About Us
The Numismatic Bibliomania Society is a non-profit organization devoted to the study and enjoyment of numismatic literature. For more information please see our web site at coinbooks.org
Subscriptions
Those wishing to become new E-Sylum subscribers (or wishing to Unsubscribe) can go to the following web page link
Membership
There is a membership application available on the web site Membership Application
To join, print the application and return it with your check to the address printed on the application. Membership is only $20 to addresses in the U.S., $25 for First Class mail, and $30 elsewhere. For those without web access, write to:
David M. Sundman, Treasurer
Numismatic Bibliomania Society
P. O. Box 82 Littleton, NH 03561
Asylum
For Asylum mailing address changes and other membership questions, contact David at this email address: dsundman@LittletonCoin.com
Submissions
To submit items for publication in The E-Sylum, just Reply to this message, or write to the Editor at this address: whomren@gmail.com
BUY THE BOOK BEFORE THE COIN
Sale Calendar
New subscribers this week include: Brian Bell and Jared Stapleton, courtesy of Geoff Bell. Welcome aboard! We now have 1,879 subscribers.
This week we open with notes from literature dealers Orville Grady and David Fanning, auctions from Demetrius Siatras and PAN, and new books from Dick Johnson and Bob Van Ryzin.
Other topics include a history of CNG, Benjamin Hudson Collins, William Strickland's 1794-95 trip to America, Charlie Chaplin, the Pope, Justin Kunz, Queen Elizabeth II, and Miss Liberty in a hoodie.
To learn more about the banknotes of Greece, Dr. Lawrence Adams, Leland Howard, Ernest, Lord Rutherford of Nelson, Morgan Orr & Company, a bag of uncirculated Large Cents, hobos with banjos and "Stupor Mundi", read on. Have a great week, everyone!
Wayne Homren
Editor, The E-Sylum


Retiring literature dealer Orville Grady forwarded this note about his fixed price list of numismatic auction catalogs. Be sure to check it out. -Editor
I want to let everyone know that my book inventory was sold intact. The only inventory remaining is the auction catalog & periodicals portion. The auction catalog section consists of around five thousand auction catalogs including foreign and US firms, generally covering catalogs issued during the period from 1930's to about 2014, there are a few from the late 1880's, but not many, all of the major firms, both foreign and US as well as many lesser known are represented. Physical size is roughly two racks 15' long, 6' high, 18 inches wide, all catalogs in mostly fine to as new. Anyone wishing to receive a list may inquire, offers will be accepted until sold. Thanks, Orville Grady (402-721-8348).
David Fanning of Kolbe & Fanning Booksellers writes:
David Sundman forwarded this notice from Demetrius Siatras in Athens about his latest catalog of numismatic books. -Editor
Our new Autumn Catalogue is now available. The first part contains interesting featured titles including the rare SNG Finland and the 2nd volume of Metcalf's "Byzantine Lead Seals from Cyprus". We will be happy to answer your enquiries and receive your orders.





To view the complete catalog, see:
CATALOGUE OF NUMISMATIC BOOKS AUTUMN 2015
Pat McBride of PAN submitted this notice of a new auction to benefit the organization. -Editor
Pennsylvania Association of Numismatists (PAN) is conducting an online auction that is live now. What is novel about this on-line auction is the lot viewing available at various coin shows up to the auction ending at 7:00pm October 23 at the PAN Fall Convention. There were over 60 lots displayed this weekend at the Gettysburg Coin Show. More lots are placed daily. PAN will accept lots from anyone who would like to participate by contacting at pancoins@gmail.com
CoinZip.com is running the mechanics and donating their time for PAN. The 10% buyer's fee will all go directly to PAN. The interest has been active with a lot of collectors curious about the idea. The lots run a range of numismatic items. The auction includes some numismatic book lots that may interest E-Sylum readers (such as an early original issue of The Numismatist.
To view lots or bid, see:
Category : All > PAN Auctions (http://www.coinzip.com/auction/browse.php?id=264)
There are already a number of interesting lots posted, including medals, silver cobs, original artwork by coin designer Joel Iskowitz, obsolete currency, porcelain notgeld and as noted, some numismatic literature. -Editor
Mark Schlepphorst and Dick Johnson forwarded this press release for his new book of biographies of American Medallists. Thanks, and congratulations! -Editor
Medallic Artists Directory Published
Artists of coins and medals are increasingly being recognized in the fields of art, numismatics and art history. Now, for the first time ever, there is a comprehensive listing of these artists: Who's Who Among American Medallists, by D. Wayne Johnson. author of Monograms of American Coin and Medal Artists.
The directory is a compendium of brief biographies of 4,137 artists. Both live artists, and those of the past, are included for their work in creating the rare form of relief sculpture, often miniature works of art, in the field of numismatics.
Artists – whether engravers, diesinkers, medallists or sculptors – all too often labor in obscurity. Every effort has been made by the compiler to lift that curtain to provide useful biographical data on these unsung heroes for use by authors, catalogers, curators, art historians, others.
Typically biographical entries in this innovative book include dates of birth and death to place the artist in the correct era in which he worked. A death date also indicates, obviously, when the artist stopped work – any piece issued after this is a restrike or reissue.
Other data includes artists' education, art training, awards, art style and memberships in numismatic and art organizations. This is supplemented with facts about the pieces created by the artist.
While most entries are a paragraph or more in length, some notable artists are covered extensively. The biographical entry for Victor D. Brenner, creator of the 1909 Lincoln cent plus hundreds of medals, occupies eight and a half pages in length.
Brenner's entry includes a Chronology of the artist's life and work. There are eight such chronologies in the book, all of which the author has written about previously. These include the Lovett family of engravers, mid-19th century medal engraver for the U.S. Mint, Salathiel Ellis and the Weil Brothers, founders of Medallic Art Company, of which the author is currently corporate historian.
All artists of American coins are identified in the book. However for medals, and most all tokens, few were signed – the surest form of documentation. Twenty per cent of the numismatic items issued in the 19th century are signed and included in the book. Eighty percent of those issued in the 20th century are identified and listed.
The 388-page book serves as a companion to signatureartmedals.net, a new online resource featuring biographies – and their numismatic works! – of coin and medal artists. It is planned to have all items illustrated in color. Over 6.000 items are currently illustrated.
An introductory section contains a discussion of Art Styles; the author names seven of these employed by artists across the 350 years from the first coin listed, the Pine Tree Shilling, bearing the date of 1652. The book also contains an extensive 69-page bibliography to aid further research identifying sources and for use as a companion to the website.
The hardcover book is published at $65 postpaid in the U.S. It is available from Signature Art Medals, P.O. Box 920, Groton, Mass 01450. The publisher accepts PayPal, personal checks and credit cards at: signatureartmedals@verizon.net
Size: 8½ by 11 inches.
ISBN number: 2370000243398.03
Dewey number: 709.22
Family and friends of Dick Johnson celebrated the publication of his book on his 85th birthday with an all-day affair. Hit of the day was a cake with an image of the book cover in icing on the cake. Sculptor friends plus friends from the local coin club attended in addition to family and staff members. Dick had two tables set up of medallic exhibits including medals by the sculptors who attended. Conversations were, of course, on medals and books.



Happy Birthday, Dick! His book is a wonderful compilation of biographic information for medal collectors and researchers. Decades in the making, the cover price is a small amount to pay for ready access to the information. -Editor
Bob Van Ryzin has published a new book. His article about it was published September 11, 2015 on the Numismaster site. -Editor
If you like coins you're probably into observing them closely with a high-power magnifying glass, or a microscope. It's the best way to spot the top varieties, and it's fun. I like 14 power or better, with 10 power for general use. I've also learned that when putting together numismatic publications, the bigger pictures are always much appreciated by collectors. This was the impetus behind my book, U.S. Coins Close Up: Tips to Identify Valuable Types and Varieties. It's based on a much earlier work of mine, Striking Impressions: A Visual Guide to Collecting U.S. Coins, which was, in turn, based on a weekly column called "Striking Impressions" that appeared in Numismatic News.
The idea, which is carried over in the current book, was to show varieties at great magnification. You can read about how to spot a variety or a diagnostic all day long, but if you can see a picture of it enlarged to the level of what see through a magnifying glass or a scope, it's much easier to learn what you need to spot.
So, U.S. Coins Close Up provides not only "close up" images of many top varieties but also a complete type guide for regular-issue U.S. coins minted up until 2012, when the book was published. Featured there are weights, measures, designers and a short history and description of each major type.
This book, which I hope you will find useful, can be purchased from ShopNumismaster.com for $6.99.
To read the complete article, see:
U.S. Coins Close Up highlights varieties, errors (www.numismaster.com/ta/numis/Article.jsp?ad=article&ArticleId=28090)
Dick Johnson submitted these thoughts on Evelyn Newman. Thanks. -Editor
As a college student at Washington University in St. Louis I visited the Newman home many times. While Eric and I discussed numismatic books Evelyn joined in several of those meetings. She was always gracious and a lovely lady. I got the impression she supported Eric's life-long interest in numismatics.
I always stayed in touch with Eric. Years later I was traveling through St. Louis and was a house guest of the Newman's. My family was with me including an infant son. I remember Eric serving ice cream before we all retired. But it was the next morning in Evelyn's kitchen that my son first used a spoon to eat that breakfast by himself.. Somehow I felt even he recognized the importance of where we were and the hospitality of the Newman's.
More recently I worked with Evelyn on Eric's Centennial Medal for the Rittenhouse Society. She furnished photographs and suggestions. We had several conversations. At that time Eric used a walker to aid moving around, as did I. Evelyn and I exchanged suggestions of other devices -- and their sources -- to aid us in our conditions.
In my last conversation with Eric he gave me a report of Evelyn's and his trip to New Guinea, I will long remember Eric's Gracious Lady.
To read the earlier E-Sylum article, see:
EVELYN NEWMAN (1920-2015) (www.coinbooks.org/esylum_v18n36a10.html)
Kerry Wetterstrom forwarded this obituary of Dr. Lawrence Adams. Thanks. -Editor
Dr. Lawrence (Larry) Alexander Adams was born on May 31, 1935 in Los Angeles, California, the son of Alexander and Lucille (née Spiker) Adams. His father was a salesman in the Wholesale Market and Restaurant business. Dr. Adams died unexpectedly on March 24, 2015, just a couple of months short of what would have been his 80th birthday. Larry is survived by his wife, Meredith (née Nieboer) Adams, his wife of 54 years. A prominent Dermatologist specializing in Dermatologic Surgery (Mohs-Micrographic Surgery), Larry worked his entire professional career for Kaiser Permanente in the Greater Los Angeles area.
Larry received both his undergraduate degree and then his medical education at Loyola University of Chicago, the Stritch School of Medicine, graduating with his M.D. in 1960. He did his internship through the Veterans Administration Los Angeles Healthcare System in 1960-1; his residency in General Surgery at the University of Missouri-Columbia in 1961-2; and his residency in Dermatology at the McGaw Medical School of Northwestern University from 1964-7. Larry practiced medicine in California from 1965 right up until his death in March of 2015, primarily at the Southern California Permanente Medical Group, Panorama City Medical Center.
Besides medicine and his family, Larry's third passion in life was numismatics, which he began pursuing in the 1960s. A friend of Larry's, Don Corrigan (the son of Douglas "Wrong-way" Corrigan), advised Larry to purchase only gold coins, and Larry heeded this advice throughout his collecting career. He purchased gold coinage from ancient to modern, with an emphasis on the Middle East, the Early Middle Ages, and the Ptolemies of Egypt. He had specialized collections of Kushan, Kushano-Sasanian, Indian (an extensive collection), and Bosporan gold coinage. He liked Dutch gold coinage, as his wife is of Dutch ancestry, and he collected French gold pattern coinage. Over the last few years, he had started to collect gold medals, particularly those from Latin America. In short, if it was gold, and numismatically related, Larry probably collected it! He had a "good eye" for coins, and rarity was more important to Larry than quality, the mark of a "true" collector and numismatist.
Larry belonged to many numismatic clubs and organizations, both locally and nationally, but he was especially proud of his membership in the "Sunday Morning Get Together" numismatic breakfast group founded by Richard "Dick" Lissner, Irving "Irv" Goodman, and M. Louis "Mark" Teller. Larry joined the group within the first year of its organization. Composed of serious, committed numismatists, other members of this "club" would include Dr. Osmund Chan, Dr. Robert Hesselgesser, Paul Covey from San Antonio, Texas, and Dr. Vladimir Golovchinsky. Literally, a "who's who" of prominent collectors in the greater Los Angeles area. Victor England sometimes would join the group when traveling through the area, and wives, children, and grandchildren were always welcomed as guests.
Another organization that Larry was quite active in was the Society of Ancient Numismatics (or SAN). Larry contributed several articles to the SAN Journal, and eventually became the publisher of the Journal in 1995. Larry, along with the assistance of David Vagi and Victor England, continued to publish the SAN Journal until 2002. Larry was also active in the American Numismatic Society (ANS), which he joined in 1982. He became a Fellow of the ANS in 1997, and a Trustee in 2001. He served on the Finance and Collections committees, and was a member of the Augustus B. Sage Society, an exclusive group for the most serious, dedicated members of the ANS.
Professionally, Larry was the West Coast Representative for the Classical Numismatic Group from 1995 until his death. Larry was a fixture at the CNG bourse table at the New York International Numismatic Convention, the Chicago International Coin Fair, and the annual summer convention of the American Numismatic Association. He represented CNG at most of the numismatic bourses in the San Francisco area. If CNG did not have a table at a numismatic convention, Larry was often behind the table of Mark Teller and Company.
Larry purchased coins from most of the leading dealers throughout his numismatic career, but relied primarily on CNG (Victor England and Eric McFadden), Mark Teller, and Stephen Album for the majority of his purchases. Larry loved to talk coins, and interacted at shows and club meetings with collectors and dealers that shared his passion. If a dealer (or collector) was visiting the Los Angeles area, Larry and Meredith would often meet them for dinner and numismatic conversation.
The collection of Dr. Lawrence A. Adams will be sold by Classical Numismatic Group in a series of sales: several of the firm's electronic online auctions; CNG 100, an Internet and Mail Bid Sale scheduled for 7 October 2015; and Triton XIX, to be sold in conjunction with the 44th Annual New York International Numismatic Convention on Tuesday and Wednesday, 5-6 January 2016. Some of Larry's favorite numismatic auction catalogs were the sales of the Virgil M. Brand Collection, sold by Sotheby's in Zurich, Switzerland in ten parts from July of 1982 to October of 1985. As a tribute to Larry and the significance of his collection, CNG is following in the tradition of the Brand sales and presenting the Dr. Lawrence A. Adams Collection in four separate catalogs using the Brand catalog format.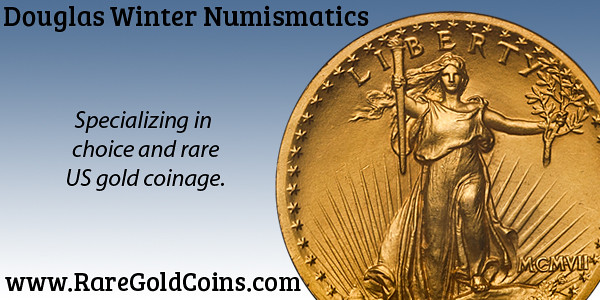 Kerry Wetterstrom also forwarded this press release on the history of Classical Numismatic Group, Inc.. Thanks! -Editor
A Brief History of Classical Numismatic Group, Inc.
On the Occasion of CNG's Auction 100
The beginnings of Classical Numismatic Group can be traced back to the spring of 1975, when Victor England graduated from the University of Denver and decided to enter the rare coin business. Victor first pursued the path of dealing in United States, ancient, and world coins, but after attending a coin show in Biloxi, Mississippi, and realizing that his merchandise was about the same as every other dealer's, he decided to switch his focus entirely to ancient, medieval, and world coinage. He decided it was more fun to sell history than to argue about the nuances of grading U.S. coins. Victor England Ltd. was started in Denver, Colorado out of an office on South University Boulevard, not far from his alma mater.
Victor almost immediately began publishing fixed price lists and mail bid auction sales, and by the time he published Volume II, No. 5, he had announced his relocation to San Francisco, California. Business was conducted out of Suite 717, at 500 Sansome Street, and soon Victor hired his first numismatic employee, Stephen M. Huston. After a crippling burglary in February of 1980 at the Sansome street office, Victor again relocated back to Denver. He reestablished his business in Denver during the summer of 1980, and would remain in the Denver area until the fall of 1983, when he decided to once again relocate, this time to Lancaster County, Pennsylvania, where his parents still lived and where Victor had attended high school before he left for the University of Denver back in 1971. Victor married in 1983, and he and Cathy decided that Lancaster County was the place to start their family.
Victor purchased a home in the rural community of Quarryville, Pennsylvania, which would become the base of his operations for the next ten years. In 1986, Victor decided to enter the competitive world of coin auctions. To that end, he hired Karen L. Zander to be his office manager, and formed Classical Numismatic Auctions, Ltd., which conducted its first auction on 1 May 1987 in New York City at the Sheraton Center Hotel & Towers, familiar to many as the home of the New York International Numismatic Convention since the early 1970s. The auctioneer for the first sale was Herbert J. Kreindler, a noted dealer in ancient coins, and this relationship with Herb has continued to this day. Other important influences on Victor's early career were Charles H. Wolfe, Sr., John Barton (Owl Ltd.), Thomas P. McKenna, and Joel Malter.
Victor decided he needed help to continue the auction sales, and Kerry K. Wetterstrom joined the firm in time for the next sale held on 7 November 1987, this time in conjunction with the Grand Central Coin Convention, held across the street from the Sheraton at the Omni Park Hotel. As the number of auctions increased, both public and mail bid only sales (yes, Virginia, this was before the Internet), additional employees were added: first Peter L. Lampinen in late 1989, and then Dawn Ahlgren in mid 1990. The next step in the evolution of what was to become CNG started with conversations at several coin shows in the late 1980s between Victor and Eric J. McFadden. Eric was based in Southern California; he had studied Classics at Pomona College and Oxford University (where he was president of the Oxford University Numismatic Society), and he had worked as a volunteer at the Getty Museum organizing the museum's coin collection. Eric then worked at Numismatic Fine Arts, Inc. in the late 1970's and early 1980s. He left NFA to obtain his law degree from Harvard Law School, where he paid his expenses by dealing part-time in ancient coins. Eric continued to deal in ancient coins during his four years as an attorney, and eventually realized that he preferred the ancient coin field to a law career. In 1990, Victor and Eric decided to join forces as partners.
At this point, the company of Victor England Ltd. ceased to exist, and a new corporation was formed: Classical Numismatic Group with offices in Quarryville, Pennsylvania and Beverly Hills, California. Eric's tenure in Beverly Hills was to be short-lived, however, as a new opportunity presented itself during COINEX, the annual London coin fair, in the autumn of 1990. An agreement was made whereby CNG purchased the rights to the numismatic business of the venerable London firm, B.A. Seaby Ltd.
Effective in March of 1991, CNG took over the daily coin operations of Seaby, which at that time was located at 7 Davies Street just off Berkeley Square. It was soon decided that Eric would close the Beverly Hills office and relocate to London in order to manage the Seaby coin business for CNG.
The purchase of Seaby Coins gave CNG a foothold in the European market, and Eric helped to establish Seaby/CNG as one of the leading firms in ancient, British, and world coinages in London. Eric will be observing his 25th year of managing CNG's London operations in 2016.
Back stateside, CNG's U.S. business continued to grow, which prompted a move from the sleepy village of Quarryville to the larger community of Lancaster, Pennsylvania. A 19th century farmhouse was purchased in 1993, renovated, and the offices were moved there in January of 1994. Cathy England had joined the firm full-time in 1991, and the numismatic staff grew with the addition of Barry P. Murphy in January of 1992, and more office space (and bookshelf space!) was needed.
As the firm continued to grow in the 1990s, CNG continued hiring and became a training ground for classical numismatists. As various staff members would leave to pursue other opportunities, others stepped in, and today, after 25 years since its founding, Classical Numismatic Group's list of alumni is impressive.
In alphabetical order, the following numismatists have worked for the firm in the U.S.: Dr. Lawrence A. Adams, Benjamin R. Bell, Jeremy Bostwick, William A. Dalzell, A.J. Gatlin, Peter Lampinen, John C. Lavender, Ken McDevitt, David Michaels, Barry Murphy, Brad Nelson, William B. Porter, Jeff Rill, Wayne G. Sayles, Col. Ted Schmidt, Scott VanHorn, Kerry Wetterstrom, and W. Jeffrey Winter. In the London office, the list includes: David Guest, Eugene Paunov, Bridget Roe, Julia Trocmé-Latter, Max Tursi, and Italo Vecchi. Various numismatists have served as interns at CNG, including William A. Dalzell, Leif Davisson, Sam Spiegel, and Alex Steinmetz.
The list of experts that CNG has consulted over the years is also impressive and includes (in alphabetical order): BCD, Catharine C. Lorber, William Metcalf, Wayne Moore, Y.T. Nercessian, Fred B. Shore, Dr. Gordon A. Singer, John Spring, Karl Stephens, David Vagi, and William B. Warden, Jr. CNG has conducted many joint auctions over the years with other leading firms, including: Harlan J. Berk, Ltd., Freeman & Sear, Gitbud & Naumann, Fritz Rudolf Künker GmbH & Co KG, Numismatica Ars Classica (NAC) AG, Nomos AG, St. James's Auctions (Stephen Fenton), Karl Stephens, and M. Louis Teller & Company. Over the years, CNG has been privileged to handle the sale of many important private collections, as well as museum consignments from institutions such as the Boston Museum of Fine Arts, the Phoenix Art Museum, the American Numismatic Society, the MoneyMuseum (Zürich), the Royal Ontario Museum, and the Colonial Williamsburg Foundation.
As the Internet and Digital Age evolved, CNG has taken full advantage of these new tools, and now has a major presence on the Internet through its website www.cngcoins.com. Today, in addition to our three printed auction catalogues per year, CNG has conducted over 350 biweekly electronic auctions on our website. Utilizing state-of-the-art digital photography, and the talents of our in-house photographers, Travis Markel and Jessica Garloff, and our research staff, CNG maintains a digital archive on its website under the "RESEARCH" banner, with access to our internal search engine including over 240,000 items we have sold since we began archiving material on the web in 2000. This part of the site is freely accessible to everyone (without registration), and is used by collectors, dealers, and academics from around the world.
Over the last 25 years, CNG has also been active in the broader advancement of numismatics. CNG has published over 25 numismatic books, ranging from specialist studies to practical guides, including titles that have won major awards and several that are recognized as the standard references in their fields. In the U.S., CNG has worked with the American Numismatic Society in various endeavors, and in 2010 the ANS presented Victor with the ANS Trustees' Award and made him the honoree at the annual ANS gala. In 2015, the American Numismatic Association presented Victor with the Harry J. Forman Dealer of the Year Award.
In the U.K., CNG has established the CNG Roman and Byzantine Fund, administered through the Royal Numismatic Society, to provide grants for the study of Roman and Byzantine Numismatics, and CNG sponsors the annual CNG Lecture at Oxford's Ashmolean Museum. Eric has been particularly active in the International Association of Professional Numismatists (IAPN), the international numismatic trade organization; he has served as president of the IAPN and continues to serve as the president of the IAPN's authentication bureau, the International Bureau for the Suppression of Counterfeit Coins (IBSCC).
By 2008, CNG was once more in need of larger office quarters, so a new building was purchased, remodeled, and occupied by the summer. In London, Seaby/CNG relocated in the fall of 2014 from its long-time space on Old Bond Street to a new location at 20 Bloomsbury Street, near the British Museum.
Today, as CNG celebrates 40 years in the numismatic trade (Victor England Ltd. – 1975 to 1990; CNG Inc. – 1990 to date), the company continues to grow and prosper. Victor England continues to manage the Lancaster office while Eric McFadden runs the office in London. Working with them is a team of experienced professional numismatists: Brad Nelson–Senior Numismatist, Scott VanHorn, Jeff Rill, Ken McDevitt, Jeremy Bostwick, Bill Dalzell, and Kerry Wetterstrom in Lancaster and David Guest in London. Accounting, shipping, and general operations are handled by Cathy England, Karen Zander, Dawn Ahlgren, and Dale Tatro in Lancaster. Alexandra Spyra and Tina Jordan keep the London office running smoothly. CNG's Creative Arts Staff consists of Travis Markel and Jessica Garloff. CNG now sells over 20,000 coins annually, and over the past 10 years, we have sold more than $200 million dollars worth of coins at auction and set numerous price records.
CNG Lancaster Staff (from left to right): Kerry Wetterstrom, Ken McDevitt, Travis Markel, Dawn Ahlgren, Jeremy Bostwick, Karen Zander, Jeff Rill, Dale Tatro, Bill Dalzell, Jessica Garloff, Cathy England, Brad Nelson, Victor England, Scott VanHorn
CNG London Staff (from left to right): Alexandra Spyra, David Guest, Eric McFadden, Tina Jordan
Visit the CNG web site at:
http://www.cngcoins.com/
Jim Downey writes:
Thanks for two great resources for researchers! -Editor
To read the oral history transcript, see:
Oral History Interview with Bernard Bernstein (/www.trumanlibrary.org/oralhist/bernsten.htm)
Harvey Stack was inspired to submit the following essay on Bernard Bernstein, his contemporary Leland Howard and their influence in the world of numismatics. Thanks! -Editor
I was amazed with the story of Col. Bernard Bernstein, and his part in repatriating the gold and art to their rightful owners after World War II. It is surely a fantastic story to be revealed again. I have some memories and additions to tell our readers about which affected many collectors and their numismatic life.
The find in the mine was an historical one. If not found it could still be buried within a mine, or possibly, after the war was over be stolen and never returned. Things like this did happen and to this day there are restitution claims being litigated.
Col. Berstein was Eisenhower's representative at the discovery. Other departments of government also were represented. The U.S. Treasury was represented by Leland Howard who had training in gold and other precious metals, and held himself out as someone who had some numismatic training, which qualified him to work on the inventorying and examination of this find, as well as others.
According from the stories I had heard he was very efficient and careful in preparing the inventories, and the value of each coin found. I heard this from Secret Service members, who used to visit Stack's so we could assist them in identifying counterfeit coins. We were many a time the experts they needed for this sort of identification.
When he returned to the United States, Leland Howard came by to learn more about counterfeits, and he was one of the officers who chased down the 1933 Double Eagles still in collectors hands. He became a senior member of the Secret Service for all the work he did.
When in the early 1950's the value of a gold coin was more valuable than the face value stamped on it, because gold started to rise early in that period, their sprung up in Europe, the Far East and Near East a surge in counterfeiting which was very profitable to the minters and strikers.
Complaints were received from all over, and sent to Treasury for resolution and detection , for if this gained at a rapid rate,(which did at a time ) their could be an effect on the value of World Currency. After all, Gold Certificates could still be redeemed by Foreign Government for Gold, which they profited from, and it was weakening our Dollar. Later on in the 1970's to the early 1980's Silver Certificates could be redeemed in SILVER. THIS caused havoc in the currency, exchange and precious metal markets.
In 1954 the Treasury stopped redeeming Gold Certificates, with the reasoning that since 20 Years had passed since the Gold Acts of 1933-4, THE INTENT OF THE LAW WAS SATISFIED AND GOLD CERTIFICATES AND INSTRUMENTS WOULD NO LONGER BE DONE. Silver could be still converted from Certificate to Silver (but that is another story).
There was in the Treasury Department an agency known as the OFFICE OF GOLD AND SILVER OPERATIONS, Leland Howard was placed in charge (as he was the oldest one in the Treasury who worked directly on all the gold that was plundered by the Axis powers.)
Under his direction, Secret Service agents went from jeweler to jeweler, refiner to refiner, coin dealer to coin dealer, asking to see their gold coins to determine if they were counterfeits, and confiscate all false ones they encountered. Jewelers were not numismatists, but they knew that the gold in coins was more valuable than the face value that was stamped on it, so they bought it, stocked it, melted it and made money from the trades. (A simple example: a Double Eagle ($20,00 Gold) when originally issued had just under $20.00 gold in it; after the gold act the same Double Eagle had approximately $33.60 gold in it. If someone bought it for somewhere above $20.00 (it's face value) but below $33.60 (its melt value) a tidy profit could be gained. So the Secret Service seized what they could, both good as well as counterfeit, and a profit went to the Treasury.
Confusion reigned for close to a decade and eventually in 1961 new rules were established about importing of gold coins. The Office of Gold and Silver became the Czars on gold imports, (the greatest source of gold coins were imported into the United States). Besides restricting gold coins, good and bad, they hampered numismatic items being found and imported for collectors. Difficult applications for import were imposed. A long time from the application and possible approval existed. .
How did this effect the Coin Business??? For example, Stack's was offered an extensive collection of Gold Coins of the World, over 900 different pieces. Harvey went to the Netherlands, where the coins were stored, reviewed the inventory which the collector forwarded them to the firm, and all were correctly catalogued. Harvey called Norman at their office in New York, said all was in order, and that we should file immediately.
Knowing that it took time to get a license, Harvey stayed in Europe for 10 more days , visiting collectors and dealers who Stack's worked with for years, and hoping the license was forthcoming. We checked every day with the Office of Gold and Silver Operations and never got a satisfactory response. Harvey went back home, with a promise that the collection would be theirs, and the owner was willing to wait for a license.
A month and one half later, Stack's sent James C.Risk, head of their foreign department back to Europe, to work with some other collections, work on cataloging a huge silver collection, and help Her Majesty, Queen of England to re-catalog the Royal Collection which hadn't been done for decades. He also would have, if a license was forthcoming, go to the Netherlands, pack and ship the gold collection home.
Just before Jim was scheduled to leave for home, a license was issued, but instead of the full collection of some 900 coins, only 789 were licensed. The collector felt he collection should not be broken up because the Treasury thought it should, and would not permit the allowable ones to be shipped. We were told that this was a final decree.
Stack's hired a Washington Attorney's office, and they went forward to start a suit against the Treasury for being Arbitrary and Capricious, especially since they denied a group, without any given reasons, they should be taken to task.
Since it is virtually impossible to sue a Federal Agency, we agreed to a Departmental Hearing to fight the case in the open. (Oddly enough the Treasury did not a Hearing Board , so they borrowed from the Commerce Department such a judge.)
Stack's asked but could not get an answer why the denial. Besides Harvey who was a qualified Numismatist, active already in the business for over two decades, Stack's asked and got Henry Grunthal, curator of the American Numismatic Society, both Stefanelli's, also curators, who were from the Smithsonian, several prominent collectors and also experts.
We testified in the hearing, as in a regular court, and from the evidence we heard we could readily win our case. However, the Hearing Judge took the matter under consideration and we waited some more. About a month or more later the ruling came down, LICENSE SHOULD BE ISSUED FOR THIS COLLECTION AS IT QUALIFIES AS NUMISMATIC.
We were excited that we won, and set a precedent for future licensing. However a few days after the ruling was given, the Treasury Department's attorney notified our attorney,
"NOT WITHSTANDING THE RESULTS OF THE HEARING, LICENSING IS DENIED." The Treasury knew we would Appeal, but that would take months or maybe years, and they felt that that ruling would wear us down. We instructed our Attorney to file the appeal. While this was happening, our attorneys received word, privately, that we should not pursue our Appeal, as things could change shortly.
The next we heard that Leland Howard retired, with bells and whistles, as he had served the Treasury for close to 40 years and all the meritorious work he did after World War II, and subsequently.
Within six months after his retirement, a Treasury official became a guest speaker at a PNG meeting in New York. He advised the gathering, that the "intent of the regulations on importation has been satisfied, proper restraints limited the importation of Counterfeit Coins, and there was no further need for licensing. WE FINALLY WON OUR CASE, for ourselves as well as the coin industry.
HOWEVER, though we WON THE BATTLE, WE LOST THE WAR. During the entire time, (over 5 years ) that our client held the collection for us, he became deathly sick, and sold the collection in Europe.
It only proves the famous proverb "NO GOOD DEED GOES UNPUNISHED"
To read the earlier E-Sylum article, see:
COLONEL BERNARD BERNSTEIN, RESTORER OF NAZI PLUNDER (www.coinbooks.org/esylum_v18n36a38.html)
Macomb Medal Brings $238,000
An E-Sylum reader writes:
To read the earlier E-Sylum article, see:
MACOMB BATTLE OF PLATTSBURGH GOLD MEDAL OFFERED (www.coinbooks.org/esylum_v18n36a21.html)
Ernest, Lord Rutherford of Nelson

In response to my question last week about a New Zealand $100 banknote, George Cuhaj writes:
To read the earlier E-Sylum article, see:
NEW ZEALAND BANKNOTE TO FEATURE SIR EDMUND HILLARY (www.coinbooks.org/esylum_v18n36a35.html)
More on Edward Hulseman
David Gladfelter writes:
To read the earlier E-Sylum article, see:
NOTES FROM E-SYLUM READERS: SEPTEMBER 6, 2015 : Query: Source For Designer of the 1847 Hawaiian Cent (www.coinbooks.org/esylum_v18n36a12.html)
More on the Castorland Pieces

Chester Sullivan writes:
To read the earlier E-Sylum article, see:
NOTES FROM E-SYLUM READERS: SEPTEMBER 6, 2015 : More on the Castorland Pieces (www.coinbooks.org/esylum_v18n36a12.html)
Morgan Orr & Company
John Sallay writes:
The Morgan Orr & Company was an iron foundry and steam engine building concern located at 1219 Callowhill Street in Philadelphia. The company was founded in the early 1850's by Joshua Morgan (b. 1820) and Arthur Orr (1819-1901) and quickly specialized in the production of coining machinery for the U.S. Mint. They produced coining presses, milling and other machines designed to work in precious metals. They provided machinery for the U.S. Mint in Philadelphia in 1858 and San Francisco (in use until 1955) and eventually supplied coining machinery to other countries including Peru, Bolivia and Mexico. This picture shows the company in 1865 at the height of its success with smoke bellowing from its furnaces and various activities in the courtyard before the complex. The 1867 Hexamer Insurance General Survey of the property below shows all of the buildings depicted here including the "Boiler Shop" and several more behind the group that faces Callowhill Street.
To read the complete article, see:
The Morgan Orr & Company Foundry Buildings Philadelphia, Circa 1865 (www.kellykinzleantiques.com/the-morgan-orr--company-foundry-buildings.html)
More Treasure Stories
Dick Hanscom writes:
Dick forwarded links to a handful of new stories in the news. Thanks. -Editor
To read the complete articles, see:

New Nazi treasure hunt: Now Russian 'expert' claims to have found lost lorries loaded with gold from bank emptied by Soviet forces during World War II to stop German looting (www.dailymail.co.uk/news/article-3224929/Nazi-treasure-hunt-Mark-II-Russian-expert-claims-lost-lorries-loaded-gold-bank-emptied-Soviet-forces-World-War-II-stop-German-looting.html)

Treasure-hunter obsessed by search for Nazi gold in Polish town dies after falling into a tomb he thought was packed with loot (www.dailymail.co.uk/news/article-3228134/Treasure-hunter-obsessed-search-Nazi-gold-Polish-town-dies-falling-tomb-thought-packed-loot.html)

Florida treasure hunters find $4.5million in rare Spanish coins 300 years after fleet of ships sank in hurricane en route to Cuba (www.dailymail.co.uk/news/article-3203860/Florida-treasure-hunters-4-5-mln-rare-Spanish-coins.html)
Harvey Stack submitted these thoughts on the Charles Barber correspondence archive. Thanks. -Editor
The Charles Barber Papers which was an interesting and informative article originally written by David Ganz needs a few additional comments about the papers.
Stack's acquired the papers from the family of Charles Barber. They were to us a super assemblage of Barber and the lengthy work at the U.S. Mint. It is a voluminous assemblage but revealing about the work he did, the correspondence he had. Many did not know that he designed coins for the Cuban Government for their new coinage in 1915. There were drawings and correspondence that has great numismatic history for the researchers.
We had it as part of the Stack's Family Library, and showed it to several curators who visited us who had great interest in knowing more about this great artist than was revealed in text books.
When Dr. V.Stefanelli and his wife visited with us they were excited to see such a volume of text, and they asked and we decided to give it to the Smithsonian to further enhance their studies. One of the provisions of the gift was to have the entire group of letters and drawings be published within three years of the gift. That was an easy acceptance for them as they were always looking for material that is new and discovered for publication. We delivered the papers intact to the Museum of American History, at the Smithsonian, and some work was started in assembling in an order for publication these great historical papers.
During the following year, because of illness by Dr. Stefanelli the work slowed and stopped. In order that this information could be assimilated by other scholars, we had the papers copied, and a set of each was sent to the Library of Congress, The American Numismatic Association Library and the American Numismatic Library, and one copy was saved for the Stack's Numismatic Library. Someday we hope that the original papers will be published, but we are thankful that copies remain in several libraries for Numismatic Research.
To read the earlier E-Sylum article, see:
CHARLES BARBER CORRESPONDENCE ARCHIVE (www.coinbooks.org/esylum_v18n36a19.html)
John Lupia adds:
Early Life :
Benjamin Hudson Collins (1845-1928), was born on May 18, 1845 at Philadelphia, Pennsylvania, son of William Collins (1815-1878) and Mary Anderson Collins (1820-1905), both natives of Delaware.
He served in the Civil War in Company E, New York 158th Infantry Regiment from December 23, 1863 to June 30, 1865, at Fort Monroe, Virginia. He was wounded September 29, 1864. He was transferred to New Orleans where he purportedly worked as a scout under General Philip Henry Sheridan (1831-1888). After his duty under Gen. Sheridan he was again transferred to General G. O. Howard at Washington, D. C. and Maryland, assigned duty in the Freedmen's Bureau. In 1869, he was still working as a clerk in the Freedmen's Bureau at Baltimore as a civilian. About June 1871 he began to work as a clerk for the Treasury Department and eventually became the chief of the tobacco division of the Bureau of Internal Revenue in June 1890, succeeding Israel Kimball. In 1875 he married Katherine "Kate" Hayden (1855-1917) and they had two sons.
Numismatic Career :
Sometime after the Civil War Collins assembled a vast collection of 2,500 specimens of Confederate paper money, which eventually was bought by Charles M. Williams, and insurance salesman at the time (later as heir apparent made vice president of the Western and Southern Life Insurance Company of Cincinnati and president in 1950); later on in November of 1955 it was sold by Abe Kosoff at Encino, California.
In 1883 he began to buy and sell coins and collectibles with the Chapman Brothers of Philadelphia, Pennsylvania.
The 1889 and 1890 Washington D.C. City Directories lists him as a Numismatist located at 610 14th Street, N.W.
It is purported that in 1891 Collins bought a gem 1793 S-2 at the coin shop of W. S. Lincoln & Son, London, though no passenger list has been found to support this opinion. That same year he proposed that a commemorative coin be issued for the centennial of the U. S. Mint.
In 1894, it is purported by Walter Breen et alia that he acquired a bag of about 1,000 uncirculated 1828 13 stars half cents. The story gets muddled or perhaps conflated with another about an 1811 half cent also said to be uncirculated that was in the same bag. According to that version of the account Collins was given the 1811 half cent first thinking the entire bag was of the same denomination, date and condition and sold it at a bargain price to the Chapman Brothers telling them he had a bag full. Regardless, in December 1899 he told John F. Jones the hoard numbered about 50 half cents. Dave Bowers, American Coin Treasures and Hoards has the best description and analysis of the coin hoard to date, except his doubting the date 1884 when Chapman claimed it was first discovered and offered to them.
He retired from the government in 1894 when he became a full-time Washington, D.C. coin and curio dealer specializing in American coins, especially large cents and half cents at his shop at Seventh and Eleventh Streets. His mailing address was 821 17th Street, N. W. Washington, D.C. He remained there until 1926.
In 1895 the ANA convention was held at the home of Collins at 1106 G Street, Washington, D. C.
On March 2-3, 1897, Ed Frossard's 144th sale, auctioned his collection of U. S. Cents and Half Cents.
Collins exhibited his Large Cent collection at the ANA convention of 1910.
In January 1919 he acquired the gem 1800/1798 First Hair Style Large Cent.
He died from complications of a fractured hip sustained from a fall in February 1926. He was feeble due to this injury yet managed to attend the ANA convention of 1926 held at Washington, D.C. He passed away in the Washington Sanitarium, Tacoma Park, on Sunday, April 29th, 1928. He was nineteen days short of his 83d birthday. He is buried in the Oak Hill Cemetery. He was survived by his son William Hayden Collins (1878-1950), and his grandson Benjamin Perry Collins (1911-1970), both of Washington, D.C.
He left his coin collection to his grandson Benjamin Perry Collins upon his twenty-fifth birthday if and only if he developed an interest in numismatics and collecting to be determined or judged by B. H. Collin's son, William Hayden Collins, the father of Benjamin Perry Collins. Otherwise his September 20, 1926 will allowed his son to direct a sale and dispose of the money as he sees fit. As it is well known his remaining large cent collection contained the finest specimens, which eventually was acquired by B. Max Mehl in 1937, when Benjamin Perry Collins was 26 years old.
Collins left his coin collection to his grandson as a grand-paternal gesture, i.e., a grandfather's doting love for his grandson leaving him something that was special to him with the hope the same love of numismatics and collecting would be instilled in him, thereby passing on something beyond mere monetary value.
To read the complete article, see:
COLLINS, BENJAMIN HUDSON (https://sites.google.com/site/numismaticmallcom/encyclopedic-dictionary-of-numismatic-biographies/collins-benjamin-h)
A great article by David Tripp has been published on the Stack's Bowers web site, part of the research into coins being offered in the landmark Pogue collection. Here's an excerpt. In the article, David presents a convincing case for the pedigree of the famed "Lord St. Oswald" coins. I especially encourage our younger subscribers to read and study this. Old dogs like me will have to first unlearn things we thought we knew. It's an interesting story with intricate ties to America's Founding Fathers; be sure to read the complete version online or in the Pogue II catalog. -Editor
In October, 1964, an auction at Christie's in London of a portion of the coin collection belonging to the 4th Baron St. Oswald of Nostell was highlighted by a section containing 30 United States coins struck in 1794-1795. The coins, with a face value of $6.72 were, for the most part, in nearly pristine condition. The announcement of the sale created a furor of interest in the United States, and a number of eminent collectors and dealers made their way across the Atlantic to examine the coins and bid at the auction.
Over the next three decades, an undocumented theory that an ancestor of the auction's consignor, also named Major the Lord St. Oswald, M.C. (or Sir Rowland Winn), had acquired the coins at the Philadelphia Mint in the years of manufacture and that they had descended in the family found general, unquestioned, acceptance.
In 1994, an article dismissed this hypothesis. It noted that there was no "Major the Lord St. Oswald, M.C." in 1794-1795 (the title didn't exist until 1885 nor, until 1914, did the military decoration, M.C. [Military Cross]). The article posited (based on correspondence with the then Lord St. Oswald [family name, Winn]) that no member of the Winn family had visited the United States in the 18th century, and that "It now appears certain the United States coins in the 1964 sale were not obtained directly from the Mint by a St. Oswald [Winn] family member."
However, new research, archival, numismatic, and genealogical, has produced a compelling body of circumstantial evidence that the St. Oswald coins were originally acquired by William Strickland (1753-1834), later 6th Baronet of Boynton. He paid a lengthy visit to the United States in 1794-1795, and was a member of the Winn family through which the coins descended until their sale.
Strickland, a nephew of Sir Rowland Winn, 5th Baronet of Nostell (1739-1785), was a coin collector himself, and "actively expanded" both his father's coin collection and library "rich in numismatic texts." Following Strickland's death in 1834, "[t]he coins duly made their way to Nostell." They were acquired by Strickland's son-in-law (and cousin) Charles Winn, from whom they passed to his son, Rowland Winn, later 1st Baron St. Oswald of Nostell (William Strickland's grandson).
William Strickland's ten month tour of the United States in 1794-1795 was remarkable. Not only did he spend over four months in the nation's capital, Philadelphia, but he had a wide circle of acquaintances in America's governing circles; he knew a good number of the Founding Fathers socially, was a guest at both Mount Vernon and Monticello and became, upon his return to England, a correspondent of both George Washington and Thomas Jefferson.
The bulk of the lengthy article traces the history of the Strickland-Winn-St. Oswald Collections. -Editor
When William Strickland died in 1834, his coin collection (some of whose coins were accompanied by his own "very instructive" remarks) and portions of his library, notably the numismatic books, were acquired, at least in part by purchase (a balance paid of £166-10-0 was recorded in July 1836) by his son-in-law, Charles Winn, father of the 1st Baron St. Oswald of Nostell Priory.
A close examination of the 1794-1795 Philadelphia Mint issues is even more revealing. The St. Oswald Collection only contained varieties or denominations that would have been available to William Strickland during his time in America between September 20, 1794, and July 29, 1795.
The majority of the coins in effectively "new" condition were produced after October 15, 1794 and nearly half the collection's 24 1794 large cents were from deliveries made while Strickland is known to have been in Philadelphia in December 1794.
Bearing in mind that Strickland set sail for England on July 29, 1795, of particular interest is what 1795 coins the St. Oswald collection lacked: there were no examples of half eagles (first delivered July 31, 1795); no eagles (first delivered September 22, 1795); no Draped Bust dollars (first believed to have been produced around the beginning of October 1795); nor half cents or cents (which were not produced until the last two months of the year). The absence of 1795 half dimes, which theoretically he could have obtained is inexplicable, but for the majority of types and denominations produced in 1795 the St. Oswald collection is notably missing all the 1795-dated coins which were produced after William Strickland had left for home.
Conclusion:
That such an astonishing group of American coins produced at the Philadelphia Mint in 1794-1795, in near perfect condition, survived in the collection of a single family for over a century-and-a-half is, on its own, remarkable. But even more astonishing is that there is now demonstrable evidence that identifies which of their ancestors (a coin collector) toured the United States of America and was in Philadelphia in 1794-1795.
The importance of the 1794-1795 coins from the William Strickland-Charles Winn-Lord St. Oswald-Nostell Priory Collection cannot be understated. They were originally acquired in the year of issue, not merely by some casual tourist, but by a truly remarkable man: a vitally interested amateur, a numismatist no less, who traveled in the august company of some of our nation's Founding Fathers, including a number who were integral to the birth of the United States Mint. The original "Lord St. Oswald" theory, once discarded, may now be said to have been not so wide of the mark, and that with William Strickland as the original acquisitor, the provenance is even richer and more important than previously imagined.
It was, very much, a family affair.
The article includes a reconstructed collection of United States Colonial, Post-Colonial, and Federal Coins removed from Nostell Priory and sold to Christie's in 1964 & 1992. Again, be sure to read the complete article, which also appears in the Pogue II catalog. Below are images of two of the coins in the upcoming Pogue sale. -Editor
To read the complete article, see:
A Family Affair (http://media.stacksbowers.com/poguetest/side_pages_family_affair.html)
To read the complete lot descriptions, see:
Lot 2041: 1794 Flowing Hair Silver Dollar. Bowers Borckardt-1, Bolender-1. (www.stacksbowers.com/BrowseAuctions/LotDetail/tabid/227/
AuctionID/6073/Lot/2041/Default.aspx)
Lot 2043: 1795 Flowing Hair Silver Dollar. Bowers Borckardt-18, Bolender-7. (www.stacksbowers.com/BrowseAuctions/LotDetail/tabid/227/
AuctionID/6073/Lot/2043/Default.aspx)
The November 2015 Baltimore auctions by Stack's Bowers include many great coins. Here's one interesting piece highlighted this week in a blog article by cataloguer James McCartney. -Editor
The Flowing Hair half dollars of 1794 and 1795 are scarce and desirable and always attract attention. Within the overall design type exists an even scarcer subset of pieces, those that exhibit a silver plug inserted into the center of the planchet before striking. Most often encountered on the Flowing Hair dollars of the same year, a select few 1795 half dollars also display this feature. While overweight planchets were often filed in order to match the intrinsic with the stated value, adding precious metal required innovation. This technique was also employed on the pattern cents of 1792, though it was an attempt to reduce the amount of weighty copper needed to represent one cent worth of precious metal, and not necessarily to correct a manufacturing inaccuracy.
1795 Flowing Hair half dollars with a silver plug are considered to be a holy grail among enthusiasts. There is a certified population of just two examples listed for Overton-128 examples with a Silver Plug between both PCGS and NGC. Don Willis mentions the existence of three pieces total across all Overton varieties – two certified by PCGS and one raw coin – and it is possible that the present coin could be this third, previously raw, piece. Additionally, Stephen Herrman's Auction and Mail Bid Prices Realized for Bust Half Dollars lists three examples, one of which is likely the second PCGS certified piece referenced by Willis.
Assuming the existence of five unique Silver Plug Flowing Hair half dollars, the finest two known are graded Fine-12 (PCGS), followed by the current Very Good-10 (NGC), an ungraded Good-6 piece, and a final unevaluated example. While this census might be considered a bit conservative, even the most liberal assessments confirm these as true rarities. Very close in grade to the finest known, the present Condition Census offering is an elusive opportunity to bid on one of the most captivating relics of early U.S. numismatics.
To read the complete article, see:
Incredible 1795 Silver Plug Flowing Hair Half Dollar to be Featured in our November 2015 Baltimore Rarities Night Auction (www.stacksbowers.com/NewsMedia/Blogs/TabId/780/ArtMID/
2678/ArticleID/65354/Incredible-1795-Silver-Plug-Flowing-Hair-Half-Dollar-to-
be-Featured-in-our-November-2015-Baltimore-Rarities-Night-Auction.aspx)
For 100 years, Charlie Chaplin has been appearing on various tokens, medals and coins to promote his movies and to honor his legacy. Unfortunately, none honor his role as Billy the page from Gillette's Sherlock Holmes play. In this post, we'll take a look at a few examples from each category. Our first brass token promotes Chaplin's A Jitney Elopement film that was released on April 1, 1915. Chaplin wrote and directed this film, in addition to starring as Edna Purviance's suitor.
Chaplin wrote, directed, produced, starred in and composed the musical score for 1925's The Gold Rush. Chaplin is quoted as saying, "This is the picture that I want to be remembered by." At least four different tokens are known to exist promoting this movie at various theaters (Gaiety Theatre, Empire & Prince's, The Grey Street, Brown's Theatre) in England during 1926.
The Paris Mint issued this 71mm medal commemorating Chaplin in 1974.
To read the complete article, see:
Select Numismatic Remembrances of Charlie Chaplin (http://fourthgarrideb.com/2015/09/select-numismatic-remembrances-of-charlie-chaplin/)
Steve Bishop submitted this article about the use of the Lindbergh "Lone Eagle" medal as an award medal. Thanks! -Editor
There were a large number of commemorative medals issued in honor of Charles Lindbergh after his solo trans-Atlantic flight in May of 1927. One of the most common of these is the one generally referred to as the "Lone Eagle" medal, issued by the Medallic Art Company (MACO) shortly after Lindbergh's historic achievement. Designed by Charles Hinton, the 2 ¾" medal was originally sold for $1.50 in Bronze, $5.50 in Fine Silver and $95.00 in 14k Gold. The obverse has a portrait of Lindbergh wrapped in a robe, with NY to Paris flight data to either side. On the reverse is The Spirit of St. Louis with a border of wings and a shell at lower center symbolizing flying and the ocean. The sun setting in the background denotes the passing of a day, during which the Lone Eagle winged his way to France.
I have seen a large number of these medals offered over the couple of years I have been collecting Lindbergh medals, but recently I have seen two offered that are distinctive: they are engraved to individuals as award medals. As opposed to custom-designed medals tailored especially to the accomplishment being honored, this was probably an economical alternative. The first of these that I saw was sold on eBay in July (I was outbid) and was presented to William F. Whyte in 1931 for "Outstanding Achievement in Scholarship and Citizenship" at Bronxville High School in New York.
William F. Whyte was a sociologist with a passion for reform who wrote ''Street Corner Society,'' the trailblazing 1943 study of Italian-American gangs in the North End of Boston. Mr. Whyte was a professor emeritus of sociology at Cornell University. In all, he wrote 20 influential books. But his first, ''Street Corner Society,'' was the keystone of his career. Translated into Chinese, Japanese, German, French, Italian and Spanish, the book sold more than 270,000 copies, making it one of the best-selling sociology books in history. He died in 2000 in Ithaca, N.Y. at the age of 86. It is unclear why this particular medal was chosen for this particular award, unless it was because there is a convenient blank space on the reverse, perhaps placed there deliberately by the designer Hinton at the request of MACO?
The second one I saw was bought by me shortly after the first one sold. It came from a seller in Birmingham, Michigan, a suburb of Detroit, who probably acquired it from the estate of the recipient of the award in 1928. Nevill Geake passed away in Ferndale, Michigan (another suburb of Detroit) in May of 2015 just days after his 101st birthday. Although an engineer by trade, he decided at the age of 32 to quit his job and for the next 51 years, he was proprietor of the landmark Geake's Sporting Goods in Ferndale. Born in Detroit in 1914, he apparently spent his entire life in the Detroit area.
What is most interesting about this medal is that, unlike the scholastic excellence that was honored in the 1931 award, this medal was awarded as a prize for a competition directly related to the subject matter of the medal. First place in "Indoor Duration, Class B" refers to a model airplane flying competition. Model airplane flying contests became especially popular after Lindbergh's flight and have persisted to this day. The "Class B" refers to the surface area of the wings available for aerodynamic lift. The planes probably were powered by a single rubber band, or were hand-launched gliders. Prizes were awarded based in total flight time in the air, hence "Duration".
Nevill's interest in technology, as evidenced by his participation in a model airplane competition at the age of fourteen, apparently lasted into adulthood, since he became an engineer. It might also have been piqued by his encounter with Henry Ford, whom he met as a young boy as Ford was going door to door selling stock in a new venture he was to create, later to become the Ford Motor Company.
Pope Francis' first official visit to the United States will include the first canonization on American soil, and a Washington County resident designed and put in motion the manufacture of a medal that will be sold to benefit the Basilica of the National Shrine of the Immaculate Conception in Washington, D.C., and the Pennsylvania Association of Numismatists.
An impending papal visit was merely a rumor many months ago when Jim Uram, knowing his brother designed a medal for the City of Washington bicentennial, urged him to come up with something should the pope appear.
Tom Uram, who volunteered for Catholic Charities in the Diocese of Pittsburgh and was board president when Donald Wuerl was bishop here, met with the now-Cardinal and archbishop of Washington, D.C., to discuss the project.
With confirmation the pope was actually arriving, the result was a series of medals in bronze and silver for $29.95 and $149.95. A three-inch bronze medal and another of the same size of .999 fine silver with a 24-carat gold embellishment are $99.95 and $449.95, respectively.
All are stamped "Made in U.S.A." Northwest Territorial Mint of Dayton, Nev., manufactured the commemorative.
"We're the largest privately owned mint in the United States," said Eric Boyd, a member of the mint's custom sales force who noted the firm makes the Peabody award for public service in electronic media and both the Bronze Star and Medal of Honor for the United States government.
Don Everhart of West Chester, Chester County, sculptor-engraver for the United States Mint, was also the lead engraver of the papal medal. In addition to the medals sold in Washington, D.C., pancoins.org, the Pennsylvania Association of Numismatists' website, and Malone's Flower Shop, 17 West Pike St., Canonsburg, are carrying the merchandise.
"I debuted it at the (coin) show in Chicago and I had people just staring at the plaster," Uram said.
Pam Forcht of Gibsonia designed a folder with a circular cut-out for the medal that also features an acetate window depicting Junipero Serra, who will be canonized. Forcht worked with the Archdiocese of Washington D.C. for the text in both English and Spanish. Bethel Park Printing manufactured the bifold and Pittsburgh Binding put together the two sides of the color folder.
In 2012, Uram was named to the Citizens Coinage Advisory Committee, a panel of 12 coin and currency experts created to help the Secretary of Treasury choose the themes and designs of U.S. coins and service medals. He remains in that volunteer position through next year. He also has written articles for the American Numismatic Association since 1974.
This is an impressive medal that I had the chance to view at the ANA show in Chicago last month. Everhart did a marvelous job, and the silver medal in particular is gorgeous. Nice job, Tom! -Editor
To read the complete article, see:
Locally designed medal commemorates pope's U.S. visit (www.observer-reporter.com/article/20150909/NEWS01/150909382)
On August 31, 2015 the so-called "Islamic State in Iraq and Syria" or "Daesh", which claims to be a new Islamic Caliphate, released a video announcing its first precious metal currency of gold dinars and silver dirhams. The ambitious stated objective of this coinage is to end the "American petro-dollar system" and "cleanse the entire earth of corruption."
The coin designs were released onto the internet in November 2014: one and five gold dinars; one, five, and 10 silver dirhams; and 10 and 20 copper fulus. Clearly the work of a talented graphic illustrator and calligrapher, the designs were initially regarded by many experts (including this writer) as pure fantasy. But the new video shows gold pieces, at least, in low-rate production with fairly modern equipment–including a strip rolling mill, a blanking press and a small hydraulic coining press with steel dies.
The hour-long video, narrated in English with Arabic subtitles and frequent chanted scriptural citations from the Qu'ran, is a professional production that employs a sophisticated documentary style. Much of the content is a propagandistic economic "history" of the modern world told from the point of view of a highly politicized Islamist ideology.
Sharia law defines the dinar as a pure (24 karat) gold coin weighing "72 grains of barley" – about 4.44 grams. The dirham should be a coin of pure silver weighing about 3.1 grams. There is no explanation in the video for such inconsistencies, but pure gold and silver are too soft for coinage that must stand up to wear and tear from circulation. The Daesh coins, struck in low relief, would be particularly vulnerable to wear. Historically, coins of Islamic dynasties have varied widely in weight and purity. Presumably, when you declare yourself a Caliph, you can make your own rules.
The Daesh video is insistent about the "intrinsic value" of precious metal coinage; this is a matter of religious faith for them (as it seems to be for many American gold enthusiasts).
At current (7 September 2015) spot prices, the dinar would have a melt value of about US$134 and the dirham about US$0.90. Copper is not traded as a precious metal, but in the current market, the 10-fulus piece would be worth about US$0.06. Reportedly, a loaf of bread in Daesh-occupied Mosul costs about US$2.
Some History

The word "dinar" is an Arabic transliteration of the Latin word denarius, which in this case refers to the ancient roman gold denarius aureus, originally a coin of nearly pure gold weighing 7-8 grams (the weight standard varied over Rome's long history).

Constantine I (ruled 306-337 CE) introduced a new gold coin, the 4.5 gram solidus, which retained its purity for hundreds of years and became the standard for international trade. Around 692 the fifth Islamic caliph, Abd al-Malik ibn Marwan (ruled 685-705), issued his own gold coinage, because the Byzantine emperor had placed the image of Christ on his solidi (offending the Islamic prohibition of idolatry). Initially these gold dinars copied Byzantine prototypes, with a standing figure of the caliph replacing the standing figure of the Roman emperor. Then, in 697, Abd al-Malik introduced radically redesigned gold and silver coins with only Arabic inscriptions on both sides. This established the standard for Islamic coinage for centuries to come.

Back to the Gold Standard?
Some gold and silver may come from ingots and sacks of bullion coins stored in bank vaults captured by Daesh.

I suspect that the facility shown in the video producing the coins is a small commercial jewelry factory, perhaps in Mosul, or the Daesh "capital" of Raqqa, equipped to make amulets, medallions and coin-like objects.

Precious metal coinage is impractical in a modern economy for many reasons. Any precious metal coins put into circulation will rapidly disappear into hoarding, especially amid the civil war and chronic insecurity prevailing in Iraq and Syria. What is not hoarded is likely to flow out into neighboring countries in exchange for imports of food, manufactured goods or illegal services, like trafficking people across borders. Daesh gold may enjoy a brief premium over bullion melt value due to the novelty and notoriety. In some jurisdictions, trading in such coins could be viewed as material support for terrorism. Enterprising Turkish and Lebanese counterfeiting gangs can be expected to produce convincing plated base metal replicas for sale to the gullible.

To read the complete article, see:
The Gold of Daesh: "Coinage" of the "Caliphate" (www.coinweek.com/education/gold-daesh-coinage-caliphate/)

To read the earlier E-Sylum articles, see:
ISIS VIDEO SHOWS GOLD DINARS BEING MINTED (www.coinbooks.org/esylum_v18n35a25.html)
NOTES FROM E-SYLUM READERS: SEPTEMBER 6, 2015 Results of the Non-Caption Contest (www.coinbooks.org/esylum_v18n36a12.html)
Classical Numismatic Group also forwarded these press releases about the firm's 100th Mail Bid Sale. Thanks. -Editor
Classical Numismatic Group of Lancaster, Pennsylvania and London, England is proud to present CNG 100, an Internet and Mail Bid Sale closing electronically on Wednesday, October 7, 2015; from 9 AM ET (U.S.). This sale offers 2376 lots in two catalogs with a presale estimate in excess of $4,500,000. The first catalog is Part I of the Dr. Lawrence A. Adams collection of gold coinage of the world from ancient to modern times.
The second catalog for CNG 100 is the firm's annual autumn sale that features 1152 lots of ancient Greek, Celtic, Oriental Greek, Central Asian, Roman Provincial, Roman Republican, and Roman Imperial coinage. Additionally, there are featured selections of Byzantine, Early Medieval, Islamic, World Coinage & Medals, and British Coinage & Medals. The pre-sale estimate total for this part of CNG 100 is approximately $2.75 million. This promises to be one of the firm's strongest mail bid sales to date. The catalog for CNG 100 opens with a brief history of the company as the firm celebrates its 40th year in business.
The Greek section of CNG 100 is highlighted by a large number of pedigreed coins from the "Friend of a Scholar" collection, including coins from many important collections of the past such as BCD, Gans, Jameson, Knopke, Kunstfreund, Lockett, Nanteuil, Niggeler, Peyrefitte, Pozzi, Prospero, Rothschild, Seltman, Trampitsch, Virzi, and Vlasto.
The sale also includes a comprehensive Kushan gold collection, further selections of Greek and Roman coinage from the R.H. Collection, rare Roman Alexandrian from the Syracuse Collection, Roman coins from the Olav E. Klingenberg Collection, further selections of Byzantine coinage from the Prue Morgan Fitts Collection, and a collection of exceptional milled English being sold anonymously.
Some of the individual highlights from CNG 100 are:
Greek Coinage
Pedigreed to 1913–Ex Nanteuil, Picard, and Burel Collections
Lot 1288–SICILY, Syracuse. Dionysios I. 405-367 BC. AR Dekadrachm (35mm, 42.40 g, 1h). Reverse die signed by Euainetos. Struck circa 405-390 BC. Charioteer, holding kentron in extended right hand and reins in left, driving fast quadriga left; above, Nike flying right, crowning charioteer with wreath held in her extended hands; below heavy exergual line, [military harness], shield, greaves, cuirass, and crested Attic helmet, all connected by a horizontal spear; [AΘΛA below] / Head of Arethousa left, wearing wreath of grain ears, triple-pendant earring, and pearl necklace; ΣΥ-ΡΑΚ-Ο-ΣΙ-ΩΝ above (bottom of letters visible), four dolphins swimming around, and EY-A[IN]E along lower edge (top of letters visible). Gallatin dies R.VIII/C.XV, 3 = Nanteuil 360 (this coin); Rizzo pl. LIV, 6–7; SNG ANS 369; SNG Lloyd 1412; Dewing 896–7; BMC 175 (same dies); SNG München 1078 (same dies). Good VF, attractive gray toning with slight iridescence, only a hint of the usual die rust, faint marks under tone in field on obverse. Estimated at $50,000
From the Friend of a Scholar Collection. Ex Leu 38 (13 May 1986), lot 40; Henri de Nanteuil Collection (1925), 360; G. Picard Collection (Sambon, 14 March 1923), lot 344; Gustave Burel Collection (Feuardent, 11 June 1913), lot 95.
Roman Republic
Pedigreed and Published 'Eid Mar' Denarius
Lot 1823–The Republicans. Brutus. Late summer-autumn 42 BC. AR Denarius (17mm, 3.58 g, 12h). Military mint traveling with Brutus and Cassius in western Asia Minor or northern Greece; L. Plaetorius Cestianus, magistrate. Bare head of Brutus right; BRVT above, IMP to right, L • PLAET • CEST around to left / Pileus between two daggers pointing downward; EID • MAR below. Crawford 508/3; Cahn 20c (this coin); CRI 216; Sydenham 1301; Kestner –; BMCRR East 68-70; RSC 15; Mazzini 15 (this coin); RBW –. Good Fine, toned, bankers' marks and a couple scratches on obverse under tone, areas of minor porosity and minor marks. Rare. Estimated at $50,000
Duplicate from the collection of M. A. Armstrong. Ex Numismatic Fine Arts XII (23 March 1983), lot 134; Giuseppe Mazzini Collection (Milan, 1957), 15.
One of the most important coins associated with an event in ancient history, this denarius pointedly commemorates the assassination of Julius Caesar by depicting the perpetrator of the act (Brutus), by naming the date of the act (EID[ibus] MAR[tiis], by displaying the instruments of the act (daggers) between the reason for the act (the pileus [freedman's cap] as a symbol of liberty). Though many senators plotted against Caesar and are collectively represented by the two daggers, the portrait of Brutus alone emphasizes his primary role in the conspiracy.
The only securely identified portraits of Brutus occur on coins inscribed with his name; all others, whether on coins or other artifacts, are identified based on the three issues inscribed BRVTVS IMP (on aurei) or BRVT IMP (on denarii). A careful study of Brutus' portraits by S. Nodelman segregates these inscribed portraits into three main categories: a 'baroque' style portrait on the aurei of Casca, a 'neoclassical' style on the aurei of Costa, and a 'realistic' style on the 'EID MAR' denarii, which Nodelman describes as "the soberest and most precise" of all.
Byzantine Coinage
Extremely Rare Artavasdus Accession Solidus
Lot 2041–Artavasdus. 741/2-743. AV Solidus (20mm, 4.46 g, 6h). Constantinople mint. Struck 741/2. 6 APτAЧA-SDOS MЧLτ, crowned facing bust, holding patriarchal cross / IhSЧS XRIS τЧS ҺICA, cross potent set on three steps; CONOB. DOC (1) = A. A. Boyce, "A Solidus of Artavasdus," MN V, pp. 89-90, pl. XV, 1 = Füeg 1 (same dies); SB 1541. EF, scattered light marks. Extremely rare, perhaps the fourth known. The only example in CoinArchives (CNG 78 [14 May 2008], lot 1885) hammered for $42,000. Estimated at $30,000
Artavasdus was an able general who rose to prominence under Leo III and earned the hand of the emperor's daughter Anna. A year after the death of Leo, he usurped the throne from his brother-in-law Constantine V. Artavasdus quickly raised his son Nicephorus to the rank of co-emperor, and most of the scant surviving coins from his reign feature a portrait of Nicephorus on the reverse. This exceptionally rare coin is from the usurper's first issue, before the elevation of Nicephorus, and features the canonical cross potent on steps reverse.
Artavasdus was an iconodule whose decision to restore the icons was well received by the populace. The reverse legend on this rare issue, IhSЧS XRISτЧS nICA, replacing the usual VICTORIA AVGЧ legend found on previous solidi of this type, achieves a different religious tone than had appeared on the gold issues of Leo and Constantine, and may have been chosen to appease a frustrated church and citizenry.
World & British Coinage
From the Gariel Collection
Lot 2140–FRANCE, Royal. Philippe VI de Valois (of Valois). 1328-1350. AV Parisis d'or (31mm, 7.04 g, 12h). Authorized 6 September 1329. + PҺILIPPVS · DЄI : GRA : FRAИCORVИ : REX, Philippe seated facing on elaborate gothic throne, holding scepter surmounted by Hand of Justice in left hand and lis-tipped scepter in right; lion crouching beside each foot; mullet flanked by annulets after PҺILIPPVS; triple annulet stops / + XP'C VInCIT XP'C RЄGИAT XP'C ImPЄRAT, cross fleurée over voided short cross potent, with voided quatrefoil at center and lis in each quarter; all within double polylobe, with trefoil at each spandrel; triple annulet stops. Duplessy 248; Ciani 268; Lafaurie 252; Friedberg 264. EF, rich pale blue and orange toning. Estimated at $40,000
From an early 20th century collection, with ticket in French labeled no. 342. Ex E. Gariel Collection (M. H. Hoffmann, 27 April 1885), lot 1593.
"Stupor Mundi"
Lot 2197–ITALY, Sicilia (Regno). Federico I (Federico II, Sacro Romano Impero). 1198-1250. AV Mezzo Augustale (16mm, 2.62 g, 6h). Brindisi mint. Struck circa 1231-1250. CЄSAR AVG • IMP ROM, laureate, draped, and cuirassed bust right / •+FRIDE-RICVS•, eagle standing left, head right, with wings spread. Spahr 104; MEC 14, –. Near EF, toned, tiny flan crack. Very rare, much more so than the Augustale. Estimated at $15,000
Frederick II Hohenstaufen, "Stupor Mundi" ("Wonder of the World"), was the most enlightened ruler of the medieval European world, and single-handedly almost ignited a renaissance a century before it took hold in western Europe. Besides encouraging the study of both the ancient and natural worlds (he wrote an insightful treatise on falconry), Frederick was instrumental in improving relations with the Muslims, negotiating free access to Christian holy sites in Palestine, where all Crusader armies had been unsuccessful. One of his innovations was a gold coinage comparable in style and quality to the gold of the ancient Caesars. The classical motifs proclaimed his inheritance of the legacy of Rome, and the augustale and its fractions were issued concurrently with the publication of the Constitution of Melfi, his codification of Norman law meant to follow the famous Roman law codes. These coins were struck until Frederick's death in 1250, and may have been continued by his successors for about another fifteen years.
NGC PF 64+ Ultra Cameo
Lot 2324–HANOVER. William IV. 1830-1837. Proof AV Two Pounds (28mm, 15.86 g, 5h). London mint. Dated 1831. Bare head right / Crowned and mantled coat-of-arms with Collar of the Order of the Garter. W&R 258; MCE –; SCBC 3828. In NGC encapsulation graded PF 64+ Ultra Cameo. A most handsome coin. Estimated at $10,000
Printed catalogs for CNG 100 are now available. To order both catalogs (Adams Collection–Part I and the regular CNG 100 catalog), please visit www.cngcoins.com. The two catalogs are $75 postpaid to North American addresses, and $100 to the rest of the world. Payment may be made by U.S. $ check or Visa/MasterCard. Catalogues have been mailed to customers on CNG's active mailing list. Prospective bidders may also view the virtual catalogs at CNG 100 Virtual Catalog and CNG 100 - Adams Collection Virtual Catalog. The sale can be viewed online at cngcoins.com, sixbid.com and numisbids.com. In addition to Internet & Mail Bid Sale 100, CNG will also feature over 1100 lots from many of the same collections listed above in their Electronic Auction 361, closing a week later on Wednesday, October 14, 2015, from 10AM ET (U.S.). Bidding for CNG Electronic Auction 361 will begin on October 1, 2015.
CNG is currently accepting consignments for future auctions sales. Please contact the firm for further details and consignment deadlines.
For further details and any additional information, please contact CNG, Inc. at:
Classical Numismatic Group, Inc.
P.O. Box 479
Lancaster, PA 17608-0479
Telephone: (717) 390-9194
Fax: (717) 390-9978
Email: cng@cngcoins.com
Classical Numismatic Group of Lancaster, Pennsylvania and London, England is proud to present Part I of the Dr. Lawrence A. Adams collection of gold coinage of the world from ancient to modern times, which is being sold as part of the firm's 100th Mail Bid Sale. CNG 100 will close electronically on Wednesday, October 7, 2015; from 9 AM ET (U.S.). Part I of the Adams collection features 1223 lots with a pre-sale estimate of nearly $2,000,000.
CNG will offer the Adams collections of gold coinage in four different sales: two printed catalogs and two electronic (Internet) auctions. In addition to the material being offered as part of CNG 100, additional material from the Adams collection will be sold as part of Triton XIX, scheduled for January 5-6, 2016, and held in conjunction with the 44th annual New York International Numismatic Convention; Electronic Auction 361, closing on Wednesday, October 14, 2015 beginning at 10AM ET; and CNG Electronic Auction 366, closing on Wednesday, January 13, 2016 beginning at 10AM ET.
Dr. Adams formed his collection over the past 50 years, and the collection encompasses coins of the world from antiquity to the present day. Many of the ancient coins come from some of the most important sales of the last century, such as the Brand, Garrett, Jameson, and other collections.
Within the context of ancient and early medieval coinage, Dr. Adams focused on certain areas and this first sale will have strong offerings of Carthaginian, Macedonian, early electrum, Sasanian, Hunnic, Bosporan, branch mint Byzantine, Axumite, Visigothic, Beneventum, and Arab Byzantine coins of North Africa.
The world section offers a look at coins from Afghanistan to Zanzibar, with particular strengths in French, Italian, and the Low countries. The British section includes a selection of early thrymsas and Scottish coinage. Medal sections include an important offering of 19th century United States, and the sale is rounded off with a selection of modern Olympic pieces.
Selecting highlights from the 1200 plus coins on offer is difficult for such a diverse group of coins, but just a few of the individual highlights from the Adams Collection are:
Ancient Coinage
Pedigreed to 1889–Ex Jameson, Weber, and Moore
Lot 116–KYRENAICA, Kyrene. Circa 331-322 BC. AV Hemidrachm or Triobol (11mm, 2.14 g). Jason, magistrate. Three silphium plants arranged around central dot / Head of Athena left, wearing crested Corinthian helmet; [KY]P above, I[AΣ] behind. Naville 41l = Jameson 2138 = Weber 8440 (this coin); SNG Copenhagen –; BMC 134-5; Boston MFA 1330; Hunterian 10-1; de Luynes 3663; Pozzi 3277. Good VF, toned, edge marks from prior mount. Rare. Estimated at $3,000
From the collection of Dr. Lawrence A. Adams. Ex New York Sale IV (17 January 2002), lot 280; Robert Jameson Collection (Hess-Leu, 14 April 1954), lot 201; Sir Herman Weber Collection; W. Yorke Moore Collection (Sotheby, Wilkinson & Hodge, 1 March 1889), lot 563.
Pedigreed to Grand Duke Mikhailovich's Collection
Lot 237–KINGS of BOSPORUS. Uncertain ruler. 9/8 BC-AD 9/10. AV Stater (20mm, 7.90 g, 11h). Dated Bosporan Era 307 (AD 10/11). Bare head of Augustus left / Bare head of Agrippa right; monogram to left, ZT (date) below. Frolova & Ireland § 10, p. 64 and pl. XLI, 1 = Bertier, Monetach 46 (this coin cited and illustrated, in both); Anokhin 288; MacDonald 265; RPC I 1879. Good VF, a number of scratches, a few edge marks from possible mounting, reverse struck somewhat off center. Estimated at $2,000
From the collection of Dr. Lawrence A. Adams. Ex V. Adda Collection (Christie's, 9 October 1984), lot 235, for a hammer of £800; Grand Duke George Mikhailovich Collection.
The specimen illustrated in Frolova & Ireland matches this piece nearly perfectly, except for the continuation of the circular border on the reverse, which, in the plate, appears to terminate at the base of the 'T' in the date. This image was derived from the coin plated in Général A.L. Bertier's article "О монетахъ властителей Боспора Киммерийкаго, опреде ляемыхъ монограммами," in Записки Одесского общества истории и древностей XXIX (Proceedings of the Odessa Society for History and Antiquity), which is listed as being in the collection of Grand Duke Mikhailovich. Since plates at that time were generally produced from casts of the coins, it is highly likely that minor edge characteristics would not be reproduced from the cast, leaving a slight difference from the original piece. Given the overwhelming similarity in the position of the strike on each side, it is all but certain that this example pedigrees to the Russian noble, a first cousin of Emperor Aleksandr III.
Published in Dumbarton Oaks–Ex Garrett Collection
Lot 312–Leo III the "Isaurian", with Constantine V. 717-741. Pale AV Solidus (21mm, 4.27 g, 6h). Rome mint. Possibly dated IY 15 (731/2). D NO LЄ P A MVL, crowned and draped bust of Leo facing, holding globus cruciger and akakia / D NO CONTANTIN, crowned and draped bust of Constantine facing, holding globus cruciger and akakia; I to left, Є above star to right. DOC (72) (this coin, illustrated on pl. VI); SB 1533. Good VF, toned. Very rare. Estimated at $7500
From the collection of Dr. Lawrence A. Adams. Ex John Work Garrett Collection (Part II, Leu/Numismatic Fine Arts, 16 October 1984), lot 537 (purchased from Wayte Raymond, 23 October 1923).
The Roman solidi and tremisses of Leo III feature a series of letters/numerals in the field, presumably dates either in regnal or indictional years. Bellinger and Grierson arranged the coinage according to the sequential order of these markings but warned that the arrangement leaves certain issues stylistically out of place (DOC p. 88 and 237). Concluding that there was no satisfactory explanation for the letters/numerals, the entire series was assigned an overarching date of 721-741.
World Coinage
Lot 617–COLONIAL AFRICA, Portuguese. Mozambique. José I o Reformador (the Reformer). 1750-1777. AV 1000 Réis (15mm, 1.31 g, 11h). Lisboa (Lisbon) mint. Dated 1755. Crowned coat-of-arms / Voided cross within quatrefoil; lis at cusps, pellets in angles. Vaz MO.14; Gomez 05.01; KM 12; Friedberg 3. Near EF. Rare. Estimated at $2,000
From the collection of Dr. Lawrence A. Adams. Ex Sotheby's (2 October 1986), lot 260.
Lot 706–GERMANY, Sachsen-Albertinische Linie (Kurfürstentum). Friedrich August II (August III von Polen). 1733-1763. AV Double Auguste d'Or – 10 Thalers (29mm, 13.30 g, 12h). Leipzig mint; Ernst Dietrich Croll, mintmaster. Dated 1756. Crowned, draped, and cuirassed bust right of Augustus III, wearing Order of the Golden Fleece / Crowned coat-of-arms within cartouche and palm frond to either side; E.–C. and 10•TH• below. KM 975; Friedberg 2857; Hutten-Czapski 2912. Good VF, lustrous, some hairlines and light scratches. Estimated at $2000
From the collection of Dr. Lawrence A. Adams. Ex Moreira Collection (Part 1, Superior, 31 May 1988), lot 213.
Lot 1088–SCOTLAND. James V. 1513-1542. AV Ducat – 'Bonnet' (22.5mm, 5.70 g, 4h). Third coinage. Bonnet type. Edinburgh mint; im: saltire. Dated 1540. X IΛCOBVS · 5 · DEI · GRΛ · R · SCOTOR 1540, mantled bust right, wearing bonnet; annulet to left / HONOR · REGIS · IVDICVM · DILIGIT, crowned coat-of-arms over cross fleurée. Burns 4 (fig. 754); SCBI 35 (Ashmolean & Hunterian) 905 (same rev. die); SCBC 5373. VF, toned, very light mark behind head. Handsome portrait. Rare. Estimated at $7500 From the collection of Dr. Lawrence A. Adams. Ex Rev. Arnold Mallinson Collection (Spink 39, 6 December 1984), 125; Glendining's (23 January 1935), lot 61.
Printed catalogs for CNG 100 are now available. To order both catalogs (Adams Collection–Part I and the regular CNG 100 catalog), please visit www.cngcoins.com. The two catalogs are $75 postpaid to North American addresses, and $100 to the rest of the world. Payment may be made by U.S. $ check or Visa/MasterCard. Catalogues have been mailed to customers on CNG's active mailing list. Prospective bidders may also view the virtual catalogs at CNG 100 Virtual Catalog and CNG 100 - Adams Collection Virtual Catalog. The sale can be viewed online at cngcoins.com, sixbid.com and numisbids.com.
In addition to the Internet & Mail Bid Sale, CNG will also feature over 1100 lots in their Electronic Auction 361 with nearly 700 lots from the Adams Collection, closing a week later on Wednesday, October 14, 2015, from 10AM ET (U.S.). Bidding for CNG Electronic Auction 361 will begin on October 1, 2015.
CNG is currently accepting consignments for future auctions sales. Please contact the firm for further details and consignment deadlines.
For further details and any additional information, please contact CNG, Inc. at:
Classical Numismatic Group, Inc.
P.O. Box 479
Lancaster, PA 17608-0479
Telephone: (717) 390-9194
Fax: (717) 390-9978
Email: cng@cngcoins.com
Since last month's Nummis Nova was a week late due to the ANA convention, the September meeting of my Northern Virginia numismatic social group seemed to come around early. On Tuesday September 8th I arrived at Clyde's of Tyson's Corner, a longtime favorite restaurant in a quite enclave amid the bustling Tyson's area.
Before I could get out of my car I spotted Howard Daniel, who was my partner in hosting this month. He'd done all the work, scouting various restaurant before deciding on Clyde's. He was there early to check on our table. All as in order, but he had to leave to pick up his guest Hung Vinh Nguyen at the nearby Metro Station. Howard adds:
I headed inside and was the first person seated at our long table. I'd barely read thru the menu when Dave Schenkman and Gene Brandenburg arrived. Gene took a seat to my left and Dave sat across from him. Next came Ron Abler, who took a seat to my right.
Gene ordered a bottle of Virginia wine on a lark, and later regretted it. I asked his help in picking a red wine, and he recommended one from Chile. I ordered a bottle to share. Gene liked it so much he ordered a second bottle. It was indeed good. Other attendees soon arrived, including Joe Levine, Eric Schena, Tom Kays, Roger Burdette, Joe Esposito, Julian Leidman, Steve Bishop, Jon Radel, Chris Neuzil and Wayne Herndon, who arrived loaded with three boxes of books and supplies from his Wizard Coin Supply business, deliveries of preordered merchandise.

Jon Radel, Julian Leidman, Hung Vinh Nguyen

On Left Side: Hung Vinh Nguyen, Eric, Dave, Chris, Joe, Roger
On Right Side: Howard, Joe, Wayne Herndon, Ron, ???, Steve
Coal & Mining Scrip

Dave Schenkman brought along some very rare scrip notes relating to coal and iron mining. He writes:
Dave writes:

Hobos With Banjos
Dave also brought along some interesting hobo nickels with a banjo theme. He writes:
Dave writes:
Dave adds:
Note that Dave's business is the Turtle Hill Banjo Company.
The Virginia Tokens Book
Joe Esposito reported that...
Bishop's Beauties
Steve Bishop brought along an interesting group of items starting with these overstruck Russian coppers. Thanks for the images! As always, you should be able to click on these and see a larger mage on our Flickr photo archive.

Overstruck 1758 2 Kopecks

Overstruck 1788 MM 5 Kopecks

Teddy Roosevelt Campaign Button
Einstein Morgan Hobo Dollar
Neat "Teddy Bear" item. And you don't often see silver dollars carved this way.
Conversations were all over the map, numismatic and non-numismatic. No one was bored - how could you be? The numismatic material always delights and amazes, and the company is unrivalled.
Zimbabwe Bond Coins

Jon Radel stumped just about everyone but me with this group of Zimbabwe Bond coins. Jon writes:
Vail Medal Postal Cover


Vail Medal Postal Cover

Vail Medal Postal Cover close-up
Jon also had an interesting and unusual postal cover with a numismatic connection. He writes:
Numismatic Mentoring
Before breaking up for the evening, me, Eric, Jon, Tom, Wayne and I discussed plans for numismatic mentoring sessions with our local senior young numismatists. In addition to bull sessions we talked about field trips to various locations including my numismatic library, the Wizard warehouse, the Smithsonian collection and offices, and the Bureau of Engraving and Printing. Later I thought about the National Archives, where the kids could research a numismatic topic for a school project. We're very lucky to have so many great options right in this area. Other ideas included having the kids make presentations to the younger kids. We're looking forward to the next phase of our local numismatic outreach program.
That was the end of our evening together, but I had one more numismatic adventure waiting for me.
Max and the Mini-Maxen

On Friday a mystery package arrived, a gift from E-Sylum reader Nick Graver. In it was something for each of us - my wife and our three kids. We were surprised and delighted when we found individual ceramic figurines in the likeness of our dog Maximillian, a black Yorkie-Poo. His dog-loving wife Marilyn had asked for photos which I'd shared with her a couple months earlier.
Each of the five figures was a mini-Max in a different position. Mine was reading a coin book! My wife's Max was chewing on a coin book. She said, "They got that right!" - she's no numismatic bibliophile. One was rolled onto his back awaiting a belly rub, a familiar position for Max.
The figures are a delightful keepsake, and must have taken a good while to design and make. Thanks, Nick! My wife has plans to array the group of them together in a curio cabinet.
UNIVERSITY OF PENNSYLVANIA RELAY CARNIVAL PLAQUE

UNIVERSITY OF PENNSYLVANIA RELAY CARNIVAL AWARD PLAQUE, (1925.) Kozar 55; Var. of Greenslet GM-153. 8" Foundry cast Bronze. R. Tait McKenzie, Sc. Uniface. About Uncirculated. RELAY CARNIVAL/ FOUNDED 1895 above a seated figure of Benjamin Franklin presenting a laurel wreath to a line of four nude male athletes. Below: UNIVERSITY/ OF PENNSYLVANIA.
Plaques such as these were awarded to the high schools teams winning one of the relays. They were mounted on a walnut board and a silver plated plaque at top contained the names of the members of the winning team, while another plaque at the bottom was engraved with the name of the High School. This example is unmounted.
Alton G. Cook Vail Medal

AT&T'S THEODORE NEWTON VAIL MEDAL FOR NOTEWORTHY PUBLIC SERVICE, 1940. Baxter 184; Marqusee 394. 63.3mm. Fine Silver. A.A. Weinman, Sc (MACO) About Uncirculated with some light obverse tarnish.
The edge is engraved: "S93 – 1940" Obverse with a robust portrait of Vail at center, his name above and the Roman numeral dates for 1845 1920 to either side. The reverse composition depicts three allegorical figures representing Service, Devotion to Duty and Loyalty to Service. The three are holding telephone cables and are speeding the winged message over the wires. Below; a cartouche bears the engraved inscription, AWARDED TO/ "ALTON G. COOK"
This attractive medal was issued by the American Telephone & Telegraph Co, whose first president was Theodore Vail. The Vail medal is struck in Bronze, Silver and Gold and given to AT&T employees and organizations for noteworthy public service along with a sum of money. An article in the May 1922 Numismatist commented that, "This is considered one of the most noteworthy and important industrial issuances of medals that has taken place in recent years.
On Sept. 12, 1940 a severe explosion an d fire occurred in a large powder plant at Kenvil, NJ. 20 buildings were demolished, 51 workers were killed and over 200 were injured. Cook was one of six plant employees who risked their lives installing emergency telephones in aid of the rescue efforts. Each was awarded a silver medal and $500.
See my Numismatic Diary article elsewhere in this issue for a postal cover with an image of a Vail medal. -Editor
African Antelopes Art Medal

AFRICAN ANTELOPES ART MEDAL, 1936. CGI 3:372F. 47 x 82.7mm. Bronze. Maurice Thenot, Sc. (Paris Mint. Cornucopia & BRONZE edgemark.) About Uncirculated. Obverse: A herd of antelopes is shown running full speed across an African landscape.. Thenot executed this piece in 1936, as part of a series of ten plaques of African animals.
Brigham Young University illustration professor Justin Kunz was profiled in a video interview and article. Be sure to watch the video. -Editor
A Brigham Young University illustration professor has reimagined Lady Liberty in the new collector's item coin he designed for the US Mint.
Justin Kunz's version of Lady Liberty is supposed to represent modern sensibilities, such as increasing cultural diversity, according to Brigham Young University.
The American Liberty 2015 High Relief 24-karat Gold Coin features a Lady Liberty whose appearance tries to bring a contemporary sensibility to a traditional American icon.
"It was difficult to portray Lady Liberty as a modern figure," Kunz said in a statement. "I studied, sketched and, finally, meditated on what Lady Liberty represents. I wanted the idea of her to be a simple visual statement expressed in an elegant way."
"I wanted her to be recognizable as Liberty," Kunz said. "I didn't want to put her in a hoodie."
The new Lady Liberty has a rounder face than the original, with smaller eyes, ears and nose.
Rather than wearing a crown with spikes that represent the seven seas, she wears a crown with the laurel leaf, which represents victory.
Additionally, she wears fitted robes that have a V-neck and holds the staff of an American flag in her left hand and a torch representing freedom in her right.
The Citizens Coinage Advisory Committee and the U.S. Commission of Fine Arts looked at all the designs and made recommendations, but the treasury secretary made the final decision on the winners.
Kunz's design is on the front of the coin, as are his initials.
"It was an exciting experience to listen in on the CCAC's meeting while they evaluated the designs," Kunz said in a statement. "When they came to my design each member of the committee seemed to understand what I was trying to communicate, which is thrilling for an artist."
Kunz's designs are also on the back side of the 2008 Andrew Jackson's Liberty coin and the front side of the 2009 Abraham Lincoln Commemorative Silver Dollar and the 2014 Civil Rights Act of 1964 Commemorative Silver Dollar.
In 2016, Kunz's America the Beautiful Quarter will come out with a design of the Shawnee National Forest on it.
"It's such a privilege to work with the U.S. Mint," Kunz said in a statement. "My skills and creativity as an artist have grown while working with them and it's very rewarding to have my designs seen by thousands of American collectors all over the U.S."
It can be hard to tell from a sketch just how a design will look in its final realized form, so I'm often torn when choosing between certain designs presented to the CCAC. The Sculptor-Engraver deserves a lot of credit as well for translating the design into reality. In this case the initials PH indicate the work of Mint artist Phoebe Hemphill. Nice job all around - I like this one. -Editor
To read the complete article, see:
BYU illustration professor reimagines Lady Liberty on new gold coin (www.ksl.com/?sid=36462470&nid=148&title=byu-illustration-professor-reimagines-lady-liberty-on-new-gold-coin)
The Shekel Features 3-Part Article "Anti-Semitic Bigotry as Chronicled by Historical Medals" by Dr. Benjamin Weiss
In his concluding remarks at the end of his comprehensive article "Anti-Semitic Bigotry as Chronicled by Historical Medals"--that was serialized in the first three issues of The Shekel published in 2015--the author Dr. Benjamin Weiss states: "In reviewing the history of intolerance against the Jewish people, as reflected in historical and commemorative medals, and the role medals have played in recording and even promoting such religious bigotry, we find that a wide variety of anti-Semitic medals were produced as early as the 16th century and continue into present times.
These medals were engraved by highly regarded medallists, using historically recognizable iconographies and often employing religious passages taken directly from both the Old and New Testaments of the Bible as supportive evidence for the slander the medals portray. The answer to the question of how anti-Semitic feelings have been perpetuated for centuries, having been passed down through generations and generations of individuals throughout the world, is multifaceted. Partly, it appears to be through the informal indoctrination of children through the telling and re-telling of anti-Semitic tales in the homes, and through formal religious literature of society."
Over 70 pages in The Shekel were devoted to this book-length opus that began with Korn Jude medals in the late 17th century, which "were distributed coincident with periods of rising food prices and famine and were designed to perpetuate the myth that the Jews were to blame for these hardships and to portray Jews as diabolic speculators, particularly in grain crops."

Hanging Korn Jude medal by Christian Wermuth, Germany, 1695.
Anti-Semitic medals were issued in Germany as part of the Nazi campaign of hate during the Holocaust. One of these, issued in 1939, was titled "Why We Fight." The obverse depicts a German soldier with industrial and agricultural workers, the legend reading (translated), "Greater Germany Fights for Peace Against the Shame Treaty of Versailles." On the reverse can be seen a large caricatured Jewish figure wearing a Star of David, with flames behind him and images of money and weaponry before him, with the legend below reading, "For What Do Our Enemies Fight."

Why We Fight medal by unidentified medallist, Germany, 1939.
Anyone joining the American Israel Numismatic Association before the end of the year will receive all 2015 issues of The Shekel, The Quarterly Journal of Israel and Jewish History and Numismatics, including the three issues containing Dr. Benjamin Weiss' article "Anti-Semitic Bigotry as Chronicled by Historical Medals," along with other articles ranging from ancient Judaean coins to the coins, medals and paper money of modern Israel, as well as articles about personalities such as electronics genius Charles Steinmetz and Dr. Jonas Salk, plus much more. To join, send $25 ($35 overseas) annual dues to AINA, PO Box 20255, Fountain Hills, AZ 85269 or call (818) 225-1348.
The Stack's Bowers Galleries Official Currency Auction of the Whitman Coin & Collectibles Expo this November will feature a beautiful 1941 Panama 1 Balboa note graded 55 About Uncirculated by PMG. The PMG Census records just 72 known with only seven finer. Exhibiting just two folds, the note carries an estimate of $2,000 to $3,000.
The motif on the front is of Vasco Nunez de Balboa, Spanish born explorer and conquistador who was among those who established Darien, Panama. He served as interim governor and also was the first European to see the Pacific Ocean in 1513.
The denomination itself is named after Balboa. To our knowledge, this is the only form of currency named after a specific person. The value of 1 Balboa breaks down into 100 Centesimos and has carried a foreign exchange rate equivalent to the U.S dollar since it replaced the peso in 1904.
The Stack's Bowers Galleries Official Auction of the Whitman Coin & Collectibles Expo will take place November 5-8, 2015, in Baltimore, Maryland.
In recent issues, we discussed 'Bilimbiques", a slang term for promissory notes used during the Mexican Revolution of 1910-1917, referring to an American cashier named William Weeks. But that's an unofficial term, not a denomination. Plenty of coins and notes have been given nicknames of people. But is it true that the Balboa is the only official denomination named after a real person? Surely there must be other examples. Can anyone help? -Editor
To read the complete article, see:
The Explorer, Conquistador, and the Currency (www.stacksbowers.com/NewsMedia/Blogs/TabId/780/ArtMID/
2678/ArticleID/65348/The-Explorer-Conquistador-and-the-Currency.aspx)
To read the earlier E-Sylum article, see:
MORE ON WILLIAM WEEKS (www.coinbooks.org/esylum_v18n35a12.html)
The Bank of Canada has issued a commemorative banknote on Queen Elizabeth II. Nicely done. But what's that monument on the back? -Editor
The Bank of Canada has honoured Queen Elizabeth II, the longest reigning British monarch. This week Her Majesty's reign surpassed that of her great-great-grandmother, Queen Victoria.
A new special commemorative banknote was released on Thursday at a ceremony at the Governor-General's residence in Ottawa, the Canadian capital.
The new $20 banknote is a variation on the current one which already features an image of the Queen but with one distinct difference: its large window contains a range of special design elements, including a portrait of Her Majesty wearing a crown (tiara) for the first time on a Canadian bank note. The portrait is based on a 1951 image by renowned Canadian photographer Yousuf Karsh – the same photograph that inspired the portrait engraving of the Queen, without the crown, for the 1954 Canadian Landscape series of bank notes and the 1967 commemorative note celebrating Confederation. Since her accession to the throne in 1952, an image of Her Majesty has appeared on every series of Canadian bank notes.
The Bank of Canada will issue 40 million commemorative notes, the first of which will start to be available at financial institutions across Canada tomorrow. They will circulate alongside the existing $20 note, which will continue to be issued and will comprise the vast majority of $20 notes in circulation.
The Bank of Canada has issued only two previous commemorative notes, a rare $25 note in 1935 to mark the Silver Jubilee of the reign of King George V, and another in 1967 to mark Canada's centennial.
A fourth commemorative note is in the works for 2017 for Canada's 150th anniversary.
The U.S. Treasury Department has resisted embarking on a commemorative banknote program due to the huge startup costs for any new note. But I've always thought it was just a matter of time before the Bureau of Engraving and Printing follows the path of the U.S. Mint. A commemorative program would allow the government to honor every Tom, Dick and Harriet the public is clambering for. -Editor
To read the complete article, see:
Bank of Canada honours the reign of Queen Elizabeth II (www.rcinet.ca/en/2015/09/11/bank-of-canada-honours-the-reign-of-queen-elizabeth-ii/)
As U.S. Treasury Secretary Jacob J. Lew asks the public which famous woman he should put on new $10 bills, historians he's surveyed privately are building a convincing argument for abolitionist Harriet Tubman.
Catherine Clinton, a Tubman biographer, pressed her case at a meeting Lew held with more than a dozen academics and researchers in Washington in August. Together with other Tubman supporters, she swayed some of her colleagues, including Arwen Palmer Mohun, a history professor at the University of Delaware, in Newark.
"I walked into that meeting with a list in my head, but a pretty firm conviction that it should be a woman of color," Mohun said in an interview. "And I walked out convinced that that woman should be Harriet Tubman."
The Treasury Department has been polling people since June about which woman to honor on redesigned $10 bills that will debut in 2020. That year will be the 100th anniversary of the passage of the 19th Amendment, which gave women the right to vote.
Lew said July 29 he will announce his decision "in the very near future." Mohun said the U.S. economy was built on the backs of slaves, and the latest redesigned currency should recognize that legacy. Clinton, a professor at the University of Texas at San Antonio, argues that Maryland-born Tubman liberated herself and others, repeatedly risking her life. During the Civil War, she served as a nurse, a scout and a Union spy.
Those attending the Aug. 5 meeting at the National Museum of American History agree it wasn't a debate that resulted in a winner. Still, most of those interviewed either pointed to Tubman as their top candidate or said that while they back other candidates, the arguments for the escaped slave were particularly strong.
To read the complete article, see:
Harriet Tubman for New $10 Note, Say Historians (www.bloomberg.com/news/articles/2015-09-11/case-for-harriet-tubman-builds-as-lew-nears-decision-on-10-note)
The portrait of Queen Elizabeth II has appeared on banknotes in every continent except Antarctica. The first country to feature the queen on bills was Canada, which issued a banknote in 1935 featuring her as an 8-year-old. Canada went on to issue another banknote in 1951 showing the to-be queen at 25.
After ascending to the throne in 1952, her face popped up on banknotes all over the world. The 1950s and 1960s saw the greatest number of countries circulating banknotes featuring the queen. Britain issued its first banknote featuring the queen in 1960, long after many other countries. That British note also marked the first time that a monarch had been used on a Bank of England one pound note.
As countries gained independence, they often removed her from their currency. Jamaica, for example, put Marcus Garvey on its currency in 1966, and Bermuda redesigned its banknotes to feature local animals.
However, in at least 20 countries, the queen remains a beloved figure.
To read the complete article, see:
Every country that featured Queen Elizabeth II on its currency — and when (/www.washingtonpost.com/news/wonkblog/wp/2015/09/09/every-country-that-featured-queen-elizabeth-ii-on-its-currency-and-when/)
Geoff Bell forwarded this press release for his upcoming sale of the Richard Cooper collection, which features an example of the side view Bank of Montreal token among other great rarities. -Editor
In the 1830'3 and 40's in the Canadian British Colonies like Upper and Lower Canada (Ontario and Quebec) there was no circulating coinage. This was a great inconvenience to storekeepers and the public alike. In Lower Canada (Quebec), banks began issuing their own tokens that were used as coinage. There was the Banque du Peuple, the City Bank, the Quebec Bank and the Bank of Montreal all providing one half and one penny tokens. Most were struck in England dated from 1837 to 1845. In 1838, the Bank of Montreal replaced earlier issues with new tokens showing a corner or side view of the bank building. Apparently the bank manager felt the tokens were poorly made and the shipment was returned to England. Obviously, a small number escaped and today they are very scarce and much sought after by collectors. Geoffrey Bell Auctions is featuring a dozen such specimens from the Richard Cooper Collection. The Cooper Collection is considered to be the finest sold in Canada in many years. These "side views" bring $8000-$15,000 each and the Cooper group forms the finest lot since the famous Ford sale in Chicago in 2013.
Added to these spectacular specimens is a "front view" Bank of Montreal half penny dated 1845. Although officially approved by the legislature, it is only one of four known. Today it is considered a pattern and is expected to bring $40,000 to $50,000 when the hammer drops. Not to be outdone, the Bell Auction features a number of very rare chartered banknotes. A Bank of Nova Scotia one pound note dated 1900, one of only 2 known, is estimated at $10,000-$12,000. A Niagara Bank $5.00 of 1872, the only one in private hands, has a pre-auction estimate of $20,000-$30,000. To conclude this outstanding auction, there is a dazzling array of medals and decimal coins enough to satisfy the most discriminating collector.
Of interest to collectors of American numismatic items is the Machin Mills half cent in VF condition, Vlack 6-76a. There is a "No Good" Washington specimen, Baker C-599E and five cent test coins for the 1938 nickel.
Geoffrey Bell Auctions is to be held at the Toronto Reference Library in Toronto, Ontario October 1st and October 2nd in conjunction with the Toronto Coin Expo, Canada's Coin & Banknote Show.
For more information, see:
www.gbellauctions.com
Here are a few items that caught my eye in the catalogue of the Richard Cooper sale from Geoff Bell auctions. -Editor
Lot 118: Br. 525. Banque du Peuple Sideview Penny, 1839.

Br. 525. Banque du Peuple Sideview Penny, 1839. - Courteau 39. CH LC- 11C. 18.56 grams. Choice AU, and in my opinion at least as good as the specimen described as Unc. in the Ford Sale which netted $25,850. U.S.
To read the complete lot description, see:
(http://auctions.gbellauctions.com/Br-525-Banque-du-Peuple-Sideview-Penny-1839_i23266507)
Lot 300: R. F. Killaly Counterstamp

R. F. KILLALY/HARDWARE/CANNINGTON. - The mark is within a circle on obv. of an 1855 U.S. quarter dollar (Brunk K-166 lists four marks on U.S. dimes; no quarter dollar is listed). According to Brunk's communicant, Hank Theole, Killaly was located in directories from 1875 to 1882. The Bradstreet Report for 1889 also lists the merchant in Port Hope, but a check of a 1900-1901 directory does not list Killaly. The mark appears to be one that was perhaps used to stamp hardware products.
Unusual shape and format for a counterstamp. -Editor
To read the complete lot description, see:
Canadian Countermarks - R. F. KILLALY/HARDWARE/CANNINGTON. (http://auctions.gbellauctions.com/Canadian-Countermarks-R-F-KILLALY-HARDWARE-CANNINGTON_i23266689)
Lot 429: Mayoralty of the City of London, 700th Anniversary Medal

Foreign Medals - Mayoralty of the City of London, 700th Anniversary 1889 - Obv. Busts of Richard I 1189 and Victoria 1889 To Commemorate The 700th Anniversary of the Mayorality of the City of London; Rev. Londinia seated received symbols of Mayoralty from St. Michael, with St. Paul's and the Tower in the background, Eimer 1752, BHM 3377, 81mm by A. Kirkwood, Unc.
Wow - a beautiful piece, with a miniature of St. George slaying the dragon. Nice. I don't have a copy of the Eimer book. Can anyone tell us more about it? Who was the engraver? -Editor
To read the complete lot description, see:
Foreign Medals - Mayoralty of the City of London, 700th Anniversary 1889 (http://auctions.gbellauctions.com/Foreign-Medals-Mayoralty-of-the-City-of-London-700th-Anniversary-1889_i23266822)
For more information, see:
www.gbellauctions.com
Based on dealers', mints' and central Banks' news mails, ultra-modern numismatist Pabitra Saha reports on the latest coin designs. Here are some that caught my eye recently -Editor
Ireland 2016 2€ Bimetallic and Silver Coins

I like the silver one. Ordinarily wordy coins fail, but the text is used here as a big part of the overall design. -Editor
Latvia 2015 5 Euro On Poets Rainis and Aspazija

This is quite a novel design - I don't recall seeing anything quite like this before. An effective way of honoring two subjects on one coin. Neat. -Editor
Here's a design I came across elsewhere. -Editor
Austria Burgenland Coin

The obverse is busy and cartoonlike, but I guess I like it nonetheless, It's a pretty coin overall. -Editor
To read the complete article, see:
Newest "Austria Piece by Piece" Coin to Feature Burgenland (http://world.mintnewsblog.com/2015/09/newest-austria-piece-by-piece-coin-to-feature-burgenland/)
Albert Frey's classic work contains 4,111 terms. A century on from Albert's book we find a lot of words he noted have a whole different meaning to us.
The best name for a new fast food franchise —
Lushburger
Frey said: A false silver Penny from Luxemburg brought into England, in the reign of Edward III.
We say: I am seeing neon signs, mounds of French fries, grilled meat and toasted buns.
The coins most likely to be used by Harry Potter —
Squiddish
Frey said: English slang in the 1800s for a small amount of money. In Northumberland it is a 20th of a farthing.
We say: People needed change for a farthing, which itself was ¼ of a penny?
Coin name most likely to become a factory-made snack —
Pringles
Frey said: A silver coin of 20 pence, struck in 1636 for Scotland.
We say: From silver coin to a crunchy snack made from a slurry of dried potatoes and salt? Pass me that can
And here is the rest:
What is a four-letter word for recycling?
Dump
Frey said: A name generally applied to any small coin of unusual thickness.
We say: Come on! You are supposed to separate those plastic jugs and glass bottles and the paper.
Coin name most likely to someday become a horror movie —
Blob
Frey said: A popular name for the copper coin of five cents struck for Ceylon in 1909 and 1910.
We say: I'll get the big tub of buttered popcorn for us.
The most unlikely word to refer to great riches
Klomp
Frey said: Dutch for an ingot of gold. The word means a lump.
We say: The good folks of the Netherlands seem to have gold bars and the sound of those wooden shoes confused.
The most elegant term for telling citizens: "All your currency is really worthless"
Fiat Money
Frey said: A paper currency issued by a government but which is not redeemable in coin or bullion.
We say: Cash so I can buy that Italian sports car — great! Oh – that's not it? Well, nuts!
Coin name most likely to next week's special dish at The Olive Garden Restaurants —
Paparoni
Frey said: Certain Archbishop of Orvieto coins of the same value as Piceoli in 1398.
We say: Do we get the bread sticks with that?
A coin name of the 1400s now best known as an ice cream flavor
Pistacchio
Frey said: Slang in Naples for the small Denaro of Alfonso I
We say: Are these the nuts from California — or Iran?
A illegal coin later to become vast quantities of awful music
Rap
Frey said: A counterfeit coin in Ireland after the regular coinage had ceased in 1696.
We say: I know my Mom hated Elvis, I guess rap is my reward for not understanding her.
Coin name least likely to be a chocolate drink sold by one of the world's biggest companies
Gros de Nesle
Frey said: A billon coin of France first struck by Henri II about 1500.
We say: Do we have any of those little marshmallows for this stuff?
Mr. Frey, someday after the model T Ford there came cars from a man named Porsche
Targa
Frey said: An early billon silver coin of the Duchy of Bretagne, of 1459.
We say: Now that is a chick magnet. The monthly payments are how much?
Something that is usually not good for coins and no improvement on people
Pierced
Frey said: A coin or medal that has a hole in it. This is sometimes done by the issuer … but is more often the work of vandals.
We say: Does they still hurt? Will that hole go away when you take the thing out?
The Asian coin most likely to become a rusted out clunker your brother-in-law drives
Van
Frey said: Annamese for the Chinese Wen pieces of the Emperor Tu Due (1847-1883).
We say: Could you park that thing on the other side of the street, please?
Perhaps not the investment in the anniversary party you had in mind
Veal Money
Frey said: Veale Noble Money in use in 1684 within Bradford, in Wiltshire.
We say: Those poor little penned up calves. Let's go with pork roast — the other grey meat.
Just add water to that coin and it tastes a lot like …
Tang
Frey said: A rectangular copper bar coin issued by the Dutch East India Company for Ceylon. And an Armenian copper coin.
We say: If it is good enough for our astronauts, then by golly I'll have some.
The title of the new science fiction movie from Europe
Robotmarken
Frey said: Tokens or jetons as are struck to indicate some compelled service in Germany
We say: I still like 'Forbidden Planet,' don't you?
Vital defense funding is now in the hands of your bowling league
Trophy Money
Frey said: Money raised in several counties of England providing maintenance for the militia.
We say: More trophies? Don't we have enough of those out in the garage already?
We pay our utility bills but the bath water never seems hot enough.
Scalding
Frey said: A base English silver coin of the period of Edward I circa 1285.
We say: Hey, you going to spend all day in that tub?
A Chinese farmer has been convicted this week for swindling more than 2 million Yuan (£200,000) from the unwitting public.
The woman, named as Wang Fengying, had posed as a Qing dynasty princess in a year-long scam in China, reported People's Daily Online.
Wang, along with an accomplice named as Yang Jianglin, asked people to invest in a company, which she claimed would help 'unfreeze' royal assets that she controlled.
Wang pretended to be Princess Changping, a descendant of the Aisin Gioro royal family.
Aisin Gioro ruled during the Qing dynasty (1644 to 1911) and were the last royal family in China before it became a republic.
Wang claimed to be in charge of 175 billion Yuan (£17.5 billion) worth of assets, which were frozen.
To make her scam realistic, she purchased fake American dollars and various 'gold' bars and gave them to investors as collateral.
The fake gold was stamped with royal insignia and dates.
They also used 'official' stamps from the treasury and 'treasure maps' in their scheme.
Between February 2013 and July 2014, the couple employed the scam 13 times and received 2,343,500 Yuan (£234,350) from the victims.
To read the complete article, see:
Farmer pretended to be a Chinese princess and swindled investors out of more than £200,000 with fake gold and US dollars (www.dailymail.co.uk/news/peoplesdaily/article-3227572/Farmer-pretended-Chinese-princess-swindled-investors-200-000-fake-gold-dollars.html)
Here's a novel way to celebrate the reign of Queen Elizabeth II: the Royal Mint has commissioned an artist of create a portrait of the longest-serving monarch made of pennies. Nicely done, and I'm amazed that it was completed in just a week. -Editor
A Camberley artist has produced what is surely the crowning glory of his illustrious career.
Quentin Devine was commissioned by the Royal Mint to create a unique coin portrait to celebrate Elizabeth II becoming the longest reigning monarch in British history on Wednesday (September 9).
The portrait measures six feet by seven feet and is made up of 1,952 penny coins.
"I was very pleased to be asked to produce this piece," said Mr Devine. "I had made coin art in the past, but not to this scale.
"Initially I was asked to use many more coins but after I made a few calculations I recommended using 1,952 to represent the year she became Queen and to keep the artwork more manageable and the Royal Mint liked the idea.
"It took me just under a week to make.
"I had to cut the wood to size, then give it three coats of paint, which gave me time to plan.
"Copper coins come in a variety of colours and I had to work out how many of each tone I would need.
"It took about three-and-a-half days to glue the coins down. It was a slow process, as I had to be very precise.
"I'm so pleased at how it turned out and it was an honour to work with such an established organisation.
"The Royal Mint actually told me they were delighted with the final 'masterpiece'."
The artwork will be displayed at the Royal Mint's new visitor centre in Llantrisant, South Wales, which will be opening in 2016.
To read the complete article, see:
http://www.getsurrey.co.uk/news/surrey-news/camberley-artist-produces-royal-mint-10025230 (www.getsurrey.co.uk/news/surrey-news/camberley-artist-produces-royal-mint-10025230)