About Us
The Numismatic Bibliomania Society is a non-profit organization devoted to the study and enjoyment of numismatic literature. For more information please see our web site at coinbooks.org
Subscriptions
Those wishing to become new E-Sylum subscribers (or wishing to Unsubscribe) can go to the following web page link
Membership
There is a membership application available on the web site Membership Application
To join, print the application and return it with your check to the address printed on the application. Membership is only $20 to addresses in the U.S., $25 for First Class mail, and $30 elsewhere. For those without web access, write to:
Terry White, Treasurer
Numismatic Bibliomania Society
P. O. Box 39 Hilliard, OH 43026-1278s
Asylum
For Asylum mailing address changes and other membership questions, contact Terry at this email address: terrywhite5475@yahoo.com
Submissions
To submit items for publication in The E-Sylum, just Reply to this message, or write to the Editor at this address: whomren@gmail.com
BUY THE BOOK BEFORE THE COIN
New subscribers this week include: Steve Hagan, David Petree, Jeffrey Williams, Herman Blanton, and Stuart Hanebuth. Welcome aboard! We now have 1,904 subscribers.
This week we open with two updates from Kolbe & Fanning, two articles on numismatic digitization, a new book, a revived journal, and one book review. Other topics include world paper money author Albert Pick, the 1776 New Jersey State Treasury raid, the creation of the dollar sign, numismatic mentors and the Institute of Numismatic Authenticators.
To learn more about Thesaurus Morellianus, Crumbs for Antiquarians, the Western Pennsylvania Numismatic Society, American Arts medals, the undercover barmaid, artist J.S.G. Boggs, Canadian numismatist Thomas Wilson, Col. Green's 1845 Proof Set, the numismatic beer can opener, Sons of (the Copper) Beeches and Prof. Andre's Alpine Choir, read on. Have a great week, everyone!
Wayne Homren
Editor, The E-Sylum


David Fanning forwarded this press release about the upcoming Kolbe & Fanning 2016 New York Book Auction. Thanks. -Editor
Kolbe & Fanning's 2016 New York Book Auction
to Feature the RBW Library
Kolbe & Fanning are pleased to announce that our 2016 New York Book Auction will feature the celebrated RBW Library and other important properties. Focusing on Roman Republican coinage, the RBW Library includes both the essential standard works on the subject as well as many rarely seen and little-known publications. RBW's collections of antiquarian books, auction catalogues and numismatic offprints add to the utility and comprehensiveness of the library, which had become famous among his fellow collectors.
The sale also includes a fine selection of works on other ancient coins, medieval and modern foreign coins, and U.S. numismatics. Over 450 lots are included in the sale, a PDF of which has been posted on the K&F website at numislit.com and printed catalogues of which will be mailed to current customers in the next couple of weeks. The sale will take place on Saturday, January 9, 2016, beginning at 12:30 p.m. eastern time, at the Waldorf-Astoria Hotel in Manhattan in conjunction with the 2016 New York International Numismatic Convention.
Some highlights include the following:
Lot 29: Bahrfeldt's three-part revision of Babelon on Roman Republican coins
Lot 55: the Duke of Devonshire's exceptional copy of the 1532 Paris folio edition of Budé's De asse et partibus eius
Lot 110: the 1517 first edition of Fulvio's Illustrium images, the first illustrated numismatic book
Lot 142: Hess's 1912 catalogue of the Count Tolstoï collection of Roman Republican coins
Lot 195: Morell's 1734 Thesaurus Morellianus, with the rare 1752 continuation
Lot 229: a rare complete run of 23 Rodolfo Ratto fixed-price catalogues
Lot 369: Duby's extraordinary works on obsidional and French feudal coins, in Louis XVI bindings
Lot 377: Hess's 1913 catalogue of the Count Tolstoï collection of 19th-century Russian coins
Lot 423: Bushnell's legendary 1864-66 Crumbs for Antiquarians, including the second edition of his 1859 work on New York tokens
Lot 428: an original manuscript record of Cogan's 1859 Charles B. Foote sale.
As mentioned above, printed catalogues are being mailed to established clients and a PDF of the catalogue has been posted to the main numislit.com website. In about two weeks, prospective bidders will be able to access the live online catalogue and register to bid through auction.numislit.com. We will send out a notice when this is available.
As usual, viewing of selected lots will be held in the Library Suite on the 18th Floor of the Waldorf-Astoria in the days leading up to the sale. More information on lot viewing and on participating in the sale will be included in future announcements.
Kolbe & Fanning Numismatic Booksellers LLC is a licensed auction firm in the State of Ohio and is conducting the sale in conjunction with Marissa Russell, auctioneer. For more information, please see the Kolbe & Fanning website at www.numislit.com or email David Fanning at df@numislit.com. We look forward to your participation.

Lots 29 and 55

Lots 110 and 142

Lots 195 and 229

Lots 369 and 377

Lots 423 and 428
An Early Call for 2016 ANA Numismatic Literature Displays
Kolbe & Fanning is pleased to announce that that we will sponsor a prize for the best numismatic literature exhibit at next year's ANA summer convention. The 2016 World's Fair of Money will be held in Anaheim, California, August 9–13 at the Anaheim Convention Center.
A $250 credit for books available for direct sale at our website will be awarded to the winner of the best exhibit in American Numismatic Association Exhibit Class 17: Numismatic Literature, Aaron Feldman Memorial. Printed and manuscript (published or unpublished) literature dealing with any numismatic subject. Additionally, other numismatic literature exhibitors will each be awarded a similar $100 credit.
Details about exhibiting should soon be available at the ANA website: www.money.org

A display from the 2015 ANA.
Photo by Wayne Homren, E-Sylum, August 23, 2015
This is great news for the numismatic literature hobby. While we were blessed with a number of excellent exhibits at the 2015 convention, that is not always the case. Any extra incentive to bring exhibitors to the table is a good thing. Along with your New Year's Resolutions this year, consider making a commitment to exhibit in 2016. -Editor
To read the complete issue, see:
Number 52 • Autumn 2015 (http://us4.campaign-archive2.com/?u=cf5b75ccf12bdf8baee68ee72&id=9a5cb9749f&e=6800aef5a8)
The latest organization to work with the Newman Numismatic Portal is the Western Pennsylvania Numismatic Society (WPNS). Founded in 1878 and still going strong today, WPNS is one of the oldest numismatic organizations in the country. Three early minute and ledger books from the WPNS archives have now been digitized and made available in the Newman Numismatic Portal collection on Internet Archive, at these locations:
https://archive.org/details/wpnsledger1878_1880
https://archive.org/details/wpnsledger1880_1889
https://archive.org/details/wpnsledger1878_1889
Many thanks to WPNS and its President Phil Christ for making these treasures available for numismatic researchers everywhere. The group was very active in the 19th century both locally and nationally, exhibiting coins at the Pittsburgh Expositions of 1878 and 1879, having medals struck by Lovett, corresponding with the major dealers of the day, and building a coin cabinet and numismatic library.
The group met weekly at members' homes. On March 21, 1879 they assembled at the home of Mr. Kelley. After reading and approving the minutes of the previous meeting, "The Secretary reported that the 20c piece of 1878 in sale of March 14th had been purchased for the Society at $4.25."
Another ledger book records the Society's purchases for its coin cabinet and library. Above are listings of acquisitions in 1888 of auction catalogs and bound volumes of the American Journal of Numismatics.
These handwritten records were meticulously kept by Secretary George Rode and other officers. The handwriting can take some getting used to, but there is a lot of great information and many great stories in here. Your patience will be rewarded. So have a look!
For more information on WPNS, see the WPNS History article elsewhere in this issue.
Have you ever seen a box full of money—well, not exactly, money, but certified plate proofs? What about stacks of boxes? Stacks on stacks? Unless you're a regular in the National Numismatic Collection vault, chances are you haven't seen anything like it. Over the course of one week, these boxes were opened up, their contents digitized, and now their content is going online for all to see—and help transcribe. Intern Peter Olson interviewed some of the staff responsible for opening this trove to the masses.
All week, staff from across the Smithsonian have been stopping by the National Numismatic Collection area to see a unique process called "rapid capture digitization" in action. The Numismatic Collection team is working in partnership with the Smithsonian's Office of the Chief Information Officer's Digitization Program Office and the National Currency Foundation. It allows collections specialists to gather visual, textual, and other data from museum objects quickly and make all this available digitally at a very high quality level.
That may not sound impressive until you compare the speed of rapid capture to traditional methods, in which a single scan might take 20 minutes. It would take months to complete what was accomplished in just a week.
While the demonstration room was full of computers and cameras, the process isn't just a technical one.
"It's an education process," says Jennifer Jones, chair and curator of the Division of Armed Forces History, which includes the National Numismatic Collection. "It's to show what's possible and to get these [proofs] to the public." But these objects aren't just available for looking—in this project, the public has a very special chance to interact with these proofs through the Smithsonian Transcription Center, where anyone can volunteer five minutes or five hours to transcribe text and information about the objects to create and enhance their online records.
This is a big step for a Smithsonian museum. "We don't often let incomplete data out, but we are for transcription," continues Jones. Giving the public a chance to help complete these records opens up a whole new world of volunteer opportunities for museum lovers.
The transcription volunteers are an integral part of this process.
"There are about 2,800 regular volunteers," says Dr. Meghan Ferriter, project coordinator for the Smithsonian Transcription Center. These volunteers are capable of transcribing and reviewing 60-700 pages per week, with a record volume day of 215 pages transcribed. Once transcribed, collections information becomes far more searchable and useful to researchers and the general public.
"Our volunteers believe in helping the Smithsonian." Feritter continues, "We are continuing to evaluate quality, but we are positive and comfortable that our volunteers are making trustworthy transcriptions. This quality is absolutely crucial and we are learning more everyday by collaborating with our volunteers. Transcriptions make collections more accessible to both researchers and the public. With these projects, we are increasing the detail of Smithsonian collections by actually creating collections records—all through special access to these rarely exhibited proof sheets via the Transcription Center."
This entire process is designed for rapid turnaround. How rapid?
"We're seeing a turnaround of about 36 hours. From the vault shelf to the public, that's the approach." says Ken Rahaim, still image program officer with Smithsonian Digitization Program Office.
"As soon as it's live, volunteers jump into the project." says Dr. Ferriter. The transcribers even tweet with each other to swap tips and share successes.
The pace truly is impressive given the quality of the work. These images are captured at 80 megapixels and create images with resolution of 690 pixels per inch. This allows intricate designs of only 20 microns thickness to be captured and analyzed or simply marveled at by a numismatist. When given the chance to examine an image, I could zoom in a seemingly infinite amount and still have a crisp image to study.
In the end, 3,069 proof sheets were captured. That's "20 boxes and represents sheets from seven different states," says Hillery York, a collections manager in the Numismatic Collection.
Perhaps even more impressive than the number and speed of captures was the sense of inspiration among Smithsonian staff who visited the demonstration—many of the over 140 staff who visited walked back to their offices pondering how they'd use rapid capture digitization in their own work.
Are you interested in historical currency? How about botany or historical writings? Help the Smithsonian out by volunteering with the Smithsonian Transcription Center. More photos of this pilot project are available on Flickr.
To read the complete article, see:
Get money! (Digitized and transcribed, that is) To view the online images, see: http://collections.si.edu/search/results.htm?
tag.cstype=all&q=certified+proof&fq=data_source:%
22National+Museum+of+American+History%
2C+Kenneth+E.+Behring+Center%22
To read the earlier E-Sylum articles, see:
VOLUNTEERS SOUGHT FOR SMITHSONIAN NUMISMATIC DIGITIZATION (http://www.coinbooks.org/esylum_v17n18a10.html)
SMITHSONIAN DIGITIZING 250,000 BEP PROOFS (www.coinbooks.org/esylum_v18n16a12.html)
Die-Pressed Wooden Medals & Plaques of the 1876 Centennial Exposition
By Dr. Donald G. Tritt
ANA Library Catalog No. RM30.T1
This exhaustive, 40-page catalog - the definitive work on the topic - features high-quality obverse/reverse photo groups of all 27 die-pressed wooden medals and plaques issues for the 1876 Centennial Exposition. In addition, each piece is accompanied by a detailed description and account of its history, with citations, documentation and a rarity scale.
Here's an excerpt from the book. -Editor
Starting with the September 1875 issue no. 7 of The Coin Circular (edited by G. A. Gillingham, Titusville, Pennsylvania) and continuing for four subsequent issues, John W. Hasetine of 1225 Chestnut Street, Philadelphia, first announced sale of six "Centennial Medals, Carved in Solid Walnut. Small Medals 2 ½ inches, Large Medals 3 inches – in diameter. Price, $1.50 per box." The term "carved" was used here even though Haseline knew these medals were pressed. One month later his advertisement in the AJN would describe these medals as "struck." Three years later, J. W. Scott & Co. advertised this same set in The Coin Collectors' Journal for $1. John W. Haseltine (1838-1925) was born in Philadelphia where most of his life was involved in the commercial aspects of coin collecting, except for a short ten year stint late in life as a stock broker. To my knowledge Haseltine was the only dealer to specifically advertise sale of wooden Centennial medals.
At the October 1, 1875 meeting of the Boston Numismatic Society, Henry H. Holland exhibited two wooden medals showing the head of Washington. I believe this was the first public appearance of the rare small head Washington medal in wood 1876 being shown alongside the large head Washington medal in wood 1876
To download the book, see (ANA Members only):
https://www.money.org/reading-room
In 1994, The Journal of East Asian Numismatics (JEAN) was founded by Michael Chou, the CEO of Champion Auction and Bruce Smith, a noted numismatist in numismatic field. It is a professional numismatic academic journal whose mission is to educate more collectors and researchers on the subjects of Chinese numismatics, culture and history.
Bruce Smith, the chief editor of JEAN, was born in 1951 in St. Louis, MO. He received his BA in history from the University of Missouri St. Louis; and his MA in China studies from Harvard University. In 1974-1977, he worked for Krause Publications as Editorial Assistant on World Coin News and as cataloger for Standard Catalog of World Coins and Standard Catalog of World Paper Money. He was a full time coin dealer 1977-1987.
In 1988-1989, he studied in China as a student of China Studies in Chengchow (Zhengzhou) University, Henan province. In 1991-1993, Mr. Smith was a graduate student at Harvard University. In 1994-1998, he was the editor of The Journal of East Asian Numismatics (JEAN). Bruce Smith has been a collector and researcher of Chinese Coins for over 30 years. His published research in JEAN has added immensely to the body of knowledge for Chinese coins.
The first issue of JEAN was released in July 1994, and the last issue (18th issue) in 1998. Most articles were written in English, the remainder in Chinese. The journal was distributed in over 20 countries, and remained a mainstay on many important library shelves, including the Smithsonian Institution, the British Museum, the Harvard -Yenching Library, Harvard University, Yale University, Columbia University, Stanford University, Cornell University, the ANS (American Numismatic Society), and the ANA (American Numismatic Association).
The journal enjoyed great popularity and many important articles were published in JEAN, including "Peking Coins of 1900" by James Sweeny, "More on the Hsu Shih-chang Medals with engraved names" and "The true story of China's 1936 and 1937 Silver Dollars" by Bruce Smith, "The Apparent Relationship between 1897 Chekiang 5-Cents Pattern and 1899 Anhwei 5-Cents Circulation Strike" by Tom Keener, and "A Forgery of Taiwan's Old Man Dollar" by Dr. Che-lu Tseng.
In May 2015, Michael Chou decided to start issuing the journal again starting in January 2016. The famous numismatic researcher Yuan Shuiqing will be its chief editor.
It will be a quarterly, bilingual e-journal, covering the latest numismatic research, interviews with famous collectors, auction reviews, and general news. A bound volume will be printed at the end of each year.
You are welcome to subscribe, submit articles for publication, and advertise in the upcoming JEAN.
Contact Us
Yuan Shuiqing
Cell: (86) 136 5923 2008
Email: dyqz2015@163.com
JEAN Shanghai Office
Tel: 021-6299 3235
Email: championghka@gmail.com
To read the complete article, see:
Journal of East Asian Numismatics to Publish Again in 2016 (www.coinweek.com/education/numismatic-education/journal-of-east-asian-numismatics-to-publish-again-in-2016/)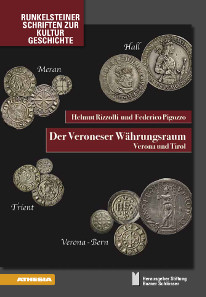 Helmut Rizzolli, Federico Pigozzo, Der Veroneser Währungsraum. Verona und Tirol vom Beginn des 10. Jahrhunderts bis 1516 und Corpus Nummorum Veronensium (CNV), Corpus Nummorum Tirolensium Mediaevalium (CNTM), Runkelsteiner Schriften zur Kulturgeschichte Bd. 8. Bozen, Athesia, 2015. 729 p., color illustrations throughout. Hardcover. 17.1 x 24.5 cm. ISBN: 978-88-6839-139-3. 69,00.
The Swiss National Bank is not happy: In theory, 60 % of the Swiss monetary value is circulating in 1000 francs notes. In fact, however, these grands almost never show up. This paradox can only be explained with a gaze into the human psyche. If the homo oeconomicus is given the choice between different currencies, he is inclined to favor the one with the most stable value, if he intends to hoard the money, and the most commonly accepted one, if he intends to use it for payments.
Guide to the monetary history of the Veronese currency area
Why this Switzerland-heavy introduction? Well, the reason is simple: The mentioned behaviour is not a recent invention. What the people in Northern Italy and the Alpine region favored in those times when they were given a say as to which currency should be used in commerce is explained in the comprehensive corpus on the Veronese currency area written by Helmut Rizzolli and Federico Pigozzo. Taking this in-depth handbook in hand is a real pleasure. It not only contains a meaningfully designed catalog of the medieval coinage of Verona and Tyrol. More than half of the opus is devoted to an easy-to-read monetary history of the Veronese currency area. It leaves nothing to be desired. Written in a clear and lucid style, providing excellent illustrations and a sharp analysis, this text demonstrates what numismatics and the research of archival records can ultimately lead to: a reconstruction of the monetary history which did not stop, not even in the Middle Ages, at the city walls but connected geographical areas.
Internationally accepted change
Let us begin with the monetary history, therefore, spanning about 360 book pages. Firstly, the reader is introduced to the Verona Mint. In two chapters of substance, the authors follow the "Veronese coin" from its beginnings to the supra-regional distribution of the Veronese denarii. Those coins served an extremely important purpose in medieval economy. With their comparatively low weight, they constituted the currency of choice when smaller sums of money had to be paid.
Late in the 10th century, the coins not only circulated in the Veronese currency area but made their way as far north as Poland and Sweden. According to the account of a Spanish traveler visiting the market place of Prague in 966, ten chickens or enough oats to feed a riding horse for forty days could be purchased with a denarius in the full weight. Anyone planning on just roasting a chicken and not carrying a great deal of oats rather resorted to the Veronese denarius since this coin was lighter and hence more comfortable to use in every-day life.
Type corpus of coinages from Verona and Tyrol
As if the monetary history were not enough, the authors provide two exhaustive type corpora in addition. The first corpus deals with the coins minted in Verona, ranging in date from the time of Rudolph II of Burgundy (923-926) and Maximilian I (1509-1516). 56 coin types are itemized and illustrated with photographs. In case the relevant photograph is not enough to distinguish one type from the other, an additional drawing is provided or the relevant lettering is retraced in the photograph. It is clear to see that the catalog was prepared by pragmatists whose classification book comes in right where problems may arise.
The second corpus is nothing less than a Corpus Nummorum Tirolensium Mediaevalium that is based on two ground-breaking works of Helmut Rizzolli, published in 1991 and 2006 (which are out of stock, needless to add). All newly discovered coin types and variants had been carefully added by Armin Torggler. This part includes the coinages of the bishops of Trent, the dukes of Tyrol-Görtz and the Habsburgs from the Merano Mint, as well as imitations of coins from Merano. Coins following the Venetian standard from Lienz and Toblach conclude the corpus.
A comprehensive bibliography, an index of sites of coin finds and the biographies of all persons included round out the monumental opus. It also programmatically includes the vita of late Ottorino Murari, the coin collector who had died in 1991. A renowned expert in the history of Veronese currency, he combined his academic interest with his passion for collecting and thus greatly contributed to the studies on the Veronese monetary history.
The two authors Helmut Rizzolli and Federico Pigozzo devoting their work to Ottorino Murari bears testimony to their collector-friendly attitude. But this is not the only aspect that reflects the respect the authors foster towards the lay-man. Their book is devoid of any technical jargon. In a down-to-earth manner, they reconstruct the monetary history of the Veronese currency area to the effect that everybody can follow them.
Do you need a recommendation? It is rather simple: Don't just buy it, read it!
The easiest way to get a copy of the book is by ordering it at Amazon.
Of course, it may also be purchased directly from the publisher, Athesia Verlag.
To read the complete article, see:
The Veronese currency area (http://coinsweekly.com/en/News/4?&id=3777)
Dennis Tucker writes:
American Gold and Silver: U.S. Mint Collector and Investor Coins and Medals, Bicentennial to Date is the third book in a trilogy of Whitman Publishing volumes exploring the modern silver, gold, and platinum coins and medals of the U.S. Mint. The first was American Silver Eagles, by retired Mint chief engraver John M. Mercanti with numismatist Michael Standish. The second was American Gold and Platinum Eagles, by retired Mint director Edmund C. Moy.
Those two books covered the ins and outs of our nation's biggest bullion coin programs: the American Eagles. American Gold and Silver covers "everything else"—focusing first on the American Arts Commemorative Series of the early 1980s, which laid the foundation for the successes that followed (including the American Eagles).
Until now the American Arts gold medallion program has never been fully examined in a book-length study. While conventional wisdom dismisses the program as a complete failure, in American Gold and Silver I examine it in a new light, as a transition in what was a turbulent period for gold in the United States. In the 1970s and early 1980s, Congress, the nation's executive branch (including the Treasury Department), and the country as a whole were struggling to understand the best role for our stockpiles of gold. As I explain in chapter 3, "the American Arts medals were a crucial part of the nation's learning curve, and seen in this light the program was if not entirely successful, certainly important."
America's relationship with silver and gold didn't start in the 1980s, of course. Chapter 1 sets the stage with a brief history of Man's ancient fascination with the precious metals. This leads into the British colonial era, wherein mercantilism and other economic and legal forces affected (and largely restricted) the circulation of gold and silver in America. A discussion of the coinage of the U.S. Mint starts in the 1790s and leads to the mandated end of circulating gold in 1933. The "villain" in this scenario (or hero, depending on your viewpoint) is President Franklin Roosevelt, with his famous Executive Order 6102, under which millions of dollars' worth of gold coins were surrendered to the Federal Reserve. The 30-plus-years stretch of gold being illegal was finally broken in 1974, when President Gerald Ford retracted Roosevelt's orders and made gold legal to own again. From this came a period of robust debate and study on the federal level—leading, as noted above, to the American Arts gold medal experiment and, ultimately, to the birth of today's hugely successful American Eagles. Not long before that, silver went through its own turbulent period, rising in value worldwide until the United States was forced to remove it from all circulating coinage.
As I note in chapter 2, it's interesting that gold and silver have left the realm of day-to-day money, but gold is now more readily and legally accessible to the average American than ever in the past. In recent years the U.S. Mint has continued to innovate and develop new bullion programs. They are part of America's rich heritage. They occupy the final pages of a national story still being written, and they deserve our study—hence this new book. The country's first 24-karat gold coins, in the American Buffalo series, are herded together in chapter 5. The beautiful First Spouses, which include some of the rarest of modern U.S. coins, are assembled in chapter 6. Silver is given the spotlight in chapter 7, with the massive five-ounce coins of the America the Beautiful series. Other chapters focus on other silver and gold coins and medals, mostly dating from the Bicentennial to today.
The American Eagles are without a doubt the most popular of U.S. bullion coins. Collectors and investors have bought more than 350 million one-ounce American Silver Eagles since the modern bullion program started in 1986, and more than 43 million gold and platinum Eagle coins in various sizes and formats.
However, the U.S. Mint's other silver and gold programs—those explored in this book—have also made their mark and won their share of enthusiasts. Each series has its own special charm, and it's notable that six of the coins cataloged in American Gold and Silver have been ranked among the "100 Greatest U.S. Modern Coins." Since 2006 collectors and investors have bought nearly 3 million gold coins of the American Buffalo series; a testament, in part, to the uniquely American artistry of their design.
Other programs that might not sell in the millions hold the potential for hidden gems—"sleepers" of low mintage and high aesthetic appeal, waiting to be discovered by the mainstream of the hobby. The entire mintage of First Spouse bullion coins sold since 2007—accounting for some 175,000 ounces of gold—is eclipsed by the output of any single year, even the least active, in the American Gold Eagle program. And yet, for collectors, their very scarcity makes them far more desirable than their more common cousins.
American Arts gold medallions, honoring some of the nation's most popular artists, have seen attrition over the years that makes even the most common pieces much scarcer than their mintages suggest. And the Mint's other silver and gold medals and coins commemorate great Americans (Martha Washington, Benjamin Franklin, Teddy Roosevelt), historic places (Gettysburg, Mount Rushmore), significant events (the Bicentennial of Independence, 9/11), and other national subjects that make their appeal and their importance timeless.
American Gold and Silver is the first book to systematically study each of the Mint's recent bullion-related coinage and medallic programs. It was written to be an overview for the newcomer to these series—the collector who wants a detailed but engagingly readable education in history, rarity levels, popular varieties, and market values. It's also a book for the longtime collector who wants a single-source reference: a guide not to be read once and then shelved, but to be kept handy for frequent visits and consultations. It's a textbook for the serious numismatist who wants a behind-the-scenes view of the intricacies of design, production, distribution, and other technical and artistic factors. And for the investor this book introduces and explains the lure of numismatics—the art and science of the hobby of collecting coins—adding another aspect to the desirability of these interesting bullion issues.
To read the complete article, see:
Collecting the American Arts Medallions and Other "Offbeat" Gold and Silver (http://news.coinupdate.com/collecting-the-american-arts-medallions-and-other-offbeat-gold-and-silver/)
To read the earlier E-Sylum article, see:
BOOK REVIEW: AMERICAN GOLD AND SILVER (www.coinbooks.org/esylum_v18n47a07.html)
Neil Shafer passed along this news of the passing of numismatic author Albert Pick. Thanks. -Editor
It is with great sadness that I report the death of Albert Pick in Germany on Sunday, Nov 21. He was 93 years old and residing in a nursing home.
The collecting world owes Albert Pick a great deal for being able to elevate world paper money collecting to a position it had never approached before his first catalog came out in 1975. There were several individual pioneers who did some excellent work with smaller books and price lists- Dwight Musser, Walter M. Loeb and Arlie Slabaugh come to mind- but the major impetus came first from Dr. Arnold Keller of Berlin, Germany. He had prepared a manuscript purporting to cover the entire world of paper money issues from its beginning to 1970 and offered it to Whitman Publishing Company in Racine, WI. It was purchased and our staff was getting ready to begin the necessary editing, supplying photos etc. when management made a decision not to get involved with such a lengthy and risky project. The Keller manuscript, as it came to be called, was subsequently sold to the International Bank Note Society with the financial assistance of Mrs. Ruth Hill.
Several sections of the Keller manuscript were in fact published by the IBNS. But another development saw the production of a new manuscript on world notes, this time by Albert Pick, Curator of the major paper money collection of the Bayerische Hypotheken-und-Wechselbank (Hypobank) of Munich. It had been his own collection before he saw it ensconced in the Hypobank with himself as curator. His manuscript was accepted by Krause Publications in 1974 and the First Edition of the Standard Catalog of World Paper Money was published in 1975.
Of course I had looked forward eagerly to Whitman's working with the Keller manuscript, so I approached management with the idea that if any work I might be able to do for the Pick manuscript would not interfere with anything Whitman was doing, might it be possible for me to help Krause's editors? I was pleasantly surprised by an affirmative answer, so I became Special Consultant from 1975 through 1981, when I was hired by Krause to work only on the catalog. Despite the downturn in the hobby during that period I was able to work for Krause from 1981 to 1985. Afterwards I maintained the position of major editor of this catalog until 2005.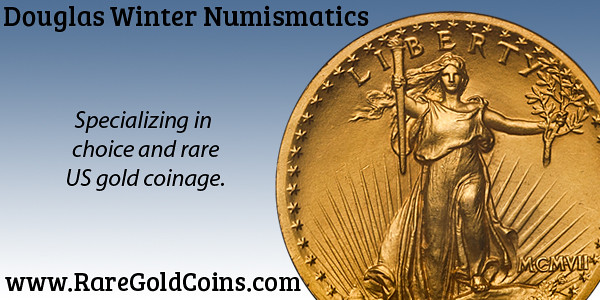 Regarding his earlier comments on the engraved Confederate treasury souvenir coin discussed in earlier issues, Alan V. Weinberg writes:
Peter Bertram offers the following chronology based on his research into the topic. Thanks! -Editor
When the eight wagonloads from the Confederate Treasury Department left Richmond by rail on April 2nd , 1865, they moved to Danville, Virginia. On April 7th the Treasury left Danville and moved by rail through Greensboro to Charlotte, NC. Along the way, $38,000 in silver coin and two boxes of gold sovereigns (about $35,000) were left behind in Greensboro for the use of President Davis and the cabinet.
General Joe Johnston appropriated the silver coin and ordered it paid out to his Army. The two boxes of gold sovereigns were sent on to the President in Charlotte and they remained intact until the very end (May 19th). Over several days (April 25 to May 1) the widely scattered Confederate Army divided up the coins as best they could and each man ended up with about $1 and change. The point is that at no time did Union forces have any control over any of the Confederate Treasury, much less pay off surrendering Confederate troops with it!
Here's a few of my sources:
-Ballard, Michael B.: A Long Shadow: University Press of Mississippi: Jackson, MS
-Clark, Capt M.H.: The last days of the Confederate treasury and what became of its specie: Southern Historical Society Papers, Volume 9, 542.
-Davis, Burke: The Long Surrender: Random House, New York: 1985
-Dunkerly, Robert M.; The Confederate Surrender at Greensboro; McFarland & Company, Publishers; Jefferson, North Carolina; 2013
To read the earlier E-Sylum articles, see:
ENGRAVED CONFEDERATE TREASURY SOUVENIR COINS (www.coinbooks.org/esylum_v18n46a11.html)
MORE ON ENGRAVED CONFEDERATE TREASURY SOUVENIR COINS (www.coinbooks.org/esylum_v18n47a14.html)
Corn or Wheat?

Greg Meyer writes:
Well, I'm a city boy, but it looks like wheat to me, too. -Editor
To read the earlier E-Sylum article, see:
CELTIC COINS FROM THE GEOFF COTTAM COLLECTION : Lot 373: Celtic, Trinovantes and Catuvellauni, Cunobelin gold Stater (www.coinbooks.org/esylum_v18n47a23.html)
Otis, Arnold & Co., Cincinnati

Regarding the Savings Bank of Louisville, KY banknote discussed in previous issues, Wendell Wolka writes:
To read the earlier E-Sylum articles, see:
SLEUTHING OBSOLETE CURRENCY SECRETS (www.coinbooks.org/esylum_v18n46a15.html)
NOTES FROM E-SYLUM READERS: NOVEMBER 22, 2015 : The Savings Bank of Louisville, KY (www.coinbooks.org/esylum_v18n47a09.html)
Book Trailer: Keep the Change by Harley J. Spiller

To watch the video, see:
Book Trailer: Keep the Change by Harley J. Spiller (www.youtube.com/watch?v=sE3Eh34yMeE)
It's not often our readers are stumped. But Sam Winikor's Wharton medal pictured last week has proved a tough target. It turns out we've asked about this one before, in a 2010 article by Jonathan Brecher. Thanks to Jonathan and Pete Smith for pointing it out. I'll republish that query here to refresh our memories. Can anyone add anything new about this piece? Thanks. -Editor
Joseph Wharton was a major 19th century industrialist credited with producing the first metallic zinc and the first metallic nickel in America. He was also was one of the founders of both the International Nickel Co. and Bethlehem Steel. He also founded the Wharton School of Business at the University of Pennsylvania.
There are several medals featuring Wharton, including a common So-Called Dollar (HK-323) and a slightly less common award medal, both pictured in a Heritage sale a couple of years ago.
Attached are pictures of a different medal related to Joseph Wharton, showing his parents William Wharton and Deborah Fisher Wharton. It is 53.4 mm, 54.9 g, and unsigned. I have not been able to locate any information about this medal, and I wonder if any of the readership might have seen it before.
This medal bears some obvious similarities to a well-known-but-rare medal featuring Benjamin Franklin. That medal, produced by prolific medallist Robert Lovett Jr., is pictured at Heritage, and also in the ANS collection.
The wording on the reverse is identical to this one, but from a totally different die. Compared to the Franklin medal, parts of the William Wharton medal show high quality. The letters are nicely squared off, and it clearly had nice reflective surfaces to start with. But parts have low quality. Many of the letters on the reverse of the William Wharton medal are recut or repunched, some of them drastically. The portraits show linear dotted marks throughout that I'm going to say (waving my hands) might be un-cleaned-up evidence of using some sort of reducing machine during the production of the dies. In short, the William and Deborah Wharton medal doesn't have the feel of "Lovett quality".
In trying to find any information about this medal, I came across one reference that might be relevant -- or that might confuse the issue further. On February 18, 1895, Horatio Robinson Storer read a paper before the Newport Historical Society describing the medals of Rhode Island. Item 120 in that paper is a medal described as "Joseph Wharton, summer resident at Jamestown, R.I. Bronze. 53mm. By R. Lovett." .
That medal is probably related to this one, but is it the same piece? It seems that this medal would best be described as portraying William and Deborah Wharton. Similarly, the Franklin medal would best be described as portraying Franklin. Was Storer describing one of those, or possibly a third piece that really does portray Joseph?
Any information about this William and Deborah Wharton medal would be welcomed.
Pete Smith writes:
Thanks. Can anyone add anything else about this piece? -Editor
To read the earlier E-Sylum articles, see:
QUERY: JOSEPH WHARTON MEDALS (www.coinbooks.org/esylum_v13n01a25.html)
QUERY: JOSEPH WHARTON MEDAL INFORMATION SOUGHT (www.coinbooks.org/esylum_v18n47a20.html)
Since I have an affinity for the numismatics of our colonial and confederation periods, it should come as no surprise that I also have developed an interest in the history of those days. The year 1776 is dear to me and many of my like-minded friends. Nationally, we celebrate that momentous year every July 4, but in Trenton, New Jersey, we mark it every December with a reenactment of George Washington's crossing of the Delaware River.
Most readers know about the Battle of Trenton, during which Washington and his army crossed the river, surprised the Hessian garrison, and achieved an overwhelming victory on the morning of December 26, 1776. However, few are aware of the events concerning the British Army's arrival in Trenton, New Jersey, earlier that year.
When an army moved by foot and wagon, word of its pending arrival traveled much faster than the army itself. In late November or early December 1776, New Jersey State Treasurer Samuel Tucker met with farmer John Abbott in a tavern in Trenton. Knowing the British were on their way, Tucker asked Abbott to hide the New Jersey State Treasury and papers at the latter's farm to prevent capture by the army when it arrived, and Abbott agreed. Little known to them, a barmaid overheard their conversation...
Her name was Mary Pointing, a Loyalist and probably the wife of a British Army officer. (Loyalists supported King George III and not the Revolutionary cause.) When the British Army entered Trenton on December 8, 1776, Pointing revealed the location of the State Treasury to a British officer!
On December 9, 1776, Lieutenant Thomas Hawkshaw, under the command of Lieutenant Colonel Robert Abercromby, marched 20 troops for about 5 miles to Abbott's estate, where they searched the farmhouse. The soldiers found a trunk in the attic that contained the partially signed notes. The fully signed bills, hidden in the basement and stashed in the bottom of a bin covered with broken pottery, went undiscovered.
I can only imagine what fun some soldiers on leave might have had after confiscating large quantities of money from the enemy! So in addition to remembering December 1776 for the Battle of Trenton, we also can celebrate the capture of part of the New Jersey State Treasury, which gave us two distinctly different collectable bills to enjoy.
An old saying states that those who don't learn from history are doomed to repeat it. So what can we learn from this story? Don't conduct important business in a tavern within earshot of a barmaid!
As a member of the Colonial Coin Collectors Club, I urge anyone with an interest in studying colonial currency to visit www.colonialcoins.org.
The published article didn't include footnotes. So I reached out to Ray for more information on his sources. Note that the key factor in identifying notes taken by the British in the raid is the number of completed signatures; the stolen notes had not completed the full signing process. -Editor
Ray Williams writes:
Wars cost money. So when the Revolutionary War broke out, the Colonies turned to a number of sources for backing. The top contributors to America's Independence: The Kingdoms of France and Spain, the Dutch banking conglomerate, and a single Irish merchant based in New Orleans. His name was Oliver Pollock, and he was the "Financier of the Revolution in the West."
Pollock saw opportunity in war– the chance for a young but wealthy immigrant to stand as a symbol of success and greatness. He desired to carve out a place for himself in America's financial landscape and perhaps even leave a mark in the nation's history. He achieved all those things. Just not in the way he expected.
America was a British colony in revolt, so the preferred currency became the Spanish dollar, also known as Spanish peso, which was commonly obtained through illicit trade in the Spanish Caribbean. This was the exact manner of trade in which Oliver Pollock made his fortune. Pollock reached into his own deep pockets and made available to the American war cause 300,000 Spanish pesos. That amount is valued at roughly one billion dollars in today's currency.
It was a massive sum, even for someone as wealthy as Pollock, but he gladly parted with it in order to back the revolution. After all, Pollock was Irish, and he believed that fighting Britain was his duty. As important as it was to root for the right horse, Pollock was still a businessman; he believed a sizable investment in the Revolution would pay dividends in the long run–and give him access to some of the most famous names in America.
When Pollock reached out to the Founding Fathers to support his new plan, they had no problem backing their man in New Orleans. "Investors were willing to purchase because of the public support given Pollock by Thomas Jefferson, who then served as Governor of Virginia," explains Light Townsend Cummins in his paper "Oliver Pollock and George Rogers Clarks' Service of Supply: A Case Study in Financial Disaster."
The "Financial Disaster" part of the aforementioned title gives away what happened next–Oliver Pollock went broke. The expensive cost of raising of armies and supplies left him with nothing. To make matters worse, as a result of some favorable re-negotiating on the bills of exchange he had issued, he was made liable for them, as opposed to the merchant companies and the state congresses who originally backed them.
His creditors came looking for repayment. Pollock had no choice but to turn to his Northern friends for help. "Letters from Pollock...were read on the floor of Congress, and the Commercial Committee resolved that the U.S. Treasury should pay Pollock more than twenty thousand dollars…" writes Kathleen DuVal, in Independence Lost: Lives on the Edge of the American Revolution. But neither Congress or the state of Virginia had twenty thousand dollars to spare.
Oliver Pollock backed the right horse. It just didn't pay off.
Ironically, said nation-building did include Secretary of Finance Alexander Hamilton's plan to establish a strong central bank and currency. Washington's Superintendent of Finance, and Pollock's close friend and business partner, Robert Morris–himself a key financial backer of the Revolution–began the process by sifting through the countless ledgers sent to Congress by Pollock, who, per Dr. Cummins,"kept careful record of these amounts, noting both the Bills which he received and the supplies which he purchased."
It was with those ledgers that Oliver Pollock finally achieved his dream of providing America with an important, lasting contribution. Not the numbers, but the poor penmanship that accompanied them.
"Pollock...entered the abbreviation 'ps' by the figures for 'peso.' Because Pollock recorded these Spanish "dollars" or "pesos" as 'ps" and because he tended to run both letters together, the resulting symbol resembled a '$,'" says Jim Woodrick, the Historic Preservation Division Director of the Mississippi Department of Archives and History.
That's it. Historians have analyzed the source of the $ symbol and have yet to find it written down prior to Pollock's use in his ledgers. His unintentional creation is supported by the fact that Robert Morris chose to adopt the symbol and by 1797 had it cast in type in Philadelphia as the official symbol for new nation's own currency.
Meanwhile, Oliver Pollock did the only thing he could do. He declared bankruptcy in early 1782 and liquidated his assets and personal possessions.
Oliver Pollock is proof that while money can buy many things–from victorious armies to powerful connections–it can't guarantee what sometimes happens by accident: a legacy.
To read the complete article, see:
THE BANKRUPT IRISHMAN WHO CREATED THE DOLLAR SIGN BY ACCIDENT (www.atlasobscura.com/articles/the-bankrupt-irishman-who-created-the-dollar-sign-by-accident)
Thomas Wilson (1824-1919), was born on December 7, 1824 at Montréal, Québec, Canada. In 1831, his family moved to Greenville, Quebec. His father was a merchant who opened various shops in Quebec and Ontario putting one of his sons in charge of each location. In 1858, Thomas moved to Clarence, Ontario, Canada, opening his own store.
In 1860 he married Miss Mary Pridham (1829-1931), daughter of Alexander Pridham of Greenville, Quebec. They had two sons Arthur Ernest Wilson (1862-1951) and Sidney Wilson (1866-1935). His business flourished and made him wealthy allowing him to purchase virtually any coin he desired. He began collecting coins in 1870 and amassed one of the best collections of Canadian coins in the country. One of his early purchases was cited in The Canadian Antiquarian and Numismatic Journal of the Halifax Steam Boat Company Ferry Token won at the W. E. Woodward sale in November 1878 (not listed in Adams).
Wilson retired in 1886 leaving his son Arthur in charge of the family business. He attended the ANA convention of 1909 held at Montreal and was one of two Canadian numismatists in their eighties at the time. The other being Mr. Adelard J. Boucher. He was made an Honorary Member of the ANA after the convention.
The noted Canadian numismatist R. W. McLachlan, when writing an account on the North West Company Token reported, "The North West Token" is the rarest in the series, I only know of two specimens; one of these is in the collection of Mr. Thomas Wilson of Clarence, Ont., and the other is owned by Mr. Gerald E. Hart of Montreal." Wilson was a highly respected and influential Canadian numismatist, whose collection was purchased circa 1915 or 1916 by William Walter Coulthard Wilson (q.v.).
MacLachlan also reported about only two known pattern pieces of VICTORIA DEI GRATIA REGINA CANADA : ONE CENT specimens one of which is owned by Thomas Wilson and the other in England.
Quotation from Pierre N. Breton's biography of Wilson in Popular Illustrated Guide to Canadian Coins, Medals, etc., 1894, p. 227.

Thomas Wilson letter to the Chapman Brothers, Registered Letter
Postmarked, Clarence, Ontario, Canada, January 6, 1896.
This numismatic correspondence of the then fifty-two year old Thomas Wilson was for a purchase of $224.00 in rare Canadian coins from the Chapman Brothers. The annotations on the back "cash $175.00 Return [receipt $] 49 [.00] O[rder] 1/13/96"
He died at the age of ninety-five on December 11, 1919 at Montréal, Québec, Canada.
To read the complete article, see:
WILSON, THOMAS (https://sites.google.com/site/numismaticmallcom/encyclopedic-dictionary-of-numismatic-biographies/wilson-thomas)
Pittsburgh is my hometown and the Western Pennsylvania Numismatic Society was my first coin club. I'm a Life Member, and during my time there I held every position from Curator to President. As Curator I had the opportunity to organize and read the club archives, and to write a history of the Society's early years. Hardcopies have been deposited in the club archives and the libraries of the American Numismatic Association and American Numismatic Society. For many years the history was also available on the WPNS web site. The site is currently offline, but here are some excerpts. -Editor
Overview
Eight men met in Pittsburgh on June 14, 1878 to form the Western Pennsylvania Numismatic Society. The founders were a diverse group, united by a common interest in the study of numismatics. They included three clerks, a salesman, a tobacconist/coin dealer, a painter, a newspaper carrier, and a freshly-graduated college valedictorian and future millionaire.
The Society grew rapidly in its early years, and its members were very active. They quickly adopted a Constitution and set of Bylaws, and began forming a numismatic library and coin cabinet. To publicize the hobby of numismatics they set up a Society coin exhibit at the great Pittsburgh Exposition in 1878 and 1879. Souvenir medals were struck in each year to jointly commemorate the Exposition and the founding of WPNS.
The Society did not develop in isolation; its members subscribed and contributed to various numismatic periodicals and auction sales from other cities. The Pittsburgh area was no numismatic backwater. There were at least four active coin dealers in Western Pennsylvania, and three of them were WPNS members. The first President of WPNS catalogued a total of 13 sales of numismatic material for auctions held in Pittsburgh.
Society members were not without their differences. Disputes large and small arose among the members periodically. Separate incidents led to the expulsion of two of the founding members within a year. In 1882 the Society would expel another founder.
Other founders were lost for the more usual reasons: sickness, death, or the lack of time or interest to continue numismatic activity. One founder sold his coin collection in 1879 and resigned from the Society in 1880. Another founder resigned in 1882, apparently to devote more time to his business affairs. The companies he founded made him one of the wealthiest men in the country, providing him the resources to resume his hobby in a big way at a later date.
Like this prodigal founder, WPNS itself went through a period of dormancy. Its membership dwindled in the 1880's, and in 1889 the remaining members voted to dissolve the Society. But the fire of numismatics was not extinguished; its embers smoldered through this dark period and after two decades the Western Pennsylvania Numismatic Society was rekindled under its original constitution with several of its old members and founders back in the fold. The Society has continued to this day, its members meeting monthly to share their numismatic knowledge and fellowship.
This paper summarizes the history of the first golden age of the Western Pennsylvania Numismatic Society, and is dedicated to the gentlemen who made up its membership through 1889. These men were the pioneers of numismatics in Western Pennsylvania. They blazed a trail still followed by the like-minded travelers of today.
George W. Rode
The first Secretary of the Society, George Rode, occupied the position for most of the Society's first eleven years. If any one individual deserves special recognition for service to the Society during its formative years, it is George Rode. Then as now, the Secretary is the workhorse of the Society, writing minutes of every meeting and handling correspondence with other collectors and Societies.
As this paper will show, Rode's correspondence on behalf of the Society was extensive. He exchanged letters with the American Numismatic Society in New York, and publicized the Society's formation and activities via the editors of various contemporary numismatic periodicals. Without these precious records, little would be known today of the existence of the band of coin enthusiasts who created the Western Pennsylvania Numismatic Society.
Rode became charter member number 12 of the American Numismatic Association, and was nominated by founder George Heath to serve on the organization's "Board of Temporary Organization." Rode also served as the A.N.A.'s Superintendent of Exchange in 1891-1892. At the October 1, 1892 A.N.A. Convention in Pittsburgh, he served as Secretary.
The 1878 Exposition Medal

E.F. Maynard ordered the medals from engraver George H. Lovett on behalf of the Society; Maynard was later reimbursed $85.00 for the dies and planchets. Medals sold at the exposition were in white metal. The Carnegie Museum of Natural History owns a white metal specimen of the medal which has apparently been shot through with a bullet. Evidently this piece is evidence of Dr. Carver's sharpshooting talents. It is not known how many were struck or how much they were sold for at the Exposition. However, total sales of $138.30 were reported on October 11th. The minutes also note that 22 medals were on hand at that time. If the medals were priced at 15 cents, then 922 were sold. If they were sold at just 5 cents, then 2,766 were sold. Morgan had requested a share of profits after the first 2,000 medals sold, but this was back at the beginning of the Exposition.
The Society resolved to sell the remaining 22 medals for the benefit of the Society at no less than 25 cents each. Also, "Mr. Maynard presented the Society with a silver exposition medal, for which the thanks of the Society were voted."
At the September 20th meeting the Secretary had been "instructed to present one of the Society's medals to the various Numismatic Societies; and also to Messrs. Scott & Co. and Geo. H. Lovett, Esq." At the October 18th meeting letters of thanks were read from the Boston Numismatic Society, the American Numismatic and Archaeological Society, and the Numismatic and Antiquarian Society of Philadelphia.
On October 25th the Secretary read a letter from Mr. Lovett offering "to strike Copper Exposition Medals for 20cts each, and in Silver for $1.00 each." The Society resolved to make 25 copper medals, 15 brass, and 7 silver. This would make a total of at least 8 silver medals, since Maynard had already donated one to the Society Cabinet. It makes sense that only eight were struck altogether (one for the Society, and one for each of the founders, except Rivett).
The Society further resolved that the obverse die be cancelled after the above medals were struck. The medals were received by the Society by the November 15th meeting. On November 22nd a letter from Mr. Lovett was read, attesting to the number of medals struck. Secretary Rode reported that the obverse die had been cancelled.
A reader forwarded this American numismatist's baby picture. Quick Quiz: who is it? As always, you can click on the image to view a larger version on our Flickr archive. -Editor
A fellow Coin World Alumnus reminded me of another piece in the Walter Breen mosaic that determined his relationship with the newspaper. Some time before my arrival in Sidney, Ohio, Breen announced that he had joined forces with another genius of that hour, Don Taxay, to establish the Institute of Numismatic Authenticators. In theory, this was a major step forward in the war with counterfeiters of numismatic collectibles and was announced while Breen was still doing his "Bristles and Barbs" column in CW.
The plan was for possessors of great rarities to submit coins to Breen and Taxay, who would authenticate them (or not) and issue a letter attesting to authenticity. A New York City address was given, and numbers of readers began sending treasures to the authenticators. Serious troubles soon developed. Coins were accepted but seldom properly acknowledged, follow-up questions went unanswered and requests for return of material were ignored.
Hell was raised with Coin World, as frantic readers bombarded publisher J. Oliver Amos with demands for help, "this guy works for you, doesn't he!?!" In the end Coin World staffers were joined by Professional Numismatists Guild leaders in descending on Breen's four-story walk-up rathole, ransacking the place for coins scattered amid the filth and rat droppings, fishing an 1804 gold eagle from under the sink and eventually connecting most of the recovered coins to their legitimate and now less-trusting owners. In his marvelously fictionalized autobiography in Penny Wise, journal of Early American Coppers, Breen later wrote that his Institute of Numismatic Authenticators became inactive after ANACS went full time. Sure it did.
Another subject, perhaps for our readers: whatever became of Don Taxay???
To read the earlier E-Sylum articles, see:
WALTER BREEN AND COIN WORLD (www.coinbooks.org/esylum_v18n47a13.html)
WHATEVER BECAME OF DON TAXAY? (coinbooks.org/esylum_v08n54a10.html)
DON TAXAY WHERE ARE YOU? (www.coinbooks.org/esylum_v09n01a09.html)
David Fanning of Kolbe & Fanning Auctions, Gahanna, Ohio: A lifelong collector, David dabbled as a bookseller to help support his collecting, but stepped up in 2010 as a full-time literature dealer when he joined forces with George Kolbe. His current research focuses on the colonial tokens of Canada, along with Cincinnati Reds baseball cards.
When David was in grade school, he bought a "Red Book" to figure out what a copper-nickel 3-cent coin was. He's still a big fan of books and today helps lead Kolbe & Fanning auctions, where he sells some of the finest numismatic literature available.
Q: How did you go from a PhD in English Literature to being a top literature dealer?
A: I ran my first ad selling numismatic books in the May 1988 issue of the Early American Coppers publication Penny-Wise, before I had as much as a high school diploma. I had been introduced to the world of numismatic literature through the pages of Bowers and Merena's Rare Coin Review and by trying to find a copy of William Sheldon's Penny Whimsy, which was out of print at the time. My Mom ended up getting me a copy for Christmas 1986, which is also how I met Charlie Davis, the numismatic bookseller, who did a lot to encourage my interest. I dabbled in bookselling for some time, though I mostly disappeared from the hobby during my college years. My interests reawakened in 1999 and I returned to the hobby just as interested in the books as in the coins. I started selling books on the side again around the time I earned my doctorate in 2003. That eventually led to joining forces with George Kolbe in 2010 as a full-time numismatic bookseller.
Q: Does the PhD come in handy in your business or collecting today?
A: It does. Less so in the specifics of what I studied (mostly modern Irish literature) than in learning how to conduct research. I'm a stickler for using sound research practices in numismatics and have a difficult time with the idea that half-baked notions unsupported by evidence merit publication.
Q: As a small firm, you have to wear many hats in your literature auctions. What's your favorite part the auction process?
A: It's probably when I'm taken by surprise by something while cataloguing. I glance at a book and assume it's something fairly ordinary, only to open it and find out it's something quite special. I had, for instance, a copy of Lyman Low's Hard Times Tokens, the revised edition of 1899, which is not particularly rare. I thought it was a normal copy, but when I opened it I found annotations: lots of them. I start reading them and find they are very advanced and useful annotations, highly opinionated and knowledgeable. Finally, I see the annotator's signature at the end and find that this is David Proskey's copy of Low. Proskey was one of the finest numismatists in this country in the late 19th and early 20th centuries. In five minutes, my opinion of this book has gone from its being commonplace to extraordinary.
Q: Where do you see the future of collecting numismatic literature headed?
A: I think future collectors will have a more sophisticated appreciation of the physical aspects of the book as artifact, and will continue to have a strong regard for the history of our hobby. As numismatists, we're all interested in history to one degree or another. Our customers tend more strongly to be historically minded, and I think this aspect will grow as the internet continues to grow as a repository for information.
To read the complete article, see:
Editor's Q&A: David Fanning, numismatic literature dealer, longtime collector (www.coinworld.com/news/us-coins/2015/11/david-fanning-numismatic-literature-dealer-rare-books.html)
Saul Teichman submitted these research notes gleaned from information in the B. G. Johnson invoice archives digitized by the Newman Numismatic Portal project. Thanks! -Editor
With regard to the cased 1845 proof set that was offered in Heritage's Newman One sale, the set was offered in its entirety by B.G. Johnson to J F Bell in October 1946 !! It was from the Col Green collection.
As you can see Bell returned it but was offered just the gold in 1947 and purchased it on 1/13/47. Newman ended up buying the rest of the set – offered in the Newman One sale.
Of course the gold ended up in Pittman's assembled proof set but it would be nice if all of these pieces could be reunited.
Here are images of the copper and silver coins (no, they're not shown to scale). Click to see larger versions on our Flickr archive or the Heritage site. -Editor
To read the Heritage lot description, see:
1845 Proof Set Case. (http://coins.ha.com/itm/miscellaneous/other-collectibles/1845-proof-set-case/a/1184-3907.s)
To read the earlier E-Sylum article, see:
NEWMAN NUMISMATIC PORTAL SCANS B. G. JOHNSON INVOICES (www.coinbooks.org/esylum_v18n47a03.html)
Numismatic mentoring has a special place in my heart, and I've been thinking about it quite a bit lately, especially since one of my earliest advisors, Ed French, passed away in October. I was about 10 years old when I began collecting coins, and I was extremely lucky to have several coin shops in my community. The closest was Ed's store—a classic hole-in-the-wall operation in the heart of downtown Dunedin, Florida.
Over the years, his shop became my primary hang - out, and, like a sponge, I soaked up every bit of information about coins. If I was a nuisance, Ed never let on. Without hesitation, he nurtured my interest and encouraged me to expand my collecting horizons. He knew that knowledge was the key to hobby success. Many of the lessons I learned in his store 40 years ago have served me well over the course of my career as a professional numismatist.
Each week, Ed also took me to one of the many local coin club meetings in the Tampa Bay area. These gatherings were critical steps in my numismatic journey, as they introduced me to collectors who shared my enthusiasm. Many of the people I met during those years are now among my closest friends.
Not surprisingly, Ed played an important role in my first real ANA experience: in 1974 he let me tag along with him to the ANA's Anniversary Convention in Miami. It was a chance to witness real hobby legends in action. I still remember seeing dealer Abe Kosoff, who, dressed in a white suit, was a commanding figure behind his bourse table.
Today, collectors young and old who are enrolled in the ANA's Numismatic Diploma Program (www.money.org/diploma-program) can request mentors to assist them with the courses. Who among us hasn't benefited from such guidance? Without a doubt, the support and encouragement of adult collectors was crucial to my success. I urge everyone to pay it forward, just like Ed French did.
Every one of us should take some time to devote to mentoring a younger collector. Young numismatist programs are good, but there is no substitute for the presence of an actively engaged mentor for developing deep expertise and lifelong interest. -Editor
To visit the ANA web site, see:
www.money.org
To read the earlier E-Sylum articles, see:
WAYNE'S NUMISMATIC DIARY: AUGUST 16, 2015 : Jeff Starck and Numismatic Mentors (www.coinbooks.org/esylum_v18n33a15.html)
NUMISMATIC MENTORS (www.coinbooks.org/esylum_v18n34a27.html)
Dick Johnson shares a half-century old secret in this submission - a clever improvised method of creating a desired surface texture for a new medal. Thanks! -Editor
I shouldn't reveal this, but it happened fifty years ago so maybe it can be told now. It's about that Meshed Faces Medallic Object illustrated in last week's E-Sylum.
Sculptor Harold Tovish visited Medallic Art Company's plant in New York City to choose the finish of the 12-inch galvano. The smaller medal was satisfactory, but he wanted the larger galvano to be different, the best art possible. Customarily the artist picks a patina color from the finishes that can be applied to a medallic item. While brown and green patinas are most common -- the easiest to apply -- virtually any color can be applied with different acids and different procedures.
Toviah was more concerned with the surface texture than color. The satin surface of the wide rim enclosed a clear background and a pair of "faces" -- all of smooth texture. Having all three congruent surfaces smooth is a no-no. It's bad art in medallic sculpture.
As the master sculptor that Tovish was, he wanted a texture on the background between the smooth rim and the smooth faces. It is good art to have contrast between two smooth surfaces.
A craftsman in Medallic Art's finishing department, the late Hugo Greco, was assigned the task to satisfy Tovish no matter what. Give him whatever he wanted. With Tovish by his side Greco tried the usual techniques using chasing tools -- daple and matting punches -- to apply the texture to the surface of the copper galvano.
Nothing he tried seem to satisfy Tovish. Greco sprinkled tiny beads of acid to form minute incuse areas in the surface. Even that was unsatisfactory; it looked like the craters on the moon.
In desperation, Hugo picked up a beer-can opener, the kind with a hard metal curved point that leaves a triangular opening in the can. He started scratching the surface in the background, forming hundreds of small incuse circles and arcs. After a few minutes of this he raised the galvano above his head for better light. Tovish raised his head to observe the result.
"That's it!" shouted Tovish.
To read the earlier E-Sylum article, see:
A HALF CENTURY OF MEDALLIC OBJECTS (www.coinbooks.org/esylum_v18n47a18.html)
Is it finally time to get rid of the penny? The question was put to the top currency official in the country this week after comedian John Oliver took a swing at pennies on his TV show.
"Two percent of Americans admitted to regularly throwing pennies in the garbage, which means the U.S. Mint is spending millions to make garbage," Oliver said.
Of course, more people just let them pile them up in drawers or jars. And that's why, Oliver said, "One study found that two-thirds of pennies don't circulate, and yet the penny hangs around for no reason like the appendix or the new Muppets TV show."
It actually costs more than a penny to make a penny, so the government loses money on the deal.
"It costs roughly 2 cents to make each penny," says Jeff Gore, a professor at the Massachusetts Institute of Technology.
"American Society is very innovative and forward-looking in many ways, but in a few other dimensions we tend to be quite conservative," says Francois Velde, an economist with the Federal Reserve Bank of Chicago. "And interestingly, the currency is one of those areas. You look at the design of our currency. It's been the same dead presidents on the bills, on the coins for almost a century, and we're rather attached to that I think."
Some people worry that getting rid of pennies could push prices up by a few cents. But Velde says there might be a tiny, one-time blip — if prices rose at all. He says Canada ditched the penny recently without any problems.
Treasury Secretary Jack Lew said this week that the government is reviewing a proposal to stop making the penny. But Velde says he has an even better proposal: Nickels cost five times as much as pennies to make.
"You would just abandon the nickel and just declare that all the pennies are worth 5 cents. That's something that happened quite a lot in the Middle Ages where coins did not have face values and governments occasionally changed the face value of a coin," Velde says.
But that would take an act of Congress, so don't hold your breath. And whatever happens, the Treasury Department says you will always be able to spend your pennies or nickels — even if the government stopped minting them.
To read the complete NPR article, see:
Critics Wonder Whether Pennies Make Sense Anymore (www.npr.org/2015/11/26/457397908/critics-wonder-whether-pennies-make-sense-anymore)
To view the video directly, see:
Last Week Tonight with John Oliver: Pennies (HBO) (https://youtu.be/_tyszHg96KI)
The Israel Museum has mounted a new exhibit featuring over 2,500 gold coins recently discovered at underwater archeological sites. -Editor
June 5, 2015-December 1, 2015
Location: Samuel and Saidye Bronfman Archaeology Wing
Curator: Haim Gitler
In February 2015, divers off the coast of Caesarea spotted by chance a group of gold coins lying on the seabed. They immediately alerted marine archaeologists of the Israel Antiquities Authority, who conducted a salvage excavation at the site and recovered more than 2,580 coins of pure (24 karat) gold weighing a total of 7.5 kg.
The coins date from the mid-9th to the early 11th century CE. They were minted by the Fatimid caliphs of Egypt, who ruled over a vast empire stretching from North Africa in the west to Syria and Yemen in the east.
The treasure contains two types of coins: gold dinars weighing around 4 g each and gold quarter-dinars weighing 1 g. These were the most common coins of the period, as silver coins were rare and bronze coins were not used at all. The treasure might have been tax-money collected by a government official returning to Cairo, the capital of the Caliphate, when his ship was wrecked. Alternately, it could have been payment, perhaps meant for soldiers stationed in the Fatimid garrison of Caesarea, that was sent out from the capital but which never reached its destination.
Eleventh-century documents from the Cairo Genizah indicate that the salary of a craftsman at that time was approximately two gold dinars per month. Based on the number of coins found so far, the treasure would have been the equivalent of 1,200 months' salary – a century of wages – or five and a half million shekels based on the minimum wage in Israel today.
The display is a joint project of the Israel Antiquities Authority, the Caesarea Edmond Benjamin de Rothschild Corporation and the Israel Museum, Jerusalem.
To read the complete article, see:
Gold from the Sea - Newfound Treasure from Caesarea (www.imj.org.il/exhibitions/presentation/exhibit/?id=941)
To view the exhibit online, see:
www.imj.org.il/exhibitions/2015/caesarea/
David Pickup forwarded this article about a hoard of Roman coins found in a Welsh field. Thanks. -Editor
A hoard of coins issued by Roman general Mark Antony have been discovered in a Welsh field - more than 2,000 years later.
The coins - unearthed by two friends out walking - have been hailed by history experts as "a significant find".
Dr Richard Annear, 65, and John Player, 43, found the silver coins dating back to 31 BC buried in a field near the small village of Wick, Vale of Glamorgan.
Consultant Psychiatrist Dr Annear reported the find to curators who were able to lift a small pot containing the coins out of the ground.
A numismatist described the three Roman denarii(corr) coins as "worth tens of thousands of pounds".
Mark Antony was a key ally of Julius Caesar and played a pivotal role in the growth of the Roman empire.
The powerful general engaged in a passionate affair with queen of Egypt Cleopatra after leaving his wife in Rome.
Assistant keeper at the National Museum of Wales Edward Besly said: "Each coin represents about a day's pay at the time, so the hoard represents a significant sum of money."
"The hoard's find spot is only a mile as the crow flies from that of another second century silver hoard found in 2000.
"Together the hoards point to a prosperous coin-using economy in the area in the middle of the second century."
To read the complete article, see:
2,000-year-old coins issued by Roman general Marc Antony found in Welsh field declared 'treasure' (www.southwales-eveningpost.co.uk/Coins-issued-Roman-general-Marc-Anthony-Welsh/story-28247422-detail/story.html)
To read the complete article, see:
Hoard of Roman coins dating back to Mark Antony are discovered in Welsh field: 91 pieces of 2,000-year-old silver could be worth 'tens of thousands of pounds' (www.dailymail.co.uk/sciencetech/article-3334908/Significant-hoard-Roman-coins-discovered-Wales-Silver-money-issued-Marc-Antony-2-000-years-ago.html)
Hamas forces seized a chest full of Ottoman-era gold coins discovered in Gaza, Israeli news site Walla reported on Monday.
The Turkish coins, a serious archaeological find, was uncovered by construction workers paving a road in the neighborhood of Shujaiyeh. A fight broke out over the coins among residents of the area, which was ended when Hamas-controlled police intervened.
The police then confiscated the coins and other archaeological objects that were dug up accidentally, and the Gaza City municipality announced a halt to all construction work in the neighborhood until an archaeologist could properly inspect the scene.
To read the complete article, see: Hamas Seizes Chest of Ancient Gold Coins Accidentally Discovered in Gaza (www.algemeiner.com/2015/11/23/hamas-seizes-chest-of-ancient-gold-coins-accidentally-discovered-in-gaza/#)
An amateur metal detectorist in the UK has made an extraordinary find - a gold-carved ring depicting a nude portrait of Cupid, god of erotic love.
The ring contains a dark onyx and blue engraved nicolo stone and may once have rested on the finger of a man or woman during the reign of the Roman Empire.
Cupid is also known by his Greek name, Eros, and can be identified in the 1,700-year-old engraving by his short wings.
Discovered near the village of Tangley, the ring is now in the hands of the Hampshire Museums Service and will be put on display at the Andover Museum.
The ring was discovered in 2013 and turned in to the Portable Antiquities Scheme, an organisation that was established in 1997 to facilitate reports of artefact discoveries by amateur metal detectorists.
To read the complete article, see:
1,700-year-old Roman gold ring engraved with nude portrait of Cupid is found in British back garden (www.dailymail.co.uk/sciencetech/article-3332593/1-700-year-old-Roman-gold-ring-engraved-nude-portrait-Cupid-British-garden.html)
Bank of Latvia (Latvijas Banka) is issuing a new 5-euro silver collector coin "Fairy Tale Coin I. Five Cats" on Tuesday, 24 November. Being the first collector coin in a special series of coins dedicated to the most dearly loved and significant Latvian fairy tales, this particular coin honours a fairy tale about five cats which later served as a source of inspiration to many writers.
The graphic design of the coin was created by Anita Paegle, while the author of the plaster model was Jānis Strupulis. The coin was struck by UAB Lietuvos monetų kalykla in Lithuania.
Anita Paegle is an outstanding children's book artist and her special talent is also reflected in one of the last lats silver collector coins, the Baby Coin that was voted "Latvia's Coin of the Year 2013".
The obverse of the new euro collector coin features a bed with five sleeping cats. The reverse of the coin displays the same cats holding bowls and spoons.
Latvians have always loved fairy tales with their messages encouraging kindness and the virtue of diligence. Evil is also present, yet the good always wins. This traditional heritage contains the code of folk wisdom, philosophy and ethics; some scenario is always played out and a piece of useful advice given as part of emotional and moral education.
To read the complete article, see:
Bank of Latvia to Issue Five Cats Fairy Tale Coin (www.coinweek.com/world-coins/bank-of-latvia-issues-five-cats-fairy-tale-coin/)
To read the earlier E-Sylum article, see:
THE LATVIA FIVE CATS FIVE EURO COIN (www.coinbooks.org/esylum_v18n47a27.html)
The Sons of the Copper Beeches, the noted Philadelphia area scion of the Baker Street Irregulars, has a rigorous process for membership in their society. After attending three meetings, guests become "apprentices" who are eligible to advance to "journeyman" status by flawlessly reciting the responses to the questions in the Musgrave Ritual. Journeymen are then eligible to advance to the rank of Master Copper-Beech-Smith by delivering "a trifling monograph" on a Canonical topic at one of the semi-annual gatherings.
One of the traditions, now sadly no longer being performed, was that Master Copper-Beech-Smiths were awarded a blue ribboned badge featuring an 1895 British penny and their name engraved on the top bar.
I reached out to our 46th Garrideb, Peter Mosiondz, Jr. aka Athelney Jones, for some background on these badges. His response:
In theory, there could be two varieties of these badges. If the Sons had made their badges with 1890 dated British pennies (as shown on their club seal), there would only be one variety. However, by choosing 1895 British pennies, there are two possible designs involving the Britannia motif.
The easiest way to differentiate between the two varieties is to look at the location of the trident in relation to the letter "P" in penny. On the "Low Tide" variety, there will be more space between the two. On the "Normal Tide" variety, the space between these two items will be much closer.
The author of this post is looking forward to the April 2016 meeting of the Sons, where he will hopefully recite the Musgrave Ritual flawlessly to become a Journeyman and then deliver a "trifling monograph" at a future meeting.
I was as intrigued by the Normal and Low tide variety description as I was of the medals themselves. I'm not a collector of British pennies, but it could be a fun series to assemble. -Editor
To read the complete article, see:
SOCB's Master Copper-Beech-Smith's Badges (http://fourthgarrideb.com/2015/11/socbs-master-copper-beech-smiths-badges/)
Lot 576: Wailuku Plantation Token, 1871

1/2C. Wailuku Plantation Token, 1871. Nearly VF for issue, typical weak strike. Rarely offered, popular Redbook listed token.
Lot 601: Original 44th Virginia Civil War Infantry Battle Flag Remnant

Original 44th Virginia Civil War Infantry Battle Flag Remnant. Stars & Bars remnant measures 4.5 x 6.75 inches framed with Certificate to overall size of 20.75 x 12.5 inches. This single star remnant was part of a panel of 3+ stars, which was divided for this presentation. This piece of flag belonged to Col. Norvell P. Cobb, 44th Virginia Infantry. The letter that originally accompanied the larger piece stated, "the flag was torn in pieces, before surrender at Appomattox, to 'Prevent Federals' from attaining it." The letter and flag piece were authenticated by Robert Reed, Director of The Museum of the Confederacy. Accompanied by a Certificate of Authenticity signed by Director Reed directly from The Museum of the Confederacy. Ready for an office or den. A rarely encountered original artifact. Wonderful condition and display.
Far less cool than a complete original flag, but a great provenance and accompanying certificate (which I can't help but notice is bigger than the fragment itself). -Editor
Lot 608: General Motors Silver Anniversary Men's Club Medal, 1933

General Motors Silver Anniversary Men's Club Medal, 1933. Silvered Bronze, 28mm, by Norman Bel Geddes (MACO). No doubt a pocket piece of a high ranking executive of the time. Fine- VF. A seldom offered very rare medal in all sizes, yet more so in this small variant.
I've never seen this medal. Too bad it's worn, but it's still a nice Art Deco medal. -Editor
Lot 621: United Snakes of America Bryan Money, 1896

United Snakes of America Bryan Money, 1896. WM, 45mm, reeded edge. Sch. 352. FREE SILVER / ONE / DAM / 1896; Rx: Donkeyheaded goose facing l., POP on body; above in r field IN BRYAN WE TRUST; around UNITED SNAKES OF AMERICA. Choice EF
Bryan Money is a fascinating political collectible. These designs can be quite clever and amusing. The sale includes several examples, including a 1900 Mechanical Dollar. -Editor
Lot 624: J.S.G. Boggs Brew House Rent Transaction

Boggs, J. S. G., American artist. Brew House Rent Transactions, Suite of 6 this being No. 5 "October Rent ($500)" 1991.
Mixed Media Transaction, 20.5 x 24.5 x 3.25 inches. This large framed piece features a Boggs $500 banknote featuring his portrait of "WILLIE" with the serial numbers in green of M15069105L and R20101991B along with the change of $50.00 Federal Reserve Note Serial No. M15069105L with a drawing of a boat on the back. Framed with these two notes is the original receipt signed by the landlord, brass numeral "5", bottle cap, Lipton tea wrapper, real estate business card, portion of the October calendar and the package for the number. Signed by the artist. This is a wonderful and early "Complete Transaction" performed by the artist. An exceptional display piece worthy of the finest collection. Complete Boggs transactions are difficult to come by, let alone one featuring a $500 Boggs Bill! Excellent condition and ready for display.
My old friend J.S.G. Boggs is quite the character. His money art got him a lot of publicity and in quite a bit of trouble. I got to know him in the time he lived and worked in Pittsburgh. At the time his live-in studio was at The Brew House on Pittsburgh's South Side, a former brewery building being transformed by its tenants into an artist's colony. This transaction represents a payment in "Boggs Bills" which was accepted by his landlord as payment for rent. Complete transactions such as this are rare and desirable, documenting both ends of his performance art. -Editor
Lot 717: Russian Beard Token 1705

Beard Token, 1705. B-3. Virtually EF and original, bearing the countermark of issue. Handsome and popular, some fine natural flan striations span the reverse. Ex: Randolph Zander.
Beard tokens are just plain cool. Great story. This is a very nice example with a great pedigree to Russian coinage expert Randy Zander. -Editor
Lot 793: British Honduras. Fantasy British Colony 6 Shillings

British Honduras. Fantasy British Colony 6 Shillings 1 Penny, c. 1810-20. KM-1.2. Crowned script GR in a rectangular indent counterstamped on a Mexico 8 Reales of Ferdianad VII 1809-TH (KM-110). Lightly toned VF and quite attractive. Very scarce type. [Compare Roehrs 1-2 and 377-378; Byrne 1371-2. Lot 378 brought £240; John Ford Colln, 10/16/1989 Glendinings, Lot 8]. Wellknown & popular.
The sale includes several examples of fantasy countermarked coins, holey dollars and dumps, many from the Ray Byrne or John Ford collections. Great examples for a study collection. -Editor
For more information, see:
www.numismaticauctionsllc.com
To read the earlier E-Sylym articls, see:
NUMISMATIC AUCTIONS SALE #58 CLOSES NOVEMBER 30, 2015 (www.coinbooks.org/esylum_v18n45a31.html)
Bob Schwartz of Archives International Auctions provided this list of highlights from his upcoming December 11th sale. Thanks. -Editor
Lot 72: Republica De Chile, 1898 Provisional Issue

Santiago, Chile. August 1, 1898, 10 Pesos, P-54Aa, Overprinted on Chile 21, Issued banknote, President J.J.Perez at right, towered bridge at left, back red-brown with "EMISION FISCAL - LEI 1.054 DE 31 DE JULIO 1898" in black, the face has "Plata" (Silver) crossed out so that this note was payable in "Oro" (gold) only, S/N 310373, 2 hand written signatures at bottom and circular stamp to right of portrait, PMG graded Good 4 NET with notation of missing corner, Discovery note from 1898 that has finally seen the light of day, this note is very possibly unique and may be the only opportunity to help complete an entire collection of Chile banknotes. ABNC.
To read the complete lot description, see:
Republica De Chile, 1898 Provisional Issue Rarity Discovery Note. (http://auction.archivesinternational.com/Republica-De-Chile-1898-Provisional-Issue-Rarity-Discovery-Note_i23714773)
Lot 87: National Bank of the Danish West Indies 1905 Issue

St. Thomas, DWI., 1905, 5 Francs in Gold, P-17, Issued banknote, Black on green, gray and orange, King Christian IX at left, palm tree at right, back brown, S/N 298,782, the note appears Choice VF to almost VF+ with large even margins, good colors, no edge faults or pin holes and only a small red mark on the upper right margin about 3-4mm's long, BWC. Rare banknote in any condition and rarely seen issued.
To read the complete lot description, see:
National Bank of the Danish West Indies 1905 Issue. (http://auction.archivesinternational.com/National-Bank-of-the-Danish-West-Indies-1905-Issue_i23714788)
Lot 242: Banco Nacional Del Paraguay, 1886 Issue Proof

Asuncion, Paraguay, January 1, 1886, 200 Pesos Fuertes, P-S152, Face Proof, no back, printed in black on green and red underprint on india on thin card with large margins, Genl. Escobar at left, dramatic Wild black and white horses with cows in water in background in middle, Paraguay arms at right, Gem Uncirculated condition , extremely rare note in any form. Rarely seen at auction. ABNC.
To read the complete lot description, see:
Banco Nacional Del Paraguay, 1886 Issue Proof (http://auction.archivesinternational.com/Banco-Nacional-Del-Paraguay-1886-Issue-Proof_i23714943)
Lot 284: United Arab Emirates Currency Board, 1973; Specimen Set

U.A.E., Lot of 5 notes, all Specimens, Each note with Dhow, Camel caravan, palm tree and oil derrick on face, backs have different landmarks and historical designs, Includes 1 Dirham, P-1s, AU to Choice AU with 3 light internal folds on the top right; 5 Dirhams, P-2s, Uncirculated with claims to CU; 10 Dirhams, P-3s, Choice AU to Unc. with a slight internal fold keeping this lovely note from Choice Uncirculated; 50 Dirhams, P-4s, Uncirculated to Choice Uncirculated; and 100 Dirhams, P-5s, Uncirculated but it appears CU. All with "000000" serial numbers with different prefixes and specimen overprints, All of the notes are fresh, with brightly colors and have excellent embossing and sharp corners.
To read the complete lot description, see:
United Arab Emirates Currency Board, 1973; 1976 ND Issue, Specimen Set of 5 Notes. (http://auction.archivesinternational.com/United-Arab-Emirates-Currency-Board-1973-1976-ND-Issue-Specimen-Set-of-5-Notes_i23714985)
Lot 393: All Russian Central Union of Consumer Societies, 1920 Specimen Banknote

Russia. 500 Rubles, P-Unlisted, Black, light green, beige and red design on face with men hailing in fishing nets, Choice AU to Uncirculated with 6 small POC's.
To read the complete lot description, see:
All Russian Central Union of Consumer Societies, 1920 Specimen Banknote (http://auction.archivesinternational.com/All-Russian-Central-Union-of-Consumer-Societies-1920-Specimen-Banknote_i23715094)
Lot 503: Bodie Bluff Consolidated Gold Mining Co

Bodie Mining District, Mono County, California. Aug.13, 1879, 100 Shares, I/U, Black on white paper with ornate title lettering on bottom and monogram on top left, signed by W.P. Minot as president. VF-XF. Rare Bodie District mining stock certificate
To read the complete lot description, see:
Bodie Bluff Consolidated Gold Mining Co., 1879 Issued Stock Certificate. (http://auction.archivesinternational.com/Bodie-Bluff-Consolidated-Gold-Mining-Co-1879-Issued-Stock-Certificate_i23715204)
Lot 674: American Bank Note Co., "Cincinnati" Business Ad Card.

Cincinnati, Ohio. ND ca.1860-70's, 4 x 2.5 inches, Intaglio printed in black on thin card stock, Young Liberty with Cap at left, A.L.Helm, Superintendent, Offices located at No.163 Fourth Street, Cor.of Elm, Cincinnati, Card describes types of printing the company provides. XF condition with mounting remnants on back, extremely rare if not unique, First time seen by cataloger. American BNC. From a new find
To read the complete lot description, see:
American Bank Note Co., "Cincinnati" Business Ad Card. (http://auction.archivesinternational.com/American-Bank-Note-Co-Cincinnati-Business-Ad-Card_i23715375)
Lot 832: FRN, Boston, $5, 1914, Fr#846, Burke | Houston

Boston, MA. $5, 1914, Fr#846, 1-A, S/N A24975295A pp C, Blue Seal, PMG graded Gem Uncirculated 65 EPQ, attractive note.
To read the complete lot description, see:
FRN, Boston, $5, 1914, Fr#846, Burke | Houston (http://auction.archivesinternational.com/FRN-Boston-5-1914-Fr-846-Burke-Houston_i23715533)
The Royal Canadian Mint has launched a new coin featuring an important Canadian observatory that achieved international notoriety when it was the location of an incredibly rare sighting of a supernova in 1995. The Burke-Gaffney Observatory, located in the Loyola Residence Tower at Saint Mary's University in Halifax, Nova Scotia, earned itself this enviable distinction when two Canadian astronomers discovered the supernova in a galaxy 70 million light years away!
The coin captures the magic of the event with a borosilicate glass insert. The globule is refined to simulate the effect of gazing through a telescope, with a unique view that can only be created with handcrafted artistry.
The coin's engraved reverse is designed by Canadian artist Joel Kimmel and re-creates the dome of the Burke-Gaffney Observatory as a student looks through the observatory's telescope. Against the softly colored glow of a clear, star-filled night sky, a unique glass insert captures the beauty of a supernova crafted by borosilicate artist Loïc Beaumont-Tremblay. The crystal-clear globule of boro glass contains an opal that represents the dying star, which is positioned over a darkly colored background and surrounded by wisps of swirled glass and glow-in-the-dark colors. There is a luminous quality to the insert that conveys this stellar explosion of light and energy, which could easily outshine the glow of its own galaxy, if only temporarily.
The obverse of each coin depicts the denomination and current definitive portrait of HM Queen Elizabeth II as designed by Canadian artist Susanna Blunt.
A glow-in-the-dark feature is an interesting frill, and one that could go badly wrong in execution. But I think new design features like this have their place and can enhance a coin when done properly, which to me means using them in a proper design context. If it makes sense within the coin's subject matter, then by all means use a feature. Colorization, for example, is just tacky when used gratuitously, but when adding flashes of color appropriate to the depicted scene, it can work very well. I think the glow-in-the-dark feature works well in the context of the subject of this piece. -Editor
To read the complete article, see:
Observatory at Saint Mary's University Featured on Canada's New Glow-in-the-Dark Coin (http://news.coinupdate.com/observatory-at-saint-marys-university-featured-on-canadas-new-glow-in-the-dark-coin/)
A third draft of the amendment to the German Law on the Protection of Cultural Heritage includes provisions that could endanger coin collecting and dealing in Germany.
The draft, unveiled on Sept. 14, includes new provisions and legal definitions that could impact collectors of many objects, including those numismatic. Ironically, the amendment is being drafted by the Commissioner of the Federal Government for Culture and Media just as the German Ministry of Finance announced it will be selling off German numismatic heritage through the British auction house Spink.
Spink will be offering what it terms "a unique collection of German economic history," bonds and Treasury bills issued by the Reichsbank and German Länder between 1889 and 1945 on November 20. Bidding is open to anyone anywhere. No export license was required for the German government to send the bills and bonds to Great Britain, nor is there any current German law that prevents this cultural heritage from being disbursed to collectors outside Germany.
Adding further fuel to the fire German Ministry of Finance (BADV) Vice President Dr. Thomas Dress said, "We are happy to make available these important witnesses of German Economic history to the public and interested collectors."
The new legislative draft no longer obligates coin dealers to provide buyers with the provenance of what they are buying at the time of purchase, however the same dealer must provide the provenance if the legal right to ownership of the item comes into question later.
The proposed German law controlling the movement of anything determined by some government to be its cultural heritage is politically motivated.
According to an article appearing in the Oct. 8 issue of CoinsWeekly.com, "…it becomes apparent that this law does not pursue the interests of the German citizens, but rather constitutes a political means to improve the image of Germany in foreign countries…The claim to a cultural good is rather based on the legal provisions of the state that wants it repatriated."
In an editorial comment of the same date CoinsWeekly.com Editor Dr. Ursula Kampmann said, "Nearly every single line of this legal text speaks of the deep mistrust against collectors and dealers. It's simply depressing. We witness the alienation between the collecting citizen and his government."
To read the complete article, see:
Draft German law hinders collectors (www.numismaticnews.net/article/draft-german-law-hinders-collectors)
We've had female signers of U.S. currency for some time, but it was a first for Scotland when notes with Debbie Crosbie's signature hit the streets. -Editor
THE first ever Scottish banknotes to be signed by a woman are going into circulation.
Debbie Crosbie, the chief operating officer of the Clydesdale Bank, said she was "proud" her signature would appear on the new run of £20 notes produced by the financial institution.
The run of 30 million notes will see Ms Crosbie's signature beside an image of Robert the Bruce, while the other side shows the country's New Lanark World Heritage site.
Ms Crosbie, who joined the Clydesdale Bank in 1997, said: "I'm proud to be the first woman to sign a Scottish banknote and it's particularly meaningful to be launching it at New Lanark, a Unesco World Heritage Site, which has been featured on Clydesdale Bank's £20 banknote since 2009.
"New Lanark played an important part of Scotland's industrial and social history. It serves as an enduring tribute to the men and women who created this world-leading industrial mill and its ground-breaking commitment to workers' welfare, education and skills."
She added: "Throughout history, women have also played an important role in banking and there's never been more opportunity than there is now for women to lead and drive the changing shape of banking and financial services.
"Clydesdale Bank has long recognised the important role of women in banking and our commitment to fairness and equality has helped provide strong growth opportunities for talented women right across our business.
"I feel personally honoured to be the first woman to sign a Scottish banknote and hope that it helps serve as recognition of the many ground-breaking achievements of women across banking and the wider Scottish economy."
To read the complete article, see:
First Scottish banknotes to be signed by a woman enter circulation (www.dailyrecord.co.uk/news/scottish-news/first-scottish-banknotes-signed-woman-6923286)
Some rare medals of the Olympic Games are coming to auction. I've never seen or read of the first one, an unusual rectangular gold medal for automobile racing. -Editor
A rare 22 karat gold medal from the Paris 1900 Olympic Games - which was won in automobile racing - is currently featuring in an auction of memorabilia by SCP Auctions.
The Games, which were held in conjunction with the World Fair which was taking place in the French capital, marked the only appearance of motor racing in a Summer Olympics.
It was an unofficial sport at the Games, which featured 14 events.
While the recipient of the medal is unknown, Louis Renault, one of the founders of the Renault car company, won the Paris-Toulouse-Paris small car event but received a cash prize rather than a gold medal due to competing as a professional.
The rare medal is being auctioned at a minimum price of $15,000 (£9,948/€14,160) with motor racers at the Games having received a pure gold medal rather than gold plated ones, which were awarded in other sports, to reflect the significance of the sport at the time.
A gold medal from athletics, which saw 117 athletes competing in 23 events, is also available in the auction with the item considered "rare" as the majority of winners at the Games received cups or trophies in recognition of their victory.
Designed by Frédéric Vernon, the medal is inscribed with "concours de jeux athletiques", meaning "Athletic Games Competition", while it features the winged goddess of victory Nike on its reverse with the inscriptions "Republique Francaise, Paris 1900, exposition universelle" as well as the designer's name.
The medal is currently being auctioned at a minimum price of $5,000 (£3,315/€4,720) with the second modern Olympics having been the only one in history in which the medals issued were in the form of rectangular-shaped plaques.
A swimming gold from the Games, which was the first to feature female athletes, is also being auctioned with the minimum price also standing at $5,000 (£3,315/€4,720) with the deadline for bids coming on December 5.
American basketball player Carl Shy's gold medal from the Berlin 1936 Olympics is another item featured in the auction, with the sport having been a medal event for the first time in its history after it was a demonstration sport at St Louis 1904.
The final, which was affected by rain having been played outdoors, saw the United States overcome rivals Canada 19-8 with each of the medals being awarded to their recipients by James Naismith, the inventor of basketball.
Along with the medals, the auction also features several Olympic torches from various Games, with the oldest coming from the Berlin 1936 Olympics.
To read the complete article, see:
Rare Paris 1900 Olympic gold medals feature in memorabilia auction (www.insidethegames.biz/articles/1031977/rare-paris-1900-olympic-gold-medals-feature-in-memorabilia-auction)
David Sundman of Littleton Coin Co. was recently honored by receiving the Business Leader of the Year award from the Littleton, NH Chamber of Commerce. Congratulations! Here's a local newspaper article about the event. -Editor
Thankful for a great group of employees, David Sundman, President of Littleton Coin Company, won the Raymond S. Burton Business Leader of the Year award at last week's Economic Celebration. Sundman leads the local company his father founded in 1945.
David Ernsberger, who won the business leader award last year, announced Sundman's selection. With Sundman at the helm, Ernsberger said, Littleton Coin Company "employs over 320 local residents in our industrial park."
Members of the Sundman Family "have been outstanding contributors in our community and region for the last 70 years," Ernsberger said. Sundman continues to devote time to support his lifetime of involvement in "the well-being and growth of Littleton," he added.
Continuing the praise, Ernsberger said Sundman "has always urged his employees and management team to engage and support the community's growth initiatives and the charitable activities in our area." Of his many efforts, Sundman helped create the Northern NH Charitable Fund.
Additionally, Sundman supports river district revitalization, the local Boys and Girls Club, and the continued efforts to train area workers.
"Our hospital, our industrial park, our schools, and their graduates, and our many non-profit endeavors in the area are all heavily supported by Dave Sundman and the community service culture of the employees of his company," Ernsberger said.
Along with his wife Christine, Sundman is also a big supporter of area arts.
"We owe so much to him for that," Ernsberger said.
"David Sundman has been a role model as a business executive and a caring citizen," Ernsberger declared.
The Coin Company is "a family-owned business with the word 'Littleton' in front of it," Ernsberger said. That simply fact does much to promote the town, he concluded.
After proceeding to the stage with much applause from the Opera House crowd, Sundman thanked company employees.
"We look forward to the future," he said.
Sundman provided additional thoughts in an interview with the Courier after the celebration. He suggested that his employees' drive to continually educate themselves about the coin collection industry is a major reason for Littleton Coin Company's international success.
"We have a wonderful team," Sundman said.
To read the complete article, see:
Sundman credits employees after winning Biz Leader award (www.newhampshirelakesandmountains.com/Articles-Littleton-Courier-c-2015-11-18-161191.113119-Sundman-credits-employees-after-winning-Biz-Leader-award.html)
This report from Hannibal, MO describes ceremonies at the Mark Twain Museum for the new Twain commemorative coin. See the winner of the mustache contest! -Editor
Mark Brinkmeyer's brothers might have had an easier time than usual in choosing his birthday gift this year.
The Quincy man already knows he's getting one of the new commemorative Mark Twain coins struck by the U.S. Mint.
It's an ideal gift for Brinkmeyer, who shares a birthday with Hannibal's favorite son. Brinkmeyer's mom Shirley swears she didn't name him Mark just because both were born on Nov. 30, but "I've always had an interest in Mark Twain," he said. "With the coins being a one-time deal, I thought it would be really interesting."
Brinkmeyer got a first look at the coin designs during Mark Twain's 180th Birthday Bash held Saturday at the Mark Twain Museum Gallery. The event featured a mustache competition, announcing winners in the Masquerade Mask Art Show, singing "Happy Birthday" to Twain, birthday cake and unveiling the designs featuring separate poses of Twain on the front and an open book, Huck and Jim on a raft, the jumping frog and the Connecticut Yankee on the back of the larger silver coin and the river on the back of the gold coin.
"I wanted to see what Mark Twain was going to look like in gold," said Dr. Kent Wolber of Hannibal. "The last time they introduced a stamp, I was here, and I kind of wanted to round things out."
Pat Janes, president of the Hannibal Coin Club, praised both the design and the honor for Twain.
"If the U.S. Mint is going to do a commemorative coin for important people and events in our history, Mark Twain would clearly warrant the designation," Janes said. "He is honestly beloved as an author and one of the more influential writers in the history of American literature."
The mint strikes two commemorative coins each year for not-for-profit organizations. Legislative work toward honoring Twain began in 2011, and the coin was approved in December 2012 but the backlog of minting coins meant a four-year wait, said Henry Sweets, executive director of the Mark Twain Boyhood Home and Museum. The coins will be available for sale early in 2016, likely in January, through the end of the year.
Up to 350,000 of the silver coins and up to 100,00 of the gold coins will be struck based on demand, with the boyhood home and museum and Twain sites in Connecticut, New York and California sharing in the proceeds from a $35 surcharge on the gold coins and a $10 surcharge on the silver coins.
The coins' designs are emblematic of Twain's life and legacy. The gold coin's obverse design features a portrait of Mark Twain with the inscriptions "LIBERTY," "IN GOD WE TRUST," and "2016." The obverse was designed by Artistic Infusion Program (AIP) artist Benjamin Sowards and sculpted by United States Mint Sculptor-Engraver Don Everhart.
The gold coin's reverse design depicts a steamboat on the Mississippi River. Inscriptions are "UNITED STATES OF AMERICA," "$5," and "E PLURIBUS UNUM." The reverse was designed by AIP artist Ronald D. Sanders and sculpted by United States Mint Sculptor-Engraver Joseph Menna.
The silver coin's obverse design features a portrait of Mark Twain holding a pipe with the smoke forming a silhouette of Huck Finn and Jim on a raft in the background. Inscriptions are "LIBERTY," "N GOD WE TRUST," and "2016." The obverse was designed by AIP artist Chris Costello and sculpted by United States Mint Sculptor-Engraver Michael Gaudioso.
The silver coin's reverse design features an assortment of characters leaping to life from Mark Twain's works: The knight and horse from A Connecticut Yankee in King Arthur's Court, the frog from The Celebrated Jumping Frog of Calaveras County, and Jim and Huck from The Adventures of Tom Sawyer. Inscriptions are "UNITED STATES OF AMERICA," "$1," and "E PLURIBUS UNUM." The reverse was designed by AIP artist Patricia Lucas-Morris and sculpted by United States Mint Sculptor-Engraver Renata Gordon.
To read the complete article, see:
Twain museum unveils commemorative coins (www.whig.com/article/20151129/ARTICLE/311299957)
To read the Mint press release, see:
Mark Twain Commemorative Coin Designs Unveiled (www.usmint.gov/pressroom/?action=press_release&id=1734)
The U.S. Mint will soon conclude a trial aimed at increasing the brief life-cycle of its dies by improving its method for gathering information on those components.
The Mint of Philadelphia has been experimenting with placing two-dimensional barcodes on each die, allowing die setters to better monitor both the force of individual die strikes and the number of strikes a die can withstand before it is no longer usable.
The Mint tracks individual dies using serial numbers as part of a Die Information System. Dies are typically functional for about two days before they are retired, with Mint employees having to key in serial numbers manually at several points along the way. The Mint's Information Technology Department hopes the use of scanners and barcodes will streamline this process, while affording opportunities for improved data collection.
A notice from the Mint's Office of Corporate Communications points out that the process of die destruction in particular is ripe for simplification, as several employees are required to confirm a die's serial number during that process (in part to prevent counterfeiting). The Mint is testing both hand-held and stationary scanners as part of this initiative.
Dies are expensive and important tools in the minting process. They are composed of hardened steel that stamps a negative image of a coin's design into a softer planchet.
The barcode trials will be discontinued by the end of November. The press release notes that die setters seem to be embracing the new system, and if all goes well it could be implemented at both the Philadephia and Denver Mints.
This will be one more method to date, identify and authenticate dies. Commenters on the article cite the technology as just one more step in the total automation of the Mint's manufacturing process. Repeat after me: "We welcome our robot overlords..." -Editor
To read the complete article, see:
U.S. Mint Tests Use of Barcodes to Extend Life of Dies (http://mintnewsblog.com/2015/11/u-s-mint-tests-use-of-barcodes-to-extend-life-of-dies/)
Harry Waterson writes:
I managed to find many of the coin shops, but didn't prowl the bookstores, unfortunately. This one looks like a gem. It's moving from Berkeley Square to new quarters in Mayfair. This article has a great photo gallery; be sure to check it out online. -Editor
Tomorrow, Maggs Brothers will be closing the door after seventy-eight years in Berkeley Sq prior to opening new premises nearby, but I managed to cross the threshold in time to explore this astonishing five-storey Georgian mansion stacked with rare books and manuscripts.
The green carpet is as springy beneath your feet as moss in the deep forest, compounding the wonder of this house of arcane marvels and delights of a literary nature presented in palatial rooms furnished with fine marble fireplaces and elaborately-decorated plaster ceilings. Beneath the garden, a vast basement is filled with bookshelves of further treasures. Once the residence of George Canning, Britain's shortest-serving Prime Minister, these premises also enjoy a reputation as London's most-haunted house.
A long line of photographs ascends the stairs, commencing with Uriah Maggs who founded the family business in 1853 at the foot and culminating with Maggs of recent years at the head. Former generations bought and sold the Codex Sinaiticus, two Gutenberg Bibles, a copy of Canterbury Tales, the first book printed by Caxton in England, and – notoriously – Napoleon Bonaparte's penis.
Although Maggs is one of the oldest established firms of book dealers in existence, the current incumbent, Ed Maggs, bears his legacy with an appealing levity. 'It came as a surprise to me to be a bookseller,' he admitted in the seclusion of the basement tearoom. 'I was going to be Reggae star but that didn't work out and I had nothing else to do. So I came here in 1979, when I was twenty-one years old, and I sabotaged the accounts department and then the packing department, before I was apprenticed to a wonderfully curmudgeonly old bookseller by the name of Bill Lent, and I realised what a good job it was.'
Ed's son, Ben Maggs, sat across the table listening to his father as he sipped his tea and nibbled a biscuit thoughtfully. 'Perhaps it was lack of ambition, but I never expected to do anything else – it was a fact of life that I would be a bookseller,' he declared with a singular level-headedness in contrast to his father's thwarted Reggae ambitions. 'I knew I would be a bookseller and I became one.'
To read the complete article, see:
All Change At Maggs Brothers (http://spitalfieldslife.com/2015/11/26/all-change-at-maggs-brothers/)
As noted back in February 2014, the 2009 Kew Gardens 50 pence circulating commemorative coin has become a key to the series with its relatively low mintage, and is avidly sought by British collectors to the point where finds are reported in the local newspapers. Here's an article about a schoolboy's recent find. -Editor
A SCHOOLBOY who collects rare 50 pence pieces owns one of the nation's most wanted coins.
Meilir Roberts, 12, from Gwernymynydd, holds a Kew Gardens 50p piece – the rarest coin currently in circulation in the UK.
The most sought after coins mark the 250th anniversary of the Royal Botanic Garden, Kew and can be worth up to 300 times their face value.
He said: "I recognised the coin straight away when my dad brought it home.
"I couldn't believe it. I was so surprised to have found one, it's brilliant. I'm so happy."
Other scarce 50p pieces include the 2003 Suffragettes and the 2011 WWF, which have an estimated mintage of just over three million each.
Meilir said he holds about 30 different 50p coins, including the highest three in demand.
"I've got the top three rarest coins now – it's amazing," he added.
"Everyone helps me out with my collection.
"I was going to start collecting £2 coins too, but that was too expensive."
The article stated that the Kew Gardens piece was minted in 2011, but I think that's a mistake - all of the references I've seen say 2009. Here's an image of the coin. -Editor
To read the complete article, see:
What a find! Coin collector gets his hands on rare 50p piece (http://leaderlive.co.uk/news/155454/what-a-find-coin-collector-gets-his-hands-on-rare-50p-piece.aspx)
To read the earlier E-Sylum articles, see:
ROYAL MINT ISSUES 2009 KEW GARDENS 50 PENCE COIN (www.coinbooks.org/esylum_v12n24a19.html)
BRITONS SEARCH FOR RARE KEW GARDENS 50P COIN (www.coinbooks.org/esylum_v17n08a25.html)
Joe Esposito submitted this illustrated article about other numismatic exhibits at the National Museum of American History. Thanks! -Editor
In recent months The E-Sylum has presented information on the new National Numismatic Collection at the Smithsonian Institution. This magnificent collection, housed at the National Museum of American History, is the most extensive numismatic exhibition in Washington, D.C. But there are, from time to time, other exhibitions at Smithsonian museums that are worth viewing when in the nation's capital.
Indian Peace Medals
Currently the National Portrait Gallery has a small alcove highlighting Indian Peace Medals. Included are medals featuring the first seven U.S. presidents. Among the medals, in silver and bronze, are those designed by John Reich and Moritz Furst.
Accompanying these medals are eleven tinted lithographs from the 1830s done by James Hall and earlier commissioned by Indian affairs government official Thomas L. McKenney. In each lithograph a Native American is wearing a peace medal.
Perhaps the most stunning is an enormous medal worn by the Seneca chief Sagoyewatha or Red Jacket. The medal was given to him by President Washington
McKenney understood the importance of such medals, saying that "without medals any plan of operations among the Indians…is essentially enfeebled. This comes of the high value which the Indians set upon these tokens of Friendship."





Bronze Reliefs by Augustus Saint-Gaudens
Across the hall from "From Token to Ornament: Indian Peace Medals and the McKenney-Hall Portraits" are several bronze reliefs done by Augustus Saint-Gaudens. These are of the writer William Dean Howells, architect Charles McKim, Pennsylvania political figure Wayne McVeigh and painter Kenyon Cox.
Busts by Sculptor Jo Davidson
While at the National Portrait Gallery you can also see some of the sixty busts by sculptor Jo Davidson in the collection. Fourteen of them are in a room entitled "Jo Davidson: Biographer in Bronze." Perhaps the most well-known work is a small white medal bust of Franklin D. Roosevelt from 1934. Davidson also designed the 1945 inaugural medal.
For more on Red Jacket and to see a copy of this lithograph, see: Red Jacket: c.1758 - 1830 (www.oswego.edu/library2/archives/digitized_collections/granger/redJacket.html)
The Smithsonian also produced a video on Davidson: FDR by sculptor Jo Davidson . (www.youtube.com/watch?v=5l_oAT3ZUa8)
Additional information on Jo Davidson and his interesting career as a sculptor can be found in his 1951 book, Between Sittings: An Informal Autobiography.
The Indian Peace Medal collection runs through June 2016 and the Davidson exhibit is permanent.
To read the earlier E-Sylum articles, see:
SMITHSONIAN OPENS NEW NUMISMATIC EXHIBIT (www.coinbooks.org/esylum_v18n29a16.html)
WAYNE'S NUMISMATIC DIARY: NOVEMBER 8, 2015 : National Numismatic Collection Exhibit (www.coinbooks.org/esylum_v18n45a20.html)
Most Americans have heard of the case of DB Cooper, who is accused of pulling off the only plane hijacking in the history of the United States that has never been solved.
Now, 44 years after the brazen air heist, a Michigan author has put forward a new theory linking the mystery of DB Cooper to an obscure missing person case involving a married father of four who vanished two years before the skyjacking and was never heard from again.
Over the years, the facts of the skyjacking history have become the stuff of legends: on November 24, 1971, a man known by the name Dan Cooper bought a ticket at Portland International Airport in Oregon and boarded a Northwest Orient Airlines Flight 305 to Seattle, Washington.
He ordered a bourbon and lit a cigarette before asking flight attendant Florence Schaffner to write down the following: 'I HAVE A BOMB IN MY BRIEFCASE. I WILL USE IT IF NECESSARY. I WANT YOU TO SIT NEXT TO ME. YOU ARE BING (sic) HIJACKED.'
While the plane was being refueled, Cooper was handed $200,000 in cash and four parachutes, which he had demanded in return for allowing 36 passengers to leave the plane when it landed. Cooper then ordered the captain to fly towards Mexico at an altitude of under 10,000 feet.
Somewhere between Seattle and Reno, Nevada, Cooper tied the bag of cash to himself and jumped out the back of the plane in stormy weather.
With the help of Florence Schaffner, the stewardess who passed on Cooper's ransom note to the captain, FBI was able to create a composite sketch, which is the only known image of DB Cooper in existence.
Cooper's fate remains unknown to this day, despite a decades-long FBI investigation and hundreds of possible leads.
In 1980, an 8-year-old boy named Brian Ingram was having a picnic with his parents along the Columbia River when he came across three rotting wads of $20 bills totaling $5,800 bearing serial numbers that matched the ransom money given to DB Cooper.
As years passed, many people connected with the probe have come to believe that DB Cooper never survived that fateful parachute jump, but no remains were ever recovered.
To read the complete article, see:
Is this man DB Cooper? Author believes missing Michigan father of four is the legendary plane hijacker - solving the greatest Thanksgiving mystery in US history www.dailymail.co.uk/news/article-3333987/Is-man-DB-Cooper-Author-believes-missing-Michigan-father-four-legendary-plane-hijacker-solving-greatest-Thanksgiving-mystery-history.html)
Bob Hewey submitted this note about an item published in the October 25, 2015 issue. Thanks. -Editor
I am surprised that nobody has responded to the inquiry about the Prof. Andre's Alpine Choir token. It is listed on page 868 of Rulau's US Token 4th Edition as MV3 or MV3a. According to the writeup:
Actually, I did have one response that I hadn't found time to publish. It was a follow-up from David Pickup, who'd asked the original question about the token. Here are images of a couple items he found. Thanks. -Editor
Professor Andre's Alpine Choir was active in the 1880s



I'm part German, but I think having to dress like that in public would drive me to Der BierGarten. -Editor

References:
http://www.bl.uk/onlinegallery/onlineex/evancoll/a/014eva000000000u04006000.html
http://www.19thcenturyphotos.com/Professor-Andr%C3%A9's-Alpine-Choir-125306.htm

To read the earlier E-Sylum article, see:
PROFESSOR ANDRE'S ALPINE CHOIR TOKEN (www.coinbooks.org/esylum_v18n43a16.html)

This week's Featured Web Site is the National Currency Foundation, created by Andrew Shiva.