About Us
The Numismatic Bibliomania Society is a non-profit organization devoted to the study and enjoyment of numismatic literature. For more information please see our web site at coinbooks.org
Subscriptions
Those wishing to become new E-Sylum subscribers (or wishing to Unsubscribe) can go to the following web page link
Membership
There is a membership application available on the web site Membership Application
To join, print the application and return it with your check to the address printed on the application. Membership is only $20 to addresses in the U.S., $25 for First Class mail, and $30 elsewhere. For those without web access, write to:
Terry White, Treasurer
Numismatic Bibliomania Society
P. O. Box 39 Hilliard, OH 43026-1278s
Asylum
For Asylum mailing address changes and other membership questions, contact Terry at this email address: terrywhite5475@yahoo.com
Submissions
To submit items for publication in The E-Sylum, just Reply to this message, or write to the Editor at this address: whomren@gmail.com
BUY THE BOOK BEFORE THE COIN
New subscribers this week include: Ginny Bourke, courtesy of Ken Berger, and Michael A Viens. Welcome aboard! We now have 1,991 subscribers.
This week we open with the NBS Benefit Auction to be held at our General Meeting at the ANA convention next month, more information on the Milne-Henderson sale, three new books and a great new auction catalog resource on the Newman Numismatic Portal.
Other topics this week include more trompe l'oeil banknote paintings, the New York Gold Room, 'Gun Owner' overstamps, ancient coin finds and auctions, a Congressional gold medal award ceremony, coins of Seborga, and macerated currency.
To learn more about the bibliophile Invasion of Louisville, the Cohen Coin Book, Philippine emergency notes, dealers Arthur Henry Kraus and Harvey Rissmiller, terms related to copies and replicas, and the numismatic stench of dead, rotting skin, read on. Have a great week, everyone!
Wayne Homren
Editor, The E-Sylum





NBS co-founder George Kolbe graciously agreed to accept and catalogue donated items for the annual NBS Benefit Auction to be held next month at the ANA World's Fair of Money. Here's an initial listing of lots already in hand. -Editor
George writes:
This is a great way to both support the club and build your numismatic library. I shipped George a few donations myself on Thursday. -Editor
The following items will be sold at the General Meeting of the Numismatic Bibliomania Society to be held at the American Numismatic Association Convention in Anaheim, California on Friday, August 12th, 2016. All items will be sold to the highest bidder and absentee bids are welcome. If you are unable to attend the meeting, please email your bids to NBS President Marc Ricard: mcricard@yahoo.com. All proceeds will benefit NBS.
1. NINE COIN AUCTION SALE CATALOGUES ISSUED BY THE CHAPMAN BROTHERS. 1880–1906. Adams/Gengerke Sale Numbers 2, 29, 43, 62, 64, 67, 70, 79, & 83. Original paper covers. An interesting selection of small format catalogues, generally in very good or better condition (sale 79 covers worn). Sales 70 & 79 are handpriced. Important catalogues present include 1880 Samuel Bispham sale [Adams B+]; June 1889 sale [A-]; 1894 Isaac Wood Medals sale [A-]; 1901 Wilcox sale [A]; and 1906 Harlan P. Smith Duplicates sale [B]. Also included is the reprint of S. H. Chapman's famous Alvord Collection of Half Cents.
Donated by Len Augsburger.
2. SPECIAL EDITION OF THE CELEBRATED JOHN W. ADAMS COLLECTION OF UNITED STATES LARGE CENTS OF THE YEAR 1794. 1982 Bowers and Ruddy catalogue. Original cloth. Near new. No. 139 of 256 copies, with 2 photographic plates of cents in color.
Donated by Dan Hamelberg.
3. SPECIAL EDITION OF PART I OF THE DAN HOLMES COLLECTION OF EARLY DATE LARGE CENTS. 2009 Goldberg catalogue. Original binding, color dust jacket. Near new. The most complete collection ever formed.
Donated by Dan Hamelberg.
4. LIMITED EDITION PHOTOGRAPHIC PLATE BOOK OF THE 1987 FREDERICK B. TAYLOR COLLECTION OF STATE COPPER COINAGE 1785–1788. Bowers and Merena. Original binding. As new. No. 93 of 182 copies. An excellent photographic record of this remarkable collection.
Donated by Dan Hamelberg.
5. JACK COLLINS AND WALTER BREEN'S HISTORY AND GENEALOGY OF THE FIRST 1794 UNITED STATES DOLLAR. 2007. Spiral-bound as issued. Near new. Limited edition: one of only 99 copies issued of a groundbreaking work.
Donated by Dan Hamelberg.
6. CATALOGUE OF THE JOHN STORY JENKS COLLECTION OF COINS. Henry Chapman, 1921. Sturdily bound in later white cloth, accompanied by a set of reprint plates, prices realized list bound in, intermittently annotated in pencil, including prices and bidder's initials or names (BMM, SHC, Blair, BGJ, RK, Gill, Dietz, HC, et al). Very good/near fine.
Donated by Dan Hamelberg.
7. TWO RARELY ENCOUNTERED WAYTE RAYMOND FIXED PRICE LISTS FEATURING UNITED STATES AND FOREIGN COINS. Circa 1915 and 1921. Self-covered as issued. Good or better copies.
Donated by Dan Hamelberg.
8. RARE ORIGINAL 1803 REPORT OF THE DIRECTOR OF THE MINT. 13th January, 1804. Signed in type by President Th. Jefferson, Mint Director Elias Boudinot, and Mint Treasurer Benjamin Rush. Ex Tennessee Historical Society (withdrawn). Title leaf comprising pages 1–2; transmittal leaf from the President comprising pages 3–4; pages 5–6 apparently missing; pages 7–8 comprising Boudinot's Report to the President; large folding Abstract No. 1 (approx. 15 by 10 inches, comprised of 2 sheets); page 12, verso blank, comprising Abstract No. 2; pages 14–17, final verso blank, comprising Statement No. 3; blank leaf at end. Once bound, mostly loose. Good/very good, apart from apparently being slightly incomplete.
Donated by Dan Hamelberg.
9. FIVE EARLY 20TH CENTURY FIXED PRICE LISTS OR PREMIUM GUIDES.
Arnold Numismatic Co. Numismatic Guide. 12th Edition. 1914.
Barney Bluestone/Salt City Coin Co. United States and Canadian Coins. Circa 1935
Bob Cohen. The Cohen Coin Book. 4th Edition. Circa 1935.
Overton Coin & Stamp Co. Price List. No. 5. 1949.
Norman Shultz. Fixed Price List. No. 12. Circa mid-1930s.
All small format, original card covers. Good to fine.
Donated by Dan Hamelberg.
10. THOMAS JEFFERSON'S 1790 REPORT RESPECTING COINS, WEIGHTS, AND MEASURES. In The American Museum, Or, Universal Magazine. Philadelphia, September & December, 1790. Pages (97)–144; (245)–288; 40; 80; 20; 20; 48. Disbound, housed in a modern black cloth clamshell box, upper cover and back lettered in gilt. Secretary of State Jefferson's densely printed Report, including tables, comprises pages 36–46 in Appendix II. Public Papers. The following 2 pages comprise a Speech of his excellency the president of the united states, featuring George Washington's comment in his first State of the Union Address that "Uniformity in the currency, weights, and measures of the united states, is an object of great importance." An early printing of Thomas Jefferson's consequential report on Coins. Also present here is a 2015 antiquarian bookseller's printout offering another example of Jefferson's American Museum report, priced at $1500.
Donated by Dan Hamelberg.
11. AN ORIGINAL "INVASION OF LOUISVILLE" VIDEO. One of only eleven VHS tapes commissioned by Armand Champa, the example at hand being Copy No. 8 sent to George Kolbe. Recorded in ink on the cardboard slipcase are the names of 7 recipients (the first three were retained by Champa and the last one was not assigned). Approximately one hour in length, the color video documents a visit by numismatic bibliophiles to the Champa library during the 1988 American Numismatic Association. Some 45 bibliophiles attended, a great many depicted here "in action," including John Burns, Del Bland, Armand & Kay Champa, John J. Ford, Jr., Alan Grace, Carling Gresham, George Fuld, Frank Katen, George Kolbe, Ken Lowe, and Jules Reiver, to name but a few. Also included is a DVD of the recording, a trailer of which can be viewed at https://youtu.be/Bjpjbz3u0o0.
Donated by George Kolbe.
12. JAMES KELLY'S COINS AND CHATTER. AUCTION SALE NOS. 1-8. 1952–1953. The first eight numbered "Coins and Chatter" sales. Seldom encountered and incompletely recorded by Gengerke:
Donated by George Kolbe.
This summer, Sotheby's will offer for sale a remarkable collection of historic numismatic books, considered to be the finest private library of its kind in existence. The Collection of Patricia Milne-Henderson: Books on Coins, Medals and Antiquities will be presented in a timed online auction between 8 and 18 July 2016. Together, the 115 lots are estimated at £92,000-132,000.
The auction provides a fascinating insight into the history of British book collecting, and takes the reader on a journey through some of the greatest libraries ever assembled. The provenance of these tomes is extraordinary, from Charles II (bound specially for his library at St. James), the Duke of Northumberland, the Earl of Pembroke, and Andrew Fletcher of Saltoun, to William Beckford, Sir William Stirling Maxwell and the Earl of Bute.
Many of the books in the collection date to the Italian Renaissance, when there was a craze for excavation and uncovering the glories of antiquity. Archaeological finds in Rome and elsewhere at this time meant that Roman coins existed in substantial quantities and were therefore widely available; they provided genuine and datable images of Roman history, art and culture in a portable form. The earliest book is Fulvio's Illustrium Imagines of 1517, one of the very first attempts at identifying famous faces of antiquity from numismatic evidence. A generation later, it was understood that images on coins could enhance and clarify historical knowledge, and they were used to help identify statues of Greeks and Romans. Catalogues of coins were also used by artists as sources of images and symbols, particularly for allegorical figures.
Patricia Milne-Henderson, an art historian who was married to Michael Jaffé (1923-1997, former Director of the Fitzwilliam Museum), began to assemble this comprehensive collection in the 1960s and, over the course of almost 50 years, sought out many rare and variant editions, with superb illustrations.
The Earliest Book in the Collection FULVIO, ANDREA (c. 1470-1527) Illustrium imagines (Rome: Giacomo Mazzocchi, 15 November 1517), 8vo
Estimate: £3,000-4,000
Provenance: Sir William Stirling-Maxwell (1818-1878) – One-time MP for Perthshire, Rector of St Andrews and Edinburgh Universities, Trustee of the British Museum and National Gallery
• An antiquarian living in Rome, Fulvio was a friend of Raphael, and advised him on his portrayals of the ancient city.
• This book, one of the very first attempts at identifying famous faces of Antiquity from numismatic evidence, contains woodcut medallion portraits of classical figures (from Alexander the Great onwards).
• The portraits used were not always historically accurate, despite the blank spaces left for some characters implying that accurate portraits were yet to be found.
• Each page is designed to resemble an antique monument with the portrait above and the text (comprising a brief biography) carved beneath.
• This is issue II of Fulvio's text; the first issue was printed on 7 November 1517.
• The portraits were based on coins and medals from the collection of Giacomo Mazzocchi - appointed one of the Papal Commissioners for Antiquities in 1515 alongside Raphael and Fulvio.
From the Library of Charles II
OLGIATI, GIROLAMO Illustrium philosophorum, et sapientum effigies ab eorum numismatibus extractae. Venice, 1583, 4to
Estimate: £2,000-3,000
Provenance: Charles II; British Museum, octagonal stamp in blue (indicating Royal Library provenance), and duplicate stamp, sold in 1787, sale, Leigh and Sotheby, March 1788
• The binding by Samuel Mearne is consistent with the bindings he made for Charles II's library at St James's; records show that Mearne bound 830 books for St James's between 1663 and 1667
• The work then entered the collection of the British Museum after the Royal Library was transferred there in the mid-18th century.
• Olgiati was an engraver active in Venice between 1567 and 1575.
• This work, showing portraits of Greek and Roman writers and philosophers was first published in 1567, and the different editions have varying numbers of plates.
From The Collection of The Earls Of Pembroke / Wilton House HERBERT, THOMAS, EIGHTH EARL OF PEMBROKE (1656/7-1733) Numismata antiqua in tres partes divisa collegit olim et aeri incidi vivens curavit Thomas Pembrochiae et Montis Gomerici Comes. London, 1746
Estimate: £2,000-4,000
Provenance: Earl of Pembroke's trustees
• This printing of "Numismata antiqua" is accompanied by two documents concerning the terms of the bequest of the collection by the eighth Earl of Pembroke.
• Dated 31 May 1733 and 28 June 1733 they relate to the recently deceased eighth Earl of Pembroke's wish that his collection of works of art and medals and coins be held in trust for the purpose of furnishing his house at Wilton "to the end that his house at Wilton might not be found naked, to the great expense of any following Earl of Pembroke".
ORTELIUS, ABRAHAM (1527-1598) Deorum dearumque capita ex vetustis numismatibus in gratiam antiquitatis studiosorum effigiata et edita. Antwerp: (Philippe Galle), 1573
Estimate: £3,000-4,000
Provenance: Presentation copy from Ortelius to Joannes Castelius, inscription on first title-page; Thomas Herbert, 8th Earl of Pembroke (1656/7-1733)
• Ortelius was one of the great Flemish cartographers, and creator of the first modern atlas, the Theatrum Orbis Terrarum (Theatre of the World).
• Ortelius is known to have owned a collection of around 2,000 antique coins, which provided the images of heads of gods and goddesses for this work.
• Contains the eighth Earl's handwritten notes.
• This was presented by Ortelius to Joannes Castelius (or Jan van de Casteels, c. 1521-1581 or 1584) - a humanist scholar from Bruges.
• The books in the Earl of Pembroke's library at Wilton House were all bound in this typical fashion; on the title-page are the earl's pencil notes to the binder stating the covering material ("Turkey") and the wording for the lettering-piece.
ADDITIONAL HIGHLIGHTS
Very early colour printing
GOLTZIUS, HUBERT (1526-1583). Icones imperatorum romanorum, ex priscis numismatibus ad vivum delineatae, & brevi narratione historica illustratae. Antwerp: Officina Plantiniana, Balthasar Moretus, 1645
Originally published in Bruges in 1557, this volume is part of a series of republications of Goltzius' works by Moretus.
HUTTICH, JOHANN (c. 1490-1544). Romanorum principum effigies, cum historiarum annotatione, olim ab Io. Huthichio confecta, nunc vero alicubi aucta & longe castigatiora opera Io. Sambuci. Strassburg: Wolfgang Köpfel, 1552, 8vo
This is a Strassburg reprint of Huttich's work on the portraits of the Roman emperors from Caesar to François I, with the roundel portraits copied from the original white-on-black woodcuts by Hans Weiditz. The text is edited by Joannes Sambucus, who studied in Strassburg briefly in 1550.
HUTTICH, JOHANN (c. 1490-1544). Imperatorum et Caesarum vitae, cum imaginibus ad vivam effigiem expressis. Libellus auctus cum elencho & iconiis consulum ab authore. Strassburg: Wolfgang Köpfel, 1534
This is the fourth edition of Huttich's work on the portraits of the Roman emperors from Caesar to Charles V, originally published in 1525.
ANGELONI, FRANCESCO (1559-1652) La historia augusta da Giulio Cesare infino a Costantino Magno. Illustrata con la verità delle antiche medaglie. Rome: Andrea Fei, 1641
Angeloni, a renowned antiquarian, was secretary to Cardinal Ippolito Aldobrandini, and a friend of Bellori, Domenichino and Poussin. This work not only made public his collection of coins but also contains references to artists both Renaissance and contemporary, combining his interest in collecting art both ancient and modern (he owned a substantial number of drawings by Carracci, for example).
VICO, ENEA (1523-1567). Omnium Caesarum verissimae imagines ex antiquis numismatis desumptae... editio altera. Venice: Paolo Manuzio, 1554, 4to
The coins cover Roman rulers from Julius Caesar to Domitian. This is a reprint of the 1553 edition.
SAMBUCUS, JOANNES (1531-1584). Emblemata, cum aliquot nummis antiqui operis. Antwerp: Christopher Plantin, 1564
FIRST EDITION of Sambucus's emblem book, which was prepared for the press while Sambucus was in the Netherlands in 1563-1564.
VEGETIUS RENATUS, FLAVIUS (fl. 4th century AD). De re militari libri. Accedunt Frontini Strategematibus eiusdem auctoris alia opuscula. Omnia emendatius, quaedam nunc primum edita a Petro Scriverio. Cum commentariis aut notis God. Stewechii & Fr. Modii. Antwerp: Ex officina Plantiniana Raphelengii, 1607
Provenance: Andrew Fletcher of Saltoun, inscription on three title-pages
A compilation of Classical writings on military matters, comprising Vegetius, Cato, Frontinus, Aelianus, Polybius, Hyginus, Modestus, Ruffus, and other more fragmentary sources. The illustrations from coins are used by the commentator, Stewechius, as supporting evidence for aspects of the Roman army, including ships, triumphs, and legionary standards.
VELIUS, CASPAR URSINUS (c. 1493-1539). Chronicorum mundi epitome, in singulos annos curiose digesta. Frankfurt: Christian Egenolff, October 1534
To read the complete article, see:
Sotheby's to offer a remarkable collection of historic numismatic books (http://artdaily.com/news/88566/Sotheby-s-to-offer-a-remarkable-collection-of-historic-numismatic-books#.V34e67grKhc)
To read the complete article, see:
Introduction to Numismatic Books (www.sothebys.com/en/news-video/blogs/all-blogs/sotheby-s-at-large/2016/07/introduction-to-numismatic-books.html)
This book has been in development for many years. It is the most extensive and detailed examination of the 1941 and 1942 Cebu Emergency Currency ever compiled, along with the counterstamps, signatures and initials which are found on many of them.
The book has an initial printing of only 200 copies. It consists of 214 pages, along with a CD which contains color scans of all the notes and an addendum that has additional information which was obtained after the book went to print. Finally, each book has an original 1941 One Peso Philippine National Bank Note from Cebu whose last two numbers of the serial number match the last two numbers of the book number.
The world-renown Philippine numismatics specialist, Neil Shafer, says the book is a "great achievement…" and has gone into "a realm of relative completeness...." Ray Czahor of Cookie Jar Collectibles, a well-known dealer and collector of Philippine numismatics, says it was "an enormous project that required untold hours to examine the details of many thousands of notes to detect differences between them."
The cost of the book is $50.00 plus $3.00 P&H. Copies may be obtained from either the author at csinotes@juno.com or P.O. Box 90314, San Diego, CA 92169, or from Ray Czahor of Cookie Jar Collectibles at cookiejarpi@verizon.net or Box 428, Savage, MD 20763. Copies will also be available at the Philippine Collectors Forum at the ANA in Anaheim in August.
Robert Puddester writes:
Congratulations! Robert included the following information. -Editor
TOKENS of the INDIAN MINTS – (new volume in the Medals of British India Series) –600 tokens, passes, tickets, checks and weights of the British India period, struck by the Calcutta and Bombay Mints, compiled from many weeks of research inside the mints. This e-book contains hundreds of new tokens not previously recorded or published including;
86 tokens, passes, tickets, ordered by governors, viceroys, and finance, treasury, accountant-general and collector departments of government;
34 passes, workmen's tickets and internal tokens of the Calcutta Mint, mint canteen tokens, mint compound, garden and delivery tokens/tickets, access passes and bullion office passes and tokens
73 railway passes of private, government and princely state railways including the passes adopted by an independent India; Royal mail postal tickets; transportation badges, tickets and tokens
224 metallic tea garden tokens, 58 new finds struck in the Calcutta Mint and not previously known; chronology of first tokens struck at Calcutta Mint, agents and gardens placing the orders
61 commercial and government bank tickets, passes and tokens
25 port, dock, customs and harbour tickets and passes
36 weights, soldier's and retreat clubs tokens
numerous private company tokens and miscellaneous government issues including 1874 famine token
many tokens without text or with abbreviations now identified for the first time
239 pages, rarity and valuation, numerous illustrations throughout, fully searchable, all with unique numbers for easy reference in dealer's lists, auction catalogues and collections
Price: US$ 39.50
Full details and purchase at www.PuddesterFoundation.org
As noted in earlier articles, sites like PrintAsia.com may be able to offer better deals for books published in India, but here's a new title available from Bagchee.com. Below is their overview for a new book on the early coinage of Bengal. -Editor
Early Coinage of Bengal: c. 2nd Century BC-10th Century AD: With Notes on Harikela and Akara Coins by Nicholas G. Rhodes
Authors (s): S.K. Bose (Author) , Noman Nasir (Author)
Format: Hardcover
ISBN-13: 9789351967408
Pages: x+244p., Printed on imported Art paper, illust. 45 colour plates, 100+ B&W pics, Size: 9.492" X 7.339"
Pub. date: 23.06.2016, 1st. ed.
Publisher: Mira Bose
Language (s): English
List price: US $ 142,00
Bagchee price: US $ 127,80
Foreword, Preface, Geographical and Political Formations, Life of the People Early Bengal, Communication Waterways, Trade and Commerce Inland and Sea borne Routes, Circulation of Cowrie shells as medium of exchange, Bead and Ornaments, Early Coinage of Bengal Economic Zones a) Chandraketugarh b) Wari-Bateshwar c) Mahasthangarh d) Samanta e) Harikela f) Akara g) Tamralipta h) Puri Kushana i) Sundarbans and Coastal Bengal.
For more information, or to order, see:
Early Coinage of Bengal: c. 2nd Century BC-10th Century AD: With Notes on Harikela and Akara Coins by Nicholas G. Rhodes (www.bagchee.com/books/BB102520/early-coinage-of-bengal-c-2nd-century-bc-10th-century-ad-with-notes-on-harikela-and-akara-coins-by-nicholas-g-rhodes)
The latest additions to the Newman Numismatic Portal are the auction catalogs of U.S. coin dealer Thomas Elder. Project Coordinator Len Augsburger provided the following report. The plate image below is the Large Cent plate from the 1917 Henry C. Miller sale with Hayes numbers in black ink -Editor
Thomas Lindsay Elder was one of the most prolific cataloguers in American numismatics, with 292 numbered sales to his credit, per Martin Gengerke. His auction catalogs cover the period 1903-1940, and Elder's torrid pace was matched only by his terse descriptions. Elder's ecomony of words once reduced an otherwise desirable 1907 high-relief Saint to three words: "kind won't stack." Despite the brevity, John Adams gives the Elder catalogs high marks for breadth and quality of material.
The Newman Portal has digitized the entire series, less a few stray issues. Many thanks to scanner John Graffeo (Internet Archive staff onsite at the American Numismatic Society) for patiently working through this extensive run. With the addition of a group of plated Elder catalogs, and Elder sale addenda previously loaned by Dan Hamelberg, this online collection will be a useful adjunct to the series descriptions by Martin Gengerke and John Adams.
Link to Elder catalogs on Newman Portal:
https://nnp.wustl.edu/library/
auctioncompanydetail/23



Be sure to click the link and browse the collection. But set aside some time; my hand got tired just scrolling through the list! Wow. -Editor
The Tercentenary project coordinator writes:
Please contact the coordinator if you have any medals or information connected with this series. Thanks! -Editor
To read the earlier E-Sylum article, see:
BOOK PROJECT: MASSACHUSETTS TERCENTENARY MEDALS (www.coinbooks.org/esylum_v19n27a04.html)
Fractional Currency Found in 1916 Time Capsule

Eric Vanhove forwarded this article about a time capsule from 1916 that included this 10-cent Fractional Currency note. Thanks. -Editor
A time capsule sealed by a bank in 1916 was opened in Saratoga Springs, New York this week. And it has many of the things you'd expect—like some photos of the town, a letter from the president of the bank in 1916, and some old coins. But one artifact stuck out as peculiar to the onlookers of 2016: A 10-cent bill.
Paper bills with values of less than a dollar weren't common in the United States in 1916. In fact, they only really proliferated during and directly following the Civil War in the 1860s. So when the capsule-makers of 1916 included this 10-cent note, they were including something that was already an antique to them.
It's not immediately clear, but the note included in the capsule looks to be from the 1870s. The man featured on it is William M. Meredith (1799-1873), the Secretary of the Treasury during the Taylor administration from 1849 until 1850.
To read the complete article, see: Century-Old Time Capsule Opened, Includes 10-Cent Bill (http://paleofuture.gizmodo.com/century-old-time-capsule-opened-includes-10-cent-bill-1782818386)
Stephen Nagy Photo Sought
Dave Hirt writes:
To read the earlier E-Sylum article, see:
STEPHEN KENNETH NAGY, JR., (1884-1958) (www.coinbooks.org/esylum_v19n26a15.html)
Geoffrey Bell Auctions Richard Cooper Collection
Geoffrey Bell writes:
More on Aluminum in Numismatics
Bruce Smith writes:
Thanks! Great topic. -Editor
To read the earlier E-Sylum article, see:
MORE ON ALUMINUM IN NUMISMATICS (www.coinbooks.org/esylum_v19n27a07.html)
Nickel Parking Meters

Dave writes:
Thanks. High prices and Smartphone apps have been replacing coin-operated meters in Washington, D.C. -Editor
To read the earlier E-Sylum article, see:
QUERY: WHAT WILL A NICKEL BUY IN 2016? (www.coinbooks.org/esylum_v19n26a14.html)
Remains of Ancient Naval Base Found

While non-numismatic, this article sent by Robert Hoge may be of interest. -Editor
Danish and Greek archaeologists have discovered the remains of one of the largest building complexes of the ancient world -- a naval base that 2,500 years ago housed Athens's enormous fleet.
Featuring massive harbor fortifications and sheds designed to hold hundreds of war ships called triremes, the base played a key role in the most decisive naval battle of antiquity.
University of Copenhagen archaeologist Bjørn Lovén, who led the expedition as part of the Zea Harbor Project, identified and excavated six ship-sheds that were used to protect the Greek ships from shipworm and from drying when they were not needed on the sea.
To read the complete article, see: Underwater Remains of Ancient Naval Base Found (www.seeker.com/underwater-remains-of-ancient-naval-base-found-near-athens-1860334692.html)
Tony Terranova submitted these images of banknote paintings in his collection. Nice! Thanks. -Editor
Tony writes:
To read the earlier E-Sylum article, see:
SOTHEBY'S SELLS TROMPE L'OEIL BANKNOTE PAINTINGS (www.coinbooks.org/esylum_v19n27a21.html)
Tom Casper submitted these thoughts on dealer Arthur Henry Kraus. Thanks! -Editor
I was pleased to read the biography of Arthur Henry Kraus submitted by John Lupia in The E-Sylum of May 22, 2016. Being from my home town, I had previously researched Kraus. I was unaware of much of the information contained in his bio. I want to share two related Kraus items, both dated 1925. The first is a postcard advertising himself as a stamp and coin collector. The back of the postcard advertises his monthly publication, "The Stamp and Coin Collector" which costs 25c a year. I haven't come across a issue of that publication.
The second item is a uncashed check from A.H. Kraus. It is signed by him is drawn on the West Side Bank in Milwaukee, WI. It lists his main occupation as a printer but also mentions he sells office supplies, sporting goods, stamps, toys and variety goods. At the bottom of the check it stated, "Let Kraus print your checks". So far, I haven't found a bank check indicating it was printed by Kraus. Attached are scans of both sides of the post card and the front of the check.
To read the complete article, see:
ARTHUR HENRY KRAUS (1880-1961) (www.coinbooks.org/esylum_v19n21a15.html)
Harvey Rissmiller (1882-1963), was born at Leesport, Berks County, Pennsylvania, on July 26, 1882, son of Henry Rissmiller (1837-1905), and Mary Wanshop (later remarried Harrison Troutman) (1851-1926).
Rissmiller, ANA Member No. 5863, had three lifelong careers which he seems to have held sometimes simultaneously : a men's barber, commercial printer, and coin and stamp dealer. He spent his last forty-five years living at 420 North 12th Street, Reading, Pennsylvania, where he advertised as a stamp and coin dealer.
In the field of numismatics he was a generalist dealing in ancient, foreign and U. S. coins, continental currency, fractional currency, broken bank notes, and all sorts of U. S. and foreign paper money. He published a Coin Guide during the 1920's, and various numbered and unnumbered circulars for stamps and coins. He seems to have dealt large quantities of U. S. copper and early silver coins.
He began to sell stamps and coins as a sideline during the 1920's advertising in popular magazines for young kids and adults like Boy's Life and Popular Mechanics. Looking at his inventory many pieces could easily have been sorted out from pocket change or what passed over the counter at his print shop or barber shop.
Throughout the 1950's he maintained his barber shop business well into his 70's.
He died of pneumonia at the age of 81 at Community General Hospital on September 16, 1963, and is buried at the Charles Evans Cemetery, Reading, Pennsylvania.
To read the complete article, see:
RISSMILLER, HARVEY (https://sites.google.com/a/numismaticmall.com/www/numismaticmall-com/rissmiller-harvey)
In October 1938, Richard S. Yeo approached my father, Lincoln W. Higgie Sr., with questions concerning numismatics and coin collecting in general. Yeo had come to Racine from his native Milwaukee to work for Whitman Publishing Co. and was given the "penny boards" section of the children's games department to develop and expand.
My father was a founder of the Racine Numismatic Society, and he invited Yeo to accompany him and my mother to a coin convention being held in Des Moines, Iowa. A few weeks after that convention I was born. In later years, with so very many coin conventions behind all of us, there were numerous stories about the destiny of those people driving off to Iowa together in the autumn of 1938.
My parents' birthdays were August 24 and 25, just about a week after Yeoman's. Every year they exchanged birthday cards and letters. In his last birthday letter to my parents in 1987, Yeoman fondly recalled that trip to Iowa and their friendship during the years that followed.
How excited my father was when the first Guide Book of United States Coins appeared! Yeoman had brought copies to the Racine Numismatic Society meeting, and the results were electrifying. Over the years, how many times Daddy would be reading that book and say, "I still can't believe that this man came to ask me about numismatics and coin collecting. Look at what he has accomplished!"
Yeoman remained faithful to the Racine Numismatic Society and to the many friendships he made there. He encouraged young people like me and the sons of other members to attend meetings, picnics, banquets, and other club events. Usually he had a "story coin" to show us. It could have been a widow's mite, piece of eight, or his wonderful 1848 CAL. quarter eagle, whose story he would relate. Thus he would lead us to higher levels of intellectual study and collecting pleasure well beyond the completion of a penny board. His tastefully mounted exhibitions of story coins at major coin club functions were fascinating to collectors and non-collectors alike.
Yeoman understood that the history of every nation is reflected by its money. Price guides had been printed before he came along, but he understood how to explain in very precise language the story of the coins. He told you where the coins fit into the picture puzzle of the nation's history, to the delight of the scholar and common man alike. He also told you what to pay for a coin and got you looking for a rare date or mintmark in your change. He had created the basic formula for the success of a coin book in modern times.
However, as important as it is to appreciate Yeoman as an author who was a pioneer in his literary style, we must also admire his talents as a businessman and manufacturer. He had to learn about the printing trade and the functions of the typesetter, pressman, binder, and shipper. He had to know how much and what kind of paper, ink, bindery materials, and glue to order, and when to schedule new press runs. Then he would go to coin conventions to find reliable people to wholesale and retail his books and coin supplies. These people often profited greatly from Yeoman's favors. Likewise, they frequently had good suggestions from which Yeoman would prosper.
Yeoman learned to do a lot of jobs, and he had to do them all right. As his success grew and the responsibilities multiplied, he needed full-time professionals to shoulder various responsibilities. For him it was a lucky day when he found Ken Bressett.
Ken had grown up as a printer in Keene, New Hampshire. At an early age he had fallen in love with numismatics. Add to this the gift of an expressive writing style as sharp as Yeoman's. He understood how to work with collectors and dealers as well as typesetters, pressmen, and binders to deliver a quality product. To this list of qualifications add a lovely wife who helped entertain collectors and dealers at coin shows where Whitman was represented.
For many decades Bressett has maintained the integrity of Yeoman's Guide Book and has expanded its scope with changing times. Thanks to both these scholars, it remains the most trusted and widely read collector reference book ever written. Its formula for coin-book text and layout is the accepted standard of excellence, not only for Whitman books but also for the outstanding works of Yeoman's old friend Chet Krause.
To read the complete article, see:
Red Book Recollections: Lincoln W. Higgie III (http://news.coinupdate.com/red-book-recollections-lincoln-w-higgie-iii/)
Mark writes:
Here's an excerpt from the article. -Editor
When he was a boy on a farm near the village of Iola, Wis., during the Depression, Chester Krause's aunts gave him Whitman penny boards used to display coin collections. Those gifts launched a lifelong hobby that led him to create a publishing business with hundreds of employees in Iola, about 60 miles west of Green Bay.
Started by the World War II veteran on his dining-room table in 1952, Krause Publications eventually published scores of periodicals and reference books for collectors of coins, stamps, vintage cars, comic books and other items. Mr. Krause became by far the largest employer in Iola, whose current population is 1,300, before selling his interest in the company in the late 1980s and focusing on his own collections and philanthropy.
He died June 25 at age 92 from complications of congestive heart failure.
Chester Lee Krause, known as Chet, was born Dec. 16, 1923. He grew up in a house without electricity or an indoor toilet. During the Depression, the family was still using a horse-drawn plow and harvesting corn by hand. His father did masonry and other construction work on the side. His mother wrote local news items for the weekly Iola Herald. Chet's schooling ended with high school.
After noticing the lack of information available to coin collectors in rural areas, far from clubs and dealers, he created his own publication, Numismatic News. The first issue was printed on one side of a newsprint sheet. He included a short introduction to himself: "If you are like I am and I suppose you are, I imagine you are wondering just who Chester L. Krause is. Well to start with I am just plain Chet. I'm not 30 yet and still a bachelor." He described himself as neither a dealer nor a printer but "only a carpenter" and added: "I am going to need a lot of help to put this paper over."
The fledgling publisher also promised readers he wouldn't be an "ad jumper," taking advantage of advertised offers before they could.
The business flourished, eventually employing more than 400 people, and included publications for collectors of many kinds. The company also held hobby shows and published reference books, such as the annual "Standard Catalog of World Coins." Mr. Krause traveled the world, seeing sights and attending gatherings of coin collectors.
To read the complete article, see:
Chester Krause Built a Big Hobby Magazine Publisher in a Tiny Wisconsin Town (www.wsj.com/articles/chester-krause-built-a-big-hobby-magazine-publisher-in-a-tiny-wisconsin-town-1467989682)
To read the earlier E-Sylum article, see:
MORE ON CHESTER KRAUSE (www.coinbooks.org/esylum_v19n27a14.html)
David Alexander
David T. Alexander writes:
Books About Chester Krause and Krause Publications
Bruce Smith writes:
David Sundman writes:
Regulating Wall Street During the Civil War
In the first year of the Civil War, the system of state banks ground to halt, taking down with it the monetary system of the country and credit markets. Unwilling to borrow money at whatever interest rates the banks of the major cities of the North proposed, Congress passed the Legal Tender Act, creating the first paper money backed only by the credit of the government in the United States since the American Revolution.
Very rapidly, financial elites found themselves entangled in this new world of "greenbacks." Federal monetary policy and progress on the battlefield began to exercise greater control over the course of business in the North. Financiers in New York City eventually stumbled upon a way to leverage this new state of affairs with the creation of a thriving trade in futures contracts for gold. The most important of these markets was the New York "Gold Room."
In the Gold Room, Bulls could buy gold for greenbacks, often trying to capitalize on recent Union defeats on the battlefield. Gold Room trades quickly highlighted the precarious hold of the government over the economy of the North, as the quote on the price of gold in greenback dollars became the prime financial indicator of the Union's economic health affecting prices and the ability of the government to finance the war. Over the course of the war, government leaders would find themselves incapable of controlling or understanding this market that they helped create, while financial leaders would discover that this new central power in the market was equally uncontrollable.
In the summer of 1864, Congress attempted something new in American history: they banned all future contracts for gold. The Gold Room promptly closed its doors. Yet, without a real power to enforce the law, traders merely carried on the trade in secret and pushed the price of gold to an all-new high. Shocked by their failure, Congress repealed the law less than a month later.
Until the resumption of specie payment in 1879, the only reliable means for federal leaders to regulate the price of gold and greenbacks was to sell the Treasury's gold reserves on the open market. Rather than a curiosity of the Civil War Era, the issue of the Gold Room stands as an early chapter in the story of the relationship between the federal government and Wall Street that would develop in fits and starts over the next 150 years.
For more information on the Treasury Historical Association, see:
http://www.treasuryhistoricalassn.org/
Thanks. Looking online for more information I discovered this book on the history of the New York Gold Room. Here's an excerpt from the publisher's blog, which was the source of the picture I added above (the Treasury Historical Association was unillustrated). -Editor
In all American history since 1789, with its many financial booms and busts, only once has the United States Congress ever stepped in and closed down a major financial market in the middle of active trading, trying to stop speculation and cool prices. This took place in 1864 at one of the bloodiest points in the Civil War, prompted by a case of war profiteering in the extreme. It failed miserably. It's target? The New York Gold Exchange, or Gold Room.
A British-born writer named Kinahan Cornwallis (1839-1917) witnessed this event while working in New York City as a reporter for the New York Herald. We at Viral History Press LLC are proud now to bring you Kinahan's account, first published in pamphlet form by A.S. Barnes & Company in 1879...
To read the complete article, see:
BOOKS- The NEW YORK GOLD ROOM: Wall Street's Big Gamble on the Civil War (http://coffeewithken.blogspot.com/2012/05/books-new-york-gold-room-wall-streets.html)
A Salt Lake City paper published a decent article July 5, 2016 about that Mormon $20 gold piece we mentioned a couple weeks ago. -Editor
A rare Mormon $20 coin stored in a family's lock box for the past 50 years will go up for auction this September.
"It could go for $500,000 to $600,000, and that's conservatively," said George Ricks, a currency expert who works at Legacy Rare Coins, in Salt Lake City. "You never know when you get two people bidding who really want it."
Ricks said that members of the Church of Jesus Christ of Latter-day Saints minted their own gold pieces for local exchange and for use purchasing supplies and other items from elsewhere in the United States.
Since Utah, then known as Deseret, was not part of the United States at the time, residents didn't use U.S. currency, which was also in short supply in the west.
Utah became a U.S. territory in 1850 and a state in 1896, and the Mormon Mint — which Ricks said was located in one of church president Brigham Young's residences, Beehive House — was phased out.
The rarest of the coins is the $10 gold piece, of which only a dozen are known to exist of the 47 reportedly minted.
As for the other denominations, the $2.50, the $5 and the $20 coins, the numbers of the surviving gold pieces are not known.
The LDS Church History museum has replicas of coins and the equipment used to make them. The designs of most coins are simple, showing clasped hands to signify strength and unity on one side, and an eye on the other.
To read the complete article, see:
Mormon Gold Coin To Hit Auction Block This Fall (http://gephardtdaily.com/religion/mormon-gold-coin-to-hit-auction-block-this-fall/)
To read the earlier E-Sylum article, see:
1849 MORMON GOLD $20 COIN SURFACES (www.coinbooks.org/esylum_v19n25a17.html)
Jim Harris writes:
The article on the replicated button in last week's E-Sylum has inspired me to discuss the subject of copies and replicas.
For coin collectors a coin is either genuine or fake; it's black or white, no shades of gray. This is evident in the MANTIS catalog of all the items in the collections of the American Numismatic Society. All copies are listed as "Fake." It's genuine or it's fake.
With the Hobby Protection Act of 1973 copies of American coins were now permitted provided COPY is stamped on the coin. There were a few other copies made before this -- like large replicas of coins made into coasters and such – but these attracted little attention from either collectors or the Secret Service.
It might surprise collectors there are 13 classes of copy and replicated medals (and some coins). -- 13 different kinds each with a different purpose and each with their own terminology. Here we turn to the list in my Encyclopedia of Coin and Medal Technology for their descriptions.
Deluxe Copy – Made with authority for sale to the recipient only in better materials or workmanship than the original, as a decoration prepared in a more precious metal – say it was issued in silver, but the recipient may order it made in gold at his own expense.
Custom Copy – Made with authority for sale as a second or subsequent copy (say a decoration to be worn on a second uniform) or to replace a lost original, or other official use; a custom order usually of one made by original maker and dies. Also called replacement medal or sometimes jeweler's copy.
Reissue – Copy made with authority after lapse of time without change from original issue and reuse of original dies to strike a new piece or a new production run.
Revision – Copy made with authority and with a change of design no matter how minute, requiring retooling the original dies or creating entirely new copy dies. Such change might be a new date, new logo, change of sponsor's name, correct a design error, or similar reason.
Replica – Made with authority where a major portion of the previous design is used to make a new coin or medal. Replication is the most common form of copy making. No unauthorized use here, new dies or molds are used to make the new issue.
Collectors' Copy – Made with authority for sales primarily to collectors or public; these copies are usually electrotypes (as copies sold by museums of specimens in their collections as the British Museum did in the late 1800s made by Robert Ready and sons).
Reproduction – Made without authority and reproduced in a new model or composition. A large gray area of legality.
Facsimile – Copy without authority, closely resembling the original and made by any method, as costume jewelry medals.
Private Copy – Made without authority for private use; these copies are usually cast in plaster or metal and if sold may be questionable status (study copies cast in plaster for scientific or scholarly study are certainly legal; private metal copies in off metal are a gray area, but copies the same as the original are outright forgeries).
Imitation – Copy made without authority and technically not illegal; usually of poor quality, or a souvenir status (to be given away), or play money (as child's play copies, or play coins).
Restrike – Copy made without authority from original dies at a later date (and often in deteriorated state, as struck from cracked or rusted dies).
Forgery – Copy made without authority and with intent to deceive.
Counterfeit – Copy made without authority and with intent to deceive and defraud both collectors and the public. Fake and spurious also denote a counterfeit status.
There are two related terms – Contemporary copy – copies made and used while the originals still circulate, say, as ancient coins or early American colonial coins. The second term is Novedel. It means made by the original mint with new copy dies. This was done in Russia and elsewhere.
This is an example of the entries in this Encyclopedia. Not all the terms are as long as the 3½ columns on Copies and Replicas, but more than fifty entries are even longer. The book covers the entire field of die=struck numismatic items.
To read the earlier E-Sylum article, see:
INAUGURAL MEDAL REPLICATED AS A BUTTON (www.coinbooks.org/esylum_v19n27a10.html)
My son Tyler has developed a fancy for large denomination bills. He's been accumulating cash this spring from mowing neighborhood lawns and other chores, and last weekend he asked me to convert part of his stash into four $100s and for $50s, which I was happy to do at our local bank branch last Saturday. But I saved this note with an overstamp I hadn't seen before: "Spent By Lawful Gun Owner". -Editor
To read the complete article, see:
Getting It Done: The Money Stamp Movement is Underway (www.usconcealedcarry.com/getting-done-money-stamp-movement-underway/)
Money may well have made many a political career but one American artist has now forged his own success crafting politicians themselves out of cold hard cash.
Meticulously handcrafted using small pieces of money -- mostly U.S. one dollar bills -- Mark Wagner's currency collages reconfigure the familiar green and black paper into mythical creatures, fantastical garden scenes and US politicians past and present.
"The dollar bill is publicly valued, and I like making it privately valuable -- or to reflect how rich the person is that I'm depicting." says Wagner. "A lot of American figures really are made by the U.S. currency."
Originally a printer and specialist book binder who has long dabbled in collage, Wagner first started cutting up dollar bills as material for his art in 1999 after he went looking for the most "common" paper he could find to use for one particular piece.
He soon came to realize the versatility money gave him as a medium, as well as the possibilities to explore what money means to people and the essential part it plays in everyone's life.
Although he uses other types of paper, money has now been Wagner's primary artistic medium for the last decade and a half, with its texture and multifaceted designs translating well to his unique mosaic style.
"My favorite part -- it's so tiny -- Washington's right lapel. It doesn't mean anything, his right lapel is dark next to a white line but if you get 1,000 of them and glue them together it makes a nice texture and I hadn't considered art like that before," he explains.
Each collage is created using small pieces of deconstructed bills, carefully glued into place using a brush, and Wagner uses every single part of the bill, whether it be for Abraham Lincoln's nose, Barack Obama's ears or for decorative framing around the edge.
"Donald Trump's eyebrows, they're very leafy and those same leaves can become a hedge, and something like a hedge has a metaphoric interest to me. It's a nice looking plant, but it also separates one neighbor from another neighbor," adds Wagner.
The artist doesn't normally track how many bills he uses to create a collage, but says he did do a full accounting of the money used for one 17 foot tall collage he created of the Statue of Liberty -- which took 1,121 one dollar bills and 81,895 individual scraps of those bills.
And although cutting up U.S. tender is technically illegal, Wagner says he has never had any problems with law enforcement.
The U.S. Federal Reserve itself recently acquired some of his now highly-collectible art while the National Portrait Gallery, which is part of the Smithsonian Institution, once displayed a piece of his just three blocks from the Federal Bureau of Investigation (FBI) headquarters.
To read the complete article, see:
Art of the dollar: The political portraits crafted out of cold hard cash (www.cnn.com/2016/07/04/arts/mark-wagner-currency-collage/index.html)
To read the earlier E-Sylum articles, see:
MARK WAGNER'S MONEY ART (www.coinbooks.org/esylum_v14n45a25.html)
SLATE ARTICLE ON MONEY ARTIST MARK WAGNER (www.coinbooks.org/esylum_v17n12a32.html)
MONEY ARTIST MARK WAGNER'S DOLLAR BILL COLLAGES (www.coinbooks.org/esylum_v17n12a31.html)
METAL detecting enthusiast Ronald Lees was "ecstatic" when he unearthed the find of a lifetime in a field at Peover Superior.
The 62-year-old initially found dozens of Roman coins, which became a hoard of almost 7,800 after archaeologists helped reveal the full extent of the amazing discovery.
The bronze coins were produced in the third century, and the majority were found in a pot a few inches under the ground.
Mr Lees, from Altrincham, discovered the coins when he and friend Rick Parker made their fifth trawl of a field on a cold, wet winter's day in January 2015.
At an inquest into the find at Macclesfield Town Hall on Wednesday, Alan Moore, deputy coroner for Cheshire, declared the coin hoard to be treasure.
Mr Moore read out a report by Richard Abdy from the British Museum.
In his report Mr Abdy said the coins date from AD 251 to 274, and are similar to the many Romano-British coin hoards buried in the aftermath of the breakaway Gallic Empire.
The empire was established in AD 260, he said, had held dominion over Britain and was reconquered by the legitimate 'central' Empire under Aurelian in AD 274.
The coins include ones from the earliest years of Aurelian's reign, and the latest are those of Tetricus I, AD 271-4 and his young son Tetricus II, the last of the Gallic Emperors.
The greatest number, 1,902, are from the reign of Tetricus I, with 745 from his son's reign.
There are 1,670 coins from the reign of Victorinus, AD 269-71, 899 from Gallienus' reign, AD 260-8, 599 from the reign of Claudius II, AD 268-70, and 354 from Posthumus' reign, AD 260-9.
To read the complete article, see:
Almost 8,000 Roman coins were unearthed in a field in Peover Superior (www.knutsfordguardian.co.uk/news/14604242.Almost_8_000
_Roman_coins_were_unearthed_in_a_field_in_Peover_Superior/)
Eight gold coins discovered during an archaeological excavation in Germany could confirm the site of the legendary Battle of Teutoburg Forest.
Such a find is extremely rare, the researchers say, and this recent discovery at Kalkriese expands the number of gold coins collected at the site by more than double the previous amount. The coins featured images of the Emperor Augustus, with the imperial princes Gaius and Lucius Caesar on the back, and all date back to a period before the ancient battle.
In just six weeks of digging this season, archaeologists have uncovered mounting evidence that indicates Kalkriese was once the site of the ancient battlefield, according to Forbes. Roughly 18,000 men were killed during the slaughter in Teutoburg Forest in 9C, when German tribes led by Arminius ambushed three Roman legions.
Researchers from the University of Osnabrück and Kalkriese, who led the dig, say the discovery of the eight gold coins is one of 'extraordinary' luck.
All are in a good state of preservation, though some show significant traces of use.
The team discovered the coins – called 'aurei' – all within a few meters of each other, indicating a coin purse was likely dropped to the ground in the course of fighting, or intentionally hidden.
These coins were minted between 2BCE and 5CE, and the archaeologists speculate they once belonged to an officer or higher-ranking Roman soldier.
These coins would have been of considerable value, they say, and before the most recent discovery, only seven gold coins had been found at the ancient battlefield.
To read the complete article, see:
Eight gold coins discovered in Germany mark the site of an ancient Roman massacre, archaeologists say (www.dailymail.co.uk/sciencetech/article-3670663/Eight-gold-coins-discovered-Germany-mark-site-ancient-Roman-massacre-archaeologists-say.html)
Christine Karstedt forwarded this press release about the upcoming Stack's Bowers Galleries sale at the American Numismatic Association convention in Anaheim, CA later this summer. -Editor
Stack's Bowers Galleries is pleased to announce details of their upcoming World Coin, Ancient Coin & World Paper Money Auction, to be held in conjunction with the 2016 ANA World's Fair of Money between August 9 and 13. The sale will be held at the Anaheim Convention Center, located at 800 West Katella Avenue in Anaheim, California. The Ancient Coin and World Coin sale will be split between two days, with Session A commencing on Wednesday morning August 10, at 9:00 AM sharp at the convention center. Session B will start two days later at 9:00 AM on Friday morning. Session C, featuring World Paper Money, is scheduled to begin at 6:00 PM that same evening.
There will be something for everyone in this year's ANA sale. With nearly twice as many ancient coins as last year, Session A will kick off the sale with a number of extraordinary pieces that are sure to captivate bidders. One of the early stars in the auction will be a stunning Agathocles electrum 100 Litrae in Fine Style, grading Choice Almost Uncirculated with 5/5 Strike and 5/5 Surfaces. Among Roman Empire issues, lot 20156 offers a magnificent gold Aureus of Domitian also in Fine Style and also grading Choice Almost Uncirculated. Collectors of ancient coins will certainly want to see a very rare Septimius Severus Family Aureus several lots later. Grading a solid Extremely Fine, the piece is sure to generate much excitement.
Moving on to world coins, the breadth of material presented will be astonishing. Beginning with an Albanian 1926 Specimen striking of the Skanderbeg 20 Franga in SP-64+ and ending with a 46.4-pound stone Fei from Yap Island, the live auction lots represent some of the most diverse and desirable world coinage available. Along the way, countless rarities will pique the curiosity of collectors, with specialists sure to find irresistible pieces.
There are too many highlights in the Stack's Bowers Galleries official ANA auction to mention them all here. But to give bidders some idea of what is in store, consider lot 20354, a large gold 1934 Czechoslovakia Kremnica Mines 10 Dukaten with an affinity for the number 68. It is not only from a mintage of just 68 pieces, but it is also graded MS-68 by NGC! More than 100 times rarer than the Duke Wenceslas on horseback issue, the coin is the finest graded by a three-point margin at the grading services.
Also in gold, and also of substantial size, lot 20502 will present an important Portugaloser (10 Ducat) dated 1689. Issued for the German State of Hamburg, the piece depicts a fantastic cityscape view. Graded MS-63 by NGC it is as one of the finest extant for this rare issue.
With well over 100 lots attributed to Great Britain, it is a formidable challenge to narrow the list to just one or two sensational coins. Instead, we note that no fewer than 28 different rulers are represented, beginning with a Kings of Wessex Penny struck for Alfred The Great in Almost Uncirculated-Details and continuing to a fabulously rare 1958 Elizabeth II proof set, one of fewer than 20 made and including the gold Sovereign in PCGS PROOF-64 DEEP CAMEO. Also from this same realm, will be a group of Isle of Man coinage (including patterns) that collectively make up one of the most comprehensive offerings in recent memory.
Leaving Britain, and after solid offerings from India, Iran and especially Italy, bidders will land 12,964 nautical miles away in Japan and find lot 21127, a large nearly Mint State Presentation Oban dating to the early 1860s that retains a nearly full ink signature. Continuing eastward to Mexico, the next great rarity is found in lot 21153, an imaginary bust gold 8 Escudos dated 1747 and struck for Ferdinand VI prior to the arrival of a portrait punch from Spain. Graded AU-55 by PCGS, it ranks as one of the finest surviving examples. Also from the Spanish Colonial Empire is a must-see lot from Peru, the only Pillars Over Waves 8 Reales produced under assayer Alonso de Rincon and dating to ca. 1568-71. Graded EF-Details it is one of only a handful known.
Meanwhile, back in Europe, the Romanian offerings will spur dinner conversation at many tables after the end of the sale. Few collectors who specialize in Romanian coinage have ever seen the concentration of rarities seen here. A total of 35 lots representing page after page of rarities make up the Stambuliu catalog and include patterns, pieforts, and off-metal strikings. Lot 21377 will give some idea of what awaits: A 1940 gold 12 Ducat, one of 348 made and graded MS-63+ by PCGS!
Heading eastward yet again, the next stop is 18th century Moldavia & Wallachia. From the E.E. Clain- Stefanelli Collection (as are many of the Romanian rarities), a group of exceedingly rare Russian struck occupation issues dating to the First Russo-Turkish War will be sold. These are all fantastic coins, the greatest of which is the 1773 Pattern 2 Para/3 Kopeks struck in silver. Very likely the finest extant, it combines every attribute a collector could ask for: Rarity, condition, and a great story of hardship overcome in the pursuit of producing coinage.
As Friday afternoon draws to a close, some of the most spectacular fireworks of all will be launched. The Russian section includes multiple great rarities, a significant number of which have been sequestered in an advanced collection since the early 1980s. Many of these are coins most collectors can only dream of seeing, much less owning. Yet here they are, some of the greatest Russian numismatic treasures offered in many years. Think for a moment about rare Russian Imperial coins. Then think about gold. Then think about proofs. Then think about all of these traits combined into the finest known of Russian Imperial gold proof coins! You now have a general idea of what to expect.
Multiple denominations and dates of Alexander III proof gold coinage lead the way to the Nicholas II gold proofs, including a magnificent 1902 large 37-1/2 Ruble in PCGS PROOF-62. This will be followed by the finest graded 1908 Nicholas II 25 Ruble graded PCGS PROOF-65. From a mintage of 150 and struck for the Tsar's 40th birthday, it is conceivable they were handed out by Nicholas II himself as party favors in May of 1908. The opportunity for research on these Russian rarities is almost limitless, with the story behind these coins still not fully told more than a century later.
As the live sale winds down, more exceptionally desirable lots will cross the block. The Swiss section will feature not just one but two 1925-B Switzerland 100 Francs coins, both in magnificent MS-65 condition. And everyone will want to stay to the very end to see which bidder hauls away the Yap stone. Measuring 17 inches across, it is the near-ideal size for display in an office or home.
On Monday, beginning at 9:00 AM PT, the Internet-Only Session D will begin, with the World Paper Money Session E commencing at 12:00 noon the following day. Much like the live sale, this year's Internet sessions are considerably larger than last year's. With world coins from over 100 different countries offered, and with heavy concentrations in Canada, Great Britain, German States, Mexico and South Africa, the session will provide a panorama of world coinage, many with attractive opening price points.
Lot viewing prior to the sale will be available by appointment only at the Stack's Bowers Galleries Santa Ana office July 15-21, by appointment only at their New York store July 27 – August 1, and without appointment starting Tuesday, August 9 at the Anaheim Convention Center the week of the sale.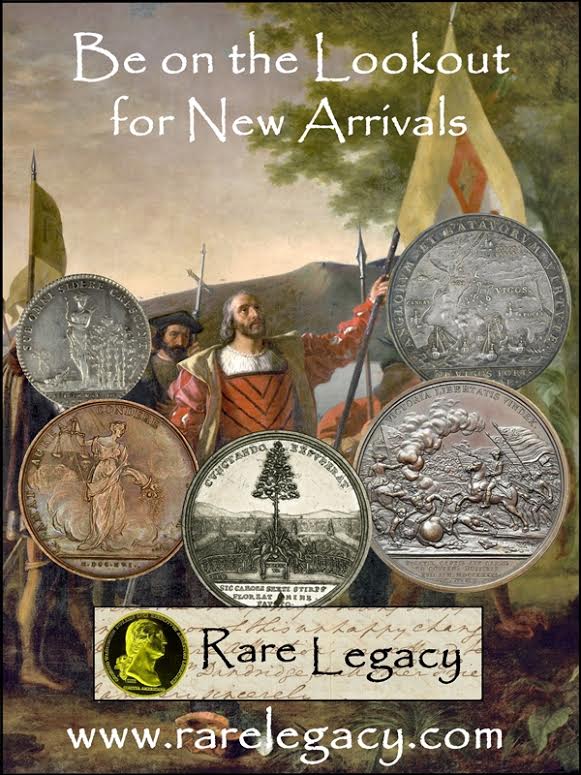 Please find all results at www.kuenker.de. The fall-auctions will take place September 26-30, 2016. You may order catalogues at Künker, Nobbenburgerstrasse 4a, D-49076 Osnabrück; phone: + 49 541 96202 0; fax: + 49 541 96202 22; or via email: service@kuenker.de. Consignments will be taken in up to 12 weeks prior to the next auction.
Lot 3: PARISII (Celts). Gold stater, around 60 BC. Very rare. Good very fine. Estimate: 20.000,- euros. Hammer price: 23.000,- euros
Lot 8: TARENTUM (Calabria). Gold stater, 334-332. Very rare. Extremely fine. Estimate: 40.000,- euros. Hammer price: 46.000,- euros
Lot 146: POSTUMUS, 260-268. Aureus, 261, Cologne. Extremely rare. Good very fine / Extremely fine. Estimate: 20.000,- euros. Hammer price: 38.000,- euros
Lot 167: VALENTINIAN III, 425-455. Solidus, 437, Thessalonica. Extremely rare. Extremely fine. Estimate: 30.000,- euros. Hammer price: 42.000,- euros
Lot 197: ARTABASDOS, 742-743. Solidus with Nicephorus. Extremely rare. Extremely fine. Estimate: 35.000,- euros. Hammer price: 44.000,- euros
Lot 243: RUSSIA. Silver medal 1708 by S. Gouin, on Russian Admiral Fyodor Apraksin. Later, 18th century-striking. Very rare. Extremely fine to FDC. Estimate: 3.000,- euros. Hammer price: 30.000,- euros
Lot 345: RUSSIA. Alexander I, 1801-1825. Gold medal of 48 ducats 1814, designed by Czarina Maria Feodorovna. Extremely rare. Almost FDC from polished dies. Estimate: 125.000,- euros. Hammer price: 175.000,- euros.
Lot 403: RUSSIA. Gold medal 1838 by P. Utkin, on the groundbreaking of the Cathedral of Christ the Savior in Moscow. Extremely rare. FDC. Estimate: 125.000,- euros. Hammer price: 200.000,- euros
Lot 1006: BELGIUM. Small cast silver medal by J. Jonghelinck, on Dutch lawyer and ambassador of Charles V, Vigilius Ayta van Zuychem (1507-1577). Very rare. Extremely fine original cast. Estimate: 750,- euros. Hammer price: 9.500,- euros
Lot 1140: FRANCE / LORRAINE. Charles III, 1545-1608. Reichstaler n.d. (1559). Ex Vogel Collection. Very rare. Extremely fine. Estimate: 15.000,- euros. Hammer price: 28.000,- euros
Lot 1422: Silver medal 1629, on the capture of the Spanish Silver Fleet by Dutch Admiral Piet Heyn in Matanzas Bay. Extremely rare. Almost extremely fine. Estimate: 2.500,- euros. Hammer price: 20.000,- euros
Lot 1785: GERMANY / BRUNSWICK-LÜNEBURG. George William, 1648-1665. Löser of 5 reichstaler 1660, Zellerfeld. Extremely rare. Extremely fine. Estimate: 15.000,- euros. Hammer price: 65.000,- euros
Lot 3013: GERMANY / REGENSBURG. 5 ducats 1627, on the groundbreaking of the Trinity Church on July 4. Very rare. Trace of mounting, very fine. Estimate: 3.000,- euros. Hammer price: 9.500,- euros
Lot 3018: GERMANY / REGENSBURG. Ducat 1634. Extremely rare. Extremely fine. Estimate: 15.000,- euros. Hammer price: 30.000,- euros
Lot 3087: GERMANY / REGENSBURG. Convention taler n.d. (1790-1792) with title of Leopold II. Extremely rare. Extremely fine. Estimate: 5.000,- euros. Hammer price: 20.000,- euros
Lot 3118: GERMANY / BAVARIA. Maximilian III, 1745-1777. Ducat 1762, Munich, Isar river gold. Extremely rare year. Extremely fine. Estimate: 15.000,- euros. Hammer price: 32.000,- euros
So THAT'S where rivers come from... I like this one - a simple, unbusy design. -Editor
Lot 3210: GERMANY / HESSE-KASSEL. William V, 1627-1637. 10 ducats 1634, Kassel. Willow striking. Probably only known specimen in private hands. Extremely fine. Estimate: 200.000,- euros. Hammer price: 220.000,- euros
There's a lot going on in that obverse scene. The coin design is very busy, but typical for the period and not nearly as bad as many other pieces of the era. A pleasing and interesting coin. -Editor
Lot 3220: GERMANY / LÖWENSTEIN. Charles Thomas, 1735-1789. 2 ducats 1754, Nuremberg. Very rare. Probably unedited. Extremely fine. Estimate: 10.000,- euros. Hammer price: 24.000,- euros
Lot 3958: GERMAN EMPIRE. Prussia. William I, 1861-1888. 10 mark 1878 B. J. 245B. Extremely rare. Very fine. Estimate: 50.000,- euros. Hammer price: 60.000,- euros
Lot 4073: GERMAN EMPIRE. Saxe-Coburg- Gotha. Ernest II, 1844-1893. 20 mark 1872. J. 270. Very rare. Good very fine. Estimate: 50.000,- euros. Hammer price: 60.000,- euros
Lot 4299: GERMAN EMPIRE / DANZIG. Pattern for 10 pfennig 1923. Extremely rare. Extremely fine. Estimate: 500,- euros. Hammer price: 4.600,- euros
I've always enjoyed Danzig coinage and have collected a few pieces overthe years. The gothic lettering style is interesting and distinctive. -Editor
For more information, see:
https://www.kuenker.de/en
Medialia Gallery
335 W 38th St, 4th Fl, NY, NY 10018
(212) 971-0953
July 9 - August 6, 2016
Reception: July 16, 3-6pm
Hours: Wednesday-Saturday, 12-6pm, or by appointment
Space I
The 18th annual traveling exhibit
NEW IDEAS in MEDALLIC SCULPTURE
Featuring emerging artists from: Daido University, Japan, and Faculdade de Belas Artes da Universidade de Lisboa, Portugal
NEW VOICES An exhibition of medallic art by emerging artists from Bulgaria, Portugal, and USA, featuring: Nathaniel Butler, André Domingos, Evgenia Ilkova, Evgenia Ivanova, Samantha Kanelstein, Catarina Mendes, Ana Sofa Neves, Paulo Perre, Sonya Radeva, Vanessa Silva, Sissi, Stevlin Yovchev
Space II
MICROUNIVERSE
Drawings, collages, prints & medallic art by gallery artists:
Alexander Befelein, Lindley Briggs, Tobias Canfeld, Adrian DiMetriou, Heide Dobberkau, Robert Donahue, Conseulo de la Cuadra, Suzi Evalenko, Gabriella Gasparova-Illesova, Amanullah Haiderzad, Marion Held, Jitsuzo Hinako, Kazuko Hyakuda, Kunio Izuka, Satoru Kakitsubo, Pawel Leski, Mashiko, Ryumei Murahashi, Irving Mazze, Ann Shaper Pollack, Polly Purvis, Herb Rosenberg, José Simaõ, Janis Strupulis, Virág Szabó, László Szlávics Jr., Gary Schoichet, Geer Steyn, Janis Strupulis, Mitsuo Takaya, Shou Taisetsu, José
Space III
The New Approach Contemporary Medallic Art Research Center
MEDALS of WAR, PROTEST, & PEACE
Selection from the collections of Dr. Jay Galst, Scott Miller, Normand Pepin, Dr. Ira Rezak, David Simpson, and Frederic Withington. Selections of work from Medialia Gallery artists: Yasufumi Chuma João Duarte • Leonda Froehlich Finke • Bernd Göbel • Cecil Howard • Raimo Jaatinen • Mico Kaufman • Pawel Leski • Michael Meszaros • Stephen Morris Nicola Moss • Berthold Nebel • Bogomil Nikolov • Krzysztof Szczepan Nitsch Jerzy Nowakowski • Polly Purvis • Natashia Ratcliffe • Hal Reed • Micheal Reed • Sonja Seibold • Marika Somogyi • Jeanne Stevens-Sollman Keichi Uryu • Elbert Weinberg
For more information, see:
www.medialiagallery.com
As the rain clouds began to blow out to sea over the fortress of Castillo San Felipe del Morro, I looked out over the crowd of veterans and their families, knowing that not even rain could ruin this day for them. On April 27, 2016, a team of Smithsonian staff traveled to Puerto Rico with the most recently issued Congressional Gold Medal, which was presented to the U.S. Army 65th Infantry Regiment, nicknamed "The Borinqueneers." According to the Senate's website, the medal was given in recognition of the regiment's "pioneering military service, devotion to duty, and many acts of valor in the face of adversity." The Congressional Gold Medal is the "highest expression of national appreciation for distinguished achievements and contributions by individuals or institutions," according to the site.
The first Congressional Medals were issued by the Continental Congress and struck in Paris during the American Revolution to "serve as an expression of national appreciation," according to the Congressional Research Service. Long before the power of the Internet, medals were small, portable objects on which images and messages could be struck and disseminated around the country and around the world. The medals were used to commemorate "distinguished contributions, dramatize the virtues of patriotism, and perpetuate the remembrance of great events." It should come as no surprise that the first recipient of the Congressional Gold Medal was General George Washington, the commander of the Continental Army. Washington received the medal for "wise and spirited conduct" in the Siege of Boston in June 1775.
The 65th Infantry Regiment is the recipient of the most recent medal in honor of its valor, determination, and bravery during the Korean War. The 65th is the first segregated Hispanic military unit in the history of the United States. The 65th Infantry Regiment garnered the nickname "The Borinqueneers" originating from the Taíno name of the island of Puerto Rico (Borinquen). Puerto Rico became a U.S. territory in 1898 and in 1917, Puerto Ricans were granted statutory citizenship. The 65th Infantry Regiment participated in World War I, World War II, and the Korean War. Interestingly, the first shots fired from the United States, signaling its involvement in World War I, were shot from the fort of "El Morro" San Juan, Puerto Rico at a German ship that sailed into in San Juan Bay on March 21, 1915. Since that time, over 100,000 Borinqueneers have served as American war veterans and "The Borinqueneers" hold another distinction as the first military unit with service during the Korean War to receive this award.
To date, over 300 Congressional Gold Medals have been awarded. My congratulations to the Borinqueneers, whose patriotism inspires so many of us.
Launch ceremonies for coins and medals are a unique opportunity for numismatists. Thanks to Hillery and the NNC staff for documenting the event. The article omitted the numismatic details however, so below is some information from the U.S. Mint site. -Editor
The obverse design depicts a portrait of a fictional Borinqueneer. The soldiers in the background are in an inverted "V" formation, taking the high ground with fixed bayonets during an assault on the enemy during the Korean War. The inscriptions are "65th INFANTRY REGIMENT" and "BORINQUENEERS." The Crossed Rifles insignia appears at the bottom of the design.
The reverse design depicts the Castillo de San Felipe del Morro of San Juan, Puerto Rico. It is a 16th-century citadel, a central symbol of Puerto Rico and the preferred military command ceremonial parade site of the 65th Infantry Regiment. The inscriptions are "HONOR ET FIDELITAS," "1899–1956," "WORLD WAR I," "WORLD WAR II," "KOREAN WAR," and "ACT OF CONGRESS 2014."
Obverse Designer: Joel Iskowitz
Obverse Sculptor–Engraver: Phebe Hemphill
Reverse Designer: Donna Weaver
Reverse Engraver: Renata Gordon
To read the complete articles, see:
"Honor Et Fidelitas:" The awarding of a Congressional Gold Medal to the "Borinqueneers" (http://americanhistory.si.edu/blog/honor-et-fidelitas-awarding-congressional-gold-medal-borinqueneers)
http://catalog.usmint.gov/65th-infantry-regiment-borinqueneers-bronze-medal-3-inch-15ML.html?cgid=military#_ga=1.133729418.542445767.1465764077&start=1
Nick Graver forwarded this article about a Rochester, NY police officer who will be given the Carnegie Hero Medal. Thanks. -Editor
Rochester Police Officer Christine Wilson will be presented with the Carnegie Medal for saving four small children in November 2013.
The ceremony will be held at 10 a.m. Friday in the auditorium of the Public Safety Building, 184 Exchange Boulevard.
Wilson is one of 20 people nationally awarded the medal this year for extraordinary acts of heroism. Nominees are selected for the award that may come with a grant, according to the Carnegie Hero Fund Commission.
In November 2013 Wilson, off-duty, was driving behind a minivan in Henrietta that got T-boned and with the help of local citizen Frank DiStefano rescued the four children. While they were getting the children out, the minivan burst into flames. In April Good Morning America recognized Wilson and DiStefano for their actions in a segment.
The fund was started in 1904 by Pittsburgh steelmaker Andrew Carnegie after a massive explosion in a coal mine in Harwick, Pennsylvania, that killed 181 people, including two victims who entered in attempts to rescue people, according to the commission's website.
To read the complete article, see:
RPD officer to be given Carnegie Medal (/www.democratandchronicle.com/story/news/2015/05/21/rochester-police-christine-wilson-carnegie-medal/27719321/)
For more information on the Carnegie Hero Fund Commission, see:
www.carnegiehero.org
Frank Draskovic writes:
Thanks. I added an image of one of the medals. -Editor
Soccer superstar Pele's medals, awards and memorabilia were sold at auction June 7-9, 2016 in London by Los Angeles based Julien's Auctions. Among the 1609 lots were many items of interest to ODM (Order, Decoration & Medal) and general medal collectors.
Just two of the many official international awards being sold, Brazil awarded their favorite son the Order of Military Merit and the Order of Aeronautical Merit (lots 69 and 70). Both Grand Officer sets with original 1995 award documents and citations, they realized, respectively, $1440 and $1106, about three times what an anonymous recipient's medals of similar late vintage might bring, but not excessive considering Pele's international fame.
By comparison his 1970 Mexico FIFA World Cup Winner's Medal, and a record third World Cup medal for Pele (lot 1538), brought $498,000. Such a lofty price for a small 18 karat gold, and in this case, un-named medal, demonstrates that for award medals, both military and civilian, collectors' perecived valuations are strongly based on the fame and exploits of the recipient, not only the rarity, or lack thereof, of the medal itself.
Caption descriptions and prices realized of all 1609 lots, including the 25/20% buyer's fee, can be viewed at...
http://www.juliensauctions.com/auctions/2016/pele/results.html
The entire lavishly illustrated three volume set of catalogs can be seen at...
http://www.juliensauctions.com/auctions/2016/pele/icatalog-list.html
A region in north-western Russia has said it won't accept any divorce applications on 8 July, as the country celebrates its version of Valentine's Day.
Officials in the Novgorod region say that on Friday they'll be dealing only with people who want to tie the knot - not undo it, the Tass news agency reports. Russia is marking Peter and Fevronia Day, a celebration of family, love and faithfulness, which is traditionally considered a lucky day on which to get married. Saints Peter and Fevronia are the Orthodox patrons of marriage, and the holiday has been officially marked since 2008.
Novgorod is going big on the celebrations this year, with more than 300 festive events across the region. There will be "ritual betrothals", dances, flashmobs and bike rides dedicated to strengthening families, according to Tass.
Couples who have been together for 25 years will be given medals "for love and faithfulness", and those who have raised between four and seven children will be honoured for their "loyalty to parental duty". Irina Samusova from Novgorod's civil registry office says that since 2008, only 12% of the marriages which took place in the region on 8 July have ended in divorce.
To read the complete article, see:
Russian region 'bans' divorce for one day (www.bbc.com/news/blogs-news-from-elsewhere-36745210)
Italy is in many ways a notional country. Perhaps that's why it has a notional secession dispute involving two notional monarchs.
The 330 residents of Seborga, a picturesque, 1,000-year-old village overlooking the Ligurian Sea near the French border made an appeal for independence long before the U.K. ever had the idea, only to be turned down by every possible legal authority.
That was before this spring, when Nicolas Mutte, a shadowy, possibly French figure whose occupation is unknown and who would only answer questions in writing, posted a video online proclaiming himself "His Serene Highness Nicolas I," Seborga's new ruler. "A new chapter in Seborga's history starts today," Mr. Mutte declared, in French. Top of his wish list was splitting from Italy.
His proclamation came as news to Marcello I, more commonly known as Marcello Menegatto, a 38-year-old former professional speedboat racer who was selected to rule Seborga in 2010.
"Seborga is a free and sovereign principality that has elected me as its prince," said Prince Marcello in an interview. "Mr. Mutte has no rights over Seborga."
Never mind that Italy's constitutional court and the European Court of Human Rights both dismissed Seborga's petition for independence, or that the hamlet has no legal monarch at all—in reality, a mayor runs the town, applying Italian laws. The struggle for the throne has stoked serious passions.
"Due to its history, Italy is very sensitive to the idea of micronations and local independence," says Graziano Graziani, an Italian writer who studies micronations.
In the 1960s, some of Seborga's residents began to claim Italy had annexed the town "illegitimately and unilaterally," according to the principality's official website. A local flower farmer named Giorgio Carbone started a liberation campaign.
Seborga residents embraced his claim and elected him prince in a locally organized vote in 1963.
Under Giorgio I, the principality adopted a constitution and a national anthem, and appointed ministers and representatives abroad, including to the U.S. It resurrected the white and azure flags of the ancient principality.
When Prince Giorgio died in 2009, he was succeeded by Prince Marcello, a local real-estate entrepreneur, elected to a seven-year term. Over time, the urge to secede waned, as the royal government and its traditions mainly served as a tourist attraction.
To read the complete article, see:
Italian Pretenders to the Crown Pretend to Secede (www.wsj.com/articles/italians-pretending-to-be-royal-squabble-over-pretending-to-secede-1467737182)
Seborga is a principality landlocked inside Italy that unlike San Marino and Vatican City, is often overlooked by coin collectors.
According to the January issue of Hemispheres magazine, "You can also try to dig up a few rare luigini, the local currency, to pay for your expresso. (Stores in town accept luigini alongside the euro, but because 1 luigino equals 4.285 euros, making change can be a complicated procedure.)"
Collecting coins of Seborga may be a challenge since not many were made, but the greater challenge may be trying to figure out what coins have been made in recent history. The Seborga Mint actually dates to 1666 when gold and silver luigini denominated coins were struck by Prince-Abbot Edward. In more recent history, coins were issued between 1995 and perhaps 1996, with some unofficial issues struck in 1994. It appears there are 29 coin types issued in both base and precious metal issued in modern history. The base metal issues really were meant to circulate, while the precious metal content coins were meant strictly for collector consumption.
Seborga's 20th century coins were issued in denominations of 5, 15 and 50 centesimi (expressed as a 1/2 luigino), as well as 1 and 7.5 luigino. No bank notes have been issued.
It is understood no further coins have been produced since 1996. The Italian government has taken a dim view of the fact Seborga chose to strike distinctly modern coinage designs on coins meant to be used as money, rather than making official restrikes of its 17th century issues to be sold as souvenirs.
The Italian government has put pressure on the local Seborga prince to abandon the luigini in favor of the euro, but at the time this article was being written it was understood the luigini is still treated as a legal tender currency as was explained in Hemispheres magazine.
To read the complete article, see:
Seborga Coins Legal Tender (www.numismaster.com/ta/numis/Article.jsp?ad=article&ArticleId=24798)
To read the complete article, see:
Seborga - Luigino (1994-date) (http://en.numista.com/catalogue/seborga-1.html)
One local resident has a special connection to our older currency.
Therese Danis' father is in the picture on the back of a one dollar bill.
In 1969, the Bank of Canada introduced the first multi-coloured bank notes, changing the design of Canadian currency. That series, which was printed through until 1979, featured images of Canadian scenery on the back.
The one dollar bill, that entered circulation in 1973, had a scene showing Parliament Hill in the background and a logging boat in the foreground. That boat belonged to Danis' father Ovila Villeneuve.
Danis has fond memories of that boat, which her father used to move logs east to Montreal. She remembers living along the Ottawa River and as his boat approached the area near their home, he would toot the horn and the Villeneuve children would run to the window to wave their dad on.
Danis said she was old enough to remember the boat going past the house so she quickly identified it on the back of the bill.
"He would be bringing the logs down to be made into pulp," she said. "We had a big house and the girls' bedroom had a big window facing the river. He would pump the horn just once or twice - I'm on my way (it meant)."
Danis said once her father could see the house he would blow the whistle again and they would come running to wave to him.
Villeneuve was born on July 14, 1878, and died on Jan. 4, 1955, so he never got to see his boat immortalized on Canadian currency.
To read the complete article, see:
Cornwallite's father has his boat right on the money (www.standard-freeholder.com/2016/07/08/cornwallites-father-has-his-boat-right-on-the-money
With the impending split of Britain from the European Union other differences are more readily noticable. Last week we featured a video showing the making of the new Bank of England polymer note. This slideshow illustrates the making of the new 50 euro banknote using a traditional cotton substrate. -Editor

Blending Cotton

Adding Serial Numbers
To read the complete article, see:
From cotton to cash: how to (actually) make a euro (www.dw.com/en/from-cotton-to-cash-how-to-actually-make-a-euro/g-19376795)
To read the earlier E-Sylum article, see:
VIDEO: THE MAKING OF THE NEW FIVER (www.coinbooks.org/esylum_v19n27a26.html)
A construction worker splashed out a fortune on partying and fast living after his boss paid him £40,000 too much - because he got a decimal point in the wrong place.
Steven Burke blew £28,000 on a new car, cocaine , booze and hotels after the costly blunder by his company.
He was expecting a pay check of £446.60 - but couldn't believe his luck when a massive £44,660 dropped into his bank account instead.
A court heard the company director put his decimal point in the wrong place.
But instead of letting them know, Burke filled his boots with designers clothes and online gambling.
He told a court he thought he had been a lucky victim of 'cyber crime'.
Yeah, right. Nigerian princes wire money into my account every other day, and I have to empty three ATMs to withdraw it all. -Editor
To read the complete articles, see:
Worker blows fortune on bender after boss gets decimal point wrong and pays him £40,000 too much (www.mirror.co.uk/news/uk-news/worker-blows-fortune-bender-after-8368286)
Misplaced decimal point gives extra £40,000 to worker, who spends it (http://boingboing.net/2016/07/08/misplaced-decimal-point-gives.html)
To read the earlier E-Sylum article, see:
THE KARSH PHOTO OF WINSTON CHURCHILL (www.coinbooks.org/esylum_v19n26a29.html)
Handerpants, underwear for your hands! The internet's favorite horse head mask! The librarian action figure with "Amazing Shushing Action!"

Seattle's Archie McPhee is one of the largest and oldest novelty designers and manufacturers in America, providing the average Joe with items that seem like they were designed in some other dimension where the laws of practicality and common sense no longer apply. They have a long, colorful history of bringing weird and unfathomable items to an unsuspecting world. But it's not all screaming pickles and wind-up teeth. Running one of the most successful novelty operations in the world can lead to some pretty bizarre disasters.

The company was founded around 1983 by curio aficionado Mark Pahlow, who would list strange, cool, often useless items in colorful mail-order catalogs. In the beginning, he would find bizarre items like acupuncture dummies and resell them explicitly as novelties to other outlets, such as head shops. As the business grew, Pahlow began importing odd items from manufacturers overseas whose warehouses he would visit to shop for oddities.

The store bought a couple of pallets of shredded money that had been destroyed by the U.S. Treasury. It came to them on pallets wrapped in plastic, simply a huge mound of shredded money, and Wahl was tasked with writing it up for the catalog. Among the uses he whimsically suggested for the product included using it to start a fire or buying a lot of it and trying to glue it back together again. But these are specifically some of the things you are NOT allowed to do with shredded money, according to federal rules, and after not too long, the Secret Service paid them a visit, guns and all.

"They let us know, in no uncertain terms, that we were not allowed to sell shredded money for any of those purposes," says Wahl. "They also specifically said that they were afraid the Iranians were going to buy all our shredded money, and try and destroy our financial system by flooding it."

As it turns out, you can only sell shredded money as a novelty within a strict set of guidelines, including keeping the amount less than one dollar bill and encasing it in tamper-resistant packaging, like a clear plastic keychain. And with no easy way to repackage and sell the bales of destroyed cash, it simply sat in their warehouse, which is when the real problem started.

"One of the things you don't know about money is that it is covered in human skin," says Wahl. "So as it gets hot out, it basically starts smelling like human flesh." The stench of the dead, rotting skin was overpowering, and any time the shredded money had to be dealt with, workers had to wear ventilator masks and gloves. Eventually, they were able to sell the reeking bails back to the original buyer at a steep loss.

To read the complete article, see:
The Strange Perils of Running a Novelty Item Empire (www.atlasobscura.com/articles/the-strange-perils-of-running-a-novelty-item-empire)

This week's Featured Web Page is an article about macerated currency at the Treasury Department.