About Us
The Numismatic Bibliomania Society is a non-profit organization devoted to the study and enjoyment of numismatic literature. For more information please see our web site at coinbooks.org
Subscriptions
Those wishing to become new E-Sylum subscribers (or wishing to Unsubscribe) can go to the following web page link
Membership
There is a membership application available on the web site Membership Application
To join, print the application and return it with your check to the address printed on the application. Membership is only $20 to addresses in the U.S., $25 for First Class mail, and $30 elsewhere. For those without web access, write to:
Terry White, Treasurer
Numismatic Bibliomania Society
P. O. Box 39 Hilliard, OH 43026-1278s
Asylum
For Asylum mailing address changes and other membership questions, contact Terry at this email address: terrywhite5475@yahoo.com
Submissions
To submit items for publication in The E-Sylum, just Reply to this message, or write to the Editor at this address: whomren@gmail.com
BUY THE BOOK BEFORE THE COIN
New subscribers this week include: Paul Williams, Kierstin Shields of Littleton Coin Co., John Quinlan, Mark Baskin, and "S. S. Crosby". Welcome aboard! We now have 2,006 subscribers.
This week we open with and NBS President's message from Marc Ricard, updates from two numismatic literature dealers, award reports from the ANA convention, two new books and two reviews.
Other topics this week include an unusual engraved half dime, numismatists George Ulex and Joe Esposito, Money Artist J.S.G. Boggs, the Charlotte Federal Reserve Branch, the PAN, NENA and NYINC shows, Lord Stewartby's gold coins, and stepping the mast.
To learn more about glass medals, crematory tags, Harriet Tubman on paper money, money robots Smash, Dash, Crash and Flash, 1906 Morgan dollars, and the second largest Fugio Cent I've ever seen, read on. Have a great week, everyone!
Wayne Homren
Editor, The E-Sylum


Numismatic Bibliomania Society President Marc Ricard filed this report on club events at last week's American Numismatic Association World's Fair of Money. -Editor

Holabird Addressing 2016 NBS Symposium
Photo: Wayne Homren
I have just returned from the ANA World's Fair of Money in Anaheim, and I can report with great confidence that the specialty of collecting numismatic literature is alive and well! On Thursday, one of the finest researchers in numismatics, Fred Holabird, shared his valuable techniques at our well-attended NBS Symposium. His dynamic style and ability to show us all how to "think out of the box" when conducting our research was invaluable.
The NBS Board of Directors met to discuss the fiscal state of our organization, and it was decided to raise the dues for NBS both in North America and internationally. Changes will be reflected in coming weeks here in The E-Sylum.

President Marc Ricard Introducing Wayne Homren
Photo: David Sundman

NBS Fundraising Auction Lots
Photo: Wayne Homren
Our meetings in Anaheim ended on a high note with our NBS General Meeting and Auction. Wayne Homren and Len Augsburger informed our members and guests on the progress on the Newman Numismatic Portal. The value of the Portal to researchers is already clear, and as the project expands, the information in these texts will be preserved for generations to come. Lastly, our tremendous NBS Literature Auction raised over $3800 for our organization, ensuring our fiscal solvency into next year. A special thanks to all that donated, bid, and helped with the auction.
I will continue to include monthly messages from the President's desk. If you have any comments, suggestions, or great ideas for NBS, please send them to me or any member of the Board.

Photos by David Sundman
For more information about the Numismatic Bibliomania Society, see:
www.coinbooks.org
Maria Fanning submitted this note announcing a new KOLBE & FANNING numismatic auction catalog sale. -Editor
KOLBE & FANNING List Cheap Catalogues For Sale!
It is a simple fact that many sale catalogues that contain good, solid information aren't worth much money on the secondary market. Collectors and researchers continue to need them, though the monetary return makes it difficult for booksellers to bother with them. As a result, they tend to pile up.
We have compiled a list of over 1800 catalogues and are making them available for between $3 and $10 each. These have not been exhaustively catalogued, with just the basic info noted. We have duplicate copies of some items, but not all.
Items will be available at the prices listed for 2 weeks. After September 4 remaining items will be 50% off the listed price for one more week before they are cleared out to make room for other titles.
To download the price list, see:
http://www.numislit.com/dl.php?type=pdf&file=/pdfs/Kolbefanning2016CheapList.pdf
Email your order to orders@numislit.com today to reserve your catalogues. They won't last long!
Fred Lake submitted this announcement about his upcoming sale. Thanks! -Editor
Lake Books' 125th mail-bid sale of numismatic literature is now available for viewing on their web site at http://www.lakebooks.com/current.html The 489-lot sale features selections from the Estate of Gary A. Overton and twenty other notable numismatists. Included in the listings is a long run of Numismatic Notes and Monographs from the A.N.S. ; excellent photographic works by William Noyes detailing the best of Early American Coppers pieces ; over one hundred reference books that inform collectors about the interesting field of Tokens and Medals; explore the realms found in Treasure Hunting ; plus many fine works detailing World Coins and Paper Money.
The sale closes on Tuesday, September 13, 2016 at 5:00 PM (EDT) and bids may be placed via email, fax, telephone or standard mail. It is always a good idea to bid early as ties are won by the earliest bid received. Good Luck with your bidding ! Fred
Lake Books
6822 22nd Ave N
St. Petersburg, FL 33710-3918
727-343-8055 fax: 727-381-6822
Email: fredlake@tampabay.rr.com
Congratulations to Fred on his 125th sale! What a workhorse! -Editor
On Thursday, August 11, 2016 at the American Numismatic Association's (ANA) World's Fair of Money, the Numismatic Literary Guild (NLG) announced the winners of its annual writing competition at the NLG Bash, a dinner banquet attended by scores of the hobby's most celebrated writers and publishers.
CoinWeek took home a record nine awards, including Best Online News Website, Best Online Spot News Story, Best Website Coin Article, Best Web Site Column, Best All-Around Portfolio, Best Non-Broadcast Audio Report, Best Non-Commercial Video, Best Commercial Video, and the James L. Miller Memorial Award.
"The broad range of awards that the NLG honored CoinWeek with shows our commitment to using technology and the media in new ways to bring people into the hobby and to educate them," said CoinWeek editor Charles Morgan. "This approach is essential for the long-term growth and sustainability of the numismatic marketplace,"
It is the fifth year in a row that CoinWeek has received an award in the Best Online News Website category, and one that CoinWeek founder and webmaster Scott Purvis is quite proud of.
"Our goal has always been to provide our readers with not only the finest content from the best writers in the industry," Purvis said, "but also to expand CoinWeek into a multi-media content distribution platform. Combined with CoinWeek's success in developing and using social media to attract new younger collectors, CoinWeek has become the essential gateway in helping our sponsors connect and communicate with a new generation of collectors.
"We are very excited to be on the cutting edge of so many facets of the industry."
CoinWeek's Award Winners:
In addition, CoinWeek's Charles Morgan and Hubert Walker won an award for their column Market Whimsy, which ran in The Numismatist in 2015. CoinWeek contributor Joshua McMorrow-Hernandez also won an award for "Survival of the Cent and Nickel", as published in COINage magazine.
To read the complete article, see:
CoinWeek Wins Record Nine Numismatic Literary Guild Awards (www.coinweek.com/recent-articles-video/coinweek-wins-record-nine-nlg-awards/)
To read the earlier E-Sylum article, see:
CONFRONTING THE LEGACY OF WALTER BREEN (www.coinbooks.org/esylum_v18n45a11.html)
We didn't have time to get all of this into last week's issue, so here is the complete list of winners of the 2016 Numismatic Literary Guild Writer's Competition. -Editor
2016 Annual NLG Writers' Awards
THE COIN DEALER NEWSLETTER EDUCATIONAL AWARD:
Eric P. Newman Numismatic Education Society, Newman Numismatic Portal
Len Augsburger, Wayne Homren and Chris Freeland
BOOK OF THE YEAR
The work having the greatest potential impact on numismatics :
Truth Seeker: The Life of Eric P. Newman, by Leonard Augsburger, Roger W. Burdette and Joel Orosz
BEST SPECIALIZED BOOK
United States Coins: 1849: The Philadelphia Mint Strikes Gold, by Michael Moran and Jeff Garrett
World Coins: Gold Ducats of The Netherlands, by Dariusz F. Jasek
U.S. Paper Money: Whitman Encyclopedia of Obsolete Paper Money, Volumes 5 and 6, by Q. David Bowers
World Paper Money: The Banknotes of the Imperial Bank of Persia, by Michael E. Bonine
Tokens and Medals: Lincoln's Metallic Imagery, by Paul A. Cunningham
Numismatic Investments: The Coin Collector's Survival Manual, Revised 7th Edition, by Scott A. Travers
EXTRAORDINARY MERIT
Abel Buell and the History of the Connecticut and Fugio Cent, by Christopher R. McDowell
American Gold and Silver, by Dennis Tucker
Collecting Coins in Retirement, by Tom Bilotta
French Coinage Specifically for Colonial America, by Sydney F. Martin
Medallic Art of the American Numismatic Society, 1865-1914, by Scott H. Miller
Monuments in Miniature: Architecture on Roman Coinage, by Nathan T. Elkins
100 Greatest Women on Coins By Ron Guth
Robert Scot: Engraving Liberty, by William F. Nyberg
Standard Catalog of World Paper Money, Modern Issues, 22nd Edition. Maggie Judkins, Editor
The Hawaii National Bank Notes, by Jeremy Uota
Coin Collecting Albums, Volume 2, by David W. Lange
Whitman Encyclopedia of Mexican Money, by Don and Lois Bailey
U.S. NUMISMATIC MAGAZINES
BEST ARTICLE OR SERIES OF ARTICLES
Coins: "Survival of the Cent and Nickel," Joshua McMorrow-Hernandez, COINage
Tokens & Medals: "A Never-Ending Story," Tom DeLorey, COINage
Paper Money: "Imperfect Gentlemen," Ron Meyer, COINage
BEST COLUMN: "My Two Cents' Worth," Ed Reiter, COINage
BEST ISSUE: COINage, January 2016, Ed Reiter, Senior Editor; Lynn Varon, Managing Editor
WORLD NUMISMATIC MAGAZINES
BEST ARTICLE OR SERIES OF ARTICLES:
Coins: "The Tribute Penny: The Denarius Debate Continues," by Walter C. Holt and Rev. Peter R. Dunstan, Australasian Coin and Banknote Magazine
Tokens & Medals: "The Waterloo Medal," Dr. K.A. Rodgers, Australasian Coin and Banknote Magazine
Paper Money: "The Great Portuguese Banknote Scam," .by Dr. K.A. Rodgers, .Australasian Coin and Banknote Magazine
BEST COLUMN: "From A to Z," Bob Reis, World Coin News
BEST ISSUE: Coin News, April 2016, John W. Mussell, Managing Editor
NON-PROFIT OR CLUB NUMISMATIC PUBLICATIONS
BEST ARTICLE, LARGE PUBLICATIONS: "Family Feud," Jim Wells, The Numismatist
BEST COLUMN, LARGE PUBLICATIONS: "Market Whimsy," Charles Morgan and Hubert Walker, The Numismatist
EXTRAORDINARY MERIT: "Archives," David Hill, ANS Magazine
EXTRAORDINARY MERIT: "USA Coin Album," David W. Lange The Numismatist
BEST ISSUE, LARGE PUBLICATIONS: The Numismatist, October 2015, Barbara Gregory, Editor
BEST ARTICLE, SMALL PUBLICATIONS: "Anti-Semitic Bigotry as Chronicled by Historical Medals," Benjamin Weiss, Ph.D., The Shekel
BEST COLUMN, SMALL PUBLICATIONS: "Introduction by the Editor," Harry E. Salyards, Penny Wise
BEST ISSUE, SMALL PUBLICATIONS: The Asylum, April-June 2015, Numismatic Bibliomania Society, Elizabeth Hahn Benge, Editor
NUMISMATIC NEWSPAPERS
BEST SPOT NEWS STORY OR CONTINUING COVERAGE OF DEVELOPING STORY IN NUMISMATICS: "Doubled-Die 2015 Cent Identified," Ken Potter, Numismatic News
BEST ARTICLE OR SERIES OF ARTICLES:
Coins: "British Immigrant Designs Silver Dollar," R.W. Julian, Numismatic News
Tokens & Medals: "Horn Medal Not for Military Exploits," R.W. Julian, Numismatic News
Paper Money: "500 Escudos' Dubious History," Kerry Rodgers, Bank Note Reporter
BEST COLUMN: "Notes From Washington," Peter Huntoon, Bank Note Reporter
BEST ISSUE: Numismatic News, Jan. 5, 2016, Dave Harper, Editor
NON-NUMISMATIC PUBLICATIONS
THE MAURICE M. GOULD MEMORIAL AWARD, BEST COLUMN: "Money Talk," Frank J. Colletti, Lost Treasure Magazine
BEST ARTICLE: "Treasury Moves to Redesign $10 Bill, Add Portrait of an American Woman," Mike Fuljenz, The Examiner, Southeast Texas
ONLINE NEWS WEB SITES
BEST ONLINE SPOT NEWS STORY: "How the Royal Mint Is Attempting to Redefine 'Legal Tender'," Charles Morgan and Hubert Walker, CoinWeek.com
BEST WEB SITE COIN ARTICLE: "The Pogue Family Coin Collection," Greg Reynolds, CoinWeek.com
BEST WEBSITE TOKEN AND MEDAL ARTICLE: "Emancipatory Day Token: Sarah Ann Proud," Matthew Wittmann, anspocketchange.org
BEST WEB SITE PAPER MONEY ARTICLE: "When Policy Overrules Purity: Briscoe vs. Bank of Kentucky," Robert Korver, NumiStorica.com
BEST WEB SITE COLUMN: "Classic U.S. Coins for Less Than $500 Each," Greg Reynolds," CoinWeek.com
BEST ONLINE NEWS WEB SITE: CoinWeek, Charles Morgan, Editor; Hubert Walker, Assistant Editor; Scott Purvis, Webmaster
INTERNET AWARDS
BEST DEALER WEB SITE: www.HA.com, Heritage Auctions, Paul Minshull, Michael Weems, Brian Shipman, Ryan Sokol and Stewart Huckaby
BEST NON-TRADE-PRESS WEB SITE: NumiStorica, Robert Korver, Webmaster and Publisher
BEST INTERNET BLOG: pcgsblog.com, Professional Coin Grading Service, Ron Guth, Blogger
BEST NON-NUMISMATIC PRESS WEB SITE: SET Investigates, Beaumont, Texas. Jerry Jordan, Webmaster and Publisher
BEST SOFTWARE: PCGS Apps for Mobile Phones, Professional Coin Grading Service, Don Willis, Creator
AUCTION CATALOGS
BEST AUCTION CATALOG, COINS AND CURRENCY: "The D. Brent Pogue Collection, Part III, February 2016," Stack's Bowers Galleries
Extraordinary Merit: "The Eugene H. Gardner Collection, Part III," May 2015, Heritage Auctions
Extraordinary Merit: "The Tom Reynolds Collection, Part I," January 2016, Ira & Larry Goldberg
BEST AUCTION CATALOG, BOOKS AND EXONUMIA: "The 2016 New York Book Auction," January 2016, Kolbe & Fanning
COMMERCIAL PUBLICATIONS
LEE MARTIN FOUNDER'S AWARD for Best Investment Newsletter: Maurice H. Rosen, The Rosen Numismatic Advisory
BEST DEALER-PUBLISHED MAGAZINE OR NEWSPAPER: Patrick A. Heller, Liberty's Outlook
PORTFOLIO
BEST ALL-AROUND PORTFOLIO: Greg Reynolds
AUDIO-VISUAL
BEST RADIO REPORT: -TIE – "The Coin Show," Mike Fuljenz, KLVI 560, Beaumont, Texas and "Things You 'Know' That Just Aren't So," Patrick A. Heller, 1320 WILS-AM, Lansing, Michigan
BEST NON-BROADCAST AUDIO REPORT: "Why It's Important to Recognize the Greatness of American Women," Charles Morgan, CoinWeek Podcast
BEST TELEVISION REPORT: "Faces of Currency," Scott Travers and Andrew Schmertz, Arise TV
BEST NON-COMMERCIAL VIDEO: "Numismatic Vienna," Charles Morgan and Hubert Walker, CoinWeek
BEST COMMERCIAL VIDEO: "How Gold Coins Are Made: Spotlight on the Vienna Philharmonic Gold Coin," Charles Morgan and Hubert Walker, CoinWeek
MEMORIAL AWARDS
JAMES L. MILLER MEMORIAL AWARD: Charles Morgan & Hubert Walker, CoinWeek.com, "Confronting Breen"
CLEMENT F. BAILEY MEMORIAL AWARD, BEST NEW WRITER: Lara Fabian, ANS Magazine
THE RIBBIT: Michael Ray Fuljenz
THE CLEMY: Mark Borckardt
To read the complete article, see:
Results of Annual Writers' Competition for 2016 (www.nlgonline.org/awards/annual-writers-competition/results-of-annual-writers-competition-for-2016/)
Ron Guth: "Extraordinary Merit, World Coins," for 100 Greatest Women on Coins—number 10 in Whitman's "100 Greatest" series—a beautifully illustrated volume about the long history of women featured on coinage, with the author's advice on how anyone today can assemble a remarkable and meaningful collection.
To read the earlier E-Sylum article, see:
NLG HONORS SEVEN WHITMAN PUBLISHING AUTHORS (www.coinbooks.org/esylum_v19n33a02.html)
Newman Numismatic Portal Project Coordinator Len Augsburger submitted this note on the recent Newman awards presented at the NLG Bash at the recent American Numismatic Association World's Fair of Money. -Editor
The Newman Portal was honored by the Numismatic Literary Guild (NLG) at the 2016 ANA convention with the first-ever Coin Dealer Newsletter (CDN) Educational Award. CDN principal John Feigenbaum presented the award to the Newman Portal in recognition of the Portal's role in centralizing thousands of numismatic documents into an online database.
Separately, the Eric Newman biography, Truth Seeker: The Life of Eric P. Newman, published by Ivy Press, won Book of the Year honors from the NLG at the same event. This award recognizes the work having the greatest potential impact on numismatics. This is co-author Roger Burdette's fifth such award, and the second for co-authors Joel Orosz and Len Augsburger.
Full list of NLG award winners at the 2016 ANA:
www.nlgonline.org/awards/annual-writers-competition/results-of-annual-writers-competition-for-2016
Ordering information for the Eric Newman biography:
https://www.ha.com/newman
Morten Eske Mortensen submitted this announcement of the availability of the 3rd edition of his Scandinavian numismatic bibliography. Thanks. -Editor
The brand new version 3.0 (2016) of the most comprehensive ever published Scandinavian numismatic bibliography will go to the printers in September 2016. .
The bibliography now includes 21.000 titles of numismatic books, booklets and articles written in numismatic magazines concerning Danish, Norwegian and Swedish numismatics in the last 400 years, 1615-2013.
A bibliography of this size and scope thus comes paper printed in 3 full volumes totalling 1.250 pages in A4 size. Due to the risk of piracy no electronic files will be available. A special web page for the project has been created with many demo pages at this link http://numisbooks.dk/info/demodatabankCatalogueOfTheMEMlibrary1615-2013.htm .
Pre-paid orders are now taken from serious bibliophiles and professional numismatists around the world. The author has the opinion, it is the users of a book, who shall pay the production costs of the book – it is not the author. Write for price information, freight cost, availability, further details etcetera to the author, Morten Eske Mortensen from Copenhagen at mem@image.dk
Author Victor Holden forwarded this press release about the new edition in his series on the paper money of Ecuador. Thanks. -Editor
'THE ECUADOR REGISTER - AN ONGOING CENSUS OF THE BANKNOTES OF THE BANCO CENTRAL DEL ECUADOR ISSUED FROM 1928 TO 1980 (plus Listings for the post-1980 Issues not included in the Census)' - PART IV : 50 SUCRES
Full names of Signatories, where known, number of notes issued for each Date, Series and Signature Combination, together with URS ratings and all known Varieties and Errors.
EXTRA : APPENDIX - Monochrome scans of all notes in the author's Collection.
Victor S. HOLDEN, 79 pages with comb binding, published by the author, Hong Kong, China, June 2016. List price US$50 (incl. S&H) available from the author at ecuadormanhk@yahoo.com.hk; payment via either PayPal (preferred) or Western Union (please ask for details).
To read the earlier E-Sylum articles, see:
NEW BOOK: THE ECUADOR REGISTER PART 1: 5 SUCRES (www.coinbooks.org/esylum_v17n25a04.html)
NEW BOOK: THE ECUADOR REGISTER PART II (www.coinbooks.org/esylum_v18n02a02.html)
TRUTH SEEKER: THE LIFE OF ERIC P. NEWMAN
This new book, written by Leonard Augsburger, Roger Burdette and Joel Orosz and edited by James Halperin, tells the story of the first 104 years of Eric Newman's remarkable life and numismatic history. Specialists in half and large cents might not be familiar with the huge footprint Newman has left on earlier American copper coinage. In a single decade from the late 1940s to the late 1950s, he produced not one or two, but THREE definitive works in the field: Varieties of the Fugio Cent (1949), Coinage for Colonial Virginia (1949), and The Secret of the Good Samaritan Shilling (1959). In 1967 he produced The Early Paper Money of America, still in print, still the definitive reference on the subject, and now in its 5th edition. With Ken Bressett, he authored The Fantastic 1804 Dollar in 1962, demonstrating once and for all that even the "original" 1804 dollars are fantasy pieces struck much later than the date they carry. EACers should all be familiar with his incredible collections that have been offered at auction over the past several years, including a significant part of the "Missouri Cabinet," the finest collection of half cents ever auctioned. EAC members who were lucky enough to attend the 2007 convention in St. Louis were treated to an early look at Newman's Money Museum on the campus of Washington University.
The story begins with his early life, including meeting Evelyn, who would be the love of his life and his wife from 1939-2015 when she passed away at 95. He worked as a lawyer for the Edison Brothers Stores until his retirement in 1987, and he continues to be active in numismatics at [105] years young. The book chronicles his interactions with a number of famous numismatists, including Wayte Raymond, F.C.C. Boyd, John J. Ford, Jr., Q. David Bowers, Walter Breen, Don Taxay, George Fuld, Kenneth Bressett, John W. Adams, and many others.
As a young lawyer, he came under the wing of St. Louis coin dealer Burdette Johnson. Together, they worked out an "arrangement" to purchase as much of the numismatic estate of "Col." E.H.R. Green as they could. It's a fascinating story, and I won't give it away, how a young lawyer managed to put together at little cost one of the finest collections of American coins and currency ever assembled. Do you want to know EXACTLY when the Missouri Cabinet got its start? It's in there. Newman's involvement in that cabinet was kept so quiet that even McCawley and Grellman didn't know about it until the day the collection was consigned to them for auction!
Newman's fame in the broader field of U.S. numismatics comes from his application of a more rigorous, scholarly and scientific approach than had been previously known in numismatic research. He relied on contemporary documentation, for sure, but mostly he studied the coins and other items to find out what they, themselves, could tell him. His early research proved that both the Good Samaritan Shilling and the 1804 U.S. dollar were fantasy pieces. (Newman never owned an 1804 dollar, because he wanted to collect only genuine coins.) Later he had a severe falling-out with his former friend, the coin dealer John J. Ford, Jr., who had quite a business in the '50s and '60s selling previously unknown gold bars that were purported to come from old Mexico and the American west, most of which Newman denounced as fakes. Decades later, the courts agreed with Newman, finding that they were instead produced on Long Island in the 20th century. You will probably be amazed at the names of the prominent numismatists of the time who had significant financial interests in these fakes.
I think Augsburger et al. titled the book Truth Seeker because that's what Eric Newman is. His ethics are impeccable. He follows the evidence where it goes and, remarkably, has never had a financial interest in any of his research. He has given away his entire collection to the Eric P. Newman Numismatic Education Society foundation for the education of numismatists of today and tomorrow. His quest for truth and ethics was not limited to numismatics, either. In 1961, as President of the A.N.A., he wrote the Biltmore Hotel in Atlanta that he would not be participating in the ANA convention if African-American members would not be served at the banquet. The hotel relented. He continues to be an inspiration to us all, and this book does him credit.
Eric Newman remains a current EAC member, with number 2577.
For more information about Early American Coppers, see:
http://eacs.org/
Young Numismatist ShriekenGriffon posted a book review on the American Numismatic association blog pages August 17, 2016. Nice job! -Editor
Hello! Today I am doing a little book review for a book called Curious Currency: The Story of Money From the Stone Age to the Internet Age. The book is by Robert D. Leonard Jr. and is a synopsis of all the kinds of items and things that have been used to purchase and exchange for goods and to determine wealth. In other words: money. The chapters are 1) What is Money?, 2) Raw Materials, 3) Useful Articles, 4) Ornaments, 5) Customary Objects, and 6) Money Substitutes.
Chapter 2 discusses all the things such as rocks and gold, etc that have been used. One of the more odd things in this chapter is the British iron currency bars that weighed almost a pound. Chapter 3 has agricultural items, tools, drugs, pelts and skins, and spices. A funnier thing in this book is that Russian teachers in the Altai region were paid 15 bottles of Vodka a year when there was a currency shortage in 1998. Chapter 4 is about beads mainly, but also rings, necklaces, and arm and anklets. The oddest thing in here for me is the hippo teeth beads that are about 1 ½ inches wide and about 3 inches tall.
Chapter 5 has things such as nonwearable rings, odd shaped metal bars and rings, metal weapons, coins, animal parts, and human skulls. The weirdest thing in here for me is between the woodpecker scalps and elephant tails. Chapter 6 is all about paper money, checks, playing card money, wooden nickels, gambling tokens , and much more. The weirdest thing in here is clam shell money used in the 1930's.
Now that I gave away the book (hehe) I will give my opinion. The book is $13 so it's a bit cheaper or you can get your library to buy since, again, its cheaper. It is also 124 pages so it's pretty short but the font is bigger than most books and there are also a lot of visuals. The book is also put into sections so you with a limited amount of time to read, you can have a stopping place every minute or two.
Most of us coin and paper money collectors (money collectors) don't often stop and think to find out about all the other materials that have or are serving as money. That is where this book comes in. Here you get pulled into the world of... world currency. You learn about stuff never heard of to most people. The pictures are also great and interesting.
I hope you have now considered this book for your personal library.
To read the complete article, see:
BOOK REVIEW! AGAIN! (/www.money.org/collector/shriekengriffon/blog/book-review-again-)
Our fourth narrative comes from David M. Sundman, President of Littleton Coin Company, Red Book contributor, and co-author of 100 Greatest American Currency Notes. He received the ANA's Harry J. Forman Dealer of the Year Award in July of this year.
In the 1950s my father, Maynard Sundman, was frequently visited by dealers from New York City and Boston, who would drive to New Hampshire to visit and hopefully to sell coins. My father liked mixtures, and Littleton often sold mixtures of tokens and medals in cigar-box assortments to our customers. We had some regular suppliers of these, as well as U.S. and world coins. Usually mixtures were sold unsorted, but sometimes we'd break them down by categories and retail the better individual coins. They would range from low-denomination base-metal foreign coins to tokens of the world, with some U.S. issues tossed in as well, principally Hard Times tokens and Civil War cents, often damaged or well worn. Sometime around 1956 or so, while accompanying my dad one weekend to work at our then-small family stamp-and-coin business, I came to really appreciate the Guide Book and the importance of reading it—or at least recalling images of its contents, if not actual values.
Being curious, I liked to rummage through the mixtures my father had just purchased. It was really a treasure hunt—you never knew what you would discover. Even if the values were low, the coins and tokens were really interesting, and it was educational to see which ones I could identify. It also was a source of pride to an eight-year-old when I made a "discovery."
One particular Saturday morning while I was plowing through a pile of coins from one of these mixtures, I recognized a U.S. token I thought was better than the others—as it was listed in the Guide Book. It was a (1792) undated WASHINGTON BORN VIRGINIA cent in Fine condition. At the time it cataloged for $75, but in actuality it would have sold for more.
This was my first good coin "find." In hindsight, I can see that this really got me excited about coins and doubtless instilled a desire to follow my father's profession someday. As an eight-year-old, the idea of finding valuable coins was quite exciting (and still is)! Partly as encouragement to ensure we went to work with him, and partly so we stayed out of our mother's hair on Saturdays, my father would pay my brother Rick and later Don (born 1954) and me 10 percent of the Guide Book value for any better coins that we found in our searches. So the WASHINGTON BORN VIRGINIA cent coin meant a $7.50 "finder's fee" to me, which was then a small fortune—representing more than a year's supply of comic books!
To read the complete article, see:
Red Book Recollections: David M. Sundman (http://news.coinupdate.com/red-book-recollections-david-m-sundman/)
On Our 2,000 Subscriber Milestone
Andy Newman writes:
Roger Siboni writes:
Ordering The $2½ & $5 Gold Indians of Bela Lyon Pratt
Allan Schein writes:
To read the earlier E-Sylum articles, see:
NEW BOOK: THE GOLD INDIANS OF BELA LYON PRATT (www.coinbooks.org/esylum_v19n31a07.html)
BOOK REVIEW: THE GOLD INDIANS OF BELA LYON PRATT (www.coinbooks.org/esylum_v19n32a09.html)
Currency of the Japanese Occupation of Malaya
Regarding Wong Hun Sum's book The Japanese Occupation of Malaya (Singapore) and its Currency,
Paul Neumann writes:
To read the earlier E-Sylum article, see:
BOOK REVIEW: JAPANESE OCCUPATION OF MALAYA (SINGAPORE) AND ITS CURRENCY (www.coinbooks.org/esylum_v16n46a06.html)
The Complete Guide To Collecting Composer Coins, 2nd Edition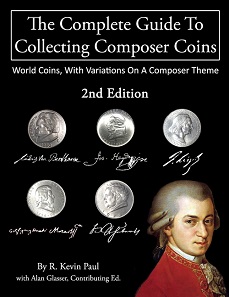 Here's another item related to an earlier book review. In our August 2, 2015 issue, Marc Ricard reviewed The Complete Guide To Collecting Composer Coins By R. Kevin Paul. Well, Ursula Kampmann published a review of the new 2nd edition in the August 18, 2016 issue of CoinsWeekly. -Editor
To read the complete article, see:
For collectors of coins featuring depictions of composers (www.coinsweekly.com/en/News/For-collectors-of-coins-featuring-depictions-of-composers/4?&id=4253)
For a free subscription to CoinsWeekly, see:
http://www.coinsweekly.com/en/Subscribe-to-CoinsWeekly-Newsletter/37
To read the earlier E-Sylum article, see:
BOOK REVIEW: GUIDE TO COLLECTING COMPOSER COINS (www.coinbooks.org/esylum_v18n31a08.html)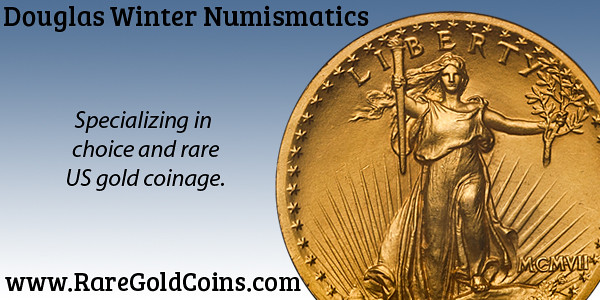 The recent Stack's Bowers ANA Auction, Part 6 offered a US Half Dime with the Obverse smoothed over and hand engraved with a Confederate theme. The auction was internet only so the coin (Lot 4144) probably didn't garner the attention it deserved and, as a result, sold for only $129.25! I, of course, managed to discover it after the auction was already closed (sigh…). I do, however, have it cataloged and archived to appear in the next Confederate Numismatica Supplement. While opposing viewpoints are always welcome, I believe this little gem to have been engraved as a pocket piece in 1861, most likely between early July and December.
So let's see what we have here. The engraving has a shield in center with 11 stars at top and three vertical stripes below (two outside stripes filled in with vertical lines, blank stripe center) representing red-white- red.
At top center above the shield is a hand with the index finger pointing upward. I suggest this possibly makes reference to the first motto of the Confederacy, "Deo Duce Vincemus" (under God we will conquer). The more familiar motto, "Deo Vindice" (God our Vindicator), was not officially adopted until the Congressional Flag and Seal Committee finalized the design for the Confederate Great Seal and a House Resolution approving it was signed by President Davis on April 30, 1863.
On each side of the hand are two rifle barrels with fixed bayonets and below them are four First National Flags (Stars and Bars), two on either side of the shield. On each side, the flags are positioned one in front of the other and the flags in front each display eleven stars in the canton and three stripes shaded as in the shield to represent red-white- red.
There were four versions of the Confederate First National Flag. The "1 st " First National Flag was adopted on March 4, 1861 and had seven stars for the first states to secede (SC, MS, FL, AL, GA, LA, and TX). The "2 nd " flag with nine stars was adopted on May 21, 1861 (adding VA and AR). The "3 rd " had eleven stars and was adopted on July 2, 1861 (adding NC and TN, the last states to secede). The "4 th " and final First National Flag was adopted on November 28, 1861 and had thirteen stars by adding the non-seceding border states of MO and KY. The "4 th " Stars and Bars was the Confederacy's official national flag until May 1, 1863, when the second national flag (The Stainless Banner) was adopted.
Below the flags are a drum and a cannon barrel on the left and cannon balls on the right. At bottom are many horizontal line type cuts, probably representing artistic shading, and all the rest of the way around are numerous straight accent cuts, parallel to each other.
A really neat and historic little gem – truly sorry I managed to miss it………………
To read the earlier E-Sylum articles, see:
NEW BOOK: CONFEDERATE NUMISMATICA, PART 1 (www.coinbooks.org/esylum_v19n30a04.html)
BOOK REVIEW: CONFEDERATE NUMISMATICA (www.coinbooks.org/esylum_v19n31a11.html)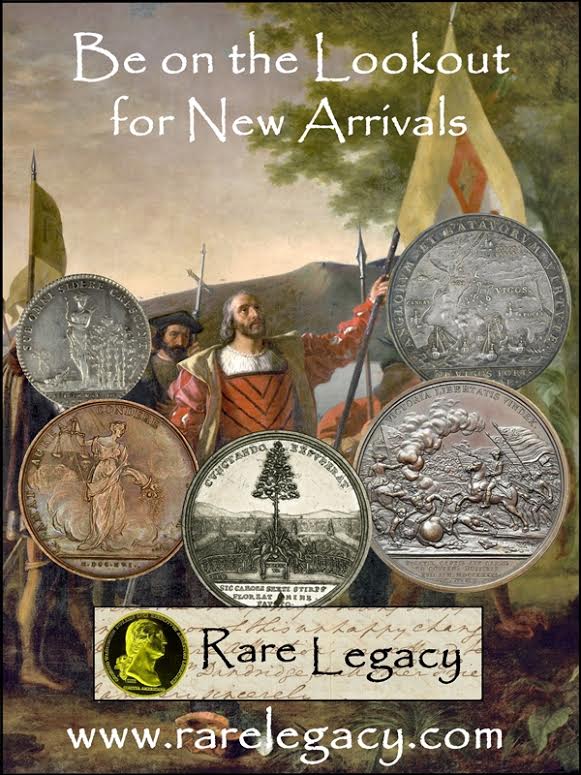 Georg Friedrich Ulex, was born on October 12, 1841 at Hamburg, Germany, son of Georg Ludwig Ulex, an apothecary. He left his father's Apothecary shop where he worked as an apothecary at Stubbenhuk 5, Hamburg, Germany and sailed on the S.S. Dampfschiff to New York on May 15, 1867 to work in his profession in America. He was a numismatist noted for the sale of one of his collections in 1902 and also that of his estate that sold the remaining coins posthumously in 1908. In America he was known among the numismatists having been cited in the July 1870 issue of Mason's Coin and Stamp Collectors Magazine by his initials G. F. U., Hamburg, Germany .
He left the United States about May of 1870 to return to his father's apothecary shop at Stubbenhuk 5, Hamburg, Germany. He was a corresponding member of the ANS since January 15, 1878. He married Auguste Marie Friederike Walkhoff on May 15, 1886 at Hamburg. They had two sons Georg Johannes Ulex (1887-), and Oscar Friedrich Ulex (1888-) and, a daughter Sophie Marie Ulex (1890-).
"Mr. Low advertises a splendid collection to be sold by him next June. It consists of the American coins of Mr. George F. Ulex, of Hamburg, Germany. There are rarities in nearly all of the series represented, and it is especially rich in the Colonials, Territorial gold, half-cents, uncirculated and proof coins and patterns." The prices realized of over sixty lots were published in The Numismatist August 1902 issue.
He donated some auction catalogs to the ANS library. He died on April 22, 1907 at the age of 65 and 6 months.
To read the complete article, see:
ULEX, GEORGE FREDERICK (https://sites.google.com/a/numismaticmall.com/www/numismaticmall-com/ulex-george-frederick)
On August 1, 2016, Léon Lacroix passed away at the age of 106 years. Born on November 23, 1909, Lacroix was Professor of Archaeology and Art History at the University of Liège in Belgium. He was a well-known expert on the iconography of Greek coinage. He is perhaps remembered best for his book on statues on coins, Les Reproductions de Statues sur les Monnaies Grecques: La Statuaire Archaïque et Classique, which appeared in 1949 and is still frequently cited by scholars.
Professor Lacroix was an emeritus member of the Académie royale des Sciences, des Lettres et des Beaux-Arts de Belgique. Léon Lacroix had been a Corresponding Member of the American Numismatic Society, which he joined over seventy years ago, having been elected as an Associate Member in 1946.
As a boy growing up in Hazleton, Pennsylvania, Joseph Esposito discovered his love of numismatics at Gimbels department store. "In the early 1960s, my father took me to the Philadelphia location, and I purchased my first collectable coin—a badly worn 1825 large cent."
The duo also made pilgrimages to the local hobby shop in Hazleton, where the young collector purchased uncirculated half dimes from 1850 and 1861, which he describes as his first truly important pieces. "These coins cost me $33.50 at the time, but to me they are priceless."
As a teenager, Esposito pored over issues of Coin World and considered A Guide Book of United States Coins (the "Red Book") to be his "secular Bible." "Fifty years later, I still enjoy what these publications have to offer," he says.
After earning a bachelor's degree in history from The Pennsylvania State University (Phi Beta Kappa), he went on to attain master's degrees from five schools: The Pennsylvania State University, George Mason University, Georgetown University, the University of Pennsylvania, and the University of Virginia.
Esposito spent most of his career in government and politics. "I served in three presidential administrations, most recently as deputy under secretary for international affairs at the U.S. Department of Education." In this position, he focused on establishing bilateral relationships with countries such as Ireland, Chile and China, noting that "It was a great pleasure to be actively engaged with the United States' return to UNESCO in 2004." He also served as the international narcotics coordinator at the U.S. Agency for International Development for 11 years, working closely on Asian development issues.
Esposito left the government in 2005 and works as an adjunct professor of history at Northern Virginia Community College. A seasoned writer, he currently is penning Dinner in Camelot, a book about an evening that President and Mrs. Kennedy hosted for 49 Nobel Prize winners and other American intellectuals at the White House in April 1962.
The self-proclaimed "inveterate collector" has always viewed numismatics as a hobby and never considers the investment opportunity of a particular piece. "I love that it provides a vehicle for learning and an opportunity for fellowship." He is a member of numerous clubs, including the Medal Collectors of America, the Colonial Coin Collectors Club and the Virginia Numismatic Association.
After decades of collecting U.S. coins, including an almost-complete set of Morgan dollars ("alas, without the 1895," he notes), Esposito shifted his focus to colonial coppers and medals. "I'm particularly fond of 18th-century Betts specimens and Washington medals of 1889," he says. "I consider them to be miniature works of art with great stories to tell about different eras and personalities."
To read the complete issue online (ANA Membership required) see:
DIGITAL MAGAZINES (https://www.money.org/digital-magazines)
Working both within and outside of the confines of the law, American artist James Stephen George Boggs — better known as J.S.G. Boggs — is an enigma.
His signature pieces are hand-drawn replicas of current money called "Boggs bills" that he uses to purchase goods and services. His work combines visual art and performance art, with his bills and the documentation of the transaction serving as a core element of his artistic practice.
Boggs was born in Woodbury, N.J., in 1955 and rose to fame with his one-man exhibition titled "smart money (HARD CURRENCY)" that traveled the country. He isn't represented by traditional galleries and his work generally has to be acquired through a transaction with the artist. This exclusivity adds to his mystique.
I spoke with Steve Roach at the recent ANA show in Anaheim and corresponded with him by email as he researched his article, which included my first Boggs acquisition. -Editor
Homren would have the opportunity to purchase a $5 fantasy note that takes traditional elements of U.S. currency design and incorporates more personal elements, including a portrait of a man named Monet A. Electronica. The design cleverly weaves in Moneta, goddess of money, Impressionist Claude Monet and Benjamin Franklin and incorporates Boggs' interest in the future of electronic money. Boggs personalized it by creating a serial number incorporating Homren's initials. The completed transaction left Homren with questions: Did he offer too much (or too little), why did he buy this particular work of art and how hard is it for an artist to sell his work?
As the collector concluded, these questions don't have clear answers, and he wrote, "It won't be just a piece of paper on my wall. It will be a reminder of a pleasant encounter and a trigger for more thoughts and questions on the nature of art, money, history and people."
HARRIET TUBMAN AND BOGGS
Though most of Boggs's publicity and notoriety came in the 1990s, his work continues to be relevant today and a project from the mid-1990s has come to fruition 20 years later.
An article in the December/January 1995 magazine Worth by Timothy J. Sultan titled "Change for a Hundred" discusses Boggs alongside the government's redesign of money in the 1990s to incorporate new anti-counterfeiting technologies.
The magazine asked a group of artists to design a note using similar requirements to the Treasury Department's. As the article concluded, "Along the way, we learned that strict constraints don't limit a good artist, and that money can be beautiful, provocative, even moving. That's only fitting. Banknotes aren't just valuable pieces of paper. They're national works of art."
Boggs's $100 Federal Reserve note depicted Harriet Tubman as a young child. Tubman escaped slavery to become a leading abolitionist and a conductor of the Underground Railroad who was personally responsible for freeing hundreds of slaves. During the Civil War, she served as a nurse, a cook, and a scout who gathered intelligence for the Union cause.
He related the image to her intervention in a slave beating as a young girl, and Boggs commented, "Heroes are always depicted as mature, stately persons. Can a young black girl, or any child, identify with that?" Boggs further suggested different bills for use overseas, where the majority of fake U.S. notes circulate.
On April 20, Treasury Secretary Jack Lew announced that future $5, $10 and $20 notes would feature women in their designs and that the new face on the $20 bill would be Harriet Tubman. The designs of the new Tubman bills are expected to be revealed in 2020 to coincide with the centennial of the Constitution's 19th Amendment, which gave women the right to vote.
COLLECTING BOGGS
Much of Boggs's work remains with its original owners and few original Boggs pieces are traded at auction. Among collectors, his notes have traded in excess of $25,000, with perhaps the most valuable being the Tubman notes.
As Homren explains, "It's the most important one in the series because of the Worth magazine article, which he won an award for (but didn't want, because it was a commercial art award, not a fine art award). With the Treasury choosing Tubman for the new FRN, this could become his signature work." Homren added, "Boggs got no mention when the Treasury announced the new Tubman design. Boggs was there 20 years ago, and deserves some credit."
In a Nov. 30, 2015, auction by Numismatic Auctions LLC in Okemos, Mich., a 1991 piece titled October Rent ($500) sold for $16,100, exceeding the estimate of $7,500 to $15,000.
The framed piece included various components of a rent transaction: a $500 "Boggs bill" with a portrait of William McKinley, named Willie on the note and consistent with the artist's practice of changing certain details or wording. Also included is the change from the rent payment — a genuine contemporary $50 Federal Reserve note — along with the original receipt signed by the landlord who accepted the bill as Boggs lived in a space called the Brew House in 1991, a brass numeral "5" of the type found on an apartment door, the store package for the numeral, a bottle cap, Lipton tea wrapper, a real estate business card, and a portion of the October calendar for that year.
In the catalog, auctioneer Steven Davis wrote, "This is a wonderful and early 'Complete Transaction' performed by the artist," adding, "Complete Boggs transactions are difficult to come by, let alone one featuring a $500 Boggs bill."
To read the complete article, see:
Artist or counterfeiter?: Considering the controversial J.S.G. Boggs (www.coinworld.com/news/paper-money/2016/08/jsg-boggs-artist-or-counterfeiter.all.html)
While Charlotte's big-bank skyscrapers serve as towering symbols of the city's financial sector, a squat building on East Trade Street is where the big bucks are kept.
Making a payment on a phone is becoming more popular, but the Federal Reserve Bank of Richmond's Charlotte branch is proof that there's still a need for cold hard cash. Inside the branch, which spans an entire city block across from Time Warner Cable Arena, millions of dollars in bills are kept underground in a three-story vault encased in steel. That money is shipped daily by armored vehicles to and from North and South Carolina banks with agreements to store it at the Fed.
In an era exploding with digital-payment technologies – think bitcoin and mobile apps – it might seem the days of physical money are numbered. For now, though, such inventions aren't slowing the flow of cash and coins in and out of the Fed's Charlotte branch, according to the central bank.
"We have not seen a marked decline, and in fact this year we're seeing a little bit of a slight volume uptick," said Kelly Stewart, head of cash operations at the Charlotte branch, during a behind-the-scenes tour of the vault provided to the Observer.
"Cash really does still have a significant role as a payment method," she said. "There's still plenty of people that have cash in their wallet that want to use it."
Charlotte's branch is part of the Fed's Fifth District, which has its head office in Richmond, Va., and serves the District of Columbia, Maryland, Virginia, North and South Carolina and most of West Virginia.
Not surprisingly, with so much money on hand, multiple security measures are in place at the Charlotte branch.
Cameras track employees' every move, from multiple angles. On the floor that houses the vault, four robots – not humans – bring in and remove large metal bins that store bills.
Those bins, called buses, can hold as much as $28 million apiece and are stacked from floor to ceiling in the vault, which is as wide as two basketball courts.
Generally, employees no longer have to enter the vault ever since the robots were implemented about eight years ago, Stewart said. Not every Fed vault in the U.S. uses such robots yet.
During the Observer's recent visit, the robots, which resemble large yellow refrigerators, glided into and out of the vault nonstop. The machines remove money from the vault to fill orders for cash placed by banks.
"We have named them Smash, Dash, Crash and Flash," Stewart said. "That is actually how they behave. ... Smash and Crash really do occasionally smash and crash."
Stewart declined to disclose how much money is stored in the vault that holds bills or a separate one, about the size of a soccer field, that holds coins.
"It's a lot," she said.
On average, Stewart said, the branch takes in about $1.7 million in coins a day and fills orders from financial institutions for about the same amount. The branch also receives about $111 million in cash a day and fills orders for about $124 million, she said.
Many people know that money is not the cleanest thing around. Take it from Stewart, it can get really gross.
"We have some processes and procedures for very nasty money," she said. "It can be pretty bad, honestly. ... I don't know why there's blood on someone's note."
Lately, Stewart said, the Fed's Richmond office has been dealing with moldy money coming from parts of the country dealing with flooding, such as West Virginia.
Other times, a really old bill that's no longer produced will show up in the branch.
"I want to say ... a $1,000 denomination may have come through," Stewart said. "But they're really rare."
"They're beautiful, beautiful," she said. "The old series notes are so intricate in their design, and they just end up being destroyed. It's kind of sad."
Seriously? They destroy all old notes? Even $1,000 bills? -Editor
To read the complete article, see:
Inside the vault at the Charlotte Federal Reserve branch cash is still king (www.charlotteobserver.com/news/business/banking/bank-watch-blog/article96751932.html)
Today is World Photo Day, a day to celebrate some of the best and most important photos of all time.
This photo, simply titled, "View from the Window at Le Gras," is said to be the world's earliest surviving photograph. And it was almost lost forever.
It was taken by Nicéphore Niépce in a commune in France called Saint-Loup-de-Varennes somewhere between 1826 and 1827.
While it was a revolution in technology, the plate itself went missing for quite some time. Eventually, it was found in storage, in an unknown crate, in 1952.
When you look at the photo, it's nothing much: just a grainy view of a roof somewhere in France. And yet, you can thank it for the fact that you have thousands of photos on your iPhone today.
QUICK QUIZ: What is oldest known photograph taken in the United States of America, and what is its numismatic connection? -Editor
To read the complete article, see:
The first photograph ever taken was almost lost to history (www.businessinsider.com/first-photograph-in-history-2016-8)
Michael Sanders of Beaverton, OR writes:
Interesting piece. Can anyone help? -Editor
Web site visitor Patty Jackson writes:
So I asked Heather, who writes:
To read the earlier E-Sylum article, see:
CREMATORIUM IDENTIFICATION TAGS (www.coinbooks.org/esylum_v18n02a16.html)
Web site visitor Amy Rose Ribbon writes:
Here's the Award Medal Amy found on our site. it was illustrated in one of Joe Levine's 85th Presidential Coin & Antique auction sale, lot 336. Is anyone familiar with the Medal of Honor? -Editor
To read the earlier E-Sylum article, see:
SELECTIONS FROM PRESIDENTIAL AUCTION #85 : Lot 336: U.S. Sesquicentennial Official Award Medal (www.coinbooks.org/esylum_v18n23a26.html)
Pat McBride submitted this press release about the upcoming fall PAN show. Thanks. -Editor

PAN show bourse floor
The Pennsylvania Association of Numismatists have completed arrangements to have retired U.S. Mint Chief Engraver John Mercanti attend the PAN Fall Coin Show and Convention to be held October 27 th – 29 th at the Monroeville Convention Center, a suburb of Pittsburgh, PA. The fall show theme is "The American Silver Eagle, 30th Anniversary."
Mr. Mercanti will be on the bourse floor Friday, October 28 th to sign copies of his book, American Silver Eagles: A Guide to the U.S. Bullion Coin Program. John will also be the featured speaker at the PAN banquet to be held Friday evening at the LeMont Restaurant overlooking the beautiful Pittsburgh skyline.

Silver American Eagle exhibit
The PAN show competitive collector exhibit area will feature PAN president Tom Uram's award winning five case exhibit that will display examples of each of the 30 dated years the popular American Silver Eagle coins were produced. John Mercanti's eagle design has remained the dominant feature on the coin's reverse.
The PAN Lecture Series will include numismatic notable personalities that include Mr. Cliff Mishler, retired CEO Krause Publications, to address "Numismatic Publishing: Past, Present and Prognostication." The series will also include Mr. Dennis Tucker, publisher at Whitman Publications, to speak about "Hidden Profits in Modern U.S. Mint Silver and Gold Medals." The lecture series will conclude with Mr. Douglas Mudd, ANA Museum Curator. His topic will be "The Olympic Games; History and Numismatics." The lectures are free and will be held on Friday, October 28th beginning at 1:00 pm.

Former U.S. Mint Directoy Ed Moy (left)
with Tom Uram (center) and John Mercanti (right)
For more information about PAN and the 2016 Fall Show, see:
http://pancoins.org/
C. John Ferreri writes:
Sounds like a great affair. Here is the club's press release. -Editor
NENA Celebrates 75 th Anniversary
Q. David Bowers to Give Keynote Address
On Friday, November 11, 2016 at 6:30 p.m. the New England Numismatic Association will hold a banquet and award ceremony to celebrate its founding as the first regional numismatic organization in the United States. The evening's keynote speaker will be Q. David Bowers. Cost of the banquet is $55 and seating is limited. It will be held at the Radisson Hotel in Manchester, New Hampshire.
Mr. Bowers, who is one of the best known American numismatists, is a past president of the American Numismatic Association and the Professional Numismatists Guild. He is chairman of Stack's Bowers Galleries and the numismatic director of Whitman Publishing, producers of many coin-related publications, including the "Red Book" series. Mr. Bowers has authored over fifty numismatic books, is an ANA Hall of Fame inductee and, in 1999, was recognized by Coinage Magazine as one of only 18 "Numismatists of the Century."
The celebration will conclude on Saturday, November 12 with the convention and annual meeting in conjunction with the New Hampshire Coins and Currency Expo. Events include a program for Young Numismatists with many giveaways, presentations of numismatic topics for all ages, exhibits and an annual meeting with board member elections.
On May 23, 1941, Shepard Pond convened a gathering of fifty dedicated New England collectors at the City Club of Boston as the "First New England Numismatic Conference." Thus the New England Numismatic Association was born. Annual meetings of the association began in 1946 and have continued to today.
The mission of the New England Numismatic Association is "to encourage and develop the appreciation and understanding of numismatics and the collection of coins and medals; to conduct courses of study in the art and science of numismatics, to give and otherwise sponsor lectures, exhibitions, displays and functions pertaining to the appreciation of the art and science of numismatics."
For additional information go to the NENA website at nenacoin.org. For Banquet tickets contact Donat Charron at commissioner_nk@yahoo.com
Kevin Foley published this press release for the upcoming 2017 New York International show. There will be a numismatic literature auction by Kolbe & Fanning along with all the usual show and coin auction activity. -Editor
Kevin Foley, Bourse Chairman for the 45th Annual New York International Numismatic Convention, has announced that event's special discounted rates at its Waldorf Astoria event site for 2017.
NYINC activities begin on Friday, January 6, when lot viewing for its full week of auction functions gets underway. Auction sessions will be held from Sunday, January 8 through Sunday, January 15 by multiple auction companies. Heritage will hold sessions on Sunday and Monday, January 8 and 9. They will be followed by Classical Numismatic Group on Tuesday and Wednesday, January 10 and 11. A multi-company consortium consisting of M&M Numismatics, Ira and Larry Goldberg, Dmitry Markov and Baldwin's will hold sessions on Tuesday, Wednesday and Thursday, January 10, 11 and 12. Stack's-Bowers- Ponterio will conduct sessions on Friday and Saturday, January 13 and 14. Kolbe and Fanning will hold a numismatic literature sale on Saturday, January 14, while Spink will hold auction sessions on Friday, January 13 and Sunday, January 15.
The bourse area will open from 12noon until 7PM on Thursday, January 12 for the Early Bird/Professional Preview period. On Thursday, there will be a $125 registration fee for the Professional Preview.
The regular public hours will be Friday and Saturday from 10AM-7PM and Sunday, from 10AM-3PM. There is a $20 registration fee for full event access Friday, Saturday and Sunday, with a $5 discount coupon available on the NYINC website, www.nyinc.info.
Special room rates will be available at the Waldorf by calling the hotel at (212) 355-3000 and mentioning rate code "NYN". If any difficulties are encountered in obtaining the special rate, attendees should call Bourse Chairman Kevin Foley at (414) 807-0116.
Tuesday August 16th, 2016 was the night of the monthly meeting of Nummis Nova, my northern Virginia numismatic social group. We'd postponed it a week from our regular night because of last week's American Numismatic Association convention in Anaheim, which several of us attended. Our host was Julian Leidman, and he'd chosen Jerry's Seafood in Bowie, MD.
I arrived about 6pm and already sitting in the lobby were Roger Burdette and Howard Daniel. We chatted a bit and soon in walked Dave Schenkman and his guest Mike Merrill. Julian was one of the last to arrive. Eric Schena had car trouble and had to cancel. By the time we ordered dinner Jon Radel, Steve Bishop and Wayne Herndon had joined us.
I had brought my CDN Education award plaque from the NLG meeting to show everyone, but took it back to my car after a while to clear room on the table. Dave Schenkman brought a couple examples of a nice Bolen baseball medal.
Dave adds:
Dave's guest Mike Merrill is a retired Maryland coin dealer. I asked him about his most interesting or memorable coin shop purchase. He told us about the time during the gold boom when a woman came in with a large gold medal on a very heavy gold chain - thousands of dollars worth of gold in all. It was an Order of the Bath, a British order of chivalry. Mike bought it, and soon afterward took it to an ANA convention where he showed it to someone from Spink. A private placement was arranged, and everyone was happy.
Mike, Wayne and I had a great conversation about the future of the numismatic hobby. Wayne and I agree that the future is bright, but the landscape is changing, making that harder to see. The internet has already fundamentally changed the business, which has mostly moved online. It's just too easy to find buyers to not be online. While coin shops may still be useful for buying collections and hoards, someone in a back room needs to be putting items online for sale.
Printed coin publications are getting thinner and thinner, and local club meetings and shows are getting smaller. But the hobby isn't disappearing, it's just moving online. EBay and the major online auction houses are thriving.
Wayne and I have faith that there will always be a new generation of collectors. As we discussed before, there seems to be a special gene that makes a subset of the population interested in collecting and studying. It may skip generations, but it's there. And the internet makes it easier than ever for these budding collectors to find, learn about, and buy their stuff.
I personally feel there will always be a role for the national and regional coin shows. Teleconferencing has not done away with business meetings, and business conferences of all kinds are thriving. It's part of human nature to want to get together and meet friends and business parties in person. Big coin shows may become a little smaller and less frequent, but they'll never go away.
As Julian Leidman pointed out, they are no longer a place where he expects to sell a lot of material. It's a place he goes to see and be seen, to speak with existing clients and meet potential new ones. Then everyone goes back home and continues buying and selling online.
Our meals were good, as always. Most of us ordered the restaurant's signature dish, the Crab Bomb. I drank a diet soda and skipped dessert this time - no room!
Jon brought another couple VERY large medals to show, and Steve had another nice grouping of Russian copper coins.
Roger and Howard were up at the far end of the table, so I visited with them a bit. We talked about a number of things, including a couple recent deals they were involved in regarding coin books and a rare pattern.
It was a smaller crowd than usual, but fun nevertheless. About 9:15 I headed home - it would take an hour to reach my house from Bowie. The ride was uneventful. I'll be the host for September's meeting, so I made a mental note to start thinking about a restaurant.
BY THE BEGINNING OF THE FOURTH CENTURY CE, the religious life of the Romans was in flux. Inevitably, this was reflected in coinage, where designs often depicted deities. Although the 12 Olympian gods[1] were still venerated in state-funded temples, the common people increasingly practiced a variety of "Eastern" or "mystery" religions. These included worship of the Egyptian goddess Isis; Mithras, a divinity of Persian origin who was especially popular with soldiers; and Serapis, a syncretic "Graeco-Egyptian" god invented by the Ptolemaic dynasty in the third century BCE.
And at a certain risk to themselves, a small minority turned to Christianity.
For even though pagan polytheism generally accepted imported gods, the growing population of Christians was persecuted or tolerated depending on the whim of the current ruler[2]. Christians (along with the Jewish minority) insisted that there was only one God, all others being either demons or false idols. Participation in official rituals showed allegiance to the state; refusal was a kind of treason.
The article covers a lot of ground; be sure to read the complete version online. -Editor
Constantine the Great

In 312, Constantine invaded Italy to fight the rival army of Maxentius. Just before the battle of the Milvian Bridge outside Rome (28 October 312), Constantine had a vision:
In gratitude for victory, Constantine adopted the Christian God as his patron, but as a politician and commander, he continued to observe the traditions of his predominantly pagan subjects and soldiers. The Edict of Milan in 313 legalized Christianity throughout the empire, though persecution of Christians had largely ended with the death of Galerius in 311. The first appearance of the Christogram on coinage, datable to 315, is a rare silver miliarensis[6]. The tiny symbol appears on the crest of Constantine's elaborate jeweled helmet.
Magnentius
Magnentius commanded the imperial guard in Gaul. When his troops revolted against the cruelty and misrule of Constans in 350, they proclaimed Magnentius emperor. Although he was a pagan, Magnentius tried to gain support from his Christian population by placing the Christogram prominently on the reverse of his coinage. The Greek letters alpha and omega appear between the arms of the X, a scriptural reference (Revelation 1:8 and 21:6-7). Defeated in battle by Constantius II, Magnentius, killed himself (11 August 353).
Theodosius the Great
The dynasty of Theodosius (379 – 457) completed the eradication of paganism in the empire.
Theodosius I ("The Great") decreed that Christianity would be the only legal religion in the Empire (Jews were grudgingly tolerated, with sporadic episodes of official persecution). Remaining pagan temples were closed, and the imperial treasury confiscated their wealth. The eternal fire tended by the Vestal Virgins in Rome was extinguished. The Olympic Games were banned in 393 because athletes competing naked offended Christian sensibilities.
The Cross, which horrified pagan Romans as an instrument of execution for criminals, gradually began to appear as a major design element on coins. For example, the reverse of a solidus of Honorius, son of Theodosius, shows an angel (re-imagined from the pagan Victoria) beside a tall jeweled cross. Coins struck in the names of several Theodosian empresses show the cross, surrounded by a wreath on the reverse.
To read the complete article, see:
CoinWeek Ancient Coin Series: The Christianization of Roman Coinage (www.coinweek.com/featured-news/coinweek-ancient-coin-series-christianization-roman-coinage/)
A rare coin found in York by a man who took up metal detecting a week before has been described as "jaw dropping". Experts at Yorkshire Museum said the coin was 1,400 years old and is one of only 19 ever found.
The Anglo-Saxon gold shilling was one of the first coins minted in York and is believed to be worth between £5,000 and £7,000. It was found at Fulford, near York, by Ian Greig who had only bought a metal detector a week previously.
"It was not until a friend of ours, who I had emailed, came back with some pictures of very similar coins that we realised what we had found and its historical significance." Andy Woods, curator of money and medals at Yorkshire Museum, said the coin, which is smaller than a five pence piece, was a "one-in-a-million" find.
"When Ian first brought it in to me my jaw absolutely hit the floor. It is the first coin ever made in York." He said: "It was made sometime around 620 to 650 AD and they are incredibly rare. This is only the 19th example of this type of coin ever found."
Mr Woods said the coin had a human figure holding two crosses on one side which might represent Paulinus, the first Bishop of York.
"We cannot say that for certain but it is the right time and the right place."
As the coin was found on its own it is not classed as treasure under the Treasure Act so ownership rests with the finder and the landowner, Fulford Parish Council.
Mr Greig said despite an offer from a private collector he would prefer it to be on public display and is in discussions with Yorkshire Museum about them acquiring the coin.
To read the complete article, see:
Anglo-Saxon coin find near York is 'jaw dropping' (www.bbc.com/news/uk-england-york-north-yorkshire-37118242)
Silver 12th Century coins found in a field in Derbyshire have been declared treasure by a coroner.
The 10 coins were unearthed by several metal detectorists in 2014 and date from the reigns of King Stephen and King Henry II.
Historians believe they were probably originally in a purse dropped by a trader and amounted to about a week's wages. The coroner's decision paves the way for a museum to acquire them.
The exact location of the hoard cannot be revealed but was in a field near Clowne, which historians say was sparsely populated in the medieval period.
The oldest of the coins dates from 1154 - the last year of King Stephen's reign - while the the rest date from the early years of King Henry II's reign.
They were struck at different mints around the country, with several made in Lincoln and the others from Oxford, London, York, Winchester, Bury St Edmunds and Thetford.
The find is not considered of national importance - the British Museum does not want to acquire the coins - but it is rare for the East Midlands.
"We don't get an awful lot of hoards from this period - maybe two or three in the last 20 years," Mr Williams said.
To read the complete article, see:
Rare silver coins found in Derbyshire declared treasure (www.bbc.com/news/uk-england-derbyshire-37109225)
Part III of the famed collection of Lord Stewartby will be sold by Spink in London next month. Here is their press release for the sale. -Editor
Earlier in the year Spink had the pleasure of selling parts 1 and 2 of Lord Stewartby's vast collection, and the time has come to sell the third. The collection, being offered across five sales, is one of the most extensive and important collections of English coins to come on the market in recent times and the catalogues alone will become works of reference in their own right. On the 26th September 2016, Spink's London auction room will see the third instalment, 152 lots made up of the most astonishing gold coins (and even a leopard) from between the reigns of Edward III and George III.
For those unfamiliar with Lord Stewartby's career as a coin collector, he is Honorary Keeper of Mediaeval Coins at the Fitzwilliam Museum, Cambridge and developed an early interest in coin collecting. His passion was sparked when in the ill-lit streets of war-torn Barnet, Ian Stewart, as he was then, noticed a copper coin in a jar on the counter of a grocer's shop with two heads on it and recognised it as being from the reign of William & Mary. And thus began his lifelong interest in, and contribution to, numismatics.
The very first lot in this sale is the much-anticipated Edward III Leopard of Florin (third coinage, first period) with the iconic crowned leopard walking left, bearing banner with the arms of England and France on the obverse.

Lot 893, estimated: £4,000-5,000
A denomination of the greatest historical importance, only four examples of the leopard survived (all from different pairs of dies). What is most curious however, is that nearly five hundred years elapsed between the time when these coins were in circulation and the date when an example was actually seen by an antiquary, and that during all this period the proclamation and indenture relating to their striking and currency were extant.
The Proclamation authorising the currency of the Florin and its parts has been known for four centuries and is still extant. It is in Norman French, and is given by Sir John Evans in 'The First Gold Coins of England' Numismatic Chronicle, Third Series, Vol. XX pp. 218-251 (1900)
Lord Stewartby notes 'The designs of the three new denominations introduced in January 1344 are among the most attractive of any in the whole of the English coinage. They can fairly stand comparison with the magnificent gold coins of France and Flanders at this high point in the flowering of Gothic art. The leopard is a splendid coin. On the epitaph in Westminster Abbey Edward III is described as invictus pardus, and the lion, known heraldically as a leopard, was already a powerful symbol of the English crown'.
Spink do not always believe in saving the best till last, but in this case there is a fantastic item, the star of the show even, towards the end of the sale: lot 1018, a James I (1603 - 25) Rosa-Ryal of the third coinage bearing a fantastically sharp image of the king seated on throne holding orb and sceptre. It is a handsome example, almost extremely fine and very rare in this condition.

Lot 1018, estimated: £15,000-20,000
Lord Stewartby has written extensively on the subject for more than fifty years. As is well-known, his first love was, and remains, the coinage of Scotland up to the reign of Charles II and his first book, The Scottish Coinage, was published in 1955. This was revised in 1967 and is currently under further revision. In 2009, after some twelve years in writing, he published English Coins 1180-1551, which was described by one reviewer as 'nothing short of a masterpiece' and is available from Spink.
For more information about the sale or book enquiries, please contact Phil Skingley:
Tel: +44 (0)20 7563 4045 | Email: pskingley@spink.com
To read the complete article, see:
Leopards Can't Change Their Spots, but England Can Change its Coinage (www.spink.com/press-releases/leopards-can%E2%80%99t-change-their-spots,-but-england-can-change-its-coinage.aspx/?id=coins&year=2016)
Christian Weiss arrived at numismatics after some detours. The archaeological excavation on Monte Iato near Palermo needed a new numismatist to investigate the coin finds, and Sicily was so tempting that Christian Weiss accepted the coins. Once there, he was surprised to see how exciting numismatics can be. And so, after his return, he did internships at coin cabinets on a regular basis, for example at Basel, St. Gallen, and Winterthur. Furthermore, Christian Weiss became Coin Finds Numismatist for the IFS, the Cantonal Archaeological Service Solothurn, and the Archaeological Service of Bern. He has started to teach students, with 50% P/T at Bern University and occasional teaching assignments at Zurich University. As early as 2016, he has defended his PhD thesis on the medieval coin finds and weights of Monte Iato. It is planned to be published in the first half of 2017.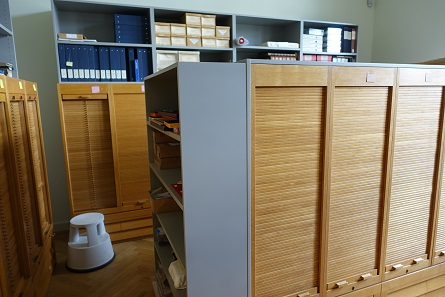 Christian Weiss is in charge of roughly 100,000 objects, among them, amounting to about 30,000 objects, presumably the world's largest collection of Swiss coins. He can act on his legal mandate, requiring him to systematically collect coins from the whole of Switzerland. He also looks after an impressive collection of Celtic coins that was published by Karel Castelin in 1976.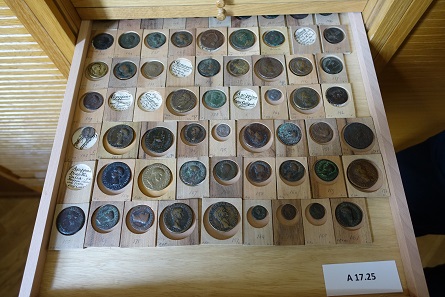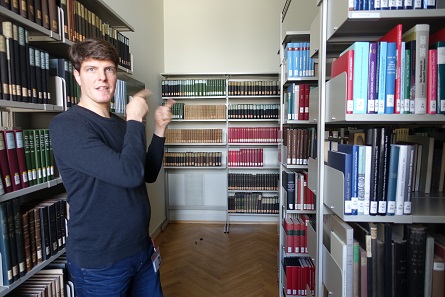 By the way, Christian Weiss can rely on an excellent library that leaves only very little to be desired, particularly in regards to Swiss numismatics. In case of substantiated research projects, this library is open to the general public.
To read the complete article, see:
A visit to the Zurich Coin Cabinet (www.coinsweekly.com/en/News/A-visit-to-the-Zurich-Coin-Cabinet/4?&id=4247)
For a free subscription to CoinsWeekly, see:
http://www.coinsweekly.com/en/Subscribe-to-CoinsWeekly-Newsletter/37
John Cadorini writes:

Napoleon medal

Petrus Corneille medal

Glass medal obverses

Glass medal closeups

Glass medal reverses
John adds:
Thanks for the great question and images. I'm not familiar with these. Can anyone help? -Editor
Mel Wacks submitted this press release about his latest commemorative counterstamped coin. -Editor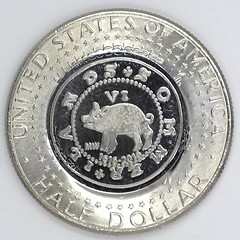 400th Anniversary of the first coins listed in "The Red Book" are Commemorated on Counterstamped Half Dollars
No more than 200 BU 2016 Kennedy Half Dollars will be counterstamped to commemorate the 400th Anniversary of the first coins listed in "The Red Book," the earliest coinage for any English-speaking region in the New World--the so-called Hogge Money made in London on behalf of Gov. Daniel Tucker "for the Plantation of the Somer Ilands (Bermuda)." According to Capt. John Smith (1624), the hog coin designs commemorate "the abundance of Hogges [which] were found at their first landing." The territory was often called Hogge Islands because of the numerous black hogs and sows that ran wild after escaping the shipwreck of Juan de Bermudez in 1532.
The 24th counterstamped design created by Mel Wacks features an undated 1616 Sixpence that Heritage Auctions sold for more than $125,000 in 2015. These Hogge Money Quadricentennial commemoratives are available for $39.50 each plus $5 shipping from Mel Wacks, 5189 Jeffdale Ave., Woodland Hills, CA 91364 or by calling 818-225-1348. Mention that you read about it in E-Sylum and take a 20% discount. Each coin is accompanied by a certificate of authenticity.
Mel Wacks' first counterstamped design commemorated the landing of Viking I on Mars on July 20, 1976 overstruck on silver Bicentennial Ike Dollars. Other themes include the Camp David Peace Summit on September 5, 1978 overstruck on BU Peace Dollars, and Pope John Paul II's visit to Mexico from January 26-31, 1979 overstruck on BU Silver Pesos. The complete catalog of Mel's counterstamped coins can be seen at www.amuseum.org/jahf/wacks-counterstamps.html.
Dick Johnson submitted these thoughts on an advertising note. Thanks. -Editor
On a family vacation last week my 9-year-old grandson was using a bookmark that astonished me. It was a reproduction issued by a Cleveland pizza store of a current US $5 bill.
I asked him if I could have it, I would give him a real $5 bill for it. "No" he said. But he did accept $6. I taught my children how to negotiate, but was pleased the next generation had caught on so fast.
Illustrated here is the front of the piece with the firm's name and details of redeeming this on a $25 pizza order, details worked into the design but closely resembling a real $5 bill, complete with Lincoln's portrait and denomination's figures.
It's the back, however, which caught my attention. So close to the real thing, in fact, I could not scan it to send it along with the illustration of the front. It is an exact, total copy, embargoed by photocopy technology!
It differs in two respects: it is oversize and printed on what feels like a Palomar plastic. The size is 150% larger than the original— permitted years ago – more than 150% or less than 75% but not in color. I am unaware of the current restrictions. The back was printed in color.
Daughter-in-law stated she had received three of these, but the firm went out of business before she could redeem them! Did they give away two many of these faux fives, or did the Secret Service pressure them so much they had to close?
Well, I guess we can't prove the Secret Service DIDN'T put them out of business, but that seems a stretch. Businesses usually go under for all the usual reasons: poor location, poor management, overexpansion, bad debts, or just plain bad luck. Still , this is an interesting piece which does look way too much like a real $5 at first glance. -Editor
I guess when counterfeiters aren't shoving their wares at Walmart or Girl Scout cookie stands, they're shopping for exotic pets. Here's one of the stranger purchases I've seen, reported by a Houston, TX station. -Editor
Police have launched a counterfeit money investigation after two baby monkeys were sold to someone here in Houston. The woman, who brought the vervets, or green monkeys, says the buyer paid her with phony money and she's now concerned about the animals' well-being.
"I don't feel like somebody that stole them and that lives that type of lifestyle is probably going to be taking very good care of them," Tracie Perry explained.
Perry is a licensed USDA breeder, broker and transporter, and she drove the monkeys to Houston from a licensed breeder in the Rio Grande Valley. She showed Eyewitness News the USDA paperwork signed by the buyer, who paid $6,750 for the two monkeys on July 31. However, when Perry stopped at a bank in Illinois on the way home on Aug. 3, she found out most of the cash was fake.
"[I was] kinda stunned and then everything happened so fast, I didn't have time to think until later," she said.
This Illinois police report shows how Perry received almost $6,000 of high-quality counterfeit cash. She was interviewed by police and federal investigators but she was not charged with a crime. Her case has been referred to the Secret Service.
Perry, who says the buyer's cell phone has since been disconnected, came back to Houston Monday while making another transport to try to find the buyer. But so far, no luck.
"We can't find her. We don't know if they're okay. It's just a frustrating circle going round and round trying to make sure that at least the monkeys are okay," she said.
To read the complete article, see:
FEDS LOOKING INTO CLAIM OF COUNTERFEIT CASH USED TO PURCHASE PET MONKEYS (http://abc13.com/news/counterfeit-cash-allegedly-used-to-buy-monkeys/1471149/)
As part of the revitalization of New York City's premiere maritime museum, South Street Seaport, the ship Wavertree is currently undergoing restoration at Caldwell Marine in Staten Island. Once the restoration work is completed within the next month, Wavertree will return to her berth in the East River near the Brooklyn Bridge, where she will be open for display and will sail again on a limited basis within New York Harbor. The restoration work on the ship included the removal of all three of her masts, which provided an opportunity to perform the age-old tradition of placing a coin in the mast step before the mast is lowered and secured.
From archaeological evidence we know that this tradition dates back to at least the Roman Republican period, and very likely dates back even further. The reason for placing the coin is probably sacrificial, much like the coin dedications found in and around ancient temple sites. In this case the dedication was no doubt meant for Poseidon in the hopes he would look favorably upon the ship as it traversed his realm.
As the curators at the South Street Seaport prepared for the stepping of Wavertree's masts, they approached the ANS for a coin that they might place under the mizzen, the last of the masts to go in. Since Wavertree was built in England in 1885, we selected a maundy fourpence of that year to donate for this auspicious occasion. Given by the British Monarch on Maundy Thursday as alms, these small silver coins serve more of a symbolic than monetary purpose. Thus a symbolic coin meant to serve a good purpose seemed the right choice for yet another occasion meant to serve a good purpose.
On August 16th, ANS curator Peter van Alfen and photographer Alan Roche were among the two dozen guests invited to witness the stepping of Wavertree's last mast. The ANS's donated maundy fourpence, now encased in lucite, was diligently placed in the mast step by three children before the 10-ton mast was finally lowered into place, where the coin will rest secure until the ship's next refit, probably sometime around 2066. You will be able to find more information about this event, and the tradition of placing a coin in the mast step in ANS Magazine 2016, vol. 4.
To read the complete article, see:
ANS ASSISTS WITH STEPPING WAVERTREE MAST (http://numismatics.org/pocketchange/)
To read the earlier E-Sylum articles, see:
NAVAL COIN CUSTOM IN THE NEWS: STEPPING THE SHIP'S MAST (www.coinbooks.org/esylum_v10n11a26.html)
STEPPING THE MAST IN CHARLESTON, SOUTH CAROLINA (www.coinbooks.org/esylum_v10n17a15.html)
STEPPING THE MAST: COINS OF THE BLUENOSE II (www.coinbooks.org/esylum_v14n02a20.html)
STEPPING THE MAST OF THE WHALING SHIP CHARLES W. MORGAN (www.coinbooks.org/esylum_v16n43a25.html)
New General Hospital (GH) spoilers tease that the cufflink that Valerie Spencer (Brytni Sarpy) found is the key to this case and will soon crack the GH serial killer investigation wide open with the help of Curtis Ashford (Donnell Turner). Looks like the angel of death is finally close to getting caught.
When Valerie found the silver coin cufflink in Hamilton Finn's (Michael Easton) lab, it seemed like a simple case of lost and found – but that was a huge find. That's why the GH serial killer went to all the trouble to come and knock Valerie out and steal it back rather than leave it.
The cufflink that Valerie found is a big deal. It was made from an ancient Roman coin with the head of Julius Caesar on it. So why is that important? Back in January, Andre Maddox (Anthony Montgomery) gave Jordan Ashford (Vinessa Antoine) a gift. As the current leading suspect in the killer case, the gift Andre gave the PCPD chief and what he said when he gave it to her are critically important. Andre gave Jordan a small statue of a Mayan jaguar and told her, "Archaeology is a hobby of mine…"
Ancient Roman coin cufflinks definitely sound like something that an amateur archaeologist would own. Plus, Andre is always in a suit and dress shirt which is required with cufflinks. Most of the other potential suspects dress like that. Franco (Roger Howarth) wears mostly t-shirts.
Got all that? It looks like a prop coin rather than a real one, but still it's nice to see a numismatic thread in a TV plot. -Editor
To read the complete article, see:
'General Hospital' Spoilers: Curtis and Valerie Crack GH Serial Killer Case with Cufflink Clue – Angel of Death Tied to PCPD (www.celebdirtylaundry.com/2016/general-hospital-spoilers-curtis-and-valerie-crack-gh-serial-killer-case-with-cufflink-clue-ties-angel-of-death-to-pcpd/)
Looking for a new area to collect? How about coins of the British Antarctic Territory, Chagos Archipelago, Howland Island, Midway or of South George and South Sandwich Islands? Let's go one step further. What about coins of Middle Earth, The Shire or of Westeros? There are coins in the shape of ingots or of cannabis as well.
These unusual coins will probably appear in a future edition of the Unusual World Coins Krause catalog. Collectors of traditional coins that have been actually used as money will likely look on these issues with horror. Collectors of modern world or fantasies may be pleased. Yes, the coin goblins are about again, issuing coins from places that barely exist if at all.
While collectors of new coins may delight in these oddities, some poor archaeologist may a thousand years from now be scratching his head trying to determine why anyone might have wanted to issue coins for the British Antarctic Territory or for Westeros. Westeros appears on maps even less often than does Atlantis or Bermania.
Take the British Antarctic Territory as an example. The place is a rock, a very cold rock situated too close to Antarctica for the comfort of most of us. This hasn't stopped some enterprising private mint from issuing 2016-dated coins comprised of either titanium or copper-nickel in pound denominations on which emperor penguins or Moby Dick appear.
At least British Antarctic Territory, Chagos or the British Indian Ocean Territory, and Benin actually exist. What about the coins of Durin, Holly, or Sauron? Such places may sound familiar to you if you've read the J.R.R. Tolkien series The Lord of the Rings. The Shire Post Mint, which really exists, went out of its way to issue a copper Axe of Durin coin mined in Moria during the first age of Middle Earth, whenever that is or was or will be. Elves allegedly made a broadleaf-shaped Fall Leaf of Holly, while minions of the Dark Lord are claimed to have used the iron Eye of Sauron coinage. There are five coins in all issued by the Shire Post Mint, none of them dated to anything we earthling collectors might be able to comprehend.
To read the complete article, see:
Unusual world coins abound (www.numismaticnews.net/article/unusual-world-coins-abound)
Pabitra Saha writes:
Early July reports originating in Mosul, Iraq, indicate a gold composition dinar coin issued by the terrorist group has been introduced in a serious attempt to replace the U.S. dollar. Activists in Deir-ez-Zor, Syria, have reported oil traders in ISIL-occupied oil fields are now being forced to purchase oil by using these gold dinars. Both of these reports were substantiated by the London-based Arabic daily newspaper Al-Quds Al-Arabi.
An online forum post by a German jihadi terrorist group was recently translated by The Foreign Desk. According to the translation, the jihadi group is boasting the ISIL group has shown resilience by issuing the gold coins despite the U.S. and its allies "hounding" the terrorists.
The post claims the 1-, 2- and 5-dinar gold coins will "bring about the collapse of the U.S. dollar" and the "demise of the United States." The rationale of the post is based on the 55-minute 2015 video, "Dark Rise of Bank Notes and The Return of the Gold Dinar," released by ISIL in which it views bank notes as "oppressive" while claiming the gold coins will bring the United States "to her knees." The terrorists want to see all oil sales globally paid for in gold rather than in dollars.
A February report indicates ISIL continues to trade in U.S. dollars, paying its fighters' salaries in dollars as well.
To read the Numismatic News article, see:
ISIL launches 'circulation' gold coins (www.numismaticnews.net/article/isil-launches-circulation-gold-coins)
To read earlier Coin World articles, see:
Can ISIL issue its own coins? (www.coinworld.com/news/world-coins/2014/11/can-isis-issues-its-own-coins--.html)
SOME COINS SHOULD BE OFF-LIMITS TO COLLECTORS (www.coinworld.com/voices/bill-gibbs/2015/12/some_coins_shouldbe.html)
To read earlier E-Sylum articles, see:
ARE ISIS COINS BEING MINTED IN CHINA? (www.coinbooks.org/esylum_v18n01a26.html)
ISIS MINT FOUND IN TURKEY (www.coinbooks.org/esylum_v18n41a21.html)
In this story from Turkey, a rumored connection of U.S. dollars to the recent coup attempt have led Turks to reject the dollar. -Editor
One-dollar bills have been found on high-ranking officers involved in the July 15 coup attempt, in what is perhaps the most bizarre of the many oddities to emerge from the massive crackdown on the Gulen community, the accused culprit in the putsch. The $1 bills have been found also on policemen, judges, academics, businessmen, teachers and other civilians linked to the Gulen community, the government's former ally, which it now calls the Fethullah Gulen Terror Organization (FETO).
The bills are said to denote membership in the secretive group, and their serial numbers are believed to have coded meanings. Justice Minister Bekir Bozdag has said the $1 bill "is undoubtedly of some important function within FETO," while Prime Minister Binali Yildirim has vowed to defeat "the lowlifes who sell their souls for $1."
Ordinary Turks are also angry, protesting the dollar in various ways. In Istanbul, for instance, a group of shopkeepers threw $1 bills in the sewage, pledging not to deal with dollars again. In the most prevalent reaction, however, the greenback is now banished from wedding parties, where the bride and the groom as well as the musicians entertaining the guests are often sprayed with banknotes. Two days before the coup attempt, for instance, a wedding in Sanliurfa made the headlines for the "shower of dollars" that hailed down on the newlyweds. But, as the media report, "Weddings have ushered in a Turkish lira-era" after July 15.
Spraying dollars at wedding parties may convey an air of affluence and largesse, but it is actually a cost-cutting measure devised by crafty Turks. One dollar is worth roughly 3 Turkish lira, while the smallest Turkish banknote is 5 liras — more expensive while at the same time less cool than the greenback. So, to make a real impression with Turkish currency, one has to be prepared to sacrifice banknotes of at least 10 or 20 Turkish lira.
Now the main usage area of the $1 bills in Turkey seems to be gone, as no one wants to be associated with the putschists. In currency exchange offices, no one is asking for $1 bills, while those with leftovers from oversea trips are said to be tearing the bills up or throwing them away, with only the bravest turning up for exchange.
One of the exchange offices Al-Monitor visited had accumulated hundreds of $1 bills, with one employee grumbling, "It's not like before. People are afraid to both buy and sell them." Another currency dealer said the demand for $1 bills ended "at a stroke" after Gulenists were reported to use them for secret communication. "People have come to see them as criminal tools," he added. A third shop had done away with the $1 bill altogether. "No $1 bills here," the dealer said. "Neither buying nor selling."
Yet, not all $1 bills are of an "incriminating" nature. The serial number matters. According to media reports, a serial number that begins with the letter F denotes that the holder is a top Gulenist leader, while C is for lower-level managers and J for ordinary members. Other reports claim the $1 bills were blessed personally by Fethullah Gulen, the US-based cleric heading the sect, before being distributed to members, and that the serial numbers serve as a sort of ID number, the records of which Gulen keeps at his mansion in Pennsylvania.
Meanwhile, others who disposed of the greenback after the putsch did so not out of fear but to make profits. The Turkish currency plunged sharply over the coup attempt, leading many to sell their dollars to buy more of the cheapened lira before it recovered.
Yildirim and President Recep Tayyip Erdogan, for their part, have praised the sell-off as a display of patriotism, a vantage point that meshes with a widespread conviction among Turks that the United States colluded with the putschists.
To read the complete article, see:
Why are Turks disposing of $1 bills? (www.al-monitor.com/pulse/originals/2016/08/turkey-gulen-movement-one-dollar-fear.html)
Dick Johnson submitted these thoughts on a giant Fugio Cent medallion in Texas, where everything is bigger. Thanks! -Editor
There is a Fugio Cent in Texas that no collector will ever be able to add to their collection. It's six feet in diameter! And it is embedded in the floor of Dallas's Parkland Hall, a historic hospital now being renovated for business offices. The massive bas-relief is the creation of sculptor Deran Wright who chose the obverse of the Colonial Copper, originally engraved by Abel Buel, inspired by Benjamin Franklin's statement "We Are One."
Creating floor medallions by American artists is not new. They have been modeled by sculptors, often by prominent art medallists. In 1908 Victor D. Brenner created the seal of the Cleveland Trust Company which was embedded in the floor of the bank's new building. The seal was donated by Ambrose Swasey, a director of the bank, who was also the subject of one of Brenner's portrait medals.
More recently medallist Geri Gould sculpted a floor medallion in 2008 for the La Crescenta Public Library commissioned by the Historical Society of Crescenta Valley, north of Los Angeles. Included in her design were three portraits of the area's historical past. The bronze medallion was surrounded by a granite and marble inlay in a compass design.

Here in Waterbury Connecticut the old Scovill Manufacturing buildings were demolished to build a giant new shopping mall. Since Scovill had manufactured tokens for over a century -- the major maker of Civil War tokens -- the firm's 1829 store card was selected to be reproduced oversize and embedded in the floor in half a dozen floor locations.

Perhaps E-Sylum readers know of other floor medallions in American buildings. It would be interesting to learn of any other floor medallions reproduced a numismatic item.

Wright's new Fugio floor medallion was illustrated this week in National Sculpture Society's Sculpture News at News@NationalSculpture.org

How about ceiling medallions? Back in our March 16, 2008 issue I noted that "The old Union National bank building in Pittsburgh, PA was built in 1906, and the lobby features plaster ceiling medallions of 1906 Morgan dollars (which were never made by the Mint)." -Editor

This week's Featured Web Page is the 1860 Fireman's medal from Dave Baldwin's Lovett Tokens & medals web site.

Tin (white metal), 31.1mm