About Us
The Numismatic Bibliomania Society is a non-profit organization devoted to the study and enjoyment of numismatic literature. For more information please see our web site at coinbooks.org
Subscriptions
Those wishing to become new E-Sylum subscribers (or wishing to Unsubscribe) can go to the following web page link
Membership
There is a membership application available on the web site Membership Application
To join, print the application and return it with your check to the address printed on the application. Print/Digital membership is $40 to addresses in the U.S., and $60 elsewhere. A digital-only membership is available for $25. For those without web access, write to:
Terry White, Treasurer
Numismatic Bibliomania Society
P. O. Box 39 Hilliard, OH 43026-1278s
Asylum
For Asylum mailing address changes and other membership questions, contact Terry at this email address: terrywhite5475@yahoo.com
Submissions
To submit items for publication in The E-Sylum, just Reply to this message, or write to the Editor at this address: whomren@gmail.com
BUY THE BOOK BEFORE THE COIN
New subscribers this week include: Rex Stark, Bill Michal, Lev Linkner, and Ivan Zelaya. Welcome aboard! We now have 2,025 subscribers.
This week we open with more highlights from this month's Kolbe & Fanning numismatic literature sale, an updated Spink Books site, the Central States Author Grants awardees, three book reviews, and the latest addition to the Newman Numismatic Portal.
Other topics this week include coin shop tales, the Young Numismatists of America, George Kunz, Joel Iskowitz, dealer Otto Oddehon, the Pogue Collection, edge lettering, Commodore Perry's coin collection, and Tidy House silver dollars.
To learn more about coin postcards, Two Dollar Bill, the Museum of Coin Holders, Thomas Spence, John Work Garrett, Evergreen House, sculptor-engraver Phebe Hemphill, London's booksellers, Pudsey Bear and the McDonald's Test, read on. Have a great week, everyone!
Wayne Homren
Editor, The E-Sylum


Here's a press release with more highlights from this month's numismatic literature sale from Kolbe & Fanning. -Editor
Kolbe & Fanning's 143rd sale of numismatic literature will be held on October 21 and 22, and bids are beginning to come in. The two-part sale features a remarkable library of early American auction catalogues, as well as a wide variety of works on foreign, ancient and U.S. coins.
The sale is arranged in two parts. The first, featuring 293 lots, will be conducted as a live online sale on Friday, October 21. Bidders may participate in this part of the sale in advance via mail, phone, fax or email--or on the day of the sale through our live bidding platform at auction.numislit.com. Register in advance, browse lots and place bids at your leisure: all lots in the first part are illustrated in the online catalogue. Live bidding will commence at noon eastern time on October 21.
The second part of the sale features over 800 lots, and will be conducted as a traditional mail-bid sale (with no online component). This second part of the sale will close at 9:00 pm eastern time on Saturday, October 22. Bids may be placed via mail, phone, fax or email; bids will be treated as limits and reduced as competition dictates.
Some highlights include the following:

Lots 258 and 145
Lot 258: John J. Ford's exceptional copy of the foundational 1851 Roper sale, the first major coin sale held in the United States.
Lot 145: a fine, original plated Mougey sale (Thomas Elder, 1910); other plated Elder sales present include the 1929 Lawrence sale with all 22 plates, among others

Lots 115 and 133
Lot 115: a wonderful plated copy of S.H. Chapman's 1913 Lyman sale, signed by the cataloguer, ex the Lester Merkin library; the sale also features a plated 1916 Charles Gregory catalogue, among other plated catalogues of the Chapman brothers
Lot 133: Edward Cogan's 1874 Sanford catalogue with photographic plates, including the first photographic depiction of an 1804 dollar at auction

Lots 139 and 212
Lot 139: a beautifully bound 1875 Crosby, with the Maris Woodburytype plate included
Lot 212: the New York Coin & Stamp Company's 1892 Woodside pattern sale, with plates

Lots 96 and 152
Lot 96: a virtually complete set of 117 hardcover Bowers & Merena catalogues (1986-2004)
Lot 152: a complete set of Ed Frossard's legendary Numisma

Lots 34 and 5

Lot 34: Dewerdeck's monumental 1711 Silesia Numismatica

Lot 5: the deluxe 3-volume slipcased edition of Boutin's reconstruction of the Pozzi collection

Lot 51: Muntoni on paper coins

Printed catalogues have been mailed to established clients; a PDF of the catalogue has been posted to the main numislit.com website for those who prefer to read online. In addition, prospective bidders are able to access the live online catalogue and register to bid in Part I of the sale through auction.numislit.com.

Kolbe & Fanning Numismatic Booksellers LLC is a licensed and bonded auction firm in the State of Ohio. For more information, please see the Kolbe & Fanning website at numislit.com or email David Fanning at df@numislit.com. We look forward to your participation.

To read the earlier E-Sylum article, see:
KOLBE & FANNING SALE 143 OCTOBER 21-22, 2016 (www.coinbooks.org/esylum_v19n40a02.html)
The London-based Spink firm has updated the numismatic books portion of its web site. Here's their brief announcement from October 3, 2016. -Editor
Spink is pleased to announce that the Spink Books website is sporting a brand new look. All of your favourite titles are available here, and many new ones too.
There are many new features to the updated site, and it is now easier than ever to order your books online.
To visit Spink Books, see:
https://spinkbooks.com/
If you've thought about writing a book about a specific area of numismatics, it's possible that the Central States Numismatic Society can help financially with its research and publication.
Grants to assist authors in publishing new references in four different collecting areas were recently awarded under the Central States Author Grants Program.
The four 2016–2017 Central States Author Grant recipients and the titles of their respective books are:
➤ Kenneth Berger, Philippine Emergency Currency.
➤ Russell Doughty, Flying Eagle/Indian Cent Die Varieties.
➤ Kevin Flynn, Coin Collecting For Kids.
➤ Winston Zach, Contemporary Counterfeit Coinage.
Ongoing program
According to Ray Lockwood, CSNS education director and past president, the first grants under the Central States Author Grants Program were made in 2011 and have been awarded annually since.
Grants may not exceed $5,000. The amount budgeted for the grants ranges from $10,000 to $40,000 each year, Lockwood said.
Lockwood said grant applications are due Aug. 31 each year and are reviewed by the Central States Education Committee. The committee then recommends to the Central States Board what applications to fund. The board, in turn, approves the grants on or about Oct. 1, Lockwood said.
Since the 2011 establishment of the Central State Author Grants Program, 34 grants have been awarded.
"These grants have yielded 22 published books to date with others still in the development stage."
To read the complete article, see:
When you think 'There ought to be a book...' but can't afford to write it, there's an app for that (www.coinworld.com/news/us-coins/2016/10/central-states-awards-four-new-book-grants.html)
For more information on the author grants program, see:
http://centralstates.info/education.html
For more information on the Central States Numismatic Society, see:
www.centralstates.info
David Gladfelter submitted this review of a new book on an interesting area of numismatic ephemera: coin postcards. Thanks! -Editor
This is a book that I was looking forward to receiving, because nothing like it has previously been published on this area of exonumia, to my knowledge. Unfortunately it does not deliver what its title promises.
The author, Dilip Rajgor, organizes his catalog by country whose coins (and sometimes whose flag) are displayed on its postcard varieties. That method makes sense in that it enables a collector to look up a country and see what varieties of cards might exist for that country. However, Rajgor lists only one variety per country (with a few exceptions). The known varieties are in fact far more numerous. For example, 40 different varieties of coin postcards of Denmark alone are known, according to a friend who specializes in collecting cards of that country.
The number of countries listed by Rajgor includes only the 43 originally published by the printer Hugo Semmler of Magdeburg circa 1910 and sold in sets of 45 (including two different cards for Japan and two for Turkey), plus two varieties of cards of the Palestine mandate, a territory administered by Great Britain in the late 1920s when that card was issued. By then, coin postcards had been issued for a number of additional countries, including for example, Albania, Canada, Poland, Syria, Estonia, Latvia, Lithuania, Liechtenstein, Belgian Congo and Yugoslavia. The card for Russia was succeeded by one for the U.S.S.R. Why Rajgor chose to list Palestine but not the other additional countries is not explained.
Rajgor's pricing, which is given in Indian rupees (currently ~66 per U. S. dollar), seems somewhat above market, but my main disagreement here is that he values clean, unused cards more highly than those that have been postally used. To me, a card actually mailed from one country to another tells more of a story than an unused card, and I have paid extra to get them. (Plus, it's fun to read other people's mail.)
This book seems intended mainly for the Indian market; in that sense, it's good to know that coin postcards are popular there. But we still need a real "standard guide."
Published in English in 2011 by Reesha Books International, Mumbai, at Rs100 or $5 U.S. Currently available from the distributor, Rajesh Jain, Delhi, for Rs500 (which would be ~$7.60 U.S.) It's soft cover, illustrations in black and white at 83% of actual size. No rarity ratings.
Per advertisement in the book, they have two offices in Mumbai. The head office is Reesha Group, 7-8-9 Gupta Niwas, V. P. Road, Mulund (West), Mumbai 400080, India, and its fax # is 022-2561 4360. The distributor's address is 1936, 1st Floor, Fountain, Chandni Chowk - 110006, Delhi - 6, India, MOB: 9971510637. This was sent by a friend who saw the book advertised on line, I didn't deal directly with them.
Their web site is http://reeshabooks.com/ , but it is currently under construction. You can email them at info@reeshabooks.com .
Well, it's a start. Going from zero books on the topic to one is a big leap nevertheless. -Editor
This review by Associated Press staff writer Norma Bartol examines the new novel by numismatist Arthur Houghton. -Editor
I have cousins and friends who write books, and so I feel, when they are as fascinating as "Dark Athena," a novel by my friend Arthur Houghton, I wish to write about the author and his work.
The book is about the art world and tells of a spectacular marble statue dug up in Italy by peasants. It became a national treasure, but was sold illegally. A curator of a museum, according to the book, "doesn't know his investigation of the statue will take him into the darkest corners of the art world to unravel a dangerous conspiracy that will take him closer to home than he could have imagined."
To read the complete article, see:
Norma Bartol: Author brings wide expertise to 'Dark Athena' (www.apnews.com/7d6917ed075642f1bf6ed39455a2b64d)
Here's an excerpt from the Amazon book description. -Editor
To read the complete article, see:
Dark Athena: A Novel (www.amazon.com/Dark-Athena-Novel-Arthur-Houghton/dp/1535171774/ref=sr_1_1)
Paul Cunningham writes:
Thanks for letting us know about this. I added an image of the book's cover and below is a description from Amazon. -Editor
Two-Dollar Bill delivers all the storytelling twists and whip-smart banter readers have come to love in Stuart Woods's thrillers, as suave Manhattan cop-turned-lawyer Stone Barrington is back on his home turf caught between a filthy rich conman-who's just become his client-and a beautiful prosecutor.
For more information, or to order, see:
https://www.amazon.com/s/ref=nb_sb_ss_i_1_23/167-3124899-2747131?
url=search-alias%3Dstripbooks&field-keywords=stuart+woods+two+dollar+bill&
sprefix=Stuart+Woods%2Ctwo+dollar%2Caps%2C122
The explosion of third party grading in the last generation has created a market for various slab types, as the grading services periodically update their holders and occasionally issue "special edition" or sample holders as well. Sites such as SampleSlabs.com catalog several hundred sample slabs (typically issued as a promotion when a holder modification is introduced), documenting the evolution of various grading firms and their holders over the last 30 years. PCGS themselves have published "The PCGS Museum of Coin Holders."
David Schwager has issued the Sample Slab Update Newsletter since February 2015 and these are now available on the Newman Portal. The inaugural issue mentions a chocolate Franklin Half dollar (presumably not a U.S. Mint emission) in a PCGS slab, while the latest issue (August 2016) covers developments from the ANA convention, such as the recently PCGS-issued "Kangaroo" slab. The ANA further featured an informal enclave of sample slab collectors, perhaps the forerunner of a specialty club dedicated to this corner of the hobby. The Newman Portal acknowledges David Schwager for sharing the Sample Slab Update Newsletter with the collecting public through NNP.
Link to SampleSlabs.com:
http://www.sampleslabs.com/
Link to PCGS Museum of Coin Holders:
http://www.pcgs.com/holders
Link to Sample Slab Update Newsletter on the Newman Portal:
https://nnp.wustl.edu/library/publisherdetail/514437
The Newman Numismatic Portal is not just about digitizing dusty 100-year-old tomes. It's about creating an inclusive archive of all numismatic content including the latest publications. This helps ensure the preservation of this content for future generations of collectors and researchers. Online content is often the most vulnerable. Clubs, companies and their web sites come and go over time, but the Internet Archive and the Newman Numismatic Portal are built to last centuries or more, with backup sites around the globe. -Editor
Mich-Matist editor Michael Strub suffered a stroke on Memorial Day 2016. With the support of the Board of Directors, his wife, Jen, accepted the role of editor. The deadlines have slipped - of necessity - but production rolls forward nevertheless.
Mike has been in and out of the hospital, and is now in outpatient therapy. Jen wrote: "Mike is doing OK. We are seeing [a] little progress every day so that is encouraging. … It is ok to tell people. Prayers are what we are asking for. … He is doing good. He was in the hospital for about a month. He has 3 weeks of inpatient therapy. He is home now and getting outpatient therapy. We are hoping to come to the [Fall Michigan State Numismatic Society] convention on at least one of the days."
On a personal note, I was working as both the webmaster and Mich-Matist editor in 2004 and 2005. Mike kept offering "suggestions" for the magazine. The best way I knew to shut him up was to make him the editor. So, I stepped down. He did a slam-bang job, working closely with the printer while currying the writers and boosting the advertisers. Time and again the ANA denied MSNS first place in their club newsletter awards, but time and again, in my opinion, Mike Strub excelled beyond the limits of his competitors.
On another front, entirely, Mike retired from his day job as an engineer to become a dealer. He rose instantly to the status of a regular at MSNS conventions. It is implicit in the fabric of numismatics that the true leaders have several working roles, and Mike Strub is a perfect example of that higher echelon of hobbyists.
For more information on the Michigan State Numismatic Society, see:
www.michigancoinclub.org
Randy Clark writes:
Thanks. At top is a composite image created by Randy showing Bill Groom's piece alongside similar counterstamps from two earlier Stack's sales. Below are his composite images of the complete coins as illustrated in the catalogs. Click on any of the images to see larger versions in our Flickr archive. -Editor
Syd Martin writes:
Small world. Great home for a nice coin. The black and white catalog photo didn't do it justice. This is an attractive piece. -Editor
Roger Burdette writes:
To read the earlier E-Sylum article, see:
QUERY: A COLONIAL COUNTERSTAMP MYSTERY (www.coinbooks.org/esylum_v19n40a11.html)
Alejandro Safie writes:
Ivan is our newest subscriber - welcome! He shared this link to the only known engraved image of the mint. Can anyone help find a photo? -Editor
The Central American Mint Limited (www.thecentralamericanmint.com/historia.html)
Follow Up: Touring Nuremberg by Streetcar - Token.
Regarding his new book on notgeld transportation tokens, author James Martin writes:
Glad to help! -Editor
To read the earlier E-Sylum article, see:
NEW BOOK: TOURING NUREMBERG BY STREETCAR - TOKEN (www.coinbooks.org/esylum_v19n39a05.html)
Books on Thomas Spence
In last week's issue, Dave Bowers wrote:
Douglas Saville writes:
George Kolbe writes:
Thanks. Pittsburgher David Spence collected Conder tokens and gave a presentation to the Sphinx Society one time on Thomas Spence. I was there, but don't recall if he cited any of these books. -Editor
To read the earlier E-Sylum article, see:
NOTES FROM E-SYLUM READERS: OCTOBER 2, 2016 : Conder Tokens and Other Topics (www.coinbooks.org/esylum_v19n40a09.html)
Could Roman Coins Found in Japan Been Brought by Commodore Perry?
Regarding the Roman coins found in Japan, Georges Depeyrot writes:
I've added an article elsewhere in this issue with more information on the Perry Collection. Perry was well organized and it's hard to think coins could have escaped once they were added to the collection. But it is possible that he or someone in his party could have carried these to Japan. Hard to prove, but an interesting possibility. -Editor
To read about the Perry Collection, see:
Perry Collection (www.fitzmuseum.cam.ac.uk/gallery/perry/collector/info.html)
To read the earlier E-Sylum article, see:
ROMAN COINS FOUND IN RUINED JAPANESE CASTLE www.coinbooks.org/esylum_v19n40a26.html)
Query: Holes in Indian Coins

David Pickup writes:
Interesting. Can anyone help? -Editor
Several readers have offered their coin shop experiences this week. -Editor
Ron Dayton writes:
Ginger Rapsus writes:
Richard Gaetano of Pittsburgh writes:
Ed Krivoniak of Pittsburgh writes:
The store sits at the corner of Second Avenue and Grape Street in Gallipolis and was founded in 1976 between three partners who began collecting coins while in college. Tom Tope said this was between 1964 to 1986. The original three partners were Tope, Marc Sarrett and James Magnussen.
Eventually, the three colleagues would buy a large collection of coins around $10,000 and felt they needed to open a shop because, as collectors, they couldn't "digest" all of those items. The three started in a building which used to be a broom factory located near what is now the Gallia Academy Middle School on Thursday, Friday and Saturday nights.
Tope and his colleagues could write books with the wealth of knowledge they hold in the history of coins. Tope shared a story about Maybelle McIntyre, the wife of New York newspaper columnist Oscar Odd McIntyre.
"Morgan dollars are the number one collectible coin," Tope said. "They were made between 1878 to 1921. It's a nice big, fat silver coin."
Tope said that oftentimes the coins were given out as gifts and birthday presents.
"(Maybelle McIntyre) called me one afternoon and said, 'Tom, what are you paying for silver dollars?'" Tope said. "I said $4 a piece. She said, 'Well, I've been putting them in a handbag and taking them to New York City and getting $2 a piece.'"
Tope met with Mrs. McIntyre to discuss the coins.
"She brought 900 coins stacked," Tope said. "I said, 'Mrs. McIntyre. I just thought you had 20 or 30 of them.' She said she would come back tomorrow. She kept bringing them down. I told her, 'Mrs. McIntyre, that coin is worth $700. This one is a $5 one and this is a $50 one.' When we were done, she had 1,800 (coins). She had bought five bags back in the (Great Depression) and said she had been giving them out to a kid that had (mowed) their yard or to an (employee) at Christmas time."
Overall, Tope said Maybelle had handed out maybe 3,200 of the coins. Mrs. McIntyre at the time did not know the true worth of the coins as their value had increased with time. Mrs. McIntyre died in 1985. She lived to be 101.
"I think we wrote her a check for $18,000 that day," said Tope.
To read the complete article, see:
Making head or tails of coin history (http://mydailytribune.com/news/10150/making-head-or-tails-of-coin-history)
To read the earlier E-Sylum article, see:
BEBEE BUYS A BANK BUILDING: COIN SHOPS IN AMERICA (www.coinbooks.org/esylum_v19n40a19.html)
Regarding the Young Numismatists of America organization, Ben Keele writes:
To read the Summer 2003 Edition of The Young Numismatist, see:
http://web.archive.org/web/20031202210746/http://ynaclub.org/newsletter/03sum.html
From a 2007 archive of the Young Numismatists of America, here is a club history written by Cameron Kiefer. -Editor
The history of YNA is somewhat short and encompassed less than our life span (unless you are a "younger" young numismatist). The start of the YNA club was somewhat political according to Greg Lyon a founder of the club: "In the late 80's , the ANA started a separate magazine for YN's called First Strike. It was published quarterly and although the editing and publishing was done by an outside organization, it focused on articles by and for YN's. Several years later, ANA eliminated First Strike as a separate publication and incorporated a much smaller version in the Numismatist. Unfortunately this version featured very few articles and many were now written by adults - depriving in my mind, YN's the opportunity from having their writings published on a national level."
The stage had been set and the club was formed at the 1990 ANA Summer Seminar. The founders main goal was to put out a publication which would give YN's an opportunity to write articles to be published on a national level. Things were looking up. In 1995 Steve Roach became President and the club membership peaked to an all time high of 100. The club published four newsletters a year and had an annual meeting at the ANA Summer convention in addition to an informal get together at the Summer Seminar.
During the same time, in the 1996 Spring issue, John Kraljevich Jr. wrote on the importance of involvement by saying "Don't collect from the sidelines. The top numismatists of today didn't get where they are today by quietly filling holes in an album. They learned all they could from their precious artifacts. They absorbed publications, thrived on talking to other collectors, and gained intellectual nutrition from going to as many conventions as possible.....It will benefit you more than you know, and you can take special pride of sharing your knowledge and adding your own footnote to the story of numismatics. Be involved. It will pay off at college. And never forget to thank your audience."
By the end of 1996, problems started to appear as many of the original founders grew older and went off to college. The publishing of the newsletter became difficult to stick to as most members did not contribute articles. Steve Roach took over the Presidency/editor position and was able to get out a simple one page quarterly newsletter. Jeremy Haag soon became editor and had "great difficulty getting anyone to contribute anything to the newsletter." He resorted to "reducing the size of the publication and writing small articles." A list serve was set up but only 15 members joined and was soon discontinued for lack of use.
In 1998 the officers changed, but not for long. Jake Wood Jr. took the reigns of President, but resigned a short three weeks later for an undisclosed reason. John Brush stepped up and became President and was able to get out three or four newsletters, annually. In July of 2001, YN's at the ANA Summer Seminar jump started YNA back up. Since then, over 200 young collectors have joined, a quarterly newsletter published, and a new website.
What can we learn from the history of the old YNA that will help the new? Jeremy Haag, a former editor, says "It was always one of those things that people got excited what the organization can do at conventions and the ANA Summer Seminar but once we dispersed few followed through with their promises. I think one of the secrets is to draw up a list of what things you want the club to offer and then another list of how it is you could do those things successfully. Find out how much work people are willing to contribute. You don't want to ask too much of people or you will risk the possibility of them just dropping everything. Last but not least try to cultivate new leaders so that when it is time for the present leadership to move on, there is someone there to take their place."
As all can see, the lack of involvement and the recruitment of new members/leaders killed the old YNA. If we do not heed the past members warnings, the same can happen with our club. Stay active and write an article or two. I would like to thank the previous members quoted within this article for spending countless hours e-mailing me back and forth the history as they recall it. Thanks goes to John Brush, Greg Lyon, Jeremy Haag and Steve Roach. Without them, my initial research about the club would never had gotten off the ground.
Cameron Kiefer - Historian
To read the complete article, see:
http://web.archive.org/web/20070614144535/http://www.ynaclub.org/history.html
Otto Oddehon (1878-1959), was born December 31, 1878 in Agerum, Blekinge, Sweden. His parents moved to America in 1880 or 1881 as both dates are found in records. He is listed in the Joplin City Directory of 1913 working as a canvasser. According to the U. S. Census of 1920 he worked as a lumberjack at Franklin, Missouri.
In January 1923 he ran a coin advertisement in Popular Mechanics giving his address as Dallas Texas. He ran advertisements each year from 1936 to 1938 in April or May in the Kansas City Star, (Sunday, April 24, 1938) looking for work as a farm hand. In some respects he is reminiscent of a character straight out of Steinbeck's Grapes of Wrath. He seems to have never married, worked at various menial jobs, and lived in various places as a lodger.
Oddehon was a mail order coin dealer specializing in foreign coins. He advertised in The Numismatist, Hobbies, Popular Science, Popular Mechanics, and Numismatic Scrapbook. The commemorative token he had struck for the 150th anniversary of the Louisiana Purchase distinguished him, otherwise he remains fairly obscure to history.
He published several insightful comments in The Numismatist showing a keen sense for numismatics, and business. Noteworthy was his suggestion to lower the annual subscription and have advertisers pay for the publication with the subscription dues used to advance the organization. Also he suggested, in 1938, that an archive of coins in various grades be established as an authority control - an idea that evolved thirty-two years later into Photograde.
He ran his first advertisement selling foreign coins in The Numismatist in April 1927. According to the U. S. Census of 1930 he worked as a numismatist on his own account. He seems to have moved between Kansas City and Unionville, Missouri during the late 1930's. He moved from Kansas City, Missouri to Overland, Missouri in 1942. He then moved to Saint Louis in 1944.
He died on August 16, 1959. He is buried in Oak Grove Cemetery, Bel-Nor, Missouri.
The Newman Numismatic Portal has digitized various invoices of coin purchases by Oddehon from Burdette G. Johnson of St. Louis Stamp & Coin from 1940 to 1943.
To read the complete article, see:
ODDEHON, OTTO (https://sites.google.com/a/numismaticmall.com/www/numismaticmall-com/oddehon-otto)
To read the earlier E-Sylum article, see:
THE HIBLER-KAPPEN SO-CALLED DOLLARS BOOK (www.coinbooks.org/esylum_v19n40a18.html)
Each set of three scenarios has two fictional entries and one real one. See how many you can get correct. Don't feel bad if you do not score high, as participants in the popular NPR program usually don't do well either. If you get as many as four right, you should consider teaching a class at the American Numismatic Association's Summer Seminar or at least writing an article for The Asylum (the print publication of the Numismatic Bibliomania Society, that is—nothing to do with mental health, or does it?).
No. 1
Eva B. Adams, Director of the Mint from October 1961 until August 1969 was given the Clemy Award by the Numismatic Literary Guild in 1974 because:
A: Her book, A Mint Director's Viewpoint, gave much new information on coinage operations.
B: Her monthly column in The Numismatist kept readers up-to-date on new commemoratives and other happenings during her directorship.
C: In retrospect, no one knows why. She never wrote a book, the annual Mint Report was written by others, and she had no repertoire of writing except for an article on dimes.
No. 2
A: In 1905 President Theodore Roosevelt viewed the official inaugural medal made for him by Chief Engraver Charles E. Barber, did not like it, and commissioned a New Hampshire artist to make another, which was privately minted.
B: In March 1870 when the Carson City Mint struck its first silver coins, a Proof 1870-CC dollar was made and sent to the Mint Cabinet in Philadelphia where it was on display for many years. At present it is on loan to the National Numismatic Collection at the Smithsonian Institution.
C: Victor David Brenner, designer of the 1909 Lincoln cent, was born in Vienna and emigrated to the United States in 1884. He was best known for his sculptures, one of which was shown at the Jamestown Tercentenary Exposition in 1907.
No. 3
A: The first Liberty Head nickels minted in January 1883 lacked the word CENTS. The Treasury Department realized that a mistake had been made, and on February 21 issued a recall notice requesting that citizens turn them in to banks. Instead of doing this, most held on to them. By early 1884 they were selling for up to $2 each in the numismatic market.
B: If you were living in New York City in 1852 you would find that nearly all silver coins in circulation were Spanish-American issues, fully legal tender, and Liberty Seated coins were hardly to be seen. How unusual this seemed to be!
C: At the San Francisco Mint in 1923 during the production of Monroe Doctrine commemorative half dollars, 10,006 were inadvertently made from a die lacking the S mintmark. The error was caught in time by the operator of coining press No. 3, and all were saved and melted. The Numismatist, July 1927, mentioned that one somehow escaped and was displayed at a meeting of the Brooklyn Coin Club. It was later found to be an alteration with the S mintmark removed.
No. 4
A: Many visitors to the World's Columbian Exposition in Chicago in 1892 purchased Columbian souvenir (as they were called) half dollars of that date. These cost $1 each and were sold at over a dozen locations on the fair grounds.
B: In 1921 the state of Alabama issued commemorative half dollars to celebrate the Centennial of statehood, which actually took place in 1919.
C: Liberty Seated silver dollars of 1856 are very rare today because nearly all were shipped to Bombay, India, where they were melted for their silver value.
No. 5
The 1915-S Panama-Pacific commemorative gold $2.50 depicts an eagle on one side and on the other:
A: The figure of Liberty.
B: A mermaid.
C: A hippocampus.
EXTRA CREDIT
Who is the handsome numismatic gent in the above photo with U.S. Mint Director Eva Adams in 1966?
A. Richard S. Yeoman, founder and editor of A Guide Book of United States Coins.
B. Felix O. Schlag, designer in 1938 of the Jefferson nickel.
C. Vladimir Clain-Stefanelli, curator of the National Numismatic Collection at the Smithsonian Institution.
We'll publish the answers next week. -Editor
INFALLIBLE COUNTERFEIT DETECTOR A REFERENCE WORK ... DEALING EXCLUSIVELY WITH PECULIAR & UNIQUE ISSUES NOT OFTEN SEEN ...
1988 · [Chicago]
by DECOSTER, MILES
[Chicago]: [Artists Book Works] Iconomics 2.74, 1988. Quarto (27 x 19.5 cm). Stiff printed wrappers. Tipped-in specimens. Fine. First edition. One of fifty numbered copies, signed on a tipped-in limitation sheet. Includes seven actual or facsimile specimens of unusual currencies (i.e. Disney dollars, notes exchanged with tourists by residents of the Ujelang Atoll, etc). An amusing element in DeCoster's exploration of Iconomics. (Inventory #: WRCLIT76851)


To read the complete listing, see:
INFALLIBLE COUNTERFEIT DETECTOR A REFERENCE WORK ... DEALING EXCLUSIVELY WITH PECULIAR & UNIQUE ISSUES NOT OFTEN SEEN ... (http://www.abaa.org/book/913677723)






This press release announces the time and place of the Stack's Bowers sale of part five of the Pogue collection. Check out the venue! (I added an image). -Editor
Stack's Bowers Galleries is pleased to announce Part V of their series of auctions featuring the D. Brent Pogue Collection—the most valuable rare coin collection ever to cross the auction block, and the collection with the highest overall quality. Gathered over a period of many years, dating back to the 1970s, many if not most of the coins have been off the market for decades. Virtually without exception, each coin is the very finest of its kind or is among the top several.
The D. Brent Pogue Collection Part V sale will be held with Sotheby's at the Carriage House of the beautiful Evergreen Museum & Library on North Charles Street in Baltimore, Maryland on Friday evening, March 31, 2017. It will again showcase the finest of the fine, the rarest of the rare.
This will be a dynamic part of one of the most important numismatic events of 2017. The Whitman Coins & Collectibles Expo, always one of the top conventions of the year, commences on Thursday and continues through Sunday. The Pogue coins will be on display at this popular event. Come to Baltimore early, enjoy the show, and plan to participate as a buyer or consignor in the Stack's Bowers suite of auctions held in conjunction with the convention. Consignments to this event are welcome! This is your opportunity to showcase your important holdings alongside the most valuable collection ever assembled.
The venue for the Pogue Collection Part V sale is numismatically meaningful. By arrangement with the Johns Hopkins University, the event will be held where T. Harrison Garrett and his son Ambassador John Work Garrett lived and formed one of the finest collections of coins ever assembled in the United States. Both of Stack's Bowers Galleries' predecessor firms, Stack's and Bowers and Ruddy, sold the United States coins in a series of record-breaking auctions from 1976 to 1981 (with the Pogue family being among the bidders and buyers).
The Evergreen Museum & Library and its collections were willed to the Johns Hopkins University by John Work Garrett in 1942. Among the many treasures of its library are a rare full set of John J. Audubon's double elephant-folio of The Birds of America, the first four Folios of Shakespeare, and a set of the signatures of the signers of the Declaration of Independence. The art includes works by Picasso and Modigliani, as well as spectacular collections of Japanese and Chinese works of art. It is a rare honor, indeed absolutely unique, to have this portion of the highest-quality collection of American coins sold where one of the greatest collection formed in the 19th and early 20th centuries was assembled.
The auction will commence with half cents, continuing the earlier presentation of this popular series, beginning this time with the year 1800 and continuing into the 1850s. Included is one of the finest 1802/0 rarities known to exist, along with Choice and Gem dates and varieties of the early 19th century. The finest known 1811, an Ultra Gem, is in good company with a Gem Mickley restrike of the same date. Then follow a number of Proof-only rarities from the 1830s onward.
Large copper cents follow, beginning with three 1793 Liberty Caps, each AU. Cents of 1794 are next, with multiple Gem Mint State coins. Incredible! Cents of later years follow, all remarkable, crowned by the finest known example of the rarest date, the famous Henry Hines specimen of the 1799. Into the 19th century there are Gems and more Gems, including the 1817 with 15 stars, a Proof 1821, a Gem Mint State 1823, and a superb Gem 1839/6. No collection of large copper cents with such a high (by far) average quality has ever been sold at auction.
Half dimes follow, continuing an earlier offering, starting now with 1837 Liberty Seated No Stars, a pair of MS-67 coins of each date size in company with an Ultra Gem Proof. Early Liberty Seated dimes, quarters, and half dollars are also memorable.
Silver dollars commence with the Draped Bust series and again include marvelous Mint State coins, a Proof 1802 Restrike, and one of the finest of the "King of American Coins," the famous Dexter 1804 Class I, Proof-65 (PCGS).
The D. Brent Pogue Collection Part V will be presented and memorialized in a superb color-illustrated limited-edition catalog. After the sale a deluxe hardbound catalog with prices realized will be available. For order information stay tuned to the firm's website stacksbowers.com.
Stack's Bowers Galleries invites bidders, buyers, or interested observers to be a part of numismatic history as it being made. No collection like this has ever been sold before, and none like it will ever be sold again.
A list of 21 letters mostly handwritten concerning numismatics to George Kunz, the famed Tiffany & Co. mineralogist and gemologist. Many of the letters are about or make reference to the redesign of American coins in the early 1900s, a project promoted by president Theodore Roosevelt; and all show the relationship and activities among varied prominent individuals interested in coins and medals (numismatics) in the late 1800s and early 1900s. George Kunz was a central figure in the movement of coin redesign and also the design and making of medals, some of which were done by Tiffany.
1.[TYPED LETTER SIGNED; ST. GAUDENS' MOTTOLESS PIECE] T. L. Comparette [Thomas Louis, 1868-1922], noted coin collector and author, 1-page typed letter with "Confidential, but not [underlined] suggested from 'higher up' " at top and handwritten date above it Nov. 20, 1907, Comparette reviews the grounds for the opposition to redesign of the coins, suggests a position for dealing with it, and advises Kunz on what he can do to forward the aim of redesign, letter reads in part, "I do not know how the new coin appeals to you and what position you are going to take in the discussion of it that is now raging...the effect that opposition from all parts may have not only on the fate of the new piece but on any future effort to improve our coinage. As you must certainly know, the President's [Theodore Roosevelt] task is a most thankless one...it would be assailed...no matter how beautiful [the new design] might be...Does it not strike you that friends of numismatics, and the numismatic societies ought to take a calm view...even if the coin does not strike their individual fancy, welcome the effort and demand [underlined] that it be kept up until all the rest of the series has been similarly treated?...If we down this one we cannot expect further efforts...The mottoless piece will be strongly assiled [sic] by religionists...If you are in favor of better coins why not busy yourself just a little to party the opposition. I think the President who has shown himself friendly to a neglected art deserves our support…."; NOTE: President Theodore Roosevelt took an active role in the movement to redesign U. S. coins; a brief letter of his to his Secretary of the Treasury Leslie. M. Shaw on this interest sold at Heritage Auctions for $94,000 in 2012; a Nov. 11, 1907, Roosevelt letter to the New York state Reverend Roland C. Dryer who had written to the president objecting to the removal of the phrase "In God We Trust" from St. Gaudens-designed $10 and $20 gold coins sold at Heritage Auction in 2005 for over $40,000; this confidential letter to George Kunz from Comparette mentioning the "mottoless piece will be strongly assiled [sic] by religionists [such as Rev. Dryer whom Roosevelt wrote to]" undoubtedly refers to the contemporary controversy over the removal of the motto "In God We Trust" from the coins which is the subject of Roosevelt's letter to Rev. Dryer, Comparette's letter to Kunz referring to this controversy that was a public issue to some extent was written 9 days after Roosevelt's letter to Dryer. $550.00
2. [TWO RELATED AUTOGRAPH LETTERS SIGNED/ALS/T. ROOSEVELT MEDAL] Two related letters concerning an inaugural medal regarding Theodore Roosevelt:(1) John M[oulder] Wilson, 1837-1919, Civil War Union General, Medal of Honor recipient for action at the Battle of Malvern Hill in Virginia, in 1862, Chairman of the Inaugural Committee for Theodore Roosevelt in 1905 involved in the design and production of the popular Tiffany and Co. medal by Augustus Saint-Gaudens, 4-page handwritten letter 4-7/8" x 6-1/4", dated March 2nd, 1909, from Washington, D. C., to sculptor Adolph A. Weinman in New York, Wilson explains why he does not want to offer the "expert inauguration medal design [for T. Roosevelt's first inauguration in 1905] by you [Weinman] under the supervision of Mr. St. Gaudens", other parts of Wilson's letter are, "I have your letter of the 27th [?] in reference to the request of Mr. Kunz; the gentleman wrote to me not long since and I replied…telling him [Kunz] the exact number of medals that were struck off and just how they were distributed. So far as our Inaugural Committee was concerned, we desired that this expert medal should be treasured as of the greatest value as a souvenir and I have the letter from the President [Theodore Roosevelt] asking that we should give Mr. St. Gaudens a carte blanche to go ahead, which we did; when it was completed Tiffany + Co. were requested not to strike off more than we ordered, for we did not desire the medal to be hawked about the country and become too common…no one has been authorized to order more. I tried to help Mr. Kunz as far as I could and gave him my only copy of the smaller medal that we had made for personal distribution and I fully explained to him that as far as I was concerned it would be impossible for me to help him as nothing would persuade me to part with the only one of your [Weinman's] medals that fell to my share…."; (2) Adolph Alexander Weinman, 1870-1952, "Weinman is…best remembered as the designer of the Walking Liberty Half Dollar (a design now used for the obverse of the American Silver Eagle one-ounce bullion coin) and the 'Mercury' dime along with various medals for the Armed Services of the United States. Among these are the identical reverses of the Asiatic-Pacific Campaign Medal, the European-African-Middle Eastern Campaign Medal, and the American Campaign Medal. [wikipedia], 1 page handwritten letter 8-1/2" x 11" with Adolph Alexander Weinman letterhead dated March 5, 1909, to George Kunz, beginning with, "Enclosed herewith I am sending you General John M. Wilson's reply to my letter requesting his consent for the casting of two additional replicas of the Roosevelt Inauguration Medal…[continuing in part] his position of not granting the request seems definite…let me know if I can be of any assistance in this matter…."; NOTE: the pair of letters makes for an exceptional item considering the writers who are a Civil War Medal of Honor winner and noted sculptor in the redesign of American coins, the topic of Theodore Roosevelt's 1905 Inaugural Medal, mention of president T. Roosevelt, mention of St. Gauden's and Weinman's design under his supervision, and Gen. Wilson's reasons for not consenting to additional strikes of the medal and declining to provide his copy of the medal he received as chairman of the Inaugural Committee as a model for additional copies; CONDITION NOTE: edgewear along right edge of Weinman letter. 475.00

For the full description of the letters, see:
NUMISMATIC LETTERS TO GEORGE F. KUNZ (https://docs.google.com/document/d/
1S9u6SypSv59FfaFDAy8lPd_2VEZRQPPLUG6BvhwRJ6A/pub)

Another gold Nobel Prize medal is up for sale. Here's a press release from Heritage. -Editor
The historic 1979 Nobel Prize gold medal for chemistry awarded to Professor Georg Wittig (1897 – 1987) of Germany will be offered by Heritage Auctions (www.HA.com) on October 19, 2016 as part of Heritage's two-day Historical Manuscripts Grand Format Auction. Four other gold medals awarded over the years to Prof. Wittig are also being offered together with the large, 22 carat Nobel Prize medal.
"Dr. Georg Wittig was a distinguished researcher, author and educator who received the 1972 Nobel Prize for Chemistry for his 1954 discovery of what is now known as The Wittig Reaction, a process of regulating the regrouping of atoms in a molecule," said Cristiano Bierrenbach, Heritage's Executive Vice President of International Numismatics.
"Professor Wittig's work along with Nobel Prize co-recipient Herbert C. Brown made it possible to mass produce hundreds of important drugs, such as the arthritis medicine hydrocortisone, as well as mass produce industrial chemicals that would otherwise be prohibitively expensive," Bierrenbach explained.
The Nobel Prize medal, designed by Swedish artist Erik Lindberg, measures 6.5 centimeters in diameter (approximately 2.5 inches) and weighs 204.0 grams (approximately 7.2 ounces). Struck in 22 carat gold, it features female allegories of Science and Nature, with Wittig's name and the year of the award engraved beneath.
The front side features the likeness of Alfred Nobel with the dates of his birth, 1833, and death, 1896, in Roman numerals. The medal is housed in the original presentation case received by Prof. Wittig in 1972.
The four other medals received by Prof. Wittig and accompanying the Nobel Prize medal in the auction are:
The Paul Karrer Award 22 carat, 97.7 grams, two inches in diameter gold medal presented in 1973 by Universitat Zurich.
The 14 carat, 123 grams, 2.25 inches gold medal Otto Hahn Prize for Chemistry and Physics awarded in 1967, and is considered the highest German award for outstanding scientific achievements.
The Roger Adams Medal given by the American Chemical Society in 1973. It is cast in 10 carat gold, weighs 258.9 grams, and is three inches in diameter.
 The Adolf Von Baeyer medal awarded in 1953 to Prof. Wittig. It is gold-plated, weighs 83.3 grams and is two inches in diameter.
Full descriptions of all the medals are available online at: https://historical.ha.com/itm/miscellaneous/georg-wittig- nobel-prize- medal-in- chemistry-received-in- 1979-together- with-four- additional-medals/p/6165-67001.s?ic5=CatalogHome-FeaturedItems-071515 .
"Most of Dr. Wittig's scientific work, including that which won him the Nobel Prize, was conducted during his years at the University of Tübingen. He was known as a meticulous teacher who set very high standards for his students, and he established a productive research group of young, promising scientists," said Bierrenbach.
Prof. Wittig died on August 26, 1987, just a few weeks after his 90th birthday.
For additional information about the medal or other items offered in this auction, contact Heritage Auctions at (877) 437-4824 or visit online at www.HA.com.
You're just twitching to shout, "It's the OBVERSE, not the FRONT!", aren't you? Well, have at it. I, on the other hand, gained a Zen-like calm when I gave up the mission of correcting every numismatic injustice like using "Penny" for "Cent". A press release like this, even though it comes from a numismatic auction house, is intended for a more general audience. For most of them, it's just the front side of the medal. -Editor
Dave Bowers of Wolfeboro, NH submitted this interesting story of his work with U.S. Mint sculptor-engraver Phebe Hemphill to create a statuette of his town's namesake. Thanks! -Editor

The unlisted General Wolfe medal from the Ford Collection.
Were it not for General James Wolfe and his victory over the French on the Battle of the Plains of Abraham, 1759, we might be a part of France now. Or perhaps our official language would be French—not that that would all bad. English has no word for "adult child," for example. And we already use renaissance, apres ski, mademoiselle, reconnaissance, rendezvous, and a lot of other French words.
Wolfe, born on January 2, 1727, grew up in a military family with training from an early age. He was a brigade major at age 18 and a lieutenant colonel at 23. When he gave his life on September 13, 1759, he was only 33—and yet he commanded thousands of troops who sailed up the St. Lawrence River to Quebec. His French counterpart, Louis-Joseph de Montcalm, also died in the battle.
Although General Wolfe never set foot in America, let alone the province of New Hampshire, word of his victory reached the British colonies to the south. On November 14, 1759, a meeting of the 24 proprietors of what is now Wolfeboro, New Hampshire was held in Portsmouth, with Daniel Pierce as moderator and David Sewall as clerk. It was voted "that the township, in honor of the late renowned and illustrious General Wolf [sic], deceased, be called Wolf's-borough." The Wolf instead of Wolfe spelling was common into the late 19th century. Today the e is back in and "ugh" is out, giving Wolfeboro.
General Wolfe has been of numismatic interest for a long time. A number of medals featuring him have been issued over the years, including one hitherto unlisted one, illustrated, in a John J. Ford, Jr., in 2006. I missed bidding on it—wasn't paying close attention! There are at least two known, with another illustrated in a 1930 book. Betts-421 and 422 medals relating to Wolfe are well known but rare.
I decided to create another Wolfe medal—not a medal, but a statue.

Artist-sculptor Phebe Hemphill and Dave Bowers, June 27, 2012.
Phebe Hemphill, a sculptor-engraver at the United States Mint in Philadelphia has created a long and illustrious repertoire of designs for coins, including of presidents Harrison Tyler, Buchanan, Garfield, McKinley Coolidge, and Hoover and dozens of medals, many of which can still be purchased today. Check the U.S. Mint website for her biography and list of what she has done.
Over a long period of years I have visited the various mints in the United States (Philadelphia, Denver, San Francisco, and West Point) and have written about them, including in a forthcoming book about the history of all the mints 1792 to date, to be released soon by Whitman Publishing LLC.
In the course of visits I have come to know the artists in the Engraving Department. Phebe Hemphill became a friend after I interviewed her in depth in 2012 regarding her winning design for the White Mountain quarter dollar issued for the State of New Hampshire in 2013. I asked Phebe if she did private commissions, which Mint artists are allowed to do. Don Everhart, for one, has done many in the private sector.

Portrait of General James Wolfe in oil, inspiration for the statuettes.
Phebe Hemphill's model from which castings were made.
After due discussion I sent my favorite image of General Wolfe and asked if she could do a statue of him for display near the Wolfeboro Town Hall. She could, but after figuring the costs for a larger-than- life solid copper statue and an appropriate pedestal, the cost was over $70,000. Then there was the question of where it would be placed, as space in front of Town Hall is limited.
My thoughts then shifted to having her make a small solid bronze statuette, hand sculpted, and signed in a limited edition. She went to work in her home studio, created a model, sent me images for approval, and then used it to make 15 wax molds for the casting of the copper figures. Each statue was to have WOLFE on the front of its base and her signature in bronze and a number from 1 to 14. The 15th she kept for herself.

One of 15 molds being prepared for the castings.
The group of finished statuettes.
After over two years of going back and forth and a lot of finessing, the 14 statues were finally cast, finished, and delivered. Each is 8.5 inches high, solid copper with patinated finish, and weighs slightly over 2.5 pounds. My cost for each, not including my own time and some travel, was exactly $750 each, per her invoice to me at a special price, less than the $900 she originally contemplated.
As I write these words six statues are in collections and eight remain. I am making them available at cost to those interested in American history and Wolfe's dynamic, indeed pivotal place in it. In the entire world of art there are very few statuettes by Mint artists that have ever been made. Those by Augustus Saint-Gaudens, an outside artist who did Mint work, cost many thousands of dollars each, if indeed you can find one. If you would like a General James Wolfe statuette for my $750 cost, e-mail me and I will confirm availability. I can ship by FedEx or UPS to domestic addresses for $45, including careful packing. If any are unsold I will publicize them nationally at a price which will include a markup. I will pretend I am a dealer in fine art!
Commissioning this sculpture has involved dozens of conversations and e-mails with Phebe, a unique experience!
To contact me: Dave Bowers, qdbarchive@metrocast.net. Checks to be sent to me, if your order is confirmed, can be mailed to me at Box 539, Wolfeboro Falls, NH 03896.
It's not often a chance comes along to acquire original artwork by a U.S. Mint sculptor. Thanks for the opportunity, Dave. great project. -Editor
BRONZE PRESIDENTIAL PLAQUE

BRONZE PRESIDENTIAL PLAQUE - WASHINGTON THROUGH FDR, 1933. 10 3/4 x 11". Foundry cast bronze. Unsigned. Uniface. Two applied hangers on reverse. About Uncirculated. Five rows of Presidential busts (7/7/7/6 & 4) beginning with Washington and ending with Franklin D. Roosevelt, the names of each incused below each bust. To either side of the bottom row, a wreath encloses the dates 1789 to left and 1933 to right. Incused in the border at top right Is NEWMAN BROS. INC. CIN.O.
Although unsigned, the portraits are of rather good quality. The busts are in high relief and each is recognizable, even without the identifying name below. Judging from the 1933 date, we suspect that this plaque was made around the time of FDR's first inauguration. $395.00
Nice item. I've never seen one of these, and agree the portraits seem well done. -Editor
Bausch & Lomb Greater Vision Medal

BAUSCH & LOMB GREATER VISION THROUGH OPTICAL SCIENCE MEDAL, (1919). 86mm. 7.8mm thick. Bronze. Charles A. Hafner, Sc. Signed GORHAM CO, at 6:00 on the reverse.) XF/AU, but with a patch of small digs at the center of the reverse. The obverse bears the classic features of a prophet peering into the distance or the future. Below: TO/ GREATER VISION THROUGH/ OPTICAL SCIENCE/ BAUSCH/ & LOMB. Inscribed in tiny letters around the rim is: CONTINUOUS CONTROL OF EVERY PROCESS THROUGH GLASS MAKING AND SCIENTIFIC CONTINUATION TO FINISHED PRODUCT. The reverse bears an eight line inscription in small letters: THIS MEDALLION WAS/ CREATED FOR/ BAUSCH & LOMB OPTICAL CO./ OF ROCHESTER, N.Y. / FRANK SEAMAN INCORPORATED/ MERCHANDISING AND./ ADVERTISING SERVICE/ NEW YORK.
The "Better Vision" slogan had both a literal and figurative significance, It was literally applicable to practically every product of the Bausch & Lomb line, for in the last analysis, there is not a lens or an optical instrument but what contributes to greater vision in one form or another. In designing the medallion, the corporate name was purposely omitted to keep the commercial aspect in the background. What was sought was an idealistic emblem which would symbolize the very spirit of the industry and its service to mankind. The art on the medallion was featured in advertisements which were mostly of an institutional nature.
Charles Hafner, a pupil of James Earle Fraser and Solon Borglum, is not well known as a medalist. His best known medallic work is his 1922 portrait plaque of Theodore Roosevelt, cast by Gorham That piece, as well as this haunting medallion, is evidence of his considerable talent. $250.00
1911 George F. Heath Memorial Medals

A TRIO OF DR. GEORGE F. HEATH MEMORIAL MEDALS 1911. 38.2mm. Bronze. Designed by Farran Zerbe and struck by Whitehead & Hoag. Obverse: * GEORGE FRANCIS HEATH, M.D. FOUNDER. SEPT. 21. 1850 JUNE 16, 1908 on a raised band around a bust of Dr. Heath to the right. The reverse is struck from the die of the 1910 official convention medal – the ANA lamp of knowledge atop a book, DE PROFUNDIS below, encircled by the legend – AMERICAN NUMISMATIC ASSOCIATION * ORGANIZED 1891.
A. THICK PLANCHET. 4.4mm thick. 39.6 grams. Edge: WHITEHEAD- HOAG. Unc. A few minor spots;
B. THIN PLANCHET. 3.1mm thick. 24.4 grams. Plain Edge. Unc,;
C. SAMPLE. 3.1mm. thick. 25.1 grams. Edge marked; SAMPLE
One of the rarest of all ANA medal issues, and one with a very confusing past. At the 1910 ANA Convention in New York City, it was voted to form a committee to look into having a medal struck to commemorate the late ANA founder; the committee was formed and the project moved forward; the announcement of the medal was put out in late 1910 and subsequently in early 1911; the medals were sold by subscription to be struck in Bronze, Silver and Gold, with the subscription book closing January 1911.
Dick Johnson submitted these thoughts inspired by a recent article on the future of art museums. Thanks. -Editor
As a habitual museum goer I have visited museums all over America. Since numismatic items are often on exhibit I search out these when visiting a new museum. The reason people go to museums, like myself, is to view something we have little chance to see in normal life – and learn something! Thus museums are learning institutions though we may not consider them as such.
A new technology will make museum going in the future even more satisfying and improve the learning experience. Two museums have adopted this innovative new technology, the San Francisco Museum of Art on the West Coast and New York's Cooper Union on the East Coast. It's interactive.
With the use of a digital pen viewers wave this instrument over an object's description on a table to capture a digital image of the object and its description. Thus it can be retrieved for later viewing and studying.
Hooray! I remember on two occasions I whipped out my notepad to physically copy a description. For one I learned about the postal card issued with an image of Lincoln by an artist I was researching. On another occasion at New York Metropolitan Museum of Art I copied a long description of the Columbian World's Fair Award Medal. Both provided data of which I was unaware.
How beneficial the new technology will be to aid writers to gather data and images in museums for later access to this information when writing about the subject. This will place a greater responsibility, however, on curators to gather background data on every object in their collections for later use.
As museums digitize their collections they will want to add this new technology and install interactive exhibits. It may take awhile for this old researcher to understand how this new technology works, but I am looking forward to using it.
Be sure to click on this article, it's an eye-opener:
The Future of Art Museums (www.invaluable.com/blog/the-future-of-art-museums/?email=6469636b2e6a6f686e736f6e40736e65742e6e6574)
The pen solves several problems. First, it eliminates the need for visitors to disrupt their museum experience by taking photographs of wall labels. As Walter states, "often times you don't want to be encumbered by having to read everything; you want to be able to stay in the moment and enjoy the paintings, but you also want to be able to save it for later."
The pen encourages the visitor experience to continue even after they exit the museum, a difficult but desirable outcome for institutions. In addition, Walter considers the pen to be a fairly passive device. "You don't have to use it if you don't want to, it's not critical to the experience. Depending on your level of engagement you can decide how much you want to use it. It's very much serendipitous browsing - I call it 'swimming through the collection.'"
Their focus on technology also enables the Cooper Hewitt to analyze and interpret data on, and in turn enhance, the visitor experience. For example, they've discovered that people spend between 15 to 20 minutes out of the typical two-hour trip to the museum at the digital tables. Data like this, as well as analysis of the most popular objects, has begun to inform exhibition design and curatorial practice.
The United States Mint has been faced with a number of technological challenges over the past more than two decades putting edge lettering on United States coins.
Most U.S. coins today are produced with a plain edge or reeded edge.
In 1992, the Denver Mint struck the Uncirculated Olympic Baseball dollar first with a reeded edge. Then using a 20th century version of a Castaing-type machine like that used during the 18th and 19th centuries to deter counterfeiting, incuse edge lettering was imparted over the reeded edge without crushing the reed details.
In 2007, first with the Presidential dollars, and two years later with the Native American dollars, Mint technicians were tasked with having to produce the means to execute edge lettering.
The first year's production of Presidential dollars became a learning curve, since the edge inscriptions weren't applied during production of circulation strikes, but after, on equipment separate from the coinage presses.
The process was flawed, as thousands of coins escaped application of the edge devices or passed through the final step more than once, creating oodles of error coins for collectors to locate.
It wasn't until 2008 that the final step was integrated into the end of the production line with the coinage presses.
To watch the complete video, see:
U.S. Mint tackles challenges of edge lettering: Monday Morning Brief, Oct. 3 (www.coinworld.com/videos/2016/10/monday-morning-brief-oct-3-2016.html)
JI: Basically, I'm part of the team, which is named the Artistic Infusion Program. I'm very proud and happy to be a participant in that program, which actually began in 2003 under Director Henrietta Holsman Fore, who had great vision to kind of take a page out of Teddy Roosevelt's desires to have American coinage invigorated by inviting outside artists, artist citizens to submit designs.
So, that program that began in 2003 – I was accepted into it in 2005. And happily here, all these years later in 2016, I still am invited to submit designs for consideration. What I do is I submit two-dimensional black and white line art along with the other members of the artistic infusion program and also the sculptor engravers in Philadelphia at the United States Mint, who also submit two dimensional black and white line art drawings for consideration.
CM: From there, designs are scrutinized and ultimately, finalists are selected and submitted to two separate committees, the Commission of Fine Arts, the CFA, and the Citizens Coinage Advisory Committee, where the designs are again reviewed and ultimately recommendations are made and sent to the Secretary of the Treasury. As an artist, what is going through that process like?
JI: That's a good question. It's an elaborate process, because even before the designs go to the two review boards, that being the Commission of Fine Arts and the Citizens Coinage Advisory – before it ever reaches that level – all of the designs that are submitted undergo a pretty rigorous vetting process, from many standpoints: aesthetically, thematically, historically, they are vetted for coinability and a lot of revisions are done before they even reach the national review boards.
To answer more specifically, it's a rigorous process for the artist because there is a tremendous amount of time invested in preparing any given design for any given program. An awful lot of time is spent simply on research as far as I'm concerned, before I even lift up a pencil. And then once that happens, I may go through a number of revisions on my own before I submit and after that, as I say, before the time comes to present them to the national review boards, there is often a series of revisions that is needed as well. So it's very time consuming and you have to be very, very motivated and dedicated to the work, which I think a lot of us truly are.
To listen to the complete interview, see:
CoinWeek Podcast #42: Coin Designer Joel Iskowitz on the State of Modern Coins – Audio (www.coinweek.com/us-mint-news/coinweek-podcast-42-coin-designer-joel-iskowitz-state-modern-coins-audio/)
While you don't see them very often these days, fore-edge paintings were once some of the loveliest book illustrations around. Literally, they were around the edges of the book.
A fore-edge painting refers to an image painted or drawn on the closed leaves of a book. While covering the collected page edges in gold or silver leaf was a popular choice, sometimes artists went one step further and painted whole scenes and landscapes on them. This form of fore-edge decoration is known as "all-edge" painting, and it was only the beginning.
Some ambitious, "disappearing" fore-edge paintings were painted on the inside edges of the pages, so that the hidden scenes could only be seen when the page block was fanned in a certain direction. If the book was simply closed, the page edges could look normal and unadorned (or possibly gilded), only revealing the image when one of the covers were shifted back, slanting the pages.
These secret illustrations could be doubled, with an illustration on either side of the pages, revealing themselves depending on the slant of the page block (known as the "two-way double"). Some were painted so that if the book was laid open in the center, naturally splaying the pages to either side, two different illustrations could be seen on either side (known as a "split double").
There are even examples of rarer variations that required the pages to be pinched or tented in a certain way to see the image. The only limit was the artists' imaginations.
Follow the link to read the original article and see many more examples of fore-edge artwork. -Editor
To read the complete article, see:
Lovely Hidden Paintings Adorned the Edges of Historic Books (www.atlasobscura.com/articles/lovely-hidden-paintings-adorned-the-edges-of-historic-books)
To read the earlier E-Sylum article, see:
FORE-EDGE PAINTING (www.coinbooks.org/esylum_v19n39a31.html)
Douglas Saville writes:
Thanks. What a wonderful time and place to be browsing for books! Here are a few of the pictures; see the web page for the complete set. -Editor

Marks & Co, 84 Charing Cross Rd

Henry Sotheran of Sackville St, established 1760

Andrew Block of Barter St, established 1911
To read the complete article, see:
The Antiquarian Bookshops of Old London (http://spitalfieldslife.com/2015/07/13/the-antiquarian-bookshops-of-old-london/)
To read the earlier E-Sylum article, see:
NOTES FROM E-SYLUM READERS: OCTOBER 2, 2016 : Antony Macaroni and the Barter Street Bookshop (www.coinbooks.org/esylum_v19n40a09.html)
Thanks to Georges Depeyrot for pointing out the Perry Collection at the Fitzwilliam Museum in Cambridge. Here is more information from the museum's web site. -Editor
Commodore Perry led an extremely significant diplomatic mission to Japan in 1852-4, opening up the previously reclusive and autarkic country to American trade. He was also an avid coin collector, acquiring a wide variety of Greek, Roman, medieval, Islamic, American and modern World pieces.
A number of Perry's coins can be associated with his famous trip to the Far East in the early 1850s. The Perry Collection therefore provides a tangible link with this important event in Japanese and American history, as well as a valuable insight into the scope and techniques of early American coin collecting.
The Fitzwilliam Museum has been lent a substantial element of the Perry Collection by a private collector. An exhibition about Commodore Perry, his trip to Japan and his collection is on display in the Fitzwilliam Museum's Glaisher Gallery, 1 April-5 July 2009.
Perry was a man of many interests. Passionate about naval education, he helped establish a naval curriculum and a gunnery school, and worked to implement an apprentice scheme. He was also interested in the modernisation of the navy, and strongly supported the development and construction of steam-powered ships. It was the trip to Japan in 1852-4, however, for which Perry is best remembered.
When Perry returned to America from Japan in 1855, he was advanced to the rank of rear-admiral, and retired soon afterwards. He died in New York on March 4th 1858 at the age of sixty-three. He was given an extremely lavish funeral, which included a Grand Pageant through the city.
Perry the Collector
Commodore Perry is an outstanding example of an early American coin collector. His hugely diverse collection included American and Canadian currency of his own day, Ancient Greek and Roman coins, early medieval and Byzantine pieces, and coins from all over the world from Europe to the Far East dating from the seventeenth century onwards.
Coins have been collected throughout history, but the study and collection of coins only took off in America during the mid-nineteenth century. In 1858 the American Numismatic Society was founded to promote and support coin collecting, and was followed by the establishment of the American Numismatic Association with a similar aim in 1891. Perry, collecting during the 1830s-50s, was thus one of the first American collectors to build up such a varied and substantial collection.
A few early coin dealers did exist in Perry's day, especially in New York where he lived for a substantial period of his life. Many of his modern coins, however, espeically his American coins, he could have taken straight out of circulation. Others he must have acquired during his long and prestigious naval career. As well as the famous trip to Japan in the 1850s, he travelled to the North Sea during the War of 1812, spent time on the African coast during the founding of Liberia, undertook a series of European voyages, and chased pirate and slave ships around the Caribbean. The wide date and denomination range of his collection suggests that Perry sought out specific coins rather than just collecting currency, showing that he was a careful and determined collector.
Commodore Perry's Collection
During his lifetime, Commodore Perry amassed more than one thousand coins. Over half of his collection, almost 600 coins, were world coins dating from the medieval period to the nineteenth-century. He collected examples from all over Europe and South America, from Russia, the Caribbean, from India and the Far East, and from the Ottoman Empire. In addition, Perry obtained almost a hundred American coins, which made up just under ten percent of the collection. His American coins were also immensely varied, ranging from copper cents to silver dollars, and covered the period from 1652 to his own day.
Around a third of Perry's collection, over three hundred coins, were Ancient Greek or Roman, dating from the 5th century BC to the fifth century AD. His collection of Roman coins was especially comprehensive, covering almost the entire Roman period. He obtained a specimen of the coinage of over forty-two different Roman emperors, from Augustus (27 BC - 14 AD) to Theodosius II (408-50 AD). He also obtained over fifty coins from the Byzantine Empire, which dated from the late fifth to the early ninth century. Perry drilled holes through many of his coins, especially his Greek, Roman and Byzantine specimens, and attached identifying hand-written labels to them, many of which still survive as a tangible link to the man himself, his numismatic knowledge and his collecting practice.
After his death in 1858, Perry's coin collection passed to his daughter, Caroline Perry Belmont. The Belmont family had the Perry Collection valued in 1898 by the New York coin dealer Lyman H. Low. Low identified the coins and put each in a hand-written, numbered and colour-coded envelope, most of which have also survived, providing further evidence of the history of the collection. Perry's coins remained in the Belmont family until they were sold in 1994, and put up for auction in 1995 with the American auction company Bowers and Merena.
Perry's collection of 1035 coins was divided and sold in 187 lots, which also included the box he had kept them in. Sixteen lots, which totalled 580 coins or just over half of the collection, were acquired by a private collector and generously placed on deposit at the Fitzwilliam Museum. This has enabled us to examine this portion of the collection, which includes the majority of Perry's ancient coins and a good proportion of his medieval and modern world coins, in more detail.


To read the complete account of the Perry Collection see:
Commodore Perry and the Opening of Japan. Naval Diplomat and Collector – an online exhibition to accompany a display in the Glaisher Gallery, 1 April-5 July 20 (www.fitzmuseum.cam.ac.uk/gallery/perry/)
Dave Perkins forwarded this non-numismatic article, noting "There are some implications to the coin hobby..." -Editor
Five years after Sotheby's sold an Old Master painting for about $10 million, the auction house concluded the work was fake -- and reimbursed the buyer.
Sotheby's earlier this year became aware of a possible authenticity issue with a 17th century Dutch painting attributed to Frans Hals and informed the purchaser, the auction house said in a statement Thursday. It then hired an outside firm to conduct a technical and forensic analysis of the work, which was peer reviewed. Those efforts showed the painting couldn't have been created in that period because modern materials were used.
"Unfortunately, this established that the work was undoubtedly a forgery," Sotheby's said. "We rescinded the sale and reimbursed the client in full. Clients transact with us because they know Sotheby's will keep its promises when problems arise, and we were very pleased to do that in this case."
The disclosure demonstrates the sophistication of today's forgers who have fooled top art world experts, said Richard Feigen, an Old Master art dealer in New York. The discovery will also make auction houses and appraisers more discriminating when evaluating art, he said.
"It's one of the biggest scandals in my memory," said Feigen, who opened his gallery in 1957. "It's going to make people very wary, extremely careful about things they are offered and the sources of those things."
Feigen said the fakes were very sophisticated. "There's nothing to my recollection on this scale and with this variety of artists," he said.
The blue marble-like surface of lapis lazuli makes it very difficult to determine the age of the work, he said. Gentileschi "did paint things on other surfaces, like copper and slate," Feigen said. "It would not be impossible that he might have used lapis."
Whatever the materials, the discovery of this forgery will change the art market, he said. "If all of a sudden something pops up, with no history, and they appear in no literature, people are going to be super careful," he said.
Counterfeiters get better and better, especially when the stakes are high. Will they one day make fake rare coins that fool the experts? Are they doing that already? Having a documented provenance is more important all the time. It's no guarantee (a provenance can be faked, too), but something more and more buyers will be looking for. -Editor
To read the complete article, see:
Fake Old Master Sold for $10 Million Rocks Art Market (www.bloomberg.com/news/articles/2016-10-06/fake-old-master-painting-sold-for-10-million-rocks-art-market)
A tiny coin owned by an unnamed woman from Cambridge has been sold at an auction – for a staggering £38,400.
The little Chilean peso – a coin which nowadays is worth an eighth of a penny – is one of the rarest in the world.
It was part of a collection put together by the woman's late father not long after the Second World War.
It was identified by John Foster, the BBC Antiques Roadshow expert at an auction valuation day.
The auction was staged in London by Dix Noonan Webb, the international coins, medals and jewellery specialists. A spokesman said: "Bidding started at £18,000 and quickly rose to a final hammer price of £32,000. With the auctioneers' commission added the anonymous buyer paid £38,400.
"The pre-sale estimate was £12,000 to £15,000, so this was more than twice as much as expected.
"The peso was part of a collection of coins assembled by the woman's late father during the years following the Second World War. None of the rest of the collection was particularly unusual or valuable and she had no idea when or where he acquired the coin, which is regarded as a classic Latin American rarity by international collectors."
He added the woman, who had asked to remain anonymous, had revealed her father had never been to Chile.
He said: "Not surprisingly she was over the moon when she found out what the coin was."
To read the complete article, see:
Ker-ching! Rare coin rings up £38,400 at auction (/www.cambridge-news.co.uk/ker-ching-rare-coin-rings-up-38-400-at-auction/story-29777801-detail/story.html)
The advertising description states:
"DID YOU KNOW ... that your uncirculated SILVER DOLLAR is the famous "MORGAN" SILVER DOLLAR, named for its designer George T. Morgan"?
As you can see, the dollar in the Tidy House holder is a 1926 Peace Dollar, which was not designed by Morgan but by Anthony de Francisci.
Tidy House dollars in original packaging sell for high premiums because the cardboard holder caused many of the Morgans to tone in brilliant colors. Most are common-date 1880s often from the New Orleans mint. The company reportedly stocked up on the dollars by purchasing $1,000 bags of Morgans from the US Treasury Department hoard.
Toned Morgan dollars sell for high premiums. This Tidy House 1884-O , probably worth about $50, sold for three times as much recently on GreatCollections.
The problem with Tidy House lots in online auctions is that many have already been switched out of the holder for slabbing, with other dollars of lesser value placed back in the holders. In the eBay example above, someone who acquired the Tidy House sample put a cleaned and retoned almost uncirculated Peace dollar in its place. That coin does have nice toning, but there also is a faint pin scratch across the cheek, rendering the coin's value to about $35-50.
A few more facts about Tidy House silver coins. The best come with original advertisements . You can also find 1964 Tidy House half dollars commemorating the passing of John F. Kennedy. Those also can tone, but often not as spectacularly as Morgan dollars.
To read the complete article, see:
BID CAUTIOUSLY ON "TIDY HOUSE" MORGAN DOLLARS (www.coinworld.com/voices/michael-bugeja/2016/10/bid_cautiously_ont.html)
The Central Bank of Liberia (CBL), Thursday, October 6, commenced the distribution and issuance of the newly printed Liberian dollar banknotes.
The new local currency is being distributed through commercial banks and other financial institutions throughout the country to serve customers who may wish to exchange mutilated notes for the new Liberian dollar banknotes.
A spokesperson for the Central Bank of Liberia told the Daily Observer that the release of the new banknotes is synchronized with the retrieval of mutilated banknotes from commercial banks in line with a schedule designed by the Banking Department of the CBL. Thus, public is advised not to rush to exchange mutilated notes for new ones because the process is ongoing, without a deadline.
Both the old and new denominations of Liberian Dollar banknotes will circulate simultaneously with equal monetary value, CBL says.
Though the existing denominations maintain their respective portraits, the Bank has reinforced the security features in the new series. The newly introduced denomination of L$500 denomination contains portraits of ordinary Liberians on the front, and Liberian wildlife on the back. CBL has meanwhile ensured that the new series is printed on a higher quality substrate to guarantee longevity and reduce porosity.
In the year 2000, the CBL introduced the new Liberian dollar banknotes as a unified currency to replace the old "J.J. Roberts" banknotes. Since its introduction, the Liberian banknotes have undergone minor technical redesign and security feature enhancements.
The old notes had several aspects similar to U.S. notes. Interesting take on the serial number, with the font sizes increasing. -Editor
To read the complete article, see:
New Liberian Money Out (www.liberianobserver.com/business/new-liberian-money-out)
Limited-edition serial number notes are really taking off in the market. Here's a special Bank of Scotland note sold recently by Spink on behalf of a charity. -Editor
A limited edition Bank of Scotland £5 note designed by a Dundee schoolgirl has sold for £18,600 at auction.
The note, featuring a picture of Pudsey Bear raising a Saltire flag, was one of the first polymer notes issued on 17 July 2015.
The Pudsey design was created by Kayla Robson, 12, who won a Bank of Scotland competition in partnership with the BBC's Children in Need charity.
It had been expected to fetch between £1,000 and £1,200.
An anonymous collector bid £15,500 when the note went under the hammer at the Spink's World Banknotes auction in London on Tuesday.
But the actual amount paid rose to £18,600 including buyer's premiums.
Monica Kruber, a specialist in Spink's banknote department, said: "This Pudsey £5 note was designed by a young lady from Dundee.
"We knew it was going to be good but it made a fabulous price. We are delighted, especially as it is for BBC Children in Need. "It is an extraordinary note, and an extraordinary issue - the first polymer from the Bank of Scotland.
The note was one of a limited edition of 50 notes. The serial numbers were unique, with the first 40 using the code PUDSEY01 to PUDSEY40 while the remaining 10 would be personalised to buyers.
Some of the notes were auctioned last year, but the latest sale coincided with the release of the general issue polymer £5 notes, which were made available to the public.
So why does the bear appear to be wearing underwear on his head? I guess I'll never understand cartoon animal fashion. Whenever someone suggests a Halloween party, I tell them I'll come as Winnie-the-Pooh. Red vest, no pants. -Editor
To read the complete article, see:
Pudsey £5 note designed by Dundee schoolgirl sells for £18,600 (www.bbc.com/news/uk-scotland-tayside-central-37572752)

An image of a counterfeit $50 note (bottom) alongside a legitimate one
From pineapple on a burger, to fake "pineapples" over the counter. McDonald's workers are now the key test for detecting counterfeit $50 notes, according to evidence given in a recent court case.
Two Melbourne plasterers have been jailed for four years after they pleaded guilty to manufacturing nearly $90,000 in counterfeit money uncovered in a raid on the Burvale Hotel in Nunawading.
Brad Flynn, 38, and John Maugeri, 46, admitted in the County Court to printing the fake $50 banknotes, which the prosecution said rated an eight out of 10 on the so-called "McDonald's test" standard of deception.
The test was explained as whether the fake cash was good enough to be spent at a McDonald's-type business, rather than passed at a bank where experts would be handling the notes.
Judge Michael McInerney wrote in his reasons for sentencing that he was "somewhat surprised that there was no better evidence" before the court than the McDonald's test.
But after examining the currency himself he agreed the quality was high enough to be spent at a business such as the fast food giant.
"I did not see any reason why they would not pass, based upon my own observation, in the community," he wrote.
More than 22,000 fake $50 notes worth over $1.1 million were uncovered in 2015/16, according to the Reserve Bank of Australia.
The once state-of-the-art security measures used in the design of the polymer banknote are now more than 20 years old, which has made it vulnerable to advances in digital imaging and printing technology.
Like U.S. Supreme Court Justice Potter Stewart said of pornography, "I know it when I see it." Not a precise definition, but good enough for the job at hand. -Editor
To read the complete article, see:
'McDonald's test' the key to UNCOVERING FAKE NOTES (www.theage.com.au/victoria/mcdonalds-test-the-key-to-uncovering-fake-50-notes-20161002-grthtz.html)
Nicky, a currency-detecting Malinois dog, played a central role in the seizure of nearly $74,000 at Dulles Airport Monday.
U.S. Customs and Border Protection officers, with the help of the canine, seized $73,900 from two Serbia-bound travelers at Dulles after the men were found in violation of federal currency reporting requirements.
Neither man was criminally charged, according to CBP, and they were released to continue their trip -- but with only a small fraction of their cash.
According to CBP, officers initially stopped the first man in the jetway to the plane and asked how much currency he was carrying. The man reported $1,500 both verbally and in writing. But after inspecting his baggage and jacket, CBP agents discovered four envelopes that contained approximately $50,000.
Meanwhile, Nicky sniffed out another passenger, who claimed to be the first subject's son-in-law. The second man reported that he was holding $7,000, but a subsequent inspection discovered two envelopes in his jacket containing nearly $20,000.
CBP officers verified the currency totaled $73,900 in U.S. dollars between the two family men.
There is no limit to how much currency travelers can import or export, but federal law requires travelers report to CBP amounts exceeding $10,000 in U.S. dollars or equivalent foreign currency.
CBP returned $1,500 to the men and released them to continue their trip.
"This is a significant amount of currency to conceal, and these two men are very fortunate to avoid criminal prosecution," Wayne Biondi, CBP port director for the Area Port of Washington Dulles, said in a statement. "Customs and Border Protection hopes this seizure is a reminder to all travelers to be truthful with CBP officers. The best way to hold onto one's currency is to truthfully report all of it to a CBP officer."
So why can't MY dog sniff out some cash sometime? Guess we're looking in the wrong places. -Editor
To read the complete article, see:
Cash-detecting canine helps Customs seize $74K at Dulles Airport (www.loudountimes.com/news/article/currency_detecting_
canine_helps_customs_seize_74k_at_dulles_airport432)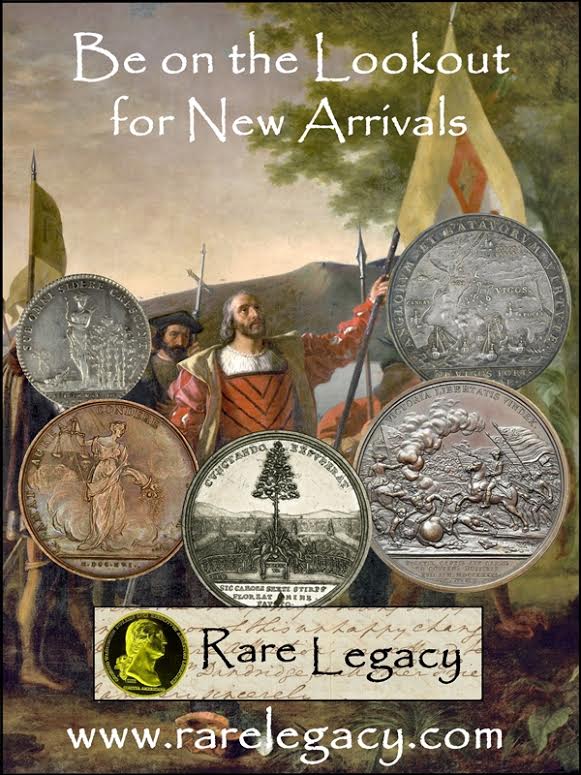 Artist Mark Wagner's Working Materials
When the collage artist Mark Wagner first started creating his signature pieces, he faced every day with a significant decision: save that fresh stack of one-dollar bills sitting on his drafting table for his currency-based artwork, or eat heartily.
But to Wagner, those thousands of bills were meant for more than just creature comforts. Soon he would slice them up into 25 of their individual components—George Washington heads, treasury seals, the various letters—and glue them onto sketches that skewered capitalism, or socialism, or both, making sure every last sliver was accounted for.
His frugality paid off: last month, Wagner opened I'm Mark Wagner and I Approve of This Message at the Pavel Zoubok Gallery in New York City, just in time for the final stretch of the presidential campaign. In a conversation with Atlas Obscura, Wagner discusses the unique methods he uses to construct his currency portraits, from decapitating George Washington with a "Guillotine cutter" to the signature he takes special pains to avoid.
Tell me more about your selfie still-lives.
The design of the dollar bill hasn't changed since, like, the 1950s, and even then it didn't change that much. And there's really not much to root my artwork in any specific time since then. So I wanted to do something super-contemporary.
Do you use every piece of the dollar bill in your work?
There are pieces that fall out of favor. I've been avoiding [former U.S. Treasury Secretary] Timothy Geithner's signature for years because it's ugly. I've got a bag that must have like, 2,000 of his signatures, but it's still only a tiny bag.
You're starting to work with foreign currencies. What's behind this shift?
Working so strictly with the U.S. dollar for so many years, I've missed color. Foreign currency gives a broad choice of color, design, imagery to use, but there are a bunch of new, non-obvious obstacles for me at the same time. I'm used to having access to a thousand of every little piece I might need, but I don't have a thousand whatever-that-currency-is from wherever-that-place-is.

More importantly, as an American, I feel a measure of confidence commenting on America and its foibles. Less so with… any other spot on the globe. So far the foreign currency pieces have all mixed passages of U.S. currency against passages of generalized foreign currency. This "us vs. them" [motif] is, unfortunately, very American.

To read the complete article, see:
http://www.atlasobscura.com/articles/see-striking-portraits-entirely-made-with-dollar-bills (www.atlasobscura.com/articles/see-striking-portraits-entirely-made-with-dollar-bills)

To read the earlier E-Sylum articles, see:
MARK WAGNER'S MONEY ART (www.coinbooks.org/esylum_v14n45a25.html)
MONEY ARTIST MARK WAGNER'S DOLLAR BILL COLLAGES (www.coinbooks.org/esylum_v17n12a31.html)
SLATE ARTICLE ON MONEY ARTIST MARK WAGNER (www.coinbooks.org/esylum_v17n12a32.html)

This week's Featured Web Page is the Haiti coins page from the Numista site.