About Us
The Numismatic Bibliomania Society is a non-profit organization devoted to the study and enjoyment of numismatic literature. For more information please see our web site at coinbooks.org
Subscriptions
Those wishing to become new E-Sylum subscribers (or wishing to Unsubscribe) can go to the following web page link
Membership
There is a membership application available on the web site Membership Application
To join, print the application and return it with your check to the address printed on the application. Print/Digital membership is $40 to addresses in the U.S., and $60 elsewhere. A digital-only membership is available for $25. For those without web access, write to:
Terry White, Treasurer
Numismatic Bibliomania Society
P. O. Box 39 Hilliard, OH 43026-1278s
Asylum
For Asylum mailing address changes and other membership questions, contact Terry at this email address: terrywhite5475@yahoo.com
Submissions
To submit items for publication in The E-Sylum, just Reply to this message, or write to the Editor at this address: whomren@gmail.com
BUY THE BOOK BEFORE THE COIN
Sale Calendar
Content presented in The E-Sylum is not necessarily researched or independently fact-checked, and views expressed do not necessarily represent those of the Numismatic Bibliomania Society.
We have no new subscribers this week. Please consider a gift subscription - send me email addresses of your friends and numismatic correspondents, and help expand our community. We currently have 2,045 subscribers.
This week I'll be travelling to the New York International show, and it's quite possible next week's issue will be a bit late. But fear not, Lord willing and the creek don't rise, I'll get it out as usual.
Another sign I'm getting older:
Me: I went to the doctor's office today and got a hearing exam.
Wife: So what did they say?
Son: He doesn't know - he couldn't hear them.
This week we open with a nice plug from Ron Guth at PCGS, a note from the NBS Treasurer, a final reminder and a new batch of highlights for the Kolbe & Fanning New York auction, one new book and one review.
Other topics this week include Bob Lemke of Krause Publications, Al Overton's Bust Half Dollars, the Joseph Brothers, numismatic literature dealers M. A. Powills and Fred Lake, Littleton Coin Company, recent strong auction sales, more Newman paper money, and the coins of Janus, the God of January.
To learn more about Wayne and Garth, Ars Classica catalogues, the first numismatic book, Frank Causey Wilson's Monthly Rare Coin Bulletin, numismatic mirrors, Souvenir Fractional Gold, the Jewish-American Hall of Fame medals, replica Nobel prize medals, the 1878 Balloon Ascent over Paris medal, the 1942 glass pattern cent, and janiform heads, read on. Have a great week, everyone!
Wayne Homren
Editor, The E-Sylum


Wayne's World was a zany 1992 movie starring Wayne (Mike Myers) and Garth (Dana Carvey) as two "dudes" who broadcast a public access TV show from Wayne's parents' basement. The film was based on Saturday Night Live skits in which Wayne and Garth expounded on rock-and-roll music and girls. The film cost approximately $20 million to produce and went on to gross more than $183 million.
However, this is the story of a different Wayne's World, a numismatic one that started several years later – on September 4, 1998 to be exact. On that fateful day, Wayne Homren, a member of the Numismatic Bilbiomania Society, started a weekly email publication directed at members of the organization. His stated purpose was as follows: "This is intended to be a moderated, low-volume mailing list, with no more than one message every week or so. Its purpose and use will evolve over time – please send us your comments and suggestions." The second edition, sent to the eighty-eight members who had signed up by then, included two notices: 1) that the official club publication had gone to the printers and 2) that a member was seeking information about known copies of the Howard Rounds Newcomb book on the U.S. Large Cents of 1801-1803.
In the eighteen years since then, Wayne's publication has become known as the E-Sylum (a play on Asylum, the name of the club's print publication), it has grown in terms of scope and size, and it now goes to over 2,000 subscribers. The E-Sylum has become one of the most important, weekly sources for numismatic news and information. From its text-only, single-notice, initial publication, the E-Sylum has morphed into a sophisticated HTML-based presentation. The most recent issue (January 2, 2017) includes thirty-seven items in the table of contents, on a variety of subjects ranging from new numismatic publications, a coin treasure hunt, an obituary, a biography, bridges on ancient coins, 2017 coins from the Royal Mint, paper money, Victoria Crosses, and much more. The amount of work that Wayne puts into each issue is tremendous — and he has done it every week for eighteen years. Like Wayne and Garth of Wayne's World, Mr. Homren is just as passionate as his favorite subject – numismatics. And, like Wayne's World, the E-Sylum is public access – it is completely free of charge.
I look forward to each weekly installment of the E-Sylum and Wayne's Words (Homren's self-styled introduction – was this a deliberate nod to Wayne's World?). Like clockwork, the E-Sylum appears in my inbox each Sunday night, a perfect time to relax and enjoy the fruits of Wayne's work. Always, I learn something new and useful.
I invite you to become a part of the E-Sylum and Wayne's "world" by subscribing here. Tell him PCGS sent you. To view all eighteen years of the E-Sylum, check out the E-Sylum Archives.
To read the complete article, see:
WAYNE'S WORLD, WAYNE'S WORDS (www.pcgsblog.com/ron-guth/news/waynes-world-waynes-words-waynes-work)
Our Treasurer Terry White submitted this request for Numismatic Bibliomania Society members. -Editor
As you know we have added a digital version of The Asylum to your membership. In reviewing our records we realized that we do not have email addresses of every member. If you paid for your membership with PayPal we have an email address for you and you do not need to do anything. However, if you cannot remember providing an email address when you joined, or you have changed your email in the last 12 months, please send an email to me and I will make sure our records are up-to-date. Please send the email to terrywhite5475@yahoo.com.
Here's a final reminder from David Fanning of this week's Kolbe & Fanning 2017 New York Book Auction. -Editor
KOLBE & FANNING NEW YORK AUCTION SATURDAY, JANUARY 14
Kolbe & Fanning will be conducting our 2017 New York Book Auction this Saturday, January 14, at the Waldorf-Astoria Hotel in New York in conjunction with the New York International Numismatic Convention. The sale features selections from the libraries of Italo Vecchi and Tom Cederlind, as well as other properties pertaining to ancient, foreign and American numismatics. The 400-lot sale can be viewed through our custom bidding platform at auction.numislit.com, where absentee bids can be placed in advance and where bidders can participate in the sale live. The sale will begin at 12:30 p.m. eastern time, in the Norse Suite on the 18th Floor of the Waldorf-Astoria Hotel. Lot viewing will take place in the Library Suite, also located on the 18th Floor, beginning on Thursday morning.
As a reminder, any absentee bids sent by fax or post must be received in Kolbe & Fanning's Ohio offices by Monday, January 9. Bids may be placed with David Fanning by email to df@numislit.com or by phone at (614) 256-8915 through Friday, January 13. Phone and email bids cannot be accepted on the day of the sale. Those who wish to participate during the sale via the internet can do so through the online bidding platform at auction.numislit.com: bidders are strongly encouraged to register in advance to avoid any difficulties in last-minute registration. We are looking forward to the sale and thank you in advance for your participation.
Lot 1. History of the Académie Royale des Inscriptions et Belles-Lettres

Académie Royale des Inscriptions et Belles-Lettres. HISTOIRE DE L'ACADÉMIE ROYALE DES INSCRIPTIONS ET BELLES LETTRES, DEPUIS SON ESTABLISSEMENT JUSQU'À PRESENT... TOME PREMIER. Paris: Imprimerie Royale, 1717. 4to [26 by 20.5 cm], original full brown calf; spine with five raised bands, richly decorated and lettered in gilt, red morocco spine label lettered in gilt; board edges hatched in gilt; all page edges red. Engraved allegorical frontispiece; engraved title vignette and headpieces; (18), 394, (2), 384 pages; [18 additional plates and text illustrations]. Generally clean and well-preserved contents, with occasional marginal discoloration toward end of volume; binding a bit worn and rubbed, with chip at base of spine. Very good or better. See catalogue for full description.
Lot 6. A Complete Set of All 18 Ars Classica Catalogues

Ars Classica / Naville et Cie. COMPLETE SET OF EIGHTEEN CLASSIC AUCTION CATALOGUES. Lucerne, 1921-38. Eighteen well-illustrated quarto volumes, as bound in thirteen. [See catalogue for individual descriptions.] A well-preserved set, with mostly matching bindings that are a bit rubbed from use. Sale IX covers worn, especially at spine, and repaired with archival mending tissue; plates chipped at margin, not affecting images. Most volumes with only minor signs of internal wear. Very good or better. See catalogue for full description.
Lot 22. Babelon's Classic Work on Roman Republican Coins

Babelon, Ernest. DESCRIPTION HISTORIQUE ET CHRONOLOGIQUE DES MONNAIES DE LA RÉPUBLIQUE ROMAINE, VULGAIREMENT APPELÉES MONNAIES CONSULAIRES. Paris, 1885. Two volumes. 8vo, contemporary maroon half calf with mottled sides; spines ruled, lettered and decorated in gilt; all page edges mottled red; original printed wraps bound in. xii, lvi, 562; (4), 669 (1) pages; coin illustrations throughout the text. Bindings somewhat worn; very good. See catalogue for full description



Lot 36. The First Edition of the First Numismatic Book

Budé, Guillaume. DE ASSE ET PARTIBUS EIUS LIBRI QUINQ[UE] GUILLIELMI BUDEI PARISIENSIS SECRETARII REGII. (Paris, March 1514). ... Folio [31 by 21 cm], modern full brown calf; spine ruled in blind and lettered in gilt; all page edges red. (7), CLXXII printed leaves..., for 358 pages total; title printed in gothic letter within a superb woodcut border, with a large woodcut of Badius Ascensius's printer's device of a printing shop in the center; woodcut initials. Lacking final blank. Title page trimmed and mounted on preceding blank leaf, with some wear and loss to border; three following leaves with professional repairs to gutter, with minor loss to a few words on the first text leaf; final leaf worn with a few small areas of loss. Rest of volume fairly well-preserved, with occasional browning or mild discoloration. Very good. See catalogue for full description.
Lot 76. The Impressive 1708 Antwerp Edition of Goltzius

Goltzius, Hubertus. HUBERTI GOLTZII DE RE NUMMARIA ANTIQUA, OPERA QUAE EXTANT UNIVERSA, QUINQUE VOLUMINIBUS COMPREHENSA. TOMUS PRIMUS-QUINTUS. Antwerp: Hendrik Verdussen and Corneel Verdussen, 1708. Five volumes, complete. Folio [38 by 24.5 cm], late 18th- or early 19th-century matching olive-brown quarter calf with marbled sides; spines with five raised bands, gilt; two black morocco spine labels, gilt; remaining compartments ruled and decorated in gilt; all page edges marbled; marbled endpapers. A well-preserved set, with only minor wear; though some joints exhibit cracking, the bindings remain sound. The usual offset discoloration from the tinted plates in the final volume is not distracting. Near fine. See catalogue for full description.
Lot 257 A Set of Davenport

Davenport, John S. WORLD CROWNS AND TALERS. A complete set of the nine main illustrated volumes. Lot also includes several additional works by Davenport: his 1949 German Talers since 1800; the first (1967) edition of German Church and City Talers, 1600-1700; his 1996 East Baltic Regional Coinage; the 1982 edition of the Standard Price Guide to World Crowns and Talers; his 1956 Oversize Multiple Talers of the Brunswick Duchies and Saxe-Lauenburg; and his third edition of Large Size Silver Coins of the World. Varying formats, all original bindings (all but two hardcover). Generally fine or nearly so.
Lot 331 Issues of Plain Talk as ANA's Semi-Official Organ

[American Numismatic Association]. Plain Talk Publishing Company. PLAIN TALK. Eight issues, comprising Vol. X, Whole Nos. 67-71 and 73-75 (March-November 1891, lacking August). Tabloid [29.5 by 22 cm], self-covered as issued. Some folds mended with archival tape. Generally very good or better. Very rare and very important for the history of the hobby in the United States. See catalogue for full description.
Lot 333. 1944 ANA Convention Photograph

American Numismatic Association. OFFICIAL CONVENTION PHOTOGRAPH FOR THE 1944 CONVENTION OF THE AMERICAN NUMISMATIC ASSOCIATION, FRAMED WITH RIBBONS. Chicago: La Salle Hotel, Aug. 27, 1944. Kaufmann and Abry, photographers. Matted under glass and framed in brown wood with hanger affixed to back. Visible image dimensions 44.5 by 22 cm; frame dimensions 57.5 by 35.5 cm. Two blue convention ribbons, lettered in gilt, affixed to upper corners of photo under glass. Image surface with a couple tiny flaws, but still fine. See catalogue for full description.
Lot 355. Correspondence between Tom Elder and M.A. Powills

Elder, Thomas L., and Michael A. Powills. CORRESPONDENCE EXCHANGED BETWEEN TOM ELDER AND M.A. POWILLS. New York and Chicago, 1930-46. File of approximately forty original letters, postcards, bidsheets and carbon-copies of letters. Around half of the items included are carbon-copies of letters from Powills to Elder. The remainder include Elder's original correspondence, some of it typewritten, some completely handwritten, some a combination of the two. See catalogue for full description.
To read the earlier E-Sylum articles, see:
KOLBE & FANNING'S 2017 NEW YORK BOOK AUCTION (www.coinbooks.org/esylum_v19n49a03.html)
KOLBE & FANNING OFFER THIAN CONFEDERATE CURRENCY ALBUM (www.coinbooks.org/esylum_v19n50a02.html)
MORE KOLBE & FANNING'S 2017 NEW YORK HIGHLIGHTS (www.coinbooks.org/esylum_v19n51a02.html)
Author Pete Smith has issued an updated electronic-only version of his classic book on American numismatic biographies, first published in 1992. He submitted this update. Thanks! -Editor
A revised and enlarged version of American Numismatic Biographies has been loaded to the NBS website. This includes short biographical sketches of about 2000 people who have made some impact on American numismatics. This current version of ANB is 328 pages and 22 pages longer than the previous version.
Additional people have been added as they qualify based on elections or appointments to numismatic positions. Others have been added based on past accomplishments. People who are listed can submit revisions as they occur. Entries have been revised as people die and more dates of birth have been added through research in ever-expanding internet sources.
To access the document, go to the NBS Homepage (www.coinbooks.org) and click on RESOURCES in the left hand column. Then click the link to ANB_2017.pdf.
To download the book directly, see:
NBS Community Resources (www.coinbooks.org/resources/index.html)
There is an extensive library of books and other published materials on the United States Mint, but there has never been a single authoritative reference book on the Mint and all its branches. Nor has one previously existed that covers both the original Mint in Philadelphia that was founded in 1792, and the modern, post-1872 Mint under one cover.
But Q. David Bowers, the most well-known numismatic writer in the country, has written a remarkable book that fills this important gap. A Guide Book of the United States Mint is the 23rd volume in Whitman's award-winning Official Red Book series of guide books on specific coin series, also known as the Bowers series, and explores a rich treasure trove of information that exists on the U.S. Mint going back to colonial times.
Combining research and interviews he has been conducting since the 1950s with the latest information from electronic sources and tons of information no longer available in published form, this impressive new work provides what publisher Dennis Tucker calls "a landscape painting of the U.S. Mint stretching back to colonial times but also as close as today's dimes and quarters jingling in our pockets."
The book's publication is also very well-timed since the Mint is celebrating its 225th anniversary in 2017, which kicks off with the January 12 official unveiling of the 2017 American Liberty $100 gold coin design. This coin will be struck in high relief and features a depiction of Liberty as a young African-American woman wearing a coronet of stars. No official photos have yet been released of the coin, which is expected to be released in April.
The Mint also plans to issue other products to mark the event, including silver medals of the same design as the Liberty gold coin and the first-ever reverse enhanced uncirculated coin set.
The book covers the history of over three dozen Mints in the U.S., including colonial, state, private, territorial, and Federal coin facilities. It includes almost 1,300 photos and other illustrations and provides a "you are there" behind-the-scenes look at modern Mint facilities that draws on numerous visits the author made to the branch Mints that exist today and some of those that are no longer in operation.
In addition to the detailed chapters on all those Mints and the coins they produce that reflect the author's deep interest in America history, Bowers also includes appendices on collectibles dealing with the Mint, data on every past director of the Mint and the superintendents of branch Mints, and much more.
This is a book that belongs in the library of any serious collector of U.S. coins, and reading it will enhance your enjoyment of the hobby and of your coins.
It's indeed handy to have all this information together in one reference volume. -Editor
To read the earlier E-Sylum article, see:
NEW BOOK: A GUIDE BOOK OF THE UNITED STATES MINT (www.coinbooks.org/esylum_v19n48a02.html)
George Cuhaj submitted this note on the passing of a longtime Krause Publications editor and author. -Editor
Bob Lemke of Iola died January 3rd.
Folks remember him most recently as editor of the Standard Catalog of Baseball Cards, and the Standard Catalog of Vintage Baseball Cards. However when he joined Krause Publications in 1977 it was first to work on Numismatic News, then successively editor of Bank Note Reporter, Old Cars Weekly, Sports Collector's Digest and eventually Publisher and Vice President. But it was research and cataloging that he really liked.
In numismatics he was co-author (with Chet Krause) of the Standard Catalog of United States Paper Money (which uses the Krause-Lemke (KL) numbering system) and was also a former editor (along with KPer Doug Watson) of the TAMS Journal.
The KP company history he wrote was A Building is only as Good as its Foundation for the 45th anniversary in 1997. It included plenty of financial and company growth data, more than either of the two later books. He also authored The Media of Exchange of Our Penal Institutions.
He was an ANA Century Club award recipient in 1980, 1981, 1983, 1985 at a time when KP was a proud supporter of them.
I'm very sorry to hear the news. I never knew Bob, but knew his work. He was also very active in the Numismatists of Wisconsin (NOW). George also provided Bob's official obituary, below. Thanks. -Editor
A recent addition to the Newman Portal is Frank Causey Wilson's Monthly Rare Coin Bulletin. Ken Lowe provided an overview in Remy Bourne's American Numismatic Periodicals:
Causey himself was an advertiser, so this periodical falls somewhere between a house organ and a general interest numismatic publication. The ANA obviously did not consider it a competitive situation and included their own ads for The Numismatist. The Newman Portal acknowledges Wayne Homren for loaning this interesting, short-lived publication from the mid-1940s.
Link to the Monthly Rare Coin Bulletin on NNP:
https://nnp.wustl.edu/library/publisherdetail/516121
Another new addition to the Newman Numismatic Portal is Pete Smith's monograph on numismatic mirrors. Project Coordinator Len Augsburger provided the following report. -Editor
Numismatic mirrors were a popular marketing item in the 1970s and 1980s, with many examples originating particularly in the southern California area. They were issued by dealers, collectors, and various organizations, featuring promotional art on one side and a flat mirror on the other. These were convenient, portable mirrors that one could carry in a purse or wallet. Pete Smith has built a collection of about 100 examples and documented the set in The Pete Smith Collection of Numismatic Mirrors. Smith cites two articles on coin mirrors that can be found on the Newman Portal, one from the Brasher Bulletin (2010) describing their origin, and another from the Calcoin News (1974), with biographical data on one of the manufacturers. Numismatic mirrors are unknown to today's generation, but those who were actively attending shows in the 1970s will likely recall this bit of numismatic history.
Link to the Pete Smith monograph on the Newman Portal:
https://nnp.wustl.edu/library/book/525351
Link to Brasher Bulletin article by Hall Dunn, "Good For Trade Mirrors" (Fall/Winter 2010,p. 26)
https://nnp.wustl.edu/library/book/518864
Link to Calcoin News article by Doris McClung, "Ed McClung" (Fall 1974, p. 122):
https://nnp.wustl.edu/library/book/516470
The Lester Merkin June 15, 1974 Mail Auction Sale of THE AL C. OVERTON REFERENCE COLLECTION OF BUST HALF DOLLAR VARIETIES
While many Bust Half Nut Club members, Numismatists, and early half dollar collectors may be aware of this June 1974 Mail Auction Sale, I was not. I was excited when I came across this sale while having fun searching the Newman Portal over the holidays. For those who did or didn't know about this sale and don't own a copy you can find a scan of the catalog in the Newman Portal archives at https://www.archive.org/stream/alcovertonrefere
1974lest#page/n0/mode/2up
The cover page for the sale states that it is the "Mail Auction Sale" of THE AL C. OVERTON REFERENCE COLLECTION OF BUST HALF DOLLAR VARIETIES. The closing date for the sale was Saturday, June 15, 1974. This sale took place after the first two editions of the Overton book had been published. The introduction by Lester Merkin on page 3 of the catalog reads,
I invite stories comments on this sale and article. Is there anyone that was around 42 years ago and remembers this sale? Or has a souvenir or story from it?
[Despite the sale title and Lester Merkin's introduction, I don't believe this was Overton's primary half dollar collection as the main collection was eventually sold by Sheridan Downey.] Comments on this subject are also welcome.
W. David Perkins
Centennial, CO
wdperki@attglobal.net
www.davidperkinsrarecoins.com
To read the complete JR Newsletter issue, see:
JR Newsletter: 1 January 2017 (325) (http://us11.campaign-archive2.com/?u=74a0e3c37d154d935bdeb2daf&id=297048ff65&e=9b1d009ea9)
For more information on the John Reich Collectors Society (JRCS), see: http://www.jrcs.org/
Author R. W. Julian writes:
There can never be enough praise lauded on Robert Julian for his monumental work on the U.S. Mint medals. His book on medals is to the medallic field as Walter Breen's Encyclopedia of U.S. and Colonial Coins is to the coin field. Although their formats differ, their content is unsurpassed.
There is a story behind the publication of "Julian" -- it is well known by the author's name alone -- but its history is not well known. Two people should also be recognized for their part in its publication in 1977. By this time the Franklin Mint had been in existence for 15 years with notable success. Founder Joe Segel wanted to enhance collectors' opinion of the firm.
Segel donated a number of shares in Franklin Mint stock to the Token And Medal Society for medal research and publication. Julian's manuscript was ideal for just such support and publication. TAMS Treasure Charles Ricard sold half the stock to fund this book
Neil Harris, then editor of The Numismatist in Colorado Springs had previously been appointed Book Editor for TAMS. In this position he prepared a report to the TAMS board. They accepted Neil's plan with instructions to prepare the manuscript for publication.
Neil was ideal for his knowledge of medals, his editorial skills and his artistic ability. Prior to his employment at ANA he had been a medical illustrator so he was well versed in graphic arts in addition to the glyptic arts of medals. Later he even designed and created the models for ANA convention medals.
With the adequate funds from the Segel grant, Neil knew he could create an attractive book. He chose the type (Goudy Handtooled for text, Linotron Palatino for headlines), the paper (eggshell), and the binding (brown cloth). The layout and design were entirely his choice. He chose the illustrations, even added line art drawings of medals from Joseph F. Loubat's two volume work on these medals published in 1878.
I had a small part in contributing the Concordance and Index of Artists in the appendix. The rest of the text, descriptions and charts in the appendix were entirely that of Bob Julian.
The end product of Julian's masterpiece was enhanced in a book all could be proud. Julian ended with medals issued in 1892. He left readers wanting more, wanting his treatment of the Mint's issues into the 20th century.
To read the earlier E-Sylum article, see:
BOOK REVIEW: MEDALS OF THE UNITED STATES MINT (www.coinbooks.org/v20/esylum_v20n01.html#article8)
1) Issue a perfect work. Those of Dave Schenkman come to mind.
2) Tackle a subject too daunting for everyone else. Julian may be the best example.
3) Tackle a subject no one else cares about. Ah, but you'd be surprised….
One of my favorite catalogers was Russ Rulau. His catalogs had gaps, errors, meaningless prices and other suchlike peccadillos. They were MADE to be superseded. But they laid out a roadmap, with convenient starting points, for much of the research and publishing in the exonumia field.
Russ's catalogs were also filled with the digressions and byways that make collecting worth the effort. He also knew how to see a book thru publication, at mass-market pricing. Although some might say he knew Chet Krause, who probably published some of Russ's catalogs out of altruism.
A last note on the Julian catalog. The Rich Hartzog Price Guide alluded to includes supplemental information; it's not just obsolete prices. Rich had some top-notch collaborators.
Thanks, Paul! -Editor
Paul adds:
To read the earlier E-Sylum article, see:
BOOK REVIEW: MEDALS OF THE UNITED STATES MINT (www.coinbooks.org/v20/esylum_v20n01.html#article8)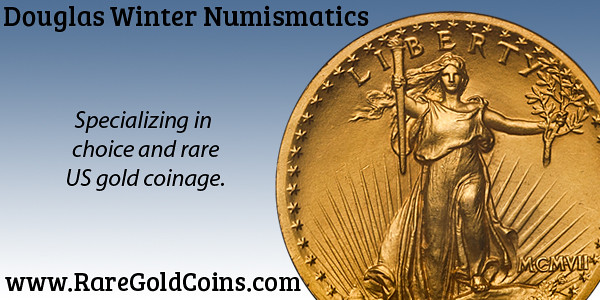 Regarding the report by Jonathan Brecher on the fineness of certain medals, R. W. Julian writes:
Thanks. Some numismatic mysteries may never be solved, but it's important to investigate and ask questions; one never knows where the clues may lead. -Editor
To read the earlier E-Sylum article, see:
QUERY: METAL COMPOSITION OF US MINT MEDALS (www.coinbooks.org/v20/esylum_v20n01.html#article27)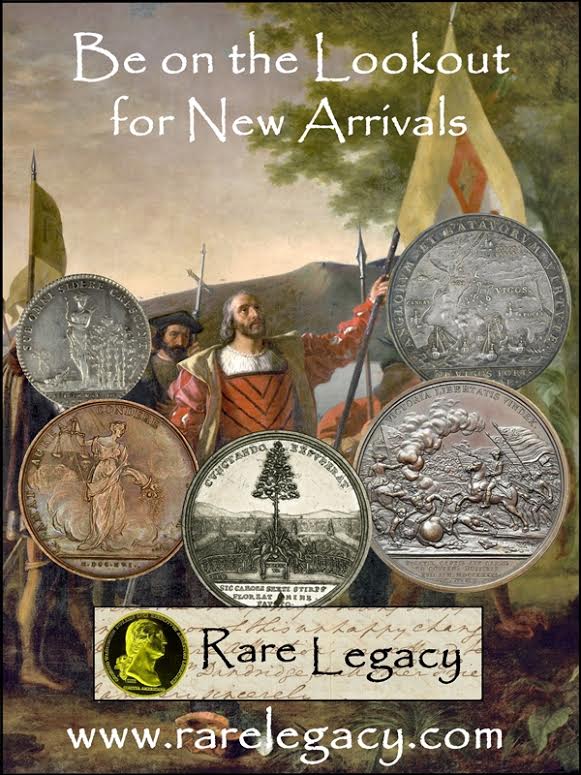 On Empress Marie-Louise
Newman Collection cataloguer Bruce Hagen writes:
To read the earlier E-Sylum article, see:
CAMEO DEPICTS NAPOLEON AND MARIE LOUISE (www.coinbooks.org/v20/esylum_v20n01.html#article21)


Gary Beals on Pop Out Repousse Coins
Gary Beals writes:
I dunno - I guess I never met a bit of numismatic info I didn't like. Hobo nickels are similar. They've been around maybe 80 years vs. 50 for the punched out coins. Today it's an active segment of the hobby, as are Victorian-era enameled coins, the tacky colorized junk of 100+ years ago. -Editor
Gary adds:
To read the earlier E-Sylum article, see:
NEW BOOK: POP OUT REPOUSSE COINS, 3RD EDITION (www.coinbooks.org/v20/esylum_v20n01.html#article5)
Kudos for Dick Johnson
Harry Cabluck writes:
Dick outdid himself last week - it's a delight to read my email and find great new submissions like his. -Editor
To read the earlier E-Sylum article, see:
MEDALLIC ART COMPANY 50TH ANNIVERSARY MEDAL (www.coinbooks.org/v20/esylum_v20n01.html#article16)
Query: Eagle Coin Co.

Pete Smith writes:
Great question. "Eagle" is not an uncommon name for a coin shop. Perhaps there is no connection. Who knows? Any ideas, readers? -Editor
The two kinds of background devices are illustrated here with multiple devices and a single device design.
Background Device. Design covering the entire field behind the primary device. Similar to a subsidiary device but repeated to cover the entire field of a medallic design. Or it can be a number of repeated design elements which in themselves are similar usually of the same size and nature. It appears as if the primary device is placed superimposed on top of the field of the background device or devices, Illustrated examples show both kinds. The American Numismatic Society 125th Anniversary Medal's background design of different coins are of similar nature while the Wang Medal is a unified design of a magnetic core memory grid.
CLASS 04.1
[This article is in memory of Mico Kaufman (1924-2016), artist of the Au Wang Medal above, who died last month, creator of more than 300 medallic items he was at the top of his profession as both sculptor and medallist.]
The Joseph Brothers are three men who emerge in American numismatic history as pioneers of California fractional gold. They were third generation English born Jews who came to America and established various businesses in San Francisco, California, and Victoria, British Columbia, Canada. The two elder brothers returned to England between 1867 and 1869 while the youngest, Nathan Joseph remained lifelong at San Francisco.
The paterfamilias is Joseph Yechiel Joseph (1730-c. 1790) and his wife Elizabeth Goldsmith (1735-1803), who moved from Mannheim, Baden-Wuerttemberg to Cornwall, England in 1760. His son Lyon Joseph (1775-1821), was born at Cornwall as was his son Barnet Lyon Joseph. It is from this second generation of English born Josephs that the three well-known Joseph brothers are derived. The Joseph family was a very intellectually gifted and affluent one with family on the Stock Exchange in London and all members engaged in various successful entrepreneurial business ventures. The three Joseph Brothers are each estimated to have died with a net worth of several million dollars.
Josephus Barnet Joseph (1827-1916), was born the fourth of fourteen children, son of Barnet Lyon Joseph (1801-1880), a Silversmith, and Betsy Jacobs Joseph (1801-1889), at Bristol, Gloucestershire, England. According to the 1851 English Census he lived at 31-32 South Castle Street, Liverpool, and worked as a watchmaker. J. B. Joseph arrived in New York May 7, 1852 from Liverpool on the S. S. Europa. Sometime thereafter in June he arrived at San Francisco, California and was united with his brother Lionel Barnet Joseph with whom he formed a partnership in several business enterprises. Among their earliest venture they were engaged in the produce trade to the Sandwich Islands. When the news of gold on the Fraser River, British Columbia, Canada reached San Francisco the eldest brother went to Victoria, British Columbia in 1858 bringing building material for sale at auction to raise funds for real estate investments there. He took the proceeds and began to purchase tracts of land. Not long afterwards Lionel joined his brother there.
Lionel Barnet Joseph (1829-1905), was born the sixth of fourteen children at Newcastle Upon Tyne, Northumberland, England. The year of his birth is confirmed in the 1881 England Census – Kensington, which records his age as 42.
The Rulau chronology given for the copper store card (Rulau Calif 6), and the same silvered (Rulau Calif 6A) is correctly dated 1854-1860, since the San Francisco City Directories list them at the 149 Montgomery address. However the (Rulau Calif 6B) should be dated 1861-1867 since the San Francisco City Directories list them at the 607 Montgomery Street address, not 1860-1867 as Rulau has it..
The copper store was first cited by Charles Ira Bushnell (1826-1883), in 1858, An Arrangement of Tradesmen's Cards and Political Tokens, and later on cited and illustrated in American numismatic literature by Dr. Benjamin P. Wright (1857-1922) and his extensive list of American Store Cards (No. 522) published in an installment to his series in the September 1898 issue of The Numismatist on pages 215 and 216. Edgar Holmes Adams, United States Store Cards, identifies the store card as Calif 6, the identification which Russell Rulau kept in 1997. Melvin and George Fuld in the June 1955 issue of The Numismatist cite the Wright and Adams sources and also give the dating "struck about 1850". Ever since the early 1850 date has been repeated in American numismatic literature.
None of the fractional gold pieces produced by the Joseph Brothers are listed in Edgar Holmes Adams (1868-1940), Adams' Official Premium List of United States Private and Territorial Gold Coins.
Nathan Joseph (1832-1924), was born the seventh of fourteen children on October 22, 1832, son of Barnet Lyon Joseph (1801-1880) and Betsy Jacobs Joseph (1801-1889), at Liverpool, Lancashire, England. According to the 1900 U. S. Census he came to America in 1858 and became a naturalized citizen. That is when the two elder brothers had ventured into Canada leaving him in charge of their properties at San Francisco.
Nathan Joseph is best known in American numismatics as having struck California fractional gold by patent. Numismatists generally classify his gold pieces as belonging to two periods : I (1884-1903), and II (1906-1924). Of the three brothers he is the most colorful. He survived being hit by cars twice; an earthquake and two fires at his Old Curiosity Shop, and another fire on his property on Stockton Street; and at least four burglaries. He sold everything from real estate, to anthropological artifacts, natural history specimens, razor blades, coins, gold, costumes, musical instruments, stereopticon and magic lantern slides, curios, medals, badges and decorations. He was typically a very generous man making donations of antiquities to various museums and for helping young Jews who needed assistance.
Beginning in 1899 Nathan Joseph began dealing coins with the Chapman Brothers.
Circa 1911 Advertisement Circular for Souvenir Fractional Gold. An original specimen of the Circular was sold by Kolbe & Fanning April 16, 2016, Lot 299 realized $85.
To read the complete article, see:
JOSEPH BROTHERS (https://sites.google.com/a/numismaticmall.com/www/numismaticmall-com/joseph-brothers)
An ardent coin collector since 1915, Mr. Powills holds a unique position as a dealer inasmuch as his business is confined chiefly to numismatic books.
A successful industrial realtor, numismatics is really his avocation. Posessing a balanced collection of the coins of the world, particularly rich in the Oriental series in which he specializes, it seemed quite natural for him to also fortify himself with a representative numismatic library.
Extensive correspondence and the compilation of a numismatic bibliography for his own use has convinced Mr. Powills that worthy books are in demand. But too frequently the question is, "Where can I get a copy of the desired work?" His extensive library and knowledge of the subject has qualified him in helping the collector to get what he needs. However, he knows very well that many authoritative publications are still missing from his library.
An occasional contributor to numismatic publications and book reviewer, his recent article under the heading "Numismatics" appears in the Universal World Reference Encyclopedia.
Mr. Powills is a Fellow of the American Numismatic Society, member of the American Numismatic Association, Chicago Coin Club, Iowa Numismatic Association, former member of the Board of Governors of the Canadian Numismatic Art Society, etc.
A search on Powills name reveals many references in the Newman Numismatic Portal. -Editor
To read the complete issue, see:
Frank Causey Wilson's Monthly Rare Coin Bulletin, Frank Causey Wilson (1945) (https://nnp.wustl.edu/library/book/524858)
Former numismatic literature dealer Fred L. Lake, a longtime fixture for the Florida United Numismatists, died Dec. 25 at the Bay Pines Veterans Administration Hospital in St. Petersburg, Fla. Mr. Lake was 87.
According to FUN Convention Coordinator Cindy Wibker, Mr. Lake had served on the FUN board of directors for 18 years, but also served the organization in many other capacities.
"He was our head photographer, placed directional signage in the halls, and kept the educational programs running on schedule," Wibker said. "He wore many hats and did a bang-up job for FUN. Mostly, he was fun to be around. He had a wonderful sense of humor, had a quick wit, and was very intelligent. I could always depend on him to be a voice of reason in board meetings. He was famous for making a motion that our board meetings adjourn, and we'll all miss him greatly. I talked to him several weeks ago and he was very happy with his long and healthy life and had no regrets. Just an awesome man."
While Mr. Lake's collecting habits centered on early American copper coins, his numismatic reputation became widespread on May 17, 1989, when he conducted his first mail-bid sale offering numismatic literature under the firm name Function Associates, based in Marshfield, Mass., before eventually moving to Florida. The firm's name was changed to Lake Books in May 2000. Mr. Lake conducted a combined total of 125 sales.
To read the complete article, see:
Remembering Fred Lake, his numismatic literature mail-bid sales and longtime hobby contributions (www.coinworld.com/news/us-coins/2016/12/former-numismatic-literature-dealer-fred-lake-dies.html)
To reach the Jewish-American Hall of Fame, exit the 101 Freeway in Woodland Hills and find the home of Mel and Esther Wacks on a sloping street where the only noise is the rumble of the nearby highway. Ring the buzzer and ask for Mel. If Wacks is agreeable — and that's a personality trait of his — he'll conduct you through the living room, a cozy space with hardwood floors and a gabled ceiling. There, across the room from a portrait he drew of Isaac Bashevis Singer, is a trophy case of dark wood, housing a number of fine, striking medals. Each depicts a prominent event or person in the Jewish-American community. Those honored so far range from the likes of Elie Wiesel to Houdini to Barbra Streisand.
The medals in the case, along with a few others on a nearby bookshelf, are the closest to a physical location the Jewish-American Hall of Fame has. For the most part, it exists as a website, amuseum.org, where visitors can purchase copies of the medals Wacks keeps in his home, which is not generally open to the public.
In the 47 years he's been operating the hall, Wacks has raised $250,000 by selling the medals, all of which he's donated to a handful of Jewish and historical causes. "It's a very modest project," he said in his living room. "It's just been me."
Wacks, 78, became a coin collector when he was 10 and his father handed him a leather pouch full of coins. (He still has the pouch. "Ask my wife — I never throw anything away," he said.)
His passion hasn't faded. During an interview, he handed this reporter a shriveled black object, vaguely round and barely discernible as a coin, which he identified as a 2,000-year-old Judean "prutah."
"It's like holding history in your hands. … What could be more exciting?" he said.
"You can get this for $25!" he said of the coin. "I don't know why everyone doesn't get this for a bar mitzvah present."
Wacks left a long career in electrical engineering to be a professional numismatist, or coin collector. But he was still working as an electrical engineer near Sacramento when he had a chance encounter that would lead to the creation of the Jewish-American Hall of Fame.
One day in the mid-1970s, he and Esther drove to the now-defunct Judah L. Magnes Museum in Berkeley. Striking up a conversation with a museum employee, Mel mentioned that he was a coin collector. The man turned out to be Seymour Fromer, the museum director, and he brought on Wacks as the museum's numismatic consultant.
As the 1976 bicentennial of the founding of the United States was approaching, commemorative medals were growing popular. The idea inspired Wacks to begin commissioning medals to commemorate milestones in Jewish-American history, and he's done it every year since.
Over that span, he has given $171,000 to the Magnes Museum, which folded into UC Berkeley in 2010. In 2001, the Jewish-American Hall of Fame became a division of the American Jewish Historical Society, and much of the proceeds since have gone to that organization, along with the Virginia Holocaust Museum and the American Numismatic Society.
The medals have brought Wacks some acclaim. For instance, he's met Jonas Salk, who developed the polio vaccine and was honored by the hall in 1980. And when Wacks sent Ruth Bader Ginsburg a medal he had commissioned to celebrate her appointment to the Supreme Court, she wrote back to ask for extras: Her mother-in-law was in the hospital, and Ginsberg wanted one as a gift for her.
Occasionally, a group or an individual will get in touch hoping to see the museum, not knowing that it's actually a small wooden case in the living room of the Wacks' home. Of course, he's generally happy to oblige.
Nice article. Nice library, too. I added the RBG medal image. -Editor
To read the complete article, see:
Mel Wacks: A Jewish Hall of Fame — in his living room (www.jewishjournal.com/the_mensch_list/article/mel_wacks_a_
jewish_hall_of_fame_in_his_living_room)
To visit the Jewish-American Hall of Fame web site, see:
http://amuseum.org/
Richard Lambert of Canada submitted these notes on the "copy" of a Nobel Prize medal discussed in November. Thanks! -Editor
By way of follow-up to your on-line editorial in November last year regarding the sale of Sir Robert Robinson's medals, I thought you might be interested to know that the Nobel Prize medal in that group is not a copy in the sense of being counterfeit. Rather, it is an officially awarded replica given to Sir Robert by the Nobel Foundation along with his 23 karat gold one.
According to the Nobel Foundation, each Nobel Laureate is permitted to request up to three replicas for personal use or donation to universities or museums. These cannot be purchased by the public or institutions and are only offered to the Laureate him or herself. The replicas are identical in every way to the solid gold issue, being struck in gilt bronze from the same dies, made by the same Swedish Mint by the same craftsmen. The Robinson Nobel replica is stamped on the reverse with his name and date of award in the same font as the 23 karat gold medal.
I was the purchaser of this group and have confirmed this information with the Nobel Foundation. There is another such replica in the holdings of Magdalen College, Oxford which was presented many years ago to the College by Sir Robert. I have yet to determine the whereabouts of his 23 karat gold medal, so the search is not yet over!
Congratulations on a great buy; marvelous set of medals. Good luck on the search for the original. -Editor
To read the earlier E-Sylum article, see:
SIR ROBERT ROBINSON'S MEDALS OFFERED (www.coinbooks.org/esylum_v19n48a24.html)
This Medallic Researcher's First Stop
The Dick Johnson Toolbox
by Harry Waterson
I just attended the Fall PAN Show in Monroeville, PA. There were a number medals and plaques on the show bourse. One vendor had a very nice selection of med- als with one case devoted solely to the medals by Laura Gardin Fraser, James Earle Fraser and John Flanagan. I kept returning to the booth because one of the medals nestled among the Laura Gardin Fraser medals was the Robert Wallace medal celebrating the centennial of the silverware manufacturer. The medal bore an LG colophon in the right obverse field. The vendor felt this stood for Laura Gardin Fraser.
I wasn't so sure. When I returned home after the show I checked Monograms of American Coin and Medal Artists by D. Wayne Johnson. He records 11 different monograms and colophons for Laura Gardin Fraser. None of them match the colophon above. He does not record any use of just her maiden name initials. The Wallace medal was struck in 1935 and Laura Garden had been signing her work with all her initials since her marriage to James Earle Fraser in Nov. 1913. The pieces she did prior to her marriage; the Cardinal Farley medallion in 1912 is signed L. Gardin and the Better Babies and the Nat'l Institute of Social Sciences medals in 1913 are both signed Laura Gar- din. So instead of L. G., I paged further through the mono- grams book to look for artists with the initials G. L. And there he was: Georg John Lober (1892-1961). The above colophon was identified exactly in Figure 9 and so was the medal: the 1935 Wallace Silversmiths' Centennial struck by The Robbins Company. To be fair I had heard the name Georg Lober before. In my discussions with the PAN vendor he did mention Lober as a possible alternative.
With the name in hand, I looked him up in Johnson's Who's Who Among American Medallists and found a short bio listing his exhibition credits and fellowship in the National Sculpture Society. I then went to the Who's Who companion website, www.medalartists.com, and checked out Georg Lober in the artists' databank created by Dick Johnson. The Lober entry ran to 7 pages and listed about 25 medals, most of them illustrated. The Wallace medal was not illustrated but it did note that the medal was not only struck by The Robbins Company but it was also struck by Medallic Art Co. MACo 1935-070. It would be interesting to learn why two different companies struck the same medal.
The legend at the top of the medal is striking and I wondered how it should be properly described. It looks like the rim of the medal was excavated leaving a shallow trough with the residue forming the letters of the name ROBERT WALLACE. The flat top surfaces of the letters match exactly the height of the raised rim. I looked up various words and expressions in An Encyclopedia of Coin and Medal Technology compiled by Dick Johnson and found that a precise description of the legend is 'incise lettering at the top of a wide raised rim.'
Moving beyond the Johnson Toolbox to the wider inter- net, http://medallicartcollector.com/georg-lober_medals.html has a lovely entry for the Wallace medal, a 27⁄8-inch bronze example edge marked ROBBINS CO / ATTLEBORO with a brief history of the company and its founder. One other interesting piece came to light; a 14 inch square plaque with a 12 inch version of the obverse of the medal centered on a metal plate. Could this be a galvano of the original model? I believe Paul Bosco currently has this plaque in inventory.
It took longer to write up this piece than it did to do the research. The Dick Johnson Toolbox should be at the elbow of every numismatic researcher for quick and ready reference.
Paul Bosco confirms:
President's Message
Introduction by the Editor
Letters to the Editor
Treats and a Treaty – Fidem 2016
by Marcy Leavitt Bourne
The Medallic Researcher's First Stop
by Harry Waterson
First Post-War New Orleans Mint Production
by Roger W. Burdette
A Discussion of Pre-formed Planchets
A Double "A" or a Composite "M"
by Lev Tsitrin
Splashers, Shells and Clichés
An excerpt from Medallic Washington
by Neil Musante
Medals Formed En Cliché
an 1844 article reprinted from The Penny Magazine of the Society for the Diffusion of Useful Knowledge
MCA Advisory Editor John W. Adams adds:
For more information about Medal Collectors of America, see:
www.medalcollectors.org
Many collectors today purchase items for their collections via auctions held by professional coin firms. Today, that can mean different things. Perhaps you enjoy the experience of bidding online, where you can blow up a photo of a coin to many times its actual size, examining every nook and cranny to make sure it's what you want. Or perhaps you feel that there is no substitute for seeing the actual coin being offered and participate in auctions held at major coin shows where lot viewing is available. You can submit your bids in person, online, through email, over the phone, via fax, and so on. The options can seem limitless.
One thing most professional auctions have in common, though, is a printed catalog. While Internet-only sales are increasingly popular and have their place, the printed catalog retains an important place in numismatics, providing a permanent record of significant collections and sales. Indeed, one could quite easily argue that auction catalogs provide much of the history of our hobby.
Early auction catalogs in this country were simple affairs, with listings of coins that seem to readers today to be remarkably brief and more than a little lacking in detail. First appearing in substantial form in the 1850s, the facts in these catalogs are occasionally a little off (or a lot off!), and grading was quite a bit different than it is today. Before the late 1860s, they were unillustrated, and they were only infrequently illustrated after that.
However, numismatic auction catalogs of our hobby's infancy provide us with an invaluable foundation. Reliable price guides didn't exist yet, so collectors in attendance at sales tended to make careful note of what specific coins sold for. They also often recorded the buyer of each lot. Some auction houses, to monetize what would otherwise be wastepaper, hired clerks to hand-price catalogs after the sale, and made the resulting priced copies available for purchase by interested parties.
Collectors today are increasingly aware of the value of provenance information: being able to trace the ownership of a particular coin back in time. Annotated copies of early auction catalogs are often the only way we can extend a coin's ownership history beyond the point when photographs of coins became a common feature in catalogs.
Auction catalogs provide us with more than a way to trace the ownership of coins, however. They also provide us with a snapshot of the hobby at a particular time and place. It can be important sometimes to be able to say what we knew and when we knew it, or what we thought we knew at a particular time. Numismatics is a science, and, as such, we are constantly revisiting our understanding of the facts upon which we base our hobby. We can watch the story of coinage develop before our eyes as we read these catalogs.
To read the complete article, see:
Printed auction catalogs are more than sales guides (www.coinworld.com/news/us-coins/2017/01/Auction-catalogs-are-more-than-guides-to-sales-they-are-snapshots-in-time.html)
With this press release dated January 3, 2017, Littleton Coin Company of Littleton, N.H. announced a change to its corporate structure. -Editor
Littleton Coin Company, one of America's largest coin and currency dealers, today announced the formation of an Employee Stock Ownership Plan (ESOP). Owner David Sundman and his family have sold all of their stock in the company to the ESOP, making Littleton Coin a 100% employee-owned company effective January 1, 2017. Mr. Sundman will continue in his current role as President of the Company.
What is an ESOP?
An ESOP is a type of employee benefit plan most commonly used to transfer ownership of successful, privately owned companies as the owners approach retirement age. This supports job security for the existing workforce and a smooth continuation of the business, which might be jeopardized with a traditional buy-out by a third party. Employees do not make financial contributions in order to participate in the ESOP; instead, they build equity in the plan based on length of service. The National Center for Employee Ownership estimates there are nearly 7,000 ESOP companies in the U.S. employing over 14 million employees.
Rewarding a Hard-Working Team:
David Sundman said, "My family and I made this decision to position Littleton Coin for the future. This rewards our hard-working team members and promises to keep Littleton Coin a positive force in the Littleton area and the coin world for many years to come. The only change is the transfer of ownership to our employees. There are no changes operationally. We've got a great team, a very successful business, and we don't want to change that."
Littleton Coin Company Today
Littleton Coin Company employs over 300 people at its headquarters in Littleton, New Hampshire. Over the past 70 years, Littleton has grown from a 2-room office to one of the largest collectible coin and currency companies in the U.S. by bringing the fun of collecting to a wide audience through its catalogs, website (www.LittletonCoin.com), direct mail and collecting clubs. In 2016, the New Hampshire Better Business Bureau bestowed its Torch Award for Marketplace Ethics to Littleton Coin Company in recognition of its fair and honest business practices. Employee dedication to Littleton Coin is clearly reflected by the average employee length of service of 10.8 years, which is over 2.5 times longer than the national average. Participation in an ESOP increases individual employee retirement savings, further enhancing Littleton Coin's reputation as the employer of choice in Northern New Hampshire.
Littleton Coin Company History
Maynard and Fannie Sundman, David's parents, founded Littleton Coin Company in 1945 after Maynard returned from active duty with the 5th Army in Italy and North Africa at the end of World War II. Maynard Sundman was a pioneer in the world of mail order marketing and introduced the little-known hobbies of stamp and coin collecting to millions of people.
In 1985, David Sundman became the company's President, and he has continued to expand its customer base and product lines. David's life-long contributions to the field of numismatics were recognized earlier this year when he was named the American Numismatic Association's Dealer of the Year. Littleton's sister company, Mystic Stamp Company of Camden New York, headed by David's brother Don Sundman, also formed an ESOP and transferred ownership to its 150 employees in April, 2016.
Congratulations to the Littleton staff and good luck to all in this new era. -Editor
To visit the Littleton web site, see:
www.littletoncoin.com
The rare 1942 glass pattern cent discussed earlier was sold for a record price. Congratulations to the new owner - what a great piece of numismatic history! -Editor
The only known surviving intact experimental all-glass penny, manufactured in 1942 as a possible alternative to copper that was urgently needed during World War II, sold for $70,500 in a public auction conducted in Fort Lauderdale, Florida and online by Dallas, Texas-based Heritage Auctions on Friday, January 6, 2017.
A war between a phone bidder and a floor bidder pushed the cent's selling price to more than double its $30,000 expected value. The rare penny finally was won by an American collector bidding on the phone.
"This one-of-a-kind cent is a part of U.S. history," said Mark Borckardt, Senior Numismatist at Heritage Auctions. "Collectors love to own unusual specimens, and although glass failed as a substitute for U.S. coinage, this piece represents a unique artifact of the ingenuity and determination of U.S. Mint officials and private industry."
Made of tempered, yellow-amber transparent glass by the Blue Ridge Glass Company of Kingsport, Tennessee, the example offered in the auction is the only surviving example of two known to exist. The other example is broken in half.
After considering various alternatives, such as glass, plastic and even rubber, the U.S. Mint eventually struck cents made of zinc-coated steel in 1943. By the time the glass cent tests were completed in December 1942, it was too late for the U.S. Mint to consider glass coins as a viable replacement for the penny.
To read the complete article, see:
Experimental 'Glass Penny' From WWII Auctioned Off As One-Of-A-Kind (http://miami.cbslocal.com/2017/01/05/experimental-glass-penny-from-wwii-auctioned-off-as-one-of-a-kind/)
Here's another one, this time with a video interview with Mark Borchardt of Heritage. -Editor
To read the complete article, see:
Rare glass penny up for auction at Fort Lauderdale coin convention (www.local10.com/news/local/fort-lauderdale/rare-glass-penny-up-for-auction-at-fort-lauderdale-coin-convention)
Here's a post-sale Associated Press story. -Editor
A rare experimental glass penny made during World War II has netted a pretty penny at auction — selling for $70,500.
Heritage Auctions announced Friday that the penny was sold during Thursday's auction based in Fort Lauderdale, Florida, to an American buyer who wishes to remain anonymous.
During the war, copper was needed for ammunition. The U.S. Mint authorized tests that included making uncirculated pennies from other metals, plastic and rubber. The Blue Ridge Glass Co. in Tennessee made experimental pennies using tempered glass.
The penny's former owner, Roger Burdette, says the coins' impressions weren't precise, their weight and size weren't uniform and they developed sharp edges. He says they were likely destroyed.
The penny is likely unique since Burdette says only one other glass penny exists and it is broken.
The Mint made 1943 pennies from low-grade steel covered in zinc.
To read the complete article, see:
Rare glass penny from World War II sells for $70k (www.sanluisobispo.com/news/business/article124915404.html)
To read the earlier E-Sylum articles, see:
1942 EXPERIMENTAL CENT OFFERED (www.coinbooks.org/esylum_v19n24a19.html)
1942 GLASS EXPERIMENTAL DISCOVERED (www.coinbooks.org/esylum_v19n42a10.html)
John Paul Jones - The Capture of the British Frigate H.M.S. Serapis

An Extremely Fine John Paul Jones medal in silver (Lot 787) marking the 1779 capture of the HMS frigate Serapis by the USS Bonhomme Richard realized the equivalent of nearly $50,000 in Morton & Eden Ltd.'s Dec. 2 auction in London.
The medal's estimate was £6,000 to £8,000, the U.S. equivalent of approximately $7,563 to $10,084. The final closing hammer price was £33,000; adding the 20 percent buyer's fee brought the total price realized to roughly $49,936.
1789 East Florida Proclamation Medal

Another early American medal also realized above estimates in the sale.
A 1789 silver medal (Lot 786) commemorating the Proclamation of Charles IV of Spain as King by the Governor of East Florida Vicente Manuel de Zespedes, carried an estimate of £10,000 to £15,000. The final hammer price was £22,000; adding the buyer's fee brought the total price realized to nearly $33,250.
Congratulations to the new owners! Great pieces. -Editor
To read the complete article, see:
Someone was willing to pay well above estimate to buy a medal they really wanted (www.coinworld.com/news/us-coins/2017/01/john-paul-jones-medal-brings-quadruple-top-estimate.html)
To read the earlier E-Sylum article, see: MEDALS IN THE MORTON & EDEN DECEMBER 2016 SALE (www.coinbooks.org/esylum_v19n46a33.html)
Here is the press release for results of last month's Archives International sale of world paper money and related material. -Editor
A U.S. $100 TREASURY BANKNOTE NOTE CIRCA 1837-1843 SELLS FOR $28,800 ON DAY 1 OF ARCHIVES INTERNATIONAL AUCTIONS' DECEMBER 6th & 13th AUCTION
The auction was held at Archives International Auctions' offices in Fort Lee, N.J., and featured rare U.S., Chinese, Asian and worldwide banknotes, scripophily. Many record prices were set.




An 1837 interest-bearing $100 U.S. Treasury proof banknote from the Silver City collection, one of only three discovered in an old bank cleanout from 2010, sold for a record $28,800 on the first day of a two-session public auction held December 6th and 13th by Archives International Auctions, online and in the firm's offices at 1580 Lemoine Avenue in Fort Lee.
The 1837 note was the top lot in an auction packed with more than 1,100 lots of rare and highly collectible Chinese, U.S. and worldwide banknotes, scripophily (stock and bond certificates) and coins. The Dec. 6th session featured nearly 500 lots of U.S. banknotes, scripophily and security printing ephemera. The Dec. 13th session had 673 lots of rare banknotes, scripophily and coins. All prices include a 20% Buyer's premium.
"Our December auction was a major success, with many lots selling for record prices," said Dr. Robert Schwartz, president of Archives International Auctions. "We're now looking forward to our first winter auction on February 7th and 8th, featuring the final portion of the Alexander I. Pogrebetsky family archives, numerous outstanding consignments and old time collections."
Scripophily highlights from the December 6th session included a rare U.S. Department of the Interior 1894 Federal related Cherokee Nation Bond, for the purchase of the Cherokee Outlet in Oklahoma Territory. It went to a determined bidder for $1,620. Also, a 1925 Hershey Chocolate Company $1,000 specimen bond turned out to be a sweet deal for the bidder who paid just $276.
Modern stock certificates from well-known companies proved popular, as an attractive and colorful Hartford Live, Inc. 1997 specimen stock certificate from this well-known insurance company gaveled for $192; a circa 1980s specimen stock certificate for Microsoft, with a facsimile signature of Bill Gates, sold for $168; and a 1985 Trumps' Castle Funding registered specimen bond, with Donald Trump's facsimile signature, knocked down for $577.
Highlights from the U.S. banknote section included a 1903 Bank Charter Extension from Penn National Bank of Reading that sold for $390; an 1882 Kingdom of Hawaii Unused sheet of fifty 1-cent stamps printed by the American Bank Note Company that made $360; and a pair of 1933 specimen depression scrip notes from the County of Bergen, New Jersey that finished at $288.
December 13th began with the China section, featuring an 1898 Imperial Bank of China, Peking branch issue, that brought $840; a Bank of China 1913 Canton branch issue that rose to $1020; a discovery Bank of Communications 1913, "Hunan" branch note, previously unlisted, that went for $960; and a Central Bank of China, 1949 Gold Yuan issue essay specimen pair that hit $1440.
Also in Session 2, a 1925 Ningpo Commercial Bank, Shanghai issue breezed to $2,400; three different American-Oriental Bank specimens – a 1924 "Tientsin Branch", 1922 Fukien Branch and a 1922 Szechuan Branch notes – all posted identical selling prices of $1,260 each; and a Hong Kong & Shanghai Corporation 1923 specimen $100 banknote changed hands for $3,900.
An outstanding collection of rare Communist China banknote issues from circa the 1930s did extremely well, with all 16 notes offered selling for above the high estimates and sometimes many times the high estimate. Highlights from this section included a Hunan-Kiangsi Branch of National Bank of the Soviet Republic of China, 1 Yuan, 1934 that went to a determined bidder for $2,040.
A National Bank of the Soviet Republic of China, 2 Jiao, dated 1932, topped out at $2,760, and a Soviet Republic of China Hunan-Kiangsi Province Revolutionary circulating war bond from 1933 was won by a happy bidder after a vigorous fight between the floor and the internet for $3600. Also, a large group of private and local banknotes sold for exceptional prices for these rare issues.
The rest of the world was represented by numerous rarities and desirable items. A few highlights included a Russian, Batum Treasury, 1919, complete exchange currency tokens issue set of 10 pieces commanded $690; a Georgia Autonomous Republic uniface proof of the 1919-1921, 1 Ruble banknote sold for $1440; and a 1966 Reserve Bank of Fiji, ND (1996) issued banknote found a happy new owner for $480.
A Bank Melli Iran, ND (1971) specimen banknote went for an impressive price of $1,020; An Imperial Bank of Persia, ND (1912) 20 Toman, Specimen Banknote, graded Choice New 63 was knocked down for $6500; a Government of Iraq, 10 Dinars, L. 1931 issued banknote graded extra fine 40 gaveled for $6,000; and a Board of Commissioners of Currency, Malaya & British Borneo, 1953 issue banknote coasted to $1740. There were many more highlights in the December auction. These may all be viewed online, at www.ArchivesInternational.com .
The online catalog for the February 7th and 8th sales will be placed on the Archives International Auctions website in early January and can be viewed via the Archives International live bidding platform. It can also be viewed as a virtual catalog or downloadable .pdf, which can be found on the firm's website. To pre-register for live event internet bidding, visit www.ArchivesInternational.com.
Archives International Auctions is currently seeking quality consignments for future auctions and is looking for U.S. and worldwide banknotes, coins, stocks, bonds, stamps, postal history, historic ephemera, autographs, and documents to buy outright. To sell or consign one piece or an entire collection, please call AIA at (201) 944-4800; or e-mail them at info@archivesinternational.com .
You may also write to Archives International Auctions, at 1580 Lemoine Ave., Suite #7, Fort Lee, NJ 07024 U.S.A. To learn more about Archives International Auctions and the two-session winter auctions planned for February 7th and 8th, 2017, log on to www.ArchivesInternational.com .
Here's an eclectic group of items in upcoming auctions that caught my eye for various reasons. -Editor
1878 Universal International Exposition Medal

France - 1878 Universal International Exposition, Paris, a heavy silver award medal, by J. C. Chaplain awarded to the 'Compagnie de Komrani,' laureatte head of Marianne left, reverse winged Victory over exhibition grounds, cherub with name-tablet, 68mm, in fitted case. Good VF, but at one time cleaned. The cataloguers are unable to establish anything about the 'Compagnie de Komrani,' but they probably exhibited produce from the villages in the area around Komrani [Komorani] in present day Bosnia & Herzegovina.
Beautiful medal! -Editor
To read the complete lot description, see:
http://www.corbitts.com/coin-auctions/auction39/world_historical_medals-page1.html
1878 Balloon Ascent over Paris Medal

France - Henri Giffard's Balloon Ascent over Paris 1878, a gilt-bronze medal by C. Trofin, balloon over a view of Paris, rev. SOUVENIR etc. in 6 lines 51mm, EF with clip, ring, marginal ribbon & bar suspension. Very attractive.
I've always had a thing for balloon medals. -Editor
To read the complete lot description, see:
http://www.corbitts.com/coin-auctions/auction39/world_historical_medals-page1.html
1893 World's Columbian Exposition Medal: DUNKELD ESTATE

USA - 1893 World's Columbian Exposition, large bronze medal by Augustus Saint Gaudens & (reverse) Charles Barber, full length figure of Columbus stepping ashore in the New World, reverse central tablet, torch to either side, with six line commemorative legend, globe above flanked by two semi-nude females and, below, a part-view of a sailing ship, named 'DUNKELD ESTATE,' 76mm, in fitted leather case. Nearly EF.
The medal gives no indication as to what the Dunkeld Estate was exhibiting. The original estate is in Perthshire, home to the Dukes of Atholl and famous for its wide range of trees, the first planted by the 7thDuke. A second Dunkeld Estate is situated on the banks of the Castlereagh reservoir in Sri Lanka and comprises some 220 hectares of high grown Ceylon tea. It is quite possible that the medal could relate to this estate.
Interesting medal. Can any of our readers tell us more about it? -Editor
To read the complete lot description, see:
http://www.corbitts.com/coin-auctions/auction39/world_historical_medals-page1.html
1788 guinea

1788 guinea, EF with mint bloom, just a little 'edgy.' S3729.
A beautiful old coin. -Editor
To read the complete lot description, see:
http://www.corbitts.com/coin-auctions/auction39/gb_milled_-_george_iii-page1.html
1804 Bank of England Dollar

1804 Bank of England Dollar, practically uncirculated and very prooflike with a beautiful antique rainbow-tone. A possible proof or specimen striking, Bank Dollars are rarely found as choice as this one. S3768.
An 1804 silver dollar I can afford! -Editor
To read the complete lot description, see:
http://www.corbitts.com/coin-auctions/auction39/gb_milled_-_george_iii-page1.html
1812 Three Shillings Bank Token

1812 proof three shillings bank token, UNC with a choice light tone. Very minor signs of rusting to the obverse die. Rare. S3770.
To read the complete lot description, see:
http://www.corbitts.com/coin-auctions/auction39/gb_milled_-_george_iii-page1.html
Moesia Inferior. Istros. 400-350 BC Drachma

Greek world - Moesia Inferior. Istros. 400-350 BC Drachma. AG. D / The faces of two young side by side and opposing. R / IΣTPIH. Sea eagle on dolphin left. Under the monogram dolphin. Weight gr. 5.77. Mm diameter. 16.4 x 17.3. EF -
Interesting obverse - I don't recall seeing other coins with this sort of alignment of portraits. For other two-faced coins, see the Mike Markowitz article elsewhere in this issue. -Editor
To read the complete lot description, see:
19. Greek Antiquity - Moesia Inferior. Istros. AR Drachm, 400-350 BC (https://auction.catawiki.com/kavels/9552509-greek-antiquity-moesia-inferior-istros-ar-drachm-400-350-bc)
Also while auction surfing this week I came across this interesting scrapbook of German and Austrian notgeld (emergency money). -Editor
To read the complete lot description, see:
46. Germany/Austria - 206 x emergency money 1914-1924 (https://auction.catawiki.com/kavels/9522485-germany-austria-206-x-emergency-money-1914-1924)
A related lot is this original pack of 20,000 mark notes. -Editor
Bundle in original wrapper of Weimar Republic notes of 20,000 - it contains sequential numbering in the series Pa-DB 492801 to 492900. Weimar Republic banknotes still in original wrapper and uncirculated, issue date 20 February 1923. with consecutive numbering series Pa-DB 492801 to 492900. Very unique because they come from a banker's estate rather than a museum and are now up for auction. The auction of notes from this collection is very special.
To read the complete article, see:
42. Germany - 100 x 20,000 mark 1923 - Weimar Republic - 85 Pick - in original wrapper (https://auction.catawiki.com/kavels/9537605-germany-100-x-20-000-mark-1923-weimar-republic-85-pick-in-original-wrapper)
Maureen Levine and Bruce Hagen submitted this article pointing out some of the highlights in the upcoming internet-only Heritage sale of material from the Eric P. Newman collection. Thanks! -Editor
Diversity of Paper Currency in Newman Internet 2
The Newman Collection sales have yielded numerous examples that illustrate the diversity of American coin and currency genres. The Newman Internet 2 sale is no exception, with over 1,300 lots catering to a wide variety of interests. The sale closes on Wednesday, January 11, 2017, starting at 10:00 AM CDT. Please visit HA.com/241622 for full descriptions.
Lot 90027: Georgia 1776 Sterling Denominations 1 Shilling 6 Pence Fr. GA-64.
This Georgia note illustrates the exhaustive, observational study of ornamental border varieties by Harley Freeman and Eric P. Newman decades ago. See The Early Paper Money of America for in-depth information.
That is an intricate design. Not beautiful, but functional. -Editor
Lot 90246: Philadelphia, (Pennsylvania) - Company of the Delaware & Schuylkill Canal Navigation Mar. 1793 $4 or 400 Cents Newman page 369, Hoober 305-745.
This canal company note is not only an odd "400 Cents" denomination, but is also a cross-over from the Colonial to early Obsolete notes (listed in the Richard Hoober Pennsylvania Obsolete reference).
Private industry played a big part in developing the young nation. While infrastructure projects in colonial times were often public ventures funded by taxes or lotteries, this one was handled by a private company. I'm not familiar with the history of this canal, but I wouldn't be surprised if parts of the ditch these notes paid to dig are still there somewhere. -Editor
Lot 90900: Fort Gibson, C.N. Indian Territory (OK) - F.H. Nash $2 April 8, 1862 Burgett-4. Durand IT-37
Eric's interest in Obsolete currency and Civil War history are evidenced by this F.H. Nash April 2, 1862 $2 note. This was issued during the period of Confederate authority in the Indian Nations (present day Oklahoma).
When building my own collection of Civil War scrip notes I enjoying finding issues payable in Confederate notes. Now I wish I'd tried looking for notes further afield geographically. Great note, historically important. -Editor
Lot 91020: Charleston, SC - State Bank $5 February 20, 1815 SC-40 G16, Sheheen-UNL.
Both the early Austin Sheheen South Carolina book and the comprehensive Haxby four-volume reference cited this State Bank, Charleston, South Carolina $5, but neither had an illustration. The Newman example provides the first photograph of this note, thus confirming its existence.
A bit ragged, but rare as hen's teeth. Such is the charm and challenge of collecting obsolete paper money. They weren't called ragpickers for nothing. We owe a debt to those early collectors and dealers for finding and preserving these fragile historical artifacts for us to study and collect today. -Editor
Lot 91331: Framed 1866 "Naramore's United States Treasury and National Bank Note Detector…" Broadside.
This 1866 Naramore's Detector display board is one of the few known. It was framed for display showing both sides, including the official sanction text on the back.
I always wanted one of these. I have many of the individual Naramore cards in my ephemera collection, but never managed to pick up a full sheet. Great display item. -Editor
ANCIENT ROMANS KNEW even less about the prehistoric origins of their religion than we do, since we have knowledge from centuries of archaeology. Latin writers of the Classical era tried to connect their own native Italian gods to the prestigious gods of ancient Greece, with their complex genealogies and deep cultural and artistic associations. So Jupiter is Zeus, Juno is Hera, Minerva is Athena, Bacchus is Dionysus, and so on.
But some Roman gods had no Greek counterpart. Foremost among these is Janus, god of doorways, beginnings and endings.
The first month of our calendar is called January in his honor. Roman artists represented Janus with two faces: one looking right (forward into the future), the other looking left (backward, into the past). Beginning in the third century BCE, this striking, powerful image appears on Roman coins.
Ancient coins depicting Janus or similar figures ("janiform heads") include common types, as well as some of the most spectacular and rare.
Cast Bronze

Around 240 BCE the head of Janus appears on the massive, crudely cast bronze as of the Roman Republic. Initially these weighed about 285 grams; by 212 BCE they had fallen, through successive reductions, to about 66 grams. On Harlan Berk's list of the "100 greatest ancient coins" (Berk, 60), this type--the aes grave as--ranks as #34. High-grade examples typically sell for around $3,500 USD and up.
Mad Commodus

Possibly struck for New Year's Day 187, a magnificent bronze medallion of Commodus, the demented ruler played by Joaquin Phoenix in the film Gladiator (2000)[4], represents the emperor himself as one face of Janus. A cataloguer for Numismatica Ars Classica observes that:
Janiform Heads

Not every head with two faces is Janus.
Numismatists use the term "janiform" as a catch-all for heads with two faces. Janus was always bearded, but we see coins with two beardless faces on the same head, and even heads with one male and one female face.
The Greek island of Tenedos issued such coins for centuries. A magnificent early didrachm (ca. 490-480 BCE) in archaic style sold for $180,000 in a 2012 auction[. A tetradrachm in Hellenistic style (ca. 180 BCE) brought over $24,000 in a 2008 European sale
In 2007, this exquisitely bizarre piece sold for over $74,000
To read the complete article, see:
CoinWeek Ancient Coin Series: Janus, God of January (www.coinweek.com/ancient-coins/coinweek-ancient-coin-series-janus-god-of-january/)
We already discussed the Royal Mint's new one pound coin. Here's some information on some of their other new 2017 issues. Thanks to David Pickup for forwarding the link. -Editor
From the introduction of the new £1 coin to the commemorative designs released to mark significant anniversaries and national celebrations, 2017 promises to be a significant year for UK coins. Commemorative coin designs have been released to mark the 200th anniversary of the death of Jane Austen, Sir Isaac Newton's substantial influence on science, mathematics and minting, the 100th anniversary of the House of Windsor, the 200th anniversary of thse 'modern' Sovereign, the 1000th anniversary of the coronation of King Canute, the First World War centenary commemorations continue, and there's still more to come! Below we take a look at the coins of 2017 (so far).
Sir Isaac Newton 50p
Sir Isaac Newton was the intellectual giant of the seventeenth century's 'Scientific Revolution'. He changed our understanding of mathematics and physics, redefined the way we see the world and shaped the security of our currency in his role as Master of the Mint. In 2017, we celebrate his genius on a UK 50p.
To read the complete article, see:
United Kingdom: 300th Anniversary of Sir Isaac Newton's Gold-Standard Report Remembered on New Coin (http://news.coinupdate.com/united-kingdom-300th-anniversary-of-sir-isaac-newtons-gold-standard-report-remembered-on-new-coin/)
First World War Aviation £2
In 2017 we continue our First World War centenary commemorations with the fourth £2 coin, in a five-coin series, which honours the aviators of the First World War. At the outbreak of the First World War few people believed that aircraft would play a major role in the conflict. As the war developed into the bloodiest conflict ever seen, the race for superior air power began, shaping the history of human flight as we know it.



Jane Austen £2
200 years after her death, Jane Austen remains one of the best-loved authors in the world. Her novels were revolutionary in their treatment of subjects such as love, marriage and money, and from her first novel, 'Sense and Sensibility', readers began a love affair with her fiction that has lasted two centuries. In 2017 we celebrate the life and works of Jane Austen.
Ugh! Have the Royal Mint's designers forgotten how to make a portrait? I get that the silhouette and handwritten signature are modern coin design elements, but I don't like them. I guess I'm an official curmudgeon. -Editor
King Canute £5
In 2017 we mark the 1000th anniversary of the coronation of King Canute. A Viking warrior crowned 'king of all England' in 1017, King Canute's achievements and influence paved the way for the nation we recognise today.
Nice, clean design. Very plain, but so were the coins of Canute 1,000 years ago. I think this is an appropriate tribute. -Editor
The House of Windsor £5
In 2017 we mark the 100th anniversary of the House of Windsor, which came into being in July 1917 by proclamation of George V. At this time the Royal Family gave up the German name of Saxe-Coburg-Gotha which had come to them in 1840 with the marriage of Queen Victoria to Prince Albert. This decision was largely due to anti-German feeling during the First World War and, with a new name, a new royal dynasty was born.



The Sovereign 2017
The Sovereign is the epitome of quality and beauty, with a reputation as 'the chief coin of the world'. Its story may be more than five centuries old, but two centuries ago the gold coin set new standards for accuracy that defined a currency. In 2016 we celebrate the 200th anniversary of the design created by Benedetto Pistrucci that has endured for two centuries.
Pistrucci's St. George and the Dragon design never gets old, and holds its own even in the "modern" low relief seen here. -Editor
2017 Lion of England, Queen's Beasts
The Lion of England is the first coin in a new series of Proof coins that represent The Queen's Beasts – a series of statues which stood guard outside Westminster Abbey at the coronation of Her Majesty Queen Elizabeth II, each representing a particular heraldic story from The Queen's ancestral history.
I like it. Nice coin, well balanced. -Editor
David adds:
To read the complete article, see:
The coins of 2017 (http://www.royalmint.com/discover/uk-coins/the-coins-of-2017)
Local newspapers often publish articles with interesting background information about local artists or landmarks with a connection to coins or banknotes. This article from Nova Scotia highlights a fishing boat seen on a new Canadian coin. -Editor
The Cape Islander — a fishing boat near and dear to many communities across Nova Scotia — will soon be floating on the face of your spare change.
Thousands of Canadians took part in the Royal Canadian Mint's contest to create circulation coin designs celebrating Canada's 150th anniversary this year. The "tail" side of the commemorative loonie will feature a design that incorporates several of the country's landmarks.
The Cape Islander — said to have originated in Clark's Harbour in 1906 — made the cut.
"It is meaningful to us because it hasn't gotten much recognition and it's a popular boat," said Leigh Stoddart, mayor of the small community located on Cape Sable Island.
But he admits its popularity hasn't really received much public recognition, until now.
"I don't think it's that well advertised," he said during a phone interview on Tuesday.
The boat received some publicity in 1996, which the province declared to be the Year of the Wooden Boat.
But the Cape Islander is designed to be used by fishermen and so it's much smaller than famous boats like the Bluenose.
"For lack of a better word, it probably just got ignored. But it's a pretty important boat for the fishing industry," Stoddart said.
The Cape Island-style fishing boat is in demand in Stoddart's fishing town. Right now, there's about a three-year waiting list for boat construction orders.
It started off as a small, wooden boat with a flat bottom at the stern that then rounded toward the bow. The structure is still the same today, but they're now made of fibreglass and can get to be about 50 feet in length.
St. Catharines, Ont. resident Wesley Klassen is the designer behind the 2017 commemorative loonie.
"I chose images that are in one way or another connected to the railroad, for which all Canadians can be forever grateful, and I'm touched that my design appealed to so many of them," Klassen said in a November news release.
He said he drew on childhood memories of family vacations and decided to illustrate of Canada's greatest engineering achievements.
To read the complete article, see:
Cape Islander to be featured on back of new loonie (http://thechronicleherald.ca/novascotia/1428944-cape-islander-to-be-featured-on-back-of-new-loonie)
Treasure hunters are claiming they have uncovered the masses of gold reportedly hidden in the Philippines by Japanese soldiers during WWII.
The discovery could mark the end of decades of speculation over the so-called Yamashita Treasure - gold bars and gemstones worth tens of billions of dollars allegedly looted by the Japanese Imperial Army.
Rumour has it that the looted valuables were stashed in more than 145 underground tunnels and caves in the Philippines before the surrender in 1945.
The alleged war loot stolen by Japanese soldiers was under the command of General Tomoyuki Yamashita, who was in charge of the country's forces in 1944.
The video shows a number of men scouring a water-filled cave apparently in the Philippines where they uncover huge quantities of gold bars.
The divers were seen removing mud from the blocks of gold that were supposedly found booby trapped with explosives.
But despite claims, anthropologist Piers Kelly dismissed the myths surrounding the looted valuables, saying the theories were just rumours.
Dick adds:
To read the complete article, see:
Adventurers claim gold bars have been found 'booby trapped' in a cave (www.dailymail.co.uk/news/article-4093712/Yamashita-Treasure-hidden-Japanese-soldiers-uncovered-Philippines-WWII.html)
This one didn't make the cut last week, but here's a story from England of a homeless man given a coin that may be worth a lot more than face value. -Editor
A homeless man moved on by police for begging in the city centre has had a lucky surprise this afternoon after discovering a rare coin worth hundreds of pounds.
Braving plummeting temperatures appears to have paid off for the gentleman, who was sitting outside Greggs on Exeter's High Street for hours seeking money from strangers.
His efforts may have been worth it after a rare coin was handed into him.
Patrolling officers told the Echo the man was moved on as he was begging which is illegal in the UK.
But the kind officers did say they helped him before he went on his way.
The policeman said the man had been given a 50 pence and wondered if it was one of the special coins launched in memory of children's author Beatrix Potter.
The officer used his phone to help the homeless man check the price of the piece - which turned out to be worth around £400.
In April last year, the Royal Mint produced a series of special edition coins featuring well-loved characters to mark the 150 anniversary of Beatrix Potter.
I haven't seen a follow-up on this, so there's no telling whether the man was able to find a buyer for the coin, or at what price. -Editor

To read the complete article, see:
Homeless man makes lucky discovery after finding rare Beatrix Potter coin (www.exeterexpressandecho.co.uk/homeless-beggar-makes-lucky-discovery-after-finding-rare-beatrix-potter-coin/story-30025224-detail/story.html)

This week's Featured Web Site is Dick Johnson's Medal Artists databank.