About Us
The Numismatic Bibliomania Society is a non-profit organization devoted to the study and enjoyment of numismatic literature. For more information please see our web site at coinbooks.org
Subscriptions
Those wishing to become new E-Sylum subscribers (or wishing to Unsubscribe) can go to the following web page link
Membership
There is a membership application available on the web site Membership Application
To join, print the application and return it with your check to the address printed on the application. Print/Digital membership is $40 to addresses in the U.S., and $60 elsewhere. A digital-only membership is available for $25. For those without web access, write to:
Terry White, Treasurer
Numismatic Bibliomania Society
P. O. Box 39 Hilliard, OH 43026-1278s
Asylum
For Asylum mailing address changes and other membership questions, contact Terry at this email address: terrywhite5475@yahoo.com
Submissions
To submit items for publication in The E-Sylum, just Reply to this message, or write to the Editor at this address: whomren@gmail.com
BUY THE BOOK BEFORE THE COIN
Sale Calendar
Content presented in The E-Sylum is not necessarily researched or independently fact-checked, and views expressed do not necessarily represent those of the Numismatic Bibliomania Society.
New subscribers this week include: Bob Hannah, courtesy of Clifford Mishler; Jim Elmen, Tony Pisciotta, and Kenny Duncan, Jr., courtesy of Martin Kaplan. Welcome aboard!
I've also invited a number of new subscribers. If you're seeing our publication for the first time, we hope you'll enjoy it. Most people find something of interest in every issue. Contact me at whomren@gmail.com anytime regarding your subscription, or questions, comments or suggestions about our content. We now have 2,274 subscribers.
This week we open with highlights from the upcoming Charles Davis numismatic literature sale, three new books, and a talk on the origins of money.
Other topics this week include the Numismatic Literary Guild, Coin Chart Manuals, more on J.S.G. Boggs, Frank Lapa, and Kareem Abdul-Jabbar, the Queen Elizabeth's Sapphire Jubilee coins, Queen Victoria's hairstyle, the Trial of the Pyx, selections from multiple auction sales, and Israel's new banknotes.
To learn more about the 1793 dollar, the 1922-S Double Eagle "Filed Die", Instantaneous Counterfeit Detection, the Hugo Eckener Airship Flight Medal, the Rats of Tobruk, Rachel the poetess, 19th century ne'er-do-wells and the rusty rupees of Seychelles, read on. Have a great week, everyone!
Wayne Homren
Editor, The E-Sylum


Here are a few items that caught my eye in the upcoming numismatic literature sale from Charlie Davis. -Editor
Lot 63: Taylor Collection Photographic Plates

BOWERS &MERENA: Limited Edition Photographic Plates, State Copper Coinage 1785-1788, The Taylor Collection, March 1987, 23 cloth-hinged fine photographic plates of coins with tissue guards, oblong quarto, purple leatherette, gilt. As New. (250.00)
The photo supplement of the Frederick Taylor collection sold March 1987. Copy No. 5 of 182 signed by Dave Bowers, Michael Hodder, and Cathy Dumont. The edition, bound by Alan Grace, was issued in a style reminiscent of the Wurtzbach plates of Massachusetts silver
A beautiful book and highly collectible in its own right, the volume documents an important collection of U.S. colonial coins. -Editor
Lot 71: Bushnell's Early New York Tokens
CHARLES I. BUSHNELL: An Historical Account of the First Three Business Tokens Issued In The City of New York, 1859, 17, (1) pages, plate of tokens printed in bronze ink, 19x12cm, original salmon wrappers, top inch of the title page neatly cut out (probably to remove an ownership signature or stamp), otherwise a crisp and near New example. (150.00)
Davis 163. The history of the Mott, and the two Talbot, Allum and Lee Tokens. Originally published on large paper for presentation, a second printing, apparently all on small paper, with a footnote on the Preface noting "By particular request, a limited edition has since been printed for sale."
The late 1850s were the formative years of organized numismatics in the United States. With interest driven nationwide by the retirement of the old large cents from circulation, collectors caught the numismatic bug in a big way. Early publications like these are the incanabula of American numismatic literature. -Editor
Lot 84: Gold and Silver Coins of All Nations

JAMES EDE, Goldsmith: Gold and Silver Coins of All Nations, Exhibited In above Four Hundred Copper Plate Engravings correctly executed by an eminent Artist. To which is added a regular index, The Name Assay, Weight, and Value of Each, Also, Isaac Newton's Tables of Foreign Gold and Silver Coins, made in the year 1700 by Order of the Privy Council, London: Sept. 1, 1808, second edition, (2), 73, (1) pages, engraved chapter heading, 34 engraved plates of coins, 15x14 cm, original paper boards with printed label affixed, previous owner's signature on first blank leaf, front board detached, else Fine. (100.00)
The second edition with plates interspersed throughout the text rather than isolated at the back as in the first. Plate 4 depicts a rather unusual item, a flowing hair United States dollar dated 1793. We wonder if, as a result of the seeing the illustration, any collectors began a life-long search for the coin as Matthew Stickney did when he saw an 1804 dollar in Eckfeldt-DuBois.
A highly collectible early cambist. It's fanciful illustration of the non-existent 1793 dollar makes it a curious piece of numismatic ephemera. -Editor
Lot 129: Wayte Raymond Price List No. 7

WAYTE RAYMOND: 1911 Catalogue of Canadian Coins and Tokens, for Sale by Wayte Raymond, South Norwalk, Conn, eight pages, self covered. Crisp (100.00)
A great rarity in the Raymond series and lacking in the otherwise complete Sullivan collection. Apparently considered No. 7 by Raymond who used both number 6 (February 1910) and 8 (March 1911). Raymond notes "the following coins are simply the Canadian coins in stock at the time this catalogue goes to press. Canadian coins are one of my specialities and I am always in the market to buy as well as sell rare pieces."
Sets of dealer price lists are quite difficult to assemble. As ephemeral items they were often discarded after use, yet can contain surprisingly interesting and important information. -Editor
Lot 589: Beazell's Instantaneous Counterfeit Detection
GEN JOHN W.BEAZELL:The Government Tests for Instantaneous Detection of all American Counterfeit Paper Money and Bonds, 1879,single sheet 12x17" folded to make 4 pages, small defiant eagle vignette, two light horizontal fold, two minor repairs to the blank margins. Fine. (500.00)
Rare. The text provides 13 paragraphs detailing salient points to be checked to determine the authenticity of a questionable note. The back page contains an "Affirmation and Agreement" to be signed by the subscribers that "do hereby affirm and agree in the presence of the Great Ruler of the universe that we will not intentionally reveal to any person or persons at any time the secret tests for 'Instantaneous Counterfeit Detection received from J. W. Beazell ..."
The counterfeit paper money literature in the sale is superb. This is just one of many rarities offered. -Editor
Lot 661: Arbuthnot's Tables of Ancient Coins

[J. ARBUTHNOT]: Tables of ancient coins, weights and measures, explain'd and exemplify'd in several Dissertations, London: J. Tonson, 1727. Title page in red and black, (4), (2), (3), 327, engraved headpieces, decorative chapter initials, engraved tailpiece, 18 plates including one folding. Quarto, original tree calf boards, well worn and both detached, but interior is generally clean with supple pages, Complete. (50.00)
First edition, although the tables had already appeared in 1707, of this famous work by John Arbuthnot (1667-1735).
Several pages of lots on ancient, British and world numismatics round out the sale. -Editor
Charles Davis
P.O. Box 1
Wenham, MA 01984
Tel: (978) 468 2933
Fax: (978) 468 7893
This will be an opportunity for bibliophiles to pick up some great rarities. See the articles in previos issues for more sale highlights. -Editor
For a gallery of lot images, see: http://www.charlesdavisnumismatics.com/gallery.php
To read the earlier E-Sylum articles, see:
DAVIS MAIL BID SALE CLOSES FEBRUARY 18, 2017 (www.coinbooks.org/v20/esylum_v20n04a03.html)
SELECTED PERIODICALS IN DAVIS FEBRUARY 2017 SALE (www.coinbooks.org/v20/esylum_v20n04a10.html)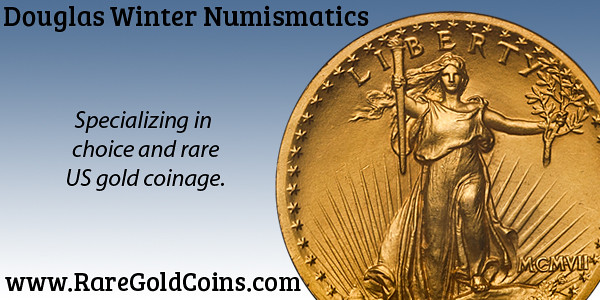 The previous edition of Gold Coins of the World, by Arthur L. Friedberg and Ira S. Friedberg, was published eight years ago in 2009. That edition--the eighth--and each one before it descended from the original, groundbreaking 1958 work by Robert Friedberg, whose cataloging and numbering system revolutionized the way gold coins are collected. It changed the face of world-gold collecting at that time, and it remains unparalleled in its scope and universal usage today, nearly six decades later.
Collectors and dealers around the world rely on the Friedberg Numbering System to systematically identify and study any gold coin ever made. Now, the Friedberg legacy is renewed yet again with the all-new, ninth edition of Gold Coins of the World. Three years in the making, the newest edition calls on the expertise of a numismatic who's-who of more than 100 expert contributors and consultants from across the globe.
The continued respect commanded by each edition of the volume is due to the expertise of both the authors and the impressive contributors they bring together. The popularity of gold coins, however, is due to a whole host of factors.
It is not an overstatement to say that the history of gold coinage parallels, and has helped define, the trajectory of civilization.
To read the complete article, see:
Numismatic Books – Ninth Edition of Friedberg's Gold Coins of the World Published (www.coinweek.com/education/numismatic-books/numismatic-books-ninth-edition-friedbergs-gold-coins-world-published/)
From the publisher's web site... -Editor
Gold Coins of the World - 9th ed
ISBN: 978-087184-309-8
$89.95
Order before February 28, 2017 and shipping and handling charges will be deducted when your order is processed (U.S.A. only)
9th edition
by Arthur L. Friedberg & Ira S. Friedberg
based on the original work by Robert Friedberg
On 5 Continents.
In more than 50 countries.
Wherever gold coins are bought and sold.
The unique standard reference.
New. Revised. Expanded.
Now, bigger and more complete than ever!
This indispensible classic includes:
832 pages, completely revised and updated.
More than 8,000 photos, nearly all of them new.
22,000+ listings of coin types, with sections expanded and many new discoveries.
From the 6th century B.C. to date — over 2,500 years of gold coinage from ancient Greece to Zanzibar.
The universally-used FriedbergTMNumbering System: The world's standard method of cataloging, describing, buying and selling gold coins.
Contemporary (post-1950) coinage now integrated in alphabetical order with all other issues.
Tables of weight and fineness with each country. Market valuations in two states of preservation.
A directory of the world's leading gold coin dealers and auction houses.
Unsurpassed in content and scope. A must for every collector, dealer and library.
Hard cover, sewn binding. 11 3/4 x 8 1/4 inches (A4)
To read the complete article, see:
Numismatic Books – Ninth Edition of Friedberg's Gold Coins of the World Published (www.coinweek.com/education/numismatic-books/numismatic-books-ninth-edition-friedbergs-gold-coins-world-published/)
For more information, or to order, see: http://www.coin-currency.com/page309.html
Gold Coins of the World - 9th ed (http://66.39.37.41/page9.html)
Paul Torongo coauthored a new book on medieval coinage with Jean-Claude Martiny. -Editor
Lodewijk van Nevers
Graaf van Vlaanderen 1322 - 1346. Historische en numismatische studie van de muntslag in Aalst en Gent
Authors: Jean-Claude Martiny, Paul A. Torongo
Pages: 240
Paul translated Martiny's description of the book as follows. -Editor
After the death of Robert of Béthune in 1322, his grandson Louis of Nevers became Count of Flanders. Raised in Burgundy and at the French court. This Francophile count lacked any real connection with Flanders and the Flemish. On more than one occasion, the count appealed to his liege-lord to restore order in his county. Rebellions were harshly dealt with and the Flemish textile industry was constantly threatened by the conflict between the weavers and the fullers one one hand, and by embargos on English wool export on the other.
The first golden, Flemish coin was struck at Alost (Aalst) shortly after the Battle of Kassel in 1328. Minting at Alost lasted for only a short time, however, and in 1334 the mint was moved to Ghent. All subsequent issues, both gold and silver (monnaie blanc et noir), would be struck in Ghent and in that part of Flanders which fell under to suzerainity of the Holy Roman Empire.
All the coins struck under authority of Louis of Nevers are discussed and illustrated in detail in the book, with information based in part on medieval records. The trials and tribulations of Louis of Nevers run through the story as a binding thread to the tale. The book is lavishly illustrated with over 230 full-color photographs.
Paul adds:
For more information on the publisher's web site, see:
Lodewijk van Nevers Graaf van Vlaanderen 1322 - 1346. Historische en numismatische studie van de muntslag in Aalst en Gent (www.snoeckpublishers.be/usite/snoeckpub_nlbe/index.asp?p=875&c=N&i=565)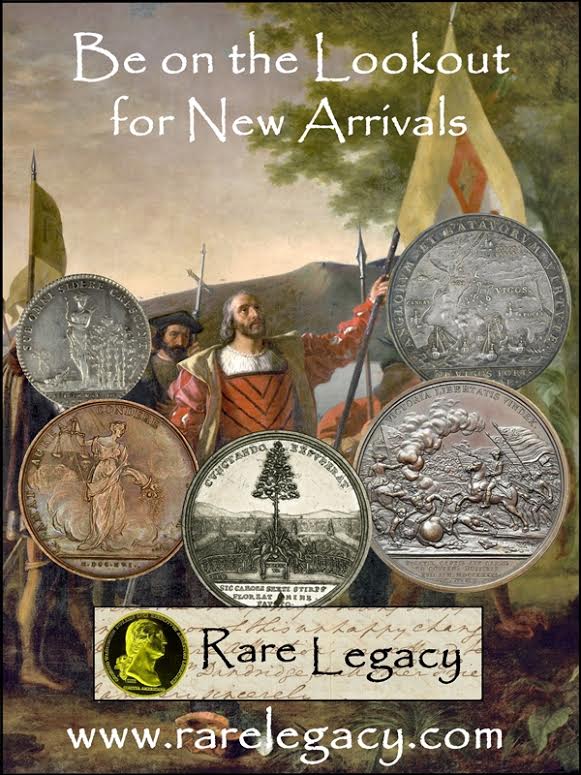 As noted earlier, sites like PrintsAsia.com may be able to offer better deals for books published in India, but here's a new title available from Bagchee.com. Below is Bagchee's overview. -Editor
The Successors of the Mauryas: A Political History Based on Coins and Inscriptions
Authors (s): Prashant Srivastava (Author)
Format: Hardcover
ISBN-13: 9788173201738
Pages: 248p., 103 Black and White; Plates.
Pub. date: 03.02.2017, 1st. ed.
Publisher: Agam Kala Prakashan
Language (s): English
Bagchee ID: BB106330
List price: US $ 66,00
Bagchee price: US $ 59,40
The work is meant, primarily, for undergraduate and postgraduate students, who have offered courses in ancient Indian numismatics and epigraphy. Teacher and student, alike, often find is difficult to locate coins and inscriptions, in their true the historical perspective, without some knowledge of the political history of the period of their issue. Unfortunately, in the present day scenario of history writing, where political history has lost ground to socio-economic history, there are few up-to-date works, dealing with the political history of the successors of the Mauryas, up to c 319 AD.
The present work is divided into seven chapters, and has three appendices. Chapter 1 is introductory in nature, Chapter 2 deals with the history of the Sungas, Kanvas, and their successors, Chapter III, with that of the Mahameghavahanas of Kalinga, the Satavahanas, and their succesors, Chapter 4 of the Indo-Greeks, Chapter 5 of the Saka-Pahlavas, and other rulers of Saka extraction, mainly the Western Kshatarapas, Chapter VI, of the Kushana Kings, and their successors, and Chapter VII, Of the two predecessors of Chandragupta I.
Appendix 1 presents a brief account of the three major Tamil powers—the Cholas, Pandyas, and Cheras, as also the Tondaiyar and Pallavas, who cannot technically be called the succssors of the Mauryas, but played an important role in the history of the period. The general features of the coins of significant successors of the Mauryas, and a brief introduction of the significant epigraphs of the period, have been dealt with in Appendices 2 and 3, respectively. This is followed by a Select bibliography.
For more information, or to order, see:
The Successors of the Mauryas: A Political History Based on Coins and Inscriptions (www.bagchee.com/books/BB106330/the-successors-of-the-mauryas-a-political-history-based-on-coins-and-inscriptions)
Next Saturday the American Numismatic Society is hosting a lecture on the Origins of Money -Editor
Saturday, February 11
Peter van Alfen, Gilles Bransbourg, Ute Wartenberg, "The Origins of Money."
This lecture will consider the beginnings of money and its various guises including cut silver in the ancient Near East, early electrum coinage of Asia Minor, early bronze objects, bars and heavy coins in Italy and the spread of cowries in the Indian Ocean area, Eastern Africa and South Asia, including China.
Saturday, February 11, 2017, at 1 pm. American Numismatic Society. Lunch served at 1:00 pm, followed by the lecture at 2:00 pm, Q&A at 3:00 pm. The ANS will remain open from 12 noon until 4:00 pm.
ANS Members: $20, non-members: $50
RSVP to:
Catherine DiTuri, cdituri@numismatics.org, 212-571-4470 ext. 117
Gilles Bransbourg, bransbourg@numismatics.org, 212-571-4470 ext. 156
For more information, see:
http://numismatics.org/moneytalks/
A Draped Bust rendition of Liberty by graphic artist and illustrator Chris T. Costello, an artist with the U.S. Mint's Artistic Infusion Program, has been selected as the cover design for Kagin's auction catalog for the American Numismatic Association National Money Show in Orlando, Fla.
Donald H. Kagin, president of Kagin's, will present Costello with a check for $5,000 for his winning "Liberty Alive" design just before the 6 p.m. March 9 opening session of the auction.
The public auction is the first held by Kagin's in nearly 30 years.
The auction is scheduled for three sessions, with one scheduled for March 9 and the final two set for March 10. The convention is set for March 9 to 11.
According to Kagin's, the judges were so impressed by the runner-up design submitted by Italian artist Sandra Deiana that she will be awarded a $500 prize for her efforts.
Deiana's digitally created collage of pieces from the Dr. Chris Allan Collection of Bechtler Gold Coins will be featured on the auction catalog's back cover.
Costello's design was among the five finalists culled from more than 130 designs submitted by more than 50 artists, including young numismatists and professional artists.
Costello was inspired by Kagin's 1983 ANA auction catalog cover, which features the "Lady Liberty" Peace dollar design rendered by world-renowned artist Peter Max.
Costello currently serves on the The Cyrus E. Dallin Art Museum's Board of Trustees. As a member of the U.S. Mint Artistic Infusion Program, Costello is credited with more than 15 designs that were sculptured by members of the Mint's engraving staff for appearance on U.S. coins and medals.
The judging panel that selected the winning catalog designs was comprised of Kenneth Bressett, longtime editor of A Guide Book of United States Coins; Barbara Gregory, editor of the ANA's monthly journal, The Numismatist; Mary Lannin, a freelance editor and chairman of the Citizens Coinage Advisory Committee; Heidi Wastweet, an artist-member of the CCAC; and David Harper, editor of Numismatic News.
A nicely done design, and a great tradition I'd like to see carried on and picked up by other firms. Life's too short to have bland covers! -Editor
To read the complete article, see:
Chris T. Costello winner of Kagin's National Money Show catalog cover design contest (www.coinworld.com/news/us-coins/2017/01/kagins-names-winner-of-auction-catalog-design-contest.html)
Founded in 1968, the Numismatic Literary Guild (NLG) for many years published a lively and interesting series of newsletters, a substantial run of which have been scanned by the Newman Portal. Early issues convey a sense of what it meant to be a numismatic writer during that period, discussing publishing outlets, possible topics, and of course preparations for the annual ANA gathering, today known as the "NLG Bash."
The Portal acknowledges NLG Executive Director Ed Reiter for facilitating this effort, and Coin World editor-at-large Steve Roach for donating Margo Russell's personal set of NLG newsletters.
Link to NLG Newsletters on the Newman Portal:
https://nnp.wustl.edu/library/publisherdetail/514386
Prior to the ubiquitous federal currency of today, the 19th century saw a host of paper money issued by banks across the land. To- day, many collectors acquire obsolete bank notes on a state-by-state basis, with Whitman's Encyclopedia of Obsolete Paper Money (seven volumes published and counting) leading the way as the collector's standard guide.
The vast assortment of different designs on paper money is great for today's collectors but was even better for 19th century ne'er-do-wells, as passing a spurious note was a more manageable task with so many types in circulation. Into this mess of paper money stepped the 19th century counterfeit detectors, publications intended to help the public sort the good from the bad. These publications listed sound (and un- sound) banks, offered tips for identifying counterfeit items, and illustrative plates of varying quality. Readers may recall an analogous situation in the 20th century – in the 1970s one occasionally saw merchants referencing publications that listed fraudulent credit card numbers.
Along the way, someone got the idea that in addition to currency, one might also list coins, thus birthing the 19th century coin chart manuals. Although the U.S. Mint began striking coins in the 1792, a wide array of foreign coinage continued to circulate in the U.S. well into the 1850s. The coin chart manuals helped the money handlers identify the pieces passing through their hands, and thus provide us a glimpse into 19th century circulation patterns.
Thompson's Coin Chart Manual, 1848 (online at https://nnp.wustl.edu/library/book/525250) is a typical example. It provides line engravings of American, European, and Latin American gold and silver coinage and the omission of copper coinage tells us something immediately – American coppers were struck in large quantities since the 1790s and by this time readily known. Precious metal coins were another story.
The plate illustrated above depicts everything that Thompson's conveyed in relation to American silver coinage in 1848. Note first that of 29 plates dedicated to silver coinage, only these two illustrate American pieces. Clearly, a large variety of world silver also circulated. Both obverse and reverse of the new Liberty Seated designs are shown, while for Flowing Hair and Bust coinage only the reverses are illustrated. The publisher apparently felt that the public was sufficiently familiar with the Bust and Flowing Hair obverses.
We also see the reverse of a Gobrecht dollar – indicating that these coins were somewhat known and might occasionally be seen in circulation. While the currency detectors for this period vastly outnumber the coin chart manuals, these ephemeral publications remain one of the few windows into the circulating coinage of the 19th century.
For more information about the Liberty Seated Collectors Club, see:
www.lsccweb.org


This press release announces a new die variety in the U.S. $20 Saint-Gaudens Gold series. -Editor
Unique Saint-Gaudens Die Variety Discovered
1922-S Double Eagle "Filed Die"
A stunning new die variety for Saint-Gaudens double eagles has been discovered by numismatic historian Roger W. Burdette. [1922-S MS63; Certificate #4447614-001 by NGC; new variety "VP-001 'Filing Lines' or 'Filed Die'.]
Christened the "Filed Die" variety, it was first identified in January 2015 during detailed research for a pending Saint-Gaudens double eagle book. It took almost two years to locate a second specimen and have the variety certified by Numismatic Guarantee Corporation (NGC).
This is possibly the most spectacular non-overdate die variety of the entire double eagle series, 1850-1933.
The "Filed Die" variety has deep parallel grooves across parts of the obverse field. In places these are nearly as prominent as the rays. Deep file grooves extend across the central part of the coin and also are boldly apparent above the letters RT of LIBERTY and at the left base of Liberty's skirt.
This coin was made from a working die that evidently was defaced using a flat metal file. The file appears to have been harshly scraped across the obverse, leaving behind deep, parallel cuts in the working die. Liberty and the balance of design relief is affected only to a limited extent.
Was this a deliberate attempt to deface a die and prevent its use? Was it a wanton act of vandalism by a disgruntled employee? Was there some other reason that we can't imagine? We'll probably never know. My examination of San Francisco Mint records for 1922 disclose nothing unusual, so the best we can do is speculate.
Discovery

During 2014 and 2015 I was working on a detailed research project involving Saint-Gaudens double eagles. The goals were to identify as many die varieties as possible while also determining the quantities of each date and mintmark that were released. Further, I wanted to make reliable estimates of the quantities remaining after accounting for attrition, and assign a relative abundance to each coin in the series.
The process was to examine as many coins and high quality photos of coins as possible for every date and mintmark combination. This involved thousands of coins and in some instances, nearly every known specimen of very rare dates. Among the rare dates was 1922-S. With a mintage of 2,658,000 but an estimated survival of 2,100 pieces, most of which were low-end uncirculated, the coin is considered scarce except in MS66 condition. Ninety pairs of dies were used for double eagles at San Francisco in 1922 resulting in an average of 29,500 good coins per pair. Thus, the number of pieces from a single die pair was very modest.
While searching through more than 300 individual coins in auctions and in-hand, I was able to locate one example of this variety by photograph-only. Without the physical coin, I did not consider this a true "discovery piece" although the variety was illustrated and described in my research notes.
It was September 2016 when a second, unattributed specimen, was offered in Heritage's September 11, 2016 internet action, lot #23744. I purchased the coin, which was graded by PCGS as MS64, and immediately asked that it be reviewed. This became the true "discovery coin." It was not until December 2016 that NGC was able to examine the coin and record the variety. At this point the coin had been authenticated and was graded MS63 – a grade which I felt was reasonable.
Auction
The Discovery Coin is being offered as Lot #4109 in Heritage's Long Beach Expo US Coins Signature Auction of February 16 – 19, 2017.
Although I prefer to keep the coin and enjoy having a very special discovery piece, the economics of numismatic research do not permit that option.
Description
Double eagles dated 1922-S of this variety show deep, parallel grooves with the obverse field. These prominent grooves are diagonal and extend across the central portion of the coin from approximately the 10 o'clock position to the 4 o'clock position. The rim, stars and other peripheral devices are also affected largely at the 1 o'clock and 7 o'clock positions.
Survival Estimate
The 1922-S "Filed Die" coins were struck from a working die that had been harshly filed. San Francisco Mint production records show that the smallest delivery quantity for 1922 was 8,000 pieces on August 15 and the greatest was 75,000 on September 8. The modern estimate of the total surviving 1922-S double eagle is 2,100 pieces. With a total annual mintage of 2,657,729 coins, most of which were believed melted, the data suggest that only one coin out of every 1,266 pieces struck survives. If these 1922-S "Filed Die" coins were part of a delivery of 8,000, then we can expect approximately six (6) to have survived. On the other hand, if the "Filed Die" survived for 75,000 coins, there might be up to fifty-nine (59) surviving in all conditions. A search of more than 300 hundred unique auction lots and dealer holdings has failed to reveal another coin. Given the inability to find another example among approximately fifteen percent (15%) of the estimated total population, it is likely that very few of this major die variety exist.
Discussion
The deep parallel grooves and their location primarily in the central field portions of the coin, are consistent with use of a mill- or flat-file rubbed across the center of a working die. Since the die is slightly convex, and relief is inverse in relation to the coin, scraping a file across a die would affect principally the central field (highest part of the die). This part of the die – called the "field" by coin collectors – is known as the "die table" by U.S. Mint specialists.
Given the deep and very prominent grooves in the coin, it seems impossible that this would have been missed by die sinkers at the Philadelphia Mint. In fact, this dramatic variety is so unusual that the only points of comparison are with early U.S. gold and silver coinage where planchets were manually adjusted by filing across the face of the disc.
There is no known mechanical, die production or handling reason for filing a working die in this manner. Thus, it must have been performed deliberately, possibly in an attempt to condemn a defective die, or as act of vandalism by an employee.
First 1794 Dollar Article Updated
David Finkelstein writes (in today's issue of the JR Newsletter):
Thanks for the update. -Editor
To read the revised article, see:
The First 1794 Dollar Released From The Mint - REVISED (https://gallery.mailchimp.com/74a0e3c37d154d935bdeb2daf/files/826a46b1-1d1f-4fc9-8ddf-421020767ef4/DJF_Mint_First_1794_Dollar_Release_REVISED.pdf)
To read the earlier E-Sylum article, see:
THE FIRST 1794 DOLLAR RELEASED (www.coinbooks.org/v20/esylum_v20n05a27.html)
On Searching Contemporary Newspapers for Numismatic Content
Regarding Julia Purdy's great find of the 1787 newspaper article describing the Connecticut copper coins, Randy Clark writes:
Thanks again, Julia. That find was a gem. -Editor
Bob Van Arsdell writes:
Thanks. Coincidentally, I included a copy of the Arbuthnot book in my note today on the upcoming Charlie Davis literature sale. -Editor
To read the earlier E-Sylum article, see:
MARTINUS SCRIBLERUS ON THE CONNECTICUT COPPERS (www.coinbooks.org/v20/esylum_v20n05a08.html)
Extracting Coins Embedded in Acryllic
Web site visitor Kristen Anderson writes:
You're welcome! We have several articles on the topic - below is a link to one by Harry Waterson. -Editor
To read the earlier E-Sylum article, see:
EXTRACTING A MEDAL EMBEDDED IN ACRYLIC (www.coinbooks.org/esylum_v17n47a17.html)
Frank Lapa Question
Regarding numismatic dealer and author Frank Lapa, Bruce W. Smith writes:
To read earlier E-Sylum articles, see:
FRANK LAPA (hww.coinbooks.org/esylum_v06n01a12.html)
LAPA MURDER CASE (www.coinbooks.org/esylum_v06n29a20.html)
MORE ON THE FRANK LAPA/RAY YABLUM MURDER CASE (www.coinbooks.org/esylum_v09n31a32.html)
MORE ON FRANK LAPA'S REPLICAS (www.coinbooks.org/esylum_v16n10a12.html)
Indiana, not Illinois
Bob Evans of Ohio writes:
Dick Johnson writes:
Thanks from all the geographically challenged among us. -Editor
Bob adds:
To read the earlier E-Sylum article, see:
VOCABULARY TERM: MAP SHAPE (www.coinbooks.org/v20/esylum_v20n05a14.html)
Of Blockheads and Shakespeare

Regarding a token pictured in an earlier issue of The E-Sylum, last week Jeff Rock wrote:
Dave Schenkman forwarded this quote from his recent article in The Numismatist about the token:
Jeff and I both missed that article. Thanks, Dave. -Editor
To read the earlier E-Sylum article, see:
NOTES FROM E-SYLUM READERS: JANUARY 29, 2017 : We Three Blockheads (www.coinbooks.org/v20/esylum_v20n05a09.html)
www.northeastcoin.com, Since 2000
Tom Caldwell of Northeast Numismatics in Concord, MA writes:
Congratulations on your longevity! -Editor
To read the earlier E-Sylum article, see:
ON VANISHING NUMISMATIC WEBSITES (www.coinbooks.org/v20/esylum_v20n05a11.html)
The Work of Artist Shepard Fairey

In last week's item about the "E Pluribus Venom" note by artist Shepard Fairey, I said I was unfamiliar with the artist. Mary Lannin writes:
Thanks! That, I recognize. -Editor
For more information on Shepard Fairey, see:
About Shepard Fairey (www.streetartbio.com/shepard-fairey)
To read the earlier E-Sylum article, see:
NUMISMATIC NUGGETS: JANUARY 29, 2017 : E Pluribus Venom Note (www.coinbooks.org/v20/club_nbs_esylum_v20n05.html)
Movies with Books
For bibliophiles, Bruce W. Smith writes:
Thanks! Great ideas for cold winter nights. -Editor
Kendall Bailey publishes a coin blog and on January 29, 2017 he wrote an open letter to the American Numismatic Association calling for changes to better meet the needs and wants of a younger generation of collectors. Here's an excerpt. -Editor
Dear ANA,
I meant that, what I just wrote above, calling you dear. You are dear to a great many collectors, myself included. For 125 years you have been the go to resource for numismatic information and education, not that I need to tell you. Lately though, there is a lot of talk about declining membership and your relevance in general. That's why I am writing this letter; I don't want to see you disappear. You are capable of so much and it hurts me to watch you dwindling away. In the past I had turned a blind eye to your suffering and said things like, "If the ANA is determined to kill itself, that's its business." No longer. You need an intervention.
Interventions are for addicts who are destroying themselves. In a way, that is the problem I see with you. You're addicted. You're addicted to old ideas. I see you trying to pull yourself back together, to modernize as best you can, and hopefully rescue yourself from oblivion. However, I do not see those efforts bearing fruit. I'm using the only measuring device I have at my disposal, my desire to become a member. The next thing I say is going to be harsh, so I wanted to warn you ahead of time, and to reiterate that, as with all intervention letters, it comes from a place of love.
I do not want to be a member of the ANA. Your organization is a relic of yesterday's numismatics and, even though you are making an effort to incorporate technology into what you do, it is obvious your thinking hasn't changed. You're acting as if it is still 2000. Collectors my age (I'm 34) have a few expectations on which you do not deliver.
1. We expect free information. Look at Wikipedia. It is easily one of the most visited sites and that is because they bring the free info. It seems most of your information is under lock and key, only available for a fee. I'm not willing to pay for answers to my occasional questions. So, when I need a numismatic answer, I ignore money.org and Google it.
2. We expect an answer when we ask a question or some kind of response when we make a statement. I see your posts on Facebook and Twitter, I sometimes comment and never hear anything back. It makes me think, "Why should I bother?"
3. We love real people. Right now, I don't see you as a real person, or a collection of real people. Intellectually I know you are, that there are employees doing their jobs every single workday, but I don't feel a human vibe from you at all. It's like you are a government agency. It's a real turn off.
4. We like to share what we know. Another reason Wikipedia kills it in the information area is because users can modify the entries. Reddit is another example of information sharing done right. Users are able to share articles and get instant feedback from all sorts of people. It's interactive and we love that. I don't get that kind of interactivity at money.org, so I go where I can.
Those are four behavior driven reasons why I am not interested in becoming a member. Here is how you could win me over.
Stop treating your social media accounts like they're a billboard. Social media is supposed to be social. Comment on things, have an opinion, take a side. Don't be an unfeeling corporate-esque impartial robot. I'm not saying get into arguments with people, but having an opinion is okay. My generation respects it, even if we disagree.
Get more free information on your website. There is no reason why money.org can't be the best free online numismatic encyclopedia, and making it member driven would be amazing. Think of the wealth of knowledge (bringing a sharp upswing in web traffic) that could rapidly accumulate if members contributed material. Keep it members only, as far as contributions go, no one would fault you for that. Also, make all the entries in the public domain, don't claim a copyright to any of it. You're not going to make money off the free encyclopedia, so why bother claiming a copyright? The information on your site will be cited much more often if people don't have to worry about violating a copyright.
Another way to get me on board, change your billing options. I'm much more comfortable paying $3.99 per month (Netflix style billing) than $46 per year. I realize the $3.99 is more money annually, but I don't care. $3.99 feels like a pittance while $46 is a nice condition Walking Liberty Half that I can't buy.
Please understand, I want you to get to your 250 year anniversary and am not sure you will without altering your approach to fit with what younger collectors expect. I hope my candid approach wasn't too offputting. I think it is better to be upfront and honest rather than dancing around difficult subjects.
To read Kendall's complete blog article, see:
An Intervention Letter to the ANA (www.thecoinblog.net/2017/01/an-intervention-letter-to-ana.html)
In an article published in the CDN Greysheet Monthly Supplement January 31, 2017, Guest Contributor Joel Orosz discusses the effects of the internet on the coin hobby. With permission, we're republishing it here. -Editor
Whenever I start waxing eloquent about the good old days, bemoaning how things have recently gone to hell in the proverbial handbasket, my kids wink and say, "Blame it on the 'Interweb'." This family joke tells me I've gone far enough in my affection for bygone times. Lately, in numismatics, I've noticed that people are blaming the Internet for changes they dislike, even fingering the Web as the thing that will end coin collecting as we have known it. This will come as a shock my children, but I disagree: far from blaming the "Interweb," we should applaud the World Wide Web as the best thing that has ever happened to coin dealers, collectors, and numismatics.
In just the last few months, I've heard more bad things blamed on the Internet than on the bossa nova. When I attended the 2016 ANA Convention in Anaheim, the bourse would have tempted Greta Garbo to go there to be alone. Several people explained scant attendance by saying
Similarly, formerly packed auction rooms now look like Johnstown after the flood. "Most bidders connect through the Internet," people say. Young collectors are rarely in evidence, but it appears that there are some who operate—naturally—on the Web. It seems like everything we once loved about numismatics—the camaraderie at a convention, the competition at an auction, the excitement of intergenerational collecting—has been disrupted by the Internet. What was once real is now virtual. Most ominously, that very Web has now enabled entire nations—led by Sweden, with Denmark and Norway close behind—to aim for a cashless future, in which all transactions will be Internet-enabled by app and by card. When coins and bills disappear from everyday use, they surely will suck numismatics down the drain with them.
In these descriptions, conventional wisdom tells us that the Internet is as heartless as Snidely Whiplash, but if we look closer, we will see that these "Net effects" look more like Tom Terrific. Far from wrecking coin collecting, they are having precisely the opposite effect of strengthening the hobby.
Take that deserted bourse in Anaheim as an example. Because it is becoming increasingly possible to connect remotely, "being there" no longer requires physical attendance. One of my sons-in-law is an avid online gamer who regularly plays with friends all over the globe he has never met personally. He never sits in the same room with them, but because he doesn't have to pay for travel and lodging, he can virtually visit them frequently, and visits can last as long as he wants. In the old days, an empty bourse was truly empty. Now, it can be teeming with virtual activity. That dealer sitting all by his lonesome at his table may doing a land office business with customers on his mobile device.
I admit to being a fossil of the Silurian Age, who loves face-to-face interaction. I would rather talk to people about type coins than Skype people to talk about coins. But not everyone is as social as I am, or as able to travel. Internet-enabled collecting is different, but it's more inclusive, and grows the base of potential dealers and collectors.
Deserted auction rooms are likewise different, but not worse. Even back in the day, absentee bidders usually outnumbered direct participants, but mail and phone bids occasionally misfired, so there was a strong incentive to bid in person. And the auction room drama! The excitement of a head-to-head bidding battle, or the euphoria of a new world's record realization, was definitely worth the price of admission.
But then came bidding in real time over the Net, which means you no longer have to be there to be sure of your bids. Now you can bid at home, in your pajamas, and use the two grand that you didn't spend traveling to the auction to add to your coin-buying budget. Not nearly as exciting, of course, but much more economical, and it makes participation possible for many folks who are, for whatever reason, reluctant to attend in person. Once again, the Internet has grown the base of customers.
The seemingly missing young collector? Also hiding in plain sight on the Web. Listen to the testimony of youthful numismatist Ken Lepper, in a letter to Coin World published on March 9, 2015. Lepper praises the VAMworld.com website for posting attribution information free to all.
As an old-school author, I wish that young people turned first to books, but they were weaned on Google, and they expect their searches for information to be quick, painless, and free. We can now offer them the Newman Numismatic Portal , undoubtedly the most powerful recruiting tool in the history of numismatics. Perhaps in time these young collectors will be attracted to attend conventions and auctions; maybe, like my son-in-law, they will continue to keep their friendships virtual. Either way, it is better to have them (to paraphrase LBJ), "inside the tent peeing out, than outside the tent peeing in."
But isn't the Internet actually enabling those cold-blooded Scandinavians on their cash-killing mission? What an irony that Sweden, the first European nation to use bank notes (1661) now plans to be the first to stop accepting coins and paper money! When cash disappears from daily transactions, won't the gateway to numismatic collecting clang shut quicker than you can say "kronor?" If it happens in Scandinavia, it will surely happen in the US, right?
I doubt that it will actually happen in America, but here's another irony: if the federal government ever tries to go cashless, numismatics will get a gigantic boost. Think of the unpopularity of those who would benefit: bankers would rake in fees on plastic transactions; cybercriminals would have a target-rich environment; the nanny state would be able to collect more taxes, put an end to citizen privacy, and even shame consumers for their choices (you buy too little organic kale and too many deep-fried Twinkies). Dare the feds try cashlessness, there will be a Bunyanesque blow-back. The virtues of cash—fee-free, hack-proof, tax-free, and private—will resist the all-electronic approach, and in the process, focus so much attention on coins and notes that it will stimulate a numismatic collecting renaissance.
So, don't fear the Internet. It is thinning attendance at conventions and auctions, causing youth to collect differently, and may appear to threaten the very existence of cash, but in the end, it will bring a bright new day to numismatics. It has attracted collectors we haven't yet seen, but whose presence is already being felt. It is recruiting youth to our hobby, and any attempt to go cashless will inspire a widespread rebirth of coin collecting. No need to blame anything on the "Interweb": instead, let's recognize it for what it is: a gift from the numismatic gods.
To read the complete article, see:
Monthly Supplement: BLAME IT ON THE "INTERWEB" (http://blog.greysheet.com/2017/01/31/monthly-supplement-blame-it-on-the-interweb/)
The Writer's Almanac for Sunday, February 5, 2017 (http://writersalmanac.org/episodes/20170205/)
Some of the most dramatic errors are mis-struck. This piece jammed the coining press by deforming in its indexing collar on a Schuler press. Many mint errors listed here are illustrated in this encyclopedia.
Mis-struck. A coin or medal made from a broken, damaged, impaired or misaligned die, from a defective or improperly positioned blank, or an incorrectly struck piece. A wide variety of striking flaws can occur (distinct from planchet flaws, errors in the die, and finishing flaws). Striking flaws include: die trial, misaligned die, double and multiple strikes, collar errors (clashed collar, missing collar, broken collar), brockage, cupping, indented and impressed errors, off center strikes, filled die, rotated die, and incorrect mating of obverse and reverse dies (muling). Correct striking is the responsibility of the pressman and the pressroom foreman, any mis-struck pieces should be caught by inspection (but, obviously, mis-struck pieces slip by inspectors). See ERRORS, INSPECTION.
CLASS 06.9
Jeremiah Colburn (1815-1891), was born January 15, 1815, at Cambridge, Massachusetts, the eighth of ten children, the sixth of seven sons of Calvin Colburn (1773-1834) and Catherine Sybil Lakin (1770-1858). His grandfather served in the American Revolution.
In his youth he worked as a clerk for Colonel Seth J. Thomas selling men's haberdashery. He took over the business in 1840.
According to his obituary published in the Boston Journal, Thursday, December 31, 1891, page 7, he began collecting coins at age 15, i.e., in 1830. Additionally, the obituary reports he collected minerals, natural history, books, autographs, manuscripts, engravings and other items chiefly regarding American colonial history.
Beginning in 1857, he was a frequent contributor to the Historical Magazine.
In 1858, he was one of the founders of the Prince Society, an organization devoted to printing historical works.
On March 3, 1860, he was one of the founding member of the Boston Numismatic Society. They met at the New England Historic Genealogical Society. 13 Broomfield Street, Boston. Dr. Winslow Lewis was elected the first president; Jeremiah Colburn, Vice-president and Curator; Henry Davenport, Treasurer; William Sumner Appleton, Secretary. Colburn was one of the principal driving forces of the Boston Numismatic Society seven years after his death the Society gave its holdings of coins and books to the Boston Museum of Fine Arts.
Augustus B. Sage had a portrait of him struck on a medal in bronze in 1860, as Sage's Numismatic Gallery, No. 3.
His collection was sold by Woodward in 1863. Mason mentions him in connection with the McCoy Sale, Colburn, Jeremiah – Colburn's coins were purchased by W. Elliot Woodward and subsequently sold at auction. The first sale took place on April 28-May 1, 1862; the second followed on October 24, 1863. Several others collectors' coins were included in the first sale. Each sale contained large cents.
He was a donor, in 1878, to the ANS library.
He died of pneumonia on Wednesday morning, December 30, 1891, at Boston, Massachusetts.
To read the complete article, see:
COLBURN, JEREMIAH (https://sites.google.com/a/numismaticmall.com/www/numismaticmall-com/colburn-jeremiah)
I first met Boggs at the 1994 American Numismatic Association convention in Detroit.
He was a character. But to me he seemed to be a character who would appeal to the numismatic hobby.
He did.
I commissioned him to do a special Boggs bill, as his notes were called.
It was used as a Bank Note Reporter subscription premium in connection with the 40th anniversary of the Florida United Numismatists in January 1985.
I was editor of Bank Note Reporter at the time as well as Numismatic News.
Those who paid $40 to cover a one-year-subscription to Bank Note Reporter for $29 and $10 to buy a Boggs "FUN 40 print" received a Boggs $1 bill in "change."
We had 500 of an edition of 900 Boggs Funbacks created for the FUN show.
Each piece was serially numbered. Ours were 101-500.
Naturally, the Boggs bill was based on real money, the back of a $1 bill.
It was orange. What other color would you use for the FUN show?
We had a buyer stampede on our hands.
The 500 pieces went like hotcakes.
Some went to new subscribers. Some went to renewals.
Since Bank Note Reporter's circulation at the time was less than 5,000, you can see how this impacted our sales.
Of the remaining notes, 300 Boggs planned to frame and sell in Europe for $250 each.
Did he do that? I don't know.
Of the first 100 notes, 40 were given to FUN dignitaries on the condition they "spend" them.
The other 60 went to the FUN organization to use as it pleased.
Dealer Craig Whitford advertised to buy any of the serial number 1-40 notes for $40 each.
Collectors chased the notes on the secondary market.
It was a great success.
But like all successes, the novelty value eventually wore off.
Boggs stopped traveling in collector circles.
Will his passing lead to a revival in interest in his Boggs bills?
I hope so.
His reputation deserves it.
To read the complete article, see:
Money artist Boggs dies in Florida (www.numismaticnews.net/buzz/money-artist-boggs-dies-florida)
J.S.G. Boggs was kicked out of Brandon High School in the 11th grade but went on to become an artist of international acclaim, a merry prankster with a flair for publicity and an iconoclast whose disturbingly precise drawings of cash stirred up legal trouble on three continents.
Finally, the arc of his nonconformism brought him back to Tampa, specifically to Room 128 of the Howard Johnson Hotel near Tampa International Airport. It was there that Tampa police found him dead Sunday. He was 62.
Police say they do not suspect foul play. The Hillsborough County Medical Examiner's Office said there was no trauma, and a determination of the cause of death is pending the results of toxicology tests.
Mr. Boggs's full name was James Stephen George Boggs, but he was better known as J.S.G. Boggs and often just as "Boggs." His art was all about money.
The George Washingtons on his "Boggs bills" sometimes faced the wrong way. Some were drawn laughing. Others crying. On some notes, Mr. Boggs' own face appeared in place of the dead presidents. Others he signed above phrases like "crazy cash" or "for what it's worth."
Often it was worth more than enough to bring Mr. Boggs meals, art supplies, cab fare, clothes, rented flats, even legal services and stocks and bonds.
That's because Mr. Boggs did not sell his namesake bills to art collectors. Instead, he would try to trade them for real goods or services. He didn't claim they were money, but did say that as works of art they had value he was willing to trade.
On social media this week, friends recalled a free spirit with a manic sense of humor worthy of Shakespeare's Puck.
"A brilliant madman," said multimedia artist Alicia Everett of Valatie, N.Y., who knew Mr. Boggs as a mentor when she worked on her bachelor's degree at the University of South Florida. "He was very, very ethical, very loyal even though he was not normative by any means. He definitely was a big part of my being accepted into a really good graduate program at the Art Institute of Chicago."
During a trip to Miami, friends once wrote an angry note on Mr. Boggs' hotel room door, said a friend, River Dakota Cutler of Tampa. He liked it and somehow persuaded the hotel to let him remove and keep the door.
Mr. Boggs made a last public appearance this month at a party in Tampa. After a high-energy discourse on art and money, Cutler said, he threw $100,000 in $100 bills — real ones — on the floor and encouraged guests to roll around in them.
"Every day was a performance for him," Cutler said.
Though he had homes in Hills­borough and Pinellas counties, Mr. Boggs was depressed after his mother died last year, Cutler said. It was not unheard of for him to check into a hotel and hang out.
Predeceased by both parents, Mr. Boggs had no siblings and no children relatives know of, said his cousin Jeff Keebler of Valrico. Funeral arrangements are pending.
Police were called to the hotel on N Dale Mabry Highway Sunday by someone who said Mr. Boggs had not been seen in some time. Hotel management told officers he had been staying at the Howard Johnson for about a month and a half, police spokesman Stephen Hegarty said. An officer wrote in an incident report that the room looked as if a hoarder lived there.
This probably should come as no surprise.
"I never throw anything out," Mr. Boggs once told Weschler, his biographer. "You should see my London studio."
To read the complete article, see:
Artist J.S.G. Boggs, known worldwide for his drawings of money, dies in Tampa at 62 (http://events.tbo.com/news/obituaries/artist-jsg-boggs-known-worldwide-for-his-drawings-of-money-dies-in-tampa/2310740)
A rather famous Sherlockian (more noted for his previous career) was recently appointed to fill a vacancy on the Citizens Coinage Advisory Committee (CCAC).
We discussed Kareem's Abdul-Jabbar Sherlockian activities a few months back when he was awarded the Presidential Medal of Freedom.
Abdul-Jabbar is known within Sherlockian circles for being the author (with Anna Waterhouse) of the pastiche Mycroft Holmes, which earned him an invitation to attend the 2015 BSI Dinner. The story tells of the early career of Sherlock Holmes's older brother. Mycroft is 23 years old in this story. When the book was released in September 2015, the podcast I Hear of Sherlock Everywhere conducted an interview with Abdul-Jabbar...
The Presidential Medal of Freedom badge is in the form of a golden star with white enamel, with a red enamel pentagon behind it; the central disc bears thirteen gold stars on a blue enamel background within a golden ring. Golden American bald eagles with spread wings stand between the points of the star. It is worn around the neck on a blue ribbon with white edge stripes.
The medal may also be worn in miniature form on a ribbon on the left chest, with a silver American bald eagle with spread wings on the ribbon. In addition, the medal is accompanied by a service ribbon for wear on military service uniform, a miniature medal pendant for wear on mess dress or civilian formal wear, and a lapel badge for wear on civilian clothes (all shown in the accompanying photograph of the full presentation set).
Here's a long, tall selfie from the 2015 BSI Dinner. -Editor
To read the complete articles, see:
Sherlockian Appointed to Citizens Coinage Advisory Committee (http://fourthgarrideb.com/2017/01/sherlockian-appointed-to-citizens-coinage-advisory-committee/)
Kareem Abdul-Jabbar Awarded Medal of Freedom (http://fourthgarrideb.com/2016/11/kareem-abdul-jabbar-awarded-medal-of-freedom/)
To read the earlier E-Sylum article, see:
KAREEM ABDUL-JABBAR JOINS CCAC (www.coinbooks.org/v20/esylum_v20n04a20.html)
Emerging artists:
The official prospectus of the New Approach Third International Medallic Sculpture Competition For Emerging Artists is ready for download on our website:
http://www.medialiagallery.com/newapproach.html
All artists born on or after 1980 are invited to participate in the competition. There are 10 awards ranging from $1000 to $250, with opportunities to exhibit at Medialia Gallery in New York City.
We are looking forward to receiving creative medals which show our future in this unique format of art. Please feel free to contact me with any questions.
Best regards,
Mashiko
Organizer of the competition
newapproach.competitions@gmail.com
212-971-0953
Here's some more information from the web site. Know any aspiring artists? Spread the word! Want to help? Contact Mashiko! -Editor
Established in 1998, New Approach is a nonprofit group, affiliated with and located within Medialia Gallery. In 2001, an additional exhibition space—Space III—was established as a contemporary medallic art research center.
The mission of the organization is to promote emerging artists and curators, as well as encourage public awareness and exposure toward unconventional medallic art. In addition to specially curated exhibitions and competitions, numerous reference materials relating to medallic art and medals are on view at the Research Center.
The genesis of the nonprofit organization began as an annual international traveling student exhibition, New Ideas in Medallic Sculpture. Created by Mashiko, the founder and director of Medialia Gallery and New Approach, the exhibition series has included 12 international universities as of 2016. The New Voices series, held since 1999, is another annual event showcasing medallic art by emerging medalists from around the world.
For more information, see:
www.medialiagallery.com/newapproach/competitions.html

Counterfeit 1872-S Liberty Seated Half
At their January 4 meeting, the board of directors of the Industry Council for Tangible Assets (ICTA) approved the formation of an Anti-Counterfeiting Task Force (ACTF) committee. The aim of the ACTF is to mobilize law-enforcement resources to protect the integrity of U.S. coinage by educating officials on the economic impact and growing threat that counterfeits of circulating, collectible, and bullion coins pose to the collecting community as well as to the public at large.
The board also approved the hiring of Beth Deisher as director of anti-counterfeiting. The committee and Deisher's salary will be financed by donations to a separate, dedicated fund.
The ACTF was formally established January 6 during a meeting in Fort Lauderdale. This meeting was attended and fully supported by numismatic-community leaders and association members who had attended an August 8, 2016, summit to assess the harmful effects of counterfeit coins entering U.S. markets from China, Russia, and Eastern European countries, and to discuss the need for action to address the problem.
"ICTA stepped forward to launch the task force and provide management oversight, because it allows the quickest path forward to get the task force up and running," said ICTA's chairman, Philip N. Diehl.
"Beth has assisted me every step of the way in the formation of the task force. ICTA and the dealer/collector communities are very fortunate to have her on our staff. She will be a tremendous asset," said Kathy McFadden, ICTA executive director.
Deisher was editor of Coin World for 27 years and has remained active in numismatics through writing and presenting educational forums since her retirement from the magazine in 2012. She was inducted into the Numismatic Hall of Fame in 2013.
In 2008, Coin World teamed up with the New York Times to publish the first major series on Chinese-made counterfeit coins that were entering the U.S. marketplace. In 2009, Deisher and Dr. Gregory Dubay team-taught classes on Chinese counterfeits during the American Numismatic Association's Summer Seminar and during the World's Fair of Money. Subsequently, she has presented several regional, educational workshops and forums on Chinese counterfeits throughout the nation.
For information about donating to support the work of the task force, please call Beth Deisher at (567) 202-1795, or email her at beth.deisher@ictaonline.org. Checks made payable to "ICTA Anti-Counterfeiting" can be sent to the following address:
ICTA Anti-Counterfeiting
P.O. Box 237
Dacula, GA 30019
Beth Deisher adds:
To read the complete article, see:
Anti-Counterfeiting Task Force Formed; Beth Deisher Hired as Director (http://news.coinupdate.com/anti-counterfeiting-task-force-formed-beth-deisher-hired-as-director/)
To read the earlier E-Sylum article, see:
COUNTERFEIT 1872-S LIBERTY SEATED HALF (www.coinbooks.org/v20/esylum_v20n04a17.html)
David Sundman forwarded this article about the Queen's Sapphire Jubilee coin. Thanks. -Editor
The Royal Mint is to mark the 65th anniversary of the Queen's accession to the throne with a range of Sapphire Jubilee commemorative coins.
The anniversary falls on February 6 and is a first for a British monarch. The coins will cost from £13 for the brilliant uncirculated (the second highest standard of finish) £5 piece to £49,995 for the £1,000 UK gold proof kilo coin. All coins feature the Queen's image in profile, while the £5 range has the imperial state crown on the reverse, and an excerpt from Princess Elizabeth's speech in which she dedicated herself to her future role: "My whole life, whether it be long or short, shall be devoted to your service."
The £10, £500 and £1,000 coins feature the royal coat of arms.
To read the complete article, see:
Top jubilee coin costs a mint (www.thetimes.co.uk/article/top-jubilee-coin-costs-a-mint-m7x7ckfrr)
One of the world's oldest judicial events is taking place right now in a quiet corner of central London.
The Trial of the Pyx, a near-800-year old ceremony to count coins and verify Britain's currency, got under way at the Goldsmiths' Hall in London on Tuesday.
The process, which takes months and involves the counting of nearly 40,000 coins produced by the Royal Mint, dates back to the reign of Henry III.
A sample of all the coins made by the Royal Mint are tried in this way – from a £49,995 commemorative coin made from a kilo of solid gold, down to the lowly 20p piece.
One of the new attractions for the Trial this year was the new £1 coin, which has 12 sides and will be released to the public later this year. It is considered to be the most secure coin ever developed.
It is a trial by 16-jurors of the coinage to ensure that the country's metal money is the correct weight, size and composition, and it features all the pomp and circumstance you might expect from a tradition that has taken place every year since the 13th century.

This one kilo gold coin celebrates the Queen's 90th birthday
To read the complete article, see:
Take a tour around the Trial of the Pyx — the 800-year-old ceremony to test the UK's coins (www.businessinsider.com/inside-the-trial-of-the-pyx-2017-1/#the-ceremony-takes-place-in-the-opulent-goldsmiths-hall-in-the-city-of-london-members-of-the-public-and-invited-dignitaries-are-sat-on-one-side-of-the-room-the-queens-remembrancer-a-judge-sits-at-the-head-of-the-table-to-give-her-address-and-start-the-trial-she-isnt-actually-present-when-counting-process-happens-1)
For more information, see:
The History of the Trial of the Pyx (www.royalmint.com/discover/uk-coins/history-of-the-trial-of-the-pyx)
Here are some lots that caught my eye in the upcoming Stack's Bowers Pogue Sale V. Here are some short excerpts from the catalog - be sure to see the complete descriptions online. -Editor
Lot 5091: 1793 Liberty Cap Cent

- William Dunlap, on Joseph Wright, A History of the Rise and Progress of the Arts of Design in the United States, 1834
Among the most problem-free of the high grade 1793 Liberty Cap cents, this coin ideally showcases the Liberty Cap design of Joseph Wright. As a young portrait painter studying in London, just 26 years old, Wright was dispatched to Paris to paint Benjamin Franklin. He spent much of the first half of 1782 in Passy, the Paris suburb that served as Franklin's home in France. In March 1782, Franklin conceived a medal that would have an enormous impact on the future of American coinage and the numismatic legacy of Joseph Wright.
Many, perhaps most, of the leaders of the American Revolution were given examples of the Libertas Americana medal. Jefferson's was displayed in a frame at Monticello and described in his inventory of art as "a medal by Doctor Franklin." Washington's, struck in silver, was housed in a sumptuous box that contained a set of medals struck in France to commemorate the Revolution. If Wright didn't own one personally, the odds are good that others in his circle did, likely including Mint Director David Rittenhouse.
Research by Bill Eckberg, published in Penny-Wise in September 2010, has shown that the 1793 Liberty Cap cents were struck on July 18 and July 22, indicating that the dies must have been executed some time earlier. The fruits of the Mint's labor for those two days amounted to 11,056 cents, representing the sum total of the 1793 Liberty Cap cent production, all delivered to the Mint's treasurer on September 18. By the day they were inspected, counted, and turned over for distribution, Joseph Wright was dead, a victim of the plague that turned Philadelphia vacant during the late summer doldrums for years into the early 19th century: yellow fever.
To read the complete lot description, see:
1793 Liberty Cap Cent. Sheldon-13. Liberty Cap. Rarity-4- (https://auctions.stacksbowers.com/lots/view/3-6QP7N)
Lot 5093: 1794 Liberty Cap Cent, Head of 1793

If 1794 cents are large cent royalty, this coin is the Crown Prince of this date. Its quality is incomparable and its provenance is perhaps even better. The list of owners of this coin is made more astounding by the fact that it spent seven decades in the trays of the Garrett Collection, housed for most of that time at Evergreen House in Baltimore. Before this coin was sold at public auction in 2013, it had not been put up for bids in over a century. Every link in its provenance chain tells a story. One sale was delayed by President Lincoln's assassination. Another would have never occurred but for derring-do and an academic appetite for ancient coins that exceeded that for coins of the United States. It has been described as "entirely uncirculated" by W. Elliot Woodward (and by Frossard, who later borrowed this same phrase), "a beauty in every respect" by David Proskey, "as far as I know, unique" by Dr. Edward Maris, and a "blazer" by Ted Naftzger. J.N.T. Levick, more quaintly, noted that the coin was "very fine, or quite Unc." When Ted Naftzger wrote to John W. Adams to ask, "What's the chance of my seeing a few of your lovely '94s one more time?" this coin was literally at the top of his list.
Its story begins, of course, in 1794, after the death of engraver Joseph Wright. Wright's new but familiar design, directly inspired by Augustin Dupre's 1783 Libertas Americana medal, was used on the Liberty Cap cents of 1793. The obverse hubs Wright made, depicting the head a young woman superimposed upon a liberty pole and cap, outlived him. This classic design would be reimagined by Robert Scot, but not before three obverse dies were sunk with Wright's head of Liberty. Those dies, used to strike Sheldon numbers 17, 18, 19, and 20, are known today as the Head of 1793.
To read the complete lot description, see:
1794 Liberty Cap Cent. Sheldon-18b. Head of 1793. Rarity-4. Mint State-64 BN (PCGS). (https://auctions.stacksbowers.com/lots/view/3-6QP8T)
Lot 5067: 1811 Classic Head Half Cent

Coined from the earliest known state of these dies, this coin displays all the delicate relics of the die's production that would be lost on a lower grade coin. The portrait shows many criss-crossing raised lapping lines, and others are seen descending into the field from her nose and lips, stretching into the fields above and below the bust truncation, and covering the reverse fields in a mostly vertical fashion. There are noteworthy raised die lines right of the top of U of UNITED and spanning from below C of CENT to the wreath below CA. This is Breen's Die State I and Manley 1.0.
Most specialists in the half cent series would be overjoyed to own any 1811 with a modicum of visual appeal. Most are well worn, and few among them are beautiful. "Most 1811 C-1 half cents are in grades below Fine," according to Manley, and the somewhat more common Cohen-2 is even scarcer in high grades than this variety. PCGS has graded a Mint State example of this date on just five occasions. The two best, of which this is the finer, were in the Missouri Cabinet Collection: this MS-66 RB (PCGS) Cohen-1 and a MS-65+ BN Cohen-2. The McGuigan Collection includes an MS-62 BN Cohen-2, and an MS-63 BN (PCGS) was sold in April 2014. The Norweb Cohen-1, the only example of this variety that could rival the present example, does not appear to have been certified or offered publicly since 1987. NGC has never graded a single example of this date in Mint State.
Even before cannon had been pointed at Fort Sumter, 1811 half cents were a desirable commodity. Montroville W. Dickeson, as early as 1859, described them as "rare and valuable, as they are to be found but in few cabinets." Today, it remains a key to the series. Rick Coleman summed this coin's appeal well when describing its first place finish at the 1998 Half Cent Happening: "R. Tettenhorst's 1811 C1 was the star of the show. As Mike George commented, 'Once you see that coin, it changes everything.' I was pleased to have it present. There is nothing like a proof like, Mint State, red brown 1811 C1 to ensure that the Happening is a success."
To read the complete lot description, see:
1811 Classic Head Half Cent. Cohen-1, Breen-1. Rarity-4. (https://auctions.stacksbowers.com/lots/view/3-6QP10)
Lot 5037: 1800 Draped Bust Dollar

- Elias Boudinot, Report by the Director of the Mint,January 1800
The year 1800 was an inflection point in the history of the United States Mint and the dollar denomination. After mintages of 327,536 and 423,515 in 1798 and 1799, the number of dollars decreased in 1800 to fewer than 221,000. The annual mintage would not top 100,000 pieces again for more than 40 years. The Mint institution endured similar ups and downs. After five years of gold and silver coin production, and nearly a decade of operation, the Philadelphia Mint was threatened by the impending removal of the national capital to its new location on the banks of the Potomac. Elias Boudinot warned President John Adams, "The doubtful consequences of a removal must strike every person acquainted with the business of the mint, as it is in a great measure supported by the bullion passing through the different banks of this city."
Boudinot understood that transplanting the Mint from the biggest commercial center in the nation to a new city far from the corridors of economic power would have devastating consequences. Further, the Mint's products were disappearing from circulation faster than they could be replaced, as the gyrations of the international market for gold and silver created premiums that made the export and melting of United States coins more and more profitable for corporate entrepreneurs.
Boudinot successfully lobbied Congress for a reprieve from the impending move, receiving a two-year stay of execution on March 3, 1801. Further five-year renewals passed Congress in 1803, 1808, 1813, 1818, and 1823, but it wasn't until the Act of May 19, 1828 that the Mint was allowed to "continue ... at Philadelphia until otherwise provided by law."
To read the complete lot description, see:
1800 Draped Bust Silver Dollar. Bowers Borckardt-193, Bolender-13. (https://auctions.stacksbowers.com/lots/view/3-6QOV6)
Also at the March 2017 Baltimore show, Stack's Bowers will offer the Blue Moon Collection of proof Gobrecht Dollars. Here's their email announcement from February 3, 2017. -Editor
The eponymous silver dollar masterpieces of engraver Christian Gobrecht occupy a revered realm of US Numismatics. Struck both for circulation and throughout the 19th century to the delight of contemporary collectors, this series offers a coalescence of aesthetic beauty and absolute scarcity that goes unrivaled in the hearts of many. The appearance of even one specimen is typically reason for excitement, but the Blue Moon Collection offered in our March 2017 Baltimore Auction will feature no less than nine incredible Choice and Gem Proof examples. This assemblage includes everything from high grade Original strikings to extreme rarities like examples of the Judd-65, Judd-88, and Judd-108 varieties. For a comprehensive list of Judd varieties and grades, please contact our offices today.
Great collection - these are important coins, and it's unusual to gather so many top specimens in one place. -Editor
The Blue Moon Collection
The Blue Moon Collection will include a dazzling array of rare and high grade U.S. coins that encompass products from the very earliest years of the U.S. Mint up through the World War II era. The collection was started over 50 years ago and comprises chiefly private acquisitions from Stack's along with astute auction purchases from many of their most famous sales of the 1970s and 1980s, including the Garrett Collection (1976), the 1976 ANA auction, and Auction '81. Highlighted by the stunning AU-58+ (PCGS) CAC 1794 Flowing Hair dollar from the R.L. Miles, Jr Collection, we are certain that an exceptional cabinet like the present is encountered only once in a Blue Moon.
Large cent collectors will have an opportunity to acquire some rare varieties later this year. Here's a press release from Heritage about their September 2017 sale of the Padula Family Foundation Collection. -Editor
Early American copper collectors are urged to consign to Heritage Auctions' Sept. 6-11 Long Beach Expo Auction, which will feature an important, lifetime large cent collection offering one of the few, complete Sheldon-numbered variety sets ever formed.
The Padula Family Foundation Collection offers a choice selection of early American large cents, including an extremely rare 1793 S-15 Cent, VG10 NGC, fifth finest known, and an important 1794 S-37 Cent, Ex: Exman Collection, VF Details NGC. The collection will be offered in its entirety and without reserve.
"The Padula Family Collection is one that comes along once in a lifetime," Heritage Auctions' Consignment Director Sam Foose said. "For early American copper collectors, now is the time to consign collections or consider trading up."
The collection also includes a famous Reeded Edge cent, 1795 S-79, Good 4 EAC, as well as an impressive Jefferson Head cent, 1795 S-80, VG7 EAC.
Highlights from the Padula Family Foundation Collection will be on display at the Long Beach Expo, Feb. 16-19, in Long Beach, California, and at the Central States Numismatic Society convention, April 26-May 2 in Chicago.
The Padula Family Foundation Collection will be offered in Heritage Auctions' Sept. 6-11 Long Beach Expo Auction in Long Beach, California.
A complete Sheldon variety set is quite an achievement. -Editor
Here's a selection of other interesting or unusual items I came across in the marketplace this week. Tell us what you think of some of these. -Editor
Roman Silver Antoninianus of Trajan Decius

Roman Empire - Trajan Decius (249-251 A.D) silver antoninianus ( 22mm, 4,23 g). Rome mint. 250 A.D. 3rd. emission, 4th officina. ADVENTVS AVG. IMP C M Q TRAIANVS DECIVS AVG. Radiated, draped and cuirassed bust right.
ADVENTVS AVG – The emperor on horseback left, in the attitude of adlocutio, raising his right hand and holding a scepter in left one. RIC 11 b ; C 4 (R1)
Nice, well-centered coin. This caught my eye because that crown looks about to fall off his head. -Editor
To read the complete lot description, see:
65. Roman Empire - Trajan Decius (249-251 A.D) silver antoninianus ( 22 mm 4,23 g). Rome mint. 250 A.D. 3rd. emission, 4th officina. ADVENTVS AVG. (https://auction.catawiki.com/kavels/10005891-roman-empire-trajan-decius-249-251-a-d-silver-antoninianus-22-mm-4-23-g-rome-mint-250-a-d-3rd-emission-4th-officina-adventvs-avg)
India Kushan Empire Gold Dinar

India Kushan Empire. Main mint in Gandhara. AV Dinar. Circa AD 240-250. Mint I (A). 13th emission.
Obv: ÞAO(retrograde h)A(retrograde h)OÞAO BAZhKO KÞA[ ], Vasishka, nimbate, helmeted, and diademed, standing facing, head left, holding filleted standard, sacrificing over altar to left; filleted trident to left, nya in Brahmi to right of altar, tha in Brahmi between feet, and vi in Brahmi to right of scepter
Rev: APΔOXÞO to right, Ardoxsho, nimbate, seated facing on throne, feet on mat, holding filleted investiture garland in right hand and cradling cornucopia in left arm; tamgha to upper left; tha in Brahmi to upper right. Ref: MK 556; Donum Burns 672 ; Sunrise 553 (rare)
Weight : 7.65 g
The Kushan Empire was a syncretic empire, formed by Yuezhi, in the Bactrian territories in the early 1st century. It spread to encompass much of Afghanistan, and then the northern parts of the Indian subcontinent at least as far as Saketa and Sarnath near Varanasi (Benares), where inscriptions have been found dating to the era of the Kushan emperor Kanishka the Great.
QUICK QUIZ: what does "nimbate" mean here? -Editor
To read the complete lot description, see:
19. India - Kushan Empire. Gold Dinar of Vasishka. Circa AD 240-250 Main mint in Gandhara ( Important Ancient City ) (https://auction.catawiki.com/kavels/9997417-india-kushan-empire-gold-dinar-of-vasishka-circa-ad-240-250-main-mint-in-gandhara-important-ancient-city)
1800 Utrecht Silver Ducat

Utrecht, the Batavian Republic - Ducat 1800 - silver
Nice, attractive coin. -Editor
To read the complete lot description, see:
22. Utrecht, the Batavian Republic - silver ducat 1800 (https://auction.catawiki.com/kavels/10006101-utrecht-the-batavian-republic-silver-ducat-1800)
French North African Prison Camp Scrip

Campbell 2340
This note type was used in several French labor camps in North-Africa (a.o. Algeria and Tunisia).
A colorful prison scrip note, which makes me wonder - what is being used for money in the refugee camps of today? Actual currency, or are there scrip systems in place? -Editor
To read the complete lot description, see:
21. France - POW camps North Africa, 10 Francs - Campbell 2340 (https://auction.catawiki.com/kavels/9594495-france-pow-camps-north-africa-10-francs-campbell-2340)
1924 Hugo Eckener Airship Flight Medal

Weimar Republic. Silver medal 1924 by L. Chr. Lauer, Nuremberg commemorating to the American Flight of the airship "LZ 126" Dr. Hugo Eckener. 33,5 mm, 14,8 gr.
Gotta love zeppelin medals. I wasn't aware of this flight. The portrait looks creepy and the reverse is busy with text enumerating the stops, but it's a great example of the "Roaring 20s" attitude. This is the souvenir concert tour T-shirt of the day. -Editor
To read the complete lot description, see:
48. Weimar Republic - Silver Medal 1924 by L. Chr. Lauer, Nuremberg commemorating to the American Flight of the airship "LZ 126" Dr. Hugo Eckener (https://auction.catawiki.com/kavels/9792929-weimar-republic-silver-medal-1924-by-l-chr-lauer-nuremberg-commemorating-to-the-american-flight-of-the-airship-lz-126-dr-hugo-eckener)
1941 Estonia Port Kunda WWII Note

Estonia - Port Kunda Zementfabrik - WW II - 5 and 25 rubles 1941 - Schwan/Boling 1103b and 1105b on page 801
Nice WWII note. The lot includes both 5 and 25 ruble examples. -Editor
To read the complete lot description, see:
10. Estonia - Port Kunda Zementfabrik - WW II - 5 and 25 rubles 1941 - Schwan/Boling 1103b and 1105b (https://auction.catawiki.com/kavels/10014517-estonia-port-kunda-zementfabrik-ww-ii-5-and-25-rubles-1941-schwan-boling-1103b-and-1105b)
1960 Egypt Nefertiti and the Pyramids Medal

Egyptian Nefertiti and the pyramids medal. 1960.
Material: Gold 0.900. Weight: 5.80 g. Diameter: 22 mm.
Nice gold medal. Why and for whom was it made? Is it just an expensive souvenir trinket? -Editor
To read the complete lot description, see:
22. Egypt - 1960 Medal "Egyptioan from the pyramids with Nefertiti - Gold (https://auction.catawiki.com/kavels/9986605-egypt-1960-medal-egyptioan-from-the-pyramids-with-nefertiti-gold)
1989 Sisyphus Medal By Jane McAdam Freud

British Art Medal Society, 'Sisyphus', a limited edition cast bronze medal by Jane McAdam Freud, 1989, designed for 'The Medal', issue no.16, cast in the round as the exhausted figure of Sisyphus to the front, gold lettering above, and the struggle of Sisyphus verso, signed to the edge, 9 x 8.4cm
To read the complete lot description, see:
British Art Medal Society, 'Sisyphus', a limited edition (/www.easyliveauction.com/catalogue/lot/
4ab4b33b541c74f398eeb7e20e8a39e8/0af8d24542e81eb9357e7ef448a6646f/
jewellery-silver-asian-arts-and-watches-lot-299/)
While looking for other things this week I came across this nice medal designed by James Earle Fraser (of Buffalo Nickel fame) for the American Institute of Graphic Arts (AIGA). Here's a description from the AIGA web site, with images from the American Numismatic Society. Produced by Medallic Art Company, the medal was created by Fraser in 1920. -Editor
The medal of AIGA—the most distinguished in the field—is awarded to individuals in recognition of their exceptional achievements, services or other contributions to the field of design and visual communication. The contribution may be in the practice of design, teaching, writing or leadership of the profession. The awards may honor designers posthumously.
Medals have been awarded since 1920 to individuals who have set standards of excellence over a lifetime of work or have made individual contributions to innovation within the practice of design.
Individuals who are honored may work in any country, but the contribution for which they are honored should have had a significant impact on the practice of graphic design in the United States.
To read the complete article, see:
AIGA Medalists (www.aiga.org/medal)
To read the complete ANS description, see:
Bronze Medal of American Institute of Graphic Arts, New York (N.Y.). 1976.263.16 (http://numismatics.org/collection/1976.263.16)
Leonard Baskin's Speech of Acceptance, 1965

Description: Leonard Baskin's Speech of Acceptance on receiving the medal of the American Institute of Graphic Arts, New York, April 28, 1965.
To read the complete lot description, see:
Lot 6167: Leonard Baskin's Speech of Acceptance, 1965 (https://connect.invaluable.com/woodshedgallery/auction-lot/Leonard-Baskin-s-Speech-of-Acceptance%2C-1965_C1C407980F/)
Joe Levine of Presidential Coin & Antique Co. published this press release on February 1, 2017 about an offering of the Ohio Republican Party's Trump Inaugural Medal. -Editor
OFFICIAL TRUMP INAUGURAL MEDAL OF THE OHIO REPUBLICAN PARTY 2017.
70mm. Bronze. Peer Hansen, Sc. (Medalcraft Mint). Choice Unc. Housed in its original presentation box with wooden stand. Obverse with a high relief front facing bust of President Trump with just a hint of a smile. His name, DONALD J. TRUMP is inscribed above. The reverse legend reads: FORTY-FIFTH PRESIDENT OF THE UNITED STATES OF AMERICA INAUGURATED JANUARY 20, 2017 around a representation of the American eagle as it appears on the Presidential Seal. The edge is inscribed MEDALCRAFT MINT at 12:00 and OHIO OIM 2017 at 6:00.
This medal was commissioned by the Ohio Republican Party. The Trump obverse was chosen from a selection of obverse designs commissioned by Medalcraft for submission to the Official Inaugural Committee as its official medal. However, due to the indecision of the Trump Inaugural Committee, the Ohio party was given its choice of all of the Medalcraft designs. We have seen each of Medalcraft's Trump portraits and, in our opinion, this is the best of the lot. Peer Hansen, who crafted this design was also the responsible for the obverse of the 2013 Obama Official Inaugural Medal.
About 500 of these medals were struck for distribution to various VIPs attending the inauguration in Washington. Presidential has been authorized to make the undistributed medals available for sale to collectors. We should be able to begin shipping in about a week. Each medal is $60.00 + $7.50 postage and insurance ($1.00 P&I for each additional medal.)
The Confederate half dollar was rare until J.W. Scott struck hundreds more. That's the takeaway from a Feb. 3, 1957, episode of Yours Truly, Johnny Dollar, a radio drama from the waning days of the medium.
In 1957, Dollar investigated "The Confederate Coinage Matter."
A Confederate half dollar, insured for $20,000, was missing, and Dollar was tasked with finding it.
Early in the show, Dollar asks insurance agent Bert McGraw about the coin.
Dollar: Now what makes that particular coin worth $20,000?
McGraw: Like I said, it's Confederate money — a silver half dollar and where it was minted, or something. That's what does it, I guess.
Dollar: Where was it minted?
McGraw: New Orleans. Now, during the whole time of the Civil War, that mint only turned out four half dollars.
Henry Sampson, owner of the missing coin, told Dollar, "President Jefferson Davis gave it to my great grandpappy for his service to the cause."
He told Dollar the Confederate half started out as "a regular Union 1861 piece. At the New Orleans Mint they ground off the reverse side and they stamped on the shield of the glorious Confederacy and stamped on the words Confederate States of America."
Later in the show, Dollar discovers the coin is worth much less than $20,000.
McGraw told Dollar: That Confederate half dollar. Know what it's worth? $5,000.
Dollar: But you insured it for $20,000.
McGraw: I know it. But look Johnny, it wasn't all my fault. I mean, well, how did Sampson know about the dies?
Dollar: What dies?
McGraw: The dies a man named Scott made 500 of those half dollars from, back in 1879. That's what lowered the price of the original half dollar.
Dollar: You mean there are 500 of those half dollars in existence instead of four?
McGraw: 500 and 4. The four originals were made in 1861. The rest were made later.
Dollar: It looks like you're out $20,000.
Dollar eventually finds the coin and restores it to its owner at a cost of $5,000 — what he figured the coin was actually worth.
At the time, A Guide Book of United States Coins, the "Red Book," listed the original at $5,000 in Uncirculated and the restrike at $235.
The two are easy to differentiate. Restrikes were made as McGraw described — overstruck on 1861 halves with the reverse ground off.
Originals, contrary to the story, were struck on blank planchets, with a Union Seated Liberty obverse as the reverse, and a Confederate die for what is actually considered the obverse.
The 1957 Red Book, curiously, provides the basis for the Johnny Dollar story. The book says originals, too, were overstruck on already coined half dollars.
To read the complete article, see:
Johnny Dollar hot on the trail of Confederate half dollar (www.coinworld.com/news/us-coins/2017/02/johnny-dollar-on-case-of-confederate-half-dollar.html)
To read the complete article, see:
Johnny Dollar Radio Show The Confederate Coinage Matter (https://www.youtube.com/watch?v=1vNSoI6JNyk)
Last week Ron Haller-Williams submitted the above image of a coin matching the ancient coin hairstyle discussed earlier in an article. Harry Waterson submitted this article about a similar match with a recent television series. Thanks! -Editor
PBS is currently airing a biopic series on Queen Victoria in their Masterpiece Theatre slot on Sunday nights. In the title role is Jenna Coleman and the still below is from the final scene in episode 3 which aired 1/29/17. Note the hairstyle in profile.
Probably one of the loveliest coins of the 19th Century is the 1847 Victoria Gothic Crown.
This coin bears a beautiful medieval style portrait of Victoria by William Wyon. Victoria is crowned with a long braid sweeping beneath her ear and tucking up under her crown. The tip of the crown pierces the border of small crosses just inside the raised rim. Victoria's dress is richly embroidered with roses, shamrocks and thistles. The legend is in an ornate gothic typeface in upper and lower case. Lower case is always unusual; legends are invariably all caps. Here is the silver proof of this elegant British crown shown alongside the Jenna Coleman simulacrum.
The Production Designer and Costume Designer did a lovely job recreating Wyon's Victoria Look. The profile on the crown and the profile at the piano both fill their own frames with beauty and charm. Neither suffers from the comparison.
To read the earlier E-Sylum articles, see:
EXHIBITION: MINTED - MAKING MONEY AND MEANING (www.coinbooks.org/esylum_v19n52a28.html)
MORE ON ANCIENT COIN HAIRSTYLES (www.coinbooks.org/v20/esylum_v20n01a36.html)
NOTES FROM E-SYLUM READERS: JANUARY 29, 2017 : Aethelred Hairstyle Match? (www.coinbooks.org/v20/esylum_v20n05a09.html)

Diamond and triangular (with rat facing left)
Regarding the 1941 Libyan "Rats of Tobruk" medals, Tom Osborn writes:

Round and triangular (Tom's Dad's medal, with rat facing right)
Tom adds:
To read the earlier E-Sylum articles, see:
RATS OF TOBRUK MEDAL INFORMATION SOUGHT (www.coinbooks.org/esylum_v10n16a18.html)
THE RATS OF TOBRUK MEDAL (www.coinbooks.org/esylum_v14n15a08.html)
More on the Rats of Tobruk Medal (www.coinbooks.org/esylum_v14n16a14.html)
THE TRIANGULAR RATS OF TOBRUK MEDAL (www.coinbooks.org/esylum_v15n46a25.html)


Pabitra Saha forwarded this article about the mysterious "Rusty Rupees" of Seychelles. -Editor
The Central Bank of Seychelles said on Friday that it has sent rusted 10 rupee coins to the UK for analysis. The head of the banking services, Mike Tirant, said authorities received reports of the damaged 10 rupee coins in December last year and started collecting them.
The coins have been sent to the Royal Mint to determine what has caused them to rust barely a month after they were put into circulation. Tirant said the important thing is to establish how it happened.
"Has it happened during production process or is it something or an element that the coins have been exposed to, and whether all 10 rupees coins are affected or if it is just a batch," he said.
Preliminary results are expected in by mid February. The Central Bank of Seychelles has refuted the possibility that the coins, made to replace the ten rupee notes, might be counterfeit.
"For Seychelles we do not expect counterfeits with the 10 coins. The value is too low for someone to try and counterfeit, and the samples we have collected so far are all genuine Central Bank coins which we have put out in circulation, " said Tirant.
The metal used to produce coins is nickel plated steel and normally does not rust. However rust can occur depending on what element the coin has been exposed to. The material which is brass coated is yellow in colour.
The new 10 rupee coin is made of the same material like the one cent, five cents and ten cents coins used in the currency of Seychelles, a group of 115 islands in the western Indian Ocean.
Around 600,000 of the 10 rupee coins were put into circulation from early December last year. The Central Bank has collected some 150 damaged coins.
Further production of the coin has been suspended pending investigation.
To read the complete article, see:
Rusty rupees: New coins from Seychelles sent to UK for tests (www.seychellesnewsagency.com/articles/6715/
Rusty+rupees+New+coins+from+Seychelles+sent+to+UK+for+tests)
The Royal Australian Mint have debuted (3rd February) the first in a new coin series that introduces Australia's original decimal coin designs in a new, high-relief set of 1-ounce silver coins. The designs were originally part of a set of coins introduced in 1966, which brought the country's currency from that of pounds, shillings, and pence to a decimal system consisting of 100 cents to one new Australian dollar. The new system saw two new Australian dollars equaling one old pound, with three coins in circulation during the previous currency system transitioning into new cent values.
The 2-shilling coin was issued as a new 20-cent coin; the old shilling coin became a new 10-cent coin; and the old 6-pence or half-shilling coin was now a new 5-cent coin. This change in currency system also enabled the Royal Australian Mint—which itself was inaugurated the year before decimalisation in order to fulfill the need for new Australian coins—to also remove the silver content from circulation coins (with the exception of a new 50-cent coin, which was minted with a fineness of 80% fine silver). The 1966 decimal-coin designs were created by eminent artist and silversmith Stuart Devlin and reflected the many diverse animals found on the continent. The series consisted of the six new denominations, from the new 1 cent to 50 cents, and included the effigy created by Arnold Machin, today considered one of the most widely recognised portraits of Queen Elizabeth II ever used on coinage.
The first coin in the new, 2017 series is a piedfort (double-thickness) coin produced using a high-relief striking process. The design re-creates that on the 1966 1-cent coin: the feather-tailed glider, also known as the pygmy gliding possum. With its distinctive, big eyes and brownish fur, this little marsupial measures just 6.5 to 8 centimetres (2.6 to 3.1 inches) from nose to rump and weighs about 12 grams (0.42 ounce), making it about the size of a small mouse. It is the world's smallest gliding mammal. This species native to eastern Australia and is named for its long, featherlike tail (click here and use the magnifier tool for a close look). The 1-cent coin was eventually removed from circulation in 1991, after 25 years in use.
Here are some of the reverse designs. -Editor
To read the complete article, see:
Australia: Decimal designs in perspective on new high-relief silver coin series (http://news.coinupdate.com/australia-decimal-designs-in-perspective-on-new-high-relief-silver-coin-series/)
The Bank of Israel on Tuesday rolled out its new designs for the 20 and 100 shekel bills, both of which feature portraits of acclaimed Hebrew poetesses.
None of the new Israeli shekel banknotes currently in circulation — which come in denominations of NIS 20, 50, 100 and 200 — feature women. The NIS 10 bill issued in 1985 featured a portrait of former prime minister Golda Meir, until it was removed from circulation in the 1990s.
Meir was also featured on the 10,000 shekel bill prior to the replacement of the shekel with the new Israeli shekel in 1985. Numerous women were featured on the Israeli pound before it was supplanted by the shekel in 1980.
The new NIS 20 note's design is red and will have an image of Rachel Bluwstein — known in Hebrew as Rachel the poetess — and the back of the bill will contain words from her poem "Kinneret," known in English as the Sea of Galilee, alongside a picture of the shore of the same lake.
The new NIS 100 is orange and bears the portrait of Leah Goldberg, one of Israel's most acclaimed poets and writers, and the back of the bill will have an image of deer with an excerpt from her poem "White Days."
The new NIS 20 and NIS 100 banknotes will join the NIS 50 and NIS 200 bills, which were released in 2014 and 2015, respectively, to complete the release of the third series of notes of the new Israeli shekel.
The NIS 50 note has an image of Shaul Tchernihovsky, a Russian-born Hebrew poet, while the NIS 200 bill has a portrait of Natan Alterman, a Polish-born playwright, poet and journalist who wrote in Hebrew.
Although the Bank of Israel did not provide a date for the release of the new banknotes, it said that both bills will enter circulation by the end of 2017.
To read the complete article, see:
Bank of Israel unveils new banknotes featuring women (www.timesofisrael.com/bank-of-israel-unveil-new-banknotes-featuring-women/)
Seventy years after a Philippine Airlines plane burst into flames on impact with Mount Parker, three local history buffs have unearthed a gold coin from the crash site – and with it a forgotten mystery.
The upper slopes are shrouded in dense mist and low cloud on a chilly, overcast Saturday, much as they were on that afternoon seven decades ago, as three men make the arduous trek up the steep Mount Parker Trail towards the summit, metal detectors slung over their shoulders.
There was no concrete trail in 1947 and newspapers at the time reported that the police search and recovery team, dispatched from Shau Kei Wan the following morning, had to cling to shrubs and tufts of grass in order to reach the smouldering crash site, where the charred remains of the four crew members were discovered. The aircraft – a Dakota bearing the registration PI-C12 – had crashed on Saturday, January 25, en route to Kai Tak airfield carrying a reported US$15 million cargo of Mexican bullion and coins, destined for seven Hong Kong banks. A significant amount of that cargo remains unaccounted for.
Mitchell located the crash site by assiduously correlating the crash reports with aerial photography and press cuttings from the time and comparing them with contemporary maps. He says he has visited the site with colleagues between six and eight times, with metal detectors, but has found only small fragments of wreckage and a broken cabin clock.
The impact explosion was so intense that gold coins had melted and become fused to the airframe while the force of the blast projected others across the slopes in a shower of Mexican gold pieces.
"It is believed that some of the heavy gold bars thrown high into the air by the explosion may still lie deeply embed­ded in the soft soil of the hillside," reported the China Mail, two days after the crash.
The plane was originally reported as having plunged into the sea, in the vicinity of Junk Bay, though Mitchell suspects this was a ruse by the authorities to keep bounty hunters away from the real crash site.
"The explosion must have been clearly visible to residents around Chai Wan even in bad weather," he says.
Metal detectors whir and buzz as the three men sweep the slopes. The damp conditions are far from ideal because they reduce the effectiveness of the detectors, explains Woods. The cloud clings to the trees and bamboo and cold, condensed water drips from above but a police photograph taken at the site in 1947 shows that then there was just low scrub here.
Sommerville is the newest member of the local history group and has been out on only half a dozen expeditions. Searching further down the slope from his colleagues, his detector emits an unenthusiastic low-frequency buzz, which he dismisses as a piece of debris. Nevertheless, he agrees to pose for a photograph as he digs down into the soft soil.
Instead of debris, though, he finds, about 6cm to 7cm beneath the surface, a dull yellow circular object near to the roots of a tree. He aims his "pin-pointer" (a small pencil-shaped metal detector) at it but no metallic signal is gene­rated and he shrugs his shoulders; on a previous search, some of the group scattered chocolate coins to trick the novice into thinking there was "gold in them there hills" and he does not intend to be fooled again.
Then Sommerville realises his device is switched off. He flicks the switch and the detector makes a deafening high-pitched whine every time it passes over the yellow disk. His face drains of colour as he calls out for Mitchell and Woods, who come sliding down to the scene. He brushes away brown earth and reveals the unmistakable markings of a 1946 Mexican 50-peso piece, made from 1.2 ounces of pure gold.
There is a stunned silence and a brief celebratory photo­graph before a quick smartphone search reveals the coin is valued at about US$1,200. An intense exploration of the vicinity follows, but, after three hours, nothing else is found except a small twisted bundle of burned copper wire.
One coin accounts for only a fraction of the missing gold but not all things are quantified in dollars; Sommerville has no intention of cashing in on his good fortune.
"There is no way I would ever sell this," he says. "It's part of Hong Kong's history."
To read the complete article, see:
Missing gold on a Hong Kong hillside? History buffs return to plane crash site in search of truth - and treasure (www.scmp.com/magazines/post-magazine/long-reads/article/2067213/hong-kong-history-buffs-return-plane-crash-site)
A BOY found a bin filled with stolen cash as he walked to a shop just an hour after a nearby bank robbery.
Griffin Steele, 7, thought he hit the jackpot when he saw a $20 banknote on the ground.
But he noticed it had red dye all over it and showed it to his dad Shane in Horry County, South Carolina.
Little Griffin, who had just come from a trip to Toys R Us, then went to throw it in the bin — but found it was filled with cash.
Shane said: "It was a surreal moment.
"That will probably never happen again in my lifetime, finding that much money".
Most of the stash was covered in red dye.
It is common for cash boxes to contain small explosives filled with dye or ink to tarnish notes if they are tampered with.
But good boy Griffin told NBC: "There was a lot of it that didn't have the red on it but I wanted to do the right thing."
He and his dad waited with the stash until police arrived and took it.
To read the complete article, see:
MONEY BAGS Boy, 7, finds bin stuffed with stolen banknotes just one hour after bank robbery nearby – and he hands it all back (www.thesun.co.uk/news/2779151/boy-7-finds-bin-stuffed-with-stolen-bank-notes-just-one-hour-after-bank-robbery-nearby/)
A former Royal Canadian Mint employee has been sentenced to 30 months in prison for stealing gold coins by concealing them in his rectum.
Leston Lawrence stole $127,116 (CA$165,451; £100,000) of gold in 22 pieces.
The 35-year-old, who was found guilty last November, was caught after he had successfully sold 17 of the gold pieces through Ottawa Gold Buyers.
Ontario Court Judge Peter Doody ordered Lawrence to pay a $145,900 fine.
Passing sentence on Thursday, he ruled that Lawrence should serve another 30 months in prison if he fails to pay the penalty within three years of his release.
Investigators found vaseline and latex gloves in the mint employee's locker.
Judge Doody said these items "could have been used to facilitate insertion of gold items inside his rectum", reports the Toronto Star.
The 17 laundered pucks weighed as much as 264g apiece and were sold for sums up to $7,300 each between 2014 and 2015.
To read the complete article, see:
Canada mint worker who hid $130,000 of gold in rectum jailed (www.bbc.com/news/world-us-canada-38848211)
In February 2015, Lawrence aroused suspicion in a bank employee after he asked to cash two checks worth $15,200 from Ottawa Gold Buyers, according to the Star.
He reportedly told the bank teller that he had sold 'gold nuggets' when she asked what the money was for.
The bank then tipped off police, who put Lawrence under surveillance.
Lawrence set off the metal detector more times than any other employee without metal implants,
To read the complete article, see:
Gilty! Mint worker who hid 22 stolen gold 'pucks' worth $130,000 in his rectum is jailed (after buying a house in Jamaica and a boat in Florida) (www.dailymail.co.uk/news/article-4185742/Mint-worker-hid-22-stolen-gold-pucks-rectum-jailed.html)
To read the earlier E-Sylum article, see:
CANADIAN MINT EMPLOYEE'S SPECIAL HIDING PLACE (www.coinbooks.org/esylum_v19n39a43.html)
This week's Featured Web Site is the Newman Numismatic Portal.