About Us
The Numismatic Bibliomania Society is a non-profit organization devoted to the study and enjoyment of numismatic literature. For more information please see our web site at coinbooks.org
Subscriptions
Those wishing to become new E-Sylum subscribers (or wishing to Unsubscribe) can go to the following web page link
Membership
There is a membership application available on the web site Membership Application
To join, print the application and return it with your check to the address printed on the application. Print/Digital membership is $40 to addresses in the U.S., and $60 elsewhere. A digital-only membership is available for $25. For those without web access, write to:
Terry White, Treasurer
Numismatic Bibliomania Society
P. O. Box 39 Hilliard, OH 43026-1278s
Asylum
For Asylum mailing address changes and other membership questions, contact Terry at this email address: terrywhite5475@yahoo.com
Submissions
To submit items for publication in The E-Sylum, just Reply to this message, or write to the Editor at this address: whomren@gmail.com
BUY THE BOOK BEFORE THE COIN
Content presented in The E-Sylum is not necessarily researched or independently fact-checked, and views expressed do not necessarily represent those of the Numismatic Bibliomania Society.
New subscribers this week include: A. Rahn, Rich Mahan. Welcome aboard! We now have 2,727 subscribers.
Thank you for reading The E-Sylum. If you enjoy it, please send me the email addresses of friends you think may enjoy it as well and I'll send them a subscription with your compliments. Contact me at whomren@gmail.com anytime regarding your subscription, or questions, comments or suggestions about our content.
This week we open with two new books, a Rittenhouse award, and a piece of the first United States Mint. Other topics this week include imperfect coins, the Nobel Peace Prize medal, the Redfield Hoard, the Great Seal of the United States, William Shakespeare, Bonnie Prince Charles, a Trump gold coin petition, and a banknote bouquet.
To learn more about collector Ralph Randolph Barker, Tiffany designer James Horton Whitehouse, painter Alonzo E. Foringer, the Puffin Coinage of Lundy, Professor Hellmann's test notes, and oodles of doodles and noodles, read on. Have a great week, everyone!
Wayne Homren
Editor, The E-Sylum




Dennis Tucker of Whitman Publications forwarded this press release on the new edition of the Red Book. Thanks. -Editor
The 71st edition of the hobby's Guide Book of United States Coins (popularly known as the "Red Book") will launch at the Whitman Baltimore Coin and Collectibles Expo on March 30, 2017. It features new and extensively updated content reflecting the current market for collectible coins. To celebrate the 225th anniversary of coinage at the Philadelphia Mint (1792–2017), the hardcover version of the Red Book's 71st edition includes a commemorative gold-foil portrait of David Rittenhouse, first director of the Mint, who was appointed by President George Washington. The Red Book can be pre-ordered online (including at Whitman.com) in several formats, and after the Expo will be available from booksellers and hobby shops nationwide.
Coin collectors have used the Red Book to value their collections since the 1st edition was published in 1946. Senior Editor Kenneth Bressett noted that "The Red Book continues to be a reliable standard reference written not only for collectors, but by collectors. Through their constant vigilance and input, hobbyists contribute to the Red Book's consistency and reflection of market trends."
At 464 pages the new 71st edition prices 7,900 entries in up to 9 grades each, with more than 33,000 retail valuations in total. "The Red Book is an invaluable source of current price information combined with important historical information for each issue," said Valuations Editor Jeff Garrett. The book has 2,000 images, including enlarged close-ups of rare die varieties, with 442 of them new this year.
"The United States Mint continues to innovate with creative new coin designs, as well as updating its ongoing coinage," said Whitman publisher Dennis Tucker. "The new Red Book contains the most recent Lincoln cents, Jefferson nickels, Roosevelt dimes, America the Beautiful quarters, Kennedy half dollars, Native American dollars, commemoratives, official Mint coin sets, and bullion coins."
The 71st-edition Red Book includes the new 2017-P Lincoln cents, struck in Philadelphia with a "P" mintmark (the first ever on a one-cent coin) to honor the 225th anniversary of coinage there. The book also includes the final issues of the Presidential dollar program: Richard Nixon, Gerald Ford, and Ronald Reagan. Special coverage is given to the 1916–2016 gold Mercury dimes, Standing Liberty quarters, and Liberty Walking half dollars, and to the Mint's new program of High Relief American Liberty $100 gold coins.
The 71st edition covers 94 additional new issues compared to the 70th edition, and 11 new coin sets. Mintages have been updated across the board using the latest numismatic research and government data. Data and information on modern Satin Finish coins have been revised and updated.
The 71st edition continues a section that debuted last year, covering foreign coins that circulated as legal tender in the British American colonies and early United States. This section includes photographs, history, and pricing for collectible Spanish-American, Dutch, French, and English coins dating from the 1550s to the 1820s.
Expansions and updates are also seen in the appendices. The appendix on modern U.S. Mint gold and silver medals lists more than 30 medals and sets, now including the Young Astronauts medals, Benjamin Franklin Firefighters medal, 9/11 silver medal, and others.
As in past years, collectors will benefit from the Red Book's recent auction records provided for significant rare coins. Listed throughout the charts are 194 notable auction results. Combined with the listed retail prices, the auction data help advanced collectors understand the modern market for high-end rarities.
In addition, the appendix of the "Top 250 U.S. Coin Prices Realized at Auction" has been fully updated. Since the last edition 3 more coins have broken the $1 million mark, for a new total of 93. The coin at #250, a High Relief, Wire Rim, MCMVII (1907) $20 gold double eagle, sold for $27,050 more than #250 in last year's edition.
In a positive measure of the health of the hobby and ongoing numismatic research, the Red Book's bibliography includes 29 standard references published within the past five years.
The cover of the spiral-bound 71st edition shows three classic American coins: a 1787 Fugio copper, a Barber half dollar, and a Liberty Head $20 double eagle.
Research Editor Q. David Bowers calls the Red Book "a one-book numismatic library."
All versions and formats of the 71st-edition Red Book will be available at its national debut at the Whitman Publishing booth during the Baltimore Expo, March 30–April 2, 2017, at the Baltimore Convention Center.
A Guide Book of United States Coins, 71st edition
464 pages
Full color
By R.S. Yeoman; senior editor Kenneth Bressett; research editor Q. David Bowers; valuations editor Jeff Garrett
$15.95 spiralbound
$17.95 hardcover
$19.95 spiralbound hardcover
$29.95 Large Print Edition
$49.95 expanded Deluxe Edition (1,504 pages)
$99.95 leather-bound Limited Edition (250 copies)
For more information, or to order, see:
www.whitman.com
Researcher Mark Tomasko has created a significant exhibition at The Grolier Club in New York City entitled "Images of Value: the Artwork Behind US Security Engraving 1830s-1980s." Here's the press release. Accompanying the exhibit is an extensive illustrated catalog. -Editor
Images of Value: The Artwork Behind
U.S. Security Engraving 1830s-1980s
at the Grolier Club
The paper money we handle every day depicts familiar portraits of presidents and statesmen, but how many people know that a woman's portrait was once a standard likeness on federal currency? Or that a notorious showgirl's portrait was engraved for bond coupons? Or that a portrait of one of Queen Victoria's daughters was turned into "Young America" for use on stock certificates? The exhibition Images of Value: The Artwork Behind U.S. Security Engraving 1830s-1980s, on public view at the Grolier Club from February 22 to April 29, 2017, presents a rare look behind the images that appeared on bank notes and securities produced in the United States for over 150 years.
For the first time visitors can see a remarkable range of original wash drawings and paintings, period photographs and prints used to engrave the images on documents of value for the United States and countries ranging from Argentina to China to Spain, along with the documents on which the resulting engravings appeared. The exhibition is primarily from the holdings of Mark D. Tomasko, a private collector, scholar, and researcher who documents the engravers, artists, designers, and bank note firms.
Much news has been made in recent months about portraits of women coming to U.S. federal paper money, but in reality it's a case of women coming back to federal paper money. Martha Washington's portrait was a constant presence on US Silver Certificates from 1886 to the turn-of-the-century, and possible sources for the image used are on display along with the Silver Certificates on which she appeared.
Before the Civil War banks were chartered by the states, and most local banks issued their own bank notes. This created a large demand for quality paper money and gave rise to a thriving group of bank note engraving firms, effectively making the U.S. the world leader in security engraving by the late 1850s.
Exquisite miniature drawings by Asher B. Durand, George W. Hatch, Henry Inman, and Thomas Birch illustrate the era when artwork needed to be drawn in a very small size to be engraved. Photography later liberated the artwork from the miniature size (the art could be photo-reduced to the size to be engraved). The result was the golden age of wash drawings, 1850s-1870s, with marvelous allegorical and genre drawings by American artists including the outstanding F. O. C. Darley, whose drawings of the American scene set a high standard. Featured in the exhibition are Darley's drawings of Union Civil War soldiers, and some of his genre subjects. Other noted artists shown for this era include James D. Smillie and Walter Shirlaw.
American and European prints of the mid- and late-nineteenth century include several remarkable mid-century French chromolithographs of female heads, an art engraving of one of Queen Victoria's daughters (turned into a security engraving entitled "Young America"!), a large theater poster, and a large print of Rosa Bonheur's Horse Fair (one of the largest paintings in the Metropolitan Museum of Art, at 8' x 16'). Horse Fair became an engraving 1 1⁄2" x 3 1⁄2" and was used on documents as diverse as an 1870s Bolivian bank note and an 1880s New York City street railway bond.
By the twentieth century photographs became more commonly used as the artwork source for bank note picture engravings. On view are photographs of Chinese subjects turned into engravings on bank notes for China but produced by American bank note firms. Other period photos used for engravings include a large panorama of Lower Manhattan in 1904 and a portrait of Evelyn Nesbit, the "girl in the red velvet swing" who became a decorative engraving for coupon bonds.
Alonzo E. Foringer, a muralist who had worked for Edwin Blashfield, is a star of the show, with his large oil paintings of allegorical females produced from the 1910s to the 1940s. The finest picture engravers created the best allegorical engravings of the twentieth century from Foringer's work, a marriage of engraving and art that has never been equaled. Known today primarily for a World War I Red Cross poster, Foringer's real achievement is his bank note art, which graced the stocks and bonds of hundreds of U.S. companies and at least 50 bank notes of foreign banks and governments.
Robert Lavin followed Foringer and became the second greatest security engraving artist of the twentieth century, working in the 1960s-1980s. His allegorical paintings, and paintings of working people (perhaps best described as "Capitalist Realism"), became the leading picture engravings for stocks and bonds in the later twentieth century. Some examples of other artists' work of the 1950s and 1960s are also shown in the exhibition.
CATALOGUE:
The exhibition Images of Value: the Artwork Behind U.S. Security Engraving 1830s- 1980s, sponsored by the Grolier Club's Committee on Prints, Drawings, and Photographs, is accompanied by a full-color catalogue with a preface by William H. Gerdts.
PUBLIC EVENTS:
Free Lunchtime Exhibition Tours led by curator Mark Tomasko: February 22, March 1, 8, 15, 22, and 29, 1:00 pm - 2:00 pm.
Illustrated Talk by the curator followed by a Panel Discussion on the Artwork Behind U.S. Security Engraving: Tuesday, March 7, 2017, 3:00 pm - 5:00 pm.
ABOUT THE GROLIER CLUB:
Founded in 1884, the Grolier Club of New York is America's oldest and largest society for bibliophiles and enthusiasts in the graphic arts. Named for Jean Grolier, the Renaissance collector renowned for sharing his library with friends, the Grolier Club's objective is to foster the study, collecting, and appreciation of books and works on paper.
VISITING THE GROLIER CLUB:
47 E. 60th Street,
New York, NY 10022
212-838-6690
Hours: Monday-Saturday, 10 AM to 5 PM
Admission: Open to the public free of charge
www.grolierclub.org
See an article later in this issue with more information and images about the exhibit. Meanwhile, bibliophiles and researchers should consider adding a copy of the catalog to their libraries. This looks like a quality production incorporating original artwork and of course, the scholarship is top-notch. -Editor
Mark Tomasko adds:
IMAGES OF VALUE: THE ARTWORK BEHIND US SECURITY ENGRAVING · 1830s-1980s.
Tomasko, Mark D.
New York, NY: The Grolier Club, 2017.
8.5 x 11 inches
Paperback with flaps
174 pages
ISBN: 9781605830674
Price: $40.00
For more information, or to order, see:
IMAGES OF VALUE: THE ARTWORK BEHIND US SECURITY ENGRAVING · 1830s-1980s. - See more at: https://www.oakknoll.com/pages/books/129450/mark-d-tomasko/images-of-value-the-artwork-behind-us-security-engraving-1830s-1980s#sthash.TZ89Cpmj.dpuf (www.oakknoll.com/pages/books/129450/mark-d-tomasko/images-of-value-the-artwork-behind-us-security-engraving-1830s-1980s)
The board of directors of Historic Rittenhouse Town, located in Fairmount Park, Philadelphia, will award the 2017 David Rittenhouse Award to John Mercanti at its annual gala in May. "The David Rittenhouse Award honors those who demonstrate excellence as it represents one of the many contributions that Rittenhouse made to American History," said Barbara Rittenhouse, board president. "David Rittenhouse was an amazing man. In his lifetime, he was an astronomer, inventor, mathematician, surveyor, and the successor to Benjamin Franklin as president of the American Philosophical Society. We reserve this prestigious award for those who've contributed their talents at the highest level to our nation."
John Mercanti produced more coin and medal designs than any other employee in the history of the U.S. Mint. He designed the American Eagle platinum obverse and silver reverse; the 50 State Quarters reverses for South Dakota (2006), West Virginia (2005), Iowa (2004), Arkansas (2003), Louisiana (2002), North Carolina (2001), and Pennsylvania (1999), and the following commemoratives:
1984 Olympics gold $10 obverse and reverse
1986 U.S. Statue of Liberty silver $1 obverse
1989 U.S. Congress Bicentennial gold $5 obverse and reverse
1990 Eisenhower Centennial silver $1 obverse
1991 Mount Rushmore Golden Anniversary gold $5 reverse
1991 Korean War Memorial silver $1 obverse
1991 USO 50th Anniversary silver $1 reverse
1992 Christopher Columbus Quincentenary silver $1 obverse
1994 Vietnam War Memorial silver $1 obverse
1994 Bicentennial of the U.S. Capitol silver $1 reverse
1995 Centennial Olympics silver $1, Cycling obverse, Track & Field obverse
1995 Civil War Battlefield silver $1 reverse
1996 Smithsonian 150th Anniversary silver $1 reverse
1998 Black Revolutionary War Patriots silver $1 obverse
2000 Library of Congress bimetallic $10 obverse and silver $1 reverse
2000 Leif Ericson silver $1 obverse
2001 U.S. Capitol Visitor Center silver $1 reverse
2002 Olympic Winter Games silver $1 obverse
2002 West Point Bicentennial silver $1 obverse
2003 First Flight Centennial 50c obverse
2004 Thomas Alva Edison silver $1 reverse
2005 Chief Justice John Marshall $1 silver obverse
2007 Jamestown 400th anniversary $5 gold obverse
He is also the designer of the Perth Mint's successful wedge-tailed eagle bullion series (which are sold directly by the Perth Mint as well as by third-party vendors like APMEX).
Born in Philadelphia, Mercanti received his artistic training at the Pennsylvania Academy of Fine Arts, the Philadelphia College of Arts, and the Fleisher Art Memorial School.
Previous recipients of the David Rittenhouse Award have included Derrick Pitts, chief astronomer and planetarium director of the Franklin Institute; Keith Thompson, executive officer of the American Philosophical Society; and Owen Gingrich, professor emeritus of astronomy and of the history of science at Harvard University and a senior astronomer emeritus at the Smithsonian Astrophysical Observatory.
The award will be part of a year-long celebration of the 225th anniversary of David Rittenhouse's being named the first director of the U.S. Mint. (This anniversary, naturally, parallels the Mint's own 225th anniversary; Historic RittenhouseTown, however, is a separate entity.) It will be presented to Mr. Mercanti on May 17, 2017, for his decades of service and outstanding work as the 12th chief engraver/sculptor of the United States Mint.
To read the complete article, see:
2017 David Rittenhouse Award to honor John Mercanti, 12th chief engraver/sculptor of the Mint (http://news.coinupdate.com/2017-david-rittenhouse-award-to-honor-john-mercanti-12th-chief-engraversculptor-of-the-mint/)
For more information, see the Historic RittenhouseTown web site. -Editor
The 2017 David Rittenhouse Award Dinner honors John Mercanti, former Chief Engraver and Sculptor of The United States Mint.
VIP ticket: $195 Includes VIP cocktail reception, dinner and early access to the silent auction
Regular ticket: $145 Includes dinner and silent auction
To read the complete article, see:
http://rittenhousetown.org/special-events/
Newman Numismatic Portal Project Coordinator Len Augsburger provided this update on the digitization of the Eric P. Newman correspondence files. Thanks. -Editor
Digitization of the Eric P. Newman correspondence files continues apace, with correspondents through the letter "J" now posted on the Newman Portal. In processing the letter K, we came upon an interesting letter of acknowledgement from Newman to Alexander Kaptik, who in 1966 donated to the Eric P. Newman Numismatic Education Society a specimen of timber recovered from the demolition of the first United States Mint in 1911.
Newman writes in part "We are simply delighted…It is one of those strange replicas which brings a nostalgic feeling to everyone in numismatics. It must be a wish that they could have been there to witness the operations. This piece of timber saw some beautiful coinage and witnessed brutal toil which went into its production."
Kaptik was active in the Philadelphia Coin Club, bourse chairman of the 1957 Philadelphia ANA, and served on the Assay Commission in 1965. Kaptik likely received this piece from George Cucore, a fellow Philadelphia Coin Club member, as detailed in Secret History of the First United States Mint (Whitman Publishing, 2011), pp. 80-85.
Link to Newman correspondence on the Newman Portal:
https://nnp.wustl.edu/Library/Archives?searchLetter=E
Dennis Tucker of Whitman Publishing forwarded this request for assistance on an upcoming publishing project. -Editor
Whitman Publishing is looking for sharp, high-resolution photographs or scans of "problem" coins to illustrate in upcoming books. Hobbyists who share their images will be credited in the books' acknowledgments.
"Most of the time we show Mint State pieces with strong details, to give our readers a good understanding of each coin type or die variety," said Whitman publisher Dennis Tucker. "But coins with problems can be educational, too."
The publishing firm is looking for coins with: PVC damage; bag marks; scratches; edge bumps, nicks, or dents; holes; or extreme wear.
Image files should be at least 300 dpi at two times actual size. Scans and cell-phone photographs are acceptable as long as the image is high-resolution and clearly illustrates the coin's problem.
Collectors with images to share can contact Dennis Tucker at dennis.tucker@whitman.com.
This is something I'm sure most of us could contribute to in some fashion or other. Please reach out to Dennis if you think you might have useful item for illustration. -Editor
To read the complete article, see:
Whitman Publishing Wants Your Imperfect Coins (http://news.coinupdate.com/whitman-publishing-wants-your-imperfect-coins/)
Ordering Lunch at the Old Treasury Vault

Eric Hodge writes:
I think he's ordering pizza for the gang's lunch ... -Editor
To read the earlier E-Sylum article, see:
THE OLD U.S. TREASURY VAULT (www.coinbooks.org/v20/esylum_v20n08a22.html)


More On One-Cent Checks
Jeffrey Zarit writes:
Another reader writes:
Thanks, folks. In another souvenir from the era when banks returned cancelled checks, I was delighted to notice how artist J.S.G. Boggs had endorsed two checks I'd given him. In the rectangle reserved for a signature on the back of each check, he'd made a colorful drawing. Putting the two checks together the complete image of a motorcycle was revealed. I still have them. -Editor
To read the earlier E-Sylum article, see:
NOTES FROM E-SYLUM READERS: FEBRUARY 19, 2017 : One-Cent Checks (www.coinbooks.org/v20/club_nbs_esylum_v20n08.html)
More on Withdrawn Coins
David Pickup writes:
Thanks. Old habits die hard. When people are used to using certain coins from childhood it's tough to let go. -Editor
To read the earlier E-Sylum article, see:
'ROUND POUND' TO BE RETIRED OCTOBER 15, 2017 (www.coinbooks.org/v20/esylum_v20n08a27.html)
Bear Island, Norway
Last week I asked for more information about Bear Island, the location of this note from the Lyn Knight sale.
Dave Ellison writes:

Ron Haller-Williams provided some Wikipedia links. Thanks, everyone. -Editor


Bear Island (Norway) (https://en.wikipedia.org/wiki/Bear_Island_(Norway))
Bjørnøen (https://en.wikipedia.org/wiki/Bj%C3%B8rn%C3%B8en)

To read the earlier E-Sylum article, see:
SELECTIONS FROM THE KNIGHT 2017 PCDA SALE (www.coinbooks.org/v20/esylum_v20n08a19.html)

More On Grading Paper Money
Ron Thompson of Decatur, GA writes:

Thanks. All excellent points. Keep on collecting, studying, researching and writing, everyone! -Editor

To read the earlier E-Sylum article, see:
NOTES FROM E-SYLUM READERS: FEBRUARY 19, 2017 : On Grading Services (www.coinbooks.org/v20/esylum_v20n08a12.html)

More on the Puffin Coinage of Lundy
Regarding the Puffin Coinage of Lundy, Ron Haller-Williams writes:

Thanks! Who knew there was so much to know? (Not me). -Editor

To read the earlier E-Sylum article, see:
THE PRIVATE PUFFIN COINAGE OF LUNDY (www.coinbooks.org/v20/esylum_v20n08a26.html)
Gene adds:
To read the earlier E-Sylum article, see:
SELECTIONS FROM THE KNIGHT 2017 PCDA SALE : Lot 616 U.S. Test Proof Note One Dollar (www.coinbooks.org/v20/esylum_v20n08a19.html)
I saw your note on the upcoming Nobel Peace Prize sale . You mention the reverse isn't shown. Well, unless I'm missing something, the obverse in the PR release isn't even of a Peace Medal. That's the Erik Lindberg portrait which was used on the Literature, Medicine, and Physics and Chemistry medals.
The designs for the Peace Prize were awarded to the Oslo-based sculptor Gustav Vigeland (1867–1943). I think it was the only medal he ever designed, and since he was not a medallist the reductions were done by Lindberg.
Here's what the Peace medal portrait looks like. Not as familiar as Lindberg's.
Thanks! I guess the Publicity folks weren't talking to the cataloguers. I haven't had time to check the auction site to see if the lot description has been posted. -Editor
For more information on the Nobel Peace Prize, see:
http://www.nobelprize.org/nobel_prizes/peace/
To read the earlier E-Sylum article, see:
CHRISTIE'S TO OFFER NOBEL PEACE PRIZE MEDAL (www.coinbooks.org/v20/esylum_v20n08a28.html)
Ivor Noël Hume, an accidental, self-taught English-born archaeologist who unearthed the earliest extensive traces of British colonial America, a town that had vanished after a massacre almost 350 years earlier, died on Feb. 4 at his home in Williamsburg, Va. He was 89.
In 1970, as the director of archaeology at Colonial Williamsburg, Mr. Noël Hume was searching in the ruins of Carter's Grove, a nearby 17th-century plantation along the James River, when he and his colleagues discovered the remains of a once-fortified settlement called Wolstenholme Towne.
The site was founded in 1619 by 220 men and women who had arrived on the vessel Gift of God to establish a plantation for the Virginia Company of London. The settlement, named for John Wolstenholme, a prominent company shareholder, was about nine miles downstream from Jamestown, where colonists had first landed 12 years before.
As the head of archaeology at Williamsburg and an author of ultimately more than two dozen books, Mr. Noël Hume endowed the unvarnished artifacts he unearthed with a social and economic perspective.
The newspaper Antiques and the Arts Weekly recently credited his books, lectures and television presentations with propelling the field of historical archaeology "to the forefront of his profession."
Reviewing his book "The Virginia Adventure," the historian Arthur Quinn wrote in The New York Times Book Review in 1994 that Mr. Noël Hume "will charm the mute artifacts into speaking about subjects on which the written record has preferred to remain silent."
David points out this paragraph, "which illustrates the positive aspect of collecting ancient coinage." -Editor
Mr. Noël Hume, who had been fascinated by artifacts since he received a gift of ancient Greek coins as a child but who did not have a degree in archaeology, proudly considered himself to be a historical detective.
"Historical archaeology," he wrote, "simply means hunting for physical evidence and reviewing it alongside the testimony of people who knew or saw what happened."
To read the complete article, see:
Ivor Noël Hume, Archaeologist of Colonial America, Dies at 89 (www.nytimes.com/2017/02/19/us/ivor-noel-hume-dead-archaeologist-colonial-williamsburg.html)
Reason for this Henry Ford Centennial Medal, 1963, was obvious for the oval Ford trademark or logo. Sculptor Ralph Menconi created an attractive oval obverse in horizontal format. Vertical oval medals are somewhat more common making this medal more distinctive.
Oval Medal. An ellipsoidal shaped medal. This UNUSUAL SHAPE is aesthetically pleasing, more so if the oval shape is meaningful to the subject or topic of the medal, as an oval halo of a religious medal. Struck oval medals are created by striking within special COLLARS, or by the use of special TRIMMING DIES; cast medals can easily be made in oval shape. Among oval medals vertical ovals are slightly more popular than horizontal. Most CAMEO medals are likely oval in shape; oval medals makes excellent pendant medals.
Oval die problem. Oval medals present somewhat of a problem to the diesinker, engraver or sculptor not present in round medals, in that the shape of the obverse must exactly match that of the reverse (the contour of the oval is not too round or too narrow). This can easily be resolved in modeling by preparing two BACKGROUND PLATES or basins of the exact congruent and matching shape before building up the relief. See MODELING.
Oval Indian Peace medals. The first American Indian Peace Medals, bearing the standing figure of George Washington, were all oval shaped. These hand engraved medals were probably designed this way for their intended purpose of being pendants to be worn by American Indian chiefs as recipients.
Beginning in 1879, when the United States Mint created a series of struck Indian Peace Medals, five of these retained the oval shape (IP-43 through IP-47). All others in the series were round. The oval shape required all pieces to be struck with oval collar dies used with oval collars (an innovation of the U.S. Mint in 1879).
Modified ovals. If a vertical oval has one pointed end, shaped like an almond, it is called a MANDORLA. If it has two pointed ends, it has a name in Latin, vesica piscis. Both of these oval shapes are symbolic for saints, the Virgin Mary, or other religious themes.
Some oval medals were created with a separate wreath usually attached to it afterwards; this was often done in Latin American countries. These were enclosed with a SURROUND, the separate wreath was not in the die but soldered to the medal after both were struck. Oval medals made as pendants and given to wedding guests in 17th century Germany were called gnadenpfennig.
CLASS 02.13
Ralph Randolph Barker (1856-1913), was born on February 12, 1856, at Newport, Rhode Island, son of George Clarke Barker (1833-1903) and Mary Jane Chace Barker (1836-1866). He attended public school at Newport graduating in 1873. He entered his father's firm dealing in paint and home decorating. In 1877, his father made him a partner in the firm and changed the name to George C. Barker & Son.
Ralph Randolph Barker, ANA Member No. 41, is a mysterious figure in American numismatic history counted among the notable numismatists of Newport that included : Windfield Scott Sisson, Dr. Horatio R. Storer, Russell, and Edwin P. Robinson. Most American numismatists do not know who he was and are therefore uneasy when they come across anything bearing his name. Consequently it is not uncommon to find him variously listed in American numismatic literature as Ralph Barker or R. R. Barker;
It is uncertain, though possible, that the Barker Collection sold June 3-4, 1889, catalogued by Ed Frossard for W. E. Woodward and sold at Davis & Harvey, Philadelphia, Pennsylvania, was that of the then thirty-three year-old Ralph R. Barker. There are two other equally viable candidates, however : L. C. Barker (ANA Member No. 123) of East Vassalboro, Maine, and Edward Barker (ANA Member No. 528) of Wakefield, Massachusetts. There, of course, may be a few others equally qualified to fit the criteria identifying them as this mysterious and rather ambiguous Barker whose collection Ed Frossard catalogued for Woodward who was too ill at that time. Where is the snarky loquacious Frossard with his commentary scattered throughout the catalogue when you need him most?!
On June 22, 1880, he married Minerva "Minnie" Stone (1860-1945), daughter of Jason P. Stone and Sarah Wicks Stone, in Providence, Rhode Island. Minerva was a direct descendant of Job Matteson (1758-1809) of Rhode Island, who was at the siege of Boston and was captured at Fort Washington, 1776. They had three children : Ralph Randolph Barker, Jr. (1883-1948), Mabel Chace Barker (1891-1901), and Laura Stone Barker Seabury (1894-1983), who married Raymond M. Seabury (1890-1960).
There are ninety pieces of correspondence with the Chapman Brothers from Ralph Barker currently catalogued in the Lupia Numismatic Library.
In the August 1892 issue of The Numismatist Ralph R. Barker is listed as ANA Member No. 111.
Barker was a member of the Newport Coin and Medal Club. In the June/July 1897 issue of The Numismatist it was reported that Barker owned all three varieties of the Rhode Island Medal.
In the April 1902 issue of The Numismatist he is reported owning a near complete set of all the $3 gold pieces except that of 1875.
In 1903, after the death of his father he began to publish his business as George C. Barker & Son, Ralph R. Barker, successor.
He consigned to the Chapman Brothers for their coin auction sale held July 7-8, 1904 at Davis & Harvey, Philadelphia, containing a Chalmers shilling and sixpence, Washington pieces, Betts medals Nos. 603 & 604, and many U. S. and foreign coins with an emphasis on English coinage.
He was the treasurer of the Newport Historical Society, and a Trustee of the United Congressional Church. His interest in native Rhode Island Indians led him to become a director of the Miantinomi Club. He was the director of the National Exchange Bank, Newport, Rhode Island, and also of the Island Savings Bank. He served as president of the Builders' and Merchants' Exchange. He was a director of the YMCA.
He died by committing suicide inhaling illuminating gas on February 26, 1913, at Newport, Rhode Island. Nineteenth century houses were plumbed, i.e., fitted with pipes for the conveyance and distribution of illuminating gas into rooms and halls. Apparently, Barker extinguished the flame and kept the gas valve opened gassing himself in an enclosed room. His wife, who just returned from visiting relatives in Providence, Rhode Island, found him dead in her sewing room. He was 57 years old. The medical examiner, Charles W. Steward, expressed the opinion that a recent illness affected his mind. He is buried at the Island Cemetery, Newport, Rhode Island.
His estate consigned the remainder of his coin collection to Henry Chapman which was sold on November 28-29, 1913, with the combined collections of J. L. Heffner, H. C. Bowman, and a Chicago Amateur.
To read the complete article, see:
BARKER, RALPH RANDOLPH (https://sites.google.com/a/numismaticmall.com/www/numismaticmall-com/barker-ralph-randolph)
Paul Williams of the Reno Coin Club, Nevada writes:
Millionaire Redfield didn't trust banks. When he died some 680 bags of silver coins and 407,000 silver dollars were found in his Reno mansion. -Editor
370 Mount Rose St, Reno, NV 89509 4 beds 2 baths 3,788 sqft
Back on Market! Historic Redfield Estate on the market for the first time since the 1930's, this eclectic home built entirely out of native Truckee Meadow's river stone is the largest of its kind in Northern Nevada. Immense history surrounds this prestigious property, owned by the prominent "Redfield" family since the 1930's. We are proud to deliver the home, inclusive with thorough cosmetic remediation throughout, while still retaining the original charm that makes this home one of a kind!
To read the complete listing, see:
370 Mount Rose St, Reno, NV 89509 (www.zillow.com/homedetails/370-Mount-Rose-St-Reno-NV-89509/123654124_zpid/)
From the 2014 article about Redfield's biography:
To read the earlier E-Sylum article, see:
NEW BOOK: LAVERE REDFIELD: SILVER DOLLAR KING (www.coinbooks.org/esylum_v17n47a06.html)
For more on the Redfield hoard, see:
A History of Major U.S. Hoards: The Redfield Hoard (www.pcgs.com/news/a-history-of-major-us-hoards-redfield-hoard/)

The 1877 and 1885 Designs
1877
With the celebration of the Centennial in 1876, Americans were reminded of their heritage, and interest was aroused in the origins and forms of the Great Seal. An article appeared in the press about this time revealing that there were "irregularities" in the 1841 die of the seal's obverse and that the reverse, although created by law in 1782, had never been cut.
The Department of State seemed unaware of any public criticism, and the irregularities in the obverse were not corrected when the Throop die began to wear and a new die was cut during 1877. The engraver was Herman Baumgarten of Washington, DC, who followed the design of the 1841 die very closely, including the errors.
The seal was the same size as its two predecessors, but Baumgarten enlarged the stars and the lettering on the motto. It is considered the poorest of all the Great Seal dies, and, ironically, it was the one in use for the Great Seal's own centennial in 1882.
1885
By early 1881, the Department of State responded to comments from the public and the press about the errors and omissions, and bids were asked for engraving a reverse and a new obverse to correct them. The firm selected was Tiffany & Co. in New York, and its head designer, James Horton Whitehouse, was asked to submit sketches.
Whitehouse was a seal engraver, jewel cutter, and art designer of exceptional skill, taste, and artistic judgment. A great deal of research went into these two designs, going back to the original written description adopted in 1782. The Tiffany die of the obverse differs radically from all earlier dies. It is formal and heraldic, rather than realistic, and it served as the pattern for the die in use today. Its 3-inch diameter makes it larger than its predecessors, and the eagle once again carries 13 arrows. The olive branch has 13 leaves and 13 olives on it, and for the first time, the cloud of the crest is in the form of a complete circle.
But it is the eagle itself that has undergone the greatest change. Gone are the thin-kneed eagles with L-shaped legs, replaced by a muscular and unmistakably American bald eagle. More of the body appears above the shield, and the engraving is so skillfully done that the break between the white feathers of the head and neck and the dark feathers of the body is visible in both the die and the impressions. In another departure, the eagle grasps the olive branch and arrows in large, strong claws from behind, not from the front, as previously drawn.
Although a die for the reverse was ordered from Tiffany & Co. and funds were appropriated, the die was not cut. With the passing of pendant seals in 1871, there was no practical use for it.
The State Department document was published in 2003, but I assume the following description of the seal's use is still accurate. It would be an interesting numismatic side trip when in Washington D.C. to visit the State Department and see the Great Seal. -Editor
In the Department of State, the term "Great Seal" has come to include not just the die, but the counter-die, the press, and the cover, or cabinet in which it is housed, as well. These stand in the Exhibit Hall of the Department, inside a glass enclosure which is kept locked at all times, even during the sealing of a document.
The mahogany cabinet's doors also are kept locked, and the press is bolted and padlocked in position except when in use. The seal can be affixed only by an officer of the Department of State, under the authority of its custodian, the Secretary of State. When there are documents ready for sealing, one of the officers carries them to the enclosure where the Great Seal is kept and prepares them for impressing.
First, a 33 3/4-inch, scalloped, blank paper wafer of off-white linen stock is glued in the space provided for it to the left of the document's dating clause. If ribbons are used in binding the document, they are run under the paper wafer and glued fast.
Second, the document is inserted between the counter-die, with the wafer carefully lined up between them.
Third, the document is held in place with the left hand and the weighted arm of the press is pulled sharply forward with the right hand, from right to left. This drives the die down onto the wafer, document, and counter-die, which impresses the seal in relief.
The die is then raised, releasing the document and allowing for its removal. When an envelope containing letters of credence or recall is to be sealed, the wafer is impressed first, and then glued to the sealed envelope, leaving the envelope itself unmarked.
To read the complete articles, see:
The Great Seal of the United States (www.state.gov/documents/organization/27807.pdf)
Official Dies of the Great Seal of the United States (http://greatseal.com/history/dies.html)
Julia (Purdy) Casey of Charlton, New York. writes:
Thanks! This is an interesting view into what generally was and wasn't known about the "old" coins. For reference, I've added an image of a New Jersey copper from CoinsFacts.com. -Editor
Natchez Gazette (Natchez, Mississippi)
February 22, 1823
Courtesy: Newspapers.com
A CURIOSITY
There was found on the bank of the Ohio
river, and is now in the possession of the Doctor
A.D. Keith of this place, an old Roman
coin, made of copper, bearing a Latin in-
scription with the title of Nova Caesarae and
purporting to have been coined as early as
the year 787. It is something remarkable
that it has not wasted more than appears;
the impression of a horse's head with a plough
and shield is quite plain; the letters appear
to be well formed.
It may not be amiss for us to observe,
that the place where Augusta stands, was
probably once very populous, if we may
judge by the number of human bones found
here. In some places they lie so close to-
gether, as to leave no doubt that they were
thrown in one upon the other.
In one place, about 40 or fifty feet square,
there were upwards of seventy human
skulls taken up, and the skeletons are al-
most as plenty for a half a mile along the
bank, all of which are of an unusual size,
from six, to six and a half feet in length,
and well proportioned. Several other ar-
ticles have been found, such as pipes, stone
hatchets and some earthen ware, which is
composed principally of muscle shells and
earth. But of the origin of these people,
no tradition or history has yet been able to
give an account.--- Watchman
Hampden Journal & Advertiser (Springfield, Massachusetts)
April 30, 1823
(Courtesy: Genealogybank.com
More Antiquities of the West - In
Looking into the Columbian Star of the
12th inst. I fell upon the following ar-
ticle:
"It is stated in the Western Watch-
man, that there was found, and is now
in the possession of Dr. A.D. Keith, of
Augusta, Ky. an old Roman coin made
of copper, bearing a Latin inscription,
with the title of Nova Caesarea, and
purporting to have been coined as ear-
ly as the year 787. It has not greatly
wasted; the impression of a horse's
head with a plough and shield is quite
plain. The letters appear to be well formed."
Shortly after, in making change for
a customer, I discovered among my
change an old Jersey halfpenny, agree-
ing in all points, save one, with the de-
scription of the aforesaid "old Roman
coin" - and this difference consisted
merely in the circumstance of having
the figure 1 prefixed to the 787. Not
being a professed antiquarian, as may
probably be the case with "Dr. A.D.
Keith, of Augusta, Ky." my reflections
took quite a different course, and in-
stead of indulging in the more classical
and romantic fancy, that I had rescued
from oblivion and "old Roman coin," I
made the more rational deduction, that
some two penny customer had shaved
my clerk with a "bung-town" instead
of a cent. - New York Statesman
Fredonian (New Brunswick, New Jersey)
May 1, 1823
Courtesy: Genealogybank.com
Antiquities. - A great deal of wonderment and
speculation have been lately excited among the an-
tiquarians in Kentucky, on the discovery of an old
copper coin - which turns out to be nothing more nor
less than what we Jerseymen familiarly call a horse-
head! "It bears the impression," says the account
"of a horse's head and a plough, and the inscription
Nova Caesarea."
A Spokesman-Review editorial noted that one of the West's last distinctive mannerisms — the preference for gold coins over paper money — was about to bite the dust.
For a long time, the paper said, the West's only important distinction over the "all-powerful East" had been its "addiction to the gold coin."
"This is a relic of the gold rush days, when gold dust and nuggets were currency and greenbacks were either unknown or utterly despised."
Consequently, Westerners were never much impressed with large rolls of paper money. While other Western mannerisms died out or were standardized, this one survived.
However, "the treasury department's announced plan to take the gold piece out of circulation will finish the standardizing job, as far as the West is concerned."
"East will no longer be East, and West will no longer be West," said the paper, paraphrasing Kipling.
But what "plan to take the gold piece out of circulation" are they talking about? Gold coin production continued to the 1930s. At first I thought this article was just about changing public preferences, but I'm curious about this "plan." Can anyone help? -Editor
To read the complete article, see:
100 years ago today in Spokane: Gold coins, the currency of the West, losing to paper money juggernaut (www.spokesman.com/stories/2017/feb/23/100-years-ago-today-in-spokane-gold-coins-the-curr/)
A commemorative $3 coin produced to mark Canada's 150th anniversary features the artwork of Guelph artist Laurie McGaw.
The coin shows a "fun and inspiring collage of unmistakably Canadian symbols on a 99.99% pure silver coin," said the Royal Canadian Mint in a news release.
"Those [symbols] include our beloved Canadian flag, a birch-bark canoe, old fashioned lobster traps, an Inukshuk, wheat, the majestic Rockies, hockey sticks and many other icons that are Canadian to the core."
Oodles of doodles
"I thought it would be interesting to get as much as possible on a coin that you could still see and recognize... and simple enough that you can still see it down at the small size," McGaw told CBC News.
She said the first step in designing a commemorative coin like this is a simple doodle.
"I doodle and doodle and doodle, just out of my head. And then I spend hours and hours and hours doing research for images."
All art on Canadian Mint coins must be 100 per cent original, said McGaw. Even with portraits, the images "can't be just a reproduction of an existing photograph, it has to be an original interpretation of the pose or the images."
To read the complete article, see:
Ontario artist Laurie McGaw designed Canada 150 commemorative coin (www.cbc.ca/news/canada/kitchener-waterloo/laurie-mcgaw-150-canada-coin-mint-1.3993183)
McGaw has designed several other coins for the Canadian Mint. In 2015 her artwork was featured on two coins released by the Royal Canadian Mint honouring the 100th anniversary of the creation of "In Flanders Fields."
"It's a coin, but it's still an illustration and it's problem-solving," she said of that design featuring Lt. Col. John McCrae. "Obviously, it's an honour. It's exciting and really quite neat to see them come out and be collected by people. It's a huge honour."
In 2011, she designed a coin commemorating the wedding of Prince William and Kate Middleton.
The new Canada 150 coin was launched on Feb. 16, Flag Day, as a way of honouring the Canadian flag, said a news release.
To read the complete article, see:
Guelph artist's work appears on Canada 150 coin (www.therecord.com/news-story/7156291-guelph-artist-s-work-appears-on-canada-150-coin/)
For more information, see Laurie McGaw's web site:
www.lauriemcgaw.com
Saturday morning I was awaiting the arrival of American Numismatic Association president Jeff Garrett, who was in town for meetings with the Smithsonian. We were going to go out for breakfast. So when this article arrived my belly began growling. Looks tasty (and filling)! Thanks to David Pickup for sending this. -Editor
An engraving of a full English breakfast was considered to feature on the new £1 coin, the Royal Mint's chief engraver has said.
Gordon Summers said the fry-up was one of the most popular of more than 6,000 entries in a nationwide competition to find a design to appear on the tails side of the coin.
He told The Times: "You would be surprised at how many representations of the full English we had.
"We only really had 30 to 40 distinct ideas and great British breakfasts featured prominently.
"The breakfast designs were ruled out because the coin had to feature something that represented the four home nations and it had to be appropriate."
The competition was instead won by 15-year-old David Pearce, from Walsall, whose design featured a rose, leek, thistle and shamrock emerging from a Royal Coronet.
While the Royal Mint averted any questions about the breakfast appearing on the opposite side of the coin to the Queen, the Bank of England came under fire for using traces of animal fat to produce the new £5 note.
These may be the same British online voters who recommended "Boaty McBoatface" as the name for a new ship. -Editor
David adds:
To read the complete article, see:
Why Royal Mint took full English fry-up off pound coin menu (www.newsandstar.co.uk/news/national/article/Why-Royal-Mint-took-full-English-fry-up-off-pound-coin-menu-0ac2e596-8d16-4b16-85da-97242f5c90c3-ds)
Here's a selection of interesting or unusual items I came across in the marketplace this week. Tell us what you think of some of these. -Editor
Souvenir California Gold Tokens

It's hard to view the details of the coins -Editor
ITEM DETAILS
A group of replica souvenir California gold tokens. These are gold plated tin/copper tokens. They are grouped together in a nice display. The group includes ten different tokens that have a diameter between 13.5 mm and 10 mm.
DIMENSIONS
5.125" W x 2.375" H x 0.5" D
To read the complete lot description, see:
Group of Replica Souvenir California Gold Tokens (www.ebth.com/items/5288381-group-of-replica-souvenir-california-gold-tokens)
Medals Commemorating Battles of the American Revolution

These pewter medals were issued in 1973 by the Smithsonian National Museum of History and Technology and I believe, produced by the U.S. Mint. There was an accompanying book written by National Numismatic Collection curators Vladimir & Elvira Clain-Stefanelli. I thought I had a copy, but couldn't find it on my medal shelves. Can anyone tell us more about these? How many sets were made, and by what process? I'm assuming all were modelled on originals in the NNC. -Editor
To read the complete lot description, see:
Americas First Medals United States Mint (www.equip-bid.com/auction/2155/item/1344)
1963 Lincoln The Emancipator Medal

Lot 859: Lincoln Bronze Medal The Great Emancipator
Description: Bronze medal that measures approximately 2 1/2" and is embossed with the proclamation. Great piece of history...Good Luck!!
It's not often you see a full front-facing view. High relief on that Mt. Rushmore-sized Presidential nose! -Editor
To read the complete lot description, see:
Lot 859: Lincoln Bronze Medal The Great Emancipator (www.invaluable.com/auction-lot/-1-c-BE14434964)
1882 National Currency $5 Medicine Lodge, Kansas

Medicine Lodge, Kansas. $5 1882 Brown Back. Fr. 467. The First NB. Charter #3253. PMG Very Fine 30. Serial Number 1. We have the privilege tonight of offering for the first time to the collecting community this incredible serial number 1 Five Dollar Brown Back from the First National Bank of Medicine Lodge, Kansas. This note represents a remarkable feat of survival as just $285 of the banks total issue of $40,060 in National Currency remained outstanding in 1910. This note is the only known surviving example of National Currency issued by the bank.
The town of Medicine Lodge is located in Barber County. Before the area was settled by whites it was occupied by the Kiowa people who believed the nearby Medicine Lodge River, or A-yadalda P'a as they called it, was sacred due to the high content of healing Epsom salts in the river. The Kiowa constructed a tabernacle a few miles south of the present day town for the celebration of their annual sun dance in 1866. The area was also the site of the Medicine Lodge Treaties signed between the United States and a number of different Plains Indians tribes including the Kiowa, Comanche, Apache, Arapaho and Cheyenne.
The bank issued only Five Dollar Brown Backs in sheets of four notes each. A total of 2003 sheets were issued by the bank before it was liquidated on March 1, 1894. The note offered here this evening is the Plate C note from the first sheet of notes ever issued by the bank. Medicine Lodge had one other note issuing national bank, the Citizens National Bank of Medicine Lodge, which operated from late 1886 until early 1891. That bank remains unreported with just $175 outstanding in 1910.
A great National Currency rarity from a really cool-sounding place. -Editor
To read the complete lot description, see:
Unique for Town and Charter Medicine Lodge $5 Brown Back (https://auctions.stacksbowers.com/lots/view/3-6THHB)
1914 German Empire Wilhelm II Silver Medal

German Empire - silver medal 1914, Wilhelm II. Silver 990, 34.5 mm, 17.42 g.
Um, that's just really weird. -Editor
To read the complete lot description, see:
73. German Empire - silver medal 1914, Wilhelm II. (https://auction.catawiki.com/kavels/10358287-german-empire-silver-medal-1914-wilhelm-ii)
1914 German Empire East Prussia Silver Medal

German Empire Silver medal 1914 to the freedom of East Prussia. 990 silver, 33.4 mm, 17.82g.
But ya know, this one is even weirder. But I'm taking a shine to these WWI-era silver medals. There are apparently quite a number of them, and I'll bet they'd make an interesting exhibit. -Editor
To read the complete lot description, see:
72. Empire - silver medal 1914 to the freedom of East Prussia (https://auction.catawiki.com/kavels/10358143-empire-silver-medal-1914-to-the-freedom-of-east-prussia)
1900 Paris Summer Olympics Auto Racing Medal

Inspired by the games of the ancient Greeks, held in Olympia from the 8th century BC to the 4th century AD, 14 nations and 241 athletes came to Athens in 1896 to compete in 43 events in what is now known as the founding of the modern Olympic Games. At its conclusion, it was decided that in the spirit of world unity, a new Olympiad would be held every four years at a different host city around the world.
So in 1900, in conjunction with the International Exposition (later known as the World's Fair), the Games of the Second Olympiad were held in Paris, France. The games were expanded to 85 events with 997 members from 24 nations participating. Unlike the first Olympiad, women were permitted to compete (22 participated) and several "exhibition events" were added for the Paris Olympiad that never appeared again in subsequent contests.
One of those categories was auto racing, which was gaining world popularity with the advancement of the automobile. One winner of the 14 automobile events was French automobile pioneer Louis Renault, who founded what is now the 10th largest automobile maker in the world. Already a professional, Renault received prize money rather than a gold medal like the 22K solid gold piece offered here. If there was any doubt that auto racing was considered the up and coming event of the 20th Century, consider that the prize for track and field winners was a silver medal plated in gold while auto racing victors got the real thing, a designed plaque that was 50% larger in comparison and almost 92% pure gold.
The plaque measures 58 x 41 x 3 mm., weighs approximately 3.3 ounces and is stamped "OR" on the edge (French for "gold"). Designed by Frédéric Charles Victor de Vernon and produced by the Paris Mint, one side has an athlete standing at the podium above the words "CONCOURS D'AUTOMOBILES" (Automobile Contest) with Nike, the Greek goddess of victory on the other side, along with "REPUBLIQUE FRANCAISE – PARIS 1900 – EXPOSITION UNIVERSELLE." Designer "F. Vernon" is engraved in the lower right corner. Included is the original lined presentation box with a push clasp that opens it. This was the only Olympics that issued metal plaques to its victors, and of the few surviving specimens, none compare in quality to this NM to NM/MT specimen.
Wow - what a great medal! -Editor
To read the complete lot description, see:
Extremely Scarce 1900 Paris Summer Olympic Games Gold Medal for Automobile Racing-Made of 22K Solid Gold (www.milehighcardco.com/Extremely_Scarce_1900_Paris_Summer_Olympic_Games_G-LOT48689.aspx)
Katanga Cross

This small and exquisite cross, known as Katanga, was used as a form of currency (primarily) in the Congo and is considered to be a type of private money. The crosses were also placed in the graves of the dead in order that they would also have money / wealth in the realm of the dead.
These crosses were produced until about 1930, after this time, paper money was used.
This object is an authentic piece of tribal art!
Dates to: around 1900 or earlier
I've always been oddly curious about odd & curious money. Can these crude items ever be truly authenticated as having been used as money? -Editor
To read the complete lot description, see:
33. Katanga Cross - HANDA KATANGA - Belgian Congo (https://auction.catawiki.com/kavels/10205065-katanga-cross-handa-katanga-belgian-congo)
NOODLE MONEY IN AMERICAN PRISONS
According to Amy B. Wang in The Washington Post Wonkblog, August 23, 2016, instant ramen noodles have "become the black-market currency in American prisons."
She reports that Michael Gibson-Light, a doctoral candidate in the University of Arizona School of Sociology, has completed a new study indicating that instant ramen noodles are overtaking tobacco as the preferred underground currency for prison inmates. Their main advantage? They are nonperishable, "ludicrously cheap," easy to cook, and delicious.
Ah, but there may be political overtones here. Gibson-Light issued a press release on his study claiming that "Prisoners are so unhappy with the quality and quantity of prison food that they receive that they have begun relying on ramen noodles—a cheap, durable food product—as a form of money in the underground economy. Because it is cheap, tasty and rich in calories, ramen has become so valuable that it is used to exchange for other goods."
Gibson-Light based his conclusion on interviews with 60 male inmates and staff members at a single state-run facility over a year's time. Not surprisingly, he heard gripes about the cuisine at this institution. He then factored them in to a larger investigation into how prisoners were responding to "declining prison services," claiming to have uncovered "punitive frugality," that is, the cost of care shifting on to prisoners and their support networks because of shrinking corrections budgets. At this particular institution, about 15 years ago, hot lunches were replaced by a sandwich and a bag of chips, and portion sizes reduced, he was told.
Turning away from the advocacy aspect of this study, one inmate told Gibson-Light why ramen noodles were desired: "It's 'cause people are hungry. You can tell how good a man's doing [financially] by how many soups he's got in his locker. 'Twenty soups? Oh, that guy's doing good!'" Gibson-Light referred to this as a "prison ramen black market."
Wang also quoted Gustavo "Goose" Alvarez, co-author of Prison Ramen: Recipes and Stories from Behind Bars, published November 2015. "Goose" spent time in prison twice, once in the mid '90s and again from 2006 to 2013. "He quickly learned how critical ramen was to the inmate economy....'It's gold. It's literally gold,' Alvarez told The Washington Post. 'People will actually—and I hate to say this but—they'll kill for it, believe it or not.'"
"Alvarez said he never ate ramen before incarceration but quickly discovered that the cheap bricks were a no-brainer purchase at the prison commissary if he wanted to stretch his account. 'It got to the point where some people would rather have a decent meal than a stogie, especially the way they're feeding us in prison.'"
Like any currency, the value of a ramen pack fluctuated. "'I remember in '92, you could get them for 20 cents a ramen,' Alvarez said. 'In 2013, the last time I was in prison, they were equivalent to $1 a ramen, sometimes $2.'" Now living in Playas de Tijuana, Mexico, "Goose" does not associate ramen with prison; "His pantry is full of packs of Maruchan, still his go-to brand," which he buys at Walmart.
Ramen was invented in 1958 by Taiwanese- Japanese entrepreneur Momofuku Ando and soon became popular worldwide. It is now a multibillion- dollar industry, according to Wang.
Your editor observes that ramen was already a popular prison currency a decade before hot lunches were eliminated at the state institution Gibson-Light visited. Also, smoking has been in decline in the United States for many years, clearly reducing the desirability of cigarettes as an alternative currency, even though it was permitted at the institution Gibson-Light saw.
While I'm at a loss to see how politics comes into any of this, I agree that human choices are generally driven by a complicated and often subtle mix of forces. I remember wondering myself about the decline of smoking in the rise of the noodle, and what practices would be found in a wider sampling of institutions. -Editor
Bob adds:
To read the complete article, see:
RAMEN AS CURRENCY IN AMERICAN PRISONS (www.coinbooks.org/esylum_v19n35a42.html)
Money talks. And these days, it also walks.
American currency is set for its biggest image overhaul in decades as an old face is demoted — that means you, Andrew Jackson! — and some new ones, less uniformly white and male, arrive.
The images on legal tender are perhaps the most widely circulated art in the world, but where do they come from? That's the question explored by "Images of Value," an exhibition at the Grolier Club in Manhattan devoted to the underpondered truism that financial art, like the bills it is printed on, doesn't grow on trees.
The more than 250 items on view come from the collection of Mark D. Tomasko, a retired lawyer who became fascinated by the beauty of financial art at age 10, when his grandmother gave him an obsolete stock certificate from the old Marmon Motor Car Company. Today he is the rare collector who focuses on tracking down the original artwork behind the engravings on bank notes, stock certificates and other financial documents.
"It's a bit of an Easter egg hunt," Mr. Tomasko said during a recent interview in the gallery, taking out his smartphone to show a visitor the hundreds of engraved "fancy heads," or decorative female heads, he keeps on hand for reference. "I enjoy putting together the puzzle."
The show, on view through April 29, presents a kind of shadow art history, driven not by bohemians in their studios or working en plein-air but by a rarefied if staid-looking crew of artists and engravers who suited up every day to work at outfits like the American Bank Note Company. The company was the king of an industry that — like the dollar itself — ruled the world well into the 20th century, when financial "dematerialization" and other forces took their toll.
Today, going cashless is easy, but when paper is required Mr. Tomasko likes his lucre very clean.
"I only use new money," he said, pulling a hyper-crisp Benjamin out of his wallet to point out its high-tech anti-counterfeiting features.
And what happens when he gets change?
He paused, then said, deadpan: "I try not to get change."
Here is a sampling of items Mr. Tomasko has retrieved from the vast, gorgeous and sometimes bewildering dustbin of American financial art history.
So Fancy

The "fancy heads" both prettied things up and made the documents harder to counterfeit. A $1 bill issued by the Corn Exchange Bank of Wisconsin in the 1850s or '60s, shown at top, includes a head derived from a painting by the French artist Constant Joseph Brochart. Mr. Tomasko bought the lithograph shown above, which is based on Brochart, just because he liked it. Later he realized it had been engraved and used on a bank note. "It was entirely accidental," he said.



Founding Mother

The first general-circulation United States currency appeared in 1861, when the government, to finance the Civil War, issued non-interest-bearing $10 demand notes, with Abraham Lincoln on the front. The United Stated Bureau of Engraving and Printing was created in 1874 and took over production of all American currency in 1877.
The faces on the front weren't always the all-dude lineup we know today. Before there was Harriet Tubman (coming soon to the $20), there was Martha Washington, who appeared solo on the front of a $1 silver certificate in 1886 (shown above), and then alongside her husband on the back of another one issued in 1896. (Today, George has the $1 all to himself.)
The bureau has no record of the source image, but Mr. Tomasko said it was a portrait by Charles François Jalabert, which he also circulated via 19th-century cards, magazine illustrations and lithographs. Like all United States currency issued since 1861, these bills remain valid at their full face value, but if you want to buy an 1886 Martha, you'll need to fork over as many as 1,500 Georges.
The Master
By the 20th century, American Bank Note and other companies commonly commissioned original art rather than taking images from the broader culture, partly because the salon art of the 19th century had given way to new movements whose images were "not suitable" for currency vignettes, as Mr. Tomasko's catalog puts it.
If there's a true maestro of this art in the show, it's A. E. Foringer. Foringer, who trained with the muralist Edwin Blashfield, had his 15 minutes of fame with "The Greatest Mother in the World," a Madonna-like Red Cross poster from 1918 — the only work mentioned in his 1948 obituary in The New York Times, Mr. Tomasko noted a bit forlornly.
But Foringer also had a long career as a vignette artist for American Bank Note, creating images that appeared on more than 50 international bills and many stock certificates, including a series for the Canadian Bank of Commerce in the 1910s and 1920s that Mr. Tomasko calls "the most beautiful bank notes of the 20th century."
To read the complete article, see:
The Secret Art History on Your Money (www.nytimes.com/2017/02/23/arts/design/the-secret-art-history-on-your-money.html?_r=1)
The internet is littered with demeaning, defamatory and just plain nasty statements. Tracking down an anonymous critic can be frustrating and expensive.
A relatively few hardy souls have felt aggrieved enough to file lawsuits; some have won judgments, a few in the multimillion-dollar category.
The Cohen case is the internet defamation battle on steroids, bringing together a wealthy victim willing to spend more than $3 million to identify and bring to court an attacker, who turned out to be well-heeled, sophisticated and persistent. That combination produced a cyberwar that climaxed last year with one of the largest internet defamation awards ever: a $38 million jury verdict for Mr. Cohen. The judgment is being appealed.
As he studied the website that ruined his Lake Como dinner, he saw hints of who might be behind it. It said a state-court suit by a Cohen-related investment entity involving a building it owned in the Seattle area, which was pending at the time, was an effort "to scam former tenants out of millions of dollars."
The defendants in that suit were Ross B. Hansen and his company, Northwest Territorial Mint, which manufactured commemorative coins and medals and marketed precious metals.
The suit was prompted by Mr. Hansen's refusal to clean up an environmental mess his company left behind when it vacated the building, said Mr. Cohen.
In court filings and depositions, Mr. Hansen, who declined to be interviewed for this article, vociferously denied the allegations. The judge in the case eventually found for Mr. Cohen's side and, after an unsuccessful appeal, Mr. Hansen paid some $3 million.
A onetime Alaskan bush pilot, Mr. Hansen had founded and built Northwest Territorial Mint into a company with $200 million in annual sales and over 300 employees. His firm provided medals for the military and ornaments for the White House Christmas tree, and had a retail shop in the Pentagon.
Within a month, a cybercrime investigator new to the team, Michael Mitama, uncovered the real identity of the person who had used the Steven Finch pseudonym to set up the websites: It was Steven Firebaugh, an employee of Mr. Hansen's firm.
With that information, Mr. Cohen added Mr. Firebaugh to the suit as a co-defendant.
Once identified, Mr. Hansen embraced his role as creator of the two websites. In a deposition, Mr. Hansen said he created them partly to show Mr. Cohen "for the liar, the thief, and the cheat that he is." He said he came to that conclusion after being a tenant and defendant in the building litigation, which he felt Mr. Cohen improperly pursued.
After six days of testimony and arguments, when Mr. Cohen listened to the jury find in his favor on the defamation and invasion-of-privacy claims, four years of pent-up emotions finally burst forth. He broke down and cried.
Now, Mr. Cohen is searching for ways to recover at least some of the $38 million verdict. After the judgment, Mr. Hansen had his company file for bankruptcy protection.
Mr. Firebaugh, who was found liable for some of the monetary damages in the defamation case, joined the appeal. He subsequently filed for bankruptcy protection.
As the article notes, the verdict is being appealed. It's a shame that a dispute between the owner and a landlord has affected the company and its employees. The company appears to be operating normally. See their web site for more information on their products. -Editor
To read the complete article (subscription required), see:
One Man's Bid to Clear His Name Online: 4 Years, $3 Million and Some Dead Turtles (www.wsj.com/articles/3-million-dead-turtles-and-a-sex-website-inside-one-mans-bid-to-clear-his-name-on-the-internet-1487949319)
To read the complete article (subscription required), see:
West Coast Mint Files for Bankruptcy After Losing Defamation Suit (www.wsj.com/articles/west-coast-mint-files-for-bankruptcy-after-losing-defamation-suit-1459553011)
To read the some earlier E-Sylum articles, see:
MEDALLIC ART COMPANY HAS A NEW OWNER (www.coinbooks.org/esylum_v12n30a07.html)
NORTHWEST TERRITORIAL MINT ACQUIRES GRACO AWARDS (www.coinbooks.org/esylum_v14n22a11.html)
ARTICLE PROFILES NORTHWEST TERRITORIAL MINT (www.coinbooks.org/esylum_v16n36a22.html)
To visit the Northwest Territorial Mint web site, see: www.nwtmint.com
The regular night for my northern Virginia numismatic social group Nummis Nova turned out to be Valentine's Day this month, so to Ensure Domestic Tranquility we pushed our dinner back a week to Tuesday, February 21.
Steve Bishop was our host and he picked Coastal Flats in Fairfax Corner. They ended up seating us in a cluster of three separate booths, which we all thought inconvenient. But in the end I thought it was no worse than our usual arrangement of one long table where one can only converse with the few people in close proximity. A few of us booth-hopped as the night wore on. I thought the food was excellent, which was a plus.
I was the first to arrive but was soon joined in the lobby area by Howard Daniel and Joe Esposito. Others came soon after, including Wayne Herndon and his guest Rich Mahan. I ended up in a booth with Robert Hoppensteadt, Mike Packard and Joe Levine. We had great conversations on multiple numismatic topics. Other attendees included Julian Leidman, Tom Kays, Gene Brandenburg, Roger Burdette and Dave Schenkman.
President's Day Show-and-Tell
I didn't get to speak for long with Dave Schenkman, but as always he brought some great material to show. He writes:
More Washington, Lincoln, and All the Presidents
Later in the evening I slid over to Steve Bishop's table. I'm still agog at the number of cards in his wallet.
Joe Esposito was at that table as well. He'd brought a number of great items.

Sansom Medal

Lincoln Ferrotype; President's Medal
Joe writes:
As always, it was a great night of numismatic fellowship, and we're already looking forward to March, when we'll have a bonus meeting at the Whitman Expo in Baltimore, where we can meet up with some of our out of town friends.
Breakfast with Jeff Garrett
American Numismatic Association President Jeff Garrett happened to be in town for meetings at the Smithsonian, and we arranged to meet for breakfast. His Uber dropped him off at my house and after taking him around for a neighborhood tour we slipped into the nearby IHOP and grabbed a table.
After a nice breakfast we stopped in the house to see my library, E-Sylum Central. Here are a couple snaps I took when I got up early to work a bit on this issue.
I like to stay hydrated. That's a half-finished E-Sylum on the top monitor. It was a short visit, as Jeff had to get back to his hotel and soon hopped into another Uber.
Off to St. Louis
Sunday morning February 26, 2017 I got up early, walked our dog and headed to Dulles airport, where I caught an 8:30 flight to St. Louis. My luggage held my clothes but mostly a large box of books and archival material being lent to the Newman Numismatic Portal for scanning. The NNP team was holding a planning meeting Monday at Olin Library at Washington University in St. Louis.
I had an early lunch at the St. Louis airport and took a cab to the Knight Center where a hotel room was waiting for me. I set up my laptop and worked on The E-Sylum most of the afternoon, using my phone to coordinate dinner with fellow NNP team members Len Augsburger and John Kraljevich.
At 6:45pm I met Len in the lobby to review the books I'd brought. We sorted through them and he took the box to his room. By around 7:15 JK joined us and Len drove to a great local diner. I had a basic burger, a side of jambalaya and a chocolate milkshake. Not low calorie by any stretch, but it sure was good. It had been years since I'd had a shake.
At dinner we tossed around a number of ideas for how the Newman Portal could help not just the numismatic community, but the larger community of academics and amateurs who aren't numismatists, yet could find much of value in the portal if only they could be made aware of its existence.
Back at the hotel around 9pm I got to work wrapping up this issue of The E-Sylum. As always, it was fun to put togehter - I hope you're enjoying it!
Dassier's Shakespeare Medal

DASSIER, Jean: England, ca.1733, Bronze, 43 mm Obv: Bust of Shakespeare (Facing) GUILIELMUS SHAKESPEARE. Rev: Mountainscape with meandering river WILD ABOVE RULE OR ART Exergue: NAT.1564. From Jean Dassier's Series, The British Worthies. Ref: Med. Ill. i, 208/42; Forrer I, p.516 (Illustrated); Eisler I, 283/1; Thompson 39/01; Weiss BW372
William Shakespeare (1564-1616) was the most celebrated poet and playwright of his time. His plays became known throughout the world and praised for their insight and use of the English language. Shakespeare was baptized at Stratford-upon-Avon, Warwickshire. His father, John Shakespeare, was a burgess of the borough, who in 1565 was chosen an alderman and in 1568 bailiff. William married Anne Hathaway of Stratford at the age of 18. It is not clear how his career in the theater began, but from about 1594 onward he was an important member of the Lord Chamberlain's company of players (called the King's Men after the accession of James I in 1603). They had the best actor, Richard Burbage; they had the best theater, the Globe; and they had the best dramatist, Shakespeare. He died in 1616 at Stratford-upon-Avon.
The portrait on Dassier's medal is taken from the Chandos picture, now in the National Gallery. The reverse is intended to characterize the genius and structure of the poet's works, coinciding with Johnson's opinion, 'The composition of Shakespeare is a forest in which oaks extend their branches, pines tower in the air, interspersed sometimes with weeds and brambles, and sometimes giving shelter to myrtles and roses, filling the eye with awful pomp and gratifying the mind with endless variety'. (from Thompson, p.39).
To read the complete article, see:
WILLIAM SHAKESPEARE (www.historicalartmedals.com/MEDAL%20WEB%20ENTRIES/
JEAN%20DASSIER%27S%20SERIES%20OF%20BRITISH%20WORTHIES
/SHAKESPEARE-BW372%20HIGH.htm)
Boydell's Shakespeare Medal

Thomas Banks' sculpture shown here on a medal. These medals were given to those who subscribed to an edition of Boydell's Shakespeare, 1803
To read the complete article, see:
William Shakespeare between Tragedy and Comedy (http://findingshakespeare.co.uk/william-shakespeare-between-tragedy-and-comedy)
1816 Garrick Stratford Jubilee Medal

Back in 1769 a bronze medal had been struck by Westwood of Birmingham to celebrate the Garrick Jubilee in Stratford. In 1816 when the first celebration was held on Shakespeare's birthday, a handsome bill proclaimed that "A beautiful medal… manufactured by Otley & Dowler of Birmingham, representing the Immortal Shakespeare was available in Stratford from Mr Ward. "
Birmingham continued to supply medals to commemorate Shakespeare's birthday celebrations, and several examples are shown on the Windows on Warwickshire website. Gentlemen from Birmingham were members of the Shakespearean Club, and took part in the annual celebrations held in Stratford.
To read the complete article, see:
Shakespeare connections: Stratford-upon-Avon and Birmingham (http://theshakespeareblog.com/2014/01/shakespeare-connections-stratford-upon-avon-and-birmingham/)
1864 Shakespeare Tercentenary Medal

Medal struck to celebrate the tercentenary of the birth of Shakespeare. The obverse features the bust of Shakespeare facing left and the inscription 'WILLIAM SHAKESPEARE BORN APRIL 23.1564. DIED APRIL 23.1616'. The reverse features an image of Shakespeare's birthplace in Stratford-upon-Avon with the inscription 'BIRTHPLACE OF THE/ IMMORTAL BARD/ STRATFORD ON/ AVON'. The inscription around the outside reads 'TERCENTENARY OF THE BIRTH OF SHAKESPEARE/ APRIL 1864'.
To read the complete article, see:
Shakespeare Medal (www.search.windowsonwarwickshire.org.uk/Details.aspx?&ResourceID=16941)
1964 Shakespeare 400th Anniversary Medal

A bronze medal commemorating the 400th anniversary of Shakespeare's birth, 1964. Made in the Soviet Union, designed by I. Daragan.
Marks & inscriptions
inscription : : obverse : head of Shakespeare to left, Globe Theatre in background right : 1564-1964 THE GLOBE, inscription : : reverse : lines from sonnet 54 as translated into Russian by Samuil Marshak (1887-1964) : Prekrasnoe prekrasnej vo sto krat, uvenchannoe pravdoj dragotsennoj (The beautiful is a hundred times as beautiful crowned by the precious truth), inscription : : reverse : Quotation from Sonnet 54 : O HOW MUCH MORE DOTH BEAUTY BEAUTEOUS SEEM/BY THAT SWEET ORNAMENT WHICH TRUTH DOTH GIVE, inscription : : reverse : William Shakespeare transliterated into Russian :,
To read the complete article, see:
Commemorative Shakespeare medal (http://collections.shakespeare.org.uk/search/museum/strst-sbt-1969-2-commemorative-shakespeare-medal/search/material:metal/view_as/grid/page/5)
To read the earlier E-Sylum article, see:
ROCKEFELLER'S SHINY DIMES (www.coinbooks.org/v20/esylum_v20n08a17.html)
The Künker auction house has several medals relating to Bonnie Prince Charles in their upcoming march 2017 sale. Here's an excerpt. -Editor
From Künker sale 292 (16 March 2017), No 5696. Medal 1685 on the execution of James Scott and Archibald Campbell after the suppression of the Monmouth Rebellion, which tried to prevent the Catholic James from ascending to the throne.
In 1814, Sir Walter Scott published his first historical novel entitled Waverly. He had chosen a topic, which should still make bestseller-authors rejoice, even to this day: A young prince who tries to recapture his father's kingdom against all reason. He is of course not supported by those in power, but rather by those who live on the edge of society, who are behind in technology but morally superior – the clans. They are defeated by the modern technology of the rulers, but the young prince manages to escape at the last second.
As it turns out, all of these clichés are true. The handsome Prince Charles, Bonnie Prince Charles, as the Brits still call him today, was the last Stuart, who sincerely tried to undo the Glorious Revolution, with the help of the Clans of the Scottish Highlands.
His grandfather, James II reigned from 1685 until 1689. He was Catholic and had tried to wrest more tolerance towards the Catholics and Quakers from the Protestant establishment. However, this would have meant that traditional higher classes would have had to cede some of their power. Of course they were not willing to do so. Thus they invited the son-in-law of James II, the Calvinist William of Orange, to take leadership. James had to flee.
To read the complete article, see:
Bonnie Prince Charles (www.kuenker.de/de/information/presseinformationen/aktuelle-mitteilungen/124)
The Royal Dutch Mint have issued a new medal in celebration of Dutch numismatic history, which began in 1567 in the city of Utrecht, home of the Royal Dutch Mint. For centuries, gold and silver coins minted under the authorities of the Dutch provinces earned the highest respect for both their quality of production and their strict adherence to weight and purity standards. The rijksdaalders, guilders, stuivers, and ducats that financed Dutch exploration and trade all over the world also became, in many parts of the world, the very standard for local coinage and currency. The easily recognised and familiar coins carried the crests of the varied states and even cities within the Dutch states. Today, the coins of the modern Kingdom of the Netherlands are some of the most widely collected internationally, for the same reasons the coins were admired long ago: their beauty, their quality, and their accuracy in terms of metal and weight. With the accession of Queen Beatrix in April 1980, the Netherlands Mint undertook to produce some of the most modern and technically advanced coins the world had ever seen, and the mint gained further respect and admiration for their ground-breaking designs.
The Netherlands Mint was, for a very long time, one of the country's oldest existing businesses, and it became especially important after the 1581 unification of all the Dutch provinces into the Dutch Republic. The initial mint was inaugurated by Spain's King Philip II (who was at the time king of the Spanish Netherlands), and it this entity that lasted until 1795. With the turmoil in France, the emergence of the Batavian Republic—which was allied with Emperor Napoleon and his empire—resulted in the formation of the Kingdom of Holland, with Napoleon's younger brother Louis being declared king. The Dutch mint produced the coins of Louis Napoleon and from September 1806 he appointed them the sole entity for the minting of coins for the Netherlands.
This arrangement lasted until 1811, when it the Dutch Republic became a province of France; it remained so until the capitulation of Napoleon and the end of the French Empire in 1813. In place of Louis Napoleon, the Dutch provinces united behind Prince William of Orange, who became king of the newly created United Kingdom of the Netherlands (which included the present-day country of Belgium). The mint was renamed 's Rijks Munt (the Rijk's Mint), and an additional minting facility was established in Brussels. When independence was granted to the Belgians under the leadership of Prince—now King—Leopold of Saxe Coburg Gotha, the mint in Utrecht was once again the only coin-producing facility in the Netherlands.
The Rijk's Mint underwent substantial change in 1910, when a new building was completed on the grounds of the City of Utrecht's post office. The distinctive building, which is a listed landmark, is today of one of the region's main tourist attractions. The location was strategically chosen, as the building is bordered by a canal that enables the coins to be transported by riverboats to the National Bank in Amsterdam.
The Rijk's Mint officially became a state institution in 1912 under the auspices of the Royal Treasury. In 1994, with a reformation of the structure of the treasury by the Dutch government, the Rijk's Mint transitioned into the new Netherlands Mint, an entity operated as a private firm with 100% of its shares vested in the treasury (which is under the authority of the Ministry of Finance). The Netherlands Mint was further enhanced in 1999 when Queen Beatrix awarded the Mint the prefix of "Royal," thus enabling it to refer to itself as the current Royal Dutch Mint. In November 2016, the Royal Dutch Mint was sold to a private firm in Belgium, who have taken up the task of restructuring the debts and expenditures due to failed contracts for the production of coins abroad that resulted in penalties and fines.
The crown-sized medal's design includes various scenes of coin production from the earliest times to the latest technology currently use in coin production. The commemorative inscription on the primary side includes Koninklijke / Nederlandse Munt / 450 JAAR, with the anniversary years 1567–2017 shown on the opposite side.

The Royal Dutch Mint, located on the Merwede Canal, Utrecht, the Netherlands
To read the complete article, see:
The Netherlands: Celebration medal marks 450 years of mint history (http://news.coinupdate.com/the-netherlands-celebration-medal-marks-450-years-of-mint-history/)
The Royal Canadian Mint have launched the first coin in a series that will highlight endangered species indigenous to Canada and North America. To symbolise these species' being cut out of existence, each coin will feature a cutout of the silhouette of the subject animal within in its natural habitat.
State-of-the-art technology and internationally renowned craftsmanship have come together to produce the first coin, which depicts the woodland caribou (Rangifer tarandus caribou). Sadly, this majestic mammal joins other Canadian creatures that are classified as at risk, threatened, or even endangered—particularly the Southern Mountain population of caribou, which is listed as threatened on Canada's Species at Risk Act (SARA). The coin represents an artistic tribute to a beloved species, and the overall design offers a haunting re-imagining of the Canadian wilderness without this national icon.
Designed by Canadian artist Trevor Tennant, the coin transports the onlooker to the mountainous landscape of western Canada, where detailed engraving and multiple finishes recreate a timeless snapshot of the wild. The distant peaks provide a breath-taking backdrop to the grassy foothills, which slope down to the tree-lined river below; and while the beauty of the engraved scene is unmistakable, it is the uniquely shaped cut-out that easily draws the viewer's eye. Innovative technology has skillfully carved out the outline of a woodland caribou, smoothly recreating its distinctive profile and towering rack of antlers. With its uniquely shaped cut-out, this pure silver coin shines the spotlight on the plight of the caribou, a national symbol whose numbers are in decline in Canada's wilderness.
To read the complete article, see:
Canada: New Endangered Animal Cutout series features woodland caribou (http://news.coinupdate.com/canada-new-endangered-animal-cutout-series-features-woodland-caribou/)
Someone has started a Change.org petition asking for a change or exception to the law prohibiting living persons on U.S. so President Trump can appear on a gold U.S. coin. -Editor
Regardless of your political affiliation, it's safe to say this is a very different Presidency than what the country has become used to. Love him or hate him, very few people have a neutral opinion about Donald Trump. Now there's a petition on Change.org to make an exception to federal law to allow for the creation of a gold coin bearing Trump's likeness. Presenting the Trump Gold Coin?
The petition starts out: "Every great ruler throughout history has had his face on a gold coin. Unfortunately a "federal law" prohibits living persons from being on U.S. coinage. Here's why that needs to change." The Founding Fathers passed a law early on in the United States preventing living persons from having their likeness on currency, presumably to differentiate the U.S. and its elected leadership from other countries which were ruled by a hereditary monarchy.
However, instead of aligning Trump with a monarchy, the petition goes on to align him with the common person: "Additionally, Donald J. Trump is the first successful reality television icon to ever become President. Ronald Reagan was a movie star, aligning him with the Hollywood elite. Reality television is the people's television." What could possibly go wrong?
There's even a corresponding infographic that lays out the argument for putting Donald Trump on a gold coin, and the points of argument include:
His Manhattan apartment is decorated with 24 karat gold
He isn't susceptible to bribes because he has more money than he will ever need
He is the only person who can make America great again, according to himself
I have no idea whether this is meant to be serious or is just a parody, but it wouldn't be the first time a joke got this far. There were 17 votes in favor when I first checked on Thursday evening. It was up to 18 by 7:30 Sunday evening. -Editor
To read the complete articles, see:
President Trump on a Gold Coin? (www.valuewalk.com/2017/02/trump-gold-coin/)
President Trump on a Gold Coin (https://invest.usgoldbureau.com/president-trump-gold-coin)
To read or sign the petition, see:
Put Trump On A Gold Coin (www.change.org/p/steven-terner-mnuchin-secretary-of-the-treasury-put-trump-on-a-gold-coin)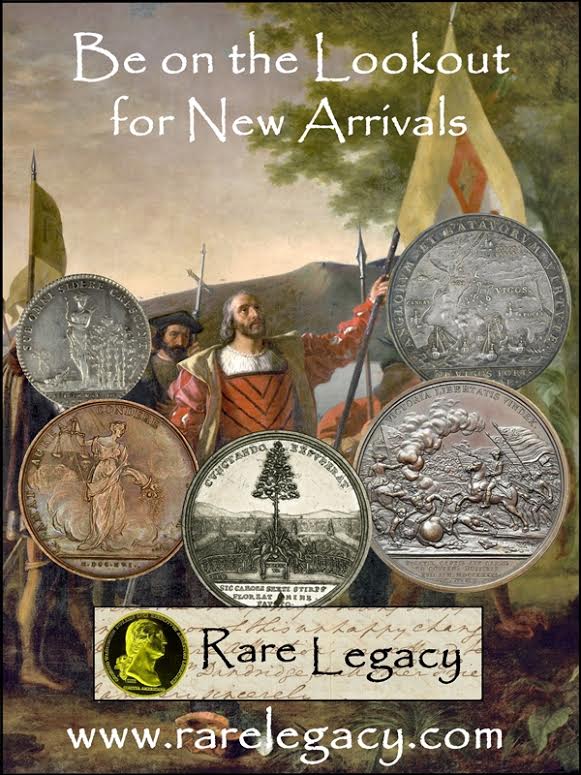 Charles J. Zoerb never set foot in Vietnam, but from his printing presses on Okinawa he helped create weapons to expose North Vietnamese infiltrators and help demoralize the enemy.
So, in his case, you could say the pen was mightier than the sword.
And Zoerb was well prepared for his role in the Army's 15th Psychological Operations printing branch. Before he was drafted, he had worked as a printer at Arcata Graphics in Cheektowaga.
Twenty-two years old at the time, Zoerb had never imagined he would be able to utilize his civilian trade. He was certain that when he was drafted he was destined to serve in the Army infantry in Vietnam.
With a top secret security clearance, he arrived on the Pacific island of Okinawa on Feb. 18, 1966, assigned to a fully furnished print shop that operated nonstop.
Under the guidance of U.S. military brass and South Vietnamese officials, Zoerb and 29 other printers produced counterfeit money and propaganda leaflets.
The fake currency, he said, was the more devious of what rolled off the presses.
"It was scattered from airplanes flying above North Vietnam. When infiltrators headed to South Vietnam with that money, they could be identified because the cash had special markings and serial numbers," Zoerb explained.
Those caught carrying the fake bills would be arrested and interrogated, he said.
"We printed tens of millions of these bills to also flood and destroy the economy in the north," he added.
The South Vietnamese officials, Zoerb said, paid the printers a rich compliment when they expressed amazement over the quality of the counterfeit cash.
The counterfeit operation occurred on the midnight shift for security purposes. During the day and evening shifts, printers churned out the propaganda pamphlets.
I am shocked, shocked that the Good Guys would stoop to this criminal behavior... So, have any of these counterfeits turned up in numismatic circles? -Editor
I passed this article on to our resident Vietnam expert Howard Daniel, who hadn't seen it yet. He's looking into this. He has some fake notes in his collection and perhaps some of them came from this source. -Editor
To read the complete article, see:
Vietnam-era veteran counterfeited, legally, to make life hard for enemy (https://buffalonews.com/2017/02/19/vietnam-era-veteran-counterfeited-legally-make-life-hard-enemy/)
An Irish woman who found a rare five-pound note engraved with a portrait of Jane Austen has donated it to charity.
The note, worth an estimated £50,000, was found in Northern Ireland by a woman known only as "J".
She sent the fiver back to the Scottish gallery it came from, and asked for it to be used to benefit a charitable cause.
"£5 note enclosed, I don't need it at my time of life. Please use it to help young people," she wrote.
The anonymous benefactor is known to be from County Donegal in the Republic of Ireland.
The gallery created the notes in conjunction with Birmingham micro-artist Graham Short.
Just four notes were specially engraved and spent in each of the home countries.
The first was found in a café in south Wales in December, with the second discovery coming in Scotland inside a Christmas card the same month.
The artist, Graham Short, had previously told the BBC that he spent it "in a small bar called Charlie's Bar".
When the gallery asked the woman to prove her find, she sent them a picture of the note, verifiable through its serial number, along with a dated copy of her local newspaper, the Donegal Democrat.
To read the complete article, see:
Mystery Irish woman gives £50k fiver to charity (www.bbc.com/news/uk-northern-ireland-39042329)
Here's another article noting that just one of the notes is still unclaimed. -Editor
Birmingham micro-artist Graham Short engraved minuscule 5mm portraits of Jane Austen onto the fivers.
Three of the four have already been discovered, the latest being found in a Northern Irish Bar.
Quotes from Austen's classic works have been carved onto the notes, and although they can be seen with the naked eye, a microscope is required to see the detail properly.
Now is the time to start searching down the back of the sofa, or in the pockets of your jeans for the elusive note.
The quotes inscribed on the banknotes are:
• AM32 885552: "To be fond of dancing was a certain step towards falling in love," from Pride and Prejudice
• AM32 885554: "I hope I never ridicule what is wise or good," from Pride and Prejudice
• AM32 885553: "A large income is the best recipe for happiness I ever heard of," from Mansfield Park
• AM32 885551: "If I loved you less, I might be able to talk about it more," from Emma
To read the complete article, see:
One of four rare Jane Austen five pound notes worth £50,000 remains undiscovered (www.essexlive.news/one-of-four-rare-jane-austen-five-pound-notes-worth-50-000-remains-undiscovered/story-30162929-detail/story.html)
To read the earlier E-Sylum article, see:
ARTIST SPENDS BILL ENGRAVED WITH MICRO-PORTRAIT (www.coinbooks.org/esylum_v19n51a30.html)
The story of India's surprise banknote withdrawal gets messier and messier as time goes on. Here's another headshaker story - an ATM loaded with toy money. -Editor
India's banknote crisis has plumbed new depths of farce after a cash machine in Delhi began issuing fake money, apparently from a toy shop.
The owner of a cash delivery company has been arrested after the machine in southern Delhi dispensed 2,000-rupee (£24) notes stamped by the "Children Bank of India".
When customers complained, police initially believed that they had uncovered a counterfeiting scam. Further inspection revealed that the fakes could be purchased in most toy shops. The notes all bore the serial number 000000.
The incident has again fuelled criticism of the decision by Narendra Modi, the prime minister, to scrap the 1,000-rupee and 500-rupee notes overnight in November in an attempt to prevent tax evasion.
The country was thrown into chaos as panicked Indians lined up outside banks to exchange now-worthless cash savings, and much of the economy ground to a standstill. For several days India's most valuable note was the 100 rupee, worth £1.20.
Accusing him of exchanging five original Rs 2,000 currency notes with the 'Children's Bank of India' notes, Delhi Police has arrested a 27-year-old man who worked at an ATM cash loading company in connection with the fake notes that were dispensed by an SBI cash machine earlier this month.
The 27-year-old accused, Mohd Isha, had been employed with a logistics and cash management firm for over a year. He was the custodian of the cash deposited in the SBI ATM in Sangam Vihar on the day the bogus notes were dispensed.
Romil Baaniya, DCP (South-East), alleged that their investigation pointed towards Isha's role in replacing the notes. "No one else had access to the notes that day. He removed five genuine notes and replaced them with the bogus notes which are easily available in the market and are used by children for playing purposes," Baaniya said.
To read the complete article, see:
Children Bank of India: Cash loader held for fake Rs 2,000 notes in Delhi ATM (www.hindustantimes.com/delhi/children-bank-of-india-atm-cash-loader-arrested-for-replacing-rs-2000-notes-in-south-delhi/story-h0Vrc4YpD1Pv1Xrw8PjgyO.html)
To read the complete article, see:
ATM issues toy money as cash crisis deepens (www.thetimes.co.uk/article/atm-issues-toy-money-as-cash-crisis-deepens-hwt7lpl6f)
Sometimes finding a present for a loved one can be hard.
However this man in Changchun, China proved that he can be inventive when thinking of a gift for his girlfriend, giving her a bouquet that is more than meets the eye.
The flowers were made from notes totaling 10,000 yuan (£1,168) and handed to the man's girlfriend in order to start the year of the rooster 'right'.
According to QQ.com, the man went into a flower shop in Changchun, Jilin province with a bag of 10,000 yuan (£1,168) on 13 February.

He asked the owner of the shop to make him a bouquet of roses using the notes.

The man told the owner of the shop that he wanted to give his girlfriend the 'right start' to the year of the rooster.

Now why didn't I think of that? -Editor

To read the complete article, see:
Who needs roses? Man declares his love to his girlfriend with a £1,100 bouquet made of banknotes (www.dailymail.co.uk/news/article-4248794/Man-declares-love-1-100-bouquet-banknotes.html)

This week's Featured Web Site is the Great Seal.