About Us
The Numismatic Bibliomania Society is a non-profit organization devoted to the study and enjoyment of numismatic literature. For more information please see our web site at coinbooks.org
Subscriptions
Those wishing to become new E-Sylum subscribers (or wishing to Unsubscribe) can go to the following web page link
Membership
There is a membership application available on the web site Membership Application
To join, print the application and return it with your check to the address printed on the application. Print/Digital membership is $40 to addresses in the U.S., and $60 elsewhere. A digital-only membership is available for $25. For those without web access, write to:
Terry White, Treasurer
Numismatic Bibliomania Society
P. O. Box 634,
Canal Winchester, Ohio
43110
Asylum
For Asylum mailing address changes and other membership questions, contact Terry at this email address: terrywhite5475@yahoo.com
Submissions
To submit items for publication in The E-Sylum, just Reply to this message, or write to the Editor at this address: whomren@gmail.com
BUY THE BOOK BEFORE THE COIN
Content presented in The E-Sylum is not necessarily researched or independently fact-checked, and views expressed do not necessarily represent those of the Numismatic Bibliomania Society.
New subscribers this week include: Rick Lussier, courtesy of Frank Draskovic; John Philips, and Friends of Dave Ellison. Welcome aboard! We now have 3,154 subscribers.
Thank you for reading The E-Sylum. If you enjoy it, please send me the email addresses of friends you think may enjoy it as well and I'll send them a subscription with your compliments. Contact me at whomren@gmail.com anytime regarding your subscription, or questions, comments or suggestions about our content.
This week we open with a new numismatic exonumia catalog and a sale reminder from Kolbe & Fanning, a note from retired literature dealer Orville Grady, two new books and word of the loss of a pivotal figure in American numismatics.
Other topics this week include Kagin's Artist Series catalogs, the Pogue collection, big trends in numismatics, maundy money, Sam Upham, Lewis Howe, the 1922 matte proof Peace dollar, U.S. Proof coins 1936-1942, the Congreve Method of banknote printing, and Trump dollars.
To learn more about Dickeson's Coin & Medal Safe, Upham's "mementos of the rebellion," price transparency in the rare coin market, the Louisiana Purchase commemorative half dollar, postage stamp envelopes, Bryan's tenno cento, and the largest mushroom in the world, read on. Have a great week, everyone!
Wayne Homren
Editor, The E-Sylum


Numismatic literature dealers Kolbe & Fanning are offering a nice selection of numismatic exonumia. Some of these items are quite rare, and all have a close connection to the hobby & business of numismatics. -Editor
KOLBE & FANNING ISSUE EXONUMIA CATALOGUE
Kolbe & Fanning have released our first catalogue devoted to numismatic exonumia: tokens, medals, badges, scrip and related items that pertain in some way to the coin collecting field. Examples include tokens issued by coin dealers or collectors, medals depicting prominent collectors or scholars, badges produced for coin shows, "Good For" tokens or scrip issued by coin firms, and so on. Much of the material included in the catalogue was collected by our founder, George F. Kolbe, over the years. The 90-lot PDF catalogue can be downloaded at numislit.com.
The catalogue includes many rare and often obscure items. Some interesting highlights include:


--Lots 1 & 2: 1873 Boston Numismatic Society medals in brass and copper
--Lot 5: a rare piece advertising Dickeson's Coin & Medal Safe
--Lot 6: a William Idler store card in silver
--Lot 16: a scarce gem uncirculated W. Elliot Woodward 5-cent scrip, graded PMG 65 EPQ
--Lot 8: an unlisted store card for F.C. Key & Sons, die sinkers & medalists
--Lot 41: a rare Tom Elder token commemorating the 1910 ANA Convention & his Peter Mougey sale (the list includes several other Elder tokens)
--Lot 64: serial number 2 of the New York Numismatic Club's first medal, honoring Frank C. Higgins
--Lot 65: the New York Numismatic Club medal honoring F.C.C. Boyd
--Lot 79: a 1921 ANA Convention medal
--Lot 82: V. Leon Belt's unique gold ANA President's Medal, weighing about one troy ounce and struck in .900 gold.
The catalogue is being published only in PDF form. No printed catalogue will be issued. It is being distributed first to those customers of ours who have signed up for our email list. You can sign up for our mailing list on our website at numislit.com. Kolbe & Fanning regularly issues fixed price PDF catalogues, so make sure you are among the first to know of them: most items offered are one of a kind.
Please email Kolbe & Fanning at orders@numislit.com or call our office at (614) 414-0855 to purchase lots. We look forward to hearing from you.
Kolbe & Fanning To Hold Sale 145 Saturday, April 22
Multiple Bidding Options Available
Kolbe & Fanning are looking forward to our Sale 145, which will take place on Saturday, April 22, 2017, beginning at 12:00 noon eastern time. The sale includes selections from the libraries of Italo Vecchi and Tom Cederlind, and features rare and desirable works from around the world.
With the launch of the new Kolbe & Fanning app and our firm's partnership with Auction Mobility, there are several different methods available for bidding.
Bids may be submitted by post to the Kolbe & Fanning office in Gahanna, Ohio, but must be received by Friday, April 21 at the latest. Similarly, bids may be faxed to the Gahanna office at (614) 414-0860, but must also be received by close of business on Friday the 21st.
Bids may also be sent directly to David Fanning by email at df@numislit.com or by mobile at (614) 256-8915. Phone and email bids cannot be accepted after 10:00 a.m. on the day of the sale, however, so please do not delay.
Live online bidding will be available during the sale through our custom auction platform at bid.numislit.com. Absentee bids may also be placed on this site at any time. Registration is required, and we strongly recommend registering before the day of the sale in order to avoid delays. As this is our first auction to be held with Auction Mobility, users will have to establish a brand-new account with them: your log-in information with our previous platform will not work. All lots are illustrated on this site, and the privacy of your identity and maximum bids is maintained.
Those wishing to participate on their devices can download the new Kolbe & Fanning app through the Apple or Google Play Store.
Printed catalogues have been mailed to established clients and a PDF of the printed catalogue has been posted to the main numislit.com website.
Kolbe & Fanning Numismatic Booksellers LLC is a licensed auction firm in the State of Ohio. For more information, please see the Kolbe & Fanning website at numislit.com or email David Fanning at df@numislit.com. We look forward to your participation.
To read the earlier E-Sylum articles, see:
KOLBE & FANNING'S SALE 145 CLOSES APRIL 22, 2017 (www.coinbooks.org/v20/esylum_v20n14a02.html)
KOLBE & FANNING SALE 145 HIGHLIGHTS (www.coinbooks.org/v20/esylum_v20n15a03.html)
(Former) numismatic literature dealer Orville Grady writes:
Researcher Roger Burdette has published a new book on the new book United States proof coins of 1936-1942. Great! Here's the publisher's announcement. -Editor
A stunning new book, United States Proof Coins 1936-1942 by Roger W. Burdette, has just been released by Seneca Mill Press LLC.
This much anticipated book covers proof coins made at the Philadelphia Mint from 1936 through 1942 in detail. Subjects include background and origin of the series, the number of pieces struck from each die, when dies were pulled from service, delivery dates of coins, plus quantities sold and returned for destruction.
The coins are examined both by year of issue, and individually by date and denomination. Clear, logical text and hundreds of full color illustrations provide the collector and numismatic professional with encyclopedic coverage of the fascinating series.
The table of contents, below, reveals the extent of United States Proof Coins 1936-1942 research information included in the publication.
Foreword by Q. David Bowers: 11
Acknowledgements: 13
Origin of Modern Proof Coinage: 15
Manufacturing Proof Coins: 23
Summary of Proof Coins by Date: 55
Proof Coins by Denomination: 93
Lincoln Cents: 95
Five Cents (Nickels): 131
Liberty ("Mercury") Dimes: 194
Washington Quarters: 236
Walking Liberty Half Dollars: 281
Bibliography: 330
Overall, there is surprisingly little duplication of content between the chapters. Author Roger W. Burdette noted, "It has been amazing to go through the data and analysis, and then see unexpected results and explanations appear – almost magical.
Based on Mr. Burdette's research into never-before-seen U.S. Mint documents and notebooks, United States Proof Coins 1936-1942 resolves many long-standing mysteries of the proof series. Among these are the origin of "1940 reverse of '38 nickels," "1939 reverse of '40 nickels," production of "cameo proofs," and quantities actually sold during the year of issue.
The book is 330 pages, full color, and 8-1/2x11-inches with hundreds of illustrations. Each book includes a CD-ROM containing the full text in searchable format. Experience with this approach for the book From Mine to Mint demonstrated that a CD is a much more effective, convenient and accessible indexing method that the traditional printed approach. The digital file may also be transferred to the purchaser's portable digital device for use away from home or office.
Roger Burdette has turned his exceptional research and writing to the topic of 1936 to 1942 proof sets some 80ish years after they were produced. This full color book with hundreds of illustrations covers this series in detail down to the number of pieces struck from each die, when dies were pulled from service, delivery dates of coins and quantities sold and returned for destruction. Burdette reports that it was amazing to go through the data and analysis, and then see results and explanations appear – almost magically (and you know how we love magic at Wizard Coin Supply!). The Forward by noted author, researcher and coin dealer Q. David Bowers summarizes United States Proof Coins 1936-1942, Eightieth Anniversary Edition exceptionally well:
Binding: Paperback
Edition: 1st
Publication Date: April 4, 2017
Size: 8.5x11
Pages: 330
Price: $39.95
I'd already absorbed a great deal about the topic from dinner conversations with Roger at our monthly Nummis Nova meetings. Dave Bowers summarizes some key points here. -Editor
For more information, or to order, see:
United States Proof Coins 1936-1942, Eightieth Anniversary Edition (www.wizardcoinsupply.com/united-states-proof-coins-1936-1942-eightieth-anniversary-edition)
The manual, containing 450 pages of which nearly 300 are in full colour, also includes five CDs of information of interest to the specialist interested in this facet of numismatics. Because it includes the production process at the Royal Canadian Mint in Ottawa in the 1960s and 1970s for the most part, it is of historical significance to every numismatist interested in the study of the creation Fifteen dividers separate the major sections which cover every facet of what is arguably the most popular specialty numismatic collectible today, with each chapter liberally illustrated with errors and varieties. Although the basics of the text and illustrations are taken from Regitko's eight years' worth of columns in CCN, it is greatly expanded upon. As well, considerable additional material has been added. The first chapter of the manual covers how blanks were cut out from strip and processed in the past that caused all kinds of clips. How to authenticate blanks and clips is explained, assisted by illustrations of both genuine and phony examples as well as a detailed explanation of the so-called Blakesley and English Effects.
Die-related errors and varieties are next, followed by errors produced by the minting press, including set-up, feeding, striking and ejection. The "Tools" section includes write-ups on every conceivable item one might want to assist in examining, identifying and authenticating errors and varieties, including a listing of books and catalogues. Two whole sections dealing with the identification of genuine and phony errors are also well-illustrated, including the difficult types with missing metal.
The "Terminology" chapter discusses terms that were used since errors and varieties came on the scene, including those used by Hans Zoell in his various publications. Out-of-favour, bad and simply wrong terms are brought to the readers' attention in an attempt to prevent others from repeating information that has been proven incorrect.
The chapter "Varieties you are not looking for" covers recently discovered errors and scarce varieties that are lurking out there, to be discovered by people who know what to look for.
Errors found on $2 coins as well as on colourized circulating coins are covered in separate chapters. These include some types that you might not be aware of because some inexpensive tools are required to see them.
Other topics are "Security at the Mint" and "Backdoor Jobs from the Royal Canadian Mint." This last section recaps some of the shenanigans that have taken place at the Mint in past years, such as the spectacular errors of Canadian coins that originated at the little known branch plant at Hull, PQ. The author also delves into his involvement in assisting the Mint in closing some "backdoors."
Errors from private mints, including the Badger Mint, Sherritt Mint and Lombardo Mint, include transportation tokens, municipal trade dollars, medals and other mediums of exchange that form part of numismatics, are illustrated. Numerous token errors of the Toronto Transportation Commission are shown. Transportation ticket errors and even error transfers are touched upon.
Students at the four seminars run by Regitko stated that they consider the manual alone worth the cost. However, there is considerable additional content.
Five CDs containing videos relating to errors and varieties are included. One of the CD contains Regitko's 43-minute presentation he gave at a Humber College seminar sponsored by the Royal Canadian Numismatic Association. It covers the creation of the strip, cutting out of blanks, adding the rim, and a step-by-step explanation of the minting process at the RCM, accompanied by images of the errors that occurred during each step, similar to the expanded presentation contained in chapters 1 and 2 of the manual.
Two interesting videos included on the CDs are the production process at the Royal Canadian Mint in 1920 and at the U.S. Mint in 1940.
Other videos also cover the more recent production process at the U.S. and Canadian Mints, and various videos from YouTube that bring out the good and the bad of the Internet, with presentations on wonderful errors and ridiculous claims and values.
The total cost of the Manual, including the CDs, is $115. This includes packaging and postage to anywhere in Canada. Additional shipping cost for U.S. orders will be calculated at cost. Inventory is on hand for immediate ship-out or for pickup at the Trajan office in St. Catharines.
Regitko states: "It took most of my life to accumulate the most complete typeset of Canadian error coins that anyone ever managed to gather. Although my column in CCN shared a lot of images and background over an eight-year period, the Error and Variety Educational Manual gave me the opportunity to showcase the colour images in one place. It also allowed me to publish the stories of their creation and background that would otherwise be lost to the rich history of Canadian numismatics."
For more information, or to order, see:
Error and Variety Educational Manual (https://coinstampsupplies.com/product/error-variety-educational-manual/)
Jim Ruddy, coin dealer, author, and business partner of Q. David Bowers has passed. -Editor
Dave Bowers writes:
James F. Ruddy
Date of Birth: 1933 Mar 31
Place of Birth: Wilkes-Barre, Pennsylvania
Attended State University of New York 1950 to 1953. Married to Marge Zucha 1953 to 1966, to Nancy Conklin 1967 to 1981 and to Sue Harper after 1986. He has two daughters. Employed by Ansco, a division of General Airline and Film Company of Binghamton, New York, 1953 to 1956.
He began collecting in 1953 and placed his first ad in Numismatic News in July 1954. Ruddy served as secretary of the PNG 1960 to 1964 and received the Distinguished Service Award. In 1990 he received their Founders Award. Ruddy was involved with several numismatic businesses: James F. Ruddy, Johnson City, New York 1953. Triple Cities Coin Exchange, Johnson City, New York 1954 to 1958. His first auction was held July 18, 1956. Penn-New York Coin Co. Johnson City, New York, with David Bowers. They conducted one auction July 27, 1957. Empire Coin Company, Johnson City, New York, with Dave Bowers, April 1958. Empire Topics No. 1 was published May-June 1958. The partnership was dissolved July 20, 1960, and Ruddy continued to operate Empire. They continued to advertise separately through June 1961.
By July 1961 Bowers and Ruddy were back together DBA Empire Coin Co., inc. Jaymar Corporation about 1960. Paramount International Coin Corporation with DiSalle, Humbert and Kelly June 30, 1964, to August 15, 1967. Ruddy was vice president and treasurer. Empire and Paramount both did business until 1966. At that time Paramount merged with Empire as well as Kelly's firm World Numismatics, Inc. James F Ruddy, Hollywood California, 1968 to 1970. Ruddy Investments, publisher of Ruddy's Review. Four editions were issued in 1969 and 1970.
Bowers and Ruddy Galleries in Hollywood, California, from 1971 until April 1977. They conducted 63 auctions. The firm was acquired by General Mills in 1974. Author of Photograde in 1970. The first printing was 2000 copies. By the 18th printing, 500,000 copies were in print.
Ruddy developed "Ruddy's 1930s General Store Museum" in Palm Springs, California. The museum building was donated to the city in 1987. He has served on the board of The Manuscript Society and as vice president 1988 to 1992. His collection of encased postage stamps was sold at auction by Bowers and Merena June 19-21, 1984.
bio: RCR 82; correspondence, 1991
Harvey Stack writes:
Dwight Manley adds:
I never had the pleasure of meeting Jim, who had retreated from numismatics by the time I became active. But through his books, business and activism he was a giant in the field. Pete Smith did have the opportunity to meet him in 1983, and he shared the following inscription. Thanks. -Editor
Dealer Don Kagin submitted this announcement about his firm's plans to continue commissioning fine artists to illustrate auction sale catalog covers. Shown is the cover of Kagin's 1983 American Numismatic Association sale, illustrated by artist Peter Max. -Editor
KAGIN'S AUCTIONS INTRODUCES ARTIST SERIES CATALOG COVERS
Don Kagin, president of Kagin's Auctions announced through The E-Sylum that they have launched a special Artist Series Catalog Cover.
"Inspired by the terrific feedback we received about the cover of our recent ANA World's Fair of Money Auction Catalog, we will be working with cover design contest winner, Chris Costello, to source artists' designs for our future auctions," offered Kagin.
Over 50 artists from around the world submitted over 135 designs to an independent panel composed of Ken Bressett, David Harper, Mary Lannin, Heidi Wastweet, and Barbara Gregory who picked the finalists including Costello.
Costello, a graphic artist and illustrator, serves on the board of Trustees for the Cyrus Dallin Art Museum and is a United States Mint Artistic Infusion Program Artist. He is credited with 15 designs that appear on American coins and medals.
"In this world of internet bidding, many collectors have eschewed receiving catalogs; some even saying that 'they just add to the clutter'. We thought it's time to re-emphasis the connection between art and numismatics by making the auction catalog itself a collectable work of art," Don explained.
From now on, Kagin's Auctions catalogs will feature a unique artistic rendering incorporating numismatic imagery. "We will be awarding gold and silver coins to the top four design artists for each catalog.
"We hope in this way we can bring more artists and art enthusiasts to our field," concluded Kagin.
The next Kagin's auction will be September 15, 2017 in Santa Clara, California. The catalog is free to all E-Sylum readers by contacting nina@Kagins.com or calling 888-852- 4467.
This is a great development. Perhaps it will inspire other auction houses to up their game in creating memorable and collectible physical records of their coin sales. -Editor
To visit the Kagin's web site, see:
http://kagins.com/
In a Stack's Bowers blog article published April 13, 2017, Dave Bowers reflects on the recently concluded run of five sales of the D. Brent Pogue collection. -Editor
It seems like only yesterday, but it was in January 2014, slightly over three years ago, that Chris Karstedt and I went to Dallas to plan the presentation of the D. Brent Pogue Collection on behalf of Mack Pogue and his son Brent. Mack and Brent had been friends for many years. I have many nice memories of both attending a number of our landmark auctions—such as the 1979-1981 Garrett sales for the Johns Hopkins University and our October 1982 sale of the Louis E. Eliasberg Collection of United States Gold Coins. Beyond that, Brent on his own has attended more of our sales and events than I can count! Along the way we became close friends.
Brent, who took the lead in forming the collection, was and still is a connoisseur par excellence. Starting as a teenager, time was on his side. He began in the right way—by assembling a fine working library of standard reference books and auction catalogs. As obvious as this may seem as a path to success, relatively few collectors do that. Today in 2017 many people will spend, say, $1,600 on a common-date double eagle, but if I suggest that they spend the same amount on books, only a few will do so.
In brief, there is no substitute for knowledge when it comes to forming collection. Although the Internet, price lists, and other sources beckon, there is no better way to gain knowledge than by purchasing books that give information about coin designs, minting procedures, and more.
Today if I were at a convention and was arranging a program, and a speaker was delayed in arriving, I could ask Brent, "Could you give a program on coins of the 1790s?" and he could do it superbly, and without preparation.
As we conclude Part V of our D. Brent Pogue Collection auction series, there is still more to do with the Pogue family. This includes completing a book that will be an overview of numismatics from 1792 to 1840, the main focus of the coins we sold in the first five sales, plus glimpses of the American scene during that time.
As a numismatic bibliophile I think nothing of spending $30-$50 on a decent new book for my library. Yet some can't be bothered to part with $5. To me and my fellow bibliophiles, the knowledge within is quite valuable, and doing his homework certainly paid off for Brent Pogue. While the Pogue family investment in the collection was large, so were the returns. -Editor
To read the complete article, see:
The D. Brent Pogue Collection in Retrospect (www.stacksbowers.com/News/Pages/Blogs.aspx?ArticleID=2499)
Last week CDN was privileged to attend the final installment of the Pogue Collection auction held by Stacks Bowers. This session was held in the historic setting of Evergreen House near the campus of John Hopkins University. In remarks prior to the start of the sale, Q. David Bowers accurately noted that there was an "old school" feel to the event, as the room was packed with nearly every seat taken, reminiscent of important auctions held prior to when online bidding became commonplace.
Despite the crowd on hand, the jewel of the session, the PCGS PR65 Dexter 1804 dollar went to an internet bid (placed by Kevin Lipton and John Albanese), and sold for $3.29 million. There was spirited bidding for two other early dollars, with the gem 1802 Narrow Date bringing $329,000 and the 1802 Proof at $352,500. A prior lot, the Pogue gem 1839 No Drapery half dollar, brought in a strong $141,000. There were fireworks aplenty once the copper lots began. The clear top lot was the finest-known 1811 half cent, graded PCGS MS66RB, which sold for $998,750. One of the few circulated half cents in the sale, the finest known 1802/0 graded PCGS XF45, blew away its estimate to sell for $199,750.
This auction contained two AU 1793 Liberty Cap large cents, both of the Sheldon-13 variety. The PCGS AU58 coin brought an eye popping $940,000 while the PCGS AU53 sold more reasonably for $376,000. Arguably the most visually appealing large cent in the sale, the PCGS MS67RB 1794 Apple Cheek brought down $446,500. The finest known 1796 Liberty Cap cent of any variety, the PCGS MS66+RB, exceeded even the most optimistic of estimates at $705,000. Among the later date cents, the only known mint state 1839/6, PCGS MS65+BN sold for a record $376,000. All together, the cents brought more than $12 million.
A special moment occurred a little over halfway through the sale when the announcement was made that the Pogue collection had surpassed the $100 million mark. All told, the fifth part of the collection totaled a bit over $21.4 million for a grand total of $106.72 million. Despite the fact that the Pogue coins are beyond the budget of many collectors, there are benefits and lessons to be drawn here that are important to recognize. First, the sale of coins on this level attracts the attention of individuals willing to enter the market with substantial funds, because they see the solid foundation of the coin market and do not have to worry about long-term stability. The Pogues did very well financially on many of the coins in their collection, and a savvy individual will recognize this.
One of the greatest and underrated aspects of the rare coin industry—when compared to other collectibles—is the amount of research data on prices and price performance available to the buyer. Nowhere else can one find this type of transparency and market driven pricing in the spectrum of collectible objects.
To read the complete article, see:
POGUE COLLECTION BREAKS THE $100 MILLION BARRIER! (http://blog.greysheet.com/2017/04/13/pogue-collection-breaks-the-100-million-barrier/)
The CDN Editors had occasion to attend the Hong Kong Coin Show on April 7-9 in conjunction with the release of our newest pricing newsletter, the Goldsheet. The Goldsheet covers the pricing of certified modern Chinese Panda coins, and area which has seen increasing demand over the past two decades.
For most of our American readers, the Chinese market is completely foreign, both literally and figuratively. Americans may be surprised to hear that the rare coin market in Hong Kong and mainland China is incredibly robust and active. The team at Stacks Bowers jumped from the Baltimore show sales straight to Hong Kong to hold a series of live auctions here starting with classic Chinese coins and ending with contemporary Panda-era issues.
The question for us at CDN is what degree will collectors of Chinese certified coins cross over to U.S. coins, and visa versa. There are already dozens of U.S. coin dealers who have made this leap, including Greg Krill of North Bay Rare Coins. Greg has seen the benefit of dealing in both areas, and we expect many more will follow. From an American perspective this market is still in its infancy and there is plenty of potential for dealers to get started here.
Gerry writes:
To read the complete article, see:
ASIAN COIN MARKET COMES INTO FOCUS (http://blog.greysheet.com/2017/04/13/asian-coin-market-comes-into-focus/)
To read Gerry's blog, see:
www.seateddimevarieties.com/DailyBlog.htm
It's one thing to pass the collection plate for a few coins from parishioners.
It's another when a single donated coin can help build a church.
In February, Ben Lamb, pastor at GracePoint, approached his congregation during two services about a funding issue.
The mobile church, which has been setting up shop each week at Washington Township Elementary School, was in the midst of raising funds for a massive building project to turn a former furniture store off of U.S. 30 in Valparaiso into a permanent home.
Church officials needed to provide $300,000 to their lender before the bank would release the funds for the project. The money was due in a matter of days and the church didn't have it. The coin helped pave the way.
"Our people have been resilient, giving money and pledging, but we were down to this $300,000 gap and for us, that's a lot of money," Lamb said, adding he was ready to give the members their money back.
After the first service, a man donated $150,000, he said. But what happened after the second service changed the course of the future building project.
A woman who'd been coming to the church for less than a year approached Lamb and said she was willing to offer a gold coin as a guarantor for the lender. If the church raised the money, the coin would be returned to her.
The next day, Lamb met the woman, who asked him to protect her identity, and told him she wasn't comfortable being a guarantor. She told him God had been good to her and she had to give the coin to the church outright. She estimated its worth at $300,000.
The 1866 Double Eagle gold coin was stamped with "In God We Trust," and coin experts said it was the first year the motto appeared on $20 coins. It was a proof coin, meant for collectors and not commerce, though many may have been spent or melted down over the years. Of the original 30 coins in the batch, experts said that maybe half of those are still in existence.
The woman told Lamb her late husband was a coin collector and the coin was the first one he found.
"It's just weird because I began to not trust" as the church neared its deadline without the money it needed, Lamb said, "and this is the first $20 gold piece stamped with 'In God We Trust.'"
The church was founded in 2009 with 24 members, Lamb said, and now has around 750 congregants. Without a permanent home, the church meets each Sunday at the elementary school, arriving with a trailer full of sound and other equipment that has to be set up and torn down every week.
"It's been hard. We definitely believe attendance will explode once we have a permanent location," he said.
Once Lamb had the donated coin in hand, he started researching its history and auction houses that could sell the coin. He found Heritage Auctions, which was willing to cut its fees for the church.
Lamb, accompanied by the woman who was donating the coin and some staff members, drove to Chicago to meet with officials from Heritage Auctions to turn over the coin, an experience he described as "so nerve wracking."
In a gesture of faith in the coin's worth, Heritage wired the church $150,000 toward what the church owed its lender. That, along with the member's donation, meant the bank would release the funds for the project.
"We are elated and we can't wait to help the church this way," said Sarah Miller, director of numismatics for Heritage Auctions' New York Office.
Heritage Auctions plans to sell the coin April 27 during a premium auction at a convention center in Schaumburg, Ill. Bids are being taken online now; by Friday morning, $140,000 had been bid for the coin and Miller said the final online amount will be the starting point for the live auction.
"Not only are there so few (of the coins) but this one is in wonderful condition. The condition and the rarity really make this coin a specialty," she said. "Even though these coins were never made to be spent, in times of hardship they were, because $20 was a lot of money at the time."
To read the complete article, see:
Donated gold coin brings trust to church project (www.chicagotribune.com/suburbs/post-tribune/news/ct-ptb-valparaiso-church-gold-coin-st-0416-20170414-story.html)
Here's an excerpt from the Heritage lot decription, which includes a roster of the ten known examples. What a great coin! -Editor
1866 Liberty Double Eagle, PR65 Cameo
Outstanding Quality and Eye Appeal, Gold CAC
Only 10 Examples Traced
1866 $20 With Motto, PR65 Cameo NGC. Gold CAC. According to Mint records, only 30 proof Liberty double eagles were struck in 1866. Twenty five examples were delivered for inclusion in the proof sets on January 15, 1866, and five more were delivered on June 8 of that year. The number actually distributed is unknown, but the June striking might indicate the initial 25 sets had sold out. The number of coins surviving today is much smaller, as PCGS and NGC have combined to certify only 15 coins, including an unknown number of resubmissions and crossovers (3/17). PCGS CoinFacts estimates the surviving population as 14-16 examples in all grades, while our roster of known specimens lists 10 coins, with three pieces impounded in institutional collections at the Smithsonian Institution, ANS, and the Bass Foundation. No example of the 1866 proof double eagle has been publicly offered by the leading auction companies since 2007.
The design of the double eagle was modified in 1866 to include the motto IN GOD WE TRUST on the reverse. The new reverse motif, known as the Type Two design among series specialists, may have increased collector-demand for the double eagle in 1866, accounting for the extra coins struck in June. Unfortunately, gold proofs brought only small premiums when offered at auction in the 19th century, so many owners, or their heirs, resorted to spending these pieces for face value during hard financial times, as twenty dollars represented a significant amount of spending power in those days. Walter Breen and other researchers refer to several impaired specimens of the 1866 double eagle in their writings, but none are currently listed in population data from the leading grading services. It is certainly likely that the small mintage of 1866 proof double eagles suffered considerable attrition in this manner.
We believe the coin offered here first surfaced in the collection of David S. Wilson, a collector from Pittsburgh who spent 50 years building his collection. Wilson had a remarkable run of gold proof sets from 1860 to 1905, which he apparently purchased directly from the Mint every year. Thus, this coin can trace its history all the way back to the Mint in 1866.
It was owned by several famous collectors over the years, like William Cutler Atwater and Louis E. Eliasberg, Sr. Wilson's proof set was split up by B. Max Mehl in his sale of Atwater's collection, so this coin has been offered individually since that time (1946). Its last auction appearance was in the January-February Auction, held by Superior Galleries in 1993, which also featured the King of Siam proof set.
To read the complete article, see:
1866 $20 With Motto, PR65 Cameo NGC. Gold CAC.... (https://coins.ha.com/itm/liberty-double-eagles/double-eagles/1866-20-with-motto-pr65-cameo-ngc-gold-cac/a/1254-4356.s)
The Queen has marked Maundy Thursday by handing out Maundy Money - a tradition dating back to the 13th century.
Accompanied by the Duke Of Edinburgh, she was in high spirits as she distributed coins to 91 men and 91 women at Leicester Cathedral.
Hundreds of well-wishers lined the route from Leicester station to the cathedral - where the last Plantagenet king, Richard III, is buried - in a bid to catch a glimpse of the royal visitors.
The Queen, wearing a deep jade dress, matching coat and hat by Angela Kelly, gave two bags to each of the 182 recipients, who were chosen in recognition of the service they have provided to the community and church.
Among them was Ted Cassidy, who said: "It's been such a wonderful occasion - she's amazing because she smiled at every single person and then spoke to the children at the end.
"I thought 'She's just incredible, a wonderful woman'.
"I got a surprise letter four months ago and I couldn't believe it, it was such a wonderful surprise."
Mr Cassidy admitted he was "quite nervous" before being handed the money.
The 70-year-old said: "It was just amazing to have her so close to me and such a gentle person.
The Queen handed two purses - one white and one red - to each person during the service at the cathedral in the East Midlands city, and has now conducted the Maundy service in every Anglican cathedral in England.
The red purse contained a £5 coin, commemorating the Centenary of the House of Windsor and a 50p coin commemorating Sir Isaac Newton, while the white purse containing uniquely minted Maundy coins, equating in pence to her age.
The Royal Maundy is an ancient ceremony which originated in the commandment Christ gave after washing the feet of his disciples the day before Good Friday.
To read the complete article, see:
Smiling Queen charms Maundy Money recipients at Leicester Cathedral (www.telegraph.co.uk/news/2017/04/13/smiling-queen-charms-maundy-money-recipients-leicester-cathedral/)
For other articles, see:
Queen distributes Maundy money at Leicester Cathedral traditional ceremony (www.express.co.uk/news/royal/791470/Queen-Maundy-Thursday-Leicester-Cathedral-century-traditional-ceremony)
Queen moves congregation to tears at Maundy service (www.dailymail.co.uk/wires/pa/article-3507203/Queen-hand-commemorative-90th-birthday-coin-Maundy-money.html)
For more information, see:
http://maundymoney.info/
The latest addition to the Newman Numismatic Portal is some interesting correspondence from the Louisiana Purchase 150th Anniversary Association to Eric P. Newman on March 20, 1953. Project Coordinator Len Augsburger provided the following report. -Editor
The Louisiana Purchase Commemorative Half Dollar That Wasn't
The Newman Portal continues to process the Eric P. Newman correspondence files, and this week we scanned a file on the Louisiana Purchase commemorative half dollar of 1953. Independently proposed in 1952 by the Missouri Historical Society (MHS) and the Louisiana Purchase 150th Anniversary Association, this half dollar was intended to commemorate the 150th anniversary of the purchase which conveyed from France to the United States nearly a million square miles of land at a cost of fifteen million dollars.
Newman was active in the MHS, had a relationship with the Missouri 12th district congressman Tom B. Curtis, and stepped into the "point" role to advocate on behalf of MHS for the commemorative coin. Correspondence flows for the next two years between Newman, U.S. Congress members, MHS, and the Louisiana Association, as the bill moved through committee, the House, and the Senate.
Everything was in proper order until the bill landed on President Eisenhower's desk in February 1954. The president vetoed the bill, citing lack of public interest in previous commemorative issues and multiple organizations lobbying for similar coins. The Carver/Washington commemorative half dollar (1951-1954) thus became the final piece in the "classic commemorative" series spanning 1892 to 1954, and the program remained silent until 1982, upon the occasion of Washington's 250th anniversary of birth.
What a shame - so much effort for nought. Yet the commemorative half program by that point was indeed getting bogged down and bloated, and something had to give. Check out the correspondence for more information on The Commemorative Half That Might Have Been. -Editor
Link to Louisiana Purchase Half Dollar correspondence file:
https://nnp.wustl.edu/library/archivedetail/518180
Money Talks Speakers Wanted for Denver World's Fair of Money
American Numismatic Association (ANA) members are encouraged to share their ideas and research with fellow hobbyists by delivering a Money Talks presentation at the 2017 World's Fair of Money® in Denver, Colo., Aug. 1-5 at the Colorado Convention Center. Those interested in presenting can submit an online proposal here. Proposals are due no later than May 15.
The informative 30- to 45-minute presentations are presented by some of the hobby's most noted authorities, and allow collectors to share their expertise with the numismatic community. Presentations from previous shows include: Trends that are Shaping the Coin Collecting Hobby Today; Double Dimes and the Amazing Discovery at the Carson City Mint; Announcing a New Grading System; and more.
Money Talks presentations should be accompanied by digital images or slides. Speakers should arrive 15 minutes prior to their presentation to set-up. Contact Sam Gelberd, the ANA's numismatic educator, at (719) 482-9846 for additional information.
Proposals can be submitted online, [or] emailed to sgelberd@money.org.
To read the complete article, see:
MONEY TALKS NUMISMATIC LECTURES (www.money.org/numismatic-events/money-talks)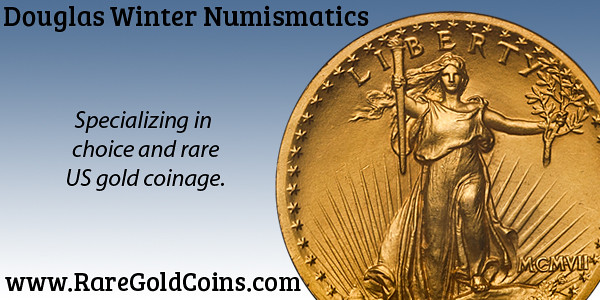 A Coin Catechism
Numismatic bibliophile Dave Hirt of Frederick, Maryland writes:
Thanks. I found a copy on Google books and took the above cover closeup from there. -Editor
To read the book on Google Books, see:
A Coin Catechism By Jacob Kendrick Upton (https://books.google.co.in/books?id=LyM5AAAAMAAJ&printsec=frontcover#v=onepage&q&f=true)
Newman Portal User Forum at Central States
In her Newsletter #12 published April 15, 2017, E-Sylum advertiser Shanna Schmidt writes about the April 26-30 Central States Numismatic Society:
To visit the Newman Numismatic Portal, see:
https://nnp.wustl.edu/
To visit Shanna's web site, see:
www.shannaschmidt.com
More on the Steamer J.A. Cotten
Dave Schenkman writes:
To read the earlier E-Sylum article, see:
SELECTIONS FROM THE NEWMAN INTERNET 3 SALE : Undated Steamer J.A. Cotten 25 Cents Note (www.coinbooks.org/v20/esylum_v20n15a25.html)
More on Test Notes
Kavan Ratnatunga of Sri Lanka writes:
Many thanks - great references. -Editor
To read the earlier E-Sylum article, see:
NUMISMATIC NUGGETS: APRIL 9, 2017 : Eight Test Bank Notes (www.coinbooks.org/v20/esylum_v20n15a26.html)
Bob Vlack's Coin Envelopes
Andy Singer writes:
I knew one of our sharp-eyed readers would be able to identify the style. Thanks! -Editor
To read the earlier E-Sylum article, see:
NUMISMATIC NUGGETS: APRIL 9, 2017 : 1640 French Colonial Fleur de lis Counterstamp (www.coinbooks.org/v20/esylum_v20n15a26.html)




Plaquettes Mounted In Wood

Regarding plaquettes, Tony Terranova writes:
Thanks for the photo! Nice. -Editor
To read the earlier E-Sylum article, see:
VOCABULARY TERM: PLAQUETTE: Mounting plaquettes (www.coinbooks.org/v20/esylum_v20n15a17.html)








Female Outstanding Young Numismatist Award Winners Sought

Pete Smith writes:

Pete adds:

For more information on the award, see:
OUTSTANDING YOUNG NUMISMATIST OF THE YEAR AWARD (https://www.money.org/membership/awards/outstanding-young-numismatist-of-the-year)

More On Ambrose Swasey

Regarding Assay Commission Member Ambrose Swasey, Bruce Bartelt writes:
Thanks. Numismatic connections are everywhere! -Editor
To read the earlier E-Sylum article, see:
NOTES FROM E-SYLUM READERS: APRIL 9, 2017 : Assay Commission Member Ambrose Swasey (www.coinbooks.org/v20/esylum_v20n15a13.html)
Notes From Gary Beals
Gary Beals of Segovia, Spain writes:
Thanks. Here are links to the referenced articles. -Editor
To read the earlier E-Sylum articles, see:
NEW €50 EUROPA SERIES BANKNOTE ISSUED (www.coinbooks.org/v20/esylum_v20n15a36.html)
NUMISMATIC NUGGETS: APRIL 9, 2017 : 1892 Columbian Exposition Medallion (www.coinbooks.org/v20/esylum_v20n15a26.html)
Notes From Jacob Lipson

Jacob Lipson of Montreal, Quebec writes:
I hadn't heard the "Drop a caribou" phrase, nor had I seen this medal. Thanks! Can anyone help? -Editor
To read the earlier E-Sylum article, see:
NOTES FROM E-SYLUM READERS: MARCH 26, 2017 : On 'Dropping a Dime' (www.coinbooks.org/v20/esylum_v20n13a12.html)
Quarter Book help Sought
Dave Bowers reports that he and editor Amanda Piarino at Whitman Publishing Company are busy creating the second edition of A Guide Book of Washington and State Quarters, which will be slightly retitled to reflect the later territorial and America the Beautiful quarters.
Like other Whitman books, this has been a best-seller and reaches not only established numismatists, but thousands of new faces through the wide distribution channels.
Dave is seeking any anecdotes, color pictures, or other information that might be of use in describing the quarters minted from 2006 to the present year. Subjects can include launch ceremonies, distribution, or any news items. A credit will be given for any items used. Dave is on a deadline and would need contributions within the week. Contact him at: Dave Bowers, qdbarchive@metrocast.net
Nabesna Alaska Token Help Sought
Dick Hanscom of Alaska writes:
Can anyone help? -Editor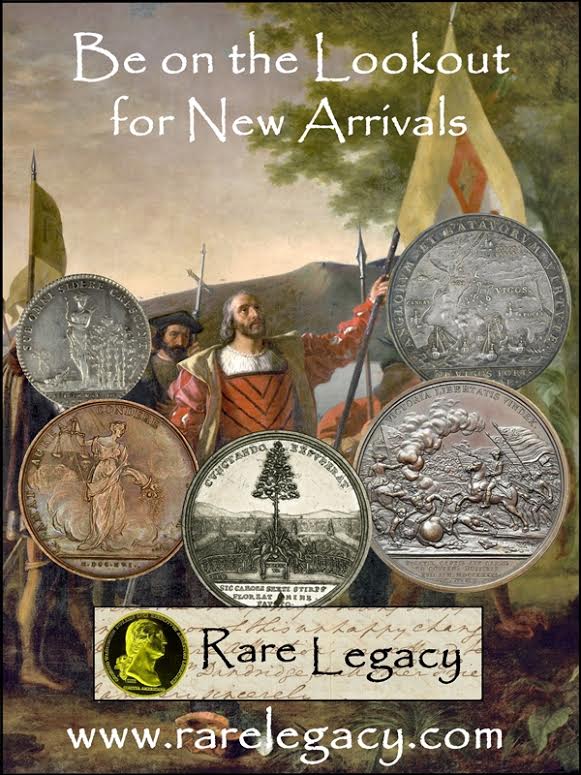 Whitman Publishing announces a call-to-action for collectors, dealers, and historians of obsolete paper money and 19th-century American banking to pitch in and help build the best historical and market reference ever compiled in this field: the multiple-volume Whitman Encyclopedia of Obsolete Paper Money. Collectors, researchers, dealers, students, and others in the hobby community are encouraged to get involved with this important project. Images, historical research, market analysis, and general insight are welcome for the Mid-Atlantic states, the Midwest, and territories.
In particular, volunteer state editors for the upcoming states of New York, Illinois, Indiana, Michigan, and Ohio are sought. Each state editor will work closely with author Q. David Bowers, Whitman publisher Dennis Tucker, and Whitman associate editor Shane Smith to track down facts, answer questions, scrutinize the historical record, gather and examine images, and otherwise act as each state's expert. Editors have a chance to take a "co-starring role," as C. John Ferreri did with the states in New England and others have with the Southern states. They will join contributors the likes of the American Bank Note Co., the American Numismatic Society, and the Smithsonian Institution, all of whom (among other museums and private collectors) have shared images. Dealers and collectors active in the market of buying, selling, or trading, can volunteer to analyze valuations and rarity ratings. Historians with knowledge of a particular state or region can review state, town, and bank histories—fascinating narratives that tell the hometown stories of America!
The Whitman Encyclopedia of Obsolete Paper Money debuted to enthusiasm and acclaim at the Memphis International Paper Money Show in 2014. Three years later, it continues full-steam-ahead with eight volumes published as of early 2017, weighing in at 400 to 800 pages each, and an estimated six more to round out the series. Within each volume is author Bowers's knowledge of obsolete paper money—its history, how to collect it, and observations on the general market, including rarities, supply and demand, and pricing. Volume 1 is an introduction for collectors and historians. Volume 2 studies in detail the states of Connecticut, Maine, and New Hampshire. The two-part Massachusetts volumes, numbering 3 and 4, were released in 2014, and the last volume in the New England region arrived in spring of 2015, comprising Rhode Island and Vermont. Moving south and west, the monumental study on obsolete currency continued to unfold with volumes 6 through 8, covering the South Atlantic states.
Obsolete notes are paper currency issued from 1782 to 1866, before the modern era of National Banks and the Federal Reserve. Over the course of these decades more than 3,000 state-chartered banks released their own paper money for day-to-day commerce, in thousands of colorful and ornate varieties. In the Whitman Encyclopedia of Obsolete Paper Money, each note listed is studied in detail, and thousands are pictured in full color, with information on grading, rarity, values in multiple grades, significant auction results, advice for collectors, and other valuable guidance.
Anyone interested in volunteering can contact Whitman Publishing at obsoletes@whitman.com. Volunteers will be credited in the books' acknowledgments.
Harry Waterson writes:
Thanks! -Editor
Why does the Queen face right on coins but left on postage stamps?
THE design of coins is determined by a tradition going back at least to the time of Charles II that the direction in which the head faces should alternate between the coinage of successive monarchs. The only exception to this has been the coinage of Edward VIII, who insisted on his likeness facing left. It is not clear whether this was an expression of rebellion against convention, or vanity, to show what he regarded as his better profile, containing his hair parting.
Edward VIII abdicated before being crowned, and no new coinage was released into general circulation during his reign, although a few experimental pieces were produced. Some coins were issued in British colonies, but none with a likeness of the King, though an appropriate design (facing left) had been chosen. It was nevertheless determined that designs for the coinage of George VI, his successor, should be prepared as if that of Edward VIII had been produced and as if it had depicted him facing right, thus reinstating the original tradition. The coinage of Elizabeth II has been in accordance with tradition.
Postage stamps are quite different. Ever since the first prepaid adhesive stamps were issued in 1840, all standard issues have shown the head of the reigning monarch in profile (except between 1953 and 1967, with a three-quarters view of Elizabeth II) and facing left. The direction appears to have been determined solely by the fact that the earliest were based upon a medal showing Victoria facing left: it is possible that the direction was selected to conform with the coinage then in circulation.
The rule does not apply to commemorative issues: three such stamps were produced showing George VI and Queen Elizabeth; the couple are shown in full-face or in profile facing right. An early commemorative stamp of Elizabeth II also shows her full-face: commemorative issues since 1966 have usually shown a profile view based on the bust designed by Mary Gillick for the pre-decimal coinage. Regular issues have shown a crowned bust based upon a plaster cast by Arnold Machin, who also designed the decimal coinage. Since 1973, many have shown a profile silhouette of the Queen facing right. Certain postage stamps issued to commemorate royal weddings have not contained the Queen's head at all.
John Richardson, Department of Human Sciences, Brunel University
To read the complete article, see:
Why does the Queen face right on coins but left on postage stamps? (www.theguardian.com/notesandqueries/query/0,5753,-1499,00.html)
To read the earlier article, see:
ALL NEW £1 COINS RECALLED (www.coinbooks.org/v20/esylum_v20n14a23.html)
APRIL FOOLS ISSUE, 2017 (www.coinbooks.org/v20/esylum_v20n15a02.html)
This modern chain is a stock item which can be ordered by anyone. Modern chains are derived from a long heritage of chain awards, a form of decorations originally a civil order awarded by royalty to modern fraternal organizations and academic use. Chains are a class above neck ribbons with a pendant medal.
Chain. A series of elaborately designed links forming a circle to go around the neck and from which is suspended a pendant, medal or badge; a collar. Chains are part of a decoration or order, often in precious metal, and are designed similar to the pendant, medal, breast star and other jewelry of the order. As in all these jewelry items they are designed with strong heraldry elements and often created in classes; higher classes would have the chain in larger size, more elaborate design and in more precious metal. Chains are an integral part of DECORATIONS and ORDERS and are intended to be used in formal attire on state occasions and ceremonies. See COLLAR (1).
In the twentieth century chains have been adopted by academic organizations as a badge of office.
Also a chain (in the usual definition) used as part of suspension system for parts of a medal to be worn or for suspending other accouterments. There are many kinds of chains, the most common being loop-in-loop. See SUSPENSION.
CLASS 10.6
Edward Boker Sterling (1851-1925), was born on September 9, 1851, son of William Hamilton Sterling (1820-1860), a bookkeeper, and Maria Yard Ferrell (1821-1854), at Trenton, Mercer County, New Jersey. He was the great-grandson of Major James Sterling, Captain of the New Jersey Militia of whom he wrote a genealogy in 1893. He was orphaned at age nine. As a young boy he began collecting shells, rocks and plants as a naturalist, and also stamps and coins.
At age thirteen he was obliged to quit school and earn a living. He first worked as a clerk in a dry goods store. Afterwards he worked for the Lehigh Valley Railroad. Later he worked for Samuel B. Packer (1831-1904), in the coal business as a bookkeeper for his coal shippers of New York. After work he attended the evening classes at a commercial college. In 1879 he became a bank clerk at the Trenton Banking Company (1804-1929).
Edward Boker Sterling was a mycologist, i.e., a mushroom expert as well as a very popular stamp and coin dealer who became more well-known among the philatelists due to his short-lived business connection with Hiram Edmund Deats when they purchased 213 tons of printed engraved paper materiel from the United States Treasury Department that was earmarked as worthless.
The details of that fascinating story were reported by Sterling in an article "Sterling's Speculations," hilatelic Journal of America, Vol. VI, No. 70, October (1890) : 254. Wagon load after wagon load of revenue stamp stub books from the 4th floor of the United States Treasury Department were hauled into the basement of the Board of Trade building, East State Street, Trenton, New Jersey by Sterling and at least eight boys after Deats and Sterling bought them.
In 1877, he published, Descriptive Price Catalogue of the Stamps of the United States, attempted by E.B. Sterling (Trenton, New Jersey)
On June 27, 1878, he sold his collection of stamps at Bangs & Co., auction with the catalogue made by William P.Brown.
Sterling was a correspondent with the Chapman Brothers stamp and coin dealers at Philadelphia, Pennsylvania.
Sterling owned thirty-four varieties of U. S. Silver Dollars from 1794 to 1803, which were sold together with many other coins and paper money in February 1887 by Ed Frossard.
In 1886, he was among the founding members of the American Philatelic Association.
On February 9, 1887, Ed Frossard's coin auction catalogue of the Edward B. Sterling Collection was sold at Leavitt's Auction Rooms, New York. This was the first in a series of seven auctions Frossard catalogued for Edward B. Sterling the last selling at auction on September 27, 1888. This advertisement published in The Bookmart, Vol. 4, February (1887) : 379
On January 18, 1887, he became a member of the ANS.
He worked as the Custodian of Documents and then as director of the Inheritance Tax Department, for the State Comptroller, New Jersey.
In 1907 Philatelic West he advertised to buy all New Jersey State bank notes, willing to trade various items including stamps, autographs, engravings, books, old newspapers, foils etc.
On November 29, 1925, after a protracted long suffering he passed away at his home at 941 Edgewood Avenue, Trenton, New Jersey. He was buried at the Ewing Church Cemetery.
In 1997 Sterling was placed in rolls of the American Philatelic Society Hall of Fame.
To read the complete article, see:
STERLING, EDWARD BOKER (https://sites.google.com/a/numismaticmall.com/www/numismaticmall-com/sterling-edward-boker)
To read the earlier E-Sylum articles, see:
SCOTT STAMP & COIN COMPANY, LTD. (www.coinbooks.org/v20/esylum_v20n15a18.html)
A BROAD DEFINITION OF NUMISMATICS (www.coinbooks.org/v20/esylum_v20n15a19.html)
To the Confederacy, he was a notorious counterfeiter. To the Union, he was a hero. Here, a few things you might not know about the Philly shopkeeper who helped win the Civil War.
1. In late February of 1862, a year into the Civil War, a Philadelphia stationer named Samuel Curtis Upham observed a run on the sale of copies of the Philadelphia Inquirer at his shop on Chestnut Street. When he asked why, customers pointed out what was printed on the front page: a copy of a $5 Confederate bill. Philadelphians were curious to know what Confederate money looked like.
2. In a flash of brilliance, Upham realized there would be a market for souvenir copies of the currency. He rushed to the Inquirer's offices and bought the electroplate that had been used to print the facsimile, then took it to a printer and had him run off 3,000 copies. He hung a sign in his shop promoting them as "Rebel notes," on sale for a penny apiece. They sold out within days.
3. Upham then procured the electroplate for a Confederate $10 bill that had appeared in another newspaper and had a quantity printed. He was careful to append to the bottom of each a notation that read: "Fac-simile Confederate Note—Sold wholesale and retail by S.C. Upham 403 Chestnut Street, Philadelphia."
4. Conveniently, when this note was cut away, what was left was an exact replica of a Confederate $10 bill. This fact didn't escape the notice of Northerners who were engaged in illegally smuggling cotton from the South for fabric manufacture. They soon began to pay for their cotton with Upham's counterfeit bills.
5. Upham advertised his bills throughout the North, promoting them in newspapers that included the New York Tribune and Harper's Weekly as "mementos of the Rebellion." His ads also offered to pay "three times the value in gold" for other denominations of real Confederate bills and coins for him to duplicate. By May of 1862, he had a dozen different Confederate notes and stamps for offer and claimed to have sold 80,000 in April alone. His success led to a price increase: Notes now went for five cents each. He also added a caution to his advertising: BEWARE OF BASE IMITATIONS.
6. About this time, rather mysteriously, the notes, which had hitherto been printed on letter stock, began to appear on fine-quality banknote paper. Some people claim that the U.S. Secretary of War, Edwin M. Stanton, provided Upham with the paper after it was seized in a Union blockade. (Stanton is the man who, upon Abraham Lincoln's assassination, famously declared, "Now he belongs to the ages.") By summer, Upham's counterfeits were superior in quality to the real thing.
To read the complete article, see:
11 Things You Might Not Know About Samuel Upham Read more at http://www.phillymag.com/news/2017/03/24/11-things-might-not-know-samuel-upham/#dbw6mZAHJt5Qafde.99 (www.phillymag.com/news/2017/03/24/11-things-might-not-know-samuel-upham/#xXyaBCttiELKl2zV.99)
On the way to or from the neon-lit Pop's 66 Soda Ranch along the old Route 66, there is a skeleton of a stone building on the north side of the road, just east of Arcadia. It's not exactly clear how old the building is, but judging by its construction and original purpose, it was probably built around 1920. It was a filling station—the kind that once lined what is affectionately called the Mother Road. But this one harbors a secret: In its heyday, this tiny gas station was home to a small-time Oklahoma counterfeiter.
At least that's the local backstory of the ramshackle old station, one that the building itself tells, printed on the plaque out front. The exact sources of the story are a little hazy, but the gist is that in the early 1930s, the height of the Great Depression, times were hard for small businesses, especially in rural farming communities like Arcadia. So when a man stopped by for a fill-up and offered the owner a set of currency plates, the owner saw dollar signs—or rather, 10-dollar signs.
They started printing $10 bills in the back of the station, passing them off to unsuspecting customers and even spending a few around town. The scheme didn't last, and when the owner was caught trying to pass a bill the jig was up. The plates were found, and the gas station eventually closed.
To read the complete article, see:
Old Route 66 Filling Station (www.atlasobscura.com/places/old-route-66-filling-station)
In 1836 the Mint acquired the French Portrait Lathe. Prior to this time the die manufacturing process did not originate from reducing a galvano to create a Master Hub. General consensus is the process began every year with the Mint engraving a new Master Die containing only the central elements of the coin design. This hand engraved Master Die was used to create Working Hubs which in turn were used to create Working Dies. These Working Dies only contained the central design and therefore had to be hand-engraved and/or punched individually with the remaining design elements (date, mintmark, motto, etc) before being used to strike coins.
This train of thought may hold true for the earliest years of the Mint's operation. Coin production was a brand new endeavor and coin designs were untested. But engraving a die by hand takes a lot of time, man hours and tedious work. The Mint's primary function was to produce coins and seigniorage, not dies. Although seigniorage represents little more than chump change for the U.S. Government today, early on it was a major source of revenue.
I am of the opinion the Mint soon realized that a Hub produced from the hand-engraved Master Die could easily act as a Master Hub. The Master Die and Hub it produced only contained the central elements; there were no design aspects transferred to the hub that would prevent it from serving as a Master going forward into subsequent coinage years. Based on my own personal observations of coinage from this early period the uniformity as to size, detail and etc. of the central design in subsequent years is very exacting. No doubt there are deviations from one year to the next in the central design of early coinage. But I am of the opinion these deviations can be explained and attributed as additional engraving of a die or hub.
So the idea I am throwing out is that it was well before 1836 when the Mint adopted the practice of utilizing a hub for carrying a coin's central design forward into subsequent coinage years. The following three images of this post consist of:
1. A CAD tracing of an 1820 Large Cent large date variety also containing the date.
2. An image of a 1820 Large Cent large date variety with the 1820 CAD tracing overlaid in light blue.
3. An image of a 1819 Large Cent with the 1820 CAD tracing overlaid in blue.
Both coins selected were minted in subsequent years prior to the introduction of the French Portrait Lathe. The date is not part of the central design – it was hand punched into the working die in a separate step of the die manufacturing process
Looking at the images of the 1819 and 1820 large cents you can see there are deviations in the central design from one year to the next. But these differences are not of the same magnitude as the deviation in the placement of the date. The date was a design element hand engraved/punched individually into a die.
Why would one hand-engraving process be accomplished with such exacting detail from one die to the next while the other hand-worked process wasn't? My guess is because creation of the central design for the two different years was accomplished through a hubbing process, bringing an established design forward instead of originating from two different brand new engraved Master Dies.
The Computer Aided Design (CAD) images are quite useful. These help quantify the variance between the placement of the portrait and other design elements on the coins. See the complete discussion online for more information and discussion. I reached out to John Dannreuther, who confirmed the writer's hypothesis. -Editor
John Dannreuther writes:
To read the complete article, see:
Unlocking the Die Manufacturing Process (www.cointalk.com/threads/unlocking-the-die-manufacturing-process.294591/)
A Matte Proof 1922 Peace, High Relief silver dollar, a coin struck during the transition to a lower relief for the series, is a highlight of the April 27 Heritage auction at the Central States Numismatic Society convention in suburban Chicago.
The 2017 CSNS auctions will include selections from the Siegel Collection, which was put together over three decades by the chairman of a manufacturing company who had a long-held interest in numismatics that began in his childhood. Always on the lookout for coins that combined quality, rarity, eye appeal, and low population, he focused much of his attention on silver dollars, including an 1895 Morgan dollar graded Proof 64 Cameo by Professional Coin Grading Service, a large grouping of Mint State 68 Morgan dollars, and a 1921 Peace dollar graded Mint State 67 by NGC.
Of particular interest is a Matte Proof 1922 Peace, High Relief dollar graded Proof 64 by PCGS with a green CAC sticker.
All 1921 Peace dollars representing Anthony de Francisci's high relief design were struck in the final week of 1921 at the Philadelphia Mint. As the Mint worked to lower the relief so that the new dollars could be better produced for circulation, the Mint experimented with a variety of Proof Peace dollars. Heritage's research shows that three different obverse and four reverse subtypes are identified for Proof 1922 Peace dollars, and research continues on these interesting transitional issues. Circulation strike 1922 Peace dollars were produced in a low relief.
Matte Proof 1922 Peace, High Relief dollars are noteworthy for their rarity (PCGS estimates that five to eight are known) but Heritage suggests "they also represent a different design subtype, and may merit classification as a pattern, along with the high relief satin proofs."
To read the complete article, see:
Transition rarity: Matte Proof 1922 Peace, High Relief dollar in CSNS auction (www.coinworld.com/news/us-coins/2017/04/matte-proof-1922-peace-high-relief-dollar-in-csns-auction.all.html)
The ANA Road Show exhibit is coming to Las Vegas. Here's the press release. -Editor
ANA Road Show to Exhibit Numismatic Rarities in Las Vegas
The American Numismatic Association (ANA) Road Show will make its next stop at the Las Vegas Numismatic Society Diamond Jubilee Coin Show, May 18-20, at the Westgate Las Vegas Resort and Casino, located at 3000 Paradise Rd., Las Vegas, NV 89109.
The ANA Road Show gives members and collectors around the country an opportunity to see some of the most impressive items from the ANA's Edward C. Rochette Money Museum. Items to be displayed at the Diamond Jubilee Coin Show include:
The 1804 dollar—Recognized by collectors as "The King of U.S. Coins," the specimen is extremely rare, with only 15 known examples. No U.S. dollars dated 1804 were actually struck in that year; Class I specimens were struck in 1834-1835 as diplomatic gifts (eight known), while Class II and III specimens (six known) were struck during the 1850s for collectors. The Class III Idler/Bebee specimen was donated to the ANA by Aubrey and Adeline Bebee in 1991.
The 1913 Liberty Head Nickel—One of the most valuable of all U.S. coins, it was one of five such nickels struck under mysterious circumstances at the Philadelphia Mint. The coins were unknown until 1920 when Samuel Brown, a former U.S. Mint employee, displayed all five at an ANA convention, causing a stir.
The Famous Errors exhibit—A highlight reel of some of the most notable numismatic bloopers, the exhibit includes the 1955 doubled-die Lincoln cent, the classic 1937 D "three legged" buffalo nickel, the 2004 Wisconsin "extra leaf" quarter and the 2007-2009 "godless" dollars. All of these coins feature errors that are easily visible to the naked eye, making them popular collector items and curiosity pieces.

1896 $1 silver certificate
"The ANA Road Show adds an extra level of excitement to the LVNS Diamond Jubilee celebration," said Fred Kuch, LVNS Trust Chairman. "It's a fantastic opportunity for hobbyists to see some of the most legendary numismatic treasures from the Money Museum."
The ANA's Morgan Perry kindly provided images. While the 1804 Dollar and 1913 Nickel will always be showstoppers, I was intrigued by the error coins. -Editor

1955 Doubled Die Cent, Three-legged Buffalo Nickel
Here's a selection of interesting or unusual items I came across in the marketplace this week. Tell us what you think of some of these. -Editor
1537 Silver Medal of Karl V

Medal
dated 1537
silver; Karl V. after Hans Reinhart t. E., emblem on the reverse; inscribed; dm. 6.3 cm
Provenance
private collection, Austria
Literature
cf. Hill/Pollard 1967, cat.-no. 606
Some amazing, intricate engraving on this piece. Wow. -Editor
To read the complete lot description, see:
Lot 0208 - Online catalogue - Antiques, Tue, 25 April 2017, 3 PM (www.imkinsky.com/en/buying/online-catalogue/117/assortment/67838/)
1696 Netherlands Neptune Sea Chariot Medal

Condition: Uncirculated
Material: Silver
Geographical Origin: Netherlands Antilles
1696 Netherlands "Resolution of the Civic Unrest in Amsterdam" Neptune Sea Chariot Medal by R. ARONDEAUX .
Material: Silver.
Diameter: 40MM.
Obv: Neptune standing on Sea Chariot drawn right by two hippocamps, winds left & right blow the sea into waves. Legend MOTOS PRAESTAT COMPONERE FLVCTVS.(he stands ready to control the billowing waves, a quote from the Aeneid of Virgil).
Rev: Two kingfish birds on clam seas in a flowing nest, a setting sun on the horizon. Legend in banner above, HALCYONIBUS REDUCTIS/SENATUS AMSTELOD/CIVIBUS SUIS HOC/ANTIQUAE VERTUTIS/SPECTATAEQ FIDEI/PRAEMIUM LARGITUR. (The Halcyon having retuned, the Amsterdam city council grants unto her citizens this gift of ancient virtue and wondrous faith.) Exergue MDCXCVI. Signed R. ARONDEAUX.
I don't know anything about the historical context, but this is a great medal, particularly the obverse. I don't know that I've ever seen anything quite like it. -Editor
To read the complete lot description, see:
26. Netherlands - Medal 1696 'Neptune Sea Chariot' - silver (https://auction.catawiki.com/kavels/11103077-netherlands-medal-1696-neptune-sea-chariot-silver)
1811 Isle of Man Manks One Penny Token

An 1811 Isle of Man Manks one penny token. Obverse: Atlas supporting the globe, "Payable at the office Douglas". Reverse: "Manks Token One Penny 1811" with three legs with spurs. Metal composition: Copper. Diameter: 32 mm. Weight: 13 grams. Circulated. Poor condition.
This is a lousy specimen, but Isle of Man coins and tokens have always fascinated me. -Editor
To read the complete lot description, see:
1811 Isle of Man Manks One Penny Token (www.ebth.com/items/5708289-1811-isle-of-man-manks-one-penny-token)
Thomas Richardson Civil War Postage Stamp Envelope

"THOMAS RICHARDSON, Ag't, Importer of Wines, Spirits, English & Scotch Provisions, 66 Maiden Lane, cor. William St., N.Y. 25 (Cents). U. S. Stamps." U.S Postage Stamp Envelope. Full Envelope With Flap. Choice Crisp About New.
Friedberg # PE595. KL 420-25. Rarity-10 Unique. Civil War Era. (Drowne 1918 listed.) Listed in Friedberg at $2,000 in VF-EF for a complete envelope. Envelope that is bright, boldly printed with excellent eye appeal with light handling only. Superb in overall appearance. Black printing upon Deep Orange-Yellow period wove paper, face printed only.
The impressive text, uses various standard and decorative fonts. Some additional text at the bottom reads: "CHOP, STEAK AND OYSTER HOUSE. - Dunlop's XX and India Pale Ale on Draught." Trivial faint traces of prior mounting on the blank reverse which remains bright and clean.
A "Key" highly important Unique Full Envelope With Flap that is quite magnificent and an extraordinary major rarity. If one ever desires a full set of Postage Stamp Envelopes of the Civil War Era, this specimen is a "must have stopper." See: "Civil War Stamp Envelopes, the Issuers and Their Times" by Fred Reed. Ex: Stack's Ford Part XIX, October 11, 2007, Lot 37, F.C.C. Boyd Estate (no lot tag).
The auction hype's not far off. I collected some of these over the years. They're all rare and historically important, and this one is quite a rarity. -Editor
To read the complete lot description, see:
THOMAS RICHARDSON CHOP, STEAK AND OYSTER HOUSE Unique Finest Known U.S. Postage Stamp Envelope Type (www.earlyamerican.com/Auctions/ClientPages/lots.item.php?auction=96&lot=194)
1874 Mexico Mina del Eden Zacatecas Token

Condition: Very Fine
Material: Copper
Geographical Origin: Mexico
Vale una Carga de Metal
Necessity currency from the hacienda of Mexico
Metal: copper.
Weight: 23.85 g
While the auction description calls this necessity currency, internet searches reveal similar listings noting that it's a mining token and translates "VALE UNA CARGA DE METAL" as "Worth one load of metal". -Editor
To read the complete lot description, see:
37. Mexico - Token or coin of necessity 'Mina del Eden Zacatecas 1874' (https://auction.catawiki.com/kavels/10437081-mexico-token-or-coin-of-necessity-mina-del-eden-zacatecas-1874)
1896 Bryan Money Tenno Cento

An 1896 William Jennings Bryan "Free Silver" Campaign token. Bryan's Idea of Coinage on the obverse and Free Silver The Bryan Idea with Teno Cento within a wreath to the reverse. Diameter: 44 mm. Weight: 44 grams. Circulated. Good condition.
To read the complete lot description, see:
1896 William Jennings Bryan "Free Silver" Campaign Token (www.ebth.com/items/5693400-1896-william-jennings-bryan-free-silver-campaign-token)
A Great Seal Carved Wood Plaque

The Great Seal of America Carved Plaque with Fifty Stars Deep and finely detailed relief carving of the Great Seal of America Showing all the traditional features : A bald eagle is the central motif with a shield positioned on his chest, a ribbon in its beak is lettered E. Pluribus Unum. Above is a crest with thirteen stylized circles representing the original states. In one talon the eagle is clutching a bundle of arrows and in the other a olive branch. The eagle is facing the olive branch representing peace. The Seal is surrounded by Fifty Stars. Out of a military collection in North Salem, New York. Signed by Rufino T., 87. Mahogany, 30" diameter and 3 1/2" deep
Thanks to Pablo Hoffman of New York City for passing this one along. Not exactly numismatic, but very high relief - nice work. Great item for your office wall! -Editor
To read the complete lot description, see:
The Great Seal of America Carved Plaque, Fifty Stars (https://new.liveauctioneers.com/item/52284042_the-great-seal-of-america-carved-plaque-fifty-stars)
Alaskan Silver Tokens

Description: 3 rare silver native privately minted Alaskan die trial strike tokens - Vogler Claims (only 23 minted), Tenderfoot Creek and Smallwood Creek (only 30 minted). Hand struck die trial strike tokens by Dick Hanscom of Alaska. A small number of die trial pieces are hand struck before the actual gold strikes. The silver came from native Alaska silver ore. Total of 3 DWT of Silver.
Dick Hanscom writes:
To read the complete lot description, see:
Lot 145Y: 3 Alaska Die Trial Strike Tokens (www.invaluable.com/auction-lot/3-alaska-die-trial-strike-tokens-9BA4C78BF2)
Box of Money

Description: Untitled (Box of Money), 2005
Printed money on paper in cardboard box
Dimensions variable (approximately 23 1/2" x 31 1/4" x 31 1/4") Edition 3/3
Provenance: Zach Feuer Gallery, New York
Private Collection, California
Note: Accompanied by a Certificate of Authenticity
Condition: Cardboard, inkjet on paper.
No, I am not making this up. How much am I bid? -Editor
To read the complete lot description, see:
Untitled (Box of Money), 2005 (http://auctions.bidsquare.com/view-auctions/catalog/id/2285/lot/784594/rago-justin-lieberman-american-b-1977)
THE British Museum has been overruled by a coroner who has declared that a "very rare" Roman coin unearthed by a Chilmark metal detectorist is not treasure.
The silver Denarius coin was found in September 2015 on farmland at Aldham, near Hadleigh, by Jonathan Brooks.
Last year an inquest had to be adjourned after Mr Brooks said he wanted to challenge any treasure ruling, which would have seen the coin become available to the British Museum.
The British Museum had initially said that, while single coins were not usually regarded as treasure, the one found by Mr Brooks had a hole drilled through it and may not have then been used as currency.
But Mr Brooks said that while other finds he had made in the past had been declared as treasure, he believed this "very rare" coin was not and should be returned him.
He told the inquest: "The hole could have been drilled by me, by a Victorian person or others over hundreds of years."
On Monday, Mr Brooks was at Suffolk Coroner's Court in Ipswich to hear assistant Suffolk Coroner Nigel Parsley rule that, because of doubts about what the coin would have been used for, it could not be declared as treasure.
To read the complete article, see:
Detectorist wins treasure battle with museum over ancient coin (www.salisburyjournal.co.uk/news/salisbury/salisburynews/15219923
.Detectorist_wins_treasure_battle_with_museum_over_ancient_coin/)
The umbrella term for the laws and regulations surrounding treasure finds is the Portable Antiquities Scheme. -Editor
The scheme's aims are:
to advance knowledge of the history and archaeology of England and Wales by systematically recording archaeological objects found by the public.
to raise awareness among the public of the educational value of archaeological finds in their context and facilitate research in them.
to increase opportunities for active public involvement in archaeology and strengthen links between metal-detector users and archaeologists.
to encourage all those who find archaeological objects to make them available for recording and to promote best practice by finders.
to define the nature and scope of a Scheme for recording Portable Antiquities in the longer term, to assess the likely costs and to identify resources to enable it to be put into practice.
For more information on the Portable Antiquities Scheme, see:
https://finds.org.uk/
Cataloguer Chris Chatigny of Stack's Bowers published a short item April 12, 2017 on a nice tetradrachm of King Eucratides -Editor
The next highlight for our upcoming May Collectors Choice Online Auction is a wonderful Ancient coin from one of the farthest corners of the Hellenistic world. In the wake of Alexander the Great's death his generals warred over the right to rule his empire. Though no individual would claim total dominion over the Hellenistic empire, successor states would arise and last for centuries. One of these was the Seleucid Dynasty founded by Seleucos I in the present day Middle East and Central Asia. The far eastern portion of the Seleucid Kingdom changed hands multiple times and was eventually taken from the Euthydemid Dynasty by Eucratides (the Great). Like the Diadochi and Alexander, Eucratides set off on a series of conquests of neighboring kingdoms, specifically the Indo-Greeks. The vast issue of coinage for Eucratides is a testament to his influence.
The obverse features a prominent visage of the Bactrian ruler, Eucratides. Sporting an impressive helmet (adorned with bull's horn and ear), the king of Bactria looks ready to ride into battle. The reverse displays the twins Castor and Pollux, known collectively as the Dioscuri and commonly pictured on horseback. The Greek legend found above and below translates to: "Of Great King Eucratides." This example presents a great strike from fine-style dies and displays exceptional luster.
There is much more to ancient coins than the Roman bronzes and Greek states so often pictured in books and articles. I continue to be surprised by the wide variety of designs. That helmet is what caught my eye - he looks like a WWI General. The reverse is quite busy and the horses at first looked to me like a giant ant. -Editor
To read the complete article, see:
Gorgeous Bactrian Tetradrachm (www.stacksbowers.com/News/Pages/Blogs.aspx?ArticleID=2496)
Dick Johnson submitted this report on the recent sale of items from the studio of artist Glenna Goodacre. Thanks. -Editor
All items of numismatic interest of Glenna Goodacre's studio sculpture sold in an auction April 6th. The nine lots led off an auction marathon of 475 lots of the sculpture works by 187 artists, dominated by the 174 sculptural works of Goodacre. These ranged in size from 5-inch facial studies up to 35-foot multiple-figure sculptural work, 35 of which remained unsold.
The initial lot, a drawing of Sacagawea as a precursor of the design for the dollar coin, brought $4,073, neatly double high estimate. Four others brought over estimate, most notable of which was the coin design in terracotta framed with a manuscript signature below for $1,872, also a bronze 8-inch cast dollar coin design, number 94 of 100 cast, sold for $4,095 against a $3,000 estimate.
An over life-size statue 7-foot tall of Sacagawea with infant Jean Baptisa, was highest amount for those portraying the same dollar coin image, It sold for $111,150. the lowest was $595 for a slabbed 2009 dollar, the label reads "Presented to the obverse sculptor Glenna Goodacre by the U.S. Mint." Without this IGC slab it was an ordinary dollar. The nine lots brought a total of $151,457.
Sculptor Goodacre had announced her retirement from working October 2016. She closed her home and studio in Santa Fe where she had been living, working and creating over 500 works since 1983. She still has three homes, in Aspen, Colorado, Mexico, and Austin Texas where her husband is an attorney. She had previously donated sculptures to two university, donating her sculpture tools to the New Mexico School of Fine Arts. The remaining sculptures in her studio were consigned for this sale.
To read the earlier E-Sylum articles, see:
SCULPTOR GLENNA GOODACRE TO RETIRE (www.coinbooks.org/esylum_v19n39a20.html)
GLENNA GOODACRE SCULPTURAL WORKS FOR SALE (www.coinbooks.org/v20/esylum_v20n11a22.html)
Nobel Prize Committee Silver Medal
I ran out of time for my diary this issue, but wanted to share one item I acquired recently and passed around at Tuesday's meeting of my Northern Virginia numismatic social group Nummis Nova. After I picked it up at the post office Monday I showed my family the envelope and said, "It's my Nobel Prize medal from Stockholm, Sweden."
My family wasn't impressed, but the Nummis Nova crowd thought it was cool.
The edge is marked "1920 / SILVER". The eBay seller I purchased it from said it was a silver version given to members of the nominating committee for the Nobel Prize in medicine that year. Is anyone familiar with these? There are a lot of Nobel replicas in the marketplace, but this looks like a genuine medal of the period.
Maureen Levine and cataloguer Bruce Hagen submitted this article highlighting three interesting and historically important items from the Eric P. Newman Collection Internet Part 3 relating to the Congreve Method of printing banknotes. Thanks! Great items. -Editor
The Ingenious Congreve Method Used by Abel Bowen of Boston
The Bowen-Congreve proof color backs in the Newman Internet 3 sale are particularly fascinating. Using the Congreve Patent, Abel Bowen of Boston printed eight full-color back proof essays in approximately 1833. They were once part of a display unit, but each stands on its own artistically and historically. More importantly, these represent the brief usage of Sir William Congreve's patented compound-plate color printing in America.
William Congreve developed his ingenious method in response to an 1819-1820 competition held by the Bank of England for new technology to counteract the dramatic escalation in the counterfeiting of British paper currency. Congreve, a mechanical engineer and military technician proposed his compound plate patent, which featured color security printing in a single pass using movable parts within one plate (as opposed to the multiple passes using separate plates to create multi-color tinting).
Two interlocking plates were engraved as a unit, separated during the inking process, and reunited for printing, thus avoiding registration issues. The perfect color placement and reticulated white line engraving would have been impossible to replicate without sophisticated machinery and technical experts. For an example of the compound plate, please click on this link to visit the British Museum's website: http://www.britishmuseum.org/research/publications/online_research_catalogues/
paper_money/paper_money_of_england__wales/congreve_and_plate_printing/
sir_will_congreve_plate_print4.aspx .
Although Bank of England chose not to adopt Congreve's inspired method, the Congreve Patent was imported to the United States for limited use by the New England Bank Note Company. We cannot be certain whether these proofs were created by Bowen to submit as approvals or if they were produced at the New England Bank Note Company. However, the intaglio quality and color indicate sophisticated, high-level printing.
The Congreve Patent backs were only used on a few titles, most often seen on the Nahant Bank of Nahant, Massachusetts. Notably from the Newman Collection is a Bank of Norfolk, Massachusetts $20 Specimen note on bond paper sold in Newman Part VI: Lot 19132 with the "BANK" style color back offered in this selection.
It has been nearly forty years since these fascinating color essays were last offered to the collecting community, and they are important artifacts and evidence in the study of early American security printing. Three of the eight examples are highlighted below:
"Patent Congreve Check Plate" with "BANK" across in Red and Black 1833

The first of the eight proof backs is red and black, each richly printed and contrasting superbly. A significant back, and used on the cited Newman Part VI: Lot 19132 Specimen note from the Norfolk Bank. With riveting color and outstanding quality.
Beautiful piece. -Editor
To read the complete lot description, see:
Bowen-Congreve Patent Back Color Tint Essay. "Patent Congreve Check Plate" with "BANK" across in Red and Black 1833. Proof. (https://currency.ha.com/itm/miscellaneous/other/bowen-congreve-patent-back-color-tint-essay-patent-congreve-check-plate-with-bank-across-in-red-and-black-1833-proof-pc/a/241626-89533.s?type=surl-241626--89533&short=241626*89533)
Congreve Patent Check Plate in Green and Brown Undated (Ca. 1833)

The third back has three dies across in brown, green and white, with a mesmerizing op-art impression. The center die has the encircling title with a glowing green die in the center. At the ends, the dies have a spoked effect. Green accents are at the corners and in between the dies. The style was used on the backs of the Nahant Bank $2 notes. Another fabulous contrast of color.
Also very cool. -Editor
To read the complete lot description, see:
Bowen-Congreve Patent Back Color Tint Essay. Congreve Patent Check Plate in Green and Brown Undated (Ca. 1833). Proof. (https://currency.ha.com/itm/miscellaneous/other/bowen-congreve-patent-back-color-tint-essay-congreve-patent-check-plate-in-green-and-brown-undated-ca-1833-proof-pcgs-c/a/241626-89535.s?type=surl-241626--89535&short=241626*89535)
Congreve Patent Plate with "CHECK" across in Brown and Red Undated (Ca. 1833)

The eighth and final back essay proof is stunning, with FIVE, corners, and arced strips in patterned red overlaid on a brown tint with floral flourishes and stacked end dies. The bisecting oval has a solid red inset with an outlined eagle and shield emblem. Red oblong lozenges at the ends show the white BANK and CHECK respectively. The colors are rich and contrasting, and this proof has enticing eye appeal. Though technically stateless, this is truly stately and will reward its next caretaker with great enjoyment.
These are all great relics of the golden age of bank note printing experimentation. Important. -Editor
To read the complete lot description, see:
Bowen-Congreve Patent Back Color Tint Essay. Congreve Patent Plate with "FIVE" across in Brown and Red Undated (Ca. 1833). (https://currency.ha.com/itm/miscellaneous/other/bowen-congreve-patent-back-color-tint-essay-congreve-patent-plate-with-five-across-in-brown-and-red-undated-ca-1833-pro/a/241626-89540.s?type=surl-241626--89540&short=241626*89540)
Here are some pieces that caught my eye in the April 2017 Exonumia catalog from Kolbe & Fanning. -Editor
Lot 6: William Idler Store Card in Silver

Idler, William. STORE CARD IN SILVER WITH BUST OF WASHINGTON (c. 1860). GW 266 (very scarce). Rulau Pa-229A. Baker 545. Silver. Plain edge. 20.5 mm diameter. 5.62 g. Obverse: naked bust of Washington, right, GEORGE to left, WASHINGTON to right. Reverse: text W. IDLER / DEALER IN / COINS, / MINERALS, / SHELLS, / ANTIQUES &C. / 111 N. 9T.H. ST. PHILADA:. Obverse die signed LOVETT in small letters under bust. Very light rubbing to highest points; some edge roughness that may be as struck. An attractive, about uncirculated piece with old cabinet toning. $250
Idler issued several different store cards in a variety of different metals. These dies were used to produce tokens in brass, silver, white metal, copper and nickel. Our attribution of this as silver is based party on its weight (it can't be white metal) and partly on the toning of the piece, which is precisely what we would expect on a silver token that had not been cleaned. The LOVETT signature is faint, as struck.
A great token, of interest to collectors of coins, tokens, Washintoniana and Lovett items. -Editor
Lot 32: 1919 Store Card of William F. Dunham

Dunham, William F. ONE MILL STORE CARD ISSUED BY WILLIAM F. DUNHAM. TC-69247. TAMS 843. Aluminum. Plain edge. 26.4 mm. 1.82 g. Obverse text within beaded margin: (curved) WILLIAM F. DUNHAM / –•– / ONE / MILL / –•– / (curved) 1919. Reverse text within beaded margin: (curved) GEORGE WASHINGTON / –•– / ONE / DISME / –•– / (curved) 1792. Dies unsigned. Some minor marks. About uncirculated. $50
A scarce store card of William Forrester Dunham, whose landmark collection was sold by B. Max Mehl in 1941. Dunham apparently issued a similar card in 1933.
A rare piece that illustrates the issuers interest in early U.S. numismatics via the denominations chosen. -Editor
Lot 36: Tom Elder's First (Official) Store Card

Elder, Thomas L. STORE CARD DATED 1902 ADVERTISING ELDER'S FIRST BUSINESS IN PITTSBURGH. DeLorey 3. Aluminum. Plain edge. 30.7 mm. 2.52 g. Obverse text: THOMAS L. ELDER / –★– / 238 / SHERIDAN AVENUE / PITTSBURGH, PA. U.S.A. / Moveo et Proficio / AUG. 4, 1902. / AETAS 28. Reverse text: IMPORTER AND DEALER IN / ANCIENT / AND / MODERN COINS, / PAPER MONEY, / CURIOS, / CUT GEM STONES, ETC. / FREE PRICE LISTS. / GOODS SENT FOR / EXAMINATION. Dies unsigned. Some light scratches. Prooflike about uncirculated. $150
Thomas K. DeLorey, Thomas L. Elder: A Catalogue of His Tokens and Medals: "The first store card acknowledged by Elder, it was illustrated in the November 1902 issue of The Numismatist." The August 4 date may be the date on which Elder established his business (it was not his birthday, which could be suggested by the following line). An earlier version of this token had been produced, but Elder suppressed it upon discovering that roficio was spelled Profico on it.
As a Pittsburgh native, I've always been interested in Tom Elder, who later moved his business to New York. My cousins lived on Sheridan Avenue, a residential area. Growing up I may have walked right past the house without realizing its connection to numismatics. -Editor
Lot 87: Medal Commemorating Polish Numismatist Kazimierz Stronczyński

MEDAL STRUCK IN HONOR OF NUMISMATIST KAZIMIERZ STRONCZYŃSKI. Yellow bronze with darker patina. 59.5 mm. Obverse with bust of Stronczyński, left, legend KAZIMIERZ STRONCZYŃSKI / 1809–96. Reverse with plaque reading TWORCA SYSTEMATYKI MONET PIASTOWSKICH. A few minor marks at cheeks; light rub at highest obverse point and a bit on the reverse lettering. Extremely fine. $75
Stronczyński (1809–96) is best remembered today for his classic Dawne monety Polskie, dynastyi piastów i jagiellonow, one of the finest works on Polish coinage ever written.
The catalog includes numismatics-related medals from Poland, Italy and China. -Editor
To download the complete catalog, see:
https://www.numislit.com/dl.php?file=/images/upload/kolbefanningexonum0417.pdf&type=pdf
Trump Dollars are being sold by Bernard von Nothaus in gold and silver.
The first 25 one-ounce gold pieces that he called trial strikes were offered to buyers in an online auction that closed April 10.
Proof-like and proof gold pieces were struck as well.
Von Nothaus is offering one-ounce silver versions and special proof collector versions.
The pieces are struck by Bill LaMere at the North American Mint, Von Nothaus said.
The design is very similar to last year's Trump campaign medals created by Von Nothaus called "Vote Trump Dollars," which were issued during the presidential election campaign. A second version was created for the inauguration.
Though the reverse calls each piece a Liberty Dollar with denominations of $2,000 for the gold and $25 for the silver, there is a disclaimer inscribed around the rim as well stating, "Free Speech for Political Purpose • Not To Be Used As Current Money."
Under the values are the letters "MSRP," which usually means "manufacturer's suggested retail price." The gold Trump Dollar struck with a proof-like finish measures 32mm and contains one troy ounce of .9999 fine gold. The silver Trump Dollar in brilliant uncirculated condition measures 39mm and contains one troy ounce of .999 fine silver.
To read the complete article, see:
'Trump Dollar' goes on the market (www.numismaticnews.net/article/trump-dollar-goes-market)
A COIN collector and eBay seller has made a mint flogging everyday coins – and there's a simple way he's able to find the rare coins that are worth a pretty penny.
David Allwright has sold a £2 coin for £700, and 445 50p coins for just under a grand – an average of £2 each.
Canny David drops into his local bank branch and takes out thousands of pounds worth of coins to sift through at home, in the hope of finding the designs that are rare and worth a lot of money.
He has withdrawn £2,000 worth of 50p coins to see if any have a valuable design.
While it's unusual for him to be handed an extremely rare coin, such as the Kew Gardens 50p, it has happened.
He sold the 2009 Kew Gardens 50p coins – the rarest 50p coins in circulation, with a mintage figure (the number of coins released into circulation) of just 210,000 – for £16 each, just after they were issued.
Had he held on to them for longer, he'd have made far more – with many Kew Gardens 50p coins selling for up to £100 today.
David says that he has never been given a Suffragettes 50p, or any of the Beatrix Potter designs, which "are practically non existent because everyone is snapping them up," he says.
To read the complete articles, see:
MADE A MINT Ebayer sells £2 coin for £700 – and here's the ingenious way that could help you cash in (www.thesun.co.uk/money/3332403/ebayer-sells-2-coin-for-700-and-heres-the-ingenious-way-you-can-cash-in-too/)
Coining it in! How YOU could turn everyday money into a fortune - by the eBayer who sold a £2 piece for £700 (www.dailymail.co.uk/news/article-4412670/Coin-collector-makes-thousands-how.html)
Of greatest interest to budding numismatists and shameless profiteers alike are the 200,000 "dummy" coins distributed to major retailers and businesses months before the official roll-out date of March 28 to enable them to recalibrate coin-handling machinery well in advance.
The Mint may have described these "trial" stamped coins as of "no redeemable value", but they are changing hands for serious sums. Bidding online appears to start somewhere between £150 and £250.
As well as the trial coin for the new £1 piece, which does not appear to carry any of the filigree bevelling and holographic imaging that has led the official version to be dubbed "the most secure circulating coin in the world", collectors have also been advised to be on the lookout for inadvertent errors that have crept into the real thing.
Alex Cassidy, from GoCompare's Coining It In, told The Mirror that the new £1 coin's bi-metallic nature, with an outer gold-coloured nickel-brass band and inner silver-coloured cupro-nickel disc, left the potential for errors during the die-cutting process.
"Punters should pay attention to both the floral crown on the reverse side for any rotations, as well as the Queen's head, which should sit directly above the new bevelled edge," he said.
Nor should anyone be too hasty in exchanging their old pound coins before they cease to be legal tender on Oct 15.
Many coin enthusiasts will be hoping to complete their collection of all 24 of the old designs, and the Edinburgh £1 dating from 2011 is already achieving £10 to £15 on eBay.
Can anyone provide us with images or more information about these dummy trial pieces? Interesting. -Editor
To read the complete article, see:
Rare new £1 coins could make a big profit online (www.telegraph.co.uk/news/2017/04/09/rare-new-1-coins-could-make-big-profit-online/)
Martine Warren, bank note design specialist of the currency department, spoke of the many anti-counterfeiting elements that are making this note, "even more secure than the notes of the current Frontiers series."
They are particularly proud of the colour-shifting arch in the upper left corner of the face of the note. There is a checkered pattern in the arch that moves up and down, as you tilt the note, and changes colour from green to blue. "It is not a hologram," says Warren, "it is a printed element that was realized thanks to the property of the ink." The pigments of the ink can be controlled using a magnet. A magnet was used during the printing and the drying of the note, to ensure the pigments remained properly aligned.

Demonstrating magnetic "magic" green ink
The notes were printed using the intaglio technique to ensure that there would be raised elements of the design, which are another one of the anti-counterfeiting elements. "We've always used raised ink on the front of the note, but we also used it on the back this time," said Warren.
The last new anti-counterfeiting element is the three maple leaves at the bottom of the window. "They appear to be three-dimensional [in relief], but when you touch them you confirm that the surface of the note is actually flat," concluded Warren.
Boyd Laanstra, senior analyst, visual content, also of the currency department, stood at another table. "The note was designed by all Canadians as we took all the comments received during the design process," said Laanstra. He was the orchestra conductor of the design, "My job was to translate all comments received, convert them into visual components, and bring all of them together before giving this to the designers," concluded Laanstra.
Read the full article online to learn about the special serial numbers reserved for the notes. -Editor
To read the complete article, see:
Canada 150 note offers new technology (http://canadiancoinnews.com/canada-150-note-offers-new-technology/)
To read the earlier E-Sylum article, see:
CANADA COMMEMORATIVE $10 NOTE UNVEILED (www.coinbooks.org/v20/esylum_v20n15a35.html)
The Bank of Canada had a little fun with their publicity for the new note, including a hidden "Easter Egg" code on the web site. -Editor
Central banks are better known for managing inflation by controlling the money supply than for their sense of humor. That's apparently not the case with the Bank of Canada, though, which used a 1980s video game easter egg to help unveil a new banknote this week.
The bank created a website to show off the new 10 Canadian dollar note, which celebrates the 150th anniversary of the act of consolidation that created the modern version of America's northern neighbor. As CTV News pointed out, there's a hidden easter egg that visitors to the site can activate to start playing the Canadian national anthem and see confetti fall.
The activation code is a series of ten keystrokes identical to a cheat present in many video games from the Japanese studio Konami. When a player spotted the Konami logo on a game's loading screen, entering the code would unlock a set of bonuses for a number of the company's earlier titles, including Contra for the original Nintendo Entertainment System. "The Bank of Canada's web team thought the Konami code was a fun way to celebrate Canada's 150th anniversary of Confederation," a spokeswoman told CTV. To try it out for yourself, visit the commemorative website and enter the following keystrokes: ↑ ↑ ↓ ↓ ← → ← → (up, up, down, down, left, right, left, right on the cursor keys), then "B" and "A."
To read the complete article, see:
Konami Code Helps Debut New Canadian Banknote (www.pcmag.com/news/353012/konami-code-helps-debut-new-canadian-banknote)
Inspired by the aroma of ancient paper, scientists are documenting the odours of a stately British home in a bid to preserve historical smells for posterity.
The team has been working at Knole House in southeast England, capturing the smell of books, gloves, vinyl records and even the floor waxes.
Apart from testing the objects to try to replicate their smell in the laboratory, the scientists have relied on written records about the house, which was the childhood home of novelist Vita Sackville-West.
"Smells help us connect to history in a more human way," said Cecilia Bembibre, a doctoral student at University College London who has been working on the project alongside analytical chemist Matija Strlic.
The project aims to identify smells that have "cultural value", as well as "ways of documenting them and hopefully preserving them", Bembibre told AFP.
Strlic said studying in the historic home was crucial because objects were in their "natural habitat".
"In a museum or gallery they have been taken out of context and are presented to us exclusively visually."
Strlic and Bembibre published an article in the academic journal Heritage Science on Friday that included a poll of visitors to a Birmingham gallery presented with the smell of paper.
Respondents were not told what the smell was, but the main words used to describe it were "chocolate", "wood" and "coffee". There were also more unusual ones, including "socks", "incense" and "farm".
They also polled visitors to the 18th-century library of St Paul's Cathedral in London, who used words like "woody", "musty" and "sweet" for the smell of the books.
Strlic said he was inspired a decade ago when he found out that conservationists often sniff pages to determine if books in libraries are degrading.
After years of research, he said he could now accurately tell "where the paper was made, when it was made and the level of degradation" simply by its smell.
He said it could also lead to the creation of archives of historic smells or the addition of an olfactory experience to museum tours.
Bill adds:
To read the complete article, see:
Whiff of history: Scientists sniff out the past (http://artdaily.com/news/95191/Whiff-of-history--Scientists-sniff-out-the-past#.WPIIYvnyuAs)
To read the earlier E-Sylum article, see:
STOP AND SMELL THE BOOKS (www.coinbooks.org/v20/esylum_v20n10a32.html)