About Us
The Numismatic Bibliomania Society is a non-profit organization devoted to the study and enjoyment of numismatic literature. For more information please see our web site at coinbooks.org
Subscriptions
Those wishing to become new E-Sylum subscribers (or wishing to Unsubscribe) can go to the following web page link
Membership
There is a membership application available on the web site Membership Application
To join, print the application and return it with your check to the address printed on the application. Print/Digital membership is $40 to addresses in the U.S., and $60 elsewhere. A digital-only membership is available for $25. For those without web access, write to:
Terry White, Treasurer
Numismatic Bibliomania Society
P. O. Box 634,
Canal Winchester, Ohio
43110
Asylum
For Asylum mailing address changes and other membership questions, contact Terry at this email address: terrywhite5475@yahoo.com
Submissions
To submit items for publication in The E-Sylum, just Reply to this message, or write to the Editor at this address: whomren@gmail.com
BUY THE BOOK BEFORE THE COIN
Sale Calendar
Content presented in The E-Sylum is not necessarily researched or independently fact-checked, and views expressed do not necessarily represent those of the Numismatic Bibliomania Society.
New subscribers this week include: Allan Anderson, courtesy of Mark Lighterman; Harry Schultz, courtesy of Ray Czahor; Megan McCauley, Scott Bitsuie, Gary Hermann and Dave Holladay. Welcome aboard! We now have 3,161 subscribers.
Thank you for reading The E-Sylum. If you enjoy it, please send me the email addresses of friends you think may enjoy it as well and I'll send them a subscription with your compliments. Contact me at whomren@gmail.com anytime regarding your subscription, or questions, comments or suggestions about our content.
This week we open with two new books, two reviews, and the loss of a longtime NBS member. Other topics this week include the John Reich Journal, riot medals, tasteless coin designs, Neil Shafer, ANA President L. W. Hoffecker, Medallic Art Company, and the Liberty Seated cent.
To learn more about Dr. Augustine Shurtleff, Latvian banknotes, Ingle system scrip, bangles, Territory of Florida scrip, the British stencil artist Penny, the Atomic Age medal, and that weird "alien" coin, read on. Have a great week, everyone!
Wayne Homren
Editor, The E-Sylum


Jim Neiswinter submitted this information about his newest book, released just last week at the Early American Coppers convention. Thanks! -Editor
The original ABOUT CENTS was the first attempt of variety classification for any denomination in the United States. That article, authored by Augustine Shurtleff, first appeared on the front page of the Boston Evening Transcript on March 1, 1859 and was reprinted in the Historical Magazine later that year. Particular attention was paid to the cents of 1793, where eleven varieties were described in detail. Three 1794s and four 1795s were described in lesser detail and a sentence or two described the rest of the early dates except for the years 1805 and 1806, which were ignored all together. Only eleven of the years from 1816 to 1857 are even mentioned.
I believe Dr. Shurtleff had help from his coin collecting friends such as William Sumner Appleton, Henry Brooks, Jeremiah Colburn, and the Rev. Joseph Finnotti. It is my theory they supplied cents from their collections and helped describe the varieties. These were some of the men who founded the Boston Numismatic Society in February 1860.
The pictures on the cover are of Dr. Shurtleff on the left and my favorite numismatist, Joseph N. T. Levick in his army uniform on the right. This is the earliest of the three known pictures of him. Sylvester Crosby used the descriptions of the 1793 cents in ABOUT CENTS as a starting point for his article in describing the 1793 cents that were on Levick's famous plate in the April 1869 issue of the American Journal of Numismatics. Since Dr. Sheldon followed Crosby's descriptions in his Early American Cents, it is possible to match up Sheldon's numbers for 1793 cents to their descriptions in ABOUT CENTS.
The first several chapters in the ABOUT CENTS II anthology are stories from my favorite year of large cents – 1793: Emission sequence and die states, NCs (non collectables), a study on Smith Counterfeits (plus the man who wrongly named them counterfeits), and a mistake made by Sylvester Crosby in his monograph on 1793 cents that was written in 1897. Then comes the account of Joseph Levick, from his beginning in New Orleans, to his end in New York City eighty years later. Levick was one of the first great numismatic researchers this country has produced, and his Book of Rubbings of 1793 Cents is published in Appendix B.
The final chapter is about how S. H. Chapman turned his 1923 book The United States Cents of 1794 into one of the rarest works in American numismatics - with help from George Clapp and Howard Newcomb.
ABOUT CENTS II is 134 pages, soft cover, and priced at $50 + $5 shipping.
Len Augsburger adds:
Author Lee Gordon of Buffalo Grove, IL submitted this information about his new book on Latvian banknotes. Thanks. -Editor
NEW 2017 LATVIAN BANKNOTES CATALOG & PRICE LIST.
New book - catalog on Latvian banknotes. Latvian collection of government issues. It comes with separate price list. The book is 11 x 8,5 inches. Very high quality in full color. 275 pages book in hard cover. Many unique essays, proofs, Specimens and notes are listed for the first time!
Pricing:
$25 book + domestic delivery by Priority Mail is $5.00 = $30
$25 book + International delivery is $25.00 by Fed/Ex from my printer in Germany. = $50
LEE GORDON
P.O. Box 5665
Buffalo Grove, IL 60089, USA
TEL: (847) 506-1122
FAX: (847) 506-1155
e-mail: banknotes@leegordon.net
website: http://www.leegordon.net
IBNS: LM100
For more information, or to order, send a check to Lee Gordon at the above address, or use PayPal to send payment to his email address.
John Mutch submitted this review of Greever & Byar's new Ingle token book. Thanks! -Editor
One of the most-used items in my library of trade token references is "A Checklist and Aid to Attributing Ingle System Scrip" by the late Lloyd E. Wagaman. Published in 1987 by the Indiana-Kentucky-Ohio Token and Medal Society (IKO-TAMS), this was the fruit of thousands of hours of poring over the credit ratings books of the Bradstreet and R. G. Dun companies, city directories, and other references at Wagaman's disposal.
He had compiled a list of thousands of tokens made by the Ingle Brothers of Dayton, Ohio between 1908 and 1919, most of which were "mavericks", carrying only the business name and not the town and state where the business operated. As Wagaman indicated, his work was only a start - his method of attribution was only reliable in the case of unusual names. In the case of "Smith Bros.", for instance, he took his best guess among the thousand businesses with those proprietors to attribute the one Smith Bros. Ingle token he was aware of.
In the thirty years following this initial work, many new pieces of information have come to light. Foremost among them are the discovery of a ledger which the Ingle company used to keep track of their shipments. This ledger is incomplete, but it enabled the correlation of business names with locations in many cases. Next came the expansion of the Internet, giving access to many historical references relating to businesses that used Ingle tokens. And then, just a bit over ten years ago, Richard Greever opened the tokencatalog.com website where thousands of contributors around the world have listed close to half a million individual tokens, many with historical information accompanying them.
Many maverick researchers interested in the Ingle series, John Byars chief among them, have corroborated or corrected listings from the Wagaman list. Now, in a format similar to the original, Richard Greever and John Byars have published this new work, a project of TokenCatalog.com, that is a most welcome replacement for the original Wagaman work.
For more information, or to order, see: http://www.tokencatalog.com/ads/IngleChecklist/IngleChecklistAd.pdf
Michael E. Bonine (published posthumously by Jere L. Bacharach), The Banknotes of the Imperial Bank of Persia. An Analysis of a Complex System with Catalogue. Numismatic Studies 30. The American Numismatic Society, New York 2016. 148 p., all illustrations in colour, 28.5 x 22.3 cm, Hardcover. ISBN: 978-0-89722-337-9. GBP 65 or US$ 100.
On 30 January 1889, financier and businessman Baron George de Reuter, son of the founder of the famous news agency, founded the Imperial Bank of Persia. It constituted a sort of compromise, by which the Iranian Shah wanted to appease the British without angering the Russians. No one had been able to come to a settlement regarding the planned construction of a railway. Instead, it was the bank that should now raise the money to build a railway without any diplomatic resentments.
George de Reuter had the Bank of England officially approve the founding of his "Imperial Bank of Persia". They determined that the bank had to have its main office in London, while it could only open branches in Iran. This was a complicated legal situation, which is accounted for by the banknotes of the institute with their additional marking. Michael E. Bonine has occupied himself with this subject matter for years. He created a comprehensive study which was published after his death by Jere L. Bacharach as a monograph in the series Numismatic Studies of the American Numismatic Society.
This is not only an asset for numismatics, but particularly so for the economic history of Persia. It is due to Bacharach's initiative that this thoroughly worked out catalogue with its elaborate historic-numismatic commentary did not get lost. Bonine masterfully shows how the analysis of the material in combination with the use of archival sources allows for a detailed classification of a rather complicated subject matter. After all, the banknotes of the "Imperial Bank of Persia" do not only have different serial numbers. They were also marked with different stamps which represent the different Persian bank branches. The banknotes could only be redeemed at the issuing bank. Between December of 1889 and the withdrawal of the right to give out banknotes in 1932, the Imperial Bank of Persia opened an impressive 28 branches, only two of which did not issue banknotes. Consequently the banknotes that were printed in Great Britain and exported to Persia only became valid once they got their respective stamp mark in the bank branch.
This richly illustrated study on these banknotes also features a catalogue with pictures of all denominations, so that even a coin dealer who has to draft his or her catalogue under time pressure, will be able to determine the rare and expensive banknotes in no time. However, one still has to stay cautious, because Michael Bonine, an enthusiastic collector himself, hints at one peculiarity in the Persian way of handling these banknotes. They have often been folded many times into smaller pieces in order to store them. As a consequence, most of the banknotes' grade is heavily compromised. Recently though, people in Iran have specialised in smoothening, washing and ironing the banknotes, and one has to pay close attention to the notes to be able to tell their actual grade.
Should anyone offer you a bank note without a stamp mark, this does not mean that it is fake. It could well come from a robbery that occurred in 1907 during a transport of the banknote blanks.
Michael Bonine has worked with an interesting subject matter and he tells us fascinating stories. The editor of the book explains this with the scholar's curiosity. He who has passed much too soon. It was already during the 1960s that he took his Landrover (and his wife Marilyn) and went from London to Iran. Never let it be said that numismatics is a couch potato discipline! The author's advice from his book's inscription, dedicated to his grandchildren, goes for numismatists, too: Go, explore the world!
To read the complete article, see:
Banknotes of Persia (www.coinsweekly.com/en/News/Banknotes-of-Persia/4?&id=4668)
To read the earlier E-Sylum article, see:
NEW BOOK: THE BANKNOTES OF IMPERIAL PERSIA (www.coinbooks.org/esylum_v18n52a04.html)
For a free subscription to CoinsWeekly, see:
www.coinsweekly.com/en/Subscribe-to-CoinsWeekly-Newsletter/37
Pete Smith reports:
Joel Orosz writes:
For references to Carl in the Newman Portal, see:
https://nnp.wustl.edu/library/searchwithterms?searchterm=carl%20herkowitz
The John Reich Journal, published by the John Reich Collectors Society (JRCS), is now accessible on the Newman Portal for the years 1986-2014. Launched by David Davis in 1986, the Journal focuses on early United States silver (and to a lesser extent gold) coinage bearing the Flowing Hair, Draped Bust, and Capped Bust designs.
Davis served as club president until 2011, and Brad Karoleff has capably served in the same position since. Karoleff is also the current Journal editor. Authors in the Journal include John McCloskey, Russell Logan, Steve Crain, Jules Reiver, and many others. More recently, David Finkelstein and Garrett Ziss have contributed important articles. Many thanks to JRCS president Brad Karoleff for assistance with this project.
Image: 1802 JR-1 dime reported by David Lange in the July 2013 John Reich Journal, the second known specimen. The obverse is distinguished by a gap between stars 3 and 4 at the left, the reverse by recutting in the leftmost star.
Link to John Reich Journal on the Newman Portal:
https://nnp.wustl.edu/library/publisherdetail/518721
For more information on the John Reich Collectors Society, see their newly updated web site:
http://jrcs.org/
Thanks to Greg Burns for sharing this May 5-6, 2017 UCLA conference announcement. -Editor
Coins of the Realm: Money, Value, and Sovereignty in the Early Modern Atlantic
Date/Time
Friday, May 5, 2017
10:00 am – 4:45 pm
Location
6275 Bunche Hall, UCLA
315 Portola Plaza
The conference addresses key relationships between money-forms and political authority during major transitions in the British Atlantic economy associated with the Stuart Restoration, the financial revolution, the Board of Trade and Plantations, and the Royal African Company. Of central importance is the Great Recoinage of 1696, which attempted to restore England's national currency by realigning the nominal values of coins with their material worth as gold and silver.
While much has been written on the fiscal side of this misguided monetary policy, this conference approaches it as an epistemological crisis precipitated by the disassociation of fluctuating exchange-values of bullion from the imprinted sign-values of the coins themselves, as designated by the sovereign's mark. Responding to the material effects of clipping, debasement and counterfeiting coins by restoring the currency to its "true" metallic value, the Great Recoinage attempted to stabilize the state's control over labile markets in the colonies, and the multiple forms of currency, barter and contraband in which international trade was transacted.
Equating signs of sovereignty with substances of value in the metropole, coins of the realm were destabilized in the periphery, where risky conversions and transmutations of value challenged the symbolic foundations of British monarchy. Papers will draw on cases from England, the West Indies, colonial North America, and West Africa to highlight emergent connections between monetary value and political sovereignty in the early modern Atlantic.
Speakers
Alex Borucki, University of California, Irvine
Mara Caden, Ph.D. Candidate, Yale University
Daniel Carey, National University of Ireland, Galway
Barrie Cook, British Museum
Mark G. Hanna, University of California, San Diego
Catherine A. J. Molineux, Vanderbilt University
Jotham Parsons, Duquesne University
Elvira Vilches, Duke University
Chi-ming Yang, University of Pennsylvania
For more information, or to register, see:
Coins of the Realm: Money, Value, and Sovereignty in the Early Modern Atlantic (http://www.1718.ucla.edu/events/coins/)
1953 Manship Portrait by Paul Jenewein

Tony Terranova submitted this image of a 1953 Portrait of Paul Manship by Paul Jenewein. Thanks! -Editor
To read the earlier E-Sylum article, see:
COMPLETE SET OF MANSHIP ASHTRAY MEDALS OFFERED (www.coinbooks.org/v20/esylum_v20n17a33.html)


More on Bob Vlack
Jeff Rock writes:
To read the earlier E-Sylum articles, see:
NOTES FROM E-SYLUM READERS: APRIL 16, 2017 : Bob Vlack's Coin Envelopes (www.coinbooks.org/v20/esylum_v20n16a16.html)
NUMISMATIC NUGGETS: APRIL 9, 2017 : 1640 French Colonial Fleur de lis Counterstamp (www.coinbooks.org/v20/esylum_v20n15a26.html)
JAMESTOWN COINS AND COUNTERS EXHIBIT (www.coinbooks.org/v20/esylum_v20n15a15.html)
More on the Perpetual Calendar Medal

Gary Dunaier writes:
Good question, and something some collector somewhere might be able to address. I lifetime of accumulating different examples from flea markets and eBay could shed light on the range of dates seen. -Editor
To read the earlier E-Sylum article, see:
VOCABULARY TERM: CALENDAR MEDAL (www.coinbooks.org/v20/esylum_v20n17a16.html)
More on the the 1908 London Olympic Games Participation Medal
Regarding the 1908 London Olympic Games participation medal Ron Haller-Williams writes:
Thanks. I pictured the gold one on the web page Ron cited. VERY beautiful medal! -Editor
To read the complete web page, see:
http://olympic-museum.de/pmedals/olympic-games-participation-medals-1908.php
To read the earlier E-Sylum article, see:
NUMISMATIC NUGGETS: APRIL 23, 2017 : (www.coinbooks.org/v20/esylum_v20n17a23.html)
More on English Coin Weights
Regarding the 1772 English Coin Weight, Ron Haller-Williams writes:
Thanks! Andy Singer also recommends the Withers book. -Editor
To read the earlier E-Sylum article, see:
NUMISMATIC NUGGETS: APRIL 23, 2017 : 1772 English Coin Weight, King George III, 2 DWT, 16 GR. (www.coinbooks.org/v20/esylum_v20n17a23.html)
41st Maastricht Show Report
Tony Pisciotta writes:
Thanks to Martin Kaplan for bringing Tony's report to our attention. -Editor
To read the complete article, see:
SPRING Maastrich Report......THE BUZZ IS BACK!!!!! (http://www.banknotesoftheworld.com/index_main.htm?Submit3=Contact+Me)
Jeremy Bostwick writes:
Never would have guessed that connection! Thanks. Here's the lot description. -Editor
LOW COUNTRIES, Republiek der Zeven Verenigde Nederlanden (Dutch Republic). Amsterdam. 1581-1795. AR Medal (37mm, 26.84 g, 12h). Commemorating the Resolution of the Civic Unrest in Amsterdam. By J. Boskam. Dated 1696 in Roman numerals. MOTOS · PRÆSTAT · COMPONERE · FLUCTUS (he stands ready to control the billowing waves, –adapted from Virgil), Neptune, holding trident and extending arm, standing upon carriage pulled rightward by two sea horses; coat-of-arms of Amsterdam behind; to far left and right, personifications of the wind blowing upon the stormy seas; in foreground, two kingfishers (Halcyons) floating in a nest / HALCYONIBUS · REDUCTIS/SENATUS · AMSTELOD/CIVIBUS · SUIS · HOC/ANTIQUÆ · VIRTUTIS/SPECTATÆQ · FIDEI/PRÆMIUM · LARGITUR (the Halcyons having returned, the Amsterdam city council grants unto her citizens this gift of ancient virtue and wondrous faith) in six lines on banner, the same two doves floating in a nest upon calm seas; rising sun upon the horizon; in two lines in exergue, MDCXCVI/I·BOSKAM·F·. Van Loon IV, pp. 161-2. Good VF, toned, small scratch in the field on the obverse.
Following the passage of a new law which planned to cut the number of men working as an undertaker's man from 300 to 72, the aanspreker (undertakers) spread rumors around the city that, due to these proposed changes, the city's poor would no longer be able to expect proper burials. The ensuing riot grew from just the poor to the city's sailors as well, with unruly crowds attacking the homes of the various civic leaders. The riot was eventually quelled, but only after a number of deaths among the city's elite.
"Riot Medals" would be an interesting specialty - there was the New York draft riot, the Haymarket Square riot, the Tulsa Race Riot, and others. We touched on the topic briefly in 2004. Has anyone written on the topic more recently? Such a collection would make for a fascinating and diverse exhibit. -Editor
To read the complete lot description, see:
Aansprekersoproer – The Undertakers' Riot (https://cngcoins.com/Coin.aspx?CoinID=224691)
To read the earlier E-Sylum articles, see:
NUMISMATIC NUGGETS: APRIL 16, 2017 : 1696 Netherlands Neptune Sea Chariot Medal (www.coinbooks.org/v20/esylum_v20n16a26.html)
NUMISMATICS & RIOTS (www.coinbooks.org/esylum_v07n15a20.html)
NUMISMATICS AND RIOTS (www.coinbooks.org/esylum_v07n16a15.html)
NUMISMATICS AND RIOTS (www.coinbooks.org/esylum_v07n17a17.html)
The new GracePoint church struck gold Thursday when a donated $20 coin was sold at auction for $517,000.
The auction of a rare 1866 Double Eagle gold $20 proof coin, stamped with "In God We Trust," fetched well over the estimated sale price of $300,000. A woman who belonged to the church donated the coin recently as officials there faced a financing deadline for a building project.
Heritage Auctions sold the coin during a combination live and online auction that closed with the winning bid at 10 p.m. Thursday. The live auction was held at a Schaumburg, Ill., convention center, part of a premium event for high-dollar items, but the final bid came in online, after officials said bidding was so intense, amounts were going up in $20,000 increments. The buyer has not been disclosed.
The church will not receive all of the money from the sale, said Ben Lamb, GracePoint's pastor. The actual sale price was $440,000, with premium auction fees paid by the buyer making up the rest of the bid.
The church's take of that, after paying out its auction fees, is $418,000, Lamb said. Since Heritage Auctions gave GracePoint officials $150,000 up front when they agreed to auction the coin, the church will receive the remaining balance of $268,000.
"With the most recent construction costs and equipment going up like they have, we needed the coin to sell for more than $300,000 to help with the unforeseen extra expenses," Lamb said, "However, we obviously would have been grateful for it to sell for $300,000, but getting more helps with the deficit so greatly."
Lamb declined further comment and said now that the auction is over, "we're just trying to gratefully move on and do ministry."
To read the complete article, see:
Church's rare coin sold for $517,000 (www.chicagotribune.com/suburbs/post-tribune/news/ct-ptb-church-rare-coin-auction-st-0429-20170428-story.html)
To read the earlier E-Sylum article, see:
CHURCH DONATION: 1866 DOUBLE EAGLE WITH MOTTO (www.coinbooks.org/v20/esylum_v20n16a12.html)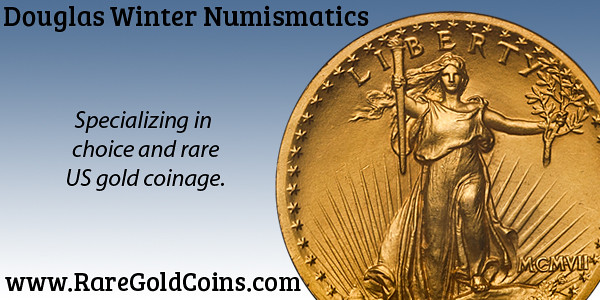 A modern press room in a mint or medal manufacturer is more like an industrial plant. Coining presses shown here can strike coins and coin-like medals in large quantities. Photo courtesy Medallic Art Company, Dayton, Nevada.
Press Room. Enclosed area where one or more presses of any kind are located. National mints, large private mints and medal firms will have a number of coining presses to produce coins in large quantities. Medal presses – hydraulic or toggle–joint presses – can be located in the same room as coining presses, or in separate rooms. A pressroom foreman will be in charge of all operations and all presses. Once automatic coining presses are SET UP with dies in proper position, with proper impression and blank feeding is functioning properly one PRESSMAN can oversee two or more presses. His tasks include frequent inspection of struck specimens. He is also attuned to the sound the presses make and must act quickly if the sound changes. See PRESSES AND PRESSROOM PRACTICES. A balcony is frequently above the press room floor for visitors to view the minting operations.
Once a mint abandons its building it is interesting what a pressroom continues as in an afterlife. The Philadelphia Mint at Sixteenth and Spring Gardens Streets became available after moving to a new building in 1966 after 65 years of service. The building was acquired by the Community College of Philadelphia. What was once the press room became the library and the balcony housed study carrels.
CLASS 06.5
Looking for the meaning of a numismatic word, or the description of a term? Try the Newman Numismatic Portal's Numismatic Dictionary at: https://nnp.wustl.edu/library/dictionary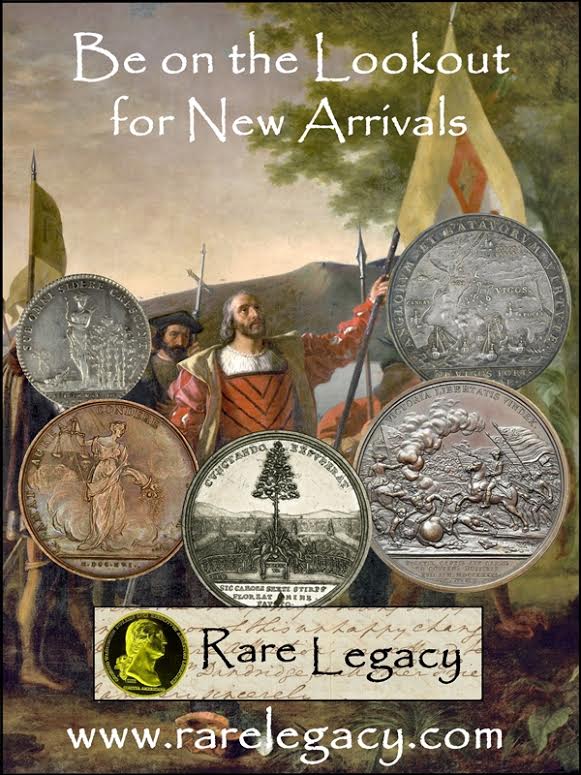 Lyman William Hoffecker (1868-1955), was born the eldest of five children on September 27, 1868, son of Hiram H. Hoffecker (1839-1912), a wheelwright and carriage maker, and Hannah E. Mack Hoffecker (1836-1906), at Tunkkannock, Wyoming County, Pennsylvania.
In 1886, at eighteen he began collecting coins while working at the Dalton, Lackawanna County, Pennsylvania Post Office as a letter carrier.
In 1900, he and his wife Cora and daughter Merle moved to El Paso, Texas, at 1110 Texas Street, and worked as a carpenter and in the wholesale glass and building materials business. Learning the business he opened L. W. Hoffecker Door & Sash Company in the building materials trade. In November 1918, he went to Belgium purchasing glass for retail sale in America. Also, in 1918 he went to Mexico as a building contractor.
In 1910, he and his family and his father Hiram lived at 1514 Montana Street, El Paso, Texas, working in the Plate Glass business.
On July 4, 1915 Cora Hoffecker died of stomach cancer, and was buried at Evergreen Cemetery, El Paso, Texas...
About 1919, he married Sarah Jane Jennie Watkins (1889-1954), a native of Kentucky...
In 1922, he retired from the building materials trade business. After retirement Hoffecker devoted his time to world travels and coin collecting and dealing. He visited 72 foreign countries and brought back home many numismatic specimens for his collection and for his inventory for sales. In 1924, he joined the ANA and became Member No. 2610. In 1929, Hoffecker had his first volley into the initiation of U. S. Commemorative coins was his plan to celebrate the 75th anniversary of the Gadsden Purchase of 1854, ratified in 1854. He erected a Commission at El Paso, headed by himself to plan the design and promote its advocacy among the appropriate Congressional Committee members. It was approved. However, President ... Hoover vetoed it...
Both Hoffecker and Thomas L. Elder worked to influence the U. S. legislation on commemorative coinage, which looked very bleak in the first months of 1935. It was widely thought at that time that U. S. Commemorative coins would be entirely discontinued. Elder wrote aggressively on the subject appealing to continue and promoted U. S. Commemorative coinages. Hoffecker worked with his local historical society and museum. He became the chairman of the El Paso Museum Coin Committee. And, in 1935, he designed the Old Spanish Trail Commemorative Half Dollar engraved by sculptor Edmund Senn, and became the distributer for the Museum. The profits made in sales were for funding the Museum.
Hoffecker and his wife Sarah opened Watkins Coin Co. in El Paso, Texas, so-called after her maiden name. They advertised in Hobbies : The Magazine For Collectors.
From 1936 - 1939 he served on the ANA Board of Governors. In 1939, he was elected the 22nd President of the ANA. In 1942, he became ANA Life Member No. 68.
His collection was sold together with that of Joseph C. Rovensky at auction by B. Max Mehl, Sale #115, on November 30, 1954.
He died of arteriosclerotic heart disease on January 13, 1955. He is buried in the Evergreen Cemetery, El Paso, Texas.
To read the complete article, see:
HOFFECKER, LYMAN WILLIAM (https://sites.google.com/a/numismaticmall.com/www/numismaticmall-com/hoffecker-lyman-william)
There is more to picking a host coin than just its denomination and metal content. Some love tokens are date specific and others are random. While many love tokens were random coins plucked from change, others were sought out for their dates. Some marked a birth, an anniversary, or a date that was important between the giver and the recipient. Some dates are engraved on the coin, some are reflected by the date on the coin itself, and others do double duty with both the engraved date and a coin date matching or marking the spread of an anniversary date. Some of this is speculation because without a story to go along with each and every love token it can be hard to prove except that Victorian people were quite sentimental and it stands to reason.

So is this where it stops? Did anything else influence the selection of the host coin? In respect to brooches, sizes can vary from a half dime up to a Morgan dollar or a large ten or twenty dollar gold piece. I have even seen a Bryan dollar love token made into a brooch. It is hard to say if that was not politically motivated or if such a large pin was ever truly in fashion. Maybe it was one person trying to outdo or outsize an acquaintance as if in competition with the other. Gold was certainly a status item if one wanted to brag about what one had or what one could afford.

Surprisingly the host coin selection does not stop here because I recently uncovered a rather interesting piece of ephemera which ties to the subject. Let's say that a person in 1888 wanted to mark a point in time long ago, long before love tokens were even being made here in the U.S. No coin had been saved from the time period but now looking back on an event like a birth or wedding, someone got an idea that they wanted a love token to mark the date. So what to do? What would today's person do in the same situation? Well, they would go to a local coin dealer or a coin show and even nowadays EBay is a prime source for locating almost anything. Back then there were fewer coin dealers but it could be done if one lived in a large city or were on a dealer's mailing list.

In my hunt for all things love token related and a desire to unearth additional tangible history, I uncovered a coin dealer's "trade card" advertisement. Printed on the front of the card is a pair of colorful birds. The design may or may not be coincidental as birds were one of the most popular subjects for love token pictorials. Printed on the lower right of the card is, "Curious and Rare COINS for BANGLES, BUTTONS & c. Scott & Company 146 Fulton St., N.Y." Last year some Victorian catalog ads were printed in the Love Letter and they referenced the term "bangle". A bangle is another word for a charm and the term was predominantly used during the Victorian period. So here we have an actual coin dealer who is seeking out another potential market outside of numismatic collectors.
With the love token trend or fad in full swing maybe Scott & Company thought they could tap into a whole new group of clients. So if one were wealthy, a person could have practically anything made into a love token and from any period, even going back to the Roman Republic. Exotic foreign coins could also be made into love tokens without having to travel outside the boundaries of the United States. Earlier U.S. type coins could be used to make the present even more special and unique. The only thing lacking on the trade card is a specific reference to engraving the coins although it can be implied as many more coins were made into love tokens than were drilled, looped, or bezel set as simple coin jewelry.
The Scott name is like a fine pedigree and it is very exciting that it has some remote ties to numismatics and Victorian coin jewelry as the trade card shows. The Scott & Company marketing pursuits have left us with some interesting ephemera and a window into why some scarcer coin types were made into love tokens and jewelry.
For more information on the Love Token Society, see:
http://lovetokensociety.com/
For more information on the Scott companies, see:
SCOTT STAMP & COIN COMPANY, LTD. (www.coinbooks.org/v20/esylum_v20n15a18.html)
Medallic Art CEO Bill Atalla regards his company as the Ferrari of medal makers. The Dayton workers have created some of the most prestigious medallions including The National Medal of Science, which the President of the United States awards to science and engineers who have made advances in their fields.
The northern Nevada company has also produced Pulitzer Prize medals. It's awarded for achievements in newspaper, magazine and online journalism, literature, and musical composition in the United States. Recipients include President John F. Kennedy, Ernest Hemingway and University of Nevada Graduate Kristen Go. She played a role in helping The Denver Post win a Pulitzer for its breaking news coverage of the Columbine High School shooting in April 1999.
"It was very bittersweet because this is the highest honor that you can win in journalism, but it was at the cost of many lives," said Go. The last time Medallic Art made a Pulitzer Prize Medal was in the late 1980s.
Medallic Art also makes medals for the Boy Scouts of America.
The company also sells medals to all 50 states and several countries including Australia, Brazil and New Zealand.
The large warehouse where they are created sits on the edge of Dayton and is nestled near the Pine Nut Mountain Range. The workers inside created at least 1.2 million medals in 2015 and 850,000 medals in 2016.
Cathy Swinburg is the archivist for the Medallic Art Company. She is proud of the company's rich history reflected in a 1914 medal called "The Joy of Effort". It was crafted by a physician, athlete and sculptor named R. Tait McKenzie. The original image he created was eight times larger and reduced by a special mechanical machine to capture the fine details of the runners musculature jumping over a hurdle.
The coin would have been made on a galvano cast.
"We blend old-world art with new technology," Atalla said.
Some of the old-world technology like a press is used today, though the modern machines are more advanced thanks to electricity, which can be used to power them today.
Medallic Art workers also use a laser machine called ACSYS Lasertech-NIK. It can measure a 3D piece of art to within one micron of accuracy. The art's measurements are used to reproduce the image on the face of a medal with a LANG Impala 400 Inc. machine. The Barracuda machine is used to burn a title into the back of a medals.
The next step is to oxidize the medals in heated water. They come out almost entirely black. Next, they're buffed. The contrast between the light letters, images and dark background creates a clear contrast and image on the medal. And finally, a simple lacquer-coat is sprayed on the medals.
This is the basic process for all the medals created at Medallic Art and chances are you have one sitting in your home. The company often stamps its name on the side of back of the medallions it creates.
To read view the complete article and video, see:
Made in Nevada: Medallic Art Company (www.kolotv.com/content/news/Made-in-Nevada-Medallic-Art-Company-420420304.html)
Maureen Levine and cataloguer Bruce Hagen submitted this article highlighting five diverse items of American paper money from the Heritage Eric P. Newman Collection Internet Part 3 sale. Thanks. The sale closes May 3, 2017, so be sure to get your bids in on time. -Editor
That Eric P. Newman has always delved deeply into a broad range of numismatic genres is evident in the offerings from the third Internet-only Newman Collection paper currency sale highlighted below.
Lot 89343: State of New Jersey June 9, 1780 Uncut Sheet
Printed by Hall & Sellers in Philadelphia, Guaranteed Issue notes from New Jersey are very scarce, and this 1780 uncut single pane is extremely rare:
State of New Jersey June 9, 1780 Uncut Single Pane Sheet of $5-$7- $8-$20/$1- $2-$3-$4 Fr. NJ-188- 189-190- 191/184-185- 186-187. PCGS About New 50.
This single pane is composed of all eight denominations from the Guaranteed by the United States issue from New Jersey. All are signed by Philemon Dickenson (Continental Congress member) and David Brearley (signer of the Constitution) on the face and countersigned on the backs by Joseph Borden (who signed only this issue). Although Boyd's cabinet held an uncut sheet, DuPont's did not. Underappreciated in comparison with many of the better-known Colonial and Guaranteed by the United States sheets. Auction appearances over the past half-century have been sparse, making this is a significant opportunity for collectors.
To read the complete lot description, see:
State of New Jersey June 9, 1780 Uncut Single Pane Sheet of $5-$7-$8-$20/$1-$2-$3-$4 Fr. NJ-188-189-190-191/184-185-186-187. P... (https://currency.ha.com/itm/colonial-notes/state-%20of-new-%20jersey-june-%209-1780-%20uncut-single-%20pane-sheet-%20of-5-%207-8-%2020-1-%202-3-%204-fr-%20nj-188-%20189-190-%20191-184-%20185-186-%20187-p/a/241626-%2089343.s?ic4=ListView-ShortDescription-%20071515)
Lot 89425: 10¢ Second Fractional Issue Block of Eight

Five issues of Fractional Currency, authorized by Congress, were issued from 1862 to 1876 to alleviate the shortage of coinage precipitated by the Civil War. A likely unique Fractional Currency block of eight is described below:
Fr. 1247 10¢ Second Issue Block of Eight PCGS Choice About New 58PPQ.
An incredible rarity that is the first multiple of this more challenging 10¢ variety to ever appear in a Heritage sale. It is also the largest multiple we have ever seen or heard of representing this number. Fr. 1247 is a sleeper rarity, and this block of eight is well inked, with vivid bronze and bright paper. This great Fractional item is destined for the finest of collections.
To read the complete lot description, see:
Fr. 1247 10¢ Second Issue Block of Eight (https://currency.ha.com/itm/fractional-currency/second-%20issue/fr-1247-%2010-second-%20issue-%20block-of-%20eight-pcgs-%20choice-about-%20new-58ppq/a/241626-%2089425.s?type=surl-241626-%20-%2089425&short=241626*89425)
Lot 89633: Territory of Florida $1 June 12, 1830

From the territorial period of Florida (1821-1845), a popular $1 engraved issue:
Tallahassee, FL - Territory of Florida $1 June 12, 1830 Cr. T8 Benice 6. PCGS Very Fine 35.
A very scarce note from the popular second series printed from the engraved plates by N. & S.S. Jocelyn, New Haven. Among the Criswell-Shull listed Southern States issues, it is quite distinctive due to its early, 1830-period dating and engraved style. The exact rarity of Florida Territory notes in collectors' hands is difficult to determine, but approximately 20-40 notes of each denomination are known. The overall quality of this Newman Collection $1 note is superior for the technical grade.
Uncut sheets of any early U.S. currency are quite desirable. Lesser known are obsolete notes from the Territories, issued before the regions became actual states of the union. Rare and historically important. -Editor
To read the complete lot description, see:
Tallahassee, FL - Territory of Florida $1 June 12, 1830 Cr. T8 Benice 6. (https://currency.ha.com/itm/obsoletes-by-%20state/florida/tallahassee-fl-%20territory-of-%20florida-1-%20june-12-%201830-cr-%20t8-benice-%206-pcgs-%20very-fine-%2035/a/241626-89633.s?type=surl-%20241626--%2089633&short=241626*89633)
Lot 90066: French Point, MO - T. R. Livingston & Co.

Issued by Confederate officer T.R. Livingston, the note below is a piece of rare military scrip redeemable "In Confederate Money" in the Cherokee Nation:
French Point, MO - T. R. Livingston & Co. Redeemable at J. M. Bryant's Store, C.[herokee] N.[ation], or at my Headquarters 25 Cents July 1, 1862. PCGS Very Fine 20 Apparent.
This is a fascinating and historic note issuer and series. Along with his half-brother, Missourian Thomas Robinson Livingston ran a lead mine, smelter, and store in French Point. Livingston, a Confederate army major, fought under Stand Waitie's First Cherokee Mounted Rifles among other assignments. He died leading a battle on July 11, 1863. The obligation near the bottom states it was "Redeemable at J. M. Bryant's Store, C.[herokee] N.[ation], or at my Headquarters." The issuer is engraved. Livingston's countersignature is on the blank back. Issued by a prominent Confederate officer, this is certainly an intriguing and storied scrip note tied to the Cherokee Nation.
Ex: Eric P. Newman Numismatic Education Society.
Financial derivatives were not invented in the 20th century. Here's a Civil War era form of derivative. Scrip notes issued in states and territories controlled by the Confederacy were typically payable in Confederate notes - a piece of paper payable in another piece of paper backed only by faith in the issuer to prevail and ultimately pay in "real money". That movie didn't end well for holders of the scrip. -Editor
To read the complete lot description, see:
French Point, MO - T. R. Livingston & Co. Redeemable at J. M. Bryant's Store, C.[herokee] N.[ation] (https://currency.ha.com/itm/obsoletes-by-%20state/missouri/french-point-%20mo-t-%20r-livingston-%20and-co-%20redeemable-at-%20j-m-%20bryant-s-%20store-c-%20herokee-n-%20ation-or-%20at-my-%20headquarters-%2025/a/241626-90066.s?type=surl-%20241626--%2090066&short=241626*90066)
Lot 90440: Oshkosh, WI - Oshkosh City Bank Uncut Pair

The Oshkosh City Bank $2-$3 Proof pair offered in the sale is reported as unique in private hands:
Oshkosh, WI - Oshkosh City Bank Uncut Pair of $2-$3 18__ WI-625 G4-G6. Proof. PCGS Very Choice New 64 Apparent.
This extremely rare bank, despite failing, redeemed the entire circulation according to state records. The Newman Collection proofs include three denominations printed from the $1-$2- $3-$5 plate that are unique in private hands. Rawdon, Wright, Hatch, & Edson, New-York engraved the plate with their suite of gold dollar vignettes favored by several other clients. The number of coins in each vignette corresponded with the denomination, thwarting note raisers. The $2 features two gold dollars with a farmer and milkmaid resting at the top right. On the $3 impression are three men representing different commercial pursuits and three gold dollars. We have no auction appearances noted for the $2 and $3 notes, only for $1 proofs. There are some minor flaws, but overall this is attractive, elegantly styled, and we believe unique in private hands.
To read the complete lot description, see:
Oshkosh, WI - Oshkosh City Bank Uncut Pair of $2-$3 18__ WI-625 G4-G6. Proof. (https://currency.ha.com/itm/obsoletes-by-%20state/wisconsin/oshkosh-wi-%20oshkosh-city-%20bank-%20uncut-pair-%20of-2-%203-18-%20wi-625-%20g4-g6-%20proof-pcgs-%20very-choice-%20new-64-%20apparent/a/241626-%2090440.s?type=surl-241626-%20-90440&short=241626*90440)
Many rare and unique items are included in this Internet sale and, as always, the proceeds from it will be used for charitable purposes. The auction closes on May 3rd. commencing at 10:00 AM Central Time. For more information, please visit www.HA.com/241626 .
In October 2016, several British tabloids published a photograph of a silver coin of uncertain size with a Greek inscription. The coin portrait depicts a gaunt draped bust resembling a so-called "Grey alien". Grey aliens are extraterrestrial humanoids associated with contemporary UFO mythology.
The source of the image is credited to the UFO web site mysteriousearth.net, where discovery of the coin is ascribed to a "group of people who worked on the renovation of a house in southern Egypt".
It is clearly a hoax. The lack of any attribution (weight, dimensions, date, image of the reverse, etc.) raises the level of suspicion to an astronomical level.
My first impression is that this was a real coin or medallion extensively tooled in order to turn the portrait of a ruler or deity into the likeness of an alien - like an elaborate "hobo nickel"
A little research revealed that it's not even a real artifact, but a heavily retouched ("photoshopped") image of an actual Roman medallion in the famous collection of the Cabinet de Médailles in Paris. The hoax was uncovered by computer scientist Ralf Bülow, as credited by author Jason Colavito on his web site.
The very rare original medallion depicts Dionysus, god of wine and abandon. The other side (technically the obverse) bears an idealized portrait of Antinous, the beloved young companion of the Roman emperor Hadrian.
To read the complete article, see:
CoinWeek Ancient Coin Series: Coins, Aliens and UFOs (www.coinweek.com/ancient-coins/coinweek-ancient-coin-series-coins-aliens-and-ufos/)
The digital trail led to a Brazilian UFO site, where I learned (thanks to good Portuguese translation on my web browser) that the hoax image came from DesignCrowd, an Australian graphic design crowdsource web site.
Ken Bressett writes:
To read the earlier E-Sylum articles, see:
IMAGES OF ALIENS ON WEIRD COINS (www.coinbooks.org/esylum_v19n42a30.html)
"UFO" JETON RESURFACES IN POPULAR MEDIA (www.coinbooks.org/esylum_v19n10a19.html)
Could this fading star be the first evidence that other cosmic cultures were more than science fiction? That outreì idea was a hypothesis of last resort, but for the time being, we could not dismiss it.
"The star that stumped Boyajian -- now officially known as Boyajian's star and colloquially called Tabby's star -- has captivated astronomers and the general public alike. Like all great enigmas, it has generated a seemingly infinite number of possible solutions -- none of which wholly explain the curious observations. Whatever is responsible may lie outside the realm of known astronomical phenomena.
To read the complete article, see:
IS BOYAJIAN'S STAR EVIDENCE OF EXTRATERRESTRIAL CIVILIZATIONS? (http://delanceyplace.com/view-archives.php?p=3319)
This article published April 24, 2017 profiles the British stencil artist Penny, who is known for works involving banknotes. -Editor
British stencil artist Penny is known for his super tiny and intricate works on anything from currency to items as small as a postage stamp. Penny is constantly pushing himself to create stencil works that are not only beautiful, but convey a message. Currently showing his work with Plastic Jesus at Krause Gallery in New York City Penny took some time out of his crazy schedule to discuss his work, and his new show.
For those not familiar with you or your work give me a brief background who of who you are, and what you do…?
I'm Penny, a stencil artist from London, specializing in tiny acts of treason on banknotes.
Ha! Have you ever actually had any legal troubles for defacing currency?
I was exhibiting some work on Yen at a gallery in Japan and they were threatened with closure by the authorities if they didn't remove the offending artwork, crime's very low over there so the police are looking for things to do I guess. The worst I've had in the UK is the occasional death threat from offended royalists – They'd be horrified to find out I've had pieces commissioned by The Bank of England!
So how did you get into the stencil medium & working with currency? Are you classically trained or learned on the job?
I cut my first stencils 16 years ago at Central Saint Martins. I took a graphic design degree course there and was so poor at the time I couldn't afford printing costs, so got by with almost every project using paint, paper and a scalpel. Ever since then I've been trying to push the boundaries on what is possible with those rudimentary tools.
The currency angle came about almost by accident – I was posting photos of my miniature stencil pieces online and realized that even the very smallest of stencils ends up the same size as the largest murals when viewed on computer screens, I thought I would be a good idea to paint on a surface everyone knows, so they instantly understand the scale. Banknotes also come loaded with meaning and and visual interest, hijacking that and subverting it in someway to deliver a message was very appealing.
Do you have a particular bank note that sticks out to you as a favorite?
I've become a bit of a banknote geek since taking them on as my predominate substrate to paint on, I could give you about 20 notes I really love for various reasons – My personal favorite is probably the Lowther Fifty Pound, from around the late 1990's, it's such a beautifully ornate banknote with a very British feel. It's also got the queen staring at you with a kind of half grin, which makes it such a good background to piggyback ideas onto.
Another favorite has to be the One Dollar bill, it's remain unchanged for about 110 years and is the archetypal global currency. When you think of money you think of the One Dollar bill, with all its connotations of power, dominance and greed – It's the perfect surface to add an image to and create a piece with a message, as so much meaning is already imbued within the note itself.
To read the complete article, see:
Interview: Penny (https://streetartnews.net/2017/04/interview-penny.html)
Here's a selection of interesting or unusual items I came across in the marketplace this week. Tell us what you think of some of these. -Editor
Fantasy Ming Dynasty Coin

Historical fantasies for the unissued reign titles - During several Ming reigns no coins were produced, because of large scale emissions of paper money. As a gesture of filial respect the emperor Shi Zong (1522-67) ordered in 1553 their production. There remains still some difference of opinion among numismatists, whether these are fantasies produced in Japan and/or Vietnam or Ming supplementary issues. Nevertheless examples are rare and very much in demand (DH20.137a, Schjöth1173, Zeno179343) - 4.10 gr. - good VF
Can any of our Chinese coin experts chime in on these? Are these considered legitimate parts of the series? -Editor
To read the complete lot description, see:
Coins, Currency and Medals May 2017 (https://mpoauctions.com/en/browse?aid=26&cid=16129&lid=100885)
Late Kushan Period Gold Coin

Description: Kushan Kingdom, Gold Coin Late Kushan Period Shaka 8.00 grams / 25.25-24.60x2.84mm / The coin designs usually broadly follow the styles of the preceding Greco-Bactrian rulers in using Hellenistic styles of image, with a deity on one side and the king on the other. Kings may be shown as a profile head, a standing figure, typically officiating at a fire altar in Zoroastrian style, or mounted on a horse. The artistry of the dies is generally lower than the exceptionally high standards of the best coins of Greco-Bactrian rulers. Continuing influence from Roman coins can be seen in designs of the late 1st and 2nd century CE, and also in mint practices evidenced on the coins, as well as a gradual reduction in the value of the metal in base metal coins, so that they become virtual tokens. Iranian influence, especially in the royal figures and the pantheon of deities used, is even stronger.
Interesting designs - primitive, yet modern-seeming at the same time. -Editor
To read the complete lot description, see:
Lot 215: Ancient Kushan Gold Coin Late Kushan Period Shaka (www.invaluable.com/auction-lot/-1-c-A3C4D0E894)
1797 Irish One Penny Provisions Token

BRITISH 18TH CENTURY TOKENS, IRELAND, Uncertain Issuer, Copper Penny, 1797, obv TO PREVENT THE ABUSE OF CHARITY, IN THE CONSUMPTION OF WHISKEY, THIS IS GIVEN TO THE POOR, IN DUBLIN. F., rev VALUE ONE PENNY, IN PROVISIONS (ONLY) AT 168 JAMES'S-GATE 44 LOW . KEVIN-STREET 55 UPPER-COOMBE & 23 BARRACK-STREET. 1797, edge plain, not in collar (Atkins p.332, 1; D&H Dublin 1). Nearly very fine and rare.
This Baldwin's auction archive lot is a wordy 18th century Irish token meant to be given to beggars. It is redeemable only in food "to prevent the abuse of charity, in the consumption of whiskey." Kinda like saying "here's some food stamps" vs. "here's some beer money". People, politics and social issues rarely change, but the means of addressing them constantly evolve. And I'll bet some of these got turned over to a third party for booze anyway. -Editor
To read the complete lot description, see:
BRITISH 18TH CENTURY TOKENS, IRELAND, Uncertain Issuer, Copper Penny, 1797 (www.numisbids.com/n.php?p=lot&sid=1695&lot=2769)
1851 Robert Patterson Mint Medal

Description: Director Robert M. Patterson U.S. Mint Medal, Julian-MT-2, Obv: Obverse bust facing left, "ROBERT M. PATTERSON DIRECTOR OF THE U.S. MINT 1835-51"; Rev: snake biting its own tail, curled within a wreath, furled scroll at top, "CODEX MONETAE 1837" ("monetary codification," a reference to the 1837 mint monetary reforms), central inscription "A PARTING TOKEN OF REGARD FROM THE OFFICERS AND CLERKS OF THE MINT. 1851." Dies by famous early engraver Charles Cushing Wright. The reverse was hubbed from the 1812 Winfield Scott medal (MI-20).; Ae, 65mm, 130.64gms, EF, some stray marks, small edge bumps and a few spots. Julian MT-2.
The "CODEX MONETAE 1837" is what caught my eye on this one. I don't recall seeing this term anywhere else, and searches for the term on the Newman Portal and the larger web find nothing but references to this particular medal. Can anyone point us to more information about the 1837 monetary codification, and the U.S. Mint's involvement? -Editor
To read the complete lot description, see:
Lot 260: DIRECTOR ROBERT M. PATTERSON U.S. MINT MEDAL (www.invaluable.com/auction-lot/-1-c-0C141A7973)
1899 German Deutcher Automobil Club Medal

That's a weird looking tree, but I like the angel on the reverse. This medal might benefit from some conservation. -Editor
To read the complete lot description, see:
Lot 517: 1899 German Deutcher Automobil Club Medal (www.invaluable.com/auction-lot/-1-c-6FF4EE68C7)
1902 Boer War Mocking Medal

Boer War Mocking Medal 1902 commemorating the Ragama Boer POW Camp in Ceylon (AM133, Hern300, Laidlaw0786a) - Obv: Man wearing cap standing beside palm tree, possibly chopping it down with machete; hut on the left; BRITSCHE.1902.BESCHAVING / Rev: SCUM OF THE SCUM, legend around: RAGAMA KAMP HERINNERING - bronze 10.13 gram 30.4 mm - rough strike, VF/XF, very rare.
Reputedly struck over ZAR pennies (but unlikely) from dies made by C.F. Keyzer, a former employee of the N.Z.A.S.M. (NEDERLANDSCHE ZUID-AFRIKAANSCHE SPOORWEG MAATSCHAPPIJ). Presumably the work was done after Keyzer had been repatriated.
The first batch of prisoners arrived in Ceylon on 9 August 1900 and subsequently others followed until some 5.000 prisoners had landed. Diyatalawa was the main camp. Mt Lavinia was the convalescent camp while foreign volunteers, dissidents and irreconcilables were housed at Ragama.
In the wartime correspondence of Jeannot Weinberg, a Jewish POW in Ragama Camp, he writes, 'The Germans, Hollanders, Irish Americans are, with a few exceptions, a most disreputable lot. They are without exaggeration the scum of the scum'. This appellation also appeared in an article in the Times of Ceylon.
Most of the prisoners in Ceylon were repatriated to South Africa at the end of the war after signing the oath of allegiance to King Edward VII. The foreign volunteers and those who refused to sign were probably given passage on Dutch ships to the Netherlands
A crude but quite interesting piece. I'd never heard of these before. -Editor
To read the complete lot description, see:
Boer War Mocking Medal 1902 (https://mpoauctions.com/en/browse?aid=26&cid=16628&lid=101598)
1926 Red Cross Inundation Lifesaving Medal

1926 - Medal 'Red Cross reward for helping victims of the inundation 1925-1926' by G. Devreese (1916) - Obv. Bearded man carrying boy / Rev. Six lines of tekst and white/red enamelled shield of arms - brass 70 mm - XF
Lifesaving medals are a great class unto themselves. See my Numismatic Diary elsewhere in this issue for exhibits on Pennsylvania Railroad and Carnegie Hero lifesaving medals. -Editor
To read the complete lot description, see:
1926 - Medal 'Red Cross reward for helping victims of the inundation 1925-1926' by G. Devreese (1916) (https://mpoauctions.com/en/browse?aid=26&cid=15163&lid=96239)
1936 Joy of Youth Medal

Medals: 1936 Commemorative Joy of Youth Medal in bronze with original box, 73mm, by R. Tait McKenzie, showing shot-put athlete between 'Rejoice oh Young Man in thy Youth', reverse shows four nude runners to right. geese and greyhound racing right, medal commemorating the 1936 Olympic Games
A great piece by R. Tait McKenzie. My old friend from Pittsburgh Rodger Hershey collected medals and tokens depicting "athletes in action" like this one. Nice. -Editor
To read the complete lot description, see:
Medals: 1936 Commemorative Joy of Youth Medal (www.davidfeldman.com/auctions/browse-lots/aucP/2017-olympics-online-auction/item/289254/)
Atomic Age Medal

Interesting piece, which I guess dates from the 1950s. The auction lot description had no additional information. Has anyone seen this medal before, or have any information about why, where or when it was made? -Editor
To read the complete lot description, see:
Lot 417: ATOMIC AGE MEDAL (www.invaluable.com/auction-lot/-1-c-86042C78F9)
This week I made a whirlwind trip to the Central States Numismatic Society show. Wednesday was a regular workday, and at 2:30 I was glad to be able to duck out and say, "Sorry - I've got to catch a plane." I told a coworker, "Pray for me - I'm on United." Thankfully, the worst thing to happen was while having a turkey wrap sandwich for dinner before boarding - the first half was great, but the other half rolled off my lap onto the floor. Oh, well.
I got back in my car and headed to Dulles Airport. After a thankfully uneventful flight and taxi ride I checked into my room at the Renaissance Shaumburg Convention Hotel around 7:30 and texted Len Augsburger - we were planning to meet up to discuss Newman Numismatic Portal issues. I took some photos to show my kids.

Comfy Lobby

Check out the TV screen built into the bathroom mirror
We talked for a bit in the lobby, then got a table at the hotel bar. We had a lot of topics to cover and didn't split up until about 10 local time.

The CSNS meeting signage is always well-done.
The next morning, still on eastern time, I got up around 5:30. After breakfast I worked on The E-Sylum in my room until 10:30, when I met Len in the Serenity Room. He was already setting up his presentation for the Newman Numismatic Portal meeting at 11.
One slight problem - Len had ordered lunch for everyone, but the room had only chairs, no tables. A quick call to Bourse Chairman Kevin Foley solved the problem (the hotel had dropped the ball). Thanks, Kevin!
While workers reconfigured the room setup I spoke to some of the earlybirds, including Paul Hybert, Andy Newman, Bob Leonard, Beth Deisher, NBS webmaster Bruce Perdue, and Ute Wartenburg Kagin, Executive Director of the American Numismatic Society.
Other attendees included David Lisot, Pete Smith, Cliff Mischler, Maureen Levine, Bill Bierly, Harry Waterson, Mark Verbeek, Bill Burd, Shanna Schmidt, Mary Lannin, and David Finkelstein.
Front row: Pete Smith, Paul Hybert, Ray Lockwood
Second row: Shanna Schmidt, Mary Lanin, Bill Burd, Bob Leonard
Third row: Andy Newman, Maureen Levine, Beth Deisher, Harry Waterson, Cliff Mishler
Back wall (standing): David Finkelstein, David Lisot (Seated): Mark Verbeck, Gerry Tebben.
I warmed up the crowd with an overview of several ways to look at the portal - curated content "Encyclopedia" vs. uncurated "bulk" content, scanned vs. digital content, front-end "retail store" vs. back end "warehouse", and accessing content via menus or search. I also touched on the history of our digitization partner, Internet Archive.
Len delivered the main presentation, a combination of PowerPoint slides and live demo of the site in action. He covered new content partners, our scanning centers in St. Louis and New York, and new advanced search features. He also showed a video of a scanner operator in action.
A productive question-and-answer session followed next. Topics included the quality of our optical character recognition (it's very good), non-U.S. content (not a priority now, but we'll take it), and what turned out to be a bug report (we'll fix it - in certain cases users would only get a maximum of 50 search results even when more were available.

First row at right: Bill Bierly
Secord row at right: Cliff Mischler
Next it was time for lunch - box lunches and soft drinks were available for everyone. I met E-Sylum advertiser Shanna Schmidt and E-Sylum contributor Harry Waterson for the first time, spoke with Mary Lannin, Maureen Levine, Pete Smith and Andy Newman. After the room cleared out Len and I met for a while with Andy about various NNP topics.
I went back up to my room to check email, change into more comfortable traveling attire, pack my bags and check out. I'll miss the bathroom TV.
In her email Newsletter #14 published yesterday Shanna Schmidt writes:
I spent the rest of my time walking the bourse floor. I immediately ran into author Neil Shafer and had a nice conversation. Len Augsburger joined us. Neil's 84 and still looking and feeling great. It was so nice to see him. Len did a quick check of the Newman Portal on his cell phone and reported to Neil that his name produces over a thousand search results on NNP.
As I made the rounds of the bourse I stopped to talk with some E-Sylum advertisers and contributors, including Doug Winter, Gerry Fortin, and Dave Perkins.
I was impressed by the booth of Old World Coin of McHenry, IL and spoke to the owner, Dave Holladay. He's now an E-Sylum subscriber. This is the type of presentation I wish more dealers would have. I've discussed this often with my friend Pat McBride of the Pennsylvania Association of Numismatists. It's nice to see people upping their game.
Next I went to the impressive exhibit area, which I enjoyed a great deal. Kudos to all CSNS exhibitors - this was a high quality showing. I took several photos.

Odd Denominations

Half Centavo Proof Issues (1903-1908)

Electrotypes

Translating Numismatic Literature

The Pennsylvania Railroad's Medal for Heroic Service

The Carnegie Hero Medal
A personal favorite of mine. This is the silver Carnegie hero medal we discussed earlier.
To read the complete article, see:
SILVER 1904 CARNEGIE HERO MEDAL SOLD (www.coinbooks.org/esylum_v19n25a23.html)

The Phrygian or Liberty Cap
Nice treatment of an interesting and important numismatic topic.

The Society of Medallists
Great collection of medals!

Polymer Bank Notes of the World
This exhibit included a new book recently discussed in The E-Sylum.

Bread tags
The collecting instinct can lead many places. This exhibit was created by someone looking for something to collect that wouldn't break his budget. He decided to collect and categorize tags from bread loaves. It turned out to be an interesting study and a great exhibit multicase exhibit for the miscellaneous category.
Back out on the bourse floor I ran into ANA President Jeff Garrett, and we sat down to talk for a bit. Next I stopped at the Pennsylvania Association of Numismatists booth where Tom Corey was talking with Harry Waterson. Tom kindly took this photo.

Harry Waterson and Wayne Homren
Harry introduced me to James Earle and Laura Gardin Fraser collector Gary Hermann, also a new E-Sylum subscriber.
I'm not sure what happened, but I also took a photo (or thought I did) of elongated cent maven Ray Dillard. Sorry Ray - I don't have the photo. I can attest that he looked great; it was nice to see him.
One of the last folks I spoke to was Bruce Perdue. We talked about some E-Sylum production issues and planned to hook up online Sunday night as usual.
I had a LOT of time to kill at the airport and tapped out this diary after dinner while waiting for my flight. I didn't get home unto the wee hours and had to drag myself back to work on Friday. Not a productive day, but it sure was a productive week numismatically. It was great to see everyone.
One of the most useful archival resources in the Newman Numismatic Portal are the general correspondence files of the U.S. Mint. R. W. Julian directed the scanning of this series (National Archives record group 104, entry 1), under a grant from the Central States Numismatic Society, and shared the scans (covering the period 1792-1857) with the Newman Portal.
Among the tens of thousands of pages in this series is a single sheet containing a letter from Mint Director James Ross Snowden to James Guthrie, Secretary of the Treasury, dated March 18, 1854, and transcribed as follows:
The coins enclosed were examples of the Judd-156 to Judd-159 "Liberty Seated" pattern cents, and the obverse of this pattern nicely demonstrates a step in the process of mid-19th century die replication. A reducing lathe traced over a model coin in a circular fashion and imparted the same design onto a working die. The circular lines were normally polished out of the working die, but in this particular case the Mint Director decided to proceed without polishing the obverse die and moved directly to striking examples.
The model coin is thought to be an 1854 seated dollar (the crosslet of the 4 is not completely evident) although the Mint Director here makes reference to a "pattern" - but no dollar patterns are known for 1854. The date styles of 1851 and 1854 seated dollars show that the model coin was indeed an 1854 dollar, as the date for 1851 is high and slopes downward, while the 1854 date is more centered in the field between base and rim.
The Secretary of the Treasury must have answered in the affirmative, for on March 21 the Mint Director wrote to James Booth and requested a hundred "perfect examples" of the cent, "accompanied by a report to be submitted to Congress." As far as we know, these "perfect examples" were never struck, a pity for modern researchers as comparisons of the known specimens with "perfect examples" would be most instructive. All that remains today are the "hastily prepared" examples, along with a few bits of illuminating documentation.
For more information on the Liberty Seated Collectors Club, see:
www.lsccweb.org
Finland's planned commemorative coins drew online ire for depicting executions and a child's corpse. Art? Truth? Or just bad taste? -Editor
A series of five-euro coins depicting a gruesome scene from the Finnish Civil war and a drowned Syrian refugee kid, designed to honor the centenary of the country's independence, have raised a few eyebrows, including of those in charge. The Finance Minister apologized and withdrew the coinage.
"To my astonishment I discovered that the Mint of Finland had designed commemorative coins, on which there is what I see as a very tasteless picture. I don't understand how it matches the spirit of Finland's 100th anniversary – in any way at all. I actually hope that this coin will be withdrawn," finance minister Petteri Orpo said on Tuesday...
To celebrate its hundred years of independence, the Finnish Mint was to release five coins, each representing two decades of that period.
Designer Ilkka Suppanen, who came up with the idea, intended to show different events of that time; one of the achievements and the other of the challenges that Finland has faced.
Speaking of the controversial coin, Suppanen insisted it is "not a celebration of the civil war,"adding that it "highlights the fact that Finland pulled through this difficult period."
However, the designer's idea was met with disapproval from Finns when the mint posted images of the coin on its Instagram page.
Another coin in the series sparked fury among social media users. The coin, named 'Global security' shows a rescue worker holding the body of 3-year-old Alan Kurdi who drowned in the Mediterranean in 2015 on his escape from Syria.
To read the complete article, see:
Finland withdraws 'tasteless' collector coins depicting civil war execution & drowned refugee kid (https://www.rt.com/viral/386271-finland-cancels-tasteless-collector-coins/)
On the World of Coins forum, Peter writes:
To read the complete discussion, see:
Topic: Finnish Mint Withdraws Design for New €5 Coin (www.worldofcoins.eu/forum/index.php?topic=38812.0)
BANK OF ENGLAND officials were embarrassed when it emerged that their sports centre lockers cannot take the new £1 coins.
Despite the new 12 sided coin becoming legal tender nearly a month ago on March 28, they were forced to put signs up on the lockers telling members to carry on using the old coins.
One member of staff at the Bank of England Sports Centre in Roehampton, south west London fumed: "You'd think that the Bank of England would have thought about this. After all, they had more notice than anyone else.
"You really couldn't make it up."
Hailed by the Royal Mint as the most secure coin in the world, it has 12 sides, is made of two metals and also sports micro-lettering, milled edges and a hologram type feature changing a £ symbol to a number 1 when seen from different angles.
It will exist side by side with old coin until midnight on October 15 when the old coins will no longer be legal tender, though you will still be bale to deposit them at banks.
The new coin does currently work in shopping trolleys, vending machines and parking meters.
To read the complete article, see:
Red faces at Bank of England after new pound coin doesn't fit their sports centre lockers (www.express.co.uk/news/uk/795632/New-pound-coin-Bank-of-England-locker-size)
The British public is having a close look at their new one pound coins; one of them turned out to be an oddball - is it a fake? -Editor

Genuine coin on left; discovery coin on right
The new 12-sided piece only came into circulation last month, with manufacturer The Royal Mint branding it "forgery proof" and the world's most secure coin.
But one Brit, who has not been named, says he has stamped out claims that the new £1 coin is near-impossible to copy.
Brow-raising pictures show the apparently-fake coin having subtle but significant differences to the real thing.
The charity worker, from Addlestone, Surrey, described the discovery as "worrying".
It is heavier, the Queen's head is further to the left, the edge is more rounded, it doesn't have a hologram and there is no detail on the head of the thistle.
The new coin is meant to feature a hologram at the bottom which shows a £ symbol and the number one depending on the light.
He said: "If I've just found one, how many are there in circulation already? It's quite worrying. It's supposed to be the impossible coin."
To read the complete article, see:
WARNING: Fake new £1 coins discovered in circulation - and here's how to spot them (www.dailystar.co.uk/news/latest-news/608148/1-coins-fake-scam-counterfeit-how-to-find-them)
Composite illustration showing the most obvious errors on the counterfeit coin (top), compared to a real coin (bottom). (A) Position of the Queen's portrait. (B) Lack of hologram. (C) Inaccurate lettering style. (D) Excessively rounded edges. (E) Gross lack of detail on outer ring. (F) Puffy, inaccurate lettering style. The finder also cited the reddish-gold color of the outer ring and the excess thickness of the coin.
To read the complete article, see:
United Kingdom: Possible counterfeits of new £1 coin found in circulation, thanks to anti-counterfeiting features (http://world.mintnewsblog.com/2017/04/united-kingdom-counterfeits-of-new-1-coin-found-in-circulation-thanks-to-anti-counterfeiting-features/)
The Royal Mint, which initially declined to comment on reports of the find, now says it is "confident" the coin is not a counterfeit.
An independent coin expert who examined images of the coin for The Telegraph believes these differences are the result of "mis-aligned printing" - the result of a malfunction in the striking process.
Numismatist Dominic Chorney of coin dealer A.H. Baldwin & Sons, said the clue lay in the fact that multiple elements of the coin are out of alignment.
"The coin appears to be a 'mis-strike', meaning it is a genuine coin which has become mis-aligned during the striking process," he said.
Mr Chorney explained that the complexity of the hologram means the mis-alignment appears to have removed it altogether...
Philip adds:
To read the complete article, see:
Hang on to your 'forged' new £1 coins - they could be highly valuable (www.msn.com/en-gb/money/news/hang-on-to-your-forged-new-%C2%A31-coins-they-could-be-highly-valuable/ar-BBAkMXx?li=AAmiR2Z&ocid=spartanntp)
This article from India describes some clearly fake East India Company coins to watch out for. -Editor
A coin that claims to be a rare coin minted by the East India Company in 1839 with a religious motif depicting Indian gods Ram, Sita, Lakshman and Hanuman on the reverse, is what numismatists call a "fantasy" coin.
The above image has been shared widely on WhatsApp and Twitter with many people extrapolating that the early British recognised these deities by etching them on the currency in use. However, a BOOM investigation revealed that the coin is fake.
Moreover, a few other coins with the East India Company emblem on the front and religious motifs of Buddha, Saraswati, Ganesh, Shiva and Hanuman on the reverse, are also fake.
A source familiar with numismatics or the study of coins said these 'fantasy' coins combined features of Ramatanka(s) or 'temple tokens.' The source did not wish to be identified.
Temple tokens with motifs or designs of Hindu gods and goddesses were symbolic and were never meant for commerce nor were they used as legal tender.
Temple tokens did not have currency values engraved on them as they relied on the intrinsic value of the metal they were made of.
To read the complete article, see:
Are These East India Company Coins With Indian Gods Real?: A FactCheck (www.boomlive.in/are-these-east-india-company-coins-with-indian-gods-real-a-factcheck/)
Bill Groom of Tennessee writes:
Thanks! Here's the article. -Editor
AN OLD COIN
Mr. Otto Erichson received a postal card this morning from New Orleans addressed to his father, Gustav Erichson, who has been dead for the past twenty-one years. The postal card stated that the writer had in his possession a silver quarter upon which was stamped "G. Erichson, Houston, Tex." and he wrote simply to warn Mr. Erichson that this defacing of coin was in violation of the law.
Mr. Otto Erichson says that many years ago, when he was quite a young boy, it used to be his father's custom to stamp his name on silver coin. The quarter to which this postal card refers may have been stamped some forty years ago, and a history of its travels since that time would be exceedingly interesting.
Bill adds:
Richard Jewell submitted these images and forwarded text describing the new 2017 Brookgreen Gardens Medal by Heidi Wastweet. -Editor
The 2017 Brookgreen Medal was designed by Heidi Wastweet of Albany. CA. selecting "Flora and Fauna of the Southeast" as the medal's theme. This is the first square-shaped medal in the series. On the obverse, a Black~crowned Night Heron is shown from the back, its head turned to the right, perching on a slender branch. The concavity in the upper-right quadrant, behind and beside the bird's head, suggests the moon. The reverse depicts a perching bird, a leafed branch overhead, looking downward to the left with its wings lifted about to fly.
The words, Brookgreen Gardens, in script, suggesting lettering from an artist's sketchbook, and South Carolina, in block letters, are in the upper-left quadrant of the design. During the sculptor's 2015 residency at Brookgreen Gardens, she enjoyed photographing and sketching these birds in the Cypress Aviary of the Lowcountry Zoo.
She says: "1 love bas-relief for its perfect marriage of the tactile nature of sculpture with the illusional qualities of drawing. It can depict effects such as shadow, transparency, and atmosphere, which are not usually attributed to sculpture.
For more information about , see:
www.wastweetstudio.com
For more information about Brookgreen Gardens, see:
www.brookgreen.org
One of the most popular collectible currencies from the United States is the large sized banknotes from 1914. These banknotes are popular in large part because they are still readily available at a (mostly) affordable price, and they offer an older glimpse into a time past in the early 20th century, with beautiful vignettes on the reverse. One of these is the 20 dollar bill issued in 1914 that shows a wonderful Transportation theme, with a locomotive, airplane, ocean liner, and automobile.
According to the book The Engravers Line by Gene Hessler, the engraver of this reverse of the 1914 $20 was Marcus W. Baldwin. The book lists the engraving title simply as "Land, Sea and Air" with no designation of the types of train, car, airplane, and name of the ship given. No other information on the engraving was found in The Engravers Line.
This is not surprising, as the government takes a position of being purposefully vague in these depictions, so as to not be accused of endorsing any particular company, persons, brands, etc. The B.E.P. states on their website that legal requirements do not allow any government agency to portray a commercial firm or product, the engravings are types of hybrids that are not specific to any one type. For example, the US $10 dollar bill has a vehicle on it that is a hybrid of the popular types at the time of the engraving. Was this also the intention during the time of the engraving of the vignette on the 1914 note? I could find no reference on the site concerning the laws at that time. But in this particular case, it is perhaps a little easier to figure out where they drew their inspiration from, leading to some interesting discoveries.
The first point of interest was to find the name of the ship, as it was without a detectible name on the bow. Surprisingly, I found that only 15 four-funnel ships were built. Of those, only two also had three masts: fore, amidships, and aft: the SS Kaiser Wilhelm II, and the SS Kronprinzessin Cecilie. There was never an American made 4-funnel ocean liner!
I stumbled upon a postcard depicting a ship bearing the name of SS Kronprinzessin Cecilie in New York Harbor, which bears a striking resemblance to the engraving made by Marcus W. Baldwin.
In searching for a similar type of vehicle for the train, plane and car on this vignette, I feel that, even given the subtleties and vagueness of the depictions, there are enough details to ascertain their make and models and we are able to make more than a general guess.
See the article for more details on the critical thinking that went into reverse engineering these images to determine possible models. Nice work - it's a great detective story. -Editor
To read the complete article, see:
USA 20 Dollars - 1914 Transportation Vignette: Vehicles Identifie (http://banknoteden.com/USA_20_1914.html)
The Punctuation Police are up in arms over the Churchill quote on the new £5 note from the Bank of England. -Editor

Concept design

Final design
What, no Oxford comma, either? -Editor
Britain is living in a "post-punctuation world", academics have warned, with the Bank of England named as the latest major institution to ignore the correct use of the English language.
The Bank has been accused of "dumbing down" after choosing to remove punctuation from a quote by Sir Winston Churchill printed on its new £5 notes.
In its concept image for the new polymer £5 notes the Bank correctly included double quotation marks around the former prime minister's famous saying: "I have nothing to offer but blood, toil, tears and sweat."
However, it has emerged that it quietly dropped them from the final design, something it is understood has attracted complaints from keen-eyed members of the public.
The National Literacy Trust has backed their cause advising that the quote is grammatically incorrect in its current state appearing without a full stop or quotation marks.
Prof Alan Smithers, head of the centre for education and employment research at the University of Buckingham, said: "We are living in a post-punctuation world created by big institutions. Some people may dismiss omissions as pedantry, but they have lost sight of the fact that precision of expression reflects precision of thought."
Speaking about the £5 notes a spokeswoman for the Trust, which aims to improve literacy levels in the UK, said: "If you are referencing a quotation word-for-word, use double quotation marks at the start and end of the quoted section. Place full stops and commas inside the quotation marks for a complete quoted sentence."
Last night critics suggested the note's designers had sacrificed "correct" punctuation for the sake of creating an aesthetically pleasing design. A spokesman at the Bank declined to comment.
New polymer £5 notes were introduced in October last year and there are now around 400 million in circulation.
To read the complete article, see:
The new £5 note has a major grammar blunder...But have you spotted it? (www.telegraph.co.uk/news/2017/04/27/new-5-note-has-major-grammar-blunderbut-have-spotted/)
John Phipps writes:
The WWII OPA Token by Clay Barrineau
During WWII, the Office of Price Administration
Had a mission to help curb wartime inflation
With a strategy of selective rationing and price controls
The OPA was able to attain its goal
Ration Books, One through Four
Were issued throughout the duration of the war
These books were issued everywhere
To help ensure everyone got their fair share
Starting with sugar, the list of rationed items grew
By the end, the OPA even rationed shoes
But for many, a glaring problem surfaced which seemed very strange
With Ration Stamps, the grocers were unable to make change
To the rescue, the OPA fixed what was broken
Along with Book Four, they started to issue Tokens!
Non-flammable, non-toxic, resistant to water and perspiration
All of this true of the wood fiber used due to vulcanization
Red one point tokens for fats and meats
Blue one point tokens for processed foods, like canned beets
On each token, a two letter combinations can be seen
Though, to this day, no conclusive definition explains what those letters mean
Of the 30 varieties of the Red and 24 of the Blue
The Red "MV" token is the most valuable…honestly, it is true!
After VJ Day, these tokens were never again deployed
In total, over two billion issues and later, most destroyed
Fortunately, many examples still exist today
A collection of which proudly on display
By a Young Numismatist at this year's Coin Show held by the GNA
For the bibliophiles among us, Anne E. Bentley, Curator of Art & Artifacts at the Massachusetts Historical Society forwarded this video from the Boston Public Library. And no, they don't use this on rare books. This is cool - check it out. -Editor
Anne adds:
The machine was built by the DePulvera Company in Italy. Check out the comments - people want one for their homes. -Editor
To watch the complete video, see:
https://twitter.com/BPLBoston/status/855059133338406912
Reginald Herbert Cruise-Wilkins, known locally on the Seychelles island of Mahé as the 'Treasure Man', hunted the fortune for 27 years until his death in 1977. His son John inherited both the nickname and the quest.

When I first met John, he immediately barked that I was half an hour late. I didn't expect a warm welcome; John is constantly hounded by writers and locals who stop him wherever he is, asking if he is looking for buried treasure.

But as he showed me around what he believes is the treasure site, and talked about the clues and what he had left to do, the gruff man melted into one you couldn't help but root for. His eyes twinkled and his smile was infectious. Even after all these years of searching, he was still the storybook boy hero armed with his backpack and treasure map, trying to piece together the puzzle. His is a story of hope and of never giving up, despite the odds.

John explained that the fascinating tale of the treasure started in 1716 when Frenchman Olivier Levasseur, otherwise known as 'La Buse' (The Buzzard) because of the speed with which he would attack his enemies, was given a letter of marque to operate as a privateer. But within a few months, Levasseur turned to the more lucrative career of pirating.

In 1721, Levasseur and his associates – then with 750 pirates over three ships – came across a Portuguese galleon flying British colours, Nossa Senhora do Cabo, in the port of La Réunion, then called Bourbon Island. They landed 250 men on board and killed the crew. Levasseur, who had no idea what was on the ship, was astonished with the haul. According to John, a historian described it as 'a floating treasure house, believed to consist of gold and silver bars, precious stones, uncut diamonds, guineas, church plate and goblets.'

The pirates quickly fled to their headquarters in Madagascar with the British Navy in hot pursuit, and the booty was divided between the crew. "There was a share out; each pirate got 42 diamonds and 5,000 gold guineas a piece. There were extra shares for the officers," John said.

Levasseur kept the rest.

The pirate then disappeared and is believed to have hidden his treasure on the Seychelles island of Mahé.

"He broke up his crew in groups of 20 men, my father thought. The crew didn't know where the treasure chamber would be. [The treasure] was placed in a cave, kept for a temporary period, and then when the time came for the proper burial, it was only the burial crew who closed the cavern and they were then executed," John said. No one except Levasseur now knew its location.

When Levasseur was finally captured and executed on 7 July 1730 on La Réunion, he apparently knew there were members of his pirate brotherhood in the crowd. He hurled a piece of parchment into the air, shouting 'My treasure for he who can understand'.

That piece of parchment was a treasure map in the form of a cryptogram of 17 lines.

But the cryptogram, which has been tested to be genuine parchment from the 18th-Century by the British Museum, just looks like 17 lines of jumbled symbols to the untrained eye.

Great story. See the article for the present-day situation. Nobody seems to be in any hurry to disprove the latest theory on the treasure's whereabouts. Maybe there's a Nazi gold train in there, too. -Editor

To read the complete article, see:
The Island With $100 Million Hidden (www.bbc.com/travel/story/20170425-the-island-with-100-million-hidden)

To read an earlier E-Sylum article, see:
NO SIGNS FOUND OF PURPORTED NAZI GOLD TRAIN (www.coinbooks.org/esylum_v18n51a32.html)

This week's Featured Web Site is the Reserve Bank of India Monetary Museum.