About Us
The Numismatic Bibliomania Society is a non-profit organization devoted to the study and enjoyment of numismatic literature. For more information please see our web site at coinbooks.org
Subscriptions
Those wishing to become new E-Sylum subscribers (or wishing to Unsubscribe) can go to the following web page link
Membership
There is a membership application available on the web site Membership Application
To join, print the application and return it with your check to the address printed on the application. Print/Digital membership is $40 to addresses in the U.S., and $60 elsewhere. A digital-only membership is available for $25. For those without web access, write to:
Terry White, Treasurer
Numismatic Bibliomania Society
P. O. Box 634,
Canal Winchester, Ohio
43110
Asylum
For Asylum mailing address changes and other membership questions, contact Terry at this email address: terrywhite5475@yahoo.com
Submissions
To submit items for publication in The E-Sylum, just Reply to this message, or write to the Editor at this address: whomren@gmail.com
BUY THE BOOK BEFORE THE COIN
Content presented in The E-Sylum is not necessarily researched or independently fact-checked, and views expressed do not necessarily represent those of the Numismatic Bibliomania Society.
New subscribers this week include: John Grave of Melbourne, Australia, courtesy of Duane Feisel; Frank Galindo, Vince Gwardzinski, Sam Phillips and Brad Yonaka. Welcome aboard! We now have 3,253 subscribers.
If you're new to The E-Sylum, you may feel like you've walked into a party where everyone is already engaged in long conversations. Well, you have. But not to worry - everyone is welcome, and it's easy to get caught up - just check the links at the end of each article to see any earlier discussion from previous issues, and feel free to join in anytime. Just write to me if you have any questions or comments to add. My address is whomren@gmail.com.
Thank you for reading The E-Sylum. If you enjoy it, please send me the email addresses of friends you think may enjoy it as well and I'll send them a subscription with your compliments. Contact me at whomren@gmail.com anytime regarding your subscription, or questions, comments or suggestions about our content.
This week we open with word of a great new collaboration with the American Numismatic Association, four new books, one new periodical issue, a 21-year coin poster hunt, and an update from the Newman Numismatic Portal.
Other topics this week include the U.S. Treasury seal, the patron Saint of numismatics, the 1838-O half dollar, medals of Hans Sloane and Sherlock Holmes, two dollar bills, American fiscal paper, and museums from Cleveland to Canada, Israel and England.
To learn more about The E-Sylum ANA Edition, Mexico City fractional pillar coinage, The Judas Hoard, Lady Liberty and U.S. coinage, the Knights of St. Eligius, the Sacred Heart medal, Uruguayan psychiatric clinic tokens, and banknotes for a country that doesn't exist yet, read on. Have a great week, everyone!
Wayne Homren
Editor, The E-Sylum


Last week we began a new collaboration with the American Numismatic Association. Here is the press release. We're looking forward to having many new readers and contributors as a result of this new arrangement. -Editor
In an effort to provide its members with an additional source of hobby-related news, the American Numismatic Association (ANA) is pleased to announce its collaboration with Numismatic Bibliomania Society (NBS), producer of The E-Sylum weekly online newsletter. Beginning June 21, ANA members will receive the eNewsletter weekly. The bulletin offers reports of coins, medals, tokens, and numismatic literature.
"Each week I eagerly await the next edition of The E-Sylum," says ANA President Jeff Garrett. "I believe members of the ANA will enjoy The E-Sylum as much as I do, and I'm thrilled that we have developed a collaboration that will make this a reality."
With readers and contributors around the world, The E-Sylum is a clearinghouse for news and information about a wide range of numismatic topics. Content presented in The E-Sylum is not necessarily researched or independently fact-checked, and views expressed do not represent those of the ANA.
"The E-Sylum has been likened to a weekly cocktail party attended by the top collectors and researchers in the world," says E-Sylum editor Wayne Homren. "The eNewsletter covers a range of topics, and I think most readers will find something of interest in every issue."
About NBS and ANA
The Numismatic Bibliomania Society is an educational organization founded in 1979 to support and promote the use and collecting of numismatic literature, to include books, periodicals, catalogs and other written or printed material relating to coins, medals, tokens and paper money—ancient or modern, U.S. or worldwide.
The American Numismatic Association is a congressionally chartered, nonprofit educational organization dedicated to encouraging the study and collection of coins and related items. The ANA helps its 25,000 members and the public discover and explore the world of money through its array of instructional and outreach programs, as well as its museum, library, publications and conventions. For more information, call 719-632-2646 or visit www.money.org.
Here are a couple of reader reactions to the announcement. -Editor
Bill Fivaz writes:
Dave Bowers writes:
Today numismatics, tomorrow... probably more numismatics. This is too much fun to switch gears. I hope you'll all enjoy today's issue as much as I did while putting it together. There is just no end to the interesting things we can discover and learn about numismatics. -Editor
To read the inaugural ANA Edition, see:
Volume 1, Number 1, June 21, 2017 (http://www.coinbooks.org/ana/ana_esylum_v01n01.html)
Starting Out in the Hobby, With Kenneth Bressett's Whitman Guide to Coin Collecting
by Dennis Tucker
Coin collectors have long been fascinated by the great rarities of the numismatic world. Even if we can't afford them, we love to learn about them, to look at them, to marvel over their fantastic stories. We're inspired (often amazed, and sometimes shocked) by the adventures of the "super-collectors" like King Farouk of Egypt, a decadent monarch who drained his treasury to indulge his pastimes . . . the fabulously wealthy Colonel E.H.R. Green, who could afford any coin he wanted and once owned all five 1913 Liberty Head nickels . . . and Louis Eliasberg, the only collector ever to acquire one of every federally issued United States coin.
Of course, we know that we'll never be an Egyptian king, and few of us will ever attain the wealth of, for example, Chicago beer brewer Virgil Brand, who owned 350,000 coins (including more than two dozen $4 gold Stellas). But we can aspire to maybe, just maybe, be a John Jay Pittman—an "ordinary working man," happily married for 60 years, a chemical engineer for Eastman Kodak Company in Rochester, New York, who had to collect coins on a regular budget. When Pittman's collection was auctioned in the late 1990s, it went for more than $30 million.
Here at Whitman Publishing headquarters we know thousands of hobbyists who got started collecting coins from their pocket change. In the 1940s you could still find Liberty Head nickels dating from the 1880s to the early 1900s in circulation. Buffalo nickels, minted from 1913 to 1938, continued to serve American commerce into the 1950s. Wheat cents became obsolete after 1958 (replaced by the Lincoln Memorial design in 1959) and entered the realm of coins to be picked out and set aside. Then in 1965 the alloy of most of the nation's silver coins was changed to a copper-nickel composition. It didn't take long for older silver dimes, quarters, and half dollars to completely disappear from circulation and go into collections and piggy banks. And in more recent years, hundreds of thousands of new collectors have joined the hobby by saving State quarters and other circulating coins.
This simple style of collecting common-date coins at face value is the foundation for much of today's hobby. Numismatics is no longer an elite "gentlemen's club" reserved for the wealthy. Now it is a popular pastime, fueled by the quarters found in our pocket change, pursued by countless schoolchildren, waiters and waitresses, cashiers, computer techs, mechanics, farmers, college students, and other "ordinary" Americans.
Rich or poor, every hobbyist needs to start somewhere. If we're lucky, we do so with the guidance and mentoring of experienced collectors and teachers like Kenneth Bressett. Ken has been active in the hobby since the 1940s. He has worked continuously on the Guide Book of United States Coins (the annual retail and history guide known as the "Red Book") for more than 60 years. He was officially recognized with the title of editor in 1974, taking the lead from the Red Book's founder, R.S. Yeoman. Today Ken serves as senior editor and paterfamilias for the Red Book, the Blue Book, and the massive Mega Red, the 1,504-page Deluxe Edition Red Book. "Senior editor" is not an honorary title, but an active role that benefits greatly—and uniquely—from his constant study and exploration of American numismatics.
The Whitman Guide to Coin Collecting, first published in 1999, is one of Ken Bressett's many contributions to the hobby. The book's goal: to provide a much-needed gateway to numismatics, offering in a single volume everything new collectors need to get their feet on the ground. Not surprisingly, the "Yellow Book" (as it has come to be known) proved to be a popular beginner's guide. It was updated and revised several times, including in a new edition in 2003. It has been a best-seller for nearly 20 years—an "evergreen," as we say in the publishing world.
We later published two companion books to give hobbyists a complete set of guides for every level of collecting. For intermediate collectors who want to continue expanding their knowledge there is Q. David Bowers's Inside the Rare Coin Marketplace, and, for advanced students ready to fully immerse themselves, Bowers's Expert's Guide to Collecting and Investing in Rare Coins.
The journey to expertise begins with the tried-and-true "Yellow Book." The expanded Golden Edition, which will debut on the Fourth of July, 2017, has been updated with new information and guidance for today's hobbyists, and upgraded to full color, with even more illustrations. Its readers will enjoy a one-on-one appointment with Ken Bressett, who opens the vault doors to his immense storehouse of practical, hands-on knowledge. It's the perfect welcome to the world of coin collecting.
Whitman Guide to Coin Collecting: An Introduction to the World of Coins
By Kenneth Bressett; foreword by Rodney Gillis
ISBN 0794845215
Softcover, 6 x 9 inches, 288 pages, full color
Retail $12.95 U.S
Author Brad Yonaka shared this press release for his new book on the fractional pillar coinage of Mexico City. Thanks! -Editor
A Variety Guide to the Fractional Pillar Coinage of Mexico City 1732-1771
by Brad Yonaka
ISBN: 978-0- 9986825-0- 1
262 pp. | 6 x 9 inch paperback, spiral bound
In 1732 the first machine-struck coins in the New World were manufactured, at the Spanish colonial mint of Mexico City. They were dubbed pillars or 'columnarios' due to the prominent rendition of the Pillars of Hercules flanking globes symbolizing the Old and New Worlds, united under the Spanish banner. They quickly became an international currency, trusted and traded around the world.
This book, published April 2017, is a much-needed variety guide for the fractional pillar issues, specifically the half, one, two, and four reales. The targeted audience is the collector of Spanish colonial or Mexican coinage, and presumes the reader has a basic knowledge of 18 th century minting processes. It draws from a database of over 5000 high resolution coin images gathered over a period of ten years from online auctions and photographs of private collections. It has been over a decade since the last published accounting of die varieties in this series, and since that time, over sixty unlisted overdates and other significant design variations have been recorded by the author. Additionally, some speculative variety types listed but unproven in past research are refuted by lack of current evidence, to the end of simplifying the task of the ardent variety collector. With over 400 black and white photos of full coins and close-ups of variety details, this book strives to provide collectors with the most descriptive tools possible in pursuit of this famous coin type. Full cross references are given for varieties already proven from previous works. The 6x9 inch spiral bound format is designed to facilitate portability and allow the book to lay flat without support.
The book also contains descriptive and historical information on the various design elements, estimated rarities (based on the author's extensive auction database and comprehensive die pairing study), and pricing guide based on recent auction results.
Order from:
Agorocu Consulting Inc.
PO Box 41515
Long Beach, CA 90853
acanthite@live.com
Price: $18 + $3 shipping
A new volume in the Medieval European Coinage (MEC) series has been published. The 1166-page hardbound book contains 152 black and white illustration, 6 maps and 61 tables. -Editor
Medieval European Coinage
Volume 12. Northern Italy
Part of Medieval European Coinage
Authors:
William R. Day, Jr, University of Cambridge
Michael Matzke, Historisches Museum, Basel
Andrea Saccocci, Università degli Studi di Udine, Italy
Date Published: November 2016
Availability: In stock
Format: Hardback
ISBN: 9780521260213
Price: £ 175.00
This volume of Medieval European Coinage is the first comprehensive survey of the coinage of north Italy c.950–1500, bringing the latest research to an international audience. It provides an authoritative and up-to-date account of the coinages of Piedmont, Liguria, Lombardy and the greater Veneto, which have never been studied together in such detail on a broad regional basis. The volume reveals for the first time the wider trends that shaped the coinages of the region and offers new syntheses of the monetary history of the individual cities. It includes detailed appendices, such as a list of coin hoards, indices and a glossary, as well as a fully illustrated catalogue of the north Italian coins, including those of Genoa, Milan and Venice, in the unrivalled collection of the Fitzwilliam Museum, largely formed by Professor Philip Grierson (1910–2006).
The first comprehensive survey of the medieval coinages of north Italy
Makes previously inaccessible specialist work available to an international audience
The illustrated catalogue enables easy comparison and familiarisation, including coins from the world-famous Grierson collection
For more information, or to order, see:
Medieval European Coinage Volume 12. Northern Italy (http://www.cambridge.org/de/academic/subjects/history/european-history-1000-1450/medieval-european-coinage-volume-12?format=HB#DLAeGPwXe4cb4bpC.97)
To read a review by CoinsWeekly editor Ursula Kampmann, see:
A must-have for every library on the Middle Ages (http://www.coinsweekly.com/en/News/A-must-have-for-every-library-on-the-Middle-Ages/4?&id=4772)
We cover numismatic fiction titles on occasion, and here's a press release for a new book whose plot involves Judas' thirty pieces of silver. Thanks to the CDN Publishing blog, where this was published June 19, 2017. -Editor
In The Judas Hoard, the latest novel by author Barbara Erlichman, a priceless collection of ancient coins disappears, an innocent woman is accused of theft, and the 30 pieces of silver Judas received for betraying Jesus take center stage.
Erlichman was raised in England and came to the United States intending to work her way across America. Arriving in New York, she met her future husband, Jay Erlichman, and they started a rare coin and collectibles business. Based in New York, they traveled throughout the United States and Europe buying coins and collectibles.
The idea for The Judas Hoard came to Erlichman when she heard that a woman had been hospitalized with no memory and no ID. Erlichman wondered how the woman had ended up in such a situation and if, maybe, she was guilty of stealing something. As Erlichman's imagination caught fire, she decided that the "something" might even be rare coins. And what could be rarer than the 30 pieces of silver mentioned in the bible? Although Judas Iscariot's purchase of the Field of Blood is well-documented, Erlichman asked herself, "What happened to the change?"
It was a challenge she couldn't resist, and while the coins' fate can never be proved, her scenario is very believable. The Judas Hoard is the story of the coins' journey from biblical times to the 21st century. As the Hoard's mystique grows, it becomes worth a fortune – and the highlight of anyone's collection.
Now living in Florida, Erlichman is the author of two previously-published novels. One of a Kind, which is about the discovery and auction of a unique 1873-S silver dollar. In Yesterday's Enemy, an American art historian agrees to inventory an art collection at a remote chateau in France but soon realizes that the job description was a lie.
The Judas Hoard is a compelling, immensely readable novel of suspense and intrigue. It is available at Amazon and all on-line booksellers. Barbara can be reached through Facebook, LinkedIn or at barbara.erlichman829@gmail.com.
To read the complete article, see:
PRESS RELEASE: What happened to the 30 pieces of silver? (http://blog.greysheet.com/press-release-what-happened-to-the-30-pieces-of-silver/)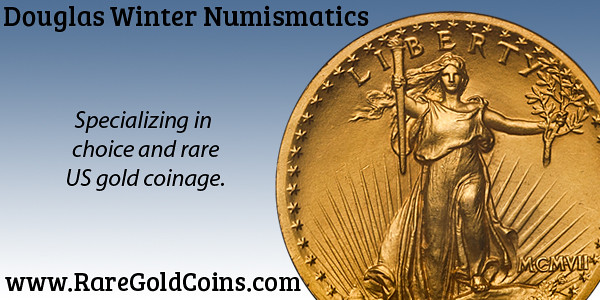 "El Sitio" N° 23 was published and contains, in its 34 pages, five numismatic articles about different issues. The June edition of "El Sitio" commemorates the 62 Anniversary of the Instituto Uruguayo de Numismática, founded on June 11th, 1955.
The first article, by Ramón Rodríguez Hernández, is related to the banknotes and coins issued by the Uruguayan Central Bank that is celebrating this year the 50 Anniversary of its creation.
"Historia e intento de catalogación de las fichas de las canteras del Cerro de Carmelo" is the name of the second article, devoted to catalogue –as a first attempt- the tokens of the mining companies located in the Carmelo hill, in the Colonia department, Uruguay. The author, Miguel Garepe Sallé, unfortunely passed away a few days ago, on June 15th. Miguel was an old member of the Instituto Uruguayo de Numismática and a very appreciated and recurrent collaborator of "El Sitio".
Carlos Rucks wrote the third article, about a soccer medal: "Técnico holandés dirigió un equipo de fútbol en Uruguay" (a Dutch manager led a soccer team in Uruguay).
The next one, by Horacio Morero, talks about a particular Uruguayan token used for a psychiatric clinic in the city of Salto, founded by the doctor Julio Jurkowski. This token, issued between 1895 and 1900, hides a rich story and involves some prominent people, as the writer Horacio Quiroga and the painter Juan Manuel Blanes.
The last article, wrote by Daniel Padula, is related to the medals struck by the "Cabildos abiertos del Ruralismo".
In addition, "El Sitio" gives us varied information about some events. To hightlight: the page 34 informs the donation of the Mr. Héctor Carlos Janson coin collection to the Argentinian Central Bank. To read more information about this magnific collection, you can look up: http://www.bcra.gob.ar/Noticias/BCRA_coleccion_monedad_post.asp
I Found The One That Got Away
When I was a boy of around 12, I came across an old auction catalog of large cents. Specifically, it was the Louis Helfenstein Collection of Large Cents, sold by Lester Merkin in 1964. The cover photo stopped me in my tracks. See below for that image.
His large cent collection was out of this world in terms of quality. I purchased the catalog and that was that.
Then, sometime later, I was lucky enough to win a scholarship to attend the ANA Summer Seminar in Colorado Springs. And there, in the darkened bowels of the ANA museum there was a large, back-lighted image of this famous (in the numismatic world, anyway) photo above a display of large cents. I don't remember the coins in the display, but when I saw that image "floating" in a darkened room it was a near religious experience for me.
Fast forward to the mid-1990's.
The eminent numismatic book dealer Mr. Charles Davis had a stack of maybe 25 or 50 of these images at a coin show in Boston. They were poster size, in full color -- just beautifully done. Exactly what I was looking for. Wow! My dream had finally come true.
So I obviously went right over there and purchased one. Right?
Wrong-o.
He had a whole pile of them, and I was very busy at that show. Besides, I didn't want to put that fragile photograph behind my table and then carry it home for fear that I might damage that precious cargo. So I told myself I'll buy a copy at the next show when I'm better prepared to handle this fragile, awkward item.
So right at the start of the next show on the circuit I ran up to Charlie's table and told him to put one aside for me.
He said: Sorry. They are sold out.
Wha...?
All gone? So quickly? He had a big pile of them about 3 weeks before!
Long story short -- I have spent the next 21 years looking for one of those damn posters.
And wouldn't you know it? At this Spring's Early American Coppers show in Philly, Charlie Davis once again had a (very small) stack of them. This time I bought one right away.
Now I can die a happy man.
As an epilogue to this story, later in that show a good friend and customer said - "I've got a present for you." And sure enough -- he had bought another one for me at the same show, not knowing I already bought one. I thanked him profusely, of course. (I had told everyone who would listen during those 21 years my tale of woe and of "the one that got away". Remarkably enough -- he remembered. My stories must be more memorable than I thought).
So I went from no posters, to 2 posters. I've since given one away to a family who is collecting high end early copper in a big way. Hopefully they will enjoy the image as much as I know I will.
Photographic print, 20x24" taken directly from the original transparency of the classic image, a cropped version of which was used on the front cover of the August 14, 1964 auction sale conducted by Lester Merkin who also commissioned 5 in the 20x24" size. The present print is one of 100 made in 1996 from the original transparency and is superior in all respects those done by Merkin. being less cropped and with colors more vibrant. For the full story and a illustration of the 1964 print, see lot 409 of the November 17, 1994 Armand Champa Library sale (Bowers & Merena). Sold unframed and shipped in large tube with perfect delivery guaranteed.
For more information, or to order, see: Merkin: Color Photograph, 20x24", of the Louis Helfenstein Collection of Large Cents (https://www.vcoins.com/en/stores/charles_davis/44/
product/merkin_color_photograph_20x24_of_the_louis_helfenstein
_collection_of_large_cents/106784/Default.aspx)
To read the complete article, see:
Making the Grade #36: Authenticating Coins vs. Modern Art; Plus - The One That Got Away (http://www.davewcoins.com/newsletter/making-the-grade-36-authenticating-coins-vs-modern-art-plus-the-one-that-got-away)
Newman Numismatic Portal Project Coordinator Len Augsburger provided the following update, with a teaser about future additions. -Editor
June is typically a slow month for the numismatic business as collectors tend to be out and about and transitioning into summer activities. Not so at the Newman Numismatic Portal - in fact, summer is our busy season as students are looking for work and are less stressed than during the school year. Situated at Washington University in St. Louis, we have access to a great group of students, and our project employs at least half a dozen during the summer months.
Our content continues to correspondingly grow and we are close to reaching the 15,000 document milestone. Earlier this year our accumulated scanned page count exceeded one million. We're not stopping there! We have a constant stream of auction catalogs, periodicals, books, and numismatic archival material moving through the scanning center in St. Louis.
Our center at the American Numismatic Society (ANS) is equally engaged, and is currently scanning the archival records of the New Netherlands coin firm of New York. Earlier this year the ANS completed scanning of the Virgil Brand ledgers, and already a number of individuals have stepped forward to assist in indexing this massive record of one of the most important American collections. Without online access, this could not happen, and we are grateful to the ANS and individual transcribers for facilitating this work.
In addition to St. Louis and New York, we recently initiated a special project at the Internet Archive scanning center located at Princeton University in New Jersey. Two pallets of material, weighing nearly a ton, will keep them busy for some months. Can you guess what it is? We will comment further on this going into the American Numismatic Association convention in Denver in August. For those attending, we'll be presenting on the Newman Portal at the Numismatic Literary Guild symposium on August 3 at 10 A.M - all are invited.
As always, feel free to contact me with any of your research needs. I can be reached at leonard.augsburger@wustl.edu.
Len Augsburger
Project Coordinator, Newman Numismatic Portal
Washington University in St. Louis
To visit the Newman Numismatic Portal, see:
https://nnp.wustl.edu/
David Sundman of Littleton Coin Company in Nw Hampshire writes:
Thanks. Here are a couple excerpts. -Editor
Treasury Library Celebrates 200 Years

The Treasury Library celebrated its bicentennial this year with events during April's National Library Week.
The establishment of the Treasury Library did not occur in a specific moment. It is likely that components of what would become the library existed in some form prior to 1817, the first year of a verifiable budget. Treasury Secretary William H. Crawford submitted a report to Congress in 1823 that detailed the average annual funds for book purchases. It showed that between 1817 and 1822 Treasury purchased approximately 172 books a year at a cost of $406. In 1850, Congress directed the Library of Congress to set aside $1,000 for the Treasury Library. With the Printing Act of 1895, the Treasury Library became a federal depository library.
In addition to its holdings, the growth of the Treasury Library is measured by its significance in the lives of Treasury employees. In 1865, 136 Treasury clerks petitioned Treasury Secretary Hugh McCulloch to open up the library to all Treasury employees. The clerk in charge of the library at the time, Samuel Yorke Atlee, did not approve of letting employees borrow books; he thought only the Secretary should be allowed to take books out of the room. Secretary McCulloch disagreed with Atlee, and issued an order allowing employees to use the library and check out books. Between January 1867 and October 1869, Treasury employees borrowed over 22,000 volumes from the library. Clerks from throughout the organization were detailed to the library to help run it until June 4, 1897 when Congress directed the Treasury Secretary to appoint a salaried librarian. Today, the Treasury Library continues to support the information needs of employees and Treasury's many missions at Departmental Offices and Treasury's bureaus with three librarians.
Rare Treasury Seal Found on eBay Site
THA's Chairman Tom O'Malley checks the eBay site frequently for unusual Treasury Department items, both for his own collection and for THA's consideration to purchase and give to Treasury. Recently, he found a rare Treasury seal medallion on a man's jewelry box
As presented in a number of previous THA newsletter articles, the Treasury seal was changed in 1968 from a very intricate artistic form with Latin inscription to the modern version with English text that is used today on the Department's stationery as well as on all currency notes. The earlier version bore the inscription "Thesaur. Amer. Septent. Sigil." which was the abbreviation for "the seal of the Treasury of North America."
The recent eBay item that O'Malley discovered had similar intricate artistic form, but with the full Latin text of the Department's name: "Sigillum Thesauri Americae Septentrionalis," a full-text version that has not been found in THA's research over the years.
For more information on the Treasury Historical Association, see:
www.treasuryhistoricalassn.org
Buying Experience: Currencies of Ancient China

Martin Purdy of New Zealand writes:
Thanks for the report - it's good to know orders are handled promptly. Let us know what you think of the book! -Editor
To read the earlier E-Sylum article, see:
NEW BOOK: CURRENCIES OF ANCIENT CHINA (http://www.coinbooks.org/v20/esylum_v20n24a04.html)


Roger Siboni Goes Out on a Limb
Roger Siboni writes:
To read the earlier E-Sylum articles, see:
THE NEWMANS GO OUT ON A LIMB (http://www.coinbooks.org/v20/esylum_v20n25a08.html)
DIGITIZED: THE MONEY TREE'S OUT ON A LIMB (http://www.coinbooks.org/v20/esylum_v20n20a08.html)
The Knave of Jacobin Clubs

Paul Schultz writes:
Thanks. A fascinating piece with many stories to tell. -Editor
To read the earlier E-Sylum article, see:
WAYNE'S NUMISMATIC DIARY: JUNE 18, 2017 : Thomas Paine "End of Pain" Conder Token (http://www.coinbooks.org/v20/esylum_v20n25a20.html)
Question: Martin Ibert Dates

Here's another interesting trick, noticed by Dave Schenkman in an auction lot description quoted last week. -Editor
Dave writes:
Thanks - good catch. My guess is that the correct birth date would be 1841. -Editor
To read the earlier E-Sylum article, see:
SELECTIONS FROM STACK'S BOWERS JUNE 2017 SALES : Lot 9111: Martin Ibert Civil War Token (http://www.coinbooks.org/v20/esylum_v20n25a18.html)
New Zealand Decimal 50 Conference July 2017

Jim Duncan of New Zealand reminds us of next month's "Decimal 50" conference in Auckland. Thanks. -Editor
Yes, it's been 50 years since we changed to decimal currency! To celebrate, the Numismatic Society of Auckland and The Royal Numismatic Society of New Zealand are hosting a Conference and Bourse over 14 - 17 July at Quality Hotel, 20 Gladstone Road, Parnell. The public are welcome on Saturday 15 July from 10.00am to 4.00pm to meet Dealers from Australia and New Zealand. On Sunday and Monday specialists from Germany, USA, Australia and New Zealand will speak on their chosen topics. If you wish to attend these lectures contact:
For more details, go to: a href="http://www.rnsnz.org.nz/"> www.RNSNZ.org.nz .
This will be the most high-powered numismatic conference for some years and offers a great chance to learn more, to enhance your collection, and to meet dealers and fellow collectors from across the world.
To read the earlier E-Sylum article, see:
NEW ZEALAND DECIMAL 50 CONFERENCE JULY 2017 (http://www.coinbooks.org/v20/esylum_v20n17a30.html)
More Works by Edward Gibbon
Tom Fort of Pittsburgh, PA writes:
Thanks. Here are some additional images Tom sent. -Editor
To read the earlier E-Sylum article, see:
NOTES FROM E-SYLUM READERS: JUNE 18, 2017 : Decline and Fall In Seven Short Book Spines (http://www.coinbooks.org/v20/esylum_v20n25a09.html)
On Price Guides
Last week John Sallay wrote:
Rich Hartzog writes:
Well, 700 is more than a few, and a print run of 1,000 would have been sufficient. But Rich's point is well taken - a price guide is always a selling point and more people would be interested in a book with one than without one. -Editor
To read the earlier E-Sylum article, see:
A "RED BOOK" FOR TOKENS AND MEDALS? (http://www.coinbooks.org/v20/esylum_v20n25a12.html)
Barnes and Noble Mega Red Closeout Sale
Gary Dunaier writes:
Bargains abound if you keep your eyes open for them. Pricing information gets stale fast and older editions of price guides drop off the collector radar equally fast, but that just creates an opportunity for the bibliophile and information seeker. The book is in its third edition now, but the wealth of nonprice data in the first edition is still well worth having. -Editor
Coins, Stamps, Whatever
Carol Bastable writes:
Thanks. It's amazing the mistakes that get made out there regarding our hobby. -Editor
On the Fear of Coins

Here's what readers had to say about the definition for the word said to mean "the fear of coins". -Editor
Chip Howell writes:
Ken Spindler's Friend #1 writes:
Ken Spindler's Friend #2 writes:
Thanks, everyone. Good thing the rest of us ain't afraida no coins.... -Editor
To read the earlier E-Sylum article, see:
VOCABULARY TERM: CUPROLAMINOPHOBIA (http://www.coinbooks.org/v20/esylum_v20n25a28.html)
Frank Galindo of San Antonio, Texas is a Knight of St. Eligius in the St. Eligius Brotherhood. He writes:
Thank you! We'll update the archive article. St. Eligius is the Patron Saint of Goldsmiths, Blacksmiths, Other Metalworkers, Coin Collectors and Craftsmen. Here is some more information about the Knights of St. Eligius. -Editor
Claude Proulx, Chancellor, founded the Order first in July 1989 in Quebec City (PQ) and then across other parts of Canada, then through Europe. Claude honoured Frank Galindo bringing him into the Order, and Frank then founded the Brotherhood in the U.S. in 2009.
Claude founded the Order to create a friendly informal environment in which people of like mind can associate in pursuit of their common interest.
Its members are the Knights of St. Eligius. One of its charitable programs is promotion of numismatic knowledge, particularly among youth. The International Committee meets for selecting numismatists who will be inducted into the order.
For more information on the St. Eligius Brotherhood of Numismatists, see:
http://www.kste.ca/
To read the earlier E-Sylum articles, see:
SOME IMAGES FROM PABITRA SAHA: OCTOBER 27, 2013 (http://www.coinbooks.org/esylum_v16n44a11.html)
MORE ON THE SAINT ELIGIUS MEDAL (http://www.coinbooks.org/esylum_v16n45a21.html)
Last week Alan V. Weinberg asked readers for assistance identifying the above medal which he acquired in 1991 from the James Curto's estate. -Editor
Our first response was from Ken Berger, who writes:
To see similar examples on Google, see:
antique+french+sacred+heart+medal
Julia (Purdy) Casey writes:

https://www.worthpoint.com/worthopedia/vtg-hi-polished-brass-ex-votos-429244666
https://www.worthpoint.com/worthopedia/antique-french-flaming-heart-sacred-506836078
https://www.pinterest.com/pin/475622410628553690/
Marvelous Milagros (http://www.antiquetrader.com/features/marvelous_milagros)
Ira Rezak writes:
To for information, see:
Sacred Heart (https://en.wikipedia.org/wiki/Sacred_Heart)
To see similar examples on Google, see:
sacred+bleeding+heart+of+jesus
Rich Hartzog writes:
Thanks, everyone! -Editor
To read the earlier E-Sylum article, see:
QUERY: CANADIAN JESUIT INDIAN PEACE MEDAL? (http://www.coinbooks.org/v20/esylum_v20n25a15.html)

The Book of Mormon, printed in Deseret.
THIRTY-TWO YEARS AGO, WHILE ON a Mormon mission in Florida, amateur cryptologist Scott Reynolds was browsing a public library when he discovered a book with pages printed in a code of symbols he did not recognize. There was no key or explanation, but he copied down the peculiar characters. It would be over a decade until he discovered that the foreign-looking script was a nearly forgotten writing reform experiment called the Deseret Alphabet.
"There was very little information about the DA on the internet back then," says Reynolds, "but enough that I finally learned what it was and where it came from. I found the first three readers [books of excerpts for language learners] on eBay and purchased them."
Reynolds decided to create a space for people to learn. He founded a website and multiple online discussion forums.
This alternative alphabet was created more than a century ago and fell into obscurity shortly thereafter, but a modern enthusiast can download several Deseret fonts, translate between Deseret and Standard English directly on the web, or purchase a swath of transliterated paperback classics—from the The Federalist Papers and the U.S. constitution, to works of Shakespeare, P.G. Wodehouse, or Isaac Asimov. Indeed, a far greater number and variety of books are available in the Deseret Alphabet today than ever were in the time its implementation was seriously pursued.
Work on the Deseret Alphabet began in the same year of the Mormon migration. The system was to simplify spelling by creating a distinct symbol for each unique sound in the English language.
Critics (both today and formerly) have protested that the Deseret Alphabet was created as a means of control—keeping the Mormon population from reading outside material and keeping non-Mormon settlers and officials from easily understanding church documents. However, alternative spelling experiments were not uncommon in the English speaking world in the 19th century, and records show that Young and the creators of the alphabet were hopeful its use would spread beyond Utah.
Work on the system continued—at an eventual price near $20,000 (approximately $544,880 adjusted for inflation) to the early church government. Utah became a U.S. territory and the alphabet was taught in some schools, used for road signs, a few books, coinage, on headstones, and even in the creation of an English-Hopi dictionary (Hopi is a Native American nation located primarily in Arizona).
Public interest in the alphabet was less than hoped, however, and use never became widespread. The railroad was soon to reach Utah and with it would come a myriad of settlers and travelers unfamiliar with the alphabet. After escalating cost projections and about a decade of promotion, official attempts to enforce the use of Deseret ceased.
To read the complete article, see:
The Deseret Alphabet, a 38-Letter Writing System Developed by Mormons (http://www.atlasobscura.com/articles/deseret-alphabet-mormon)
To read the earlier E-Sylum article, see:
SELECTIONS FROM STACK'S BOWERS JUNE 2017 SALES : Lot 11624: 1860 Mormon $5 Uniface Obverse Restrike (http://www.coinbooks.org/v20/esylum_v20n25a18.html)
Britannia Standard. A fineness of silver, 958.4 parts per 1000. This standard was instituted in Great Britain beginning in 1697 – coins were actually struck in this fineness from 1697 to 1719 – but like pure silver it is too soft for coining, silverware or commercial use. A more popular fineness, of course, was STERLING: 925 parts silver per 1000. Silver was alloyed with copper, and the small increase of copper (from 41.6 for Britannia to 75 parts per 1000 for sterling) gave the alloy a satisfactory strength and wearing quality for most uses including coinage. Britannia Standard had its own HALLMARK and despite its somewhat softer composition it was used infrequently in Great Britain even to the 20th century for objects not subjected to heavy wear. Its nominal replacement, sterling silver, was, in fact, the silver coinage standard in Great Britain for 150 years (until 1920). See FINENESS.
CLASS 05.2
Looking for the meaning of a numismatic word, or the description of a term? Try the Newman Numismatic Portal's Numismatic Dictionary at: https://nnp.wustl.edu/library/dictionary
Photos wanted.
Note. Not all entries in An Encyclopedia of Coin and Medal Technology will have illustrations, in fact, over 400 terms do not require illustrations. We are seeking photos which are ideal examples of the term explained.
Check out Newman Portal for the entire list of terms. They are in the Dictionary section along with two other dictionaries – Be sure you have an term from the Encyclopedia. If you think we should include it send the photo to Dick.Johnson@snet.net. Hundreds needed.
Do you have an example of adjustment marks or flow marks? Send a photo.
John Lupia submitted the following information from the online draft of his book of numismatic biographies for this week's installment of his series. Thanks! As always, this is an excerpt with the full article and bibliography available online. This week's subject is dealer Everett Grant Emerson of Indiana. -Editor
Everett Grant Emerson (1885-1944), was born in Bloomdale, Ohio on May 10, 1885, son of William W. Emerson of Virginia and Hester A. Wenick Emerson of Ohio.
Emerson was a compositor/printer by trade and like Edgar Holmes Adams worked as a stamp, coin and curio dealer on the side. However, Emerson did not rise to the heights of E.H. Adams but was more in line with Arthur Henry Kraus. He is numbered among the dozens, and perhaps, hundreds of small time dealers that sprang up throughout the country and still do.
His final decades of living and dealing were in Elkhart, Indiana, home of Dr. A. L. Fisher, M.D., A.N.A. Member No. 130, who also served as A.N. A. Treasurer; and James Kavanaugh, A.N.A. Member No. 132; William Brimelow with his radio talk show with the moniker "Bill the Coin Man" during the golden days of radio in 1935. Since he was a printer by trade he also published a series of Fixed Price Lists from about 1917 until 1944. All of them are excessively scarce and that fact alone is responsible for leaving him in obscurity.
He died ... on April 11, 1944. He is buried in Burr-Oak Cemetery, Burr-Oak, St. Joseph County, Michigan.
To read the complete article, see:
EMERSON, EVERETT GRANT (https://sites.google.com/a/numismaticmall.com/www/numismaticmall-com/emerson-everett-grant)
Kin Carmody of Savannah, GA submitted this article about the ultrarare 1838-O and how the coins may have come into being. Thank you! -Editor
NEWLY DISCOVERED LETTER SUGGESTS
A POSSIBLE 1838-O DECEPTION
On May 1, 2017, a previously unknown letter from The Chief Coiner of the New Orleans Mint to New Orleans Mint Superintendent David Bradford was discovered in the National Archives, and this letter suggests that Tyler may have intentionally deceived Robert Patterson regarding 1838-O half dollar specimens sent to Philadelphia. The Tyler letter is dated April 16, 1839, and the critical portion reads as follows: "THE LARGE COINING PRESS BEING NOW IN SUCCESSFUL OPERATION WILL OF COURSE DOUBLE THE AMOUNT OF COINAGE IN BALANCE WITH THE SAME COUNT OF LABOUR."
This newly discovered letter is significant because it PROVES that the large coining press was NEVER made operational after the first "circulation strike" run of 1838-O half dollars in Jan 1839 and before the start up of the half dollar press on March 27 1839. While most experts agreed that an interim repair of this large press was extremely unlikely, it always remained a possibility. This letter confirms the conclusions in "ALIGNMENT OF THE STARS" by Dannreuther and Flynn ( published 2016) that there were ONLY TWO production periods for the 1838-O half dollar. The first was in Jan 1839 in New Orleans on the large dollar press to make circulation strikes per the written directive of Mint Director Patterson. This event is well documented via archival letters. Exactly 10 circulation strikes were struck before the support system for the reverse die collapsed ending the run. The second run was on March 27 in New Orleans on the half dollar press which had finally become operational. There is absolutely no documentation for this second run, but Dick Graham and John Dannreuther have proven this run took place with their examination of existing specimens.
Dick Graham is the Numismatic expert on the "Reeded Edge " half dollars which includes the 1838-O. He has identified the GR-1 reverse die crack as a key marker for ALL 9 known 1838-O and MOST 1839-O half dollars, and the extent of this crack determines the sequence in which these coins were struck. Those coins with the most developed crack were struck latest while those with the least developed crack were struck earliest.
John Dannreuther has studied most of the 1838-O and 1839-O ( "Proof") half dollars and has been able to determine a sequence of production. He discovered that the Smithsonian ( Mint Cabinet) specimen was produced AFTER one or more of the 1839-O " proof" half dollars. He also established that all 9 known 1838-O half dollars have less developed GR-1 die cracks than any circulation strike 1839-O 's, and therefore had to have been produced before those circulation strikes.
On March 29 1839, New Orleans Mint Superintendent Bradford wrote Mint Director Patterson that Tyler had made the half dollar press operational and production of 1839-O half dollars had begun on March 27.
This means that the Smithsonian "proof" 1838-O MUST HAVE BEEN PRODUCED ON MARCH 27 ON THE HALF DOLLAR PRESS BEFORE THE PRODUCTION START UP OF CIRCULATION STRIKE 1839-O's. This timing makes sense because the production of proofs is "one at a time" process, while the production of circulations strikes is a continuous automatic operation. It would be extremely inefficient to interrupt the continuous striking once it had started.
In ALIGNMENT OF THE STARS, Dannreuther and Flynn also postulate that 4 or 5 other proofs may have been made at that time (since lost) in order to get closer to the currently accepted mintage total of "not more than 20" (10 circulation strikes on the first run plus 6 proofs on the second ). They also postulate that these coins were requested by Mint Director Patterson for his Mint Cabinet collection. This conjecture is very reasonable given that one of these proofs is in the Mint collection.
ADDITIONAL RESEARCH AND FINDINGS
New research on one of the 1838-O half dollars was completed in 2016 and published in E Sylum on Oct 30 2016. This research PROVES ( based again on GR-1die cracks) that there is ONLY ONE SURVIVOR FROM THE FIRST CIRCULATION RUN IN JAN 1839. This means that all 8 remaining specimens had to have been produced in the second run on March 27. The research also shows that all 8 of these specimens were sent to Patterson based on their survival rate, condition and late appearance in the numismatic marketplace. The newly discovered April 16 1839 Tyler letter proves that there was no press available to produce any of these 8 other specimens before March 27. This is an excessively large number to send to Patterson for the selection of one for his Mint Cabinet Collection, and that presumes a100% survival from the March 27 run. The best estimate is that 10 proofs were produced on March 27 with 8 surviving to this day.
THE PATTERSON DIRECTIVE
Patterson learned of the failure of the Jan 1839 circulation strike run in a a letter from Rufus Tyler dated Feb 25 1839.
After learning of this failure, Patterson sent the following letter on March 15 1839 to Superintendent Bradford.
This letter is remarkable in the specificity of his order. It was an absolute ban on any further use of the 1838 dies, and he did not make any exception for the production of proofs for his Mint Cabinet collection. The production and distribution (by obvious extension) of out of date coins was against his policy. He ordered that "The dies of 1838 BE NOT USED BY YOU."
The order contained in this letter was so clear that Bradford felt compelled to affirm his receipt of the directive AND that he had passed it on to Chief Coiner Rufus Tyler. At this time, letters between Philadelphia (Patterson) and New Orleans (Bradford) took about 7 to 10 days to get to their destination, so Bradford would have received the directive before the half dollar press start up on March 27. On March 29 1839, Bradford wrote to Patterson as follows:
THE FIRST PROBLEM
Given the clarity of Patterson's order that "The dies of 1838 be not used by you", the production of one or more 1838 samples for his cabinet collection would have REQUIRED another letter to Bradford making this request . Patterson would have had to reverse his previous "not used by you" order just days after it was issued, which would have been most unlikely and out of character. In addition there would have to have been considerable correspondence regarding his new order, the production of the proof samples, the shipping and finally the receipt of these samples by Patterson. As stated earlier, absolutely NO DOCUMENTATION referencing this second March 27 proof run has ever been found. The explanation that ALL the letters on this particular subject have been lost is not very credible.
THE IMPOSSIBLE PROBLEM
The second problem renders impossible the entire theory that Patterson REQUESTED any samples for his Mint Cabinet Collection. On March 29,1839, Bradford wrote to Patterson that his direct order that the dies of 1838 "be not used by you" had been given to Chief Coiner Tyler. However, WE HAVE PROVEN THAT THE PROOFS HAD ALREADY BEEN PRODUCED ON MARCH 27, 1839.
Since it is not possible (based on GR-1 die cracks) that any 1838-O's were made after that date, it is an inescapable conclusion that these 10 coins were not made AT Patterson's request. Clearly, no letter from Patterson with a change in policy had been received by Bradford two full days AFTER the proofs had already been struck. Rather, they were made DIRECTLY AGAINST THE EXPLICIT ORDERS OF BOTH PATTERSON AND BRADFORD, AND THE COINS WERE THEN SENT TO PATTERSON BY TYLER.
THE POSSIBLE DECEPTION
THE REASON WHY THE PROHIBITED COINS MIGHT HAVE BEEN MADE
It is clear from Patterson's order that the minting of out of date coins AND THE DISTRIBUTION OF THESE COINS was against his policy. Upon receipt of this order, Bradford asked Patterson how properly to dispose of the dies. Bradford wanted to return them to Patterson, and it is highly probable that he ordered Tyler to return the coins as well. If Tyler no longer had the original circulation strikes or if he felt they were not of adequate quality to be presented to the Mint Director, he would have had a major problem. This problem would have been aggravated by the fact that he needed to be in Patterson's good graces due to his conflicts with Bradford and his pending investigation.
The only way out of this situation would have been the clandestine striking of 10 extremely high quality replacement coins to send to Patterson instead of the originals. The images below show the only surviving circulation strike and a representative "replacement" proof restrike. It is clear from these images that the replacements proofs would have presented a far superior picture of Tyler's work.

(Images courtesy of Heritage Auction Galleries)
HOW THE PROHIBITED COINS COULD HAVE BEEN MADE
The space in the New Orleans coining area was limited, and it is clear from sworn testimony in the Tyler/Bradford investigation that others were well aware of their surroundings and took note of any "unusual" activity. How could Tyler accomplish a clandestine striking of 1838-O half dollars without drawing any attention from his co-workers? There are three unusual events that would have helped greatly in any deception. First, Tyler's production run began on the EVENING of March 27 rather than during normal working hours. Second, the production of 1839-O "proofs" has never been explained. There was no need and no request for such samples. By indicating that he was going to use the initial March 27 start up of the half dollar press to make some "test" 1839-O proofs, Tyler would have been able to conduct "single coin" production along with die and planchet polishing without raising any suspicions. Third, by retaining the 1838 reverse, even though it was cracked and he had a perfect 1839 reverse, he would have eliminated the need to switch the reverse dies, further minimizing unusual activity.
SUMMARY
WE NOW KNOW THE FOLLOWING:
1) Exactly 10 circulation 1838-O half dollars were struck in Jan 1839 on the large dollar press in New Orleans, and there is only one survivor from that run. This first circulation run was specifically ordered by Mint Director Patterson.
2) Between 8 and 10 (best estimate 10) "Proof restrikes" were made on March 27, 1839 on the half dollar press in New Orleans, and there are 8 survivors from this run. This production run was specifically prohibited by both Mint Director Patterson and Superintendent Bradford.
3) No documented evidence of this second run has ever been found, and this documentation should exist because of Patterson's explicit prohibition order.
4) The prohibited proof restrikes were sent to Mint Director Patterson
5) There were no other production runs of 1838-O half dollars
It is SPECULATION that the proof restrikes were made as replacements for the original circulation strikes and that this was a deception orchestrated by Tyler, but I have found it difficult to come up with any other explanation that accounts for the 5 proven facts above. As a result, I STRONGLY ENCOURAGE OTHER E-SYLUM READERS TO OFFER THEIR THOUGHTS ON THIS SUBJECT. ANY NEW EVIDENCE OR EXPLANATION IS EXTREMELY WELCOME!
I'll forward reader thoughts to Kin. Thanks! -Editor
Here's a selection of interesting or unusual items I came across in the marketplace this week. Tell us what you think of some of these. -Editor
Carthage Half Shekel

Lot 092. Carthage, Second Punic War. Barcids in Spain (Mago, younger brother of Hannibal?). 220-201 B.C. AR 1/2 shekel.
After 209 B.C. Rare. Ex Numismatic Ars Classica. Carthage, Second Punic War. Barcids in Spain (Mago, younger brother of Hannibal?). 220-201 B.C. AR 1/2 shekel (18.51 mm, 3.36 g, 1 h). After 209 B.C. Laureate male head (Melqart or Hannibal) left / Elephant right; in exergue, Punic character A(leph). Robinson, Essays Mattingly, pl. 3, 8b; Burnett, Enna Hoard, 120 (these dies). EF, edge chips, scrapes. Rare. ..Ex Numismatic Ars Classica.
My wife collects elephants, but not on coins. I like this one, even if it's a bit crudely executed. -Editor
To read the complete lot description, see:
Lot 092. Carthage, Second Punic War. Barcids in Spain (Mago, younger brother of Hannibal?). 220-201 B.C. AR 1/2 shekel. After 209 B.C. Rare. Ex Numismatic Ars Classica. (https://www.agoraauctions.com/listing/viewdetail/36602)
1813 Weald of Kent One Pound Banknote

Early 19th century Weald of Kent one pound white banknote, cashier GO Bishop dated 1813
I didn't know what a "Weald" was, so I looked it up. It's an Old English word meaning a heavily wooded area; it also is used to represent a region of England including Kent and Surrey, hence Weald of Kent. These plain early banknotes have a special charm all their own. I like this one. -Editor
To read the complete lot description, see:
Early 19th century Weald of Kent one pound white banknote, c... (https://www.easyliveauction.com/catalogue/lot/
1285f3e933c67f4c7d87e77b556c4ad8/1f1638c9faeb7c2641b7b1e9c67628d0/
fine-art-and-antique-sale-lot-219/)
1919 Interallied Games Swim Medal

Description: NORMAN ROSS (SWIMMER HALL OF FAME RECIPIENT) 1919 INTERALLIED GAMES 1ST PLACE 800 METER SWIM MEDAL
I didn't know what the Interallied Games were until I saw this medal and looked it up. Nice medal. Here's some info from Wikipedia: -Editor
The Inter-Allied Games was a one-off multi-sport event held from June 22 to July 6, 1919 at the newly constructed Pershing Stadium just outside Paris, France following the end of World War I. The host stadium had been built near the Bois de Vincennes by the U.S. Military in cooperation with the YMCA. The event was only open to participation by military personnel who were currently serving or had formerly served in the armed forces during the War. Around 1500 athletes from a total of eighteen nations participated in the proceedings which featured nineteen sports. Following the conclusion of the games, Pershing Stadium was presented as a gift to the people of France from the United States of America. The area, still known as Le Stade Pershing, continues to be used as an open air recreation park to this day.
To read the complete article, see:
Inter-Allied Games (https://en.wikipedia.org/wiki/Inter-Allied_Games)
To read the complete lot description, see:
Lot 24: NORMAN ROSS 1919 INTERALLIED GAMES 1ST SWIM MEDAL (http://www.invaluable.com/auction-lot/-1-c-28D4FCA8D0)
1934 Union Pacific Alcoa Aluminum Medal

This is timely because of Dave Schenkman's article elsewhere in this issue on aluminum in numismatics. It's of interest to me personally because I'm a native of Pittsburgh, home of the ALCOA company. But I find it most interesting because of the great art deco style of the piece, which I'd never seen before. -Editor
To read the complete lot description, see:
Lot 462: 1934 UNION PACIFIC ALCOA MEDAL (http://www.invaluable.com/auction-lot/-1-c-B6A4E19917)
1938 Society of Belgian Bibliophiles Medal
1938 Belgium Bronze Medal Centenary of Society of Belgian Bibliophiles 69 mm
Belgium, the 1938 Belgian Medal Issued for the Centenary of the Society of Belgian Bibliophiles at Mons, H. Delmotte and L. Losseau Obverse, by the Royal Society of the Friends of the Medal as Art, Engraved by Ad. Wansart for Fisch & Co. The medal is 69 mm in diameter and is made of bronze (with a total weight of 5.059 ounces or 143.4 grams). The medal has gorgeous rich, very nice light brown color and sharp well detailed and very, very high relief surfaces. It comes in its original case of issue with certificate.
Harry Waterson suggested this eBay offering. Thanks - something for both the bibliophile and numismatist. -Editor
To read the complete lot description, see:
1938 Belgium Bronze Medal Centenary of Society of Belgian Bibliophiles 69 mmN141 (http://www.ebay.com/itm/1938-Belgium-Bronze-Medal-Centenary-of-Society-of-Belgian-Bibliophiles-69-mmN141-/382137557667)
1978 Canadian Cent Reverse Die Cap Error

1978 Canada One Cent, Elizabeth II, deep reverse die cap error, Red & Brown Uncirculated [uncertified]. Holy moley is this thing cool! Sorry for my sudden display of enthusiasm, but it is true. This coin tells a story – a story of a wayward planchet that deformed greatly and then somehow got past the legendary Canadian mint quality assurance personnel. If this was on a US coin it would sell for multiples of this price. If the next owner wants me to have it slabbed by either PCGS or NGC, I will do so at my cost. But quite honestly – it is quite fun to examine it "in the raw". $895
This is from Dave Wnuck's price list and email newsletter making the Grade #36. -Editor
To read the complete lot description, see:
Making the Grade #36: Authenticating Coins vs. Modern Art; Plus - The One That Got Away (http://www.davewcoins.com/newsletter/making-the-grade-36-authenticating-coins-vs-modern-art-plus-the-one-that-got-away)
I nicknamed Howard Berlin of Delaware "The Numismatourist" for his varied travels around the world visiting numismatic sights and museums. Here's his latest report from closer to home - the Federal Reserve Bank of Cleveland's Money Museum. Thanks! -Editor
On Monday, our last day in Cleveland, we went to the Cleveland Federal Bank's money museum. There I met up with an acquaintance, Tom Babinszki, whom I had met several years ago at a coin show in Chicago. Born in Budapest and blind at birth, he collects coins. He has been using my book about money museums as a guide when he travels to various cities here and abroad. He has a blog, aptly named, "The Blind Coin Collector.
Yes, money does grow on trees. At the Fed museum, there is a money tree with leaves of banknotes. At right: Tom Babinszki with Judy and Howard Berlin
The East 6th Street side main hallway of the Federal Reserve Bank of Cleveland.
A display with a relatively small Yap stone money specimen.
An exhibit challenging museum visitors to identify whether U.S. banknotes are genuine or counterfeit.
Thanks again. The various Federal Reserve branches across the country often have nice numismatic exhibits. All are worth considering when on a trip to one of their home cities. -Editor
To visit Tom's Blind Coin Collector blog, see:
http://blindcoincollector.com/
For more information about the Cleveland Fed, see:
https://www.clevelandfed.org/en/about-us/tours.aspx
There's a soon-to-be-opened Bank of Canada Museum coming together in Ottawa. This short article gives a short preview. -Editor
The Bank of Canada is embarking on a new mission with its soon-to-be-opened museum — to show people just how much fun monetary policy can be.
The bank says highlights of the museum include an exhibit where visitors can design their own banknote and a video game that simulates the flight of a rocket ship through a galaxy of inflationary and deflationary forces.
Governor Stephen Poloz gave a sneak peek Tuesday of the revamped Bank of Canada Museum at its headquarters in downtown Ottawa.
The free museum is scheduled to reopen July 1 after a four-year closure during which the Bank of Canada offices underwent major renovations.
The museum features old banknotes, coins and other artifacts as well as interactive exhibits that explain how the economy works.
Poloz says it's a "totally reimagined" museum that helps visitors, especially young people, explore all the functions of the Bank of Canada.
To read the complete article, see:
Bank of Canada's 'reimagined' museum aims to make monetary policy fun (http://www.citynews.ca/2017/06/20/bank-of-canadas-re-imagined-museum-aims-to-make-monetary-policy-fun/)
This article published June 21, 2017 discusses a new exhibit of Roman coins at the Israel Museum in Jerusalem . -Editor
Elagabalus is remembered as one of the most corrupt emperors in Roman history and did not shy from bloodshed. But he is also known for granting rights to women. The coins minted during his years on the throne clearly reflect his desire to shake up the accepted world order. On one side of the coins is the youthful face of the emperor and on the flip side are horses harnessed to a chariot carrying the holy meteorite with the Roman eagle above it. The coin was intended to make it clear that the Syrian god was on his way to join the pantheon of Roman gods. This coin can now be viewed in a new exhibit at the Israel Museum in Jerusalem, starting on Thursday. "Faces of Power: Coins from the Victor Adda Collection" displays 75 gold coins of Roman emperors and their wives never shown to the public before.
The collection of gold coins was donated to the Israel Museum by Johanna Adda Cohen, an 89-year-old resident of Rome. Her father, Victor Adda, was a Jewish businessman originally from Egypt and he collected the coins in the first half of the 20th century. When the family moved to Italy from Egypt, they smuggled the coins out in the pockets of relatives and friends.
The exhibition displays 75 coins, a small fraction of the original collection. The collection was divided up between Victor Adda's four daughters, but because it was originally so enormous, each daughter received what was really an almost full collection in its own right representing all the periods of the Roman Empire.
The oldest coin is of Julius Caesar, who was the first living person to put his portrait on a Roman coin. His decision to use his portrait on coins was a major symbol of the change to one-man rule, and one of the causes of his assassination. On the reverse of a later coin (which is not part of the exhibit), minted by one of the most famous murderers in history, Brutus, can be seen the dagger, a symbol of the assassination.
The portraits are most likely accurate reflections of the way the emperors really looked, without any major attempt to beautify, or "Photoshop" reality. Vespasian, the emperor remembered in Israel mostly for his siege of Jerusalem, is shown as rather ugly and fat with an angry face. The imperial gold coins were not originally intended for collectors or decoration, but were part of the foundation of the economy of the Roman Empire. "People held on to [the coins] because they knew they would keep their value," says Gitler. Each gold coin was worth 25 silver coins, and every silver coin was worth 25 bronze coins. Mostly they were made from pure 24-karat gold. The entire exhibition has 518 grams of gold, worth about $22,000 just for the metal content. But the coin collection is worth an estimated $7.5 million.
To read the complete article, see:
Coins of the Realm: Heads (And Tails) of the Roman Empire on Display at Israel Museum read more: http://www.haaretz.com/archaeology/1.796986 (http://www.haaretz.com/archaeology/1.796986)
The Ashmolean Museum at the University of Oxford has an exhibit curated by Dr Lyce Jankowski which opened in the Money Gallery on April 25th, 2017. At my request, Lyce kindly forwarded the following text and images. Thank you! -Editor
The display presents the tradition of coin collection in China. The earliest known Chinese coin collector was Li Shouli (672–741), Prince of Bin. His collection was discovered in Hejiacun in Shaanxi. It was buried by his heirs after his death, probably in the face of the advance of An Lushan's troops to Chang'an in 756. The collection contained Chinese, ancient and contemporary currencies, Japanese currencies, a Sassanian coin and an imitation of a Byzantine coin.
Coin collecting developed mainly in China during the Song dynasty (960–1279). This passion originated in the imperial court's enthusiasm for the past and antiquities. Coins are scholarly antiques par excellence: their appreciation requires a certain cultural background, because they are above all historical objects. They are direct witnesses to history. For scholars, the study of ancient inscriptions is key to understanding the past, and coins contribute to it.
Your readers may be interested to know that the earliest numismatic book in China is the Qianzhi and dates back to the 6th century AD. But the earliest extent coin catalogue dates back to the 12th century, it is the Quanzhi written by Hong Zun (1120-1174) - a 1874 reprint of this book is included in the display. Books in China were printed using woodblocks, which does not give accurate illustrations. To produce an accurate image of coins and of their inscriptions Chinese scholars used to do their own rubbings. After apposing his seal on his rubbing, a collector would send it to his friends as a scholarly gift.
The display presents coins with inscriptions in different calligraphic styles, including the slender gold style, invented by the Emperor Huizong (AD 1100-1126) himself (see Chong Ning tongbao coin with Emperor's calligraphy).
The highlight of the display is a coin cabinet in red lacquer and silk. This cabinet belonged to a Japanese numismatist, Kutsuki Masatuna (1750–1802). Kutsuki Masatsuna 朽木 昌綱, daimyo of Fukushiyama in Tanba province collected around 10,000 coins during his lifetime (18th c Japan). He not only collected all Japanese coins that had been issued in Japan since the 7th century (both official or unofficial), he also selected foreign coins from China, Korea and Vietnam which made up the bulk of Japan's currencies from the 10th to 16th centuries. He authored a dozen of books on East Asian numismatics. He also wrote the first book in Japan devoted to non East Asian coins, the Seiyō senpu 西洋銭譜 [Account of Western Coins] in 1787. He was indeed able to acquire foreign coins through his contacts with Dutch people. Both in quantity and quality, his entire collection was exceptional. Luckily, part of this collection is now at the Ashmolean Museum in Oxford, UK.
For more information on the display and on the East Asian coin collection at the Ashmolean, see http://hcr.ashmus.ox.ac.uk/content/Chinese_coins_from_a_scholars_study
Harry Waterson writes:
The article nevertheless presents some great advice for tourists abroad, and one doesn't have to be a bibliophile to benefit. The magnificent buildings can be a joy in themselves, and are usually far from the usual madding crowd of fellow tourists. Off the beaten path lie many overlooked treasures. -Editor
In the madness of late spring at San Marco Square in Venice, amid the hordes pouring in from land and sea, hard by the hissing espresso machines and sizzling panini presses of overpriced cafes, I found the still point of the turning world.
I found it in the library.
It was 10 in the morning and I was standing, alone and enthralled, on the second floor balcony of the Biblioteca Nazionale Marciana. Across the Piazzetta rose the Doge's Palace. At my feet, tourist insanity. At my back, an immense, hushed, empty reading room designed by Jacopo Sansovino and decorated by Titian and Veronese.
Why go to the library in Italy when all around you there is fantastic art, exalted architecture, deep history and intense passionate people? Because, as I discovered in the course of a rushed but illuminating week dashing from Venice to Rome, Florence and Milan, the country's historic libraries contain all of those without the crowds.
Accompanied by my friend Jack Levison (a Bible scholar at Southern Methodist University who was in Italy to study ancient manuscripts), I hit six libraries in a literary Giro d'Italia. Not once were we shushed or told not to touch.
Carlo Campana, the librarian on duty in the Marciana manuscript room when we arrived, was typical in his affable erudition. Bald, voluble, with a pirate's flashing grin, Mr. Campana left his post to take me on a quick tour of the library's monumental public rooms.
"The Marciana was built here as part of the 16th-century project to create a triumphal entry to the city from the lagoon," he said, joining me on the balcony off the "salone," Sansovino's palatial reading room. "Situating the library in the most important place in Venice reflects the prestige of the book in the culture of the city." Knit seamlessly into the architectural fabric surrounding San Marco, the Marciana was hailed by Palladio as the richest and most ornate building "since Antiquity" when it opened in 1570.
To read the complete article, see:
The Hidden Treasures in Italian Libraries (https://www.nytimes.com/2017/06/13/travel/italian-libraries-hidden-treasures-books-architecture-art.html)
To contact Stevens Fine Art, see:
http://stevensfineart.com/contact.php
To read the earlier E-Sylum articles, see:
NUMISMATISTS WHO WERE ALSO PAINTERS (http://www.coinbooks.org/v20/esylum_v20n13a10.html)
BOOK REVIEW: HEATON'S TREATISE ON MINT MARKS (http://www.coinbooks.org/v20/esylum_v20n14a05.html)
For more information on Heaton, see:
A. G. Heaton (https://en.wikipedia.org/wiki/A._G._Heaton)
Most Americans and others around the world are aware that the United States was founded on the ideal of liberty (or freedom) and typically associate the idea concretely with the Statue of Liberty in New York Harbor.
The Statue of Liberty, a gift from France that began welcoming visitors in 1886, not only represents our enduring commitment to those ideals and our friendship with France but also serves as a symbol of the American melting pot.
But many people likely have no idea about the historic roots of the idea of Liberty, or why it is usually depicted as a female in classical art and on much of U.S. coinage.
Lady Liberty is an allegorical, or symbolic, representation of the democratic and republican ideal of freedom depicted as a female figure or goddess. The idea dates to ancient Greece and Rome, where she was known, respectively, as goddesses named Eleutheria, who appeared briefly on the coins of Alexandria, and Libertas, who was honored with temples and statues built in her honor as well as on coinage.
Lady Liberty is by far the most frequently used American numismatic motif and "has been an integral part of U.S. numismatic art" since the time of the original 13 colonies, according to Cornelius Vermeule's Numismatic Art in America. And the classic American Lady Liberty designs remain highly popular with most collectors, especially older ones, which is why the U.S. Mint continues to issue coins that reuse those designs.
British and French influences
Lady Liberty is the best-known numismatic goddess in this country, and many other cultures have their own versions of the concept. Two of the prime examples are France's Marianne and the United Kingdom's Britannia, which have appeared for hundreds of years on the coins of those countries and are still used today in clever designs that blend classic and modern artistic styles.
In fact, some of the Lady Liberty designs that have appeared on U.S. coinage were strongly influenced by French and British antecedents—especially Britannia, which dates to Roman times. Colonial coinage, for instance, included many designs that clearly were inspired by Britannia coins on which the goddess Liberty was shown seated.
This Roman coin from 143–144 AD features an obverse with a bust of Antoninus Pius and carries a reverse with an image of Britannia seated left on a heap of rocks. Britannia, the Greek and Roman term for Britain and the female personification of Britain on art and coinage since Roman times, influenced both colonial and 18th- and 19th-century U.S. coin designs
To read the complete article, see:
Lady Liberty and U.S. coinage since colonial times (http://news.coinupdate.com/lady-liberty-and-u-s-coinage-since-colonial-times/)
This article from Canada published June 22, 2017 has a very brief profile of coin artist Jan Poynter featuring her lilac blossom silver coin design. -Editor
Artist Jan Poynter has designed her third coin for the Royal Canadian Mint (RCM) and the $15 lilac blossom silver coin is now available at the Mint's online store.
After the popular RCM cherry blossom coin appeared in April 2016, Poynter was asked to submit a second blooming tree design in the Celebration of Spring series.
Her colourful Preston lilac design won the competition.
Poynter is pictured in her Granthams Landing garden with a Preston lilac.
This lilac was named for its creator, Isabella Preston (1881 - 1965), Canada's first female hybridist who was also an acclaimed ornamental plant breeder.
While I diaapprove of colorization for colorization's sake, I do appreciate colorized designs that are approproate for the subject material. This is a nice one. -Editor
To read the complete article, see:
Jan Poynter designs third coin (http://www.coastreporter.net/entertainment/arts-entertainment/jan-poynter-designs-third-coin-1.20720962)
Ira Rezak of Stony Brook, NY writes:
Ira provided the following images. Thanks! -Editor
1744 Dassier Medal

1953 Vincze Medal

British Museum Medal

To read the earlier E-Sylum article, see:
HANS SLOANE: THE MAN WHO COLLECTED THE WORLD (http://www.coinbooks.org/v20/esylum_v20n25a26.html)
Walla Walla, Washington is home to the studios of Nano Lopez, a sculptor born in Bogota, Columbia.
Lopez has created a series of sculptures that he calls Nanimals and describes them as:
One of the Nanimals that Lopez has created is called Sherlock, "a well weathered Welch terrier. He's extremely experienced in the art of finding things, that's why for many years now he's been working as a detective. Sherlock refuses to give up his pipe, doesn't mind rainy weather or cats, and he used to be a part of the K9 units, and on Saturdays he just goes fishing."
In 2009, Lopez created a bronze collector "coin" featuring his Sherlock design and this is pictured at the top of this post.
OBVERSE: Nano Lopez "Sherlock" In A Good Nose We Trust / (a right-facing Welch Terrier with a pipe and wearing a deerstalker cap) / 2009
REVERSE: (blank)
76 mm (3 inches), Bronze, Round
If you are interested in purchasing one of these collector "coins," it will set you back three figures. According to the gallery's website, you have to have a minimum purchase of either $12,500 or $2,500 (it's a little confusing) before you can buy one of these medals.
To read the complete article, see:
Nano Lopez's 2009 "Sherlock" Medal (http://fourthgarrideb.com/2017/06/nano-lopezs-2009-sherlock-medal/)
Mel Wacks submitted this press release for the latest medal produced by the American Israel Numismatic Association. Thanks. -Editor
The American Israel Numismatic Association issues medal commemorating the Balfour Declaration, the Reunification of Jerusalem, and AINA's 50th anniversary
The American Israel Numismatic Association has issued a triple-commemorative medal to celebrate its 50th anniversary and two historic events in the history of Israel. The design concepts by Mel Wacks, were refined and sculpted by renowned medalist Heidi Wastweet. Mel has been President of AINA for 15 years, and Heidi Wastweet has created over 1000 coins, medals, and tokens since 1987. In 2010, Heidi was invited to serve a four year term on the Citizen's Coinage Advisory Committee for the U.S. Mint and is now serving her second term.
The obverse commemorates the 100th anniversary of the Balfour Declaration; it features a portrait of the United Kingdom's Foreign Secretary Arthur James Balfour and the historic text from his letter sent on November 2, 1917 to Walter Rothschild, 2nd Baron Rothschild, a leader of the British Jewish community, for transmission to the Zionist Federation of Great Britain and Ireland: "His Majesty's Government view with favour the establishment in Palestine of a national homeland for the Jewish people."
The reverse pictures the Israeli Defense Forces liberating the Western Wall in Jerusalem's Old City on June 7th, 1967. Triumphant Brigadier General Shlomo Goren, later to become the Chief Rabbi of Israel, is shown holding a Torah and sounding the shofar (ram's horn), as Israeli soldiers honor their comrades killed in combat. Rabbi Goren then recited "Le-shana HA-ZOT be-Yerushalayim ha-b'nuya, be-yerushalayim ha-atika!"—a portion of which is featured on the medal: "THIS YEAR IN A REBUILT JERUSALEM-5727." The legend also includes: "REUNIFICATION OF JERUSALEM JUNE 7, 1967."
The third commemoration is inscribed on the edge: "AINA 50th ANNIVERSARY 1967-2017."
Tiny mintages are limited to just 250 bronze, 100 pure 2 ½ oz. silver and 50 gold-plated pure 2 ½ oz. silver 2-inch high relief medals, produced by Medallic Art Company—available at $50 for bronze, $200 for pure silver, $250 for gold-plated pure silver, and $485 for a 3-piece set. Add $5 per order for shipping in USA. Each serial numbered triple-commemorative medal comes with a certificate of authenticity and metal display stand. Mention that you read about these medals in The E-Sylum and take 20% discount. To order call 818-225-1348 or send check to AINA, PO Box 20255, Fountain Hills, AZ 85269.
AINA publishes The Shekel, The Journal of Israel and Jewish History and Numismatics, quarterly. Dues are $25 per year in U.S. For further information visit www.theshekel.org.
David Schenkman writes:
Aluminum, that wonderful new metal! Eulogized on medals of the early 1890s as malleable, tasteless, sonorous, ductile, untarnishable, odorless, and one-quarter the weight of silver, it is no wonder that this "discovery" would capture the fancy of a nation. However, as we shall see, aluminum was hardly a newly discovered metal in the last decade of the nineteenth century. In this article we will review nineteenth and early twentieth century efforts to manufacture aluminum, trace the early history of a company whose growth is intertwined inseparably with the metal, and discuss the early usage of aluminum in numismatics.
The first significant attempt to isolate aluminum from alumina (aluminum oxide) was by an English electrochemist. Sir Humphrey Davy, in 1807. Convinced that alumina had a metallic base, he named the metal alumium, later revising the word to aluminum. This name has remained unchanged to the present time, although the English spelling is usually aluminium.
In Philadelphia, at Col. William Frishmuth's chemical works, a 100 ounce aluminum pyramid was cast in 1884. After being placed on exhibit at the Fifth Avenue showroom of Tiffany's in New York City, it was mounted on the top of the Washington Monument. This was undoubtedly the best known usage of aluminum prior to the Hall process. The pyramid, incidently, was removed for inspection fifty years later; it had remained in good condition, and after a thorough cleaning the inscriptions could still be read. No longer was the problem how to manufacture the metal — now what was needed was a method for producing it inexpensively. At $17 an ounce (in 1854) it was worth nearly its weight in gold. In 1886 the price of $8 a pound still made it prohibitive for use in industry. Since sodium, the key element in the process, was the most costly item (and nearly three pounds were needed to produce one pound of aluminum), most research during this period was directed towards finding less expensive methods for its extraction. It remained for a twenty-two year old inventor, working in a makeshift laboratory, to discover that which had eluded scientists for years.
Charles Martin Hall was truly one of the giants of American industrial history. Born 6 December 1863 at Thompson, Ohio, he was the son of a minister. When he was nine years of age his family moved to Oberlin, Ohio, where young Charles developed an absorbing interest in chemistry.
In 1880 Charles enrolled in Oberlin College, a liberal arts school. He took those chemistry courses which were offered, supplementing his interest by studying at home. Frank F. Jewett, his chemistry professor, recalled that even when in high school, Charles would visit the college laboratory to purchase equipment for his experiments. On one occasion he confided to the professor that he was experimenting with ways to produce aluminum from its ores.
To read the complete article on the Newman Portal, see:
https://nnp.wustl.edu/library/book/525533?page=10
To read the earlier E-Sylum article, see:
VOCABULARY TERM: ALUMINUM (http://www.coinbooks.org/v20/esylum_v20n24a12.html)
Duane adds:
Rich Hartzog writes:
Thanks. Perhaps the manuscript will turn up someday, but this explains why Duane Feisel hasn't seen the book. -Editor
Regarding Pete Smith's discussion of Birdsell in last week's issue, Harold Levi of Blairsville, GA writes:
To read the earlier E-Sylum article, see:
NOTES FROM E-SYLUM READERS: JUNE 18, 2017 : More on Dale Birdsell (http://www.coinbooks.org/v20/esylum_v20n25a09.html)
IN 1866, SPENCER M. CLARK, then Superintendent of the National Currency Bureau, made a daring decision: to print his own face on U.S. currency.
Clark, who served as Superintendent from 1862 to 1868, had no authorization from his superiors to do this. But U.S. paper bills were in flux because of the recent introduction of fractional money, and as the supervisor of the new bills, he was in a unique position to influence the design.
From 1862 to 1876, the U.S. Treasury issued fractional money to combat a growing coin shortage. "At the beginning of the Civil War," according to the website Antique Money, "people started hoarding coins for their precious metal content." To avoid a crisis, the Treasury introduced paper money to represent a cent amount rather than a dollar amount. These fractional bills were physically smaller than dollars and consisted of three-cent, five-cent, 10-cent, 25-cent, and 50-cent notes.
It was the third issue of that five-cent note that caught Clark's attention. Congress had asked for the note to honor William Clark of the Lewis and Clark explorations. But allegedly, the document that reached the Treasury specified only that the new bill should honor "Clark," without clarifying which one—and Spencer M. Clark, despite surely knowing Congress's true intention, seized the opportunity to print his own face on the bill.
The move infuriated Congress. Clark was already roundly disliked because of the scandals he had brought the federal government. Two years earlier, in 1864, the House of Representatives investigated his department after Representative James H. Brooks claimed the Treasury had become a "house for orgies and bacchanals." Clark was accused of "hiring women based on their looks rather than their ability"; female employees described how he "plied [them] with oysters and ale and made 'improper' overtures to them." In fact, one woman told Congress that he had "offered her first $100, then 10 times that amount, for a tryst with her." (An investigating body, however, concluded that these claims had no basis and that Clark was the victim of a "conspiracy.") By the time he printed his own face on U.S. money, Congress had little patience remaining.
One Congressman in particular—Pennsylvania Congressman Russell Thayer—"took immediate exception" to Clark's five-cent note when he learned of it in February 1866. That March, he amended an appropriations bill to say "hereafter no portrait or likeness of any living person shall be engraved or placed upon any of the bonds, securities, notes, or postal currency of the United States."
To read the complete article, see:
A Treasury Official in 1866 Put His Own Face on U.S. Currency (http://www.atlasobscura.com/articles/treasury-official-us-bill-fractional-money-spencer-m-clark)
An article published June 22, 2017 profiles the designer of banknotes for a country that doesn't exist yet. -Editor
It has been nearly a quarter century since Aso Mamzada first envisioned an independent Kurdistan with a currency of its own. Back then he was living in Iran and without a computer that could help him to design Kurdish banknotes. Things have changed since then and he is not far from fulfilling his dream.
Sitting in his office behind a computer, Mamzada unveils his latest though not final version for Kurdish banknotes he calls Diraw or currency in Kurdish.
In his original vision years ago, he planned for a currency for greater Kurdistan comprised of all four parts from Iran, Iraq, Turkey and Syria. But knowing all too well that each one of these parts has its own politics and different path to the future, he has now changed his design to only include symbols from the Kurdistan Region.
"In terms of the international law if I use the Bestun [Inscription] of Kermanshah, Iran would immediately come out and say that there it is 'Kurdistan has not become a state yet, or is about to be one and soon try to expand into our territory'. And also based on the international law, Bestun of Kermanshah is part of Iran."
Mamzada started re-publishing his work soon after Erbil announced to hold a referendum for independence in the fall, and he did the same in 2011 when there were talks of a similar plan.
Twenty-three years into his designs for a Kurdish currency, he is still making changes. His main bank note with Kurdish and English writing had gone viral on social media. But for Anoo Abdoka, a Christian residing in Erbil, there was still room for other components of Kurdistan.
He told a Kurdish media in 2011 that he added a modern touch to textile and rug designs drawn by the Kurdish people centuries ago.
He also used some Kurdish figures for his work that represent different phases of the Kurdish rebellion against successive Iraqi governments.
To read the complete article, see:
A designer's dream for Kurdish banknotes closer to reality than ever before (http://www.rudaw.net/english/kurdistan/220620173)
In the how-much-is-my-two-dollar-bill-worth department is this thought-provoking article from National Public Radio about a new book on the U.S. Government's disaster plans. Thanks to Dick Hanscom of Alaska for passing this along. -Editor
It's a bunker that dates back to the late 1940s, right at the beginning of the atomic age, as the government began to think about what it was going to mean to build evacuation facilities, in case something happened to Washington.
Raven Rock is this massive, hollowed-out mountain. It's a free-standing city ... with individual buildings, three-story buildings, built inside of this mountain. It has everything that a small city would — there's a fire department there, there's a police department, medical facilities, dining halls. The dining facility serves four meals a day, it's a 24 hour facility, and it was sort of mothballed to a certain extent during the 1990s as the Cold War ended and then was restarted in a hurry after Sept. 11 and has been pretty dramatically expanded over the last 15 years, and today could hold as many as 5,000 people in the event of an emergency.
On what the IRS would do
Not even nuclear war would stop the taxes. So the IRS had all their plans for how they would levy taxes on nuclear damaged property and how they would raise revenue to keep the government going. The Federal Reserve built this bunker in Mount Pony, Va., where they kept $2 billion cash, which would've been the money that we would've needed to keep the economy going for 18 months, which was the length of time that they expected it take us to begin printing currency again after a nuclear attack. ...
A large portion of that money was hidden away in $2 bills because in the 1970s when the government first introduced the $2 bill and discovered that Americans didn't want to use them, they didn't want to pulp and waste the money. So they just shrink-wrapped all the $2 bills and hid them away in a government bunker, figuring that after nuclear war, people wouldn't have that much of a choice about what type of currency they wanted to use anymore.
To read the complete article, see:
In The Event Of Attack, Here's How The Government Plans 'To Save Itself' (http://www.npr.org/2017/06/21/533711528/in-the-event-of-attack-heres-how-the-government-plans-to-save-itself)
Last year we discussed the hunt for the treasure hidden by an author in remote New Mexico mountains. Now another treasure-seeker has died while looking for it. -Editor
A recent death isn't deterring intrepid treasure hunters in New Mexico from searching for a chest supposedly stuffed with unimaginable riches.
While state police told NBC News they are urging people to give up on any quest for the king's ransom because of the dangers involved, some thrill seekers say they'll continue to look for the haul hidden by antiquities dealer and author Forrest Fenn.
"So ever since the chase started in 2010, (Fenn) has always emphasized that he was 80 years old when he hid the chest. It's not in a dangerous place — it's a place you can take your kids," said unrelenting adventurer Cynthia Meachum, 63. "You don't need to rappel, you don't need to climb up a cliff face. It's just not a dangerous place."
Fenn, 86, claims in his 2010 self-published memoir "The Thrill of the Chase" that he stashed a trunk filled with gold coins and nuggets, ancient artifacts and precious gems in a secret location somewhere amid the Rocky Mountains. In the book, Fenn includes a poem that he said has clues to help people discover the loot.
He came up with the idea for the hunt when he was diagnosed with kidney cancer, according to The New York Times.
Fenn estimates that more than 65,000 people, including treasure hunt enthusiasts and tourists, have traveled to the region where they believe the extravagant wealth is buried — spanning Montana, Wyoming, Colorado and New Mexico, The Times said.
Fenn told the newspaper last year that the treasure is likely worth $2 million.
The body of Paris Wallace, a pastor from Colorado, was found last week by investigators along the Rio Grande just west of Santa Fe, according to The Albuquerque Journal. He was reported missing after he told his family that he was going to try to find the treasure.
His death follows that of Randy Bilyeu, who more than a year ago disappeared after venturing into the Rocky Mountains. The remains of his body were also found in the Rio Grande seven months after he vanished, The Times said.
To read the complete article, see:
Police Urge Treasure Hunters to Stop After Latest Death (http://www.msn.com/en-us/news/us/police-urge-treasure-hunters-to-stop-after-latest-death/ar-BBD7vqZ)
To read the complete article, see:
A millionaire says he buried a hidden treasure. A pastor just died looking for it. (https://www.washingtonpost.com/news/morning-mix/wp/2017/06/20/a-millionaire-says-he-buried-a-hidden-treasure-a-pastor-just-died-looking-for-it/?utm_term=.b4520799c4be)
To read the earlier E-Sylum articles, see:
TREASURE SEEKERS SEARCH FOR AUTHOR'S HIDDEN CHEST (http://www.coinbooks.org/esylum_v18n29a41.html)
TREASURE SEARCH TURNS INTO HUNT FOR SEARCHER (http://www.coinbooks.org/esylum_v19n05a34.html)
All the nickels, dimes and quarters travelers leave behind at airport security checkpoints adds up to big bucks — enough that next time you forget your change after emptying your pockets, you might want to go back for it.

In fiscal year 2016, travelers left behind a record $867,812.39, according to a report from the Transportation Security Administration. That's over $100,000 more than went unclaimed the previous year. Of that amount, nearly $80,000 was in foreign currency.

"TSA makes every effort to reunite passengers with items left at the checkpoint, however there are instances where loose change or other items are left behind and unclaimed," TSA spokeswoman Lisa Farbstein said. "Unclaimed money, typically consisting of loose coins passengers remove from their pockets, is documented and turned into the TSA financial office."

New York's John F. Kennedy International Airport ranked the highest for unclaimed money with $70,615. That was followed by Los Angeles International at $44,811.82.

To read the complete article, see:
All that spare change you forget at TSA checkpoints adds up to big bucks (https://www.washingtonpost.com/news/dr-gridlock/wp/2017/06/19/all-that-spare-change-you-forget-at-tsa-checkpoints-adds-up-to-big-bucks/)

This week's Featured Web Site is the Joe I. Herbstman Memorial Collection of American Finance.