About Us
The Numismatic Bibliomania Society is a non-profit organization devoted to the study and enjoyment of numismatic literature. For more information please see our web site at coinbooks.org
Subscriptions
Those wishing to become new E-Sylum subscribers (or wishing to Unsubscribe) can go to the following web page link
Membership
There is a membership application available on the web site Membership Application
To join, print the application and return it with your check to the address printed on the application. Print/Digital membership is $40 to addresses in the U.S., and $60 elsewhere. A digital-only membership is available for $25. For those without web access, write to:
Terry White, Treasurer
Numismatic Bibliomania Society
P. O. Box 634,
Canal Winchester, Ohio
43110
Asylum
For Asylum mailing address changes and other membership questions, contact Terry at this email address: terrywhite5475@yahoo.com
Submissions
To submit items for publication in The E-Sylum, just Reply to this message, or write to the Editor at this address: whomren@gmail.com
BUY THE BOOK BEFORE THE COIN
Sale Calendar
Content presented in The E-Sylum is not necessarily researched or independently fact-checked, and views expressed do not necessarily represent those of the Numismatic Bibliomania Society.
New subscribers this week include: Bill Theobald, courtesy of Peter Bertram; Alexander Noran of Warsaw, Poland, courtesy of Jacob Lipson; and Richard Madden. Welcome aboard! We now have 3,252 subscribers.
Thank you for reading The E-Sylum. If you enjoy it, please send me the email addresses of friends you think may enjoy it as well and I'll send them a subscription with your compliments. Contact me at whomren@gmail.com anytime regarding your subscription, or questions, comments or suggestions about our content.
This week we open with NBS events at the Denver ANA convention, more on Kolbe & Fanning's sale 146, one new book and a profile of Danish banknote designer R. D. E. Oxenaar.
Other topics this week include photographing coins, an obsolete banknote database, the Big Maple Leaf theft, Chester Krause, David Lange, Susan Minns, the Bank of Canada Museum, the Judea Liberata medal, Bitcoin banknotes, and money-themed souvenirs.
To learn more about The Great Talent, the Dance of Death, the first illustration of a U.S. federal coin, Jane McAdam Freud, Ootje's fingerprint, collecting without responsibility, the very first $10 1861 Demand Note, and the micronation of Molassia, read on. Have a great week, everyone!
Wayne Homren
Editor, The E-Sylum


Numismatic Bibliomania Society President Tom Harrison has the following invitation for NBS readers. -Editor
If you are planning to attend this year's ANA Convention in Denver, I would like to extend an invitation to join your fellow bibliophiles at the NBS-sponsored events.
NBS Symposium: August 3rd, 1pm
This year's Symposium will feature well-known scholar, researcher and author Neil Musante's presentation on his marvelous book Medallic Washington. The Symposium will be held Thursday, August 3, at 1:00 in Room 407.
NBS General Meeting: August 4th, 11:30am
We will conduct our annual General Meeting of the NBS on Friday, August 4, at 11:30 in Room 112. Highlights of the meeting include the author awards for articles appearing in The Asylum and our annual fund-raising auction. The auction is always a fun opportunity to support the efforts of the NBS and it always offers a surprise or two.
These events are not only a great way to champion the mission of the NBS, but also provide an opportunity to meet other numismatic bibliophiles who share our mania. We hope you will be able to join us in The Mile High City.
For more information about NBS, see:
http://www.coinbooks.org/
Maria Fanning forwarded this press release about the upcoming July 15 Kolbe & Fanning numismatic literature sale. Thanks. -Editor
Kolbe & Fanning Numismatic Booksellers are currently holding our Sale 146, which will close in a live online auction on this Saturday, July 15. The 400-lot sale features selections from several private European libraries and the specialized holdings of an American collector, and covers ancient, foreign and U.S. numismatics. Some highlights of the sale include:
Lot 34: a set of Calciati's magnificent work on Corinth, Pegasi
Lot 92: an original set of Macdonald's Catalogue of Greek Coins in the Hunterian Collection
Lot 152: the best edition of Vaillant's Numismata Imperatorum Romanorum (three volumes, 1743)
Lot 166: a complete set of the Dumbarton Oaks catalogue of Byzantine coins
Lot 245: six of the eight catalogues offering the incomparable Murdoch collection
Lot 249: a reprint set of the 20-volume Corpus Nummorum Italicorum
Lot 320: a well-preserved copy of the original 1875 Crosby in Lyman Low's blue cloth binding
Lot 350: Chauncey Lee's 1797 American Accomptant, featuring the first illustration of a U.S. federal coin and the first depiction of a dollar sign in print
Lot 368: a unique set of original annotated photographs of U.S. pattern coins, very likely from F.C.C. Boyd's library
Lot 386: a complete 24-volume hardcover set of Stack's catalogues of the John J. Ford collection.
Bids may be placed via post, email, fax or phone, as well as online. Kolbe & Fanning uses Auction Mobility as our third-party online bidding platform. Auction Mobility is an app-based platform allowing users the ability to participate in the sale through phones, tablets and computers. To register for the sale, bidders must go to bid.numislit.com and sign up. Once you have set up an account, you may browse lots, place advance bids, or participate in the live sale online. Those wishing to participate on their devices can download the Kolbe & Fanning app through the Apple or Google Play Store.
The printed catalogue of Sale 146 has been mailed to active customers. A PDF of the printed catalogue has also been posted to our main website at numislit.com for those who prefer that format. Bids placed via post, email, fax or phone must be received by Friday, July 14, the day before the sale, in order for them to be processed. Advance absentee bids may also be placed online at bid.numislit.com; live internet bidding will be available during the sale itself through the same platform.
Kolbe & Fanning Numismatic Booksellers LLC is a licensed and bonded auction firm in the State of Ohio. For more information, please see the Kolbe & Fanning website at numislit.com or email David Fanning at df@numislit.com. To register for the sale, go to bid.numislit.com. We look forward to your participation.
To read the earlier E-Sylum article, see:
KOLBE & FANNING SALE 146 CLOSES JULY 15, 2017 (http://www.coinbooks.org/v20/esylum_v20n27a02.html)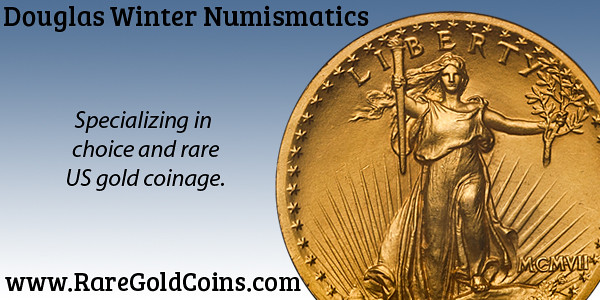 EVOLUTION OF SILVER – FROM SYCEE TO SILVER DOLLAR
This was the title of a Zhejiang Provincial Museum (浙江省博物馆) exhibition from 2 March to 2 April 2016. It was the 14th in a series of exhibitions drawing on private collections. The China Numismatic Society's Special Committee on Gold and Silver Money brought together over 530 pieces from more than 30 collectors of gold and silver money in mainland China, Taiwan, Hong Kong and Macau. The exhibition was arranged chronologically, showing the evolution from early silver ingots to machine-struck silver coins. The expert on Chinese silver and gold ingots at the Zhejiang Provincial Museum is Ms Li Xiaoping 李晓萍. A beautiful catalogue was produced.
Catalogue: 2016。ISBN 978-7-5010-4491-7 [Zhejiang Provincial Museum (ed.): Evolution of Silver – from Sycee to Silver Dollar (Beijing: Wenwu chubanshe, 2016)] The following information is taken from the Zhejiang Provincial Museum website:
The following photographs of the exhibition are taken from the Zhejiang Provincial Museum
To read the complete article, see:
EVOLUTION OF SILVER – FROM SYCEE TO SILVER DOLLAR (https://chinesemoneymatters.wordpress.com/2017/07/07/evolution-of-silver-from-sycee-to-silver-dollar/)
Dutch dealer Laurens Schulman published an article recently about the banknote designer R. D. E. Oxenaar, known as "Ootje". He incorporated hidden features in his notes, often to the consternation of his employers. -Editor
One series of banknotes that causes many Dutch people to feel nostalgic is the "Erflaters 2" ('Testators 2') series, which featured portraits of key figures from the nation's history. These notes, designed by Ootje Oxenaar, appeared from the late sixties onwards. They were notable and innovative due to their bold colours and the use of a white background.
Ootje Oxenaar, who was born in The Hague in 1929, represents a key turning point in the history of Dutch banknotes in several respects.
Oxenaar studied at the Royal Academy of Art in The Hague (KABK). In the mid-1960s his career received a major boost in the shape of two important public-sector clients; in 1963 Oxenaar designed his first stamps for the national postal service (PTT) and in 1966 he set to work as a designer for De Nederlandsche Bank (DNB). Under DNB President Jelle Zijlstra, Oxenaar designed his first series of banknotes, the above-mentioned "Erflaters" series, which he worked on until 1974. Oxenaar was the first in a long line of artists who was also a graphic designer. He therefore 'spoke the same language' as the banknote printers, and he aligned his designs with the production techniques of the day. As a result, he could count on the support of the printing companies.
From 1980 onwards, at Oxenaar's insistence, all the 'noble historical figures' were cast aside, giving him the freedom to dev
Without DNB's knowledge, Oxenaar incorporated his own private touches of humour into his designs. He scribbled his name, Ootje, almost invisibly on the 5 guilder note, and the image of Frans Hals's face conceals the fingerprint of his middle finger. In this interesting short film, Oxenaar talks about what inspired him and reveals that the positioning of the bee on the sunflower actually came about by accident.
But his biggest prank was the 250 guilder note featuring the lighthouse, at the top of which Oxenaar included three names: of a secret friend of his, of his girlfriend Ria and of his granddaughter. He also put in a watermark of his girlfriend's rabbit so that people would unwittingly walk around with her rabbit in their pocket.
Ootje spent the final years of his life living in the USA, where he recently passed away (on 13 June 2017) aged 87.
To read the complete article, see:
Ootje Oxenaar passed away (on 13 June 2017) (http://www.laurensschulman.nl/media/clnews/14982388461311051936.html)
To view The Money Maker film , see:
https://www.youtube.com/watch?v=m5BlybJGiiU (https://www.youtube.com/watch?v=m5BlybJGiiU)
On Saturday, July 15, Alan Roche, the Society's photographer, will present "The Art of Photographing Coins" as part of the Money Talks: Numismatic Conversations series. Mr. Roche will consider the various aspects involved in the production of high-resolution images of coins and banknotes. A hands-on photographic demonstration will be included.
Please RSVP for the lecture being held on Saturday, July 15, 2017. The ANS will remain open from 12 noon until 4:00 pm—Lunch is served at 1:00 pm, followed by the lecture at 2:00 pm, Q&A at 3:00 pm.
Money Talks: Numismatic Conversations is supported in part by an the ANS endowment fund generously given in honor of Dr. Vladimir Clain-Stefanelli and Mrs. Elvira Clain-Stefanelli.
The latest addition to the Newman Numismatic Portal is a catalog of creepy numismatica illustrating the Dance of Death. Project Coordinator Len Augsburger provided the following report. -Editor
Without doubt one of the more macabre items we've handled on the Newman Numismatic Portal recently came through the scanning queue at the American Numismatic Society, which partners with the Newman Portal on digitization. The American Art Association, a New York firm, in 1922 published the auction catalog A notable collection of coins and medals bearing emblems illustrative of "The Dance of Death," collected by Miss Susan Minns of Boston, Mass. Skulls, skeletons, and dead bodies are littered throughout the cabinet, which must have been quite the conversation starter between Miss Minns and her acquaintances. The plates are halftones but illustrate the concept well enough. Lot 603 is described as follows:
Per the ANS copy of the catalog, the 40-lot collection, primarily consisting of European gold, silver, and bronze medals, was sold en bloc to Whitney Warren for $1800.
Cool item, one we can revisit at Halloween. If you have or know where to find electronic images of some of these items, whether from the catalog or not, please let me know. It would be interesting to illustrate some of these in color in a future issue. -Editor
Link to sale catalog on NNP:
https://nnp.wustl.edu/library/auctionlots?AucCoId=510230&AuctionId=518466
Link to sale catalogs of the American Art Association on NNP:
https://nnp.wustl.edu/library/auctioncompanydetail/510230
When I started my career as a professional numismatist at the Certification Service in 1972, our library contained fewer than 15 reference books that we used on a regular basis. We had a copy of Cohen for half cents, Penny Whimsy, Judd, Valentine, Taxay, Biestle, Bolender, etc. and slowly added new books as they were published. One of those, the Breen Encyclopedia was a landmark that combined everything. Love him or hate him (there are good reasons for both), he was one of the "great stars" in numismatics. His opinion was given freely to me as an ANA authenticator – I just had to wait my turn with the dealers who surrounded him at shows.
Today, the libraries at the four major grading services (TPGS) are huge. For example, the bookshelves in the private office of one NGC researcher cover the length of one wall and overflows onto another with his frequently needed books close to his desk. That is just one office and one professional at one TPGS. The point I am making is today's collectors have the world at their feet – especially with the Internet and Internet forums. Not a week goes by when I don't tell my coworkers how I wish we had the Internet in the 1970s! Back then it could take months to authenticate a single coin, often requiring one or two outside consultants and a trip to the National Collection or the American Numismatic Society.
That brings me back to Breen's book. One poster on the Internet called him pathetic. Another "numismatic genius in his own mind" expressed a similar opinion in a different way. The forum discussion noted that Breen made up things and his Encyclopedia contained multiple errors. All well and good and possibly true as we look back to the "old days"; yet these assertions were unknown at the time. I've written before that today's researcher's stand on the shoulders of those who came before. It seems to me that new developments are coming at us with the speed of light. My major take-away from the Internet discussion was an introduction to the Newman Numismatic Portal. There, I discovered the identity of one of Breen's detractors, who it turns out is another numismatic researcher with excellent credentials!
We owe a great debt to Eric Newman for providing a place to visit and discover past research found in numerous publications. In the 1970s, I had to purchase complete sets of The Numismatist magazine (the ANA has these online now) and Numismatic Scrapbook to read in an attempt to catch up with my mentors and longtime collectors. Now, I've discovered I've missed out on decades of research from that time in more dedicated publications such as those from the Early American Copper Collectors and the Rittenhouse Society. It will be an overwhelming task to fill in years of the independent research I missed.
To read the complete article, see:
Viewpoint: Internet holds troves of info for collectors (http://www.numismaticnews.net/article/viewpoint-internet-holds-troves-info-collectors)
One of the final frontiers for paper money catalogers to tame is the area of U.S. Obsolete Notes. The field has been researched in earnest for over 90 years, beginning with the general but systematic cataloging efforts of D.C. Wismer. In following years, the vastness of the field had resulted in individual researchers specializing in certain states to expand the knowledge of local issues, one state at a time. This paradigm changed in the early 1980s, when Jim Haxby and his colleagues published their catalog of bank notes from throughout the country. This feat was successful because they sought the input of state specialists to make their listings as complete and accurate as possible.
It has been over 30 years since the publication of their bank note catalog. In that time, two things have happened. The first is that a fair amount of new information has become available, particularly with the sale of the American Bank Note Company archives in the early 1990s, the sale of the Schingoethe Collection of obsolete notes over a decade ago, and most recently the dispersion of holdings from the Eric P. Newman Collection. Additionally, a significant amount of new research has been published by state specialists as they fill in the knowledge gaps, and lately Whitman has been rolling out their new series of catalogs. The second is that technology, especially forms of social networking on the internet, has enabled groups of people to share information more efficiently than ever before. This new technology will allow the paradigm to again shift to a country-wide scale on the collection and dissemination of knowledge on U.S. Obsolete Notes.
The Society of Paper Money Collectors has embarked on an ambitious project to compile a database of all U.S. obsolete bank notes. It is constructed in a manner similar to the web portal Wikipedia, where any member can contribute to the pool of information, and experts in their respective fields can correct and maintain the integrity of the data. There is a twofold scope to the project: 1) to catalog all reported obsolete notes, and 2) to keep a census of all reported notes.
The Board of Governors of the Society of Paper Money Collectors embraced this project because:
The project is clearly aligned with the Society's basic mission - to promote the study and growth of knowledge of paper money in the hobby. This project has tremendous potential to do just that;
The Society has laid much of the educational groundwork in the field via the numerous obsolete "state books";
Included in the membership base are the people with the collective knowledge who can assist in assembling the initial working catalog and can serve as specialist experts in expanding and maintaining the data.
The scope of the Obsoletes Database Project (ODP) is large, including obsolete bank notes, scrip, advertising notes, panic and depression scrip, and much more. In the long run, this project may be scalable to other collecting fields, such as Confederate and Fractional, and can document the many varieties of each.
Where we are now
The project has been in progress now for three years. Over that time, we've built the infrastructure from scratch, incorporating a number of tools to facilitate the importing of data and images, as well as utilities that make the data accessible. The most recent feature, one that promotes the website to be a practical and everyday experience for collectors, is the Set Registry. Collectors can use the registry to track their own collections, and optionally compete with others annually for best-of-category awards.
We presently have an extensive collection of issuer and design data from eleven states thanks to the efforts of numerous state experts. These states are Minnesota, Alabama, District of Columbia, Ohio, Wisconsin, Maryland, Iowa, Louisiana, South Carolina, Arkansas and Georgia. The first four of these states are also populated with note data and images. We anticipate to continue adding a few more states each year for the foreseeable future.
How to participate
The very first thing you can do as a collector of obsoletes is to check out the website at www.spmc.org/obs/. Nose around into all the nooks and crannies. Get a sense of what there is, and use your imagination to what this can look like in another three years.
If you have a collection of obsolete notes, we need you, your expertise, and your data. The way to start is to scan in your collection at 300dpi or higher. Once you have those images, there are several different options, depending on the size of your collection, to get them and their corresponding data uploaded. You can upload these yourself, one at a time, via the "+ Note" link on the home page, or add a group of images via the "+ Note Gallery" link. If you already have your notes in a spreadsheet, we can adapt that spreadsheet into an importable one. This is the best method for large collections. Note that we firmly believe in providing credit for all contributions, and these are logged automatically on the Credits page, accessible via the link on top menu.
For other questions not addressed here, be sure to check out the FAQ, also on the top menu. The Forum can be used to ask general questions or see what others are talking about.
Whether you have just a few notes to share or a large collection, we the administrators of ODP would like to know who you are. Please drop Shawn an email at shawn@shawnhewitt.com to introduce yourself.
Last week we reported a previously unknown example of the One Talent Argentum Universale proposed coinage pattern. Since then, Heritage has posted images of the One-Fifth Talent piece in their upcoming sale. Here are images of the two coins. The One Talent is worn, perhaps from being a pocket piece. -Editor
David Klinger kindly located and corrected OCR errors in this transcription of the original newspaper article referenced in the Heritage lot description. Thanks! -Editor
NEW IDEA IN COINAGE
_______________
NEITHER SILVER NOR GOLD STANDARD, BUT A UNION OF BOTH.
________________
Mr. Greeff's Suggestion -Coins Made of an Alloy of one part gold to four parts Silver, Designed for use by all Nations.
That a universal monetary standard, arrived at by international agreement, would be an immense boon to the commercial world is a matter which does not admit of argument. The difficulty arises with the question, "What shall that standard be?" "Gold!" cries the goldbug as soon as the question is put. "Silver!" shrieks the silver crank. "A union of both metals at a certain fixed ratio!" yells the bimetallist sharp. And so the discord goes on and harmony seems impossible. But now arises a fourth party with a new idea, which he thinks will meet the acquiescence of all thoughtful men. It is a species of bimetallism in the sense that it admits the use of both metals. But it has none of the dangers of a double standard which must result from any attempt to fix arbitrarily the relative value of two metals whose relations to each other are ruled only by the ever shifting law of demand and supply.
Mr. Emil Greeff, an American citizen, born in Germany, but who has resided in country since 1860 and is at present the senior member of a large firm whose interests are on both sides of the Atlantic, is the originator of this new idea. Briefly put, he believes that the union of gold and silver in a single coin in a definite, unvarying proportion of weight and measure would solve the problem of a common money standard or measure of value. This coin could be used as a universal legal tender, with which all international debts could be liquidated. Mr. Greeff believes that all these excellent results could be achieved by an alloy containing one part gold to four parts silver. The universal legal tender unit would be a coin containing one-fifth of an ounce of gold and four-fifths of an ounce of silver. This coin he calls tentatively a talent. The hundred multiple thereof he calls a great talent.
One ounce of pure gold is worth about $20.07, or one-fifth part of it very nearly $4. 14. The present market value of one ounce of silver is about 67 cents, or four-fifths of an ounce a little over 03 cents, making a total of $4.07 as the present market value of a talent. He points out that in the talent we would have a unit that would always retain its gold value of $4.14, even should the value of silver total disappear which, however, is not very likely. The legal tender qualification alone would certainly increase the value of tho silver contained in it. If, on the other hand, silver should rise to its former value of 16 to 1, the talent may increase in commercial worth to about $5. 17. It is apparent that a talent therefore comes very near in value to:
One American half eagle, $5, as against $4.67.
One pound sterling:, 14.90, as against 14.67.
Twenty-five francs, $4.85, as against $4.67.
Twenty marks, $4.50, as against $4.07.
One-fifth of a talent would, at the current value of gold and silver, be worth in our money 93 2/5 cents. A coin could be struck to represent one fifth of a talent. This would be used as the future trade dollar. It would be analogous to 4 shillings in English money, 4 marks in German money or 5 francs in French money.
In order to see exactly how a coin made of the proposed alloy would look, Mr. Greeff employed a jeweler to make a one talent coin and a fifth of a talent coin. He showed me the coins when I called upon him the other day. The first is a trifle smaller than a silver dollar, the other exactly the size of a silver quarter. The weight is respectively one ounce and one-fifth of an ounce. The trifling surplus is copper, to give the coin a better ring. Both coins have hemispheres engraved on either side, the obverse bearing the inscription, "Argentum Universale, 1896," the reverse, "United States of America," and "One Talent" and "One-Fifth of a Talent" respectively. ----New York Herald
So we learn from this article the name of the inventor of the proposed coinage, Emil Greeff. An internet search located a few references to Greeff. Perhaps more information will turn up. Can readers locate more about him? -Editor
To read other Emil Greeff internet references, see:
Emil Greeff in The Insurance Economist
1885 Greeff letter to Secretary of the Treasury re: Silk Tariff
1872 Emil Greeff College Point Savings Bank
Recently-added sources in the Newman Numismatic Portal show that the Argentum Universale pieces have appeared in some auction sales over the years. -Editor
Stack's January 18, 1989, Stanley Simon sale, lot 675, One Talent, Choice Brilliant Uncirculated. "The pieces are quite rare; we can only recall seeing three in the past decade or so." Realised $341.
Stacks Bowers, John J. Ford sale, Part 23, August 16, 2013, lots 22007 (One Talent, MS-65 Uncertified, ex-F.C.C. Boyd) and 22008 (Fifth Talent, MS-65 Uncertified, ex-F.C.C. Boyd). Realized $3055 and $646.25, respectively.
David Klinger provided this excerpt from Vassar's web site of 1896 political cartoons for historical background on bimetallism in the context of the politics of the day. Thanks! -Editor
The Currency Question:
The Gold Standard, Bimetallism, or 'Free Silver'?
The bitter controversy surrounding the issues of "free silver" and "sound money," so central to the 1896 campaign, has proved difficult for historians to explain. Partisans on both sides made exaggerated claims of the impact monetary policy could have on the nation's economic health. They implied that coinage of silver (on Bryan's side) or adherence to the gold standard (on McKinley's side) was the single key to prosperity--and sometimes to the nation's honor.
Oddly, before 1896 both McKinley and Bryan had focused more attention on the tariff than on currency issues. Despite his party's platform, McKinley sought to emphasize the tariff and to avoid being labelled a "monometallist" or "bimetallist," leading to accusations of waffling. While he was a Congressman, Bryan allegedly once said that "the people of Nebraska are for free silver, so I am for free silver. I will look up the arguments later." His 1896 campaign became a free silver crusade.
Since the Civil War , a series of third parties had criticized Republicans' policy of contracting the money supply. Lincoln's issue of Greenbacks, the first national paper money, had helped finance the war but it also stimulated inflation. In subsequent decades, national Republican leaders sought to withdraw the greenbacks until each dollar had 100% backing in metal reserves. During the economic depressions of the 1870s and 1890s, in particular, this policy was roughly opposite to that which today's Federal Reserve might pursue in an economic downturn. It drew criticism as tending to favor bankers and lenders--who needed the value of a borrowed dollar to hold steady, or increase, until it was repaid--and detrimental to borrowers and workers.
Heirs to the Greenback Party of the 1870s believed that paper money was the solution. In post-war decades, however, the opening of vast silver veins (such as Nevada's Comstock Lode) had sharply increased the nation's silver supply. To Silver Democrats, federal coinage of silver (at a weight ratio of 16 ounces to 1 ounce of gold, hence the slogan "16 to 1") was a moderate solution to the currency problem. After all, silver was a precious metal, not mere paper. "Free silver" thus temporarily allowed a spectrum of currency reformers--from Southern Democrats to Populists--to unite. To horrified Gold Democrats and Republicans, "free silver" was an appeal for cheaper dollars. It would cheat lenders of an honest return on their money, allowing profligate borrowers to steal value from those who had extended loans.
Free silver at "16 to 1" would have expanded the money supply, but as a lone measure it would hardly have solved the nation's economic woes, and it would have (as Republicans argued) substantially raised the value of silver in relation to gold. Yet adherence of 'sound money' was not solely--or even primarily--responsible for the country's return to prosperity after 1896. To the extent that McKinley's victory reassured investors and financial institutions, whose leaders were frightened of Bryan, resolution of the issue may have had an indirect economic impact. After the campaign, however, the currency question faded quite rapidly from political debate.
To read the complete article, see:
The Currency Question: The Gold Standard, Bimetallism, or 'Free Silver'? (http://projects.vassar.edu/1896/currency.html)
To read the earlier E-Sylum article, see:
1896 ARGENTUM UNIVERSALE ONE TALENT LOCATED (http://www.coinbooks.org/v20/esylum_v20n27a13.html)
Regarding our earlier discussion of the fear of coins, or "cuprolaminophobia", John Regitko of Canada passed along a humorous article he'd written on the topic. -Editor
John writes:
COINS CAN CAUSE RASH
by John Regitko
Over a decade ago, it was reported by CBC Radio in Northern Ontario that coins were a danger to your health. Although we didn't hear of any deaths as a result of handling coins, it was reported that coins could cause a rash, sometimes rather severe, when people touched them during routine use.
Interestingly, the story originally surfaced in Sudbury, Ontario, Canada's Nickel Capital and was first brought to my attention by Bill Waychison as published in the bulletin of the Timmins Coin Club.
The logic or illogical argument results from the fact that nickel powder produced when nickel ores undergo a hydrometallurgical process is toxic in powder form. It is this powdered nickel that was used to produce most of Canada's coins. In solid form as in a pure nickel coin, nickel is obviously not toxic. At the time, most of our circulating coins were made of nickel plated steel.
The Royal Canadian Mint issued a clarification in a press release after news reports indicated that 5 people at the Sudbury Centre Mall developed a rash, purportedly after handling coinage sent directly from the Mint. The coins involved were not rolled in materials used by the Royal Canadian Mint, indicating that the coins were not received from the Mint's distribution facilities.
The Mint's press release pointed out that coins struck by the Royal Canadian Mint and their packaging do not contain any substances, agents or products that could produce a skin rash or biological reaction of any sort.
The Sudbury Regional Police investigated the matter in order to determine the source of the substance. Health Canada was informed of the situation and was sent samples of the substance for analysis.
When I first read about the five Canadians people reacting to money at a mall, I couldn't believe it.
Imagine, 5 people actually having money in their pocket.
I thought that only banks were allowed to own and possess money.
To read the earlier E-Sylum articles, see:
VOCABULARY TERM: CUPROLAMINOPHOBIA (http://www.coinbooks.org/v20/esylum_v20n25a28.html)
NOTES FROM E-SYLUM READERS: JUNE 25, 2017 : On the Fear of Coins (http://www.coinbooks.org/v20/esylum_v20n26a11.html)
Collecting Without Responsibility
Gary Dunaier of Flushing, NY writes:
Agreed - it's not at all the same as having the original in hand, but quite safe for sharing. Good point. -Editor
Andy Newman of St. Louis writes:
To read the earlier E-Sylum article, see:
CONTEMPORARY 1792 MINT ACT PUBLICATION DIGITIZED (http://www.coinbooks.org/v20/esylum_v20n27a05.html)
The Russian Mint in St. Petersburg
Paul Schultz of Pennsylvania writes:
Thanks! -Editor
Jane McAdam Freud, Medallist

George Cuhaj writes:
Thanks - I didn't know that! I added an image of the "Thoughts and Deeds" medal by Jane McAdam Freud. -Editor
To read the earlier E-Sylum article, see:
SIGMUND FREUD IN NUMISMATICS (http://www.coinbooks.org/v20/
esylum_v20n27a23.html)


More on the Helfenstein Photo
Regarding the poster sized prints of the Helfenstein Sale photo, Tony Terranova of New York City writes:
Denis Loring of Palm Beach Gardens, FL writes:
To read the earlier E-Sylum article, see:
MORE ON THE HELFENSTEIN SALE PHOTO (http://www.coinbooks.org/v20/esylum_v20n27a07.html)
David Alexander on Dale Birdsell
David T. Alexander writes:
To read the earlier E-Sylum article, see:
KU KLUX KLAN TOKEN BOOK, 2ND EDITION (http://www.coinbooks.org/v20/esylum_v20n26a31.html)
A $50 Chinese Practice Note

Web site visitor Rennae Ford of Washington DC writes:
I replied: "This is not real U.S. currency. It comes from China and people across the country have been trying to spend it. They can and do get arrested for that, so he should take it back to wherever he got it or report it to the police. -Editor
Rennae adds:
To read earlier E-Sylum articles, see:
QUERY: $50 CHINESE "PRACTICE NOTE" (http://www.coinbooks.org/esylum_v14n25a14.html) MORE ON CHINESE PRACTICE NOTES (http://www.coinbooks.org/esylum_v14n26a09.html)
CSNS/ILNA Fall 2017 Seminar Speakers
Bruce Perdue writes:
The seminar will take place at the Pheasant Run Resort in St. Charles, IL on Sunday, September 24, 2017. -Editor
For more information, see:
Central States Numismatic Society Fall 2017 Seminar (http://www.centralstates.info/fallseminar.html)
Gasparro's Susan B Anthony Dollar Design
Jeff Kelley of Duxbury, Mass. writes:
Thanks. A similar dynamic is playing out now following the release of the Bank of England's note picturing author Jane Austen, which had people complaining that the depiction was too pretty. -Editor
To read the complete discussion thread, see:
Frank Gasparro's Signature (https://forums.collectors.com/discussion/983217/frank-gasparros-signature)
To read the earlier E-Sylum article, see:
IS JANE AUSTEN'S BANKNOTE PORTRAIT TOO PRETTY? (http://www.coinbooks.org/v20/esylum_v20n22a36.html)
Dr. Pepper's Phos-Ferrates Token

Regarding the Dr. Pepper token illustrated last week, John Byars sent in these images of an earlier one. Thanks! -Editor
To read the earlier E-Sylum article, see:
NUMISMATIC NUGGETS: JULY 2, 2017 : Circa 1900 Dr. Pepper Good-For Token (http://www.coinbooks.org/v20/esylum_v20n27a16.html)
More on St. Eliguis

Herman Blanton of Mt.Vernon, OH writes:
Thanks - here are the references Herman found, in no particular order. -Editor
NI Bulletin July 2010

NI Bulletin July 2010 a one pager with image of gold tremissis including Eligius name as mintmaster. Above is the original color image supplied by the auction house, The Bru Sale Auction 1 lot 75.
ANS Museum Notes, vols. 20-21
ANS publication "ANS Museum Notes, vols. 20-21, esp. p. 135" with Eligius identified as minter and further detailed information.
https://www.archive.org/stream/ANSMusNotes1975
Vols20to21#page/n359/mode/1up
NI Bulletin July 1999
NI Bulletin had an introduction in the July 1999 edition. Numismatics International Bulletin, Vol. 34, No.7
To read the earlier E-Sylum article, see:
THE KNIGHTS OF ST. ELIGIUS (http://www.coinbooks.org/v20/esylum_v20n26a12.html)
More on Digital Scanning Resolution
Bill Daehn of Minneapolis writes:
All quite true; good advice. Thanks. -Editor
To read the earlier E-Sylum article, see:
NOTES FROM E-SYLUM READERS: JULY 2, 2017 : Observations on Digital Scanning Resolution (http://www.coinbooks.org/v20/esylum_v20n27a08.html)
Peter Huntoon is requesting assistance in some pedigree research. Can anyone help? -Editor
I am in need of copies of the auction lot descriptions for two lots from a 1970 Sotheby sale that were reported by currency census guru Martin Gengerke as the numismatic debut for two notes that were once owned by Secretary of the Treasury Salmon P. Chase. Specifically, Gengerke claims that both notes passed through the Sotheby sale, although the exact date and name of the sale was not detailed by him.
One lot consisted of the very first $10 1861 Demand Note, serial number 1. The second, the very first $5 Original Series National Bank Note, Treasury serial 9, bank sheet serial 1, upon which Salmon P. Chase penned on the back "First National Bank Note Issued, S. P. C.."
There is ambiguity that the two notes did, in fact, even pass through a 1970 Sotheby sale.
I have turned over every rock available to me to locate this particular sale catalog, but with no success. Certainly some E-Sylum bibliophile will have 1970 Sotheby catalogs who can verify or disprove the claim.
Please contact both Wayne and me at peterhuntoon@outlook.com to share the lot descriptions for these most significant historic notes if they did indeed pass through the sale as claimed. Both notes grace private collections today, but the pedigrees for both are not adequately documented. I am trying to flange up those pedigrees.
These are two incredibly historic notes. Please help with this pedigree research if you can. -Editor
Police have released CCTV footage of a gang of thieves who stole a massive solid gold coin of Queen Elizabeth II worth £3million from a museum.
The theft, which happened in the early morning hours of March 27 in the Bode Museum in the German capital of Berlin, was one of the most spectacular in recent history.
Thieves managed to find a way into the museum, smashed a showcase, and took the coin with the image of Queen Elizabeth which weighs a whopping 15 stone (100 kilograms).
The footage shows how three men dressed in black walk into the suburban railway station of Hakescher Markt at 3am that morning.
It seems the thieves are clearly professionals going by the way they scan the historic railway station for cameras and hide their faces.
They left behind an axe, ladder and a wheelbarrow which were all bought in a DIY store.
Besides hoping for witnesses who might have seen the men that night, the police also asked if people might have been offered unusually large quantities of gold 'in unusual forms' for sale.
The police fear that the perpetrators will melt the solid golden coin to sell it in another form.
The public prosecutor's office has promised a €5,000 (£4,420) reward for tips leading to the arrest of the perpetrators.
To read the complete article, see:
Police release CCTV of masked thieves who nabbed FIFTEEN STONE gold coin with the face of Queen Elizabeth II worth £3million from a Berlin museum (http://www.dailymail.co.uk/news/article-4675240/Police-release-CCTV-thieves-nabbed-gold-coin.html)
To read the earlier E-Sylum article, see:
GIANT GOLD MAPLE LEAF COIN STOLEN (http://www.coinbooks.org/v20/esylum_v20n14a11.html)
Copy Die. A new die copying the design from an original existing die (or from the coin or medal struck from the original die). Copy dies can be made by any method, as HAND ENGRAVED or cut by machine, but not produced by hubbing, or if pantographically cut, not from the same DIESHELL as the original. A piece struck from copy dies is called a STRUCK COPY.
Despite the original and the copy bearing the same devices and lettering, they are not exactly alike. Minute variations inevitably exist between the old and the new versions. These variations result in VARIETIES in their respectively struck pieces. The minute variations are of immense interests to numismatists who study the characteristics of each to identify the minute variations as a DIAGNOSTIC DETAIL to differentiate the two.
Original versus copy. Copy dies are always made later than the originals and often for clandestine purposes. The intent of the maker and current law determines their legality. Copy dies are highly desired by counterfeiters since the pieces struck from copy dies more closely resemble the originals than other process (as casting, say). Other aspects of legality and intent are given in the entry on COPIES and REPLICAS.
Technically any die made from the original hub (if it was hubbed) or from the original dieshell (if it was cut on a pantograph) is still the original. If a TRANSFER DIE was made or an INTERMEDIATE REDUCTION was made, all these would still be an original. Only when fresh dies are made without employing any model or pattern of the original diemaking, is the new die a copy die. See DIES and DIEMAKING.
CLASS 04.4
Looking for the meaning of a numismatic word, or the description of a term? Try the Newman Numismatic Portal's Numismatic Dictionary at: https://nnp.wustl.edu/library/dictionary
Photos wanted.
Note. Not all entries in An Encyclopedia of Coin and Medal Technology will have illustrations, in fact, over 400 terms do not require illustrations. We are seeking photos which are ideal examples of the term explained.
Check out Newman Portal for the entire list of terms. They are in the Dictionary section along with two other dictionaries – Be sure you have an term from the Encyclopedia. If you think we should include it send the photo to Dick.Johnson@snet.net. Hundreds needed.
John Lupia submitted the following information from the online draft of his book of numismatic biographies for this week's installment of his series. This week's subject is Susan Minns of Boston, inspired by the Newman Numismatic Portal item earlier in this issue. Thanks! As always, this is an excerpt with the full article and bibliography available online. -Editor

St. Louis Dispatch, September 1, 1929
Ms. Susan Minns was an avid art, antique, coin and curio collector who amassed the largest known collection of items of the iconographic theme of the Dance of Death. She is well-known to art historian researchers for her collection of "the Dance of Death" donated to the Louvain University Library, which contains coins and medals, as well as manuscripts, incunabula, and rare printed books and curiosities. She was a generous philanthropist donating land and monies to various charities. She also authored several books including the very rare, Genealogical Histories of Minns and Allied Families in the Line of Descent of Miss Susan Minns, valued at $1,800 in 1927.
Susanna "Susan" Minns (1839-1938), was born the third of three children on August 21, 1839, daughter of Constant Freeman Minns (1800-1841), a wealthy merchant, and Frances Ann Parker Minns (1804-1892), in Lincoln, Middlesex County, Massachusetts. Her two older siblings were her sister Frances (1837-1869), and her brother Thomas (1832-1913). Her grandfather Thomas Minns (1773-1836), was the publisher of the Massachusetts Mercury, the editor of the Boston Palladium, and the printer for the Massachusetts legislature. Her great-grandfather William Minns (1728-1816) fought in the American Revolution. She was named after her grandmother Susanna Mitchell Minns (1777-1865).
About 1853 she began to collect woodcuts and books illustrated with woodcuts. She even engaged herself in making woodcuts as a hobby.
Her 1868 U. S. passport describes her as 5'-4" tall, and thirty-two years later she shrank a half inch since her 1900 passport describes her as 5'-3-1/2" tall.
Her sister Frances Antoinette Minns died a week after her 33rd birthday in Naples, Campania, Italy, on February 18, 1870; which began Susan's interest in collecting items of the "Dance of Death" sparked by the sentiment of memento mori ( the Latin adage which recalls the brevity of transient earthly life and the vanity of the accumulation of material goods, wealth and the pursuit of pleasures). Readers will remember Isaac Francis Wood and his stationery which illustrated memento mori. Late medieval art produced a plethora of works illustrating the "Dance of Death" and memento mori, especially after 1348 when the Black Death brought sickness and death to nearly half of Europe.
In 1887, Sylvester Rosa Koehler (1837-1900), became the curator of prints at the Museum of Fine Arts, Boston, where he had been working as acting curator in 1885. There he befriended Miss Minns and advised her about her collection. By 1887 she learned her collection of the "Dance of Death" was larger than that exhibited in New York.
She lived in the family 6,253 square foot four-story townhouse at 14 Louisburg Square, Boston, Massachusetts, and became the sole owner after the death of her brother Thomas in October 1913. The house is currently valued at over $8 Million USD and is listed as the eleventh most valuable home in Boston.
In 1922, the New York architect Whitney Warren (1864-1943), who designed the new Louvain University Library contacted Susan Minns to stop the auction sale at the American Art Association, New York. Preventing buyers to win bids Minns supplied $12,500 in funds to buy the items. The auction realized $17,645.50, earmarked as a donation to be given to the Executive Committee of the United States for the Restoration of Louvain University.
In 1929 she bequeathed the remainder of her "Dance of Death" Collection to the Louvain University Library, Louvain, Belgium. A full page story was published by Frank P. Sibley, "A Boston Gentlewoman's Unique "Dance of Death" Collection," St. Louis Dispatch, Sunday Magazine, page 3, September 1, 1929. The King of Belgium decorated her with the Order of the Golden Palm for her generous donation of the collection and money.
She died in August 2, 1938. She was buried on August 4, 1938, at Mount Auburn Cemetery, Cambridge, Middlesex County, Massachusetts.
To read the complete article, see:
MINNS, SUSANNA (https://sites.google.com/a/numismaticmall.com/www/numismaticmall-com/minns-susan)
To read the Isaac Francis Wood article, see:
WOOD, ISAAC FRANCIS (https://sites.google.com/a/numismaticmall.com/www/numismaticmall-com/wood-isaac-francis)
Numismatic Guaranty Corporation® (NGC®) is proud to announce that David W. Lange, NGC Research Director, has been named Numismatist of the Year by the American Numismatic Association (ANA).
The Numismatist of the Year award honors a person from the numismatic community who has shown long-term leadership both to the field and the ANA, a congressionally chartered organization dedicated to coins and related items. The ANA has bestowed the Numismatist of the Year award — one of its highest honors — annually since 1995. Past recipients represent a "who's who" of numismatics and include NGC Chairman Mark Salzberg, who received the award in 2006.
Lange is one of the hobby's best-known researchers and writers, having authored nine books and hundreds of articles on United States numismatics. An ANA member since 1978, Lange has taught numerous courses at the ANA's annual Summer Seminar at its headquarters in Colorado Springs, Colorado. His many contributions to the ANA were previously recognized in 2009 when he received the association's Lifetime Achievement Award.
Besides his involvement in the ANA, Lange has been an active participant in a number of other hobby organizations. He is a former president of the Pacific Coast Numismatic Society, the California State Numismatic Association and the New Jersey Numismatic Society, with memberships in a host of other hobby groups.
Lange has served as NGC's Research Director since 1994, making him one of the company's longest-serving employees. His contributions to NGC include the development of its VarietyPlus® variety attribution program and catalog, the NGC Photo Proof® service and a plethora of educational articles published on its website, NGCcoin.com.
"I am so proud that our own Dave Lange has been honored with this important award," says Mark Salzberg, chairman of NGC. "Over the course of the 23 years that we have worked together I have witnessed first-hand the extent of his knowledge and his commitment to the hobby. Congratulations, Dave!"
"I'm truly honored to be recognized by the ANA with such a significant award," says Lange. "When I joined the Association in 1978 as a young adult, it was with some uncertainty as to what it would offer me, but my only regret has been that I was not introduced to it in childhood. My fascination with coins began as soon as I learned to read, and it's been a wonderful journey of discovery. I'm pleased to be able to give back to the hobby as a Summer Seminar instructor for the past 20-plus years and as a columnist for the ANA's journal since 1988."
To read the complete article, see:
NGC Research Director David W. Lange is ANA's Numismatist of the Year (https://www.ngccoin.com/news/article/6025/david-lange-ana-award/)
David W. Lange
Director of Research, Numismatic Guaranty Corp., Sarasota, Fla.
He has been a columnist for The Numismatist, the monthly journal of the American Numismatic Association, since 1988 and has written countless feature articles for this and other publications in the numismatic field. He is also the author of nine books on United States coins and U.S. Mint history, as well as coin boards and albums. He maintains a website for collectors of vintage coin boards: coincollectingboards.com.
If you go to any major show, you're likely to find David at NGC's booth. His responsibilities at NGC include variety attribution, counterfeit detection, pedigree search, writing and research.
Q: While you were initially known for the research that led to your books on Lincoln cents, Buffalo nickels and Mercury dimes, more recently you have turned to the history of coin boards. What led you to go in this new direction?
A: It started like so many obsessions do — with a casual purchase of a single Whitman coin board during a coin club auction more than 30 years ago. After that I began noticing there were many different designs and color schemes of Whitman boards, and that prompted to get one example of each style. This led to the discovery of other board publishers, and there's been no stopping since then.
Q: Is there a "Holy Grail" equivalent of a coin board?
A: The very first coin board made is exceedingly rare. It was an oversized prototype produced by coin board inventor Joseph K. Post in 1934. This was first shown to me by Post's granddaughter during the 2006 ANA convention in Denver, and we both considered it unique. Since that time two others have surfaced, and I paid strong money for them. The finer one remains in my collection, and I sold the other to one of my more advanced customers.
Q: How do your research methods differ when studying coins and studying coin boards, or do you approach your research in the same way?
A: The difference between researching coins and boards is that there was nothing factual published on coin boards until I wrote my 2007 book on them. (Imagine collecting coins without any guide book to know what was even produced.) I began with cataloging the 2,000 or so boards I'd acquired over the years by publisher, edition and variety. After that, I tracked down the publishers by searching Ancestry.com, old city directories and vintage ads in coin journals. I traveled to the various cities to locate their former printing plants and homes. This brought me into contact with descendants of the publishers, and they provided me with photos, documents and family lore that gave coin boards a more human dimension for my book.
Q: Why should collectors consider collecting historical coin boards?
A: Coin boards are very colorful, and they feature quaint (and sometimes inaccurate) illustrations of the popular coin types. They're also historic souvenirs of the time when coin collecting evolved from an exclusive pursuit to an "everyman" hobby during the 1930s. Finally, of the hundreds of known varieties, some are quite rare and have brought into the mid-three figures at auction. Fortunately, collectible examples of most boards are in the $20–$50 range, making it a hobby that doesn't bust the budget and still offers room for growth.
Q: Do you have any future books on coins on your schedule, to join those already published?
A: I've published one coin board book and two volumes on coin albums under my own imprint, PennyBoard Press. Volume Three of the album series will be on the folders and albums produced by Whitman. This will be a very large work (or perhaps two volumes), but I'd like to move more copies of the earlier books before publishing a new one.
For more information on Coin World, see:
http://www.coinworld.com/
Make plans to enjoy social events at the 2017 World's Fair of Money in Denver, Colo. After strolling the bourse, mix and mingle with fellow collectors from around the country at the following ANA social and networking events.
Show hours are 1 to 6 p.m. Aug. 1; 10 a.m. to 6 p.m. Aug. 2-4; and 10 a.m. to 4 p.m. Aug. 5. ANA members can enter the show 30 minutes before the public. Admission is $8 for adults; ANA members and children 12 and under are always free. Last admission is 30 minutes prior to closing.
To register for the show, see: https://www.money.org/worldsfairofmoney#register
Legacy Series

When — Tuesday, August 1, from 6 to 8:30 p.m.
Where — Room 502 in the Colorado Convention Center
Join the ANA as we celebrate the contributions of Colorado father-son coin dealers, Ken and Tom Hallenbeck of Hallenbeck Coin Gallery. Learn about their personal interests and how the two men have shaped the Colorado Springs numismatic landscape.
The ticket price of $50 includes hors d'oeuvres, a cash bar and the Legacy Series interview. Registration closes July 18; tickets will not be available for purchase at the show.
To register for the Legacy Series, see: https://www.money.org/worldsfairofmoney/legacyseries
Sundman Luncheon
When — Wednesday, August 2, from 12:15 to 1:45 p.m. Where — Room 504 in the Colorado Convention Center
This year marks the 100th anniversary of United States involvement in "The War to End All Wars," World War I. With that in mind, the 2017 Sundman Luncheon celebrates "Trenches to Treaties: The Numismatic Legacy of World War I."
Guests who attend the luncheon, priced at $15 per person, enjoy the following presentations:
"WWI Generated Many New Paper Money Issues — and The Counterfeiters Followed Right Along," by Joe Boling
"The Pittman Silver Purchase Act of 1918," by Roger W. Burdette
"Numismatic Trench Art of World War I," by Fred Schwan
"War To End All Wars: Americans' Participate in the Great War Through Its Medals," by David Goya
Registration closes July 27.
To register for the Sundman Luncheon, see: https://www.money.org/worldsfairofmoney#register
ANA Member and Donor Reception

When — Thursday, August 3, from 4 to 6 p.m.
Where — Room 406 in the Colorado Convention Center
The always-popular ANA Member and Donor Reception recognizes 25- and 60-year members, lead donors, Dealer Booster of the Year, John and Nancy Wilson Member Booster Award, Century Club inductees, and service awards. This is a great event for members to meet new friends and catch up with old acquaintances. There is no cost to attend.
ANA Banquet and Silent Auction
When — Friday, August 4, from 7 to 10 p.m.
Where — Grand Ballroom in the Sheraton Denver Downtown Hotel
The fellowship gala of the year, the annual ANA Banquet includes a cocktail hour for mixing and mingling, a three-course dinner, presentation of ANA awards, and recognition of 50-year members. Tickets are priced at $115. A Silent Auction during the banquet raises funds to underwrite full and partial scholarships to the ANA's Summer Seminar. Banquet registration closes July 18. Tickets will not be available for purchase at the show.
To register for the banquet or silent auction, see:
https://www.money.org/worldsfairofmoney/banquet
Golden day at the ANA

When — Sunday, August 6, from 11 a.m. to 3 p.m. Where — ANA Headquarters in Colorado Springs, Colorado
In celebration of the 50th anniversary of the ANA's headquarters dedication, the Association is opening its doors and inviting members to tour its center of operations in downtown Colorado Springs on Sunday, Aug. 6, immediately after the Denver World's Fair of Money.
Round-trip shuttles from the Sheraton (host hotel) depart at 9 a.m. (with departure from Colorado Springs at 2 p.m.) and 10 a.m. (with Colorado Springs departure at 3 p.m.). The cost for transportation is $30 per person; attendance at the celebration is free, although registration for transportation is required by July 18.
To register for transportation, see:
https://www.money.org/worldsfairofmoney#register
I highly recommend this event for all ANA members - what a great way to visit headquarters, meet with officers and staff, and see the museum and library in person! -Editor
Shave Miles Event

Prominent numismatist Michael "Miles" Standish will have his head shaved in public at the Denver World's Fair of Money. The hair-raising act will raise money for the ANA and the nonprofit Standish Foundation for Child & Family Centered Healthcare.
The "Shave Miles" event will begin 2 p.m. on Thursday, August 3, at Booth 97, located next to the ANA Business and Messaging Center in Hall F of the Colorado Convention Center in Denver. Donations to the Standish Foundation can be made here.
Chet Krause Silent Auction

Former ANA Governor Clifford Mishler, a long-time business colleague and friend of the late Chet Krause — founder of Krause Publications, will conduct a silent auction of Chet's memorabilia with all proceeds being donated to the ANA. "Like many of us, Chet Krause returned from conventions with an assortment of numismatic souvenirs," says Clifford. "As interesting and meaningful as these items were, most were of modest value. As this assortment did not merit commercial cataloging and auction sale, I thought it would be fun to offer the items for sale under a silent auction format on the floor of the bourse of the 2017 Denver World's Fair of Money, with the proceeds earmarked to benefit ANA's educational purposes."
Items to be displayed and sold include ANA medals, badges and related collectibles, with many of the pieces bearing Chet's name. View the items and place bids at booth 244 and 246.
Numismatic News founder Chester L. Krause was remembered at a short ceremony July 6 at the Iola, Wis., Car Show.
Achievements of his long life, which ended at the age of 92, June 25, 2016, were cited by Clifford Mishler, his successor in running the company as well as a current columnist for this paper.
It is difficult to compress nine decades of accomplishments into 10 minutes, but Mishler did his best.
I was delighted to listen to Krause's story – farm boy to carpenter to publisher. It is an American story. It is our story too as coin collectors. Without Chet's efforts to bring us together, who knows what might have happened over the past 65 years since the first Numismatic News came off the press dated Oct. 13, 1952.
He changed my life. I'll bet he changed yours.
But coins were only part of Chet's story. He had many interests. He used them as maps to where he wanted to go in the publishing field.
The July 6 ceremony was held at the annual car show, which Chet founded in 1972. The first one was a six-car event at the annual Iola Lions Club chicken fry. This year's event is expected to attract over 100,000 people during the course of three days. That's a very large number for a town that has a population of 1,301, according to the sign posted at the edge of town.
Chet always remembered his small-town roots. He spent his life here in Iola. He always was a community booster. He shared his success.
The idea for the car show occurred the year after Old Cars newspaper was founded by Chet. It became so large and so successful that it was given to the community in the form of a non-profit corporation. The many volunteers who work to make it happen are rewarded. Charitable groups to which they belong share in the proceeds year in and year out.
This was just one form of Chet's generosity. He also gave money to many worthy causes.
That part of his life will be recalled on the car show grounds with a carving on a granite bench. It will say:
"He was a believer that one should give until it feels good." That was his motto. He said it often. He lived it.
To read the complete article, see:
Pause to remember Chet Krause (http://www.numismaticnews.net/article/pause-remember-chet-krause)
It was the beginning of the night shift last Wednesday at the United States Mint in Philadelphia, a secure facility that manufactures money, when a white male coin maker strode across the factory floor to the workstation of an African-American colleague. He was carrying a piece of rope.
The rope had an official purpose: to seal coin bags once they were full. But the worker, who operates the machinery used to make coins, instead looped and twisted it into a hangman's noose, according to Rhonda Sapp, president of the Mint workers' union. She was soon deluged with calls and text messages from outraged employees.
The episode, which has not previously been reported, was confirmed by a spokeswoman for the Treasury Department with a statement saying that the agency has "absolutely zero tolerance" for such hateful displays and that authorities were investigating.
It is the latest in a series of reports this year involving nooses — especially in the nation's capital — that point to the return of the hangman's rope as a potent expression of racial animus.
Nooses, long a powerful symbol of bigotry and hatred directed at African-Americans, have been found hanging from a tree outside the Hirshhorn Museum on the National Mall; in a gallery at the National Museum of African American History and Culture; outside an elementary school; and on the campus of American University, where bananas with hateful messages were found hanging from nooses on the same day that the first black woman was set to assume the presidency of the university's Student Government Association.
The noose at the Mint was particularly shocking, Ms. Sapp said, because the Mint is under heavy surveillance given its security concerns; employees know they are being recorded as they work. After a daylong investigation, during which the creator of the noose was kept off the factory floor to protect him from physical retaliation, she said he was placed on administrative leave last Thursday and escorted out of the building.
But Ms. Sapp said that Treasury officials had not done enough to address the roots of persistent racial discord within the factory, adding, "They sweep a lot under the rug."
The Treasury spokeswoman said only that Treasury Secretary Steven Mnuchin had "directed that this matter be handled swiftly and seriously."
To collectors, the U.S. Mint often seems like a holy place, a palace on a hill surrounded by angels sounding trumpets. In reality, it's just a factory workplace like any other scattered around the country. Its culture and problems reflect the country as a whole, and it's never immune from problems. This was an unfortunate incident, one that hopefully won't be repeated. -Editor
To read the complete article, see:
Hangman's Noose, Symbol of Racial Animus, Keeps Cropping Up (https://www.nytimes.com/2017/07/05/us/nooses-hate-crimes-philadelphia-mint.html)
Coin collecting is a worldwide hobby. This article profiles a collector seeking to open a museum in the United Arab Emirates. -Editor
In 25 years, Manish Dhameja has amassed a personal collection of over one million coins from 501 current and defunct nations, territories and islands
A prolific Indian coin collector - dubbed the "King of Coins" - has announced his intention to open the world's largest coin museum in the UAE.
Over the course of the last 25 years, 30-year old Lucknow native Manish Dhameja has amassed a personal collection of over one million coins from 501 current and defunct nations, territories and islands, some dating as far back as the 16th century. Collectively, the coins are valued at well over $1 million.
Dhameja has entered several record books, including the Guinness Book of World Records, for his collection of bi-metallic coins (which are comprised of more than one metal).
Now, he wants to bring his collection to the UAE, and on June 16th filed a project proposal to the UAE's Embassy in New Delhi. He hopes the new museum will become an attractive option for residents and tourists alike.
"I believe that the UAE is the best place for me to fulfill my dream," he told Khaleej Times.
According to Dhameja, his interest in coins began at the tender age of five. "It was just because of my great grandfather and father that I also started developing (an) interest in coins," he said.
"My father had a piggy bank full of coins, which he got from my great grandfather.I was just a tiny tot when I saw my dad collecting coins in that piggy bank. Coins were something like a treasure to me," he added.
Driven by curiosity, the young Manish says he smashed open the piggy bank, and made off with the coins.
"I was scared of a scolding, so I kept (the coins) hidden in a storeroom. After a few days, we were given an activity in school in which we were asked to make something out of waste material," he recalls.
"When I presented these coins in my craft file, it was appreciated by my school teachers and friends and I won a "Best Hobby" award. That was beginning of my hobby and interest in coins."
To read the complete article, see:
Indian collector seeks to open largest coin museum in UAE (http://www.khaleejtimes.com/nation/indian-collector-seeks-to-open-largest-coin-museum-in-uae)
Heaviest coin-like medallion
Who
DAMAS JEWELLERY
Where
UNITED ARAB EMIRATES (DUBAI)
When
15 DECEMBER 2008
The largest coin- like medallion has the dimensions of 1m (39.37 In) diameter, 2.3 cm (0.9 In) thick and it weighed 185.88 kg (409.8 lb). The coin-like medallion was made by Damas jewellery (UAE) to commemorate the 10th anniversary of Sheikh Hamdan Al Maktoum Medical Science award in Dubai, UAE on 15 December 2008. The coin-like medallion has a value of 1million AED ($272,257) and was made of fine silver and gold plated with 22 carat gold.
Farthest distance to blow a coin
Who
ASHRITA FURMAN
What
4.947 CENTIMETRE(S)
Where
UNITED STATES (JAMAICA, NEW YORK,YMCA GYMANSIUM)
When
09 OCTOBER 2010
The farthest distance to blow a coin is 4.947 m (16 ft 2.76 in) and was achieved by Ashrita Furman (USA) in the gymansium of the Jamaica YMCA in Jamaica, New York, USA on 9 October 2010.
Browse the site and tell us what you think. Any records you're game to try breaking? Any numismatic ones they got wrong? -Editor
To visit the Guiness web site (registration required), see:
http://www.guinnessworldrecords.com/
The Bank of Canada Museum—formerly known as the Currency Museum—has re-opened its doors after a four-year closure and a "complete re-imagining."
Aside from containing artifacts from the National Currency Collection, the two museums are "really quite different," according to Paul Berry, the museum's chief curator.
"The Bank of Canada Museum is focused upon delivering messages about the economy and the Bank of Canada whereas the Currency Museum looked more at currency and its evolution both within and outside Canada," said Berry, who added the new museum has "twice the floor space but about one quarter of the artifacts on display."
Despite fewer artifacts, the redesigned museum and its new focus has allowed the bank to showcase a greater variety of material from the National Currency Collection.
"Stock certificates, payment cards and savings banks help tell the story about production, consumption and one's personal involvement in the economy; subjects that weren't formerly addressed," said Berry. "The new museum is interactive, more flexible with respect to our ability to change displays and information, and much more modern in appearance."
The museum opened to the public on July 1, and admission is free year-round. Collectors and non-collectors alike are being invited to visit the museum and learn about the economy—and more specifically, their role in the economy—as well as the Bank of Canada's role at home and abroad.
"It's all about money, but not necessarily media of exchange," said Berry, of the museum, adding it highlights "every aspect" of the economy.
Alongside the interactive exhibits, visitors also learn about Canada's monetary history through the carefully selected display of 1,400 artifacts from the National Currency Collection, which is the world's most complete collection of Canadian currency and related artifacts, holding nearly 130,000 items altogether.
Also on display at the museum are examples of international currency and trade items from throughout human history. Among the various artifacts is every banknote series issued by the Bank of Canada since 1935.
"I think the museum is an excellent example of the symbiosis between the old and the new," said Berry. "By the same token, we've put a lot of objects on display. We provide the historical context for the bank through the National Currency Collection for the exhibits, which basically fill the walls in the gallery."
To read the complete article, see:
Completely re-imagined Bank of Canada Museum re-opens to public (http://canadiancoinnews.com/complete-re-imagining-bank-canada-museum-reopens/)
To read the earlier E-Sylum article, see:
BANK OF CANADA'S MONEY MUSEUM (http://www.coinbooks.org/v20/esylum_v20n26a20.html)
Here's a selection of interesting or unusual items I came across in the marketplace this week. Tell us what you think of some of these. -Editor
Books on Medals and Coins

MEDALS AND COINS LASCEY (J.C), Medals struck .....by order of Napoleon Bonaparte, 1818, 8vo; PINKERTON (J.), An Essay on Medals, 3rd Edition in 2 vols, 1808 (rubbed); Histoire Metallic de Napoleon, London 1819, 4to, title foxed, damaged binding; The Medalic History of England, 1802, 4to, calf worn; FOLKES (M), English Coinage, Silver and Gold, no date [circa 1830]; and - A Table of English Silver Coins, 1745, binding worn (7)
Some numismatic literature for our bibliophile readers. -Editor
To read the complete lot description, see:
Sale B120717 Lot 414 (http://auctions.cheffins.co.uk/asp/fullcatalogue.asp?salelot=B120717++414+&refno=++164924)
1899 Junon and psyche Medal

BEAUTIFUL ORIGINAL FRENCH SILVER MEDAL by LEVILLAIN LIMITED NUMBER # 6 OUT OF 291 STRUCK IN BRONZE & SILVER EDGE ;CORNUCOPIA- ARGENT -SALAMANDER- 6 EXTREMELY RARE MAIER # 2
No Kathy Griffin jokes, please. -Editor
To read the complete lot description, see:
FRANCE-1899-SAMF-"JUNON & PSYCHE" SILVER MEDAL BY LEVILLAIN -NUMBERED 6 (http://www.ebay.com/itm/FRANCE-1899-SAMF-JUNON-PSYCHE-SILVER-MEDAL-BY-LEVILLAIN-NUMBERED-6/122571847260)
c1910 Argentina Livestock Exposition Award Medal

This is a 49 mm (just under 2 inch) in diameter, 57-gram (2.0 ounce) undated circa 1910 Silver-Plated Bronze Art Nouveau Rural Society of Argentina Livestock Exposition Award medal by French Sculptor Adolphe Rivet (1855-after 1912). It was struck by the Monnaie de Paris and is edge marked BRONZE along with the cornucopia mint mark.
To read the complete lot description, see:
Argentina/French Silver/Bronze Livestock Exposition Award Medal by Adolphe Rivet (http://www.ebay.com/itm/Argentina-French-Silver-Bronze-Livestock-Exposition-Award-Medal-by-Adolphe-Rivet/382149019798)
Huge Head of Elephant Bronze Model

France HEAD OF AN ELEPHANT huge cast bronze studio model by Drago 183mm (over 7"
To read the complete lot description, see:
France HEAD OF AN ELEPHANT huge cast bronze studio model by Drago 183mm (http://www.ebay.com/itm/152614314252)
1928 $5000 Federal Reserve Note

Fr. 2220-F. 1928 $5000 Federal Reserve Note. Atlanta. PCGS Very Fine 30 PPQ. The 1928 series notes are vastly more scarce than their 1934 counterparts. PCGS has graded a scant six pieces for the catalog number. It lands as the second finest on the PCGS population report, the finest a 45PPQ.
This note is one of the highlights in Stack's Bowers Galleries' Currency Auction at the ANA World's Fair of Money on August 2nd in Denver, Colorado. -Editor
To read the complete lot description, see:
Fr. 2220-F. 1928 $5000 Federal Reserve Note. Atlanta. (https://auctions.stacksbowers.com/lots/view/3-7VF0N)
From Beijing comes this story of a recent coin find in a 1,500-year-old tomb. -Editor
Two Eastern Roman gold coins were found in a 1,500-year-old Chinese tomb in Xian, Shaanxi Province. Two Eastern Roman gold coins were found in a 1,500-year-old Chinese tomb in Xian, Shaanxi Province.

Two Eastern Roman gold coins were found in a 1,500-year-old Chinese tomb in Northwest China's Xian City, the Shaanxi Provincial Institute of Archaeology (SPIA) said on Thursday.

Chinese archaeologists believe that one of the gold coins was minted during the reign of Anastasius I who was the Eastern Roman Emperor from 491 to 518.

The other gold coin however is a more rare one and bears stylistic similarities to coins minted during the reigns of both Anastasius I and Justinian I, who ruled the Byzantine Empire from 527 to 565.

The Chinese tomb also included a silver coin minted during reign of Peroz I, who was the king of the Sasanian Empire between 459 and 484.

"The discovery of Eastern Roman gold coins and the Sasanian silver coin proves the long history of international trade on the Silk Road," said Xu Weihong, a researcher at SPIA.

According to the inscription on the memorial tablet, the tomb belonged to Lu Chou who died in 538. Lu was a nobility in the Western Wei Dynasty (535-557).

To read the complete article, see:
Eastern Roman gold coins found in 1,500-year-old Chinese tomb (http://gbtimes.com/china/eastern-roman-gold-coins-found-1500-year-old-chinese-tomb)
David Sundman writes:
The Colombian government plans to salvage a famous shipwreck that is believed to contain gold, silver and emeralds worth billions of pounds.
The Spanish galleon San José sank, with the loss of nearly 600 lives, in 1708, off the coast of Cartagena in the north of Colombia as it tried to outrun British warships. On board were at least 11 million gold coins and six years' accumulated jewels from the Spanish colonies.
President Santos said yesterday that his government had struck a deal with an unnamed private investor and would bring together a "dream team" of archaeologists and engineers from around the world to recover the wreck and put it on display in Cartagena, which is now a tourist destination.
There are legal complications, however. A US salvage company, Sea Search Armada (SSA), claims it discovered the San José in the 1980s, when it shared the co-ordinates with the Colombian government. A court ruling in 2007 awarded SSA half of any commercial treasure that may be recovered.
The Colombian government insists that its navy located the San José — viewed in the salvage world as the holy grail of shipwrecks — in a different location. The company and the government have agreed to visit the site this month to ascertain whether SSA may have a case.
The precise location of the wreck remains a state secret. It has been surveyed by a naval submarine and identified by its solid bronze cannons engraved with images of dolphins. During a court case in the 1990s, SSA said that the treasure on the San José would be worth up to $17 billion.
We discussed this wreck back in 2015, at which point the estimate was "only" $1B. -Editor
To read the complete article, see:
Colombia to salvage $17bn treasure galleon San José (https://www.thetimes.co.uk/article/colombia-to-salvage-17bn-treasure-galleon-san-jos-vxqnk6h7d?shareToken=e58adf26a5a0555e63b54132da26e27f)
To read the earlier E-Sylum article, see:
SAN JOSE GALLEON FOUND: THE HOLY GRAIL OF SHIPWRECKS (http://www.coinbooks.org/esylum_v18n49a26.html)
Helen Wang of the British Museum Department of Coins and Medals suggested this new blog article by Llewelyn Morgan of Brasenose College, Oxford. Thanks! Here's an excerpt. -Editor
This is not a coin but a copper medal, issued in Israel in 1958. On one side it reproduces a Roman coin in its centre, a brass sestertius from AD 71-2 in the reign of the emperor Vespasian (there's a good image of an original coin here), and in fact the image on the medal closely reflects the size, as well as the design, of the original coin. Depicted on the Roman coin are the emperor, on the left, leaning on a spear, cradling a short sword in his other hand, and with his foot on a defeated enemy's helmet. On the right is a woman in mourning, her head in her hand, seated on something generally identified as a cuirass. The scene is dissected by a palm tree, and bracketed by the Latin words IUDAEA CAPTA, "Judaea having-been-captured." Judaea, corresponding roughly to modern Israel, was in antiquity renowned for its palm trees (Pliny, Historia Naturalis 13.26), which could thus symbolize the country. (The SC in the exergue below stands for SENATUS CONSULTO, "by the decree of the Senate," its import disputed, but perhaps indicating that the coin was "the official Roman coinage", to be distinguished from local coinages in the provinces.)
This Roman coin, along with a large number of similar designs, celebrated the defeat of the First Jewish Revolt against Roman control of Judaea, which ended with Vespasian's capture of Jerusalem in AD 70 and his destruction of the Second Temple. The loss of the Temple is marked by Jews as a key moment in their dispersal from their homeland. From the point of view of Vespasian, this was evidence of the military prowess with which he had defeated the enemies of Rome: there is an authentically Roman callousness in that image of a mourning woman, embodiment of the defeated people. Fully 8% of the coins minted by the Flavian emperors, Vespasian and his sons Titus and Domitian, addressed this campaign in Judaea, and the Arch of Titus in Rome, completed under Domitian in AD 81-2, depicts in two reliefs on its inner walls scenes from the Triumph celebrated by Vespasian and his elder son Titus in AD 71. On the south side we see the spoils from the capture of the Temple on display in the triumphal procession.
The modern Israeli medal frames the Roman coin in such a way as to express the opposite perspective. Chains around its edge draw out the consequences for the Jewish population of Judaea, enslaved or dispersed, and the Hebrew at the bottom reads (my informants tell me), "Judea went into exile."
The year 1958, when the medal was produced, was the tenth anniversary of the establishment of Israel. The other side of the medal is a powerful, subtle reversal of the symbolic language of the Roman coin appropriate to that anniversary.
The same palm tree dissects the scene, and again divides a man and a woman. But the woman is standing this time, and the man crouched, and the woman holds up her baby, while the crouching man, her husband, plants an olive tree, symbol of the modern state of Israel. The new tree and the old tree bear the same relation to each other as Israel to ancient Judaea: Judea or New Judea was an option considered for the name of the new nation. But the baby and the olive sapling especially speak of a future denied the mourning woman on the Roman sestertius.
Finally, the inscription, which uses Latin to answer the Latin of the Roman coin, ISRAEL LIBERATA, "Israel having-been-freed," and in Hebrew (again, I am reliably informed) reads "Ten years for the freedom of Israel", followed by a date in the Jewish calendar corresponding to 1958.
Ancient coins are fascinating little survivals in themselves, replete with significance if studied expertly and carefully enough. (I am no numismatist, and just get glimpses.) But a whole new dimension of meaning is introduced when they become part of modern expressions of national identity, in Greece, Afghanistan or Israel.
Great medal! -Editor
To read the complete article, see:
Judaea liberata (https://llewelynmorgan.com/2017/06/26/judaea-liberata/)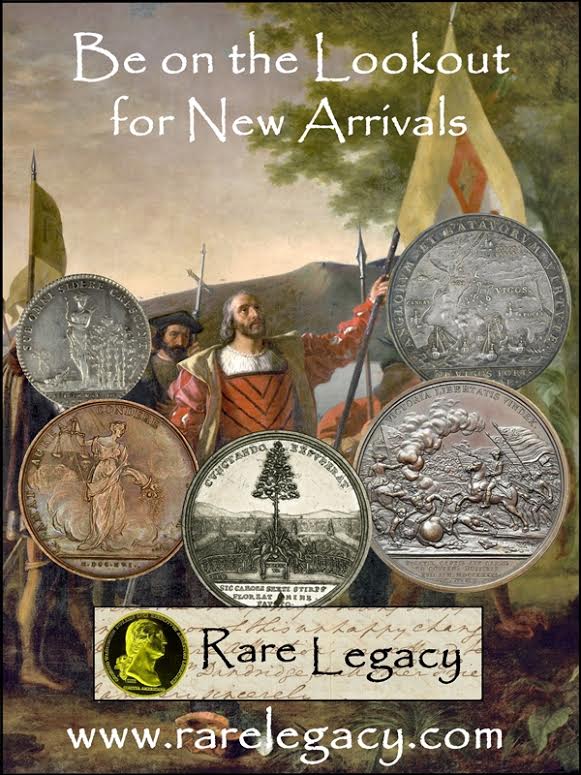 Hobby group attacks Chinese counterfeiting
By Beth Deisher
ICTA Director of Anti-Counterfeiting
Counterfeiters have been plying their trade for thousands of years. The evidence lies in the contemporary counterfeits of ancient coins dug from the earth and documentation since the invention of the printing press.
Yet, throughout the centuries counterfeiters produced a relatively small number of coins in comparison to the number of real coins struck. It was simply a matter of talent and resources. It took artistic talent to hand-carve dies and humans to hammer-strike the coins.
The technology leap ushered in by invention of the steam-powered coin press in 1833 and the United States Mint's introduction of the French portrait lathe in its die-making process in 1836 elevated coin manufacturing to a new level. Counterfeiters rarely had access to the die-making equipment or production presses necessary for large-scale counterfeit coin production.
Fast-forward to the beginning of the 21st century. During the first five years of the new century most government mints around the world began embracing computer technology and robotics in their die-making and coin production processes. It was not a matter of simply installing and adapting modern manufacturing methods. Rather, competition – especially in the commemorative coin sector – demanded cost-effective manufacturing and innovative features in design and metallurgy.
The U.S. Mint, content to produce its two lowest circulating denomination coins at a loss, was directed by Congress to look for lower cost alloys for the cent and 5-cent coins. Also, increasingly innovative commemorative coins on the world stage led to questions of why the United States could not produce equally interesting and visually attractive coins.
The search for both efficiency and innovation led to the U.S. Mint's transition in 2008 to digital technology in its die-making operation, producing both never-before experienced efficiencies and precision. During the same period, the Mint moved to increase use of computer-controlled processes and robotics throughout its manufacturing and packaging operations.
Ironically, rather than making counterfeiting more difficult, the transition to computers and digital technology has opened new doors of opportunity for counterfeits. That is primarily due to rapid leaps in technology and knowledge of how to use it that have spread throughout the world at unprecedented levels in human history. The same is true for the accessibility to computer hardware and production equipment used in the various stages of coin production. Costs and availability are no longer a barrier to entry.
For example, software programs used by designers and engravers at government mints are commercially available and easily acquired. Computer-savvy operators can bypass years of training and experience by simply scanning high-resolution digital images and manipulating them to produce the desired product. Equipment to laser cut master dies can be purchased at manufacturer trade shows. The same is true for each step of the coining process, from blanking, to burnishing, to metal-plating, to producing the finished coin.
During 2007 and 2008, it became apparent to the numismatic community that the numbers of counterfeit coins in the U.S. marketplace were increasing at a rapid pace. Specialists in early American copper coins, U.S. Trade dollars and Morgan dollars were among the first to sound the alarm.
Coin World joined the New York Times in a year-long investigation, resulting in Coin World's publication of a series in December 2008 that revealed more than 100 thriving coin counterfeiting operations in China. Most were small, cottage type operations. The largest, owned by a 26-year-old entrepreneur, relied on vintage 1870s U.S. coin presses salvaged from "scrap metal" sold by the Chinese government. (The U.S. government in the 1920s sold old coining presses to China, which after using them for years recently sold them as scrap metal.)
The proprietor of the largest coin counterfeiting operation in China claimed in 2008 that he had the capacity to produce 100,000 coins a month, most of which were older Chinese coin types and sold in China. However, he was expanding a new line of counterfeit U.S. coins and selling about 1,000 per month in the United States via eBay. His business plan called for locating and establishing "wholesale" buyers in the U.S. who would buy in bulk and help him to identify the most popular sellers. Most of his "replica" coins could be identified because he used iron-based planchets plated with silver or with the proper alloy to match the authentic coin. He accepted orders for 90 percent silver and gold counterfeits, but his prices reflected the higher quality planchets. They constituted a very small portion of his business.
Today, less than a decade later, dozens of Chinese counterfeiters claim production capacities of up to 500,000 per month of highly sophisticated and dangerous gold and silver counterfeits of various types of U.S. coins. They proudly show on their websites images taken within their modern manufacturing facilities of lines of coin presses in operation. They brag of their extensive use of digital technology, including lasers and 3-D printing. And they also assure fast delivery, less than a week, depending on payment arrangements.
A prime factor in the accelerating growth of Chinese coin counterfeiters is their ability to market their wares worldwide via Alibaba, the e-commerce company that in 1999 entered the marketplace to connect Chinese manufacturers with overseas buyers. In April 2016 Alibaba.com became the world's largest retailer and one of the largest internet companies, reaching into 200 countries.
Leaders from throughout the numismatic community in the United States, recognizing the danger and urgency of the threat posed by the growing numbers of counterfeit coins entering the marketplace, came together in January 2017 to create the Anti-Counterfeiting Task Force (ACTF) under the authority of the Industry Council for Tangible Assets.
To tackle the seemingly overwhelming situation, the ACTF has determined that its top priority must be to educate law enforcement authorities and policy makers about the rising threat of counterfeiting. Simultaneously, it seeks to mobilize law enforcement to attack counterfeiters where they are most vulnerable. Equally important, the ACTF has committed to assisting law enforcement with expertise and other resources in the investigation and prosecution of counterfeiters and those involved at all levels of their distribution networks. ACTF's mission and programs support all who work in and who earn their livings from businesses related to the numismatic, bullion, and circulating coins. Equally important is protecting collectors and investors who fall victim to counterfeiters. Above all, ACTF seeks to ensure that decades of consumer confidence are not eroded by the increasing threat posed by the counterfeiters.
ACTF is funded entirely through donations. It is seeking to raise at least $500,000 to sustain the task force's work for the next two years. Donations can be made payable to ICTA – Anti-Counterfeiting and mailed to David Crenshaw, P. O. Box 237 Dacula, GA 30019 or paid online at ictaonline.org\donate-to-icta
About the Author
Beth Deisher is director of anti-counterfeiting for the Industry Council for Tangible Assets. She was editor of Coin World for 27 years (1985-2012) and has served as editor/author of 10 books in the numismatic field. Her latest book, "Cash In Your Coins – Selling the Rare Coins You Inherited" is now in its second edition. She was inducted into the Numismatic Hall of Fame in 2013.
Please consider making a donation to aid the ICTA effort. -Editor
To donate, click the DONATE button on this page:
ictaonline.org\donate-to-icta
Molossia is no average country: it is a micronation of 33 citizens (including a few dogs). There's also a cat, but he hasn't been honored with citizenship - because, according to the president, he's a 'constant source of irritation' and is not to be trusted. The micronation is celebrating its 40th anniversary under the leadership of its irrepressible president, His Excellency Kevin Baugh – the man described by his wife as a 'benevolent dictator' who is escorting today's tour.
The roughly two-hour expedition takes them past The Tower of the Winds, a monument that includes decorative items and red lava gravel 'dedicated to the wind and the desert and as a symbol of our nation,' Molossia's extensive website explains. There's also Red Square – home to a post office, trading company and bar and grill – and Norton Park, a 'tranquil garden where Molossians can relax and enjoy life.'
Molossia has its own currency, rules and identity – despite its geographical location in Nevada in the US.
The micronation was the brainchild of Baugh and his high school friend James Spielman, who in 1977 created their own country called the Grand Republic of Vuldstein after they watched the classic film The Mouse That Roared.
Spielman was proclaimed King and Baugh the Prime Minister of a kingdom - then in Portland, Oregon – and the pair drafted land charters and gave themselves power to make laws in which to govern themselves.
As they got older, Spielman moved on with his life, but Baugh was hooked - renaming the nation the Republic of Molossia and declaring himself the President. Now, 40 years later in the new location of Dayton County, Nevada, his Excellency loves the power that comes with owning his own country.
'Last year we got 101 tourists,' says Baugh, who loves the tourists dollars that come in to help Molossia, which he has deemed a 'third world country'.
'I was shooting for 200 because I am in a competition with the tiny island nation of Nauru which is out in the western Pacific and they are the least visited country on earth.' 'It would be super cool to beat an established UN nation.'
Tours of Molossia last around two hours; the micronation has already hosted 109 visitors this year but Baugh is hoping to surpass 200 to compete with the tiny Pacific nation of Nauru, which is the least visited country in the world.
The relationship between Molossia and the surrounding areas extends beyond tourism and parades, as Baugh and his family shop for groceries in 'America' but they call the purchased items 'imports'.
He says: 'We are importing a lot. Our number one export is garbage and then children. They go to school over in the US. 'We have to go to the US fairly often because we don't have any natural resources besides dirt.'
Claiming dual citizenship, those in the Baugh family who are of age do participate in local and national American elections along with paying taxes.
'We aren't trying to cause any problems, so as far as they are concerned we are US citizens,' says Baugh.
'From a US perspective, Molossia doesn't exist. It is just an art project in somebody's yard. As long as we pay our taxes, which we call foreign aid, then they leave us alone.
To read the complete article, see:
Meet the First Family of Molossia, a nation within Nevada: 40-year 'dictator,' President Kevin Baugh, rules over 33 citizens (including dogs) of the micronation he established, complete with its own rules, border control, traditions and currency (http://www.dailymail.co.uk/news/article-4665236/Micronation-Molossia.html)
The Central Bank of Syria have released (2nd July) their latest and, thus far, their highest-denomination banknote in their current series of notes (initially dated 2009 and placed into circulation in 2010). The 2015-dated note includes an image of the country's current president, Bashar Al-Assad, who assumed the presidency of Syria upon the death of his father, Hafez Al-Assad, in 2000. It is the first time that this president appears on circulation currency. Previously, Hafez Al-Assad appeared on a 1997-dated £1,000 banknote, which is currently legal tender despite the issuance of a new version of this note last year, dated 2013.
On the release of the new banknote, Central Bank Governor Duraid Durgham confirmed the £2,000 note was one of several new note denominations printed some time ago, but said that the decision to release the £2,000-value note into circulation was delayed "due to the circumstances of the on-going war and exchange rate fluctuations."
The face of this note—whose dominant colour is purple with corresponding underprint shades—includes a portrait of Bashar Al-Assad based on his official portrait, which is positioned on the right side. An image of the front edifice of the Umayyad Mosque, also known as the Great Mosque of Damascus, is placed in the centre.
The back depicts an image of the internal chamber of the parliament.
To read the complete article, see:
Syrian Arab Republic: New £2,000 banknote denomination released (http://news.coinupdate.com/syrian-arab-republic-new-2000-banknote-denomination-released/)
A Los Angeles-based artist has created a series of banknotes inspired by the cryptocurrency Bitcoin. -Editor
Bitcoin isn't like traditional currencies, and not just because it doesn't exist as actual coins or paper banknotes.
Unlike traditional currencies like the dollar or euro, Bitcoin isn't controlled by a single government or central bank. Instead, every transaction involving the popular cryptocurrency is logged in a computerized public ledger called a blockchain. This collection of receipts is maintained on millions of devices around the world in individual collections called blocks. Each time there's a transaction involving Bitcoin, an anonymous data "fingerprint" appears in a block recording the exchange.
This key innovation is the basis for "Block Bills," a collection of paper banknotes that bring the virtual payment system into the real world. As works of art, the whimsical bills have no monetary value. But they provide a "map" to the inner workings of the Bitcoin system—and they have a subtle beauty all their own.
"In some way, the project is a loose data visualization, but I mainly wanted to make the bills be interesting on their own as artworks," says Matthias Dörfelt, the Los Angeles-based artist who made the notes.
Each of the 64 bills in the collection represents a single block in the blockchain ledgers. The colors vary according to the volume of transactions. A less colorful bill represents low volume, while a more color bill represents high volume.
At the bottom of each bill is a white bar with symbols that represent the specific address of the Bitcoin. On the left is a series of dots that encode the history of all the transactions. The timestamp at the bottom-right corner of each bill indicates the moment when that block of transactions was created.
Lastly, the centers of the bills feature an indistinct image of a human being or imaginary creature. The idea here, Dörfelt says, was to create "something that reflects all the supposed privacy and anonymity connotations that Bitcoin has."
To read the complete article, see:
Fanciful Bitcoin Banknotes Show How Digital Currency Might Look in the Real World (https://www.nbcnews.com/mach/tech/fanciful-bitcoin-banknotes-show-how-digital-currency-might-look-real-ncna777176)
National Public Radio (NPR) aired a piece on the Bureau of Engraving and Printing's Mutilated Currency Division July 7, 2017. I enjoyd listening to it on my morning commute, and now you can listen, too. Follow the link. -Editor
When paper money gets mangled, ripped or ruined it is still money, backed by the U.S. government. We visit the room where mutilated money is painstakingly put back together.
ELIZABETH KULAS, BYLINE: Dan Deming lives on an old farm in Wisconsin. It's been in his family for generations. And there was always this legend that the previous owner had buried his life savings somewhere on the property.
DAN DEMING: There is actually spots in the basement here where my grandfather tried to bust up the concrete to find money.
KULAS: He never found anything. But then, years later, Dan was knocking down this 100-year-old chicken coop out in the yard.
DEMING: I see a box tipped over with a bunch of pieces of paper on the ground. The first thing that popped in my head was, it wasn't a story. It was real.
KULAS: An old metal box filled with this rotten, moldy money.
DEMING: Some of it was just so degraded you couldn't even tell.
KULAS: Dan's bank would not take his money, but they did know someone who would. So they sent it back to the place where it came from, to the U.S. Treasury, an office there called the Mutilated Currency Division. It's basically the customer service department for the dollar bill. Packages like Dan's make their way to this big room a few blocks from the Washington Monument. There are eight employees working away at desks. They're called currency examiners. One of them is Kehlan Cotton. He's got a pile of charred bricks in front of him. Someone had just sent them in the mail.
KEHLAN COTTON: This currency is actually burned. They're claiming $100,000.
JACOB GOLDSTEIN, BYLINE: So they just...
KULAS: Someone sent you $100,000 in priority mail box?
COTTON: Yes, yeah.
KULAS: Kehlan doesn't pull out a laser or a microscope to get through this stack of bills. He pulls out a chisel, like something that you'd find at a hardware store. He turns it over, takes the wooden handle and just starts rolling it back and forth.
COTTON: This actually - rolling it actually makes the currency lose.
KULAS: It's low tech, but it works. The stack starts to loosen up. He can pull apart individual bills. When he's done, he'll count up the fragments and reimburse the amount that he can identify.
The office gets all kinds of cases. Eric Walsh is a manager. He's worked here for 13 years. He's seen a lot.
ERIC WALSH: We had a farmer who - his cow ate his wallet. We always encourage to mail it in in its original package. So he actually shipped in the cow's stomach containing the wallet.
To read the complete article, see:
The Office Where Mutilated Money Gets Repaired (http://www.npr.org/2017/07/07/535920428/the-office-where-mutilated-money-gets-repaired)
To read the complete article, see:
When parents are away, kids will play! Hilarious photos reveal what happens when moms and dads turn their backs on their mischievous children - even for just a few minutes (http://www.dailymail.co.uk/femail/article-4675574/Photos-reveal-happens-children-left-alone.html)




Money-themed souvenirs are another fun topic. Here are some photos I took last week in a Times Square gift shop while visiting New York City with my family. Available items included toilet paper, underwear and socks. No, I didn't make a purchase. -Editor
In the what-if-those-Nigerian-internet-scammers-aren't-lying department, Dave Schenkman passed this along. -Editor
Dave adds:

This week's Featured Web Site is Dave Lange's Coin Collecting Boards site.