About Us
The Numismatic Bibliomania Society is a non-profit organization devoted to the study and enjoyment of numismatic literature. For more information please see our web site at coinbooks.org
Subscriptions
Those wishing to become new E-Sylum subscribers (or wishing to Unsubscribe) can go to the following web page link
Membership
There is a membership application available on the web site Membership Application
To join, print the application and return it with your check to the address printed on the application. Print/Digital membership is $40 to addresses in the U.S., and $60 elsewhere. A digital-only membership is available for $25. For those without web access, write to:
Terry White, Treasurer
Numismatic Bibliomania Society
P. O. Box 634,
Canal Winchester, Ohio
43110
Asylum
For Asylum mailing address changes and other membership questions, contact Terry at this email address: terrywhite5475@yahoo.com
Submissions
To submit items for publication in The E-Sylum, just Reply to this message, or write to the Editor at this address: whomren@gmail.com
BUY THE BOOK BEFORE THE COIN
Sale Calendar
Content presented in The E-Sylum is not necessarily researched or independently fact-checked, and views expressed do not necessarily represent those of the Numismatic Bibliomania Society.
New subscribers this week include: Atul Kumar Singh, courtesy of Pablo Hoffman, Wlodzimierz Borkowski of Poland, courtesy of Gosia Fort, Bruce Atwater, Brice Vidipaxi, Welcome aboard! We now have 3,277 subscribers.
Thank you for reading The E-Sylum. If you enjoy it, please send me the email addresses of friends you think may enjoy it as well and I'll send them a subscription with your compliments. Contact me at whomren@gmail.com anytime regarding your subscription, or questions, comments or suggestions about our content.
This week we open with a new fixed price list from Kolbe & Fanning, one new book and one review, and the loss of two well-known numismatic personalities.
Other topics this week include the Charlotte and Denver Mints, finding coins with image recognition, school medals, Where's Willy?, Fort Knox, nature printing in numismatics, and cowrie shells on banknotes.
To learn more about the first numismatic book, medieval coinage of Britain and Ireland, collector John C. Lighthouse, the fall PAN Show, the Hunterian Museum and the Sultan Abu Baker Medal for Long Service and Good Conduct, read on. Have a great week, everyone!
Wayne Homren
Editor, The E-Sylum


Numismatic booksellers Kolbe & Fanning have issued an August 2017 Fixed Price List. Here's the announcement. -Editor
Kolbe & Fanning are pleased to announce the availability of their August fixed price catalogue, featuring rare and out-of-print numismatic books from around the world. Including works on ancient, medieval and modern topics, the 36-lot PDF catalogue offers a wide variety of material. To download the catalogue, visit our website at numislit.com or click here.
A few highlights from this offering include:
Both Volumes of Alfoldi's Caesar in 44 v. Chr.
The First Edition of the First Numismatic Book: Budé's 1514 De Asse et Partibus Ejus
Original Copy of Desneaux on Akanthos
Herbert Cahn's Classic Work on the Coinage of Knidos
A Presentation Copy of Andrew McFarland Davis on Massachusetts Bay Currency
A Rare Original Set of Papadopoli's Magnificent Work on Venice.

Lot 1: Alfoldi's Caesar in 44 v. Chr.;
Lot 10: Cahn, Herbert A. KNIDOS

Lot 8: Budé's 1514 De Asse et Partibus Ejus
The catalogue is being published only in PDF form. No printed catalogue will be issued. It is being distributed first to those customers of ours who have signed up for our email list. You can sign up for our mailing list on our website at numislit.com. Kolbe & Fanning regularly issues similar fixed price PDF catalogues, so make sure you are among the first to know of them: most items offered are one of a kind.
Please email Kolbe & Fanning at orders@numislit.com or call our office at (614) 414-0855 to purchase items. We look forward to hearing from you.

Lot 12: Davis on Massachusetts Bay Currency
Lot 14: Original Copy of Desneux on Akanthos

Lot 26: Papadopoli Aldobrandini, Nicolò. LE MONETE DI VENEZIA

Lot 26: Papadopoli Aldobrandini, Nicolò. LE MONETE DI VENEZIA
To download the catalogue, see:
https://www.numislit.com/dl.php?file=/images/upload/kolbefanning0817fpl.pdf&type=pdf
Whitman Publishing has released the new seventh edition of the Guide Book of United States Currency, a guide to American paper money by Kenneth Bressett, former president of the American Numismatic Association and longtime senior editor of the Guide Book of United States Coins. The full-color, 352-page softcover book is available online (including at Whitman.com) and from booksellers and hobby retailers nationwide. It retails for $19.95.
Bressett covers large-size, small-size, and fractional paper money dating from the 1800s to today. He also explores Treasury notes of the War of 1812; World War II issues; uncut Bureau of Engraving and Printing sheets of currency; and valuable errors such as notes with misprints, folding or cutting mistakes, alignment or ink problems, mismatched numbers, and other anomalies. He discusses how to grade your currency, issues of supply and demand, ways to assemble a specialized collection, proper storage, the dangers of counterfeits, and other hobby topics.
The seventh edition has been revised and updated with new pricing and numismatic research.
Whitman publisher Dennis Tucker says, "The Guide Book of United States Currency has always been popular with beginning and intermediate collectors who want to learn about the hobby and build their collections. Longtime collectors and dealers use it for its technical information and market values in multiple grades."
Q. David Bowers, in the book's foreword, calls it "an excellent overview and pricing guide for one of the country's most popular hobbies."
Features include:
Illustrations of large-size, small-size, and Fractional Currency notes
Listings of every series, arranged by Friedberg number Market prices in up to seven collectible grades
Historical background on each series and denomination, from $1 to $10,000
Advice on how to collect and store paper money
Grading instructions
Guidance on detecting counterfeits
A glossary of collector terms
Special sections on valuable varieties, uncut sheets, error notes, and more
Guide Book of United States Currency, 7th edition
By Kenneth Bressett. Foreword by Q. David Bowers.
ISBN 0794845312
352 pages, 6 x 9 inches, softcover, full color, retail $19.95
For more information, or to order, see:
Guide Book of United States Currency, 7th Edition (https://www.whitman.com/store/Inventory/Detail/Guide-Book-of-United-States-Currency-7th-Edition+0794845312)
Rory Naismith, Medieval European Coinage, Band 8, Britain and Ireland c. 400-1066. Cambridge University Press, Cambridge 2017. Hardcover. Thread stitching. 866 p., 60 bw pl. 246 x 189 mm. ISBN-13: 9780521260169. 150 pounds.
There aren't many books I would deem an absolute "must" for every numismatic library. The MEC is one of them. MEC stands for Medieval European Coinage and every single volume is a kind of summary of the entire knowledge currently existing on medieval coins of a certain area. It consists of a comprehensive account of the current state of research as well as an illustrated catalogue, which can be used to classify every medieval coin. The MEC is a sort of basis work like the RIC or the Jaeger. If you have the MEC in your book shelf, no medieval coin will be left unclassified.
At least, this applies to the areas already covered by the MEC. There are the Early Middle Ages, which was the first volume of the series, published in 1986. More than a decade later, volume 14 followed with coins of Southern Italy, Sicily and Sardinia. Five years later, volume 6 on the Iberian Peninsula was published. And in 2016 there were even two new releases: Volume 12 with Northern Italy, which we recently introduced in CoinsWeekly, and now volume 8 on the coins of Britain and Ireland, which covers the years between around 400 and 1066.
The work was published by Rory Naismith, who teaches medieval history of Britain at Cambridge. He is predominantly interested in the Anglo-Saxons and their neighbours. He specialises in coin, money and economic history, and he is particularly interested in contemporary charters and documents. In 2012, he published a book by the title Money and Power in Anglo-Saxon England: the Southern English Kingdoms 757-865, which was awarded the International Society of Anglo-Saxonists' Best First Book prize 2013.
To read the complete article, see:
The new MEC-volume on Britain and Ireland (http://www.coinsweekly.com/en/News/The-new-MEC-volume-on-Britain-and-Ireland-/4?&id=4887)
For a free subscription to CoinsWeekly, see:
Subscribe to CoinsWeekly-Newsletter (http://www.coinsweekly.com/en/Subscribe-to-CoinsWeekly-Newsletter/37)
Ricard, Charles J. Northbrook, IL.: Age 87, went to be with the Lord on Monday, August 14, 2017. Beloved husband of his late wife, Ruth, for 56 years. Loving father of Marc Charles Ricard, and Linnea (Dennis) Brown. He is also survived by his sister, Ruth Keller Jones, and several nieces and nephews. Born and raised in Rochester, N.Y., he was a graduate of Monroe High School, and the University of Rochester Simon School of Business. He was the longest serving member of the Rochester Numismatic Association. He was a bank auditor, writer, teacher, numismatist, Korean War veteran, and scholar, who devoted his life to his three passions: his family, his profession, and his numismatic endeavors. He was a loving and faithful husband, father, and friend, but most of all, he was a good man.
To read the complete article, see:
Charles J. Ricard (http://www.legacy.com/obituaries/democratandchronicle/obituary.aspx?pid=186428673)
A third-generation numismatist whose hobby lineage traces back to John C. Lighthouse (1844-1909), Charles J. Ricard was active in the Rochester Numismatic Association since he was elected a junior member of the RNA in 1948. The American Numismatic Association awarded him and his family the 2003 Farran Zerbe Award. below is the text of the award announcement. -Editor
Charles J. Ricard, Charles N. Ricard and the Lighthouse Family recieve ANA's 2003 Farran Zerbe Award
The medal for this year's recipient of the American Numismatic Association's (ANA) Farran Zerbe Memorial Award for Distinguished Service is inscribed to Charles J. Ricard, Charles N. Ricard and the Lighthouse Family. When Charles J. Ricard accepts the Association's highest honor on August 2, he will proudly represent three generations of collectors and a century of contributions to the ANA.
John C. Lighthouse (1844-1909)
The family's numismatic story begins just prior to the Civil War with J.C. Lighthouse--a successful businessman from Rochester, New York, who operated a leather manufacturing and tanning firm, and was awarded a government contract for his invention of the U.S. Mail pouch.
Lighthouse began collecting coins in 1860 and eventually used his wealth to assemble a fabulous numismatic collection of 21,572 items that included 660 U.S. proof coins. He hosted monthly coin discussions in his home, and he numbered among his guests the award's namesake, numismatist Farran Zerbe.
On the invitation of Association founder George F. Heath and General Secretary Howland Wood, Lighthouse joined the ANA 100 years ago this year as member #479. Lighthouse faithfully exhibited at annual ANA conventions and was considered a founder of numismatic education. He served on the ANA Board of Trustees from 1904 to 1907.
Charles N. Ricard (1895-1978)
Encouraged by his grandfather, Charles N. Ricard (born Napolean Charles Ricard) began collecting coins and medals at the age of 9. His collection eventually included unique colonial coins and medals, and rare U.S. gold, silver and bronze coins, claiming many rarities among his Canadian coins, medals and tokens.
A long-term member of the ANA and the Canadian Numismatic Association, Charles N. Ricard is best remembered by fellow hobbyists as a founder of the Token & Medal Society (TAMS) and president of the Cleveland Coin Club.
Charles J. Ricard (1930-)
Great-grandson of J.C. Lighthouse and nephew of Charles N. Ricard, Charles J. Ricard began collecting in 1938 almost by accident. His uncle gave him an 1880 silver dollar to comfort him after emergency surgery on his right hand, which was crushed in a car door.Charles J. Ricard first attended meetings of the Rochester Numismatic Association (RNA) as a guest, was elected a junior member of the RNA in 1948, and in 1960 become the first junior club member and youngest person to hold the office of president. Today the club's senior member, he is a recipient of the RNA Long Service Medal and Numismatist of the Year Award.
Attending his first ANA convention in 1947, Charles J. Ricard, like his uncle and great grandfather, joined the ANA, serving as Club, District and Regional Representative under seven ANA presidents; chairman of the Audit Committee; Financial Advisor; and member of the ANA Centennial Celebration Committee Advisory Council, and Club Publications Awards, Visual Education and National Coin Week Committees. He is a recipient of the Association's Glenn Smedley Award, Medal of Merit, Lifetime Achievement Award, Presidential Award, Heath Literary Award and Burton Saxton Exhibit Award.
Named a Numismatic Ambassador by Numismatic News in 1987, Charles J. Ricard was recognized by the Professional Numismatists Guild for his participation in the Roosevelt University Numismatic Program; served on the 1965 U.S. Assay Commission; and received a 1985 Freedoms Foundation Award for Published Works. He has been active in local, national and international organizations, serving as president of the North Shore Coin Club, TAMS, and La Société américaine pour L'Étude de la Numismatic Francaise; and vice president of the Society for U.S. Commemorative Coins. He is a fellow of the Royal Numismatic Society, and a member of the Numismatic Literary Guild, Central States Numismatic Society, American Numismatic Society and Medal Collectors of America. He is the only person to have held the presidencies of both the Chicago Coin Club and Rochester Numismatic Association.
The ANA expresses its thanks for a century of contributions by Ricard, his uncle and great grandfather. It is fortunate that George Heath and Howland Wood encouraged J.C. Lighthouse to join the ANA 100 years ago!
To read the complete article, see:
Charles J. Ricard, Charles N. Ricard and the Lighthouse Family recieve ANA's 2003 Farran Zerbe Award (https://www.money.org/blog/Charles-J-Ricard-Charles-N-Ricard-and-the-Lighthouse-Family-recieve-ANAs-2003-Farran-Zerbe-Award)
To read his bio from Pete Smith's American Numismatic Biographies see: Charles J. Ricard (https://nnp.wustl.edu/Library/PersonDetail/1620)
To see Charles J. Ricard's 1948 application to the Rochester Numismatic Association:
Rochester Numismatic Association Minutes, 1948 (https://nnp.wustl.edu/library/book/512025?page=31)
We're very sorry to hear the news of the passing of longtime numismatic editor and writer Ed Reiter. Thanks to Donn Pearlman of the Numismatic Literary Guild for passing along this announcement. -Editor
Ed Reiter of Nanticoke, Pennsylvania, a one-man institution in coin writing for over half a century, died at the age of 79 in Wilkes-Barre, Pennsylvania on August 24. According to his wife, Patricia, the cause was multiple organ failure.
At the time of his death, Reiter was still a powerful force in journalism for the coin hobby and trade, serving as senior editor of COINage magazine for his 32nd year and executive director of the prestigious non-profit Numismatic Literary Guild in his 27th year. He was also still serving as an active consultant to a number of numismatic firms including the Certified Acceptance Corporation (CAC), Littleton Coin Co., and Universal Coin & Bullion.
Over the course of over 50 years, Reiter opined on all matters numismatic, first as an editor in Iola, Wisconsin of the hobby publication, Numismatic News. He was later a newspaper columnist for The Asbury Park Press and then wrote his flagship numismatics column for nearly a decade, July 1979 to January 1989, that appeared in the weekly Arts and Leisure section of The New York Times.
After his retirement from the Times, he continued his coin writings in The Bergen Record in New Jersey, where he served as an editor for the paper. Between 1998 and 2002, he won four first-place awards (four out of five years) from the New Jersey Press Association for Best Headline Writing, reflecting his penchant for wordplay and puns.
Reiter received many awards for his work other than headline writing. The Numismatic Literary Guild presented him with its lifetime achievement Clemy in 1986; he was awarded the Burnett Anderson Memorial award in 2014 jointly by three coin hobby organizations (American Numismatic Association, American Numismatic Society and Numismatic Literary Guild); and his writings garnered a cumulative 61 honors, many of them for his monthly COINage column, "My Two Cents' Worth."
In 2002, he authored The New York Times Guide to Coin Collecting, which was published by St. Martin's Press.
Reiter graduated from Aquinas Institute, Rochester, NY, in 1955 and received his B.A. from St. Bonaventure University in 1959.
He leaves his wife, Patricia, and her mother, Stella Domski; three daughters: Allison (Amodio), Caroline (Estabrooks) and Jennifer (Merrill); two sons: Christopher and Timothy; two grandchildren: Gavin Estabrooks and Cullen Estabrooks; three-sons- in-law: Michael Amodio, Jason Estabrooks and Lee Merrill; and a brother, Paul. He was predeceased by a sister, Patricia Bongiovanni.
Scott Travers, author of The Coin Collector's Survival Manual and a former vice president of the American Numismatic Association, worked with Reiter for 37 years and was one of his closest friends. Travers had one of the last telephone conversations with him.
"Ed's voice was uncharacteristically weak," Travers commented.
"He understood that his health was failing, but he told me from his hospital bed how a nurse was tugging at his right leg to wrap it in a bandage."
"I used Ed's own style of humor with him," Travers said. "I told Ed that the nurse might be joking about all of this, and that a speedy recovery could be on the horizon." Reiter curiously asked how Travers would know that.
"Because she's pulling your leg," Travers replied.
"Ed could hardly contain his laughter," Travers reported. "And that was the last time we talked," Travers said.
"Ed Reiter's sense of humor, unique writing style, and strong leadership will leave a void in our hobby and industry, but his spirit and plays on words will live on in perpetuity through his great writings and archived public pronouncements."
Wake and Funeral Information
Scott Travers adds:
Dave Bowers writes:
Mark Borckardt (with Heritage and the Numismatic Literary Guild) writes:
Dave Lange writes:
In the comments following a CoinWeek article, Lou Golino writes:
To read the complete article, see:
Ed Reiter, Former New York Times Numismatics Columnist, CoinAge Editor Dies at 79 (http://www.coinweek.com/people-in-the-news/ed-reiter-former-new-york-times-numismatics-columnist-dies-79/)
In a Coin Update article published August 25, 2017, Lou Golino writes:
To read the complete article, see:
A tribute to Ed Reiter (http://news.coinupdate.com/a-tribute-to-ed-reiter/)
Regarding the annual Numismatic Literary Guild Bash, Neil Shafer writes:
Joel Orosz writes:
The latest addition to the Newman Numismatic Portal is a volume of Charlotte Mint working documentation from the Eric P. Newman Collection. Project Coordinator Len Augsburger provided the following report. Illustrated is the Charlotte Mint coinage of 1840 by month. -Editor
Charlotte Mint Working Volume from Newman Collection Digitized
A unique document originating from the early days of the Charlotte Mint has been added to the Newman Portal. Covering 1838-1841, this volume consists of published material governing Mint operation (especially congressional reports), in addition to numerous notes and annotations likely made by the Superintendent of the Charlotte Mint.

John Wheeler, the original Superintendent, was replaced by Burgess Gaither in August 1841, and it is possible that this volume is exclusively the work of Wheeler. In any case, the volume appears to be the result of a thorough investigation to understand the legislative directives related to the operation of a branch Mint.

Link to Charlotte Mint volume on NNP:
https://nnp.wustl.edu/library/book/535092

In her latest email newsletter (#31, published August 25, 2017), Shanna Schmidt discusses the Ex-Numis service, which uses digital image recognition to match modern coin images with specimens illustrated in long-ago catalogues, greatly speeding pedigree research. -Editor
I received an email from my friend Jonas Flueck the other day about a coin that I have in my stock in which he uncovered a fabulous pedigree. I can't stress enough the value of attaching pedigrees to coins circulating throughout the market. It is through no fault of anyone that pedigrees were never of any great importance to collectors or dealers until more recent years. Aside from the excitement of seeing your purchase in a catalog from sometimes over 100 years ago, there also is a serious need to start attaching pedigrees to coins for future generations.
While I do not believe that our hobby is under real threat of ending I think that it is nonetheless important to change how we preserve past ownership. This is why Ex-Numis is such a great company. Jonas and his wife Pauline painstakingly scanned hundreds of catalogs so they could reunite coins with their pedigrees. The system is not perfect and they are still working on fine tuning the process, but it is remarkable to say the least. I can't tell you how many hours I spent in years past (and still do) pouring through old catalogs searching for pedigrees. I find it quite fun but it can take loads of time and most of us don't have all the old catalogs, nor the time for it.
So what did Jonas find for me? Well, a coin I purchased at Numismata last year in Germany without an extensive pedigree ended up being from a rather exciting collection (Ex Collection Côte) that was auctioned off in a 1936 M.M. Feuardent sale in Paris. Jonas sent me the picture of the coin as well from the old catalog for my records. So in light of this new information I am happily making it my coin of the week again since it already was that.
I highly recommend using the helpful services provided by Ex-Numis. You might end up with nothing but the small amount of money spent on this service is well worth it.
We mentioned this company before and it's a great service for collectors and dealers in ancient coins - a super application of the power of computers to save human effort. Here's more information on the coin itself from Shanna's newsletter. -Editor
ATTICA, Athens. c. 467-465 BC.
AR Drachm, 4.24g (14mm, 2h). Athena / Owl standing facing with head reverted; olive sprig behind and ethnic ATE to right
Pedigree: Ex Collection Côte, Auction M.M. Feuardent, Paris 4 December, 1936, lot 17;
Ex Peus 388, 1 November 2006, lot 125
Price: $4,000 (hammered at 5,750 Euros in 2006)
Archaeological evidence suggests that Athens has been occupied by humans since before 3000 BC, however, the zenith of its growth occurred during the 6th century BC. Due to the silver mines at Laurium, located about 60 km from Athens, the city was rich in silver. This gave them an advantage that few other Greek city states had: the ability to strike an abundance of coins. And strike they did! All over the Greek world tetradrachms of Athens circulated. Some even to the far east reflected a Phoenician appearance and symbolism.
While we see many different styles of tetradrachms, to the point that even a die study of the type is impossible to achieve, we see less of the smaller denomination in silver. This coin is a drachm which as it suggests is roughly ¼ the size of a tetradrachm. A very interesting type and one that is less visible in the current market.
References: Svoronos, Tf. 8, 38; Starr 85 (Gruppe II C)
Grade: Slightly off-center which pushes the face of Athena to edge. Reverse has lovely iridescent toning. EF
If you are interested in this coin please email shanna@shannaschmidt.com
If you are interested in any other coins I have available please visit my website www.shannaschmidt.com
To read the complete newsletter, see:
Newsletter #31: What's New at Shanna Schmidt Numismatics Inc. (http://mailchi.mp/d0b11c15084b/whats-new-at-shanna-schmidt-numismatics-inc-273357?e=2e4aaeb623)
To visit the Ex-Numis web site, see:
https://www.ex-numis.com/
To read the earlier E-Sylum article, see:
EX-NUMIS ENABLES COIN AUCTION SALE SEARCH BY IMAGE (http://www.coinbooks.org/esylum_v19n05a07.html)
Prize Medals Online
Due to a generous grant from the Marc Fitch Fund, catalogue entries and images of the British Museum's collection of more than one thousand school prize medals are now available online at www.britishmuseum.org/ research/collection_online/search.aspx. These medals range from individually engraved pieces to works by well- known medallists and range from the 18th to the 20th century. Very soon they will be joined by similar records of the Museum's collection of around 2,500 medals issued as awards and prizes by a broad range of other institutions, including agricultural, temperance and friendly societies, livery companies, arts organisations, masonic and sporting bodies, as well as official civil and military awards. This second phase has been made possible thanks to the generosity of the Mercers' Company.
To access the catalog records, see:
http://www.britishmuseum.org/research/collection_online/search.aspx
To read the earlier E-Sylum article, see MORE ON SCHOOLCHILD REWARD OF MERIT MEDALS (http://www.coinbooks.org/v20/esylum_v20n34a14.html)
But wait, there's more on school reward medals! -Editor
Phil Mernick of London writes:
To visit the web site, see:
School Attendance (http://www.mernick.org.uk/attendance/)
Paul Schultz of Pennsylvania writes:
Thanks, everyone! -Editor
To read the earlier E-Sylum article, see MORE ON SCHOOLCHILD REWARD OF MERIT MEDALS (http://www.coinbooks.org/v20/esylum_v20n34a14.html)
Lee Toone of York, UK writes:
I dunno - I haven't seen this book before. Dos anyone recognize it? Thanks. -Editor
Last week's quiz turned out to be an easy one. The young numismatist pictured? Not Dwight Manley, as reader Don Coley guessed. -Editor
Dave Lange writes:
Correct answers were also received from: Dennis Forgue, David R. Luftig and Tony Terranova. Thanks, eveyone. -Editor
To read the earlier E-Sylum article, see:
QUICK QUIZ: MYSTERY YOUNG NUMISMATIST (http://www.coinbooks.org/v20/esylum_v20n34a22.html)
On Jody Clark's Effigy of QEII

Regarding Royal Mint artist Jody Clark's effigy of Queen Elizabeth II, Martin Purdy of New Zealand writes:
I agree - it's a wonderful portrait sketch. -Editor
To read the earlier E-Sylum article, see:
MORE ABOUT ROYAL MINT ARTIST JODY CLARK (http://www.coinbooks.org/v20/esylum_v20n34a26.html)
Old Holders

WHO'S COLLECTING OLD HOLDERS?
In a front section ad in Coin World this week is a solicitation for "Old Holders." Eight slabbed coins are illustrated so it might be assumed the advertiser is soliciting empty plastic coin slabs. This is a first.
Isn't this counter to the concept that a slabbed, totally sealed and encapsulated coin is documented for that coin alone? Is it meant to insert another coin in its place? Or, perhaps, it is the beginning of a new collector fad, collecting empty slabs? If it is the later there already exists a "holder for such empty slabs."
It's called a ... wastebasket.
Or, perhaps the advertiser meant album pages. At least these can be recycled to contain coins inserted a second time. These, however, have little value.
All this goes to prove one important rule in numismatics ... it should be emblazoned in the mind of every entrepreneur wannabe who wants to create a new product in the numismatic field. The Further The Product Is From Coins And Medals The Lower The Interest Of The Collector Public Will Be In That Product.
All in all this is also an excellent example of why we should use the correct term in numismatic writing.
Sultan Abu Baker Medal for Long Service and Good Conduct

Chip Howell was the only reader to take a crack at the "Persian coin or medallion" David Pickup asked about last week. Thanks! -Editor
Regarding the "Persian" medal, I cannot quite make out the reverse (which, though Arabic script, I suspect to be Malay) but the obverse says "Abu Bakar | Sultan" (R2L) and appears to depict this gentleman...
https://en.wikipedia.org/wiki/Abu_Bakar_of_Johor .
I found the following webpage which appears to have the same medal for sale...
https://www.the-saleroom.com/en-gb/auction-catalogues/baldwins/catalogue-id-srbal10033/lot-821361c9-12f7-4472-810a-a67500cd2569
...and I think this is its description:
The Medal for Long Service and Good Conduct, instituted by Sultan Abu Baker as a reward for the police and civil service, reformed by Sultan Ibrahim on 17 September 1922, awarded in a single class, a silver medal.
To read the earlier E-Sylum article, see:
NOTES FROM E-SYLUM READERS: AUGUST 20, 2017 : Query: Mystery Persian Coin (http://www.coinbooks.org/v20/esylum_v20n34a17.html)
Pound Coin Joke Wins Fringe Award

Readers Arthur Shippee and Chip Howell passed along this report about a coin-related joke that won the top prize at the Edinburgh Festival Fringe. Thanks. -Editor
Ken Cheng won the 10th annual Dave's Funniest Joke Of The Fringe with: "I'm not a fan of the new pound coin, but then again, I hate all change."
The joke, from his show Ken Cheng: Chinese Comedian, won 33% of a public vote on a shortlist of gags picked by comedy critics.
Cheng told BBC Radio 4's Today programme he was surprised the joke won the award because it had been a "groan er".
"Audiences tends to groan at it a lot," he said.
"I'm generally going after laughs, but I'll take the groan." Cheng said he came up with the joke when the government announced plans for the new 12-sided £1 coin in 2014.
Cheng studied maths at Cambridge for a year before dropping out to play online poker professionally.
His big break in showbiz came when he reached the final of the 2015 BBC Radio New Comedy Award.
To read the complete article, see:
Pound coin gag scoops best Edinburgh Fringe joke award (http://www.bbc.com/news/uk-scotland-40999000)
Here are a few other jokes from recent festvals. -Editor
"I just deleted all the German names off my phone. It's Hans free."
"I decided to sell my Hoover... well it was just collecting dust."
"I was given some Sudoku toilet paper. It didn't work. You could only fill it in with number ones and number twos"
The Pennsylvania Association of Numismatists is making a great offer to clubs out-of-town and groups coming to the Pittsburgh area for their annual fall convention. -Editor
PAN Fall Coin Show and Convention Charter Bus Offer
The Pennsylvania Association of Numismatists will defray part of the costs for your local coin club to charter a bus to the PAN Coin Show and Convention to be held Thursday October 26th through Saturday October 28th 2017.
PAN is offering a $300 reimbursement to any coin club that would like to organize a charter bus trip for their members to come to the PAN Fall Coin Show and Convention. We would like to be able to pay the entire cost and someday we may be able to do so, but this is our way to help local coin clubs to defray some of the cost. It is our goal to have the PAN Show more accessible to those collectors that may have transportation issues. The PAN event is a large regional coin show that includes a lecture series, competitive collector exhibit area, and a vibrant kid's program, along with 125 dealers from the East and Midwest areas of the country. The bus program is a way for collectors to experience a large coin show that includes the many elements that make up the national shows.
If your club would like to participate in this offer just write or email PAN with your arrival day and approximate time to pancoins@gmail.com so that we can get the welcome wagon ready along with a $300 check. Admission and parking are free. There are free Silver Eagle drawings, a $1 gold coin drawing and other free numismatic handouts. The PAN Board Members are committed to helping collectors get to the PAN Coin show. It is a wonderful day trip at the height of the fall colors with no worries.
Inquiries are welcome at pancoins@gmail.com More details and show schedule can be found on the PAN website at http://pancoins.org/ .
I'm a past President of PAN and know it to be a fine club whose show gets better and better every year. It's a true collector's show with a packed and busy bourse, top-notch programs and world-class exhibits. -Editor
For more information, see:
http://pancoins.org/
John Regitko of Toronto, Canada writes:
Thanks! Here's the article. -Editor
There is quite a collector group that is wondering: Where's Willy?
I first came across an overstamped $5 note when Peter Becker paid me for a medal that I was selling. I have never been big in collecting intentionally damaged money other than colourized love tokens, trench art coins and Hobby nickels.
When I enquired why a staunch collector would "deface" a perfectly good note, he gave me a rundown on two of his other hobbies, namely, treasure cacheing and tracing the whereabouts of notes that he has passed on to others.
Before he spends a note, he rubber stamps it, inviting people to go to www.whereswilly.com and enter information about its whereabouts.
If you wonder where that paper money in your pocket has been, or where it will go next, www.whereswilly.com is the website to find out. All that is necessary is to enter the serial number of any Canadian banknote, and your current postal code (or zip code) and the site will tell you where the note has been if it was previously registered.
According to the website, over 5 million notes have been listed. Even I have entered information on the notes that Peter has given me over the years. Although the notes that were given to me are intended to be circulated, I have kept a couple in my collection as souvenirs.
Since one of the guidelines is to acquire, register and spend the note, and there is a provision to have the listing removed if the guidelines are not adhered to, I wonder if my admission that I have not passed on all of Peter's notes will have my entries delisted?
Is it legal to deface your Canadian notes? The website states: "Where's Willy? does not encourage the defacement of your currency. We cannot locate any Canadian statutes that prohibit writing on currency."
Peter Becker, a frequent participant (or "defacer," depending on your point of view) in Where's Willy? banknotes, e-mailed me: "There is no specific ruling regarding the illegality of stamping bills. The Bank of Canada is aware of the website. Often you will find telephone numbers, grocery lists, messages and coffee orders written on Canadian paper money."
Peter also points out the benefits of playing the game: learning geography, how money circulates, life span of paper currency, and participating in numerous forums. He states: "Think of it as releasing hundreds of balloons each with a note attached and one being discovered and you getting a letter back saying where it landed, who found it, etc."
"Another positive benefit is that such markings get people looking more closely at their money," he adds.
I wondered if stamping the new series of polymer notes and keeping the ink from rubbing off would be a problem. Peter answered it at a recent meeting of the Waterloo Coin Society when he handed me a $20 note for payment of a catalogue. He must be using some great ink, because no matter how hard I rubbed, I could not smudge it.
To read the earlier E-Sylum article, see:
WAYNE'S NUMISMATIC DIARY: AUGUST 20, 2017 : Where's George (http://www.coinbooks.org/v20/esylum_v20n34a28.html)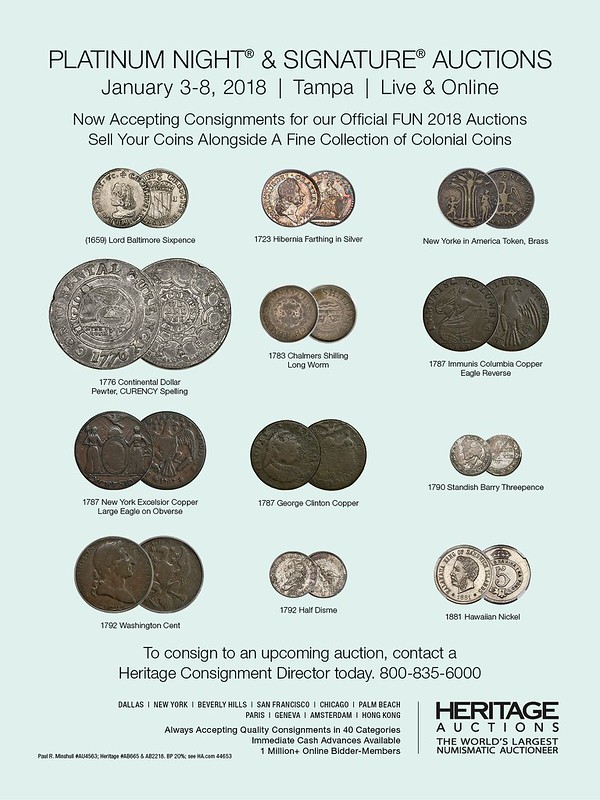 Recipient. The person who receives or is bestowed a medal for award or recognition. The bestowal is customarily at a ceremony and the medal may be accompanied with a certificate and sometimes a monetary award. Often the medal is inscribed with the recipient's name, date, and occasionally a brief citation and presented in a case. When the presentation is posthumous, the medal goes to the next of kin. In sports the recipient is called a medalist (one "l"); in fields of academic, scientific and medical achievement the recipient it called a laureate. In rare instances the recipient is embarrassed he was bestowed the honor and removes his name from the medal; this is termed an obliterated name (and is considered an act of vandalism to the medal).
CLASS 10.4
John Lupia submitted the following information from the online draft of his book of numismatic biographies for this week's installment of his series. Thanks! As always, this is an excerpt with the full article and bibliography available online. This week's subject is collector Austin F. Wooster of Connecticut. -Editor
Austin F. Wooster was a farmer and Justice of the Peace in Norfolk, Connecticut. He was noted as a naturalist, an antiquarian and collector of historic newspapers, clocks, Indian relics, and coins.
Austin F. Wooster (1849-1923), was born on May 6, 1849, at Norfolk, Litchfield County, Connecticut, the son of Austin Wooster (1819-1898), and Rebekah Amanda Allyn Wooster (1822-1896). He was a frequent donor to the Smithsonian Institution.
In 1876 he attended the Centennial Exposition at Philadelphia. In 1890, he donated a Spanish copper coin of 1870 to the Smithsonian Institution.
In 1894 he married Ettie Allyn, daughter of Abel Gallup Allyn and Adeline Capron, at Akron, Ohio. They had a daughter Gertrude Ruth Wooster (1896-1979).
He died at age 74 on July 16, 1923, at Norfolk, Connecticut. The Norfolk Historical Society has the Wooster collection of antique mantel clocks.
To read the complete article, see:
WOOSTER, AUSTIN F. (https://sites.google.com/a/numismaticmall.com/
www/numismaticmall-com/wooster-austin-f)
* * * * *
The entire inventory of the Lupia Numismatic Library is for sale. Since neither the Chapman Family Correspondence Archive as a whole nor that of Hiram Edmond Deats could find an institutional or private buyer they shall, unfortunately, be broken up into parcels and sold from the NumismaticMall.com.
Every item in the Deats and Chapman Archives will be sold to anyone bidding a fair market price. Individual items will be available before the remaining archives are broken up into parcels sold at philatelic auctions in the U. S. and Hong Kong.
Check NumismaticMall.com frequently as dozens of new items with estimates will be posted daily beginning August 21, 2017 until everything is sold lock stock and barrel. Many treasures and surprises will be found, so keep looking.
All inquiries will be given prompt and courteous attention. Write to: john@numismaticmall.com .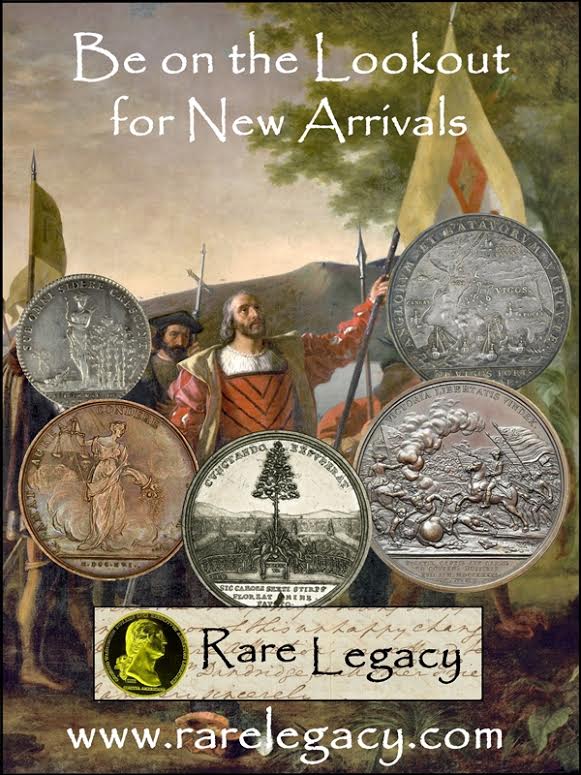 Glasgow Moves
The move of the Hunter Coin Cabinet to the new Hunterian Collections Study Centre at Kelvin Hall is at last complete and we are now operating normally again.
This is the third major move of the coins, the first being in 1807 when they were transported by waggon from London to Glasgow – "accompanied by six trusty men well versed in the use of arms." The cabinet was housed in the specially designed museum building by William Stark in the shape of a classical temple. Situated on the Old College site beside the cathedral it was, alas, demolished at the end of the 19th century. The second move took place in 1870 when the University transferred to the west end of the city. The gothic masterpiece by George Gilbert Scott contains one of the earliest public coin rooms. Many readers of MMN will recall the climb up the hidden staircase to the imposing iron door and it was with some sadness that this was locked for the last time. However, as part of a listed building it will remain intact.
Kelvin Hall was built in 1927 and until recently functioned as a sports arena with a 1980s addition housing the City's transport museum. When the latter moved to the new Riverside Museum, the University, City and the National Library of Scotland joined together to transform it into a refurbished sporting facility, film archive, museum stores and collections study centre. A second phase will see new exhibition galleries for The Hunterian. Meanwhile the public displays remain on the main university campus close by.
The article goes on to discuss new acquisitions, highlighted by the magnificent Lord Stewartby collection of over 6,000 Scottish coins, which had been built up over 75 years. what caught my eye was another acquisition of an actual physical cabinet for storage of coins, a topic we've discussed before. -Editor
The Argyll Coin Cabinet
Another important addition to the collection is the coin cabinet belonging to the Dukes of Argyll. Made of maplewood and decorated overall with penwork, it takes the form of a Roman Imperial cinerarium. It measures 340 mms wide x 380 mms deep x 305 mms high and contains ten drawers to hold a total of 139 coins and medals.
It appears to date to c.1805 and remained in the Argyll family until late in the 20th century.This unique and outstanding cabinet is of the greatest importance and represents a rare survival of an early coin cabinet. Such cabinets were not uncommon after 1750 but the majority have long disappeared.
It was purchased through the Walter Allen Endowment Fund and the Marion Archibald Bequest. Marion generously left a legacy to The Hunterian and this use of it seems appropriate for an alumna of the University. She would surely have approved and been pleased.
To read earlier E-Sylum articles, see:
A FRENCH COIN CABINET C1809-19 BY JACOB-DESMALTER (http://www.coinbooks.org/esylum_v13n13a13.html)
MORE COIN CABINETS (http://www.coinbooks.org/esylum_v13n14a18.html)
ANOTHER CHARLES PERCIER COIN CABINET (http://www.coinbooks.org/esylum_v17n35a13.html)
JEFFREY LAPLANTE ON COIN CABINETS (http://www.coinbooks.org/esylum_v13n18a12.html)
Hadrien Rambach forwarded this article about plans to restore the main room of the coin cabinet of the Bibliothèque Nationale in Paris. Thanks! -Editor
To read the complete article (in French), see:
La BNF lance un appel aux dons pour financer la restauration du Cabinet du Roi (https://www.connaissancedesarts.com/archi-jardin-et-patrimoine/la-bnf-lance-un-appel-aux-dons-pour-financer-la-restauration-du-cabinet-du-roi-1174259/)
"Did you notice that small bronze coin with a hole in the middle? It was minted during the Second World War between 1942 and 1944 because England was trying to save its metal for its armoury," told C. Madhavan, a member of Madurai Philatelists and Numismatists Association, at an exhibition at the Government Museum on the Gandhi Museum premises here on Sunday.
He regaled visitors with nuggets of history on scruffy bronze and shiny silver coins. The visitors were taken back in time as they closely observed stamps and coins with images of famous freedom fighters.
The most intriguing part of the collection were the coins of the Chola kingdom. One of the collectors, A. Chellavel, who had meticulously arranged coins of various eras, has even found gold coins dating back to 1010 CE when emperor Raja Raja Chola-I built the famous Brihadeeswarar Temple in Thanjavur. His prized collection include a?1000 coin released by Reserve Bank of India to commemorate the millennium celebration of the temple.
"It is marvellous to see how coins have traversed the journey of time. The Chola coin is one such example. This freedom-fighter collection is specially curated for the Gandhi Museum in tune with the Independence. Day celebration. One can see rare coins of various denominations such as ?150 for Tagore, ?100 for Anna Durai and ?100 for the 75th anniversary of Dandi March," said association president M. Swamiappan.
There were coins dating back to Mughal period, pre-Independence era, circulated coins and commemorative coins. "Collecting stamps until a few years ago seemed to be quite a task but with the advent of Internet, one can choose the stamps and name the price. Buying and selling have been made easy," said Durai Vijayapandian, another collector.
"You don't just collect coins, you collect history," said C. Palaniappan, owner of a rare 'error collection' series with focus on errors in Indian currencies. The exhibition closes on Monday.
The association discusses history of coins, stamps and other collectables. on the third Sunday of every month at Victoria Edward Hall in West Veli Street.
To read the complete article, see:
Going back in time through coins and currencies (http://www.thehindu.com/news/cities/Madurai/going-back-in-time-through-coins-and-currencies/article19532854.ece)
Inside the famed vaults at Fort Knox, Senate Majority Leader Mitch McConnell held a 27-pound gold bar in his hands Monday as part of the first civilian delegation to see most of the country's bullion reserves in more than 40 years.
But being surrounded by more than $186 billion worth of gold was no sweat for one of the country's most powerful politicians
"It's not even the annual funding level for some of our large departments in the federal government," he said.
McConnell was part of a delegation of Kentucky politicians allowed inside the United States Bullion Depository at Fort Knox for the first time since 1974. U.S. Treasury Secretary Steven Mnuchin initiated the visit, along with U.S. Rep. Brett Guthrie and Gov. Matt Bevin.
The depository holds more than 147 million ounces of gold, which puts its market value at more than $186 billion. While primarily known as a vault for gold, the depository also held the Declaration of Independence and the U.S. Constitution during World War II.
Mnuchin said it was the first time Fort Knox opened its vaults to outsiders since a Congressional delegation and some journalists were let in to view the gold for the first time in 1974. McConnell said he had never thought about visiting Fort Knox before, but jumped at the chance when Mnuchin offered to take him.
In an interview, McConnell said he could not say much about the visit for security reasons. But Bevin, speaking on WHAS radio, divulged a few more details. He said it took "quite a bit of time" to get in and out of the facility, and said officials had to cut a seal to open the vault for them.
In addition to the gold bricks, Bevin said he got to hold a 1933 double eagle, a $20 gold coin that was never circulated. Bevin, who said he collected coins as a child, compared it to "seeing a leprechaun on a unicorn."
"All I will say is that it is freakishly well secured," he said. "The gold is safe."
To read the complete article, see:
After 40 years, Fort Knox opens famed vault to civilians (https://www.washingtonpost.com/national/after-40-years-fort-knox-opens-vault-to-civilians/2017/08/21/f03eea2e-86b6-11e7-96a7-d178cf3524eb_story.html?)
Louise Linton, wife of U.S. Treasury Secretary Steven Mnuchin, drew accusations of elitism this week for an Instagram glamour shot of her stepping off a government jet — and for her mockery of an online critic as "adorably out of touch."
But a watchdog group and a lawmaker, Sen. Ron Wyden (D-Ore.), seized on a different issue: Did the millionaire couple fly to Louisville on Monday, on a taxpayer-funded plane, just to see the solar eclipse? Citizens for Responsibility and Ethics in Washington (CREW) suggested as much in seeking records of the trip, saying it "seems to have been planned around the solar eclipse."
It turns out that Mnuchin did view the eclipse while he was in Kentucky: Just outside the path of totality, from the lawn of the nation's fabled Fort Knox, home to nearly $200 billion in American gold, according to an aide to Senate Majority Leader Mitch McConnell (R-Ky.).
Treasury officials said Thursday that the trip was planned explicitly around "official government travel," rejecting the idea that the Fort Knox visit and the appearance at a luncheon for the local chamber of commerce were mere cover. They said the luncheon appearance had been planned for early August but was delayed when McConnell postponed the Senate's recess, an account confirmed by a spokeswoman for the Louisville chamber, Alison Brotzge-Elder.
Mnuchin thanked the U.S. Mint staff on Twitter after the visit, which he said was the first for a treasury secretary since 1948. "Glad gold is safe!" he tweeted.
To read the complete article, see:
Ethics group wants to know what led Mnuchin to view eclipse in Kentucky (https://www.washingtonpost.com/business/economy/mnuchin-viewed-eclipse-from-roof-of-fort-knox/2017/08/24/1b6ba9b4-8903-11e7-a50f-e0d4e6ec070a_story.html)
Steven Mnuchin's Aug. 21 visit to the gold vaults of the Fort Knox Gold Bullion Depository in Kentucky was the first by a Treasury secretary in 69 years. It had been more than four decades since a senior Treasury Department official inspected the bulk of the nation's gold reserves.
U.S. Mint Director Mary Brooks led a contingent of congressional representatives and journalists on Sept. 23, 1974, to take inventory of the nation's gold reserves amid concerns some of the gold may be missing.
A subsequent audit accounted for all of the gold, with none recorded missing.
When Brooks and the congressional delegation and journalists toured the Fort Knox vaults in 1974 it was the first time anyone other than authorized personnel was permitted entry.
The bullion depository was created by President Franklin D. Roosevelt in 1936. In 1933, Roosevelt's Executive Order 6102 had outlawed the private ownership of gold coins, gold bullion, and gold certificates by American citizens, forcing citizens to sell their gold holdings to the Federal Reserve.
The bullion depository was needed because the nation's gold reserves tripled and storage space was insufficient. When FDR inspected the vaults on April 28, 1943, it was "the one and only time a gold vault was opened by inspection for anyone other than authorized personnel," Brooks said.
Her 1974 inspection tour was the first time photography was permitted inside the vault area.
To read the complete article, see:
Treasury Secretary Steven Mnuchin inspects Fort Knox gold (http://www.coinworld.com/news/us-coins/2017/08/treasury-secretary-pays-visit-to-fort-knox-gold.all.html)
Violet Lamorie, a machine operator at the Mint in Denver for more than 20 years, stole the money from her position as secretary-treasurer for her chapter of a union representing federal government workers, American Federation of Government Employees Local 695. Lamorie was responsible for ensuring dues were paid and paying union bills, and she used the position to write herself 45 unauthorized checks over a period of more than six years.
The stolen funds added up to $71,430.86 meant to go toward dental coverage, meetings and attorney fees for union members, among other costs. Lamorie stole the money from 2008 through 2014, writing false memo lines on checks made out to herself, and signing them with both her name and the name of the union president.
"I'm just embarrassed and humiliated," Lamorie told the judge. "I apologize to the local and I'm just sorry. It was stupid. … I just don't know what I was thinking."
U.S. District Court Judge William Martinez sentenced her to probation and nearly a year of house arrest at a tense hearing, calling her actions "repugnant." He also sentenced her to 200 volunteer hours to be served in her first year of probation, and he ordered her to repay the money she stole.
"Not only did she steal, but she betrayed … trust. That adds a component, an aspect, to the crime that would not be there if she had walked into a Wells Fargo and robbed it of $71,000," Martinez said before handing down the sentence.
The punishment was more than either side had sought.
Union members had multiple times offered to throw a fundraiser for Lamorie and help her through difficult times, the union president said.
To read the complete article, see:
Former U.S. Mint employee sentenced for stealing more than $70,000 from union members (http://www.denverpost.com/2017/08/23/us-mint-employee-sentenced-stole-from-union-members/)
Here's a selection of interesting or unusual items I came across in the marketplace this week. Tell us what you think of some of these. -Editor
1745 Lima Treasure Captured Medal

Betts-381. 1745 Lima Treasure Captured. Bronze. MS62 Brown PCGS. Engraved by John Kirk (1724-76), a student of James Anthony Dassier, who died in London. The foreground on the obverse depicts a rowboat along with three ships of war, the Lewis Erasmus, Prince Frederick, and Marquis D'Antin, while a chase between two ships involves the Notre Dame and the Duke. The reverse illustrates two medallions being held side by side by two infant Fames. One of the medallions features a bust of Iac Talbot and the other Ioha Morecock. Below, a treasure wagon numbered 44 disappears at the left, followed by one numbered 45. The medal commemorates the battle and capture of the three Spanish ships carrying approximately $4 million in specie off South America by English privateers Talbot in the Prince Frederick and Morecock in the Duke. An impressive example with smooth and satiny maroon surfaces that accompany bold design elements. 37.4 mm, 18.8 grams.
Nice medal with an intricate battle scene on the reverse. -Editor
To read the complete description, see:
1745 Lima Ship Captured Betts - 381 (https://www.rarelegacy.com/products/1745-lima-ship-captured-b-381)
Bashlow Kennedy Pope Satire Medal

Condition: Slabbed ICG MS63 Proof Like Year: 1963 Size: 32 mm Metal: Gold Weight: 25.4 grams Details: Satire Medal for John 23 & John F Kennedy
I'd never seen this item before. Does anyone have more information? How many were made? -Editor
The seller adds:
To read the complete description, see:
Bashlow John F Kennedy Satire Medal Gold (http://bestpricecoins.com/product/bashlow-john-f-kennedy-satire-medal/?v=1d20b5ff1ee9)
This article from Israel describes an ancient half shekel coin discovered by a nine-year-old girl. -Editor
A surprising and apparently shocking discovery in Neve Tzuf, in Binyamin: Hallel, a girl of about nine, discovered an ancient coin that turned out to be a half-shekel coin with the inscription "Holy Jerusalem."
Arutz Sheva spoke with the girl, Hallel, and her father, attorney Shimon Halevy, and Prof. Zohar Amar, who conducted the preliminary examination of the coin.
Of the day his daughter showed him the coin, he says: "The girl curiously approached me with a dark coin and asked me 'Dad, does this seem important to you?' This is a coin with markings like an Israeli shekel, but it does not look like a coin of our time. At first it was hard for me to believe that this was something special, and I told her to give me the coin and I would check."
In order to check the coin, Halevy turned to a resident of the town, Prof. Zohar Amar, an history expert: "I was impressed that he was very interested in asking questions," the father says. "We went to his house and showed him the coin. His wife Tamar also has knowledge of these things. They looked and were very skeptical and then decided that the real test would be to take a very delicate scale and see if the weight fits that of a shekel. Prof. Amar expected it to be 14 grams, which is a shekel. When it was less he was hesitant, but then he said it was half. That's the half-shekel piece."
Later we spoke with the daughter, Hallel, who told us about the trip where she found the coin at the archaeological site near her town, Neve Tzuf-Halamish. Not much is known about the site, she says, except that in the past people lived there.
Hallel noticed the silver coin during the tour, because "I usually like to pick things up from the ground." For a few days she did not think she had a particularly exciting discovery, but it was her sister who encouraged her to show her father.
About her current feelings, now that she knows that the coin will probably not remain in her hands but will be handed over to the state authorities, she feels a bit sad, but also moved in light of the significance of finding a coin from the time of the Temple near the community in which she lives.
To read the complete article, see:
Ancient coin discovered in Halamish (http://www.israelnationalnews.com/News/News.aspx/234283)
A British man is facing up to three years in a Turkish prison for trying to take home some ancient coins found on the seabed during a family holiday.
Toby Robyns, 52, an ambulance driver from Southwick, in West Sussex, was arrested as he made his way through security at Bodrum airport on Saturday.
Airport security staff reportedly found 12 coins, which were later classed as historical artefacts, in his luggage.
Mr Robyns told them his children found them while they were swimming.
He is reportedly being detained at Milas prison on suspicion of smuggling historical artefacts.
Mr Robyns' family returned to the UK without him on Saturday and the Foreign Office said it was liaising with the Turkish authorities
Tim Loughton, the family's local Conservative MP, said he was speaking to the Foreign Office "to establish all of the facts".
"This was an innocent, albeit foolish, mistake and we now need to ensure Mr Robyns is treated fairly and properly," he said in a statement.
To read the complete article, see:
Sussex man held in Turkey for smuggling ancient coins (http://www.bbc.com/news/uk-england-sussex-41026849)
Robyns, an ambulance driver from West Sussex, has been held on suspicion of failing to declare the find to the local authorities, having reportedly decided to take them home as a souvenir of his trip to Turgutreis, in south-west Turkey.
"They are accusing him of taking Turkish artefacts, which he was obviously unaware of," said James Stoneham, a family friend.
"It was a huge shock for everybody. This was harmless fun on a holiday you've enjoyed – and now he has been put in prison," he told the Sun.
To read the complete article, see:
Briton arrested in Turkey over coins he found while snorkelling (https://www.theguardian.com/world/2017/aug/23/briton-arrested-in-turkey-over-coins-he-found-while-snorkelling)
In the famous photograph, Maj. David Currie holds a pistol in his right hand as several vanquished Germans soldiers march past, their arms raised in surrender. It is Aug. 19, 1944 and Currie and his small battle group of Sherman tanks and infantrymen have held fast under 36 hours of constant attacks from a trapped and desperate German army.
Now that Victoria Cross is for sale. Starting bid? $500,000. The sale takes place Sept. 27 in London through the auctioneer, Dix Noonan Webb
"It's a very rare occurrence," says Tanya Ursual, a military antiquarian in Kemptville who is acting as the auction house's Canadian agent. In 27 years in the business, Ursual says, she's handled about 10 Victoria Crosses through her company, Medals of War.
Currie's story is special, she says.
"It's the kind of things movies are made of, except it's a real story. In spite of all odds, in the face of enormous danger, you make a choice that you will not be defeated. He's a Canadian hero who, arguably, changed the course of the war."
Currie's VC was one of only 12 awarded to Canadians fighting in a Canadian units in the Second World War and the only Canadian VC from the bitter fighting of D-Day and Normandy. The simple bronze cross, embossed with 'For Valour' and hung from a plain purple ribbon, is the British Commonwealth's highest award for gallantry in the face of the enemy.
A native of Sutherland, Sask., Currie worked as a mechanic and welder before the war and had only had 10 days of combat experience before being ordered to hold a key road leading out of the Falaise Pocket where a German army lay trapped.
"During the next 36 hours the Germans hurled one counter-attack after another against the Canadian force but so skilfully had Major Currie organised his defensive position that these attacks were repulsed with severe casualties to the enemy after heavy fighting," his official citation reads.
"Throughout three days and nights of fierce fighting, Major Currie's gallant conduct and contempt for danger set a magnificent example to all ranks of the force under his command."
"The blocking action there is unbelievable," said Tim Cook, a historian at the Canadian War Museum and author of a two-volume history of Canadians in the Second World War.
In the famous photograph, Maj. David Currie holds a pistol in his right hand as several vanquished Germans soldiers march past, their arms raised in surrender. It is Aug. 19, 1944 and Currie and his small battle group of Sherman tanks and infantrymen have held fast under 36 hours of constant attacks from a trapped and desperate German army.
The image is, in the words of the army's official historian C.P. Stacey, "as close as we are ever likely to come to a photograph of a man winning the Victoria Cross."
Some decendants were surprised to learn of the sale. The article explains how the medals left the family. -Editor
After the war, Currie went to work with a pulp and paper company but in 1959 was appointed Sergeant at Arms by prime minister John Diefenbaker. He and his wife, Isabel, lived quietly in Riverview Park until his death on June 24, 1986.
Isabel sold his medals after his death, said grandson David Currie. Isabel Currie is 105 and now lives in an Ottawa nursing home.
"It was always a bit of a family secret, but the money she got is what is supporting her now and the good care she is getting," the younger David Currie said.
The sale is taking place in England, but the medals can't be taken out of the country without an export permit because they are considered cultural property.
The export rule doesn't stop a foreign buyer from purchasing the medals, so long as they stay in Canada.
To read the complete article, see:
For Valour, for sale: Historic Canadian Victoria Cross up for auction (http://ottawacitizen.com/news/local-news/for-valour-for-sale-historic-canadian-victoria-cross-up-for-auction)
Maj. Keith Inches doesn't believe that anyone should benefit from the sale of Lt.-Col. David Currie's medals.
Medals belonging to Currie, including his Victoria Cross, are expected to sell for anywhere between $500,000 to $600,000 next month at auction in London.
"My first reaction was shock that they were being offered up for sale, instead of being donated," said Inches, the curator of the Saskatchewan Military Museum in Regina.
Only 16 Victoria Crosses were presented to Canadian soldiers during the Second World War, according to Veterans Affairs Canada. Currie's medal is the only Canadian Victoria Cross from the Second World War not on public display, making it quite rare.
Inches believes the medals should be donated to the Canadian War Museum in Ottawa, or the Government of Saskatchewan.
"[Paying] half a million dollars for something someone else won, I just feel uncomfortable with that," said Inches.
I'm uncomfortable with some third party telling the family and current owner what they can or should do with THEIR medal. These calls against the sale of such medals are well-intentioned but have many unintended consequences and do a great disservice to the recipients and their families. To the curator I would say, "YOU didn't win it either. If you want it so badly for your museum, you need to raise the funds to purchase it. Would you have taken it from his poor widow without proper compensation?" -Editor
To read the complete article, see:
Sask. Military Museum curator shocked at upcoming auction of war hero's medals (http://www.cbc.ca/news/canada/saskatoon/david-currie-victoria-cross-sale-shocked-1.4257683)
They met in the 1720s, strivers, tradesmen, hungry for skills to improve themselves and Philadelphia. They both loved books and inspired a small group of friends to organize the Library Company of Philadelphia, the first sustainable public lending library, pooling membership dues to order books from England to share and discuss.
You know the leader: Benjamin Franklin.
His friend Joseph Breintnall, a colonial-era scrivener whose careful handwriting was in demand as America came into being, is one of several remarkable book enthusiasts featured in "The Living Book," an exhibit now on display at the Library Company.
Breintnall's largely forgotten life story could fill volumes: friend of Ben, horticultural partner to John Bartram, unlikely midwife to Pennsylvania's paper money, nature lover obsessed with snakes (and ill-fated snakebite victim), and tragic figure who walked into the Delaware River one day and kept walking until he drowned.
In addition to books, Breintnall was crazy about plants. He roamed nearby woods, collecting leaves from trees he could not identify. "He wasn't so much a botanist," said Finkel, "as he was fascinated by the sheer beauty."
Because of his elegant penmanship and writing skills, Breintnall became secretary of the Library Company. It was his duty to order books from their London agent, Peter Collinson. Even better, Collinson was a member of the Royal Academy. Finally, someone to help identify the trees Breintnall so dearly loved. Trouble was, by the time ships crossed the ocean, leaves crumbled. Breintnall had to find a better way.
Inspired by Franklin, Breintnall slathered both sides of freshly picked leaves with thick, indelible printer's ink and sandwiched them between two sheets of paper. He made impressions using a heavy roller. It took a long time for the oil-based ink to dry, but the resulting prints — one of which is featured in "The Living Book" — were startling in their beauty and detail.
"They were far more accurate than anything produced by copperplate engraving, a technology not yet available in the colonies," said Library Company librarian Jim Green. Breintnall sent these prints to Collinson, who shared them with fellow academics and British horticulturalists. Not only did the experts identify the plants; they also bought the prints.
"Franklin wanted to win the contract to print Pennsylvania's currency," Green said. "Counterfeiting was a serious issue. To create designs too unique to fake, he and Breintnall made plaster molds of leaves resting on fabric. They used these molds to make lead printing blocks."
Innovation won Franklin the lucrative contract. "Very few of the banknotes that Franklin printed personally still exist," Green said. "But here is currency printed with his molds."
Franklin's objective was profit. Breintnall's was the pursuit of natural science and authenticity. "He was an imaginative and disturbed man," Green said.
His widow, Esther Parker, donated two volumes of leaf prints made by her husband to the Library Company. In gratitude for Breintnall's dedicated service, the Library Company voted her a gift of 15 pounds and, for their son, free lifetime use of the books.
To read the complete article, see:
Meet Ben Franklin's tragic pal who made Pa.'s paper money hack-proof (http://www.philly.com/philly/entertainment/arts/meet-ben-franklins-tragic-pal-who-made-pas-paper-money-hack-proof-20170824.html)
The cowrie shells can be found to the top right of Yusof Ishak's head and each denomination features a different type of cowrie.
For instance, the $2 note features the money cowrie.
The $10 note features the most commonly-found cowrie in Singapore, the wandering cowrie.
And the cylindrical cowrie can be found on the $50 note.
Yes, they look more like abstract art than actual shell prints, which is why most people will not be able to tell that they're there on our money.
The patterns do look pretty similar to one another too. But upon closer inspection, you will find that the shape of the shells have very subtle differences.
Take a look at them side by side for comparison:
The article also discusses the role of cowrie shells as money. -Editor
To read the complete article, see:
You won't see money the same way again after noticing these shells (https://mothership.sg/2017/08/you-wont-see-money-the-same-way-again-after-noticing-these-shells-on-them/)
The Reserve Bank of India have announced (18th August) the addition to their latest bank-note series, which was introduced earlier this year. The new note is a 50-rupee denomination and the unusual feature it boasts is that the colour is somewhat fluorescent in appearance. The turquoise-blue note features a portrait of Mahatma Gandhi, whose image was first introduced on Indian bank notes in 1996. The new, updated series also includes new denominations of 2,000 rupees and an upcoming 200 rupees. Both are the first time these values are issued in the Indian economy. Also included on the new-generation rupee bank notes is the symbol for the Indian rupee, "?," which the Reserve Bank introduced to the Indian public in July 2012.
The new bank note has been reduced in size from the previous issue and now measures 135 x 66 millimetres, which is in keeping with the new 2,000-, 1,000-, and 500-rupee notes in this updated series. The new note continues to depict the Mahatma on the face, with the portrait now positioned towards the centre. To the left of the portrait, the Devanagari symbol and numeral To the right of the portrait is the note's watermark field and the name of the authority, along with the seal of the Reserve Bank of India and the denomination of ? 50.
The back depicts the motif of the Hampi with Chariot, referencing part of the country's cultural heritage. The year of issue is included to the left of the field of the watermark, and an image of the Mahatma's emblematic spectacles is seen below the watermark field together with wording in Devanagari. To the right of the watermark, a panel of text is included which shows the note's denomination in several different languages which are prevalent in India.
This article also notes that India has quietly announced that all earlier notes will continue to remain legal tender, following the country's debacle over the demonitization of the 500- and 1,000-rupee bank notes, which was intended to flush out illegal black market cash. The move had huge unintended consequences, thowing the country's whole econmy into turmoil. -Editor
To read the complete article, see:
India: Fluorescent colour features on latest 50-rupee bank note issued by Reserve Bank (http://news.coinupdate.com/india-fluorescent-colour-features-on-latest-50-rupee-bank-note-issued-by-reserve-bank/)
Here's a report from Mumbai. -Editor

200 and 50 Rupee notes
The Reserve Bank of India (RBI) said the supply of 200-rupee notes, brought into circulation on Friday, will soon be ramped up across the country through banking channels.
"The production of these notes is being ramped up by the currency printing presses and over time as more notes are printed, it will be distributed across the country through the banking channels and will be available for public in adequate quantity," the RBI said in a statement.
Currently, these notes are available only through select RBI offices and banks as is normal when a new denomination of notes is introduced and the supply increases gradually, it said.
Introduction of this denomination is expected to facilitate exchange transactions for the common man and provide complete series of denomination for transactions at the lower end.
To read the complete article, see:
India unveils 200-rupee note (https://www.khaleejtimes.com/business/banking-finance/india-unveils-200-rupee-note)
To read the earlier E-Sylum articles, see:
INDIA SCRAPS 500 AND 1,000 RUPEE BANKNOTES (www.coinbooks.org/esylum_v19n46a38.html)
RUPEE BANKNOTE BAN CAUSES PANIC (www.coinbooks.org/esylum_v19n46a39.html)
NEW INDIAN BANKNOTES PRINTED IN SECRET (www.coinbooks.org/esylum_v19n46a40.html)
INDIA'S BANKNOTE WOES CONTINUE TO MOUNT (http://www.coinbooks.org/esylum_v19n47a33.html)
Fifty years ago this week, activist Abbie Hogffman staged a "dollar drop" at the New York Stock Exchange. -Editor
On August 24, 1967, guerilla theater activist Abbie Hoffman and his pals dropped a slew of dollar bills off the balcony of the New York Stock Exchange onto the trading floor below. As Hoffman later said, ""If you don't like the news, why not go out and make your own?" From Smithsonian:
To read the complete article, see:
Fifty years ago today Yippie activist Abbie Hoffman made it rain at the NY stock exchange (https://boingboing.net/2017/08/24/fifty-years-ago-today-yippie-a.html)
There have been a rash of reports of people finding fake motion picture money in circulation. Most of it has nothing to do with movies and everything to do with the profit of makers, sellers and spenders. But this article documents a case where real movie money was really spent. -Editor
Robert Pattinson is certainly an actor known for getting into his roles, and when his latest movie Good Time was filming, the movie's creators Ben Safdie and Josh Safdie, have said that the actor liked to wander around wearing his Good Time costume. However, if you know anything about the theatrical release, you may know it involves a bank robbery. Reportedly after filming that bank robbery scene, the former Twilight actor seems to have gone out and spent some of the counterfeit money used to create the robbery for the silver screen.
According to Josh Safdie, the actor was filming a bank robbery scene that required the creative team to use a large amount of counterfeit money. Robert Pattinson pocketed some of the cash while filming the scene, and then during a break in filming, he walked off with the counterfeit money. Per Safdie,
While committing a federal crime is never a good idea, Safdie's story makes it clear that even Robert Pattinson had no idea if he'd spent real or counterfeit money that day he was wandering the streets during his free time between takes. The two directors also mentioned in their interview with Vulture that the props director really spent a lot of time on the counterfeit money and that even people with a keen eye could not easily tell real money from the fake money. If Robert Pattinson had some real money and some fake money in his pocket, it's at least fairly easy to see how a snafu of epic proportions such as this could perceivably happen. And perhaps did happen while filming Good Time.
I guess kudos to that props guy for not sucking at his job, although the business in question may not have been quite as happy if they indeed learned they were bamboozled later. Intent is a big thing and it's clear that Robert Pattinson accidentally may have spent the fake money rather than purposefully, but somewhere out in the big wide universe, someone is probably out $200 bucks.
Without images of the fakes it's hard to say how good they are, but they are typically marked pretty clearly as "Motion Picture Money". Still, the scenario is plausible; quite a few of these have been spent without the victim noticing until later, or when someone else informs them. -Editor
To read the complete article, see:
Robert Pattinson Accidentally Spent A Bunch Of Counterfeit Money From A Movie Set (http://www.cinemablend.com/news/1694781/robert-pattinson-accidentally-spent-a-bunch-of-counterfeit-money-from-a-movie-set)