About Us
The Numismatic Bibliomania Society is a non-profit organization devoted to the study and enjoyment of numismatic literature. For more information please see our web site at coinbooks.org
Subscriptions
Those wishing to become new E-Sylum subscribers (or wishing to Unsubscribe) can go to the following web page link
Membership
There is a membership application available on the web site Membership Application
To join, print the application and return it with your check to the address printed on the application. Print/Digital membership is $40 to addresses in the U.S., and $60 elsewhere. A digital-only membership is available for $25. For those without web access, write to:
Terry White, Treasurer
Numismatic Bibliomania Society
P. O. Box 634,
Canal Winchester, Ohio
43110
Asylum
For Asylum mailing address changes and other membership questions, contact Terry at this email address: terrywhite5475@yahoo.com
Submissions
To submit items for publication in The E-Sylum, just Reply to this message, or write to the Editor at this address: whomren@gmail.com
BUY THE BOOK BEFORE THE COIN
Sale Calendar
Content presented in The E-Sylum is not necessarily researched or independently fact-checked, and views expressed do not necessarily represent those of the Numismatic Bibliomania Society.
New subscribers this week include: Bijan Anvar, courtesy of David Menchell. Welcome aboard! We now have 3,318 subscribers.
Thank you for reading The E-Sylum. If you enjoy it, please send me the email addresses of friends you think may enjoy it as well and I'll send them a subscription with your compliments. Contact me at whomren@gmail.com anytime regarding your subscription, or questions, comments or suggestions about our content.
This week we open with U.S. highlights from the Burd library, four new books, the loss of another hobby leader, the obsolete banknote database, updates from the Newman Numismatic Portal and the Princeton numismatic collection.
Other topics this week include Abel Buell and the Connecticut Mint, The Coin Dealer, the MANA Journal, the Abundance medal, Hugh Shull, the Bank of Japan's Currency Museum, lions on ancient coins, coin maker web sites, and new banknotes from Israel and Armenia.
To learn more about George Frederick Kolbe, Lettered Edge editor Robert Stark, the Washington new Jersey copper, the Benjamin R. Bell Collection of Ducats, Crosby's Early Coins of America, electroforming, Australian internment camp notes, the Starred Reverse Cent, the 1995 Finnish Art Medal of the Year, the salubrious climate of the golden shores of the Pacific, and the mechanical Gold Bug coin, read on. Have a great week, everyone!
Wayne Homren
Editor, The E-Sylum


Here are several more highlights from the upcoming Kolbe & Fanning sale of the Bill Burd library. -Editor
Kolbe & Fanning Numismatic Booksellers will be offering highlights from the outstanding numismatic library formed by Chicagoan William A. Burd in our 2018 New York Book Auction, which will be held in conjunction with the New York International Numismatic Convention on Saturday, January 13, 2018 at the Grand Hyatt hotel in Manhattan.
The catalogue is being printed at this time, but we wanted to give readers a preview of what they have to look forward to. The following are some highlights from the Burd Library's offerings of material on North American numismatics:

Lots 336 and 356
Lot 336: perhaps the finest extant deluxe copy of Browning on United States quarters, "the most perfect book written on the first try"
Lot 356: Sylvester S. Crosby's subscription set of The Early Coins of America, in original printed wraps numbered in Crosby's hand
WOW and DOUBLE WOW! -Editor

Lots 367 and 369
Lot 367: a small-size 1850 Eckfeldt and DuBois on New Varieties of Gold and Silver Coins, with the original gold samples intact
Lot 369: Tom Elder's rare plated catalogue of the Henry Miller collection (1920), important for ancient Roman, early English, and American colonial coins
More beauties! -Editor

Lots 383 and 406
Lot 383: a copy of Dr. Thomas Hall's rare Descriptive List of the Coppers Issued by Authority, for the State of Connecticut, for the Year 1787
Lot 406: possibly the only 18th-century account of a coin cabinet formed by an American collector: John C. Kunze's 1800 Description of a Cabinet of Coins and Medals Ancient and Modern

Lots 433 and 438
Lot 433: the rare deluxe leatherbound edition of Newcomb on 1801-1803 large cents
Lot 438: an important set of the rare Canadian Antiquarian & Numismatic Journal

Lots 472 and 491
Lot 472: a rare plated copy of the United States Coin Company's 1915 Granberg sale
Lot 491: an interleaved large-paper copy of W. Elliot Woodward's celebrated McCoy sale
Other extraordinary works include not one but two exceptional Bureau of Engraving and Printing portrait and vignette books, the first featuring 146 superb engravings, and the second being a deluxe, large-format volume almost certainly presented to President Benjamin Harrison and featuring 223 superb engravings. The sale also includes all three of James Mease's foundational works on U.S. numismatics, including the rare first edition of his Description of Some of the Medals Struck in Relation to Important Events in North America, still considered the first substantive work to be written on American numismatics.
The online catalogue for our New York Book Auction will be available shortly at bid.numislit.com. Printed catalogues will be available in the next week or so.
Kolbe & Fanning Numismatic Booksellers are a licensed auction firm specializing in the sale of rare and out-of-print numismatic literature. We also sell new and secondhand numismatic books on a retail basis through our website at numislit.com. To subscribe to our email list, please see numislit.com or contact David Fanning at df@numislit.com.
AMAZING MATERIAL. I've been collecting U.S. numismatic literature for three decades and I've never been able to acquire these rarities. I was lucky just to SEE a subscription copy of Crosby once or twice. I have a McCoy sale, but not on large paper. The Burd sale is a major opportunity for anyone building a substantial library or collection of U.S. numismatic literature. Did I say WOW? -Editor
For numismatic bibliophiles, what could be better than a book about numismatic bookselling? A new book has just been released on the career of NBS co-founder George Kolbe and his half century in the field of numismatic literature. -Editor
David and Maria Fanning have published a tribute volume in celebration of George F. Kolbe's 50th anniversary in the field of numismatic books. The 100-page volume brings together short recollections and appreciations of Kolbe by nearly thirty clients, friends and colleagues, and also includes a detailed listing of his auction catalogues and an introduction by David Fanning.

The tribute volume, a softcover octavo printed on fine paper and illustrated in color, has been published in a very limited edition of 100 copies, more than half of which have been reserved for contributors and family. The remaining copies are available at a publication price of $75 plus shipping at numislit.com.

I was happy to be a contributor to the volume. Here's the complete list, and a couple sample pages. -Editor

Douglas Saville, John W. Adams, Marvin Lessen. David Edmunds, P. Scott Rubin, Del Bland, Richard Margolis, Barry D. Tayman, Warren Baker. Francis D. Campbell, Chuck & Lyn Peterson, Alan Meghrig, Harvey G. Stack, Denis Loring, Eric P. Newman, Ira Rezak, MD, Joe Foster, Myron Xenos, Charles Davis, Q. David Bowers, Dan Hamelberg, Jonathan Kagan, Phil Carrigan, Joel Orosz, Wayne Homren, Joseph E. Boling, Len Augsburger, and John Kraljevich.

Left: George Kolbe, Boy Salesman
Right: An Appreciation by David Fanning
Coins of England and the United Kingdom 53rd Edition 2018 (2 Volume Set) by Howard, E (ed.)
Two volume set: Pre-Decimal Issues in Hardback and Decimal Issues in Paperback, 806 pages, colour illustrations throughout.
This historic reference work for British coins is still the only catalogue to feature every major coin type from Celtic to the present day, arranged in chronological order and divided into metals under each reign, then into coinages, denominations and varieties. Under Elizabeth II the decimal issues are separated from the pre-decimal coinages, with all decimal coinage since 1968 listed in a separate volume.
The catalogue includes up-to-date values for every coin, a beginner's guide to coin collecting, numismatic terms explained and historical information about each British coin, from our earliest (Celtic) coins, Roman, Anglo-Saxon and Norman coins, the coins of the Plantagenet Kings, the Houses of Lancaster and York, the Tudors and Stuarts, to the more modern Milled coinage, minted for the first time in 1561 during the reign of Elizabeth I.
For more information, or to order see:
Coins of England & the United Kingdom 53rd Edition 2018 (2 Volume Set) by Howard, E (ed.) (https://spinkbooks.com/index.php?route=product/product&path=59&product_id=417)
Another recent title I don't think we've discussed before is the Royal Mint book by Kevin Clancy on the history of the sovereign, also offered by Spink. -Editor
A History of the Sovereign: Chief Coin of the World by Kevin Clancy with a foreword by Sir David Cannadine
Hardback with dustjacket, 112 pages, lavishly illustrated throughout in colout
A Royal Mint Museum Publication
In his new book'A History of the Sovereign: Chief Coin of the World ', Dr Kevin Clancy, Director of The Royal Mint Museum and leading expert on British coinage, recalls the history, manufacture and design of The Royal Mint's flagship coin. Dr Clancy brings the story of The Sovereign to life in his authoritative book, and offers a fresh perspective on the rich 500-year history of this remarkable gold coin.
Accompanied by a wealth of images, this book offers a fascinating account of the history of The Sovereign and its role in trade, politics and the spread of Britain's influence throughout the world. Offering an insight into how The Sovereign was used, the book explores the role of money in people's lives and its place in British culture.
For more information, or to order see:
A History of the Sovereign: Chief Coin of the World by Clancy, K. (https://spinkbooks.com/index.php?route=product/product&path=59&product_id=392)
On November 20, 2017 author Donald Scarinci wrote on Facebook:
Michael Chou added:

Clifford Mishler, Dave Harper, Michael Chou with Chinese edition staff
This is very nice to see. It's a big, big world out there and the world of numismatics keeps getting bigger. U.S. dealers have been branching out in Asia for some time and it's good to see publishers following. Making more titles available in China and other major world markets can only help bring new collectors and buyers to the table. -Editor
Donald Scarinci adds:
To read the earlier E-Sylum articles, see:
NEW BOOK: COIN OF THE YEAR (http://www.coinbooks.org/esylum_v18n05a05.html)
BOOK REVIEW: COIN OF THE YEAR (http://www.coinbooks.org/esylum_v18n30a08.html)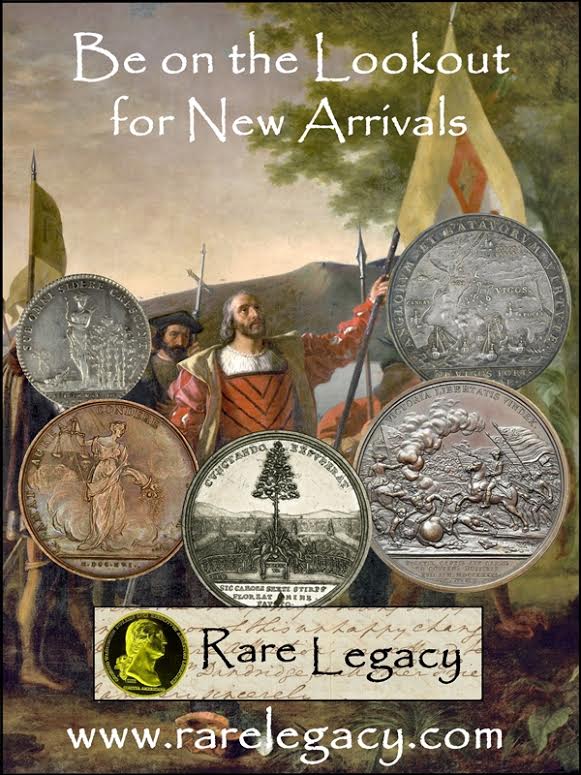 Robert graduated from the public schools in 1948. He attended Long Island University and The Johns Hopkins University (A.B., 1951). At the University of Michigan (M.A., 1952) he met and married Carol LaSage (dec.1988) in 1955. They raised four children.
Robert was employed briefly at Bausch & Lomb, Rochester Institute of Technology, and as Assistant Dean of Engineering and Assistant Professor of Mathematics at Cleveland State University until 1962 when he came to the University of Delaware as an Instructor (Ph.D., 1965). He rose to Professor Emeritus of Civil Engineering and Mathematical Sciences (2003). He authored many research papers and books and was Visiting Associate Professor of Civil Engineering at M.I.T. (1972-73).
Robert was a lifelong student of American History, a colleague stimulated his interest in Benjamin Franklin. He has taught several large classes and completed a manuscript," Benjamin Franklin, An American Innovator". He published research on the first silver dollars of the United States and formed one of the largest collections of them over 45 years.
To read the complete article, see:
Robert Martin Stark (http://www.legacy.com/obituaries/delawareonline/obituary.aspx?pid=187298130)
Here's an excerpt from Garrett Ziss' article. -Editor
In addition to being a JRCS member, Mr. Stark was also a member and Secretary of the Bust Dollar Club, which met from 1977 to 1980 at the home of its Chairman, Jules Reiver. Bob Stark was also the Editor of the Bust Dollar Club's newsletter, The Lettered Edge.
Even though Bob Stark and I were both Wilmington Coin Club members, we didn't officially meet until 3 years ago at David Perkins' table at the Baltimore Whitman Expo. I enjoyed listening to both of them discuss their shared passion for Early U.S. dollars. I am also fortunate to have obtained from Mr. Perkins, Mr. Stark's copy of the Variety Identification Manual for United States Half Dimes, by Jules Reiver. The manual contains an inscription in the front cover that reads "To BOB STARK, WITH THANKS FOR HIS ASSISTANCE, (signed) Jules Reiver 10/15/84."
After that initial meeting, Mr. Stark and I always got together to talk during social time at Wilmington Coin Club meetings. Of course we usually discussed various Bust coin topics. We also e-mailed from time to time, and our last correspondence was on August 17, 2017. He wrote that he was happy to read in the JR Newsletter that I had met "a dear colleague of decades past, John McCloskey", at the ANA World's Fair of Money.
To read the complete JR NEwsletter issue, see:
JR Newsletter: 26 November 2017 (371) (http://mailchi.mp/0778b80578ee/jr-newsletter-26-november-2017-371?e=9b1d009ea9)
In the previous edition of Paper Money we gave you the 30,000 foot view of the Obsoletes Database Project (ODP) found at www.spmc.org/obs/. Here we'll get much closer to the ground, so hang on as we come in for a landing.
Before we get too far along I'd like you to check out the home page. Consider this to be a good starting point if you ever get lost. From here you can get to nearly any page on the website, via direct link or the Search utility. As ODP is an SPMC membership benefit, you need to be logged in to get past the home page. In addition to the "above the fold" area on the home page, you'll see sections for Featured Notes (which are notes deemed worthy in some way by our State Experts (SEs)), Unidentified Notes (which users can help identify), and finally Recently Added Notes. The latter should change frequently as SEs post new notes to the database.
Organizational Overview
There are three main elements associated with an obsolete note: Issuer, Design and Note data. Each Issuer may have multiple Designs, and each Design may have multiple Notes. The ultimate goal of ODP is to have a web page dedicated to each and every one of these. Those colorful boxes on the home page track our progress.
At the highest level, there is the Issuer, whose name or title appears on the note. The Issuer has a few core descriptive pieces of information about it, like its title, place of issue (state, city), business character (genuine, fraudulent) and dates of operation.
Sub-categorical to the Issuer are the Designs of notes it has issued. Designs can be assigned based on obvious or subtle differences, for example, the presence of an overprint. If you're on the Issuer home page, you'll see a tab that says "Reported Designs". Click on that to see what Designs have been reported for that Issuer. Each of the Designs is summarized in a graphical box we call a widget. Click on one to drill into the Design page.
Designs have a great many attributes. Among these are Denomination, Design Type (Bank Note, Scrip, College Currency, etc.), Authenticity (Genuine, Counterfeit, Spurious, etc.), Serial Number Type (Handwritten, Printed), Protector (Overprint, Tint), Protector Color, Dimensions (if not standard bank note size), Printer, Design Details and more.
At the bottom echelon of this hierarchy are the notes themselves. When on the Design page, you'll see a tab for "Reported Notes", which will take you a page showing a widget for each of the reported notes. Clicking on one of these will take you its Note page. This includes an image of the particular note, its grade, serial number, etc. One of these notes is designated as the plate note, the one that best represents its design. Additional note information can include its Provenance. Users can claim a note as theirs, and thereby track their collection through the Set Registry, which we will discuss later. For hoard notes, like remainders on the Canal Bank, we can set the Census Count to some large number, so we don't have the need for duplicate entries of identical notes.
Notice when on a Note page, you'll see a trail of links near the top, called breadcrumbs, which show you where you are in the hierarchy. You can easily navigate to the higher tiers through those links.
Catalog and IDN Numbers
SPMC has been responsible for publishing a number of state books on obsoletes over the last fifty years. Every one of these has catalog numbers, in a fashion designed by the author that helps collectors identify the different designs available to them. They are usually composed of a prefix identifying the issuer, and a suffix identifying the design. These state book catalog numbers are included in ODP to the extent possible. We've actually devised two alternate uniform catalog numbers for ODP, one that is descriptive in nature called the SPMC number, and another that is called the IDN (Issuer / Design / Note) number. The SPMC number should at this time be considered experimental, as SEs are permitted to change them at will, whereas the IDNs are fixed and always will be, the numbers being tied to permanent node numbers in the online database. Notice that the URLs for any given Issuer, Design and Note page embeds those node IDs. For example, the corresponding URLs for a note with IDN 68-4014-24044 are:
• Issuer page: www.spmc.org/obs/i-68
• Design page: www.spmc.org/obs/i-68/d-4014
• Note page: www.spmc.org/obs/i-68/d-4014/n-24044.
For more information on the Society of Paper Money Collectors, see: www.spmc.org
To read the earlier E-Sylum article, see:
SPMC LAUNCHES OBSOLETE BANKNOTE DATABASE (http://www.coinbooks.org/v20/esylum_v20n28a09.html)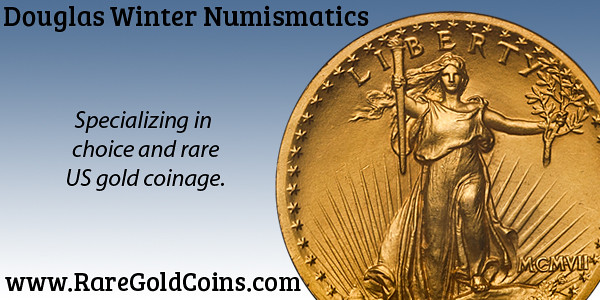 The latest addition to the Newman Numismatic Portal is the 1936 Robert Hendershot auction sale catalog. Project Coordinator Len Augsburger provided the following report. -Editor
Robert L. Hendershott, longtime Missouri and Florida collector, conducted a single auction sale in 1936. The sale catalog recently came through the scanning queue at the American Numismatic Society and caught our attention. Like Eric P. Newman, Hendershott (1898-2005) was born in St. Louis and active in numismatics for a lifetime. Both survived to the remarkable age of 106. The Hendershot (then spelled with one 't') sale catalog contained a number of advanced items, including a Continental dollar, two Gobrecht dollars, a high relief $20, and a 1795 half eagle.
John and Nancy Wilson, who personally knew Hendershott, wrote in 2005: "We asked Bob about the sale. He said that he sent the catalog to the ANA mailing list and also to persons he thought would buy coins. He also said that the bank management didn't like him taking the time off for coin cataloging. He finished by saying that everything in the auction sold, and he made $3,000." The final piece in the sale, lot 763, was an 1856 flying eagle cent – in contrast to Abe Kosoff, who in the 1950s liked to start his auction sales with the 1856. In either case, the superstition seems to have paid off for Hendershott.
Link to Hendershot catalog on Newman Portal:
https://nnp.wustl.edu/library/auctioncompanydetail/510929
Link to John and Nancy Wilson tribute to Hendershott:
https://nnp.wustl.edu/library/periodical/4719
Project Coordinator Len Augsburger offers observations related to content being searched for on the Newman Numismatic Portal. This week's search term is "Washington New Jersey". -Editor

Parsons and Roper lot images
A Newman Portal user searched this week for "Washington New Jersey." I always speculate what the item is before actually looking, and suspected it would be a piece of Washingtonia related to New Jersey. Being an easy clue to guess, I was correct! The Newman Portal identifies an article on the subject by John Griffee, "New Jersey Coppers, Part 33: Maris C," in the September 1996 issue of Penny-Wise.
"Washington New Jersey" refers to the Maris 4-C New Jersey state copper, likely struck in 1785 or 1786. The variety is exceptionally rare with only 3 known. It mates an obverse bust of George Washington with Maris reverse C. An example appeared in Stack's Roper sale in December 1983, lot 298, the same previously appeared in Henry Chapman's sale of the Parsons collection, June 1914, lot 221, at which time the piece was the second known.
The "Washington New Jersey" cent is catalogued as GW-04 in Neil Musante's Medallic Washington, and pedigrees of the three known examples are found in New Jersey State Coppers by Roger Siboni, Jack Howes, and Buell Ish. The proper classification of the piece draws multiple opinions. Is it a Washington piece or a New Jersey copper? Siboni, et al, catalog the piece as an "undated pattern" in the New Jersey series, while Musante places it in the Washington series and writes that the piece had no relation to New Jersey at the time it was struck.
Link to John Griffee article on the Maris 4-C in Penny-Wise:
https://nnp.wustl.edu/library/book/519343?page=11
Link to Stack's John Roper sale (December 1983):
https://nnp.wustl.edu/library/auctionlots?AucCoId=3&AuctionId=516579
Link to Henry Chapman sale of the Parsons collection (June 1914):
https://nnp.wustl.edu/library/auctionlots?AucCoId=20&AuctionId=511100
An extraordinary set of medieval gold coins has been acquired by the numismatic collection at the Princeton University Library. Curator Alan Stahl published this note on November 17, 2017. -Editor

Venice, Andrea Dandolo, 1343-1354, gold ducat
The Princeton University Library Numismatic Collection has just received by bequest the Benjamin R. Bell Collection of Ducats. Bell, who worked as a coin dealer and died at a young age earlier this year, was a collector and scholar of the medieval ducats of Venice and their manifold imitations.
The collection of 190 gold coins is particularly rich in the ducats attributed to Italian, Greek, and Turkish minters and later examples struck on the Indian sub-continent; it also includes many examples of significantly lower weight and fineness than Venetian ducats, which Bell argued to be minted to fit into the Byzantine monetary system. Bell chose to leave his collection to Princeton because of the presence there of a substantial number of coins of these types, which have already served as the basis of research by students and faculty.

Imitation of ducat of Andrea Dandolo, attributed to Turkish minters of Asia Minor
The Venetian ducat established itself in the course of the fourteenth century as the dominant coin of Mediterranean trade, eclipsing in importance Islamic and Byzantine denominations. Some Mediterranean mints identified their rulers on ducat issues copied after those of Venice, but others retained the name of Venetian doges, with only subtle changes in style and inscriptions that allow modern scholars to distinguish them from authentic issues. It is through the careful comparison of the dies and punches used to produce surviving specimens that attributions can be made to the actual issuers. The research potential of the Bell collection is greatly enhanced by accompanying information on the provenance of individual pieces, as well as scientific analyses of their chemical content.
The large collection of imitation ducats acquired by Princeton as part of the Latin Orient Collection in 2007 with the support of the Stanley J. Seeger Hellenic Fund has already served as the basis of the research of Sarah Kampbell, who received her Ph.D. in History in 2013. With the Bell Collection added to its existing holdings, Princeton now has by far the largest public collection of the series, which is increasingly understood to have played an important role in the commerce of the eastern Mediterranean and the Near East in the medieval and early modern periods.

Filippo Maria Visconti, 1421-36, gold ducat minted in Chios
To read the complete article, see:
PUL receives Bell Collection of Ducats--an extraordinary set of medieval gold coins (https://library.princeton.edu/news/rare-books/2017-11-17/pul-receives-bell-collection-ducats-extraordinary-set-medieval-gold-coins)

1785 Connecticut copper minted from dies engraved by Abel Buell
Colonial Newsletter editor Christopher R. McDowell writes:

1787 Fugio struck in 1788 from dies engraved by Abel Buell
For more information about the New Haven Museum, see:
http://www.newhavenmuseum.org/
Chris adds:
Query: Large Size Delaware Tercentenary Medal
Michael Sanders writes:
I don't know, but I forwarded the question to our resident Medallic Art expert, Dick Johnson. -Editor
Dick Johnson writes:
To read Dick's Medal Blog, see:
https://medalblog.wordpress.com/
Query: Engraver Robert Savage Information Sought
Ondrej Tucek writes:
Can anyone help? Thanks. -Editor
Query: Allan Forbes Medal Identification Sought
Anne E. Bentley of the Massachusetts Historical Society writes:
I reached out to reader Frank Draskovic of the Orders & Medals Society of America (OMSA). -Editor
Frank writes:
Great, thanks! Can anyone else help with this? -Editor
PCGS Type 1.0 Holder Sold
David Schwager writes:
The march of coin slab collecting continues. I think it's great to see this level of interest in the history of our hobby. Ephemera of all sorts is rare, including early grading service holders. -Editor
To read the Coin World article, see:
1943-S half dollar in first generation PCGS slab brings premium (https://www.coinworld.com/news/us-coins/2017/11/1943-s-half-in-early-pcgs-slab-realizes-multiples.html)
To read the complete lot description, see:
1943-S Walking Liberty Half Dollar PCGS MS-65 OGH (1st Gen - White Label Rattler) (https://www.greatcollections.com/Coin/517284/1943-S-Walking-Liberty-Half-Dollar-PCGS-MS-65-OGH-1st-Gen--White-Label-Rattler)
For more information on PCGS holder history, see:
PCGS Museum of Coin Holders (https://www.pcgs.com/holders/Gen1.0)
Versions of Crosby's Early Coins of America

Don't forget that NBS has an Instagram account as well. Volunteer Kellen Hoard posted this image submitted by Frank Noel. -Editor
Frank Noel writes:
To view the NBS Instagram feed on the web, see:
https://www.instagram.com/numismaticbibliomania/
To read the earlier E-Sylum article, see:
Numismatic Bibliomania Society (NBS) Creates Instagram account (http://www.coinbooks.org/v20/esylum_v20n38a03.html)
The Coin Dealer was launched by Krause Publications as a monthly with the August, 1963 issue in quarto format on heavy newsprint and printed in one color over black and white. The first cover featured a vintage Kent Company coin board from 1935, its color changed to a fanciful pink. It was seeing this issue on eBay that got me started in collecting the publication.
The format changed to octavo with Volume 3 at the beginning of 1965, and the cover was now multi-color on slick paper, though the pages remained b&w with a single color added to just a few pages. Publication stopped after the April, 1966 issue, but The Coin Dealer returned in July under new ownership. The size was unchanged, but both the cover and pages were thereafter newsprint in b&w only. The weight of this paper was reduced by the September, 1966 issue, which is quite flimsy and the last one in my collection. This may have been the final issue, as the coin hobby was in a deep slump at the time.
Other than listing Chester L. Krause as publisher, the early issues provide no credits. When KP adopted the octavo format in 1965, a full listing of staff was provided. In addition to Krause as publisher, the roster included Executive Editor Edward C. Rochette and Managing Editor Alfred J. Varner. I don't recognize a single name among the remaining staff credits. The very first issue opened with the reasons for creating a publication devoted solely to the "manufacturer, supplier and dealer... It is to you this publication is devoted."
The new owner in 1966 was Middaugh Printers of Sugarcreek, Ohio. Editor and Publisher was Wade Middaugh, a name that means nothing to me. In his first editorial message, Middaugh proclaimed that "Editors like Mr. Krause and his staff we are not...but we have been printers for a number of years and coin collectors for a few..."

July, 1965 and July 1966 Issues
There are some great articles in The Coin Dealer, such as an illustrated profile of Empire Coin Company during its peak years of operation, just before it was absorbed into Paramount International Coin Corporation. Industry news includes announcement of new coin shops, the hiring of new persons by well known companies and the debut of new coin albums and assorted hobby gadgets. The ads are very entertaining, as coin collecting was seen as an activity that could only grow at the time. Sadly, the years 1965-67 brought a heavy dose of reality and many casualties among both businesses and products.
Who would own the copyright today? This would be a useful publication to include on the Newman Numismatic Portal. Do any of our readers have a complete set? -Editor
COIN BOARD EPHEMERA
I continue to discover new references to coin boards among some of the more obscure numismatic publications. One of my favorite hunting grounds is The Coin Dealer, a trade paper for coin dealers issued in the 1960s by Krause Publications. In the October 2, 1963 issue I found an ad for the American Standard Coin Book, a descendent of the little guide illustrated on Oberwise coin boards during the late 1930s and early '40s. It was published by Joe's Los Angeles neighbor, R(inaldo) A(lexander) Wilson, Sr.
This is illustrated below, along with a preprinted envelope for J. Oberwise & Company that was mailed 11 years before Joe put out his first coin boards. The address of his bungalow residence/office is immediately recognizable, but he was still in the building trade at the time. I suspect that addressee Ida S. Metcalf may be his longtime girlfriend whom he married on his death bed, but only the first name is a match.
COIN BOARD REVIVALS
Though the classic era of coin board publishing ended around 1948, this format has been revived from time to time. A nice item from 1972 is shown below. This one-a-year board for Lincoln Cents was published by NELCO in Orlando, Florida. In all likelihood, NELCO stands for someone's abbreviated name or initials followed by "Company," but I don't know that person's identity. The artist signed his name, Bob MacCourt, which could provide some clue.
Another "modern" coin board is one that dates from 1965. It was intended to display a collection of Lincoln Cent mint error types arranged sequentially. While an interesting concept, it doesn't really allow for the fact that error coins are often misshapen or of the wrong size for the openings!
This board was published by MARGOOD, which is an abbreviation of the creators' names: Arnold MARgolis and Mort GOODman. Both were very well known in the error coin field at the time, though Goodman later got in trouble for creating fake doubled-die cents dated 1969(P). Because of this action, the Secret Service impulsively seized several of the genuine 1969-S doubled-die-obverse cents and destroyed them, despite pleas from numismatic experts who'd authenticated them.
Also shown is an ad from the September, 1967 issue of COINage Magazine, which reveals that MARGOOD boards were priced at $2.95. They're quite rare today, and I've seen only three examples.
I knew Arnie Margolis and built his first web site for him, but I was unaware of his error coin boards. Interesting concept, but difficult to execute as Dave mentions. I've never seen one of these. -Editor
For more information, see Dave's web site:
http://www.coincollectingboards.com/
Dick writes:
Engraving. Preparing a surface with incised lines or cavities – by hand, machine or computer – to create a design in metal, often to prepare a die for reproducing that design in struck objects. A three-dimensional image is required for every coin and medal, thus engraving in some form is the only method (except chemical etching) of creating that image and has been employed for every coin and medal ever created for all time! The first coin 640 BC was struck with a hand engraved die and engraving is still used today for the millions of coins and medals produced worldwide every day. Engraving creates the image we see, the lettering we read, the design we view, the entire surface reproduced by any item produced by die striking.
CLASS 04.1 16 pages, 6,300 words
Coins and Coining. The objects used in trade, buying and selling, plus the process of producing struck pieces in a press with dies imparting a design on both of two sides. Coins, made since 640 B.C., touch the daily life of every person on earth involved in commerce since that time. Even with substitutes for coins – paper money, checks, credit cards, or even electronic transfer of payments – the requirement for coins is so enmeshed with every transaction that their need continues into the third millennium.
CLASS 06.7 13 pages, 5,000 words (estimate)
Dies and Diemaking. Tools for impressing the relief design into a blank during striking and creating these tools by any method – cutting by hand, milling by machine (including pantographic reduction), or by hubbing. Dies are made by creating the cavities and surface contours in a prepared piece of iron or steel. They are used in pairs to stamp a coin or medal, to impress specially prepared blanks (of proper thickness, shape and composition) by pressing both sides of the blank at one time in a press. The blanks are not heated, but struck at room temperature by dies in a process called cold coining.
CLASS 06.4 8 pages, 4,300 words
Pantograph, Die-engraving Pantograph. A machine for reducing three-dimensional bas-relief designs while simultaneously cutting a steel die. The mechanical engraving machine, which was early called a portrait lathe and later called a reducing machine among other names, eliminates the requirement of manual labor to meticulously cut dies by hand engraving. It had the further advantages that many dies could be cut from one pattern, more than one size die could be reduced from the same pattern, the pattern could be seen complete before being placed into production of diecutting, and the ease of which design errors could be corrected.
CLASS 06.4 6 pages, 3.600 words
Edge Lettering and Numbering. Marking of any kind – letters, symbols, figures or ornaments – which is placed on the edges of numismatic or medallic items to add decoration, security or additional information about an item. This information may include such data as the identity of the artist, issuer or maker (often in the form of initials, hallmark or logo), the fineness, composition, serial numbering, maker's location, size of edition, copyright, data omitted from the design, the recipient's name or a variety of other facts or symbols.
CLASS 06.4 5 pages, 3.100 words
Electroform, Electroforming. A metal object made by electrodeposition, a galvano or electrotype, and the process of its creation. Electroforming, like electroplating, is a form of the electrolysis of metal. The two processes differ in that electroplating coats an existing object with metal, electroforming creates a complete, newly formed object. Electroforming requires a matrix or pattern, upon which metal is deposited, building up in time the required thickness of the object.
CLASS 07.4 5 pages, 2,950 words
Finish and Finishing. Any process that is performed to a medallic item (coins have no applied finish) after it is struck or cast; including antiquing, patinating, enameling, plating, fabricating, lacquering, edge stamping, mounting, other. At a plant that manufactures medals, other than the pressroom, the finishing department is the second largest department. Every struck piece, other than coin finish and proof surface, must pass through this finishing department for a number of processes to be applied to each piece, giving every medallic item its final color, appearance, protection and, often, its mounting.
CLASS 07.1 4 pages, 2,750 words plus 79 word list
Medal Manufacturing. The production of medallic items, usually diestruck on presses (larger items are cast or electroformed), often smaller medals are made at mints as an ancillary activity to coin production. Medal making as an industry, with separate companies specializing only in making medals and similar products, did not exist until the early 19th century in Europe and not until 1892 in America.
CLASS 12.4 4 pages, 2,459 words
Mints and Minting. The factories and the procedures that create, that produce coins and medals. Mints and minting have flowed closely the rise of industrial activity of any country. Along with an increased industrial activity comes an increasing need for coins; this brings pressure for any nation to manufacture their own coins and medals. Prior to this, of course, countries obtain their coins and medals from custom mints, either private mints or the national mints of other countries.
CLASS 12.2 4 pages, 2,400 words (estimate)
Medal Collecting. Acquiring and bringing together a number of medallic specimens of some related theme, as a topic or thematic. Unlike coin collecting, which is dominated by dates and mintmarks within series, at least in the United States, medal collecting is far more dramatic. It encompasses a universe of varying designs, larger sizes, higher relief, more artistic treatment, far more topics to collect, and better condition of specimens (since, unlike coins, medals do not abrade by circulating). Once only royal families collected medals, exchanging gift medals among themselves. Today medal collecting can be enjoyed by people of all walks of life. However, it does require immense curiosity and a strong intellect for the art and history that medal collecting entails.
CLASS 13.1 3 pages, 2,350 words
Looking for the meaning of a numismatic word, or the description of a term? Try the Newman Numismatic Portal's Numismatic Dictionary at: https://nnp.wustl.edu/library/dictionary
Amazing. Dick's work is a lifetime effort, and it shows. What a great reference! -Editor
John Lupia submitted the following information from the online draft of his book of numismatic biographies for this week's installment of his series. Thanks! As always, this is an excerpt with the full article and bibliography available online. This week's subject is dealer E. F. Gambs. -Editor
Ernest Franz Gambs (1858-1902), in 1880 located at 621 South Fifth Street, St. Louis, Missouri, and earlier located at 413 South 4th Street, St. Louis, Missouri; later about 1882 he was located at Box 2631, San Francisco, California, and then to 4 Sutter Street, San Francisco, California, and by 1886-1889 to 234 Montgomery Street, San Francisco, California.
In 1872, he published The Philatelist (1872-1876), began as a stamp dealer but diversified out and became a coin and stamp dealer. In 1876, he continued publishing changing the name to, the St. Louis Philatelist (1876-1882). Later, after 1882, he continued publishing changing the name to, The California Philatelist, Vol. 1-16 (1882-1900). He had a coin department for his magazine. He published a Price List for Rare American Silver and Copper Coins, the 7th edition in 1890.
A biographical sketch of Gambs appeared in 1888 in The Badger State Philatelist, February issue...
On the morning of February 7, 1902, he was found gassed to death in his bed at 1815 Devisadero Street, San Francisco, California. It was believed the pilot light on the stove went out without his being aware while sitting up in bed reading his correspondence asphyxiating him. The San Francisco Call reported, "He had fallen asleep over his letters."
To read the complete article, see:
GAMBS, ERNEST FRANZ (https://sites.google.com/a/numismaticmall.com/www/numismaticmall-com/gambs-ernest-franz)
* * * * *
The entire inventory of the Lupia Numismatic Library is for sale. Individual items will be available before the remaining archives are broken up into parcels sold at philatelic auctions in the U. S. and Hong Kong. Check NumismaticMall.com frequently as dozens of new items with estimates will be posted daily until everything is sold.
All inquiries will be given prompt and courteous attention. Write to: john@numismaticmall.com .
Eric P. Newman: The Graphic Novel

Pete Smith writes:
Eric's Monument

For a century Mr. Newman (or Eric as he preferred to be called) led a life that was numismatically prolific. And while many know him today as creator of one of the great coin collections ever assembled, his real contributions to our hobby run deep and long. I met Eric several times, encounters that had a profound impact and continue to inspire me. Eric, you will be missed but never forgotten!
On the eve of Eric's passing, I reached out to Joel Orosz, for a few words. Joel knew Eric extremely well, and was co-author of his recent biography, "Truth Seeker: The Life of Eric P. Newman." Orosz offered these thoughts:
To read the complete article, see:
GREYSHEET: NUMISMATIC HOBBY MOURNS THE LOSS OF AN ICON: ERIC NEWMAN PASSES AT 106 (http://blog.greysheet.com/greysheet-numismatic-hobby-mourns-the-loss-of-an-icon-eric-newman-passes-at-106/)
To read the earlier E-Sylum articles, see:
Volume 20, Number 47, November 15, 2017 (http://www.coinbooks.org/v20/club_nbs_esylum_v20n47.html)
MORE ON LIFE OF ERIC P. NEWMAN (http://www.coinbooks.org/v20/esylum_v20n48a15.html)
MORE TRIBUTES TO ERIC P. NEWMAN (http://www.coinbooks.org/v20/esylum_v20n48a16.html)
Kerry Wetterstrom writes:
Thank you. Jerry was a great guy; I miss him as well. -Editor
To read the earlier E-Sylum article, see:
GERALD L. KOCHEL (1932-2017) (http://www.coinbooks.org/v20/esylum_v20n48a06.html)
Eastern States Numismatic Association (ESNA) Can anyone tell us more about the Eastern States Numismatic Association? I know Charlie Davis edited a great but short-lived journal for the group called Numisma. The ANS library only has vol. 1, no. 2 (Winter 1998). It incorporated the MANA Journal and GENA Lamp. All three organizations are dormant or defunct.
Middle Atlantic Numismatic Association (MANA)
Here's some information on the MANA Journal, from an article on Walter Breen's publications by David Fanning in the Summer 2004 Asylum:
Laurese Katen was also an editor of the MANA Journal.
Great Eastern Numismatic Association (GENA)
I found many references to the Great Eastern Numismatic Association conventions on the Newman Numismatic Portal but little about the organization itself or its publications.
Can anyone tells us more about the history of these three organizations? Would anyone have significant runs of their periodicals? Contact me at whomren@gmail.com . Thanks.
I happened across a relevant gem for the holidays: A 1934 Choice Uncirculated Abundance silver coin in lot 6347. The coin was designed by Albert Laessle and only 125 of them were ever struck. The striking beauty of the coin immediately swept me off my feet.
On the obverse, we are treated to a gorgeous ear of corn reminiscent in style to the French fleur-de-lis, with an inscription encircling the top perimeter of the coin reading ABUNDANCE.
The reverse of the coin was even more majestic, featuring a proud turkey with outstretched breast strutting gallantly toward an unseen objective. The word AMERICA is displayed in the upper-left quadrant of the coin, while ALBERT-LAESSLE claims the lower-right.
To read the complete article, see:
A Thanksgiving gem at Stack's Bowers (http://news.coinupdate.com/a-thanksgiving-gem-at-stacks-bowers/)
After about a year and a half, the coin dealer I was working for had to go out of business due to health reasons. During my time there I had met Mr. Graeme M. Ton Jr., of Gulfport, Mississippi, who was one of the leading small-size U.S. note dealers in the country. Mr. Ton not only quickly befriended me, he also gathered me under his wings and started helping mold me into a paper-money dealer. One day he called to put me in touch with another prominent dealer in U.S. obsolete currency, Mr. Don Fisher, of Decatur, Illinois. Don had a deal of about $1,200 worth of CSA notes he wanted to sell. Mr. Ton told him of me and suggested that I buy them. When Don called me I knew right away it was a great deal for the price. Part of it was 50 consecutive 1861 $50 notes (T-8's) in choice grade. They were in an original envelope from the French consulate in New Orleans—with writings and the seal attached, in French! After agreeing to a deal with Don where I could sell the notes and pay for them over time, I was off and running.
It was that group of CSA notes, a small group of CSA bonds, and a few other miscellaneous notes that served as my first sales offering to collectors in the spring of 1976. It was a simple hand-typed, double-spaced one-page listing on front and back, with one-fourth of it filled with hot air!
During this early period in my career, I met Mr. Austin M. Sheheen Jr., of Camden, South Carolina. He is well known as being the "King of S.C. Paper Money" collectors. He wrote the definitive reference on this subject in 1960 and updated it with his superb 2003 edition. This relationship sparked my interest in collecting South Carolina notes and it has been a very rewarding experience over the years. Austin's friendship and guidance has been a cornerstone in helping me during my years of being in the paper money business and hobby.
Another person that became a very good friend early on was Dr. Douglas B. Ball of New York City. Having Doug as a friend and mentor was very beneficial as his expertise on Southern States currency was always available when I needed it. His untimely passing was a great loss to all in our field.
Shortly after moving back home to South Carolina in 1977, I met paper-money dealer Thomas Denly of Boston, Massachusetts, who had started his business just prior to the start of mine. We became quick friends and for 30 years he has always been there to share his vast knowledge of paper money and help in any way that he can. (If only he were just a better fisherman!)
All of those mentioned played significant roles in the foundation and development of my career. Their contributions greatly enhanced my being able to write this book and I have very deep feelings for all of them.
I was just out of high school in that period and started receiving Hugh's price lists. I bought several common high-grade Confederate notes and later some Civil War-era scrip. I was pleased to finally meet Hugh many years later at an ANA convention. -Editor
To read the complete article, see:
The enigma of Southern States currency (http://news.coinupdate.com/the-enigma-of-southern-states-currency/)
This article is a nice overview of the Bank of Japan's Currency Museum. -Editor
From bolts of cloth to shimmering golden discs, from bags of rice to ingots of silver, currency has taken on many forms through Japan's history. And as modern society moves increasingly to credit cards and electronic payments, it is good that a museum in Tokyo has been created to record the history of physical money.
The Currency Museum, which is part of the Bank of Japan's Institute for Monetary and Economic Studies, was opened in 1985 as part of the commemorative events to mark the central bank's 100th anniversary three years previously. Its aim is to collect, preserve, and study historically important currency-related materials, with an emphasis on Japanese money.
The basis of the museum's exhibition is the Sempeikan Collection, which was gathered over many decades by renowned numismatist Tanaka Keibun (1884–1956). Tanaka collected historically important examples of currency from Japan and across East Asia, with a particular emphasis on China. The collection was held at the Sempeikan museum, but was donated to the Bank of Japan in 1944 toward the closing days of World War II to ensure its safety.
The museum occupies part of the bank's premises in the Nihonbashi district of Tokyo, the same spot where the kinza, or gold mint, stood in the Edo period (1603–1867). Here gold coins were created until the closing days of the shogunate. Not far away is the Ginza district, which takes its name from the mint for silver coins established here in 1612, but is today the city's swankest shopping area.
The museum has several excellent examples of gold ingots that were used as currency, along with oval gold coins known as oban—larger than a man's hand and worth seven of the smaller oval coins, koban, that are larger than a man's hand. It also displays stamped gold ingots that were produced in the sixteenth and seventeenth centuries, each of which is about 95% pure gold and weighs some 375 grams.
To read the complete article, see:
Money Through the Ages: A Walk Through Japan's Currency Museum (http://www.nippon.com/en/features/c04501/)
Counterfeit coins keep getting scarier and scarier. But nearly anything humans can make, other humans can detect. This November 14, 2017 release by NGC describes a transfer-die forgery of a 1825 Bavaria Coronation Thaler. -Editor
In numismatics, there is a constant battle against the proliferation of counterfeits. With technology advancing at an exponential rate, the counterfeiters are unfortunately able to more accurately replicate collectible coins.
This arms race between counterfeiters and authenticators is making the coin market an increasingly dangerous place. Most notably, there has recently been an increase in high-quality transfer die counterfeits into the marketplace. These fakes are made by essentially cloning a genuine coin. One such example of a coin that has been "cloned" in this way is the 1825 Bavaria Coronation Thaler (below).
It is clear from the photos above that these are two very different coins. There are many differing marks and scratches, and the toning is different on both. However, note the areas circled in red. These highlight marks and abrasions that are not inherent to the original design of the coin and yet are still visible on two separate examples.
Authenticators know that it is extremely unlikely for two genuine coins to have contact marks in the exact same locations, so if two coins show identical abrasions, there is a very good chance that they are fake. These recurring marks are known as "repeating depressions" and are commonly seen on transfer die counterfeits. They occur when any abrasions or imperfections on the "host" coin are transferred to the false die. These imperfections are then struck directly into every coin those counterfeit dies strike.
Be sure to read the complete article online for more information. -Editor
To read the complete article, see:
Counterfeit Detection: 1825 Bavaria Coronation Thaler (https://www.ngccoin.com/news/article/6186/counterfeit-taler/)
Aris Maragoudakis, Director of World Currency Auctions at Stack's Bowers published a blog article November 22, 2017 about two rare and interesting WWII Australian internment camp notes. -Editor
In our January NYINC sale we are offering two Internment Camp notes from Hay, New South Wales. The notes were issued for use within Internment Camp 7. The issue was printed in three denominations; One Shilling, Two Shillings, and Sixpence. With most pieces stamp cancelled, or destroyed, very few survivors exist. Seldom are these available lightly circulated and fully original like the pieces we are offering.
The notes, which were designed by George Teltscher, show a coat of arms with a sheep flanked by a kangaroo and emu with a ribbon below that reads "Camp Seven Bank." When looking at the sheep's fur, noticeable is Camp Leader Andrew Eppenstein's last name engraved in the coat. His signature on the Sixpence appears at left making it one of the most desirable of the three combinations for that type.
In addition to the hidden Eppenstein engraving in the sheep, the notes also include additional hidden words. WE ARE HERE repeats in the barbed wire that surrounds the note; this was the theme song of the internment amp. At left of the kangaroo, secretly written, is the ship name HMT Dunera, the ship that transported the detainees from Liverpool to Australia. At right of the emu vignette Liverpool to Hay appears to be written, signifying the journey taken by the detainees. It has been said within the coats of the sheep on the reverse of the note, the names of other internees can be seen upon very close examination.
The Two Shillings is the highest denomination of the series from Camp 7. Mendel and Stahl signature. The bright orange colored paper shows gorgeous detail and is absent any cancellations. The sheep on the reverse show the number 7 for the camp, in addition to the names of the internees inscribed in the wool. "THIS NOTE IS VALID ONLY WITHIN THE BOUNDARIES OF CAMP SEVEN INTERMENT CAMP HAY" is printed in bold on the reverse along with "The Bank is under no obligation to honour this Note if presented by Holders outside of this Camp." in italics. Additional history of these notes includes being printed by Harry Byers in the newspaper Riverine Grazier's printing station. It is believed that the total amount printed for the Two Shillings denomination is 2,000; considerably less than the 4,000 One Shilling pieces printed. It is also believed that of the around 9,000 total pieces produced for the series, only 200 survived.
To read the complete article, see:
Two Scarce World War II Camp Seven Bank Internment Camp Notes (http://www.stacksbowers.com/News/Pages/Blogs.aspx?ArticleID=2753)
Stack's Bowers Numismatist & Cataloger Chris Chatigny wrote about an offering of the rare Canada 1921 50 cent piece in the firm's November 23, 2017 E-Newsletter (Vol. 6, No. 48). -Editor
This preview for the Stack's Bowers Galleries January New York International Auction is a fantastic rarity from our neighbor to the north, Canada. The coin featured here is a quintessential Canadian rarity, colloquially known as the "King of Canadian Coins." The 1921 50 Cents issue had an initial mintage of 206,398 pieces, although according to Charlton, contemporary demand was not great for the 50 Cent denomination. Approximately 28,000 pieces were issued from 1921 to 1929. Most experts believe those issued were dated 1920.
When demand for the denomination resurfaced at the turn of the 1930s, John Honeyford Campbell - the mintmaster - decided to melt the 1920 and 1921 issues and then re-coin the silver with the 1929 date. Campbell worried that if the 1920 and 1921 issues were dispersed in 1929 the general populace would suspect they were counterfeits due to the large quantity and old dates. It is believed that approximately 75 pieces dated 1921 survived the melting pot. Some survived through the sale of Specimen sets (like the present example) with some circulation strikes sold to visitors to the mint as well.
The design features the stern visage of King George V, with legend around. The reverse features a four line inscription: "50 / CENTS / CANADA / 1921", all surrounded by a wreath, with a crown at top. Beautiful dusty rose toning accents the surfaces and design alike, with brilliant iridescent highlights and excellent eye appeal. This example is housed in an older generation green label PCGS holder. It is the sole example at this designation, with just three examples certified finer (all at PCGS: two examples at SP-64 and one example at SP-65).
Here's a selection of interesting or unusual items I came across in the marketplace this week. Tell us what you think of some of these. -Editor
MYSIA Kyzikos Electrum Hekte

Material: Gold
Geographical Origin: Greece (ancient)
ASIA MINOR - MYSIA, Kyzikos
Electrum Hekte, ca.500-450BC, ca.13mm, ca.2.6g.
Triton reclining to left; below, tunny to left./Quadripartite incuse punch.
SNG Paris 276, Von Fritze 126
Pretty (unusual) coin. -Editor
To read the complete lot description, see:
Greek antiquity - Asia Minor. Mysia, Kyzikos, Electrum Hekte, ca.500-450BC. (https://auction.catawiki.com/kavels/15025477-greek-antiquity-asia-minor-mysia-kyzikos-electrum-hekte-ca-500-450bc)
Elis Olympiad Silver Drachm

ELIS, Olympia. 134th-143rd Olympiad. c. 244-208 BC AR Drachm, 4.68g (19mm, 1h). Eagle flying right, tearing at hare held in talons / Thunderbolt with double volutes above and wings below.
To read the complete lot description, see:
http://www.shannaschmidt.com/coin-of-the-week/
1794 Starred Reverse Cent

S-48 *** This magnificent rarity is a member of the 100 Greatest U.S. Coins and an important part of that registry set. The S-48 is the only Large Cent with small stars placed between each denticle on the reverse. Essentially a one year type and rare die marriage. Only a handful exist in collectible condition with most being very low grade or damaged, and they still bring 25k.
To read the complete lot description, see:
1794 1C STARRED REVERSE S-48 *** PCGS F15BN (http://hlrc.com/Inventory/CoinViewer?id=868140001&c=23)
1837 Feuchtwanger Cent

1837 Feuchtwanger 1c NGC XF40 [HT-268(6I)]
DLRC #: 1368973 // PCGS #: 20001
Popular private issue token. Listed in the Redbook.
I ran across this on the David Lawrence site. I've owned a few of these in the past. Fascinating piece available in many varieties. -Editor
To read the complete lot description, see:
1837 Feuchtwanger 1c NGC XF40 [HT-268(6I)] (https://www.davidlawrence.com/rare-coin/1368973)
1917 Red Cross Liberty Tournament Medal

As far as "War Effort" medals go, the sterling silver 1917 Red Cross "Liberty Tournament" medal from the very first Red Cross War Effort golf tournament is among the finest. The United States entered World War I with President Woodrow Wilson's declaration of war in April 1917. All sports associations quickly canceled upcoming tournaments. The USGA went a step further and immediately scheduled its first widespread "War Effort" fundraising exhibition tournaments - a practice it would continue throughout World War I and again during World War II. Well,
the 1917 Liberty Tournament was where it all started. The USGA organized exhibition matches at 485 of its member clubs to be held on July 4, 1917 - less than 3 months after the declaration of war. Participating in these matches on the 4th of July in 1917 were almost every accomplished golfer of note, including Francis Ouimet, Jim Barnes, Jerome Travers, Chick Evans, Jock Hutchinson, and two young up and coming golfers named Bobby Jones and Walter Hagen.
Neat item, with an interesting story. Manufactured by Tiffany & Co. -Editor
To read the complete lot description, see:
Lot # 134: 1917 Red Cross Liberty Tournament Tiffany & Co. Medal (1st War Effort Tournament) (https://greenjacketauctions.com/bids/bidplace?itemid=22399)
Pope John XXIII Gold Medal

Description: ITALIA. VATICANO. John XXIII, 1958-1963. Medaglia d'oro s.d. (1962). Opus R. Signiori. 65 g.; 40 mm.
ORO. 900 fine. Prooflike. FDC
Papal medals are an interesting series. This one relates to the transformational Second Ecumenical Vatican Council, opened in 1962. -Editor
To read the complete lot description, see:
Lot 480: EUROPEAN COINS & MEDALS (https://www.invaluable.com/auction-lot/-1-c-1D84416A8C)
The finds were made in Abu Qir Bay, during excavations by the Egyptian Ministry of Antiquities' Underwater Archaeology Department and the European Institute of Underwater Archaeology.
Three gold coins dating back to Rome's first emperor, Augustus, who ruled from 27 BC to 14 AD, were also discovered around 12 miles (20 km) off the coast.
A votive bark, or boat, depicting the pharaonic god Osiris, was found at the site of the submerged ancient city of Heracleion, dubbed the Atlantis of Egypt. Enormous statues, golden jewellery and hieroglyphic tablets have previously been uncovered at the location.
To read the complete article, see:
2,000-year-old Roman shipwrecks with stunning gold coins and a 'royal head of crystal' are discovered off the coast of Alexandria (http://www.dailymail.co.uk/sciencetech/article-5104297/Archeologists-Roman-shipwrecks-Egypts-north-coast.html)
Lions appear on coins at the very dawn of coinage, and many rare and spectacular ancient coins portray the king of beasts.
The earliest image to appear on any coin is the head of a roaring lion on the electrum coins of the Lydians, an Indo-European people who may have invented coinage around 650 BCE (perhaps a little earlier, the date is controversial). Lydia's capital was Sardis, and they traded extensively with their Greek neighbors, who quickly adopted the use of coins and the lion imagery. The prosperous Greek town of Cyzicus, for example, which frequently changed the design of its electrum coins, used a crouching lion (c. 500 – 450 BCE) above its city emblem of a fish[3]. Croesus, the last king of Lydia (reigned 560 – 546 BCE), innovated the production of pure silver and gold coins (at a ratio of about 13:1) in a wide range of denominations, all bearing the image of a lion confronting a bull.
To read the complete article, see:
Lions on Ancient Coins (https://coinweek.com/ancient-coins/lions-ancient-coins/)
2017 Whitman Baltimore Coin Expo Programs


Left: Whitman Baltimore Coin Expo November 2017 Program
Right: Colonial Coin Collectors Club 2017 Convention Program
In my rush to complete my last diary, I forgot to include these scanned images of souvenir programs from the November 2017 Whitman Baltimore Coin Expo.
November 2017 Nummis Nova Dinner
And better later than never I suppose, is this diary of the November 2017 dinner of my Northern Virginia numismatic social club, Nummis Nova. It occurred on Tuesday, November 14th. Roger Burdette was our host, and we met at J. Gilbert's Steakhouse in McLean, VA.
I arrived early and took a seat in the bar area. After a few minutes Dave Schenkman and Gene Brandenburg arrived, followed quickly by my guest for the evening, Steve Roach of Coin World. The four of us then made our way over to our table for the evening. In ones and twos the rest of our group trickled in, including Robert Hoppensteadt, Eric Schena, Julian Leidman, Steve Bishop, Jon Radel, Wayne Herndon, Chris Neuzil and our host Roger. We had a small semi-private room, and it worked well. Here are a couple photos taken by Gene Brandenburg (thanks!)

Jon Radel, Roger Budette, Chris Neuzil

Clockwise from left: Wayne Homren, Steve Roach, Mike Packard, Eric Schena, Julian Leidman, Dave Schenkman
Conversation topics as usual were all over the map. Steve and I talked about the late artist J.S.G. Boggs and wondered what might happen to the artwork and files in his estate. Steve told us about his own collecting specialty, large size plaques by coin artists. And there was a lot of talk about cats.
Chris Neuzil writes:
Numismatics On Display

For show-and-tell I brought two recent purchases from Kolbe & Fanning: Benjamin Franklin in Terra Cotta by Richard Margolis, and the leaf book published by George Frederick Kolbe with a page from first book illustrated by images of coins and medals, Illustrium Imagines.
Robert brought this nice coin featuring Roman architecture. He sends this attribution:
Steve Bishop had a couple nice Morgans and a very large and unusual Finnish medal.

1995 Finnish Art Medal of the Year - Earthquake

1883 Morgan Dollar PCGS MS64+DMPL

1900-O Morgan Dollar NGG MS64 Toned
David Schenkman brought two interesting items. He writes:
Dave adds:
To read the earlier E-Sylum article, see:
WAYNE'S NUMISMATIC DIARY: NOVEMBER 12, 2017 (http://www.coinbooks.org/v20/esylum_v20n46a22.html)
Last week I published a list of web sites in the category of "coin makers" - the creators of numismatic items including bullion coins, fantasy coins, circulation coins, medals, tokens and (because I didn't know where else to put them), banknote makers. Perhaps "numismatic item manufacturers" is a more accurate term, if long-winded. Perhaps just "Manufacturers" or "Makers". Anyway, readers responded with some great suggestions to add to the list. -Editor
CHALLENGE COINS
Bob Fritsch writes:
All About Challenge Coins
Challenge Coin Company LLC
Challenge Coins +
Challenge Coins 4 Less
Coinforce
Coins For Anything
Custom Challenge Coins
Limited Challenge Coins

Bob adds:
SCOTLAND AND AUSTRIA
David Powell writes:
Thanks. The Kirkwood site is a work in progress. I'd love to see examples of their work, but the site is just a shell right now. Guess that Internet-thingy is just a passing fad anyway... -Editor
Kirkwood
Alex Kirkwood & Son Limited

Schwertner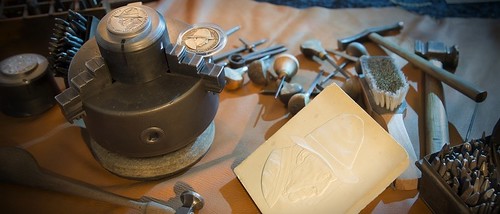 GERMANY
Björn Schöpe of CoinsWeekly writes:
The State Mints of Baden-Wuerttemberg

Thanks. Björn included a press release which I've published as an article elsewhere in this issue. -Editor
INDIA
Greg Meyer writes:
India Govenrment Mint
India Government Mint (Hyderabad)
India Government Mint (Kolkata)
India Government Mint (Mumbai)
India Government Mint (Noida)

Currency Note Press (Nashik)
Bank Note Press (Dewas)

Thanks, everyone! I've added all of these web sites, plus one I realized on my own had been left out: Mexico. Please let me know if you discover or think of other sites appropriate for our list. -Editor
MEXICO
Below is one I had to leave off the list. But perhaps someday we'll have a category for non-numismatic sites that are nonetheless useful for certain areas of numismatic research. -Editor
Anne E. Bentley of the Massachusetts Historical Society adds:
Colonial North America at Harvard Library
To read the earlier E-Sylum article, see:
A LIST OF COIN MAKER WEB SITES (http://www.coinbooks.org/v20/esylum_v20n48a23.html)
Here is a press release about the new web site of the State Mints of Baden-Wuerttemberg. -Editor
The State Mints of Baden-Wuerttemberg have launched their new website featuring a wealth of interesting information on technical aspects related to the minting of coins and medals. If you want to learn more about the new polymer coin or the manufacturing of their famous art medal, you can find detailed information at www.mintbw.de.
The State Mints of Baden-Wuerttemberg launched their new website. It offers cutting-edge information for everybody interested in the technical side of minting coins and medals. Whether with a computer or a laptop, a tablet, or a smartphone – the up-to- date information is accessible everywhere. If you want to gain first-hand knowledge, you have found just the right site.
With 80 employees in Karlsruhe and Stuttgart, the State Mints of Baden-Wuerttemberg are Germany's largest mint. A state-owned minting company, they are responsible for producing about 40% of Germany's euro coinage. Moreover, they make circulation and collectors' coins in outstanding quality on behalf of foreign central banks. Manufacturing premium medals is another business segment.
A pioneer in the field of cutting-edge anti-counterfeiting features, both mints are at the forefront of latest technology. To get an insight into this technology, you only have to visit the new website.
On the website you can find:
A virtual tour around the mints of Karlsruhe and Stuttgart
A view inside the production facilities
News on the polymer coin
A detailed feature on the manufacturing of art medals
A catalogue of all art medals of the "Inventors from Baden-Wuerttemberg" series
Of course there is a shop where everybody can purchase the products of the State Mints of Baden-Wuerttemberg.* Additionally, the State Mints of Baden-Wuerttemberg produce medals on behalf of private customers as well. For further details go to "Your own medal".
Providing the latest news on the State Mints of Baden-Wuerttemberg, the press room is also available to bloggers and private users.
*Please note: The State Mints of Baden-Wuerttemberg distribute neither circulation coins nor collector coins of the Federal Republic of Germany. They can only be obtained from the Official Sales Agency for Collector's Coins of the Federal Republic of Germany (VfS).
Here are images of the 5 Euro polymer coin. -Editor
To vist the web site, see:
www.mintbw.de/
British journalists used a Freedom of Information Act request to obtain images of pattern coins created for the design of the Royal Mint's new one pound coin. -Editor
Four concept designs for the new pound coin were considered ahead of the 12-sided pound's release earlier this year, it has been revealed.
Photos obtained under the Freedom of Information Act show the Royal Mint manufactured prototypes of four separate designs, including two bimetallic round coins and two bimetallic 12-sided coins.
After consideration, the design for a 12-sided bimetallic silver and gold coin was approved, and it entered production before being released on 28 March 2017.
All designs, each with similar security features, were made as actual coins to review aesthetics as well as comparing varying shapes and colour combinations.
These prototypes weren't given final sizes or dimensions, but were produced to be thick and retain a heavy feel – in keeping with the old 'round pound'.

Designs 1 and 2

1. A bimetallic 12-sided coin with silver coloured inner component surrounded by copper coloured outer ring (very similar to the one in circulation but with an outer ring closer to a 2p coin rather than the old £1 colour)

2. Bimetallic round coin utilising two similar coloured metals, similar in design to the 10p but with using two rather than one metal

Designs 3 and 4

3. A different coloured metal with the same circular design, with a bronze outer circle rather than a silver or gold one. A gold circular design was never shortlisted

4. The final design was the 'bimetallic shaped coin with silver coloured inner component surrounded by gold coloured outer ring'. This is the coin currently in circulation

The Royal Mint was unwilling to disclose the exact security differences between the coins, if there were any, as 'some of the features in rejected coins may in use in other coinage'. Read more: http://metro.co.uk/2017/11/22/concept-designs-for-new-1-coin-revealed-for-first-time-7097443/?ito=cbshare Twitter: https://twitter.com/MetroUK | Facebook: https://www.facebook.com/MetroUK/

To read the complete article, see:
Concept designs for new £1 coin revealed for first time (http://metro.co.uk/2017/11/22/concept-designs-for-new-1-coin-revealed-for-first-time-7097443/)
Earlier we reported on the sale of a rare Canadian Victoria Cross medal, which the recipient's family is hoping to keep in Canada. Under review by the Canadian Cultural Property Review Board, the buyer is awaiting an export permit. -Editor

David Currie, grandson of Victoria Cross recipient
Lt. Col David V. Currie, poses for a photo with his grandfather's medals.
As the Canadian War Museum adds another Canadian Victoria Cross to its collection, the family of Lt.-Col. David Currie is staging a last stand battle to keep the Second World War hero's VC in Canada.
Currie's VC, the Commonwealth's highest award for valour in the face of the enemy, was sold to a foreign buyer for $550,000 at a London auction in September. The war museum bid unsuccessfully on the medal, one of only 12 VCs awarded to Canadians serving in a Canadian unit during the Second World War and the only Canadian VC from the fighting on D-Day and in Normandy.
Currie's VC, meanwhile, remains in a safety deposit box at a Kemptville bank while its new owner applies for an export permit. Since it is considered to be "of outstanding cultural significance," the new owner needs approval from the Canadian Cultural Property Review Board to take it out of Canada. The board is set to review the sale in January and can set a period of between two and six months for a Canadian buyer to come forward with a "fair cash offer" to its new foreign owner.
Currie's widow sold his medal to a private collector in Canada after his death in 1986. The collector put it up for auction this year.
In a letter to Prime Minister Justin Trudeau, the Currie family pleads for the medal to stay in Canada. Currie's widow, Isabel, is 105 and lives in an Ottawa nursing home. His son son, David, lives in B.C., as does his granddaughter, Brenda. His grandson, also named David Currie, lives in Hamilton.
"The government still has one last opportunity to purchase the medals from the new owner at a fair and acceptable price," the letter says, in part. "In the military I guess this would be called 'a last ditch stand.' Please take this stand to ensure that we do not lose yet another piece of Canada's history."
To read the complete article, see:
Family stages last ditch effort to keep historic Victoria Cross in Canada (http://ottawacitizen.com/news/local-news/family-stages-last-ditch-attempt-to-keep-historic-david-currie-vc-in-canada)
It's an unfortunate situation. The family had sold the medals decades ago and the current seller has clear title to them. With price appreciation over the years the family cannot afford to buy them back and is hoping to find donors willing to purchase and donate them to a Canadian museum. -Editor
To read the earlier E-Sylum articles, see:
CURRIE CANADIAN VICTORIA CROSS TO BE SOLD (http://www.coinbooks.org/v20/esylum_v20n35a26.html)
CURRIE CANADIAN VICTORIA CROSS SOLD (http://www.coinbooks.org/v20/esylum_v20n40a32.html)
The Victoria Cross won by a naval hero who allowed his ship to be torpedoed so he could lure a German U-boat close enough to sink it today sold for a world record £840,000.
Vice Admiral Gordon Campbell's decoration - the highest award for valour - stormed past its estimate of £300,000 to go for a hammer price £700,000.
The First World War hero's cross was bought by his aristocratic relative, Baron Lorne Thyssen-Bornemisza, with fees bringing the added on the total price to £840,000 to beat the previous £678,000 VC auction record.
Admiral Campbell earned the gong for an incredible ruse in which he steered his ship - the HMS Farnborough - into an enemy torpedo a century ago.
After his ship sustained moderate damage from the impact, he then ordered his crew to look panicked and abandon ship.
The German captain of U-83 observed the 'emergency' through his periscope and steered the submarine to within 30ft of the ship to finish it off and pick up any survivors.
At that moment Admiral Campbell gave the order for his remaining crew to open up the ship's hidden guns and they fired off 45 shells at point black range.
The U-boat captain, Bruno Hoppe, was decapitated when he was hit as he climbed out of the conning tower.
The submarine sunk with the loss of 35 of its crew. There were two survivors but one of those later died of his wounds.
Admiral Campbell, whose grandfather was Sir John Campbell, the 7th Baron of Ardnamurchan and Airds in Argyll in Scotland, received the VC for the action on February 17, 1917.
Incredibly, he successfully used the same tactic twice more to sink two German submarines later on in the First World War.
David Kirk, of London auctioneers Morton and Eden, which sold the archive, said: 'We are absolutely delighted with this record sale.
'We thought it would exceed its pre-sale estimate but never expected to make what it has.
'Gordon Campbell was both a national hero and a true 'celebrity' of the Great War.
'In our opinion this historic VC group is one of, if not the single greatest naval VC group of the 20th centiry and is without doubt of the highest national importance.
To read the complete article, see:
Victoria Cross won by First World War hero who let a U-boat TORPEDO his ship as part of a ruse is sold for a world record of £840,000 (http://www.dailymail.co.uk/news/article-5112447/Victoria-Cross-sold-world-record-840-000.html)
"Hobo nickel" carvings have some a long way from their itinerant folk art beginnings. Artist carvings on old Buffalo nickels and many other coins have gotten more and more creative over the years. Here's an amazing creation from a Russian coin carving artist. -Editor
Russian artist Roman Booteen is a modern master in the art of the hobo nickel—a term used to describe the 18th century sculptural art form of hand-engraving coins. His latest extraordinary piece—titled Gold Bug—was inspired by Edgar Allan Poe's short story, The Gold Bug. It features a central beetle motif with a tailored mechanism that allows its wings to open and close, revealing and concealing its 22K gold body.
Carved from two Morgan dollar coins from 1921 and a five dollar gold coin from 2015, the mechanism can be used by pushing a "button" on the coin's top edge. Framed by elaborate florals, ribbons, and skulls, the Latin script roughly translates to: "The most expensive should be something that was sought longer and intensively than others." Booteen explains that the coin is a "symbol of treasure hunting," which is the theme in Poe's story. The letter "L" on the bug's body means "50" in Latin, which signifies Booten's 50th coin carving.
Its central beetle motif has a special mechanism that allows its wings to open and close, revealing its 22K gold body.
To read the complete article, see:
Artist Hand-Engraves Incredible Gold Bug Coin with Mechanical Wings (https://mymodernmet.com/gold-bug-coin-hobo-nickel-roman-booteen/)
The European Jewish Press reported on the presentation of two new Bank of Israel banknote designs. -Editor

Leah Goldberg note
Bank of Israel Governor Karnit Flug presented two new banknotes Wednesday to President Reuven Rivlin ahead of their circulation Thursday. The two note are an NIS 20 banknote, bearing the portrait of poetess Rachel Bluwstein, and an NIS 100 banknote bearing the portrait of the poetess Leah Goldberg.
An NIS 50 banknote, bearing the portrait of the poet Shaul Tchernichovsky, was circulated in December 2014 and an NIS 200 banknote in December 2015 bearing the portrait of the poet Nathan Alterman.
"I am honored and proud to emphasize that for the first time in any series of Israeli banknotes, there will be equal representation between men and women," Flug. "In this issue as well we are at the forefront, ahead of many countries in the world."
Flug said that the new banknotes along with the previous notes in the series present advanced standards of security, innovation and accessibility, and contain a variety of security features against counterfeiting.
To read the complete article, see:
New banknotes presented by Bank of Israel (http://www.ejpress.org/article/New-banknotes-presented-by-Bank-of-Israel/23694)
Last week we reported on Crane Currency's first banknote with its "Motion Surface" feature; now Armenia's Central Bank announces another first, its' Hybrid cotton-polyester banknote. -Editor
Armenia's Central Bank has unveiled today hybrid banknotes "Noah's Ark" with a face value of 500 drams. The size of the banknote is 140 x 76 mm. It is printed on high-quality Hybrid ™ composite material, covered on both sides with cotton paper and protected by a thin layer of polyester. The banknote has a multi-colored Noyan Tapan (Noah's Ark) watermark, as well as a face value watermark.
According to Central Bank secretary general David Nahapetyan, the 500-dram collectible banknotes are a prototype of new third generation composite banknotes, which will go into circulation on November 22, 2018, when Armenia will mark the 25th anniversary of introduction of the national currency.
According to the head of the currency issue department of the Central Bank Nune Teryan, the new banknotes have a number of protective signs. She explained why the Central Bank chose the composite raw material Hybrid ™. According to her, such raw materials allow printing banknotes with traditional protective signs which paper banknotes have and use also innovative protection technologies. She said the Central Bank will be ensuring a smooth transition of the population to new banknotes.
"Over the past few years, many types of raw materials for banknotes have been created, the main purpose of which is to extend their circulation period, and naturally the most durable is the banknote made of polymers. But the Central Bank chose the most stress-free option for the population's transition to new banknotes preferring the hybrid raw materials," she said.
To read the complete article, see:
Armenian central bank issues first collectible hybrid banknote (http://arka.am/en/news/business/armenian_central_bank
_issues_first_collectible_hybrid_banknote/)
To read the earlier E-Sylum article, see:
KYRGYZ REPUBLIC BANKNOTE USES MOTION SURFACE (http://www.coinbooks.org/v20/esylum_v20n48a27.html)
In the more-money-than-sense department is this item from India about a man who thought it would be fun to feed banknotes to a tiger. -Editor
Feeding banknotes to a caged circus tiger proved costly for an elderly man in China as the big cat bit off two of his fingers. The tiger was part of a circus being staged at Jingziguan in Henan province on Wednesday.
Bai, 65, approached a caged lion and the tiger, trying to feed them banknotes. A video posted online showed that the lion picked up the money and started chewing, but the tiger bit his right hand and would not let it go. Circus staff rushed to his rescue, hitting the tiger with iron bars until it let go of his hand.
"He fainted with a bleeding hand. Two fingers were missing," Hong Kong-based South China Morning Post quoted local media reports as saying.
He was rushed to a hospital and is now out of danger. His middle finger had been entirely bitten off and he lost half of his ring finger, Bai's granddaughter said. Another relative of Bai said he had been drinking alcohol before he went to the circus.
To read the complete article, see:
Chinese man tries to feed banknotes to tiger; loses fingers (http://indianexpress.com/article/world/chinese-man-tries-to-feed-banknotes-to-tiger-loses-fingers-4952774/)
s This week's Featured Web Site is a 38-page history of coins and banknotes in Mexico, published by Banco de Mexico.