About Us
The Numismatic Bibliomania Society is a non-profit organization devoted to the study and enjoyment of numismatic literature. For more information please see our web site at coinbooks.org
Subscriptions
Those wishing to become new E-Sylum subscribers (or wishing to Unsubscribe) can go to the following web page link
Membership
There is a membership application available on the web site Membership Application
To join, print the application and return it with your check to the address printed on the application. Print/Digital membership is $40 to addresses in the U.S., and $60 elsewhere. A digital-only membership is available for $25. For those without web access, write to:
Terry White, Treasurer
Numismatic Bibliomania Society
P. O. Box 634,
Canal Winchester, Ohio
43110
Asylum
For Asylum mailing address changes and other membership questions, contact Terry at this email address: terrywhite5475@yahoo.com
Submissions
To submit items for publication in The E-Sylum, just Reply to this message, or write to the Editor at this address: whomren@gmail.com
BUY THE BOOK BEFORE THE COIN
Sale Calendar
Content presented in The E-Sylum is not necessarily researched or independently fact-checked, and views expressed do not necessarily represent those of the Numismatic Bibliomania Society.
New subscribers this week include: Jerry Liou, courtesy of Jim Contursi; Francisco Jovel of Mexico City, courtesy of his father Roberto Jovel; Kay Cather, and James P. Throne. Welcome aboard! We now have 3,331 subscribers.
Thank you for reading The E-Sylum. If you enjoy it, please send me the email addresses of friends you think may enjoy it as well and I'll send them a subscription with your compliments. Contact me at whomren@gmail.com anytime regarding your subscription, or questions, comments or suggestions about our content.
Welcome to our newest advertisers, Northeast Numismatics and Daniel Frank Sedwick! Be sure to visit their web sites and check out their latest stock. This week we open with an update from the Numismatic Bibliomania Society, a new fixed price list from Kolbe & Fanning, two new books, and the passing of dealer Rich Hartzog.
Other topics this week include the George Seavey collection, dealer william Von Bergen, the 1879 Coiled Hair Stella, the 1896 Argentum Universale One Talent, the very first Federal banknotes, the museum of Indian money, Christmans medalets and money lost and found.
To learn more about the Hellenistic coins of Marseille, World Exonumia Press, the Coin Dealer Newsletter, Jack Black's risque coin collection, quotations on medals, Jesus on ancient coins, and the most innovative banking system ever devised, read on. Have a great week, everyone!
Wayne Homren
Editor, The E-Sylum


NBS President Tom Harrison writes:
This is wonderful news. Many thanks to EPNNES for this much appreciated assistance. -Editor
To read the earlier E-Sylum article, see:
EPNNES DONATIONS TO NUMISMATIC ORGANIZATIONS (http://www.coinbooks.org/v20/esylum_v20n50a02.html)
Numismatic booksellers Kolbe & Fanning have issued a December 2017 Fixed Price List. Here's the announcement. -Editor
Kolbe & Fanning are pleased to announce the availability of their December fixed price catalogue, featuring rare and out-of-print numismatic books from around the world. Including works on ancient, medieval and modern topics, the 36-lot PDF catalogue offers a wide variety of material. To download the catalogue, visit our website at numislit.com
The catalogue is being published only in PDF form. No printed catalogue will be issued. It is being distributed first to those customers of ours who have signed up for our email list. You can sign up for our mailing list on our website at numislit.com. Kolbe & Fanning regularly issues similar fixed price PDF catalogues, so make sure you are among the first to know of them: most items offered are one of a kind.
Please email Kolbe & Fanning at orders@numislit.com or call our office at (614) 414-0855 to purchase items. We look forward to hearing from you.
To read the complete Fixed Price List, see:
December 2017 Fixed price List (https://www.numislit.com/dl.php?file=/images/upload/kolbefanning1217fpl.pdf&type=pdf)
Americans give little thought to how the Federal Reserve exercises monopoly power over the currency supply. One entity issues all American cash, and the greenback is the gold standard, so to speak. Monetary economists, politicians, the media, and the public give little thought to this arrangement. Perhaps it's time that they did. In Money Free and Unfree, George Selgin, director of the Cato Institute's Center for Monetary and Financial Alternatives, provides a relevant—and readable—history of free banking and private monetary systems that have worked in Scotland, Canada, and the U.S. In the eighteenth and nineteenth centuries, Scotland exemplified private monetary arrangements, with specially chartered banks, freely chartered provincial banks, and, by 1810, freely chartered joint-stock banks; in England and Wales, the Bank of England had a monopoly on joint-stock banks. The 1765 Bank Act's imposition of a £500 fine on Scottish banks not immediately redeeming their notes was one of the few restrictions in a light regulatory regime.
For a century and a half, Scotland's was the most innovative banking system ever devised. It was also safe: between 1809 and 1835, the bank-failure rate in England was five times that of Scotland. Scottish innovations included branch banking, interbank banknote clearing, interest-bearing deposits, overdrafts, lines of credit, multicolored banknotes, and banknotes printed on both sides. And the Scottish banking system was an early adopter of small-denomination banknotes as a source of financing. No wonder that Charles Calomiris and Stephen Haber hail this period in Scotland as the golden age of banking.
Throughout the nineteenth century in the United States, state and federal banknotes circulated as money. Banks and bank-owned clearinghouses policed one another, with the notes of riskier or remoter banks trading at a discount. Banks behaved well at the cost of losing their reputation—and the value of their currency—among other banks, clearinghouses, and the public. During the Civil War, the federal government levied a 10 percent tax on state-chartered bank notes, causing most banks to convert to federal charters. Washington mandated that federal banks hold $100 of government bonds for every $90 issued. Until just before World War I, the American economy experienced gentle monetary deflation and suffered a few recessions, but on balance, the economy performed well.
The U.S. established the Federal Reserve System in 1913, and in the century since, the Fed has amassed ever greater power and discretion. Selgin argues that the Fed's record on price stability, economic growth, and economic stability has been worse than predecessor systems. For instance, a basket of consumer goods selling for $100 in 1790 cost $108 in 1913; in 2008, that same basket cost $2,422. "No major institution in the U.S.," Milton Friedman observed, "has so poor a record of performance over so long a period, yet so high a public reputation." The need for a central bank was hotly disputed throughout much of American history. In 1836, Andrew Jackson's administration chose not to renew the charter for the Second Bank of the United States. "Monopoly currency supply is more a cause of, than a cure for, financial fragility," Selgin contends, because the central bank has an incentive to meddle in the economy by debasing the currency. Central banks enjoying a monopoly on currency—and often being the main financial regulator—have a vested interest in the monetary status quo. Moreover, central banks have no natural self-corrective mechanism and are therefore themselves destabilizing.
See the complete review online for more topic, including the Federal Reserve and crypto-currencies. -Editor
To read the complete article, see:
The Case for Alternative Currencies (https://www.city-journal.org/html/case-alternative-currencies-15607.html)
For more information, or to order, see:
Money Free and Unfree (https://store.cato.org/book/money)
Georges Depeyrot has published the latest book in his Moneta series, the 2nd edition of a work on the Hellenistic coins of Marseille. Here's an English version (courtesy of Google Translate) of the book description. -Editor
Hellenistic coins of Marseille (5th - 1st century BC)
Marseille, the first Greek colony of Gaul, issued Greek-style silver coins as early as the sixth century BC. These so-called archaic programs continued in the course of the fifth century. Later, the strikes evolved by adopting more stable types, in particular a lion on the reverse of the silver coins, a bull on the reverse side of the bronzes, the wheel on the reverse side of the obols.
This study is devoted to classical strikes, those of the Hellenistic period. After a period of engraving of intermediate types whose weight or typology recalls the archaic emissions of the sixth century and early fifth century, the engravers of the workshop began in the fifth century BC to evolve in favoring types that ended in the course of the fourth century with the striking of classical obols with the bust of Apollo, then, in the course of the third century with the striking of heavier silver coins and bronzes.
The money strikes only stopped during the first century. Those of bronze continued under the period of Roman rule in Gaul, probably until the end of the first century BC.
The book lists the monetary types, the date of the various strikes. The chronology is completely revised according to typological and metrological criteria and takes into account the latest excavations. For each type, the list of supporting copies is given.
This second edition, nearly 20 years after the first, takes into account the advances and research that followed the previous volume.
MONETA 200
Georges Depeyrot
484 pages
115 euros
ISBN 978-94-91384-68-4
For more information, or to order, see:
Les monnaies hellénistiques de Marseille (5e – 1er siècle avant J.-C.) (http://www.moneta.be/volumes/moneta_200.htm)
Also note that MONETA is offering a temporary December 50% special promotion on volumes 1-150. -Editor
To read the complete article, see:
Special promotion on volumes 1-15 (http://www.moneta.be/pages/special-promotion-on-volumes-1-150.html)
Publisher and exonumia dealer Rich Hartzog has passed. His brother Jeff Hartzog provided the following information. Thanks. -Editor
Richard A. Hartzog died November 11, 2017 of Metastatic Bladder Cancer.
Born November 4, 1947 in Chicago and raised in Wheaton, IL. Hartzog moved to Rockford after attending the University of Wisconsin at Platteville. Predeceased by his parents Walter B. Hartzog and Virginia J. Hartzog, his sister Terri L. Hartzog and his Lady June Shigley. He is survived by his brother Jeffrey L. Hartzog the World Traveler, Sister Nancy J. White of Colorado, daughter Jennifer Hartzog of South Beloit, nephew Tyler White of Kansas City, and his inherited daughters: Karen (Tim) McCaugheny of Lombard, Jennifer Kross of Peachtree City GA and Kerryanne Shigley of Loves Park.
Hartzog was a collector and dealer specializing in tokens, medals and other small collectibles including 19th century Illinois Exonumia. He issued numerous auction catalogs and sold at shows and on-line over the course of 45+ years of business. Under the name World Exonumia Press he published several books of his own and others. Hartzog was president of the Chicago Coin Club 1979 to 1982. He has served on the board of governors for the CSNS, CWTS, TAMS, Illinois Numismatic Association and others.
Interment will be at the Montrose Cemetery in Chicago.
This is very sad news. I last spoke to Rich at the Denver ANA convention this year, and he seemed fine. He was still buying; I sold him some tokens I had bought on the way out to Colorado. He said that he wanted to order copies of Forgotten Colorado Silver for stock, and I later verified with the publisher that he did.
I first met Rich in the late 1960s or early 1970s at a downstate coin show, maybe in Champaign. He was then buying Civil War tokens, and my friend at the time Larry Camp asked my advice on a piece he wanted to sell to Rich. Rich later did business as World Exonumia, running a number of auctions of tokens, including the finest set of Wisconsin Civil War tokens (at the time) and rare Indian Peace Medals. I bought a number of items from him over the years, at auctions and shows.
Rich also published Ore Vacketta's catalog of Illinois Trade Tokens and Gregory Brunk's catalogs of counterstamped coins. He specialized in stocking books on exonumia; I bought several from him. He is perhaps best known for bailing out the Token and Medal Society by taking the unsold remainders (thousands!) of Bob Julian's Medals of the United States Mint: The First Century, 1792-1892 (1977), and selling them over the years; he told me in Denver that his stock was finally almost exhausted.
His entry in Pete Smith's American Numismatic Biographies is as follows:
To read a Coin World article on Rich, see:
Exonumia dealer Rich Hartzog dead at age 70 (https://www.coinworld.com/news/us-coins/2017/12/exonumia-dealer-rich-hartzog-dead-at-70.all.html)
To visit Rich's web site, see:
http://www.exonumia.com/
Coin Dealer Newsletter (CDN) Partners with Newman Numismatic Portal (NNP)
Vintage issues of the Coin Dealer Newsletter, popularly known as the "Greysheet," are now available on the Newman Portal. Initially titled the National Coin Brokers Bulletin, the publication offered a summary of teletype pricing data as well as commentary on various aspects of the coin market. Focusing especially on 20th century U.S. coinage, the "Greysheet" filled the need for up-to-date pricing in a rapidly expanding coin market.
Early advertisers included the Pacific Coast Teletype Corporation, which marketed an electronic network facilitating dealer trade. The Newman Portal currently has the Coin Dealer Newsletter for the period 1963-1970 and will eventually scan all CDN publications through 2014. The Newman Portal acknowledges John Feigenbaum of CDN for granting permission to include this material on NNP.
Image: Cover of Coin Dealer Newsletter, 1/23/1970
Link to Coin Dealer Newsletter on Newman Portal:
https://nnp.wustl.edu/library/book/539280
Project Coordinator Len Augsburger offers observations related to content being searched for on the Newman Numismatic Portal. This week's search term is "George Seavey". -Editor
This week a user searched the Newman Portal for "George Seavey." Seavey was a 19th Massachusetts collector of whom little is known, although David Stone demonstrated in 2009 that he was a public figure who was open with his collection. Pete Smith's American Numismatic Biographies adds that he was active in his family's metal products business.
William Strobridge's catalog of the Seavey collection (1873) is the catalog of a public sale that never took place. Strobridge explains all on page 2, where it is learned that Lorin Parmelee had purchased the collection en bloc and, for the purposes of posterity, Strobridge thought it proper to publish the catalog anyway. Originally scheduled for sale beginning June 18, 1873, collectors had to wait another 17 years until the Parmelee sale (1890) before the Seavey coins were publicly available. John Adams rates the Seavey sale as A-, and it's easy to see why. While the colonial and federal coverage is strong, the sale is lacking in rarities, save a Virginia shilling and an 1802 half dime.
Link to Seavey (1873) sale catalog on Newman Portal:
https://nnp.wustl.edu/library/auctionlots?AucCoId=511772&AuctionId=512114
Link to David Stone article in the July-September 2009 Asylum:
https://nnp.wustl.edu/library/book/510155?page=7
Link to Pete Smith's American Numismatic Biographies:
https://nnp.wustl.edu/library/book/304?page=270
John Kleeberg writes:
Suspicion of Forgery: New York Auction House Puts on Ice the Sale of a Nobel Prize Medal for Literature
A few days ago the Berlin Tagesspiegel announced: "Theodor Mommsen's Medal for the Nobel Prize for Literature will be sold at auction." "A Nobel Prize for Literature will be auctioned," one could hear from the Deutschlandfunk. And even the SÜDKURIER ran the headline: "Mommsen's Nobel Prize will be auctioned." But for now nothing will come of that. On Wednesday morning the auction house Heritage Auctions in New York put the sale on ice. The suspicion: It is possible that the medal is not at all genuine.
Last Thursday the auction house estimated the value at 400,000 dollars (336,000 euros). In the final analysis the medal is a rarity in many respects. The great historian Theodor Mommsen (1817-1903) is one of the few nonfiction authors in the long list of winners of the Nobel Prize for Literature. Moreover his award (for his multivolume chief work Roman History) is one of the earliest in the history of the prize: Mommsen received it as the second person, the only previous prize holder was the French poet Sully Prudhomme. The high estimate is thus well founded.
But if one studies the piece on exhibit in the Internet, one becomes puzzled. The medal depicted there shows two graces in the Art Nouveau style, one is just lifting the veil of the other. On the left one reads "Natura," on the right "Scientia": Nature and Knowledge. This does not look at all like the depiction that is depicted in Stefan Rebenich's 2002 Mommsen biography. There one sees a youth with paper and pencil, accompanied by a beauty who is playing the lyre or the cithara. Pencil, paper, musical instrument: wouldn't that have been a more suitable motif for an award which is intended for creative writing?
In any case, one can find another in the German Literature Archive in Marbach – and is also puzzled there. Because up till now one thought that the Nobel Prize Medal of Theodor Mommsen was kept safely there in its own holdings. And actually it is still there today, gleaming golden as always. On it one can see the motif with the youth, pencil, and lyre. To prove it the coworker Susanna Brogi has even sent a photo to the worried descendants of Theodor Mommsen. The medal that is depicted at Heritage Auctions, on the other hand, according to the research results, on the basis of its motif but also because of its inscription "Natura" and "Scientia," was in any case intended for a physicist or a chemist – if it's not a total forgery.
About that the descendants of Theodor Mommsen scarcely have any doubts. "This whole story is unbelievable," Peter Mommsen, Theodor Mommsen's great-grandson and the family archivist, said to SÜDKURIER. "The Mommsen family is shocked by the impudence of this attempt to bring a clearly forged medal to market, on of all occasions the 200th anniversary of Theodor Mommsen's birth." The original medal was bequeathed by a daughter of Theodor Mommsen, who lived in Weingarten, to her son. He, in his turn, gave it to Peter Mommsen. "I, however, was of the opinion that I did not want to keep the Nobel medal in my modest household – because of that we transferred it to Marbach. The Literature Archive was very happy about that.
The Mommsen great-grandson speaks of an "insult" and expects that the matter will be "corrected as quickly as possible." He also puts clear demands to the German Literature Archive: The institution should make it clear that it is "not going to flog off the assets that are entrusted to it."
There remains the question: How can something like this happen at all? Has Heritage Auctions really been defrauded? Or is there an even more bizarre explanation for this case? It must be a really unbelievable story: a misstrike done in error, first handed out to Mommsen, then replaced by a medal with the correct motif, then lost after that and only popping up again after a hundred years in a remarkable fashion.
At the time of going to press we have not received any responses from the New York auction house about this state of affairs. The Swedish Academy in Stockholm, which chooses the person who gets the Nobel Prize for Literature each year, reached a firm decision within a few minutes. One look at the photographic depiction of the example intended for auction was sufficient for an expert to unmask it as "a copy of a modern medal." Someone simply added Mommsen's name, press spokesperson Jonna Petterson said to the SÜDKURIER. In any case one wants to investigate the dodgy case further.
About the Person
Theodor Mommsen (1817-1903) was a descendant of a family of pastors and grew up in Oldesloe (Schleswig-Holstein). After studying law and writing a dissertation about Roman law he received a stipendium to study ancient civilization in Italy. As a journalist in 1848 he supported liberal reforms and a unified German state. In the same year he became professor of law at Leipzig. In 1852 he transferred to Zurich, where he specialized in Roman law. He received the Nobel Prize for Literature in 1902 for his main work, the Roman History –"as the greatest living master of the art of historical narrative," as it was then described. No other historian has received this honor since. Mommsen died in 1903 in Charlottenburg.
To read the article in the original German, see:
Verdacht auf Fälschung: New Yorker Auktionshaus legt Versteigerung von Literaturnobelpreis-Medaille auf Ei (https://www.suedkurier.de/nachrichten/kultur/Verdacht-auf-Faelschung-New-Yorker-Auktionshaus-legt-Versteigerung-von-Literaturnobelpreis-Medaille-auf-Eis;art10399,9528694)

Literature (German Literature Archive Marbach image)

Physiology or Medicine (Coin World image)

Economic Sciences (Coin World image)
To read the earlier published articles, see:
Theodor Mommsen's Nobel Prize to appear at auction (http://www.coinsweekly.com/en/News/Theodor-Mommsens-Nobel-Prize-to-appear-at-auction/4?&id=5073)
Early Nobel Prize medal to auction in January (https://store.paulfrasercollectibles.com/blogs/most-recent/early-nobel-prize-medal-to-auction-in-january)
Although we still believe this piece is a real Nobel Prize gold medal, Heritage Auctions has determined the award is not the one bestowed to Theodor Mommsen.
Unlike most auction houses, Heritage Auctions routinely posts each lot in our online previews sections at www.HA.com prior to finalizing our auction catalogs, usually as soon as the objects are photographed and cataloged. This policy allows the collecting and dealer community extra time to review and even help us vet upcoming items for auction. In this case, thanks to the vigilance of our clientele and others, we were able to remove the medal in question from our auction before the auction catalog was even published.
We vet hundreds of thousands of items a year and it's not unusual for us to determine that some are not exactly what they are purported to be. Once we find something to be misrepresented, we act to correct the record. In this instance, Heritage Auctions immediately removed the lot from the upcoming auction. We continue to research this medal, but we expect to eventually return it to the current owner, a reputable coin dealer, who no doubt consigned it to us in good faith. We hope he is able to recover any money he paid for it as well.
The incident illustrates two things: it is possible that particularly a huge amount of material consigned includes an object which will then be removed for good reasons. And, secondly: Heritage is acting in exemplary fashion because it makes the lots publicly known at an early stage and responds swiftly to information.
It remains to be seen whether the medal is a deliberate counterfeit, as Peter Mommsen suspects, or whether the background is more complex. It is clear, though, that sound provenance research is important, even if that may take some time.
Although collectors should not set their hope on getting Mommsen's medal, there could be an exciting story behind this piece. We can be curious then.
To read the complete article, see:
Stir over alleged Mommsen medal (http://www.coinsweekly.com/en/page/4?&id=5082)
One numismatic item that DID sell was a privately-placed 1879 Coiled Hair Stella from the Garrett Collection. Here's the press release from David Lawrence Rare Coins. -Editor
New Million Dollar Coin: David Lawrence Sells 1879 Coiled Hair Stella!
David Lawrence Rare Coins has brokered one of the rarest U.S. gold issues from the 19 th Century. Graded by PCGS Proof 66 Cameo, DLRC placed an 1879 Coiled Hair $4 Gold Stella for just over $1,000,000. This transaction solidified the coin as one of the newest members of the PCGS Million Dollar Coin Club. Last sold in January 2014 for $851,875 in public auction, the coin had been held off the market for a few years and was recently acquired on behalf of the collector from a New Jersey dealer.
John Brush, President of David Lawrence, reported, "a valued client and collector that we've had the privilege of working with in recent years contacted us in his search for a Coiled Hair Stella. Thanks to our long-standing relationships with dealers throughout the country, we were able to locate this piece quickly, and we were excited to marry the coin and the collector. All the parties involved were extremely pleased with our efficiency and handling of this transaction."
About the $4 "Stella" Gold Pieces
The $4 Stellas of 1879 and 1880 are technically considered "pattern" coinage, but are treated and collected as regular-issue proof gold pieces. Named "Stella" for the Italian word "star" depicted on the reverse, the coins were originally conceived by John A. Kasson with help from Dr. William Wheeler Hubbell, and were to be used for international trade. However, the coins did not gain public acceptance and the production was halted. There are two varieties: Coiled Hair and Flowing Hair, with Coiled Hair being the rarer of the two. The 1879 Coiled Hair is the second rarest date, behind the 1880, and only twelve examples are known to have been struck.
"In the current marketplace, high end coins of major rarities are becoming increasingly harder to locate," continued Brush. "As collectors and investors once again are returning to collectibles, we've seen record results in many public auctions and in private transactions. So, when collectors let us know their current Want Lists, we work hard to locate special coins such as the Coiled Hair Stella."
This example of the 1879 Coiled Hair Stella can be traced back several generations as it was once part of the fabled Garrett and Buddy Ebsen Collections.
To visit the David Lawrence web site, see:
https://www.davidlawrence.com/
Another 1896 Argentum Universale One Talent Located
Len Augsburger of the Newman Numismatic Portal writes:
To read the earlier E-Sylum articles, see:
QUERY: 1896 ARGENTUM UNIVERSALE ISSUES (http://www.coinbooks.org/v20/esylum_v20n10a29.html)
1896 ARGENTUM UNIVERSALE ONE TALENT LOCATED (http://www.coinbooks.org/v20/esylum_v20n27a13.html)
MORE ON 1896 ARGENTUM UNIVERSALE COINS (http://www.coinbooks.org/v20/esylum_v20n28a10.html)
Nordic Bronze Medals
From our Flickr archive, RETRO_STU writes (regarding the medal pictured in last week's Featured Web Site article):
To read the earlier E-Sylum article, see:
FEATURED WEB SITE: MEDALLIC ART IN FINLAND (http://www.coinbooks.org/v20/esylum_v20n51a31.html)
On Chocolate Coins
Pete Smith writes:
To read the earlier E-Sylum article, see:
NOTES FROM E-SYLUM READERS: DECEMBER 10, 2017 : World's Largest Chocolate Kennedy Half? (http://www.coinbooks.org/v20/esylum_v20n51a11.html)
Here's some more information on "the other three nickels" once housed in the eight-slot holder which held the five original 1913 Liberty Nickels. -Editor
Saul Teichman writes:
Saul Adds:
Thanks! -Editor
To read the earlier E-Sylum articles, see:
1913 LIBERTY NICKEL HOLDER BRINGS $10,800 (http://www.coinbooks.org/v20/esylum_v20n50a22.html)
QUIZ ANSWER: THE OTHER NICKELS IN THE 1913 LIBERTY NICKEL CASE (http://www.coinbooks.org/esylum_v09n20a22.html)
NOTES FROM E-SYLUM READERS: DECEMBER 10, 2017 : The Other Nickels in the 1913 Liberty Nickel Case (http://www.coinbooks.org/v20/esylum_v20n51a11.html)
Web site visitor Terry Frazier writes:
I reached out to our resident counterfeit expert Jack Young, who provided a quick answer and comparison images. Thanks! -Editor
Jack writes:

Original 1845 Half Cent

Restrike 1845 Half Cent
Peter Huntoon submitted this article following up on his search for the provenance of banknotes once owned by Secretary of the Treasury Salmon P. Chase. Thanks! -Editor
Provenance of the Very First Federal Notes
My article in the June 2017 Bank Note Reporter tracking the provenance and whereabouts of the very first Federal notes that had been saved by Salmon P. Chase, Lincoln's Secretary of the Treasury, resonated with a lot of people. As a result, I received some needed authoritative information that fleshes out the story.
What we are talking about here are the following three notes:
? $10 Demand Note, Act of July 17, 1861, serial number 1, plate position A.
? $1 Legal Tender Note, Act of July 11, 1862, series 1, serial number 1, plate position A.
? $5 National Bank Note, Act of February 25, 1863, Original Series, The First National Bank of Washington, DC, Treasury sheet serial 9, bank sheet serial 1, plate D.
Figure 1. First $10 1861 demand note, serial 1, plate position A. Photo courtesy of Jess Lipka.
Figure 2. First $1 1862 legal tender note, Series 1, serial 1, plate position A. Photo from Reinfeld (1960, p. 62) that he obtained from the Chase Manhattan Bank collection.
John Rowe and Joe Sande independently collared me in quick succession within minutes of my arrival on the bourse floor of the June 2017 International Paper Money Show in Kansas City, to say they could correct and flesh out the stories of these notes. John had information pertaining to the number 1 $10 1862 demand note and Joe knew the whereabouts of the number 1 $1 1863 legal tender note.
Martin Gengerke did an admirable job tracking the paths or at least the mentions in the numismatic literature of these three notes for his census of Federal notes, so I am reproducing his findings here as a starting point.
? Fr.17 - #1 $1 legal tender: Salmon P. Chase; George Blake; Chase Manhattan Bank; Hessler & Reinfeld Illus.
? Fr.7a - #1 $10 demand note: Salmon P. Chase; Jay Cook; Sotheby 1970 sale; John Ford; Mike Brownlee; advertised by New Netherlands Coin Co. in The Numismatist Jan. 1971 as the first piece of U.S. currency issued, "POR" ($4,000); Phil Lampkin.
? Fr.394-#1 FNB of DC $5: Salmon P. Chase; Sotheby 1970 sale; John J. Ford; Phil Lampkin; Marc Watts; Mark Hotz.
Figure 3. Bottom note from the first sheet of $5 national bank notes, Treasury sheet serial 9—the first Treasury serial used, bank sheet serial 1, plate position D with Chase's handwritten "First national bank note issued, S. P. C." on the back. Photo courtesy of Mark Hotz.
I mentioned in my June piece that something didn't ring true with the Sotheby 1970 sale attribution for both the $10 demand and $5 national bank notes.
I was unsuccessful in locating a copy of any 1970 Sotheby sale containing the notes, even with the help of Gerome Walton who looked in the available catalogs in the ANA library in Colorado Springs.
The cited Sotheby sale was key, so I thought to take advantage of another fabulous resource—the readers of The E-Sylum, the electronic publication of the Numismatic Bibiomania Society edited by Wayne Homren. The subscribers to it comprise a tenacious group of hardcore highly literate numismatists who simply revel in solving mysteries both numismatic and otherwise. "Otherwise" encompasses anything historical, genealogical, linguistic or scientific. I put out a call to them through The E-Sylum and that hunch paid off in spades.
Tim Welo of New York graciously offered to look in the Sotheby's catalogs in the American Numismatic Society library in New York City the next time he was in town. This he did but was unable to find the lots.
Bryce Brown, a numismatic book dealer, also contacted me. He had in stock 1970 Sotheby catalogs as well as 1970 Parke-Bernet catalogs, a firm that became part of Sotheby's soon after. He generously looked through all of them without finding the lots either.
Be aware that neither Welo nor Brown know me, but they certainly went out of their way to help and spent plenty of their time doing so. These are the types of people who populate The E-Sylum distribution list, which, incidentally, is free. If you wish to subscribe, go to coinbooks.org
The fly in the ointment in this tale was the involvement of John J. Ford, who owned the $10 demand note. After he came into possession of it, he offered it through a New Netherlands Coin Company ad in the January 1971 Numismatist. That ad is reproduced here. The attribution provided in the ad is a fabrication.

Figure 4 - Numismatist-1971-Jan-inside front cover
Figure 4. Offering of the $10 demand note in the January 1971 issue of The Numismatist.
Here is the provenance section in case you can't read the reproduction.
Years later, when Martin Gengerke was compiling his census, Ford planted the 1970 Sotheby attribution for both the $10 demand and $5 national bank notes with him. By then the $5 national had been discovered. Trusting the world-renowned authority, Gengerke incorporated both attributions into the census without vetting them.
John Rowe was actually there when the $10 demand note came in from the cold. It is a story that demonstrates that reality is stranger than fiction.
Of all things, the note was offered through a Public Broadcasting Station fund raising auction held by Dallas TV station KEVA in the late 1960s. Someone had donated it and Rowe and Texas dealer Mike Brownlee purchased it.
Rowe recalls that they attempted to place it through a discrete intermediary with a Washington, DC, area collector—probably Phil Lampkin—but he didn't bite. It then passed into the hands of Ford, whereupon it appeared in the New Netherlands ad. Ultimately Lampkin purchased it.
This was Ford's connection with New Netherlands. Coin dealer Moritz Wormser (1878-1940) formed New Netherlands Coin Company in New York City in 1936. His son Charles (1911-1990), an associate of the company from the time of its founding, ran the firm after his father's death. In 1950 Charles invited John J. Ford to assist him and he shortly became a full partner in running the business. The company closed in 1988.
Lampkin was a savvy Washington, DC, area collector/dealer who liked high-end paper. Veteran DC area numismatist Julian Leidman, who knew Lampkin, doesn't believe the $10 was in his possession when he died and his remaining notes passed to his daughter.
The path that the note took after leaving Lampkin is shrouded in confidential transactions. It currently resides with a collector who wishes to remain anonymous.
The numismatic origin story for the $5 national hasn't changed much since I wrote the first article. However, purged from that account is the Sotheby connection. I recall John Hickman telling me that Lampkin claimed that the note had come down through Chase's daughter's family. At this juncture, I would classify this early history as likely but unverified. Regardless, Lampkin did come into possession of the note at about the same time or a little after the $10 demand note appeared.
The next person on Gengerke's roster for the $5 is Marc Watts, owner of the Gaithersburg Coin Exchange, in Maryland. He is said to have purchased the note from Lampkin's daughter sometime after Lampkin died.
The note then passed from Watts to BNR columnist Mark Hotz via a byzantine trade. The note resides with Hotz to this day. In my opinion, the $5 national heads the parade in terms of the appeal of the three Chase notes because in his own hand Chase penned on its back "First national bank note issued. S.P.C." What more could you ask to tie a note to such history?
What you can see here is that I have traced the $10 and $5 back to the late 1960s-early 1970s. Chase died in 1873 so we can assume they were in his possession until then. This leaves almost a 100- year gap that is hazy. It is easy to assume that they remained in Chase's family, but one thing I know about assumptions in this game is that they are always wrong!
The $1 legal tender note was the first of the three that we know definitively reached the numismatic market. Previously I wrote the following.
Joe Sande, when he caught me at the 2017 International Paper Money Show at Kansas City, advised that the bankers at the Chase Manhattan Bank withheld the ace from the Smithsonian accession. It now resides in a small collection of historic treasures that are held by the bank in their corporate offices in New York. It is in an exhibit that is not accessible to the public that also includes the Hamilton-Burr dueling pistols, among other high-power objects.
Of course, retaining ownership of the note by the bank makes all the sense in the world. The first U. S. $1 note complete with Chase's portrait goes straight to the heart of the very identity of the bank. I should have anticipated that.
We haven't detailed every move these three notes have taken and my tale is not as thorough or robust as the wanderings documented for other premier numismatic objects such as the 1913 liberty head nickels. But that's not all bad. Much of the romance of notes is the mystery that shrouds their travels. We now know enough about these three to titillate us. Maybe we just don't need to know everything.
I sure would like to know the wandering of the $10 demand note that took it to the KEVA fund- raising auction in Dallas though!
Sources of Information
Gengerke, Martin T., on demand, U. S. paper money records, a census of U. S. large size type notes: CD produced on order, gengerke@aol.com.
New Netherlands Coin Co., January 1971, The first greenback!: The Numismatist, inside front cover.
New Netherlands Coin Company: http://numismatics.org/archives/ark:/53695/nnan0082
Erlanger, Herbert J., March 1951, Metals of the New York Numismatic Club: The Numismatist, p. 271-272.
The Numismatist, February 1956, Obituaries, George H. Blake, LM 150: p. 166.
Reinfeld, Fred, 1960, A simplified guide to collecting American paper money: Hanover House, Garden City, NY, 128
Smith, Pete, 1992, American Numismatic Biographies, Blake, George H.: Gold Leaf Press, Rocky River, OH, p. 31.
To read the earlier E-Sylum articles, see:
1970 SOTHEBY SALES SOUGHT FOR CHASE PEDIGREE (http://www.coinbooks.org/v20/esylum_v20n28a13.html)
MORE ON SALMON CHASE BANKNOTE PEDIGREES (http://www.coinbooks.org/v20/esylum_v20n29a11.html)
Quotations on Medals. Short statements pertinent to the theme of a medallic item are occasionally used by designers. Quotations from the Bible, Shakespeare, authors, poets and statesmen can be found on medals. All quotations must be significant to the subject of the medal providing terse, characteristic wording that amplifies the medal's theme. Thus most quotations are brief statements because of space limitations and the desire of designers to keep lettering to a minimum (and the obvious reason so few quotations are found on coins).
Illustrated is the Theodore Roosevelt Plaque of 1920. It includes a three-line quotation which artist James Earle Fraser placed in the plinth. While it is probably from the period in Roosevelt's life when he was New York City police commissioner, no amount of research has identified this exact quotation. It may have been composed by the artist not the subject.
An interesting quotation was given on the reverse of the Society of Medallists 29th Issue (shown below) by Richard Recchia. A 16-word quote – from poet Henry Austin Dobson (1840- 1821) – was arranged in an unusual way on an artistic bust-and- wing design; it starts as a LEGEND, continues as an INSCRIPTION and ends in the EXERGUE, a rare use of all three locales for the necessary wording.
Quotation marks. Quotation marks are infrequently used in the lettering of quotations and inscriptions. Like a headline a single quotation mark should be used rather than a double quotation mark. When so employed they should be included in all cataloging and indexing.
Quotation marks are occasionally found in inscriptions around the names of ships, airplanes and other named objects. There are also medals where quotation marks were unnecessary; an architectural medal of 1849 for example bearing Prince Albert displays a portion of an asylum building on the reverse with the inscription: "The Ladies' Wing" of the Victuallers Asylum (the marks were unnecessary but used presumably for emphasis). Brown 2359.
Cataloging and indexing quotations. Cataloging should include the full citation of the source of the quotation and would be a part of the art research. The author of the quotation should be identified whenever possible, unless the source is obvious (as the saying of the person portrayed, or from the Bible or Shakespeare, say). Only in very rare instances are citations – date, source, chapter or verse on the quotation – found on the medallic item. These data are sometimes revealed by the artist in a LEAFLET, however, should one have been issued. Sometimes such research identifies the latitude the artist has taken with the quotation (as the Roosevelt Plaque mentioned above). Quotation marks used for the names of objects, would be included in the index of inscriptions as they actually appear on the item indexed.
CLASS 02.10
Looking for the meaning of a numismatic word, or the description of a term? Try the Newman Numismatic Portal's Numismatic Dictionary at: https://nnp.wustl.edu/library/dictionary
John Lupia submitted the following information from the online draft of his book of numismatic biographies for this week's installment of his series. Thanks! As always, this is an excerpt with the full article and bibliography available online. This week's subject is dealer and publisher William Von Bergen. -Editor
Wilhelm or Willem (Americanized as William) Von Bergen (1850-1916), was born on April 24, 1850, at Berne, Switzerland, son of Christian Von Bergen and Elizabeth Von Bergen.
He lived at various address including : 87 Court Street, Boston, Massachusetts; 89 Court Street, Boston, Massachusetts; 91 Scollay Square, Boston, Massachusetts; Numismatic Bank, Washington Street, Boston.
He immigrated to America in 1871.
On September 16, 1872 he became a naturalized citizen of the United States.
Gouldings New York City Directory (1877) : 1460, lists a William von Bergen working as a porter living at 401 West 18th Street, New York. In Scientific American, Volume 45, August 27, (1881) : 138 he is reported to have invented a device that acts as both a camera and magic lantern, while residing at Andover, Massachusetts. In The Boston Directory of 1882 he is listed as an agent for Union Camera Company, living at 20 Conant Street, Roxbury, near W. E. Woodward. Von Bergen was a coin dealer well known through his book Rare Coins, and from his many advertisements. He is ANA Member No. 10. He is the publisher of Rare Coin Encyclopedia. He was a large man with a dark beard who spoke with a German accent and was also fluent in French and at times worked as a translator of French books.
Wilhem Von Bergen published Rare Coins of America in 1885, which borrowed from Dye's Coin Encyclopedia, first published in 1883, largely the work of Ebenezer Locke Mason, Jr, who published it under the name of his old friend and colleague during and after the Civil War, John Smith Dye.
On March 14, 1887, he married Hulda E. Schnorr (1865-1913), a German immigrant. They had three children. His marriage license records him as a boot maker.
In June 1890, Ebenezer Locke Mason, Jr., is the first to give us a report about Von Bergen in one of his signature ribald accounts. It relates an event that probably occurred five or six years earlier when Wilhelm was as green as a new mowed lawn as a coin dealer not even knowing the value of the 1802 half dime, something a beginner should have known.
Four and a half years later in his classic essay, Augustus Goodyear Heaton, "Tour Among the Coin Dealers" The Numismatist, January (1895) tells us :
In December 1914 he traveled to Cuba for his health.
"The 1917 Boston city directory lists Edwin (1890-1954), Harry (1888-1971), and William Jr. (1888-1931), all still living at 196 Chestnut Avenue, but it includes the following line---"William died June 18, 1916."
He committed suicide by gas from his kitchen stove at 196 Chestnut Avenue, Jamaica Plain, Boston. Tragically he suffered severe pain and anguish over a long protracted illness and lost his will to live. A very sad ending to the life of one of American numismatic history's significant men.
To read the complete article, see:
VON BERGEN, WILHELM (https://sites.google.com/a/numismaticmall.com/www/numismaticmall-com/von-bergen-wilhelm)
* * * * *
The entire inventory of the Lupia Numismatic Library is for sale. Individual items will be available before the remaining archives are broken up into parcels sold at philatelic auctions in the U. S. and Hong Kong. Check NumismaticMall.com frequently as dozens of new items with estimates will be posted daily until everything is sold.
All inquiries will be given prompt and courteous attention. Write to: john@numismaticmall.com .
Author David Lange submitted these notes and images on the publications of Leiser Wolf Schnelling. Thanks! -Editor
I enjoyed seeing John Lupia's biographical piece about Leiser Wolf Schnelling. When my book on coin boards re-introduced this figure to the hobby for the first time since he dropped out of the coin scene in the 1940s, I was not able to find much background information on the man. Nor had I located a portrait photo. I did find correspondence that was reproduced in my book, and I later came across one of his publications that pre-dated his coin boards.
I'm attaching images of two of his coin boards, along with some detail shots. The first edition of Colonial Coin & Stamp Company boards from 1935 featured an illustration of a boy examining his coins that was rather antiquated in style. This was quickly updated the following year, and all first edition boards of this publisher are rare. Note that at least a few of the very early printings had paper backings rather than the clear cellophane typically associated with this brand of coin board.
I was aware of John Lupia's article prior to its inclusion in last week's issue. Though I did not collaborate with John in any way, I did know of Chris Buck's research in this area. I believe John may have downplayed Chris' contribution a bit in the credit line, though the final product was certainly his own.
David adds:
To read the earlier E-Sylum article, see:
LEISER WOLF SCHNELLING (1897-1981) (http://www.coinbooks.org/v20/esylum_v20n51a15.html)
Harvey Stack's latest Stack's Bowers blog series focuses on growing up in a numismatic family. Here's part 7, published December 14, 2017. -Editor
They had been away from their families for as long as five years. They were rebuilding their lives in peacetime, getting back to their jobs and if they could, to their hobbies.
Among those who served in the United States armed forces from Stack's was John J. Ford, Jr., who served in U.S. Army Intelligence. Cornelius Vermeule was an Army finance specialist who was in Japan inventorying their money, as he was fluent in Japanese. Commander. James C. Risk was a U.S. naval attaché to Russia. In addition, we gained Henry Grunthal, who immigrated to the United States after the war. These were just a few of the specialists who once again became a part of Stack's and they were much needed as we found that the post-war era brought many collectors back to the hobby, as well as attracting new ones
In order to produce catalogs for the many sales we held in the years from 1945 through 1949, we needed a good research staff, fluent in all areas of numismatics. In this way we could engage all the returning and new collectors in building collections and buying and selling coins. It was what we needed in order to properly conduct our business. By 1946, Ben, Norman and I had been "drafted" by our folks to be available to help any day we were not tied up with school or schoolwork.
Ben, being a bit older than Norman and myself, finished school first and became part of the Stack's over-the-counter staff. In 1947 both Norman and I were given similar positions in the firm. We were all very lucky that our fathers brought us into the business at a time when the shop was very busy with many advanced collectors. These numismatists visited the store to enhance their collections and check out anything new we might have acquired. In addition, they were very generous with their knowledge, teaching us what they knew and had earlier researched. It was an extension of our education, learning much about the art of collecting coins and other items.
It was in this way that the "three young Stack's," as we were called in the shop, started on our way to becoming professional numismatists. We learned about many different areas, from Ancient to modern world coins, the entire United States series in all metals, and paper currency. As we became involved with buying and selling, we had unique opportunities to see many of the greatest rarities as well as outstanding collections. Our growing Public Auction program, usually conducted once a month except in the summer, added to our experience especially in the arts of grading and valuing.
During this period, Stack's continued to handle items that were owned or had been owned by some of the most important names in the hobby, names that included David Proskey, James A. Stack (no relative), James Flannigan, J.F. Bell, George H. Hall, Charles Deetz, Theodore Grand, and duplicates from the Louis E. Eliasberg Collection. The last we sold under the name The H.R. Lee Collection, a title created from the initials of Mr. Eliasberg's wife's maiden name and his own name.
This was a hectic period at Stack's and my father and uncle worked seven days a week and many nights to build our business and serve the many collectors who counted on the firm. And the "three young Stack's" learned all about hard work at the same time they were learning about numismatics.
To read the complete article, see:
Growing up in a Numismatic Family Part 7 (http://www.stacksbowers.com/News/Pages/Blogs.aspx?ArticleID=2776)
To read the earlier E-Sylum article, see:
HARVEY STACK'S NUMISMATIC FAMILY, PART 6 (http://www.coinbooks.org/v20/esylum_v20n51a16.html)
Check out this video of actor Jack Black on the Conan O'Brian show discussing his coin collection. He acts out the outrage over the 1793 Flowing Hair Liberty cent, the barebreasted Standing Liberty quarter, and ends with a naked Lincoln (sort of). -Editor
To read the complete article, see:
Jack Black Has A Rare & Spicy Coin Collection (http://teamcoco.com/video/jack-black-has-a-rare-spicy-coin-collection)
A collector of Indian paper money is establishing a museum of Indian paper money. -Editor

George V Ten Rupees with 'LEGAL TENDER IN BURMA ONLY' overprint
Sifting through Rezwan Razack's collection of Indian paper money is like looking through a bioscope. The shade and pattern of each note reveals a unique story. Razack cites the example of the one-rupee note, whose origins lay in the widespread panic and financial uncertainty caused by World War I.
"People had begun to shun banknotes and would rush to the banks to convert these into silver coins. As a result, the government had to mint more coins to keep up with the demand. This led to scarcity of silver," he says. The government, then, had no choice but to introduce paper banknotes of smaller denominations, including the one-rupee note, alongside the coins, in 1917. Also significant is the earliest surviving banknote in his collection—four two-hundred-and-fifty sicca rupees—issued by the Bank of Bengal on 3 September 1812. Then there is the uniface, or one-sided notes of the government of India, that were in circulation between 1861 and 1930.
Today, Razack has one note of each style ever printed for circulation in India, making him the world's largest collector of Indian paper money. Now, he is opening up his collection to numismatists from across the world, through the Rezwan Razack's Museum of Indian Paper Money, which he launched in Bengaluru on 30 November. With the team from Eka Resources as museum consultants, this space will be housed within the Prestige Falcon Tower on Brunton Road and will be opened to the public in the last quarter of 2018.
Razack first came across old banknotes 45 years ago while browsing through the contents of an iron safe at his ancestral home in Bengaluru. A couple of Reserve Bank of India notes, with the word "Cancelled" stamped on them, caught his eye. Some of these included the portrait of King George VI and contained the words, "Pakistan Note Payment Refused". This piqued his curiosity, but with no books on the subject available he began to seek out scholars who could reveal the stories behind these notes. He spent his spare time—whatever he could manage away from his family's construction business—to research the history of Indian paper money.
It is perhaps the depth of his collection that makes it truly unique. For instance, Razack even has handwritten notes, as well as proofs and patterns that preceded the finalized design. He also has coupons that were issued to prisoners of World Wars I and II to be exchanged for cigarettes and other luxuries.
"Also interesting are the princely paper tokens. The shortage of metal during World War II necessitated 36 princely states, mostly in Gujarat, Rajasthan, Sindh, Baluchistan and the Central Provinces, to issue paper tokens instead of coins, some with the value of one pice," says Razack, who is the managing director, Prestige Group, and chairman, International Bank Note Society, India Banknote Collectors' Chapter.
To read the complete article, see:
Minting a century (http://www.livemint.com/Leisure/i8NS1u3zarrKOaUzSfY1KL/Minting-a-century.html)
Here's a selection of interesting or unusual items I came across in the marketplace this week. Tell us what you think of some of these. -Editor
1780 New Haven Lottery Ticket

1780 CONNECTICUT LOTTERY NEW HAVEN FOR BUILDING a BRIDGE OVER EAST RIVER - SIGNED in RED by LT. HENRY DAGGETT & on the BACK a NOTATION in BLACK that COLO LEVERETT HUBBARD RECEIVED 10 DOLLARS for this (PRESUMABLY WINNING) TICKET on JULY 14, 1781.
MEASURES APPROXIMATELY 3.5 x 1.5 INCHES
Last week we mentioned colonial-era lottery tickets. Here's a nice one for sale on eBay that I came across this week. Since the winning tickets get turned in (and were often destroyed), most of the surviving examples are probably losers. I don't think I've ever come across a winner like this. -Editor
To read the complete description, see:
1780 CT LOTTERY WIN NEW HAVEN EAST RIVER BRIDGE LT H. DAGGETT & COL L. HUBBARD (https://www.ebay.com/itm/232566784363)
1906 Silver Carnegie Hero Medal

This is the first slabbed Carnegie Hero medal I've seen. The silver examples are rare. -Editor
To read the complete description, see:
1904-CARNEGIE-HERO-FUND-AWARD-MEDAL-NELSON-V-SMITH-1906-SILVER-76mm-NGC-MS63 (https://www.ebay.com/itm/382304860167)
1958 Belgian Congo International Expo medal

BELGIAN CONGO AND RUANDA URUNDI INTERNATIONAL EXPOSITITION Brussels bronze 91mm
A very busy but nicely done obverse. -Editor
To read the complete description, see:
BELGIAN CONGO AND RUANDA URUNDI INTERNATIONAL EXPOSITITION Brussels bronze 91mm (https://www.ebay.com/itm/162801897703)
1960 India Gold Tola

INDIA-BRITISH, TOLA, 1960, BOMBAY, EF(40-45), GOLD, KM:45
To read the complete description, see:
INDIA-BRITISH, TOLA, 1960, BOMBAY, EF(40-45), GOLD, KM:45 (https://www.numiscorner.com/collections/our-experts-favorite-items-december-2017/products/india-british-tola-1960-bombay-ef40-45-gold-km-45)
I enjoy Mike Markowitz's article on ancient coinage. His December 11, 2017 piece looks at the image of Jesus on ancient coins. Here's a short excerpt - be sure to read the complete article online. -Editor
Justinian II, Part 1
Justinian II came to the throne in 685 at the age of 16. Heraclius, who ruled 610-641, was his great-great grandfather. His early coinage was conventional, bearing his portrait (often beautifully executed by a talented master engraver) on the obverse and a cross on steps reverse. But in 692 he introduced an extraordinary innovation: placing a bearded, long-haired portrait of Christ on the obverse, with the Latin inscription "Jesus Christ, King of Those Who Reign" (IHS CRISTOS REX REGNANTIUM).

Justinian II, first reign (AD 685-695). AV solidus
This image, often described as Christ Pantocrator ("Ruler of all things") ultimately derives from the gold and ivory statue of Zeus in the temple at Olympia, created by the sculptor Phidias circa 435 BCE[5]. The reverse depicts the standing figure of the emperor with the inscription "Justinian Servant of Christ".
This remarkable change in the coinage may have been a gesture of defiance toward the Muslims, who recognized Jesus as a prophet, but rejected His divinity. Examples of this famous coin, even if poorly struck and off-center, are in high demand. High-quality specimens typically bring $5,000 or more at auction[6]. On Harlan Berk's list of the 100 Greatest Ancient Coins, this type is #77 (Berk, 114). Fractional denominations were struck with the same design (the semissis worth half a solidus and the tremissis worth a third) but are quite scarce.
Justinian II, Part 2
Overthrown in a palace coup in 695, Justinian's nose was mutilated and he was exiled to a remote outpost in the Crimea. Mutilation was considered more humane than execution since it supposedly rendered the victim permanently ineligible for the throne. In exile, Justinian has his nose repaired by an itinerant surgeon[7], formed an alliance with the pagan Bulgars, married a princess of the pagan Khazars, and plotted his return to power, which he accomplished in 705. Justinian's second reign was a reign of terror, during which he took ferocious vengeance on his opponents.
There was another dramatic change in the coinage, for reasons unknown.

Justinian II, second reign (AD 705-711), with Tiberius. AV solidus.
To read the complete article, see:
The Image of Jesus on Ancient Coins (https://coinweek.com/ancient-coins/image-jesus-ancient-coins/)
Patrick McMahon of the Museum of Fine Arts, Boston submitted these notes and images for our holiday numismatic roundup. Thanks! -Editor
Since you are still looking for Christmas items, here are a few more to share.

SANTA MEDALET

BAKER 650B
The first is a piece that came to the Museum of Fine Arts, Boston from the Boston Numismatic Society in 1898. It's a tiny medalet (17mm diameter / 1.93 g), looks like some kind of gilt metal or even brass, and has the Lord's Prayer on the reverse. That reverse is identical to the reverse of another object that came from the BNS—a Washington piece (Baker 650B) which is attributed to William H. Key. But the obverse of the first one proclaims MERRY CHRISTMAS and shows Santa Claus on a rooftop, climbing a chimney with his bag. His sleigh is pulled by a single reindeer. Both medalets are the same size and composition, but unlike the obverse of the Washington piece, there is no obvious signature or monogram on the Christmas version. Clearly they have some connection with each other, but the quality of the engraving is not the same. I did my best to photograph them—they haven't been shot by our photographers. The light wasn't ideal and the color is a little off.
I don't have a copy of Arlie Slabaugh's booklet that Tom Casper shared so I don't know if this is catalogued there. If anyone knows the full story behind it I'd be grateful! And I will update our records accordingly.
In last week's E-Sylum you also mentioned Santa Claus notes. I don't believe we have any in our collection, but I do have this pamphlet on the bookshelf in my office. It is one of the things that came my way when our Classical department was helping Cornelius Vermeule go through some boxes after he retired. It was inscribed to him by the author, John Muscalus, presumably around 1959 when it was printed. There is not much to it, just a brief, general text on one page and then full-size reproductions of four notes (one to a page). I've kept it for the inscription.
Happy Holidays and best wishes (to everyone) for 2018!
To read the earlier E-Sylum articles, see:
HAVE A NUMISMATIC CHRISTMAS (http://www.coinbooks.org/v20/esylum_v20n50a30.html)
CHRISTMAS TOKENS (http://www.coinbooks.org/v20/esylum_v20n51a24.html)
It's believed that North Korea may have developed a way to create extremely good replicas of American $100 bills.
A number of fakes notes have turned up in neighboring South Korea whose quality is so high that they are virtually indistinguishable from the real thing.
It ended up taking a team of forgery specialists at the country's KEB Hana Bank to confirm that a single $100 bill found at a branch in Seoul in November was a fake.
The worry is now that there may be many more 'supernotes' that are now in circulation, but authorities simply have no idea.
Other fakes were dated either 2001 or 2003, but the new forgeries are dated 2006 and use even better techniques with more sophisticated ink, improved printing and paper.
Even features that are designed to stop fakes from being created have been incorporated into the forgeries that change colour when viewed from a different angle, just as genuine notes should.
The high quality of the forgeries has immediately led to suspicion falling on North Korea, which has a track record of forging foreign banknotes in order to earn hard currency for the regime.
To read the complete article, see:
Is Kim printing counterfeit dollars? Quality of fake 'supernotes' found in Seoul raise fears that North Korea is forging $100 bills (http://www.dailymail.co.uk/news/article-5169531/Fake-supernotes-Seoul-North-Korea-forging-100.html)
There is no shortage of traditions around the world relating to money, from burning it for the dead, putting it under a ship's mast for good luck, or baking it into pastries for Christmas. In Malawi, they like to throw it in the air and dance on it. Cool. -Editor
Malawi is spending several million US dollars every year to replace torn and dirty bank notes as people throw money as sign of good luck. Malawi's central bank has now rolled out a campaign to stop this wear and tear.
It's part of Malawian tradition to throw bills around at weddings, bridal showers and other social events as a sign of wealth and good luck.
The money that's been thrown on the floor is then trampled on - often, it's too dirty or torn to be used again.
The bank notes need to eventually be replaced by Malawi's Reserve Bank. And it's not coming cheap, according to bank governor Dalitso Kabambe.
However, people on the streets blame the bank for putting out notes that are not as durable as those issued in other countries.
Others like Lilongwe resident Ntchindi Meki say it won't be easy to stop Malawi's tradition of celebrating by throwing money in the air. He added it was a good idea though that the bank sets out to inform people about the negative effects - destroying the bank notes.
Central Bank Governor Kabambe says they will start a campaign to educate people to take better care of Malawian bank notes. He also said he was going to start prosecuting culprits from 2018.
To read the complete article, see:
Malawi urges people to stop damaging bank notes (http://www.dw.com/en/malawi-urges-people-to-stop-damaging-bank-notes/a-41774968)
I recall one of comedian Woody Allen's lines about a mythical creature "with the head of a lion, and the body of a lion, but not the same lion." Here's a couple stories about lost money and found money, but not the same money.
Lost Money: Inheritance Check Goes Missing

The first story deals with a Canadian family's dispute with a bank and UPS over a misplaced check. -Editor
A Canadian man says he's broke after the United Parcel Service lost track of his inheritance.
The intended $846,000 delivery was a bank draft from TD Canada Trust, which still hasn't refunded the lost fortune 10 months later. Instead, UPS offered an apology and $32 to pay for the mailing costs, according to a CBC News report.
Taylor sent the money through UPS from her lawyer about 270 miles away in Georgetown, Ontario, so Herbert wouldn't have to worry about picking up the money. She obtained the bank draft in February after she said the bank advised it as the safest way to send the large sum. TD guaranteed Taylor and her husband, John, that the money would be replaced if the draft was lost, she said.
"They said a bank draft was more appropriate" for that amount of money, Taylor said. "Never in my wildest imagination did I think something like this would happen."
The delivery company said the dough could not be traced.
The bank is refusing to refund the money unless Taylor signed an agreement to pay them back if someone cashes in the lost draft. She signed the agreement, but says the bank "never paid anyone a dime." The bank also demanded she let TD put a lien against her house if the draft was cashed, but she refused.
"If the bank really wants indemnity, then UPS should sign it," she said.
To read the complete article, see:
UPS LOSES FAMILY'S $846K INHERITANCE, OFFERS TO REFUND $32 SHIPPING FEE (http://www.newsweek.com/ups-loses-846k-inheritance-offer-refund-shipping-fee-748764)
Found Money: Homeless Man Makes Airport Cash Haul

This one deals with a homeless man's chance discovery of an unattended cash haul. -Editor
Police are hunting a homeless man who made off with hundreds of thousands of pounds after he happened to lean on an unlocked door at Charles de Gaulle airport.
Police are on the hunt for the man who swiped £265,000 (€300,000) from the French airport on Friday.
The door of the Loomis cash management company in terminal 2F was not properly secured, allowing the man, in his 50s, to chance upon two bags of cash.
An official told Le Parisien the man "benefited from a combination of circumstances to land himself a huge Christmas present."
At around 5.30 p.m. an alarm was triggered after an intrusion to the premises, which stores large amounts of money.
Border police officers and the on-site manager attended the scene and found the door left open. CCTV footage later showed the man searching the bins outside the office at 5.20 p.m.
He leaned on the office door and was surprised when it opened. After going inside he re-emerged a few minutes later carrying the two bags, the French newspaper reported.
To read the complete article, see:
A homeless man took off with £265,000 after leaning on an unlocked door at a French airport (http://www.businessinsider.com/homeless-man-takes-265000-after-leaning-on-a-door-at-french-airport-2017-12)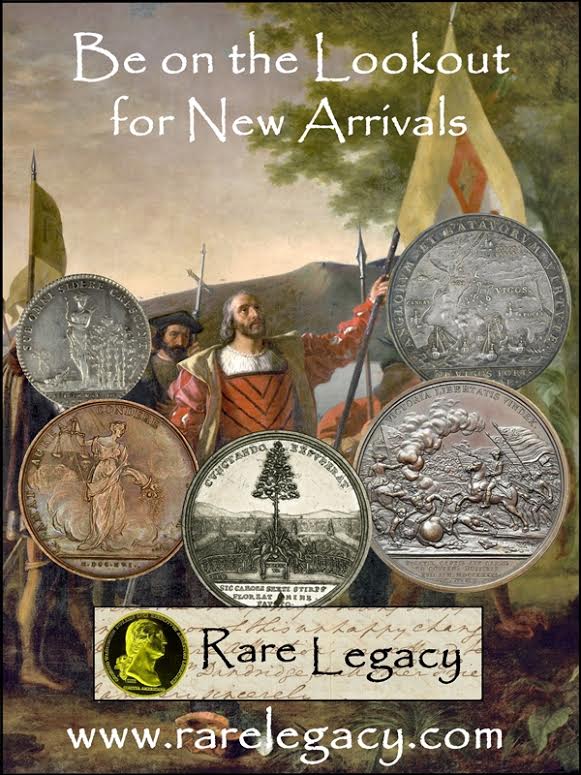 This week's Featured Web Page is Coins from Myanmar, from the Numista web site.