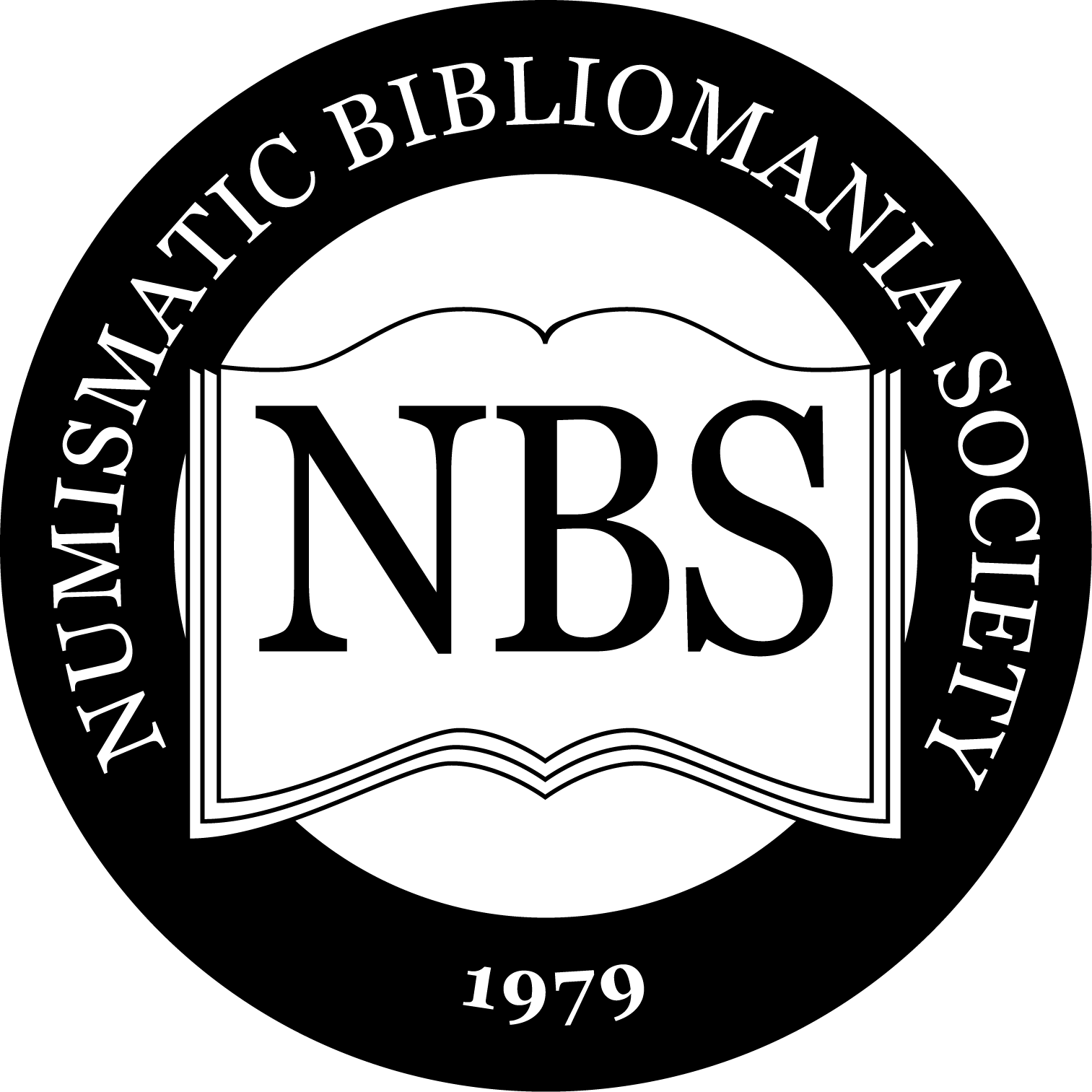 Welcome to NBS
The Numismatic Bibliomania Society (NBS) is an educational organization founded in 1979 to support and promote the use and collecting of numismatic literature. Numismatic literature includes books, periodicals, catalogs and other written or printed material relating to coins, medals, tokens, or paper money, ancient or modern, U.S. or worldwide.
NBS Auction
Each year at the ANA World's Fair of Money, the NBS conducts a benefit auction to raise funds for the organization. All items sold are donated to the NBS by members and 100% of the proceeds go to the NBS treasury. Please download the catalogue and bid in person or by sending absentee bids to David Fanning at df@numislit.com by the end of Thursday, August 3. The sale will take place on Friday, August 4 as part of the NBS General Meeting, to be held in Room 112 of the Colorado Convention Center from 11:30 a.m. to 1:30 p.m. where Neil Musante will speak about his book Medallic Washington. Please read the terms of sale before bidding.
For a PFD Copy of the Auction information and catalog, Click » Auction Catalog

Summer 2017 - The Asylum V35 N2
NBS 2017 Board of Trustees Slate of Candidates
Benjamin Bell: Memories of a Good Friend by Carlos Jara and David Fanning
United States Numismatic Literature from 1943 by YN Kellen Hoard
A Teeny Island of Numismatic Bibliophile Bindings by George F. Kolbe
ASSOCIATIONS: Autographs • Annotations • Inscriptions by Joel J. Orosz
Jorge Ferrari's Unpublished Magnum Opus by John W. Adam
To read the Online Archive of The Asylum click the link below to the Newman Numismatic Portal/Asylum It will take you directly to The Asylum archive.
Newman Numismatic Portal/Asylum.
Martin Gengerke's has made his book on ANA Auctions Open Source and available for download by NBS Member at no charge. The book can be found on the Resources Page. The book will also be placed on the NBS Wiki so that NBS members can add information to the book.
Sponsors