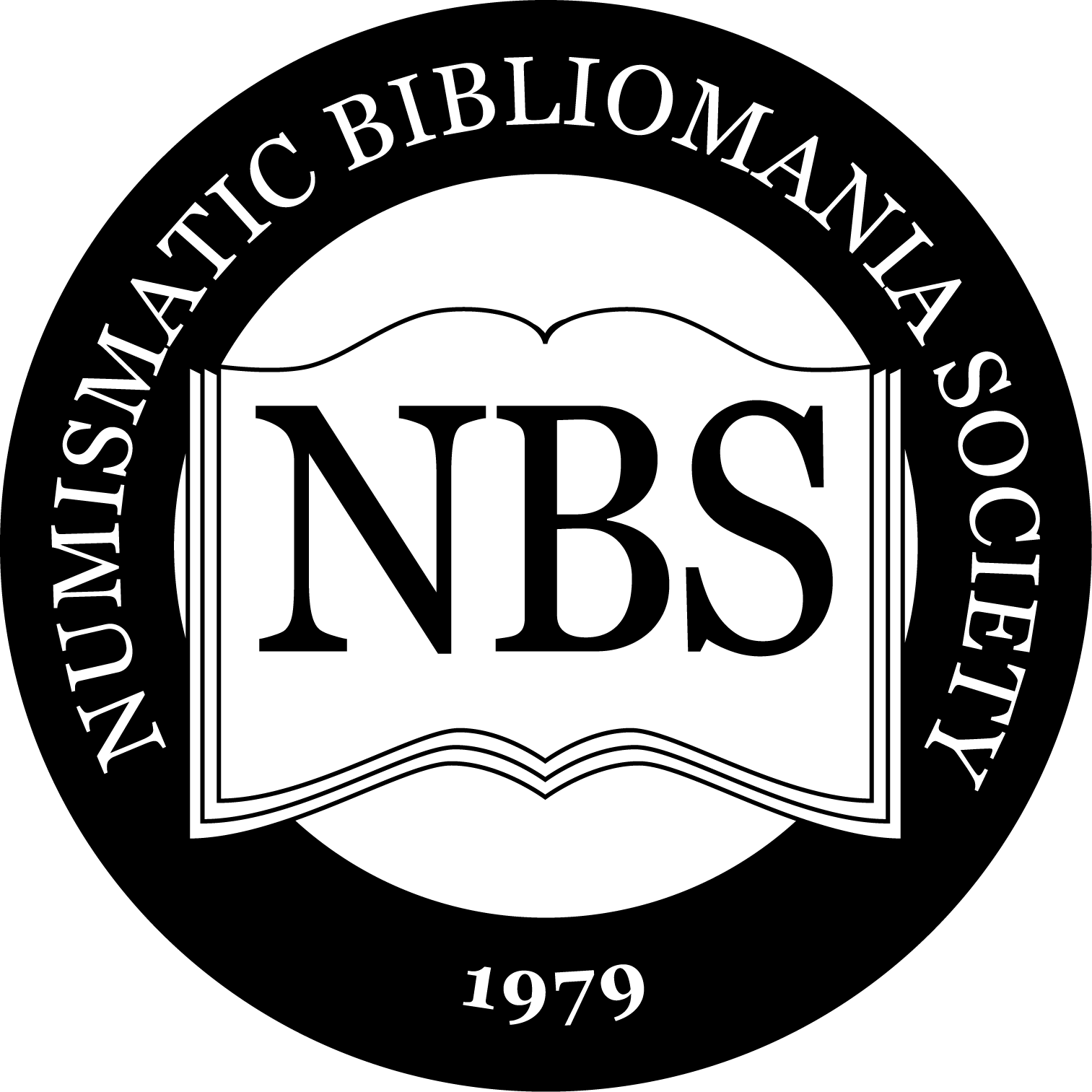 Welcome to NBS
The Numismatic Bibliomania Society (NBS) is an educational organization founded in 1979 to support and promote the use and collecting of numismatic literature. Numismatic literature includes books, periodicals, catalogs and other written or printed material relating to coins, medals, tokens, or paper money, ancient or modern, U.S. or worldwide.
This Week's E-Sylum
April 23, 2017
This week's Complete E-Sylum »
E-Sylum Archive | E-Sylum Subscription Page
Announcements
Call For Nominations for 2017 Officers and Board members. See >> NBS Call for Nominations

NBS Membership Renewals

Don't miss an issue of The Asylum and renew your membership today. Renew online at coinbooks.org membership or send a check or money order to: Numismatic Bibliomania Society
c/o Terry White, Treasurer
P.O. Box 39
Hilliard OH 43026

Martin Gengerke's has made his book on ANA Auctions Open Source and available for download by NBS Member at no charge. The book can be found on the Resources Page. The book will also be placed on the NBS Wiki so that NBS members can add information to the book.
The Asylum Author Index has been updated. It is available on the NNP or on The Asylum page.

Spring 2017 Contents
Fred Lake: A Bookseller's Retrospective by Alan Workman
ASSOCIATIONS: Autographs • Annotations • Inscriptions: Numismatique du Voyage du Jeune Anacharsis by Joel J. Orosz
Some Important Collectors of Ancient Coins in the 20th Century by Shanna Schmidt
Off the Shelf: Monographs on Paper Money by Dr. John A. Muscalus by David F. Fanning
The Numismatic Book Catalogues of John Drury by David F. Fanning
To read the Online Archive of The Asylum click the link below to the Newman Numismatic Portal/Asylum It will take you directly to The Asylum archive.
Sponsors