About Us
The Numismatic Bibliomania Society is a non-profit organization devoted to the study and enjoyment of numismatic literature. For more information please see our web site at coinbooks.org
Subscriptions
Those wishing to become new E-Sylum subscribers (or wishing to Unsubscribe) can go to the following web page link
Membership
There is a membership application available on the web site Membership Application
To join, print the application and return it with your check to the address printed on the application. Print/Digital membership is $40 to addresses in the U.S., and $60 elsewhere. A digital-only membership is available for $25. For those without web access, write to:
Terry White, Treasurer
Numismatic Bibliomania Society
P. O. Box 39 Hilliard, OH 43026-1278s
Asylum
For Asylum mailing address changes and other membership questions, contact Terry at this email address: terrywhite5475@yahoo.com
Submissions
To submit items for publication in The E-Sylum, just Reply to this message, or write to the Editor at this address: whomren@gmail.com
BUY THE BOOK BEFORE THE COIN
New subscribers this week include: Brian Holland. Welcome aboard! We now have 2,027 subscribers. Welcome also to our newest advertiser, Todd Pollock's BluCC Photos. Thank you for your support.
This week we open with an announcement from Lake Books, an update from Alan Workman, four new books, one review, and Newman Numismatic Portal activities at the upcoming Whitman Baltimore Expo. The NNP Pagecount is up to 441,312!
Other topics this week include slabbed chocolates, dealer Harlan P. Smith, author Joe Cribb, the silver patterns of 1859, unusual Bactrian portrait coins, spotting fake five pound notes and the Amyx collection.
To learn more about the so-called "Bulgarian imitative" trachea, Thai coinage, waffled French Indo-China piastres, Felix Schlag, Eva Adams, mythological creatures, Bradbury Wilkinson & Company, the elephant scalp hats, Bond Notes and the Ceremony of Quit Rents, read on. Have a great week, everyone!
Wayne Homren
Editor, The E-Sylum


Fred and Joan Lake of Lake Books submitted this announcement. -Editor
To our subscribers, numismatic friends, and wonderful associates in this exciting and full numismatic experience:
After 27 years and 125 numismatic literature mail-bid sales, over 75,000 packages packed and mailed with countless individual volumes sent to successful bidders………my 87 plus years are showing some wear and tear, not to mention on my wife and partner, Joan. A very recent diagnosis precludes our continuing to pursue our business, Lake Books, as it exists now. So, we have made arrangements with our long-time friend and fellow numismatist, Alan Workman, to finish assisting our present consignors and others. You will find all of his information on his web site at: www.workmansbooks.com .
We thank you for your continued support over these many years.
Fred and Joan
Lake Books
6822 22nd Ave N
St. Petersburg, FL 33710-3918
727-343-8055 fax: 727-381-6822
We're so sorry to hear this news. Fred has been a fixture in the numismatic literature hobby for as long as I can remember. I've been a buyer and consignor in countless of his sales. Lake Books provided a wonderful service to our hobby, connecting buyers and sellers of all numismatic books common and rare. Best of luck to both Fred and Joan, two of the best folks in any hobby anywhere. -Editor
As it happens Alan Workman's October 2016 email News notes a number of new selections on his web site. -Editor
New listings available on my website...
A selection of the better items I have listed since my last newsletter...
New listings on eBay...
I am now offering the following items on eBay:
For more information, see:
www.workmansbooks.com
Demetrius Siatras of Siatras International Bookshop announces a new edition of Metcalf's book on coinage in southeastern Europe 820-1396 with a new Introductory Essay and Supplementary Bibliography. Thanks to Bruce Perdue and David Sundman for forwarding this. -Editor
Τhe third augmented edition of "Coinage in South-Eastern Europe 820-1396" just released.
D.M. Metcalf, Coinage in South-Eastern Europe 820-1396 Third augmented edition. Athens, 2016. In English. Hard cover+jacket, 28 cm, 468 pp., 8 plates; net weight 1700 gr. ISBN 978-618-82459-4-5 Retail price EUR 96.00
Presents a wide range of different coinages used in south-eastern Europe, including Byzantine, Venetian, Hungarian, Bulgarian, Serbian, Bosnian, and Slavonian, the crusader issues of Frankish Greece, and coins from the cities of the Adriatic coasts, such as Kotor, Split, and Dubrovnik (Ragusa). The evidence of archaeological excavation and of several hundred coin-hoards is explored, in an attempt to assess the commercial, military, and other uses of money on pre-Ottoman times.
Τhe author's interest in south-eastern Europe was first aroused in 1954 when, as an undergraduate, he studied the geography of the area.
From the Introduction to the Greek Edition:
For more information, see:
https://www.academia.edu/29196655/COINAGE_IN_SOUTH-
EASTERN_EUROPE_820_1396_-_With_a_new_Introductory_Essay_
and_a_Supplementary_Bibliography_by_D.M._Metcalf_
3rd_augm._ed._468_pp._Athens_2016
As noted in earlier articles, sites like PrintAsia.com may be able to offer better deals for books published in India, but here's a new title available from Bagchee.com. Below is their overview for a new book on the coinage of Thailand. -Editor
The Evolution of Thai Money: From its Origins in Ancient Kingdoms
Authors (s): Ronachai Krisadaolarn (Author)
Format: Hardcover
ISBN-10: 6167339732
ISBN-13: 9786167339733
Pages: 270p., 8.8 x 1.3 x 11.8 inches
Pub. date: 07.06.2016, 1st. ed.
Publisher: River Books
Language (s): English
Bagchee ID: BB102298
A study of the various forms of Thai money from their origins in Funan up to the introduction of the modern decimal system of baht and satang.
Includes a reproduction coin.
This book is the result of over 40 years of study of the various forms of Thai money from their origins in the ancient kingdoms and empires starting with Funan up to the introduction of the modern decimal system of baht and satang. As such it represents a supplement to Krisadaolarn and Vasilijs Mihailovs' award-winning book, Siamese Coins - From Funan to the Fifth Reign, and includes hundreds of additional coins illustrated in various aspects.
This work covers the production of pressed silver coins; the use of metallic ingots known as toks; elongated silver bars commonly known as tiger tongues; bent ingots known as chiang money; metallic alloy, glass and porcelain tokens and most famously pot duang, commonly called bullet money because of their shape. The book ends with the transition to flat coinage similar to that used today. The author personally examined, photographed and weighed thousands of specimens, conducted hundreds of assays and obtained images from national museums, dealers and private collectors.
To read the complete article, see:
The Evolution of Thai Money: From its Origins in Ancient Kingdoms (www.bagchee.com/books/BB102298/the-evolution-of-thai-money-from-its-origins-in-ancient-kingdoms)
Another new title available from Bagchee.com is on Sangam Age Tamil coins. -Editor
Sangam Age Tamil Coins and Ancient Foreign Coins Found in Tamilnadu: A Collection of Articles
Authors (s): R.R. Krishnamurthy (Author)
Format: Softcover
Pages: 273p., Illustrations; Maps; 25cm.
Pub. date: 29.09.2016, 1st. ed.
Publisher: R. Krishnamurthy
Language (s): English
Bagchee ID: BB104127
For more information, or to order, see:
Sangam Age Tamil Coins and Ancient Foreign Coins Found in Tamilnadu: A Collection of Articles (/www.bagchee.com/books/BB104127/sangam-age-tamil-coins-and-ancient-foreign-coins-found-in-tamilnadu-a-collection-of-articles)
While non-numismatic, early lottery tickets are an interesting area of ephemera and are often collected alongside colonial paper money. Russ and Jane Sears have just published a book on pre-Civil War Maryland lotteries; it's available on eBay. -Editor
Pre-Civil War Maryland Lotteries by Russ and Jane Sears
This book of 190 pages documents the history of lotteries in Maryland thru a search of Maryland laws. The history of lotteries even prior to Maryland lotteries is presented too.
It also shows illustrations of many lottery flyers which were sent soliciting the recipient to purchase lottery tickets and showing the various prizes. Sometimes the lottery agent's location is pictured, helping to show what a reliable agent one is buying from.
Pictured are over 100 different lottery tickets, all before the U. S. Civil War since lotteries became illegal in Maryland in 1859. Tickets were issued for the Washington Monument (in Baltimore), the University of Maryland, the Catholic Cathedral, various other churches, and more. You will enjoy this book.
Shipping will be only to the United States and will be by Media Mail.
For more information, or to purchase, see:
Pre-Civil War Maryland Lotteries book by Russ & Jane Sears Many illustrations (www.ebay.com/itm/Pre-Civil-War-Maryland-Lotteries-book-by-Russ-Jane-Sears-Many-illustrations-/252561530680)
A new era in United States coinage dawned in 1971 with the launch of the Eisenhower dollar. It was the first dollar coin issued since the Peace dollar series ended in 1935. Unfortunately the large-size "Ike" dollars, which had the same diameter as the old-style cartwheels, were too big and heavy for most consumers. By September 1974, numismatic writer Clement F. Bailey had dubbed the Ike dollar a "successful failure". And over the next five decades, the United States Mint issued four more dollar coin programs that also became "successful failures".
Each one is chronicled in A Guide Book of Modern United States Dollars, by Q. David Bowers (Whitman, 2016).
Spurned by the American public, the five modern one-dollar coins eventually came to be loved by many collectors–including me. I first noticed them early in my collecting career as a 12-year-old in 1993. Large Ike dollars were pretty novel to a kid who had only ever seen cents, nickels, dimes, quarters and the occasional half dollar. Meanwhile, the saga of the beleaguered Susan B. Anthony dollar, whose misery ended during my birth year of 1981 following a three-year production stint, captivated my burgeoning interests as a young collector.
But as I grew older and became more involved in the hobby as a writer in my twenties, I learned I was far from the only person who enjoys collecting modern dollars.
In this book, Bowers offers his renowned perspective on the one-dollar coins of the last 50 years to all such collectors. He does so with the assistance of several notable modern coin experts, including R.W. Julian, David Lange, David McHenry, Tom DeLorey, Rob Ezerman, Bill Fivaz, Gerald Higgs, Andy Oskam, James Sego, Frank Van Valen, and CoinWeek's own resident Eisenhower dollar enthusiast, Charles Morgan.
Before Modern Dollars, there were virtually no major publications dedicated to the small-size one-dollar coins that followed Ikes (previous works by John Wexler and Rob Ezerman, among others, had focused on Eisenhower dollars). In this regard, Modern Dollars serves as a comprehensive compendium that fills in critical information gaps.
Be sure to read the complete review online. -Editor
To read the complete article, see:
First Read: A Guide Book of Modern United States Dollar Coins (www.coinweek.com/education/numismatic-books/first-read/first-read-guide-book-modern-united-states-dollar-coins/)
Newman Numismatic Portal Project Coordinator Len Augsburger provided the following update on NNP activities at the upcoming Whitman Baltimore Coin Expo. -Editor
The Newman Portal is making two presentations next week at the Baltimore show; attendees are welcome to one or both sessions as their schedules allow:
OVERVIEW
Friday, November 4, 10am, Room 301 (Baltimore Convention Center): This presentation will provide an overview of the Newman Portal with a focus on research resources useful for collectors of early American material, including colonial coins and currency and early federal coinage.
LUNCHTIME USER FORUM
Friday, November 4, 11am-1pm, Pratt Street Ale House (across from the Convention Center). This session will be more interactive with focus on individual research issues. Free lunch will be provided. Space is limited so we ask attendees to reserve a spot, please contact Newman Portal project coordinator Len Augsburger at leonard.augsburger@wustl.edu.
For more information on the Baltimore Winter Expo 2016, see:
http://expo.whitman.com/baltimore-winter-expo/
To visit the newman Numismatic Portal, see:
www.NewmanPortal.org
From the Family of Al Zaika
Ann Williams writes:
I knew Al from the coin shows, though not very well. But he was knowledgeable, friendly and always eager to help. The shows weren't the same without him. We miss him, too. I was very glad to publish the article. -Editor
To read the earlier E-Sylum article, see:
ALEXANDER ZAIKA (1919-2016) (www.coinbooks.org/esylum_v19n37a15.html)
The E-Sylum's Interesting and Varied Numismatic Information
Duane Feisel writes:
Thanks! It's always fun to put an issue together, despite the work involved. Our great community of readers and contributors keeps me going. -Editor
Diana Plattner Returns to Whitman
Diana Plattner writes:
Welcome to NBS and back to the Whitman fold! Glad to have you aboard. Here are links to the Whitman blogs, which always have some great numismatic content, too. -Editor
http://news.coinupdate.com/
http://mintnewsblog.com/
http://world.mintnewsblog.com/



U.S. Mint Metal Changes?
Ginger Rapsus writes:
Commodity prices go up and down, and talk of coin composition changes tends to flow in sync. Studies are ongoing and periodically the results and recommendations are published. But these changes require an Act of Congress, so don't hold your breath. -Editor
To read the earlier E-Sylum article, see:
MORE COIN SHOP TALES (www.coinbooks.org/esylum_v19n42a09.html)
On Digital Media
Ken Berger writes:
Punch card machines were still around when I started my freshman year of college. Upperclassmen got to use the terminals, so it was a character-building exercise for me. -Editor
To read the earlier E-Sylum article, see:
ON THE LIFESPAN OF DIGITAL MEDIA (www.coinbooks.org/esylum_v19n42a11.html)
October 11, 1968
Last week I noted that the hosts of our monthly Nummis Nova dinner suggested "a space exploration theme, because on Oct 11, 1984, Astronaut Kathryn D. Sullivan, part of the crew of Space Shuttle Challenger, became the first American woman to walk in space AND on the same day in the year 2000 NASA launched its 100th Space Shuttle mission." Chip Howell writes:
Interesting. The first step is the often the hardest and most dangerous, but everybody remembers the date of the moon landing and forgets the start of the program. -Editor
To read the earlier E-Sylum article, see:
WAYNE'S NUMISMATIC DIARY: OCTOBER 16, 2016 (www.coinbooks.org/esylum_v19n42a12.html)
Another Waffled French Indo-China Piastre
Bill Snyder writes:

Bill Snyder's coin

Howard Daniel's coin
Howard writes:
Thanks! It's great to know others exist. Still a rare item in this format, though. -Editor
To read the earlier E-Sylum article, see:
WAYNE'S NUMISMATIC DIARY: OCTOBER 16, 2016 : Waffled 1931 French Indo-China Piastre (www.coinbooks.org/esylum_v19n42a12.html)
Images of Dentistry on Paper Money Sought
Gosia Fort of the University of Pittsburgh Health Sciences Library System writes:
The Great Australian Poetry Hoax

It's not April Fools Day yet, but related to last week's item on the art world hoax is this one from the poetry world. -Editor
In 1943, fed up with modernist poetry, two Australian army officers invented a fake poet and submitted a collection of deliberately senseless verses to a Melbourne arts magazine. To their delight, the poems were published and their author was hailed as "one of the most remarkable and important poetic figures of this country." In this week's episode of the Futility Closet podcast we'll tell the story of the Ern Malley hoax, its perpetrators, and its surprising legacy in Australian literature.
To read the complete article, see:
The great Australian poetry hoax, in which deliberate nonsense was hailed as great art (http://boingboing.net/2016/10/20/the-great-australian-poetry-ho.html)
To read the earlier E-Sylum article, see:
THE BIGGEST ART HOAX IN HISTORY? (http://www.coinbooks.org/esylum_v19n42a20.html)
David Schwager writes:
Good idea. Neat items, though. Nothing wrong with a little whimsy in the hobby. -Editor
To read the earlier E-Sylum article, see:
NOTES FROM E-SYLUM READERS: OCTOBER 16, 2016 : Notes from David Lange (www.coinbooks.org/esylum_v19n42a06.html)
Each set of three scenarios has two fictional entries and one real one. See how many you can get correct. Don't feel bad if you do not score high, as participants in the popular NPR program usually don't do well either. If you get as many as four right, you should consider teaching a class at the American Numismatic Association's Summer Seminar or at least writing an article for The Asylum (the print publication of the Numismatic Bibliomania Society, that is—nothing to do with mental health, or does it?).
No. 1
Eva B. Adams, Director of the Mint from October 1961 until August 1969 was given the Clemy Award by the Numismatic Literary Guild in 1974 because:
A: Her book, A Mint Director's Viewpoint, gave much new information on coinage operations.
B: Her monthly column in The Numismatist kept readers up-to-date on new commemoratives and other happenings during her directorship.
C: In retrospect, no one knows why. She never wrote a book, the annual Mint Report was written by others, and she had no repertoire of writing except for an article on dimes.
No. 2
A: In 1905 President Theodore Roosevelt viewed the official inaugural medal made for him by Chief Engraver Charles E. Barber, did not like it, and commissioned a New Hampshire artist to make another, which was privately minted.
B: In March 1870 when the Carson City Mint struck its first silver coins, a Proof 1870-CC dollar was made and sent to the Mint Cabinet in Philadelphia where it was on display for many years. At present it is on loan to the National Numismatic Collection at the Smithsonian Institution.
C: Victor David Brenner, designer of the 1909 Lincoln cent, was born in Vienna and emigrated to the United States in 1884. He was best known for his sculptures, one of which was shown at the Jamestown Tercentenary Exposition in 1907.
No. 3
A: The first Liberty Head nickels minted in January 1883 lacked the word CENTS. The Treasury Department realized that a mistake had been made, and on February 21 issued a recall notice requesting that citizens turn them in to banks. Instead of doing this, most held on to them. By early 1884 they were selling for up to $2 each in the numismatic market.
B: If you were living in New York City in 1852 you would find that nearly all silver coins in circulation were Spanish-American issues, fully legal tender, and Liberty Seated coins were hardly to be seen. How unusual this seemed to be!
C: At the San Francisco Mint in 1923 during the production of Monroe Doctrine commemorative half dollars, 10,006 were inadvertently made from a die lacking the S mintmark. The error was caught in time by the operator of coining press No. 3, and all were saved and melted. The Numismatist, July 1927, mentioned that one somehow escaped and was displayed at a meeting of the Brooklyn Coin Club. It was later found to be an alteration with the S mintmark removed.
No. 4
A: Many visitors to the World's Columbian Exposition in Chicago in 1892 purchased Columbian souvenir (as they were called) half dollars of that date. These cost $1 each and were sold at over a dozen locations on the fair grounds.
B: In 1921 the state of Alabama issued commemorative half dollars to celebrate the Centennial of statehood, which actually took place in 1919.
C: Liberty Seated silver dollars of 1856 are very rare today because nearly all were shipped to Bombay, India, where they were melted for their silver value.
No. 5
The 1915-S Panama-Pacific commemorative gold $2.50 depicts an eagle on one side and on the other:
A: The figure of Liberty.
B: A mermaid.
C: A hippocampus.
EXTRA CREDIT
Who is the handsome numismatic gent in the above photo with U.S. Mint Director Eva Adams in 1966?
A. Richard S. Yeoman, founder and editor of A Guide Book of United States Coins.
B. Felix O. Schlag, designer in 1938 of the Jefferson nickel.
C. Vladimir Clain-Stefanelli, curator of the National Numismatic Collection at the Smithsonian Institution.
To read the complete articles, see:
http://www.dictionary.com/browse/hippocampus
http://www.pcgscoinfacts.com/Coin/Detail/7450
This talk of mythological beasts reminds me of some invented by comedian Woody Allen. -Editor
The Great Roe. A mythological beast with the head of a lion and the body of a lion, though not the same lion. The Roe is reputed to sleep for 1000 years and then suddenly rise in flames, particularly if it was smoking when it dozed off. Odysseus was said to have awakened a Roe after 600 years but found it listless and grouchy and it begged to remain in bed just 200 more years.
The Nurk. The Nurk is a bird two inches long that has the power of speech but keeps referring to itself in the third person, such as, "He's a great little bird, isn't he?" Persian mythology holds that if a Nurk appears on the windowsill in the morning, a relative will either come into money or break both legs at a raffle. Zoroaster was said to have received a Nurk as a gift on his birthday although what he really needed was some grey slacks.
To read the complete article, see:
Fabulous Tales and Mythical Beasts (https://newrepublic.com/article/113901/fabulous-tales-and-mythical-beasts-woody-allen)
To read the earlier E-Sylum article, see:
LET'S PLAY "WAIT, WAIT, DON'T TELL ME!" (www.coinbooks.org/esylum_v19n41a17.html)
An E-Sylum reader writes:
Actually, we had an article earlier this year about Czarina Maria Feodorovna, a talented engraver and full and honorary member of the Prussian Academy of Arts. -Editor
To read the earlier E-Sylum article, see:
MARIA FEODOROVNA, THE DIE-CUTTING CZARINA (www.coinbooks.org/esylum_v19n20a17.html)
Our readers replies:
A gold-colored glory or halo is emphasized on this medal with multi-colored patina by sculptor Andrew Pitynski. It shows holy figures of Mother and Child.
Glory. Rays or rings indicating radiant or divine light around the head or body of a sacred person as a saint, sovereign, holy person or thing; also a halo, aureola, nimbus, or corona. The glory is symbolic of spiritual light and is expressed on numismatic items as rays for beams of light, or rings as the circular halo surrounding the head, occasionally PIERCED on medallic items.
History of glory as a device. The halo is said to have developed from the ancients who believed they saw an aura of light emanating from the body of a holy person, the light being a mystical form of intellectual energy. Since it had a pagan origin –in Hellenistic and Roman art the sun-god Helios appeared with a crown of rays – it was avoided in early Christian art.
It was not until the middle of the fourth century that Christian emperors adopted a simple circle as a nimbus for their official portraits, and at the end of that century that Christ was depicted with an imperial attribute of a similar circle. Later, saints, the Virgin Mary and angels were shown with a simple halo.
At first a circle or disk, the nimbus developed into different shapes to express further symbolism: triangular for the trinity of God, three half circles at right angles to each other for the same trinity, a circle with a cross for Christ, sometimes a band of stars for the Virgin Mary, a square nimbus for a living person, and a circle for saints. Sometimes the entire body was enclosed in an oval or mandorla in a further expression of glory (and is the reason for the mandorla shape in medallic art – trimmed to oval shape).
Divine light has been represented in a variety of ways in different art forms and at various periods. Early paintings utilized a solid gold circle as the halo; Florentine artists depicted it as a solid flat disk affixed to the back of the head. Fifteenth century Flemish painters expressed it as rays of light.
In early sculpture it was a band or crown placed firmly upon the head, and later, as in ecclesiastical statues, it was a ring supported by a rod attached to the back of the neck. In reliefs and early numismatic art, the nimbus was expressed as a simple ring about the head.
Numismatic representation. Coins of the Roman emperors of the first century AD were the first numismatic items to display the halo or nimbus. These took the form of garlands of rays like a crown upon the head. Roman medallions were the first to bear the simple circular form prior to this use by painters, an example of numismatic art at a forefront of fine arts.
Imperial coins of Christian emperors, notably a silver missorium of Theodosius I, issued in the fourth century, were the first numismatic items to bear the Christian form of the nimbus, but they did not differ greatly from the pagan halo used earlier. The earliest forms of Christ, on Byzantine bracteates, bear the circular line of a simple halo. During the Renaissance, the growth of naturalism proved difficult to display the nimbus, and artists (including Michelangelo) even rejected its use entirely.
In more modern times the expression of glory is in wide use and has even spread to inanimate objects, used to add emphasis to design elements such as dates and such. See RAYS.
CLASS 02.2
Harlan Page Smith (1839-1902), was born on March 18, 1839 in Hamilton, Madison County, New York, son of Adon Smith (1804-1874) and Louisa M. Fuller (1804-1860). His father Adon inherited a fortune in real estate scattered in several states together with his brother Sidney Smith from their half brother Jonathan Hunt, who died in 1847. Adon sold a portion of the land from that estate in Alabama amounting to $148,470.85, leaving no accounting to other heirs of the estate. Lawsuits ensued after the death of Adon's brother Sidney Smith, who died in 1886 at a lunatic Asylum. The lawsuits from 1888 to 1892, involved Harlan Page Smith regarding the real estate and monies of the estate for over $1,000,000.
In Smith's unflattering obituary in the May 1902 issue of The Numismatist his physical appearance is described as repellent. Another writer years later described him more generously as "Hale and Hardy". Though robust he was probably not attractive in visage. Probably for this reason we do not find photographic images of Smith.
A curious tale is reported about his early career in his obituary by Lyman Haynes Low in American Journal of Numismatics, July (1902) : 31, claiming he was a mariner and fruit dealer who retired in 1876 to study and sell coins, when in actuality he was a real estate tycoon and American Aristocrat.
In 1852 he married Corneliuett Pudney (1839- 1923), daughter of John Cornelius Pudney (1817-1875) and Mary Harrow (1818-1840). In 1870 and 1880, the U. S. census lists his profession as a Real Estate agent in New York City, New York (nothing fruity about that); and two daughters Ella Grace Smith (1860-1938), and Charlotte Adams Smith (1862-1890). Smith was an affluent landlord and held many properties and certainly helped his father manage their real estate portfolio, selling off some properties for various reasons. Hence, the occupational description of "Real Estate agent."
It is uncertain when his interest and passion for collecting rare gem coins began, but it more likely than not predated Low's eulogy citing 1876, and probably extended back to his school days in the 1850's, which for most schoolboys consisted in collecting Ancient Greek and Roman coins from their study of ancient languages and history.
In 1880, he formed a short-lived partnership with Henry Griswold Sampson (1840-1899), in the firm of H. P. Smith and H. G. Sampson. The firm lasted a little over a year and produced four coin auction sale catalogues.
In the Fall of 1881 Smith fancied himself a coin dealer or at least projected that image of himself and began to produce his own series of at least twenty-four to twenty-six coin auction sale catalogues from 1881 to 1887, at least twenty-two to twenty-four held in New York, and two in London, England. We do not know if they were all actually produced by him, or perhaps, more likely by a ghost writer like Edouard Frossard, Joseph Sabin or George Cogan, well-known catalogers who worked for Bangs & Company. All of Smith's coin auction sales were held at the Bangs Auction House.
The possibility of Frossard being the ghost writer is strengthened by his signature sardonic witty sarcasm as that found in the coin auction catalogue of the Walter Hubbard sale, for example, held on July 12th through 13th, 1883, at Bangs & Company, New York. Frossard probably authored the catalogues from 1881 to 1884. Moreover, he held two more coin auction sales in London, England, and those catalogues were devised by the catalogers working for Sotheby. Furthermore, David Proskey alleged in Mrs. Smith's lawsuit of 1902 that he was a copartner with Smith for more than fifteen years, which would make him a silent partner in the supposedly sole proprietorship of Harlan Page Smith's coin dealership from about 1885 to 1887.

LEFT: Smith & Sampson 1-7-1881 Sale
RIGHT: The first coin auction catalogue of the firm of New York Coin & Stamp Company January 27,1888 Clayton Smith Sale
In 1887, he formed a partnership with David U. Proskey (1853-1928) of Wappinger Falls, New York, in the firm of New York Coin and Stamp Company.
Smith operated out of New York and Proskey usually from New Jersey, where he lived variously in Little Falls, and also at Patterson, and later in life at North Caldwell, New Jersey. However, they did have an office and coin shop in New York located at 853 Broadway, in the Singer Building, and after the dissolution of the partnership from about 1907 to 1926 at 11 West 30th Street, New York City, New York, and finally from 1926 to 1928, at 912 6th Avenue, which were managed by Proskey.
After Proskey's death his son David V. Proskey continued the company with the same name at the Little Falls, New Jersey address running full page ads in The Numismatist in 1929 and seems to have been bought out by F.C.C. Boyd after Black Thursday, October 24, and Tuesday, October 29, 1929. Smith's role was treasurer, and predominantly the silent partner, i.e., the financier of the company leaving Proskey as the buyer, seller and manager with the corporate title, President. Smith collected by cherry picking the gems Proskey brought in.

Announcement of the dissolution of Smith's partnership with Proskey
He died on Sunday, March 2, 1902, just sixteen days short of his sixty-third birthday and ninety-five days after the dissolution of his partnership with David Proskey; at his home, 256 West 52nd Street, Manhattan, New York. Undoubtedly, the dissolution was due to Smith's failing health; wishing to eliminate a loose end in his estate, knowing his end was immanent. He is buried in the family gravesite at Greenwood Cemetery, Brooklyn, New York, together with his parents and daughters.
Corneliuett Smith lawsuit against David Proskey for losses as administratrix of the estate in 1902. Apparently Proskey kept the four safes filled with coins, medals, accounting ledgers, etc. formerly belonging to the New York Coin and Stamp Company, which were supposed to be given to Smith or his estate. The safes and their contents were estimated to be valued at $15,000. Mrs. Smith sued for that amount plus an additional $1,000 in legal fees. Mrs. Smith won the case. David Proskey appealed to the Supreme Court of Appeals.
This lawsuit went back and forth filing motion after motion in a long protracted hearing, which always seemed to skirt the real issue of Mrs. Smith is that she had neither any inventory of the safes, nor way of knowing who owed her husband's company money nor how much, which Proskey had access to the four safes knowing the combinations; and consequently no objective authoritative accounting existed for her peace of mind and was forced to merely take Proskey at his word. Mrs. Smith was keenly aware of the value of rare coins, gold coins, etc., which she knew filled the safes, besides outstanding invoices of buyers who owed the firm money.
Prior to any coin auction sale in America the Ancient Greek and Roman part of his coin collection was sold posthumously by Sotheby, London, England, on June 5, 1905.
On January 26, 1906 and February 6, 1906, the remaining two British held coin auctions took place in London which comprised smaller lots as supplements to those auctions. The January supplement comprised of British war medals. That of February were some remaining Ancient and foreign pieces.
Other portions of his coin collection were sold by the Chapman Brothers on May 8-11, and another on June 29, 1906, at Davis & Harvey. In the first Chapman sale of May 8-11th, the 2,416 lots realized $22,615.10. Among the lots, lot 836 a Gem Proof 1856 Quarter Dollar purchased by John H. Clapp, and lot 951, an 1844 Proof Liberty Seated Dime, and also in another lot, number 210, an 1822 Capped Head Facing Left Half Eagle sold to William Forrester Dunham of Chicago, Illinois for $2,165. At that time it was the highest price ever paid for a U. S. coin.
See the full article for many more illustrations and notes. -Editor
To read the complete article, see:
SMITH, HARLAN PAGE (https://sites.google.com/a/numismaticmall.com/www/numismaticmall-com/smith-harlan-page)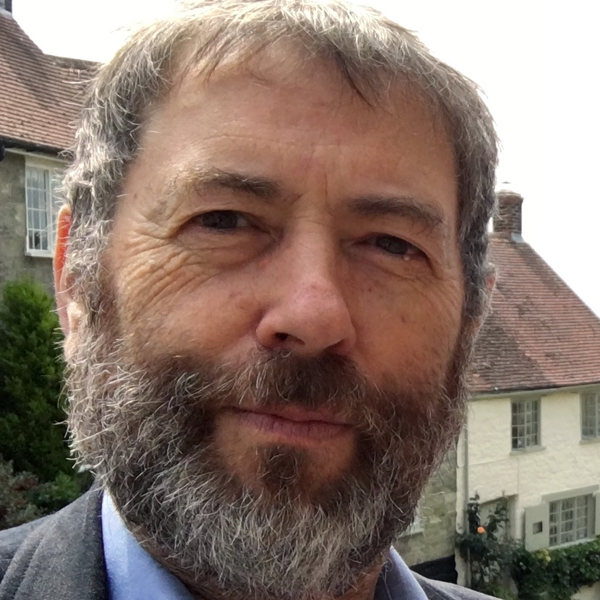 Joe Cribb
Former Keeper of Coins and Medals at the British Museum
Joe Cribb (* 1947) is a numismatist and expert in monetary history and currencies of Asia, particularly of the Kushan Empire (1st-4th cent. AD). His research interests also cover numismatic theory and practice, and twentieth century British artist Eric Gill.
After graduating in Latin, Greek and Ancient History at Queen Mary College, University of London in 1970, Joe Cribb became Research Assistant at the Department of Coins and Medals at the British Museum. He started to work on the Chinese coin collection, but soon turned his attention to many other aspects of Asian coinage. After working at the British Museum for 40 years, Joe Cribb has retired as its Keeper of Coins and Medals in 2010. At the Heberden Coin Room at the Ashmolean Museum, he continues his studies as Honorary Research Associate.
Joe Cribb was also the one who led the team of curators who created a new gallery entirely devoted to monetary history at the British Museum. Originally named HSBC Money Gallery, it was refurbished in 2012 and rebranded as Citi Bank Money Gallery.
See the complete article online for more information. -Editor
To read the complete article, see:
Joe Cribb (www.coinsweekly.com/en/Numismatic-Whos-Who/Joe-Cribb/42?&id=47)
For a free subscription to CoinsWeekly, see: http://www.coinsweekly.com/en/Subscribe-to-CoinsWeekly-Newsletter/37
E-Sylum reader Bob Evans worked with Thompson to locate and salvage the original find, and later went back with the company to extract a second haul a couple years ago. He writes:
To read the complete article, see:
Inside the $50million gold-hunting ship: Eerie photos show treasure vessel which salvaged a 19th-century wreck leading to a global court battle (www.dailymail.co.uk/news/article-3856024/Inside-50million-gold-hunting-ship-Eerie-photos-treasure-vessel-salvaged-19th-century-wreck-leading-global-court-battle.html)
The Mint had long operated with dies that had large masses of obverse and reverse elements opposite each other. The result was persistent difficulty in bringing up the full obverse portrait. Director Snowden noted in a letter of October 25, 1859, to Treasury Secretary Howell Cobb: "The present silver coins are difficult to bring up, not only because of the full figure of Liberty, but because the eagle occupies the field immediately opposite to it."
Can you say, "Congruent mass"? Last week's vocabulary term is applicable here; the designs on opposite sides of the coin were working at cross purposes, never allowing the coins to be fully struck up. -Editor
Congress seemed to support design changes and included supporting language in the Act of February 21, 1853:
"…And the Secretary of the Treasury is hereby authorized to regulate the size and devices of the new silver coin, authorized by an act entitled 'An act amendatory of existing laws relative to the half dollar, quarter dollar, dime, and half dime,' passed at the present session; and that, to procure such devices, as also the models, moulds, and matrices or original dies for the coins, disks, or ingots authorized by said act, the director of the mint is empowered, with the approval of the Secretary of the Treasury, to engage temporarily for that purpose the services of one or more artists, distinguished in their respective departments, who shall be paid for such services from the contingent appropriation for the mint. ..."
After taking office as director in June 1853 following the death of Director Thomas Pettit, James Ross Snowden actively sought new designs for the coinage. One of his first acts was to propose a competition among artists for new designs. His authority was based on the congressional action mentioned above. In a letter to Treasury Secretary James Guthrie, he stated: "… I am constrained to say that the evidences before me do not exhibit such artistic skill and experience as our coinage needs, or such as would satisfy the just expectations of the Department and the public."
But contrary to expectations, Longacre's gold $3 coin designs came out quite well as did a revised gold dollar using the same models. Complaints about Longacre's artistic skill largely vanished and seemed to cease altogether with the removal of Coiner Franklin Peale from the Mint in December 1854. Snowden's plan to engage "artists, engravers, and persons of taste generally" was publicized in early 1854, but produced nothing usable.
Focus turns to silver
Over the next several years attention was diverted from silver coin designs to replacement of large copper cents with smaller, more convenient coins. It was not until spring 1859 that Snowden returned to improving the appearance of silver coins. As soon as the new Liberty cent coin design was complete, Engraver Longacre was directed to produce a half dollar obverse incorporating an "ideal head of Liberty." He also was told to make several simple, wreath-based reverse designs with the denomination in the center.
To read the complete article, see:
Depicting eagles on coins named 'eagles' made sense, but did all the coins need an eagle? (www.coinworld.com/news/us-coins/2016/10/mint-considers-removing-coin-icon-in-1859.all.html#)
To read the earlier E-Sylum article, see:
VOCABULARY TERM: CONGRUENT MASS (www.coinbooks.org/esylum_v19n42a07.html)
Here are some coins that caught my eye in the November 2016 Stack's Bowers Rarities Night sale. Like many of us, I started out collecting my country's official coins. These are some beauties that I'd be proud to own. -Editor
Lot 2001: 1793 Liberty Cap Half Cent. Head Left

The obverse impression is drawn trivially to 3 o'clock and the reverse is rotated approximately 45 degrees clockwise from normal coin alignment, attributes that we have noted in several other 1793 half cents of the C-2 die pairing. A popular and historic issue, this is the United States Mint's premier half cent delivery and the only one of the Head Left Liberty Cap design type. This is one of the finest circulated survivors that we have ever had the privilege of bringing to auction...
To read the complete lot description, see:
1793 Liberty Cap Half Cent. Head Left. C-2. Rarity-3. (https://auctions.stacksbowers.com/lots/view/3-5TAYU)
Lot 2019: 1914-D Lincoln Cent

Although the 1909-S V.D.B. and 1931-S were produced in smaller numbers, the 1914-D is the rarest Lincoln cent issue (as opposed to variety or error) in Mint State. Despite having a relatively limited mintage (1.1 million pieces) in its own right, the 1914-D seems to have slipped quietly into circulation, with most coins remaining there until worn out or lost. Relatively few Mint State examples have survived, and most of those extant seem to have survived purely as a matter of chance.
To read the complete lot description, see:
1914-D Lincoln Cent. MS-66 RD (PCGS). (https://auctions.stacksbowers.com/lots/view/3-5TBPP)
Lot 2037: 1919 Buffalo Nickel

In the years of peace following the Great War, production of nickels was dramatically increased. Over sixty million pieces were struck at Philadelphia alone, making this one of the most available of the early Buffalo nickels. But, as with some of the other earlier issues, this increase in production did come at a modest price. Die life was extended, and at times the quality of the strike suffered somewhat as a consequence. While not especially challenging to locate in uncirculated condition, specimens with strong strikes and considerable eye appeal are exceedingly challenging to obtain.
To read the complete lot description, see:
1919 Buffalo Nickel. MS-67+ (PCGS). (https://auctions.stacksbowers.com/lots/view/3-5TBPE)
Lot 2071: 1916 Standing Liberty Quarter

Mintage for this initial year of issue struggled to 52,000 pieces, a mere fraction of other prized rarities that are so well known today. Apparently the Philadelphia Mint received word that the new Standing Liberty quarter design was being adopted in late 1916 and a set of dies was prepared. Recall that Barber quarters were issued in significant numbers in 1916 from both the Philadelphia and Denver mints. These new 1916 Standing Liberty quarters were struck in the second half of December of that year and, all were released with the first batches of the new 1917 quarters in mid January. Most entered circulation with little fanfare, and stayed there. Thankfully a few were saved by alert collectors as the first of their kind. This exact coin is undoubtedly one of the very finest to survive, with a tiny population of four seen by PCGS with a single coin finer as MS-67+ FH of this key date issue.
To read the complete lot description, see:
1916 Standing Liberty Quarter. MS-67 FH (PCGS). Secure Holder. (https://auctions.stacksbowers.com/lots/view/3-5TBLC)
Lot 2086: 1831 Capped Bust Half Dollar. Obverse 2 (O-103)--Full Brockage Obverse

Offered here is an exceedingly rare and extremely important major early half dollar Mint error. The obverse is properly struck but off center a few degrees at 3 to 4 o'clock with no denticulation along the lower right border. The reverse, on the other hand, displays a full, well centered incuse mirror image from the obverse of another previously struck 1831 half dollar that had remained on the reverse die when the present example was struck. The error, known as a brockage, is rotated 180 degrees from normal coin alignment. The detail to the brockage is excellent, sharper than that seen on the obverse, which displays moderate wear appropriate for the VF grade from PCGS. Lovely golden-gray patina blankets the brockage side, while the obverse is a bit lighter silver gray. A short, thin scratch in the left obverse field before Liberty's nose is noted, as are a few equally trivial marks on Liberty's cheek and behind the portrait on the brockage side. Visually stunning and of the utmost rarity, this phenomenal coin would serve as the centerpiece in the finest collection of early half dollars and/or major Mint errors.
There are only two full obverse brockage errors known for the entire early U.S. half dollar series, 1794 to 1836, and interestingly they are both examples of the 1831 Capped Bust issue.
To read the complete lot description, see:
1831 Capped Bust Half Dollar. Obverse 2 (O-103)--Full Brockage Obverse--VF-25 (PCGS). (https://auctions.stacksbowers.com/lots/view/3-5TATH)
Lot 2188: 1936-S Oregon Trail Half Dollar

Ezra Meeker formed the Oregon Trail Memorial Association in an effort to raise funds ostensibly to place monuments along the length of the Oregon Trail to commemorate the pioneers who made the arduous and often dangerous journey westward. Meeker petitioned Congress to grant approval for a series of commemorative coins to fund these memorials, who readily agreed and quickly approved a bill on May 17, 1926 permitting no more than the astonishingly huge amount of six million half dollars.
Married couple James Earle and Laura Gardin Fraser produced a dramatic and very attractive design that the Commission of Fine Arts quickly approved the design. Hubbing was performed by Medallic Arts Company and the first batch of 40,000 1926-dated coins were coined at the Philadelphia Mint in September.
The coins proved to be an instant success and additional coins were struck at the San Francisco Mint. The initial flurry of sales quickly dwindled and large numbers remained unsold. Despite the Treasury Department's insistence that no more coins were to be struck until the existing coins were sold, the CFA had enough clout to compel additional coins to be struck in 1928, a large percentage of which sat unsold for five years.
The remaining coins were melted down and a smaller quantity of 1933-dated pieces produced. Even though these proved to be a sales flop, more coins were authorized and more unsold coins ended up in the melting pot, a cycle that repeated in 1934, 1936, 1937, 1938, and finally 1939 when the series at last came to an end. While initially generous in quantities, the mintages dropped off sharply and the later issues are quite scarce.
5,000 of the half dollars were produced at the San Francisco Mint and were absorbed into the numismatic community at a cost of $1.60 a coin. Ultimately a total of 264,419 coins of all dates and mints were struck, far fewer than the authorized amount. The later dates are far rarer than the first two issues and were recognized as scarce at the time, often fetching decent premiums above the issue price. Even though the 1936-S half dollars were carefully preserved overall, Superb Gem examples pose a challenge for even the most determined classic commemorative specialist. Seldom encountered so fine and an exemplary representative for the issue.
To read the complete lot description, see:
1936-S Oregon Trail Memorial. MS-68 (PCGS). CAC. (https://auctions.stacksbowers.com/lots/view/3-5TAKL)
Lot 2192: 1879 Pattern Morgan Dollar. Judd-1616

Obv: The same design that the Mint used to strike regular issue 1879 Morgan silver dollars. Rev: Eagle with spread wings clutches an olive branch in its right talon and three arrows in its left, both design elements extending behind the eagle's wings. The Latin motto E PLURIBUS UNUM is immediately above the eagle, the legend UNITED STATES OF AMERICA is around the border, and the denomination ONE DOLLAR is below. The surfaces are vivid golden-olive with bright gold, orange, rose and powder blue undertones, most varied on the reverse. Both sides are fully struck with a vibrant finish and outstanding visual appeal. This extremely popular type with both pattern specialists and Morgan dollar enthusiasts is attributed to George T. Morgan and was prepared as a possible alternative to the regular issue reverse; that eagle motif had met with criticism from some segments of the contemporary public. Struck in both silver and copper, examples of which are of equal rarity with more than a dozen known in each composition.
To read the complete lot description, see:
1879 Pattern Morgan Dollar. Judd-1616, Pollock-1812. Rarity-7-. Copper. Reeded Edge. Proof-66 RB (PCGS). (https://auctions.stacksbowers.com/lots/view/3-5TB9D)
Lot 2193: Broadstruck 1922-S Peace Silver Dollar

The spread to the planchet caused by the error is quite uniform on both sides and has resulted in only minimal differences between the width of blank planchet around the design. The detail is impressively sharp for most features, particularly in the centers where Liberty's hair tresses and the feathers at the junction of the eagle's wing and leg are very full for a San Francisco Mint Peace dollar. This phenomenon is often noted for broadstruck errors of other types, such as Mercury dimes on which the central crossbands are usually far better defined than those seen on properly struck examples.
Errors of this type result when coins are struck in the absence of a retaining collar. If the collar becomes jammed on the shaft of the lower die with the top of the collar level with the die face, a broadstruck error will result. Without the collar to retain it, the planchet will spread and distort when struck by the dies. While we have handled a number of broadstruck errors for modern U.S. Mint types, this error is very rare in the Peace dollar series. With approximately six examples known, in fact, the broadstruck 1921 Peace dollar has been ranked #63 in the popular 2010 book 100 Greatest U.S. Error Coins by Nicolas P. Brown, et al. The first year status of the 1921 and its distinct High Relief design explain the inclusion of the 1921 in that reference, although this broadstruck 1922-S certainly emerges as one of the rarest and most significant errors known for the type.
To read the complete lot description, see:
1922-S Peace Silver Dollar--Broadstruck Out of Collar--MS-60 (PCGS). (https://auctions.stacksbowers.com/lots/view/3-5TASV)
Here's the press release for Duane Feisel's October 2016 exonumia mail bid sale. -Editor
Saturday, October 29 is the closing date for the current exonumia auction being conducted by Duane H. Feisel of Shingletown, CA. This varied mail bid sale includes a great selection of saloon tokens, several brothel/bawdy/ladies tokens, a large selection of California tokens including a number of rarities, an interesting group of Colorado trade tokens, several Texas rarities, a grouping of foreign trade tokens heavy in Latin America, an attractive selection of Latin America transportation tokens, coal and lumber token rarities, many better United States military tokens, a group of Ku Klux Klan pieces, and an assortment of miscellaneous items.
The complete auction listing was published in the October issue of Talkin' Tokens, the monthly magazine of the National Token Collectors Association (NTCA). Highlights of items being offered in this mail bid sale may be viewed at a photo hosting site using http://tinyurl.com/h8zy7xw. Requests for a PDF version of the listing may be directed to Feisel at collector.ca@frontier.com.
An appreciated feature of the Feisel sales is that "bid bumping" of advance bids of $50 and greater is permitted on the day following the advance bid closing date; this time bid bumping will be allowed on Sunday, October 30.
Twice yearly exonumia auctions/mail bid sales have been conducted by Feisel since 1996. The Spring auction has at times been held in conjunction with the Western States Token Society Token Jamboree, while the Fall sales have at times been involved with annual meetings of NTCA.
Consignment rates and buyer's fees are quite low in comparison with most other auctions. Feisel says that he has a devoted following of consignors and bidders that may be the result of his auction philosophy, "Treat consignors the way I would want to be treated as a consignor, and treat bidders the way I would want to be treated as a bidder."
Contact Feisel at collector.ca@frontier.com to be added to his email address listing for information on future sales or for consignor information.
Here are some selected lot images. -Editor
Lot 3: PACIFIC OCEAN HOUSE

Lot 3: PACIFIC OCEAN HOUSE / E. J. SWIFT / PROPRIETOR / SANTA CRUZ, CAL. // Pacific Ocean House / Good For / One Drink / Saloon, vr rd 31mm. Listed F-9 EV11. Vulcanite tokens from CA are very few in number. This token probably dates from the 1860's. G5-(EV$2,000/4,000)-MB$1,500
Lot 58 : JOE S. MIKAMI

Lot 58 : JOE S. MIKAMI / POOL / ROOM / ETIWANDA, CAL. // Good For / 50¢ / In Trade, br rd 24mm. Unlisted locality! Located in San Bernardino County, now part of Rancho Cucamonga. G3-(EV$500/1,000)-MB$350
Lot 217: FLORENCE MFG CO

Lot 217 (lion holding shield inscribed incuse: LIONITE) / FLORENCE MFG. CO / FLORENCE, MASS / TOILET BRUSHES / MIRRORS BUTTONS & ORNAMENTS // 1776 (monogram: USA) 1876 / Centennial, black vu rd 38mm x 4.4mm thick. Very impressive piece! …………… G5-(EV$200/400)-MB$150
Lot 300: WHITE / (elephant)

Lot 300: WHITE / (elephant) / SAN ANTONIO, / TEXAS. // Good For One Drink / 15 / Cents., wm rd 26mm. Listed. G4-(EV$500/1,000)-MB$400
Lot 335: LEM. COOPER & BROS.

Lot 335: GOOD FOR / (on panels: 6¼ / LEM. COOPER & BROS. / RUATAN) / IN / TRADE // (within oval: Wright & Son / Cincinnati), al rd 26mm. Unlisted, but see OLTDB. Cooper & Bros. were shipbuilders of three-masted schooners on Ruatan Island. G3-(EV$350/700)-MB$250
Lot 417: J.B. TURNER LUMBER CO.

Lot 417: J.B. TURNER LUMBER CO. / THEDFORD / NEBR. // Good For / 10 / Cents / Drayage, br rd 23mm. Listed 1290 R10. G3-(EV$300/600)-MB$225
Lot 442: JOHN LONDON POST TRADER

Lot 442: JOHN LONDON POST TRADER / IN GOODS / 10 / CENTS / FT LARAMIE, W.T. (a/i) // (blank), br rd 35mm, uniform brown patina. Listed WY90a. G3-(EV$2,500/5,000)-MB$1,500
Lot 481: Ku Klux Klan

Lot 481: (extended loop) / (helmet & mask) / SANS / PEUR ET / SANS / REPROCHE / (FORREST / (male head & shoulders facing) / 1866 / 1915 // Hero Cross / Knights / Ku Klux Klan, ant-wm irregular sq 34mm. Unlisted variety related to KK-2101. G4-(EV$175/350)-MB$125
Here is the press release for this week's Archives International sale. -Editor
Over 1,380 lots of rare and highly collectible worldwide banknotes, scripophily (stock and bond certificates) and security printing ephemera will be sold at a two-session public auction on Saturday, October 22 nd at the Museum of American Finance, located at 48 Wall Street in New York City, and Tuesday, October 25 th , in the offices of Archives International Auctions.
Saturday's session will be held in conjunction with the 6 th annual Wall Street Bourse. Archives International Auctions' offices, for the Tuesday session, are located at 1580 Lemoine Avenue (Suite 7) in Fort Lee. Start times both days are 10:30 am Eastern time. For those unable to attend in person, online bidding will be available through the website www.ArchivesInternational.com.
The sale will offer a variety of rare banknotes, scripophily, autographs, historic documents and ephemera, with many desirable items rarely seen at auction. "Many of these banknotes and certificates haven't seen the light of day for 20 to 50 years, and will be sure to attract serious attention from collectors and dealers," said Dr. Robert Schwartz, president of Archives International Auctions.
Dr. Schwartz added, "We are thrilled to be holding our 6 th annual Wall Street Bourse auction at the Museum of American Finance in this impressive and historic venue. We will be offering an outstanding selection of bonds, shares, banknotes and security printing ephemera over the course of the two selling days. Telephone and absentee bids, or left bids, will be accepted on both days."
Session 1, the Saturday session (372 lots), will include 183 lots of United States and worldwide scripophily, featuring selections from the John E. Herzog collection of mining, railroads and other topics, highlighted by a 1938 reprint bond "Roulette de Monte Carlo" by Marcel Duchamp; a set of five different 1866 issued Irish Republic bonds; and an 1883 Government of Canada 4% proof bond.
Also sold will be a new find of Michigan and Ohio mining and oil stock certificates; modern classic rarities, such as Apple and Microsoft specimen stock certificates; 22 lots of U.S. Federal Bonds and Liberty Loan Bonds, including a $50 Second Liberty Loan converted 4.25% Gold Bond of 1927-1942 from the Chet Krause Collection, as well as numerous other desirable bonds.
Confederate banknotes will be highlighted by an 1861 Error Date $2, T-38, graded PMG Very Fine 20; an 1864 Treasury of the Confederate States issued warrant rarity; and other examples.
The Saturday session will also include a collection of 60 lots of rare security printing ephemera, featuring early coated stock security printer business cards from ABNC, Continental BNC and others; sample notes by Bradbury, Waterlow and other companies, dating from the 1840s to the 1980s; and Western checks, exchanges and fiscal documents, including early Wells Fargo items.
Session 2, being held at Archives International Auctions' offices in Fort Lee, New Jersey on Tuesday, October 25 th will include more than 1,000 lots of United States and worldwide banknotes and scripophily, with over 180 lots of worldwide banknotes; 260 lots of U.S. obsolete and type notes; and ending with more than 340 lots of United States and worldwide scripophily.
The world banknotes will include 69 lots of Chinese banknotes and scripophily, highlighted by a 10 Mexican Dollars, 1909 Russo-Chinese Bank color trial specimen by Bradbury Wilkenson; a 1902 "Harbin" Branch Issue 1 Yuan note from the Chinese Eastern Railway, Kui Sheng Co.; an issued 1920 Chinese-American Bank of Commerce, $10, P-S232b note; and other Chinese notes.
Additional highlights will include two lots of rare Peru notes, Banco De Reserva Del Peru, 1926 "Unissued" series specimens, ½ Libra, P-52s and 1 Libra, P-53s, which are only officially known as specimens and rarely seen at auction; and a lovely set of five specimen United Arab Emirates Currency Board, 1973-1976 ND issues, all five in uncirculated to Gem Uncirculated condition.
Session 2 will continue with 200 lots of United States obsolete banknotes, including a Bank of Germantown of the City of Philadelphia, 1862 issued obsolete note with a dramatic polar bear fight vignette. Delaware will be well represented by a Bank of Wilmington and Brandywine and an issued $1 Diamond State Bank obsolete note.
Connecticut will feature a circa1830s Mechanics Bank proof from the Silver City Collection; a Quinnipiack Bank proof; and a specimen Reed, Stiles, Pelton Co., ca. 1824. Maryland will weigh in with a Franklin Bank of Baltimore, $10 proof and a Merchants Bank, Baltimore proof, both from the Silver City Collection; New Jersey obsoletes include an uncut partial sheet of 2 notes, $1 and $2, from Orange Bank in the County of Essex that were previously unlisted in Haxby.
New York notes will include numerous proof and issued notes, highlighted by a $1 and $2 Bank of New York proof pair; a beautiful Highland Bank $50 proof with the very rare "Washington's Headquarters, Newburgh" vignette; a proof $1 Seventh Ward Bank obsolete; and numerous other highlights, including numerous "Silver City Collection" examples and additional scarce notes.
Fractional and type notes will feature a $10, serial number "1", 1902 date back Yonkers National Banknote; a $5 1902 Plain Back, Martha's Vineyard National Bank of Tisbury; a 1896, $1 educational silver certificate in PMG 64; an uncut sheet of six, $10, Live Stock National Bank of Sioux City, Type 2 nationals; and two different 1929 Type 1, Reno, Nevada $20 National notes.
The sale will end with over 340 lots of U.S. and world scripophily, highlighted by 170 lots of railroad issued and specimen stocks and bonds; the first offering of 19 lots from an outstanding Pennsylvania turnpike collection, formed over 30 years with many certificates rarely if ever seen at auction; and numerous additional topics, including banking, mining, aviation and many others.
The auction will feature hundreds of additional rare and desirable bonds, shares and banknotes in every price range, for the beginner to the advanced collector. The highlights are too numerous to mention. Previews will be held at the Archives International Auctions offices in Fort Lee, on Monday, Oct. 17; Tuesday, Oct. 18; and Monday, Oct. 24; from 10 am to 5 pm Eastern time all three days.
Previews will also be held at the Museum of American Finance in New York City on Friday, Oct. 21, from 10:30-5; and by appointment, day of sale, Oct. 22 nd . For an appointment call (201) 944- 4800 or email info@archivesinternational.com. Check the AIA website for additional info.
The online catalogs for the October 22 nd and 25 th sale are on Archives International Auctions' website and can be viewed via the Archives International Live bidding platform. It can also be viewed as a virtual catalog or downloadable .pdf. To pre-register for live event internet bidding, you may log on to the Archives International Auctions website, at www.ArchivesInternational.com.
More information about the Wall Street Collectors Bourse, can be found on the Bourse website, at www.wallstreetbourse.com. The event will feature coins, currency and scripophily and is being held at the Museum of American Finance, located at 48 Wall Street in New York City.
Archives International Auctions is currently seeking quality consignments for future auctions and is looking for U.S. and worldwide banknotes, coins, stocks, bonds, stamps, postal history, historic ephemera, autographs, and documents to buy outright. To sell or consign one piece or an entire collection, please call AIA at (201) 944-4800; or e-mail them at info@archivesinternational.com.
You may also write to Archives International Auctions, at 1580 Lemoine Ave., Suite #7, Fort Lee, NJ 07024 U.S.A. To learn more about Archives International Auctions and the auctions planned for October 22 nd and 25 th and in December, log on to www.ArchivesInternational.com.

Bradbury Wilkinson & Company, circa 1880-1890's Italian advertising note.

Russo-Chinese Bank, 1909 Issue color trial specimen.

Bank of New York, 1860 proof obsolete banknote.

Bank of Germantown of the City of Philadelphia, 1862 issued obsolete banknote.

Yonkers National Bank (Yonkers, N.Y.), $10 1902 DB, Ch# E 9825 serial # 1A banknote.
Among the most interesting and diverse portraits on ancient 'Greek' coinage are those of the Indo-Greek kings of Bactria, a region on the fringe of the Greek world. In addition to the portraits themselves, which many times have expressive and highly individualized features, these royal busts often are adorned with unusual helmets and headdresses.
For a base line we'll start with a Bactrian portrait coin that has a 'normal' portrait – one adorned only with a royal diadem, a head band worn by Greek kings. Below is a silver tetradrachm of King Agathocles (c.185-180/70 BCE) with just such a portrait.

Agathocles Tetradrachm
Perhaps topping the list of unusual head adornments in Bactria is the elephant scalp. It is best known on the coins of King Demetrius I (c.200-185 BCE), which are readily available to collectors. The one illustrated here, a silver tetradrachm, shows a detailed image of the elephant scalp, with the ears, eyes, trunk and tusks all engraved in a realistic manner. Note the royal diadem that overlaps the bottom edge of the scalp.

Demetrius I Tetradrachm
Next is the petasus or causia, a distinctive Greek hat made of a soft material that was used primarily as a sun hat. Despite this rather humble, rural associations, it was worn by the messenger-god Hermes, and at different times was donned by Greek kings. Shown below is a tetradrachm of the Bactrian king Antimachus I (c.180-165 BCE), who portrayed himself wearing a petasus and his royal diadem.

Antimachus Tetradrachm
To read the complete article, see:
NGC Ancient Coins: Unusual Bactrian Portraits (http://www.coinweek.com/ancient-coins/ngc-ancients-unusual-bactrian-portraits/)
It is the coin that never was.
A magnificent gold sovereign never went into circulation because three weeks before production was due to begin came the shock announcement of Edward VIII's abdication.
Now to mark the 80th anniversary of the scandal that rocked the monarchy, the Royal Mint is putting on display a set of ultra-rare coins which never saw the light of day.
While at first sight the design of the gold sovereign – worth around £500,000 today – is familiar, to the expert it offers a telling insight into the strong-willed personality of the ill-fated king.
Since the reign of his predecessor Charles II in the 17th century, all British monarchs had featured on coins with their profile facing to the right.
But Edward insisted on bucking tradition, saying that facing left would show his 'better side' and display his side parting rather than a solid mass of hair.
Another break with the mould was his demand for more modern designs on the other side of the new coins, the new exhibition reveals.
The result was two of Britain's best-loved coin designs – the wren and the ship – which were so well thought of that they later featured on the farthing and halfpenny coins of his successor George VI and Queen Elizabeth II.
Graham Dyer, senior research curator at the Royal Mint Museum, said: 'In 1972 after the death of the Duke of Windsor, as a young curator, I was asked to go through the files and write an account of what had been done back in 1936.
'What I discovered was that the Royal Mint had actually made all the preparations to start production of the new coins on 1 January 1937, geared up to strike the first coins at 8am on that day.'
The coins are on permanent display at The Royal Mint Experience, a £9million visitor attraction which opened in South Wales in May.
They have previously been displayed at the British Museum but never before at the Royal Mint.
To read the complete article, see:
The coin that never was: Magnificent gold sovereign bearing Edward VIII's head is now worth a king's ransom (www.dailymail.co.uk/news/article-3857580/The-coin-never-was.html)
One of the rarest coins ever made, which was designed for Edward VIII's reign but never used because he abdicated, has been put on public display for the first time.
The gold sovereign also shows how the king's vanity led him to break with tradition. According to custom, coins depict the monarch facing in the opposite direction to their predecessor. However, instead of facing right, because George V had faced left, Edward insisted on also facing left because he preferred that profile.
To read the complete article, see:
Vain king's downfall produced rarest coin (www.thetimes.co.uk/article/vain-king-s-downfall-produced-rarest-coin-p8wckvk69?shareToken=5755b3297e9d36ed7eaaf563a456d9cc)
The Bank of England has been publicising the anti-counterfeiting measures on the new £5 note. This article has a nice photo collection; here are a few excerpts. See the original article or click on the images here to see larger versions. -Editor
Check the see-through window

A genuine polymer £5 note should have a large see-through window with a clear portrait of the Queen printed on it and the words '£5 Bank of England' printed twice around the edge.
Look for Big Ben

There should also be a metallic image of the Elizabeth Tower (aka Big Ben) on the see-through window.
The foil should be gold on the front and silver on the back of the note. When the note is tilted a multi-coloured rainbow should be visible.
Look for the three foil patches

There should be three foil patches on a genuine polymer fiver.
On the front of the note below the see-through window there should be a silver foil patch with the word 'Five'. When tilted the patch should change to read 'Pounds'.
There's another silver foil patch above the see-through window containing the image of the coronation crown which appears in 3D. When titled the image produces a multi-coloured rainbow effect.
A real £5 note should also have a circular green foil patch on the back which contains the words 'BLENHEIM'. This should be located directly behind the crown on the front.
Check for the ultra-violet five

A real polymer £5 will also have a number '5' that you can only see under ultra-violet light.
The number should appear in bright red and green, while the background should remain dull in contrast.
To read the complete article, see:
How to spot a fake polymer £5 Winston Churchill bank note (www.lovemoney.com/guides/56114/how-to-spot-a-fake-polymer-5-winston-churchill-bank-note)
Um, remember that 500,000,000,000% inflation in Zimbabwe? The Zimbabwean population sure does, and plans for new banknotes have them scrambling to rescue every cent they've got. Here's an excerpt from a Bloomberg article published October 21, 2016. -Editor
Zimbabwe's tentative return to its own currency is getting a hostile reception from citizens, who fear a recurrence of the 500 billion percent inflation that plagued the southern African nation before it abandoned its dollar seven years ago.
The country will soon introduce so-called bond notes, pegged to parity with the U.S. dollar and beginning with denominations worth from $2 to $5, central bank Governor John Mangudya said on Wednesday. It's an attempt to complement the range of foreign currencies used in the beleaguered economy since 2009, which have been in short supply following a collapse in exports.
James Sakupwanya, who sells items such as maize meal, tinned food and blankets from his shop in Mutare, southeast of Harare, isn't buying it. Sakupwanya and Zimbabweans like him see the notes as a step back to the hated Zimbabwe dollar, which by the time of its demise was valued at 150 trillion to the greenback, according to the central bank.
"We will reject it," Sakupwanya said. "They can legislate as much as they want, but it is their currency which they want to impose on us to manage the crisis they created."
An earlier announcement of plans to introduce the currency sparked riots in Harare even after the government said the notes, which will be legal tender only in Zimbabwe, will be backed by a $200 million loan from a multilateral lender. Banks have limited cash withdrawals to prevent hoarding of dollars, used in 95 percent of all transactions in the country, while some shops reported they're running short of essential goods.
Adding to the suspicion is uncertainty about who exactly will lend Zimbabwe the money to back the bond notes. Gift Simwaka, the African Export-Import Bank's regional manager for southern Africa, declined to confirm whether the notes will be underwritten by the multi-lateral lender. Without a hard-cash foundation, the notes will be no different to so-called bearer checks, a temporary currency with denominations of as much as 100 trillion Zimbabwean dollars introduced at the height of hyperinflation in 2008, Sakupwanya said.
"They are forgetting that in 2008 we rejected their bearer checks, so what stops us from rejecting their bond notes," he said.
To read the complete article, see:
New Zimbabwe Notes Stir Memory of 500,000,000,000% Inflation (www.bloomberg.com/news/articles/2016-10-21/new-zimbabwe-currency-stirs-memory-of-500-000-000-000-inflation)
I didn't have time to include it last week, but there was another great tory about this on National Public Radio October 11, 2016. -Editor
... the economy is again in a tailspin and the country is in desperate need of a new solution. U.S. dollars are still the main currency, but they are in critically short supply.
A visible sign of the latest crisis is evident in the long, winding lines outside all banks and ATMs in the capital, Harare, where customers are desperate to withdraw cash. Audrey Munemo says she's been waiting since dawn.
"I have been here in the queue at the bank for about four hours, ever since morning, and the banks are saying they don't have money," she says. "I was just trying to withdraw all my money before these bond notes start circulating, because we don't know what these authorities are planning to do."
There have been increasing numbers of protests, in the streets and on social media, calling for Mugabe to go. His government is still struggling to pay government workers, and says the economic problems should be blamed on the West.
To read the complete article, see:
The U.S. Dollar Is Zimbabwe's Main Currency, And It's Disappearing Fast (www.npr.org/sections/parallels/2016/10/11/497487307/the-u-s-dollar-is-zimbabwes-main-currency-and-its-disapperaing-fast)
After lunch, the attendees were each assigned to one of seven breakout groups to discuss particular subjects to present to Mint personnel. The subjects covered were Packaging, Mintage/Household Order Limits, Medals, Who is our Customer of the Future/Customer Engagement, Working with Youth, Historic Design Reproduction, and America the Beautiful Quarters Follow-on.
Although I would have been pleased to contribute on any of these themes, the one that I would most have enjoyed, Working with Youth, was the group to which I was assigned. To give you an idea of the caliber of the attendees, this group included Dr. Feingold, Mary Burleson, two major national coin dealers, a small scale online dealer, a collector and me.
The reports from these groups tended to be "small picture" ideas. For instance, the group that discussed packaging asked if it would be possible to make available some of the numismatic coins either 1) in capsules only for bulk sales where the buyers would likely be sending the coins to grading services (and at a lower selling price to reflect the lack of boxes and certificates), or 2) to put coins in flat sleeves so that they would fit in safe deposit boxes or vaults more efficiently yet would still be in original US. .Mint packaging for products owned by precious metals Individual Retirement Accounts. The Mint staff said that these ideas might be possible to implement soon since packaging was not specified in the authorizing legislation for coins.
The group that discussed mintages and household order limits acknowledged that there were some problems with insufficient transparency of the ordering process for new issues. They suggested that the Mint consider a couple of ideas. First, upon initial release, the Mint might set low order limits in order to allow as many ultimate collectors as possible to have the opportunity to purchase the coins and sets. Then, a few days later, the order limits could be raised so that dealers seeking bulk quantities could do so easily. One proposal for mintage limits was to accept orders for a 30-day period, strike enough coins to fill these orders, then cut off orders. This would be a change from current specifications in authorizing legislation on the mintage limits.
The suggestions from the other groups have largely been incorporated in my analysis submitted to the Mint earlier this week, as detailed at the end of this column. This tends to focus more on a "big picture" perspective.
One subject that did not really come up is that there is an inherent conflict between the U.S. Mint serving collectors directly yet also working with coin dealers to help sell more of these products. If the Mint charges dealers the same price as collectors would pay, that discourages dealers from handling the newest issues. If the Mint sold to dealers at discounted prices, some dealers may charge the public a price lower than the Mint and divert potential customers away from the Mint – which has happened under some past wholesale programs.
The attendees expressed a general view that U.S. Mint staffers were genuinely interested in receiving this outside feedback. When asked whether another such program should be repeated, the response was overwhelmingly in favor. When asked how often, the responses ranged from every six months to five years, with most advocating once every year or two years.
See the full article online for the complete text of Heller's analysis and recommendations. -Editor
To read the complete article, see:
Mint holds forum (http://www.numismaticnews.net/article/mint-holds-forum)
During the afternoon, participants split into teams to discuss such topics as Mint packaging, the setting of mintage maximums and household limits for products, and historic design reproduction, the team of which I was a member.
Members of this team largely agreed that reusing historic designs can be a good thing for the hobby, but that legal restrictions imposed on the Mint by federal law severely hamper the effectiveness of programs like the 2016 Centennial coin series to draw in new collectors. The Mint struck the three coins, originally issued in silver 100 years ago, in gold because it has broad authority to issue gold coins without seeking congressional approval. However, issuing those coins in silver would have required an act of Congress, literally.
Many of the team members would like the Mint to issue historic designs in their original specifications for collector sale, and in current compositions for circulation. Furthermore, we liked the idea of issuing the circulating versions in fairly small numbers, randomly salting them among modern designs, and then encouraging young collectors to search for them aided by an app on their phone, as in the recent Pokemon craze. This, however, would require changes to federal law, to give the Mint more leeway than it now has to issue coins. Such changes are possible (for example, the hobby drove passage of the Hobby Protection Act of 1973 and the Bicentennial coin redesign of 1975 and 1976 through concerted lobbying efforts of Congress). However, such changes will require a collaborative effort by many in the hobby. Are we up for that?
To read the complete article, see:
MINT FORUM PARTICIPANTS LOOK TO THE FUTURE AND CALL FOR CIRCULATING HISTORIC DESIGNS (www.coinworld.com/voices/bill-gibbs/2016/10/mint_forum_participa.html)
One Numismatic Forum participant opined that there's a difference between collecting coins and buying coins. He noted history, people, stories, and relationships as things that attract collectors and keep them in the hobby. According to a Mint official, its recent feature articles about Ronald Reagan, published online, increased not only the amount of reading time spent by customers at www.USMint.com, but also the rate at which they placed orders. Another participant observed that in China, many coin buyers are in their 30s. "They're buying coins on their cell phones," he said. "Banks sell coins. There's a tremendous push to celebrate their heritage and culture." He suggested that if we effectively communicate coins' history to kids in the United States, they'll respond. He also said we need to get creative for the female audience, as the comic-book industry has with great success.
Another participant pointed out that younger generations of Americans rarely see and use coins—and the same for many of their parents. Day-to-day transactions are conducted with credit and debit cards, phones, and apps. This presents a challenge when it comes to engaging young potential collectors. Still, the recent memory of the huge success of the State quarters program, which attracted tens of thousands of young collectors to the hobby—at least for a time—offers hope that coins can be relevant to them, even as countless other distractions compete for their time and attention.
There was discussion about promoting numismatics to school boards, to encourage using coins as educational tools. One participant pointed out that educational curricula already are jam-packed with state-mandated requirements, making it difficult if not impossible to shoehorn new concepts into the school year. Another, however, suggested that standalone modules could be written up, maybe connecting coins to different months or seasons, giving teachers the option to plug them into their lesson plans as supplemental materials when the opportunity arises.
Other ideas from the Numismatic Forum included:
connection of coins to cultural traditions (e.g., gift-giving)
creation of hobby books for children
mass-marketed packages (with a Red Book, a three-month membership to the ANA, a subscription to Coin World or Numismatic News, etc.), sold in stores
focusing on kids' motivations: competitive spirit, getting high scores, sharing, gaming
the value of a coordinated marketing campaign, like the "Got Milk" program
To read the complete article, see:
"Invigorating the Coin Collecting Hobby," Part 3: Customer Engagement, and the "Mint Customer of the Future" (http://mintnewsblog.com/2016/10/invigorating-the-coin-collecting-hobby-part-3-customer-engagement-and-the-mint-customer-of-the-future/)
Kudos to the Mint and Forum participants. This is a great sign of the health and future of our hobby. With dialogue and cooperation we can work togehter to make a better environment for all. -Editor
To read the earlier E-Sylum article, see:
THE OCTOBER 2016 U.S. MINT FORUM (www.coinbooks.org/esylum_v19n42a25.html)
Dick Johnson submitted these thoughts on U.S. Mint packaging. Thanks. -Editor
The recent U.S. Mint Forum held earlier this month with collectors and dealers sought opinions on a number of U.S. Mint products and procedures for collectors and the public. One of the seven working groups within the forum attacked the problem of the Mint's packaging practices, a long running contention among collectors who purchase coins from the Mint.
To their credit the members of this forum group came up with three recommendations, all excellent. But they went only half way, not far enough. Their three areas: full mint packaging, flat card plastic holders, and some form of bulk containers for volume purchasers.
Much of the Mint packaging is thrown away, unnecessary for use by the buyer. Wasteful and takes so much time to unwrap and place the coin or coins in a preferred container for later viewing, storage or for retail sales.
The Paris Mint's packaging practices were suggested as a model to be emulated by American Mints. I recall once a consignor to one of my auctions had purchased six gold medals from the Paris Mint at $4,000 apiece. He complained they arrived in a cheap cardboard box. So there are many factors to be considered in choosing packaging for numismatic items.
The forum's recommendation of a three-tier system is, I believe, still shortsighted. The Mint should consider who the buyers are -- plus what they are selling -- in planning their packaging. Here, then, is a more precise analysis (who is the buyer and how they would like their Mint coins packaged):
1) Sophisticated collectors and museums – No packaging at all, cheapest disposable container, so the raw coin can be placed in a cabinet drawer, often in an individual box, like found in all the major museums.
2) High volume buyers – Even cheaper disposable method. Suggestion: a row of raw coins layered on anti-tarnish tissue paper, folded over, another row of coins placed on top, folded over and so on. Say fifty or one hundred items in such a way, rolled over in the remainder of the tissue sheet. A large quantity of coins can be shipped this way completely protected. Quantities of commercial medals have been wrapped and shipped this way for decades. This forms easy retrieval by the volume dealer for whatever use the dealer wants. (and he can even reuse the tissue).
3) Gift buyer – Here is where the Mint can put the coin or coins in the nicest packaging, as grandmother buying for her grandchild, or, say, a business gift.
4) Special event buyer – Enclose in a plastic holder with ample area for lettering to be imprinted on the holder, as a birth year or graduation year remembrance. Whether the Mint wants to do the imprinting for an increased price is their decision. Or perhaps standard pre-imprinted holders for birth, graduation, thank you, happy birthday, whatever, or subcontract the imprinting.
5) Investor – Slab it with date, mint and condition identified. That's all they want.
6) Individual collector – Coin or coins in an inexpensive disposable plastic envelope to be sold at the very lowest price without the cost of expensive packaging included. Then offer a line of display devices, stands, holders for every size item the Mint makes for add-on ordering. Sands for large medals are most popular with collectors, both metal and plastic stands are available.
This seems like a large product line the Mint must offer. However if this were private industry they would be more than active to serve the buyer. If the Mint wants to be in such business they must consider what the buyers want and fulfill their demands.
One of the Mint Forum topics was hobby promotion. Rich Bottles writes about an interesting promotion from Ally Financial Inc (the former GMAC):
As part of 'Lucky Penny' promotion, Detroit-based bank is placing these special coins across various U.S. cities
Stopping to pick up a stray penny off the ground may not seem worth the effort, yet one bank is trying to change that mindset by placing 100 fake pennies across the country worth $1,000 apiece.
Ally Bank says it is hoping to encourage Americans to look for opportunities to save through its "Lucky Penny" promotion, which launched this week. The lucky pennies carry a copper color like real pennies, but feature the Detroit-based bank's logo instead of Abraham Lincoln's head. The flip side of the coin lists its value at 100,000 cents.
The pennies have been placed in New York, Los Angeles, Chicago, Washington, D.C., Miami, Denver, Detroit, San Diego, Charlotte, North Carolina, and Austin, Texas.
The coins can be redeemed online until the end of the year.
To read the complete article, see:
Ally Bank places 'lucky pennies' in Detroit worth $1,000 each (www.freep.com/story/news/local/michigan/detroit/2016/10/20/detroit-ally-bank-lucky-penny/92453390/)
The campaign launched Tuesday in an effort by financial services company Ally Financial to 'demonstrate the importance of valuing every cent, while encouraging Americans to look for opportunities to save.'
'We believe every penny counts when it comes to saving, and it's important for everyone to understand that routinely saving, even the smallest amounts, is important to generating wealth over time,' said CEO Diane Morais, of Ally Financial, in a statement.
In New York, one clue says: 'How to honor the Constitution's author? With his own NYC park & and #AllyLuckyPenny in it.' Another says: 'Every penny honors our 16th President. This Manhattan green honors our 4th.'
The special pennies are slightly larger than common ones, with an Ally logo on one side and '100,000 cents' on the other. 'We hope that people will have fun searching for Ally Lucky Pennies in their cities and that the campaign will inspire people to look at money in a different way,' said Andrea Riley, Ally's chief marketing officer, in a statement.
To read the complete article, see:
Some 100 'lucky pennies' worth $1,000 are hidden in 10 major cities across the United States in campaign to 'demonstrate the importance of valuing every cent' (www.dailymail.co.uk/news/article-3849944/Some-100-lucky-pennies-worth-1-000-hidden-10-major-cities-United-States-campaign-demonstate-importante-valuing-cent.html)
Thanks also to Nick Graver and Joe Esposito who forwarded a link to the Ally web site which includes the following "Penny Freak Facts" -Editor
According to a group of statisticians, a spinning penny will land "tails up" 4 out of 5 times. "Heads" weighs slightly heavier.
President Lincoln is the only face. on U.S. coinage facing to the right. All other portraits on coins face left.
It costs around 1.8 cents to make a single penny.
About 30 million pennies are produced per day. That's 13 billion pennies every year.
Beneath the year of issue appears a mintmark—D is for Denver, S for San Francisco, and no letter means minted in Philadelphia.
The original penny, reportedly designed by Benjamin Franklin, had an image of the sun and the phrase "Mind Your Business."
Check out the video on the Ally Financial site; interviewed is Vicken Yegparian os Stack's Bowers. -Editor
For more information, see:
https://www.allyluckypenny.com/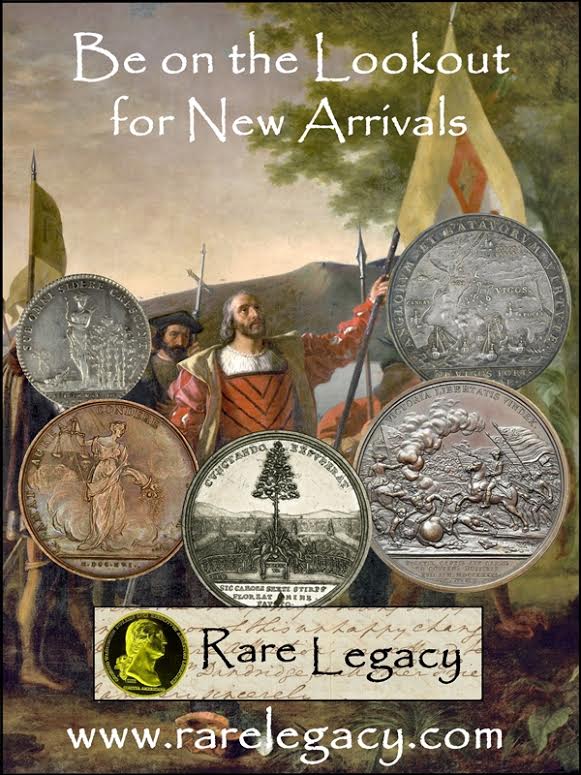 Here's hoping the Bureau of Engraving and Printing will consider holding a hobby forum sometime, too. Government around the world have been catching on to the marketability of commemorative and special serial number banknotes. Here's a press release the BEP put out on October 20, 2016. -Editor
In celebration of the upcoming Chinese Lunar New Year, the Bureau of Engraving and Printing (BEP) is pleased to announce a new addition to its Lucky Money Collection: Year of the Rooster 2017.
The rooster is one of 12 zodiac signs associated with the Chinese Lunar Calendar. Year of the Rooster 2017 is exquisitely designed with decorative Chinese symbolism and is packaged in a symbolic, red folder with embossed, gold foil. This product features an uncirculated, $1 Federal Reserve note with a serial number beginning with "8888." The Year of the Rooster 2017 represents good fortune and prosperity, signifying success in the New Year. This product is $5.95 and only 88,888 will be available for sale. Bulk pricing is available for the Year of the Rooster 2017.
The product's first day of sale is Wednesday, November 16 at 8:00 a.m. (ET). Household quantity purchase limit restrictions of 250 units for the Year of the Rooster 2017 will be imposed for the first week of release, November 16 – 22. On November 23, household purchase restrictions will be waived.
The BEP's product marketing could use a boost. Of course, making counterfeit-proof banknotes is a very long, hard and expensive process and I doubt souvenir issues are in the cards. But other nations do it and there may be options to consider. For now uncut sheets and special serial numbers may be the only game in town. But congrats to the BEP for keeping a low pricepoint on this product - $5.95! We should all buy one just for grins and to add the packaging to our ephemera collections. -Editor
For more information, or to order, see:
Year of the Rooster 2017 (www.moneyfactorystore.gov/yearoftherooster2017.aspx)
Earlier this October, at a ceremony at the Royal Courts of Justice, London paid its rent to the Queen. The ceremony proceeded much as it had for the past eight centuries. The city handed over a knife, an axe, six oversized horseshoes, and 61 nails to Barbara Janet Fontaine, the Queen's Remembrancer, the oldest judicial position in England. The job was created in the 12th century to keep track of all that was owed to the crown.
In this case, the Remembrancer has presided over the rent owed on two pieces of property for a very long time—since 1235 in one case, and at least 1211 in the other. Every year, in this Ceremony of Quit Rents, the crown extracts its price from the city for a forge and a piece of moorland.
No one knows exactly where these two pieces of land are located anymore, but for hundreds of years the city has been paying rent on them. The rate, however, has not changed—the same objects have been presented for hundreds of years.
The older rent is paid on a piece of land that's supposed to be in the county of Shropshire, far from London. Known as "the Moors," its exact location was lost long ago (although UPI reported in 1980 that London's then-mayor Peter Gadsden picked a piece of land in the area and declared it the Moors in question).
For the most part, quit rents are relics of medieval agreements, but there was at least one quit rent agreement that was forged in the past century, in Lake Havasu City, Arizona. It started when the city imported a bridge from London—one which had spanned the Thames river and was auctioned off in the late 1960s. Robert McCulloch, Lake Havasu City's founder, bought the bridge, and by the early '70s, the bridge had been reinstalled in Arizona.
As a gift to London, during the dedication ceremony, McCulloch offered an acre of Arizona land, reports the Havasu News, and years later, when the city wanted to use that land for a visitor's center, London agreed to lease it back to Lake Havasu. They settled on a token quit rent: a Kachina doll, a carved Hopi figure representing an immortal being.
To read the complete article, see:
London Is Still Paying Rent to the Queen on a Property Leased in 1211 (www.atlasobscura.com/articles/london-is-still-paying-rent-to-the-queen-on-a-property-leased-in-1211)
This week's Featured Web Site is suggested by John and Nancy Wilson, who write:

From the web site:
It's an unusual site, but interesting to browse through. The numismatic items I found were Olympic medals, but there are others scattered throughout, such as a great medallion by Emile Picault. It's an eclectic collection. -Editor