https://www.dropbox.com/s/krz6uff9w9fjr3q/TYLERBACHE.pdf?dl=0

Here's the introduction to the 17-page paper; see the complete version online for details of the study. -Editor

Few American coins have a history and rarity that can equal that of the TYLER/BACHE half dollar. In the 19th century the origins of the 1838-O half dollar were unknown, as there were no mint records of its production. As late as 1890, some numismatists believed that no more than 3 specimens existed, and it was considered to be among the rarest of all American coins.

Then, on June 7/8 1894, Ed. Frossard held an auction of the William Friesner collection in New York and an 1838-O half dollar was listed as item number 583. The coin was purchased by famed Numismatist and author Augustus Heaton, and his initials can still be seen next to the listing in Frossard's personal copy of the auction catalog. Heaton had published his book "A TREATISE ON COINAGE OF THE UNITED 1 STATES BRANCH MINTS " in 1893 which led to numismatic interest in the collection of mint marks in addition to dates, and the 1838-O half dollar was prominently referenced in his book on pages 28 and 29.

After purchasing this prized item, Heaton made inquiries as to its origin. As a result of these inquiries, a note from Rufus Tyler, Chief Coiner of the New Orleans Mint, was discovered, and this was the first clue as to the origins of this famed rarity.
Neil Shafer submitted these thoughts on coin shops in Chicago. Thanks! -Editor
The various letters about Chicago coin shops intrigued me since I, too, went around to many of them as a youngster in the mid-1940s. Here's whom I remember: On Saturday after my violin lesson I would tuck the case under my arm and hop the streetcar to the Loop, as downtown Chicago is known, was not far from where I had the lesson. I went to Ben's Stamp and Coin where Harlan Berk is now and went through the dime box of world stuff, always finding a few I wanted.
On south Dearborn there were some- L. Ronning was a favorite as he had great stuff in his misc. boxes, James P. Randall was not much of a place for me as he had such high-priced things in his window like early U.S. gold. I recall Lou Castelli, I believe upstairs somewhere. Leonard Stark was one I met somewhat later as I believe he was not among the earlier dealers there. Tommy Ryan and John G. Ross were others that I believe I also met later on. There was also Bebee on south 63rd street but I never got out there while he was in Chicago.
Krasowski at Kraso Coins way out on 95th St. used to attend some sort of meetings - maybe it was Chicago Coin Club, which Dick Yeo, Ken Bressett and I used to go to regularly. Those were fine meetings with many of the stalwarts that occupied the Chicago numismatic arena for years.
There was someplace upstairs that was run by some older folks. I don't remember their names but I do remember and still have the first shield nickel I ever owned. It has a hole, some strong bumps and dents that took away most of the date, but some details are not badly worn,- and I was simply delighted when they gave it to me free. I just stared at it in amazement- a real shield nickel, and it was mine!
The All-Nation Hobby Shop was another place that had interesting items. I had learned someplace that Confederate notes had different redemption times. I had a 2-year note and wanted to get a 6-month piece to go along with it. (I did not know of the 1-year notes yet.) All-Nation had a selection of Confederate pieces but they wanted 75c or $1 and I wanted one for 50c as I had a very limited amount of money. So I looked through the notes and finally found one in fairly decent shape, a $5 of 1861, for the 50 cents. Many years later, after I traded it off for something else, I found that it was among the very rarest issues! The old classification was Bradbeer 221.
On another street there was the store of H.L.P. Brand (Horace Louis Philip). Little did I know that he was the brother of famed collector Virgil Brand, and that the items he was selling were most likely from that great collection. He was some old fellow and I did not go there a second time.
Yep- those were the days when everything you ever wanted was available and not very costly either.
To read earlier E-Sylum articles, see:
BEBEE BUYS A BANK BUILDING: COIN SHOPS IN AMERICA (www.coinbooks.org/esylum_v19n40a19.html)
MORE COIN SHOP TALES (www.coinbooks.org/esylum_v19n41a13.html)
MORE COIN SHOP TALES (www.coinbooks.org/esylum_v19n42a09.html)
One of the many hazards of owning a coin shop is the potential of losing one's lease. Unfortunately that event has befallen the popular Reno shop run by author Rusty Goe. -Editor
Citing the termination of their lease, the owners of Southgate Coins have decided to close the popular shop they've run in Reno since 2001.
Rusty Goe said that he and his wife, Marie, had not planned to close their store on South Virginia Street in such an abrupt fashion, but that they had little choice.
Marie Goe said that if a perfect retail-space somewhere on South Virginia Street's southern corridor had become available, she and her husband would have considered setting up a new store.
"But since we are already near retirement age it doesn't make sense for us to go to all the trouble and expense to set up a new store," she said.
She said it takes considerable effort and cost to build out a coin shop that would replicate their current store.
"Just to have the basic facilities we have now, with all the security systems (and safes) we need, so we could provide our customers with the services they have come to expect would require a substantial investment of time and money on our part," she said.
"When we were younger we met such challenges with vigor; but now we aren't as adventurous," she said.
The Goes moved their rare-coin business from Las Vegas to Reno in 2001. Marie said it took months to find the right location for their store in Reno and that the process of building out their store to meet their needs "was exhausting."
Business soon increased beyond the Goes' expectations, they said, and within three years of establishing their Reno site they more than doubled the size of their store.
A remodel in 2004-05 took five months, and was "very costly," said Marie. "But we were happy with the results."
The Goes said they would have preferred to work in their existing coin shop until 2021, their shop's 20th anniversary. By then, they would have tried to find a buyer who could have taken over the business.
The Goes said they are uncertain as to what extent they will continue their business once they vacate the shop at the end of November.
"We still have our website, and the hundreds of customers we have can follow us on it," he said.
Rusty Goe said he will pursue his research projects and do more writing. He has already published two books that have received awards from numismatic groups: "The Mint on Carson Street," a history of the Carson City Mint and guide to the coins produced there, and "James Crawford: Master of the Mint at Carson City," a biography of the longest-serving superintendent at the Carson City Mint. He is currently working on a third book, "The Confident Carson City Coin Collector."
In 2005 he founded the Carson City Coin Collectors of America, a club dedicated to increasing knowledge about the Carson City Mint and the coins produced there. This club published a journal called Curry's Chronicle from 2005 through 2015, for which Goe served as editor. Goe has also written articles in national and local publications and presented lectures both locally and across the country.
To read the complete article, see:
24 Popular coin shop loses its lease; to close next month (www.rgj.com/story/news/2016/10/26/popular-coin-shop-loses-lease-close-next-month/92796768/)
Not everyone reads the "fine print," but in the mid-1960s, reading and acting on the fine print found on a particular class of U.S. paper money meant big profits for thousands of individuals and businesses.
Intermediate paper money collectors have learned that certain classes of 19th century American notes have different legal redemption clauses. Advanced collectors who also happen to be lawyers may fully understand all of the fine print regarding tariffs and duties. Normal collectors — normal people — do not! And for that matter, don't care — and never have.
But for less than half a decade, coin and paper money collectors alike were focused on the "fine print" of silver certificates, especially when profits could be made without guilt or great difficulty. It was, perhaps, the most interesting four years since the U.S. government began issuing silver-backed notes in 1878.
The silver certificates of the nineteenth century were made fully redeemable in silver dollars — and with this complete convertibility, the paper money was a perfectly acceptable substitute.

This 1886 Five Dollar Silver Certificate makes the fine print come to life
When the size of American paper currency was reduced (from "large size" to "small size") in 1929, the federal government technically made silver certificates even more desirable, by making them payable in any silver coins — and again, no one needed to care. Redemption of paper for silver was a moot point, as long as one dollar's face worth of silver coins contained less than a dollar's worth of silver metal.
For that matter, the silver certificates circulated alongside Federal Reserve notes and United States notes in the 20th century, and no one cared except collectors interested in even more attractive notes. For most of the public, coins were heavy and annoying. In 1960, when I began collecting coins, I liked silver dollars, but it was because they were historic and heavy!
The price of silver was about 90 cents an ounce (and the coins were made of 90 percent silver and weighed less than an ounce), so convertibility was more a theory than a practice.
Then in 1961, everything began to change — for collectors and for the wider public. In 1961, the price of silver closed above $1 an ounce. The intrinsic value of a silver dollar was still less than $1 (as they do not contain an ounce of pure silver), but the Treasury grew concerned. Industrial and jewelry uses of silver were growing faster than mining, and the consequent production deficit forced prices higher.

Thankfully this funky serial number note was saved for collectors
In November, President John F. Kennedy issued an executive order suspending further sales of government silver, and starting the retirement of $5 and $10 silver certificates. Silver continued its record appreciation, hitting $1.28 on March 13, 1963. By summer, it reached $1.29. Coin dealers smelled blood in the water. Then collectors noticed, too, followed by the public.
The government had to do something. On June 4, 1963, the Silver Purchase Act was repealed, and the issuing of silver certificates ended. Federal Reserve notes would become the currency of America, including a new $1 denomination.
The government agreed to continue to redeem silver certificates with unspecified coins (any silver denomination), and critically, to continue to redeem them for silver dollars when presented at the cash windows of the Treasury Department. For decades, the Treasury had largely unsuccessfully tried to get rid of its silver dollars; its wish was about to come true...
To read the complete article, see:
Collector alchemy: How paper was turned into silver during four years in the 1960s (www.coinworld.com/news/paper-money/2016/10/redeeming-silver-certificates-us-paper-money-notes.html)
"It still baffles me that we can't make a planchet. . . . Isn't this just pretty simple? This just really is confusing to me why this can't be accomplished. . . . What would a businessman do about this? Would he always resort to going to Australia to do this? It just seems so bewildering that a problem that seems rather simple, that we couldn't have had an easier solution for this." *
It was July 20, 2010, and I was a witness in a congressional hearing. The powerful United States House of Representatives Committee on Financial Services Subcommittee on Domestic Monetary Policy and Technology was meeting. We were in room 2128 in the Rayburn House Office Building on Capitol Hill. The four of us on the first panel of witnesses represented all the executive branch's key officials with direct responsibility over U.S. coins, currency, and anti-counterfeiting measures.
The Honorable Ron Paul (R-Tex.) was staring intently at me, waiting for my answer. At the time, he was the ranking member of the subcommittee. His gaze down at me was made all the more serious from his perch. He was sitting next to the subcommittee chair on the fourth and highest level of seating in the committee room.
What is the journey that one takes to be the focus of a congressional oversight hearing? For me, that journey had begun 29 months earlier.
It was February 2008. I was sitting in my office at the U.S. Mint headquarters building. We were near Chinatown at 801 9th Street, NW. I was director of the Mint, and my large office was in the southwest corner of the building. Standing in front of me was my number two, deputy director Andrew D. Brunhart.
The director is appointed by the president of the United States, by and with the advice and consent of the Senate, while the deputy director is a career civil servant. As director, I was responsible for leading the Mint and accountable to Congress for its performance. There was a traditional division of work: the director, as a political appointee, provided policy direction and had a small team of additional political appointees to help develop policy. The deputy director, as a career civil servant, implemented the policy by running the operations, which were staffed completely by fellow civil servants.
Andy and I were alone. It was his habit to give bad news to me straight, quickly, and privately.
"Sir, a spike in demand wiped out our inventory of silver bullion coins. It will take us awhile to make enough to meet demand. In the meantime, we will be in violation of the law," he said.
Those words sent a bigger chill up my spine than was justified by the relatively mild temperatures of the winter we were having.
I asked what the immediate consequences were.
"Dan says there are no prescribed penalties for being in violation of the law. But he's pretty clear about the urgency to get back in compliance." Dan Shaver was the chief counsel to the U.S. Mint. "Cliff says that if Congress gets enough complaints from angry constituents, both Senate Banking and House Financial Services might have an oversight hearing to rake you over the coals." No truer words had ever been said. (Cliff Northup was the Mint's director of legislative affairs.)
"Well," I asked Andy, "what's the plan to keep me out of jail?"
To read the complete articles, see:
Mint in Crisis: The Inside Story of the Bullion Shortage of 2008, Part 1 (http://mintnewsblog.com/mint-in-crisis-the-inside-story-of-the-bullion-shortage-of-2008-part-1/)
Mint in Crisis: The Inside Story of the Bullion Shortage of 2008, Part 2 (http://mintnewsblog.com/mint-in-crisis-the-inside-story-of-the-bullion-shortage-of-2008-part-2/)
Mint in Crisis: The Inside Story of the Bullion Crisis of 2008, Part 3 (http://mintnewsblog.com/mint-in-crisis-the-inside-story-of-the-bullion-crisis-of-2008-part-3/)
Mint in Crisis: The Inside Story of the Bullion Crisis of 2008, Part 4 (http://mintnewsblog.com/14565-2/)
CM: So Pat, the last time I saw you was two weeks ago when we were at the United States Mint's stakeholder's forum. What was your takeaway from that event?
PH: I was a little bit suspicious because sometimes a bureaucracy will have made a decision on what they are going to be doing and they hold an event like this to provide cover to pretend it wasn't all their planning… but the impression I got and with the other I talked is that the people at the U.S. mint really were seeking legitimate outside feedback on how they do things… which is a positive thing. They started out the program explaining the history of the Mint, how the National Numismatic Collection came to be formed at the Smithsonian, and in the process pointed out some of the constraints they have, such as a lot of authorizing legislation for coins specifying the weight and purity of coins and sometimes even the designs, so there are limitations on how much flexibility they have- but once we had that background, they broke us up into groups to talk about different smaller picture issues and reconvened to go through what each of us had come up with on particular subjects, so there was a lot of good stuff raised.
One of the thing I was a little concerned about is that where the U.S. Mint is trying to sell primarily to the ultimate collectors, there is a natural conflict of when it sells to coin dealers – does it charge the same price as the public pays, which would discourage dealers from wanting to buy products and resell them, or does it discount them to dealers and possibly run the risk as has happened with some discount programs in the past, where dealers then price the products below what the mint is charging and potential take customers away from the U.S. Mint. That was an issue that wasn't really brought up at all.
CM: As a coin dealer, obviously, the Mint is asking you for your advice on how they can better compete against you. It seems to me that the Mint is doing a fine job already of competing against the traditional rare coin market. Wouldn't you say?
PH: There is that kind of conflict as well. Most collectors, just about all of them, in fact have a limit on how much they can spend and if you are spending a certain part of that budget or maybe, even all of that budget buying from the U.S. Mint direct that leaves less for other coin dealers. So there is the potential that some coin dealers may knock buying merchandise from the U.S. Mint in order to try to get more customers to shop with them.
That can be influenced if you have a situation such as has happened now where, I'd say the majority of U.S. Mint issues in the last 20 years, numismatic issues are now trading for below their issue price, so that would make it easier for coin dealers to knock buying new issues as they come out… and the ones that and the ones that have gone up in price have not gone up by enough to offset what has fallen on the other pieces.
Be sure to listen to or read the complete exchange online. -Editor
To listen or read the complete transcript, see:
CoinWeek Podcast #45: Can the U.S. Mint Compete in the Current Coin Climate & The 2016 Election's Effect on Gold (www.coinweek.com/coinweek-podcast/u-s-mint-compete-in-the-current-coin-climate/)
To visit Dave Lange's Coin Collecting Board site, see: www.coincollectingboards.com
To read the complete article, see:
Fancy slab mania: How coin holders have become collectibles (www.coinworld.com/news/us-coins/2016/10/rare-coin-holders-grading-slabs-pcgs-ngc-numismatic-investment.html)
To read earlier E-Sylum articles, see:
NEW BOOK: COIN COLLECTING ALBUMS, VOLUME ONE (www.coinbooks.org/esylum_v16n32a02.html)
NEW BOOK: COIN COLLECTING ALBUMS, VOLUME TWO (www.coinbooks.org/esylum_v19n11a03.html)
NEW BOOK: SAMPLE SLABS (www.coinbooks.org/esylum_v18n25a05.html)
NEW BOOK: SAMPLE SLABS, 2ND EDITION (www.coinbooks.org/esylum_v19n29a04.html)
Remember dateless Buffalo nickels?
If you are of a certain age, you can recall encountering many of them in change.
Though they did nothing to help fill a Whitman album in the circulation finds era, they often sparked daydreams as collectors wondered what dates might have been on them.
If this describes your early days as a coin collector, a "Numismatic News" reader who does not want to be identified has suggested that the many dateless Buffalo coins that are still around can take coin collectors down memory lane.
As he wrote in an e-mail, "I have found a way to enjoy coin collecting today with much of the fun as I had in looking for coins for my albums when I was a youngster back in the 1950s."
As you might have guessed, he then extolled the virtues of using date restoring acid on them. "I have been acquiring quantities of dateless Buffalo nickels over time and have been successful in almost completing a set of 1913-1938 Buffalo nickels. What has caught my attention is that these unwanted 100-year-old coins are worthless among most coin dealers and many collectors," he wrote.
While acid treatment has been around almost as long as the dateless coins themselves, the reader points out something that is less well known.
"Many do not understand that PCGS, NGC and ANACS will encapsulate these coins and attribute varieties."
"Through my many searches, I have been able to secure an acid treated 1916 DDO (doubled-die obverse) nickel and a 1918/7-D overdate example. I believe that there may be a bright future for these discovered coins at very reasonable prices."
I'm "of a certain age" myself - though not old enough to have pulled a Buffalo from change, I'll confess to having acid-treated many a dateless Buffalo in my schoolboy days in search of a prize for my collection. I didn't know they still sold that stuff. I'm not proud of it. Dripping acid on coins now feels like drowning a bag of puppies. But carving a poor defenseless coin into a Hobo Nickel is an equally violent act. I guess both are reasonable ways to deal with the surplus of otherwise non-collectible coins. What do readers think? -Editor
To read the complete article, see:
Acid date collectible? (www.numismaticnews.net/article/acid-date-collectible)
Reader Tom Babinszki submitted these notes on coin collecting and losing vision. Thanks! -Editor
I am a more or less regular E-Sylum reader in the last year or so. I'm writing to you regarding comments by Ann Williams in the last issue:
So, the second quote caught my attention.
I am a blind collector. Since I was born blind, I will never have to deal with failing eyesight. However, I have heard several stories of people who had to give up their hobby they enjoyed for a lifetime because of losing their vision.
By vocation, I am helping corporations understand how to make information accessible for people with different kinds of disabilities.
In my free time, as part of my collecting, I explore on my blog what it means to collect coins without vision, and all of its implications: http://BlindCoinCollector.com.
It is something I would like to explore more. I'm curious if there's any way for me to help elderly collectors to continue enjoying their hobby, or at least some of it. Of course, I understand that an expensive coin investment is hard to enjoy without vision, because it will immediately lose its value. But collecting, and being involved in clubs is entirely possible.
I am wondering if your readers could help me with some ideas on how I could bring my profession and hobby together, and help people who are ready to give up a hobby which they don't have to.
The difficulty is that it is hard to find people who would honestly tell me about it. This is not an easy topic to talk about. But without stories and first-hand experiences, there is not too much I can do.
Tom adds:
As the curator of the National Numismatic Collection (NNC), I collect objects that reflect innovation in money today in order to preserve them for the historians and museum visitors of tomorrow. But what is innovative? To many, innovation means the new digital technologies emerging from private enterprise, such as cryptocurrencies, mobile money, and Apple Pay, which continue to make cash seem more and more obsolete. Over the last year, however, I have collected a variety of coins and banknotes—and objects that enable their use—that reflect more subtle technological and social innovations. Three of these objects are now on display in the New Acquisitions case in The Value of Money.
The iBill Currency Reader

The first innovative object is the iBill Currency Reader—a new technology that helps to make U.S. banknotes more accessible. American banknotes are the same size, weight, and texture regardless of denomination. This uniformity makes it difficult for people who are blind or have low vision to determine the value of their banknotes. In 2015 the U.S. Treasury's Bureau of Engraving and Printing (BEP) established the U.S. Currency Reader Program as part of the Meaningful Access Program. The BEP distributes iBills for free to people who are blind or have low vision.
The iBill is a small, handheld device that reads all U.S. banknotes. The reader communicates the value of the banknote through a voice, pattern of tones, or pattern of vibrations. The vibrations setting makes the iBill useful to people who are both deaf and blind.
The iBill joins other objects in the NNC that reflect the need to make money accessible to all, including a Braille check signed by Helen Keller that was donated to the Smithsonian in 1978.
Braille check signed by Helen Keller


Check for one cent signed by Helen Keller, United States, 1933.
Donated by The Chase Manhattan Bank.
I'm pleased to see alternative currencies being added to the collection as well. Two are pictured below. Also acquired was a National Baseball Hall of Fame coin. -Editor

5 Brixton Pound note, United Kingdom, 2014.

10 Brixton Pound note, United Kingdom, about 2011.
To read the complete article, see:
What is innovation in money today? (http://americanhistory.si.edu/blog/innovation-money-today)
For more information on The value of Money exhibit, see:
http://americanhistory.si.edu/exhibitions/value-money





Be it Bristol or Brixton, in recent years a number of cities in Britain have developed their own alternative, local currencies. Intended to support independent businesses, these currencies work alongside pounds sterling to encourage more money to be spent in the local economy. But, as historian Clare Rowan explains, the concept is anything but modern – in fact, alternative currencies date back as far as ancient Rome…
The Denarius
Alternatives to governmental currencies have existed throughout history, including ancient Rome. In the third century BC, Rome introduced a new currency system based around a silver coin called the denarius. The growth of the Roman empire meant that Roman money was used across the Mediterranean – the only currency to be employed across Europe until the introduction of the euro in 1999. Alongside the denarius, local cities might strike their own coins (often small change), which often bore imagery of local cultural significance.
In addition to these governmental currencies, there were other forms of money – gold, for example, likely acted as a form of money for large transactions. Other money-like objects have been found in many regions throughout the Roman world: thousands of small lead coin-like objects were found during building works in Rome in the 18th and 19th century, which are roughly the same size and bear similar designs to the smallest Roman coin – the quadrans, for example. Historians believe these must have acted as community or alternative currencies.
Alongside the denarius, there existed many forms of community currency that facilitated transactions at a local level and contributed to a local sense of community. The bronze coins of Carthage continued to be used as money in Roman Africa for more than 100 years after Rome conquered the region in the second century BC, and Ptolemaic coins were used in Egypt well after the Roman conquest as well. These coins would have provided small change for these communities, but meant that the imagery of old, now defeated powers was used in a new context and invested with new meaning. Roman coinage was even used as small change in Africa as late as the 19th century!
'Pseudo-mint'
Excavations at Pompeii have revealed that a significant quantity of alternative currencies in the form of small aes (bronze) coins were in use in the city. Indeed, 45 per cent of the coinage found during recent excavations of a tenement was of this kind, which indicates that alternative currency played a prominent role in the city.
The high volume of these coins in Pompeii has given rise to the idea that there was a 'pseudo-mint' in the town producing currency. This workshop was likely in operation in the first century BC, and produced alternative coinage that could act as change and be used for the payment of small, everyday transactions. Two different designs were produced, both adapted from the official currency of other cities. One type was adapted from the coinage of Ebusus in Spain (modern-day Ibiza). These coins are characterised by the image of the god Bes with hammer and snake, who is accompanied by other designs including a bull or a horse. Bes was an Egyptian god associated with the household and childbirth, but over time he came to be associated with protection from evil more generally; ancient Ebusus was named after him.
The Pompeiian 'pseudo-mint' also produced coinage adapted from the currency of Massalia (modern Marseilles, France). These coins carried the head of Apollo on one side and a butting bull on the other.
Why these particular coin types were chosen over others remains a mystery (perhaps Ebusan and Massalian coins entered the city with foreign traders, and was adapted from there). But the use of these coins from a 'pseudo-mint' in daily transactions must have meant that, over time, the images of Bes or the bull came to be associated with the city of Pompeii and its inhabitants, contributing to the formation of local identity. In a similar way, we today use coinage in Britain that carries the portrait of the queen. The existence of a currency likely only accepted in Pompeii and its surrounding areas would probably have benefited the local marketplace.
To read the complete article, see:
From bes to Bitcoin: alternative currencies in the ancient Roman world (www.historyextra.com/article/bbc-history-magazine/history-alternative-currencies-bes-bitcoin)
THERE IS A GLOBAL WAR against ancient coin collectors. Like so many wars in history, it is largely based on lies.
Rampant looting of archaeological sites around the world has created tragic gaps in our knowledge of human history. But the role of coins in this tragedy is routinely exaggerated to advance the political agendas of those who seek to define all ancient coins outside state control as "stolen property" and to criminalize the private ownership of antiquities.
Collectible antiquities include statues and figurines, weapons and armor, metal, glass and ceramic vessels, panels of sculptured stone, mosaics, painted frescoes, jewelry and many other kinds of artifacts[2]. Ancient coins represent a small and by no means the most valuable fraction of the global antiquities market.
Coins differ from most antiquities in two important respects: they were mass-produced, and they were meant to circulate. Because coins were mass-produced, thousands or even millions of very similar examples exist[3]. Between 330 and 323 BCE, Alexander the Great captured 180,000 talents of silver from the Persian Empire. That would make 270 million tetradrachms (a standard trade coin of about 17 grams.) Most were eventually melted down and recycled. Many others were lost, and millions remain buried, but today many reside in public and private collections both great and small. And since coins were a medium of exchange, they are often found far from their points of origin, sometimes thousands of miles away.
In July 2016 the German Parliament passed the new Cultural Property Protection Act (Kulturgutschutzgesetz), requiring that any antiquity offered for sale be accompanied by a valid export license from the country of origin. Germany has historically been a major player in the ancient coin trade, with many old and internationally respected auction houses. A last minute lobbying campaign by collectors secured an exemption for coins.
In September 2016 a new threat emerged when a bill was introduced into the U.S. Senate (S.3449) to amend the federal Stolen Property Act (originally meant to criminalize interstate car theft). Based on the widely discredited claim that ISIS is funded by looted antiquities, this "Terrorism Art and Antiquity Revenue Prevention Act of 2016" would empower Federal agencies to seize and repatriate artifacts valued at as little as $50, on the assumption that they were illegally removed from Syria or Iraq.
To read the complete article, see:
The Global War Against Collectors of Ancient Coins (www.coinweek.com/ancient-coins/global-war-collectors-ancient-coins/)
To read the complete article, see:
CoinWeek Video Coin Profile: The Carthaginian 1 1/2 Gold and Silver Shekel Coin – 4K Video (www.coinweek.com/ancient-coins/coinweek-video-coin-profile-carthaginian-1-12-gold-silver-shekel-coin-4k-video/)
My grandfather gave me a box of old coins, too, but it didn't have one of these in it. Here's a great story of a rare coin that went unnoticed for decades. -Editor
One of Britain's rarest coins will go under the hammer at an Essex auction house next month after being discovered in a little boy's toy box.
The Queen Anne 'Vigo' five guinea gold coin will be put up for sale at Boningtons Epping saleroom on Wednesday, November 16.
The auctioneers, who also have a valuation office in Chelmsford, have put an eye-watering estimate of between £200,000 and £250,000 on the find.
The coin is one of only twenty made from the 7.5lbs of gold seized from Spanish treasure ships by the British in Vigo Bay, northern Spain, on October 23, 1702 – exactly 314 years ago.
Essex auctioneers to sell rare coin worth up to £250,000 which was found in child's toy box
One of Britain's rarest coins will go under the hammer at an Essex auction house next month after being discovered in a little boy's toy box.
The Queen Anne 'Vigo' five guinea gold coin will be put up for sale at Boningtons Epping saleroom on Wednesday, November 16.
The auctioneers, who also have a valuation office in Chelmsford, have put an eye-watering estimate of between £200,000 and £250,000 on the find.
The coin is one of only twenty made from the 7.5lbs of gold seized from Spanish treasure ships by the British in Vigo Bay, northern Spain, on October 23, 1702 – exactly 314 years ago.
A man from Bishop's Stortford, Hertfordshire, who cannot be named, has passed the coin to Boningtons for sale, after being given it by his grandfather years ago.
He had no idea of its value, however, until he showed it to Boningtons' coin specialist, Gregory Tong, who instantly recognised the rare coin, of which fewer than 15 examples are known.
"My grandad had travelled all over the world during his working life and had collected many coins from the various countries he had been," the vendor said.
"He gave me bags of coins to play with throughout my early years because I was into pirate treasure.
"As time passed these coins went back into bags and boxes and were forgotten about until I re-discovered them after my grandad passed away.
"I looked back through the coins, remembering the stories I made up about them when I was small, and then gave them to my own son to play with and put into his own treasure box.
"My little boy has been playing with this coin as I did all those years ago."
The series of 'Vigo' coins were made out of treasure captured by the British fleet after they failed to take Cadiz in 1702 but managed to seize gold and silver from Franco-Spanish treasure ships coming back from America.
Struck the following year, the coins were made as part of an attempt to detract attention from the British failure at Cadiz.
The treasure was delivered through London and received at the Royal Mint by the Master of the Mint, Sir Isaac Newton.
To read the complete article, see:
Essex auctioneers to sell rare coin worth up to £250,000 which was found in child's toy box Read more at http://www.essexlive.news/essex-auctioneers-to-sell-rare-coin-worth-up-to-250-000-which-was-found-in-child-s-toy-box/story-29833793-detail/story.html#1RIRFhoHXIjSKGg6.99 (www.essexlive.news/essex-auctioneers-to-sell-rare-coin-worth-up-to-250-000-which-was-found-in-child-s-toy-box/story-29833793-detail/story.html)
Dennis Tucker writes:
For more information. or to order a copy of Money of the World: Coins That Made History, see: Money of the World: Coins That Made History (www.whitman.com/store/Inventory/Detail/Money-of-the-World-Coins-That-Made-History)
Dave Bowers adds:
To read the complete article, see:
BURIED TREASURE Labourer lands £250,000 windfall after discovering rarest British coin ever made in his four-year-old son's treasure chest (www.thesun.co.uk/news/2044202/labourer-lands-250000-windfall-after-discovering-rarest-british-coin-ever-made-in-his-four-year-old-sons-treasure-chest/)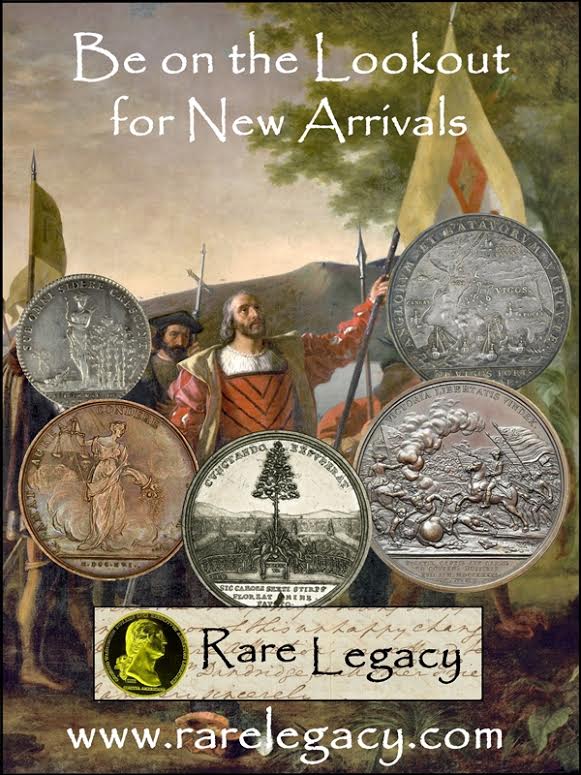 Yesterday (26th October) the Royal Mint unveiled their bicentenary anniversary design for the iconic gold Sovereign. The Sovereign's full story is more than 500 years old. This worldwide favorite was first issued in 1489 during the reign of King Henry VII and was struck until 1604, when it was discontinued during the reign of James I. It was again issued in the United Kingdom as part of the Great Recoinage of 1816, which reformed the gold coins in circulation from Guineas of 21 Shillings to Sovereigns of 20 Shillings. It was struck continuously thereafter until 1936, during which time it set new standards for accuracy and beauty that defined a currency. It went on to become known as "the chief coin of the world" during the 19th century, and, while its role has changed over the years that followed, it maintains a global reputation for accuracy, integrity, and beautiful design, traded widely on the global bullion markets and coveted by collectors.
A large part of the Sovereign's charm and reputation is built on its iconic design, Benedetto Pistrucci's neoclassical interpretation of St. George and the Dragon. First introduced in 1817, the design has remained almost constant throughout the Sovereign's evolving story, appearing on the majority of annual issues since its debut and, more recently, replaced only on very rare occasion.
For its 200th anniversary in 2017, the reverse design returns to Pistrucci's original "garter" design, referencing the garter encircling the field with buckle at lower left. The legend on the garter reads HONI SOIT QUI MAL Y PENSE ("Evil unto him that thinks evil of it"), which is the motto of the British chivalric Order of the Garter.
Another detail in the 1817 design that appears on the bicentenary issue is the weapon in St. George's hand—a broken spear, the other half being embedded in the vanquished dragon. In later years, the spear was replaced with a sword. The designer's initials, BP, are incused at lower left below the dragon; not included in the new issue are the initials WWP, which referenced William Wesley Pole, master of the mint, and were incused into the garter's buckle.
The obverse includes the year of issue (2017) and the fifth effigy of HM Queen Elizabeth II, as designed by Royal Mint engraver Jody Clark and used on all British circulation and most commemorative coins since 2015. The metallic composition—.9167 fine gold (22K)—was adopted by the South Africa Mint when it introduced its gold Krugerrand in 1967. (The Krugerrand celebrates its 50th anniversary next year.) The coin has been struck with tools that were carefully remastered from the 1817 originals.
Pistrucci created an interpretation that defied the medieval image of a knightly St. George, instead opting for a Greek interpretation: bare and muscular, not weighed down with the usual chain mail and armor. The inscription created for the Sovereign's 1817 revival has been revisited for this celebratory anniversary edition: HONI SOIT QUI MAL Y PENSE, a Latin motto meaning "Evil unto him that thinks evil of it," which has featured on the coat of the Royal Arms of the United Kingdom for centuries.
As chief medalist, Pistrucci went on to design the portrait of King George III that appeared on the gold sovereign (as well as on the new silver Crown of 5 Shillings, among other coins and medals, many considered masterpieces during Pistrucci's lifetime). He died in 1855 and was buried in Surrey, where his prominent gravestone cites his title as Her Majesty's "Chief Medallist."
To read the complete article, see:
United Kingdom: 200 Years of the Iconic Sovereign Celebrated with Re-creation of Original Pistrucci Design (http://news.coinupdate.com/united-kingdom-200-years-of-the-iconic-sovereign-celebrated-with-re-creation-of-original-pistrucci-design/)
In what is being described as a "Eureka!" moment, numismatists examining a treasure trove of coins unearthed during four years of archeological digs in this Black Hills community have discovered what may be one of the most unusual coins on earth.
Dubbed the "Racketeer Nickel," the 1883 U.S.-minted coin was uncovered July 31, 2001, during one of four archeological digs in Deadwood's famed Chinatown district.
Found 59 centimeters below the surface of the soil in an area known as Trench 2, the coin's location was recorded into a geographical information system for future reference. It was then transported to the South Dakota Archeological Research Center in Rapid City with 226 other coins found in the digs for cataloguing and assessment.
In 2009, the coin joined a quarter-million other historical artifacts in a new archeological lab and storage facility housed in the bowels of Deadwood City Hall, where it sat for seven years until California coin experts Kevin and Margie Akins re-discovered it late last month and realized what they had.
In 1883, the U.S. Mint issued a new 5-cent nickel (though it was not yet consistently called a nickel, as the 3-cent nickel coin was still occasionally used). At the time, it was an innovation in that for the first time, a non-precious metal coin carried a Liberty-head design, Kevin Akin told the Journal.
"This design was similar to that on gold coins of the time," he explained. "So when the early 1883 V nickels came out with no 'cents' inscription below the Roman numeral 'V' for 5, it was new to everyone, and grifters immediately began gold-plating them to pass as $5 gold coins."
Last year, the city of Deadwood and its Historic Preservation Commission hired the Akins, authors of the recently published 300-page field guide, "Numismatic Archeology of North America," to examine 202 Asian coins unearthed during the Chinatown Digs.
Using photographs of the coins supplied by the city, their task was to identify each with the intention of tracing the origins of the coins and tokens discovered in the Wild West town in an effort to shed light on the former gold camp's frontier days. While visiting Deadwood in late September, historic preservation officials asked them to examine 16 of the Asian coins that could not be identified through the photos.
"When we found it, I held it up and said, 'Margie, look at this. A Racketeer Nickel, oh my God!'" Kevin recalled. "It was a bit of a Eureka moment."
In researching the Racketeer Nickel, Kevin Akin said he had found more than 1,000 of them on sale on eBay as well as a number of well-worn stories tied to their use by scam artists on unsuspecting, easily deceived individuals.
The most interesting vignette involved a deaf-mute named Josh Tatum who noticed the nickel was the same size and had a similar look to $5 gold pieces, Akin noted. So Tatum began plating them in gold and passing them off on small purchases. After he was arrested, his attorney argued in court that Tatum could not have asked for change because he could not speak and thus, no crime had been committed. The court agreed and released the young man.
The problem with that tall tale, and the vast majority of the hundreds of purported Racketeer Nickels available for purchase online, is that they are all unproved, according to Akin.
"It's pretty easy to plate a nickel," he said. "It makes such a great story, but they're fakes. None of them has the provenance of this particular coin, the Deadwood Racketeer Nickel."
To read the complete article, see:
Eureka moment arises as experts discover rare coin in Deadwood (http://rapidcityjournal.com/news/local/eureka-moment-arises-as-experts-discover-rare-coin-in-deadwood/article_2b9d6c1d-f31c-5c07-a853-5280c406428a.html)
To read an earlier E-Sylum article about Dixon's Lucky coin, see:
HUNLEY SUB LUCKY GOLD COIN FOUND (www.coinbooks.org/esylum_v04n22a05.html)
Tweed Bank 20 Pound Note

Union Bank of Scotland 100 Pound Note

National Bank of Scotland 100 Pound Note

To visit Pam's web site, see:
http://britishnotes.co.uk/
IT was billed as the high-tech durable banknote which would last twice as long as the old fiver.
But now it appears that there could be a serious flaw with the new plastic £5 note as it can be wiped almost totally clean of ink using only a simple pencil eraser.
Print Centre Manager Stuart McLean was experimenting with the note and decided to put it to the test using the type of rubber normally deployed to eradicate pencil marks.
To his surprise the everyday item was capable of scoring off large parts of the note's blue dye, leaving only security numbers and the see-through hologram behind.
The polymer note, which has been issued by Royal Bank of Scotland, Clydesdale Bank, Bank of Scotland and the Bank of England, is smaller than traditional fivers and said to last 2.5 times longer.
Produced from a thin, transparent and flexible film made of polypropylene, it is designed to not get dirty or crease as much as cotton paper notes, which have been in use for more than 100 years.
Banknote manufacturer De La Rue say it can survive a spin in a washing machine without losing its colour, but Mr McLean said that it could not stand up to an abrasive surface.
He added: "It's not supposed to be as easy as this to get the ink out, and it's like it just simply isn't immersed into the fabric of the note like the ink on a cotton paper note.
"There's something wrong with this, and makes me wonder about the £10 note that coming out soon. I find it hard to believe that all the stress tests the £5 note was subjected to didn't pick up that it is as easy as this to remove the ink."
A spokesman for De La Rue said that notes would not normally lose their ink, and insisted that Mr McLean's had been subjected to "excessive and abnormal ink wear."
He added: "Whilst ink wear is the ultimate failure mode of polymer banknotes in circulation, the ink wear displayed here appears to us to have been achieved by a method not representative of what happens to a banknote under normal circulation conditions."
To read the complete article, see:
Plastic £5 banknote 'can be rubbed out', says printer (www.heraldscotland.com/news/14828549.Plastic___5_banknote
___39_can_be_rubbed_out__39___says_printer/?ref=rss#)
For more information on the Clydesdale Bank issue, see:
Britain's first plastic banknotes enter circulation as Clydesdale Bank issues new fivers - ahead of Bank of England launch in 2016 (www.thisismoney.co.uk/money/news/article-3007780/Clydesdale-Bank-issues-Britain-s-plastic-banknotes.html)
Last week Gosia Fort of the University of Pittsburgh Health Sciences Library System inquired about images of dentistry on paper money. Reader Ben Swanson of Baltimore responded. -Editor
Ben writes:
Gosia Fort replied:
Here is an excerpt from Ben's attached article. Thanks! -Editor
Paper money of interest to medicine has long been known and catalogued. Paper money related to dentistry on the other hand is virtually unknown. Newerla categorizes medical paper money thus: 1) currency notes of medical interest; 2) German emergency scrips of medical interest; and 3) the Sun-Yat-Sen currency notes of China. None of Newerla's listings are United States issues.
It is the second category which we will address in this article. Newerla's listing of notgeld (German for "emergency money") does not contain a single dental item. I have long collected this colorful medical series because of its attractiveness and esoteric appeal. While attending a New York paper money convention in 1979 I was alerted by a fellow collector to the possible existence of a dental notgeld note. He had not seen the piece, but had been told of it. I began a search which took over two years. One would think that just knowing of a particular piece, the country and the category, would quickly turn up knowledge of it. Not so with notgeld.
Notgeld collecting fell into disfavor for a time, but through it all one patient investigator dedicated his life to collecting and cataloguing it. The efforts of Dr. Arnold Keller (1897-1972) fill eleven volumes. He began collecting the series when the first notes appeared in 1914. He was the first to admit that his catalogs were incomplete, although one volume lists 50,000 varieties of notgeld!
The problem I ran into trying to locate one specific note, while not knowing the city of origin, begins to be appreciated. The great day occurred in Munich at the largest German numismatic event of the year, where three hundred and fifty dealers gathered under one roof; it was larger than the American Numismatic Association's annual convention. I methodically went to every dealer to ask about a piece of dental notgeld. Two or three of these dealers specialized exclusively in notgeld. At the end of the day I was empty handed. By this time I was beginning to believe the note did not exist. Then an American dealer living in Germany, who had been away from his table when I went around, approached me with a question. "Aren't you the collector of dental material living in Spain?" "Yes." "Well, I have a bank note with a dental scene on it, for you."
After I knew the city of origin it was not difficult to purchase duplicates from the very same notgeld dealers who had never heard of a dental note. The note is part of a series of five issued by the city of Hannov Munden in 1922. The denominations are 25, 50 pfennigs, and 1, 1.25 and 2 marks. The two-mark piece is the note of interest. The others in the series do not reflect a medical theme. It is listed as 454 in Dr. Keller's volume entitled "Das Deutsche Notgeld Kleingeldscheine 1916-1922, Part 2." This volume is in German but a translation of the introduction is available from Dwight Musser. Mr. Musser also publishes a notgeld newsletter and various checklists for topical collectors of notgeld. One of these checklists is for medical and health themes. Had I known of Dwight Musser in 1979, it would have shortened my search for the dental notgeld., for Musser's checklist contains it.
The note itself measures 69 x 96 mm, it is multicolored and was printed by Schwarz, Lindenberg. On the obverse (Figure 1) Dr. Eisenbarth is holding a large metal enema syringe or clyster and a gold-headed walking stick. The opening words to a university drinking song appear at the top, "Ich bin der Doktor Eisenbarth." To the left, the denomination 2 Mark, and below that, "Dr. Eisenbarth is buried in the church of St. Aegidius."
Johann Andreas Eisenbarth was born in 1663 in the town of Oberviechtach in Bavaria to Matthias and Maria Eisenbarth. He was an itinerant oculist, surgeon, and lithotomist.
Dr. Eisenbarth was a preceptor-trained physician turned itinerant showman surgeon and oculist. Hoffman-Axtheim states he roamed through the German countryside for 40 years with a traveling show that included a 100 to 120 person entourage of conjurers, musicians, comedians and assistants. He performed cataract surgery, hernia operations, and bladder stone removal in addition to tooth extractions.
Despite a measure of success and some recognition from nobility, "Doctor" Eisenbarth was widely believed to be a charlatan. This feeling was reinforced some years after his death with the publication of a satirical drinking song, "Ich bin der Doktor Eisenbarth," by university students. The wildly popular folk song was published over many years with different versions in German and Polish and with translations into English and other languages.
To read the earlier E-Sylum article, see:
NOTES FROM E-SYLUM READERS: OCTOBER 23, 2016 : Images of Dentistry on Paper Money Sought (www.coinbooks.org/esylum_v19n43a10.html)
The death of Thailand's King has boosted sales of numismatic items in that country. -Editor
Demand for His Majesty King Bhumibol Adulyadej's memorabilia has surged to an unprecedented level in the past few weeks.
Sales of the royal mementoes have shot up as the nation mourns the passing of the King, who was much revered and venerated as a pillar of stability during his 70-year reign, on Oct 13.
People are snapping up commemorative coins, banknotes, stamps, amulets and books in remembrance of His Majesty.
Commemorative banknotes, coins and stamps and newly-minted amulets bearing the portraits of His Majesty are nearly sold out while publishers say they struggling to meet the soaring demand for commemorative books.
Market prices of these items are soaring in a way not seen in decades.
Coin and banknote collectors are the busiest they've been in several decades as people are in a flurry to collect everything related to the memories of the late King. A small Bhamahachanaka coin has now tripled in price to 13,000 baht, compared with 4,500-5,000 in the past, while a large coin is being offered at 26,000, from a previous range of 8,000-12,000, Thai Medal Association's director Sarawut Volapattavechoti said.
Even coins easily found in the market, such as a one-baht coin minted in 1962 is being sold at 25 baht from 5-7 baht before, and the 20-baht coins available at the Bureau of the Royal Thai Mint are being sold for 100 baht, he said.
"Demand is very high. The King's relationship with the people is very profound, as he was on the throne for 70 years," said Mr Sarawut.
To read the complete article, see:
Passion high for King's memorabilia (www.bangkokpost.com/business/news/1118577/passion-high-for-kings-memorabilia)
Bibliophiles will appreciate this time-lapse video of the reshelving of book at the New York Public Library after a lengthy renovation. Check it out - amazing to watch. That's not a ghost, just a blurred worker. Or is it? Happy Halloween! -Editor
To view the complete video see:
Time Lapse: Thousands of Books Get Reshelved Before the Rose Main Reading Room Reopens (www.youtube.com/watch?v=tkD9aNOn6v0&feature=youtu.be)
Just in time for Halloween comes this article about a study of the creepiest books of all, those bound in human skin. Thankfully, there are no known numismatic books thus bound. -Editor
... talk proliferated about human-skin-bound books, now called anthropodermic bibliopegy. At Le Bal du Zéphir, a legendary (and possibly fictitious) ball held inside a French cemetery, human-skin-bound leaflets of Droits de l'Homme were said to be given out as party favors. To this day books belonging to men like Armand-Jérôme Bignon, librarian to Louis XV, bear inscriptions such as "religatum de pelle humana" or "reliée en peau humaine," though these are the only possible indicators of their bindings' disturbing pedigree.
Real anthropodermic books do exist, originating in France as well as Britain and the United States and primarily created in the nineteenth century. The most legendary French skin tomes—Marquis de Sade's Justine et Juliette bound in a woman's skin or French erotica with a visible human nipple on the cover—prove to be the most difficult to find. Such dark curiosities are tucked away in private collections (if they exist at all) and difficult to examine and determine if they are really human leather. Only now is it scientifically possible to separate reality from myth.
I am a member of a team of chemists, librarians, and museum professionals at the Anthropodermic Book Project who have identified forty-seven allegedly anthropodermic books in public libraries and museums. Of the thirty we have tested so far, twelve have bindings from a nonhuman animal of origin and eighteen are indeed tanned human skin. The scientific process of peptide mass fingerprinting, or PMF, uses unique peptide markers in the collagen of each animal family to determine the leather's source. The DNA in these books is too degraded from time and tanning to be successfully extracted by today's testing methods.
With the PMF test we now know that the College of Physicians of Philadelphia's 1709 copy of John Locke's An Essay on Human Understanding (Libri IV de intellectu humanu), highly influential among the thinkers of the French Revolution, is bound in cattle hide, contrary to the inscription by an Ethel Barnett that claimed: "This ancient book has Latin within and is bound in a nice little piece of my skin." Testing of a 1671 prayer book at the University of California's Bancroft Library (the book's inscription states it was rebound in the skin of its former owner, a clergy member executed in the French Revolution) found that its pebbly black cover comes from a horse, not a human.
Yet the binding on Brown University's copy of Mademoiselle Giraud, My Wife, the controversial 1891 French novel with lesbian themes by Adolphe Belot, is indeed of human origin, as are three seventeenth-century French gynecological works, which at some point were bound in the skin of a poor American woman who died of trichinosis and tuberculosis in a Philadelphia hospital in 1868.
Scratching the surface of the history of any real human-skin book usually reveals a doctor was the one wielding the knife. At a time when physicians were climbing social classes and enjoying the trappings of their new wealth and status—including becoming collectors of fine art and books—at least a few chose to preserve the hides of deceased indigent patients to bind copies of their own work or of those that they admired, like anatomist Andreas Vesalius. (Brown University's Hay Library holds a large, beautiful anthropodermic Vesalius, in addition to three other books proved to be bound in human skin.)
At the same time, public executions were one of the only legal sources for obtaining bodies for dissection. Doctors sometimes removed the skins of infamous murderers and used them to bind books about their deeds—a fact well known enough to serve as a kind of deterrent. The most infamous case is the pocket-sized book bound in the skin of William Burke, half of the Scottish duo Burke and Hare, who murdered sixteen people in order to sell their bodies to doctors for dissection. Like his unfortunate victims, Burke could not escape the anatomist's knife in the end, and his skin book resides in Surgeons' Hall Museum in Edinburgh. While doctors today refuse to participate in executions, citing the principle of "first do no harm," doctors in the eighteenth and nineteenth centuries worked with their governments to ensure their access to dead bodies for anatomical learning.
To read the complete article, see:
A Book by Its Cover: The strange history of books bound in human skin. (http://laphamsquarterly.org/roundtable/book-its-cover/)
As noted in the article, the Anthropodermic Book Project has tested 30 books so far. 18 were confirmed as bound in human skin; 12 were proven not to be. Here's the project web site. -Editor
Our team has developed an easy, inexpensive, and truly authoritative method for testing alleged anthropodermic books to see if they're of human origin. Our goal is to create a census for the alleged anthropodermic books of the world and test as many as possible to learn the historical truths behind the innuendo. We keep our partner institutions' results anonymous unless we get their permission to share.
To visit the Anthropodermic Book Project web site, see:
The Anthropodermic Book Project (https://anthropodermicbooks.org/)
To read earlier E-Sylum articles, see:
CREEPY HUMAN-SKIN BOUND BOOK OFFERED (www.coinbooks.org/esylum_v10n49a29.html)
ON ANTHROPODERMIC BIBLIOPEGY (www.coinbooks.org/esylum_v10n50a19.html)
MORE BOOKS BOUND IN HUMAN SKIN (www.coinbooks.org/esylum_v19n18a31.html)
U.S. collectors know M. L. Beistle as author of "The Register of Half Dollar Die Varieties and Sub-Varieties", but his "day job" was as founder of the Beistle Company which produced paper novelties including many classic Halloween decorations. -Editor
The Beistle Company was founded in 1900 in Pittsburgh, Pennsylvania by Martin Luther Beistle. "M.L." began a company that grew to become one of today's largest American Halloween novelty producers.

M.L. gave birth to the company in the basement of his Pennsylvania home crafting decor for hotel lobbies with his wife and brother-in-law. In the beginning, Beistle lines consisted mainly of artificial plants and wooden products. M.L. kept his job as a calendar salesman while the company "got off it's feet". It was not long before he was able to purchase the company for whom he had worked.

The firm saw a brief setback during the financial collapse of 1907, and M.L. moved his company and family back to his home in south central Pennsylvania.

The company soon rallied however and moved quarters to a wagon shop owned by M.L.'s father-in-law. Beistle was able to move to yet another new headquarters in Shippensburg, Pennsylvania shortly thereafter.

M.L. made a shrewd business move in 1910, when he brought the technology to produce honeycombed tissue to the United States. This technology had formerly only been available in Europe and the Orient. He built and patented new machines for this process.

The new honeycombed tissue was a hit. Beistle rapidly expanded their production lines of paper decorations and the business thrived.

To read the complete article, see:
Beistle: An American Halloween Giant (www.spookshows.com/beistle/beistle.htm)

This week's Featured Web Site is the Oriental Numismatic Society.