About Us
The Numismatic Bibliomania Society is a non-profit organization devoted to the study and enjoyment of numismatic literature. For more information please see our web site at coinbooks.org
Subscriptions
Those wishing to become new E-Sylum subscribers (or wishing to Unsubscribe) can go to the following web page link
Membership
There is a membership application available on the web site Membership Application
To join, print the application and return it with your check to the address printed on the application. Print/Digital membership is $40 to addresses in the U.S., and $60 elsewhere. A digital-only membership is available for $25. For those without web access, write to:
Terry White, Treasurer
Numismatic Bibliomania Society
P. O. Box 39 Hilliard, OH 43026-1278s
Asylum
For Asylum mailing address changes and other membership questions, contact Terry at this email address: terrywhite5475@yahoo.com
Submissions
To submit items for publication in The E-Sylum, just Reply to this message, or write to the Editor at this address: whomren@gmail.com
BUY THE BOOK BEFORE THE COIN
Sale Calendar
I only received a couple reports of problems with our table of contents links, so it seems to be isolated to certain browsers or email readers. It doesn't seem to be anything we can fix on our end. Sorry for any inconvenience.
We now have 2,042 subscribers. This week we open with the new Asylum issue, an update on the Kolbe & Fanning 2017 New York sale, a catalogue offer, two new books and one review.
Other topics this week include the 1857 Flying Eagle Cent release, acid etching, San Francisco Mint Superintendant George Gillin, Bostonian Henry Schuhmacher, Henry Bergos, coin and banknote of the year nominees, the Nobel prize medal, and the amount of animal fat in polymer banknotes.
To learn more about Samuel Pozzi, Thomas Wyatt, Special Government Medals, the funeral of the old coppers, the not-wanted list, Trump numismatica, numismatic weasel words, Dutch mordants, creeping bites, Christian Gobrecht's gravestone, Lilly's Library, Erik Lindberg, Absolute Money notes, the San Francisco Committee of Vigilance, and Book Madness, read on. Have a great week, everyone!
Wayne Homren
Editor, The E-Sylum


The editor of our print journal, Maria Fanning, submitted this article about the latest issue. Can't wait to see it! -Editor
The winter edition of The Asylum is on its way to NBS members and we have some fascinating articles from W. David Perkins, Joel J. Orosz, and Shanna Schmidt, as well as another Off the Shelf by David Fanning and a book review by David Gladfelter. Many readers also shared their comments and opinions about our last issue on the future of numismatic literature, which we have shared in this issue.
Just for fun, we have included a reader poll ranking our favorite winter movies about books at surveymonkey.com/r/6NCRXWX. Check out our suggestions for indoor fun for the whole family or tell us about your favorite movies starring books!
You will soon be receiving NBS membership renewal requests, which may be paid through PayPal on our website at coinbooks.org. Dues are now $40 per year for print with digital subscriptions as well as a $25 digital-only subscription. A renewal form will also be included with your print edition for those who prefer to renew by check. If you would like to opt out of the digital subscription, just unsubscribe below or email me at nbsasylum@gmail.com.
Don't forget to visit our newly redesigned website at coinbooks.org for NBS news, to use the NBS Wiki and to renew your membership.
Happy reading!
Maria Fanning, Editor
The Asylum Winter 2016
Table of Contents
In Defense of a Library by Christopher Faulkner
Circular for Haseltine Type Table Catalogue and Sale by W. David Perkins
A Word to Coin Collectors (About Numismatic Mania, from 1878) by Joel J. Orosz
In Remembrance of Linda Louise Kolbe 1942–2016
The Life of Samuel Pozzi by Shanna Schmidt
Off the Shelf: Thomas Wyatt and the Birth of Numismatic Fraud in the United States by David F. Fanning
Book Review—Truth Seeker: The Life of Eric P. Newman by David Gladfelter
To join NBS or renew your annual membership, see:
www.coinbooks.org/about/membership.html
Here's the press release for the January 14, 2017 New York Book Auction by Kolbe & Fanning. -Editor
Kolbe & Fanning are pleased to announce that our 2017 New York Book Auction will feature a wide variety of numismatic books from around the world, including material from the libraries of Tom Cederlind and Italo Vecchi.
The sale includes 400 lots covering ancient, medieval and modern foreign coins, as well as U.S. numismatics. A PDF of the full catalogue has been posted on the Kolbe & Fanning website at numislit.com. The printed catalogue will be mailed to current customers by the end of the week. The sale will take place on Saturday, January 14, 2017, beginning at 12:30 p.m. eastern time, at the Waldorf-Astoria Hotel in Manhattan in conjunction with the 2017 New York International Numismatic Convention.
Some highlights include the following:

Lots 33 and 36
Lot 33: Boehringer's important 1929 Die Münzen von Syrakus
Lot 36: the 1514 first edition of Guillaume Budé's De asse et partibus eius, the first printed numismatic book

Lots 76 and 106
Lot 76: the impressive five-volume 1708 folio edition of Goltzius, including the magnificent Icones volume Lot 106: a charming 1525 first edition copy of Huttich on Roman coins, generally regarded as the second substantially illustrated numismatic book

Lots 112 and 128
Lot 112: a lovely original set of Collection R. Jameson
Lot 128: a complete twenty-volume set of the extraordinary Trésor de numismatique et de glyptique, perhaps the most lavish illustrated compendium on the subject ever published, in pleasing modern bindings

Lots 297 and 325
Lots 297 and 298: first edition copies of Maurice Prou's highly important works on Merovingian and Carolingian coins
Lot 325: an extremely rare compilation recording the Vatican collection of Chinese coins, one of eleven sets produced by R.B. White

Lots 344 and 377
Lot 344: combined deluxe presentation editions of the Bowers & Ruddy Garrett and Bowers & Merena Norweb collections
Lot 377: a complete set of the Numismatic Scrapbook Magazine, one of the most important popular coin collecting publications of the 20th century.
As mentioned above, printed catalogues are being mailed to established clients and a PDF of the catalogue has been posted to the main numislit.com website. In about a week, prospective bidders will be able to access the live online catalogue and register to bid through auction.numislit.com. We will send out notice when this is available.
As always, viewing of selected lots will be held in the Library Suite on the 18th Floor of the Waldorf-Astoria in the days leading up to the sale. More information on this and on participating in the sale will be included in future announcements.
Kolbe & Fanning Numismatic Booksellers LLC is a licensed auction firm in the State of Ohio and is conducting the sale in conjunction with Marissa Russell, auctioneer. For more information, please see the Kolbe & Fanning website at www.numislit.com or email David Fanning at df@numislit.com. We look forward to your participation.
To vist the Kolbe & Fanning web site, see:
www.numislit.com
This offer from Baldwin's was published in their December 2016 email newsletter. -Editor
Back in 1993, Baldwin's Auction Department was born, with the first Baldwin's Auction taking place at The Royal Society of Arts in 1994.
Since then, our auctions have become renowned all over the world, with auctions taking place in London, Hong Kong, Singapore and the UAE. Over the same time, our auction catalogues have become collectables in their own right, and we have sold some of the most important numismatic collections of all time over the last two decades.
Our expert team take pride in producing some of the best auction catalogues to be found anywhere, and we're now delighted to offer our entire back-catalogue stock for sale at a discounted price.
Each of our available catalogues are just £7, and postage and packing is Free to anywhere in the UK. For those outside of the UK, we'll discount the usual shipping amount by £5.
Perfect for research, or perhaps a gift for the 'other' numismatist in your life.....!
*All catalogues are subject to availability. Baldwin's reserve the right to cancel promotion prices at any time. Postage and Packing is free only to UK delivery addresses. Delivery addresses outside of the UK will receive a £5 discount on the delivery price.
For more information, see:
www.baldwin.co.uk
Keepsakes and Treasures: Stories from Historic New England's Jewelry Collection
by Laura E. Johnson
Historic New England's jewelry collection spans centuries of family tales, industrial development, and artistic expression. Some of these adornments bear designer names. Some are well used, with stories embedded in every nick and missing stone. Some represent up-to-the-minute trends and some embody deeply held spiritual beliefs.
With full-color photographs, the sixty-four-page Keepsakes and Treasures reveals the stories behind jewelry made and worn in New England from the mid-1700s to the present
The book is organized by looking at similar groups of jewelry, such as cameos, memorial pieces, and love tokens.
Featured prominently is a silver bracelet that belonged to Lydia Chase of Provincetown, R.I., and was likely a gift from her mother, Ella. The object documents three generations of the family.
As the book explains, "Silver coins were an affordable material. Jewelers could file down the faces to create a perfect surface on which to engrave names of loved ones." Johnston summarizes, "This is far more than a love token, even though collectors often give these coin jewels that name. This bracelet was a family heirloom, a wearable family tree."
Six of the 10 Seated Liberty dimes that serve as host coins are dated 1884; the others are engraved on the obverse, leaving only the reverse, which lacks a date. The engravings range from names, to initials, to a butterfly.
In the book's memorial section is a Washington silver medal. The author writes, "The death of George Washington in 1799 sent the young Republic into deep mourning. The outpouring of grief translated into a wide range of commemorative objects and elaborate funeral processions across the country."
The medal was designed by Jacob E. Perkins, a silversmith in Newburyport, Mass., and struck in 1800. It was popular for children to wear the medal at Washington's memorial processions after the his death in December 1799.
For more information, or to order, see:
Keepsakes and Treasures: Stories from Historic New England's Jewelry Collection (http://shop.historicnewengland.org/001930-10216/)
To read the complete article, see:
MY WORKING BOOK TITLE AND COVER (www.money.org/collector/drdarryl/blog/my-working-book-title-and-cover)




Fugio Copper Notes was started by Rob many years ago and lay in limbo following Rob's death in 2004. I know that he spent time with Eric Newman on these coins to make sure he had the information he needed and that Eric was very helpful to him. Rob was very meticulous concerning research.
There was another person that took on the job, but it languished for quite awhile. Fortuitously, Jeff Rock took on the project and brought it to fruition. It was really a work of love as Rob and Jeff were very close. Rob's wife Margaret and his daughters are so pleased that Jeff's hard work made the publication possible. As a friend, it makes me smile.
I have known Rob since 1982 or so. He fueled my interest in early American and pre-federal copper which led to many other doors being opened. Portland, Oregon was quite a hot bed of copper geeks thanks to the generosity of Rob in sharing his knowledge, and humor. His involvement in Colonial coinage was shared by many outside of his home base. Sharing a table with Rob at EAC and C4 was a treat, and honor.
Through his book, Rob continues to promote education in this historic area of numismatics, not only Fugio's, but also through his Connecticut copper as well. I really miss him. Cudo's to Margaret and the girls and Jeff Rock for making this book a reality.
The book is available through Charles Davis for $65.00 plus postage.
Old numismatic books, catalogs and periodicals are obviously literature, but we often overlook vintage newspapers, which during the 19th century frequently carried articles of numismatic significance. An example appeared in the May 25, 1857, issue of the Philadelphia Evening Bulletin. The Numismatic Bookie's friend and mentor, Eric P. Newman, discovered this story and wrote an article about it in The Numismatic Scrapbook Magazine for October of 1962, but since your columnist was then a kindergartner, sufficient time has passed to revisit the case of "the mob at the Mint."
On May 25, 1857, at Philadelphia's second Mint, "old coin was traded for new." Specifically, the Mint took in large cents, as well as worn Spanish and Mexican fractional silver, in return for 1857 Flying Eagle cents. People were highly motivated to make such exchanges, for the Coinage Act of Feb. 21, 1857, had discontinued production of half and large cents, and demone­tized Spanish silver coins, giving the public two years to exchange foreign coins at par.
The Bulletin's cover­age begins: "Every man and boy in the crowd had his package of coin with him. Some had their rouleaux [which evolved into our word 'rolls'] of Spanish coin done up in bits of newspaper or wrapped in handkerchiefs." The Mint constructed a wooden structure in its yard, with two windows, one labeled "Cents for Cents," the other "Cents for Silver." Clerks and weighers were deployed with canvas bags, each marked "$5" and holding 500 of new small-sized copper-nickel cents.
The clock at Independence Hall a few blocks away struck 9, and the crowd surged forward. Mint officials directed those holding silver to the right, and those holding copper to the left. "These lines soon grew to an unconscionable length, and to economize space they were wound around and around like the convulsions of a snake of a whimsical turn of mind." Clerks handed out bags of cents, and the throng, at times exceeding a thousand people, "… rushed into the street with their money bags, and many of them were immediately surrounded by an outside crowd, who were willing to buy out in small lots at an advance on first cost. We saw quite a number of persons on the steps of the Mint dealing out the new favorites at an advance of from 30 to 100%, and some of the outside purchasers even huckstered out the coin again in smaller lots at a still heavier advance. The article's author felt he had witnessed "the funeral of the old coppers and of the ancient Spanish coins." This dirge was premature, for both circulated widely for years thereafter. But the writer was correct in judging that there was never, "… in the history of Mint. ... so great a rush inside the building, or so animated a scene outside of it."
And it would have been forgotten if not for the Evening Bulletin story. Newspapers carrying numismatic tales would make a distinctive collection, even for those with "a whimsical turn of mind."
To read the complete article, see:
A mob showed up at the Philadelphia Mint on May 25, 1857; what did they want? (www.coinworld.com/news/us-coins/2016/12/mob-trades-cents-for-silver.all.html)
The latest additions to the Newman Numismatic Portal are some useful duplicate U.S. auction sale catalogs from the ANS library. Project Coordinator Len Augsburger provided the following report. -Editor
One of the strengths of the American Numismatic Society library is the duplicate catalogs in the early U.S. auction sale series. Many of these contain annotations found nowhere else, making each copy effectively unique. Researchers have long learned to request all copies of a sale of interest, and ANS librarians (David Hill, previously Elizabeth Hahn Benge and Frank Campbell) have become well acquainted with their respective locations in the stacks.
A representative example is the Woodward sale of the Holland collection on April 28-May 1, 1863. Three copies are found, all priced, but one contains lot viewing notes not found in the others. Over 600 sale catalogs in the collection are represented by duplicate copies, and 200 of these are represented by triplicate copies. The ANS collection on Internet Archive now contains over 2,000 distinct sales, with coverage of John Adams' United States Numismatic Literature (vol. 1) at over 95%. In addition, many of the lesser known 19th century firms, not listed in Adams, are also represented, such as Joseph Leonard, M. Thomas, George Leavitt, etc.
The Newman Portal acknowledges ANS Librarian David Hill and Internet Archive associate John Graffeo for their ongoing participation in this effort.
Link to Woodward's sale of the Holland collection on the Newman Portal: https://nnp.wustl.edu/library/auctionlots?AucCoId=29&AuctionId=511196 (additional copies of the sale are linked at the lower left corner - "IAID 1," etc.)
Link to all auction catalogs on the Newman Portal: https://nnp.wustl.edu/library/auctioncompanies
Dave Lange writes:
Thanks. These little guides are great souvenirs of a bygone era. Does anyone have one of these Stack's lists with a different date? -Editor
On Serially Numbered Numismatic Books
Ken Berger writes:
Thanks. I generally like personalized inscriptions, and if the recipient is a known numismatist, all the better. what do readers think? Do you have a favorite inscribed numismatic book in your library? -Editor
To read the earlier E-Sylum article, see:
SERIALLY NUMBERED NUMISMATIC BOOKS (www.coinbooks.org/esylum_v19n48a11.html)
Ceylon 96 Stivers Returns Home

Kavan Ratnatunga of Sri Lanka writes:
The coin had belonged to Randolph Zander. Here's a link to the Silver Elephant Dumps page of Kavan's web site. -Editor
To read the complete article, see:
1803 - 1809 - Ceylon Government Silver Elephant Dumps (http://coins.lakdiva.org/ceylon_government/180x_dumps_ag.html)
To read the earlier E-Sylum article, see:
SELECTIONS FROM NUMISMATIC AUCTIONS SALE 60 : Lot 916: 1809 Ceylon 96 Stivers (www.coinbooks.org/esylum_v19n47a14.html)
On the 1802 Half Dime
Ginger Rapsus writes:
To read the earlier E-Sylum article, see:
THE ELIASBERG 1802 HALF DIME (www.coinbooks.org/esylum_v19n48a23.html)
Larry Gaye on Medallic Washington
Larry Gaye writes:
Thanks for the review! -Editor
To read the earlier E-Sylum article, see:
BOOK REVIEW: MEDALLIC WASHINGTON (www.coinbooks.org/esylum_v19n48a04.html)
Farthing or Half-Penny?
Jeff Starck writes:
Martin Purdy writes:
Thanks, guys. -Editor
To read the earlier E-Sylum article, see:
1730 BRITISH COIN FOUND UNDER NEWPORT, RI DRIVEWAY (www.coinbooks.org/esylum_v19n48a21.html)
Trump Numismatic Items Fill eBay
David Klinger writes:
Thanks. It will be interesting to see the inaugural medal design proposals. -Editor
Dick Johnson submitted these thoughts on "numismatic weasel words". -Editor
The article in last week's E-Sylum on Sir Robert Robinson's award medals contained a word whose meaning was not clear. It states a "copy" of his Nobel medal was coming up at auction.
It is unclear if "copy" meant a reproduction (in the numismatic sense), or it meant specimen (in common usage). If the text was written by a person without numismatic knowledge you can assume the later. Such terms are know as weasel words, they dodge or deviate from the true meaning. The term comes from the mammal of the same name which has such a trait.


The most encountered numismatic weasel word is "unique." In numismatics this means only one in existence. In everyday language it means exclusive or different. Even numismatic writers tend to use this word when they shouldn't.
Another is a common abbreviation "Rev." Of course in numismatic this is the side opposite the obverse. It also is the abbreviation for Reverend. So in cataloging and other numismatic writing the church minister should be spelled out in full. Leave "Rev" intact.
Undoubtedly there are other weasel words in numismatics. Perhaps E-Sylum readers could alert us of these weasels in the field.
"nearly unique"? "semi-unique"? Both are like being a little bit pregnant. -Editor
To read the earlier E-Sylum article, see:
SIR ROBERT ROBINSON'S MEDALS OFFERED (www.coinbooks.org/esylum_v19n48a24.html)
This unusual acid-etched medal was made by photoetching from black-and-white images. Etched on one side of an aluminum sheet, it is turned over for etching the reverse with exact positioning. Numerous pieces are arranged on a large plate. Color is added by paint in the sunken etched areas. It is not a popular method of medal manufacture.
Acid Etching. Controlled incuse biting or eating away of metal – by acid – on a metallic piece. Acid etching is an inexpensive and fairly quick method of removing small amounts of metal from the surface of a metallic object either in producing RELIEF ETCHING, eating away all incuse areas and leaving the raised relief, or by incuse lettering – as in INSCRIBING (even on the edges of medals).
Etching technique is simple and materials used are readily available: acid, wax, water, alcohol and sharp pointed tools. But the process of etching is a chemical one and experience is necessary for best control of the actual dissolving of metal by the acid solution. While hand-carved etching is still practiced – for inscribing letters on existing medals – the modern process of PHOTOETCHING has infrequently been employed to create a total medal or a relief-etched model from which a die is made.
Such acid-etched medals are typical biplanar – with two planes – one the original background surface, the other a lower plane of the etched surface. The process cannot produce MODULATED RELIEF.
Acids used. Nitric acid (HNO3), hydrochloric acid (HCl) or ferric chloride (FeC3) are the most used mordants, acids for etching metals; hydrochloric and ferric chloride are also called Dutch mordants. Several factors affect acid etching: (1) strength of the acid – all are used in water solution, but the stronger the acid the more active the action; (2) age of the acid – fresher is stronger; (3) temperature of the solution and the atmosphere – warmer is stronger; and (4) composition of the metal.
The action of the acid on the metal is called a bite. Ideally the acid should be controlled, not allowed to cut or bite continuously as it eats away in all directions, often causing an UNDERCUT.
Procedure. The object to be acid etched, irrespective of the location of the etching on the object, is completely covered with wax – called ETCHING GROUND (in effect, a STOP-OFF) – denatured beeswax or beeswax mixed with bitumen and resin. The wax is melted and the object is immersed to cover it completely (generally immersed a second time after turning it on the rack or holder to eliminate a RACK MARK).
Once the wax is hardened it can be carved – with a scribe or burin or other sharp-pointed tool – wherever the etching is required on the object. Very fine lines, of any width required can be achieved by scraping away the wax down to the metal surface. Obviously, care must be exercised not to remove any wax where etching is not wanted – which is causes a FOUL BITE.
The mordant solution – acid mixed with water – is placed in a glass container larger than the object to be etched. The wax-coated object with scribed lines or design is then immersed in the solution. Time is critical – the longer it is left in the solution – the deeper the bite.
In commercial applications the wax-coated object is usually not placed in the container where acid is administered on top. (This would cause the acid to etch downward and be difficult to control.) Instead the object is placed on a surface where the acid eats upward. The object is attached to the lid of the container and the acid is sprayed or thrown upward onto the work. The acid eats upward with greater control.
After etching, the object is then washed thoroughly in running water to stop the acid action. Additional carving may be done at this time, or the wax removed by immersion in alcohol. The process can be repeated any number of times for additional etching or for deepening the incuse areas even more. (The action of repeated immersion and withdrawing is called a creeping bite.)
Photoetching. A photoetched design can be made from a pen-and-ink drawing or any contrasting black-and-white artwork. The process is the same as photoengraving, making printers' plates in zinc or copper by etching away the part that does not print, and leaving as raised and unaffected the surface that will print by letterpress.
The design for a medal is generally prepared oversize and photographically reduced or sized to the intended medal or model. It is then etched by a similar process as acid etching on a copper disk. There is no modulated relief on such a medal – it is a flat surface with incuse design.
ENGRVING MASTERS are made by the photoetching process in which lettering or illustrations can be etched, even on the same master. For use in an engraving machine the images would have to be right reading or wrong reading (mirror image), depending upon the process.
Finishing the etched surface. Acid etching, of any kind, causes an etched surface that is not smooth but one that has a multitude of microscopic cups similar to abrasive blasting. These can be smoothed by relieving with pumice slurry and finished as a normal medallic item.
Often, however, the incuse area of design or lettering is given a FILL-IN with ENAMEL, MONOGRAM FILLER or other coating (even paint or ORGANIC COATING). In such a case the acid etched surface is not a problem but is actually a benefit. The enamel, fill-in or coating adheres to the irregular surface with its microscopic cups more so than a smooth surface.
A rather crude example of acid etching occurred in 1949 by two numismatists who wanted to create a memento for the fifth convention of the New England Numismatic Association. For 100 large cents they planed smooth the reverse then with a rubber stamp with appropriate lettering stamped acid onto this surface to create incise lettering. Such a homemade example was not repeated; they had conventional medals made three years later.
CLASS 07.8
Henry Jacob Schuhmacher (1884-1968) was president of the Board of Trade, Massachusetts and also of the Boston Numismatic Society (retired 1949). He was the ANA, Massachusetts District Secretary for many years. He worked as an electrician and lived at 11 South Fairview, Roslindale, Massachusetts.
Schuhmacher rose to fame in the field of numismatics during the Great Depression. What Shirley Temple was to film Henry Schuhmacher was to American numismatics. He was a great promotor of token and medals that were far more affordable to collect during the lean hard years of the 1930's that help bring new life and good spirits within the ANA and Boston Numismatic Society spreading fun and good will through commemorative numismatics, talks and exhibits at all events especially National Coin Week.
During the Washington Tercentenary of 1932 he began collecting Washingtoniana for the next twenty years amassing one of the largest known collections in the country. In 1943 and 1944 the Boston Numismatic Society won first and second place awards for their exhibits during National Coin Week, thanks to Henry Schuhmacher who spearheaded those efforts.
It was the first time these awards were ever made in New England. In the later 1940's he was chairman of the ANA National Coin Week Committee. Yet, Schuhmacher did not exhibit in numismatics exclusively but was also as active in the field of philatelics also winning awards in that field too for his exhibits.
During the Tercentenary Pageant at Roslindale, Massachusetts, June 5-6, 1930, Schuhmacher was the coin dealer who not only conceived the idea to have special medals struck but was also selected by the Associated Societies of Roslindale to sell the golden medalets minted for the celebration.
In February 1931 Schuhmacher created the Tercentenary Exhibit of Medals at the Boston Public Library for Massachusetts Bay Tercentenary, comprising 180 souvenir coins, tokens, medals, buttons and badges.
His vast collection of Tercentenary Tokens and Medals was the primary source of illustrations for Shepard Pond's descriptive list "Medals of Massachusetts Bay Tercentenary," published in June 1931 issue of The Numismatist.
In April 1933 Schuhmacher exhibited over 200 coins, tokens and medals at the First National Bank, Boston, Massachusetts for the celebration of the Bicentennial of Washington. In the ANA Annual Convention in September 1933, Schuhmacher gave each banqueter a bronze key-shaped medal inscribed "Key to Massachusetts Hospitality 1630-1930".
He was elected the ANA District Secretary for the State of Massachusetts in 1934. From 1934 to 1935 he was in charge of organizing the Boston Hobby Show for the New England Hobby Collectors held at Horticulture Hall, Boston.
In 1937 he introduced the public radio broadcast on numismatics for the Boston Numismatic Society.
Schuhmacher had invited the ANA to Boston for the 1948 Annual Convention (57th Anniversary Convention).
In 1960 he headed the Pine Tree Shilling Tercentenary Committee.
He died on October 15, 1968 at Boston, Massachusetts.
To read the complete article, see:
SCHUHMACHER, HENRY JACOB (https://sites.google.com/a/numismaticmall.com/www/numismaticmall-com/schuhmacher-henry)
In working through the Clain-Stefanelli papers in the Smithsonian Archives during November 2016, I noticed several files marked "Gobrecht" or something similar. Vladimir Clain-Stefanelli, the curator of the National Numismatic Collection, serendipitously attracted donations from several descendants of Gobrecht and this material currently resides in the Smithsonian in Washington, DC.
In the early 1960s Kent Packard of Paoli, PA, a grandson, donated a group of medals from the Gobrecht estate, along with odd items such as Gobrecht's spectacles and his father's wedding ring. Similarly, a group of Gobrecht sketches came in through Alfred Gobrecht Darrach, a great-grandson. Elvira Clain-Stefanelli (Vladimir's wife) documented these sketches in the 1991 ANA Centennial Anthology.
Clain-Stefanelli's contact with the Gobrecht family may have led him to do additional investigation into Gobrecht's past. In any event, one of the Clain- Stefanelli working files contains a photographic print of Gobrecht's headstone. There is no additional context or information on the origin of the print. Perhaps a relative passed it on as a matter of historical interest.
In any case, this now "finds" the headstone that eluded Bill Bugert. Although the headstone was most likely destroyed in the 1950s, we now have an image. The headstone reads:
CHRISTIAN GOBRECHT / BORN /
NOVEMBER 25, 1784 / DIED JULY 23, 1844
MARY GOBRECHT / BORN OCTOBER 13, 1793 /
DIED JANUARY 24, 1866
"HEIRS TOGETHER / OF THE GRACE OF LIFE
For more information on the Liberty Seated Collectors Club, see:
www.lsccweb.org
Julia Purdy writes:
>center>
Thanks! At the bottom left is a closeup of an image of Gillin from the first page. Click on the images to view or download larger versions from our Flickr archive. Contemporary newspapers are a great source of information on numismatic figures. -Editor
To read the earlier E-Sylum articles, see:
NOTES FROM E-SYLUM READERS: NOVEMBER 20, 2016 : Query: George B. Gillin Information Sought (www.coinbooks.org/esylum_v19n47a07.html)
WAYNE'S WORDS: THE E-SYLUM NOVEMBER 27, 2016 (www.coinbooks.org/esylum_v19n48a01.html)
Robert S. Riemer writes:
On Numismatic Ethics
In response to our prior discussion of numismatic ethics, Henry Bergos writes:
To read the earlier E-Sylum article, see:
NUMISMATIC ETHICS (www.coinbooks.org/esylum_v06n18a15.html)
Henry's Humor
Henry Bergos writes:
To read the earlier E-Sylum article, see:
KAM AHWASH STORY (www.coinbooks.org/esylum_v08n14a20.html)
On Meeting Don Taxay
Henry Bergos writes:
To read the earlier E-Sylum article, see:
HENRY BERGOS ON MEETING DON TAXAY (www.coinbooks.org/esylum_v09n06a23.html)
Living With Books
Henry Bergos writes:
To read the earlier E-Sylum article, see:
LIVING WITH BOOKS (www.coinbooks.org/esylum_v04n53a12.html)
The Numismatist on Microfiche
Henry Bergos writes:
To read the earlier E-Sylum article, see:
NUMISMATIST ON MICROFICHE (www.coinbooks.org/esylum_v08n03a13.html)
Click here for more E-Sylum articles by and about Henry Bergos
In a series of recent blog posts, Harvey Stack wrote about his family's role in helping form the Josiah K. Lilly Collection. Here are excerpts from the latest installments (#14 and #15). -Editor
We had in stock a few Bechtler coins, two octagonal slugs ($50) of the U.S. Assay Office, and a few other California pieces. We had a general discussion with Mr. Lilly about the California Gold Rush and other gold discoveries in the American West. We also talked about the coins issued in California, Colorado, Oregon and Utah. Mr. Lilly knew about the series as he had read about them, making use of his massive library at Eagle's Nest that included many volumes about the early West. He decided that we should start assembling Pioneer and Territorial gold coins to add to his collection. He left shortly after we had arranged a delivery visit in May.
That spring we reached out to dealers around the country to see what coins in the Pioneer and Territorial series were available at fair market prices. We first contacted George Walton, who was both a collector and a dealer. Being from the Carolinas he traveled as a bank examiner into the hills of Georgia and the Carolinas. He visited numerous banks in those areas, and purchased from the banks a huge assortment of Bechtler coins. We acquired from him a number of these of various denominations and varieties. From James and Co. in Virginia, we got a few $50 slugs, from F.K. Saab of St. Louis came a few slugs, and Mormon pieces. From Dan Brown in Denver we found items made by Clark Gruber and from R. Green of Chicago we were able to acquire a few scarce California gold pieces. From the F.C.C. Boyd Estate we got Wass, Molitor and Kellogg round slugs, and we picked up a few other nice pieces at coin shows we attended during that period. Just like that we had the basis of a collection for Mr. Lilly to examine, study and acquire. We knew where to look and were able to make some advantageous acquisitions. I took these pieces with me on my next delivery trip.
My arrival in early May kept to our usual schedule. I arrived at Eagle's Nest, was greeted by Mr. Lilly and went straight to his "Hobby House." We reviewed the coins I brought, the French and English pieces, other European issues, and of course the Ancient Greek and Roman coins he had seen in the office. He admired the artistry of the Ancient coins, and expressed his amazement at what was produced under relatively primitive conditions. He asked that I continue to search for Greek and Roman issues so his collection would reflect the beginnings of gold coinage in the Ancient world.
In addition we reviewed the Pioneer and Territorial coins I had brought with me, and again Mr. Lilly was amazed, considering the primitive conditions in California and the rest of the West, that such designs and coins could be created, assayed and weighing correctly. He asked that we continue to find other pieces as examples of the economic conditions that developed in the West in its formative days.
In addition, since his collection now exceeded 4,000 different coins of the world (with a virtually complete set of the United States gold from 1795 to 1933), he felt that we could expand the collection to the gold coinage of the entire world. Since initially we were only assembling the largest denominations, (ie: Doubloons), he wanted us to add the lower denominations which played major roles in the world's commerce.
The Lilly Library
Mr. Lilly's interest in history fostered an interest in rare books and manuscripts and a desire to retain the printed word for future reference and study. Many volumes in his collection were first or unique editions. He started with early copies of both English and American interest. During my first visit to the Eagle's Nest, I saw a huge wing on the building and learned that was where his library was housed.
Though we talked about the library during a number of my visits, it was not until about 1954 that I had the privilege of venturing into that wing. It was behind a steel safe-type door, perfectly insulated against heat and moisture, to preserve the books and manuscripts. He loved these collectibles, and each volume was housed in special library boxes, labeled on the exterior. The first volumes I saw were the "first editions" of William Shakespeare, and then I saw and held a Guttenberg Bible, the Audubon original folios, the original works of Edgar Allen Poe, and original works of Mark Twain, to mention but a few. In addition I saw Albrecht Durer's "Apocalypse" and the first edition of Chaucer's "Canterbury Tales" printed in the 1470's. Among more modern works he had original Ian Fleming books and manuscripts.
Among the document files I saw the letter from George Washington accepting the Presidency of the United States, and a copy of the Declaration of Independence from John Hancock. There were also old and important maps, including an Ancient hand-painted map.
Housed in the library were some 20,000 books plus 17,000 manuscripts. Just to be able to walk through and see these great treasures was an experience I could never forget.
In 1960, the Lilly Foundation built a magnificent library at Indiana University in Bloomington, and it was to this facility that Mr. Lilly donated his collection. It is named The Lilly Library and is one of the most important collections of books and documents in America.
To read the complete articles, see:
Building a World Class Numismatic Gold Coin Collection: The Josiah K. Lilly Collection Part 14 (www.stacksbowers.com/News/Pages/Blogs.aspx?ArticleID=2332)
To read the complete articles, see:
Building a World Class Numismatic Gold Coin Collection: The Josiah K. Lilly Collection Part 15 (www.stacksbowers.com/News/Pages/Blogs.aspx?ArticleID=2342)
To read the earlier E-Sylum articles, see:
BUILDING THE JOSIAH K. LILLY COLLECTION (www.coinbooks.org/esylum_v19n23a15.html)
BUILDING THE LILLY COLLECTION, CONTINUED (www.coinbooks.org/esylum_v19n27a13.html)
BUILDING THE LILLY COLLECTION, CONTINUED (www.coinbooks.org/esylum_v19n31a17.html)
BUILDING THE LILLY COLLECTION, CONTINUED (www.coinbooks.org/esylum_v19n35a19.html)
BUILDING THE LILLY COLLECTION, CONTINUED (www.coinbooks.org/esylum_v19n39a19.html)
BUILDING THE LILLY COLLECTION, CONTINUED (www.coinbooks.org/esylum_v19n46a17.html)
Dick Johnson submitted this piece about the legislation in the U.S. Congress relating to the Purple Heart medal. -Editor
CONGRESS MISGUIDED ABOUT MEDAL COLLECTING – AGAIN!
Previously the sale of military medals of honor were prohibited. It was permitted to trade for these to pass from one person to another, the law stipulated they could not be sold. It was circumvented, however, so much that ultimately the "exchange" became a farce. A U.S. postage stamp and cash was traded for such embargoed medals.
When I was a medal dealer, collectors would visit my office with a stash of military medals to trade for desired specimens in case I demanded to make a compliant trade. I rejected such trades, accepting cash only for full payment. If caught I would have enjoyed going to court to testify the futility of such law. There is more than a century's heritage of military medals passing on to collectors and historians by purchase.
Recently Congress is at it again but for only one medal. In September 2016 Congressman Paul Cook (R-California) introduced legislation (HR 6234) that would make it a crime to buy, sell, or trade any Purple Heart awarded to a member of the armed forces. We assume his intent was to preserve the dignity of the award and justify the honor any recipient who received such a medal.
His bill called for only those which had been awarded (and not those medals available otherwise). In effect, his bill is directed at collectors, but accomplishes the opposite outcome. It is collectors who venerate such military honors and their medallic artifacts more so than anyone else. They provide a custodial service in preserving these as historical objects.
The Bill has raised the ire of the medal-collecting fraternity. Cook's legislation "is an affront to the liberty of veterans to decide how to dispose of their medals or of the collectors who desire to purchase and preserve the medals" stated John Adams-Graf in the Military Trader. He drafted a letter to the House Judiciary Committee members which stated in part:
"A veteran's medals are given to him by our government in recognition of his service. If he chooses to sell or trade or otherwise dispose of these medals, that should be his right to do so --- as he would be able to do with any personal property. I do not believe Rep. Cook considered that property right in his Bill because, if his bill is enacted, it would infringe upon these rights of veterans or their heirs."
Both a veteran and his heirs have three choices with a serviceman's medals. They can be kept in the family, passing on to the next generation, they can be sold, or they can be donated to a museum. As a medal dealer I learned that first generation heirs keep any parent's medals. Not so with grandparents, generally these are sold.
For museums I recommend the medals be framed along with a picture of the serviceman. At any appropriate time the framed medals can be given to a national or local museum. Such museums should have a Wall Of Honor or a Wall of Heroes. This would be quite impressive.
Fortunately there is a firm composed of veterans themselves, Medals of America, which can mount a veteran's medals in a shadow box. These are arranged in an artistic way placing high ranking medals above campaign medals as required by decree. They can even replace lost medals, also correct tattered ribbons.
Medal collectors are fearful that should the Cook legislation be passed it would be the 'camel's nose under the tent.' Then Congress might prohibit other classes of medals be so prohibited.
John Adams-Gral's letter to congressmen is endorsed by Fred L. Borch, president of Orders and Medals Society of America. He sent an appeal this week to the organization's members to also write to Congress objecting passage of this Bill.
To read the complete article, see:
Military Order of the Purple Heart Salutes Introduction of HR 6234 by Rep. Paul Cook (www.businesswire.com/news/home/20161001005011/en/Military-Order-Purple-Heart-Salutes-Introduction-HR)
As noted in my comments to the previous article, I agree with Dick - these laws, while good-intentioned, are misguided and counterproductive. -Editor
To read the earlier E-Sylum article, see: http://www.coinbooks.org/esylum_v19n48a26.html (www.coinbooks.org/esylum_v19n48a26.html)
Australia and Canada have the most nominations in the annual Coin of the Year Award competition.
The first round of voting by an international panel of judges must work through a list of 10 categories in which 98 nominated coins must be considered.
All of the coins are dated or issued in 2015. The winners in each category will be recognized at the World Money Fair Feb. 4, 2017, in Berlin, Germany.
Monthly newspaper "World Coin News" has been giving COTY awards annually since 1984. The World Money Fair and the "Journal of East Asian Numismatics" now co-sponsor them.
The World Money Fair has been the home of these prestigious awards since 2008.
In the first round of balloting judges pick one winner in each of the 10 categories.
A second round of voting will select the Coin of the Year from the narrowed field of 10 category winners.
See the complete article (linked below) for a full list of nominees and links to images of the coins. Below are a few entries that caught my eye. -Editor
United States of America — High-Relief American Liberty

Finland — Lapland Reindeer

New Zealand — ANZAC ~ 100th Anniversary

Niue — Marco Polo

Poland — Ladislas of Varna

Austria — Spanish Riding School ~ 450th Anniversary

To read the complete article, see:
Coins vie for COTY honors (www.numismaticnews.net/article/coins-vie-coty-honors)
The International Bank Note Society was founded in 1961 by a group of people who collected, traded, sold, and admired rare paper currency. It wasn't a large community. For decades, the IBNS's activities extended more or less to a trade journal, a membership directory, an annual mail-bid auction, and networking events. Meanwhile, the rare-coin trade was big and getting bigger, growing into what the Professional Numismatists Guild estimates to be a $5 billion business.
Then, in 2005, the IBNS made an announcement: Its members had chosen the first annual "Bank Note of the Year." All bills introduced into general circulation the preceding year had been eligible; voters were instructed to choose the one with the best combination of artistry and security. The IBNS may have been tiny, but it knew how to stoke rivalry among the world's mints. The news release crowning the winner, a Canadian $20 bill with a sublime portrait of Queen Elizabeth II, said it had "only just beat the new Faeroese 200-krone bank note," which featured "a Ghost Moth printed in intaglio amongst blades of grass." An obscure global tournament was born.
The Faeroe Islands avenged the loss the next year, and subsequent winners have included Bermuda, for a $2 bill with anticounterfeit features that belie its low face value, and the Comoros, for a 1,000-franc note bearing poetry. ("From our feelings, what you expect I understood / For it is a love that is so absolutely exclusive / That, not to lose you, I hereby consent.") Kazakhstan reeled off a three-peat from 2011 to 2013. The U.S.'s staid greenbacks have never won. As the competition has gained more attention, IBNS President Dennis Lutz says proud governments have begun to get in touch, trying to handicap the chances of their new Maldivian rufiyaa and Macanese pataca.
IBNS members are about to vote for the best bill of 2016. Among the nominees—see the following—are entries from England, Switzerland, and Georgia, whose 50-lari note is full of medieval iconography. Lutz won't tip his hand, but he says patterns do emerge among admirers of paper (and, now, polymer-based) currency. "I have to say, right now people are really going for color," he says. "And they like things like flowers and birds. Not people."
While the print version of the magazine has only the generic graphic of people holding various notes, the online version has full images of the nominees. Here are a few that caught my eye. Can you tell my favorite colors? Or are these just the "in" colors this year? See the online article for the rest. -Editor
England 5 pound

The Bank of England's first polymer note entered ­circulation in September. Bank Governor Mark Carney took one to a food market to dip in a vat of curry, demonstrating it was waterproof. The food-related stunt proved inauspicious when the bank acknowledged the bills were made with trace amounts of animal fat. A Change.org petition to ban the component received more than 52,000 signatures within 24 hours.
See an article elsewhere in this issue about the animal fat issue.
Scotland 5 pound

Scotland mints bills that are accepted widely across the U.K. After a series of polls and focus groups, the country chose the theme "the fabric of nature" for its new £5 and £10 notes. The fiver features the writer Nan Shepherd (1893-1981), best-known for her book The Living Mountain.
Um, not quite true. People constantly report problems with the acceptance of Scottish notes in England. They're legal tender, but often refused.
Maldives 1,000 rufiyaa

Its theme is "the beauty in our surrounding." The primary side depicts a whale shark, with an underprint that gives shading to its skin; on the obverse is a green turtle.
Yeah, I know - banknote sides are properly called "face" and "back", and even so, "obverse" is the PRIMARY side (of a coin). Oh, well. I'm just delighted to see this in a mainstream publication.
To read the complete article, see:
The Oscars of Paper Currency (/www.bloomberg.com/news/features/2016-12-01/the-best-new-global-bank-notes)
Here is Part II of Steve Bishop's submission on identifying undertypes in overstruck Russian copper coins. Thanks, Steve. -Editor
II. Overstruck Copper Coins of Other Russian Rulers

Although Catherine the Great was the most prolific overstriker of copper coins, she was by no means the first. Earlier monarchs started the practice.
Anna Ivanovna (1730-40)

Under Anna Ivonovna, polushkas (1/4 kopeck) and dengas (1/2 kopeck) were struck over one kopeck pieces of Peter the Great, which were struck in two different weights, 4.1 and 8.19 grams.

1731 Polushka struck over 4.1 gram 1 Kopeck of Peter I
Dengas were struck over the larger 1 kopeck pieces, which were of two types. The two dengas pictured below were struck over the different types (KM 117.1 and KM 118). The two types may be distinguished by the letter style of the inscription

1731 Denga struck over 1704-1718 1 Kopeck, KM 117.1

1731 Denga struck over 1704-1718 1 Kopeck, KM 118
Elizabeth (1741-61)

The next major type often found overstruck is the "Baroque" kopeck of 1755-57 during the reign of Elizabeth. These were struck over five kopeck pieces of the cruciform type minted from 1723-30 under Peter I and Catherine I. In the piece pictured below, the cruciform design is clearly visible. In a twist on the usual situation where the date of the undertype may not be clearly determined, the date of this kopeck is not visible.

1755-57 "Baroque" Kopeck struck over 1723-30 "Cruciform" 5 Kopecks
In 1757, Elizabeth changed the monetary standard so that two kopeck pieces were changed to the weight of the currently circulating one kopeck pieces. Thus, two kopeck pieces of 1757-1762 are often found struck over the old "Baroque" kopecks. As in other overstrikes, the amount of the undertype showing ranges from minimal to large scale. In the piece pictured below, only the date of the undertype is visible, but is sufficient to identify the undertype.

1757 2 Kopecks struck over 1756 "Baroque" Kopeck,
showing only date of the undertype
In this piece, the mintmark as well as some of the clouds design of the undertype is visible.

1758 2 Kopecks struck over 1755-57 "Baroque" Kopeck,
showing mintmark and clouds design of the undertype
The following two kopeck pieces shows not only some of the clouds of the "baroque" kopeck undertype, but also traces of the cruciform five kopeck piece that the kopeck was struck over.

1759 2 Kopecks struck over 1755-57 "Baroque" Kopeck
On this 1757 two kopeck piece, only the tips of the eagle's wings on the undertype are visible, but, because of its distinctiveness, the undertype is clearly identifiable.

1757 2 Kopecks struck over 1755-57 "Baroque" Kopeck,
showing distinctive wing design of the undertype
For comparison, here is a non-overstruck "Baroque" kopeck:

1755 "Baroque" Kopeck
See next week's issue for Part III. -Editor
To read the earlier E-Sylum articles, see:
THE 1797 RECOINING PROGRAM OF CZAR PAUL I OF RUSSIA (www.coinbooks.org/esylum_v19n08a30.html)
IDENTIFYING OVERSTRUCK RUSSIAN COPPER UNDERTYPES: PART I (www.coinbooks.org/esylum_v19n48a22.html)
In response to last week's installment of Steve Bishop's series, Ken Spindler of San Diego, CA writes:
Thanks. Ken provided the images above. Neat coins. I put Steve Bishop in touch with Ken and they've been corresponding. -Editor
Steve adds:
Russian overstruck coins were a common thing in 1700s. In the early 1700s when Peter I decided to change the Russian currency to decimal coinage, a lot of silver and copper were needed. As Russia struggled to source enough silver for her own coinage, foreign coins were imported to temporary solve this problem. The first sign of this was in 1655 where German thalers, Spanish patagons and other foreign coins were countermarked. Some of these coins were then overstruck.
This soon became an easy solution to remove coins that were no longer suited for circulation as it was cheaper than melting down coins and make new planchets. There might have been some politics involved such as increasing the denomination due to massive inflation. Another reason might be to remove the previous Tsar / Tsarina image as soon as possible from circulation. This however meant that coins looked "uglier" or unique as underlying image impacted the overall look. Some overstruck coins can be interesting as the original host coins might have started out to be uncommon, making it rarer than other coins. In fact, all overstruck coins are unique which makes this section very quite interesting. This practice stopped in the early 1800s as Russia increased mining production and minting technology improved.
To read the complete article, see:
Russian overstruck coins (www.gxseries.com/numis/rus_imperial/overstrike/rus_overstruck.htm)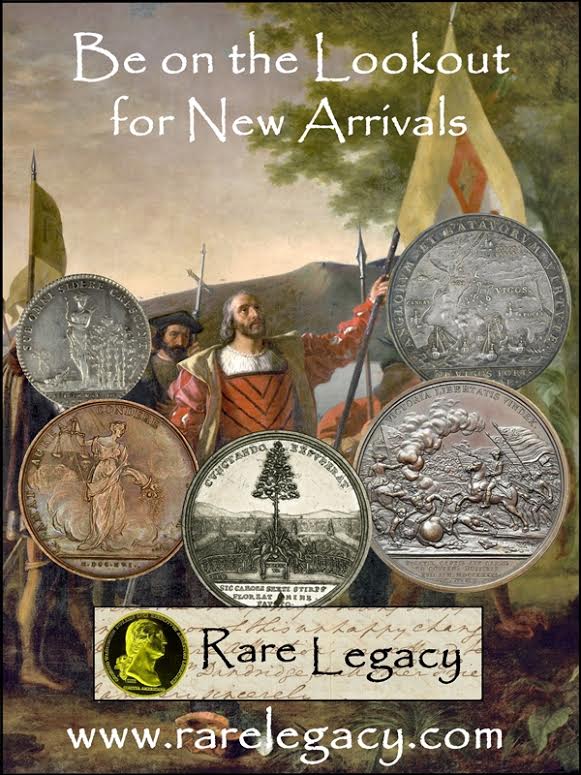 A rare medal awarded to a British explorer who saved the lives of colleagues during an Antarctic expedition led by Ernest Shackleton has been put up for auction.
Victor Hayward was a member of a shore party left stranded when their ship, the Aurora, was blown out to sea in a blizzard in May 1915.
The ten members of the crew were left to endure little food or fuel, but Hayward became crucial in their survival by hunting seals for food.
Hayward also saved the lives of two colleagues by hauling them onto a sled after they collapsed due to illness.
Hayward was posthumously awarded the Albert Medal for Gallantry, which was a forerunner of the George Cross. The decoration as well as his Polar Medal have now been put up for sale by a private collector at an auction house in London, where it is expected to fetch up to £60,000.
Mark Quayle, from auctioneers Dix Noonan Webb, said: 'The Polar explorers of the early 20th century were an extraordinary breed, prepared to put their lives on the line by venturing into one of the most dangerous places on earth.
To read the complete article, see:
Rare medal awarded to an explorer on a Shackleton expedition who was stranded in Antarctica for a YEAR when his boat was blown out to sea in 1915 is set to sell for £60,000 (www.dailymail.co.uk/news/article-3976372/Rare-medal-awarded-explorer-Shackleton-expedition-stranded-Antarctica-YEAR-boat-blown-sea-1915-set-sell-60-000.html)
In this excerpt from a Sotheby's sale, a gold Nobel Prize medal for a critical discovery regarding polio is discussed. -Editor
Gold Nobel Prize Medal for Physiology or Medicine, awarded to Frederick C. Robbins, 1954, bust of Alfred Nobel left, in field left, ALFR• / NOBEL (in two lines); behind head to right, NAT• /MDCCC / XXXIII / OB• / MDCCC / XCVI (in six lines); at left edge, before bust, E • LINDBERG 1902, rev., INVENTAS • VITAM • IUVAT • EXCOLUISSE • PER • ARTES (life is enhanced through the arts of discovery) — REG • UNIVERSITAS — MED • - CHIR • CAROL • (The Royal Karolinska Institute for Medicine and Surgery); below, incuse, on tablet in exergue, F • C • ROBBINS / MCMLIV , Hygeia (as personification of medicine), laureate, seated left, her right arm holding a patera into which water flows from a crevasse in a rock, an open book in her lap, her left arm supporting a standing figure of a stricken girl; to the right a serpent drinks from the bowl of Hygeia; in field right, E • LINDBERG; the edge marked MJV (Mynt ochs Justeringsverket [Royal Mint and Assay]) GULD 1954; weight: 182.57 g.; diameter: 66 mm (2 5/8 in.). Virtually as struck; housed in the original red morocco case of issue, the top of the case with a border of a double gilt rule and gilt dot-fillet, corner tools, and the recipient's name (frederick c. robbins) in the center; the fitted interior lined with suede and satin (a bit discolored), the interior case edges with gilt dentelles; extremities of case a bit rubbed.
nb: The commissions to execute the Nobel Prize medals were won by two young Scandinavian artists: the "Swedish medals"—Medicine, Physics and Chemistry, and Literature—were entrusted to a twenty-nine-year-old medallist and sculptor, Erik Lindberg from Stockholm, and the "Norwegian medal"—for Peace—to the Oslo-based sculptor Gustav Vigeland (1867–1943).
Lindberg (1873–1966) was the son of Adolf Lindberg, a prominent medallist, chief engraver of the Royal Swedish mint, and professor of drawing at the Royal Academy of Fine Art in Stockholm. The younger Lindberg's career in many ways echoed his father's. Having studied in Paris where he was influenced by a number of contemporary French masters, most notably Jules-Clément Chaplain, he became a renowned medallist who, in addition to the Nobel medals, designed medals for the 1912 Olympic Games in Stockholm as well as a wealth of other commissions. On his father's retirement he became the Chief Engraver of the Royal Swedish Mint (1916–1944) and was for decades the Secretary of the Swedish Academy of Fine Arts. Although better known as a medallist than sculptor, a bronze bust of Alfred Nobel by Lindberg was acquired by the National Gallery of Sweden from an auction by Thomas Del Mar in association with Sotheby's in 2009.
Lindberg was working in Paris when he received the Nobel commission in early 1901. Each of the designs for the reverse imagery had to be accepted by the respective institutions responsible for awarding the Prizes and the process of approval by correspondence was slow and at times contentious. Ultimately, Lindberg traveled to Stockholm to personally discuss his concepts. Upon agreement, he prepared plaster models which were reduced in Paris (Lindberg also prepared the dies for the Peace Medal from Gustav Vigeland's designs). Lindberg's obverse with the portrait of Nobel, adapted from an anonymous and undated photograph (http://www.nobelprize.org/alfred_nobel/biographical/), was completed before the first presentations of the Prize in 1901. However, the reverses were not yet finished and the initial recipients received base metal examples of the obverse which were replaced by the finished medals in September 1902.
Lindberg's medals were well received, one critic noting that the artist "has shown in the execution of [the medals] a very rare ability, not only in regard to composition and artistic workmanship, but also in the delicacy of expression and feeling of form in his handling of the subjects. His likeness of the donator is excellent" (The Studio, XXVIII, pp. 143–145). The critical reaction to Vigeland's work was less enthusiastic.
Erik Lindberg's likeness of Alfred Nobel is probably one of the best-known medallic portraits ever created and has become internationally recognized as an icon representing extraordinary achievement.
Catalogue Note

To be an American parent or a child in the first half of the twentieth century was to fear polio, an infectious disease that can lead to muscle weakness, deformity, and even paralysis, most often in the legs. Scores of virologists and other research physicians were working for a cure, when a three-person lab affiliated with Boston Children's Hospital, The Research Division of Infectious Diseases, discovered how to grow poliomyelitis virus in human cell cultures, a finding that led to the development of the two most effective poliomyelitis vaccines, which, in turn, eliminated paralytic polio in many parts of the world. In urging the Nobel Foundation to recognize the extraordinary breakthrough made by doctors John F. Enders, Frederick C. Robbins, and Thomas H. Weller, Dr. Sven Gard, Professor of Virology at the Karolinska Institute, wrote that "the discovery by Enders' group is the most important in the whole history of virology. … The discovery has had a revolutionary effect on the discipline of virology."
And yet, as Robbins was to recall more than four decades later, his "involvement with polio came about more or less by accident, and the events leading up to it had little to do with polio" ("Reminiscences of a Virologist," p. 121). Robbins went to medical school at Missouri and Harvard, before training in pediatrics. During World War II he served in the Army in the Mediterranean theater in an epidemiology unit working on a vaccine for typhus and hepatitis. After being discharged from the Army, Robbins returned to Boston Children's Hospital and joined the laboratory recently established by Dr. Enders.
The Enders-Robbins-Weller Nobel Prize was to be the only one awarded for research concerning polio. While Joseph Salk and Albert Sabin were nominated for the Nobel Prize, neither was selected. Their contentious public rivalry probably did not advance the cause of either of them. When in 1960, those two were nominated with Hilary Koprowski and Sven Gard in recognition of their polio vaccines, Gard declined the nomination on the grounds that the development of the various vaccines entailed no primary work but simply built on the breakthrough by Enders, Robbins, and Weller. Salk and Sabin did both receive numerous academic and public awards and honors, and Salk supposedly used to remark that he did not need a Nobel Prize because everyone assumed he had one.
Frederick Robbins, who did win the Nobel Prize, lived a good and great life, and had, perhaps, the single regret that he did not live to see the global eradication of polio, as he had hoped.
I thanked cataloguer David Tripp for including the numismatic details, which are so often overlooked when described in sales outside the numismatic field. -Editor
To read the complete lot description, see:
The "Polio" Nobel Prize (www.sothebys.com/en/auctions/ecatalogue/2015/fine-books-manuscripts-n09588/lot.164.html)
Theodosi Antonov. ANCIENT MOTIF

Kevin Chou. HORSE IDEA

Kevin Chou. MONKEY WISDOM

Magdalena Dobrucka. MULETA

Oleg Gavrison. TALKING TO THE MOON

Paulina Kotowicz. SWAN

Geer Steyn. ANT

To view the entire set, see:
THE BEAUTY OF ANIMALS (http://www.medialiagallery.com/2016/dec2016spaceI.html)
Gallery owner Mashiko adds:
To read the earlier E-Sylum article, see:
EXHIBIT: RISE OF THE ART MEDAL (www.coinbooks.org/esylum_v19n37a20.html)
To visit the gallery web site, see:
www.medialiagallery.com
Here are a few items that caught my eye in the upcoming Holabird Western Americana December 2016 auction. It's well worth browsing the online catalog. -Editor
Lot 3100: Eighth Army Corp Silver Medal (Montana)

Rare. First to Respond to their Country's Call / 1898 Campanas De Filipinos 1899 // First Montana's U. S. Vols. Second Division Eighth Army Corps. Round, silver, 40mm. State: Montana City: Date: 1898-99 FHWAC#: 41528
To read the complete lot description, see:
Second Rare Eighth Army Corp. Montana Silver Medal (https://holabirdamericana.liveauctiongroup.com/Second-Rare-Eighth-Army-Corp-Montana-Silver-Medal_i26107443)
Lot 3157: Absolute Money Satirical Note Group

Fascinating American history. Four pieces of political currency and an original hand written letter explaining their distribution.
Ainger and Taylor, editors of the Charlotte Republican in Michigan printed and circulated "from Maine to Texas" over 160,000 of these satirical notes. An original letter dated Nov. 15, 1880 to Philadelphia is included. Two notes of Absolute Money for the sum of Fifty Dollars. Both sides full of satirical political commentary: "gold and silver are a deceptson(sic). What we want is absolute, irredeemable paper, stamped by the government." "Eternal damnation to any man who refuses to take this bill at par for all debts." "Civilization demands paper currency representing no artificial value. This is just the thing--representing no value whatever." Two notes for absolute money for the sum of One Thousand Dollars, including phrases like: "Burn the bonds. Shoot the bondholders" Issued on Swindlerville Avenue in Washington City, July 24th, 1880.
I don't believe I've even seen these satirical notes. What a great series that could really use its own reference book. Here's some super source material. -Editor
To read the complete lot description, see:
Political Currency with original letter of explanation from the publisher (https://holabirdamericana.liveauctiongroup.com/Political-Currency-with-original-letter-of-explanation-from-the-publisher_i26107500)
Lot 3183: Eckfeldt and Du Bois, 1850 w/ Original Gold Samples

Supremely rare Gold Rush era book. First edition. Contains original Gold Rush gold flake samples on pg. 45. New Varieties of Gold and Silver Coins, Counterfeit Coins, and Bullion; With Mint Values. By Jacob R. Eckfeldt and William E. Du Bois, Assayers of the Mint of the United States. Philadelphia: Published by the Authors, and for Sale by the Principal Booksellers; also at the Agencies of Adams & Co., at Panama and San Francisco, 1850. 60 pages. Table of contents on back cover. Engraved frontispiece, blue plate of California and Mormon coins in gold. Original red paper boards with gilt lettering and illustrations of coins in gold and silver. Spine is gilt-decorated, a.e.g. (rebacked, original spine preserved). Bookplate of Carrie Estelle Doheny on front free endpaper. Front pastedown with engraved bookplate of Edward Laurence Doheny with photograph of family surrounded by illustrations.
Edward Laurence Doheny (1856 -1935) was a U.S. oil tycoon who drilled the first successful oil well in the Los Angeles City Oil Field in 1892, starting the petroleum boom in Southern California. Carrie Estelle Doheny was his wife. This book was an essential guide for bankers. Preserved in rose cloth slipcase with chemise. Condition: Small losses and light chipping to the binding and covers, most likely due to the delicate paper-over-boards binding. Foxing. Rarity: [i] State: City: Date: FHWAC#: 19274
A classic for U.S. numismatic bibliophiles. -Editor
To read the complete lot description, see:
New Varieties of Coins and Bullion, Eckfeldt and Du Bois, 1850 w/ Original Gold Samples (https://holabirdamericana.liveauctiongroup.com/New-Varieties-of-Coins-and-Bullion-Eckfeldt-and-Du-Bois-1850-w-Original-Gold-Samples_i26107526)
Lot 3184: Universal Money Table and Commercial Exchange Standard Broadside

A spectacular early broadside dating to 1828. 39 x 26.5". Full color. This spectacular chart, which appears to be an early copy of very fine quality, shows all the gold coins of the world and a chart of their weights and relative value with respect to each other. There are virtually hundreds of coins depicted in great detail on the broadside. The two US gold coins depicted are 1827. From the text: "The entire arranged and translated from a celebrated French work and greatly improved with many valuable additions, by L.A.J. Mordaque, author of the french orthologer history of Napoleon and other works. Member of the Manchester Literary and Philosophical Society."
The printing quality here is so high as to suggest this could be an original. The work that would've been in the original French work was pasted together of many sheets, as evidenced here. The piece is framed in black ebony and gold trim. Please inspect. State: City: Date: FHWAC#: 43564
Wow! What an amazing piece to hang on your office or library wall. -Editor
To read the complete lot description, see:
Pigot & Co. Universal Money Table and Commercial Exchange Standard Broadside (https://holabirdamericana.liveauctiongroup.com/Pigot-Co-Universal-Money-Table-and-Commercial-Exchange-Standard-Broadside_i26107527)
Lot 3296: 1856 San Francisco Committee of Vigilance Medal

The year was 1856. Not since 1849 was there so much excitement in California. The Vigilance Committee was resurrected and out to clean up the town of San Francisco. The Committee was originally created in 1851. With the "sometimes you have to break the law to preserve the law" attitude, this Committee actively sought membership and kept systemic and accurate records of members and deeds. Although not working within the law, they followed modern jurisprudence. Each man identified by the Committee as breaking the law was given notification that their presence was unacceptable in San Francisco and they had a short time to leave. If the Committee took more drastic measures, such as hanging, the defendant was given a trail with a qualified attorney to represent him. Although the trial was short and the sentence was fulfilled quickly fulfilled. In August of 1851 the police, spurred by a declaration from the Governor, finally put a stop to the actions of the Vigilance Committee.
The Committee became inactive, but never formally dissolved. In 1856 the good citizens of San Francisco once again felt the encroachment of the lawless on their daily lives. The Vigilance Committee was reborn. The final straw was the death of James King of William. As a newspaperman King was calling out thugs in his paper. One of those thugs, James P. Casey shot him to death. 2,600 law abiding citizens were quickly enrolled. (This number would eventually grow to about 7,000.) It was said that every man who held a municipal position was elected by fraudulent means that were orchestrated by Casey. The first act of the Vigilance Committee was to hold their own election and replace every elected official in San Francisco. Their next act was to retrieve Casey from the local jail (where he was put in protective custody). The sheriff seeing canons and companies of men surrounding his building gave up Casey. Casey was tried and hung.
The Governor of California soon declared the city of San Francisco to be in a state of insurrection. He ordered a militia be secured, but he could not find 150 men to fill its ranks. The Committee continued to deport undesirable characters and hang the most offensive. Late in 1856 the Vigilance Committee disbanded having successfully completed their mission to once again restore law and order to the streets of San Francisco and to clean up the corrupt government of the city. A documented eight people were hung by the Committee and several city officials were forced to resign. The number of lawless men forced to leave the city under punishment of death and the number of men who left voluntarily is undocumented.
This silver medallion is numbered 1884. We are in the process of identifying this member and will provide updated information if found. Records of membership exist in collections at the Huntington Library. Unlike many vigilante groups, members of this committee did not hide their involvement. Partial lists of prominent members were published at the time, possibly to encourage enrollment and sway public favor.
It measures 37.1 m,. 26.219 grams and is 3.5 - 3.7 mm. thick. On the obverse SAN FRANCISCO CALIFORNIA is engraved on the bottom and BE JUST AND FEAR NOT. FIAT JUSTITIA RUAT COELUM. around the top. Justice stands in the center, The reverse depicts the Great Seal of the San Francisco Committee of Vigilance comprising the All Seeing Eye in the center and a scroll below to receive the member's number, COMMITTEE OF VIGILANCE is above the all seeing eye and ORGANIZED 9TH JUNE 1851. REORGANIZED 14TH MAY 1856 around the top. The Maker's mark is V & G. (Vachon & Gihon) at lower left. The medallion was struck in silver with a plain edge, and looped for wearing as made.
A creepy thing to own, but I've always wanted one anyway. This was frontier justice at its height. Fascinating history. -Editor
To read the complete lot description, see:
Very Rare 1856 San Francisco Committee of Vigilance Silver Medal (https://holabirdamericana.liveauctiongroup.com/Very-Rare-1856-San-Francisco-Committee-of-Vigilance-Silver-Medal_i26107639)
To read the complete article, see:
DONALD YOUNG EXONUMIA IN HOLABIRD SALE (www.coinbooks.org/esylum_v19n47a15.html)
Blockchain technology is about to come full circle. The technical ideas that allow bitcoin, designed as a form of digital gold, to operate will soon be used by the UK's government-owned Royal Mint in a new gold-trading system.
The 1,000-year-old Royal Mint is working with CME Group—the world's largest futures exchange operator—to put $1 billion worth of gold on a blockchain sometime next year. The idea is to allow customers to own and trade fractions of gold, stored in the Mint's vaults, using a new digital token called Royal Mint Gold (RMG). Each RMG equates to a gram of gold.
The new scheme cuts out the management fees and storage costs that current spot-trading in gold incurs. The Mint, for instance, charges between 0.5% and 1% of the average value of a customer's holdings for using its vault.
For the Royal Mint and gold trading, a blockchain is particularly fitting since bitcoin itself is modeled on the precious metal. Like gold, bitcoin has a limited supply. New coins must also be "mined" before they are added to the monetary base. The steady addition of new coins "is analogous to gold miners expending resources to add gold to circulation," wrote bitcoin's creator, the pseudonymous Satoshi Nakamoto, in the cryptocurrency's founding document (pdf).
But, since bitcoin is open-source and anyone can become a miner, the pool of traders of the commodity can't easily be controlled. The bitcoin blockchain is also not cheap to maintain, since the professionalization of the bitcoin world means miners now operate gigantic server farms, and develop their own special mining chips, to remain competitive.
To read the complete article, see:
Britain's mint is trying to make gold act more like bitcoin (http://qz.com/848797/gold-and-bitcoin-the-royal-mint-and-cme-group-are-launching-gold-on-a-blockchain/)
Surprise! There's a special ingredient in the new plastic cash being distributed across the U.K.: Animal fat.
The Bank of England admitted Monday that traces of tallow, derived from animal fat, can be found in the new British £5 notes that went into circulation in September.
The news prompted an immediate outcry from vegetarians and vegans, some of whom called on the central bank to stop using animal products in its currency.
"This is unacceptable to millions of vegans, vegetarians, Hindus, Sikhs, Jains and others in the U.K.," read the text of an online petition that quickly attracted more than 15,000 signatures.
A spokesperson for the Bank of England said it had only recently become aware of the issue, noting that the polymer used to make the cash is provided by a company called Innovia Films.
Patricia Potts, a spokeswoman at Innovia Films, confirmed that there are "minute" traces of tallow in the company's polymer. She said a supplier had used tallow to help make the material more "anti-static." She declined to name the supplier.
"They are looking to eliminate that, but obviously that will take time," Potts said. "It's a very difficult process."
Potts said that Innovia Films did not know until recently that animal fats were being used. She said the company has a policy to never "knowingly add any animal ingredients into our products."
Innovia Films supplies polymer to 23 other countries, including Australia, Canada, Mexico and New Zealand, for use in currency.
Howard adds:
To read the complete article, see:
The U.K.'s new plastic money has a surprise ingredient: Animal fat (http://money.cnn.com/2016/11/29/news/pound-animal-fat-money-in-notes-bills/index.html)
This article has a little more background on how the story came about. -Editor
The news emerged on Twitter, when the central bank tweeted a reply to questions about the money's ingredients.
Tallow is to beef or mutton what lard is to pigs—rendered fat that is solid at room temperature. It's frequently used in candles and soaps.
Unlike candles and soap, vegans can't easily abstain from using cash, even in an increasingly cashless society. So far, the Bank of England has distributed 440 million of the plastic banknotes. By May, you won't be able to use the old one. And by 2020, all of the country's banknotes will be replaced with new polymer ones.
The Bank's confirmation came out on Twitter, but I wonder where the story really started. The questioner asked, "I've heard the new £5 has tallow in it which is derived from animal fat. Can you please let me know if this is correct" Who was saying that? Who would think to ask about animal fat in plastic in the first place? -Editor
To read the complete article, see:
The UK's new £5 notes are made with animal fat (http://qz.com/848022/the-uks-new-plastic-5-banknote-is-made-with-animal-fat-and-20000-people-have-signed-a-petition-against-it/)
Copycat articles have spread around the world. Here are examples from Scotland and New Zealand. -Editor
To read the complete articles, see:
New Scottish polymer banknotes 'contain traces of animal fat' (www.scotsman.com/news/new-scottish-polymer-banknotes-contain-traces-of-animal-fat-1-4306654)
New Zealand's banknotes contain animal fat, here's your guide to avoiding them (www.stuff.co.nz/business/87068472/new-zealands-banknotes-contain-animal-fat-heres-your-guide-to-avoiding-them)
Here's the Bank of England's official statement on the matter, published November 30, 2016. -Editor
We are aware of some people's concerns about traces of tallow in our new five pound note. We respect those concerns and are treating them with the utmost seriousness.
This issue has only just come to light, and the Bank did not know about it when the contract was signed.
Information recently provided by our supplier, Innovia, and its supply chain shows that an extremely small amount of tallow is used in an early stage of the production process of polymer pellets, which are then used to create the base substrate for the five pound note.
Innovia is now working intensively with its supply chain and will keep the Bank informed on progress towards potential solutions.
To read the complete article, see:
Bank of England statement on Polymer Banknotes (www.bankofengland.co.uk/publications/Pages/news/2016/085.aspx)
Some businesses have taken to banning the new notes. -Editor
A vegan cafe in the UK is turning away customers trying to buy coffees with the country's new £5 note, because it contains animal fats.
Sharon Meijland, who owns the Rainbow Cafe in Cambridge, has posters up warning customers about the new banknote ban.
To read the complete article, see:
Vegan cafe abused for refusing new UK banknote (www.newshub.co.nz/world/vegan-cafe-abused-for-refusing-new-uk-banknote-2016120413)
Professor David Solomon says the polymer notes contain trivial amounts of tallow, an animal fat found in candles and soap, yet pressure is being placed on the Bank of England to find an alternative.
"It's stupid. It's absolutely stupid," Solomon told the Australian radio station 2GB. "There's trivial amounts of it in there."
To read the complete article, see:
£5 animal fat bank note: British vegetarians being 'stupid' says inventor (www.theguardian.com/business/2016/dec/02/5-animal-fat-bank-note-british-vegetarians-being-stupid-says-inventor)
In the magazine's Money Issue last month, I wrote about a strange new economic notion: a number of economists, led by Kenneth S. Rogoff, at Harvard, are advocating phasing out big bills in the U.S. and letting the remaining cash fall toward disuse. Their goal is partly to smother an increasingly vast underground economy. (About eighty per cent of the U.S. currency is in hundred-dollar bills, but the whereabouts of much of that cash is unknown.) But, as I noted in the piece, the American economists are not alone in their cashless tendencies, and in recent weeks their club increased by hundreds of millions of people. Earlier this month, the Indian Prime Minister, Narendra Modi, announced that, in an effort to account for his nation's "black money," the two largest Indian bills, the five-hundred-rupee and thousand-rupee notes—which together make up eighty-six per cent of outstanding cash—would immediately be retired as legal tender. Rarely has an appealing hypothetical encountered so extreme a real-world test case, and so soon.
The decree is striking especially because Indian life is cash-intensive (even massive transactions, such as real-estate purchases, are routinely conducted in paper currency) and because the banned bills are in widespread daily use. A thousand rupees is about fifteen U.S. dollars; holders of the discontinued bills, Modi decreed, must trade in their obsolete notes within fifty days, after which time they will be worthless. In his recent book, "The Curse of Cash," Rogoff laid out a plan by which the U.S. could phase out its (commercially rare) large bills over nearly a decade. The discontinued rupee bills, by contrast, will be worthless by the New Year.
The move is the equivalent of an ocean liner turning with the radius of a Porsche. Although India undertook similar demonetization projects in 1946 and 1978, Modi's program is recently unmatched in scale and speed. It fits, however, with one of his big endeavors as Prime Minister. As I mentioned in my magazine piece, Modi has been on an intensifying crusade against banknotes, in an effort to stem widespread tax evasion and corruption. (India loses more than three hundred billion dollars in tax evasion every year.) Even by that standard, though, his new, fast-acting plan is radical. I phoned Rogoff to see what he made of India's new big-bill ban.
"It's a big show of force," he told me. Strictly speaking, the Indian demonetization is less about phasing out cash than it is about accounting for underground money. (With big bills about to be worthless, citizens will have to produce their secret stashes for exchange; those showing up with unaccounted-for millions are apt to raise red flags.) Instead of driving the cash economy into small bills, as Rogoff advises, Modi has introduced a bigger bill, a new two-thousand-rupee note, which Indians can get when they bring in their discontinued bills. In Rogoff's view, though, Modi's actions will have the long-term effect of reining in the cash economy by making Indians wary of paper money. "When you take bills out of circulation at short notice, that's going to cut cash demand in the future," Rogoff told me. "He's aiming, really, at the psychology."
To read the complete article, see:
INDIA TAKES A BIG STEP BACK FROM CA (www.newyorker.com/business/currency/india-takes-a-big-step-back-from-cash)
To read the earlier E-Sylum article, see:
HARVARD PROFESSOR CALLS FOR END TO U.S. $100 BILL (www.coinbooks.org/esylum_v17n34a26.html)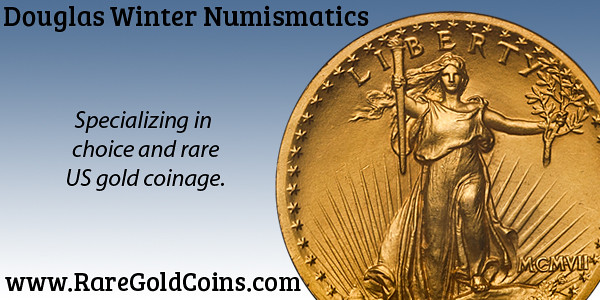 Dr. Alois Pichler was almost always surrounded by books. In 1869, Pichler, originally from Bavaria, became the so-called "extraordinary librarian" of the Imperial Public Library in St. Petersburg, Russia, a prestigious position that gave him a salary three times higher than the average librarian: 3,000 rubles.
While many librarians have a deep appreciation for books, Pichler was afflicted with a specific irrepressible illness. A few months after Pichler took his position at the library, the staff discovered that an alarming number of books were disappearing from the collection. They suspected theft. Guards noticed that Pichler had been acting strangely—dropping books by the exit and hurriedly returning them to the shelves, refusing to remove his large overcoat, leaving the library several times within a day—and started paying close attention to him.
On March, 1871, over 4,500 stolen library books on everything from perfume making to theology were found in his possession, Pichler committing the largest known library theft on record.
Pichler was put on trial, where his lawyer alleged that the librarian was not in control of his behavior, explains Mary Stuart in the journal Libraries & Culture. He was influenced by a "peculiar mental condition, a mania not in the legal or medical sense, but in the ordinary sense of a violent, irresistible, unconquerable passion," writes Stuart. This defense was designed to mitigate his punishment, but it didn't work.
Pichler, who was found guilty and exiled to Siberia, was a victim of "bibliomania," a dark pseudo-psychological illness that swept through the upper classes in Europe and England during the 1800s. Symptoms included a frenzy for culling and hunting down first editions, rare copies, books of certain sizes or printed on specific paper.
"Any obsession can become real disease," says David Fernández, rare book librarian at Thomas Fisher Rare Book Library at the University of Toronto. "One of the aspects that can really be an issue is the financial aspect, even back then."
The social elite and scholars did everything they could to obtain and collect books—no matter the price. Some collectors spent their entire fortunes to build their personal libraries. While it was never medically classified, people in the 1800s truly feared bibliomania. There are several written accounts, fictional and real, of bibliomania, but the most famous and bizarre documentation is by Reverend Thomas Frognell Dibdin, an English book lover and victim of the neurosis. In 1809 he published Bibliomania; or Book Madness, a series of strange, rambling fictional dialogues based on conversations and real collectors Dibdin had encountered.

For instance, English book collector Richard Heber had eight houses bursting with over 146,000 rare books, a collection he spent a fortune on—around 100,000 pounds—beginning in 1804. Meanwhile, the book collecting of Sir Thomas Phillipps eventually landed his family in debt. Phillipps was obsessed with vellum manuscripts, and stated that he was on the hot pursuit of obtaining one copy of every book.

Ironically, Bibliomania; or Book Madness was widely popular among Dibdin's fellow book lovers, with collectors getting in reckless bidding wars at auctions over a copy. The book is said to have spurred a 42-day auction at the 1817 Roxburghe sale.

To read the complete article, see:
Bibliomania, the Dark Desire For Books That Infected Europe in the 1800s (www.atlasobscura.com/articles/bibliomania-the-dark-desire-for-books-that-infected-europe-in-the-1800s)

This week's Featured Web Site is Swedish Coppers.