About Us
The Numismatic Bibliomania Society is a non-profit organization devoted to the study and enjoyment of numismatic literature. For more information please see our web site at coinbooks.org
Subscriptions
Those wishing to become new E-Sylum subscribers (or wishing to Unsubscribe) can go to the following web page link
Membership
There is a membership application available on the web site Membership Application
To join, print the application and return it with your check to the address printed on the application. Print/Digital membership is $40 to addresses in the U.S., and $60 elsewhere. A digital-only membership is available for $25. For those without web access, write to:
Terry White, Treasurer
Numismatic Bibliomania Society
P. O. Box 39 Hilliard, OH 43026-1278s
Asylum
For Asylum mailing address changes and other membership questions, contact Terry at this email address: terrywhite5475@yahoo.com
Submissions
To submit items for publication in The E-Sylum, just Reply to this message, or write to the Editor at this address: whomren@gmail.com
BUY THE BOOK BEFORE THE COIN
New subscribers this week include: Mark Johnson and Stuart Williams. Welcome aboard! We now have 2,042 subscribers.
This week we open with a headline lot from the Kolbe & Fannning 2017 New York numismatic literature sale, and one new book. Other topics this week include the Wulfing collection, Purple Heart medal legislation, the Barber Wolfe Tone piece, dealer Silas C. Stevens, Operation Bernhard counterfeiter Adolph Burger, the Carnegie Hero Fund and its medals, modern fakes of ancient coins, and lots and lots and lots of coming auction highlights.
To learn more about the Thian Master Album, Richard Yeoman's Twenty-Five Most Useful Numismatic Books, the Newman Money Museum, the orange peel effect, corpses on holiday, a 1964 Morgan dollar hub analysis, the Lost in Space Robot dollar, the Coin Heist movie, Una and the Lion, mudlark permits, the silver stater of Eminakos, the Swedish Palmstruch of 1666, a globus cruciger, Frank's faleristic library, and the rude gesture of Confucius, read on. Have a great week, everyone!
Wayne Homren
Editor, The E-Sylum


Here is one of the U.S. highlights of Kolbe & Fanning's 2017 New York sale - a magnificent Thain Confederate Currency album. -Editor
The catalogue for Kolbe & Fanning's 2017 New York Book Auction has been posted to the firm's online bidding platform at auction.numislit.com. Every lot is illustrated in color and absentee bids can be placed at any time prior to the sale. Live internet bidding will be available during the sale itself through the same platform.
One of the highlights of this year's sale is an original copy of Raphael Thian's enormously important work The Currency of the Confederate States of America, Its Issues, Types and Series. This remarkable book, produced in very limited numbers beginning around 1885, is Thian's magnum opus, exploring the paper money issues of the Confederacy in great detail and illustrating the text with actual specimens of Confederate paper money. The volume comprises not only a textbook on the subject, but a collection of the notes themselves: this particular example includes 297 specimens of Confederate currency, with only six of the rarest being 19th-century photographic reproductions. It is one of only a few such "Master Albums" in private hands.
Raphael P. Thian (1830-1911) worked as chief clerk for the Adjutant General's Office of the United States Army. He produced several works on the subject of Confederate currency, all of which were published in very small numbers. His 1880 Register of Issues of Confederate States Treasury Notes... has long been regarded as one of the rarest substantial works in American numismatics. Unlike Thian's earlier works, the Master Albums sought to illustrate every variety of Confederate note issued, including watermark and plate variations and other differences deemed too minor to be included in an album more concerned with types. These Master Albums are usually undated, though three known examples bear presentation inscriptions dated between 1906 (this copy) and 1908. Given that Thian died in 1911, the Master Albums represent Thian's final word on the subject that had fascinated him for so much of his life.
Thian once wrote that "the history of the purse is as valuable as that of the sword." As numismatists, we tend to agree. This example of a Master Album would constitute an extraordinary addition to even the most advanced numismatic library or collection of Confederate currency.
Printed copies of Kolbe & Fanning's 2017 New York Book Auction have been mailed to active customers on our mailing list. A PDF of the printed version is also available on the main Kolbe & Fanning website at numislit.com for anyone wishing to download the sale or search by keywords.
The sale will take place on Saturday, January 14, 2017, beginning at 12:30 p.m. eastern time, at the Waldorf-Astoria Hotel in Manhattan in conjunction with the 2017 New York International Numismatic Convention. Please contact David Fanning at df@numislit.com with any questions.
I concur that this is "one of the rarest substantial works in American numismatics." That qualifier "substantial" is important; while there are plenty of ephemeral and lesser items that may be unique, the Thian Master Album is one of the most important works ever produced on American numismatics, and it's a legendary rarity. This is a rare opportunity to acquire a numismatic library centerpiece. -Editor
To visit the Kolbe & Fanning web site, see:
www.numislit.com
Several collector pals who already have the first three volumes of Borna Barac's excellent series, "Reference Catalogue of Orders, Medals and Decorations of the World", have asked on multiple occasions when the final book, Vol. 4 of the identification and price catalog will be published. After several years in preparation they are now finally available and as the Euro is so low these days, the book is less expensive by at least $20 even though it is the largest volume so far, 576 pages with 7000 color pictures of ODMs (Orders, Decorations & Medals)! Each book measures 6 3/4" x 9 1/2".
I've ordered a quantity for So. Calif. Orders & Medals Society members for delivery at the December meeting later this month, but should any E-Sylum reader want a complete set, I'll be glad to supply it. The cost for a four volume set is $325 postpaid and insured for shipment within the USA, if paid by check or money order; $335 if paid by Paypal. For shipments to California addresses, add 9% sales tax. Foreign shipment is not available, but I can refer foreign buyers to a European supplier. We will likely have safer and faster mail service in a quantity shipment, than if the publisher mails single copies which are more easily lost in transit from Europe. Due to the lower Euro, a four volume set is now about the same price as most of us paid for the first three volumes only, thus it's a good time to buy all four as exchange rates can reverse. Books are shipped from Europe to California, then I'll trans-ship, so kindly allow about 30 days for delivery, especially during the holiday season please. 1/2".
Since late 1988 when I began to build my faleristic library, I've spent multi-thousands on hundreds of books on individual countries, many being quite scarce or rare. I'd not want to give those up, but for someone who would like a handy desk top ODM reference and price guide for just about every order insignia or medal one would normally see, this handsomely produced series fills the bill nicely. Highly recommended. 1/2".
Reference Catalogue Orders, Medals and Decorations of the World to 1945. By Borna Barac. 1/2".
Volume 1. More than 3500 color illustrations, countries A – D, 360 pages. Includes Afghanistan, Albania, Argentina, Austria, Belgium, Bolivia, Brazil, Bulgaria, Chile, China, Colombia, Comoros, Croatia, Cuba, Czech, Dahomey. APPENDIX: Austrian WWI insignia, Croatian WWII insignia and Bulgarian insignia. 1/2".
Volume 2. More than 5500 color illustrations, countries D – G, 488 pages. Includes Denmark, Dominican Republic, Ecuador, Egypt, El Salvador, England (United Kingdom), Estonia, Ethiopia, Finland, France, Germany (Anhalt, Augsburg, Baden, Bavaria, Brandenburg-Bayreuth, Brunswick, Bamberg, Bremen, Danzig, Frankfurt, Hamburg, Hannover, Hanseatic cities, Hessen, Hohenlohe, Hohenzollern, Isenburg-Birnstein, Cologne, Limburg, Lippe, Lübeck, Mainz, Mecklenburg, Nassau, Oldenburg, Prussia, Reuss, Saxony). 1/2".
Volume 3. More than 6000 color illustrations, countries G-P, 480 pages. Germany continued (Schleswig-Holstein, Schwarzburg- Rudolstadt & Sondershausen, Thuringen, Thurn und Taxis, Trier, Waldeck, Westphalia, Württemberg, Würzburg, German Empire, Third Reich), Greece, Guatemala, Haiti, Hawaii, Honduras, Hungary, Iceland, India incl. Princely States, Indochina (Annam, Cambodia, French Indochina, Laos), Iran, Iraq, Ireland, Italy (Lombardy, Lucca, Mantua, Naples & Sicily, Modena, Parma, Rome, Sardinia & Kingdom of Italy, Tuscany, Venice), Japan, Korea, Latvia, Lebanon, Liberia, Lichtenstein, Lithuania, Luxembourg, Madagascar, Mexico, Monaco, Mongolia, Montenegro, Morocco, Netherlands, Nicaragua, Norway, Panama, Paraguay, Peru. 1/2".
Volume 4. More than 7000 color illustrations, countries P – Z 576 pages. Peru, Philippines, Poland, Portugal , Romania, Russia, San Marino, Serbia & Yugoslavia, Slovakia, South Africa, Spain, Sweden, Switzerland , Thailand, Tonga,Tunisia, Turkey, United States, Uruguay, Vatican Venezuela, Yugoslavia (WW II), Zanzibar , Chief's Medals of British Empire, Bhutan, Costa Rica, Cameroon, Jordan, Malaysia – Johor, – Kedah, – Kelantan, – Sarawak , Nepal, New Caledonia, Syria, Tadjourah.
For more information (including sample pages of the earlier volumes), or to order from the publisher, see:
www.ormedec.com
Scott Miller writes:
The latest additions to the Newman Numismatic Portal are videos of the Newman Money Museum. Project Coordinator Len Augsburger provided the following report. Thanks. -Editor
For those who have not had the opportunity to visit the Newman Money Museum at Washington University in St. Louis, a 12-minute overview video is now available on the Newman Portal. Brief remarks from Eric P. Newman are interspersed throughout and provide Eric's rationale and thinking behind the museum project. Although the Newman Money Museum certainly contains any number of numismatic treasures, a closer look reveals the true challenge – to think more deeply about how societies physically interact with money, and how money conveys more than just monetary value. While the heyday of bank-based numismatic museums (the Chase Manhattan, the National Bank of Detroit, and others) is long gone, the Newman Money Museum continues on at Washington University in St. Louis, and this presentation provides an opportunity for anyone to make a virtual visit.
In addition to the overview video, individual videos of each separate exhibit in the museum have been posted, as well as the famous "talking Ben Franklin" animatron that greets museum visitors.
Link to Newman Money Museum videos on Newman Portal:
https://nnp.wustl.edu/library/multimediadetail/515508
Here are selected stills from the videos. There are 30 in all - enjoy! -Editor
Len Augsburger writes:
To view the Wulfing collection video, see:
John Max Wulfing Coin Collection (https://classics.artsci.wustl.edu/media/wulfing-coin-collection)
or
The John Max Wulfing Coin Collection (https://nnp.wustl.edu/library/book/524382)
Please see at the end of this note an email notice received from Fred Borch, President of the Orders & Medals Society of America (OMSA). It concerns new proposed federal legislation to ban the collecting of awarded Purple Heart medals, a keystone of American medals collecting.
Medal collecting numismatists everywhere would appreciate E-Sylum's influential readers and other numismatic groups, publications and individual collectors to help in publicizing this ill-advised attempt to quash an important aspect of medal collecting, and also an infringement of all our private property rights. We ask for everyone's support by contacting the government officials listed in Mr. Borch's email to express opposition to the proposed legislation.
For those unfamiliar with attributed American military medal collecting, see the two attached photos of a World War Two posthumous Purple Heart. It was awarded to Seaman 1st Class Joseph H. Mills who was killed in action on April 12, 1945 when his ship, the destroyer USS Mannert L. Abele, was sunk in a Japanese kamikaze attack during the battle for Okinawa. His Purple Heart was posthumously presented to his widow, Mrs. Marie Mills, of Cambridge, Massachusetts.
In a perfect world his PH would be held in perpetuity by his family to be remembered and honored. But in the real world that's not often the case. Families don't always stay together and ancestors can be forgotten after a few generations. Close family members die, then with no one to recognize or care about the medals, most are sadly trashed. Fortunately some are saved and come to market via garage sales, flea markets or estate auctions where medal collectors acquire them. That's when the fun begins, not only with Purple Hearts but with all attributable medals.
We research the history of the medal, where it was made (like mint-mark collecting) along with the details surrounding the award. That having been done, we talk about, exhibit and often publish the results in collector journals and elsewhere, thereby memorializing the recipient's service and often valorous act for the public record. Doesn't that make more sense than banning and banishing many tens of thousands of these historical artifacts to either the trash bin or to attics and basements in musty museums or warehouses where they'll likely not be appreciated, rather more likely never to be seen again? Medal collectors are by definition preservationists. No one appreciates them more than we do.
Another ban instituted in the recent past on the buying, selling and consequently the public collecting of Medals of Honor still stands, though Medals of Honor are the personal property of the recipients, their heirs and assigns. This unfortunate law has stopped dead the legal purchase of Medals of Honor along with their study and exposition. Most in the medal collecting community agree that the MOH ban is an unconstitutional infringement of private property rights but to date the prohibition has not been challenged in court, thus it continues in force. Now it's to be the Purple Heart. What will be next?
If there ever was a time to mobilize against such foolish, ill-informed regulation, that time is now. We ask all medal collectors and sympathetic numismatist friends and colleagues help us oppose this legislation. Please read the details below to learn how to help. Many thanks to all.
Sincerely, Frank Draskovic
President, Southern California Orders & Medals Society (SOCALOMS)
Here's the letter to OMSA members. -Editor
--Dear fellow OMSA members:
First of all, thanks to (Krause Publications' monthly magazine) Military Trader's editor John Adam-Graf, who has already been mobilizing Military Trader readers against the latest challenge to our hobby. Some of what I am using in this message to you comes from John's recent blogging on the topic, so he deserves the credit for being one of the first to see the danger to us as medal collectors.
In September 2016, Member of Congress Paul Cook, a Republican from California, introduced legislation (H.R. 6234) that would make it a crime (a misdemeanor, not a felony) to buy, sell, or trade any Purple Heart awarded to a member of the armed forces. Cook's legislation was referred to the House Committee on the Judiciary, where it will be examined.
Congressman Cook is a retired Marine colonel, and he feels strongly that there should be no buying or selling of Purple Hearts that have been awarded. His rationale is that the Purple Heart "holds a special place of honor" as a symbol of "the great and sometimes ultimate sacrifice of American service members." Note that Cook's legislation would not prohibit the buying and selling of all Purple Hearts. Rather, it would only prohibit the buying and selling of those actually awarded to individuals. For us collectors, however, as we are chiefly interested in medals linked to a recipient, Congressman Cook's legislation has the potential to strike at the heart of collecting Purple Hearts.
I personally agree with Congressman Cook's conviction that the Purple Heart is special and is deserving of both protection and preservation. That's why I collect them, as do many of us in OMSA. All of us, without exception, cherish the Purple Hearts in our collections, and seek to honor the recipients of those medals. That's why prohibiting the buying and selling of Purple Hearts---or any US decorations for that matter---is not going to make them any more special. Or protect or preserve them more. On the contrary, Cook's proposed legislation is going to harm veterans and their families, and collectors. As John Adams-Graf puts it in Military Trader: Cook's legislation "is an affront to the liberty of veterans to decide how to dispose of their medals or of the collectors who desire to purchase and preserve the medals."
For those of you who are not familiar with how legislation gets enacted, Congressman Cook's proposed ban on Purple Heart buying and selling is now with those Members of Congress on the Committee of the Judiciary. You can find a list of those members here:
http://omsa.us14.list-manage.com/track/click?u=f26f90cbfb760fa565e4c6e06&id=00aa154551&e=cbe2b0dcb0
At this point in early 2017, all OMSA members who feel that this legislation is misguided should write to the Judiciary Committee. You also should write to your local Member of Congress, even if that person is not on the Judiciary Committee. Why? Because if Representative Cook's proposed legislation makes it out of the Judiciary Committee and on to the floor of the House, your Representative will be voting on it.
Here is a proposed letter that John Adams-Graf sent to Military Trader readers; I've modified it slightly but I did not change the tenor of the letter. Any OMSA member is welcome to copy and use it. I have already used the letter and mailed it to Representatives Goodlatte and Conyers. You should do so too. Note that you will need to send two copies of the same letter because Representatives Goodlatte and Conyers have different addresses and are from different political parties. A third letter could go to your own Member of Congress in your congressional district.
Here's the sample letter. -Editor
For more information about OMSA, see:
www.omsa.org
To read the earlier E-Sylum articles, see:
U.S. HOUSE BILL WOULD BAN PURPLE HEART SALES (www.coinbooks.org/esylum_v19n48a26.html)
DICK JOHNSON ON THE PURPLE HEART LEGISLATION (www.coinbooks.org/esylum_v19n49a19.html)
The Swedish Coppers Web Site

Chris Bower writes:
A note on the site says it was just updated November 13, 2016. I agree - it's nicely done. -Editor
Mark Johnson writes:
To read the earlier E-Sylum article, see:
FEATURED WEB SITE: SWEDISH COPPERS (www.coinbooks.org/esylum_v19n49a32.html)
Horace Grant's Rhode Island Ship Medal

Jeff Rock of San Diego writes:
Thanks - I wasn't aware of this connection. -Editor
To read the earlier E-Sylum article, see:
HORACE MAITLAND GRANT (1873-1960) (www.coinbooks.org/esylum_v19n47a11.html)
More on Signing Books
Gary Beals writes:
To read the earlier E-Sylum article, see:
NOTES FROM E-SYLUM READERS: DECEMBER 2, 2016 : On Serially Numbered Numismatic Books (www.coinbooks.org/esylum_v19n49a11.html)
Query: Authentic or Copy?

Dillon Sheehan writes:
Can anyone help? -Editor
India's New Banknote Printing Questioned

Kavan Ratnatunga forwarded this article with questions about India's printing of banknotes to replace the newly withdrawn denominations. -Editor
To read the complete article, see:
Re-monetisation Debacle: Why Didn't the RBI Print the New Notes At Foreign Printing Presses? (http://thewire.in/85597/re-monetisation-debacle-new-notes/)
Regarding the "Wolfe Tone" trial piece from the Charles Barber estate we discussed back in 2001, Gawain O'Connor writes:
Saul Teichman writes:
Here are the responses compiled on uspatterns.com. The links are broken, so i haven't bothered making them clickable. -Editor
Thanks to the Numismatic Bibliomania Society and also Andy Lustig, we have found out that the image on the cardboard trial is that of Theobald Wolfe Tone.
Other responses include the following.
Harold Welch writes: "Wolfe Tone (1763-1798) was an Irish lawyer who was an original founder of the United Irishmen, a group dedicated to leading an Irish uprising against the British. Tone was a disciple of Thomas Paine and a friend of James Madison (who was serving as American Minister to France). Tone was in France trying to persuade the French Government to invade Ireland, assuring them that an invasion would be accompanied by a general uprising of the Irish people against the hated English.
Eventually, an invasion fleet of 143 sail and 15,000 men was dispatched accompanied by Tone as "Adjutant-general Smith." Bad weather and poor seamanship led to the dispersal of the fleet before it ever landed. Despite Tone's efforts, the French would never commit to anything further than a few minor raids. Tone was captured on one of these raids and sentenced to hanging. On the day before he was scheduled to be executed he cut his throat with a penknife and died of the wound a few days later, November 19, 1798.
I have no knowledge of the medal in question or what interest Charles Barber may have had in Wolfe Tone."
David Fanning writes: "Theobald Wolfe Tone is the founder of modern Irish Republicanism. He led the United Irishmen, a non-sectarian movement which was devoted to driving the British out of Ireland. He was a Protestant, as were a number of other leaders of the movement, giving the lie to the British notion that the conflict is all about religion. The Uprising they led in 1798 was unsuccessful, and Tone and the other leaders were condemned to death. Tone took his own life in prison under very weird circumstances--some believe he was murdered. All that said, I don't know anything about the pattern trial."
David Lange writes: "Stylistically, the piece illustrated does appear to be the work of Charles Barber. The proportional size of the busts to the borders indicate that it was a pattern gold dollar or a token of similar size. The date 1798 suggests that it may have been intended as a commemorative piece to be issued in 1898. A check of the Congressional Record for 1897-98 might turn up some clues."
Finally, NBS Board member Bob Metzger adds these web references: "There's some background info on Wolfe Tone at
http://www.uhb.fr/langues/cei/tone.htm
You can buy a miniature of him at:
http://www.iol.ie/mithril/princeaugust/ihs7/
He also appears on an Irish postage stamp.
We wish to thank everyone who responded.
Here's the Token Catalog lot description. -Editor
WOLFE TONE 1798 / (man facing left)
(crossed U.S. & Irish flags)
TC-54447 *** Gilt brass. This medal was issued by Irish Americans? Photo is courtesy of ebay seller Xonumia.
To read the complete description, see:
TokenCatalog #54447 (http://tokencatalog.com/token_record_forms.php?action=DisplayTokenRecord&td_id=54447&inventory_id=30684&attribution_id=54821)
Saul Teichman writes:
Thanks, Gawain! Can anyone tell us more? -Editor
Emily Pearce Seigerman told us all about the exhibit, and gave us a behind the scenes introduction to an educational program in the storage vault. Well, us, because I brought a friend with me.
Since this is a rambling blog anyway, he is certainly worth a few words. I met Brandon online a couple of years ago when I joined the World Numismatic Internet Society, at that time he was the news letter editor, which I have inherited from him as of this year. Over the last few months, we exchanged coins and ideas with Brandon, ok, let's be honest, mostly he sent me great stuff. Since I knew that he lived in the area, I thought it would be a great idea to meet in person for the first time, and what else to do than visit a numismatic exhibit. It is because of Brandon that this time I have decent pictures to post.
Emily had a number of things lined up for us. It was interesting to find out that it is a hands-on exhibit, offered to the public on designated days, and it is meant to be touched.
As a collector, I think I know enough about money, so it was even more impressive that I have not touched any of the objects before which Emily showed me.
We started with replicas of old Greek coins, then an enlarged version of the Athenian owl. This was fantastic, I had no idea what it looks like or feels like, this replica gave me a great idea. It was about as big as a plate, so even the small details can be felt.
Another similar experience was a 3d printed version of a Euro coin, much larger than the original, about 5 inches diameter. It was interesting to feel a coin, currently in use and have a sense of what it is like. The coin itself is hard to figure out, I can recognize the number one on it, but the rest is too small to touch.
After I had a chance to go through the money exhibit, we went to another room which was full of numismatic books and magazines. It was both exciting and humbling. What did I get out of it? If I say nothing or not much that is farthest from the truth, even though I didn't really get to flip through the books. I took one book and scanned a page with my phone, I got a very readable page. But the most important thing here was just to be able to touch all these books. The smell and touch of books is always exciting to me. And the fact that this is very achievable to just ask for an appointment, come in, and be able to scan and read any of the books. Of course, it would take me much much longer just to read a few articles, but I wouldn't mind to spend a few afternoons there. There are many books in other languages, which may even help me with my current research.
Here I would like to thank the entire staff of the National Numismatic Collection to make this tour available, and for spending the time to show it to me and answer all the questions. You are doing an outstanding and unique work, please continue this program, it is truly special for blind people.
To read the complete article, see:
National Numismatic Collection at the Smithsonian (http://blindcoincollector.com/2016/11/13/national-numismatic-collection-at-the-smithsonian/)
Top: Orange peel effect is evident on a proof 1886 double eagle coin even after the die had been proof polished to a mirror finish.
Bottom: An 1908 eagle proof with less effect, evidence it has occurred in both centuries.
Photos: Heritage Auctions.
Orange Peel. A numismatic item with an uneven granular surface similar to that of an orange. Such a surface is most evident in the field of a coin which should be smooth, but can occur on the entire surface. While rare, is has been observed on both 19th and 20th century proof coins. Authorities believe the condition is due to an excessive grain size abnormality introduced by heat treating of the metal during the ANNEALING of planchets before coining. Numismatist Roger W. Burdette stated in an 1981 article "It results from a shifting of individual coarse grains relative to one another, in extreme cases to such an extent that the grain boundaries become apparent to the naked eye."
CLASS 08.9
Dick adds:
Mark Borckardt writes:
1862 1C
NGC 1862 MS 64. Attractive iridescent orange-peel toning about the obverse periphery.
Thanks. I hadn't encountered this expression before, but it makes sense. Dick's creating a very valuable numismatic reference work. -Editor
Silas Curtis Stevens is one of the hallowed old time coin, stamp and curio dealers. He ran a coin dealership and published a 32-page coin catalogue, which was expanded to 48 pages in 1906, and 64 pages in 1909. Those familiar with him in American numismatic history probably think of him much the same as I do, with a romantic view holding him in high esteem as one of the old time greats. He was one of the early full time dealers in Chicago starting his trade in coins, paper money, stamps and curios about 1877. Numismatic literature collectors are familiar with the old fixed price coin books he published with S. C. Stevens & Co., Chicago, Illinois printed on the front covers. We peruse these antiques with fondness and affection and impart the same sentiments to "old Stevens" thinking of the venerable dealer who died at age eighty-two with tender devotion as we would our own grandad. Most American numismatist will recall and agree with this very same term of endearment popularized by Farran Zerbe in his August 1906 essay in The Numismatist, "A Jaunt Across the Continent" where he calls Stevens "the grand-dad of the dealers".
O, but how deceived we are! Research will show that concealed beneath his benevolent surface lies a man capable of willful corruption and criminal behavior. What emerges is a puzzling man, i.e., puzzling to us since he appears to have had two sides to him; on the one hand, he was always known to be kind, supportive, and gracious within the ANA; on the other, in his private life, a ruthless scam artist. What perplexes us most is that he never seems to have done these bad things to become rich as one might assume leaving us puzzled about his motives. Historians and archaeologists can only uncover facts and artifacts and attempt, the best they can, to reconstruct the context, lives, customs, cultures, communities, and behaviors based upon our current knowledge in order to bring the facts and artifacts to life with meaning and appreciation of what they are and represent. Silas Curtis Stevens is one of those people who surprise us and at times disappoints us since we see in him something better having far greater capability of worthy deeds than some of the things he had done. On closer examination we shall attempt to peer into the mind, heart and soul of Stevens in a sincere effort to learn what made him behave badly when he did.
He was born near Dover, Maine, on October 21, 1837, son of Sylvanus (Sylvester) Boardman Stevens (1804-1870) and Rebecca Proctor Bunker (1802-1886). He was born into an old colonial American family with ancestors who fought in the Revolutionary War.
During the Civil War he enlisted as a member of the Regiment, Chicago Board of Trade Battery, Light Artillery, in July 1862, and served as a private. He joined the militia at the outbreak of the Civil War and was assigned the post of chief-clerk for General Crook. Unwittingly, years later Stevens was to become a general crook himself. Nevertheless, in 1864, he was transferred to the same post under General Garrard. The following year he was detailed to General J. H. Wilson, Calvary Corp, Army of the Mississippi, as chief clerk for Major McBurney. After the surrender of Lee, he mustered out on July 1865.
In 1877 he purportedly began business as a coin and stamp dealer. However, young Stevens also engaged in other less noble pursuits, one of them cheating and defrauding people out of their money. On October 24, 1878, he was one of the principals in a land scam. He and his partners sold land at a high price which turned out to be swamp land.
In 1880 he formed a partnership with Louis F. Lindsay under the firm Stevens & Co., with offices at 30 Tribune Building, Chicago. Later the firm moved to 90 Randolph Street, Chicago. Since we know that is his address we also know that Randolph Street is the well-known auction store district of the Pawnbrokers. Consequently, we can infer that Stevens & Co., in the early years was a pawnbroker firm. The sale of coins sold at auction in 1881 reported to Frossard by Markus was most probably that held by Stevens himself. Sadly, this is another series of coin auction sales missed by numismatic historians.
He applied for membership to the ANA in 1892 and is member no. 62. His name appears in the February 1892 issue of The Numismatist in list no. 14 as no. 364.
In the famous essay, "A Tour Among the Dealers," January 1895 issue of The Numismatist, page 11, we read : "Stevens & Co. are found on the third or fourth floor of a large office building in the business center. The Co. we have never seen, but Mr. Stevens is nearly always on deck entranced behind a line of counters and show cases with a big fire-proof [safe] on hand. He is a bearded philosopher of a social type and when stamps and coins and idiotic inquirers are not absorbing his time, is always ready to discuss finance, religion anarchism, or other weighty topic without gloves."
In October 1916 Elmer Sears proposed to make Silas C. Stevens an Honorary Member of the ANA, and it was passed unanimously by Wayte Raymond, Henry Chapman Waldo Moore, Dr. George French, Howland Wood and other notables. In 1917 he was made a corresponding member of the Chicago Historical Society (CHS). He made several donations to the CHS including a pocket photo album containing nine photographs of his friends during the Civil War.
He died on April 26, 1919, at his home in Chicago.
To read the complete article, see:
STEVENS, SILAS CURTIS (https://sites.google.com/a/numismaticmall.com/www/numismaticmall-com/stevens-silas-curtis)
The experience, Adolf Burger would later recall, was like being "corpses on holiday." Imprisoned in the Sachsenhausen concentration camp north of Berlin, he was detailed to Operation Bernhard, a massive Nazi plot that relied on concentration camp inmates to forge British currency.
The fake bank notes — a total of more than 130 million pounds — were to be dropped by Luftwaffe airplanes over England in an attempt to upset the British economy. Although ultimately aborted, the top-secret plan, unknown at the time even to the camp commandant, is believed to have been one of the largest attempts ever at financial sabotage. "It was a forgery factory," said Margaret Shannon, a Washington-based research historian who collaborated on a book about the episode.
Because the scheme depended on the labor and skill of inmates — craftsmen, bankers, at least one professional counterfeiter and book printers such as Mr. Burger — the prisoners received some special privileges, such as the provision of blankets, civilian clothing, cigarettes and extra food. But they knew that at any time they might be killed, and it was only amid the chaos as the Allies advanced in 1945 that they escaped execution.
"In a way, it was worse than Auschwitz because we knew for certain they were going to kill us because of what we had done," Mr. Burger later told the Israeli newspaper Haaretz.
Mr. Burger, whose account of Operation Bernhard was later dramatized in the Oscar-winning Austrian film "The Counterfeiters," died Dec. 6 in Prague. He was 99.
Mr. Burger was born on Aug. 12, 1917, to a Jewish family in Velka Lomnica, a village in what was then Austria-Hungary and is now northern Slovakia. Trained as a typographer, he did his earliest counterfeiting as a member of the Communist underground, producing false baptism papers in an effort to help Jews survive persecution.
Mr. Burger was arrested in 1942, the day before his 25th birthday, and deported with his wife, Gisela, to Auschwitz, where she perished.
"I had two choices: either to go and touch the barbed wire with 1,000 voltage in it and be dead in a second, or stay alive," Mr. Burger later said in a radio interview cited by the AP. "I chose life, so I can tell everyone what they have done here."
Mr. Burger spoke frequently with students about the Holocaust and was interviewed along with other survivors in the book "Taking the Stand: We Have More to Say," by Bernhard Rammerstorfer.
Mr. Burger expressed conflicting emotions about his experiences in the counterfeit operation. In 2007, he told Haaretz, "the important thing was to survive. We didn't care about the others in the camp. I did not sell my soul and was not a hero. I worked in order to survive."
But two years later, speaking with the Telegraph, a British newspaper, he said that "of course it was terrible and I think we all felt guilty about it."
To read the complete article, see:
Adolf Burger, survivor of Nazi counterfeiting operation, dies at 99 (www.washingtonpost.com/world/europe/adolf-burger-survivor-of-nazi-counterfeiting-operation-dies-at-99/2016/12/08/acca3698-bd5a-11e6-91ee-1adddfe36cbe_story.html)
The first impression of the photographs of the two hubs is a very good rendition of the obverse and reverse design. There were no existing hubs or working dies of the pre-WWI Morgan dollar since all previous hubs and dies were destroyed by the Mint in 1910. The most accurate rendition available therefore were the struck Morgan dollars. Photograph enlargements of the obverse and reverse of the coin of six to eight times could then be traced onto a plaster basin (plastilene) to prepare a positive model, complete with letters and new date of 1964.
It is not known whether the Chief Engraver or an assistant engraver prepared the models and subsequent steps to the final hubs.

(left) 1902-O VAM 31A Olive Branch Bent End,
(right) 1964 Morgan Dollar Hub, Bent Branch
The first step was to enhance the two available obverse and reverse photographs with a computer photograph program. It turned out that the photographs of the two hubs were taken at a slight angle with the hub faces middle in focus but the top and bottom parts slightly out of focus. So detailed examination was confined mainly in the clearer photograph center slice. The obverse hub was of the III3 type design used from 1879 thru 1904, with unevenly divided ear rear. The hair strand fineness appeared to match the normal Morgan dollar, but it could not be determined if the wheat leaves had the required fine lines or the cotton bolls with dots. The peripheral lettering appeared to match closely the letter designs of a Morgan dollar coin, but the letters at the top could not reliably be checked based on the photographs.

(left) 1902-O VAM 31A MER Letters,
(right) 1964 Morgan Hub Different Shape MER
See the article online for Van Allen's conclusions, and check out the acccompanying video on the history of the coin. -Editor

The 1964 Morgan Dollar Hubs
To read the complete article, see:
Classic US Coins – A Design Analysis of the 1964 Morgan Hubs (/www.coinweek.com/recent-articles-video/classic-us-coins-design-analysis-1964-morgan-hubs/)
'CBS Sunday Morning' visits Hero Fund
to film segment on its history and work
CBS Sunday Morning, the long-running staple of the CBS television morning lineup, is featuring the Hero Fund in a segment that was scheduled to air in late November. The network sent crews to Illinois and Pittsburgh to document Hero Fund activities as part of a story on the history and work of the Commission, and central to the piece is recognition of the heroes who have been honored and supported through the vision of Commission founder Andrew Carnegie.
Correspondent for the segment is National Public Radio's Scott Simon, long-time host of Weekend Edition Saturday and acclaimed journalist, author, and guest contributor for CBS Sunday Morning. The show has an estimated six million viewers.
Filming began in late August over a three-day stretch at events in southern Illinois that included presentations of the Carnegie Medal to newly named awardees, interviews of medal recipients and the people they rescued, and a memorial event that honored past Carnegie heroes.
In September, the Hero Fund hosted Simon, producer Amy Wall, and the film crew at its offices in Pittsburgh. The two-day visit and shoot included interviews with Mark Laskow, Commission chair; Walter Rutkowski, president, and Linda T. Hills, a member of the Commission who is also the great-granddaughter of Andrew and Louise Carnegie.
A location shoot followed in Springdale, Pa., at the memorial for the victims of the 1904 Harwick mine disaster, which, claiming 181 lives, remains one of the worst mining disasters in U.S. history. Rescue activity during the disaster—only one miner survived—served as impetus for Carnegie's establishment of the Hero Fund in the months that followed. Grace Abbs of Pittsburgh, the granddaughter of the lone survivor, Adolph Gunia, was interviewed on site, giving her impressions of the tragedy, its heroes, and its impact on her family through the years.
Simon, Wall, and all others from the network involved in the filming showed great interest in the Commission's work and said they were inspired by the accounts of heroism documented in the Hero Fund's files. Simon "Tweeted" to his 1.25 million followers of his experience, and Walls later made the effort to nominate a candidate for recognition.
Linda T. Hills, Commission member and great-granddaughter of Andrew Carnegie, shares a moment with correspondent Scott Simon in the Commission's offices during filming of a CBS Sunday Morning segment.
Grace Abbs, granddaughter of the lone survivor of the 1904 Harwick mine disaster, was interviewed at the disaster memorial in Springdale, Pa.
Thanks to Matt Campbell and Pat McBride of the Pennsylvania Numismatic Association for keeping me apprised of the air date. Check it out. -Editor
To watch the video, see:
Carnegie Heroes: A definition of selfless humanity (www.cbsnews.com/news/carnegie-heroes-a-definition-of-selfless-humanity/)
For more information on the Carnegie Hero Fund Commission, see:
www.carnegiehero.org
To many people it appears that the United States Mint has shifted away from its focus of producing circulating coinage for commerce in the United States and instead is trying to get as much money as possible from collectors by selling products at a large premium over face or bullion value. Some collectors have echoed concern about this as they are unable to purchase all products the Mint offers for sale due to the high cost of some of these items. Other collectors are concerned that the Mint is more focused on creating a profit for itself instead of providing collectors the opportunity to purchase items for their collections at reasonable cost. In this article I will give my opinion on the subject as an outsider, as I have not purchased any modern products from the U.S. Mint—either directly from their online store or from a dealer at a premium—for many years.
Traditionally, the Mint has issued numerous annual products, such as Mint Sets (containing one of each circulating coin produced that year at the Philadelphia and Denver mints) and Proof Sets (containing a single set that is specially struck with polished dies at the San Francisco Mint). In the 1980s, the Mint added bullion coinage in the form of the American Eagle program, and resumed the striking of occasional commemoratives (after a nearly 30-year hiatus).
In 1999 the very successful 50 State Quarters Program was introduced; in 2010 it was replaced by the America the Beautiful (national-park quarters) Program, which continues to this day and includes 5-ounce silver versions of the same designs. The Mint also introduced the Presidential Dollar program and the First Spouse gold bullion coins to honor former presidents and their wives. These programs concluded this year after the Ronald Reagan dollar was issued. Other coins, such as the 2014 gold Kennedy half dollar and 2016 gold centennial versions of the Mercury dime, Standing Liberty quarter, and Walking Liberty half dollar are additional examples of recent products. Most (but not all) of these issues come in both Mint State and Proof format.
The commemorative coin program of the United States is relatively modest compared to those of some other countries (such as Canada, Australia, and various island nations in the South Pacific). These countries issue literally dozens (if not hundreds) of different commemorative coins each year. For example, just in 2016, Canada has struck and sold commemorative coins with such varying subjects as American football, Star Trek, Canadian flora and fauna, Superman, and of course hockey.
These coins are not marketed to traditional collectors, but are instead marketed toward casual buyers of coins who are looking for a unique gift. While the coins are technically legal tender in Canada, they are sold at such a large premium over face value that it is highly unlikely they will ever be used for the traditional purpose of coins. In comparison, the U.S. commemorative program issues a limited number of coins each year honoring noteworthy subjects that are approved by Congress years prior to their issuance.
To read the complete article, see:
Thoughts on the United States Mint and Its Products (http://news.coinupdate.com/thoughts-on-the-united-states-mint-and-its-products/)
CM: For people who have never done your job--there have not been that many people in America that have been the Director of the Mint or the Principal Deputy Director of the Mint--what is a day in your work life like?
RJ: You know, boy, it's a busy day. There are lots of interesting things that we get to do at the Mint. I tell ya, it's been the privilege of a lifetime, really, to be here at the Mint for the past two years now. I wouldn't say that any day, that there's a certain rhythm to it. A lot of different things. We manage, essentially, three business lines with numi, bullion, and the circulating line. And then also, I think that protection is also a business line for us as well as we are entrusted with national assets at the mint. And so, it can vary across any of the issues that would come up in those lines in any given day.
CM: A few months ago you had a symposium, where members of the collector and dealer community met in Philadelphia. And it seemed like the Mint was trying to suss out a few key details to help out its numismatic division. What was your main takeaway from that event?
RJ: Well, the big take away I have from the symposium was the need for us to have this ongoing dialogue and engagement with the numismatic community. You know, we've had some declines in the community in sales and volume lately, and I think that we can help turn that around by being pro-active and engaging with the community... but also that we have a cross section of mutual interest in making sure that we have a vibrant, healthy numismatic community and that there are opportunities for us from all the different aspects of that community to make sure that we are working together as best we can to ensure that that community is healthy and that we have a strong numismatic market.
CM: It seemed that one of the observations that I made when I was at the event was that it seems that you really do have a conflict between the collector community - who can purchase the material directly from the United States Mint - and a segment of the rare coin industry's dealer community that tries to act as an interlocutor, which tries to be an interlocutor... you know, basically buying material, further enhance its value or collectibility, and then also market that material. How does the Mint strike a balance between these two different types of buyer?
RJ: It's one of the things that the Mint has tried to take as even handed an approach as possible. So, if you looked at all of the product on the numismatic side, we sell almost exclusively through the website. We do have a bulk dealer program, but it's only on really certain products. But the bulk dealers do buy 30% of what's out there. So they are a big important community to us as well.
But, if you'll notice that any of the first day drops and things like that, we sell it only through the website, right now, and we put household order limits and we try to really make sure that our individual collectors have the opportunity to take advantage of these coins.
To read the complete article, see:
CoinWeek Podcast #49: Q&A with U.S. Mint Principal Deputy Director Rhett Jeppson (www.coinweek.com/coinweek-podcast/coinweek-podcast-49-qa-u-s-mint-principal-deputy-director-rhett-jeppson/)
The Federal Reserve System controls the amount of money that circulates in the United States. The production, though, is done by the Bureau of Engraving and Printing, and the United States Mint. This video shows how much it costs to create dollar bills and coins.
To watch the video, see:
A penny costs 1.43 cents to make — here's what the rest of US currency costs (www.businessinsider.com/how-much-us-currency-dollar-bills-coins-money-cost-2016-11)
On January 6, a handful of teens will discover the value of error coins in Coin Heist, a Netflix original movie. In it, the foursome (described as "the hacker, the slacker, the athlete, and the perfect student") attempt a scheme involving extremely rare error coins.
Here's the backstory: During a class tour of the U.S. Mint, the headmaster of their prestigious private school is arrested for embezzlement, which, as it turns out, has left the school in dire financial straits. His son, a student at the school, joins forces with three classmates in a desperate attempt to restore the money. Recalling something they learned on their tour of the Mint, they come up with a plan: break into the Mint, strike a few error coins, and sell them for big bucks.
Of course, a few concerns about the subject matter do come to mind. How will the writers handle the moral ambiguity? On the one hand, the characters are not out to bilk actual money from the actual public, and the premise is the tried-and-true formula of "crime, but for a good cause!" Even so, the idea of teens resorting to crime to solve a problem won't sit well with everyone. And in the present numismatic landscape, where counterfeit U.S. coins are a very real problem, calling attention to the means of making fake coins isn't without its issues.
And of course, there's an aesthetic concern: the movie is a chance for the public to get a glimpse of the workings of the Mint, but how accurate will that glimpse be? In the trailer, the character Jason mentions breaking in and "printing" a few coins—is that just his own lack of knowledge, or will this be the numismatic equivalent of a cowboy movie with the soundtrack of the horses' hoofbeats out of sync?
We're pulling for the former. Coin Heist is based on a young-adult novel of the same name, written by Elisa Ludwig. Her bio on the book's webpage says, "She lives in Philadelphia with her husband and son, and though she cased the Mint while researching this book, she's never tried to rob it." So someone, at some point, has paid actual attention to how the Mint works.
To read the complete article, see:
"Coin Heist" Movie Features the Philadelphia Mint (http://news.coinupdate.com/coin-heist-movie-features-the-philadelphia-mint/)
To visit the film's web site, see:
www.coinheist.net
FOR CLASSICAL NUMISMATISTS any discussion of fake ancient coins is... a delicate subject. Dealers worry that fear of fakes will scare off potential collectors. Collectors worry that the prevalence of fakes could depress the value of their coins. In reality, most ancient fakes are not dangerous to an expert, or even to a well-informed beginner. In the eternal war between forger and authenticator, the good guys still hold the advantage.
"Some people differentiate between the terms "counterfeit" and "forgery", using "counterfeit" to refer to fakes created to circulate and "forgery" to refer to fakes created to deceive collectors."
--Reid Goldsborough
Counterfeits are almost as old as coinage. Ancient counterfeits circulated widely in a world where small change was often in short supply. Whether, cast, struck or plated, such fakes are still ancient coins, and many are quite collectable today. Modern fakes, on the other hand, are usually worthless, unless they are precious metal with some melt value, or examples of the work of famous forgers of the Renaissance and early modern eras.
Becker
The most famous ancient coin forger of the early modern era was Karl Wilhelm Becker (1772-1830), who produced high-quality, hand-struck struck fakes of some 300 different Greek, Roman and Medieval coins. Many of Becker's fakes were struck in tin or "white metal" (an alloy of tin, lead, antimony and other metals in variable proportions). But others were overstruck on worn ancient coins of low value, so the metal is actually authentic. He simulated wear on his coins by packing them in a box of iron filings attached to the axle of his carriage.
Becker always insisted that his work was not intended to defraud collectors, but only to make great works of numismatic art available to collectors of modest means. In 1824, the Austrian Imperial Coin Cabinet in Vienna acquired Becker's dies, and a detailed catalog of his work was published a century later (Hill, 1924). Becker fakes frequently appear (correctly attributed as fakes) in European auctions.
Peter Rosa
Peter Rosa (1926-1990) was born in New York City, where he lived most of his life. He served in the Coast Guard during World War II. After the war he worked in the Merchant Marine and often visited London, where he began collecting casts of magnificent ancient coins in the British Museum. He worked briefly for a metal stamping and casting firm, but he was mainly self-taught, learning die making and metallurgy from books and through trial and error (Sayles, 5).
In 1955 doing business as the "Becker Manufacturing Company" he began selling reproductions of ancient coins and Becker's fakes. Over the course of three decades, he produced many hundreds of different coin dies; some 331 were acquired by the American Numismatic Society (ANS).
To read the complete article, see:
CoinWeek Ancient Coin Series: Modern Fakes of Ancient Coins (http://www.coinweek.com/recent-articles-video/coinweek-ancient-coin-series-modern-fakes-ancient-coins/)
If you buy a Greek or Roman coin from a major auction house specializing in numismatic material your chances of acquiring a fake coin are relatively slight and for that assurance you usually pay a premium price. There are far more bargains to be had on eBay and far more fakes (masses of them in fact.) Some of these fakes are pretty obvious, others deceptively clever. The following advice is intended primarily for new or relatively inexperienced collectors but, having said that, I am continually surprised to see some experienced collectors and dealers throwing caution to the wind. Here then are my tips for minimizing your chances of buying fake ancient coins on eBay:
1.Private listings. Alarm bells should start to ring whenever you see that a seller of coins has opted for private listings. Never buy coins from any seller using private listings no matter how tasty the coins look. Nearly all purveyers who knowingly sell fake coins or who routinely mix bad with good, use private listings so that buyers cannot be alerted after the auction closes through their feedback. No doubt some honest coin sellers use private listings as well but let's face it, ancient coins are not blue movies and the occasional arguments coin sellers use to justify private listings are feeble and self-serving. Even if you see 100% positive feedback and strong bidding taking place do not be tempted. One of the most successful sellers of dubious ancient coins and artefacts on eBay had 99.5% positive feedback from over 4000 satisfied and , in many cases, deluded customers before being banned recently by eBay for engaging in schill bidding.
How do you know if a listing is private? Until recently it was dead easy, "User ID kept private" appeared at the top of the listing. Then eBay in their wisdom decided to change the format of listings and the prominence of this useful bit of information disappeared. Nowadays you have to scroll down to the very bottom of the listing and in very small print you'll see "this is a private listing", so many eBayers probably start bidding without realising the auction is private. You can also click onto bid history to ascertain if the listing is private, or you can click onto the seller's feedback to see if they routinely use private listings. The reason the fakes' sellers like private listings is because when the buyer eventually leaves feedback you are not able to see what they've purchased and so they cannot easily be alerted to the fact that they've bought a fake. And if the fakes' seller also opts for private feedback you won't even see the buyer's ID.
Having established that private listings are a no-go area, study the seller's feedback. Avoid sellers with just a handful of feedback ratings especially if they're for penny purchases, or not for ancient coins at all, or are for low grade ancients and suddenly the guy has some mouth-watering stuff for sale.
A little homework on a seller's feedback can make you pause. One prolific purveyor of fake ancient coins appears to be based in Australia and his User ID even manages to sound a bit Aussie. But check his feedback and you find the guy is actually based in Belarus, or at any rate that's where his nasties are shipped from (see tip 5 below regarding exotic locations.) Another seller who caught my eye had a celtic-style tetradrachm of Philip III of Macedon and a tet of Leontini in Sicily, both in high grade. But when I checked his feedback I found he'd bought them recently from a seller in Germany who clearly lists his coins as repros. In re-selling the coins he omitted to mention that they were repros but he didn't say they were genuine either (thus preparing his fall-back position in the event of his buyers complaining.) He sold one coin for £51 and the other for £156, absurd sums for the genuine articles but not bad considering he'd paid the guy in Germany just £7.99 for each.
Another useful thing you can do whilst reviewing a seller's feedback is to check whether the seller has changed his user ID at some stage. Click onto "see all feedback" and you'll see in the top right hand corner a box with a number of options, click onto "other options" and you'll see "user ID history", click onto that and you'll see if the seller has previously used another ID. If so, this is a strong indication of a fraudulent seller who has been the subject of discussion on coin forgery discussion sites and whose eBay user ID has been place on a blacklist. Changing your user ID is a way of starting again with an untarnished reputation.
That's only the first bit of advice - the article covers 12 topics in all. Be sure to read the rest online. -Editor
To read the complete article, see:
How to avoid buying fake ancient coins on eBay (www.ebay.com/gds/How-to-avoid-buying-fake-ancient-coins-on-eBay-/10000000001336206/g.html)
To read the complete CoinWeek article, see:
CoinWeek Ancient Coin Series: Modern Fakes of Ancient Coins (http://www.coinweek.com/recent-articles-video/coinweek-ancient-coin-series-modern-fakes-ancient-coins/)
Here is Part III of Steve Bishop's submission on identifying undertypes in overstruck Russian copper coins. Thanks, Steve. -Editor
Peter III (1762)

As noted above, when Peter III ascended to the throne, he changed the monetary standard and struck many of his four kopeck and ten kopeck pieces over two and five kopeck pieces of Elizabeth, respectively. As far as I know, these were the only coins he used as planchets, so identifying the undertype is pro forma. The most obvious traces of the two kopeck undertype are the date (rarely seen), the wreath from the obverse, Elizabeth's monogram from the obverse, and the horse and rider from the reverse. The following two kopeck example shows the "9" from the 1759 date and major remnants of both the wreath and the monogram, making the undertype very easy to verify.

1762 4 Kopeck struck over 1759 2 Kopecks
This example is verifiable as to undertype by traces of the monogram.

1762 4 Kopeck struck over 1758-62 Elizabeth 2 Kopecks
The following ten kopeck piece shows a substantial portion of the wreath from the Elizabeth five kopeck undertype.

1762 10 kopecks struck over 1758-62 Elizabeth 5 Kopecks
The undertype on this 1762 ten kopecks is verifiable by the traces of Elizabeth's monogram.

1762 10 Kopecks struck over 1758-62 Elizabeth 5 Kopecks
Paul I (1797-1801)

As I noted at the outset of this article, the overstriking of previous rulers' coins continued under Paul I (1797-1801), and identification of those undertypes is simple, being confined to the 1796 "Cipher" series. I invite the reader to consult that article to conclude your education of copper overstrikes of 18th century Russia. As far as I know, no rulers after Paul struck coins over the coinage of previous rulers.
This concludes Steve's three-part article on identifying undertypes in overstruck Russian copper coins. Thanks! -Editor
To read the earlier E-Sylum articles, see:
THE 1797 RECOINING PROGRAM OF CZAR PAUL I OF RUSSIA (www.coinbooks.org/esylum_v19n08a30.html)
IDENTIFYING OVERSTRUCK RUSSIAN COPPER UNDERTYPES: PART I (www.coinbooks.org/esylum_v19n48a22.html)
IDENTIFYING OVERSTRUCK RUSSIAN COPPER UNDERTYPES: PART II (www.coinbooks.org/esylum_v19n49a22.html)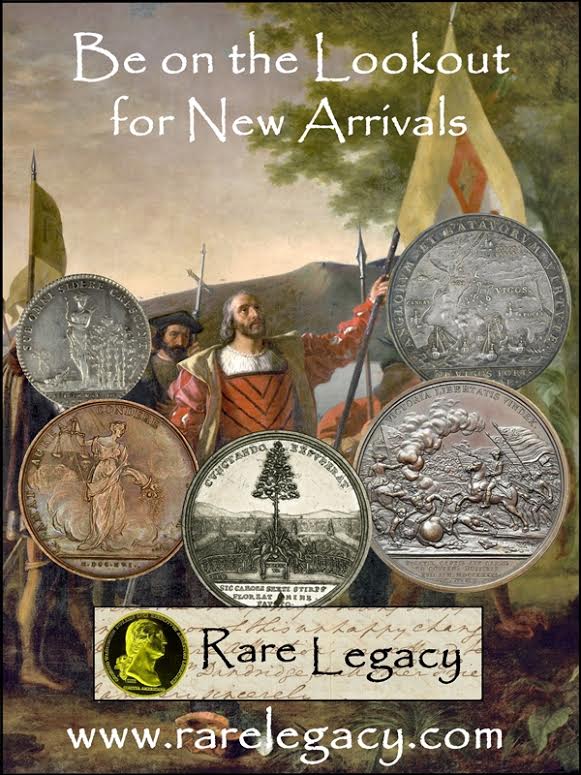 In a Stack's Bowers blog article published December 7. 2016, cataloguer Chris Chatigny discusses an iconic British proof set coming up for sale. -Editor
This installment of the World Coin of the week offers an especially fantastic item. In the upcoming Stack's Bowers Galleries January 2017 New York International Auction we have an iconic "Una and the Lion" Proof set. Rightly considered among the most spectacular English coin designs, the Una and the Lion Pattern 5 Pound by itself would warrant a feature here. In our January auction, however, this piece is not alone; it is accompanied by all denominations from the Farthing to the Sovereign, including the Maundy set. The set has clearly been together since it was issued, likely stored in the original box for much of that time as indicated by the nicely matched patinas. Though the box is no longer present, the coins have been handled carefully over the years. All the pieces are housed in slightly older generation NGC holders, with serial numbers that indicate the originality of this complete set. All were clearly submitted for grading at the same time.
The powerhouse of this group, the Una and the Lion 5 Pound, is known for its expressive and wonderfully detailed reverse design by William Wyon, chief engraver of the Royal Mint. His exceptional talent is evident with the stately Queen Victoria, as Una, in full coronation regalia holding a globus cruciger in one hand and a scepter horizontally over a massive lion in the other. This scene alludes to the mythical Una, the young daughter of a knight. The story goes that while Una was walking alone in the woods she was set upon by a ravenous lion. Instead of devouring her as a hapless victim the lion was overcome by her beauty and became her companion instead. The lion, a clear symbol of British strength, is used to show that though the ascending monarch was a young woman, she should be taken seriously.
To read the complete article, see:
Iconic "Una and the Lion" Proof Set (www.stacksbowers.com/News/Pages/Blogs.aspx?ArticleID=2355)
Last week we discussed a rare medal issued to a member of Ernest Shackleton's Antarctic Expedition. This week Dick Hanscom forwarded an article about a new coin commemorating the expedition. Thanks. -Editor
Dick Hanscom writes:
The government and treasury of South Georgia and the South Sandwich Islands issued a new Crown coin that pays tribute to and celebrates the centenary anniversary of the Imperial Trans-Antarctic Expedition, also known as the Endurance Expedition. The expedition was named after its ship and is considered by some to be the last major expedition of the Heroic Age of Antarctic Exploration.
By 1914 both, poles had been reached, so Ernest Shackleton (1874–1922)—the famed polar explorer remembered for leading three British expeditions to the Antarctic during his career—set his sights on being the first to traverse Antarctica and achieved this goal when he arrived at South Georgia on 5 November 1914.
In 1921 with the Shackleton-Rowett Expedition, which, as fate would have it, would be his last ever. He died of a heart attack while his ship was moored in South Georgia. At his wife's request he was buried there. His grave is in the churchyard in Grytviken, South Georgia, and even today visitors to this remote island often stop there.
To read the complete article, see:
South Georgia coin to celebrate centenary of Endurance Expedition (http://en.mercopress.com/2016/12/06/south-georgia-coin-to-celebrate-centenary-of-endurance-expedition)
To read the earlier E-Sylum article, see:
ANTARCTIC EXPLORER'S MEDAL OFFERED (www.coinbooks.org/esylum_v19n49a24.html)
In the wake of a London mudlark's discovery in the Thames River of one of the earliest Victoria Crosses ever awarded, authorities are imposing a permit scheme to limit the practice. -Editor
The Port of London Authority, which owns the river bank along with the Crown Estate, has ordered a clampdown as treasure hunting has soared in popularity.
Previously anyone could look for fragments of the past, ranging from Roman coins to Delftware pottery, provided they did not scrape or dig the surface to retrieve them.
Under the clampdown, any form of searching for objects washed up by the tides is prohibited unless the mudlarks hold a permit, which costs £32 for a day or £75 for three years.
PLA spokesman Martin Garside said there was "worry within the archaeological community" that amateur treasure seekers were failing to report significant finds.
He called the new rules, which stress the potential risks, were "an important clarification" to ensure people take relevant precautions such as checking the tides and wearing sensible footwear and gloves.
But the move dismayed some mudlarks — the Victorian name for impoverished children and adults who scavenged the washed up debris for anything to sell.
Ted Sandling, whose new book, London In Fragments, details his passion for amateur archaeology, said the new requirements "unfairly penalise casual mudlarkers".
He added: "I started as a weekend mudlark, going down to the river serendipitously when I saw the tide was out. I applied for a permit when I began to take it seriously, after around a decade of doing it once or twice a year.
"My path is now being closed off to others."
Flickr follower Stuart Williams writes:
To read the complete article, see:
Mudlarks on Thames told to get £32 permits to save heritage (www.standard.co.uk/news/london/mudlarks-on-thames-told-to-get-32-permits-to-save-heritage-a3412266.html)
To read the earlier E-Sylum article, see:
VICTORIA CROSS MEDAL FOUND IN THAMES RIVER (www.coinbooks.org/esylum_v19n47a17.html)
Kerry Wetterstrom of Classical Numismatic Group forwarded this press release for the firm's Triton XX sale. Thanks. -Editor
Classical Numismatic Group of Lancaster, Pennsylvania and London, England is proud to present Triton XX, a Public, Internet, and Mail Bid Sale to be held in conjunction with the 45th Annual New York International Numismatic Convention (NYINC) on January 10-11, 2017. The NYINC is held at the Waldorf-Astoria Hotel, located at 301 Park Avenue, New York, NY 10022, between 49th and 50th Streets.
Triton XX features 1696 lots of ancient Greek, Celtic, Oriental Greek, Central Asian, Roman Provincial, Roman Republican, and Roman Imperial coinage. Additionally, there are featured selections of Byzantine, Early Medieval, Islamic, World, and British Coinage, as well as World Medals and a nice selection of large lots. The pre-sale estimate total for Triton XX is over $8 million.
Triton XX is highlighted by a number of collections, which make up the majority of coins on offer. These collections include:
• The Dr. Patrick H.C. Tan Collection of Greek, Roman, & British Coinage
• The Kallman Collection of Greek & Roman Coinage
• Selections from the Archer M. Huntington Collection – Republican & Imperial Coinage
• Collection of a Director – Republican & Imperial Coinage
• A. K. Collection of Roman Imperial from the 2nd-3rd Century AD
• The Continental Collection – An Exceptional Selection of Roman Gold
• The Goldman Collection – Early Byzantine Gold Coinage
• J Eric Engstrom Collection – World & British Coinage
• The Princeps Collection of Transylvania Coinage
• The Dr. Andrew Wayne Collection – Anglo-Saxon Coinage – Part 3
Lot viewing for Triton XX will begin on Sunday, January 8th, from 1PM until 7PM in the Carnegie Suite, located on the 18th floor of The Waldorf-Astoria Hotel. The complete lot-viewing schedule for Triton XX is:
Sunday, January 8, 2017 – 1PM until 7PM;
Monday, January 9, 2017 – 9AM until 7PM;
Tuesday, January 10, 2017 – 8AM until 6PM; and
Wednesday, January 11, 2017 – 8AM until Noon.
Auction lots will also be available for viewing at the Pennsylvania offices of CNG from Thursday, December 1st, 2016 until Friday, January 6th, 2017 by appointment only. Please note that CNG's office hours will be limited during the holiday season.
The auction sessions for Triton XX will be held in the Norse Suite, also located on the 18th floor of The Waldorf-Astoria Hotel. Triton XX will be conducted over four sessions with the morning sessions beginning promptly at 9:30 AM on Tuesday, January 10th, and Wednesday, January 11th, 2015, and the afternoon sessions will start at 2 PM on the same days.
In addition, there will be an online, Internet-only, Session 5 for Triton XX, which CNG will be conducting as our Electronic Auction 389, and will open for bidding on December 14th, 2016. E-Sale 389 will feature over 1,400 lots, with a closing date of Wednesday, January 18th, 2017, and will include coins from some of the same collections listed above.
Printed catalogs for Triton XX will be available after December 1, 2016. To order a catalog, please visit www.cngcoins.com. Catalogs are $75 to North American addresses, and $100 to the rest of the world. Payment may be made by U.S. $ check or Visa/MasterCard. Catalogues will be mailed to customers on CNG's active mailing list. CNG is currently accepting consignments for its next Mail Bid and Internet auction, CNG 105, scheduled for May 10th, 2017. The consignment deadline is Friday, January 27th, 2017. For further details and any additional information, please contact CNG, Inc. at:
Classical Numismatic Group, Inc.
P.O. Box 479
Lancaster, PA 17608-0479
Telephone: (717) 390-9194
Fax: (717) 390-9978
Email: cng@cngcoins.com
About the NYINC:
The New York International Numismatic Convention is the United States' most prestigious numismatic event targeting the needs of the world and ancient numismatic communities. The 45th Annual NYINC will be held at the fabled Waldorf-Astoria Hotel, located at 301 Park Avenue, New York, NY 10022, between 49th and 50th Streets. The dates for the 2017 NYINC are Saturday January 7th, 2017 through Sunday January 15th, 2017, with bourse activities taking place Thursday-Sunday, January 12-15, 2017.
Just a few of the individual highlights from Triton XX are:
Silver Stater of Eminakos – Among the Finest Known
Lot 86 – SKYTHIA, Olbia. Eminakos. Circa 440-437 BC. AR Stater (21mm, 11.87 g). Herakles, nude but for lion skin draped over his head and back, kneeling right, stringing bow with both hands; EMINAKO to right / Studded wheel with four spokes; four dolphins swimming counterclockwise around; all within incuse square. Karyshkovskij Group I, α; V&K pl. 85, 6; Anokhin 167; SNG BM Black Sea 358 corr. (legend) = G. F. Hill, "Greek coins acquired by the British Museum in 1925" in NC 1926, 2; SNG Pushkin 52; SNG Stancomb 342; Boston MFA Supp. 79 = Jameson 2536; Frolova & Abramzon 248; Gillet 861; Hermitage Sale I 139; Kunstfreund 46; Rosen 147; Traité IV 1771. EF, toned, very slight granularity in spots. Rare, and among the finest known (better than the Prospero piece, which realized $45,000). Estimated at $30,000
Eminakos is known only from his coins. Most authors speculate that he was a local dynast based in Olbia, which is almost certainly the mint for this issue, as the types appear on other coins of Olbia and almost all examples known have been found in the vicinity of that city (see G. F. Hill, op cit, pp. 117–8). In his 1968 doctoral thesis, Karyshkovskij noted 21 known staters of this type, to which a few have been added over the past 48 years. It would seem, thus, that this is not an extremely rare coinage, but the vast majority are in public collections; they very rarely appear at auction – only two examples are in CoinArchives, sold in 2012 and 2014, over a decade after the previous example, the Kunstfreund specimen sold in Leu 76 in 1999.
Prototype Shekel for the First Jewish War
Finest Known of Three Examples
Lot 358 – JUDAEA, Jewish War. 66-70 CE. AR Shekel (22.5mm, 14.18 g, 11h). Protoype issue. Jerusalem mint. Dated year 1 (66/7 CE). Omer cup; "1" (date, in Hebrew) above, pellets flanking, "Shekel of Israel" (in Hebrew) around, between concentric dotted circle borders / Sprig of three pomegranates; "Jerusalem [the] holy" (in Hebrew) around, between concentric dotted circle borders. Meshorer 183; Kadman 1; Hendin 1352; Bromberg 56 = Shoshana I 20195 (same dies); Sofaer –; Spaer –. EF, toned, original patina, slightly off center on reverse. The third, and finest, known, one of which is in a public collection (Jerusalem). The Shoshana/Bromberg piece hammered at $925,000 in 2012. Estimated at $750,000
From an American collection.
This is one of three known examples of a prototype for the shekel of the first year of the Jewish War, beginning May 66 (or a bit later), and it is therefore the first coin type of the renowned Jewish War shekels and half shekels. One specimen, discussed further below, is in the collection of the Israel Museum, Jerusalem. The second specimen was sold in Shoshana I at a hammer of $925,000; the same coin had been sold previously in 1991 as part of the Bromberg Collection, and sold there for $242,000.
This third specimen is the only one of the three that has not been cleaned, and it retains a thin, attractive patina of the silver chlorides typically seen on the Jewish shekels. It is also the best struck of the three coins, while all three of them are slightly off-center on the reverse, this specimen shows more of the legend than the others.
In the late 1970's, Shab'an Wazwaz, a dealer in Old City Jerusalem, offered me a group of six shekels. Three were year 2, two were year 3, and the sixth coin was the first known example of this type: Asking price was $6,000. Mr. Wazwaz was a legitimate dealer, but did have the reputation of selling the occasional forgery, and so I rejected the deal and instead offered $4,000 for the five shekels, not including the sixth. At the time, this type had not been published, and Ya'akov Meshorer had seen the coin and said he believed it was not genuine. I was unable to discuss it with Meshorer, because he was not in the country during my visit. I was a "kid" only 10 years into my study, and it looked authentic to me, but I was in no position to put up $2,000 for a questionable coin. Upon his return from abroad, Meshorer reviewed the coin again and decided to buy it for the collection of the Israel Museum, where he was chief curator of archaeology as well as numismatics. (David Hendin, American Numismatic Society)
Zodiac Drachm of Antoninus Pius 'Jupiter in Sagittarius'
Lot 478 – EGYPT, Alexandria. Antoninus Pius. AD 138-161. Æ Drachm (33mm, 23.67 g, 11h). Zodiac series. Dated RY 8 (AD 144/5). AVT K T AIΛ A∆P ANTωNЄINOC CЄB ЄVC, laureate, draped, and cuirassed bust right / Jupiter in Sagittarius: Centaur galloping right, drawing bow and arrow, star above his head; above centaur, bust of Jupiter (Zeus) right with slight drapery; [L] H (date) below. Köln 1503; Dattari (Savio) 2973; K&G 35.263; Emmett 1693.8. Good VF, dark brown patina with touches of green. Rare. One of the finest known examples for the type. Estimated at $4,000
From the H. Mitchell Collection, purchased from R. M. Smythe (David Vagi), 18 November 1999.
Alexandria saw an immense output of coinage during the eighth year of Antoninus Pius's reign. The Zodiac drachms, mythological types, and a host of issues for the nomes appeared that year. One explanation for this activity centers on the celebration of the renewal of the Great Sothic cycle, the point when the star Sothis (Sirius) rises on the same point on the horizon as the sun. This cycle of 1461 years began early in the reign of Pius in AD 139, and apparently prompted a renewal in the ancient Egyptian religion, while the coin types also stressed the connections to the Greco-Roman Pantheon.
Gold Aureus Honoring Sulla as Dictator
Published in Blanchet, Bahrfeldt, Babelon, and Biaggi
Lot 519 – A. Manlius A.f. 80 BC. AV Aureus (20mm, 10.75 g, 8h). Uncertain Eastern mint. Draped bust of Roma right, wearing crested helmet ornamented with two plumes, and earrings; A • MAN downward to left, LI • A • F • Q upward to right / Sulla, laureate and wearing sagum, left on horseback, raising right hand in acclamation; L • SVLL • FE in exergue, LI • DIC • upward to right. Crawford 381/1a (same rev. die); Sydenham 762 = BMCRR East 16; Calicó 20 (this coin illustrated); Biaggi 13 = Bahrfeldt 12/4 = A. Blanchet, Les monnaies romaines (Paris: 1896), p. 121, 9 = Babelon II 9 (this coin); Kestner –; RBW –. Near EF, warm reddish toning. Extremely rare, and the only issue naming Sulla as dictator. Estimated at $200,000
From the collection of a director. Ex Leo Biaggi de Blasys Collection, 13.
This aureus, struck during the third consulship of the dictator Sulla in 80 BC, offers an intriguing glimpse of the Realpolitik of the Roman Republic in the early first century BC. The obverse depicts a purely Roman version of the goddess Roma, complete with the archaic Republican helmet decorated with a pair of plumes. The reverse features the statua Sullae, which was located near the Rostra in the Roman Forum, and which was dedicated by King Bocchus I of Mauretania to commemorate the role of Sulla (and Bocchus) in the capture of Jugurtha. It was the Jugurthine War (112-106 BC) that set in motion the subsequent period of internal political conflict between various generals and deep division within the Senate between the patricians and the novi homines, or "new men," all of which culminated in the civil wars of the second half of the century and the establishment of the Principate under Augustus.
The coin's moneyer, A. Manlius A. f., also participated in the Jugurthine War. In addition to serving as a legatus to the Roman commander-in-chief, Gaius Marius (Sall.Iug. 86.1; 90.2; 102.23), he was appointed by Marius – along with Sulla – to meet with Bocchus, which resulted in the betrayal and capture of Jugurtha. Although his cognomen is unknown, Aulus Manlius was a member of the gens Manlia, one of the oldest and most patrician families of Rome. The gens boasted numerous holders of high office throughout the Republic, including a number of consuls. When the bloody civil war between Marius and Sulla broke out following the Social War (91-88 BC), Manlius allied himself with the conservative patricians who supported Sulla, rather than his old commander Marius, who was a novus homo. Nothing more is known of Manlius until 80 BC, when he struck this aureus. Why he did so remains the subject of speculation. A explanation is that the coin commemorates Sulla's resignation of the dictatorship he held the previous year. In keeping with his traditionalist sentiments, Sulla resigned his office (including disbanding his legions) and re-established consular government; he then dismissed his lictors and entered the Forum unprotected to give an account of himself to any citizen (Plut. Vit. Sull. 34). Thus, his action may have been viewed by his adherents (and certainly Manlius), as the victorious denouement of a great man who fought to preserve the values of the ancient Republic.
Hadrian Travel Series Gold Aureus
Lot 734 – Hadrian. AD 117-138. AV Aureus (19mm, 7.46 g, 6h). Rome mint. Struck AD 134-138. HADRIANVS AVG COS III P P, bareheaded and draped bust right / AEGYPTOS, Egypt reclining left, holding sistrum in right hand, leaning left elbow on basket around which is coiled a serpent; at feet, ibis standing right. RIC II 296c; Calicó 1190a (this coin illustrated); BMCRE 793 var. (ibis on column, no serpent); Biaggi –. EF, lustrous. Rare. Estimated at $75,000
From the Continental Collection. Ex Rauch 58 (28 October 1996), lot 288; Numismatic Fine Arts XVIII (31 March 1987), lot 474; Schewizerische Kreditanstalt 4 (3 December 1985), lot 498.
This coin is part of interesting series struck late in Hadrian's reign to commemorate his travels throughout the provinces of the empire. The emperor's journey to Egypt was particularly fateful; while Hadrian was sailing along the Nile in October AD 130, his young lover, Antinous, fell into the river and drowned.
The Circus Maximus
Lot 800 – Caracalla. AD 198-217. AV Aureus (20mm, 6.90 g, 6h). Rome mint. Struck AD 213. ANTONINVS PIVS AVG BRIT, laureate, draped, and cuirassed bust right / P M TR P XVI, COS IIII P P in exergue, view of the Circus Maximus, with spina, metae, and obelisk in center. RIC IV 211B = BMCRE p. 439, † corr. (rev. legend); Calicó 2710 (same rev. die as illustration); Biaggi –. Near EF. Extremely rare and important architectural type. Estimated at $75,000
While gladitorial combat is the sport that most people today would associate with ancient Rome, chariot races held at tracks, or circuses, were the real passion of the populace. The Circus Maximus ("largest" or "greatest circus") lived up to its grand name, with modern scholars estimating that the building could hold some 150,000 spectators, or roughly three times the number of people that the Colosseum could accommodate (Pliny's statement that the Circus could hold 250,000 appears to be an exaggeration). Caracalla renovated the Circus in AD 213, and rare aurei and sestertii were issued to celebrate the project.
This artistic aerial view depicts the Circus as it would be seen from the Palatine Hill. According to Pliny, the Circus was established during the reign of the Tarquinius Priscus, Etruscan king of Rome (circa 616-579 BC), although a permanent structure may not have existed until 329 BC, when the starting gates (carceres) were erected. By the early 2nd century AD, the structure was very close to the form that we see on our coin. In the center of the Circus we find the spina ("spine"), upon which is the obelisk of the Pharaoh Ramesses the Great that Augustus brought to Rome and erected in the Circus (it is located today in Rome's Piazza del Popolo). At each end of the spina is a meta, or conical column situated where the charioteers would make their harrowing turns, while an equestrian statue of Trajan and a shrine of Cybele can be found immediately to the left and right of the obelisk, respectively.
In the foreground and to right are arcades and a prominent arched gate, while on the left we find the semicircular end of the structure, with the attic statuary of a triumphal arch of Titus visible. The temple of Sol and Luna, built into the seating, is visible on the far end of the structure, to the left of the obelisk's peak.
The coin cited in RIC and BMCRE was in Baldwin's stock in 1927. The example plated in Calicó, with which our coin shares the same reverse die, was sold by Freeman & Sear in 2005 (FPL 10, no. 111), while another specimen was recently sold by Künker (Auction 270, lot 8855). Our coin may be only the third or fourth known, depending on whether or not the 1927 Baldwin's piece is distinct from the other known examples.
Extremely Rare Alexandria Mint Solidus of Justinian I
Lot 1043 – Justinian I. 527-565. AV Solidus (22mm, 4.45 g, 6h). Alexandria mint. Struck circa 527-538. D N IVSTINI–ANVS P P AV, helmeted and cuirassed bust facing slightly right, holding spear over shoulder in right hand, shield over left shoulder / VICTORI–A AVCCC, angel standing facing, holding long cross in right hand and globus cruciger in left; star in right field; A//ALEXAOB. Unpublished, but for other examples that have recently appeared on the market, see Gemini IX, lot 528; Lanz 151, lot 943; and Lanz 148, lot 167. Superb EF. Extremely rare and unpublished in the standard references. Possibly only the sixth known. Estimated at $50,000
From the Goldman Collection, purchased from Antiqua, August 2011.
This type has only recently come to light and is of great importance. Previously only copper coins of Justinian were known from Alexandria, which feature the mintmark in Greek rather than Latin.
Iconic Rarity of the Umayyad Caliphate
Lot 1138 – ISLAMIC, Umayyad Caliphate. temp. 'Abd al-Malik ibn Marwan. AH 65-86 / AD 685-705. AV Dinar (21mm, 4.25 g, 6h). Unnamed (Dimashq [Damascus]?) mint. Dated AH 77 (AD 696/7). First portion of the kalimat at-tawḥīd: lā ilāha illā-llāhu waḥdahu lā sharīka lahu (there is no god except Allah, and one [is] he; (there is) no partner to him) in three lines; in outer margin, the "Umayyad Second Symbol" (Sura 9 [al-tauba]:33): muḥammadur rasūlu-llāh arsalahu bi-'lhudā wa dīn al-haqq lī-yuzhirahu 'ala al-dīn kollihi walau kariha al-mushrikūn (Muhammad is the messenger of Allah; him He sent with guidance and true faith to make it prevail over all other faiths even though the polytheists may hate it) / The "Umayyad Symbol" (Sura 112 [al-ikhlas]) Āllah ahad Āllah āl-samad lam yalīd wa lam yalūd (Allah [is] One; Allah [is] the Eternal, the Absolute; not begetting and not begotten) in three lines; in outer margin, b-ismi-llāh zarb hazā āl-dinār fī sanat seb' wa seb'īn (in the name of Allah struck this dinar in the year seven and seventy (after the Hijra)). AGC I 41; SICA 2, 1 (same dies); Walker, Arab-Byzantine, 186; Album 125; ICV 155. EF, hint of double strike, minor scratches in lower field of reverse . Very rare and the key date in the series. Estimated at $200,000
This is an exceptional opportunity to acquire a superb example of the Umayyad dinar struck in the year 77 of the Hijra. This iconic coin was the first of its kind to describe the tenets of the Islamic Faith rather than being issued on behalf of a political dynasty. It exercised an influence far beyond the borders of the Islamic Empire for over a thousand years. It drew a clear line between the coinage of the former rulers of the Levant, who were the Trinitarian Byzantines, and the monophysite Arabs. Its texts perfectly encapsulated the new Faith of Islam. The obverse field states the unique nature of God, and in the margin that Muhammad, as the messenger of God, was responsible for the spread of this belief. The field legend on the reverse expands on this by ruling out the incarnation of Christ as the Son of God. The margin emphasizes that the coin was struck in the name of God, rather than the Umayyad ruler, and shows the date of its striking in the new Hijra era. Thus, the legends encapsulated a vigorous response to the Byzantine gold solidus of Justinian II where an image of Christ was placed on the obverse and that of the Emperor grasping a cross on the reverse.
History does not record the exact date at which the Caliph 'Abd al-Malik bin Marwan introduced his new coinage, but because of the rarity of this issue the cataloguer suggests that it was probably toward the end of the year 77, perhaps for the pilgrimage season at the time of the 'Eid al-Adha. All those who held examples of this coin in their hands, and the annual issues which followed after it, carried with them a powerful missionary document, which explained all that was necessary for a follower of the Faith to accept. In an age before modern communications, coinage was the most effective messenger that the government possessed to sway the hearts and minds of the people under its rule.
CNG wishes to thank Robert Darley-Doran for his assistance in drafting the background note for this lot.
Pedigreed to 1862
Lot 1219 – GERMANY, Quedlinburg (Abtei). Beatrix II von Winzeburg. 1138-1160. AR Bracteate Pfennig (28.5mm, 0.85 g). Abbey with two towers and two domes, two nuns on second floor; below, confronted busts of Beatrix, holding gospel, and bishop, holding gospel and raising hand in benediction; cross above, pellets around / Incuse of obverse. Theodor Stenzel, Der Baktreatenfund von Freckleben im Herzogthum Anhalt (Berlin, 1862), 63 = J.J. Leitzmann, "Die älteren Münzen der Abtei Quedlinburg mit Bezugnahme auf deren Beschreibung durch H. Ph. Cappe, Dresdehn 1851," in Zeitschrift des Harz-Vereins für Geschichte und Alterthumskunde 5 (1872), 30 = H. Dannenberg, "Mittelalterliche Denkmünzen," in ZfN 21 (1898), p. 115 = Mehl 74 (this coin cited and illustrated); Kestner –; Löbbecke –; Bonhoff –. EF, toned. Extremely rare – one of two known and the only example in private hands (the other in Berlin). Estimated at $5,000 From the Estate of Thomas Bentley Cederlind. Ex Münzen und Medaillen AG 35 (16 June 1967), lot 74; Cahn 70 (15 July 1931), lot 91 (photo clipped in plates); 1862 Freckleben Hoard.

Impressive Gold 10 Dukaty
Danzig City View
Lot 1358 – POLAND, Monarchy. Jan II Kazimierz. 1648-1668. AV 10 Dukaty (47.5mm, 34.81 g, 12h). Gdańsk (Danzig) mint; Gerard Rogge, mintmaster. Dated 1650 G R. IOAN CASIM : D : G : REX POL ET SUEC : M : DUX : L : RUS : PRUS :, crowned, armored, and collared bust right, wearing ruff / REGIA CIVITAS GEDANENSIS FIERI FECIT., view of city of Gdansk (Danzig) with scenes of immediate countryside; above, radiate tetragrammaton with four arms emerging from clouds: arm to left holding olive branch; arm to right holding sword and scales; below, two arms with hands clasped together in prayer; in exergue, royal coat-of-arms with leonine supporters; date and G R (mintmaster's initials) flanking. D&S, Gedanensis, 353; MD D50a; Czapski 1925; Kopicki –; Gumowski –; KM 52; cf. Friedberg 26 (unlisted date). EF, minor scratches and edge marks. Extremely Rare. Estimated at $100,000
István Bocskai Gold 10 Dukat
Lot 1394 – TRANSYLVANIA, Principality. István Bocskai. 1604-1606. AV 10 Dukát (40.5mm, 35.27 g, 1h). Nagybánya (Frauenbach / Baia Mare) mint (?). Dated 1605. * STE : BOCHKAY · D : G : HVNGA : TRAN : Q3 : PRIN : ET · SICV : COMES, armored bust right wearing short fur cap / * DVLCE · EST · PRO · PATRIA · MORI · 1 : 6 : 0 : 5 ·, armored arm emerging from clouds, holding sword with intertwined banner reading PRO · DEO/ ET · PATRIA. Resch 3; MBR 650; KM 19; Friedberg 305; Adams III 2675 (same dies). EF, toned. Estimated at $50,000
From the Princeps Collection.
Minster Type Penny of Edward the Elder
Lot 1531 – ANGLO-SAXON, Kings of Wessex. Edward the Elder. 899-924. AR Penny (20.5mm, 1.44 g, 10h). Minster type (BMC xiii). Mercia North West mint (probably Chester); Wulfgar, moneyer. Middle period, circa 910-915. + EΛDVVEΛRD REX, small cross pattée / Minster (Saxon church) on ground line above VVLFGAR; small cross pattée below. CTCE 342f (this coin); SCBI 9 (Ashmolean), 316 (same dies); BMC 111; North 667; SCBC 1075. EF, deeply toned. The reverse a masterpiece in numismatic design. One of only four specimens in private hands and with an illustrious pedigree. Estimated at $25,000
From the Dr. Andrew Wayne Collection. Ex 'Charles' Collection (Dix, Noonan, Webb 93, 26 September 2011), lot 1012 and front cover; Sir John Hanham Collection; V. J. E. Ryan Collection (Part II, Glendining's, 22 January 1952), lot 752; G. C. Drabble Collection (Part I, Glendining, 4 July 1939), lot 405; Spink Numismatic Circular XXIX.9/10 (September-October 1921), no. 96458; C. M. Crompton-Roberts Collection; A. B. Richardson Collection (Sotheby, Wilkinson & Hodge, 22 May 1895), lot 41; The Hon. R. W. Marsham Collection (Sotheby, Wilkinson & Hodge, 19 November 1888), lot 163.
Here is the press release for the Stack's Bowers 2017 New York International auctions. -Editor
Stack's Bowers Galleries is thrilled to share details of their forthcoming auction of world coins, world paper money and ancient coins, held in conjunction with the prestigious New York International Numismatic Convention (NYINC). This event will be held January 12-14 2017 at the Waldorf Astoria Hotel in vibrant Midtown Manhattan in New York City.
The Ancient and World Coin sale will be split between two days, with Session B commencing on Friday evening January 13, at 6:30 PM ET. Session C will be held Saturday, January 14 at 6:30 PM ET. Session A, featuring World Paper Money, is scheduled to begin Thursday January 12 at 1:00 PM ET.
SICILY. Akragas. AR Tetradrachm (17.20 gms), ca. 420-410 B.C.
The first of many incredible pieces appears right out of the gate, an Akragas Tetradrachm. Featuring two massive sea eagles and the fearsome Scylla, this ancient coin is sure to see spirited bidding. The next lot is also an amazing piece of classical artistry, a Catane Tetradrachm with the signature of the engraver Heracleidas. Following these highlights will be a nice run of Syracusan Tetradrachms, with the majority from the Michael L. Fogarty Collection. Collectors of ancient Judaea will be delighted to see the incredible Bar Kochba Zuz struck over a Vespasian "Judaea Capta" Denarius. Among Roman Empire coins is a lovely Aureus of Domitian featuring a defeated Germanicus reverse design, along with a run of issues from the "Judaea Capta" series. With a total of 150 lots, the Ancients section is sure to attract plenty of interest.
That same evening, selections from the Richard Stuart Collection will cross the auction block. This collector's dedication is readily seen in this carefully curated material from Central America. Of note are amazing modern gold issues with microscopic mintages and 21 stunning Central American Republic Sun over Mountain 8 Reales from the Guatemala mint, each a different date or variety. The level of detail in this grouping is nearly unbelievable, a veritable forest of well struck Ceiba trees. Also present in this amazing collection is the only known example of a Panama 150 Balboa in gold, the only 1947 crown in gold and possibly unique.
Immediately following the selections from the Richard Stuart Collection will be World Coins from Albania to Great Britain. With over 280 lots there is something for nearly every collector. An early highlight is a possibly unique uniface Rosas Pattern in silver from Argentina, a once in a lifetime bidding opportunity. The Low Countries offer some fantastic gold issues, beginning with a gem Insurrection Lion d'Or from the Austrian Netherlands. Page after page of Belgian gold follows, including a wonderful Couronne d'Or from Hainaut. Over a dozen Brazilian gold pieces will please even the most discerning collector, highlighted by a rare early Bahia mint 6,400 Reis dated 1735. A respectable run of Chinese modern coinage is topped off by a superb gem Proof gold Archery piefort and a "Great Wall" Medal with the correct spelling of "Heroes." France is well represented by over 50 exquisite lots, featuring an exceptional Masse d'Or of Phillipe the Fair.
GREAT BRITAIN. Pattern Half Broad, Dated 1656 (1738).
Oliver Cromwell, Lord Protector (1653-58).
British coinage is incredible, with particular emphasis on the Michael Druck Collection and its grouping of Oliver Cromwell pattern coinage. The Michael Druck Collection also offers a fantastic Mint State Half Pound of Elizabeth I, that is sure to fetch a premium bid. The stunning Oliver Cromwell pattern coinage is sure to dazzle, and features three pattern Half Broads struck in gold along with a Broad, Half Broad and Sixpence struck in silver. Each of the above (save the Sixpence) represents the sole certified example. These numismatic treasures from the Michael Druck Collection will attract great excitement as they cross the auction podium. Fewer than ten lots later will be found the marquee lot of the auction, the iconic "Una and the Lion" Proof set. This 15-piece Proof set is capped by one of the most famous English rarities, the Una and the Lion 5 Pound piece. This important set is illustrated on the back cover of the catalog.
Throughout the British portion of the catalog will be found a fantastic array of medals featuring various themes and monarchs.
Bidding resumes on Saturday evening at 6:30 PM ET with Session C, which covers the remainder of the world coin lots starting with Greece. Right away (just four lots in) there is a beautifully toned Central American Republic Sun over Mountain 8 Reales from the Guatemala mint. Next in line is a run of Hungarian pieces, most of which are from the Mezo-Toth Kalman Collection. Immediately following is over a dozen pieces of Indian gold. Italy is well represented as well, with over 36 pieces and some stunning highlights, including a gem Mint State 1865 5 Lire produced by the Torino Mint and a 1912 100 Lire which is tied for finest certified at Mint State 65. Soon after comes a Lithuanian Mint State Half Ducat from 1665, a seldom offered and incredibly choice piece.
The next major section is the coinage of Mexico, comprising 102 pieces in this session. From Carlos and Johanna through to the modern age, every major epoch of Mexican numismatics is represented. A choice Mint State 8 Escudos of Philip V stands out and is likely one of the finest available. Also to be offered is a rare and attractive armored bust 4 Escudos of Ferdinand VI, which was only issued for two years. Along with the standard coinage types there is a substantial section of modern Mexican medals of varying commemorative themes. Browsing through the catalog, page after page of gold medals exude fantastic luster.
Over two dozen pieces from the Netherlands will be auctioned, and nearly half of them can trace their provenance to Stack's sale of the Clifford T. Weihman Collection of Gold Coins of the World, sold in October 1951. The first highlight of this section is attributed to that sale, an 1818 10 Gulden, the first year of issue and very rare as such. Two more 10 Gulden pieces are also featured; one is an 1850 gem Proof (the second finest certified) and the other is a very rare 1895/1 piece from a mintage of just 149 pieces. The Dutch section continues with scarce 15 th and16 th century pieces and rare Proof Ducats. Among coins of Peru there is a lovely run of gold and a historically significant silver Indian Peace medal that is plated in Medina (see catalog for details).
RUSSIA. Ducat, 1716. Peter I (The Great) (1689-1725).
The Russian section of this sale can be described as magnificent, both in scale and importance, starting with Vladimir the Great, and a rare Srebrenik offering from the father of Rus. Amazingly, there is a second Srebrenik in the sale, that piece was issued by Vladimir's eldest son, Sviatoslav the Damned. These historically important pieces inaugurate the Russian section and are sure to elicit spirited bidding. Peter the Great provides some impressive highlights including an incredible "Capture of Azov" medal struck in gold, a silver "Tour of Europe" medal, a Latin inscription 1716 Ducat and a rare 1724 2 Ruble. Next up is a true show-stopper, a potentially unique Empress Anna coronation medal in gold. Impressive design, large size and extreme rarity all coalesce in this piece, which should elicit a frenzy of bids. The empress Elizabeth provides a very rare and lovely 1753 St. Andrew Ducat which is the finest certified example.
Moving on to Catherine the Great, there is a historically significant pair of Jetons (one in gold and one in bronze) commemorating the opening of the Imperial Academy of Arts. As for her coinage, offered are two gold multiple Rubles, a 1779 10 Ruble and a 1782 5 Ruble. A gold "Peace with Turkey" Medal is also historically significant and rare. The always popular 19 th century platinum multiple Rubles are present, and the splendid 12 Ruble of 1831 provides an impressive figurehead. The Order of St. Stanislaus, Civil Division 1 st Class Sash badge and breast star will appeal to collectors of exonumia. Moving on to the final Romanov Emperor, Nicholas II, a gorgeous Proof Ruble with fantastic toning will be offered. There are many other coin highlights as well as a multitude of interesting and highly appealing medals.
Among medieval Spanish gold, there are types not often seen and in excellent Mint State quality. The offering of Swiss pieces features a gorgeous gem 1925 Helvetia 100 Franc piece and a substantial group of medals that should please collectors of Swiss numismatics. Rounding out the final pages of the sale is an excellent trio of Transylvanian Talers, including a wondrous Klippe Taler of Michael Apafi I. This hexagonal piece is of great rarity and will undoubtedly occupy a place of prestige in its next collection. The final highlight is a Venezuelan 500 Bolivares gold piece commemorating the nationalization of the oil industry, a highly desirable and very rare piece.
The Stack's Bowers January catalog will also offer several Internet Only Auction Sessions, each packed full of desirable numismatic items. Session E will offer 282 lots of Ancient coins, and will begin promptly at 9:00 AM PT on Tuesday, January 17. The World Paper Money Internet Only Session D will also be held at that same date and time. The World Coin Session F will be held on Wednesday, January 18 and begin at 9:00 AM PT. Session F will feature over 1,400 lots and there is surely a treasure or two to be found for collectors of all disciplines. A Siberian 2 Kopek in an excellent degree of preservation is just one of the many desirable pieces awaiting bidders.
In addition to these exceptional numismatic offerings, the Stack's Bowers NYINC auction features a session of World Paper Money, which will be held on Thursday, January 12 at 1:00 PM ET. Among the over 400 lots in the live session is the Zanzibar 5 Rupees note which is the finest graded, uncancelled, issued note. Also of note are two Imperial Bank of Persia notes (the P-7 50 and P-8 100 Tomans and a Qatar & Dubai 25 Riyals graded by PMG as Very Fine-25, and lacking the typical graffiti found on these examples. Please see the separate World Paper Money press release for an in depth review of this session.
Lot viewing will be available at the Stack's Bowers Galleries Santa Ana office before the sale, as well as in New York City. Check StacksBowers.com for specific dates and times.
Here is the press release for the Stack's Bowers 2017 New York International world paper money auction. -Editor
The World Currency Department of Stack's Bowers Galleries presents their flagship 2017 January New York International Auction, to be held at the Waldorf Astoria in New York City. The firm has been collecting consignments for this sale since the summer and the resulting catalog features material that will exceed expectations. It is truly a sale worthy of the "New York International" name. Notes of the highest scarcity and desirability will be offered, with many being the finest, and in some cases the only notes known for the type.
Highlights of the Iranian section are the 50 and 100 Tomans notes being offered as lots 1169 and 1170. These Imperial Bank of Persia issued notes are the finest the firm has seen, and the only examples known to have been offered in a public auction. The 50 Tomans is payable at Teheran only, and the 100 Tomans features a rarer Kermanshah overprint. These challenging notes were collected as part of Dr. Magid Al- Kimawi's collection. In addition to these issued notes, Dr. Al-Kimawi has given Stack's Bowers several high grade Iranian Specimens that are also crossing the auction block.
Zanzibar is one of those places, that when mentioned, grabs the attention of collectors worldwide. Lot 1405 presents the finest graded, uncancelled example of the 5 Rupees banknote from 1908. Only about 500 total pieces in any denomination were said to have survived of the first issued denominations. Nearly a century later, that number has surely dwindled significantly.
Also included in the catalog are two high-valued specimen albums with assortments of scarce specimens. Lot 1361 contains a mixture of South American specimens that are individually holdered, and placed into three-prong sleeves. Lot 1165 is a hardbound leather book with a range of 36 Iranian specimens that once belonged to a close advisor to the Shah. Stack's Bowers anticipates spirited bidding on each of these books. Other highlights worthy of mention are the fully original uncirculated examples of the Rhino (lot 1052) and Zebra (lot 1053) notes from Burundi. These are the finest ever offered at public auction, and the only uncirculated examples in original paper quality that the firm has ever seen. Also worth mentioning is an issued Qatar and Dubai 25 Riyals (lot 1331) note that is widely considered the most difficult of the series.
In addition, Stack's Bowers will be auctioning some rare Specimen Proofs from the Bank of France, and some replacements from the Philippines.
Excitement over the upcoming Stack's Bowers NYINC auction is building among dealers and collectors. With all of the rarities and never before seen pieces being offered, the firm anticipates a collector driven auction with a large attendance that will make this sale a huge success.
For more information, see:
www.stacksbowers.com
A press release from Spink highlights lots from their upcoming New York banknote auction. -Editor
Spink will be holding five numismatic auctions in January, and many of them will be taking place during the New York International Numismatic Convention at the Waldorf Astoria Hotel. The first of which will be the much-anticipated World Banknotes auction on January 13th. There will be several hundred lots of paper currency comprising specimen and issued banknotes from around the World. With just four hours to sell, we have squeezed in more than 350 lots of archival specimens, proofs and issued banknotes.
The Swedish Palmstruch of 1666

Fittingly, within this sale is an item Spink has been highly excited about all year- an example of Europe's first paper money, the Swedish Palmstruch of 1666, an important and historical note. Dated the very same year in which Spink can trace its own origins, lot 334 is issued by Stockholms Banco, and is a 10 daler silvermynt, third issue, with the serial number 1870. In 1656 Johan Palmstruch was granted a Royal Privilege to found a bank. Sweden was in considerable financial trouble largely due to the Thirty Years' War and the prevailing copper currency in circulation was cumbersome and impractical. Copper currency was deposited at the bank and paper issued. It is true that paper money was issued under the Ming Emperors but these were backed by the Emperor's Treasury unlike the 'Palmstruch' notes which were issued by a bank and can thus legitimately claim to be Europe's first example of paper money.
Its boldly sweeping black text on cream parchment-like paper reads 'That the Bearer of this credit note has a claim upon Stockholms Banco numbered 1870 for 10 dalers silvermynt is attested by us, the Bank Director, Commissioners, Bookkeepers and Cashiers of the Bank each by his signature written with his own hand and by his seal; as well as authenticated for additional security by the large and the small Bank Seal intended for such purpose'. The signatures low left are: Johan Palmstruch, Jacob Barchman, Henrik Marheims and Hans Hasselhuhns, at the low right are the signatures of Erik Appelgrens, Henrik Stockenstroms, Eik Torbjornssons and Anders Meijers. Each signature has an embossed seal for authentication. A splendid example, very fine and above average for type. Extremely rare and historically important.
Bank of Italy Number 1 Set

To cap it all though, there is a set of number 1 notes from the United States National Currency series issued by the Bank of Italy. The Bank of Italy was founded by Amadeo Peter Giannini, an Italian immigrant who was born in San Jose in 1870. By 1902 he was already a director of a Bank in San Francisco, in 1904 he founded the Bank of Italy in order to help Italians manage their money and to facilitate loans for the immigrant community. Over the years, the bank prospered and Giannini's reputation, business acumen and philanthropic nature enabled the bank to expand. In 1919 the Bank of Italy bought a New York banknamed the Banca dell' Italia Meridionale, subsequently the Banca d'America e d'Italia.
Giannini's business flourished and he started investing in the film industry financing Charlie Chaplin's 'The Kid' as well as several Disney films including Mickey Mouse and Snow White. By 1922 the Bank of Italy had 61 branches. Between 1927 and 1929 the Bank of Italy was authorised to issue National Currency bills, the set listed above being the number 1 set.
In 1930 the Bank of Italy was renamed the Bank of America National Trust and Savings Association. In 1934 the Bank of America had 423 branches. Giannini died in 1950 having retired from the bank in 1945. He can justifiably be called one of the founders of modern banking in America and possibly of the biggest Bank in the world at the time of his retirement. He will always be remembered for not only his place in the history of banking but for his many philanthropic acts, the founder of the Bank and subsequently of the Bank of America, who could justifiably lay claim to the title of the founder of the American Banking system. A set of number 1 notes of this type is unheard of and coming from a family source is also of impeccable pedigree.
The number 1 notes form lot 353,a set of notes comprising, $5, Benjamin Harrison at left, $10, William McKinley at left, $20, Hugh McCulloch at left, $50, John Sherman at left and $100, John Knox at left. All are dated San Francisco, February 26th 1927, third issue, and printed signatures of Speelman and White, manuscript signatures of R. B. Burnisted and James A. Bacigalupi. All are serial number 1, blue Charter number13044 in field. (Friedberg 609, 635, 661, 685, 707), originalgrade, generally extremely fine and an important Number 1 set.
To read the complete article, see:
The World's first issued Banknote and the One Week Onlys; Spink's Banknote Auction in New York (www.spink.com/press-releases/the-world%E2%80%99s-first-issued-banknote-and-the-one-week-onlys-spink%E2%80%99s-banknote-auction-in-new-york.aspx/?id=banknotes&year=2016)
Here are a few medals and tokens that caught my eye while surfing the web this week. -Editor
1966 St. Louis Science Fair Medal
A 1966 Science Fair Medal. The medal is bronze toned metal with a gold tone finish. One side depicts a winged figure standing in victorious pose and reads "St. Louis Post-Dispatch Science Fair." The reverse side has a border of laurel leaves and reads "In Cooperation with Washington University, St. Louis, Missouri, 1966."
Science Fair medals could be an interesting and challenging collection to work on. I'd never seen this one before. -Editor
To read the complete lot description, see:
1966 Science Fair Medal (www.ebth.com/items/4845263-1966-science-fair-medal)
Samuel Prentice Token
Great Britain, Warwickshire, Birmingham, William Lutwyche (1754-c.1801, toymaker at Temple Row and, later, St Philip's churchyard, he was responsible for coining a huge variety of trade tokens), Copper Halfpenny Trade Token, undated (c.1797), obverse: figure of Justice seated, holding a pair of scales and with shield inscribed ENGRAVING & DIE SINKING, MEDALS & PROVINCIAL COINS around, DEA PECUNIA in exergue, reverse: coining press at centre, LUTWYCHES MANUFACTORY around, BIRMINGHAM in exergue, edge PAYABLE BY SAMUEL PRENTICE, diam. 30mm (Dalton & Hamer "The Provincial Token Coinage of the 18th Century" 219a).
The tokens and medals of engravers and die sinkers are another interesting and varied specialty. From Baldwin's. -Editor
To read the complete lot description, see:
Birmingham, Samuel Prentice Token, RR (www.baldwin.co.uk/tokens/birmingham-samuel-prentice-token-rr.html)
Joseph Priestley Silver Token
Great Britain, Warwickshire, Birmingham, John Gregory Hancock Senior (medalist and die-sinker; he was active in the trade from 1775 until 1815 and worked closely with Matthew Boulton at Soho and engraved dies for Peter Kempson, among others; he collaborated with John Westwood (the elder) from 1789-1792 in the production of tokens for numerous clients, and with John Stubbs Jorden in the issuance of satirical 'End of Pain' Halfpennies), Silver Penny Token or Medal, dated 1783, for the 50th Birthday of Joseph Priestly (18th Century English theologian, dissenting clergyman, natural philosopher, chemist, educator, and Liberal political theorist who published over 150 works; he is usually credited with the discovery of oxygen, having isolated it in its gaseous state, although Carl Wilhelm Scheele and Antoine Lavoisier also have a claim to the discovery;
he strongly believed in the free and open exchange of ideas, advocated toleration and equal rights for religious Dissenters, which also led him to help found Unitarianism in England; the controversial nature of Priestley's publications combined with his outspoken support of the French Revolution aroused public and governmental suspicion - he was eventually forced to flee in 1791, first to London and then to the United States, after a mob burned down his home and church, he spent the last ten years of his life living in Northumberland County, Pennsylvania), obverse: bewigged bust of Joseph Priestley in profile to right, I. G. HANCOCK F below, JOSEPHUS PRIESTLEY around, reverse: scientific apparatus on a work-bench at centre, stove and chimney emitting smoke to right, MDCCLXXXIII in exergue, edge plain, diam. 36mm (Dalton & Hamer "The Provincial Token Coinage of the 18th Century" 33; British Historical Medals 251).
Tokens and medals relating to science and industry are another possible collecting theme. Here's another piece from Baldwin's, ex- Robinson Brown collection. -Editor
To read the complete lot description, see:
Joseph Priestley, Silver Token, 1783, RR (www.baldwin.co.uk/tokens/joseph-priestley-silver-token-1783-rr.html)
Samantha Hatton and Kelly Lindberg of the National Numismatic Collection at the Smithsonian published a fascinating blog article December 6, 2016 about secret propaganda messages hidden in Chinese banknotes produced during the Japanese occupation during World War II. Here's an excerpt. -Editor
When we joined the museum's National Numismatic Collection team this summer to rehouse a collection of international banknotes, we expected to come across some fascinating paper currency as we moved the notes from plastic sleeves to archival-quality folders. The tremendous breadth and variety of the collection, however, was quickly revealed to us when we came across a series of intriguing banknotes from 1930s–1940s China. Upon closer inspection, we noticed subtle (and sometimes not so subtle) differences in the notes' designs, which we discovered were actually secret propaganda messages that Chinese engravers snuck in as a way to protest Japanese occupation during World War II.
After decades of increasing its military, political, and economic influence across the Far East, Japan invaded China in 1937, initiating what is known as the Second Sino-Japanese War. The conflict continued as Europe marched into World War II. Following Japan's bombing of Pearl Harbor in 1941, China formally joined the Allied forces and continued to fight the Japanese with the help of the United States and the Soviet Union, resulting in the absorption of the Second Sino-Japanese War into World War II as part of the Pacific Theater.
During its occupation of China, Japan established a series of puppet governments (many of which printed currency) to control local populations—and whose treatment of the Chinese resulted in deep feelings of ill will toward the Japanese. One of the ways in which the Chinese promoted nationalism and boosted morale was through propaganda hidden in paper currency. The most seemingly blatant example we discovered is in a 1938 one yuan note, issued by the Federal Reserve Bank of China.

1 yuan banknote, China, 1938
Traditionally, this note was decorated with a portrait of the renowned teacher and philosopher Confucius, in which his hands are clasped piously in prayer. The engraver of this note, however, redesigned the image to include an obscene gesture, one that was recognizably offensive in both Chinese and Japanese cultures and conveyed Chinese distaste for the Japanese that occupied the country.
Chinese engravers also hid coded messages in their propaganda banknotes. In a 50 cent note from 1940 issued by the Central Reserve Bank of China, the English letters C, G, W, R, and S can be found scattered discreetly across the ornamental border on the reverse side. Scholars believe that, once unscrambled, the letters read "Central Government Will Return Soon," a message to give hope to the oppressed people.
To read the complete article, see:
Hidden turtles and rude gestures in World War II-era Chinese banknotes (http://americanhistory.si.edu/blog/world-war-ii-chinese-banknotes)
Joe Esposito forwarded this article about the new subject of Canada's $10 bill. Thanks. -Editor
Canada has named the trailblazing black rights activist Viola Desmond as the face of its new $10 bill, making her the first Canadian woman in history to be featured on a banknote.
Nine years before police arrested African-American civil rights activist Rosa Parks for refusing to relinquish her seat to a white person on a segregated bus, Desmond made history in New Glasgow, Nova Scotia, for a similar act of courageous defiance.
Desmond, a beautician and businesswoman, is best remembered for a prominent incident in 1946 that helped shape Canada's modern civil rights movement. The 32-year-old was ejected from a movie theater and unjustly accused of minor tax evasion after refusing to leave the cinema's whites-only seating area. She spent the night in jail and was later fined after a heated trial that drew angry protests from Nova Scotia's black community.
It was not until decades after Desmond's death in 1965 that the injustice she endured received official recognition. The province apologized and granted her a free pardon in 2010, acknowledging the case as an act of racial discrimination.
This is a historic day for the province of Nova Scotia and a chance for us to finally right the wrong done to Mrs. Desmond and her family, said Darrell Dexter, who was premier of Nova Scotia at the time. This is also an opportunity for us to acknowledge the incredibly brave actions of a woman who took a stand against racism and segregation.
Canadian Finance Minister Bill Morneau unveiled Desmond as his final selection at a press conference Thursday morning after a "very, very, very difficult" decision process. "[Desmond] reminds all of us today and future generations that moments of courage and dignity can truly change our lives forever," he said.
To read the complete article, see:
Viola Desmond, Canada's Civil Rights Pioneer, To Appear On $10 Bill (www.huffingtonpost.com/entry/viola-desmond-canada-banknote_us_58497119e4b0d0aa037f72a9)
Pabitra Saha forwarded this article about Iran's plans to make a change in its currency. Thanks. -Editor
Iran's administration has proposed reintroducing the toman as the nation's official currency. It's to replace the rial, which has been around since the 1930s - but the toman has never really been dead.
Iran's news agency IRNA said Wednesday that President Hassan Rouhani's government had proposed changing the name and denomination of the country's official currency.
The report said the Cabinet approved a measure calling for a change from the rial to the toman. One toman would be worth 10 rials, meaning that a zero would de facto be removed from price figures.
A US dollar would currently buy 3,200 tomans at official exchange rates, and 3,900 tomans at unofficial rates.
It's still unclear when new coins and bank notes will be made available. The toman was already in use in the country until the 1930s.
For tourists, the proposed return of the currency could provide an advantage. Until now, the rial has caused confusion for travelers as it was the official currency used at banks and hotels, but not among locals. They've never stopped referring to tomans to calculate prices.
To read the complete article, see:
Iran: Hello toman; good-bye rial (www.dw.com/en/iran-hello-toman-good-bye-rial/a-36683085)
E-Sylum reader Bob Leuver was the Director of the Bureau of Engraving and Printing from 1983 to 1988, and later served as Executive Director of the American Numismatic Association. He writes:
The Pros and Cons of Polymer

Polymer bills are cleaner and more hygienic than paper and cotton-based notes. They are more durable, too, and last longer in circulation (about five years for a plastic note as opposed to the approximately two-year lifespan of a paper bill). In addition, certain security features aren't possible without the use of a polymer substrate. All of these differences add up to direct and indirect savings for the economy, making plastic notes an attractive proposition for monetary authorities around the world.
Of course, there are trade-offs. Plastic banknotes can shrink or melt when exposed to temperatures above 120 degrees Celsius (248 degrees Fahrenheit), and the notes do sometimes stick together thanks to static electricity. This last problem is a serious issue, since businesses and consumers may inadvertently lose money when paying for purchases or giving change.
This is why anti-static measures--such as the controversial use of tallow--are taken in the first place.
But is there an acceptable alternative?
The key ingredient in tallow is stearic acid, a common natural fatty acid. It is found most in the adipose tissue of animals, but it is also found in coconuts and the nut of the shea tree. The only issue is whether it can be extracted from such vegetable sources in quantities great enough and at costs low enough to match the scale of polymer banknote production.
As it is, the Bank of England has no firm plans to eliminate the use of tallow from its banknote production process, though the Bank does say that it is working on the matter. Unfortunately, it appears that any changes to the supply chain will not take place in time to prevent either the upcoming polymer £10 and £20 notes from containing animal fat. The new £10 note will feature Jane Austen on the front and is set for release in 2017; the new £20 note, featuring the prescient English painter J. M. W. Turner, is scheduled for release in 2020.
Even petition creator Doug Maw is pragmatic about what the Bank can and cannot do. While he is hopeful that all animal products will be removed from future bills, he doesn't expect anything to happen to the notes already in circulation.
The article compiles further reactions to the news, and I'm pleased to see some more rational statements appear. -Editor
The Reserve Bank of Australia has been forthright about the animal content in its banknotes, as has the Bank of Canada. In contrast, the Reserve Bank of New Zealand has made no comment, instead referring all inquiries to Innovia.
Amanda Sorrenson of the Vegan Society of New Zealand said that the reality of animal-based products in the nation's cash supply was an unpleasant discovery. "What, are vegans going to use coins?" she said. "I don't think it particularly pleases anybody to know that there's animal fat in your wallet."
She also said that the issue didn't rise to the level of protest on the Vegan Society's part.
"You've got to put up a guard about achieving perfection... You can't bend over backwards and become a very strange person in your endeavor."
At any rate, different people have different takes on the situation.
Simon Round, a spokesman for the Board of Deputies of British Jews, told the British Broadcasting Corporation (BBC) that "Jews are not allowed to consume tallow but are permitted to handle it."
Mike Rigby, a member of the Manchester Vegan and Vegetarian Group, claims that he had broached the same question as Steffi Rox, only six weeks earlier.
"Given the years of consultation, research and development that went into this, I'm amazed that no affected groups, such as muslims or vegans, have piped up until now, when it's far too late to do anything about it," Rigby said. "Even if they switched the production tomorrow we'd be in the ridiculous situation of looking for certain 'safe' serial numbers to see which we were 'allowed'."
Still, the situation is a hot political mess, which will have repercussions worldwide. Will businesses be sued for not accepting legal tender? If new vegan-friendly notes are produced one day, how will they be distinquished from the old ones? How will numismatists classify and collect them? Only time will tell. -Editor
To read the complete article, see:
Controversy Over Animal Fat Used to Manufacture New UK 5 Pound Note (www.coinweek.com/paper-money-2/paper-money-world/controversy-animal-fat-used-manufacture-new-uk-5-pound-note/)
To read the earlier E-Sylum article, see:
NEW POLYMER NOTES CONTAIN ANIMAL FAT (www.coinbooks.org/esylum_v19n49a29.html)
Here's another article, this time from India, forwarded by Kavan Ratnatunga, who writes:
Hindu temples have banned the new five pound note after it was revealed that it contained animal fat.
The Bhaktivedanta Manor, a Hare Krishna temple in Hertfordshire, posted a photo of a sign to Facebook which said: "We no longer accept the new five pound notes as they contain animal fat. Apologies for the inconvenience."
The National Council of Hindu Temples has issued a statement against the new material and said the money "ceases to be a simple medium of exchange but becomes a medium for communicating pain and suffering and we would not want to come into contact with it."
The statement continued: "We are very comfortable that this has happened without any malicious intent but merely out of ignorance and a lack of sensitivity and knowledge and it seems that steps are being taken to ensure that this error is corrected.
To read the complete article, see:
Hindu temples ban new 'animal fat' £5 note (www.independent.co.uk/news/uk/home-news/hindu-temples-ban-tallow-animal-fat-5-note-fiver-cows-beef-a7454871.html)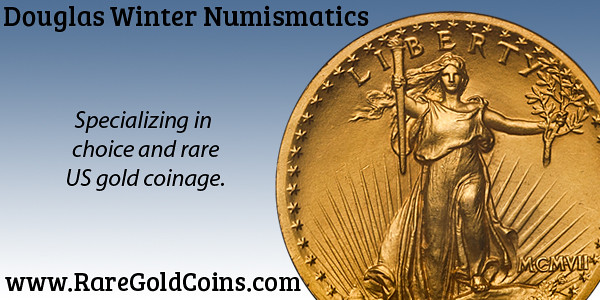 An overdue school library book has finally been returned - 120 years late.
The Microscope and its Revelations, by Dr William B Carpenter, was borrowed by former pupil Professor Arthur Boycott, who attended Hereford Cathedral School between 1886 and 1894. It was discovered by his granddaughter Alice Gillett.
The school has promised to waive any fines - which based on the rate at Hereford Library of 17p a day, would have amounted to a staggering £7,446.
Mrs Gillett discovered the book while she was sorting through a collection of 6,000 books following the death of her husband earlier this year.
On discovering the HCS library stamp inside the book, Mrs Gillett, who lives near Taunton, decided to return it. "I can't imagine how the school has managed without it," she said.
The book would have been of good use to young Boycott as he eventually graduated with first class honours in Natural Science and became a distinguished naturalist and pathologist.
To read the complete article, see:
Overdue library book returned to school 120 years late (www.bbc.com/news/uk-england-hereford-worcester-38240845)
For those who like to literally play with their coins, here are some great videos -Editor
Japanese "balancing expert" who is known as Thumbsam1 and Thumb Tani, demonstrates his incredible talent for stacking Japanese coins in the most fascinating ways, sometimes using props and sometimes using just the coins alone.
To watch the videos, see:
Balancing Expert Demonstrates of the Art of Stacking Japanese Coins in Fascinating Ways (http://laughingsquid.com/balancing-expert-demonstrates-of-the-art-of-stacking-japanese-coins-in-fascinating-ways/)

This week's Featured Web Site is an article on Operation Bernhard from the Jewish Virtual Library.