About Us
The Numismatic Bibliomania Society is a non-profit organization devoted to the study and enjoyment of numismatic literature. For more information please see our web site at coinbooks.org
Subscriptions
Those wishing to become new E-Sylum subscribers (or wishing to Unsubscribe) can go to the following web page link
Membership
There is a membership application available on the web site Membership Application
To join, print the application and return it with your check to the address printed on the application. Print/Digital membership is $40 to addresses in the U.S., and $60 elsewhere. A digital-only membership is available for $25. For those without web access, write to:
Terry White, Treasurer
Numismatic Bibliomania Society
P. O. Box 39 Hilliard, OH 43026-1278s
Asylum
For Asylum mailing address changes and other membership questions, contact Terry at this email address: terrywhite5475@yahoo.com
Submissions
To submit items for publication in The E-Sylum, just Reply to this message, or write to the Editor at this address: whomren@gmail.com
BUY THE BOOK BEFORE THE COIN
Sale Calendar
New subscribers this week include: Jeremy Steinberg and Marina Fischer. Welcome aboard! We now have 2,016 subscribers.
This week we open with one fixed price list, five new books, two periodicals, one book review, and one sellout. Other topics this week include financial history, Banker's Magazine, a coin board record price, the Lilly collection, Glenna Goodacre's retirement, John Nash's Nobel Prize medal, Conder tokens and Ignatz Stornay (no, that's not Pig Latin).
To learn more about treasure hunting literature, the 1652 transitional minor denominations, Nuremberg streetcar tokens, denticulation, the first U.S. gold rush, ANS history, fore-edge painting, CIA challenge coins, and the original cancelled check for the Alaska Purchase, read on. Have a great week, everyone!
Wayne Homren
Editor, The E-Sylum


Alan Workman is offering a 20% rebate to buyers who make a purchase from his newly redesigned web site, where he specializes in numismatic, military, and treasure hunting-related literature. -Editor
From Alan's September 20, 2016 email newsletter:
To browse or buy, see:
http://workmansbooks.com/
The Great Transition at the Potosi Mint 1649-1653 - The 1652 Transitional Minor Denominations 4, 2, 1, and 1/2 Reales
By Divisek, Robert Mastalir
Publisher: Daniel Frank Sedwick, LLC - Winter Park
Edition: 1st Edition
Year: 2016
Pages: 368
Cover: Softcover
Dust Jacket: no
Photos: yes
X-Library: no
Signed: no
This book describes in detail all the die-varieties of Potosi, Bolivia, cob 4, 2, 1 and 1/2 reales (silver coins) struck in 1652, a year of transition of design to what has become known as the "pillars-and-waves" style of 1652-1773. The previous design, up to and including 1652, featured instead a full Habsburg coat-of-arms (shield). This book also details the events leading up to the change of design, particularly the investigation and prosecution of fraud at the mine and mint in the 1620s through 1640s that resulted in silver coins that were underweight and below standard in fineness.
Also contained in this book are brief descriptions of a couple shipwrecks (the Capitana of 1654 and the Maravillas of 1656) that yielded a majority of these transitional coins recent decades, enabling a rigorous die-study like this one to finally be realized. The various die changes are illustrated by photos and drawings throughout. The author anticipates completing the series with other volumes about the lower denominations (smaller coins) in the 1652 mint production, as well as coverage of the coins struck immediately prior and after the 1652 transition.
Here's a bio of the author from the publisher's web site. -Editor
About the Author: Robert Mastalir Divisek

Born in Prague, Czech Republic, in 1945, and migrated to Ecuador in 1954 after a short stay in Trieste, Italy (1948-1954). With schooling in Italy and Ecuador, higher education followed at the Massachusetts Institute of Technology (Class of 1969) with degrees in Physics and Mathematics. Upon return to Ecuador became involved in the Tourism industry as a General Manager of a Hotel located in the prime tourist destination of Baños in the Ecuadorean Andes, with active participation in the corresponding professional societies (1976-2009), retiring from the industry in 2010.
A lifelong collector dedicated to philately for many years, becoming an active numismatist in 1983, with different collecting interests and progressively getting more involved with the Spanish Colonial coinage of Potosí, not only as a collector but as a full time researcher and investigator of these issues.
No rebate applies, but Alan Workman offers the book on eBay. -Editor
For more information, or to order, see:
The Great Transition at the Potosi Mint 1649-1653 The 1652 Transitional Minors (www.ebay.com/itm/112125736041?rmvSB=true)
For more information on the first volume, see: The Great Transition at the Potosí Mint 1649 - 1653
The 1652 Transitional 8 Reales by Robert Mastalir Divisek (www.sedwickcoins.com/mastalir/mastalir.htm)
An update to Paoletti's work on Potosi cob 8 Reales has been published. -Editor
Reales Cobs of Potosi 3rd Edition
Paoletti, Emilio
Publisher: Emilio Paoletti - Argentina
Edition: 3rd Edition
Year: 2016
Pages: 479
Cover: Softcover
Dust Jacket: no
Photos: yes
X-Library: no
Signed: yes
This book is an update to Paoletti's esteemed work on Potosi cob 8 Reales of all periods. All of the coins are assigned consecutive numbers and arranged under pertinent categories and subheadings. The coin photographs for each entry are excellent, and include many enlargements of details mentioned in the discussion of the dies. While not a technical die study, the author clearly delineates all known important features and characteristics of the recorded varieties for every year of issue, with a detailed discussion of the progressions of stylistic changes and assayers' tenures.
In his book, Paoletti offers a comprehensive analysis that connects the cob to the larger socioeconomic and political structure of the period. This work is of utmost importance to anyone who is interested in the early Potosi coinages whether it be collectors, dealers, scholars, treasure hunters or salvors. This book is presented in English with Spanish text at the end. It is a very important reference on the subject and a must have addition to anyones' numismatic reference library.
No rebate applies, but Alan Workman offers the book on eBay. -Editor
For more information, or to order, see:
8 Reales Cobs of Potosi 3rd Edition by Emilio Paoletti signed by author (www.ebay.com/itm/131932054776?rmvSB=true)
The book is also available through Daniel Frank Sedwick, LLC. -Editor
For more information, or to order, see:
http://www.sedwickcoins.com/books.htm
James Martin writes:
Great idea for a book! Check it out online. -Editor
To read the complete book, see:
Touring Nurnberg by Streetcar - TOKEN (https://issuu.com/jamesmartin165/docs/strassenbahn_tokens_lq/17?e=26343591/30000297)
This information is from the World Numismatics web site about the publication of a new edition of their book on Mexican paper money. -Editor
We are proud to have published the most complete guide to Mexican Paper Money ever printed.
This hard cover 400 page book is printed on oversize pages in full color.
Mexican Paper Money has become the industry standard and contains listings on more than 7,000 items of which more than 1,000 are not listed in the Krause Catalogs.
The Mexican Paper Money 2010 Edition is now bundled with the 2016 Digital Edition for a limited time. The price for both is $70.- plus $5.- shipping. Please call for a shipping quote for multiple copies. The anticipated release of the 2016 Digital version of Mexican Paper Money is September, 2016.
For more information, or to order, see:
Mexican Paper Money 2016 Edition (https://worldnumismatics.com/?product=mexican-paper-money-2010-edition)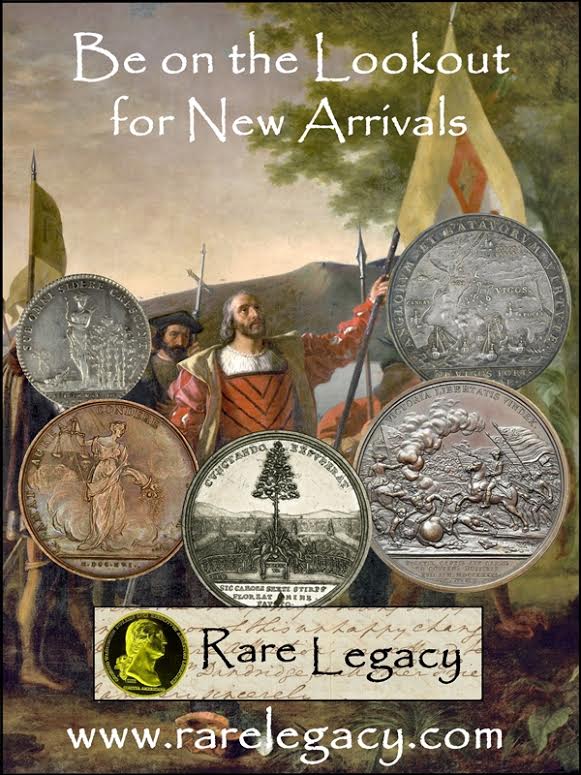 This one was published last year, but I just learned about it this week. -Editor
Genealogy of American Finance
Robert E. Wright and Richard Sylla. Foreword by Charles M. Royce
Columbia University Press
In this unique, well-illustrated book, readers learn how fifty financial corporations came to dominate the U.S. banking system and their impact on the nation's political, social, and economic growth. A story that spans more than two centuries of war, crisis, and opportunity, this account reminds readers that American banking was never a fixed enterprise but has evolved in tandem with the country.
More than 225 years have passed since Alexander Hamilton created one of the nation's first commercial banks. Over time, these institutions have changed hands, names, and locations, reflecting a wave of mergers, acquisitions, and other restructuring efforts that echo changes in American finance. Some names, such as Bank of America and Wells Fargo, will be familiar to readers. The origins of others, including Zions Bancorporation, founded by Brigham Young and owned by the Mormon Church until 1960, are surprising. Exploring why some banks failed and others thrived, this book wonders, in light of the 2008 financial crisis, whether recent consolidations have reached or even exceeded economically rational limits. A key text for navigating the complex terrain of American finance, this volume draws a fascinating family tree for projecting the financial future of a nation.
ABOUT THE AUTHOR
The Museum of American Finance, an affiliate of the Smithsonian Institution, is the nation's only independent museum dedicated to preserving, exhibiting, and teaching American finance and financial history. With its extensive collection of financial documents and objects, and its seminars, events, educational programming and publications, the museum portrays the breadth and richness of American financial history, achievement, and practices. The museum is located in a historic bank building at 48 Wall Street, on the corner of William Street, in New York City. For more information visit www.moaf.org.
Robert E. Wright became the inaugural Nef Family Chair of Political Economy at Augustana College in Sioux Falls, South Dakota, after teaching at New York University, the University of Virginia, and elsewhere. He is the author, coauthor, editor, or coeditor of more than twenty major scholarly books and projects related to U.S. financial and policy history.
Richard Sylla is the Henry Kaufman Professor of the History of Financial Institutions and Markets and Professor of Economics at New York University. He is also Chairman of the Board of Trustees at the Museum of American Finance and a research associate of the National Bureau of Economic Research.
Charles M. Royce is known as one of the pioneers of small-cap investing. He has been CEO of The Royce Funds since 1972. He currently serves as trustee of the Frick Collection, the New-York Historical Society, and the National Trust for Historic Preservation.
PUB DATE: March 2015
ISBN: 9780231170260
336 pages
FORMAT: Hardcover
LIST PRICE: $60.00£44.00
Blurb from Daniel Giedeman, EH.Net:
For more information, or to order, see:
Genealogy of American Finance (https://cup.columbia.edu/book/genealogy-of-american-finance/9780231170260)
In this issue:
The First US Gold Rush: North Carolina, by Andrew D. Schmidt
The First SEC? The Capital Issues Committee, by Jerry W. Markham
Women on Money, by Ellen R. Feingold
From the Dustbowl to the Federal Reserve: Andrew Brimmer Breaks the Fed's Color Barrier, by Gregory DL Morris
Inflation and a Test of Regulation Q, by Gabriel Suprise
When All Else Fails: The Evolution of Customer Asset Protection After Brokerage Bankruptcy, by Ronald H. Filler
To read the complete issue, see:
www.joomag.com/magazine/financial-history-issue-118-summer-2016/0823233001472661218?short



A new issue of "El Sitio" was published this month, the electronic bulletin of the Instituto Uruguayo de Numismática, in Montevideo, Uruguay. In this opportunity, "El Sitio" N° 20 marked five years of uninterrupted work.
This special number has 28 pages, three numismatic articles and a lot of information.
The cover of "El Sitio" N° 20 shows the first banknote issued by the Banco de la República Oriental del Uruguay (BROU) in 1896. The 10 pesos note was printed in the Compañía Sudamericana de Billetes de Banco, in Buenos Aires (Argentina). The BROU, a public commercial bank (also with the functions of a Central Bank till 1967), celebrates 125 years since its foundation this next October 22th.
The three articles are related to the famous "Peso del Sitio", struck in Montevideo in 1844; the tokens of "Estanzuela", a historical ranch in the Colonia Department; and the money of the Lodz Ghetto in Poland.
"El Sitio" informs as well the latest news about the "Jornadas Uruguayas de Numismática 2016" that will take place on October 15 th and 16 th at the Holiday Inn Hotel in Montevideo, Uruguay. If you are interested in this event, you can write to jornadasiun@gmail.com. Thank you!
Here are some images from the issue. -Editor
To read the complete issue, see:
http://iunuy.org/flop01/wp-content/uploads/elsitio/ElSitioN%C2%BA20.pdf
Howard Schickler submitted this review of Allan Schein's new book on the incuse gold Indian coins designed by Bela Lyon Pratt. Thanks! -Editor
As a decades-long collector and archivist of historical collections, I am always looking for well researched, significant books that can enhance my perspective and knowledge-base. Numismatics is a relatively new passion of mine after 40 years of building collections that can serve as historical documents for posterity. I also spent twenty years as a rare book and document dealer, and am a member emeritus of the Antiquarian Booksellers Association of America.
You can tell what my daily activities include by looking at the books and magazines in my sitting area at home. Allan Schein's new book The Gold Indians of Bela Lyon Pratt has a prominent place. Though I do not exclusively collect gold $2.50 and $5.00 Indians, in fact it's currently just a small part of my growing collection which includes U.S. gold of the 19th century and Liberty Seated silver of the same period, it is one area that suddenly, after reading Schein's book has my full interest.
His book speaks of a labor of research love and dedication to making it an eminently readable and useful guide for the novice or advanced collector. In this respect it is a significant numismatic reference book. Weaving Pratt's artistic legacy, his place in U.S. coin design, the coins' initial acceptance by the public, along with an extensive biography of Pratt, fits well with the detailed analysis of every aspect of the collectibility of these coins down to analysis of mint marks, rarity, and varieties.
The author's attention to photography, down to the finest detail of these icons of numismatic art is an educational pleasure. It all began with a President Roosevelt at the beginning of the Golden Age of US coinage and ended with another President Roosevelt mired in economic crises. Thanks to Allan Schein for his dedicated work in illuminating this golden period of U.S. monetary history.
To listen to the complete podcast, see:
CoinWeek: Bela Lyon Pratt's Gold Coins (http://coinweek.podomatic.com/entry/2016-09-13T23_50_16-07_00?utm_source=web-player&utm_medium=episode-link)
To read the earlier E-Sylum articles, see:
NEW BOOK: THE GOLD INDIANS OF BELA LYON PRATT (www.coinbooks.org/esylum_v19n31a07.html)
BOOK REVIEW: THE GOLD INDIANS OF BELA LYON PRATT (www.coinbooks.org/esylum_v19n32a09.html)
For more information, or to order, see:
THE $2.50 & $5 GOLD INDIANS OF BELA LYON PRATT BY ALLAN SCHEIN (www.taekwondograndmaster.com/The-2-50-5-Gold-Indians-of-Bela-Lyon-Pratt-p/isbn-978-0-692-71313-6.htm)
Whitman Publishing announces that the fifth edition of Q. David Bowers's Guide Book of Morgan Silver Dollars is temporarily sold out due to high demand. More copies are scheduled to arrive in mid-October.
"Collectors can call our Customer Service number at 1-800-546-2995 to order their copy of the book, and it will be shipped immediately once it's in stock," said Whitman president Mary Burleson.
The 304-page book is a history and price guide covering the silver dollars minted from 1878 to 1921, with updated valuations, text, and market data. New research covers counterfeit error coins and other hobby topics.
The book's year-by-year catalog is an analysis by date and mintmark of more than 100 coins in the popular series, priced in up to eleven circulated grades and three levels of Proof.
"Part of the strong demand for this edition comes from the recently revealed discovery of hubs, dies, and models for a 1964 Morgan dollar," said Whitman publisher Dennis Tucker. Until the Guide Book was published, the hobby community was unaware that these items exist deep in the vaults of the Philadelphia Mint. A hub for the 1964 Morgan dollar is featured on the cover of the book, with more photographs and details of the discovery inside. "This exciting announcement was made in late August, and demand for the book skyrocketed in September," Tucker said. "We have thousands of more copies being shipped from our printer now."
The Guide Book of Morgan Silver Dollars is available from booksellers and hobby shops nationwide, and online (including at www.Whitman.com), for $19.95. American Numismatic Association members receive 10% off their purchase when ordering directly from Whitman Publishing.
A Guide Book of Morgan Silver Dollars, fifth edition
By Q. David Bowers; foreword by Adam Crum
ISBN 0794844111 · 6 x 9 inches, softcover, 304 pages, full color · Retail $19.95 U.S.
For more information, or to order, see:
A Guide Book of Morgan Silver Dollars, 5th Edition (www.whitman.com/store/Inventory/Detail/A-Guide-Book-of-Morgan-Silver-Dollars-5th-Edition+0794844111)

(Left to right) Clifford Mishler, Douglas Mudd,
Dennis Tucker, Tom Uram, and John Mercanti
Four award-winning numismatic authors will appear as guest speakers at the Pennsylvania Association of Numismatists Fall Coin Show, Thursday through Saturday, October 27–29, 2016. Clifford Mishler, Douglas Mudd, and Dennis Tucker are featured in the PAN Lecture Series, a free program starting Friday at 1:00 p.m. In addition, John Mercanti will speak at a dinner Friday evening. The show will be held at the Monroeville Convention Center outside Pittsburgh.
John Mercanti, retired chief engraver of the United States Mint, is the author of American Silver Eagles: A Guide to the U.S. Bullion Coin Program, recently released in its third edition to celebrate the 30th anniversary of American bullion coinage. In addition to dozens of other coins and medals, Mercanti designed the reverse of the American Silver Eagle. He will be on the bourse Friday, October 28, to autograph copies of his book. He will also be the featured speaker at the PAN banquet Friday evening at the LeMont Restaurant, a Five-Diamond venue overlooking Pittsburgh's skyline.
Lecture Series speaker Clifford Mishler is the retired CEO of Krause Publications, a leading publishing firm in antiques and collectibles. He has written and edited numerous standard references and other books during his long professional career. His most recent book for Whitman Publishing is Coins: Questions & Answers, now in its fifth edition. Mishler will discuss "Numismatic Publishing: Past, Present, and Prognostication."
Speaker Dennis Tucker has been the publisher at Whitman Publishing since 2004. He serves as the numismatic specialist of the U.S. Treasury's eleven-member Citizens Coinage Advisory Committee. Tucker is the author of the best-selling American Gold and Silver: U.S. Mint Collector and Investor Coins and Medals, Bicentennial to Date. He will speak on "Hidden Profits in Modern U.S. Mint Silver and Gold Medals."
Speaker Douglas Mudd, curator and museum director of the American Numismatic Association's Edward C. Rochette Money Museum in Colorado Springs, served as manager of the Smithsonian's National Numismatic Collection from 1991 to 2004. He is a published author, most recently of All the Money in the World. Mudd will discuss "The Olympic Games: History and Numismatics."
In the show's competitive collector exhibit area, PAN president Tom Uram's award-winning five-case exhibit of American Silver Eagles will be on display.
More details about the show can be found online at www.PANcoins.org .
What a super lineup! PAN runs a great show, one of the best in the country. The venue is very accessible, just a couple miles off the Pennsylvania Turnpike. Fall colors should be in bloom throughout the region. The convention center is on the grounds of Monroeville Mall, and shopping, restaurants and lodging are plentiful. If you haven't been to one, this year's a great time to check it out. -Editor
To read the complete article, see:
Numismatic Authors Will Share Their Knowledge at the 2016 PAN Show (http://news.coinupdate.com/numismatic-authors-will-share-their-knowledge-at-the-2016-pan-show/)
Coin board maven and researcher Dave Lange submitted this report about a record sale earlier this week. Thanks. -Editor
Coin board collectors were stunned Tuesday night when a rare Earl & Koehler brand coin board for Lincoln Cents brought a whopping $569 at auction---without coins! This is more than twice what a similar board has sold for previously.
Collectors of vintage coin boards know all too well that the E&K brand is the rarest among the seven publishers of large coin boards during the years 1935-48. Only four titles were offered by this Portland, Oregon company, and all were printed in 1939. The board which set a new record for ANY coin board sale is Lange Variety EK1cAb.1 in the book Coin Collecting Boards of the 1930s & 1940s, and it is one of just three confirmed to exist. The board grades Very Fine, based on the photos provided.
The previous record price for a vintage coin board was held by this same variety. I sold that example just a couple years ago for $230 in a private sale, but I was neither the seller nor buyer in this latest transaction. It was placed on eBay by South Park Coins of Forney, TX without any particular fanfare. The new record holder is in similar condition to the earlier piece, yet it brought well over twice as much with seven bidders participating.
Here's a link to the new winner:
http://www.ebay.com/itm/USED-VINTAGE-EARL-KOEHLER-LINCOLN-CENT-COLLECTION-BOARD-1909VDB-1939D-NO-COINS-/291873573312
To read the complete article, see:
Seller strikes 'cardboard gold' with 1930s coin board sale (www.coinworld.com/news/us-coins/2016/09/seller-strikes-cardboard-gold-with-coin-board-sale.html)
To vist Dave's Coin Collecting Boards web site, see:
www.coincollectingboards.com
While you're there, order one of his books and get smart on this growing field. -Editors
The Banker's Magazine, for the period 1846-1922, is now available on the Newman Portal. Although available piecemeal from a number of public domain sources, the full run has not been previously consolidated on a single site. The Banker's Magazine has long been known as a source of numismatic information, but the physical size of the volumes has limited set collecting to all but the most spacious libraries.
With an emphasis on banking issues, this periodical covered topics of numismatic interest such as precious metals production, debased and fraudulent coin, and foreign coin exchange. In addition, Roger Burdette has extracted specific articles with numismatic content from vol. 28 (1873-1874), and these are listed singly under the year 1874.
Link to Banker's Magazine (1846-1922) on Newman Portal:
https://nnp.wustl.edu/library/publisherdetail/513723
Link to Banker's Magazine (1874) on the Newman Portal:
https://nnp.wustl.edu/library/publisherdetail/513723?Year=1874
What a great resource! Note the verb in the headline - as Len noted, these didn't need to be digitized, since they'd already been digitized and made available by various partner libraries of Washington University in St. Louis. With the Portal, these are now available in one convenient place for numismatic researchers. -Editor
Jeff Burke submitted this article about a recent presentation to the New Jersey Numismatic Society by David Hill of the American Numismatic Society. Thanks! -Editor
ANS Librarian and Archivist David Hill Speaks at September Meeting of the New Jersey Numismatic Society
With gratitude to the late Dave Ginsburg for helping to arrange this guest presentation.
David Hill was a special guest speaker for the September meeting of the New Jersey Numismatic Society at the Madison (N.J.) Public Library on September 19, 2016. Hill is the Francis D. Campbell Librarian at the ANS. He holds an M.A. in American History and an M.L.S. from the University at Albany, N.Y. Hill's professional work has included positions at the Columbia University Archives and Columbiana Library, the Berkshire County Historical Society (M.A.), the Westchester County Archives (N.Y.), and Iona College Library in New Rochelle, N.Y. David served as the ANS's archivist for five years, prior to his appointment as head of its library in 2014. His numerous articles on historical topics in the field of numismatics have appeared in ANS Magazine and The Asylum (from bio supplied by the speaker).
I had the chance to speak with David about his article, "Printed or Electronic Books: Each Holds Advantages for Research" in The Asylum, vol. 34, no. 3 (Autumn 2016), pp. 8-11, before he delivered his talk. Hill was surprised by the large number of contributors to this issue!
We also discussed the concerns of some numismatic bibliophiles who discover that, since of the advent of numismatic literature digitization, copies of the extensive collections they have built up over the years can now be found online and the effect this might have on value.
Dave Bailey, President of NJNS, introduced the speaker. Hill gave an abbreviated version of his hour-long presentation on the history of the ANS that he delivers to his students at the annual ANS Summer Seminar.
After working out computer compatibilities with Ray Williams prior to our meeting, David gave an engaging PowerPoint presentation on the ANS beginning with the founding of the organization in New York in 1858. He showed us a slide of an ANS archival document pertaining to Augustus B. Sage (1842-1874) and an image of the familiar Massachusetts Pine Tree Shilling from 1652. According to ANS minutes, the Pine Tree Shilling was among the first coins donated to the ANS by David Balfour in 1858.
Although the ANS began with a focus on U.S. coins, assembling a collection of ancient and foreign coins became predominant. In 1866, the ANS launched publication of the American Journal of Numismatics, the first numismatic journal published in the United States.
Selected medal production became another point of emphasis for the ANS. For example, Swedish medalist Lea Ahlborn (1826-1897) designed three ANS medals. Hill showed us images of various locations of the ANS along with pictures of major ANS benefactors and other ANS luminaries. The ANS Summer Seminar idea was proposed in 1951 and first held in 1952. Eric Newman endowed the ANS Summer Seminar in 1981.
The ANS had a nomadic existence during its first fifty years, renting rooms to accommodate its cabinet, library, and meetings, before moving into its own building at Audubon Terrace. At the present time, the ANS (http://numismatics.org/) is located at 75 Varick Street (at the corner of Canal Street) in Manhattan.
After Bailey thanked Hill for his witty presentation, the audience had several questions for David during the Q & A session. Hill explained how recent ANS relocations dovetailed with being able to explain to architects and engineers the specific building requirements needed for long-term storage of archival documents, rare coins, medals and other numismatic items.
Society members were very appreciative of Hill making the sojourn from New York City to spend the evening with us. David left the ANS this morning and traveled by train, boat, bus and car to reach us. We were grateful that he made the trip!
Lake Books Sale #125 PRL Available
Fred Lake writes:
Not So Unique
Larry Gaye writes:
How do you catch a unique bird? You 'neak up on it... -Editor
To read the earlier E-Sylum article, see:
RARE THAI ONE BHAT COIN PURCHASED (www.coinbooks.org/esylum_v19n38a22.html)
More On The E-Sylum's 19th Anniversary
Jeff Burke writes:
You're welcome! Knowing that the work is appreciated helps keep me going each week. But I wouldn't do it if it weren't still fun. Our hobby is an amazing fountain of interesting stories and information. -Editor
To read the earlier E-Sylum article, see:
NOTES FROM E-SYLUM READERS: SEPTEMBER 11, 2016 : On The E-Sylum's 19th Anniversary (www.coinbooks.org/esylum_v19n37a12.html)
The New Chinese Restaurant Math
Last week I wrote, "A Chinese Yuan is worth about 15 cents, so the 20 Yuan note is about three dollars, or about 5% of the 53 yuan tab." Pablo Hoffman writes:
Well, my arithmetic was fine, I just chose apples for the numerator and peaches for the denominator - I mixed up dollars and yuan. -Editor
Ken Berger writes:
That's more like it. Thanks. A big rebate for poor service, but I suspect this is just more of a big public relations stunt. Chinese are polite to a fault, and it's no surprise no one has taken the restaurant up on their offer to claw back 20 yuan of their 53 yuan tab. We'll update our web archive to drop my incorrect conclusion. -Editor
To read the earlier E-Sylum article, see:
RESTAURANT STAFF WEAR BANKNOTES ON UNIFORMS (www.coinbooks.org/esylum_v19n38a25.html)
Eccles Coins & Banknotes

Jim Duncan of New Zealand writes:
Congratulations to the Eccles family! -Editor
To visit the Eccles web site, see:
www.ecclescoins.co.nz
More on Captain Cook's Resolution and Adventure Medal

Jim Duncan adds:
Thanks. This one looks like the hanging anchor type. -Editor
To read the earlier E-Sylum article, see:
TORONTO COIN EXPO FALL SALE 2016 HIGHLIGHTS : Captain Cook's Resolution and Adventure Medal (www.coinbooks.org/esylum_v19n38a15.html)
Other Young Numismatist Club Publications
George Cuhaj writes:
Thanks! Does anyone have runs of these periodicals? I'm guessing they're pretty rare. -Editor
To read the earlier E-Sylum article, see:
TWO NUMISMATISTS EXCHANGE CORRESPONDENCE (www.coinbooks.org/esylum_v19n38a07.html)
I traveled to Mexico City for the Sociedad Numismatica de Mexico International Coin Show and received my Pradeau Award in formal fashion on September 2nd. Photo of the plaque attached. It's the only kind of plaque my dentist approves of having. With me in the photo is Senor Alfredo Martinez Mena, President of The Mexican Numismatic Society.
This show is one of the most social I attend. There is a group breakfast or luncheon every day, and on the day of the Awards banquet we were serenaded by a Guitar soloist whose every expression was as passionate as his musical performance. American attendees included my good friend and translator of my book Mexican Beauty, Roberto del Bosque from Brownsville, Texas. Also from Texas were Mike Dunnigan and Angel Herrera Smith. Andy Lustig, Paul Brombal and Stephen Searle were some of the other Americans in attendance. Ex-patriot Americans Bob Briggs, Duane Douglas and Kim Rud were also present, as always.

Allen's plaque and book
A very unusual item was offered to me in Mexico City by a dealer from Reynosa, Mexico which I purchased for a modest price. It was a Pocket Watch made from two Caballito Pesos fitted with a hinge and dial. It needs some repair and a new crystal, if indeed it ever had one. But it's one of those rare items that being the "Caballito Man" I had to acquire for myself.
My local watchmaker said he can make it work, so it will be quite a unique conversation piece when its repaired. It was fitted with a rather small watch dial, but I like the fact that the eagle is mostly visible. I suppose a bad pun about "time flies" might be appropriate under the circumstances.
To read the earlier E-Sylum articles, see:
NEW BOOK: MEXICAN BEAUTY: MEXICO'S CABALLITO PESO (www.coinbooks.org/esylum_v17n44a05.html)
BOOK REVIEW: MEXICAN BEAUTY: UN PESO CABALLITO (www.coinbooks.org/esylum_v18n26a07.html)
Ignatz Otto Stornay (1831-1886) Austro-Hungarian traveling art dealer, coin dealer and numismatist. He is sometimes referred to as John O. Stornay. He was a robust figure 5'-4" with dark brown hair and hazel eyes according to his passport application.
Before coming to America he worked as an art dealer at Paris. He traveled to America as an art agent for Adolphe Braun et Cie, Paris, France, selling and exhibiting photographs, auto-types, and stereoscopic images in America beginning at Pittsburg, Pennsylvania in the summer of 1870.
From there Stornay visited many cities throughout the United States selling art prints and photographs. The Detroit Museum of Arts, for example, houses the Balch Collection of Braun's auto-types, as well as the Princeton University, Art History Department, Marquand Art Library, and The Index of Christian Art at Princeton, which were purchased from Stornay on his trips.
He became a U. S. citizen at Philadelphia, Pennsylvania on June 15, 1871. He is listed in the Philadelphia City Directory of 1871 as a salesman living at 1125 Chestnut Street, Philadelphia.
Stornay is noted for importing, in addition to art works, coins, from his annual trip to Europe. It is not too surprising to discover that uncirculated or nearly such gem specimens of the early issues from the U. S. Mint were brought by travelers from America to Europe as souvenirs and over time found their way into curiosity shops, coin dealer shops, jewelry stores and exchange bureaus. As Dave Bowers notes in his American Numismatics Before the Civil War 1760-1860 " . . . England became a rich source of Early American coins . . . "
According to the Chapman Brothers Stornay purportedly purchased an Extra Fine-45 1793 NC-1, Crosby 2-C, Breen 3 or Breen 1634, Chain Cent in Europe, the only known specimen at that time, which is now in the ANS collection.
He was a very active coin collector and frequently corresponded with the Chapman Brothers purchasing coins. There are twenty-six pieces of correspondence sent by Stornay to the Chapman Brothers in the Lupia Numismatic Library... Stornay, a perpetual traveler always wrote to the Chapmans on various hotel stationery in the various cities where he exhibited.
He became ill from a minor flesh wound above the ankle and was hospitalized. He died of erysipelas at St. Luke's Hospital, St. Louis, Missouri on February 22, 1886. He is buried in Bellefontaine Cemetery, Saint Louis, Missouri.
The Stornay 1793 NC-1, Crosby 2-C Large Cent was sold by the Chapman Brothers at auction on June 17, 1889 at the Davis & Harvey Auction House, Lot No. 471, realized $130, won by Harold P. Newlin. For the complete provenance see Walter Breen's Encyclopedia of Early United States Cents 1793-1814.
To read the complete article, see:
STORNAY, IGNATZ OTTO (https://sites.google.com/a/numismaticmall.com/
www/numismaticmall-com/stornay-ignatz-otto)


In a series of recent blog posts, Harvey Stack wrote about his family's role in helping form the Josiah K. Lilly Collection. Here are the latest installments (#9 and #10). -Editor
​In my last article I told of being with Josiah Lilly when he learned that the polio vaccine his company had been working on was approved for use. Here I continue with my story of this important day.
At lunch that day, we talked about the approval of the vaccine, and he explained to me that Eli Lilly & Co. could not patent the formula; it was such an important drug that the FDA wanted to get it out worldwide. But, Mr. Lilly explained, since his company had the lead on development they would be able to deliver the majority of production for the first year or two. He told me how much effort it had taken to back Jonas Salk in developing the vaccine, testing and retesting it. It was gratifying to know that the tremendous effort was worth it.
His personal excitement was further revealed when he told me about his father, who was in charge of the company just before World War I when the Lilly company developed Insulin. In 1914 they were the first to successfully manufacture the medication. Similar to what happened with the Polio vaccine the company could not patent it -- it was too important. So the government gave the company one year exclusive, and then turned the patent over to all drug manufacturers. Mr. Lilly's father, who felt that a year's lead would let them become the major distributor of the medicine, did not object.
However, World War I broke out, and the vaccine was needed worldwide, as well as in America. Because of its importance, every ship going from America to Europe that bore the Red Cross on it, was not attacked, and therefore was able to transport the medication and alone saved millions of lives. Mr. Lilly said to me at lunch, he wished his father was alive to see the Polio vaccine, as he would have been honored that the firm was the first to develop it. I was honored to have been taken into the confidence this gentleman, and to have been able to share the joy of it.
After lunch, we continued putting his new additions in order and reviewed the acquisition of the Weihman collection again. We also added about 40 to 50 doubloons to his collection, which was becoming the most complete Spanish Colonial Doubloon assemblage ever put together. The Foreign Gold collection was growing in all denominations.
We finished our work in late afternoon, prepared a want list for certain U.S. varieties, and Mr. Lilly bid me a warm farewell and got me to my return flight. He thanked me for the dedication of the Stack family in helping him achieve the goal of world-class collection. He remarked that when he came to Stack's in 1951 he felt that we were the ones whom he wanted to work with him on his collection; he appreciated our dedication to numismatics.
During the balance of the spring and summer of 1955 we continued to seek out more missing links for the Lilly Collection.
According to the Wayte Raymond Catalog of Spanish American Gold Coins there were over 500 Doubloons from Central and South America, since most countries had several mints near the respective gold sources. We searched auction sales and dealer price lists for possible additions. We wrote to collectors to ask if they wanted to sell their collections or duplicates and let them know we were working on a major collection.
We continued our acquisitions, advising Mr. Lilly during the summer and early fall of our progress. In the U.S. series we needed only a few early half eagles and eagles as the Weihman Collection was quite complete. However, we knew acquiring these rarer dates would take time. With the Schermerhorn Collection and other finds, among the $20 gold coins all we needed was a 1926-S to be complete from 1850 to 1932. With the number of scarce dates of the Saint-Gaudens design being found in banks in Europe, we were astonished that we could not find a 1926-S to complete the set.
It was puzzling to be unable to find this date as several million were struck, similar to others in the general time frame, but the others were available from the overseas banks. We assumed the 1926-S double eagles must exist somewhere.
In the fall of the year we ran several ads in The Numismatist stating: "$500 Reward for anyone who can tell us where we can find and purchase a 1926-S double eagle ($20 gold) for $3,000." The price we offered, together with the reward, was substantially above the suggested market value as published at the time. But we had to do something to flush out an example.
When J.K. Lilly made his customary visit to Stack's on his way to Florida late that fall, we told him of our actions and he said that he too wanted to finish that set. We discussed the new coins we acquired, and he liked our progress. He asked what could be added to his collection to make it more complete than others had attained. We suggested that he could consider adding the Pioneer and Territorial Coins of the United States, and even go back the ancient and medieval world and the gold coins that were part of those monetary systems.
He asked how far back, and we told him of coins of Lydia struck in 700 B.C., and also a few gold Staters of Greece and some Denarii of Ancient Rome. In fact, we had in stock in our showcase a set of Roman gold struck by the 12 Caesars that really intrigued him. He decided that we should go back as far as we could.
J.K. Lilly departed, after thanking us for the progress we had made and also for keeping his collecting endeavors private, which of course we had done from the very first day. He bid us a warm goodbye, wished us a good winter and asked that we make our customary late spring delivery to Indianapolis.
To read the complete articles, see:
Building a World Class Numismatic Gold Coin Collection: The Josiah K. Lilly Collection Part 9 (www.stacksbowers.com/News/Pages/Blogs.aspx?ArticleID=2248)
Building a World Class Numismatic Gold Coin Collection: The Josiah K. Lilly Collection Part 10 (www.stacksbowers.com/News/Pages/Blogs.aspx?ArticleID=2263)
To read the earlier E-Sylum articles, see:
BUILDING THE JOSIAH K. LILLY COLLECTION (www.coinbooks.org/esylum_v19n23a15.html)
BUILDING THE LILLY COLLECTION, CONTINUED (www.coinbooks.org/esylum_v19n27a13.html)
BUILDING THE LILLY COLLECTION, CONTINUED (www.coinbooks.org/esylum_v19n31a17.html)
BUILDING THE LILLY COLLECTION, CONTINUED (www.coinbooks.org/esylum_v19n35a19.html)
Dick Johnson submitted this article about the retirement of sculptor Glenna Goodacre. Thanks! -Editor
Sculptors never retire, but Glenna Goodacre has broken the mold. Designer-modeler of the famed Sacagawea Dollar coin announced this week she is retiring. She has given away all her sculpture and all her sculpture tools.
Unlike sculptor Anna Hyatt Huntington, who was climbing ladders still working on oversize models at age 96, Goodacre, now 77, had drastically reduced her three-dimensional work after a head injury from a fall nine years ago. She announced last week she will no longer create any sculpture.
Her existing portraits, monuments, statues, and, of course, her Sacagawea dollar will remain the legacy of her genre career. Despite the public's dislike of the coin as a circulating medium, the public adored her design of American historical heritage. Also, it fit the Treasury's mantra for a woman on the coin instead of another dead president.
The Sacagawea portrait was a brilliant design by Glenna Goodacre. Her depiction of a Native American Shoshone mother, in retrograde pose looking back over her shoulder to her papoose strapped on her back, was exceptional. First issued in 2000 it had a nine-year run. But like its predecessor, the Susan B. Anthony dollar, both met the lack of public acceptance.
The Treasury's attempt to differ the dollar coin from a similar-size quarter, it issued the Sacagawea in brass and called it "golden color." It continued Goodacre's design three more years in a Native American Series, 2009-2011, with three different reverses. It, in turn, was replaced by the American Presidents Series, all in the same size and composition.
Goodacre had chosen several art galleries to show her work in the South and Southwest. Galleria Silecchia (sell-a- che-a) in Sarasota, Florida was most prominent. Fortunately for her this gallery was a master of sculpture promotion. It promoted and offered Goodacre's Sacagawea Portrait in a number of ways.
The public could acquire a bronze relief of Sacagawea -- without the lettering appearing on the coin of course -- as well as an edition of the same portrait in terra cotta. Or, the dollar coin on a framed document with Glenna Goodacre's autograph is available as well.
Also, an inspired sculptural creation featuring an eight-inch tall Glenna-created statuette of Sacagawea with outstretched arms, was also available. On the arms rests the Golden dollar of Sacagawea! A significant compliment to the Sacagawea coin and an excellent display piece for the collector.
Her generous gifts from her sculpture collection has been given to institutions in her home state of Texas and her adopted state of New Mexico. Rawls College of Business at Texas Tech in Lubbock received the bulk of her sculpture, where she had preciously donated statues, in honor of her parents who graduated there.
Glenna Goodacre's career mirrored, somewhat, that of Electra Wagonner Biggs. Both were Texas gals from wealthy families who had a burning interest in sculpture. Both traveled to New York City to obtain their sculpture training and both were generous in sharing their art with others.
Glenna's father was a developer in Lubbock. Her husband is a lawyer in Dallas. The couple have homes in Dallas, Pecos and Santa Fe, New Mexico and Los Cabos, Mexico. She maintained her studio in Santa Fe where she created her sculptural work.
Other than her coin design, she created nearly 600 sculptural works. Most noted are several monuments including the Women's Vietnam Memorial in Washington, DC, and the Irish Famine Memorial, in Philadelphia, the later contained 25 figures in a 30-foot long tableau.
Her earliest art creations were paintings, but she turned to sculpture in 1969. Her daughter is supermodel Jill Goodacre, active in the 1980s, who often served as a model for her female figures.
A 2009 book, Glenna Goodacre Sculpture, was published detailing her work in honor of 40 years as a sculptor. The Sacagawea Dollar is her only numismatic production.
Additional images of her sculpture can be found at http://www.galleriasilecchia.com/Goodacre/bio.html

Glenna Goodacre at the Sacagawea coin unveiling
with Hillary Clinton and the model for Sacagawea
For more information on the National Sculpture Society, see: http://nationalsculpture.org/
I came across this post on the WORLD_COIN_NUT'S BLOG on the American Numismatic Association web site. -Editor
I have a profound respect for Eric Newman and find myself drawn to coins and tokens that have been in his collection. I only have a few trade tokens in my collection but felt the need to add this one. I tell myself that it probably held an important spot in Mr. Newman's collection because this is a St. Louis, MO token and is where he has spent most of his life.
I am regularly surprised by the vast variety of numismatic items that Mr. Newman collected. Personally I own several world coins and a handful of tokens. This particular piece i believe is considered to be a store card. It is not particularly rare or in the best of condition but for the reasons above I felt the need to have it. It turns out that it is at least a mildly important token and one of the few that I know in the half dime denomination.
David Nicholson, born in Scotland in 1814, moved to Canada and then in 1838 to St. Louis. By 1850 he operated one of, if not the largest grocery businesses in the city from his store at number 1 Fourth street. Together with other business leaders, he was an advocate for the expansion of the railroads as a means of ensuring St. Louis' economic vitality. Nicholson was also one of the early landowners in Lafayette Square.
He was still in business in 1870, and died in 1880.
To read the complete article, see:
NICHOLSON'S TOKEN (www.money.org/collector/user_7213/blog/nicholson-s-token)
Another item that caught my eye recently was this 1831 Full Brockage Obverse Half Dollar that Jeff Ambio of Stacks Bowers wrote up in a September 15, 2016 blog post. -Editor
Highlighting our upcoming November 2016 Official Auction of the Whitman Coin & Collectibles Expo is an exceedingly rare and extremely important major early half dollar Mint error. The obverse is properly struck but off center a few degrees at 3 to 4 o'clock with no denticulation along the lower right border.
The reverse, on the other hand, displays a full, well-centered incuse mirror image from the obverse of a previously struck 1831 half dollar that had remained on the reverse die when the present example was struck. The error, known as a brockage, is rotated 180 degrees from normal coin alignment. The detail to the brockage is excellent, sharper than that seen on the obverse, which displays moderate wear appropriate for the VF grade from PCGS.
There are only two full obverse brockage errors known for the entire early U.S. half dollar series, 1794 to 1836, and interestingly they are both examples of the 1831 Capped Bust issue.
To read the complete article, see:
Extraordinary 1831 Full Brockage Obverse Half Dollar to be Featured in our November 2016 Baltimore Auction (www.stacksbowers.com/News/Pages/Blogs.aspx?ArticleID=2257)
While looking for other things I came across this image of the original cancelled check for the Alaska Purchase. Cool. -Editor
On March 30, 1867, the United States reached an agreement to purchase Alaska from Russia for a price of $7.2 million. The Treaty with Russia was negotiated and signed by Secretary of State William Seward and Russian Minister to the United States Edouard de Stoeckl.
Critics of the deal to purchase Alaska called it "Seward's Folly" or "Seward's Icebox." Opposition to the purchase of Alaska subsided with the Klondike Gold Strike in 1896. However, the purchase of Alaska in 1867 marked the end of Russian efforts to expand trade and settlements to the Pacific coast of North America, and became an important step in the United States' rise as a great power in the Asia-Pacific region.
That's the distinctive signature of Francis Spinner, Treasurer of the United States from 1861 to 1875. Here's a closeup image of his engraved signature on an 1862 issue United States Note. from Wikipedia. -Editor
To read the complete article, see:
A Treasury Check in the Amount of $7.2 Million for the Purchase of Alaska (www.whitehouse.gov/share/treasury-check-amount-72-million-purchase-alaska)
Unique 30-ounce Henry Clay gold medal quadruples $75,000 starting bid to sell for $346,000; Lincoln signed carte-de-visite sets $175,000 world record Sept. 17 in Dallas
The 1852 medal honoring Secretary of State Henry Clay – struck by the U.S. Mint in nearly 30 ounces of solid California gold and lovingly passed down through his family – sold for $346,000 to lead a record-setting special auction of memorabilia relating to Abraham Lincoln Sept. 17 at Heritage Auctions. The event's $2.4 million finale was a joint endeavor between Heritage Auctions and The Rail Splitter, to celebrate the 20th anniversary of the respected publication for enthusiasts of Abraham Lincoln and related memorabilia.
"This was indeed one of the most important Lincoln auctions of the last 50 years," said Tom Slater, Director of Americana Auctions at Heritage. "Never have I been so impressed and amazed at both the quality of the material and the passion of Lincoln collectors from all over the globe."
Top lot honors were claimed by the solid gold medal presented to Henry Clay, a leader Lincoln himself called "revered as a teacher and leader." Bidding for the 3-1/2 inch diameter medal opened at the minimum of $75,000 and quickly advanced to $346,000.
The history behind the medal is as captivating as the design itself: three-time presidential candidate, Secretary of State, Speaker of the House, and titan of the U.S. Senate Henry Clay was by 1852 confined to his rooms in the National Hotel in Washington, slowly dying of consumption. A group of prominent New York members of Clay's Whig Party resolved to make a very special presentation to the statesman to honor his nearly half century of public service, which they accomplished shortly before Clay's death.
A perfectly signed carte-de-visite card image of a thoughtful Lincoln set a world record for an image of its type after seven bidders pushed the auction price to $175,000. The 1862 card carried an inscription on the back by Presidential Secretary John Hay certifying its authenticity.
The most intimate of keepsakes, relics and memorabilia relating to Lincoln's personal life and that of those closest to him also brought record-setting prices. One of the most highly anticipated lots was a love letter from Lincoln to his first fiancée, Mary Owens, which sold for $137,500. Mary Todd Lincoln's extraordinary jet black Silk Mourning Dress Ensemble opened at a modest $5,000 and ignited a bidding war that ended at an astounding $100,000, Slater said. "Certainly this is a record for any piece of Mary Lincoln memorabilia ever sold at auction," he said.
To read the Clay medal lot description, see:
Massive U.S. Mint Medal of "Pure California Gold," Struck for Presentation to Henry Clay, Lincoln's own "ideal of a great man,... (Total: 2 Items) (https://historical.ha.com/itm/political/tokens-and-medals/massive-us-mint-medal-of-pure-california-gold-struck-for-presentation-to-henry-clay-lincoln-s-own-ideal-of-a-great-man-total-2-items-/a/6163-43082.s)
To read the earlier E-Sylum articles, see:
GOLD HENRY CLAY U.S. MINT MEDAL OFFERED (www.coinbooks.org/esylum_v19n25a19.html)
MORE ON THE GOLD HENRY CLAY U.S. MINT MEDAL (www.coinbooks.org/esylum_v19n29a16.html)
Since Alan Weinberg first tipped us off about this medal, I asked him about the sale. -Editor
Alan writes:
Thanks. Both are stunning medals of high historical importance. It would be interesting if they ended up in the same hands. -Editor
It's time again for the National Medals of Arts and Humanities awards, that surreal White House scene mixing celebrities, authors and performers. The President aptly described this year's class as "Terry Gross and a whole bunch of people Terry Gross has interviewed." The below photo and caption are from the WhiteHouse.gov web site. -Editor
President Barack Obama greets National Humanities Medal recipient, author Ron Chernow, following the 2015 National Medal of Arts and National Humanities Medal ceremony in the East Room of the White House, Sept. 22, 2016. Also pictured from left, are Humanities Medalists, author Rudolfo Anaya; chef and entrepreneur José Andrés; and radio host and producer Terry Gross. (Official White House Photo by Pete Souza)
President Barack Obama on Thursday paid tribute to comedian Mel Brooks, chef Jose Andres, NPR interviewer Terry Gross and others at a White House ceremony celebrating "creators who give every piece of themselves to their craft."
The three were among two dozen artists, writers, playwrights and performers awarded the 2015 National Medals of Arts and Humanities. Obama touted the group, which included author Sandra Cisneros, composer Philip Glass and singer Audra McDonald, as figures at the top of their fields and contributors to a national conversation.
"We believe that arts and the humanities are in many ways reflective of our national soul. They're central to who we are as Americans — dreamers, storyteller, innovators and visionaries," he said.
The annual event is typically a serious affair, held under the glittering chandeliers of the East Room. But it took a comic turn this year when Obama paid tribute to Brooks by quoting the director's instructions to his writers on the boundary-pushing film "Blazing Saddles."
"Write anything you want because we'll never be heard from again. We will all be arrested for this movie," Obama said, laughing.
We'll never know how hard it was for him not to stand at the podium and say, "Excuse me while I whip this out." -Editor
Obama and Brooks shared a laugh when the actor made an unexpected gesture, bending suddenly at the knee and extending his hands toward the president's legs. It wasn't clear what Brooks was doing.
The president also honored jazz musician Wynton Marsalis and actor Morgan Freeman. Neither was able to attend the ceremony. Freeman was "undoubtedly off playing a black president," Obama said. "He never lets me have my moment."
To read the complete article, see:
Obama honors Mel Brooks, others in arts and humanities (www.washingtonpost.com/entertainment/music/brooks-freeman-lead-list-of-award-winners-at-white-house/2016/09/22/ea270c48-80e0-11e6-9578-558cc125c7ba_story.html)
To watch a clip from Blazing Saddles, see:
"Excuse me while I whip this out" from Blazing Saddles (https://www.youtube.com/watch?v=_Dvpi6t4PEI)
Here's an article with the complete list of winners, which included playwright Moises Kaufman and Motown record producer Berry Gordy. -Editor

Mel Brooks with his medal
To read the complete article, see:
2015 recipients of the National Medal of Arts and National Humanities Medal (www.washingtonpost.com/politics/2015-recipients-of-the-national-medal-of-arts-and-national-humanities-medal/2016/09/22/2dbd4a70-80d3-11e6-8327-f141a7beb626_story.html)
OTHER MEDALS FOR HEROISM THAT ARE SIMILAR TO CARNEGIE'S
Andrew Carnegie believed that those who risk their lives to save others are to be recognized as the heroes of civilization, in contrast to "the heroes of barbarism," who maim or kill others. The Carnegie Medal was thus conceived, in 1904. Other prestigious U.S.-based awards are similar in purpose and even share some of the same awarding requirements. As told in the pages of this issue of imPULSE, several individuals have received both the Carnegie Medal and one of the following medals:
The Coast Guard Lifesaving Medal, in grades of silver and gold, was established by Congress in 1874 to recognize those whose heroism takes place in the "perils of the water."
The Public Safety Officer Medal of Valor was established in 2000 by President Bill Clinton to recognize law enforcement officers, firefighters, and emergency medical service personnel for acting above and beyond the call of duty in saving or protecting human life.
The Robert P. Connelly Medal of Heroism, established in 1967, is given worldwide by Kiwanis International to those acting in behalf of others when they "might just as well pass along the way."

Above: The Coast Guard Lifesaving Medal
Left: The Public Safety Officer Medal of Valor
Right: The Robert P. Connelly Medal of Heroism
Thanks to President and Secretary Walt Rutkowski for making the text and images available. The issue includes separate articles about the recent awarding of each medal. -Editor
For more information about the Carnegie Hero Fund Commission, see:
www.carnegiehero.org
Review - All Must Have Prizes, Ashmolean Museum
Janet Larkin, Secretary, British Art Medal Society
Guest curator Sir Mark Jones has selected a fascinating group of prize medals dating from the mid-eighteenth to the mid- nineteenth century for this special display at the Ashmolean. Dating from a time when best practice in husbandry, a good education, quality of work, and the acquisition of useful skills were to be encouraged - not only for the individual but for the greater good of society, the medals reveal much about the aspirations of those who competed for them and the aims of those who sponsored their production.
In addition, they demonstrate the artistry and skill of the designers and medal- makers responsible for creating them. BAMS delegates attending the weekend conference in Oxford in June enjoyed a Private View of the display, and all would join me in recommending it. Put simply, it deserves a prize!
Here's some more information from the museum's web site. -Editor
All Must Have Prizes 1750–1850
14 Jun 2016 to 13 Nov 2016
This display of medals and prizes from the mid-eighteenth century tell us about the ideals of personal and professional improvement through competition during the time in which they were made.
Their images and inscriptions reveal the hopes and aspirations of those who created and competed for them.
Image: God Speed the Field, 1790, by John Milton. Duke of Athol's Farming Prize
Some prize-winning medals here. Sounds like a great exhibit. -Editor
To read the complete article, see:
Exhibition/Display Details All Must Have Prizes 1750–1850 (www.ashmolean.org/exhibitions/details/?exh=140)
To read the complete lot description, see:
John F. Nash, Jr.'s 1994 Nobel Memorial Prize in Economic Sciences (www.sothebys.com/en/auctions/2016/john-f-nash-jrs-1994-nobel-memorial-n09586.html)
To read the earlier E-Sylum article, see:
JOHN NASH'S NOBEL MEDAL TO BE AUCTIONED (www.coinbooks.org/esylum_v19n36a31.html)
This month we celebrate one of the essential, if sometimes overlooked, parts of any numismatic collection - the cabinets which house coins and medals. Henry Flynn details the results of his exploration of museum numismatic collections in the UK, Adrian Popescu focuses on the cabinets of the Fitzwilliam Museum and Donal Bateson discusses some famous eighteenth century cabinets.
Approaches to Housing Numismatic Study Collections
Henry Flynn
A marvellous example of a historic coin cabinet still being used to house a collection can be found at the Victoria Gallery & Museum in Liverpool, the full details of which are described below by their Documentation Assistant Jade Ryan:
"Here at the Victoria Gallery and Museum, we were blessed to find our numismatic collection in an outstanding cabinet. Not only do we have this amazing cabinet but we know exactly where it came from, down to the wood it's made from. Whilst carrying out a coin inventory I found a secret compartment in the top, within which were housed objects that couldn't fit elsewhere in the cabinet; like hat money with its original label, medal certificates, and a lovely letter from one of the cabinet's first owners.
The letter tells us the story of how the wood was transformed into the cabinet it is today. It started off as a cross on top of St. Peter's Church in Wolverhampton, however this was struck by lightning in 1840 and split. When it was cut down the wood was taken to cabinet maker Thomas Clear from Darlington Street, and stored in his yard until he turned it into a wonderful cabinet for the alderman J. S. Simkiss.
After Simkiss's passing his son sold it. In turn it was bought by the author of our letter, Mr Joseph G Wright, although he never finished the date of the letter and wrote 188. This is unfortunately as far as the story goes as we don't know how it came to our donors The Gregson Memorial Institute revealing a gap in its history."
Cabinets at the Fitzwilliam Museum
Adrian Popescu
The numismatic collections accumulated by the University of Cambridge and by the Colleges since the earliest recorded bequest (in 1589, that of Andrew Perne, Master of Peterhouse), are housed in the Department of Coins and Medals at the Fitzwilliam Museum. Despite this early record, it was not until 1744 that a cabinet was specifically mentioned, belonging to Roger Gale of Trinity College. Nowadays the collections are stored in a variety of cabinets ranging from the 18th century wooden examples to the current state of the art versions, made of conservation grade materials. The majority of the cabinets were manufactured in the second half of the 19th century and throughout much of the 20th century and most of them, with very few exceptions, are purely functional.
There are a few extravagant coin cabinets which are impressive in their design, materials used and execution. Of these, the earliest one (figs. 1-2) is a rather unusual English coin cabinet, made around 1745, which belonged to William Draper of the Addiscombe Estate near Croydon, a relative of John Evelyn.
This cabinet is one of a pair and it is unusual in that it is made out of wood covered with coloured and gilded 'on- laid' red morocco leather. It has silver carrying handles, pull-down fronts and a fold-out leather tray list, which is divided by vertical lines for chalk notes for the twelve trays which have decorated leather fronts and gilt copper alloy drawer pulls. The identity of the owner is indicated by the Draper arms (London, granted 1618) applied to the pediments. The owner had the cabinet made by an unidentified craftsman from a London workshop which was producing this kind of leather-work for book bindings. The cabinet was recorded as being sold in April 1760 by a Mr Langford and in 1864 was given to the museum by A.A. Vansittart of Trinity College.
The other two cabinets illustrated here belonged to Revd Samuel S. Lewis (1836-1891) of Corpus Christi College, a known classical scholar with a strong interest in archaeology and numismatics. Lewis' taste and interest in antiquities and coins, which he used for both study and teaching, is excellently illustrated by the classical temple and 'sliced urn' cabinets. The rather complex cabinet modelled after the Temple of Antoninus and Faustina in Rome (fig. 3) was made in about 1844 by William Roberts of London, one of the principal makers of quality coin cabinets.
It is veneered in walnut, mahogany and ebony and has moulded and carved details in mahogany and ebony but also copper alloy parts. In the pediment, hidden behind an eagle with spread wings, there is a 'secret' tray.
The highly impractical design of the mahogany cabinet formed as a 'sliced' urn (fig. 4) does not have any known precedents. The individual 'slices' are held by a central steel rod and form trays with a wide variety of hole sizes for coins. Inside it can be seen the marking of the maker 'Bulstrode, Cambridge'. C.P. Bulstrode (1818-1894) of Sidney Street, Cambridge, is listed in directories as a cabinet maker between 1857 and 1892. There are no parallels for this coin cabinet's design, with the exception of the urn shaped knife boxes which might have been a source of inspiration at least from a technical perspective (i.e. the central rod).
I was fascinated by these cabinets during my visit to the Fitzwilliam in 2007. I want one! -Editor
To read the earlier E-Sylum articles, see:
WAYNE'S LONDON DIARY 22 JULY, 2007 (www.coinbooks.org/esylum_v10n29a15.html)
THE COIN CABINET IN THE FITZWILLIAM MUSEUM, CAMBRIDGE (www.coinbooks.org/esylum_v14n17a10.html)
Imagine that you could have every coin you wanted. What could possibly go wrong?
Charles and Hubert's column Market Whimsy, which originally appeared in the American Numismatic Association (ANA) magazine The Numismatist, won the 2016 Numismatic Literary Guild's award for Best Column, Non-Profit Large Publications.
This article consists of four columns that were first published August-November, 2015: "Making a Monster", "Perfect Knowledge", "Timing Is Everything" and "Mountains of Money", respectively. It has been updated where necessary.
We have to start somewhere. We have to simplify.
The Rational Collector, therefore, is meant to represent any self-interested collector going about the business of collecting coins (or currency, or medals, or casino chips or whatever).
But after analyzing the classic commemorative market for almost a year (for our own amusement–don't judge), the barstool philosophy started to get interesting. What would happen to the market, we wondered, if collectors were unencumbered by the usual limitations?
What if money were no object?
What if collectors had perfect knowledge of the market?
What if they had all the time in the world to see a return on their investments–whether that was their primary goal or not?
We began to jokingly refer to questions like this and the ideas they produced as "Theoretical Numismatics". But they proved too fruitful to dismiss, and soon our speculation culminated in a vision of a collector who did have all the time in the world, who did have perfect knowledge, who had riches beyond imagining.
What would he or she do?
This is why Pogue, Gardner, Eliasberg, Newman and Green are so instructive (we should add King Farouk for good measure). When we started, we looked at these gentlemen as being as close as the real world could get to the RC, nothing more. The first Pogue sale changed that.
The Pogues set out to put together the best collection of early federal coins ever assembled–Q. David Bowers called every coin a masterpiece. But not every coin in the Pogue collection is the best example they could possibly have owned. Even with all of their wealth and more than 40 years of effort the Pogues didn't achieve what the Rational Collector would set out to do.
But it appears that, in the case of some coins, they chose not to. Maybe the price was wrong, or the timing was bad. Maybe they didn't agree with the grades the coins were given. Chalk it up to the eccentricities of a flesh-and-blood person if you like, but we're not so convinced.
Things do get interesting in this theoretical world. The pull of gravity from a black hole distorts the universe around it. Enjoy the thought experiment - read the rest online. -Editor
To read the complete article, see:
Market Whimsy: The Rational Collector (www.coinweek.com/expert-columns/charles-morgan-and-hubert-walker/market-whimsy-rational-collector-part-1/)
Bibliophiles will enjoy this YouTube video about fore-edge painting from the Cornell University Library. -Editor
I've never heard of a fore-edge painting on a numismatic book. Does one exist? I do know of one numismatic connection, however. When I visited numismatist Donald Miller at his home on Indiana, PA, he showed me his wonderful collection of books with fore-edge painting. -Editor
To watch the complete video, see:
Fore-edge Painting (https://www.youtube.com/watch?v=OZZQ28YZXSE)
Thanks to the Boing Boing newsletter, where I learned about this video. -Editor
High-end printers began decorating the edges of books as the craft developed, including dyeing and gilding the edges, but in the 17th century, artisans began creating fore-edge paintings that could only be seen when books were fanned.
To read the complete article, see:
Printed easter eggs: fore-edge paintings hidden in books (http://boingboing.net/2016/09/23/printed-easter-eggs-fore-edge.html)
The New York Public Library is set to unveil a new book handling system at its main branch in midtown Manhattan. -Editor
A new state-of-the-art system at the 42nd Street public library will transport those millions of research stacks up to the library staff in a much smoother and faster way. The new conveyer cars being unveiled Oct. 3 can travel horizontally and vertically, and much faster than the old system, according to a statement released Wednesday by the New York Public Library.
Starting Oct. 3, you can go to the library and watch the mini train-like conveyer in smooth action. Its design was developed by Gensler, and it was built by the New Jersey based company Teledynamic. The $2.6 million project replaces an outdated system where the books were merely placed in boxes and put onto a conveyer belt.
The storage area of the 42nd Street library under Bryant Park was recently expanded, and now it is able to hold a whopping 4 million research volumes. That scale of volumes deserved a new conveyer system.
The new system's 24 cars run on 950 feet of vertical and horizontal tracks. Each car can hold 30 pounds of books and move 75 feet per minute through the 11 levels of the library, according to the library.
It takes one car around five minutes to go from the storage area to the Rose Main Reading Room, where researchers will be waiting for their books. The historic Rose Main Reading Room on the third floor is reopening to the public on Oct. 5 after two years of being closed for restoration.
To read the complete article, see:
New York Public Library Builds Modern Conveyer System to Quickly Transfer Books (http://patch.com/new-york/midtown-nyc/new-york-public-library-builds-modern-conveyer-system-quickly-transfers-books)
About the Project
The Temple Mount Sifting Project is under the auspices of Bar-Ilan University. The sifting is funded and operated by the Ir-David Foundation with the cooperation of the Israel National Parks Authority and the research and publication of the finds is funded by private donors through the Israel Archaeology Foundation.
Our Story
The story of the Temple Mount is the story of Jerusalem itself. A holy site to the three largest monotheistic religions, it is one of the most concentrated archaeological sites in the world. Yet, for political reasons, it has never been excavated. Lack of access to the Temple Mount breeds ignorance and misinformation about its history and compounds the controversies surrounding it.
Our project began in 1999 when the Northern Branch of the Islamic Movement conducted illegal renovations on the Temple Mount and disposed over 9,000 tons of dirt mixed with invaluable archaeological artifacts. Though Israeli antiquities law requires a salvage excavation before construction at archaeological sites, this illegal bulldozing destroyed innumerable artifacts: veritable treasures that would have provided a rare glimpse of the region's rich history.
The earth and the artifacts within were dumped as garbage in the nearby Kidron Valley. In a bold move, archaeologists Dr. Gabriel Barkay and Zachi Dvira retrieved the matter from the dump, and in 2004, they started sifting it. Their initiative became the Temple Mount Sifting Project (TMSP) with the goal of rescuing ancient artifacts and conducting research to enhance our understanding of the archeology and history of the Temple Mount. Over the past 12 years, it has grown into a project of international significance. With the help of nearly 200,000 volunteers, thousands of valuable finds have been discovered.
Here are a couple of the numismatic finds mentioned. -Editor
Occasionally very unique invaluable finds are also recovered, such as inscriptions on fragments of walls or on pottery, and inscribed seals or sealings (bullae). A noteworthy clay sealing that was found, has an impression bearing the letters …LYHW (…ליהו) and…'AMR (…אמר). It may be possible to complete the writing as "Belonging to [..]lyahu son of Immer". The Immer family was a well-known priestly family at the end of the First Temple period, around the 7th – 6th Centuries BCE, and the Post Exillic Period. Pashur son of Imer is mentioned as "Chief officer in the house of God"(Jer. 20:1).
The impression on the back of the sealing indicated it was originally attached to a fabric parcel or a sack, and it may be assumed that it sealed some precious goods that were kept in the Temple treasury which was managed by the priests. This sealing is the first ever evidence of ancient Hebrew writing from the Temple Mount and to the administrative activity which took place in the First Temple.
To date, the Sifting Project has uncovered more than five thousand coins, ranging from tiny silver Persian Period coins (4th century BCE) until modern times. The many coins that were found in the rubble testify to the rich past of the Temple Mount. The first coin recovered in the sifting work was very exciting due to its symbolic nature. It was minted during the First Revolt against the Romans that preceded the destruction of the Second Temple. It bore the phrase "For the Freedom of Zion" (חרת ציון). The name "Zion" was the name of the Temple Mount in ancient time. The find was particularly meaningful, inasmuch as it was in rubble from the Temple Mount which was one of the focal points of the fighting.
An extremely rare silver coin, which aroused great excitement when it was discovered, was also minted during the Great Revolt against the Romans (66/67 CE). The face of the coin features a branch of three pomegranates and an inscription in ancient Hebrew "holy Jerusalem" ("ירושלים הקדושה"). The reverse of the coin features an omer (ancient unit of measure) cup with the writing: "half shekel" ("חצי השקל"). Half-shekel coins were used to pay the Temple tax during the period of the Great Revolt and replaced the Tyrian shekel which was used for this purpose earlier.
It appears that these coins were minted on the Temple Mount itself by the Temple authorities. The half-shekel tax for the Temple, mentioned in the Book of Exodus (30:13-15), required every male to pay half a shekel to the Temple every year. The coin was well preserved, although it bears scars from a fire which may have been the conflagration that caused the destruction of the SecondTemple in 70 AD. This is the first time that this type of coin that originates from the Temple Mount itself.
To read the complete article, see:
The Temple Mount Sifting Project (https://templemount.wordpress.com/brief-introduction-to-the-project/)
What Makes Caesar so Great?
PEOPLE WHO KNOW NOTHING ELSE about ancient history recognize the name Julius Caesar but might be hard-pressed to say what he ever did, aside from being assassinated. Only his lover Cleopatra VII, his assassin Marcus Junius Brutus and (perhaps) his role model, Alexander the Great, have earned such name recognition. In the English-speaking world, some of the credit goes to Shakespeare's great tragic play.
There cannot be many collectors of ancient Roman coins who have not coveted owning at least one coin of Julius Caesar. Surprisingly, this is a goal within the reach of relatively modest budgets, as well as a challenge for even the most affluent.
"Coin of Julius Caesar" can mean at least three different things. First are coins issued during Caesar's life and under his authority. Second are commemoratives issued after his death–particularly by his great-nephew and adopted heir Octavian, who became the Roman emperor Augustus (reigned 27 BCE – 14 CE.) And finally, there are coins without Caesar's name or portrait but that are related in some way to his story, including the most famous Roman coin of all, the "Ides of March" denarius issued in 43 BCE by a military mint moving with Brutus's army.
Elephant Denarius

In 59 BCE Caesar was appointed governor of Gallia Cisalpina ("Gaul on this side of the Alps", including much of northern Italy). Drawn into complex tribal politics on the other side of the Alps, he spent the next eight years conquering Gaul. He built a fleet, launched two brief expeditions into Britain, and bridged the Rhine to raid German territory. His account of these events, De Bello Gallico (The Gallic War), was written in such direct and simple Latin that for centuries it served as a school textbook (Warrington, 1958).
Romans loved conquest, and Caesar became immensely popular. When the Senate demanded that he disband his victorious army, on 10 January 49 BCE Caesar "crossed the Rubicon" (a small stream that formed the boundary between Italy and Cisalpine Gaul), initiating a civil war.
To pay his legions (and settle his enormous debts) Caesar seized the Roman treasury's stockpiled silver and issued an estimated 22.5 million denarii bearing his own name. The symbolism of these "elephant" coins–as well as which side is actually the obverse–has long been debated (Nousek, 2008). On one side, an African elephant tramples a dragon. The "dragon" is probably a carnyx, a large bronze war trumpet used by Gallic tribes. The other side of the coin shows a ladle (cullulus), a holy water sprinkler (aspergillum), a sacrificial axe adorned with a wolf's head (securis) and an apex (a peculiar hat with a top spike and ear flaps). These ritual implements were emblems of the Pontifex Maximus, the high priest of the Roman state religion. Caesar had been elected to this prestigious office in 63 BCE.
To read the complete article, see:
CoinWeek Ancient Coin Series: Coins of Julius Caesar (www.coinweek.com/ancient-coins/coinweek-ancient-coin-series-coins-julius-caesar/)
This press release from Morton & Eden discusses a rare Islamic gold coin being offered in the firm's October 20, 2016 London sale. -Editor
One of the rarest and most sought after gold coins of the Islamic world is to be auctioned by specialist auctioneers Morton & Eden in London on Thursday October 20, 2016, when it is estimated to fetch up to £300,000.
More than 1,300 years old, this pure gold 'dinar' is a little smaller than a UK one-pound coin, measuring approximately 20mm in diameter and weighing 4.25 grams.
The dinar was issued when the whole Islamic world was controlled by the Umayyad dynasty. It was struck under the caliph al-Walid I in the Islamic year 92h, which equates to AD 711. At its zenith, the Umayyads controlled the fifth largest empire known to history, both in area and proportion of the world's population, stretching from Spain to Northern India.
What makes this coin so rare and desirable is the fact that the gold from which it was made appears to have come from a mine owned by the Caliph himself.
Islamic coin specialist Stephen Lloyd of Morton and Eden explains: "As with all Umayyad dinars, most of the inscriptions on this coin come from the Holy Qur'an. But this one is one of a very few known which bear two additional lines reading Ma'din Amir al-Mu'minin, literally 'Mine of the Commander of the Faithful', which was the title held by the Caliph.
"The Caliph was all-important. As the successor to the Prophet Muhammad, he was the supreme religious and political leader of the Islamic state.
"It is this direct link to the Caliph which, combined with its age and rarity, makes this dinar so significant. Coins with this special inscription were only ever struck in extremely small quantities - we know that the die for the obverse which bears the additional all important lines of provenance was used so sparingly that it survived for about four years. These dinars represent one of the greatest prizes to which any collector of early Islamic coins can aspire."
Coins with this intriguing legend are only known to have been struck in 89h, 91h, 92h (as here) and 105h, the latter bearing the additional inscription bi'l-Hijaz. Gold is still mined in this region, located within the present-day Kingdom of Saudi Arabia, and this gives a strong hint that the gold used in this coin may have come from a similar source – if so, these would be the first Islamic coins with links to the Kingdom. There is even an on-going debate among scholars as to whether there might be a connection between these coins and the Hajj pilgrimage. Regardless, these dinars remain among the most sought-after of all early Islamic coins.
Most of the other known coins of these dates are held in private collections or major international museums, including the British Museum, the Bibliothèque Nationale in Paris, and the National Museum of Qatar.
Illustrative of how rare they are is the fact that only two other dinars of this type and date have been sold at auction before, one at Morton & Eden in 2011 when it fetched a hammer price of £540,000, the other at an auction in 1999 when the price was £280,000.
To read the complete catalog (this coin is lot 17), see:
www.mortonandeden.com/pdfcats/82web.pdf
Joe Esposito writes:
Agreed. Here are some highlights from the sale. -Editor
Lot 1940: George Barker, Copper Halfpenny, 1799

BRITISH 18TH CENTURY TOKENS, ENGLAND , George Barker ((1776-1845), lawyer and coin collector, benefactor to the City of Birmingham (son of George Hollington Barker)), Copper Halfpenny, 1799, obv helmeted bust of Mercury in profile to left, FURTUM INGENIOSUS AD OMNE. BIRMINGHAM HALFPENNY around, rev remains of a pyramid and a fallen statue, three hands clasped, FOEDUS above, SIC OMNIA below, MIHI SORTE DATUM MDCCXCIX in exergue, edge PAYABLE BY GEORGE BARKER + + (Pye p.12, 11; Atkins p.208, 45; D&H Warwickshire 69). From the fractured obverse die, minor rim bruise, otherwise good extremely fine and toned, very rare. £300-500 ex Spink
To read the complete lot description see:
https://www.sixbid.com/browse.html?auction=3026&category=62471&lot=2525901
Lot 2145: William Mainwaring, White Metal Penny, 1793.

BRITISH 18TH CENTURY TOKENS, ENGLAND , William Mainwaring, (1768-1794), button-maker, Birmingham , White Metal Penny, 1793, obv bust right, THOMAS PAINE around, rev three men facing a mountain, Aesop's fable of the mountain in labour, THE MOUNTAIN IN LABOUR around, edge plain (Conder p.204, 34; Atkins p.363, 27; D&H Middlesex 208). A couple of spots, otherwise nearly good extremely fine and retaining much brilliance, rare. £300-400
Mainwaring engraved dies for William Lutwyche and is thought by Pye to have produced a limited number of tokens, as well.
To read the complete lot description see:
https://www.sixbid.com/browse.html?auction=3026&category=62471&lot=2526106
Lot 1981: John Gregory Hancock Jr, Copper Halfpenny, 1800.

BRITISH 18TH CENTURY TOKENS, ENGLAND , John Gregory Hancock Jr, (b. 24 June 1791), Copper Halfpenny, 1800, obv bust in profile left, W. SHAKESPEARE. I. G HANCOCK AGED 7 Y's around, rev THIS IS MY WORK IOHN GREGORY HANCOCK AGED 7 YEARS 1800, with INDUSTRY PRODUCETH WEALTH in exergue edge plain (D&H Warwickshire 142). Good extremely fine and ret aining some colour, rare. £1000-1500
In 1800, aged nine, he is credited with engraving the dies for a number of private tokens for George Barker and Thomas Welch. Pye has a note regarding one of George Barker's tokens that "This and four tokens immediately preceding are so well executed that many persons have doubted their being J. G. H., junior's work. This has induced his father to make an affidavit, that they were entirely engraved by his son; and the gentlemen for whom they were made, declare they are perfectly convinced of the truth of this affidavit."
To read the complete lot description see:
https://www.sixbid.com/browse.html?auction=3026&category=62471&lot=2525942
Lot 2098: Peter Kempson, Silver Halfpenny

BRITISH 18TH CENTURY TOKENS, ENGLAND , Peter Kempson, (1755-1824), buttonmaker, later token manufacturer, St Mary's Row, Birmingham, later Little Charles Street , Silver Halfpenny, obv a building, BABLAKE HOSPITAL around, FOUNDED 1506 in exergue, type one reverse, elephant and castle on a shield, crest a leopard, arms of COVENTRY 17 97 around, P KEMPSON FECIT, no stop after COVENTRY, no stop between P and KEMPSON , edge plain (D&H Warwickshire 282a). Faint brush marks on the reverse, otherwise nearly as made and attractively toned. £500-700
Kempson was actively involved in the production of tokens from 1791 until 1799, turning out more than 60 tons of "legitimate provincial coins" for various commissions. Kempson also freely muled dies in his possession, and produced a variety of tokens for sale to collectors.
To read the complete lot description see:
https://www.sixbid.com/browse.html?auction=3026&category=62471&lot=2526059
... and don't forget Baldwin's regular sales 100 and 101 taking place September 27-28. -Editor
For more information on the sales, see:
www.baldwin.co.uk/auction-102/
The coveted coins are cloaked in secrecy, just like the spy agency that produces them. So what are ­CIA-commissioned mementos — brass "challenge coins" most commonly associated with the military — doing up for sale on the Internet and by private dealers?
The unclassified coins represent something rare in agency culture: tangible and often darkly humorous acknowledgments of specific CIA stations abroad and operations divisions. Some coins contain symbols whose meanings are known only to insiders.
For such coins to disseminate widely — via eBay, no less — appears to fly in the face of the CIA's tight-lipped and proudly cryptic culture. The agency, after all, doesn't let ordinary people tour its museum or visit its Memorial Wall honoring slain officers. In some cases, employees can't invite their own relatives to their own awards ceremonies.
Yet nearly 200 miles north of the CIA's headquarters, a small business called Coin Squadron buys and sells pieces of Langley lore from the cramped basement of a converted church in Washington Crossing, Pa., right by the banks of the Delaware River.
This summer, Coin Squadron sold coins for the Iran operations division, the covert influence group within the agency's Special Activities Division, and one that said, "Pipe Hitters Local 391" — 3 representing C; 9 for I; 1 for A. The coin's back shows a smiling clown with an often-heard military slogan: "Be Polite, Be Professional, But Have a Plan to Kill Everyone You Meet."
"I got that one from a guy thinning his herd. He was retired. They made 50 of them. It was for some Special Operations group," said Joe Wallace, Coin Squadron's ­co-founder, whose shop has introduced him to current or retired members of the intelligence community. "Because of the business I'm now in, I get to talk to people I'd never get to talk to. They're so proud of what they did. You feel it in them."
Wallace says the spy currency comes directly from present or former employees or contractors. His freshest batch: a coin honoring the Tel Aviv station, another for the Pakistan ­operations group, and a third for a surveillance technology group that was staked out near Osama bin Laden's compound in ­Abbottabad.
The going price can soar into the hundreds of dollars, ­sometimes exceeding $1,000. For each one.
In a statement to The ­Washington Post, the CIA didn't express concern that its ­challenge coins are being traded in the public domain. A spokesman said the agency uses the coins as a "non-monetary award" to recognize exceptional ­employees. Agency employees in offices across the United States and world are free to design whatever coin they'd like, the spokesman said.
But eBay is also rife with fakes — coins that didn't originate with agency people or that were copied by outsiders. In an interview, one former CIA security protective officer said he only buys and sells online with a few trusted sources.
"You also don't want to sell it to a guy who's going to start reproducing it and make 1,000 fakes off the one legit one," the former protective officer said.
The one he'd really like? A coin nicknamed "Bush X" or "Maya." But that coin is hard to find on the open market.
One Maya coin is kept in the collection in New York City at the 9/11 Memorial Museum. It was donated by "Maya," the alias of the CIA operative whose tenacious hunt for bin Laden was dramatized in the 2012 movie "Zero Dark Thirty." The coin features a red X on the front and the date of the bin Laden operation on the back — May 1, 2011. The 9/11 Memorial Museum said former president George W. Bush always drew a big red X through each al-Qaeda operative whenever they got killed or ­arrested.
To read the complete article, see:
CIA challenge coins: Secret symbolism, dark humor can be had for a price on eBay www.washingtonpost.com/local/cia-challenge-coins-symbolism-and-dark-humor-can-be-had-for-a-price-on-ebay/2016/09/21/94e65cf4-7134-11e6-8365-b19e428a975e_story.html)
To read the earlier E-Sylum articles, see:
CENTRAL INTELLIGENCE AGENCY MEDALS (www.coinbooks.org/esylum_v13n02a16.html)
SOME MORE CENTRAL INTELLIGENCE AGENCY MEDALS (www.coinbooks.org/esylum_v13n06a14.html)
CIA INFORMATION OPERATIONS CENTER MEDAL (www.coinbooks.org/esylum_v18n25a25.html)
What started at the age of 12 as a hobby quickly turned into an obsession, and today, Jamil Murad is the number one collector of Syrian stamps and banknotes in the country.
The 37-year-old, originally from Sednaya, Syria, has dedicated his life to documenting the rise and growth of the Syrian state. The collection itself is fascinating as it reflects periods of occupation, wars, and refugees in Syria, much like what is happening today. If anything, Murad's hobby is a standing testament that history does repeat itself in itself, somehow.
His living room is home to dozens of heavy albums holding thousands of stamps, banknotes, coins and historical documents, and he specializes in the period of the Syrian Republic.
"For me, these collections are like a walk through Syria's history, and it is important to protect and treasure that," he says.
The very first stamps issued in Syria, which he owns, dates back to 1919. "The collection begins when Syria began," he says.
Holding up the stamp, he points out, "These are French stamps with an over-print on them reading T.E.O., which stands for 'Territory of Enemy Occupation.'"
Holding up a series of stamps from 1925, it is possible to read "secours aux refugee" printed across them. "This was when the Armenian refugees came to Syria, fleeing the Turkish genocide," Murad explains. "The Syrian state created a special tax in order to raise money for the Armenians."
And perhaps that could be one lesson to those who lack the funds to aid today's Syrian refugees.
Much like what is happening today, Syria was subject to attempts of dividing it. At one point, the French attempted to separate Syria into several states or 'autonomous regions,' which lasted for two years.
In 1936 Syria signed the Independence Treaty, and again new stamps were issued.
Other stamps in his collection highlight the significant dates within Syria's history. In 1938, for example, when Turkey's founding father Kamal Ataturk died, stamps in Syria were printed with a black border, to mark his passing.
Today, it is doubted that Syria would do the same if a Turkish official died, given the turbulent and severed relations between both countries.
Murad has one of the most expansive collection of Syrian banknotes in the country's history.
One of the rare notes in his collection is a 100 Lira note, the equivalent of what 1.5 million Liras would be today. But the rarest note in his collection is the 1939 250 Lebanese Lira.
"The note itself was worth around $16,000 back then, as there are only four known to exist," he says proudly.
Something tells me that reading this article is why I had a dream the other night about being in a post office in Syria. -Editor
To read the complete article, see:
Syria's History Through Stamps and Banknotes (http://newsweekme.com/syrias-history-stamps-banknotes/)
An article in a local newspaper highlights Spink's upcoming sale of rare banknotes of the Bank of St Albans. -Editor
Four rare black and white St Albans five pound notes, issued 170 years ago, are set to fetch at least £500 at auction next month.
The four Victorian fivers are all emblazoned with the words 'Bank of St Albans' and were issued by the short-lived bank in 1841 and 1842, shortly before it went bust in 1842.
At least one of the notes is signed in the bottom right hand corner by the bank's proprietor, George Alfred Muskett, who was also MP for St Albans between 1837 and 1841 and one of Rickmansworth's most colourful 19th century inhabitants.
Muskett became a big shot in the Hertfordshire banking world in 1834 when he established the Bank of St Albans. But like so many early nineteenth century English provincial banks, the Bank of St Albans went bust and in 1843, the year after his bank's collapse, Muskett died aged 57, although it is not clear whether he committed suicide.
Now 170 years later four five pound notes from Muskett's St Albans bank are up for sale and they are expected to fetch between £500 and £700 at the British banknotes auction at Spink in Bloomsbury, London, on Tuesday October 4.
Barnaby Faull head of the banknotes department at Spink, said: "In the late 18th and early 19th centuries most towns and cities in England used to issue their own banknotes. Merchants would get together and set up their own banks, but their notes, which were like IOUs, could only be used locally, so when provincial banks such as the Bank of St Albans, went bust their notes became completely worthless."
Not completely worthless anymore. Great historic notes, in any condition. -Editor
To read the complete article, see:
Plastic £5 notes? These rare St Albans fivers are worth £125 each (www.stalbansreview.co.uk/news/14755500.Plastic
___5_notes__These_rare_St_Albans_fivers_are_worth___125_each/)
The Spink publicity machine has been busy. I also came across an article about some rare notes from Aberdeen. -Editor
Thirteen rare 18th and 19th century Aberdeen banknotes are expected to fetch about £6,000 when they go under the hammer.
The valuable black and white bills are among four hundred rare Scottish banknotes put up for sale by the Edinburgh-based Chartered Institute of Bankers in Scotland.
They will be auctioned at Spink in London's Bloomsbury on October 4.
Barnaby Faull, head of the banknotes department at the auction house, said: "The collection of the Institute of Bankers in Scotland is the largest single Scottish group Spink have offered for many years.
"It consists of a wide range of issued notes, proofs, specimens and other material spanning the full age and range of Scottish banks."
One of the oldest and most valuable Aberdeen notes in the auction is an unissued £20 dated August 1, 1797, and produced by the Banking Company in Aberdeen.
It is described by Spink as "very rare" and is expected to sell for between £600 and £800.
A specimen £5 produced in or around 1825 by the Aberdeen Town & County Banking Company and featuring engravings of the bank's Aberdeen headquarters and of Union Street is expected to fetch between £400 and £500.
To read the complete article, see:
Would you pay £6,000 for these Aberdeen banknotes? (www.pressandjournal.co.uk/fp/news/aberdeen/1034587/undefined-headline-2070/)
Fast food chain McDonald's has been condemned for a decision to ban Scottish banknotes from a string of branches south of the Border.
A franchisee who owns ten branches of the burger restaurant in the Lincolnshire area has told staff to refuse to take Scottish notes, blaming problems with counterfeit notes. But critics have accused Martin Cuthbert of being "anti-Scottish" and urged him to train staff to deal with fraudulent notes rather than inconvenience customers.
The new policy came to light when the family of an English schoolgirl tried to spend money sent to her by Scottish relatives in the restaurant in Sleaford – one of the McDonald's branches run by Mr Cuthbert.
The 16-year-old and her father Mike Gregson tried to pay for their meal with a Scottish bank note given to her as a gift from relatives in Aberdeen for passing her exams.
Mr Gregson said: "The worry is if I hadn't swapped notes and my daughter had tried and been refused she would have been distraught."
It is believed the policy was brought in by Mr Cuthbert around a month ago at all of his branches of the store. It comes eight years after a McDonald's franchisee in Wales imposed a similar ban on accepting Scottish notes. Meanwhile, earlier this year, staff at retailer TK Maxx also refused to accept Scottish notes at a store in ­Milton Keynes.
Shona Robison, cabinet secretary for health and sport in the Scottish Government, criticised the move.
The MSP for Dundee City East said: "I am extremely disappointed to learn of this decision taken by the franchisee of ten McDonald's branches. While individual businesses do have the ability to not accept certain notes, I would expect businesses on all parts of the UK to recognise Scottish banknotes as legal currency and to accept these as they would English banknotes. I would urge the owner of these branches to seriously rethink this policy."
To read the complete article, see:
Scottish banknotes banned from McDonald's franchise (www.scotsman.com/news/odd/scottish-banknotes-banned-from-mcdonald-s-franchise-1-4236638)
The stereotypical Scot is canny, and not easily parted from their hard-earned cash. It's true that most probably resent that "mean Jock" label, but what's even more infuriating is having our money refused when we are trying to spend it.
The status quo has been operating pretty successfully for hundreds of years. Yes, we've all heard the argument that Scottish bank notes are not actually legal tender. Apparently they are legal currency – approved by the UK parliament – but not legal tender. Not even in Scotland. In fact, no banknote whatsoever, even a Bank of England one, qualifies for the term "legal tender" north of the Border. But the Bank of Scotland has been issuing its own notes since it was founded 1695, with the Royal Bank of Scotland following suit in 1727 and then the Clydesdale a century later, in 1838.
The vast majority of establishments in the rest of the UK are happy to take our cash. For some, it is an inconvenience, because customers may object to receiving Scottish notes as change. But the worst that can happen in those circumstances is that the notes are later deposited with the rest of that day's takings. The latest refusal to accept Scottish bank-notes does not reflect well on McDonald's, even if a franchise holder is the culprit. The chain which trades under the most Scottish of names should have a quiet word in his ear.
To read the complete article, see:
Leader comment: McDonald's should end refusal of Scottish banknotes (www.scotsman.com/news/opinion/leader-comment-mcdonald-s-should-end-refusal-of-scottish-banknotes-1-4237624)
Double check your new five pound notes - collectors are paying hundreds of pounds for the very first batch of banknotes that went into circulation.
The first batch can be identified by a serial code beginning in 'AA01' are the most highly prized.
Some collectors are willing to pay more than 40 times the monetary value of the note for the chance to claim that they own a polymer £5 note that is among the very first the Bank of England ever produced, Somerset Live reports.
One eBay seller, proudly advertising a freshly minted polymer £5 note as "Brand New. Uncirculated. AA01 Serial Number" sold it to a collector for £227.
If a banknote with the 'AA01' prefix is followed by a serial code in the low digits, it becomes even more attractive.
The very first polymer £5 banknote to be produced has been retained by the Bank of England for auction, where it is expected to be sold for between £800 - £1,200.
Its serial code is 'AA01 000007' – any notes that were produced just after very first are particularly sought-after.
Unfortunately, once the banknote serial number leaves the vaunted 'AA01' domain its value among collectors slumps dramatically, although there are examples of banknotes with the 'AA' prefix being sold for around £20 online.
To read the complete article, see:
Collectors are paying hundreds for new £5 note - but which ones are worth the most? (www.mirror.co.uk/money/collectors-paying-hundreds-pounds-new-8903425)
So what's former U.S. Mint Director Ed Moy up to, besides writing a series of books for Whitman Publishing? Well, he's often lectured about the electronic currency Bitcoin, and now he is affiliated with a company offering investments in Bitcoin - BitcoinIRA. Here's an excerpt from their web site. -Editor
We are pleased to introduce our Chief Strategist and advisor, Ed Moy – author, entrepreneur, sales executive, consultant and distinguished leader in public service. Ed has devoted much of his professional life to thinking and writing about currencies and how they can boost or inhibit global economic conditions as well as private savings and investments.
As the 38th Director of the U.S. Mint (2006-2011), Ed writes knowledgeably and enthusiastically about bitcoin as the
To visit the BitcoinIRA web site, see:
https://bitcoinira.com/
Here's more from a company press release. -Editor
Investing in Bitcoin as part of your retirement plan has been unheard of until now. A majority of the Bitcoin community has been using the digital currency mainly as a trade instrument. Other uses of Bitcoin so far have been as a medium of value transfer and short-term investments. Breaking the trend, Bitcoin IRA is now showing the community that long-term, profitable Bitcoin investments are possible.
Bitcoin IRA is the first and only Bitcoin-based Individual Retirement Account in the United States. The digital currency company allows people to invest their conventional IRAs and 401(k)s in Bitcoin to gain much greater potential returns than the rest. The potential of digital currency in long-term IRA investments has been put into practice by none other than Edmund C Moy, better known as Ed Moy.
Ed Moy is a veteran in the US government, working in various positions for over a decade. The entrepreneur has served as the 38th Director of the US Mint and also as a Special Assistant to the US President George W Bush. As the Director of the US Mint, he was responsible for making the US Treasury General Fund richer by $1 billion in surplus.
Ed Moy with his experience in one of the important sectors of the US Economy has implemented his business acumen, understanding of financial regulations and both professional and personal experience into the creation of a Bitcoin-based retirement fund. Ed Moy is the Chief Strategist and Advisor at Bitcoin IRA.
Going by the well-known idiom, "practice what you preach," Ed Moy has himself invested in the Bitcoin IRA. He believes in the principles behind Bitcoin and its potential to change the economic landscape of the world. He has presented his views about Bitcoin many times in the past.
To read the complete article, see:
President Bush's Former US Director of Mint Offers a Fresh Option to Retirement with Bitcoin Investment (www.newsbtc.com/2016/09/23/president-bush-us-director-retirement-investment-bitcoin/)
In the you-think-I-can-just-pull-money-out-of-my-butt department comes this story from Dave Moreland's Bozo Criminal of the Day site. Thanks to Ralph Winter for sending this in. -Editor
Bozo criminal for today comes from the International File in Ottawa, Canada, where security at the Royal Canadian Mint had suspicions that someone might have been stealing "pucks", 7.4 ounce gold nuggets from the facility. But no evidence of theft had shown up on the daily screenings that employees were required to take. And then a sharp-eyed teller at the local bank noticed something strange. Our bozo had brought in some very large checks from the Gold Buyers shop located in the same mall. She became even more suspicious when he requested to have the money wired overseas and listed the Royal Canadian Mint as his employer. Bad idea. She tipped off the cops and a search warrant revealed four of the "pucks" in our bozos safety deposit box as well as a jar of Vaseline in his locker at the mint. Yep, he had been sneaking the gold out in his butt, where it could not be detected by the metal detector. He's busted!
To read the complete article, see:
Goldi-butt (www.electricferret.com/bozo/)
The alleged gold heist was an inside job — in more ways than one.
The theft of about $140,000 worth of gold ($180,000 in Canadian dollars) came from within the Royal Canadian Mint, investigators said Tuesday. Leston Lawrence, a 35-year-old employee of the government mint in Ottawa, has been accused of foiling the facility's high security through a back-end exploit:
Lawrence smuggled out gold nuggets inside his rectum, prosecutors alleged.
After a trial that concluded in Ottawa on Tuesday, Lawrence faced "a number of smuggling-for-cash charges, including theft, laundering the proceeds of crime, possession of stolen property and breach of trust," the Ottawa Citizen reported. Ontario Court of Justice Judge Peter Doody will deliver a decision by Nov. 9.
Well, one would sure HOPE he laundered the proceeds. That's not what Doug Winter means when he offers to buy Dirty Gold. -Editor
A suspicious bank teller raised the alarm in 2015. Lawrence sold 18 gold pucks — each a circular 7.4-ounce nugget worth about $6,800 — to an Ottawa Gold Buyers store between Nov. 27, 2014, and March 12, 2015, according to court records obtained by the Toronto Sun. Three observations tipped off the bank teller: Lawrence was a mint employee, he had an unusual number of deposits and he frequently requested overseas transactions.
Alerted by the teller's red flags, the Royal Canadian Mounted Police pursued the tip. Adding to the body of evidence, inspectors said, were four more pucks in Lawrence's safe-deposit box. Though the pucks were not stamped with identifying markings, the prosecution demonstrated that the nuggets matched a custom scoop the refinery uses to spoon molten gold. They also found a tub of Vaseline in his locker at work. Lawrence was fired in 2015.
You caught the Judge's name, right? But that's not the funniest part. Get a load of his lawyer's defense. -Editor
In his defense, Lawrence's lawyer argued the evidence was circumstantial. Lawrence could have purchased the gold legitimately, said Gary Barnes, the defense attorney. Nor had the Royal Canadian Mint reported any missing nuggets. Finally, Barnes pointed out that the mint left gold sitting in open buckets.
"This is the Royal Canadian Mint, your Honour, and one would think they should have the highest security measures imaginable," the lawyer said, as reported by Ottawa Citizen columnist Kelly Egan, who had followed the case since catching wind of the charges in September 2015.
The Canadian Crown corporation mints coins and houses a refinery as well as a precious-metals storage facility. It was Lawrence's job, as a refinery worker, to test the purity of the pucks in the buckets.
The mint describes itself as fort-like in its defenses: "The refinery is a restricted environment controlled by security personnel," according to the mint's website, "supported by state-of-the-art surveillance technology."
Prosecutors on behalf of the Canadian Crown, however, said that handheld wands — a secondary measure supplementing metal detectors — may fail to register a nugget tucked between an employee's buttocks. The Crown argued that Lawrence set off the metal detectors with an atypical frequency, though it was not unusual for employees to trigger the systems. Lawrence was not found with gold on his person during any secondary searches.
To read the complete article, see:
Royal Canadian Mint employee allegedly smuggled $140,000 worth of gold in his butt (www.washingtonpost.com/news/morning-mix/wp/2016/09/21/royal-canadian-mint-employee-allegedly-smuggled-140000-worth-of-gold-in-his-butt/)
Here is the press release for the December 2016 Gadoury sale. -Editor
December 3, 2016
Monaco, Éditions V. Gadoury
Prestige Auction
Gold: from Ancient Times to the Present Day
In the upcoming Gadoury Auction on December 3, 2016 a large collection of gold coins will be auctioned off. Thematically, the spectrum ranges from Republican aurei to an almost complete series of Chinese Gold Pandas.
Gold coins from all historical eras and countries are at the heart of the upcoming Gadoury Auction, to be conducted in the Hotel le Méridien on December 3, 2016. Almost every piece on offer comes with an appraisal of leading grading companies. The specialized collector will be happy to find some extraordinary series, for example an assortment of rare Australian coins, a comprehensive selection of Chinese Pandas, a large French section including a greater number of coins minted under Napoleon as well as more than 50 lots composed of patterns and piedforts. Equally rich is the offer of Italian material with, among other items, an exceptionally large number of coins of the House of Savoy. Last but not least, a collection of Liberty Head Double Eagles deserves mentioning.
The auction sale will kick off with ancient coins. Eight lots of Greek coins are followed up by 110 lots from Roman Imperial times, the Migration Period and Byzantium, offering a large share of aurei and solidi in appealing grades, including numerous rarities. To highlight some few: a 43 BC aureus of Cestius and Norbanus, an aureus of Otho and another one of Vitellius, as well as an extremely rare aureus for Traianus Pater. Furthermore there are rarities dating from late Roman times, for instance a solidus minted in the name of Libius Severus and several solidi and tremisses of the Migration Period, especially of the Lombards. We should not omit the denarii, a great many of them stemming from the time of Trajan and Hadrian. The highlights are a perfect denarius for Marciana, sister of Trajan, in FDC and a denarius from the restitution series issued under Trajan, bearing the portrait of Octavian, also graded FDC.
As is customary at Gadoury, the collector will be offered a diverse selection of Monegasque strikings. Most likely the biggest attention will attract a 1649 écu de 3 livres in extremely fine, a gold medal with the portrait of Louis II – created by Pierre Turin in 1944, only three specimens of this medal are known to exist –, and a series consisting of three piedforts dating from 1974 and graded FDC.
Next in line are roughly 850 lots comprised of world coins and medals, opening with a spectacular gold medal 200 g in weight issued by the Saudi Arabian king Faisal honoring services for the Islam. Some impressive Australian rarissima are following. This department's top item is a proof essay for a 1856 sovereign, produced in the Sydney Mint, of which only two or three specimens are known to exist.
The next highlight will be China with its more than 100 lots of Chinese Panda coins, ranging from the 1/16 ounce to the 12 ounce piece, from 1982 to 2014. Of course, the extremely rare 50 yuan 1995 is included.
Make sure to have a look at the impressively comprehensive series of Egyptian coins dating from the middle of the 19th cent. to the year 1970. You will spot some 500 piastres pieces all in outstanding grades.
Every collector of French coinage would also be well-advised to delve into the catalog. Covering the chronological range from the Carolingians to the Fifth Republic, this section includes many objects that are only rarely encountered. The focus is on the coins of Napoleon in both silver and gold. As telling examples, we would like to mention two 20 francs pieces dating from the year 14, one struck in Limoges (EF, estimate: 5,000 euros) and the other in Lille (EF, estimate: 4,000 euros), as well as a 1 franc 1806 Bordeaux (EF, estimate: 4,000 euros).
Great rarities are dispersed among the material stemming from the Third Republic: a 100 francs piece and a 50 francs pieces from 1889, struck in Paris. Only 100 specimens were minted of each of these two.
Also impressive are the more than 50 lots comprising French patterns and piedforts. Here are the three top items: first, a pattern for 100 francs from 1929 Paris, struck from the dies cut by Lucien Bazor. Second, the gold pattern for 5 francs 1959 Semeuse, which of course refers to the depicted sower, of which no more than eight pieces were struck. Last but not least, a platinum piedfort for 50 francs Hercules dating from 1975, of which only 10 specimens were produced.
Nevertheless you will also find historical rarities at lower estimates, for example the patterns of 10 and 20 centimes of Napoleon IV, who never was able to ascend the throne.
There is also an impressive series of Great Britain, especially sovereigns, among them an extremely rare sovereign of 1828 in nearly extremely fine and a rare sovereign of 1841 in NGC XF40.
It goes without saying that in this auction Gadoury will offer a wide range of Italian strikings as well. The material includes Genovese coins, a small series from Venice and several spectacular single items, for instance an undated 4 doppie from Mantua featuring the portrait of Ferdinando Gonzaga who is shown wearing the cardinal attire. In 1612 he renounced his ecclesiastical office, when, after the death of his brother, he became Duke of Mantua. A highlight of this year's auction sale will be, once again, the coins of the House of Savoy. To mention only some of the most outstanding strikings: Charles Emanuel II with his mother Christine Marie as regent, 4 scudi, Chambéry, 1642 (VF/EF, estimate: 20,000 euros), Charles Emanuel III, carlino da 5 doppie, Turin, 1756 (graded NGC MS62, estimate: 50,000 euros), Victor Emanuel II, 100 lire, Rome, 1872 (graded NGC MS60, estimate: 15,000 euros), and Victor Emanuel III, 100 lire, Rome, 1903 (graded PCGS MS61, estimate: 15,000 euros).
Collectors of other fields should also carefully browse the catalog, as it contains extremely rare gold coins from a large number of countries: Hungary, for example, is represented by a 4 forint piece from 1892, Fiume, minted in Kremnitz, of which as few as 20 specimens are known to exist (EF, estimate: 10,000 euros) whereas from the Netherlands comes a 10 gulden piece dating from 1895, of which only 149 specimens were struck (graded PCGS AU53, estimate: 10,000 euros), and last but not least from Russia a 25 roubel piece, St. Petersburg, 1896, of which only 300 specimens exist (graded PCGS AUDetails, estimate: 40,000 euros).
Finally, there is the large collection of US American Liberty Head Double Eagles that were introduced in the aftermath of the 1850 Californian Gold Rush. The collector discovers different years of issue as well as several mints, among them the incredible number of 15 pieces coming from the Carson City mint! Let's note rarities like 1875 Carson City (graded PCGS MS61, estimate: 5,000 euros), 1879 New Orleans (graded PCGS Genuine Repaired – AU Details, estimate: 15,000 euros), and 1885 Philadelphia (graded PCGS Genuine Cleaning – AU Details, estimate: 15,000 euros).
You may order the catalog at Éditions Victor Gadoury, 57, rue Grimaldi, 98000 Monaco; phone: +377 93 25 12 96; telefax: +377 93 50 13 39; e-mail: contact@gadoury.com. The catalog is likewise available on the internet at www.gadoury.com, www.sixbid.com, www.numisbids.com, www.bidinside.com, and www.biddr.ch. Naturally, live bidding from your computer at home is also available!
By the way, bidders who participated in earlier auctions are kindly invited to take advantage of a very special service of Gadoury's. Anyone who purchased a coin with a hammer price exceeding 5,000 euros in one of its previous auction sales since 2011 can have it resold again free of charge.
Lot 11: ROMAN REPUBLIC. L. Cestius and C. Norbanus, 43 BC. Aureus. Cr. 491/2. Graded NGC AU. Very rare. Extremely fine Estimate: 10,000,- euros 20 mm
Lot 24: OTHO, 69. Aureus, Rome, 69. RIC I.7. Very rare. Very fine. Estimate: 5,000,- euros 19 mm
Lot 34: TRAJAN, 98-117 for Traianus Pater. Aureus, Rome, 115. RIC -. Extremely rare. Almost extremely fine Estimate: 7,000,- euros 19 mm
Lot 51: MARCIANA, sister of Trajan, 98-117. Denarius, Rome. RIC 743. Very rare. FDC Estimate: 5,000,- euros 18 mm
Lot 52: TRAJAN, 98-117, restitution issue for OCTAVIANUS. Denarius, Rome. RIC 807. Extremely rare. FDC Estimate: 5,000,- euros 18 mm
Lot 135: MONACO. Louis II, 1922-1949. Gold medal, Pierre Turin (1944). De Vos M15. 3rd known specimen. FDC Estimate: 8,000,- euros 41 mm
Lot 161: SAUDI-ARABIA. Faisal, 1964-1975. Gold medal. Achievement medal for Service to Islam. 200g of gold. FDC Estimate: 10,000,- euros 70 mm
Lot 164: AUSTRALIA. Victoria, 1837-1901. Pattern for the 1856 sovereign, Sydney. KM #Pn6. 2nd-3rd known specimen. Graded NGC Proof 62 Ultra Cameo Estimate: 50,000,- euros 21 mm
Lot 306: CHINA. 1000 yuan, 1986. 373.2g of gold. Graded NGC PF64 Ultra Cameo Estimate: 12,000,- euros 68 mm
Lot 329: EGYPT. Farouk, AH1355-1372 (1936-1952). 500 piastres 1938. Fr. 35. Proof. NGC PF62. Estimate: 4,000,- euros 37 mm
Lot 396: FRANCE. Napoleon I, 1804-1821. 20 Francs, Limoges, AN13I. Fr. 488. Extremely rare. PCGS VF35 Estimate: 5,000,- euros 37 mm
Lot 418: FRANCE. Napoleon I, 1804-1821. 1 franc, Bordeaux, 1806K. Gadoury 444. Only 3,173 specimens struck. Graded PCGS Genuine Estimate: 4,000,- euros 22 mm
Lot 493: FRANCE. Third Republic, 1870-1940. 100 francs, Paris, 1889A. Gadoury 1137. Only 100 specimens struck. Graded PCGS AU55 Estimate: 25,000,- euros 34 mm
Lot 501: FRANCE. Third Republic, 1870-1940. 50 francs, Paris, 1889A. Gadoury 1113. Only 100 specimens struck. Graded NGC PF60. Proof Estimate: 15,000,- euros 27 mm
Lot 528: FRANCE. Fifth Republic, 1959 to present. Gold pattern for 100 francs, Paris, 1929A. Taill. 290. Less than 15 specimens struck. Graded NGC MS65 Estimate: 10,000,- euros 21 mm
Lot 530: FRANCE: Fifth Republic, 1959 to present. Gold pattern for 5 francs "Semeuse", 1959. Taill. 153.3. 8 specimen struck. One of the rarest coins of the Fifth Republic. NGC MS65 Estimate: 15,000,- euros 28 mm
Lot 566: FRANCE. Fifth Republic, 1959 to present. Piedfort for 50 francs Hercules, 1975, Platin. Taill. 223. Less than 10 specimens struck. Graded NGC PF65 Ultra Cameo Estimate: 7,000,- euros 39 mm
Lot 580: GREAT BRITAIN. George III, 1820-1830. Sovereign 1830. KM#696. Extremely rare. Nearly extremely fine. Estimate: 5,000,- euros 22 mm
Lot 615: HRE. Francis Joseph, 1848-1916. 4 forint (10 francs), Fiume, 1892KB, Kremnitz. Fr. 248. 20 known specimens. Graded PCGS AU53 Estimate: 10,000,- euros 18 mm
Lot 676: ITALY. Mantua. Ferdinando Gonzaga, 1612-1626. 4 doppie, Mantua, no date. MIR 576 (R4). Very rare. Extremely fine Estimate: 30,000,- euros 35 mm
Lot 759: ITALY. Charles Emanuel II, 1638-1648, under regency of Christine Marie, 1638- 1648. 4 scudi, Chambéry, 1642. MIR 742b (R9). Very rare. Very fine / Extremely fine Estimate: 20,000,- euros 29 mm
Lot 761: ITALY. Charles Emanuel III, 1730-1773. Carlino da 5 doppie, Torino, 1756. Extremely rare. Graded NGC MS62 Estimate: 50,000,- euros 42 mm
Lot 877: RUSSIA. Nicholas II, 1894-1917. 25 roubel, St. Petersburg, 1896. Bitkin 312. Only 300 specimens struck. Graded PCGS Genuine – AU Details Estimate: 40,000,- euros 33 mm
Lot 961: USA. 20 dollars. Liberty Head Double Eagle, New Orleans, 1879O. KM #74.3. Only 2,325 specimens struck. Graded PCGS Genuine Repaired – AU Details Estimate: 15,000,- euros 34 mm
Lot 974: USA. 20 dollars. Liberty Head Double Eagle, Philadelphia, 1885. KM #74.3. Only 828 specimens struck. Graded PCGS Genuine Cleaning – AU Details Estimate: 15.000,- euros 34 mm

This week's Featured Web Site is the Conder Token Collector's Club (CTCC).